Eyes And Future Quotes
Collection of top 49 famous quotes about Eyes And Future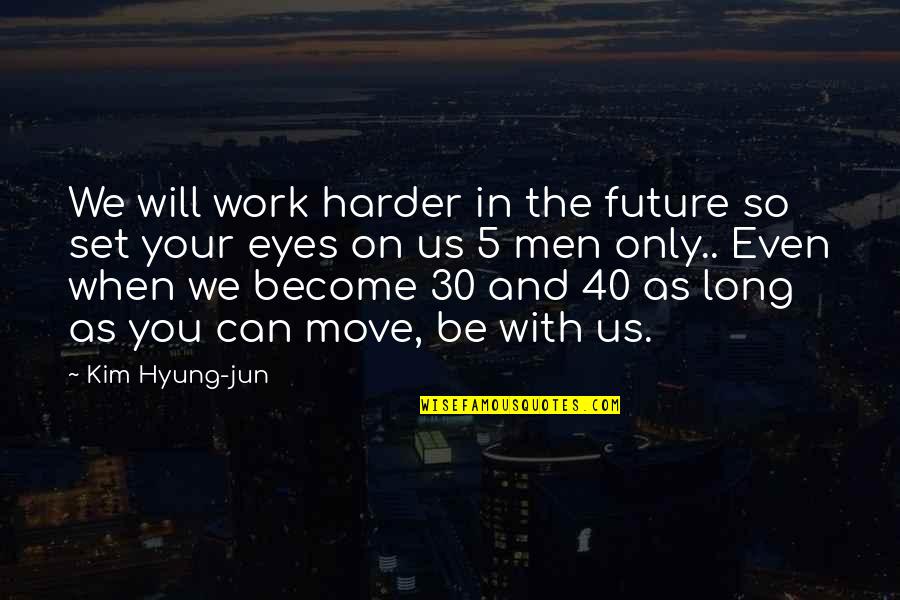 We will work harder in the future so set your eyes on us 5 men only.. Even when we become 30 and 40 as long as you can move, be with us.
—
Kim Hyung-jun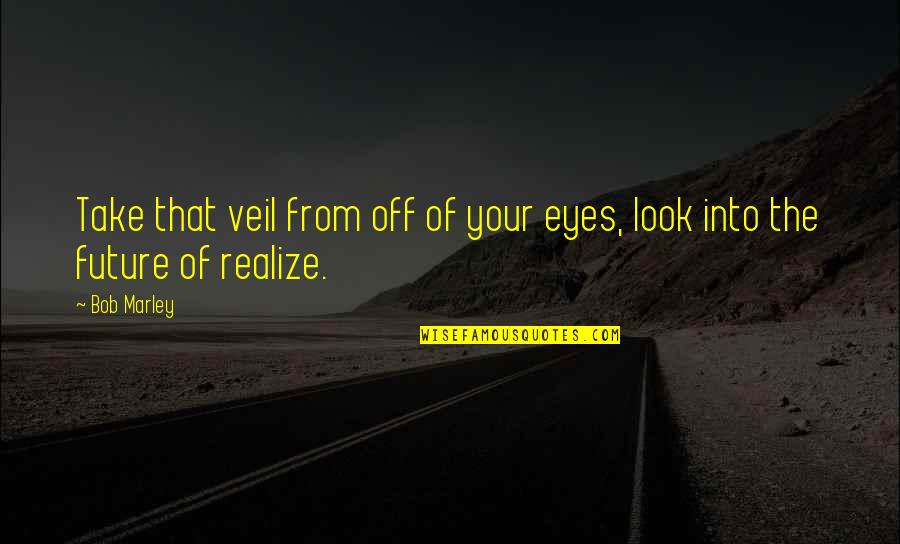 Take that veil from off of your eyes, look into the future of realize.
—
Bob Marley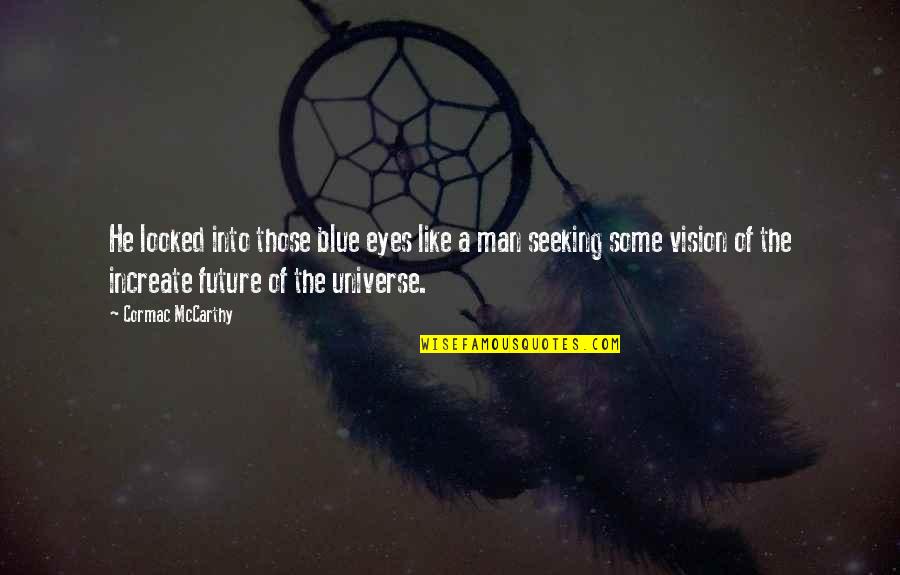 He looked into those blue eyes like a man seeking some vision of the increate future of the universe.
—
Cormac McCarthy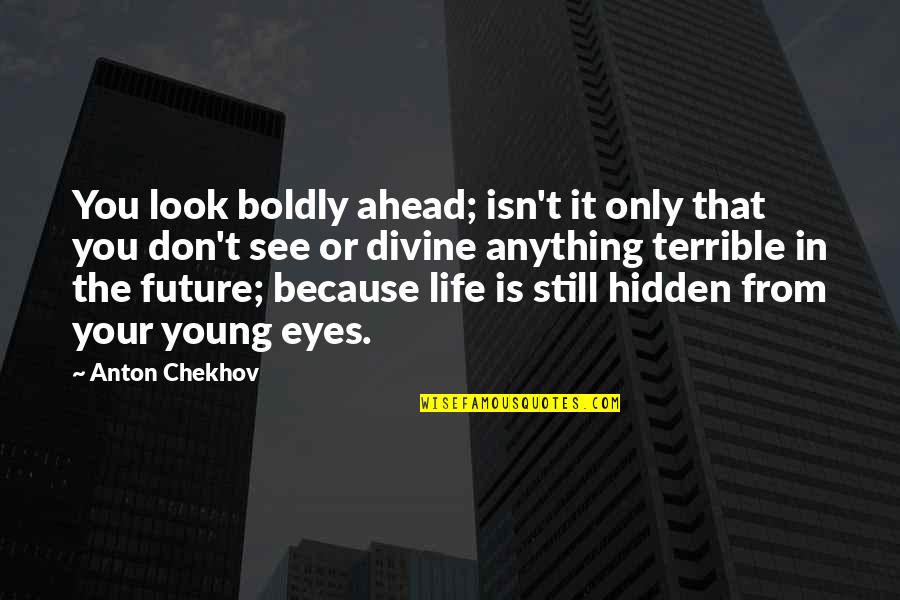 You look boldly ahead; isn't it only that you don't see or divine anything terrible in the future; because life is still hidden from your young eyes.
—
Anton Chekhov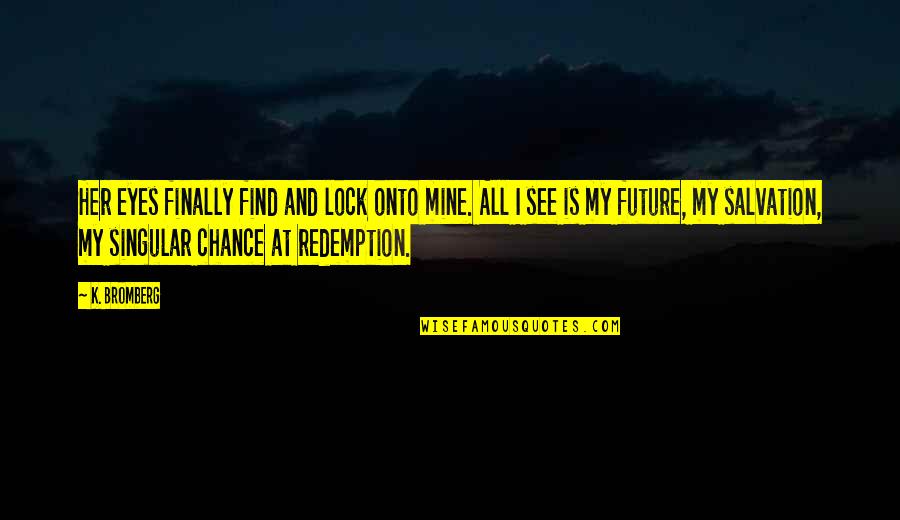 Her eyes finally find and lock onto mine. All I see is my future, my salvation, my singular chance at redemption.
—
K. Bromberg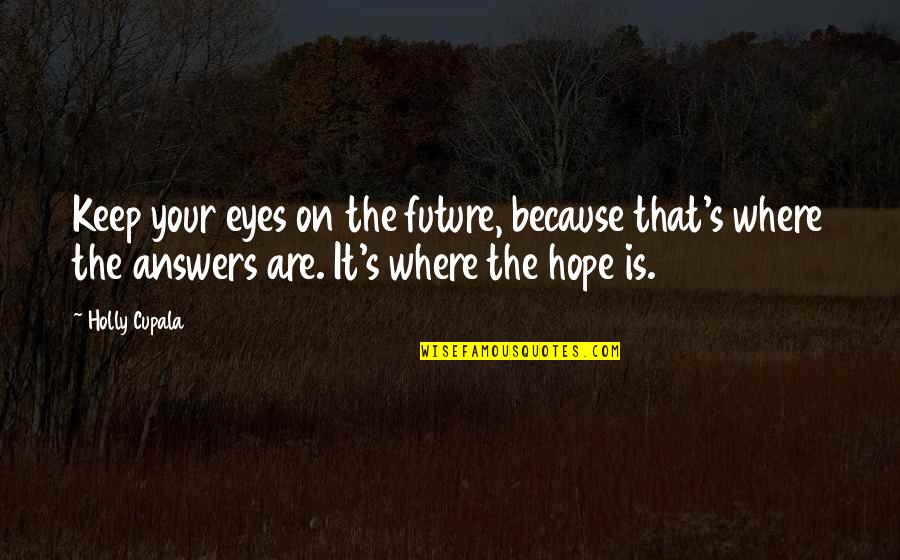 Keep your eyes on the future, because that's where the answers are. It's where the hope is.
—
Holly Cupala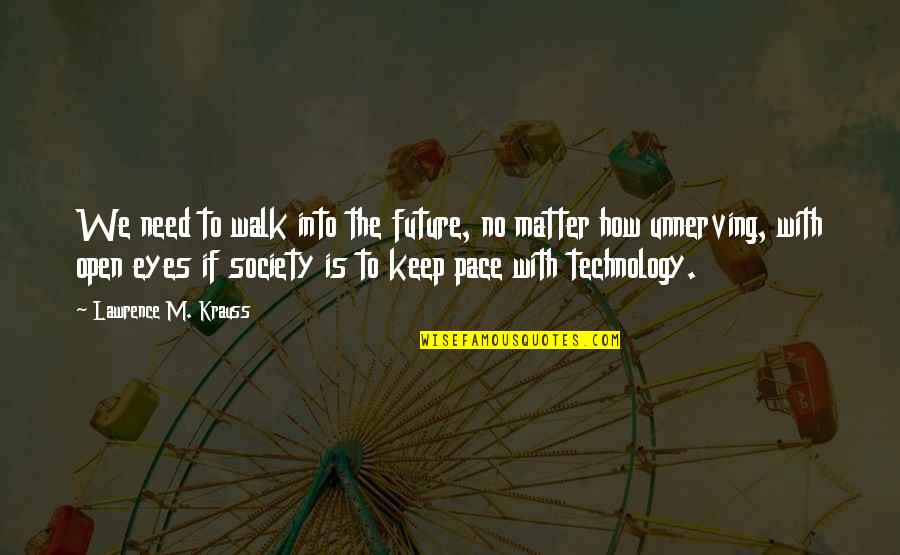 We need to walk into the future, no matter how unnerving, with open eyes if society is to keep pace with technology.
—
Lawrence M. Krauss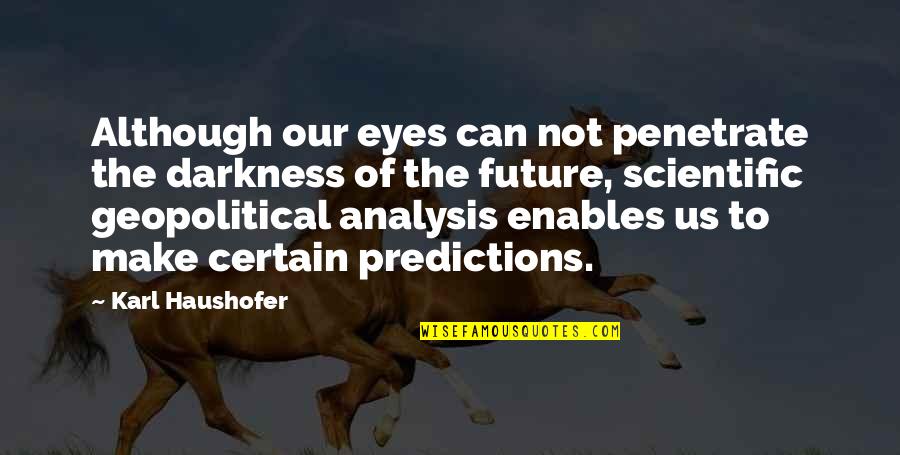 Although our eyes can not penetrate the darkness of the future, scientific geopolitical analysis enables us to make certain predictions.
—
Karl Haushofer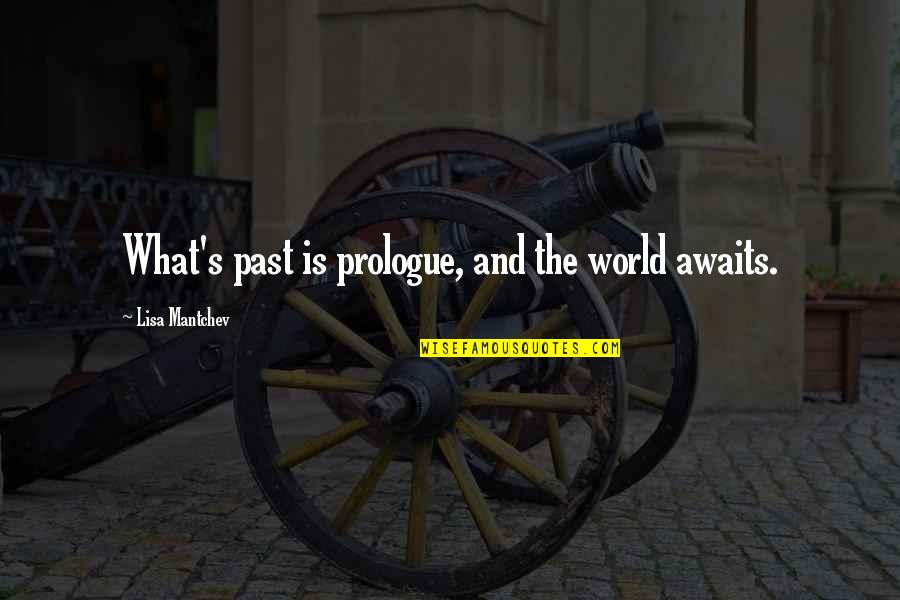 What's past is prologue, and the world awaits. —
Lisa Mantchev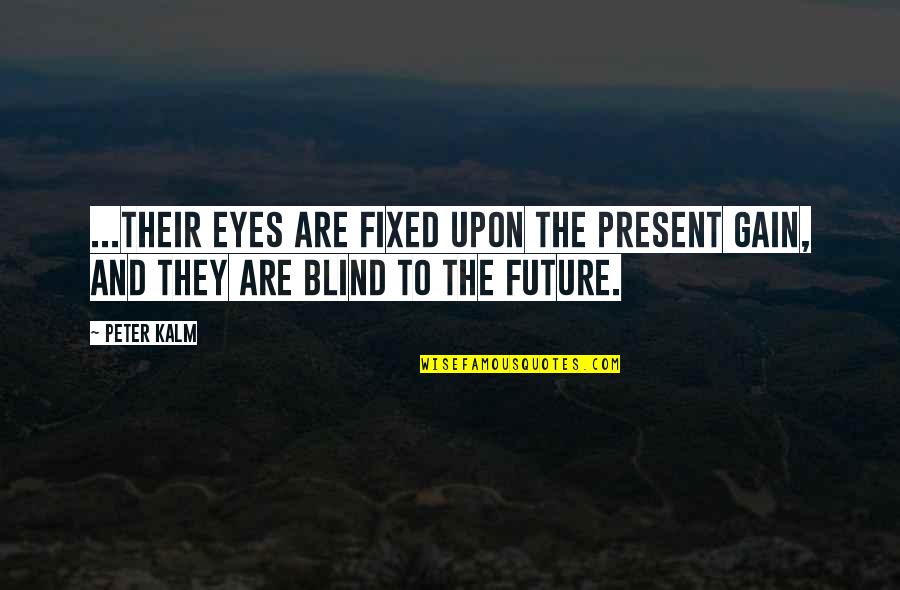 ...their eyes are fixed upon the present gain, and they are blind to the future. —
Peter Kalm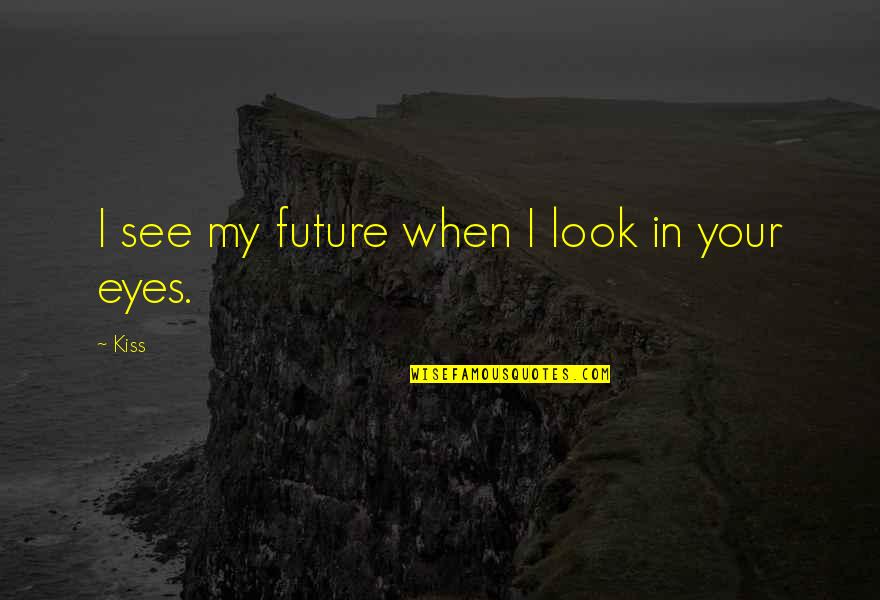 I see my future when I look in your eyes. —
Kiss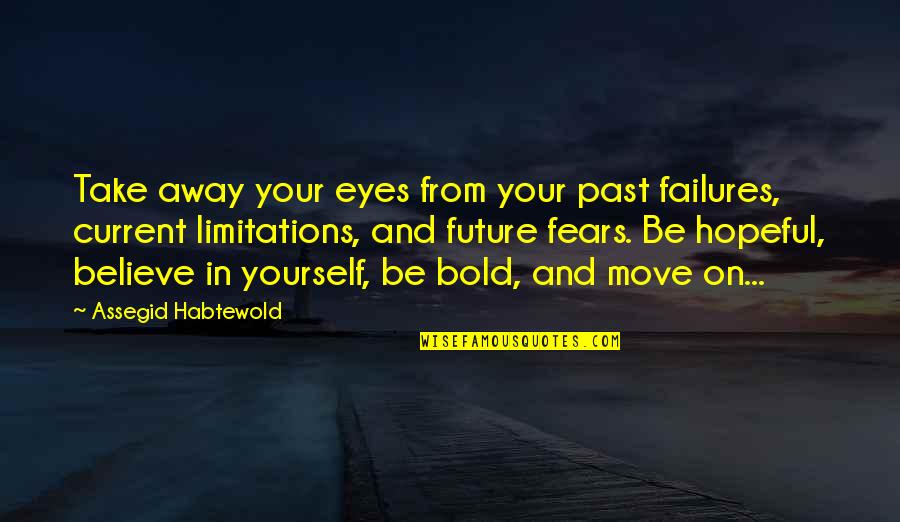 Take away your eyes from your past failures, current limitations, and future fears. Be hopeful, believe in yourself, be bold, and move on... —
Assegid Habtewold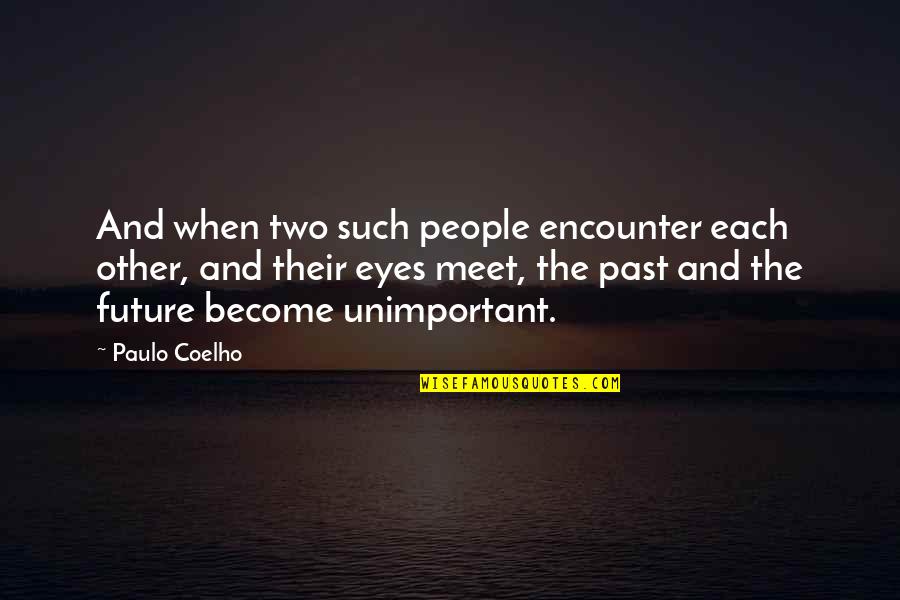 And when two such people encounter each other, and their eyes meet, the past and the future become unimportant. —
Paulo Coelho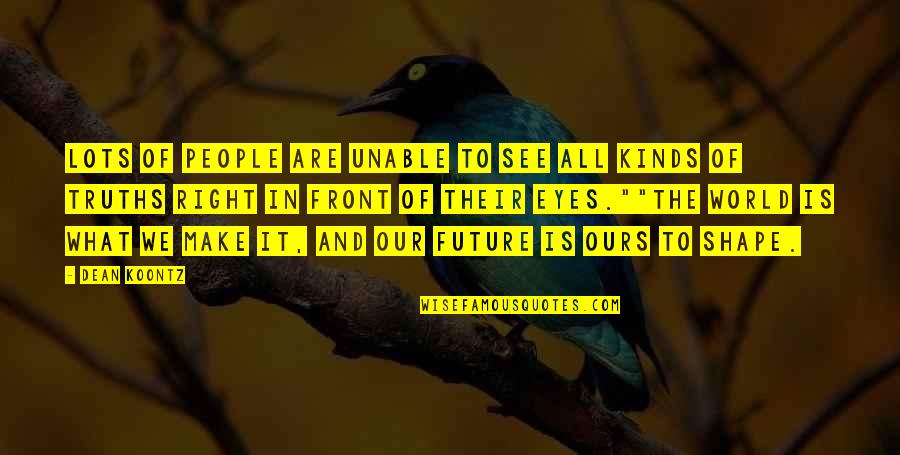 Lots of people are unable to see all kinds of truths right in front of their eyes."
"The world is what we make it, and our future is ours to shape. —
Dean Koontz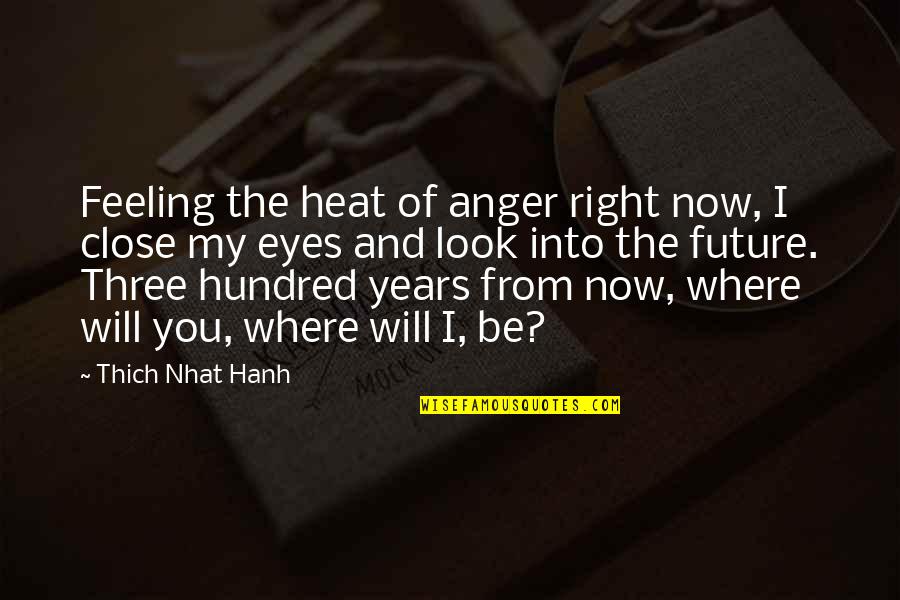 Feeling the heat of anger right now, I close my eyes and look into the future. Three hundred years from now, where will you, where will I, be? —
Thich Nhat Hanh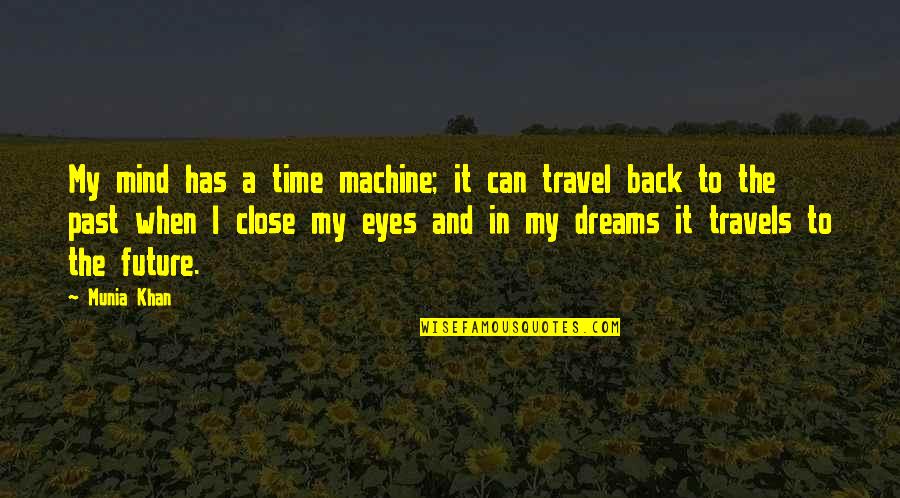 My mind has a time machine; it can travel back to the past when I close my eyes and in my dreams it travels to the future. —
Munia Khan
The Eyes of the Future are looking back at us and they are praying for us to see beyond our own time. —
Terry Tempest Williams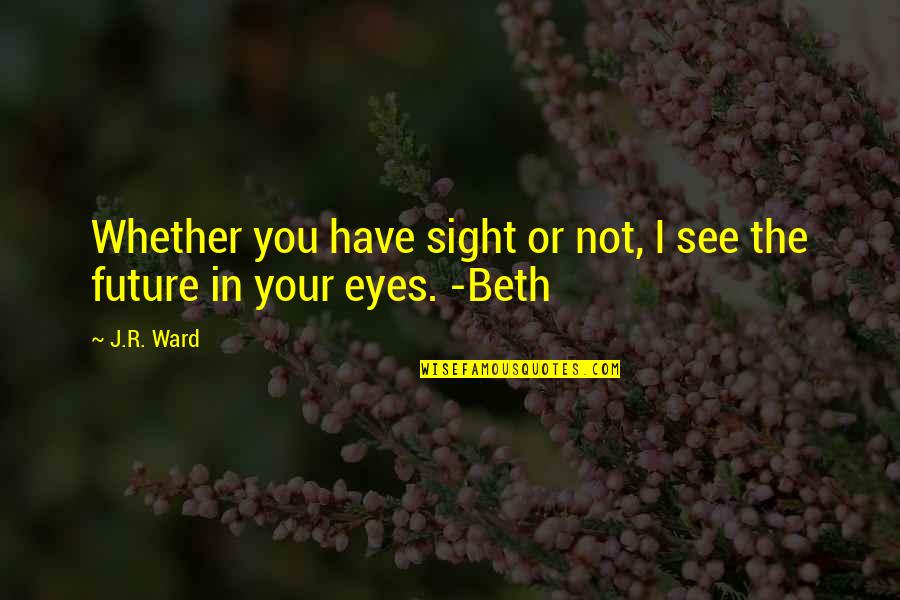 Whether you have sight or not, I see the future in your eyes. -Beth —
J.R. Ward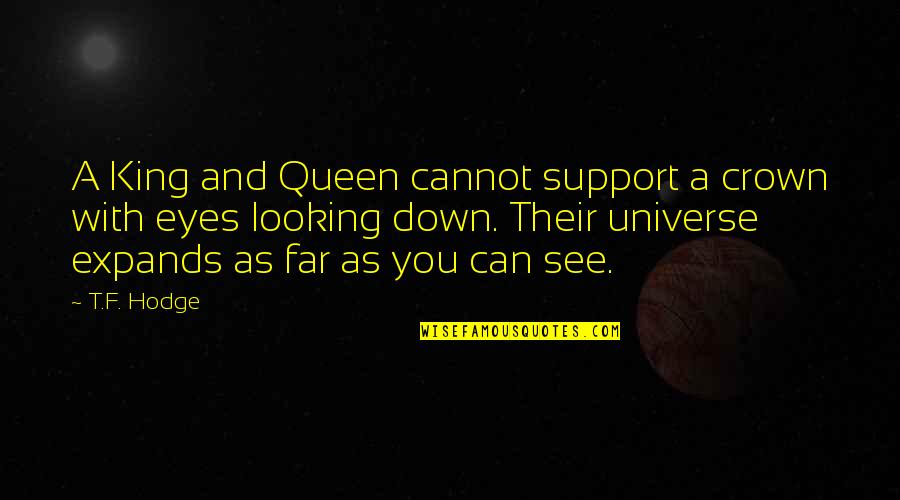 A King and Queen cannot support a crown with eyes looking down. Their universe expands as far as you can see. —
T.F. Hodge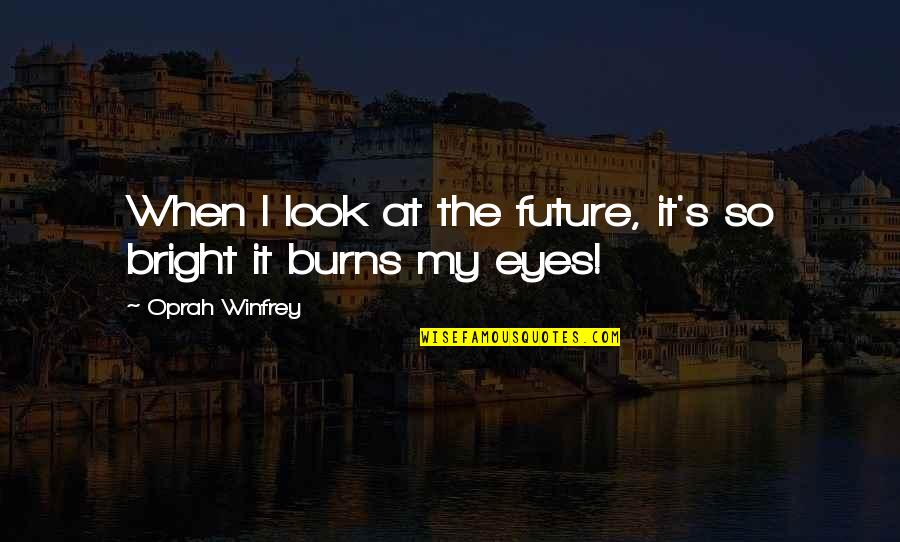 When I look at the future, it's so bright it burns my eyes! —
Oprah Winfrey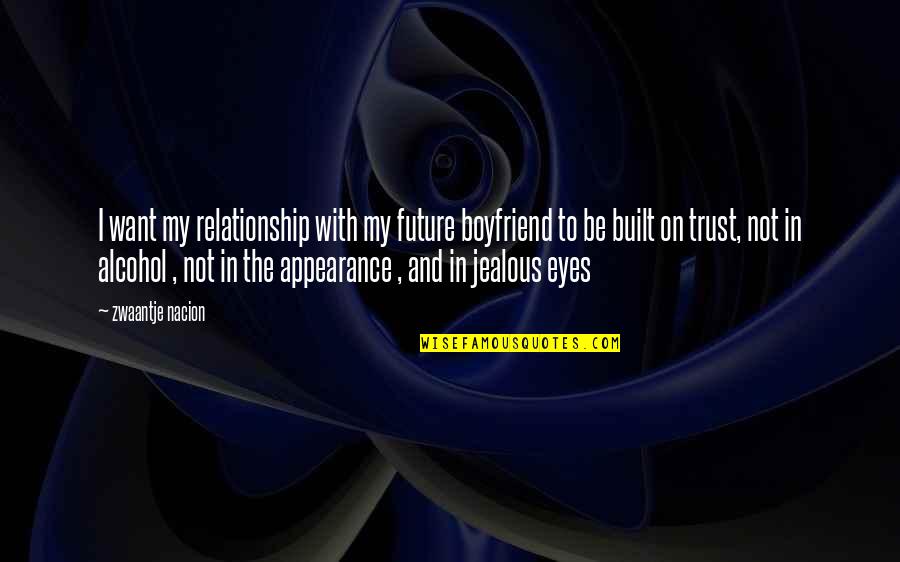 I want my relationship with my future boyfriend to be built on trust, not in alcohol , not in the appearance , and in jealous eyes —
Zwaantje Nacion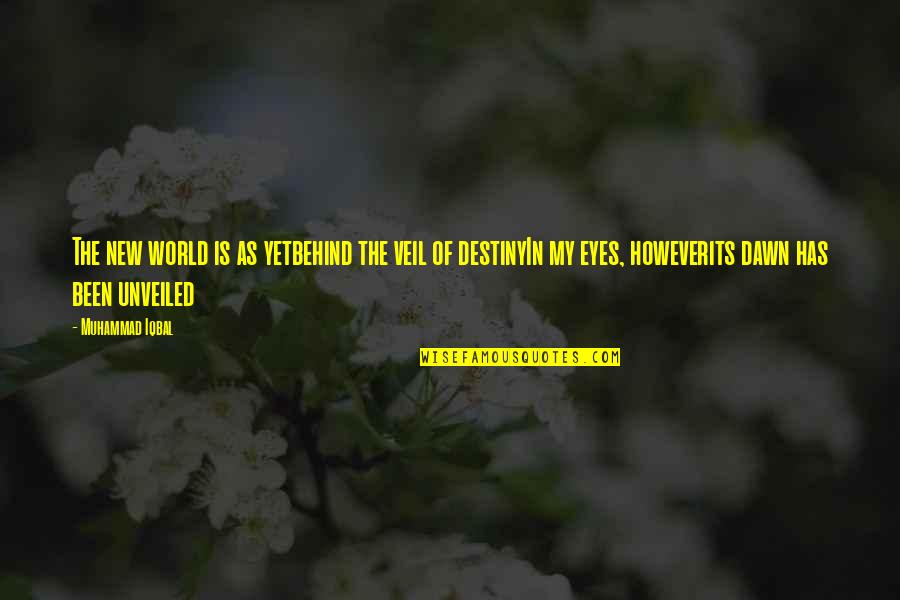 The new world is as yet
behind the veil of destiny
In my eyes, however
its dawn has been unveiled —
Muhammad Iqbal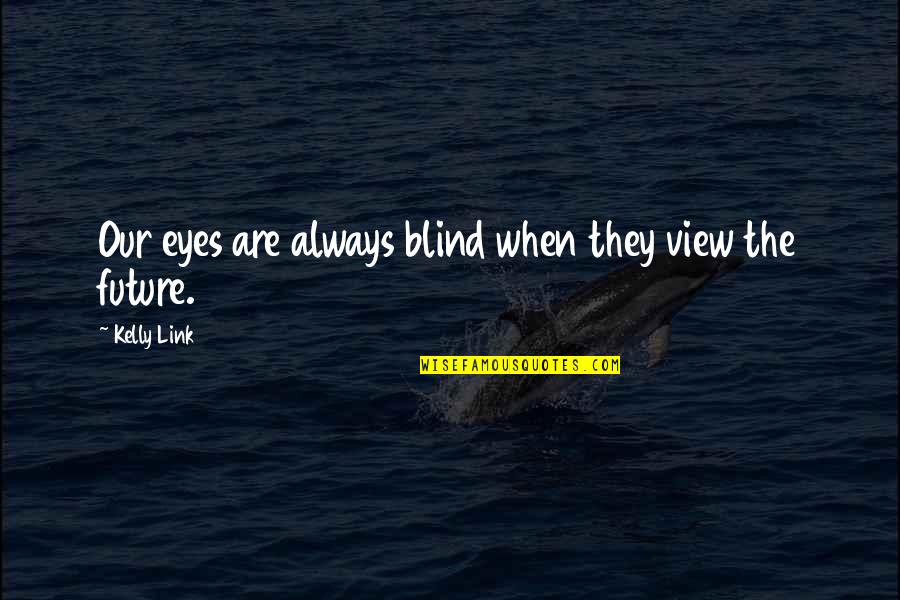 Our eyes are always blind when they view the future. —
Kelly Link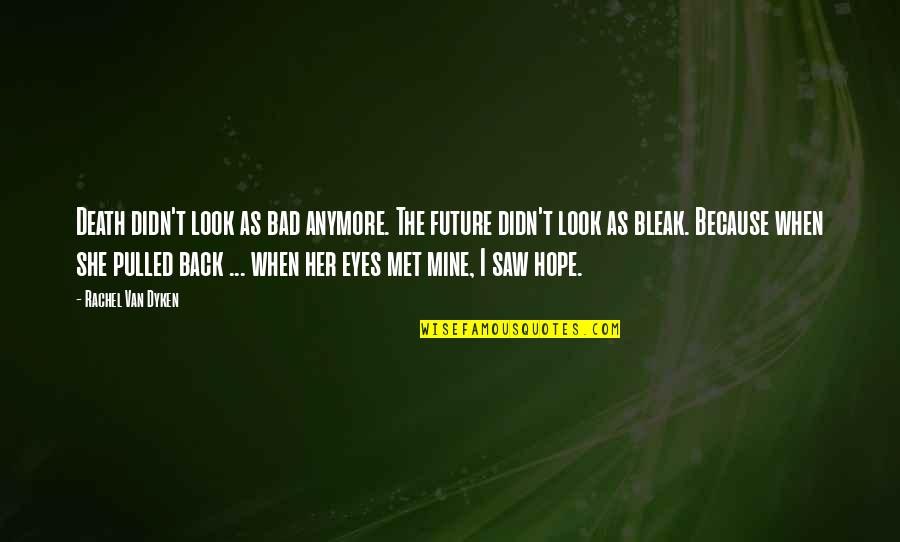 Death didn't look as bad anymore. The future didn't look as bleak. Because when she pulled back ... when her eyes met mine, I saw hope. —
Rachel Van Dyken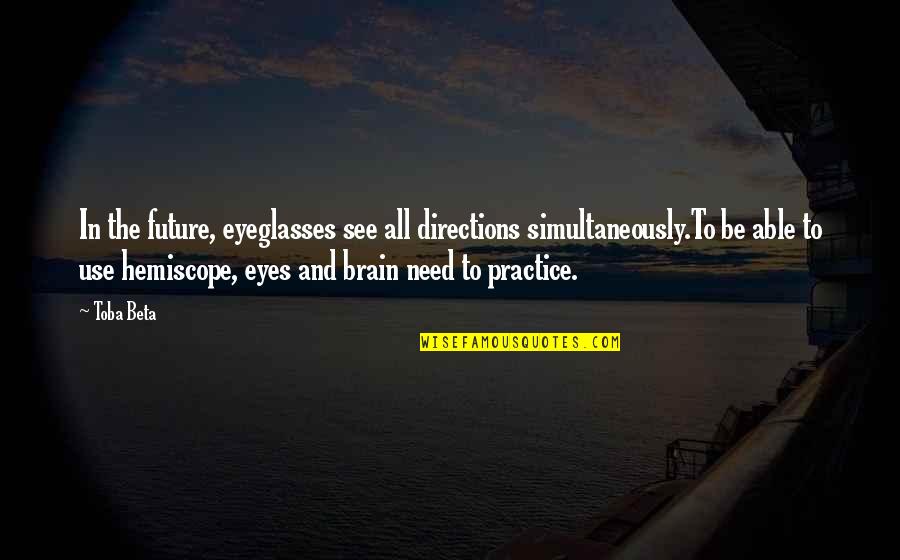 In the future, eyeglasses see all directions simultaneously.
To be able to use hemiscope, eyes and brain need to practice. —
Toba Beta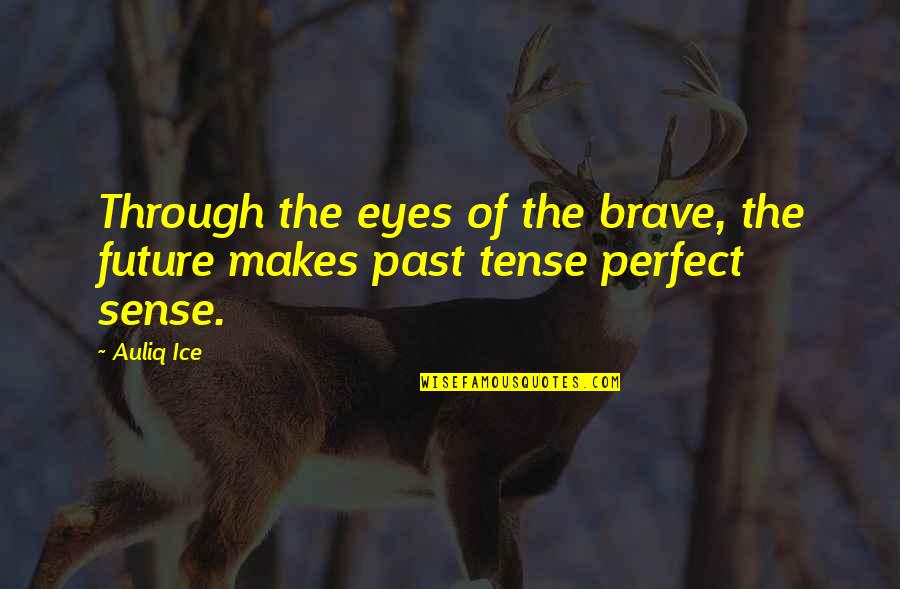 Through the eyes of the brave, the future makes past tense perfect sense. —
Auliq Ice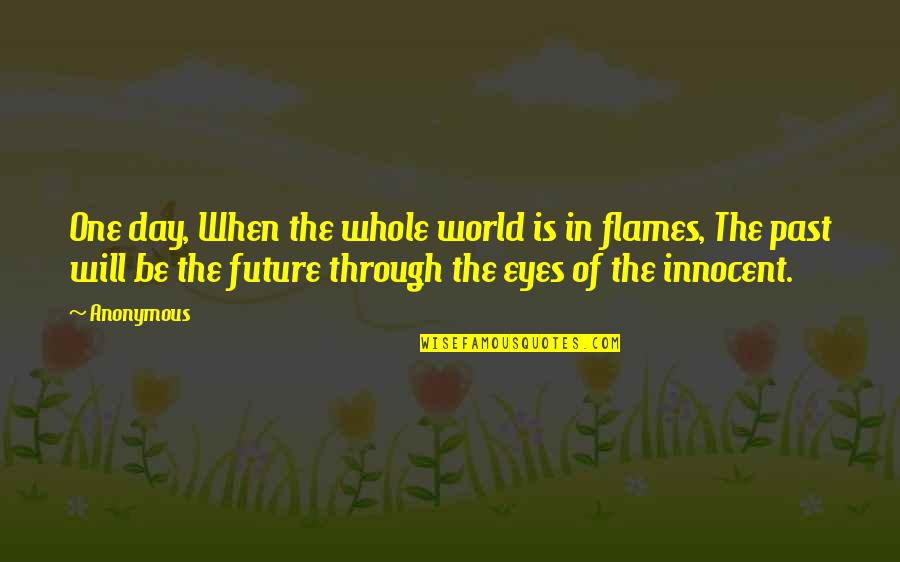 One day, When the whole world is in flames, The past will be the future through the eyes of the innocent. —
Anonymous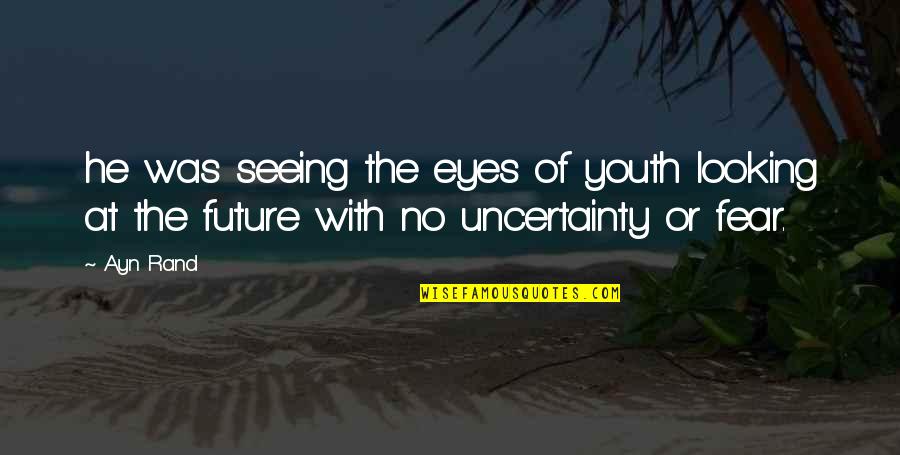 he was seeing the eyes of youth looking at the future with no uncertainty or fear. —
Ayn Rand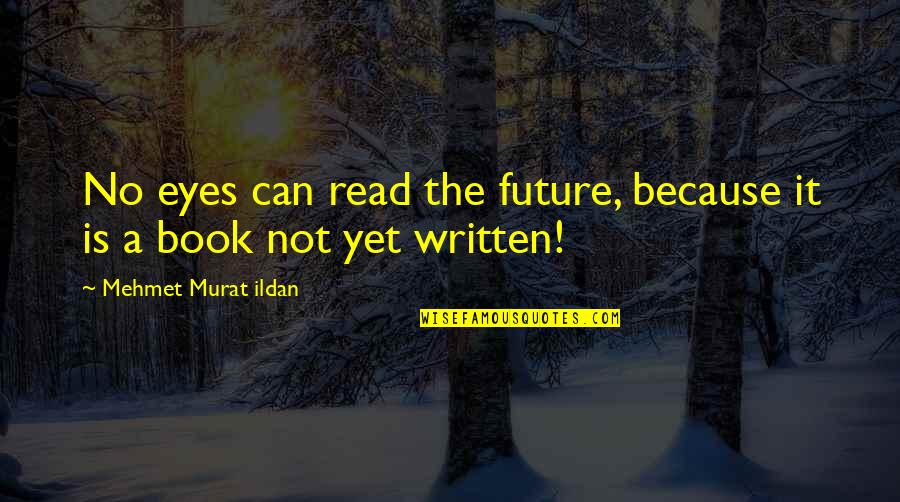 No eyes can read the future, because it is a book not yet written! —
Mehmet Murat Ildan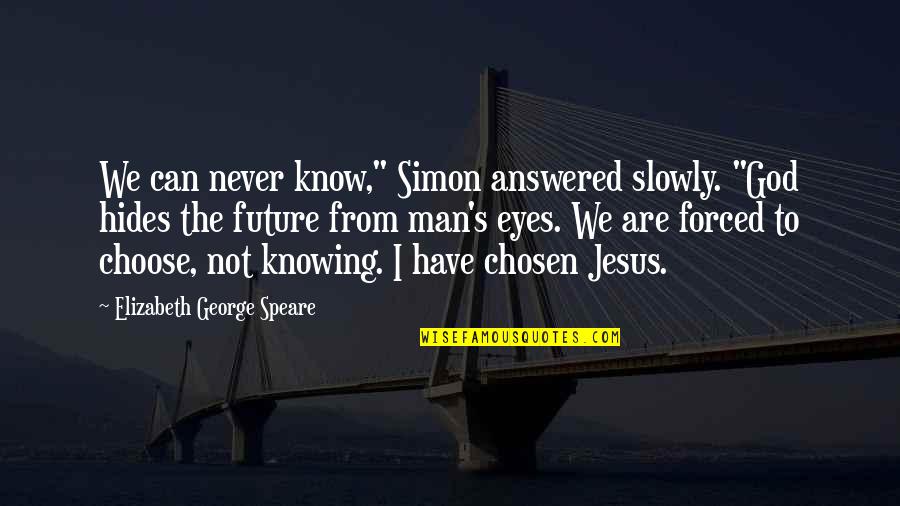 We can never know," Simon answered slowly. "God hides the future from man's eyes. We are forced to choose, not knowing. I have chosen Jesus. —
Elizabeth George Speare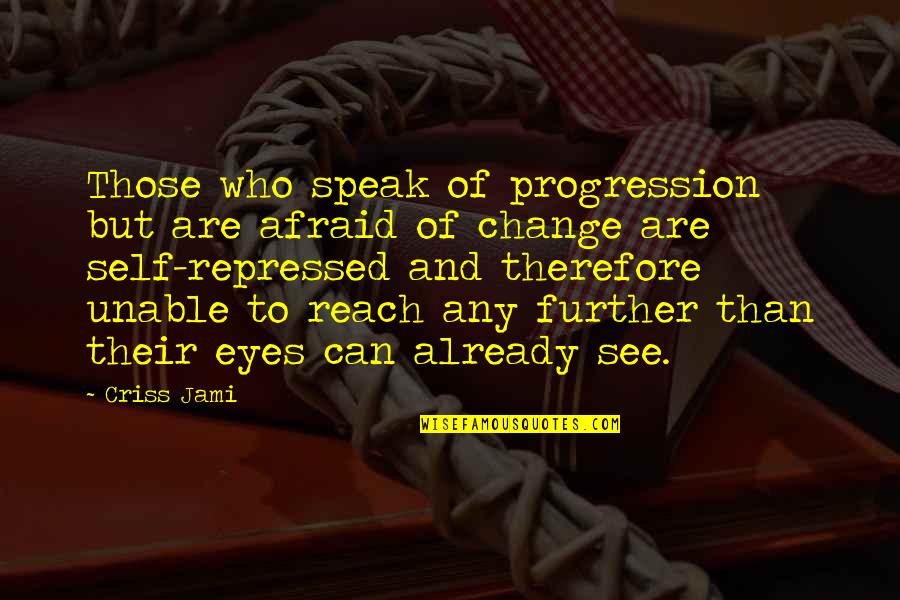 Those who speak of progression but are afraid of change are self-repressed and therefore unable to reach any further than their eyes can already see. —
Criss Jami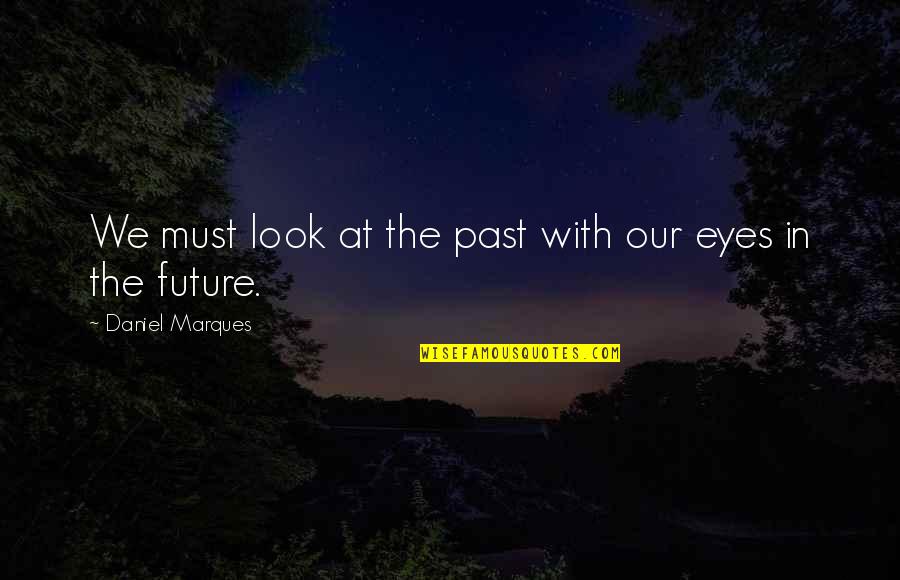 We must look at the past with our eyes in the future. —
Daniel Marques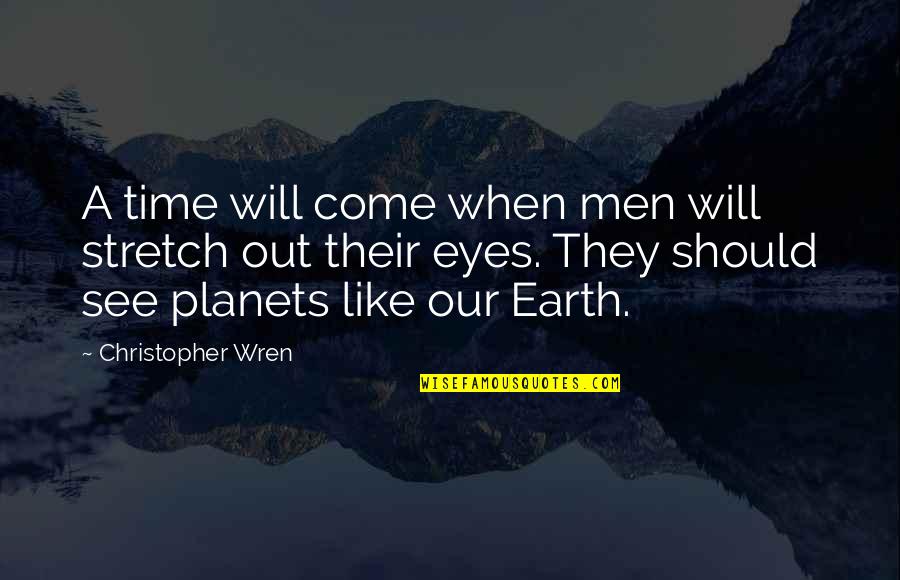 A time will come when men will stretch out their eyes. They should see planets like our Earth. —
Christopher Wren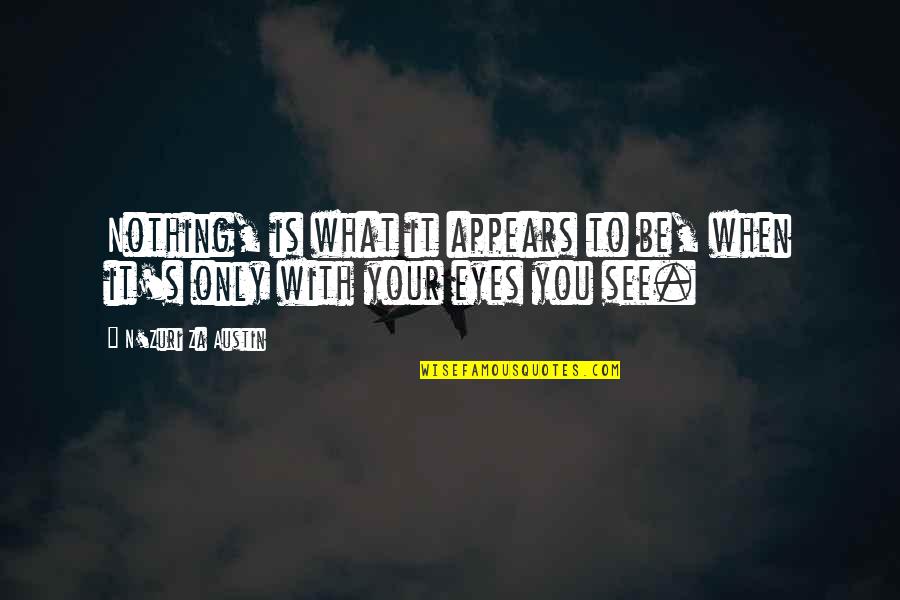 Nothing, is what it appears to be, when it's only with your eyes you see. —
N'Zuri Za Austin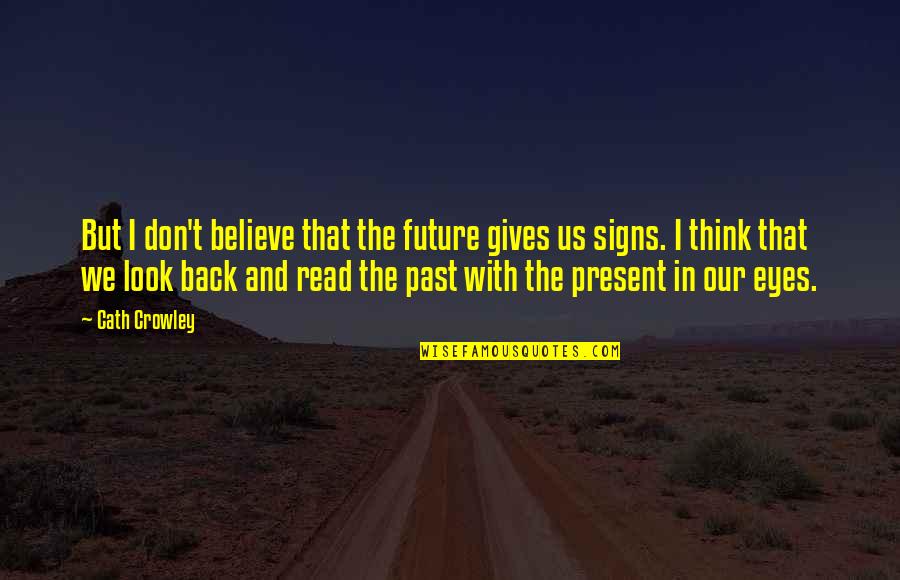 But I don't believe that the future gives us signs. I think that we look back and read the past with the present in our eyes. —
Cath Crowley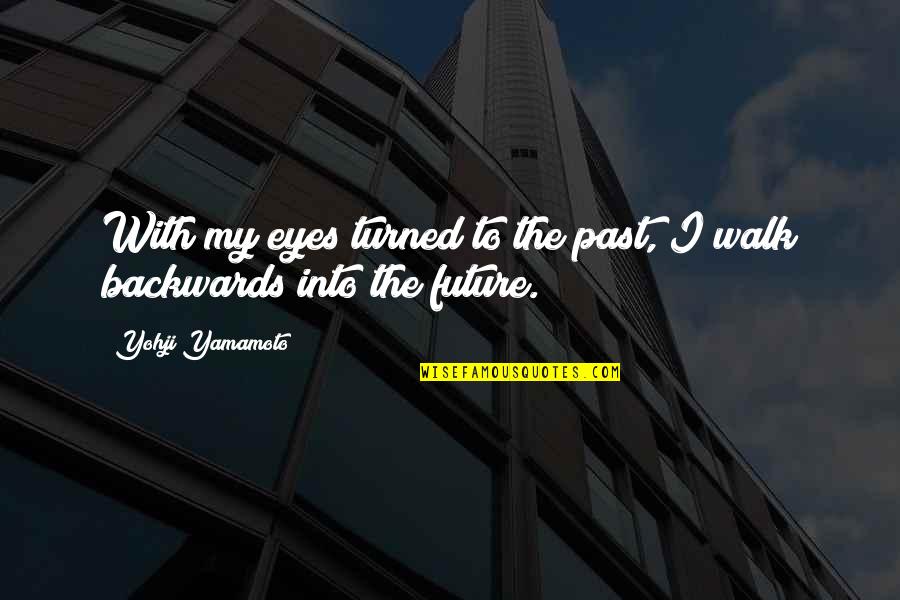 With my eyes turned to the past, I walk backwards into the future. —
Yohji Yamamoto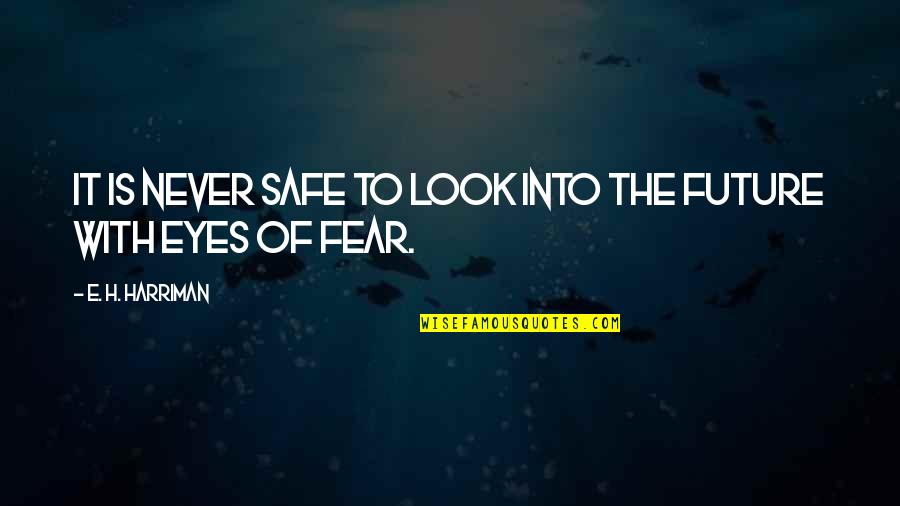 It is never safe to look into the future with eyes of fear. —
E. H. Harriman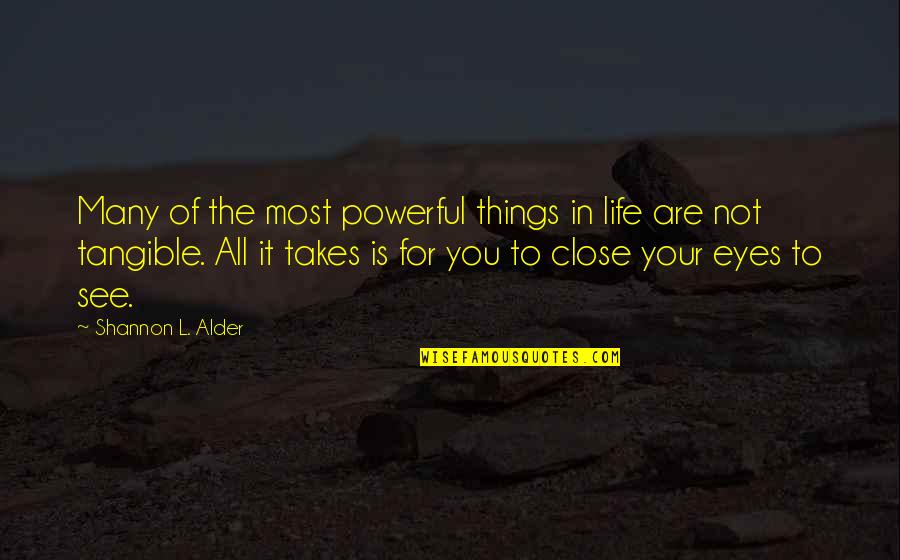 Many of the most powerful things in life are not tangible. All it takes is for you to close your eyes to see. —
Shannon L. Alder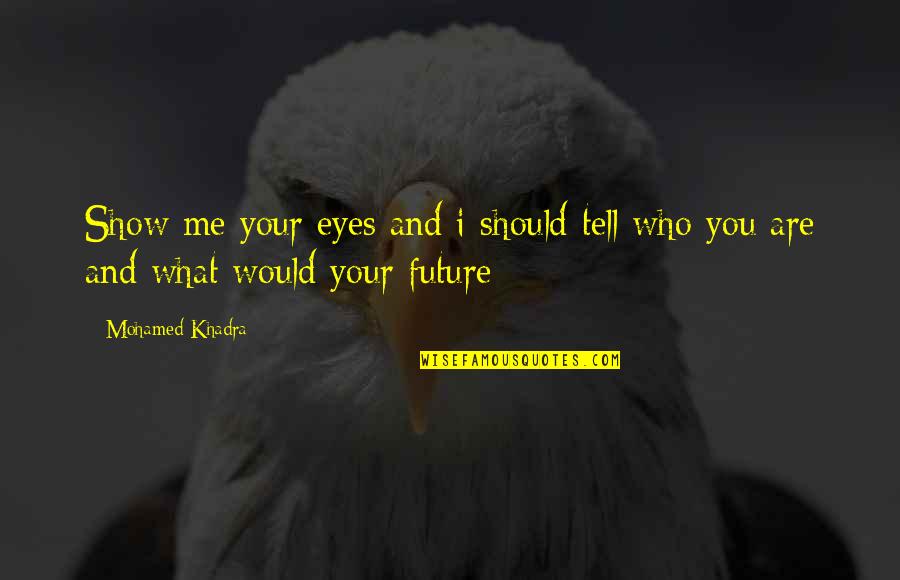 Show me your eyes and i should tell who you are and what would your future —
Mohamed Khadra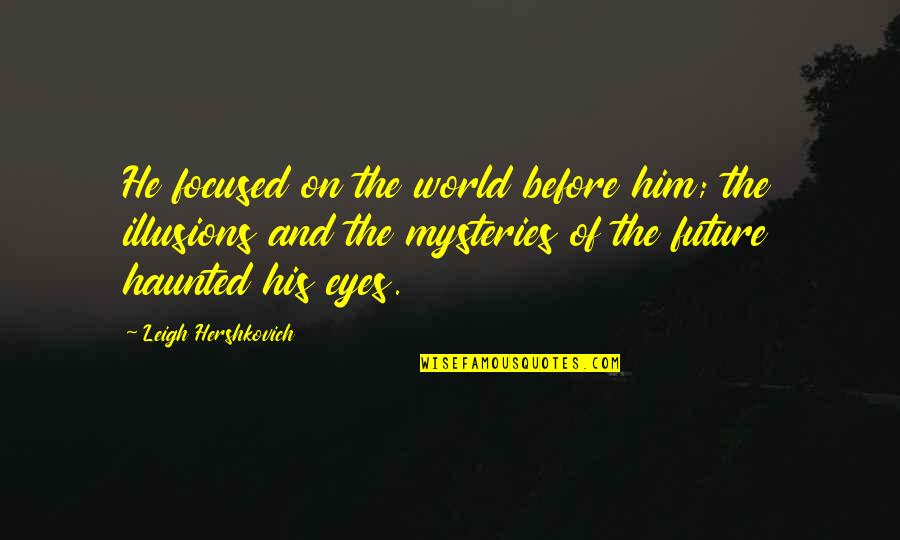 He focused on the world before him; the illusions and the mysteries of the future haunted his eyes. —
Leigh Hershkovich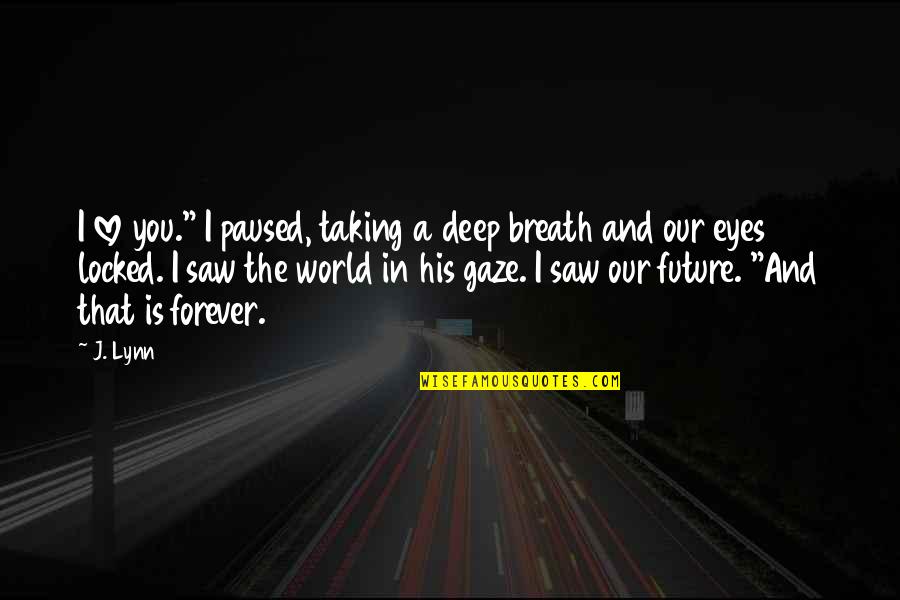 I love you." I paused, taking a deep breath and our eyes locked. I saw the world in his gaze. I saw our future. "And that is forever. —
J. Lynn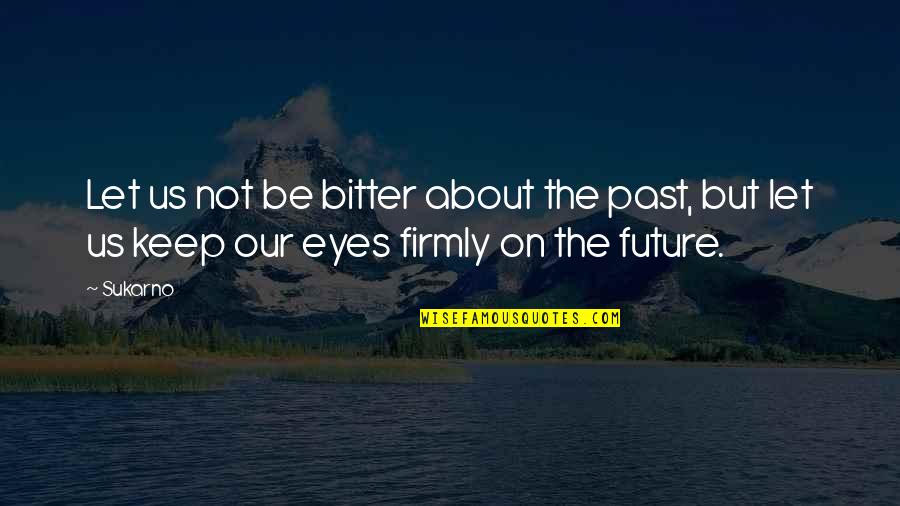 Let us not be bitter about the past, but let us keep our eyes firmly on the future. —
Sukarno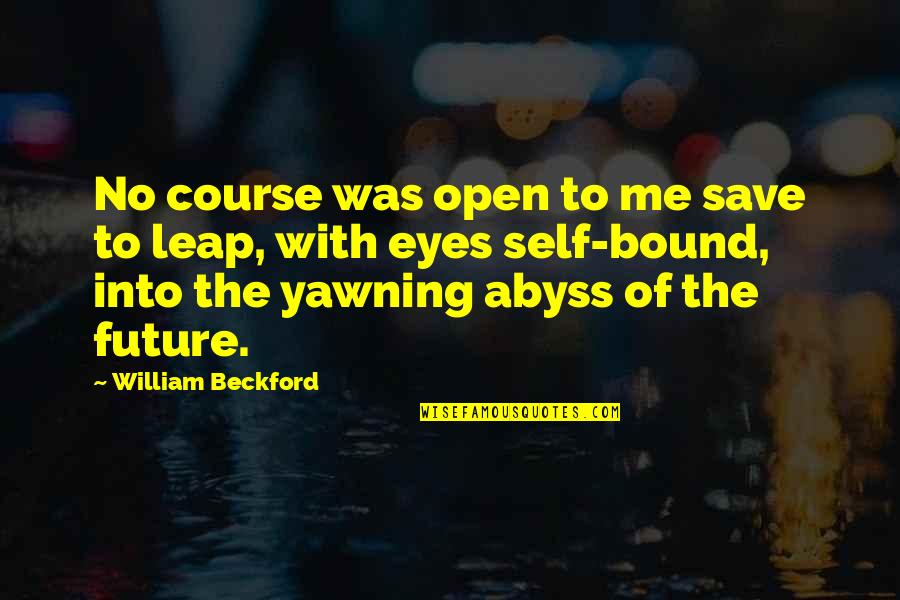 No course was open to me save to leap, with eyes self-bound, into the yawning abyss of the future. —
William Beckford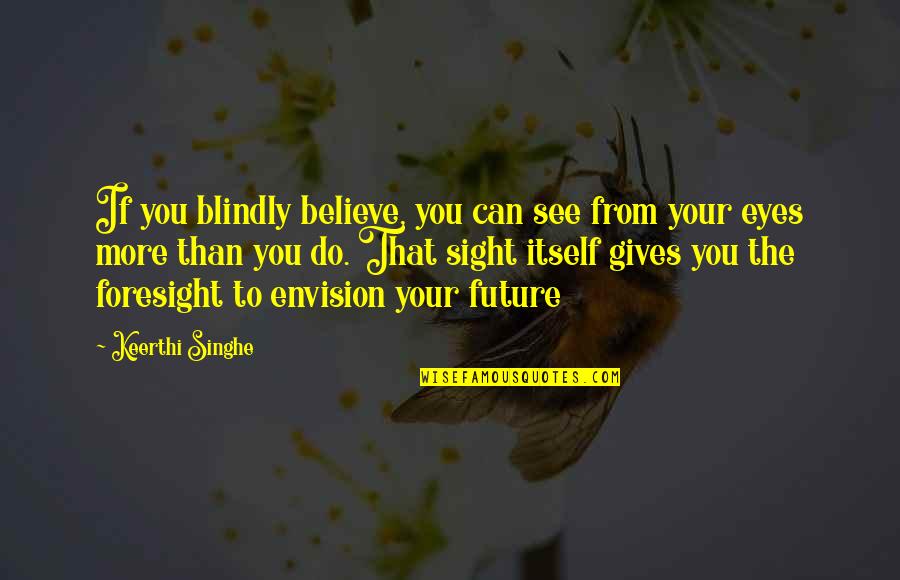 If you blindly believe, you can see from your eyes more than you do. That sight itself gives you the foresight to envision your future —
Keerthi Singhe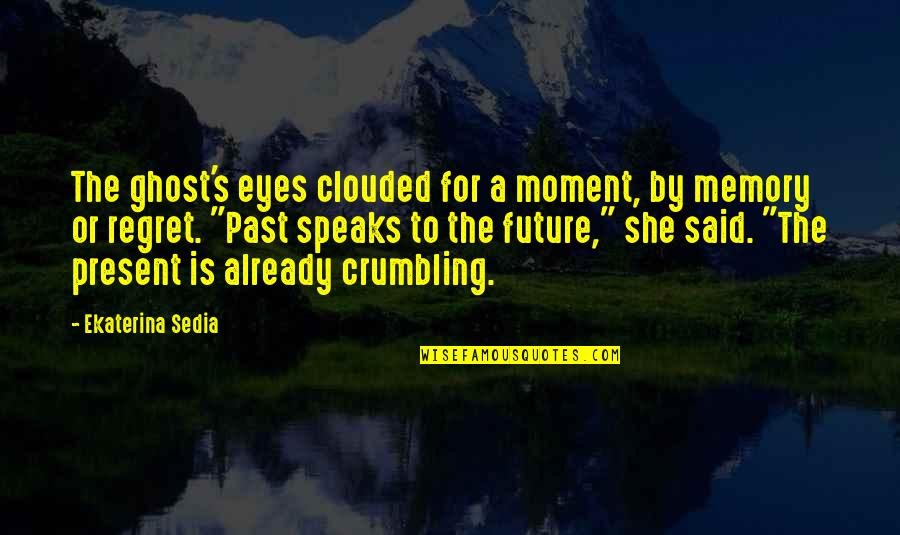 The ghost's eyes clouded for a moment, by memory or regret. "Past speaks to the future," she said. "The present is already crumbling. —
Ekaterina Sedia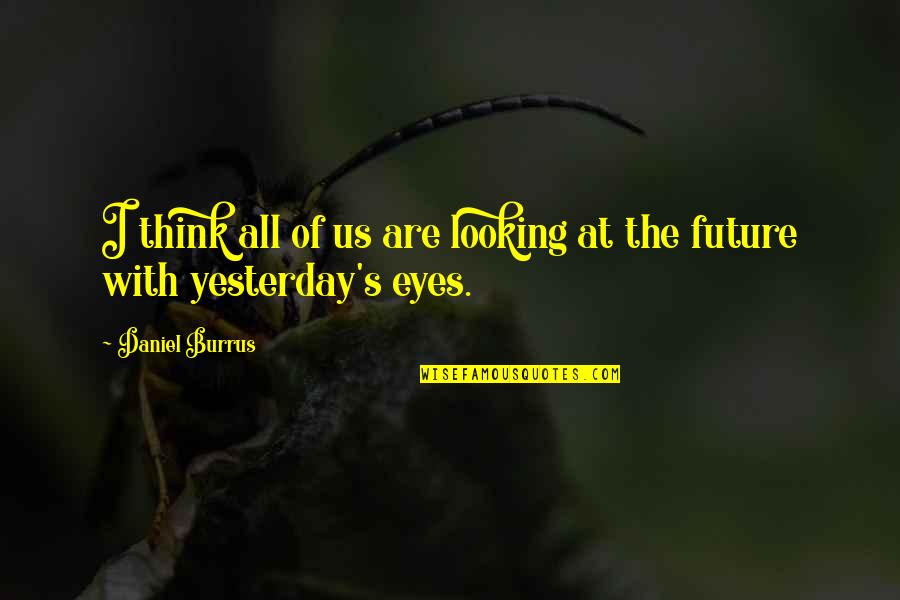 I think all of us are looking at the future with yesterday's eyes. —
Daniel Burrus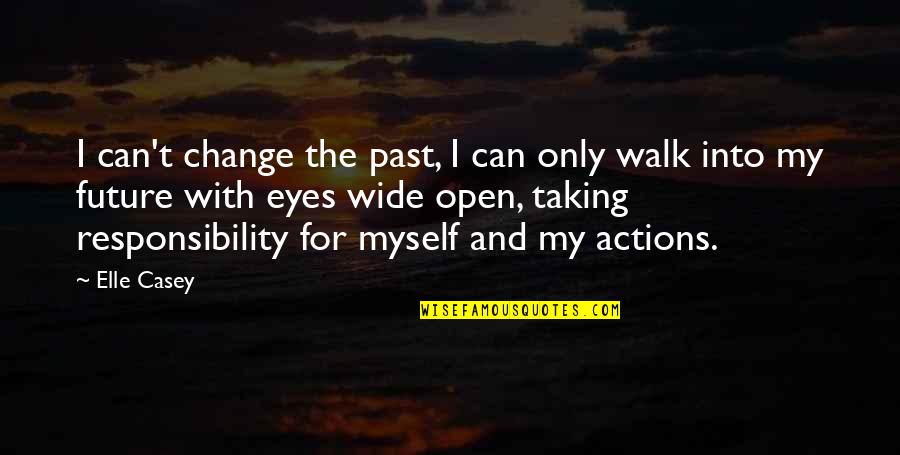 I can't change the past, I can only walk into my future with eyes wide open, taking responsibility for myself and my actions. —
Elle Casey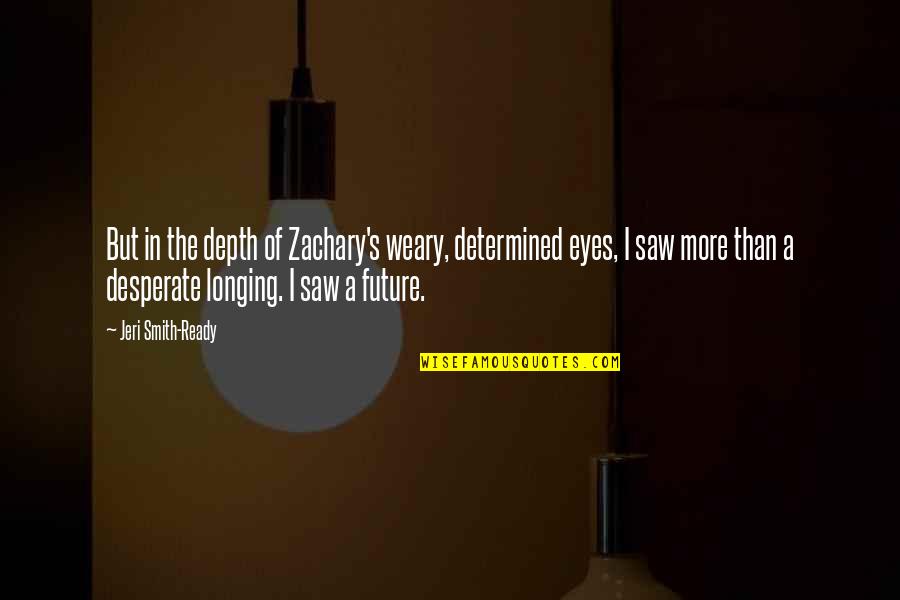 But in the depth of Zachary's weary, determined eyes, I saw more than a desperate longing. I saw a future. —
Jeri Smith-Ready