Joe Navarro Quotes
Top 7 wise famous quotes and sayings by Joe Navarro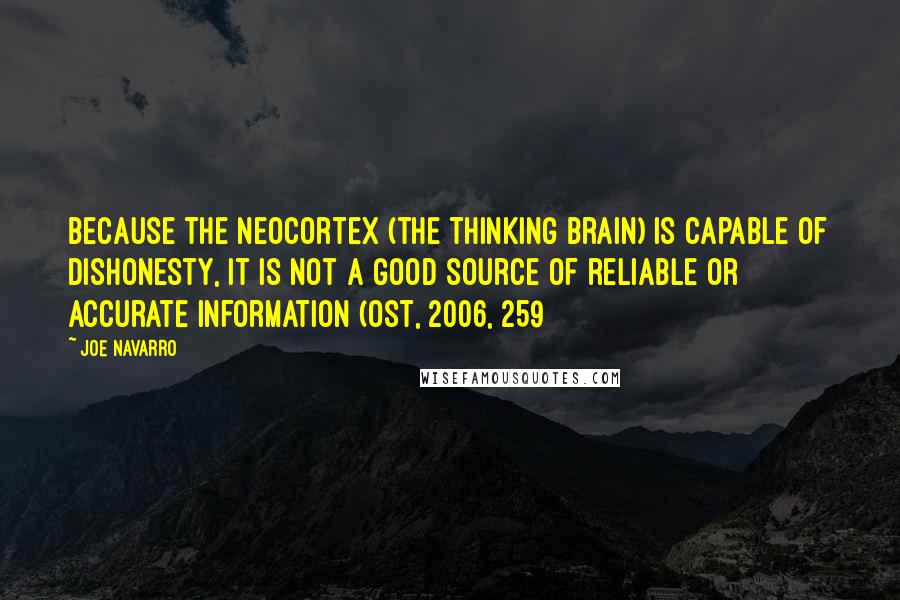 Because the neocortex (the thinking brain) is capable of dishonesty, it is not a good source of reliable or accurate information (Ost, 2006, 259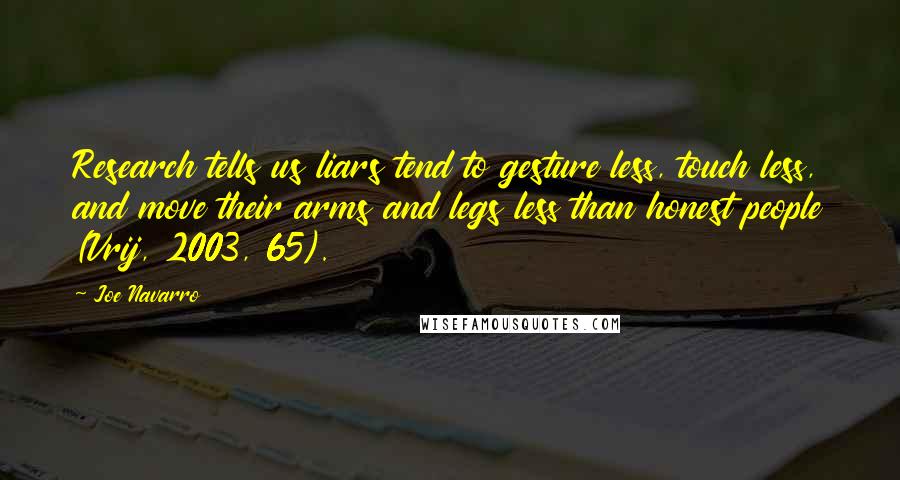 Research tells us liars tend to gesture less, touch less, and move their arms and legs less than honest people (Vrij, 2003, 65).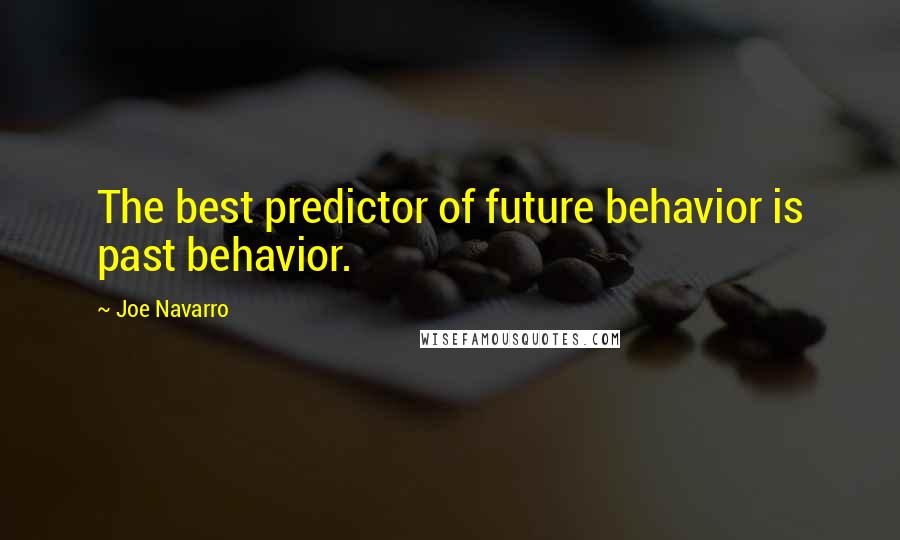 The best predictor of future behavior is past behavior.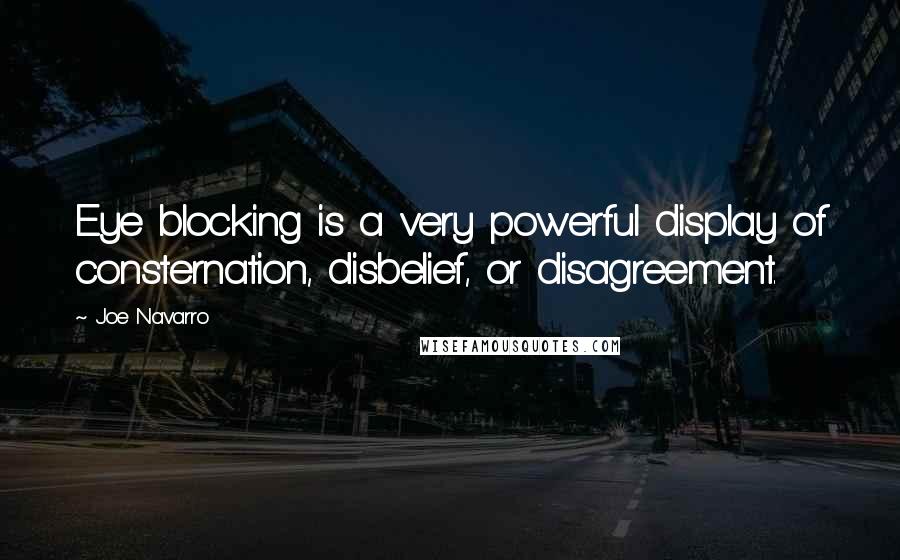 Eye blocking is a very powerful display of consternation, disbelief, or disagreement.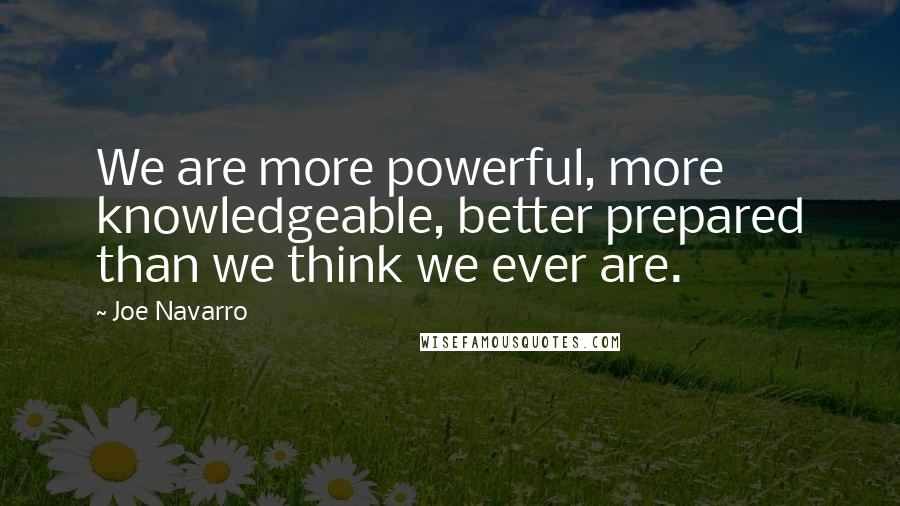 We are more powerful, more knowledgeable, better prepared than we think we ever are.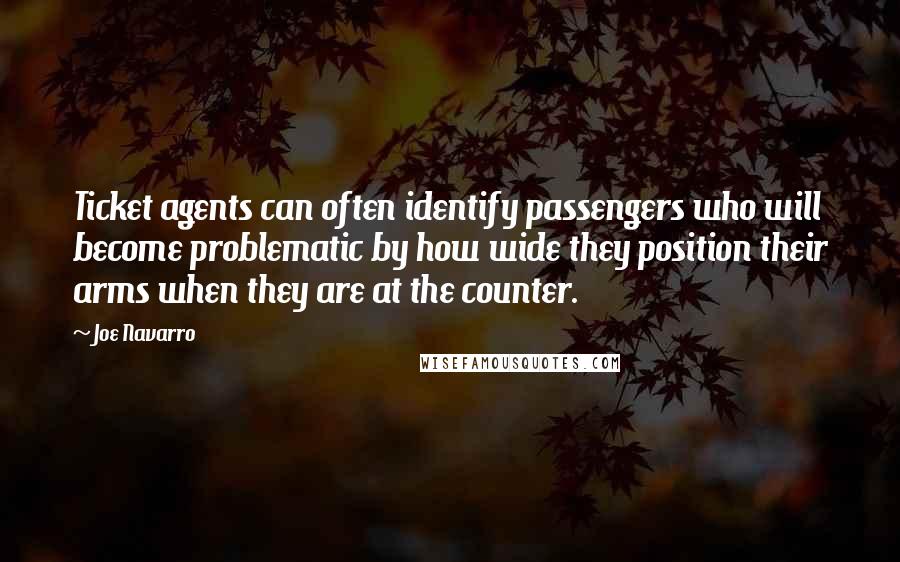 Ticket agents can often identify passengers who will become problematic by how wide they position their arms when they are at the counter.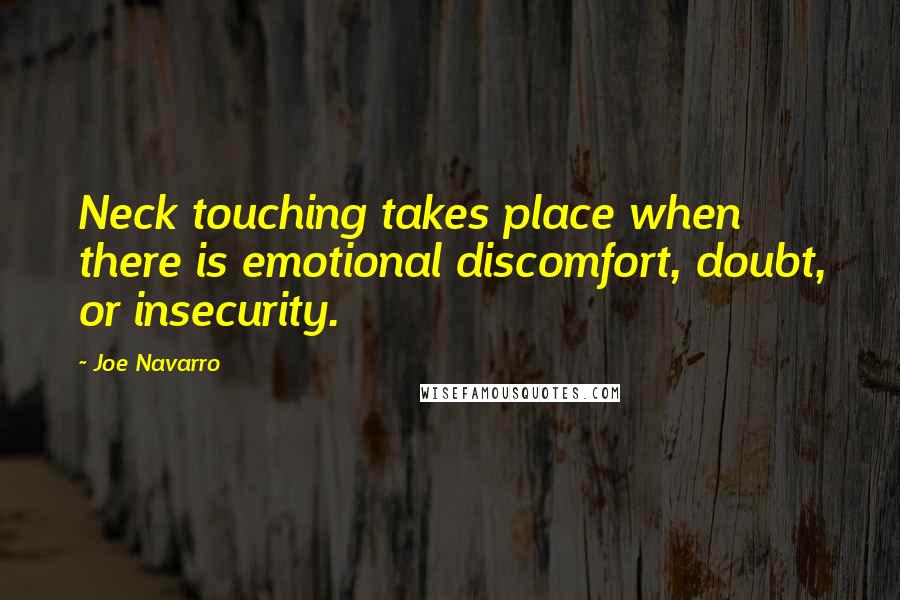 Neck touching takes place when there is emotional discomfort, doubt, or insecurity.