Everyone Lies Quotes
Collection of top 35 famous quotes about Everyone Lies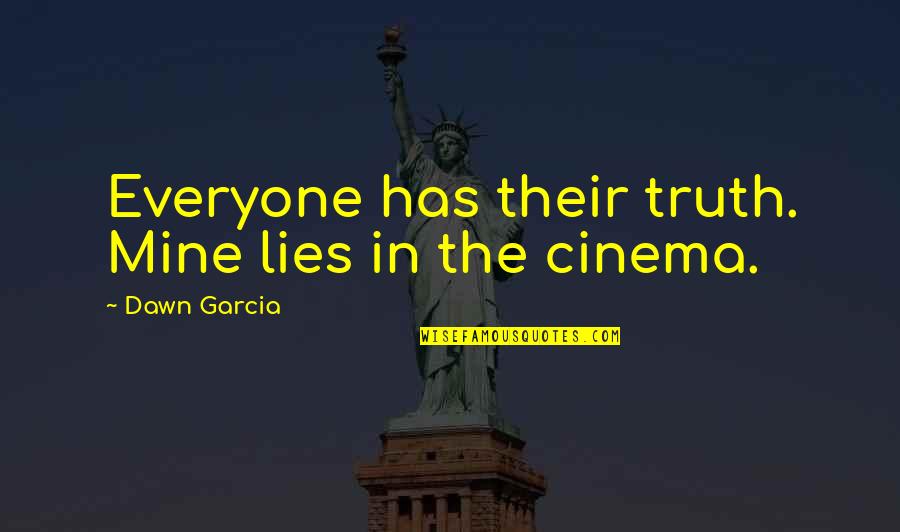 Everyone has their truth. Mine lies in the cinema.
—
Dawn Garcia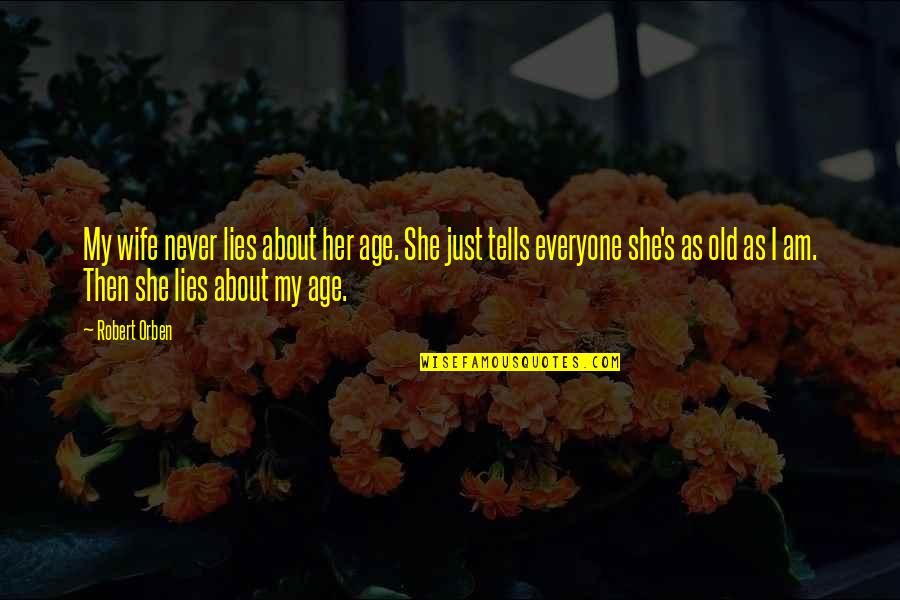 My wife never lies about her age. She just tells everyone she's as old as I am. Then she lies about my age.
—
Robert Orben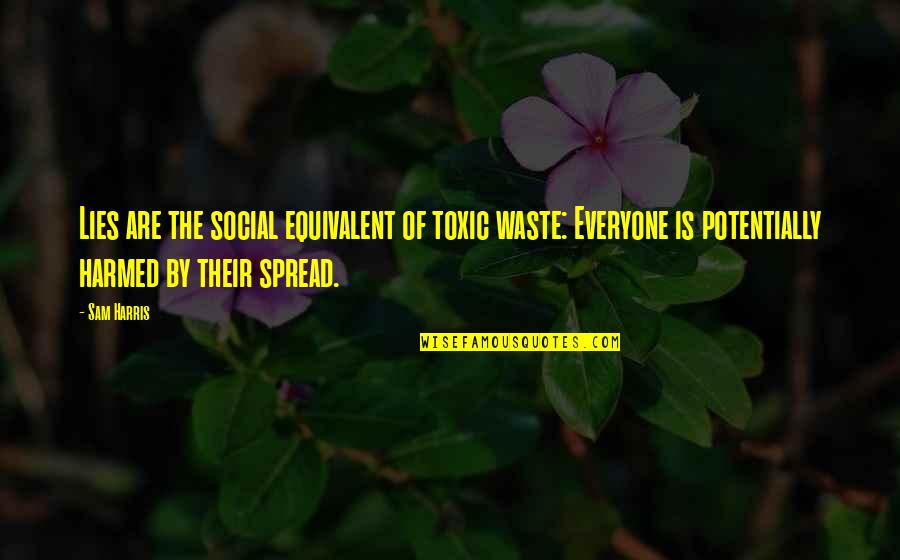 Lies are the social equivalent of toxic waste: Everyone is potentially harmed by their spread.
—
Sam Harris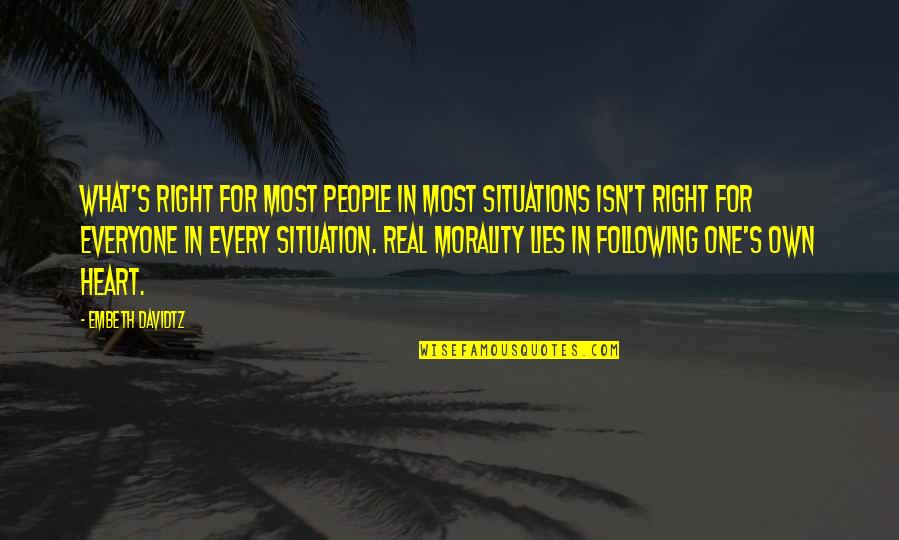 What's right for most people in most situations isn't right for everyone in every situation. Real morality lies in following one's own heart.
—
Embeth Davidtz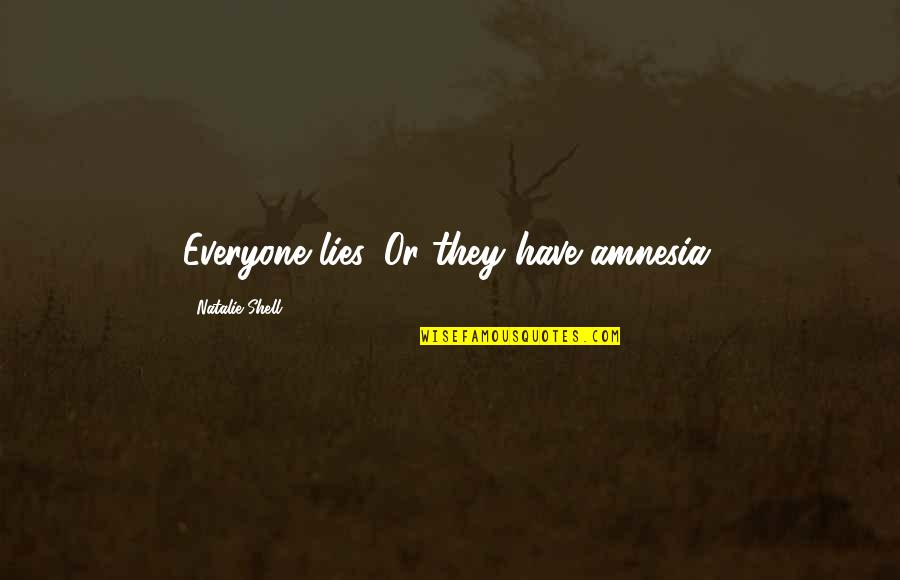 Everyone lies. Or they have amnesia.
—
Natalie Shell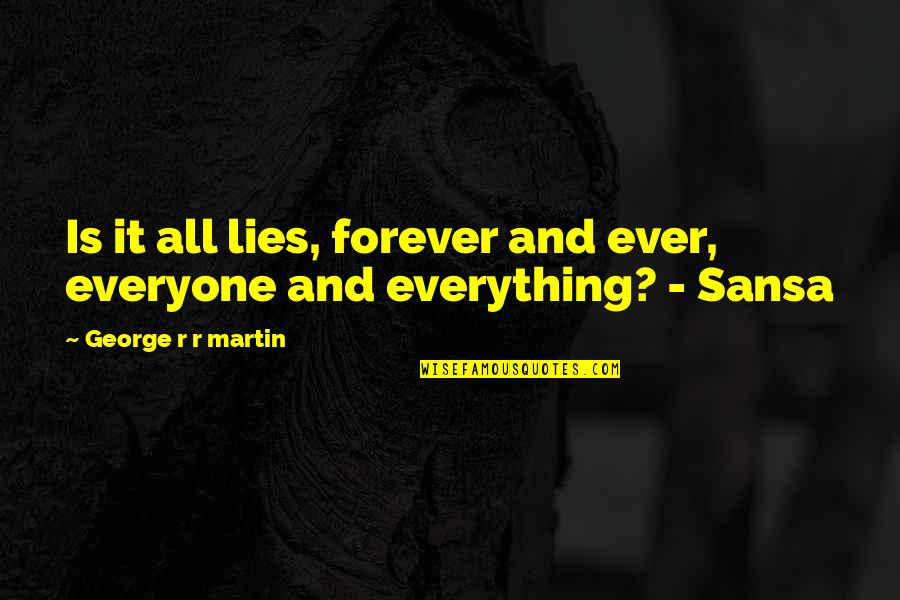 Is it all lies, forever and ever, everyone and everything? - Sansa
—
George R R Martin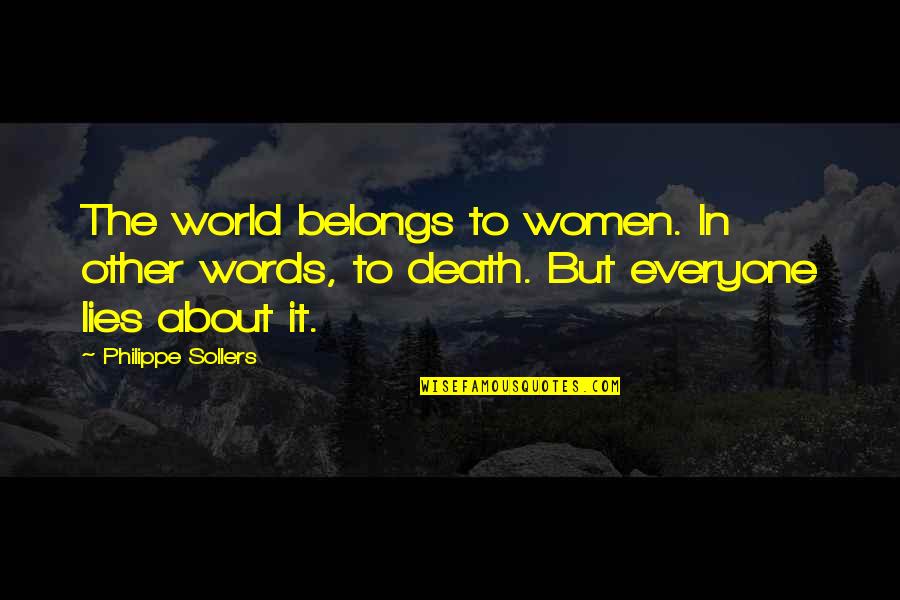 The world belongs to women. In other words, to death. But everyone lies about it.
—
Philippe Sollers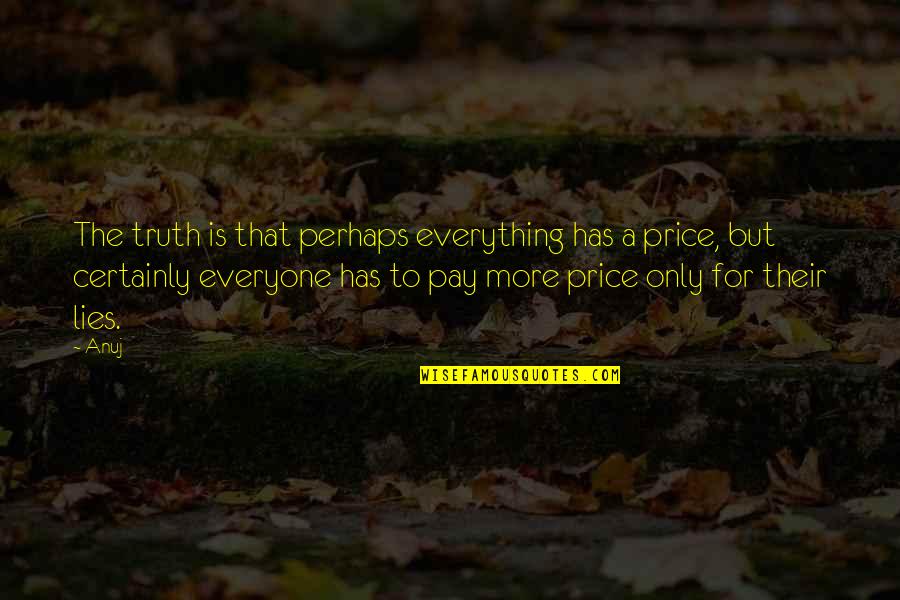 The truth is that perhaps everything has a price, but certainly everyone has to pay more price only for their lies.
—
Anuj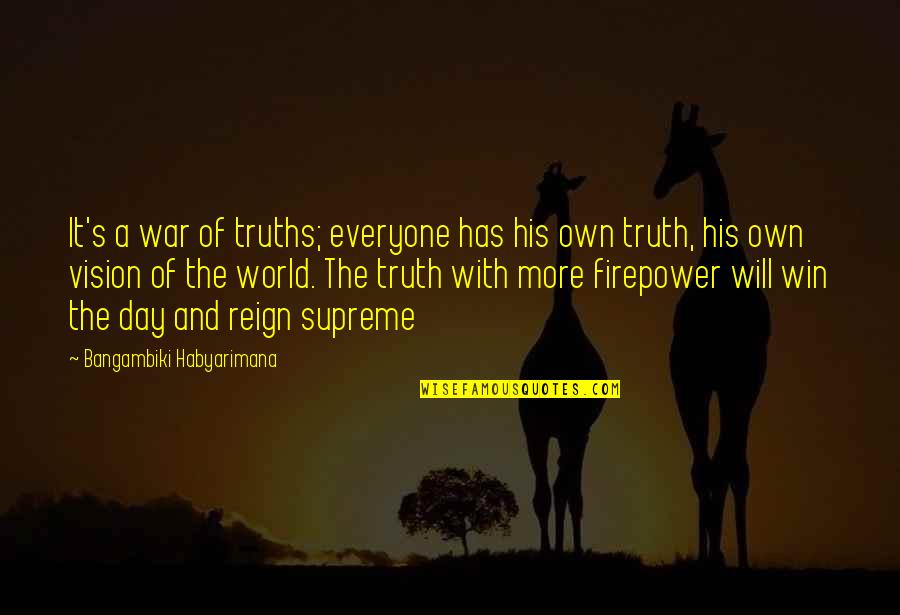 It's a war of truths; everyone has his own truth, his own vision of the world. The truth with more firepower will win the day and reign supreme —
Bangambiki Habyarimana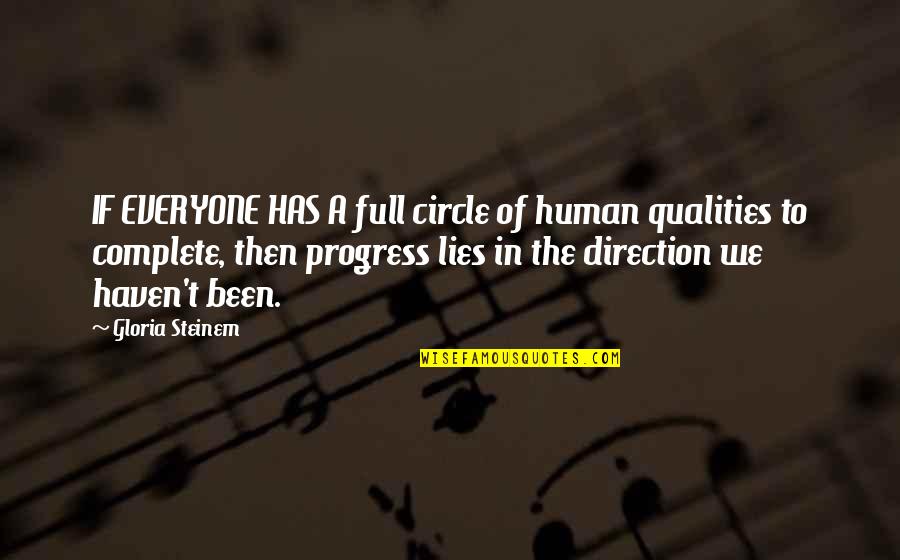 IF EVERYONE HAS A full circle of human qualities to complete, then progress lies in the direction we haven't been. —
Gloria Steinem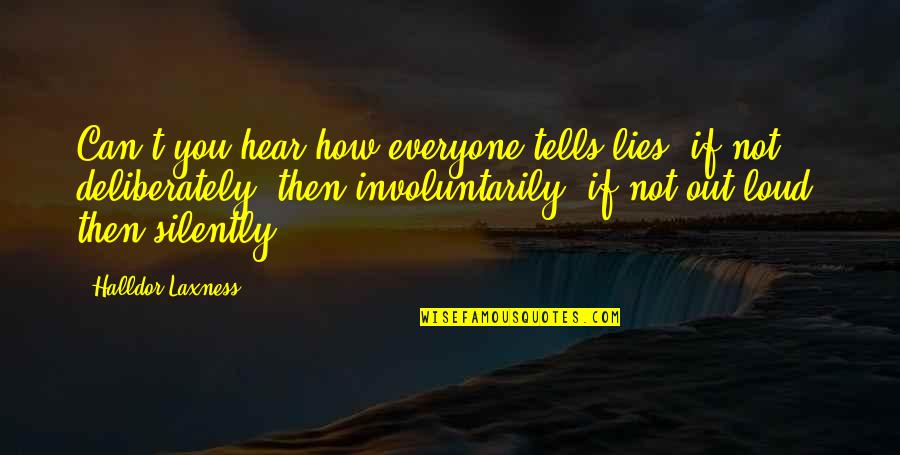 Can't you hear how everyone tells lies; if not deliberately, then involuntarily; if not out loud, then silently? —
Halldor Laxness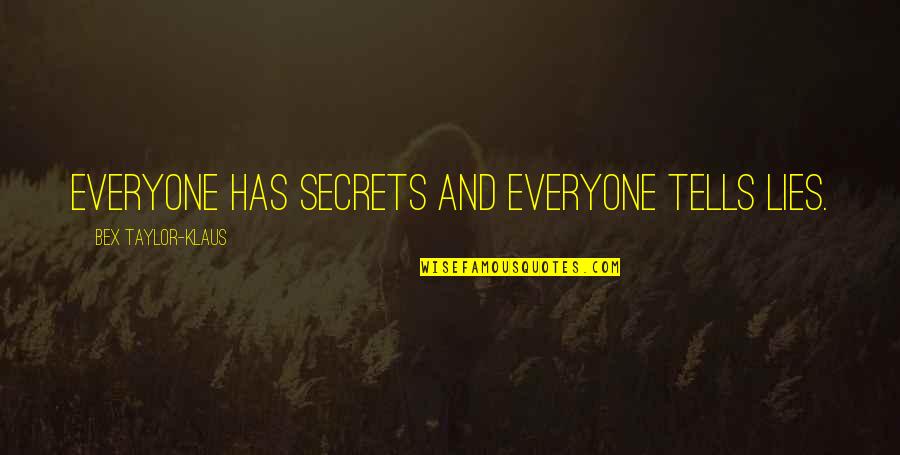 Everyone has secrets and everyone tells lies. —
Bex Taylor-Klaus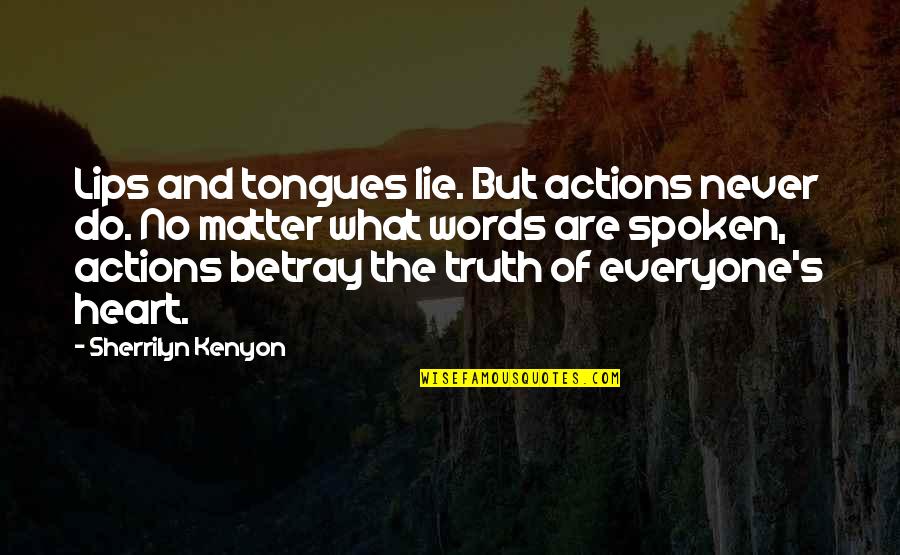 Lips and tongues lie. But actions never do. No matter what words are spoken, actions betray the truth of everyone's heart. —
Sherrilyn Kenyon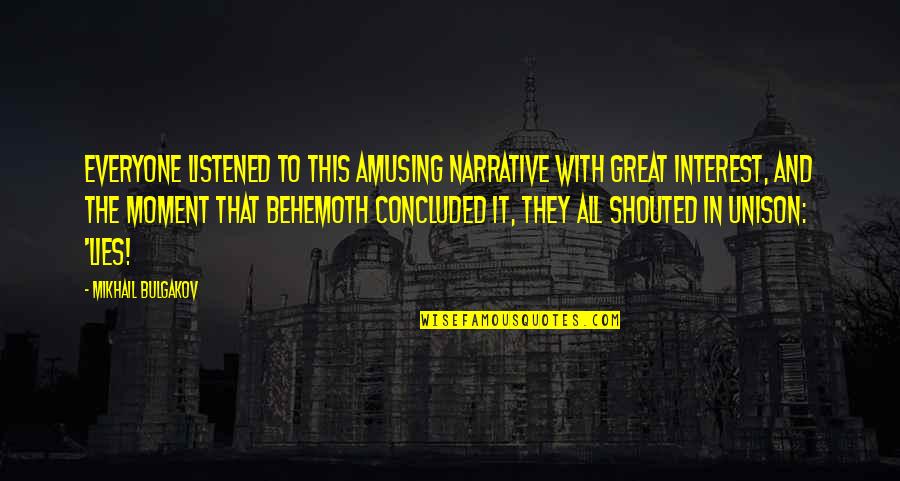 Everyone listened to this amusing narrative with great interest, and the moment that Behemoth concluded it, they all shouted in unison: 'Lies! —
Mikhail Bulgakov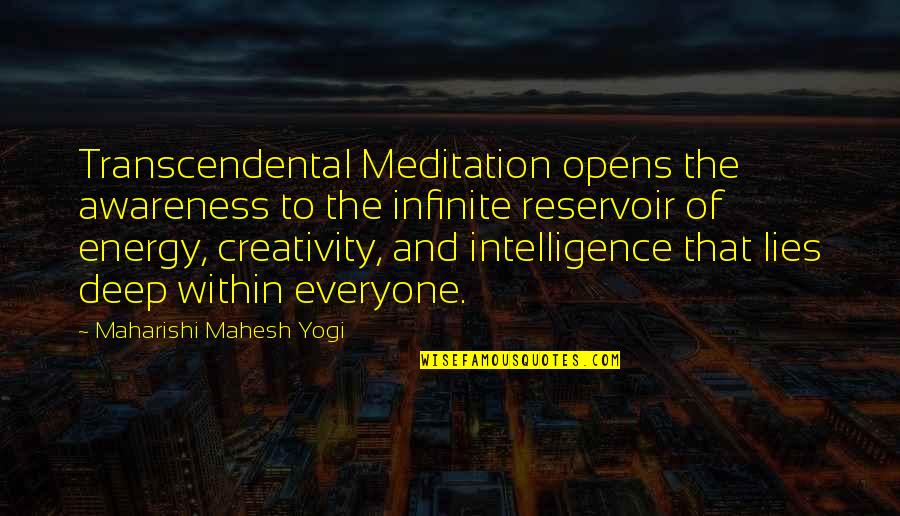 Transcendental Meditation opens the awareness to the infinite reservoir of energy, creativity, and intelligence that lies deep within everyone. —
Maharishi Mahesh Yogi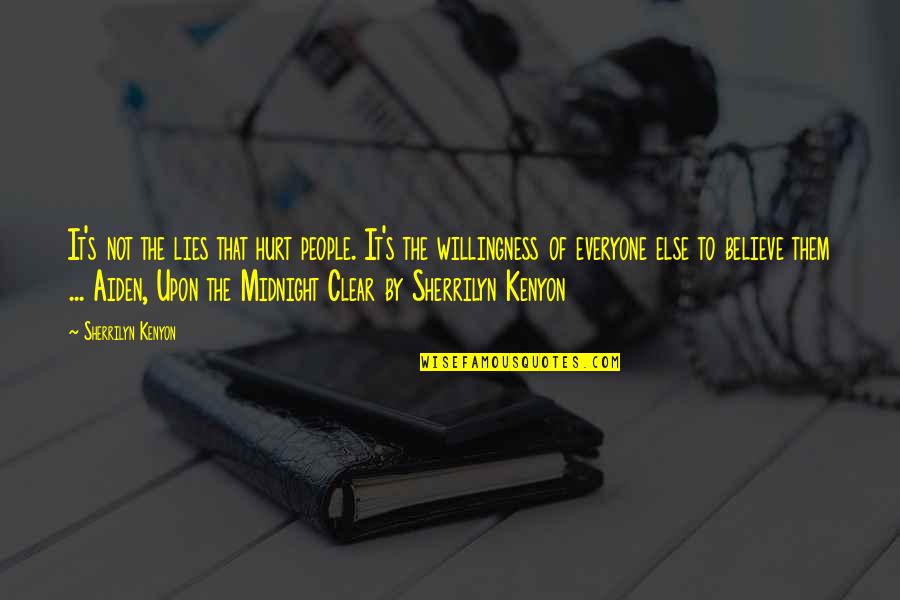 It's not the lies that hurt people. It's the willingness of everyone else to believe them ...
Aiden, Upon the Midnight Clear by Sherrilyn Kenyon —
Sherrilyn Kenyon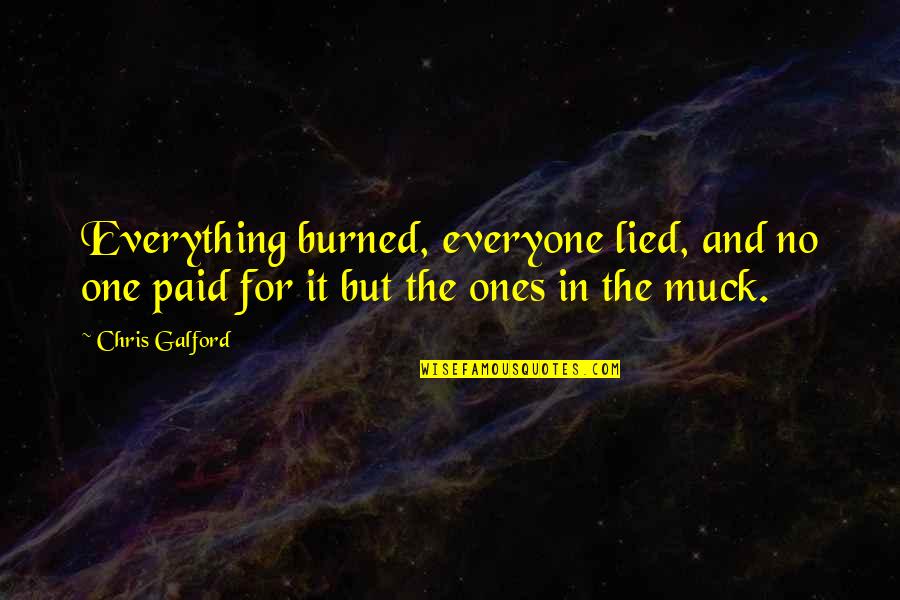 Everything burned, everyone lied, and no one paid for it but the ones in the muck. —
Chris Galford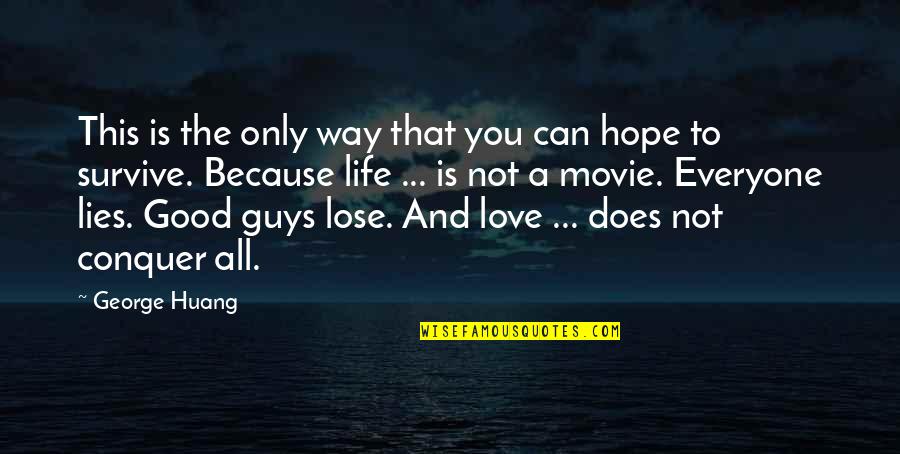 This is the only way that you can hope to survive. Because life ... is not a movie.
Everyone lies
. Good guys lose. And love ... does not conquer all. —
George Huang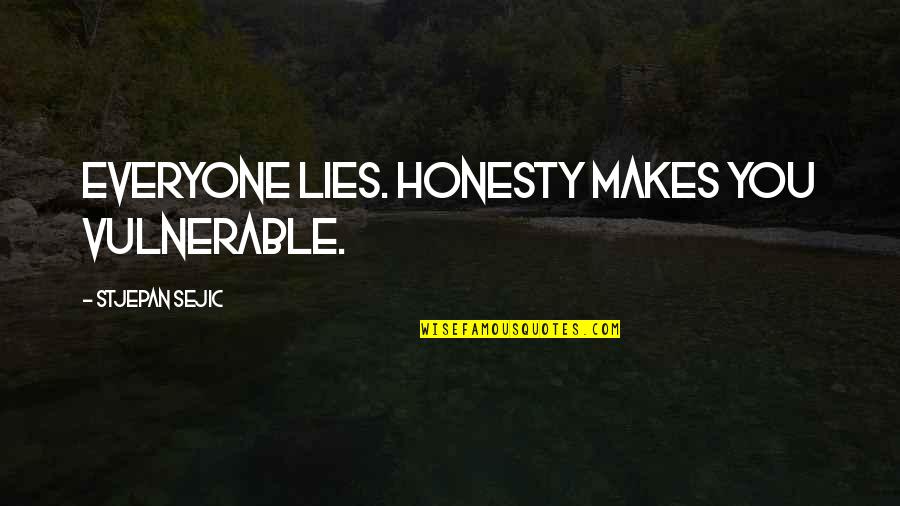 Everyone lies
. Honesty makes you vulnerable. —
Stjepan Sejic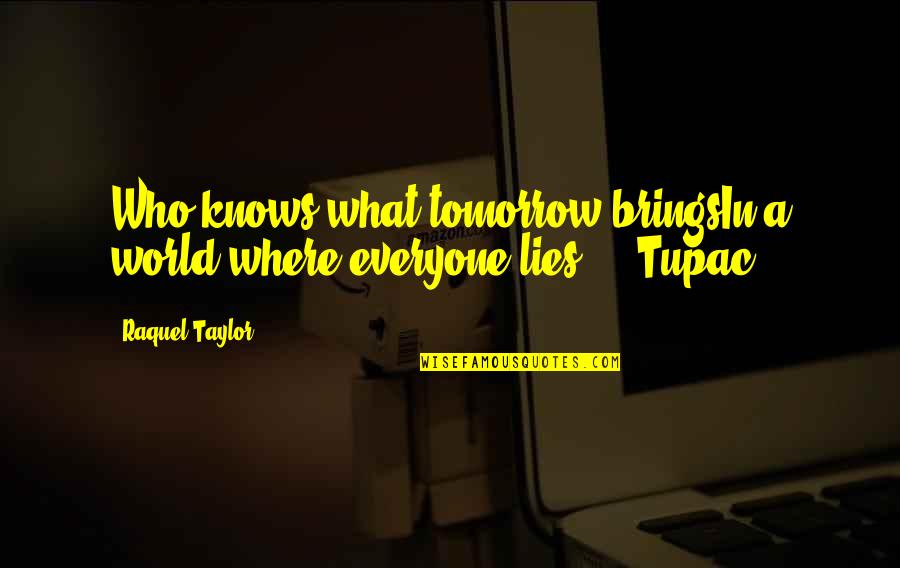 Who knows what tomorrow brings
In a world where
everyone lies
...
Tupac —
Raquel Taylor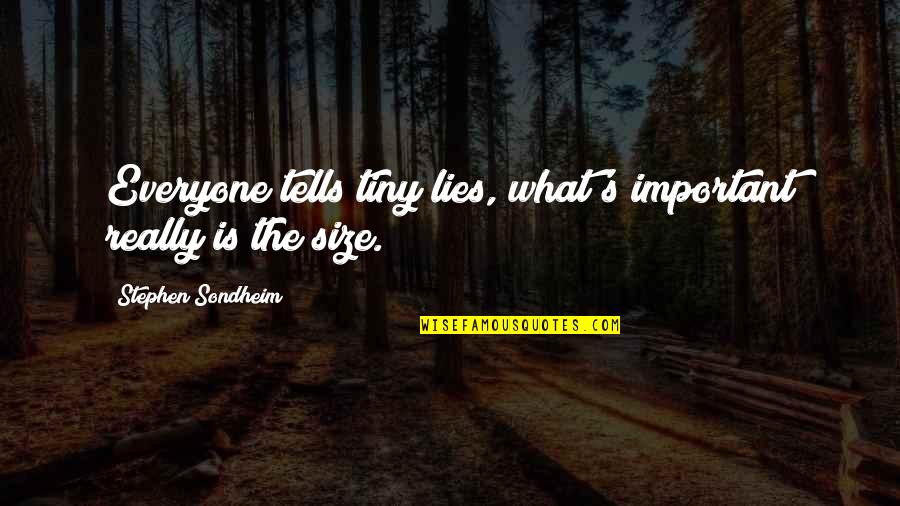 Everyone tells tiny lies, what's important really is the size. —
Stephen Sondheim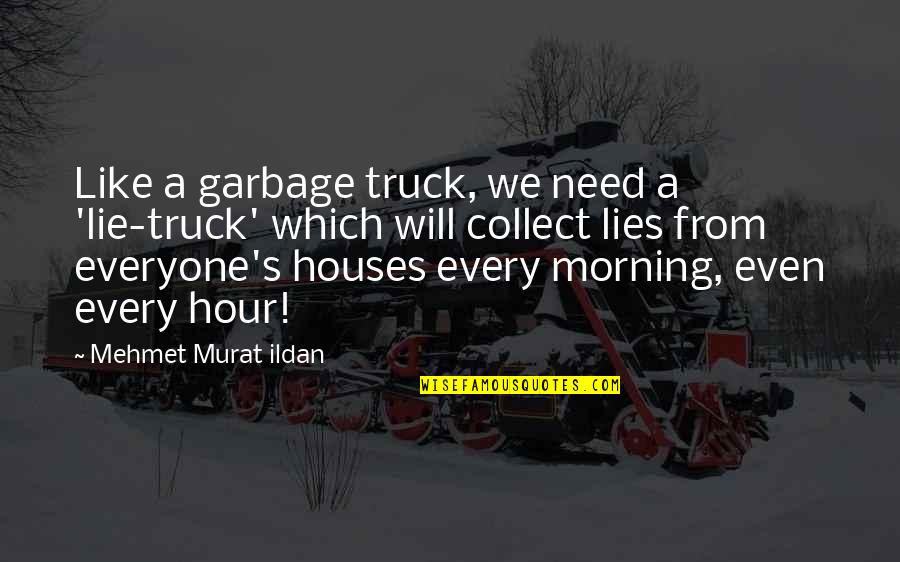 Like a garbage truck, we need a 'lie-truck' which will collect lies from everyone's houses every morning, even every hour! —
Mehmet Murat Ildan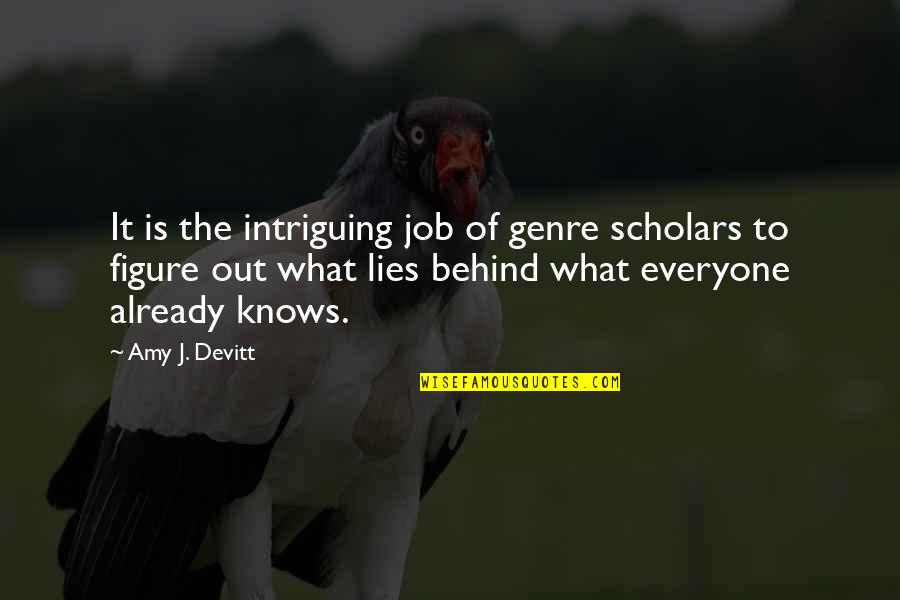 It is the intriguing job of genre scholars to figure out what lies behind what everyone already knows. —
Amy J. Devitt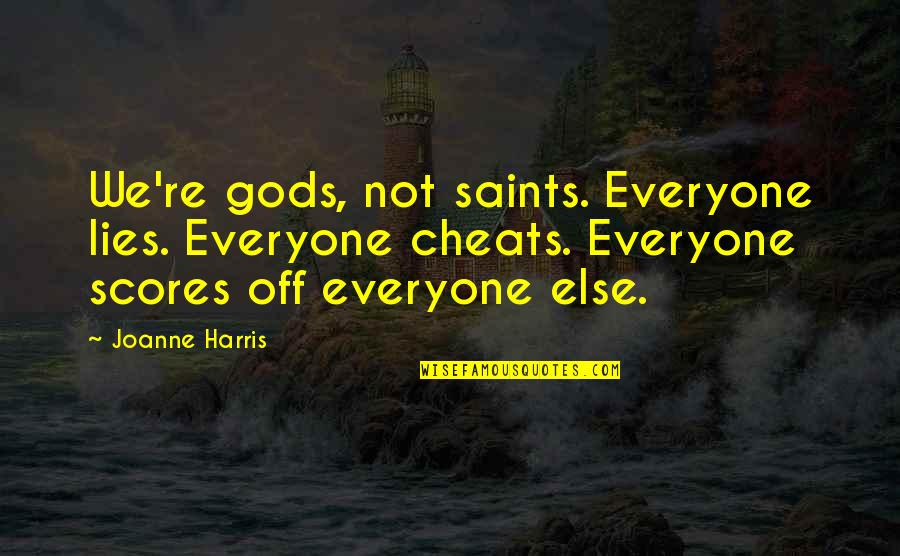 We're gods, not saints.
Everyone lies
. Everyone cheats. Everyone scores off everyone else. —
Joanne Harris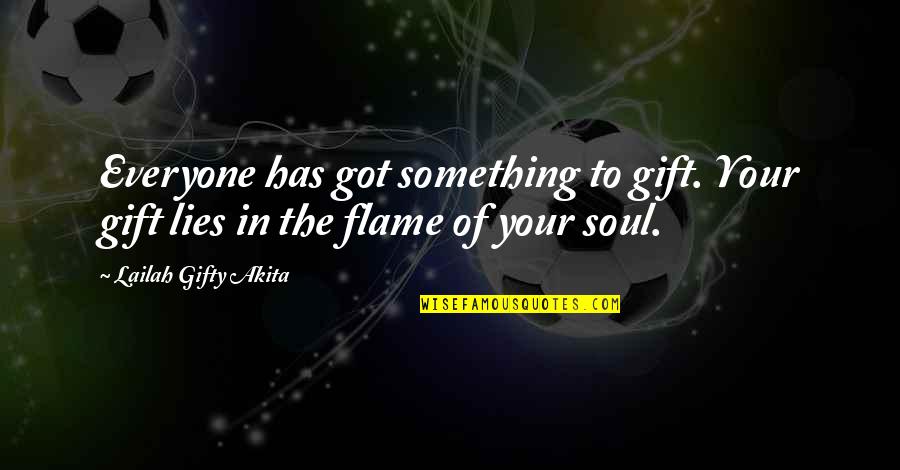 Everyone has got something to gift. Your gift lies in the flame of your soul. —
Lailah Gifty Akita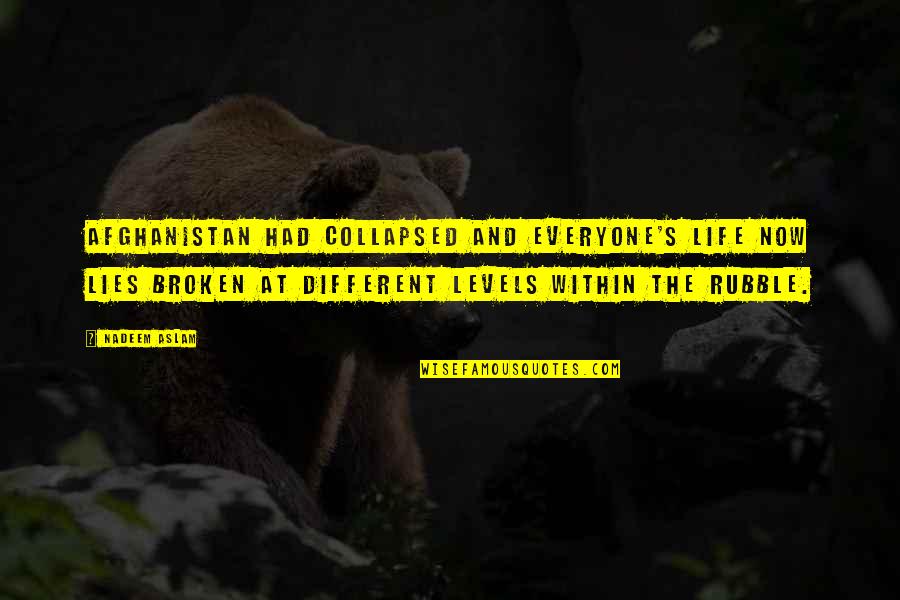 Afghanistan had collapsed and everyone's life now lies broken at different levels within the rubble. —
Nadeem Aslam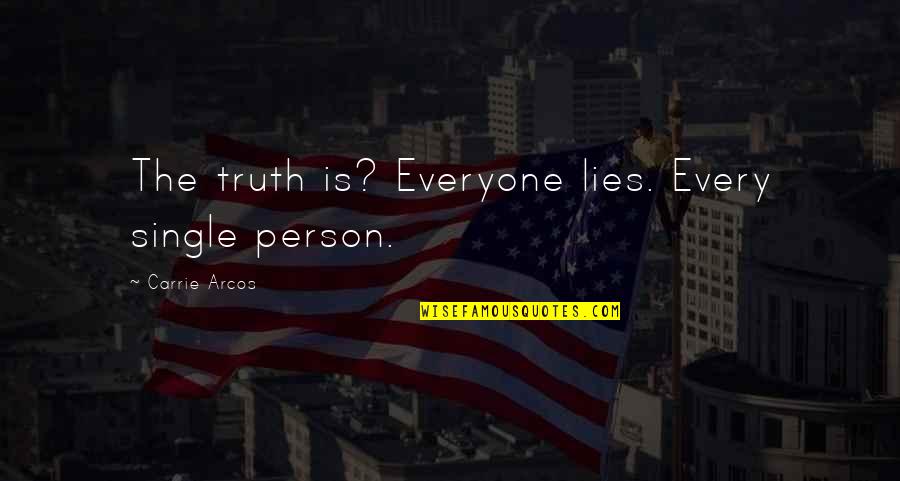 The truth is?
Everyone lies
. Every single person. —
Carrie Arcos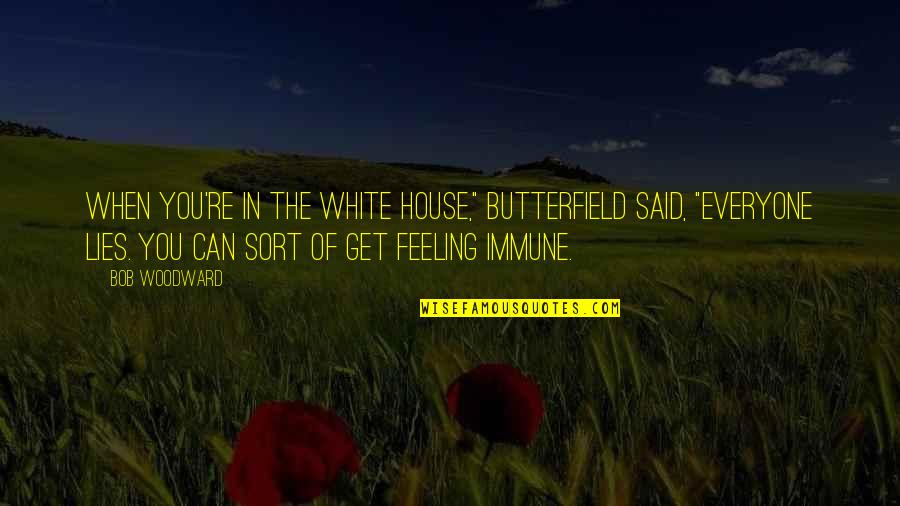 When you're in the White House," Butterfield said, "
everyone lies
. You can sort of get feeling immune. —
Bob Woodward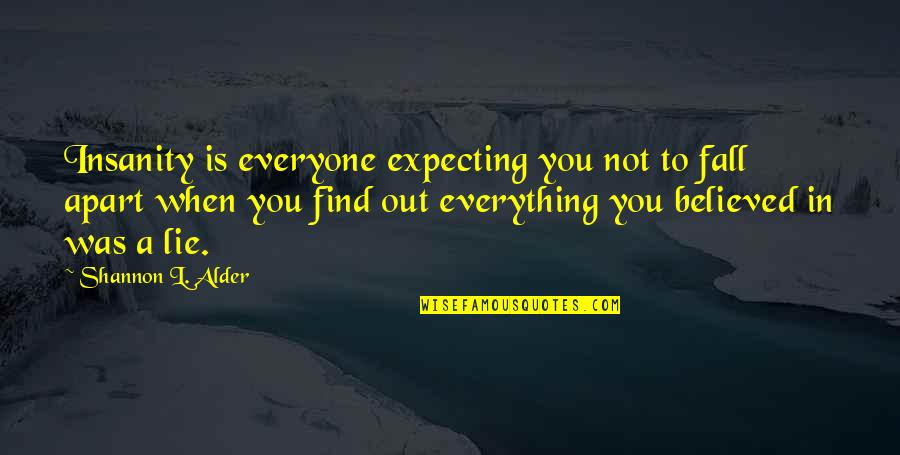 Insanity is everyone expecting you not to fall apart when you find out everything you believed in was a lie. —
Shannon L. Alder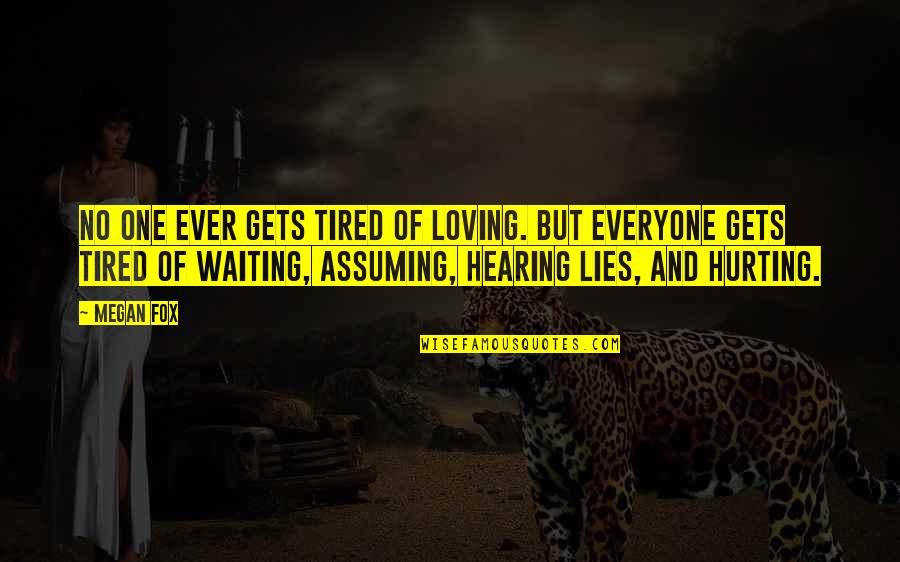 No one ever gets tired of loving. But everyone gets tired of waiting, assuming, hearing lies, and hurting. —
Megan Fox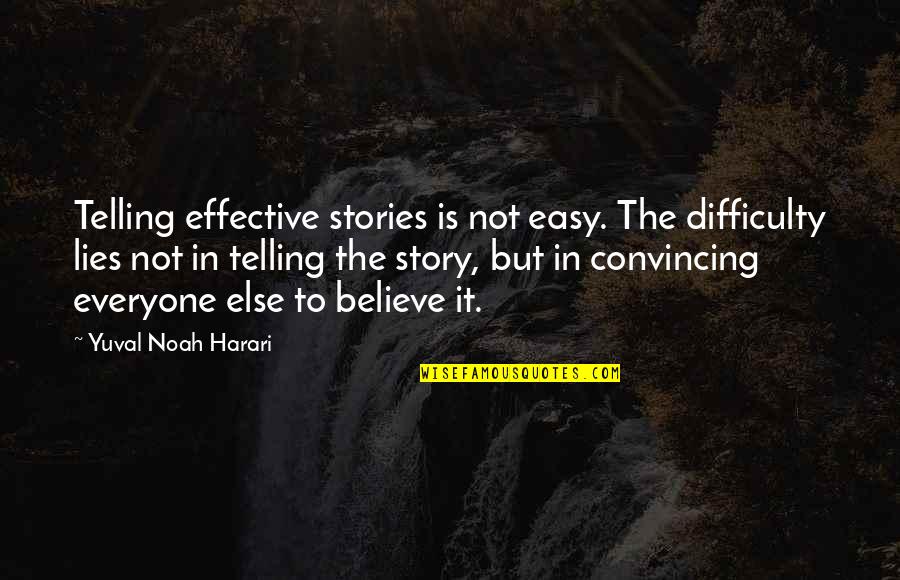 Telling effective stories is not easy. The difficulty lies not in telling the story, but in convincing everyone else to believe it. —
Yuval Noah Harari