Even If You Ignore Me Quotes
Collection of top 30 famous quotes about Even If You Ignore Me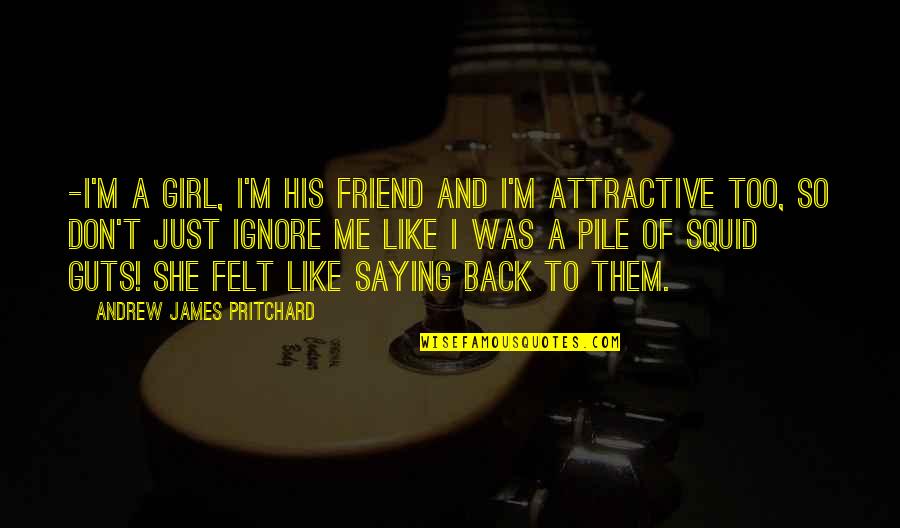 -I'm a girl, I'm his friend and I'm attractive too, so don't just ignore me like I was a pile of squid guts! She felt like saying back to them.
—
Andrew James Pritchard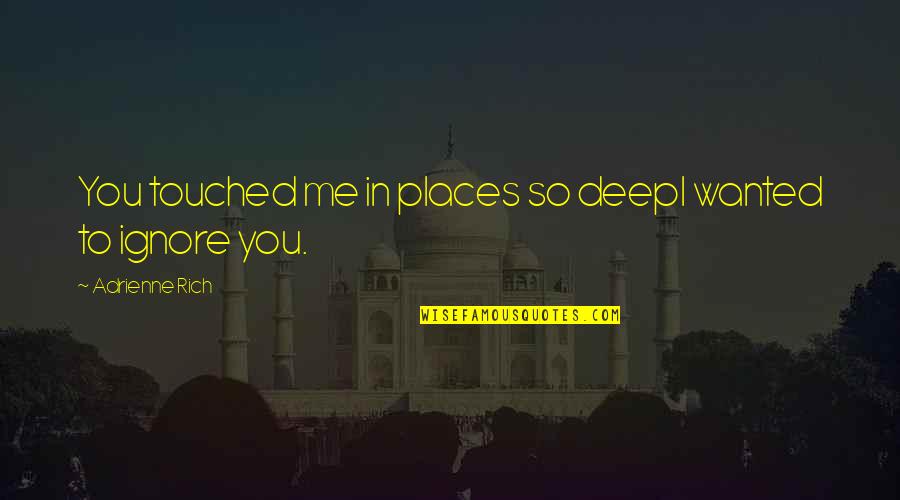 You touched me in places so deep
I wanted to ignore you.
—
Adrienne Rich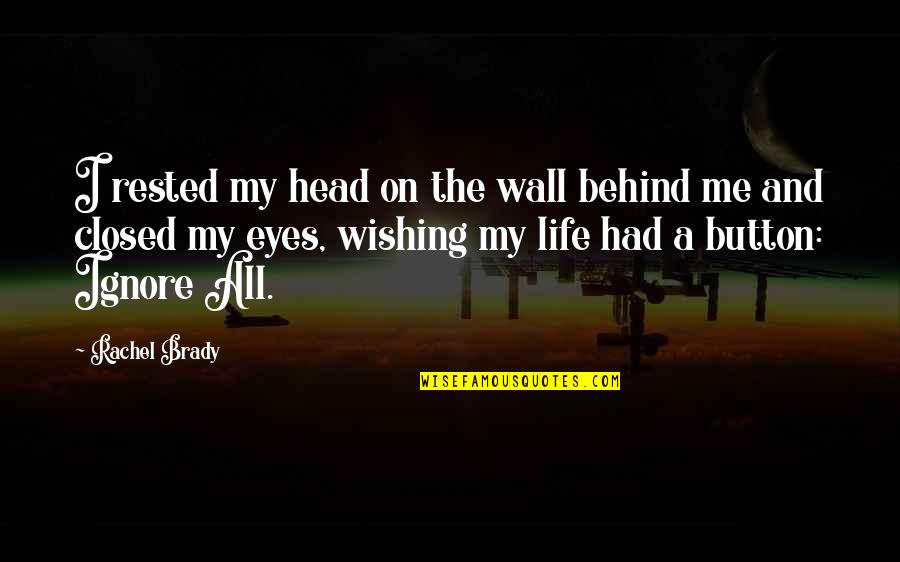 I rested my head on the wall behind me and closed my eyes, wishing my life had a button: Ignore All.
—
Rachel Brady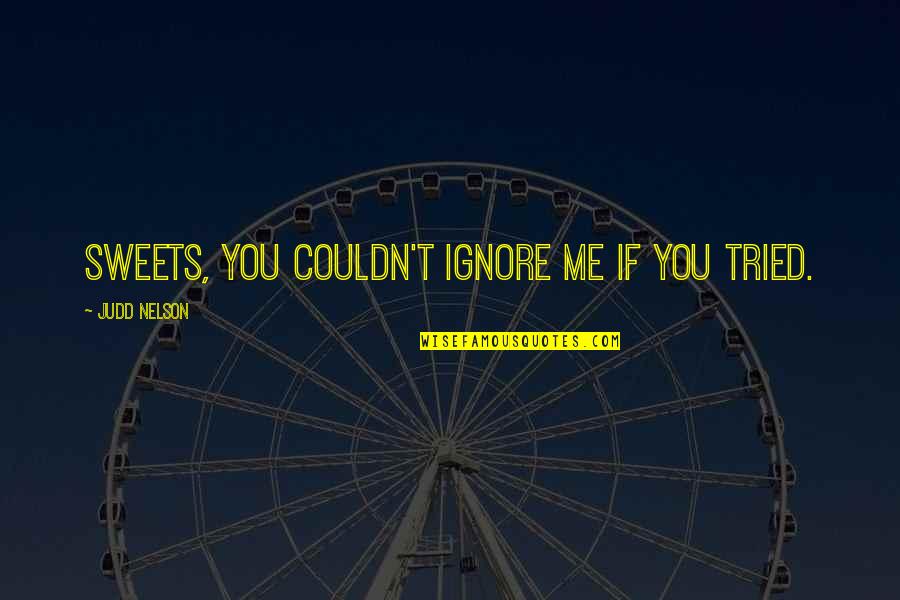 Sweets, you couldn't ignore me if you tried.
—
Judd Nelson
They keep telling me don't save you. If I ignore all that advice and something isn't right then who will I complain to?
—
Drake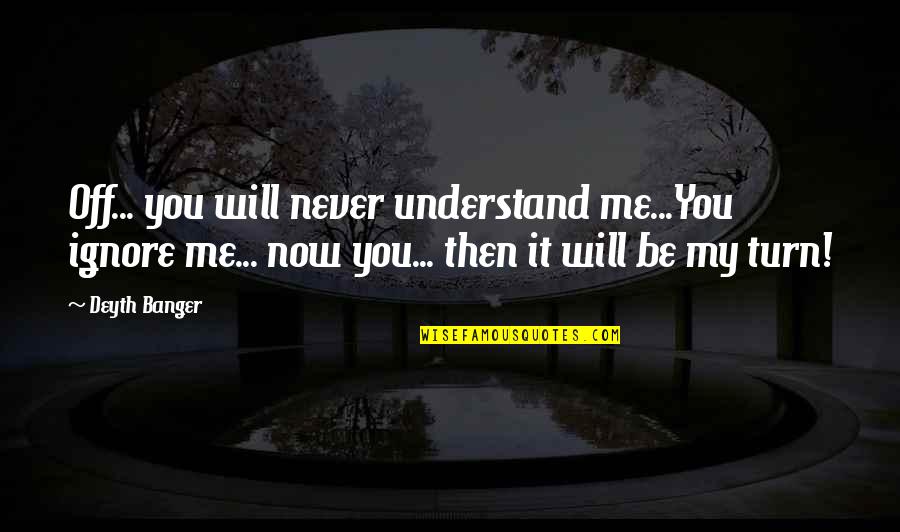 Off... you will never understand me...You ignore me... now you... then it will be my turn!
—
Deyth Banger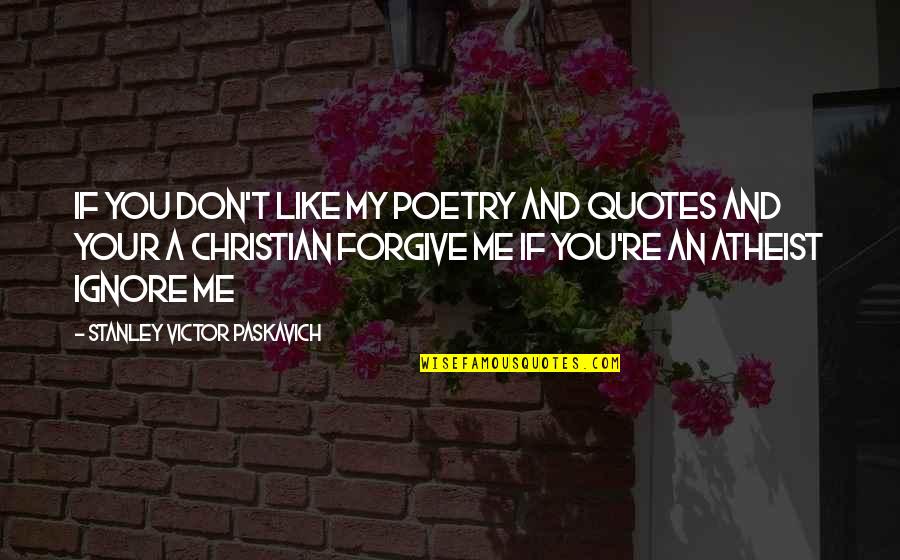 If you don't like my poetry and quotes and your a Christian forgive me if you're an Atheist ignore me
—
Stanley Victor Paskavich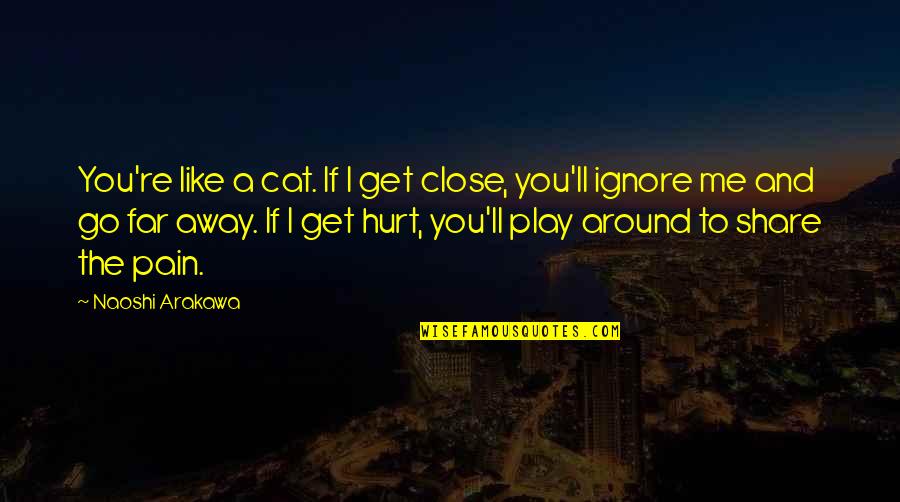 You're like a cat. If I get close, you'll ignore me and go far away. If I get hurt, you'll play around to share the pain.
—
Naoshi Arakawa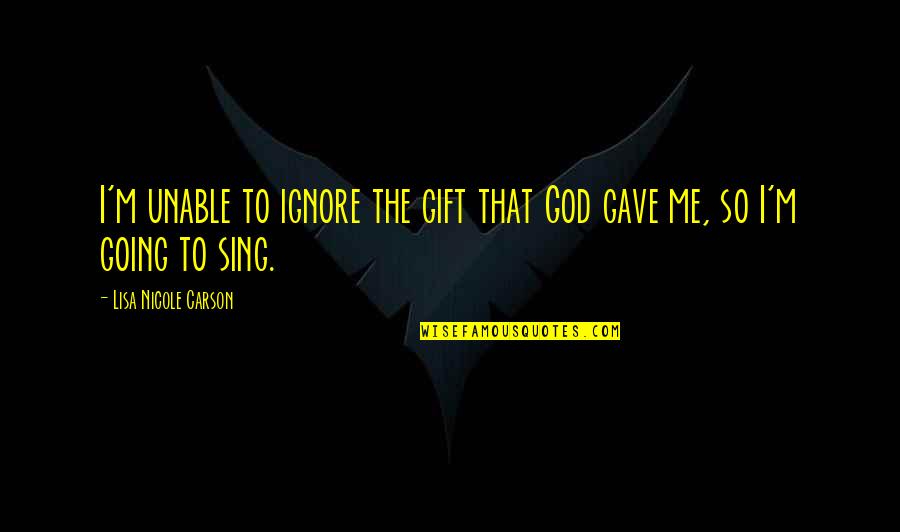 I'm unable to ignore the gift that God gave me, so I'm going to sing.
—
Lisa Nicole Carson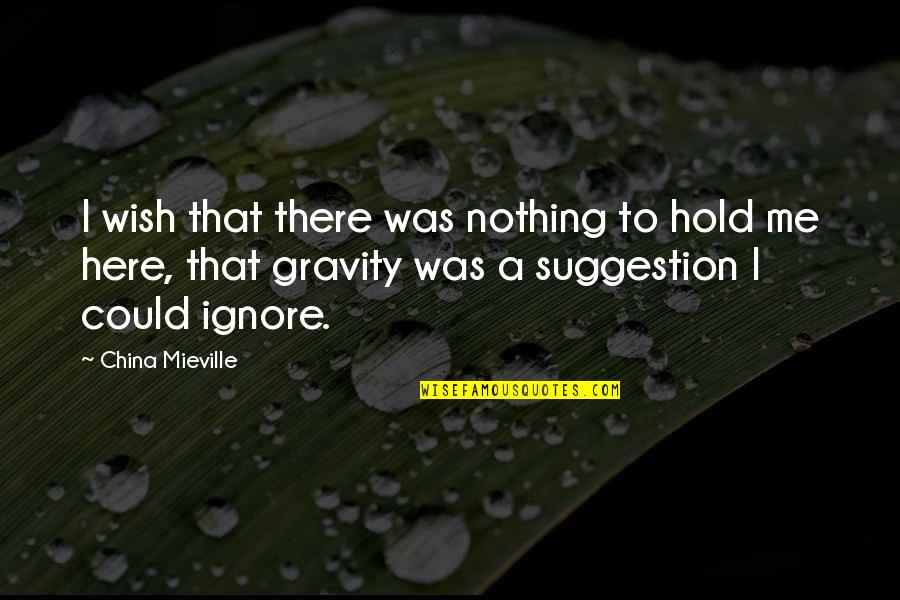 I wish that there was nothing to hold me here, that gravity was a suggestion I could ignore.
—
China Mieville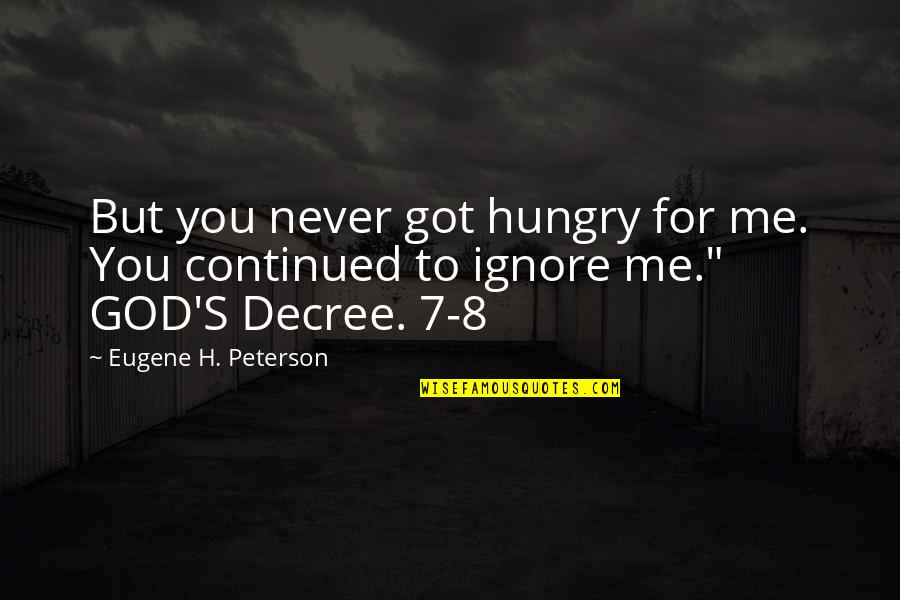 But you never got hungry for me. You continued to ignore me." GOD'S Decree. 7-8
—
Eugene H. Peterson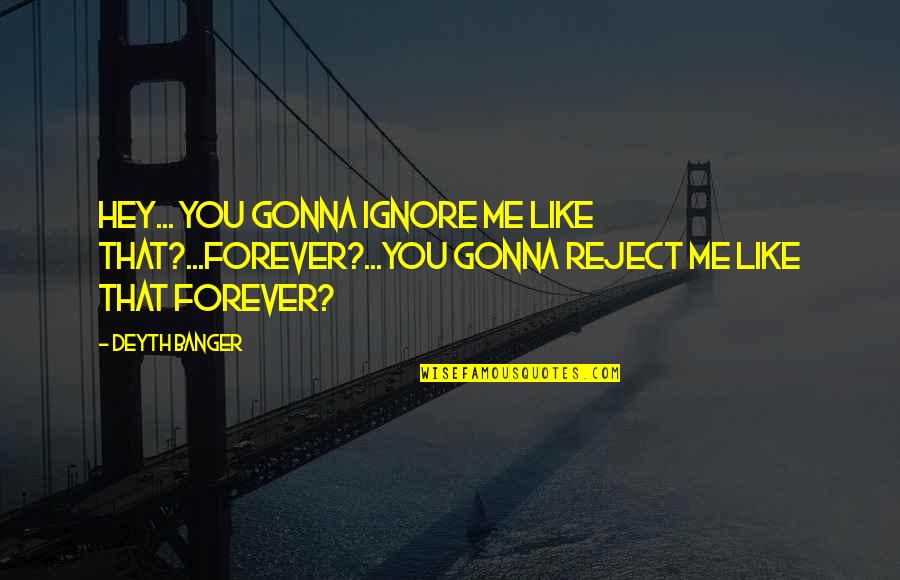 Hey... you gonna ignore me like that?
...

Forever?
...

You gonna reject me like that forever?
—
Deyth Banger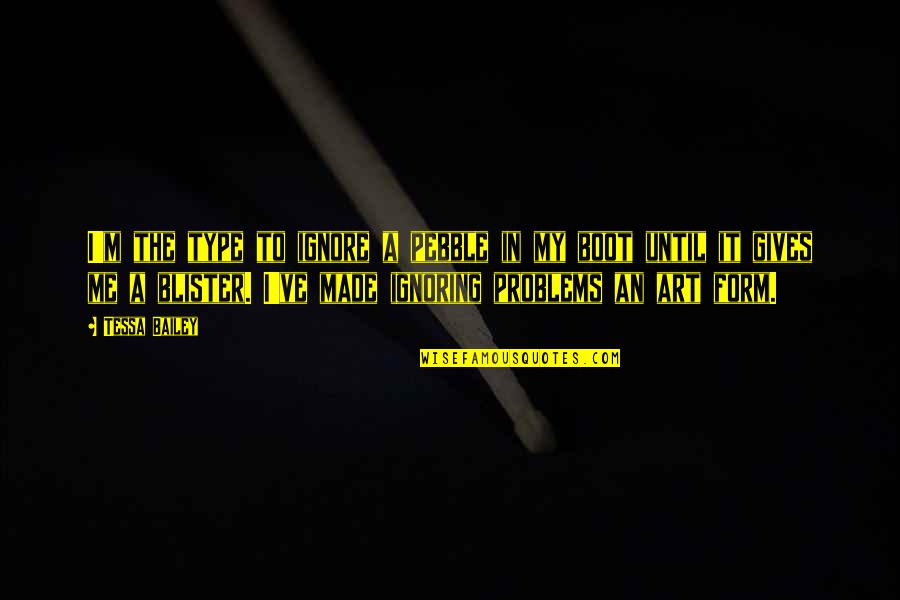 I'm the type to ignore a pebble in my boot until it gives me a blister. I've made ignoring problems an art form. —
Tessa Bailey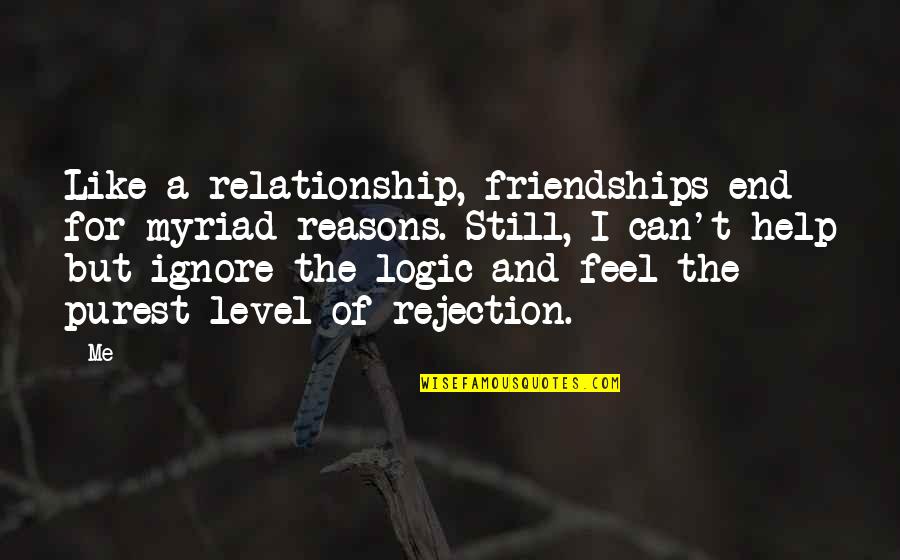 Like a relationship, friendships end for myriad reasons. Still, I can't help but ignore the logic and feel the purest level of rejection. —
Me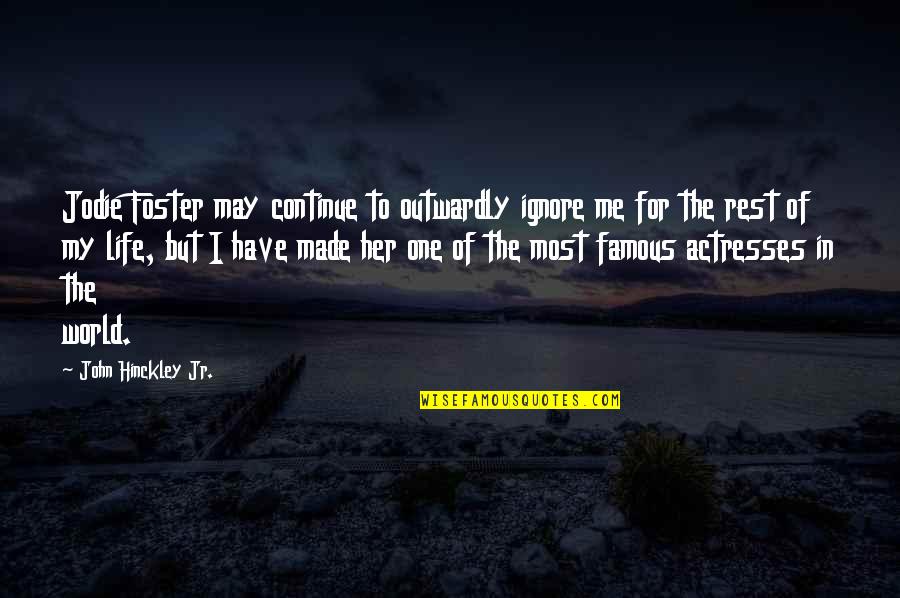 Jodie Foster may continue to outwardly ignore me for the rest of my life, but I have made her one of the most famous actresses in the world. —
John Hinckley Jr.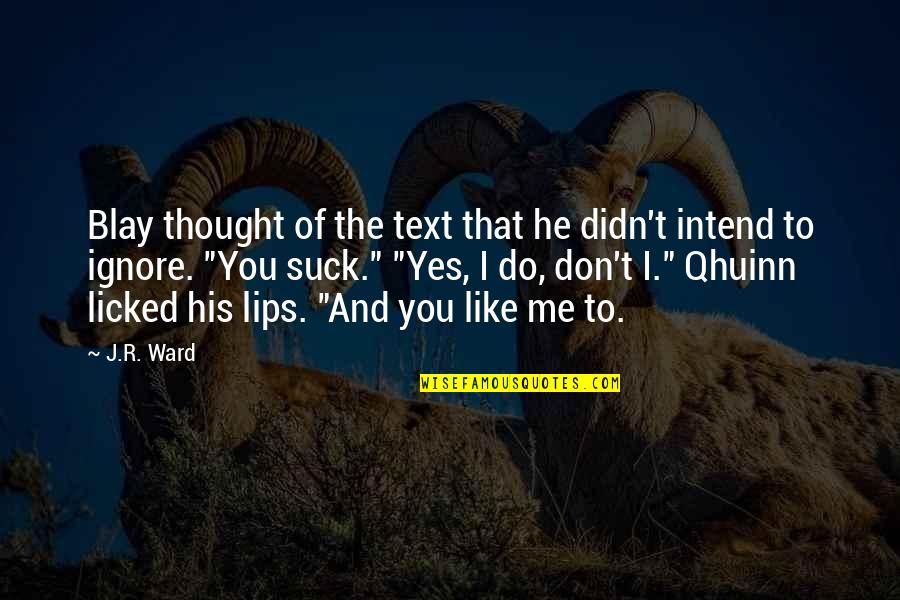 Blay thought of the text that he didn't intend to ignore. "You suck." "Yes, I do, don't I." Qhuinn licked his lips. "And you like me to. —
J.R. Ward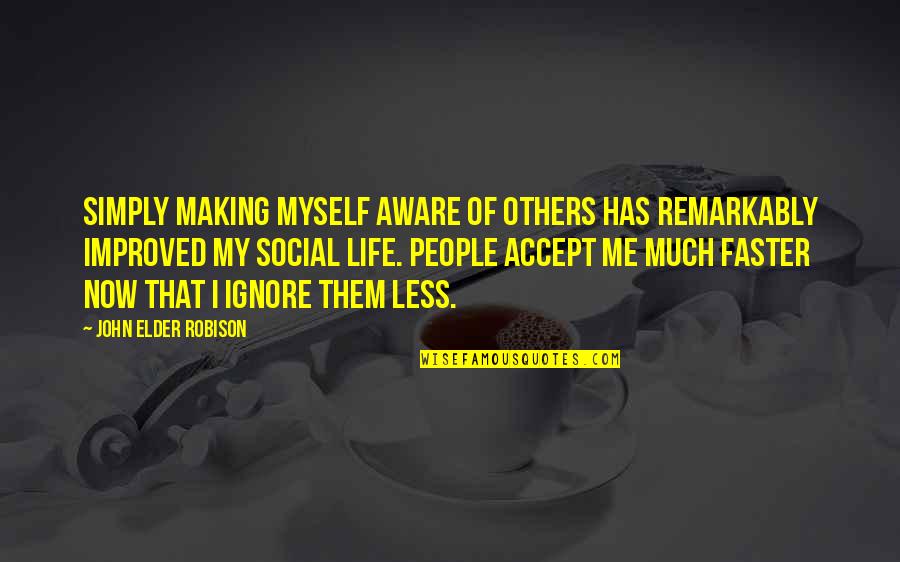 Simply making myself aware of others has remarkably improved my social life. People accept me much faster now that I ignore them less. —
John Elder Robison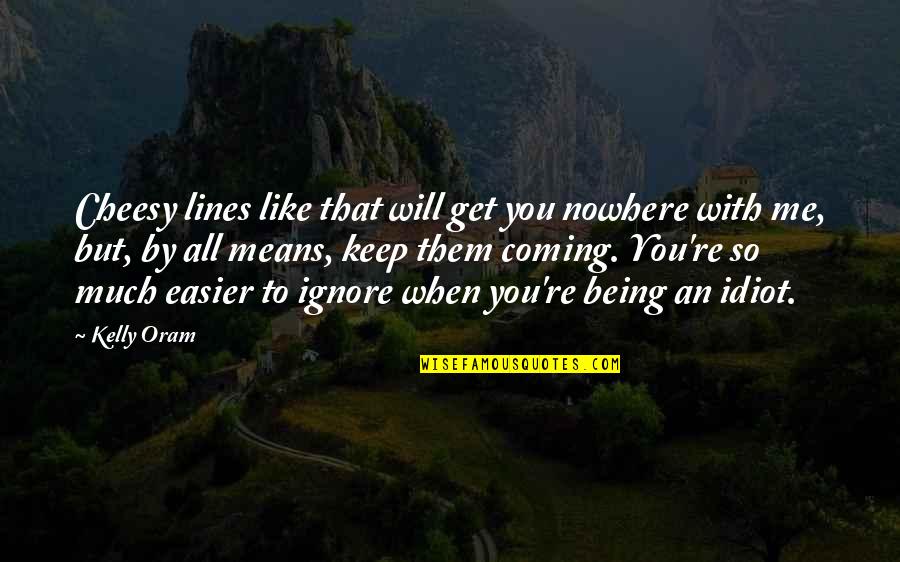 Cheesy lines like that will get you nowhere with me, but, by all means, keep them coming. You're so much easier to ignore when you're being an idiot. —
Kelly Oram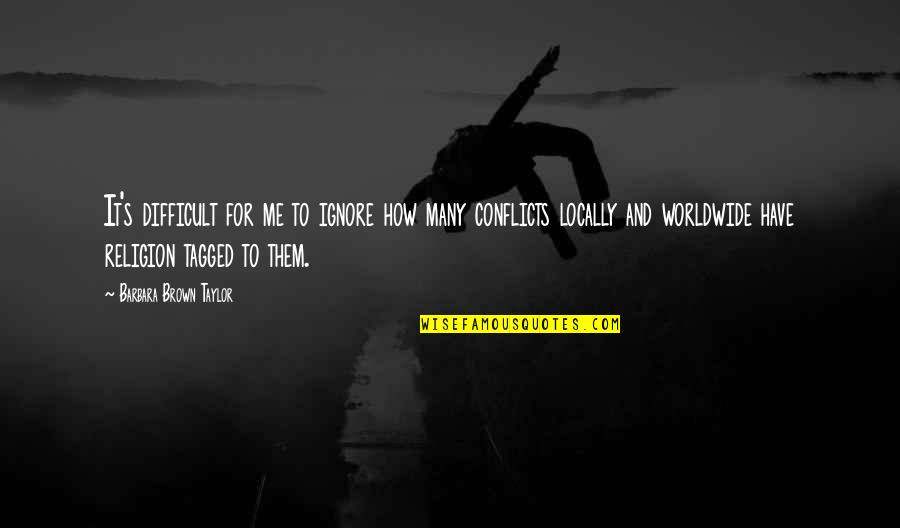 It's difficult for me to ignore how many conflicts locally and worldwide have religion tagged to them. —
Barbara Brown Taylor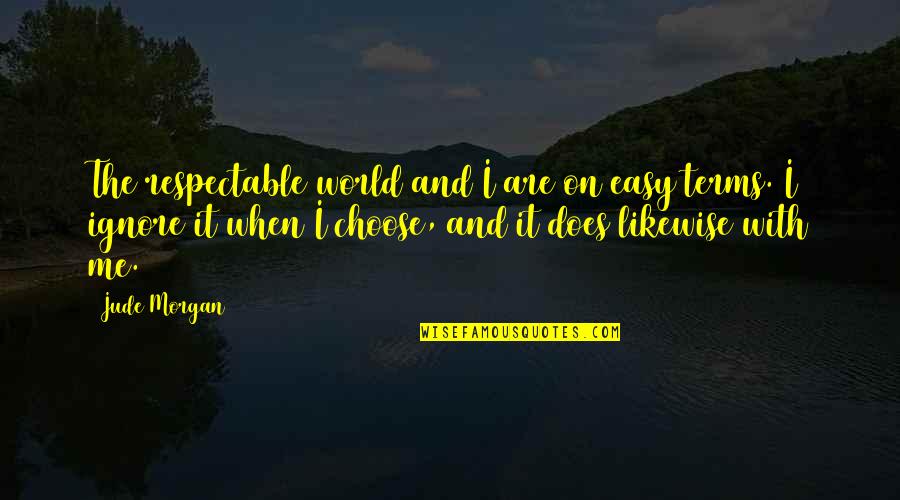 The respectable world and I are on easy terms. I ignore it when I choose, and it does likewise with me. —
Jude Morgan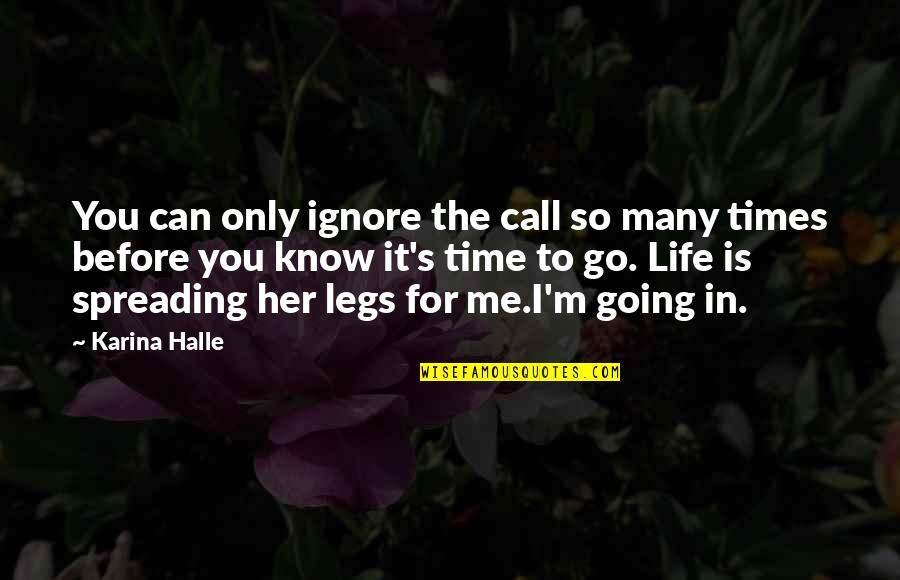 You can only ignore the call so many times before you know it's time to go.
Life is spreading her legs for me.
I'm going in. —
Karina Halle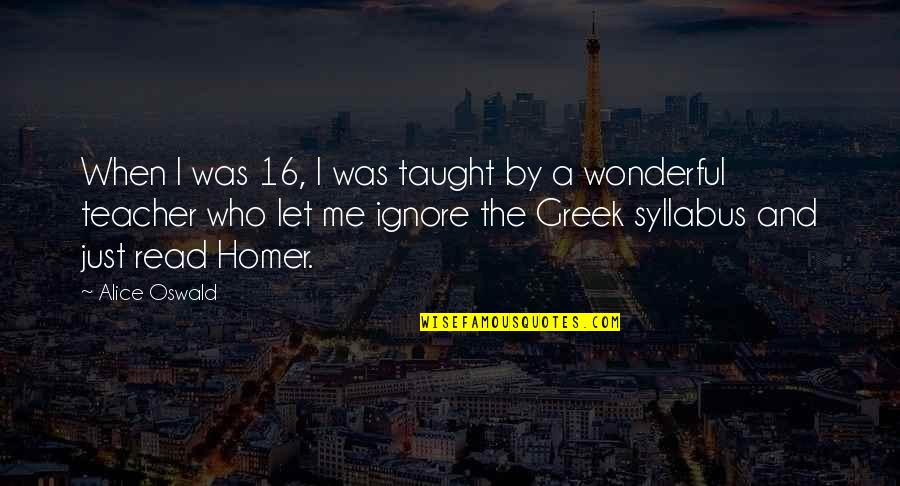 When I was 16, I was taught by a wonderful teacher who let me ignore the Greek syllabus and just read Homer. —
Alice Oswald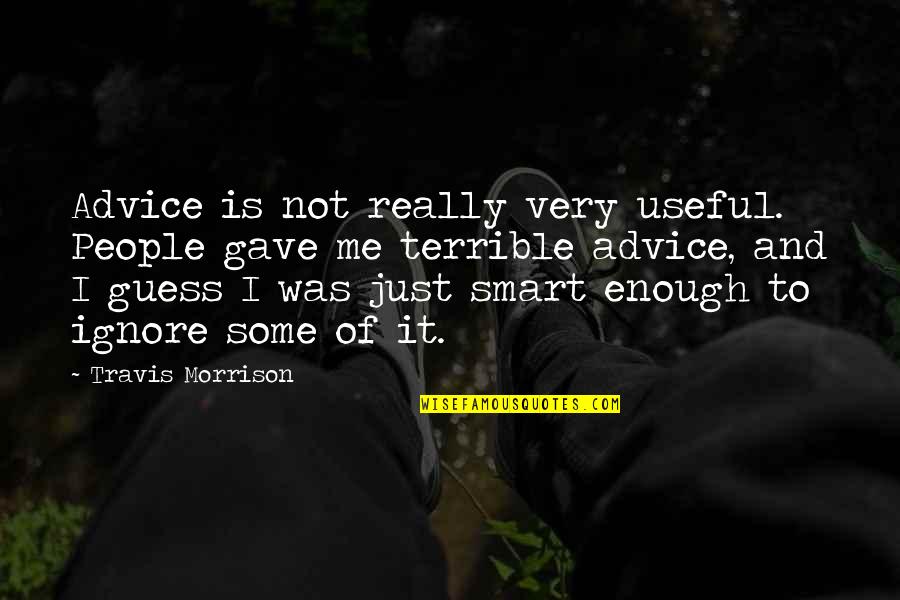 Advice is not really very useful. People gave me terrible advice, and I guess I was just smart enough to ignore some of it. —
Travis Morrison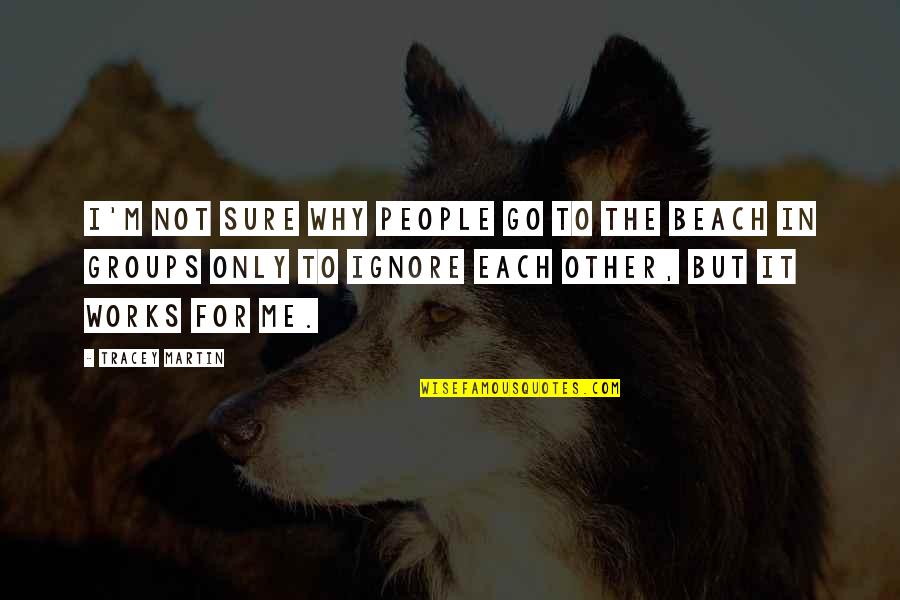 I'm not sure why people go to the beach in groups only to ignore each other, but it works for me. —
Tracey Martin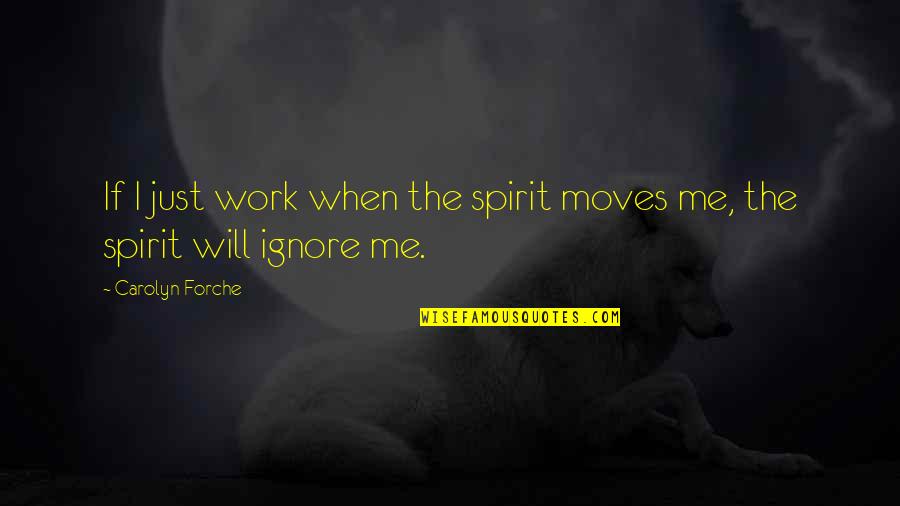 If I just work when the spirit moves me, the spirit will ignore me. —
Carolyn Forche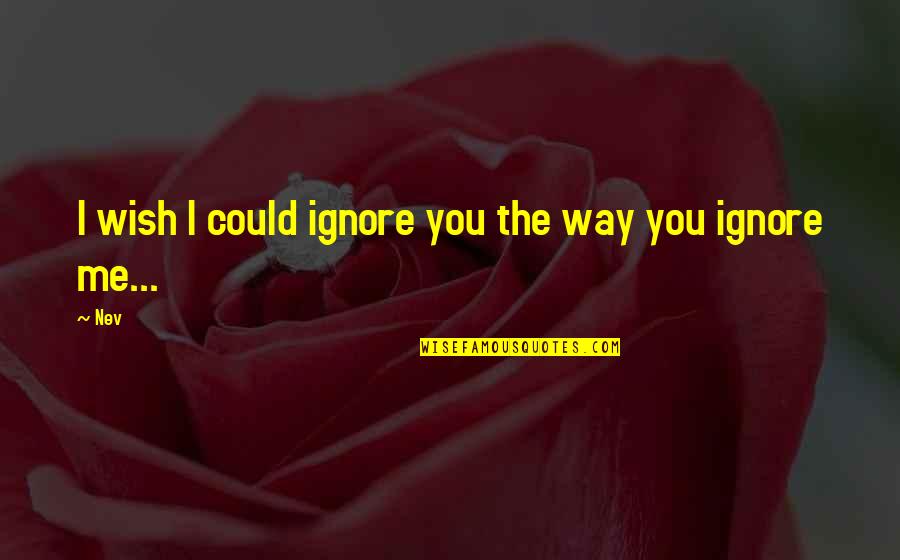 I wish I could ignore you the way you ignore me... —
Nev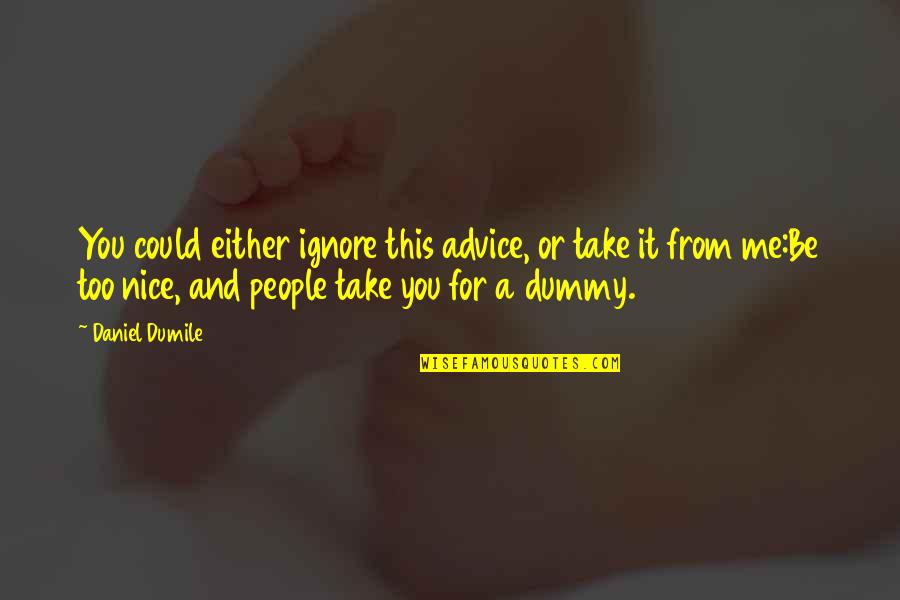 You could either ignore this advice, or take it from me:
Be too nice, and people take you for a dummy. —
Daniel Dumile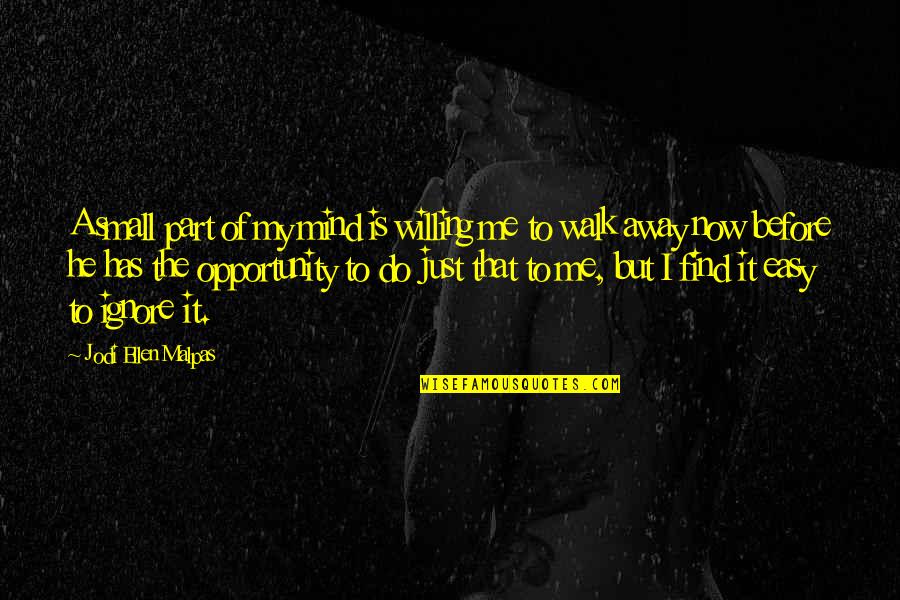 A small part of my mind is willing me to walk away now before he has the opportunity to do just that to me, but I find it easy to ignore it. —
Jodi Ellen Malpas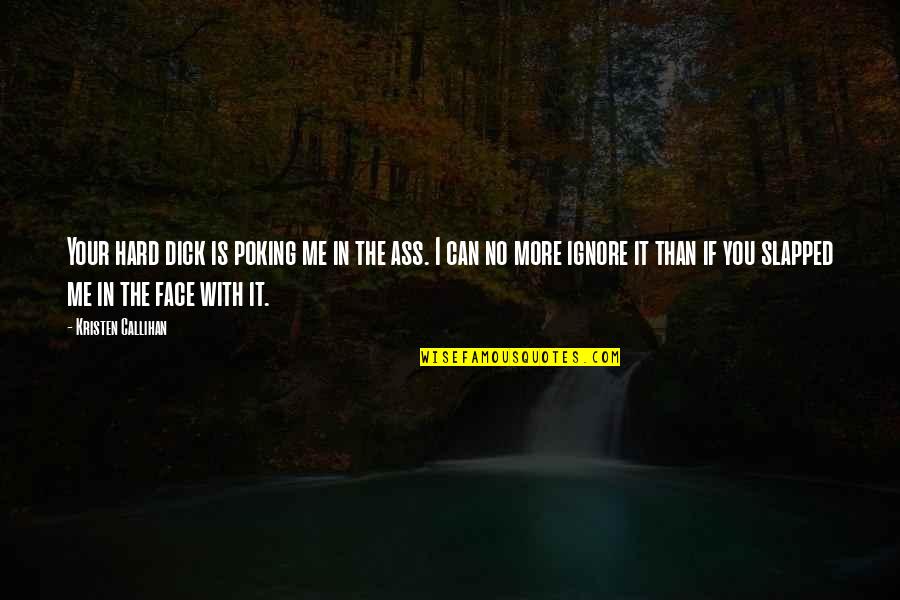 Your hard dick is poking me in the ass. I can no more ignore it than if you slapped me in the face with it. —
Kristen Callihan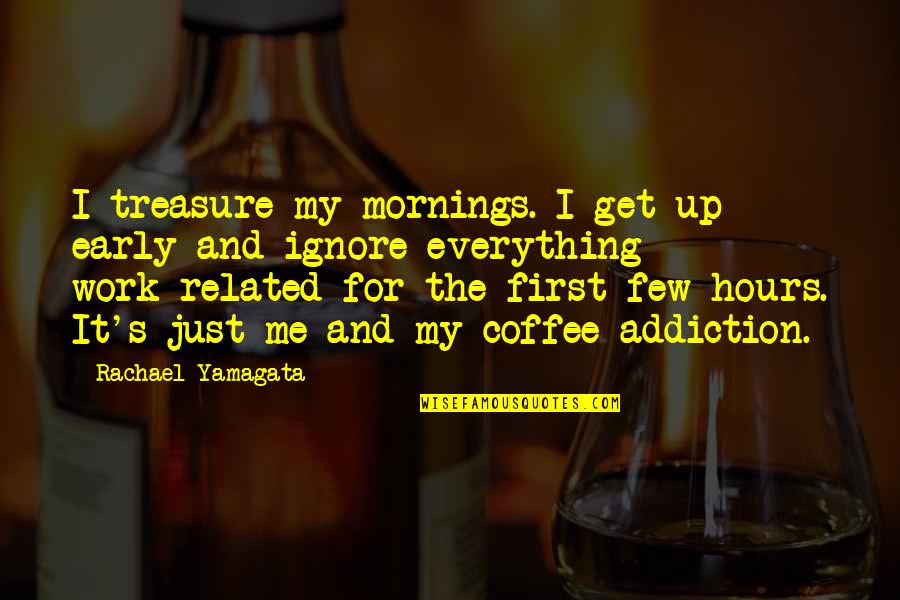 I treasure my mornings. I get up early and ignore everything work-related for the first few hours. It's just me and my coffee addiction. —
Rachael Yamagata