Esiason Quotes
Collection of top 14 famous quotes about Esiason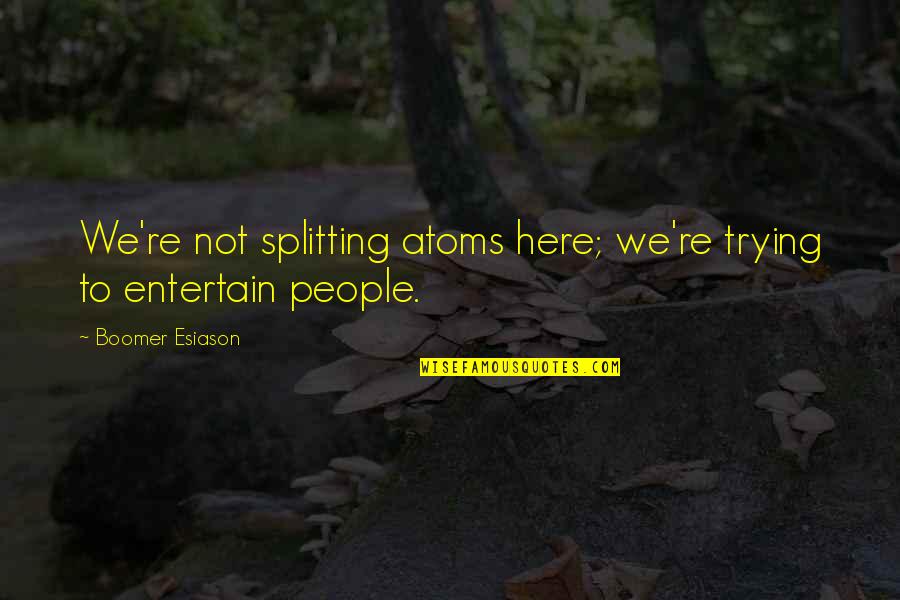 We're not splitting atoms here; we're trying to entertain people.
—
Boomer Esiason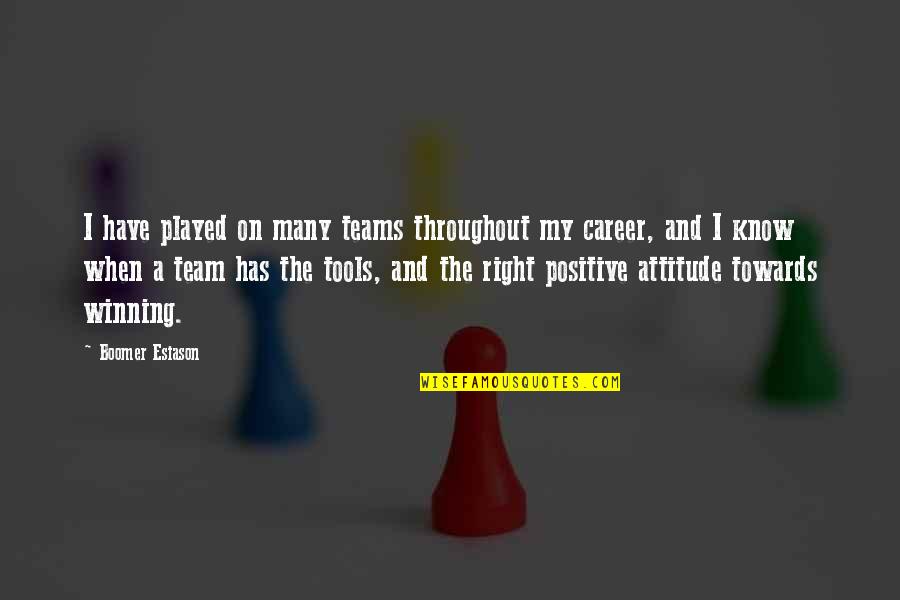 I have played on many teams throughout my career, and I know when a team has the tools, and the right positive attitude towards winning.
—
Boomer Esiason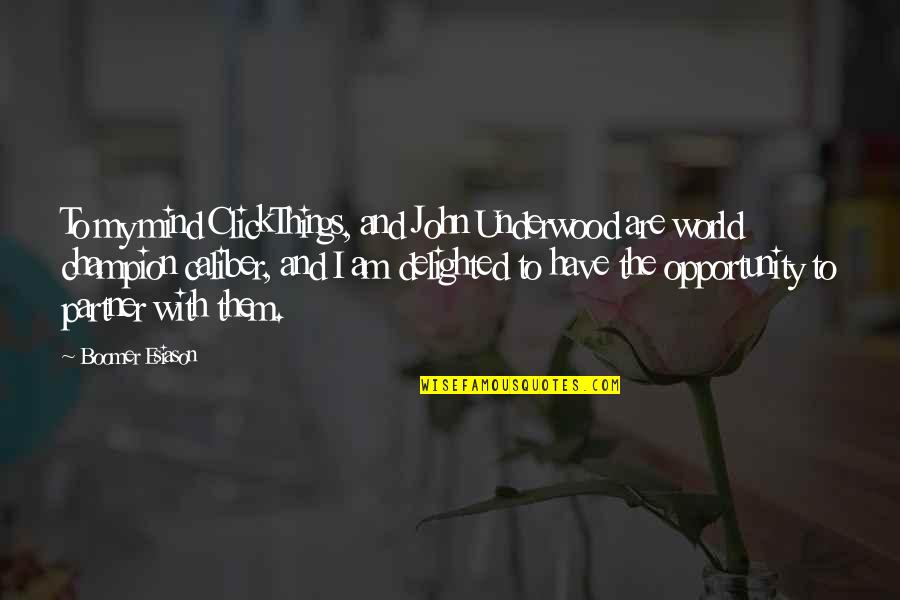 To my mind ClickThings, and John Underwood are world champion caliber, and I am delighted to have the opportunity to partner with them.
—
Boomer Esiason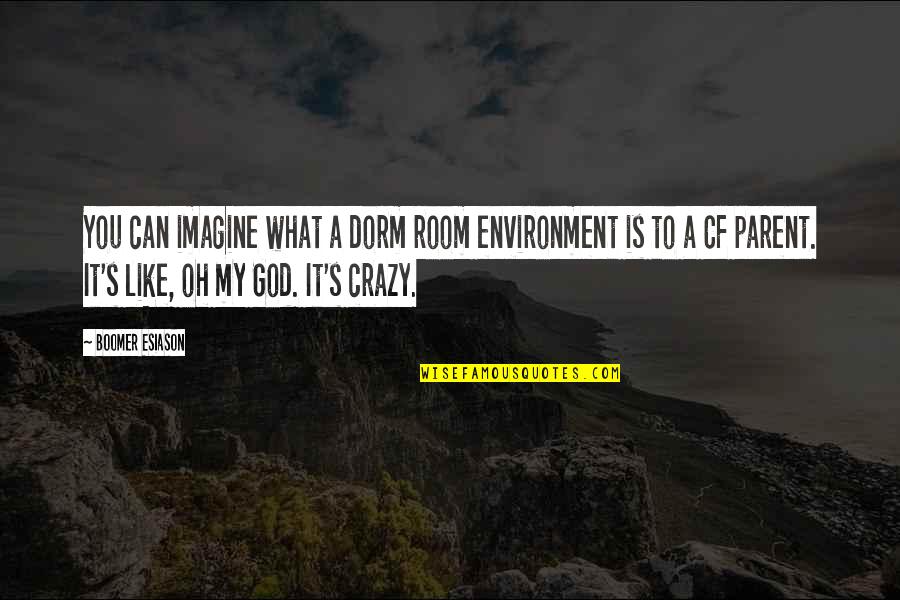 You can imagine what a dorm room environment is to a CF parent. It's like, oh my God. It's crazy.
—
Boomer Esiason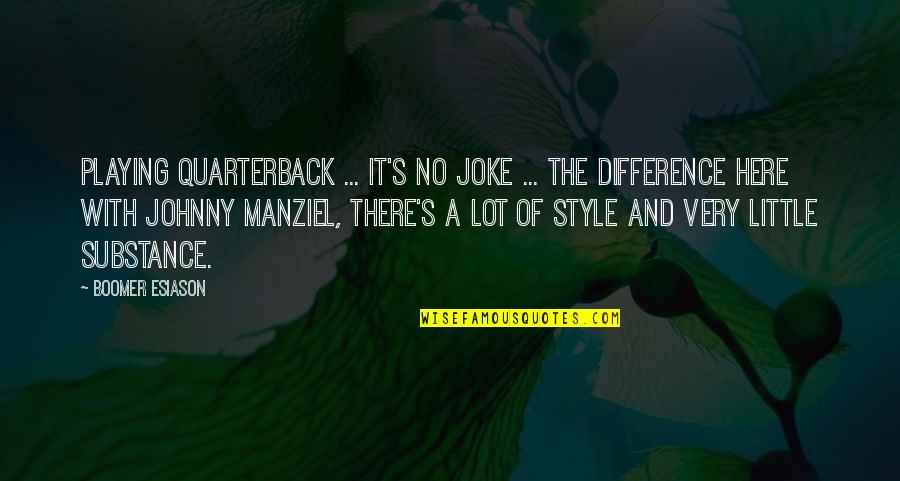 Playing quarterback ... it's no joke ... The difference here with Johnny Manziel, there's a lot of style and very little substance.
—
Boomer Esiason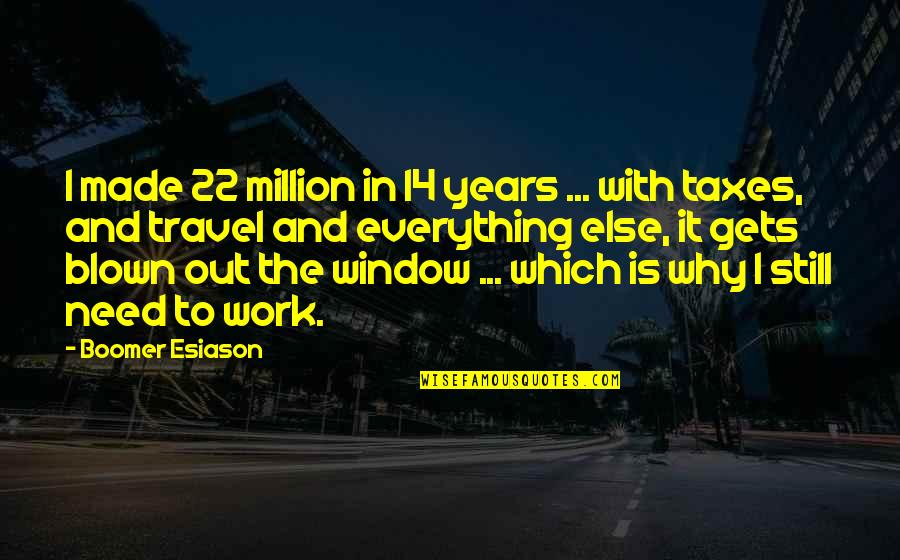 I made 22 million in 14 years ... with taxes, and travel and everything else, it gets blown out the window ... which is why I still need to work. —
Boomer Esiason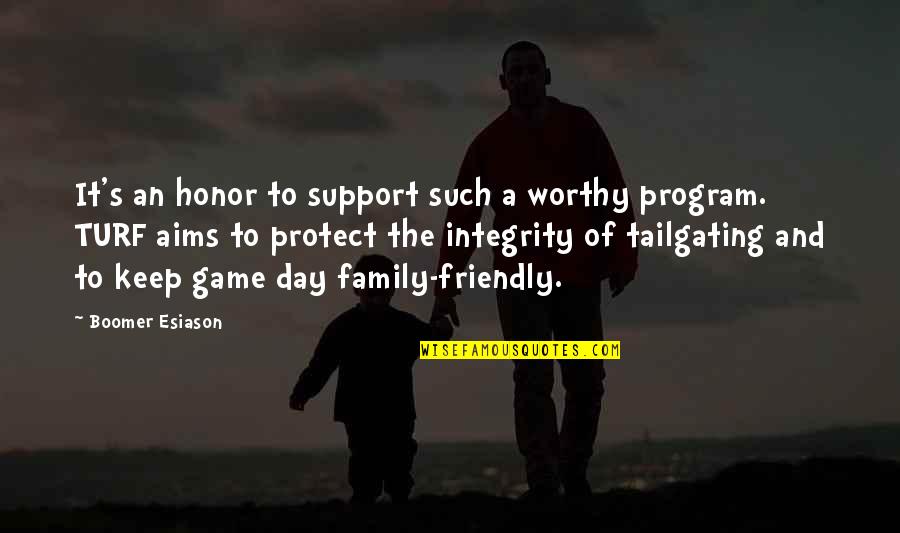 It's an honor to support such a worthy program. TURF aims to protect the integrity of tailgating and to keep game day family-friendly. —
Boomer Esiason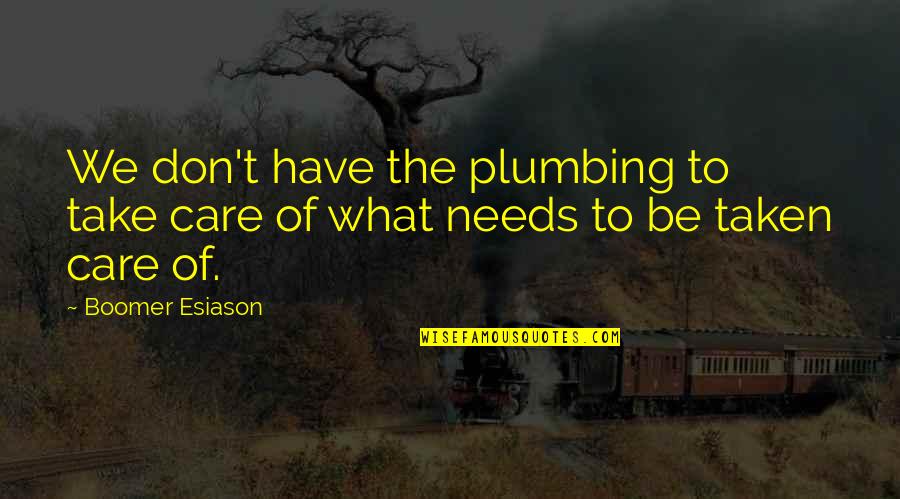 We don't have the plumbing to take care of what needs to be taken care of. —
Boomer Esiason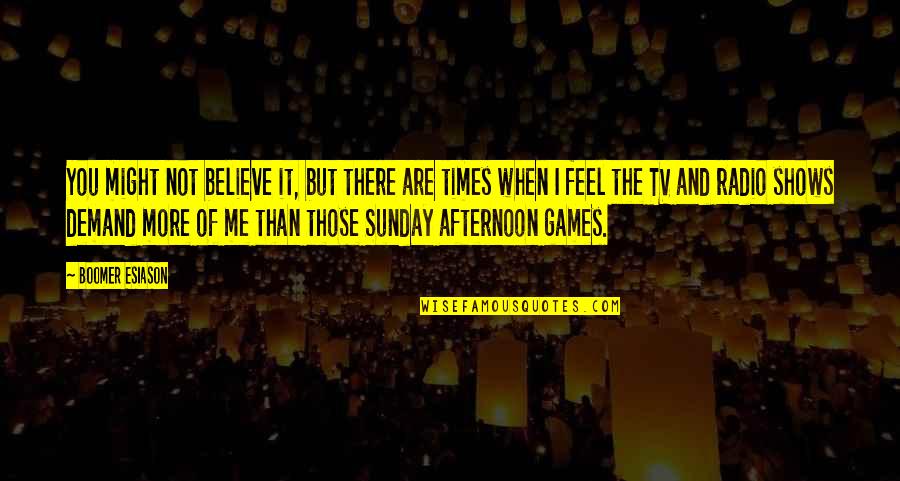 You might not believe it, but there are times when I feel the TV and radio shows demand more of me than those Sunday afternoon games. —
Boomer Esiason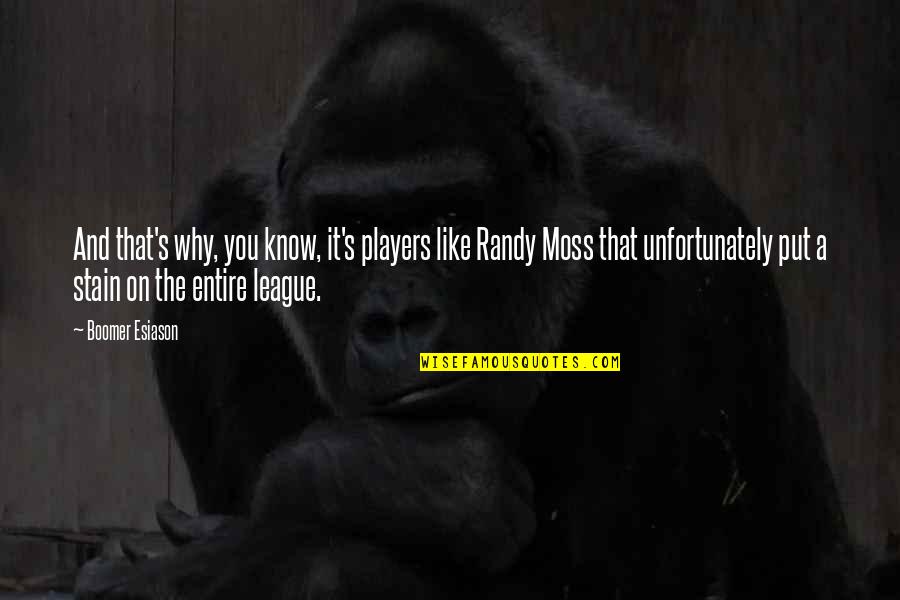 And that's why, you know, it's players like Randy Moss that unfortunately put a stain on the entire league. —
Boomer Esiason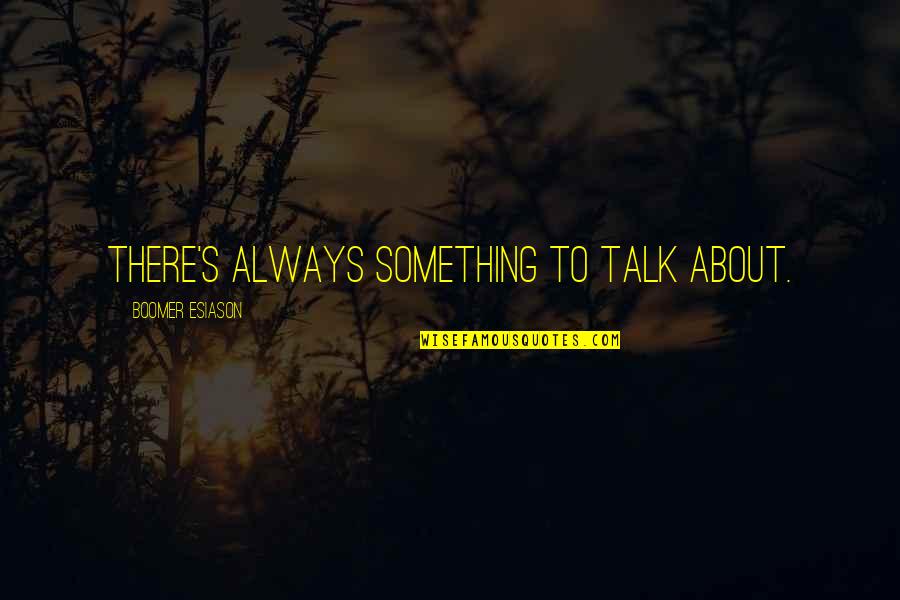 There's always something to talk about. —
Boomer Esiason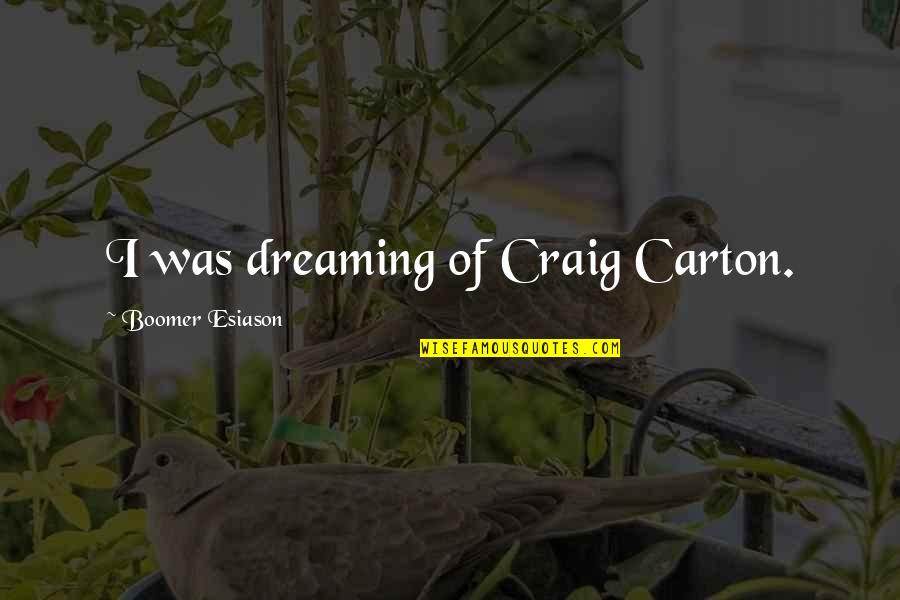 I was dreaming of Craig Carton. —
Boomer Esiason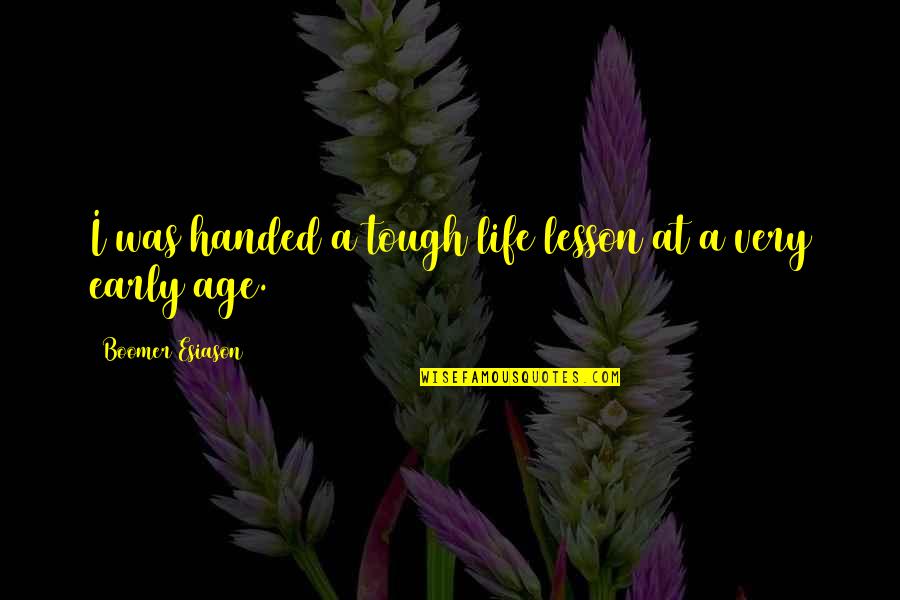 I was handed a tough life lesson at a very early age. —
Boomer Esiason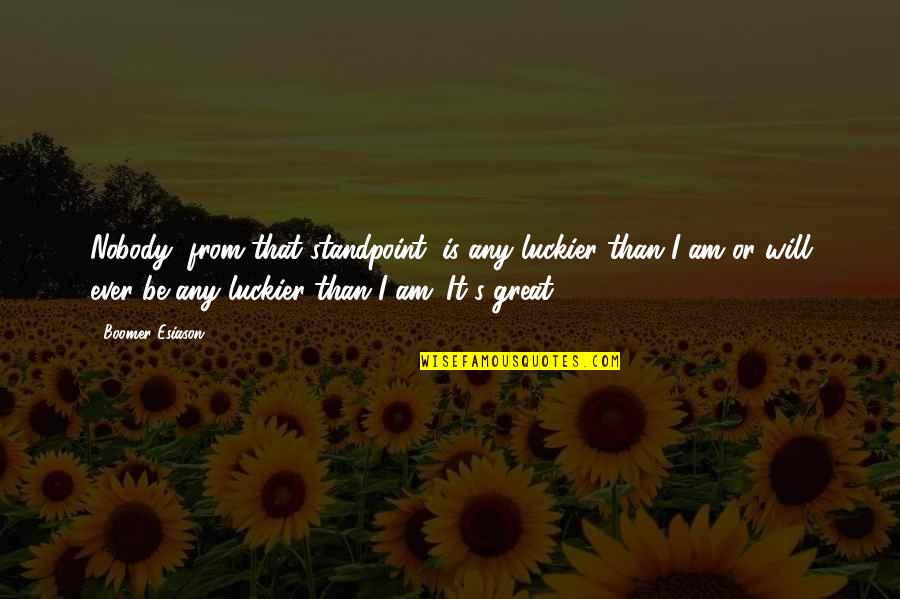 Nobody, from that standpoint, is any luckier than I am or will ever be any luckier than I am. It's great. —
Boomer Esiason