Enjoy My Time Quotes
Collection of top 45 famous quotes about Enjoy My Time
Enjoy My Time Quotes & Sayings
Happy to read and share the best inspirational Enjoy My Time quotes, sayings and quotations on Wise Famous Quotes.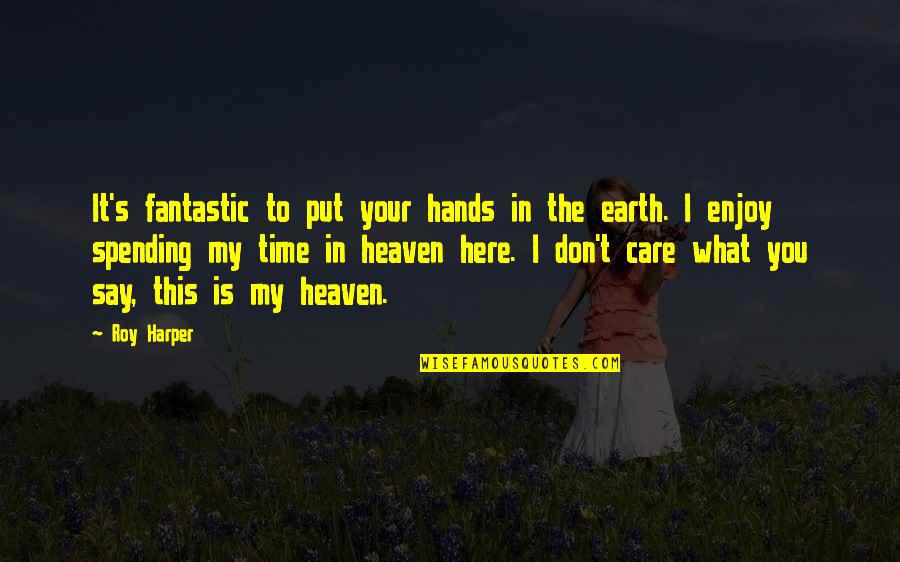 It's fantastic to put your hands in the earth. I enjoy spending my time in heaven here. I don't care what you say, this is my heaven.
—
Roy Harper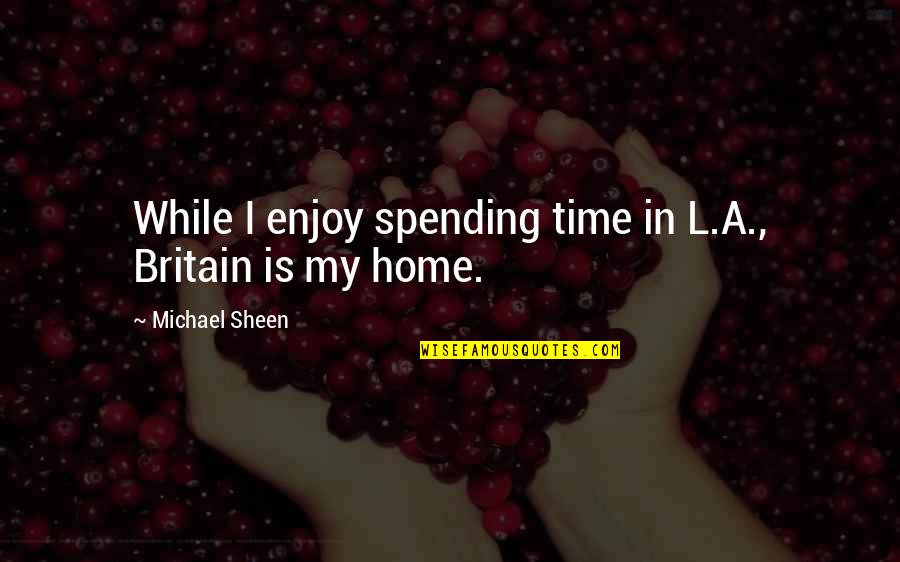 While I enjoy spending time in L.A., Britain is my home.
—
Michael Sheen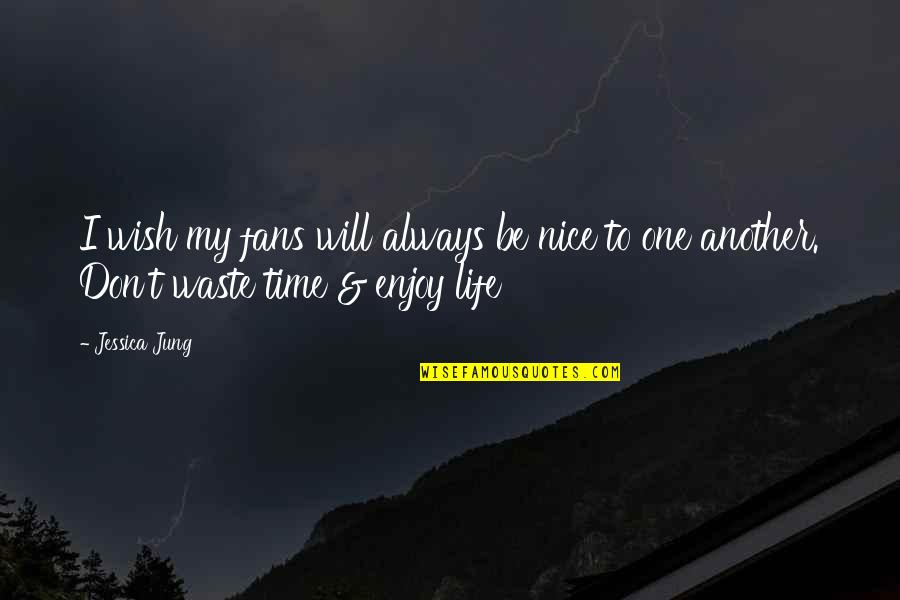 I wish my fans will always be nice to one another. Don't waste time & enjoy life
—
Jessica Jung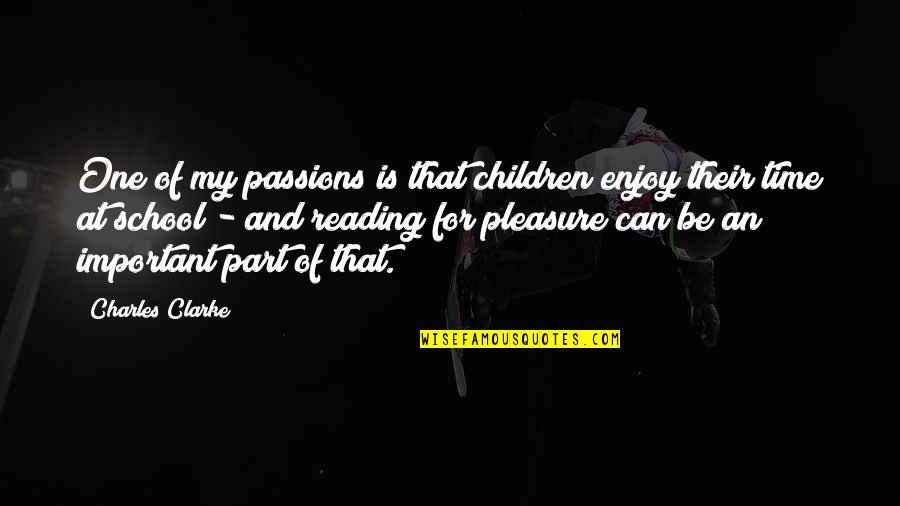 One of my passions is that children enjoy their time at school - and reading for pleasure can be an important part of that.
—
Charles Clarke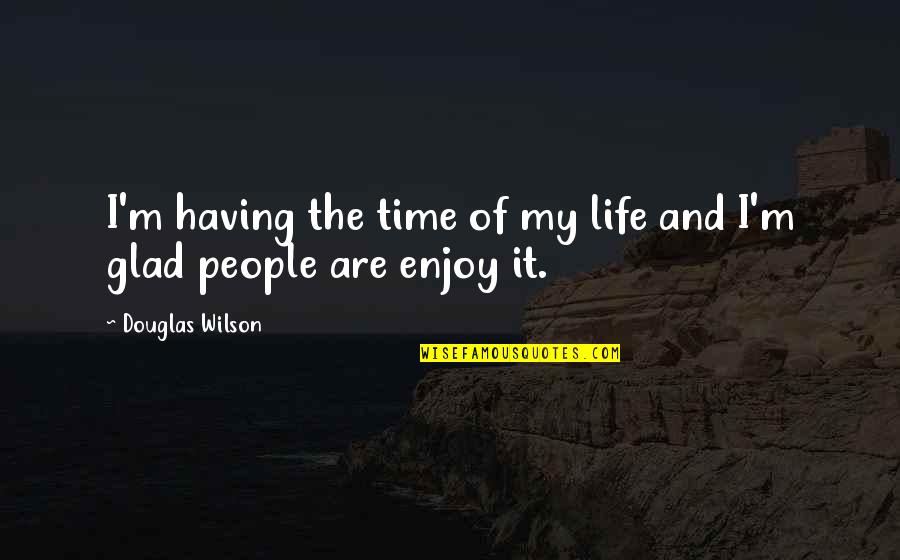 I'm having the time of my life and I'm glad people are enjoy it.
—
Douglas Wilson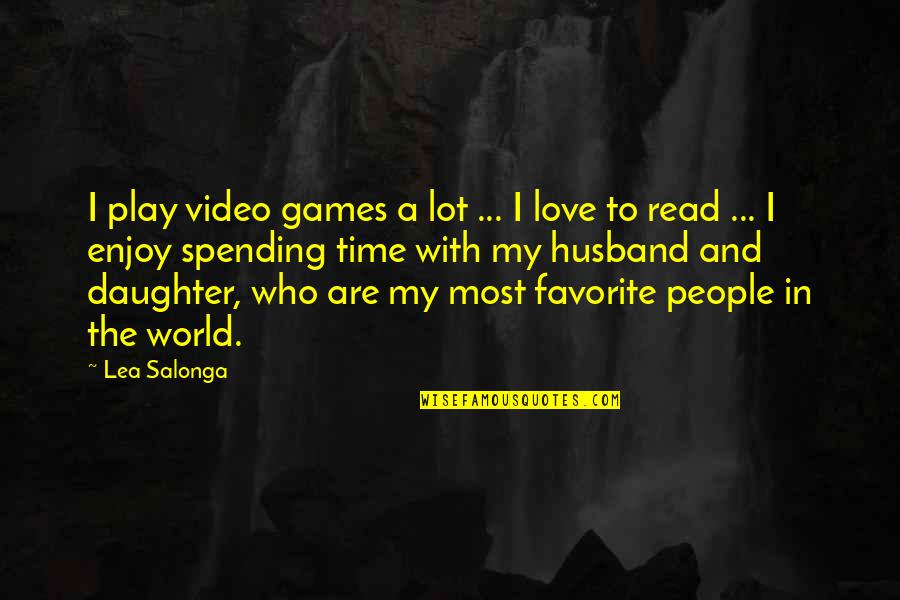 I play video games a lot ... I love to read ... I enjoy spending time with my husband and daughter, who are my most favorite people in the world.
—
Lea Salonga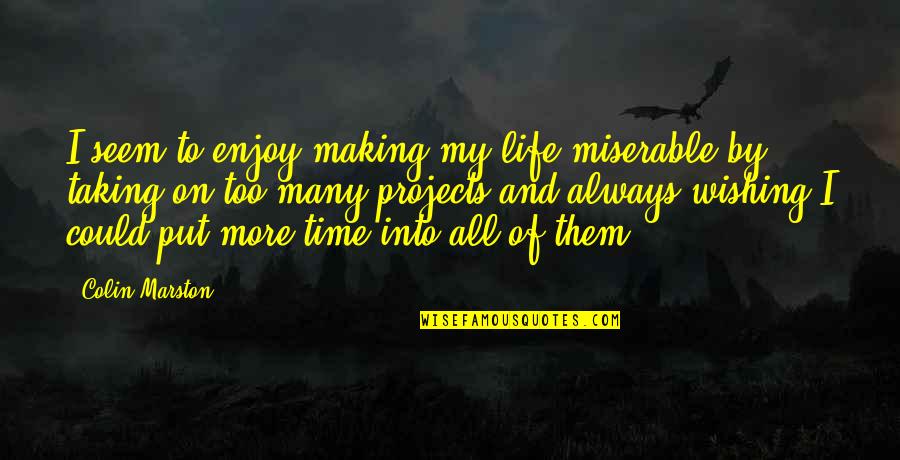 I seem to enjoy making my life miserable by taking on too many projects and always wishing I could put more time into all of them. —
Colin Marston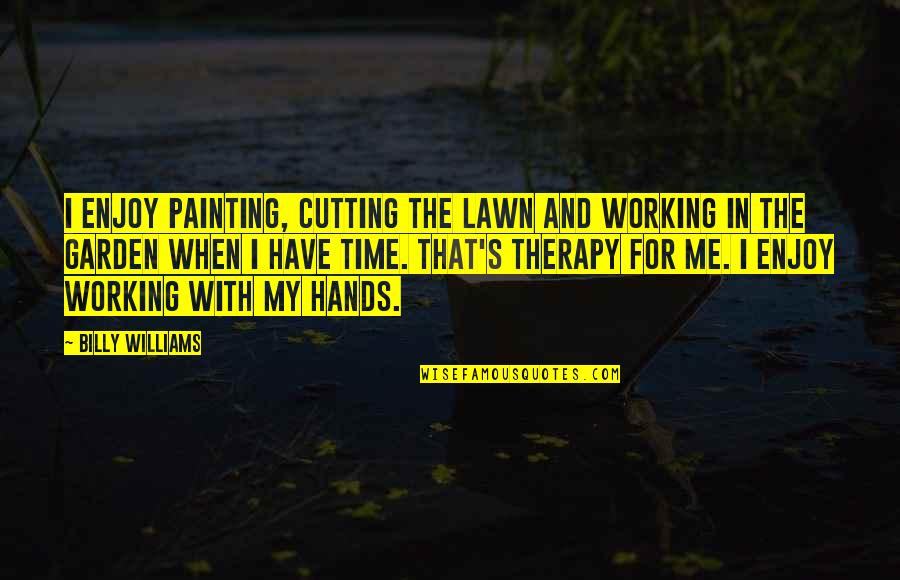 I enjoy painting, cutting the lawn and working in the garden when I have time. That's therapy for me. I enjoy working with my hands. —
Billy Williams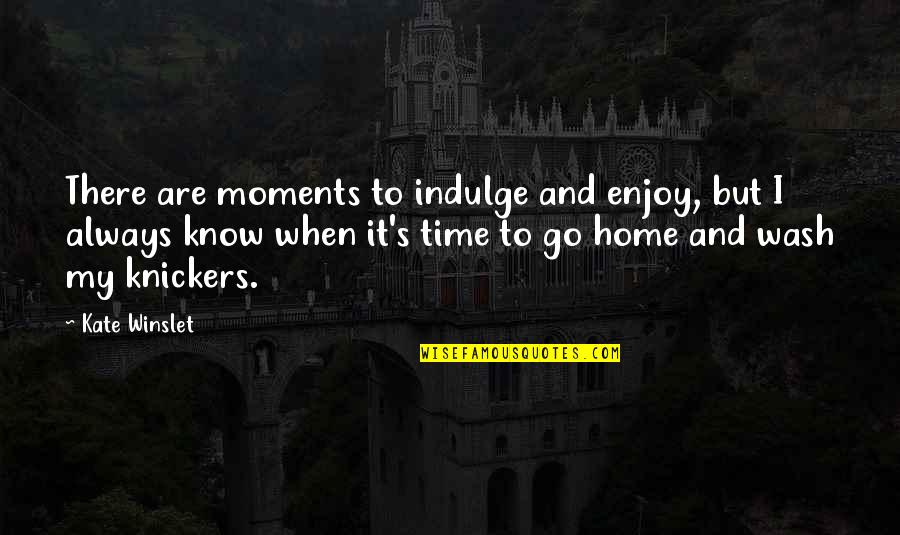 There are moments to indulge and enjoy, but I always know when it's time to go home and wash my knickers. —
Kate Winslet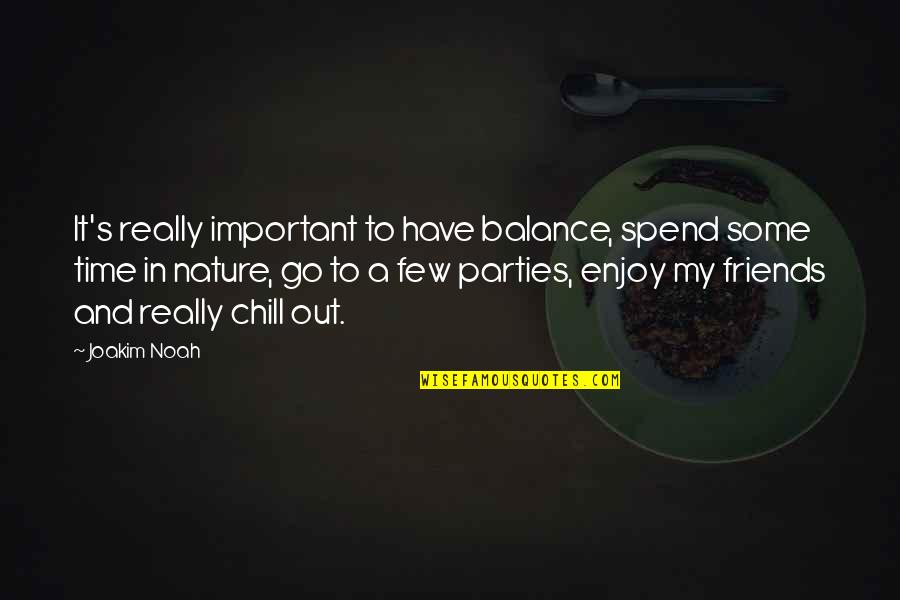 It's really important to have balance, spend some time in nature, go to a few parties, enjoy my friends and really chill out. —
Joakim Noah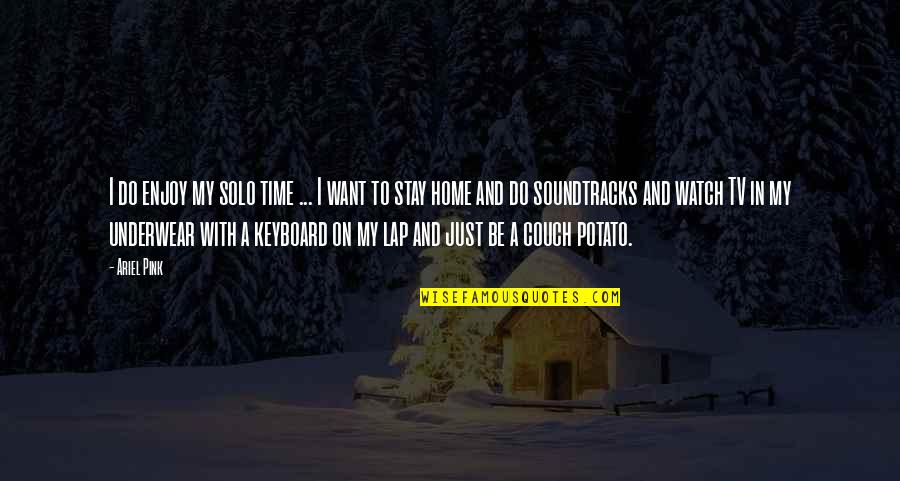 I do enjoy my solo time ... I want to stay home and do soundtracks and watch TV in my underwear with a keyboard on my lap and just be a couch potato. —
Ariel Pink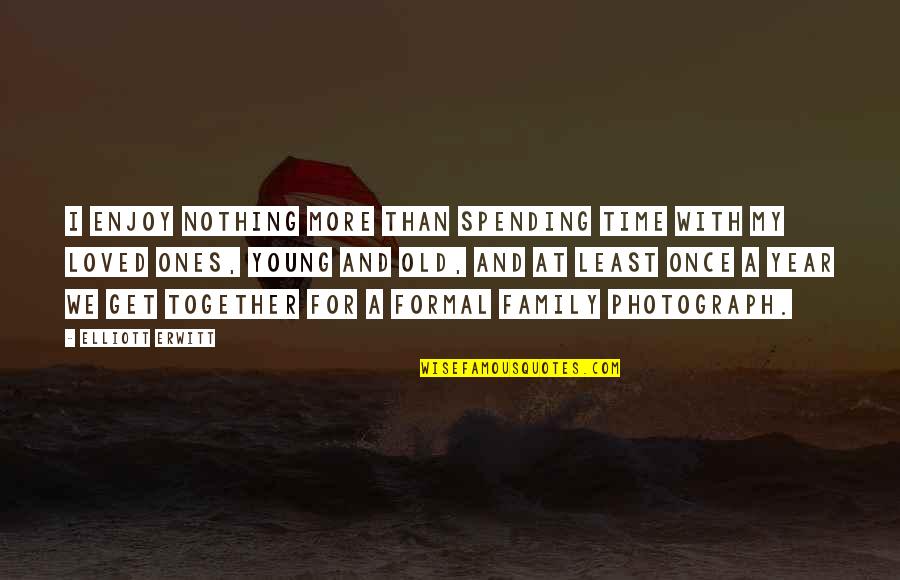 I enjoy nothing more than spending time with my loved ones, young and old, and at least once a year we get together for a formal family photograph. —
Elliott Erwitt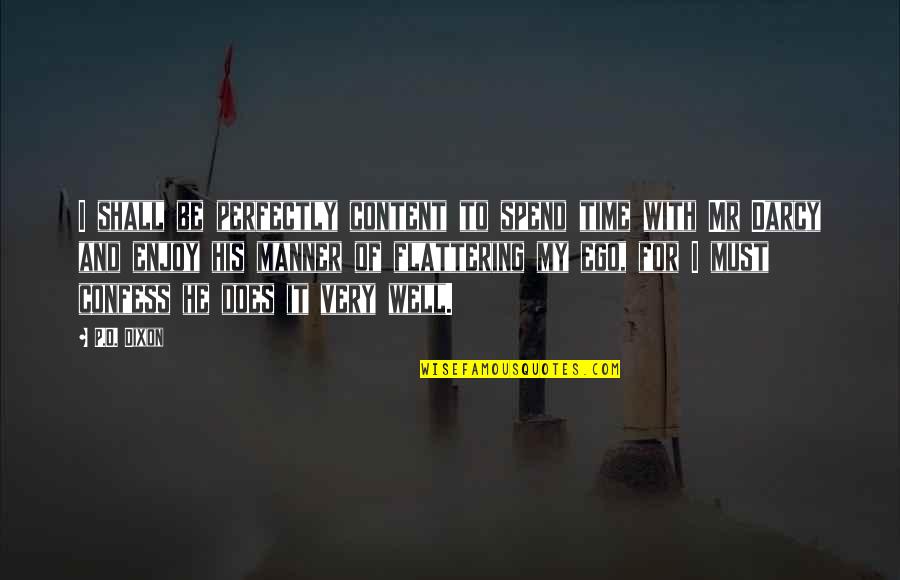 I shall be perfectly content to spend time with Mr Darcy and enjoy his manner of flattering my ego, for I must confess he does it very well. —
P.O. Dixon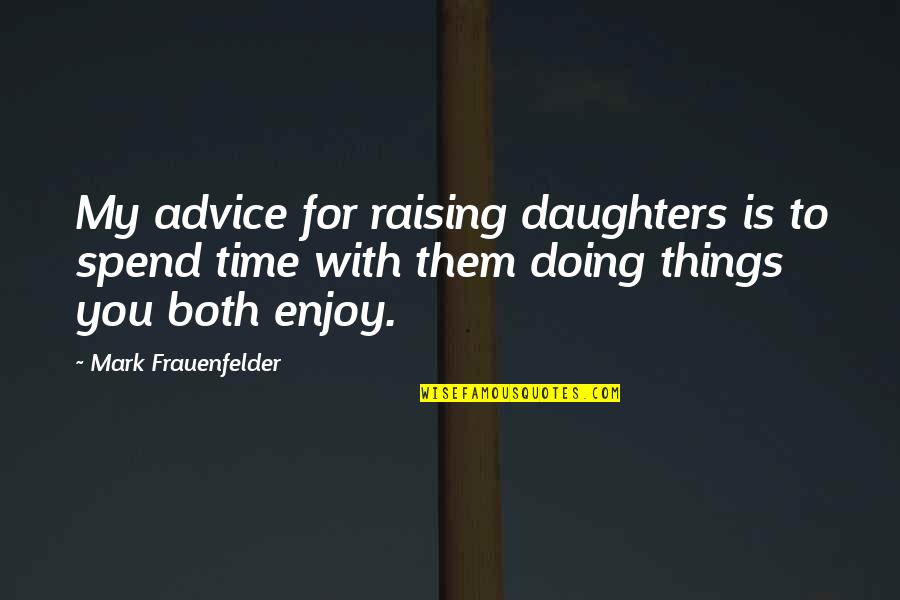 My advice for raising daughters is to spend time with them doing things you both enjoy. —
Mark Frauenfelder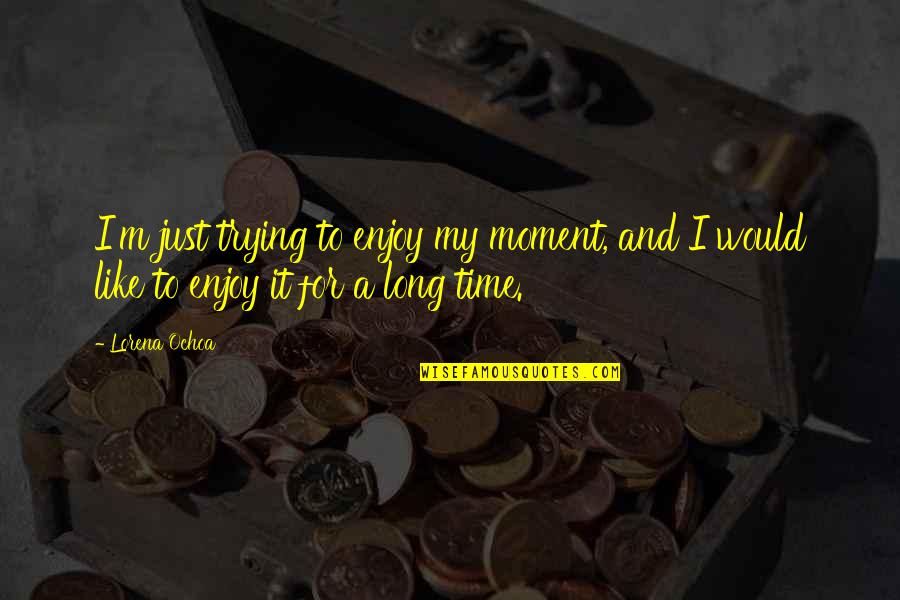 I'm just trying to enjoy my moment, and I would like to enjoy it for a long time. —
Lorena Ochoa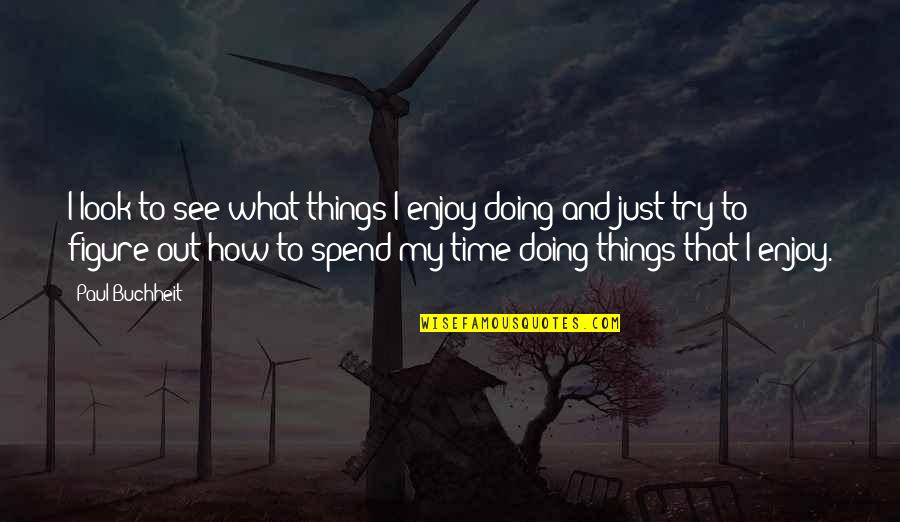 I look to see what things I enjoy doing and just try to figure out how to spend my time doing things that I enjoy. —
Paul Buchheit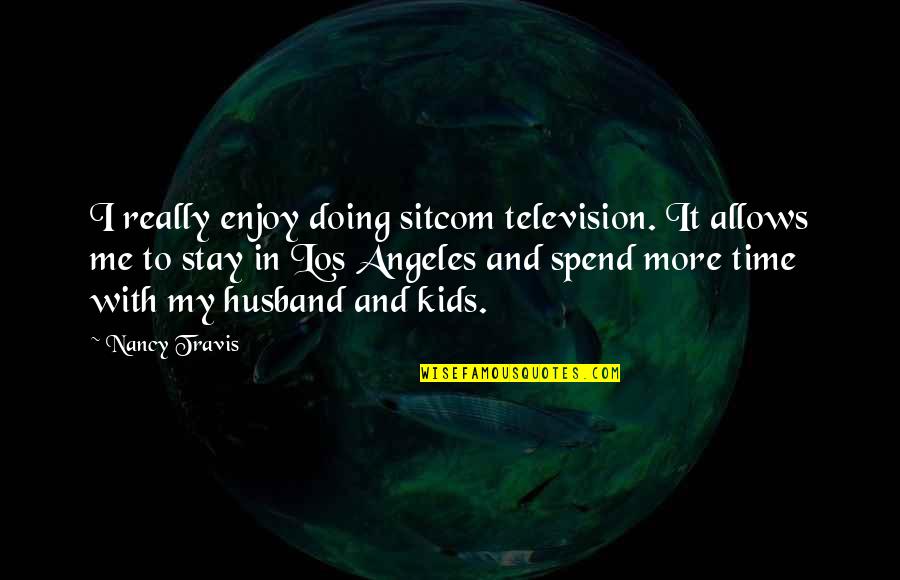 I really enjoy doing sitcom television. It allows me to stay in Los Angeles and spend more time with my husband and kids. —
Nancy Travis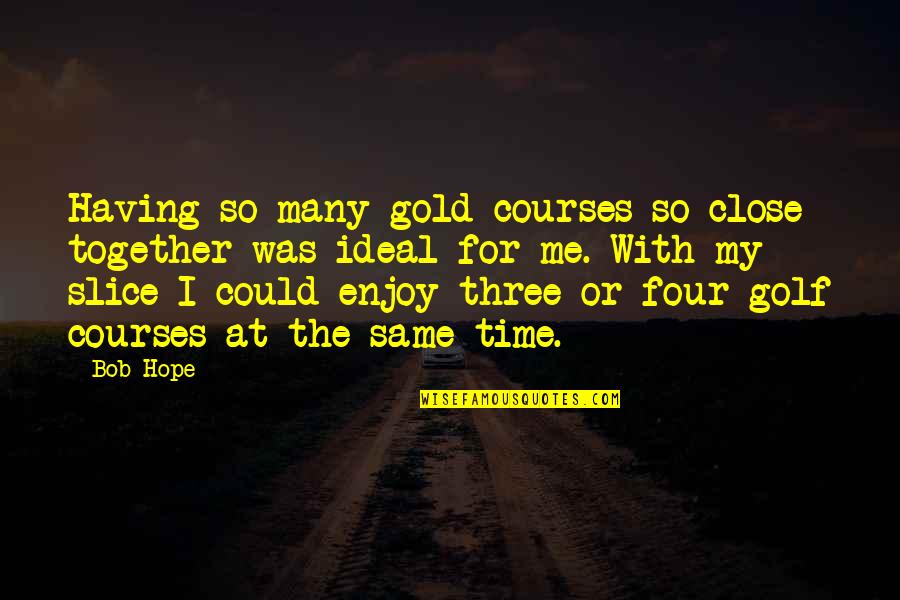 Having so many gold courses so close together was ideal for me. With my slice I could enjoy three or four golf courses at the same time. —
Bob Hope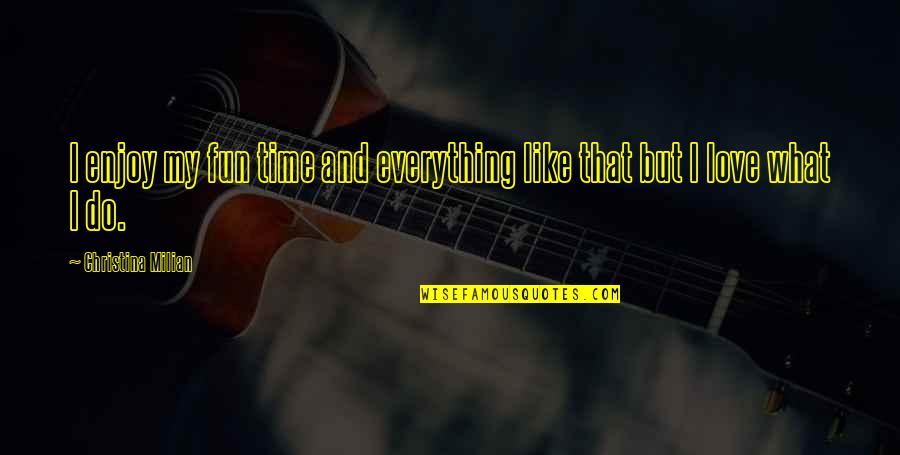 I enjoy my fun time and everything like that but I love what I do. —
Christina Milian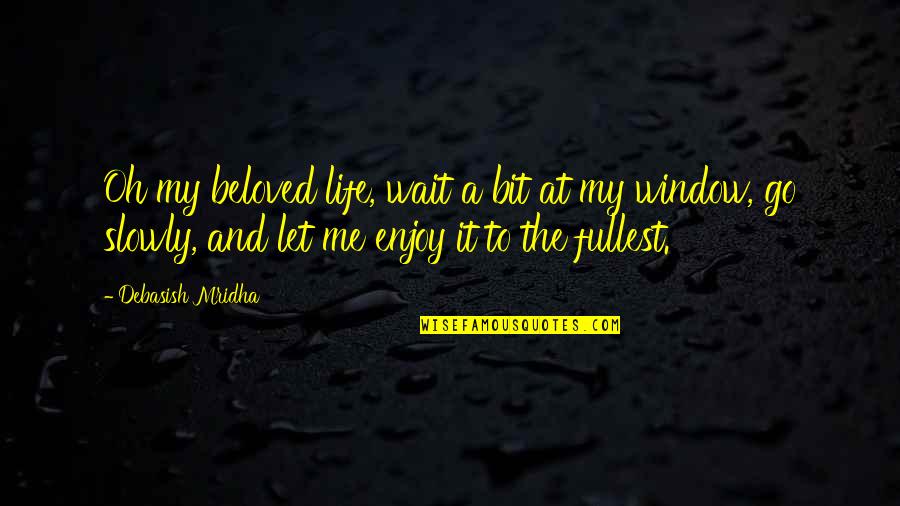 Oh my beloved life, wait a bit at my window, go slowly, and let me enjoy it to the fullest. —
Debasish Mridha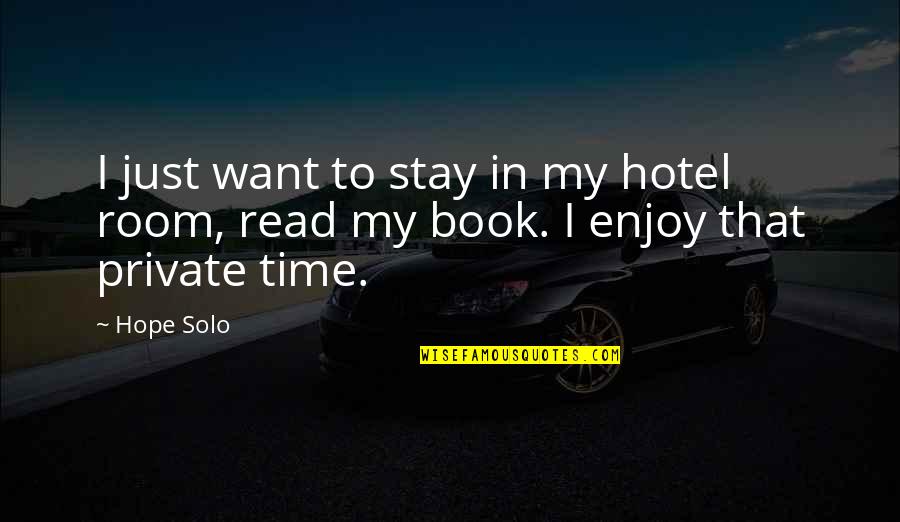 I just want to stay in my hotel room, read my book. I enjoy that private time. —
Hope Solo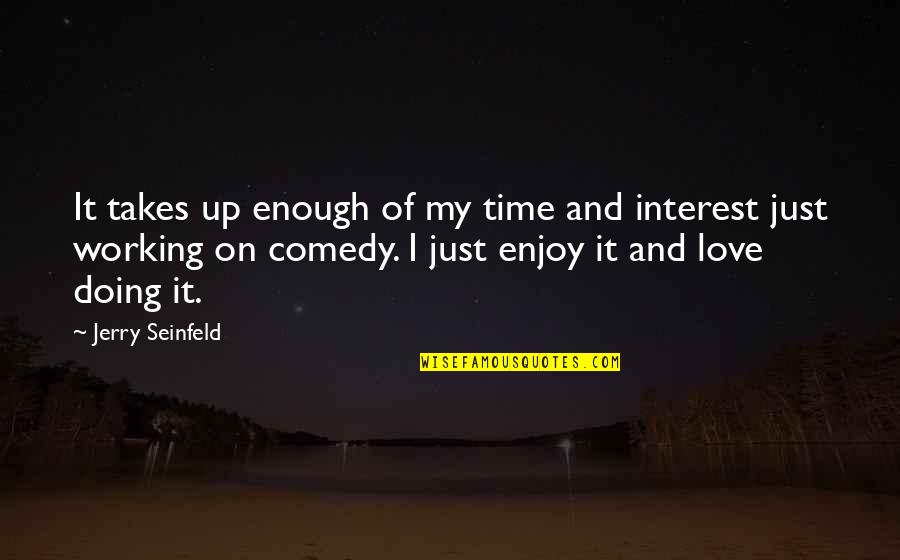 It takes up enough of my time and interest just working on comedy. I just enjoy it and love doing it. —
Jerry Seinfeld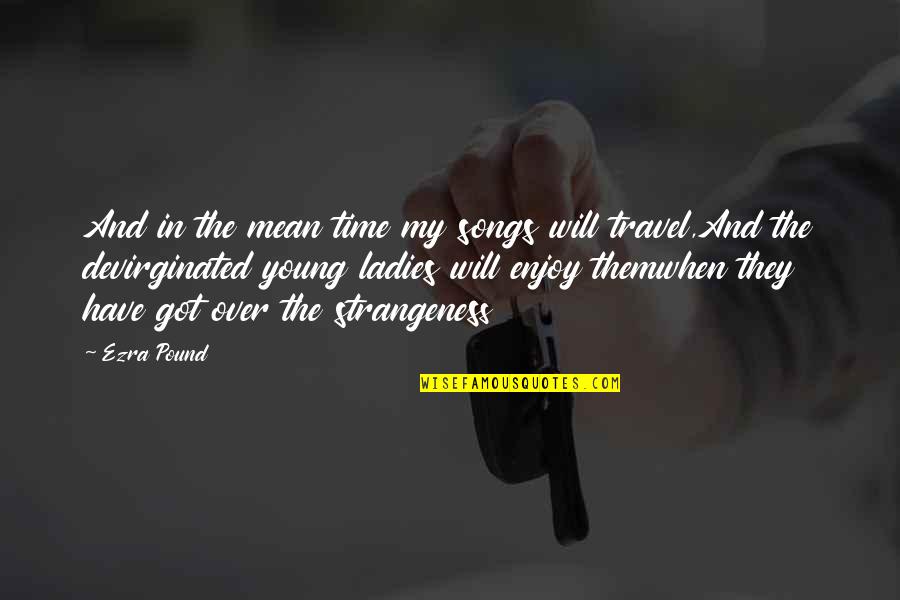 And in the mean time my songs will travel,
And the devirginated young ladies will enjoy them
when they have got over the strangeness —
Ezra Pound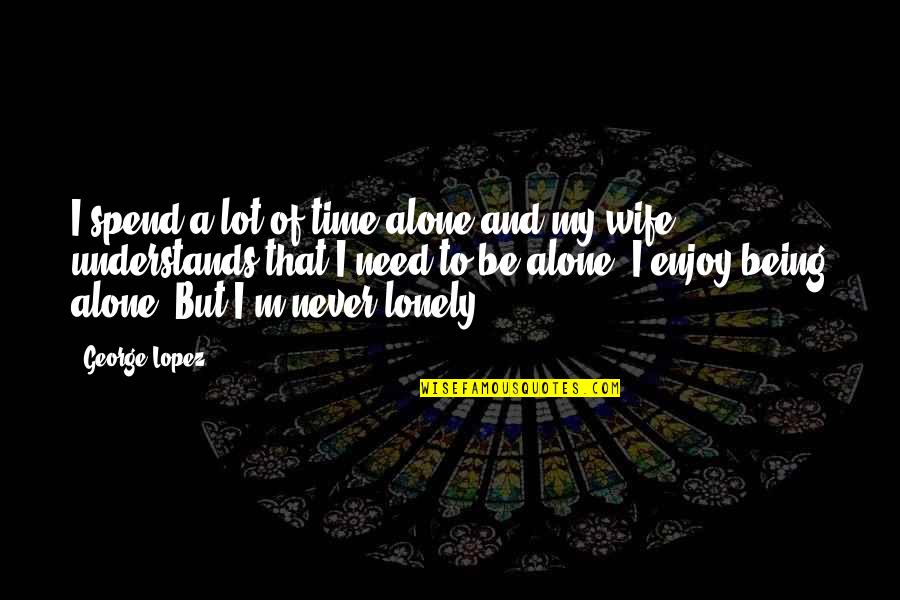 I spend a lot of time alone and my wife understands that I need to be alone. I enjoy being alone. But I'm never lonely. —
George Lopez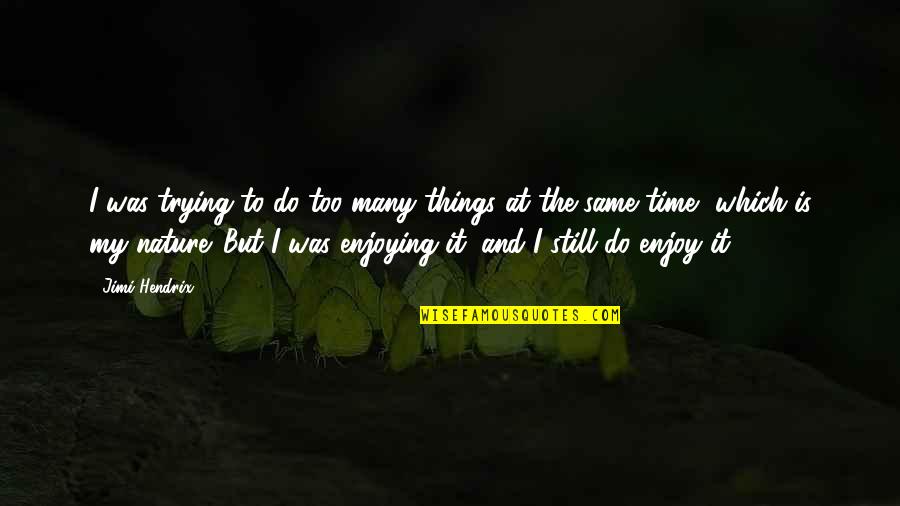 I was trying to do too many things at the same time, which is my nature. But I was enjoying it, and I still do enjoy it. —
Jimi Hendrix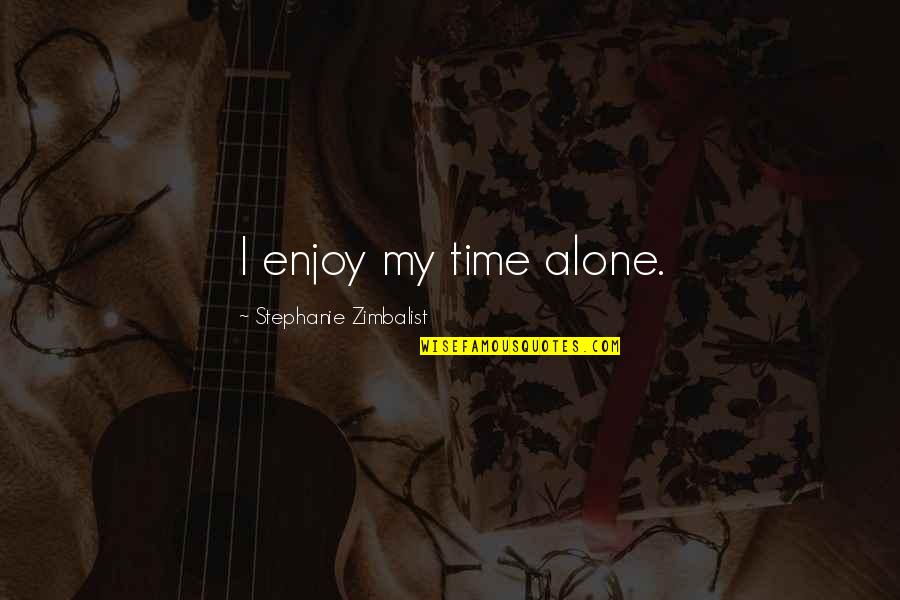 I
enjoy my time
alone. —
Stephanie Zimbalist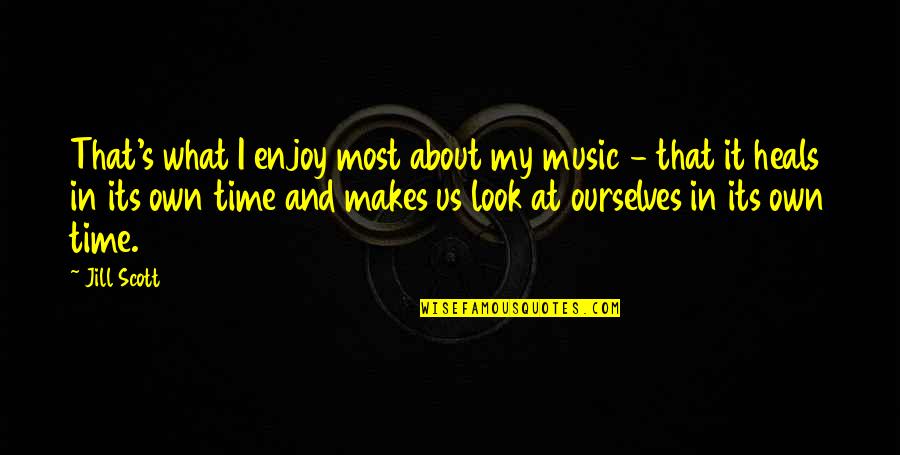 That's what I enjoy most about my music - that it heals in its own time and makes us look at ourselves in its own time. —
Jill Scott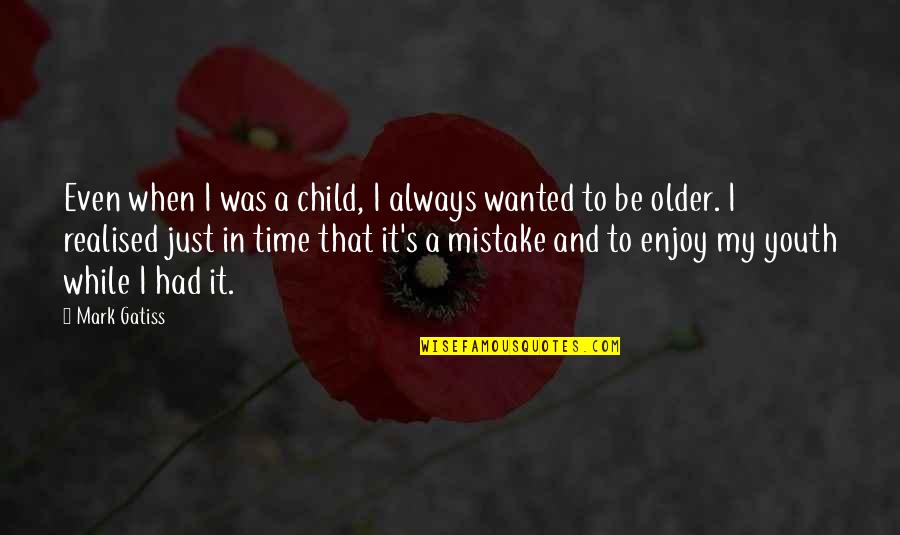 Even when I was a child, I always wanted to be older. I realised just in time that it's a mistake and to enjoy my youth while I had it. —
Mark Gatiss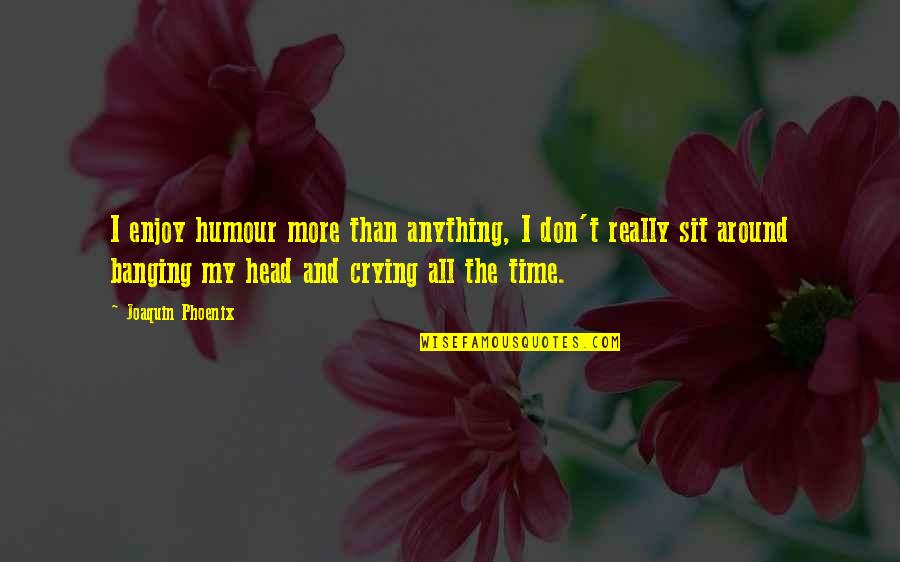 I enjoy humour more than anything, I don't really sit around banging my head and crying all the time. —
Joaquin Phoenix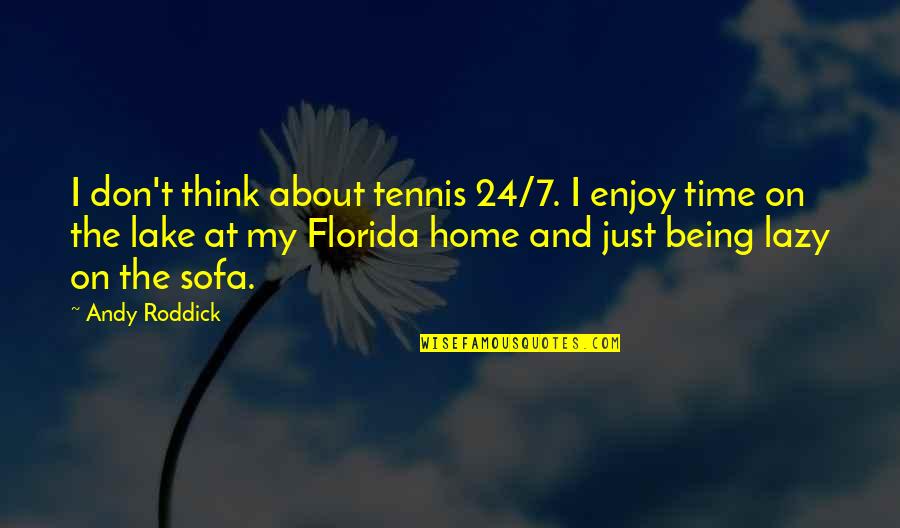 I don't think about tennis 24/7. I enjoy time on the lake at my Florida home and just being lazy on the sofa. —
Andy Roddick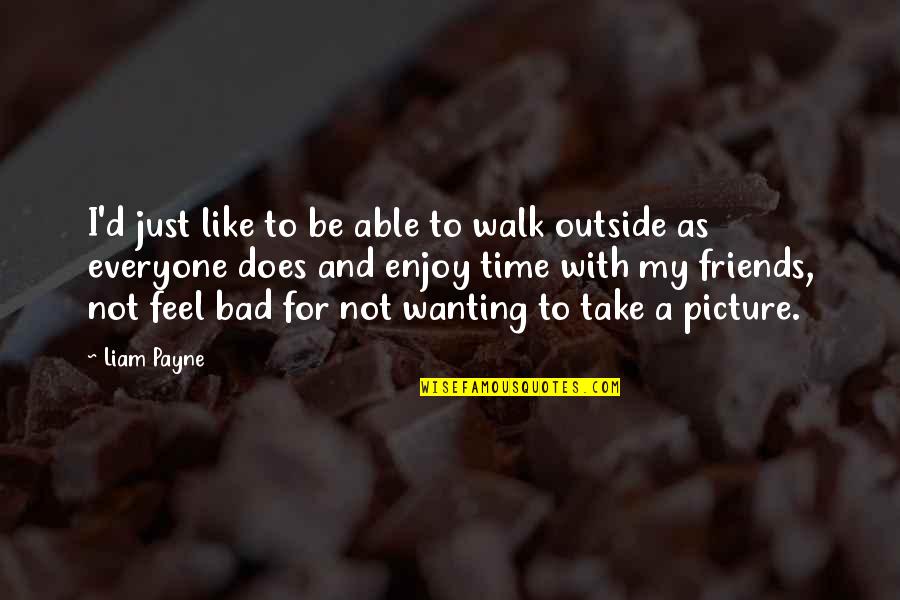 I'd just like to be able to walk outside as everyone does and enjoy time with my friends, not feel bad for not wanting to take a picture. —
Liam Payne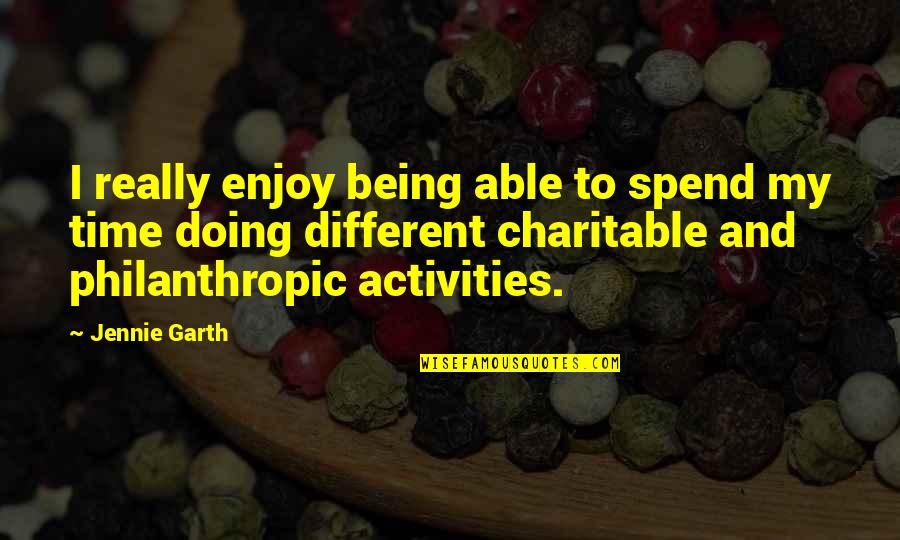 I really enjoy being able to spend my time doing different charitable and philanthropic activities. —
Jennie Garth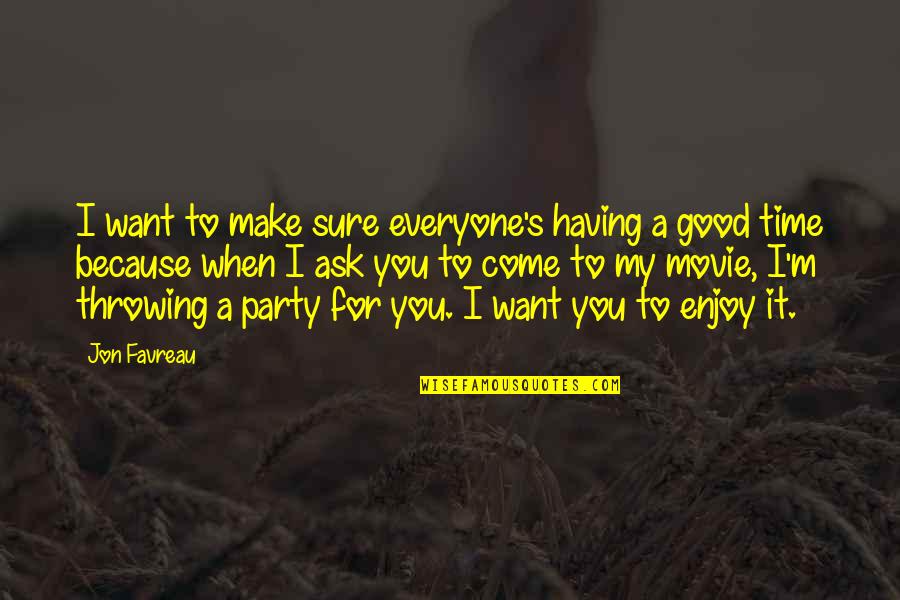 I want to make sure everyone's having a good time because when I ask you to come to my movie, I'm throwing a party for you. I want you to enjoy it. —
Jon Favreau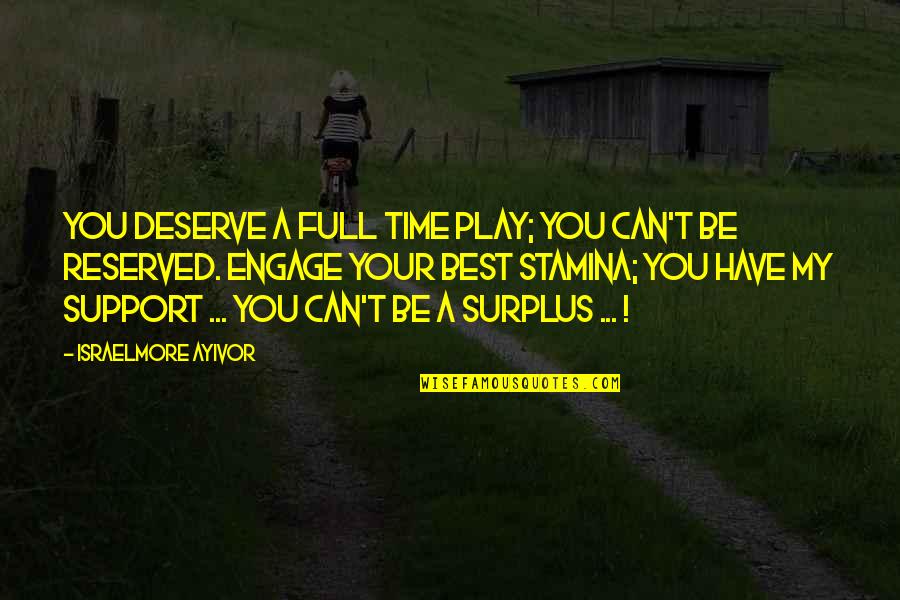 You deserve a full time play; you can't be reserved. Engage your best stamina; you have my support ... You can't be a surplus ... ! —
Israelmore Ayivor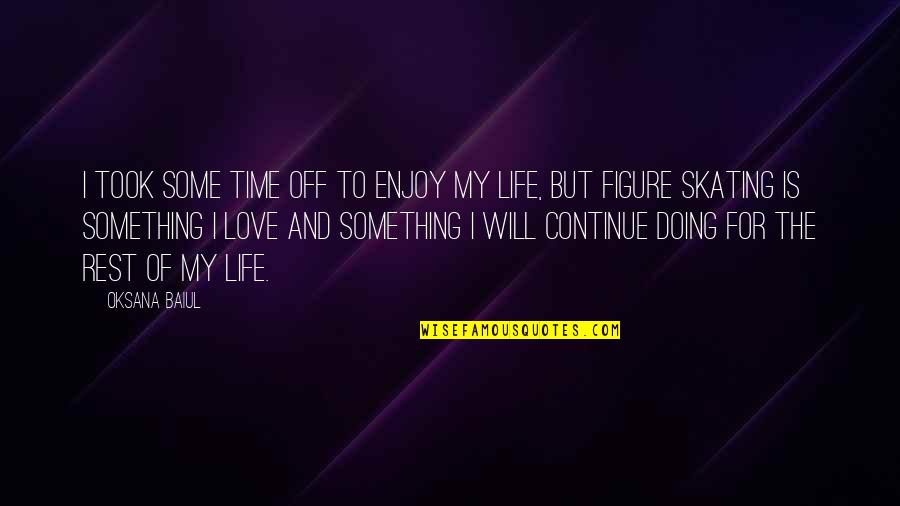 I took some time off to enjoy my life, but figure skating is something I love and something I will continue doing for the rest of my life. —
Oksana Baiul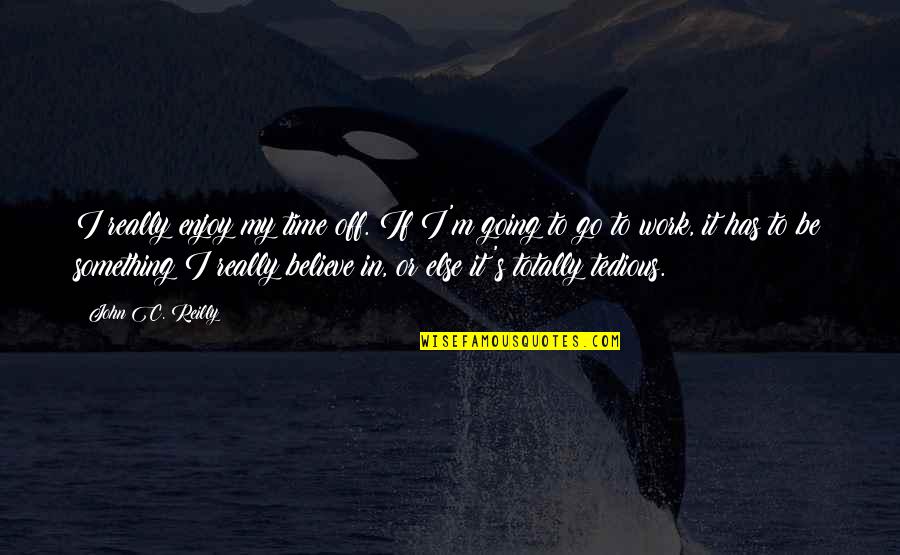 I really
enjoy my time
off. If I'm going to go to work, it has to be something I really believe in, or else it's totally tedious. —
John C. Reilly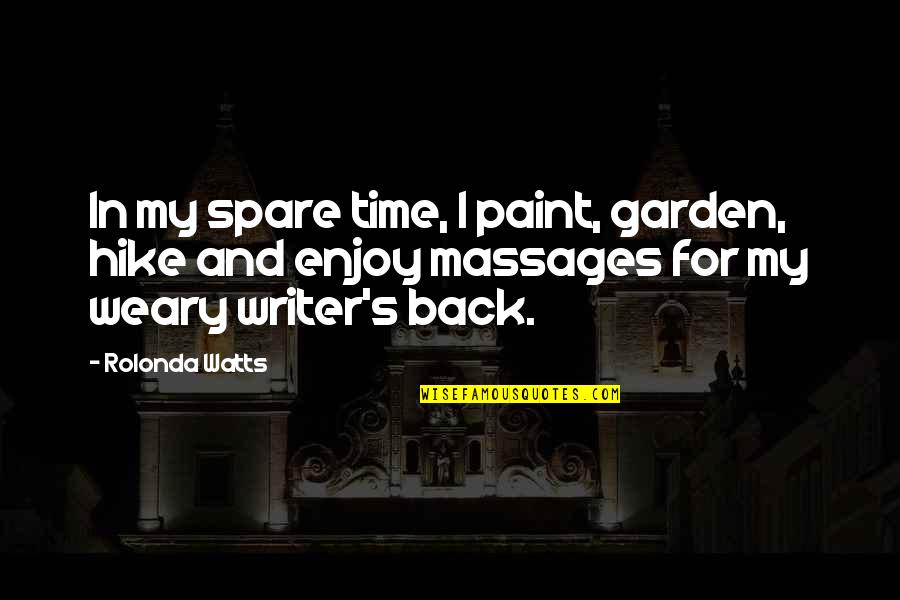 In my spare time, I paint, garden, hike and enjoy massages for my weary writer's back. —
Rolonda Watts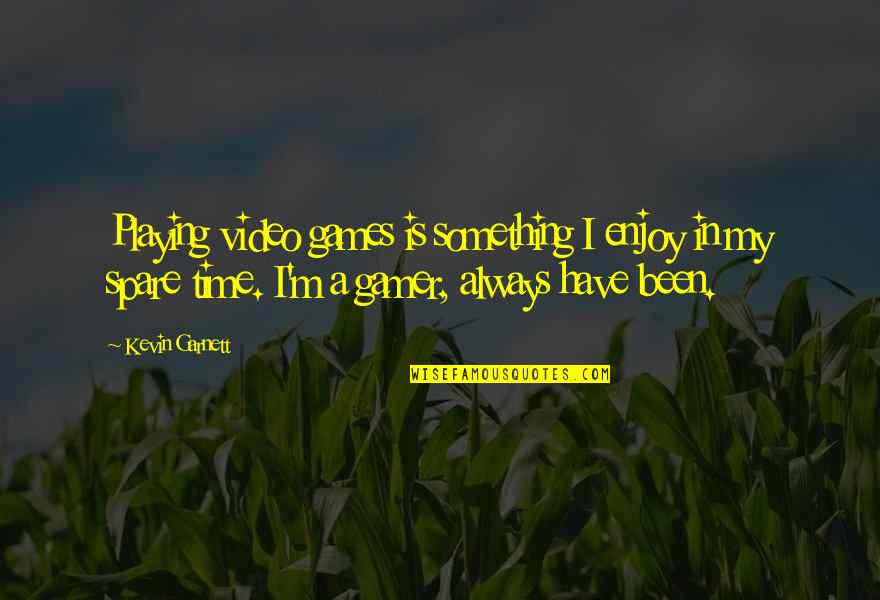 Playing video games is something I enjoy in my spare time. I'm a gamer, always have been. —
Kevin Garnett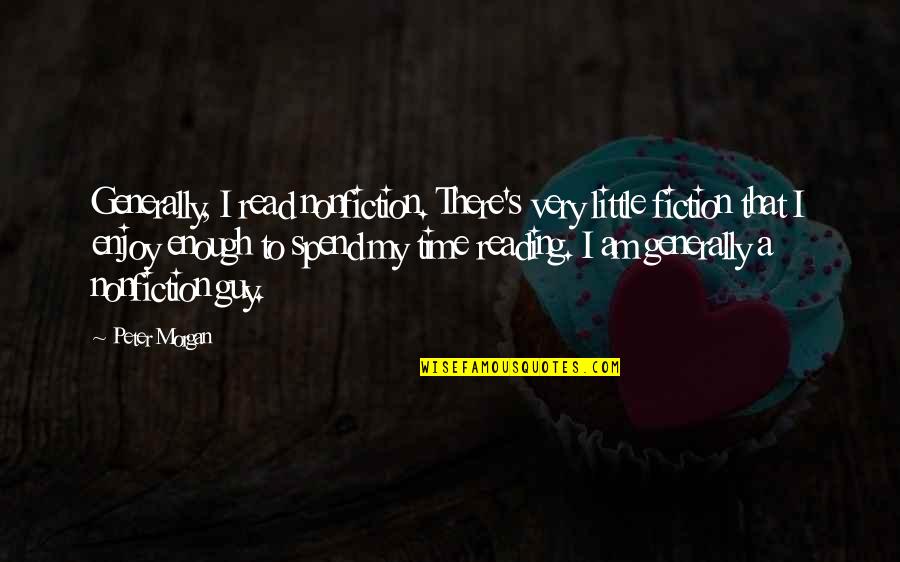 Generally, I read nonfiction. There's very little fiction that I enjoy enough to spend my time reading. I am generally a nonfiction guy. —
Peter Morgan