Trials Of Love Quotes
Collection of top 30 famous quotes about Trials Of Love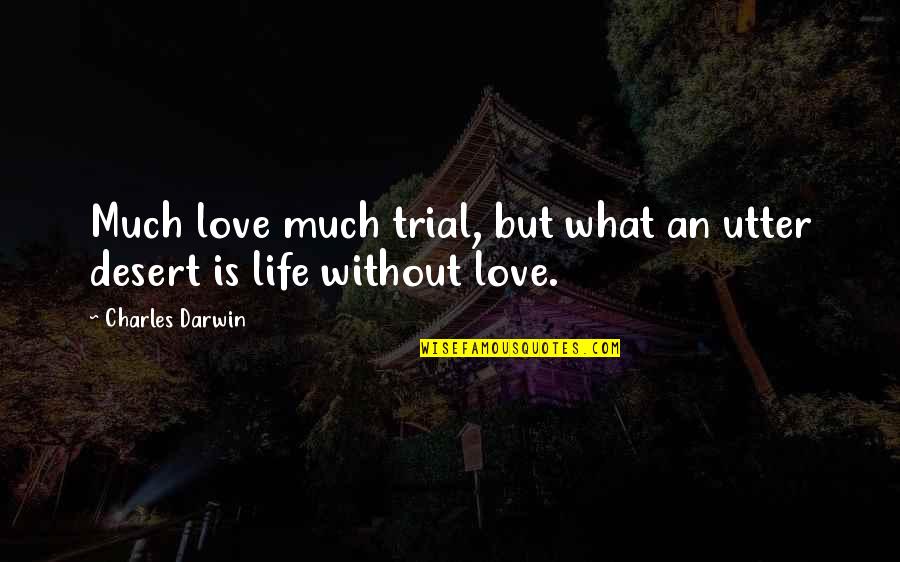 Much love much trial, but what an utter desert is life without love.
—
Charles Darwin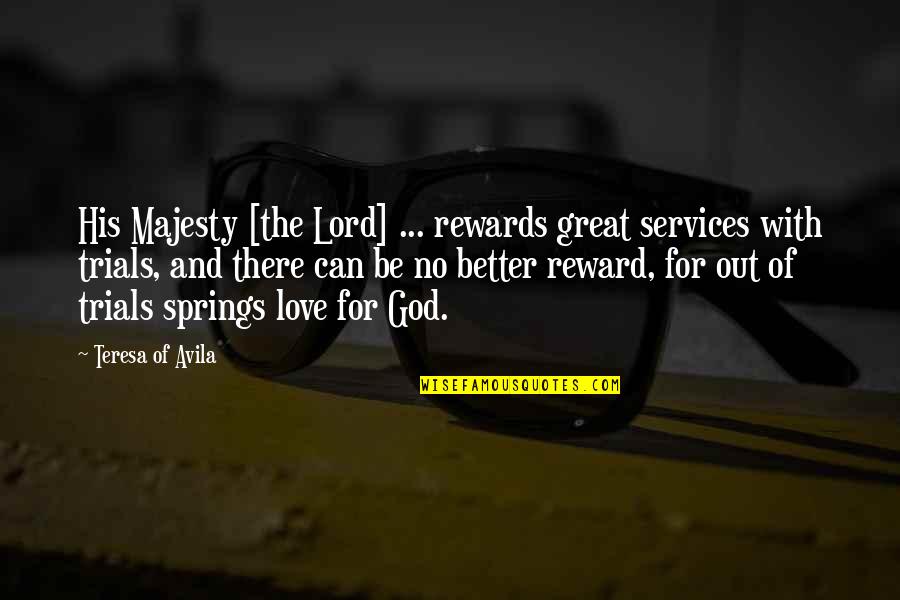 His Majesty [the Lord] ... rewards great services with trials, and there can be no better reward, for out of trials springs love for God.
—
Teresa Of Avila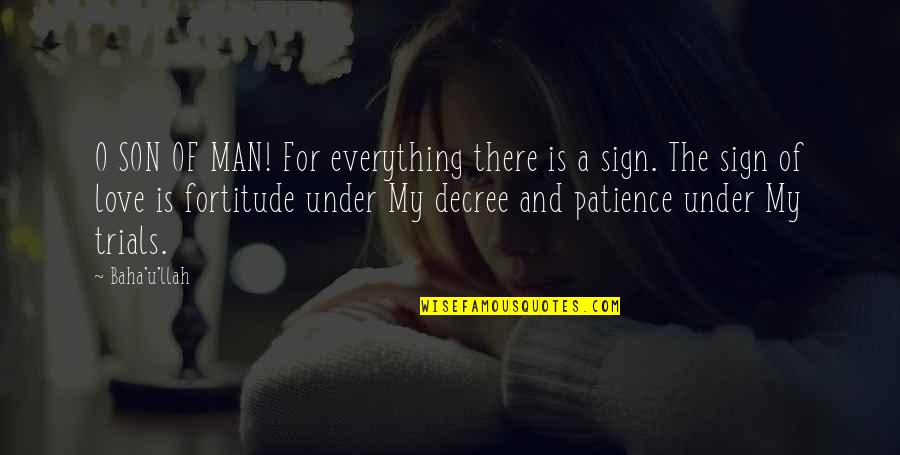 O SON OF MAN! For everything there is a sign. The sign of love is fortitude under My decree and patience under My trials.
—
Baha'u'llah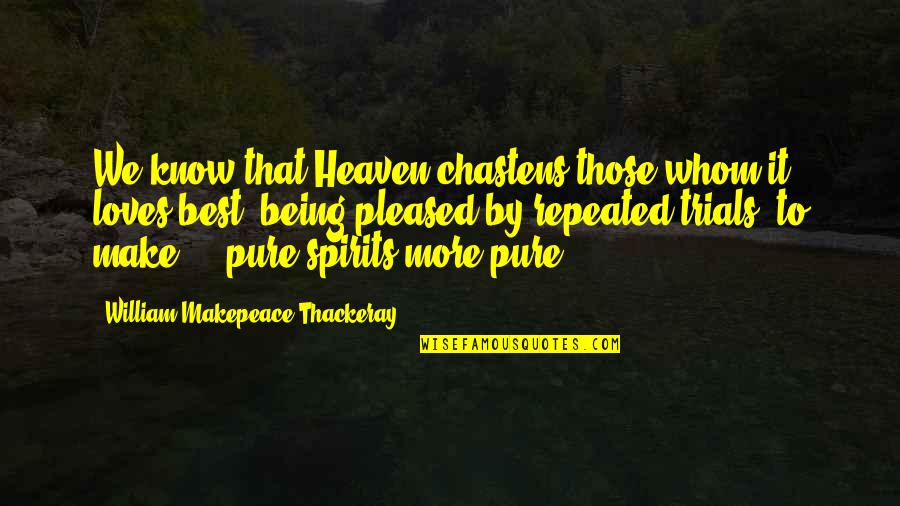 We know that Heaven chastens those whom it loves best; being pleased by repeated trials, to make ... pure spirits more pure.
—
William Makepeace Thackeray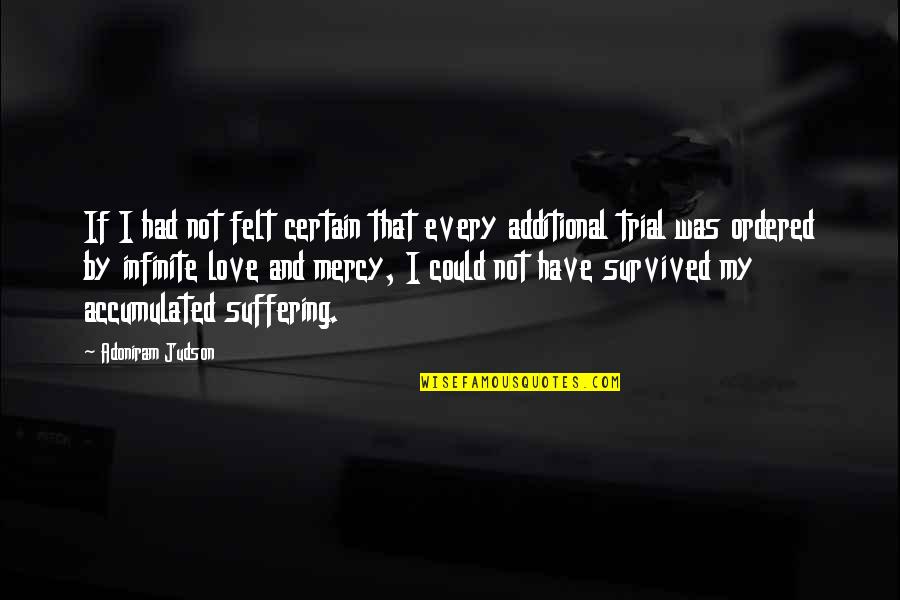 If I had not felt certain that every additional trial was ordered by infinite love and mercy, I could not have survived my accumulated suffering.
—
Adoniram Judson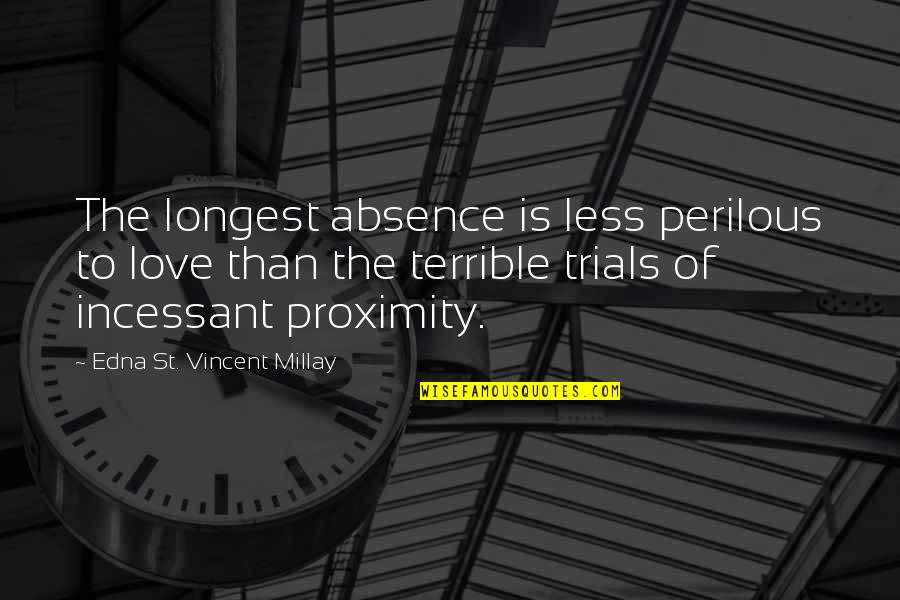 The longest absence is less perilous to love than the terrible trials of incessant proximity.
—
Edna St. Vincent Millay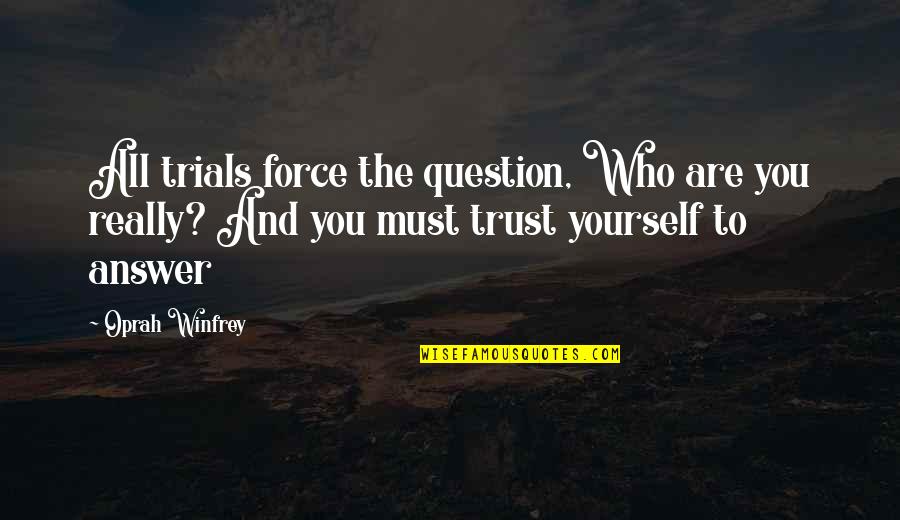 All trials force the question, Who are you really? And you must trust yourself to answer
—
Oprah Winfrey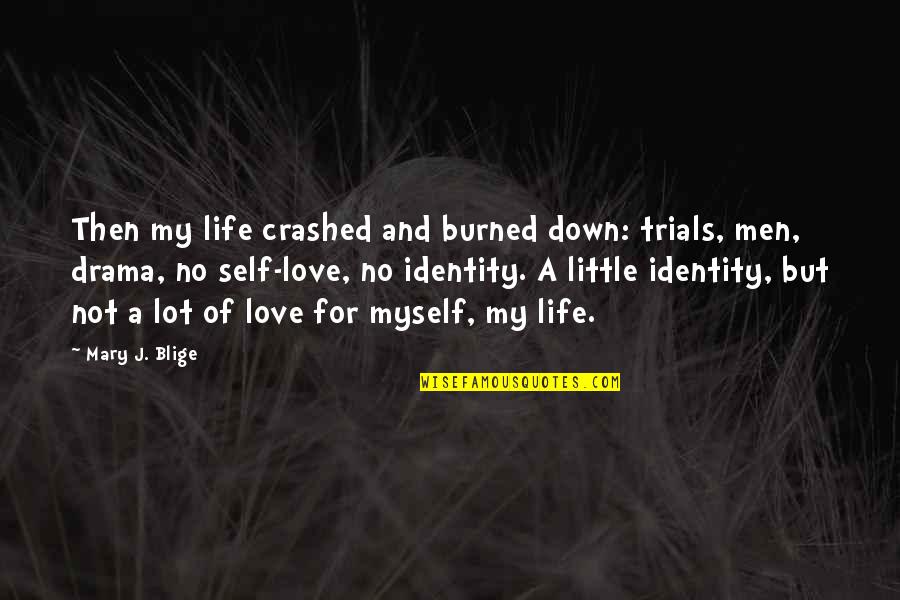 Then my life crashed and burned down: trials, men, drama, no self-love, no identity. A little identity, but not a lot of love for myself, my life.
—
Mary J. Blige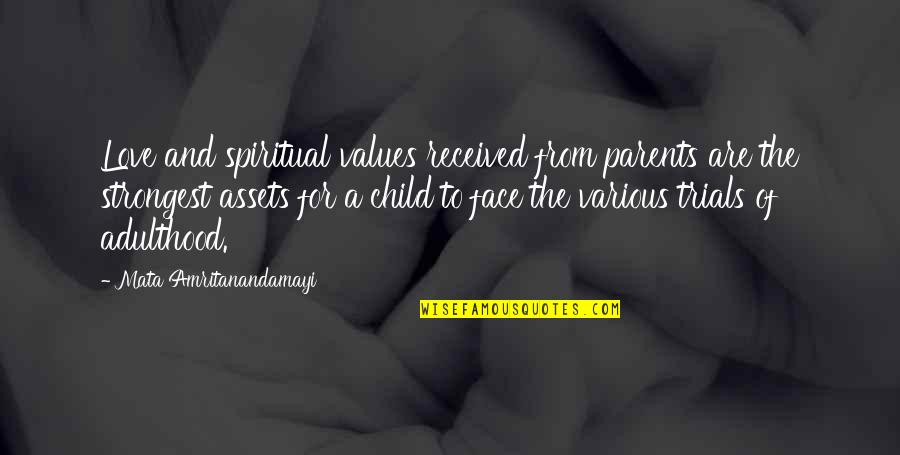 Love and spiritual values received from parents are the strongest assets for a child to face the various trials of adulthood.
—
Mata Amritanandamayi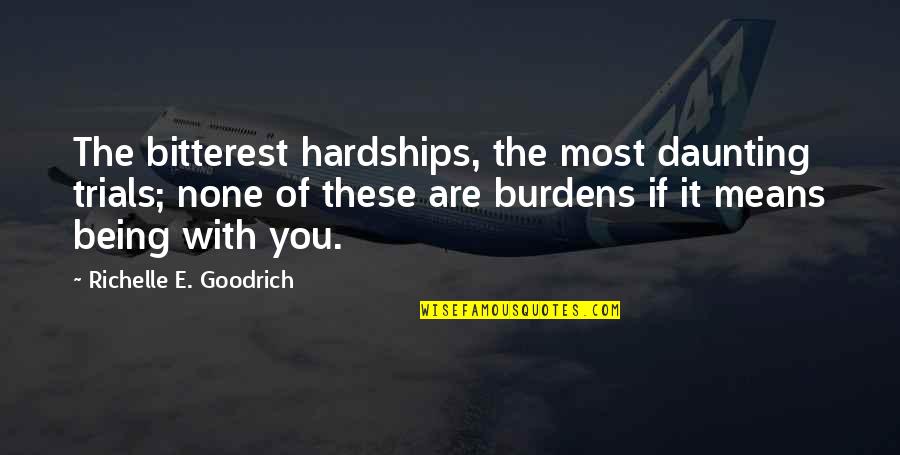 The bitterest hardships, the most daunting trials; none of these are burdens if it means being with you. —
Richelle E. Goodrich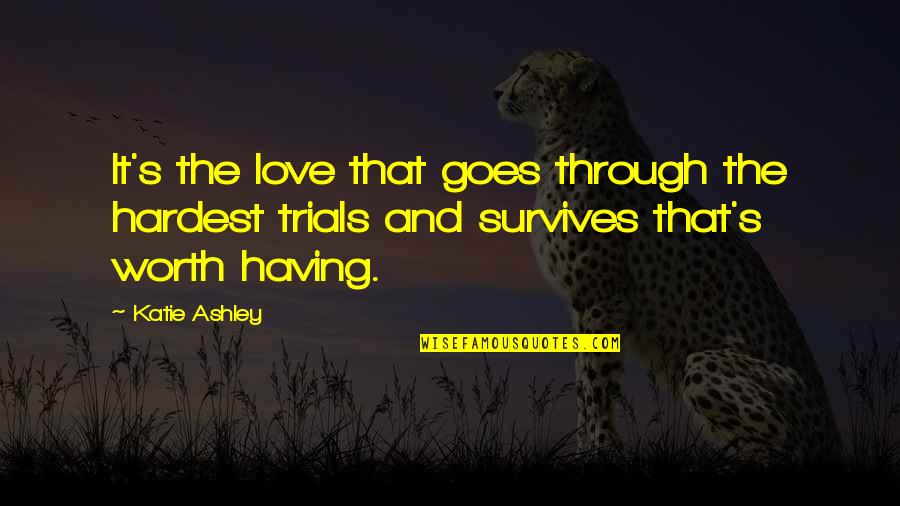 It's the love that goes through the hardest trials and survives that's worth having. —
Katie Ashley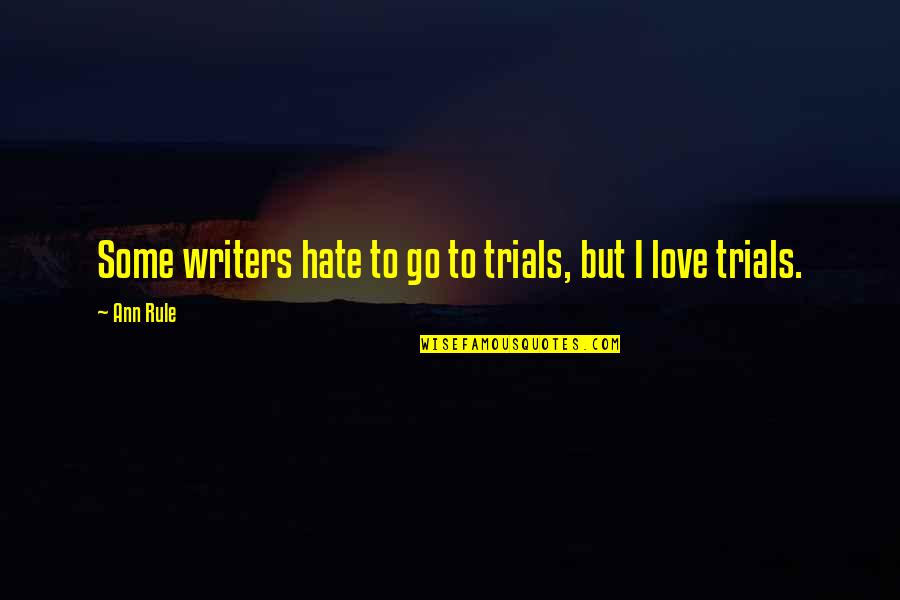 Some writers hate to go to trials, but I love trials. —
Ann Rule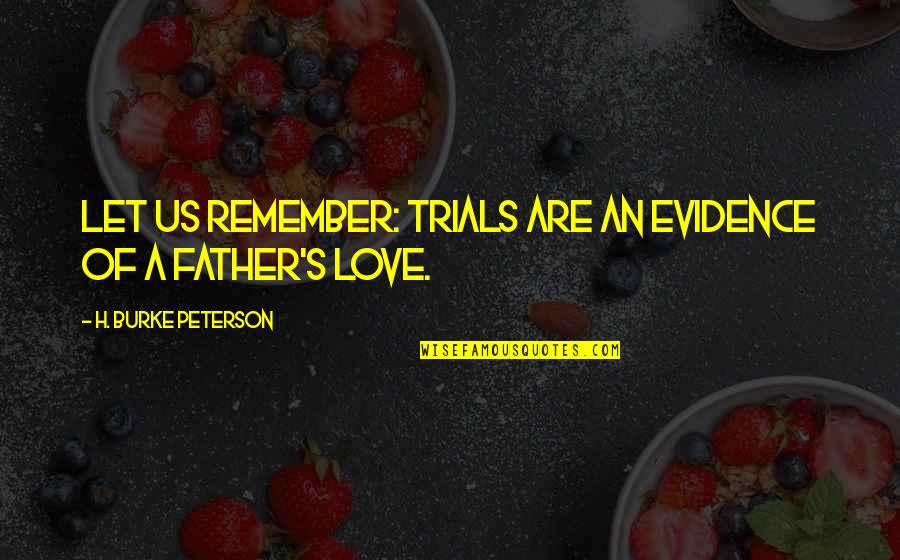 Let us remember: trials are an evidence of a Father's love. —
H. Burke Peterson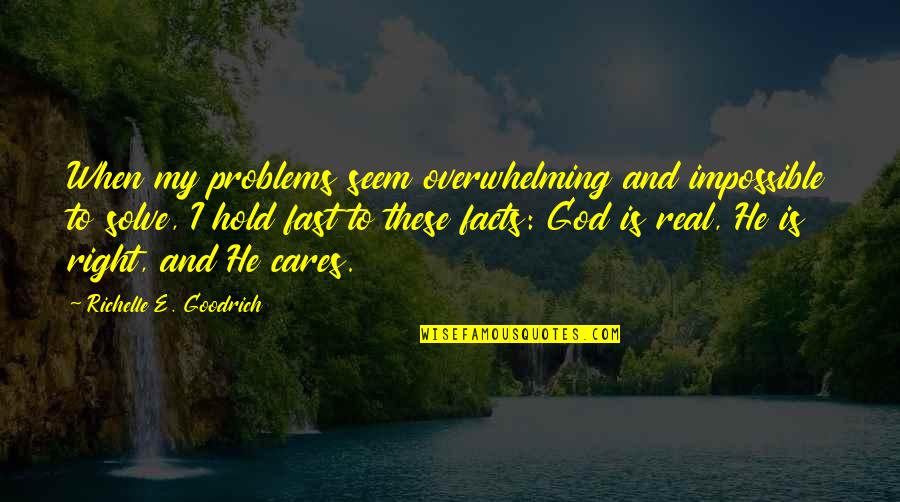 When my problems seem overwhelming and impossible to solve, I hold fast to these facts: God is real, He is right, and He cares. —
Richelle E. Goodrich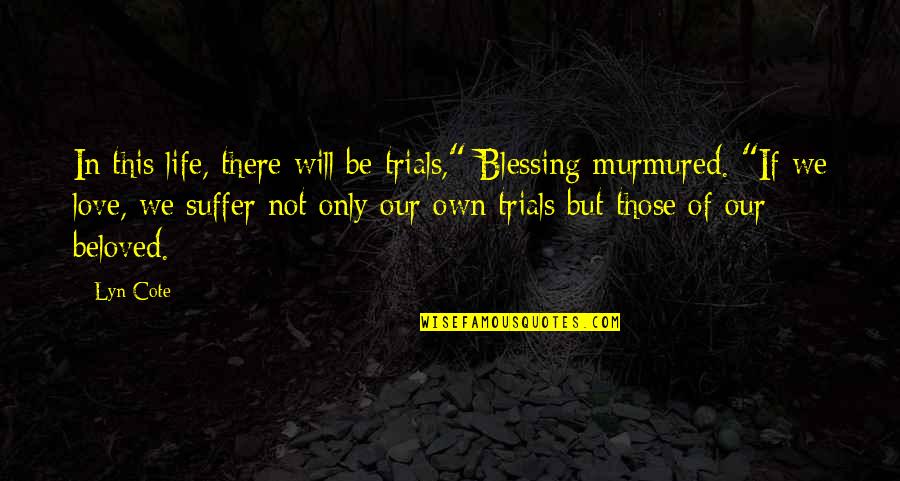 In this life, there will be trials," Blessing murmured. "If we love, we suffer not only our own trials but those of our beloved. —
Lyn Cote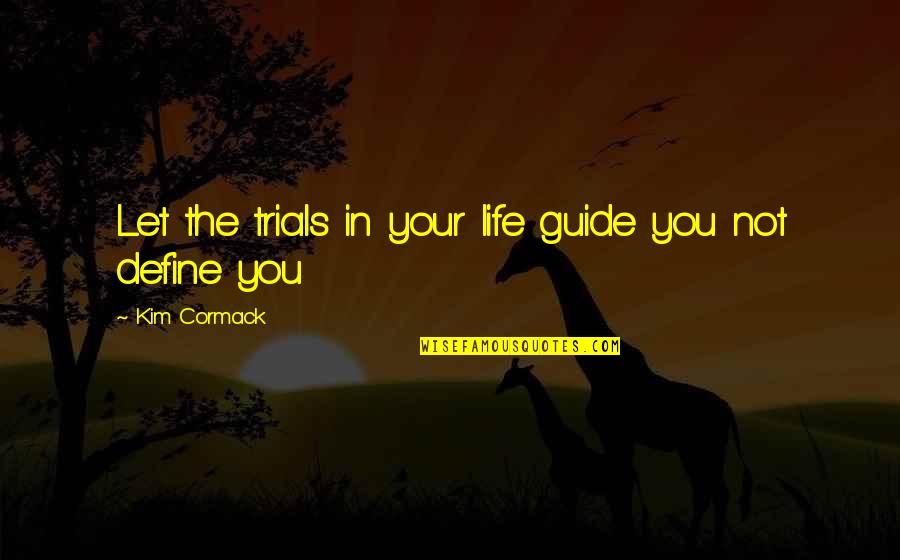 Let the trials in your life guide you not define you —
Kim Cormack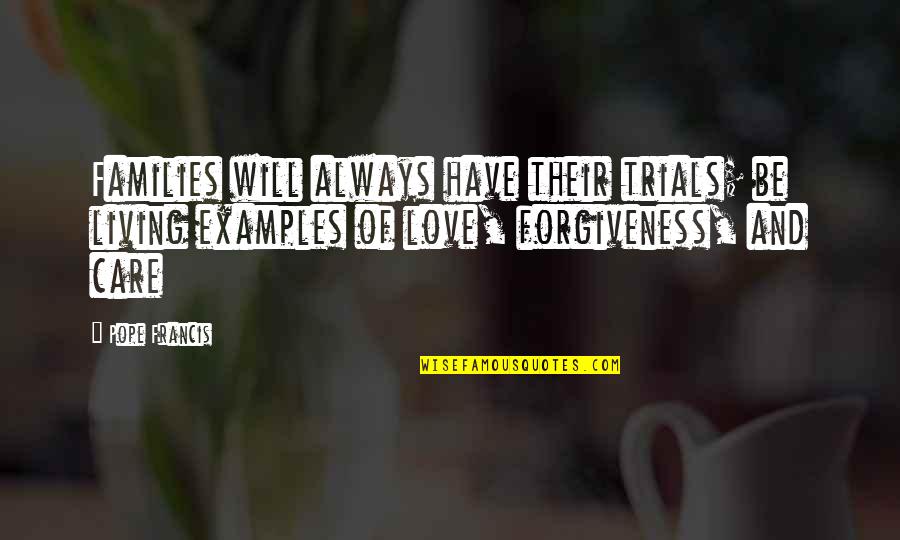 Families will always have their trials; be living examples of love, forgiveness, and care —
Pope Francis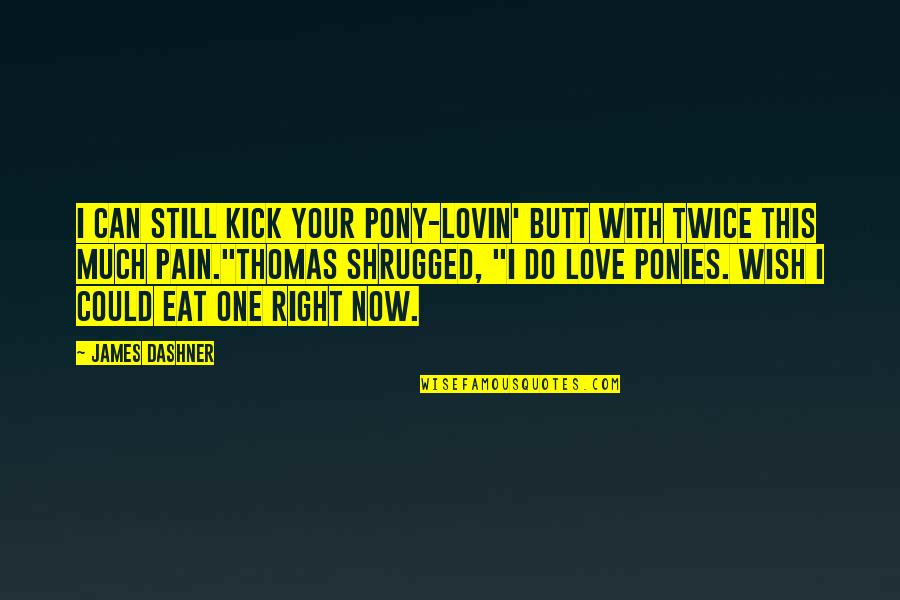 I can still kick your pony-lovin' butt with twice this much pain."
Thomas shrugged, "I do love ponies. Wish I could eat one right now. —
James Dashner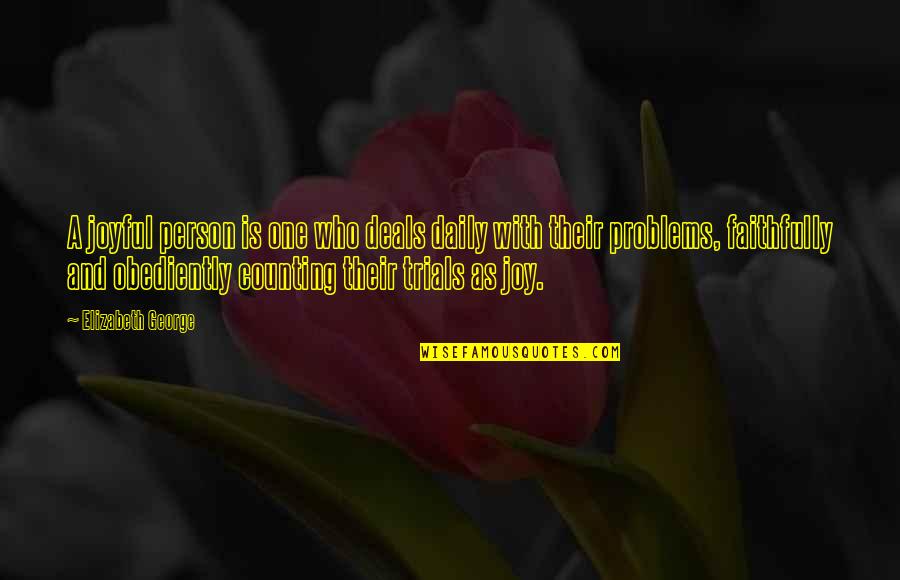 A joyful person is one who deals daily with their problems, faithfully and obediently counting their trials as joy. —
Elizabeth George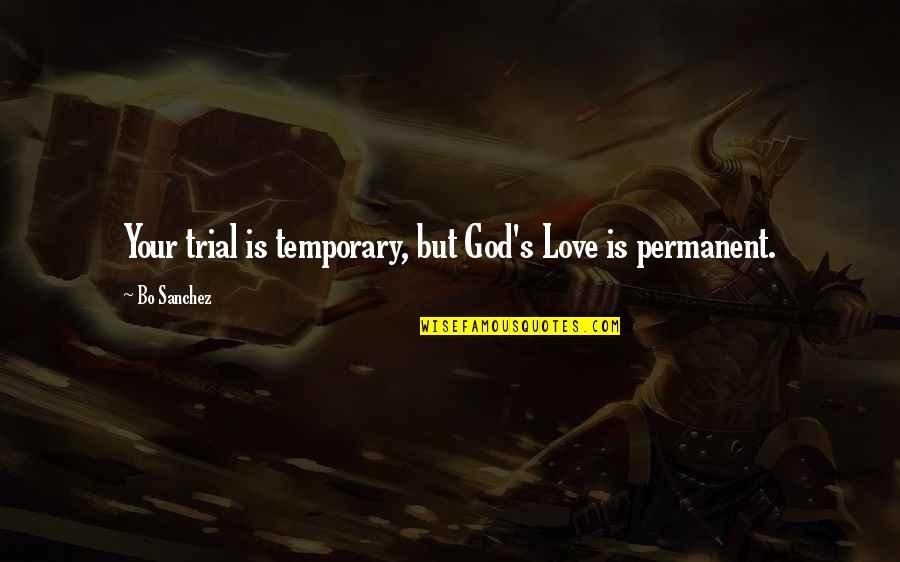 Your trial is temporary, but God's Love is permanent. —
Bo Sanchez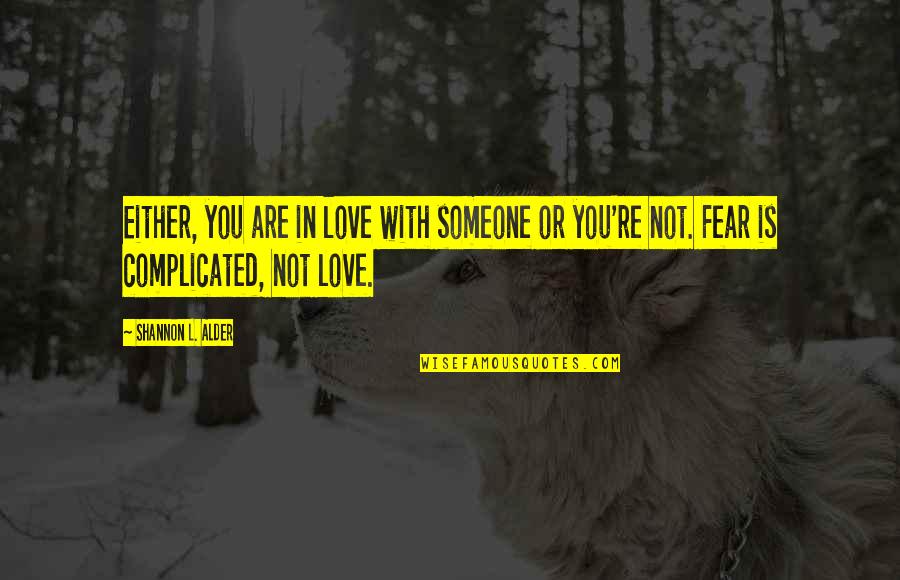 Either, you are in love with someone or you're not. Fear is complicated, not love. —
Shannon L. Alder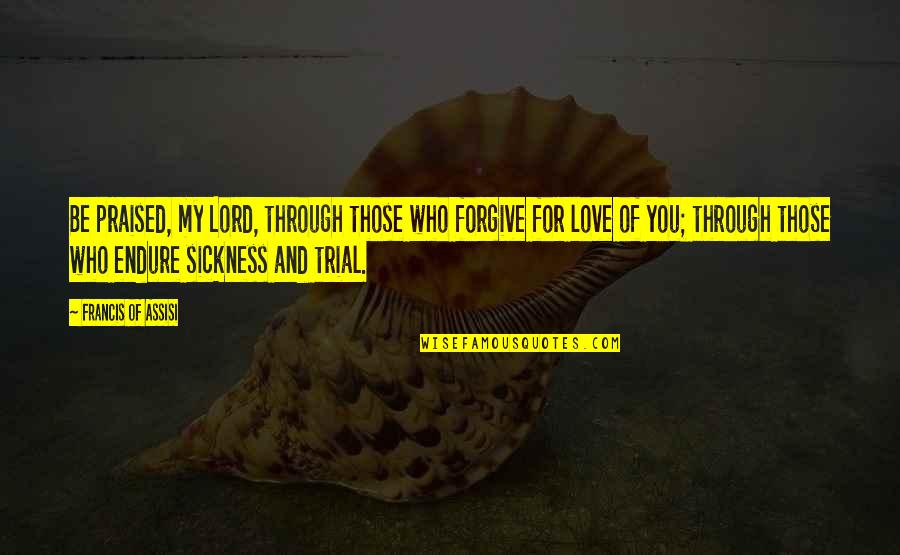 Be praised, my Lord, through those who forgive for love of you; through those who endure sickness and trial. —
Francis Of Assisi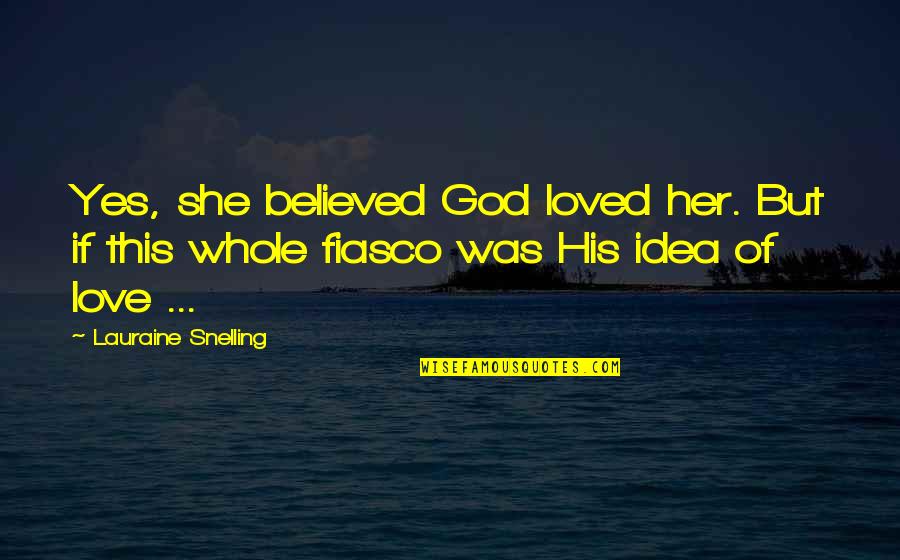 Yes, she believed God loved her. But if this whole fiasco was His idea of love ... —
Lauraine Snelling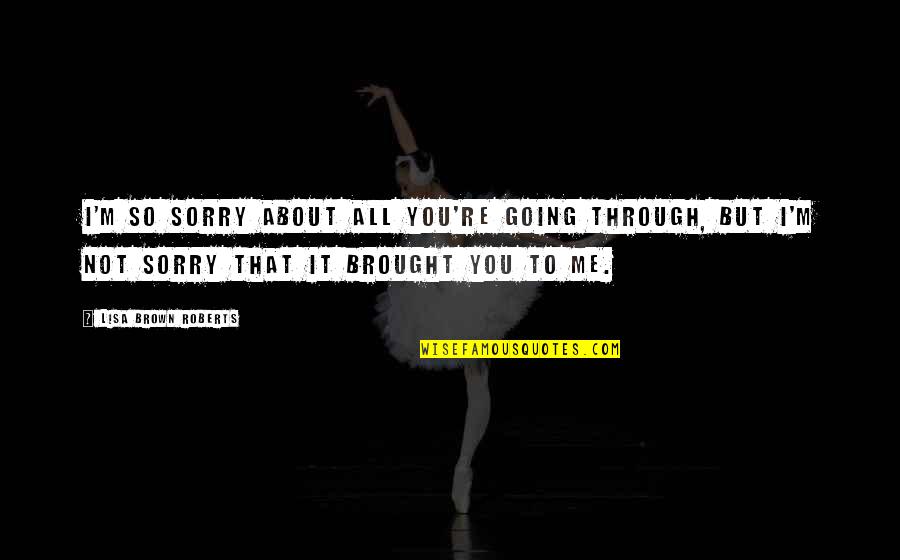 I'm so sorry about all you're going through, but I'm not sorry that it brought you to me. —
Lisa Brown Roberts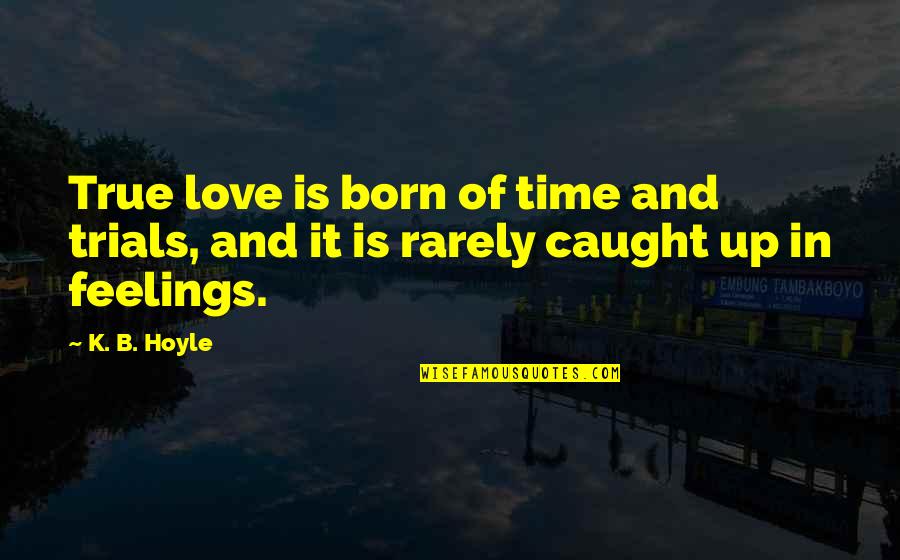 True love is born of time and trials, and it is rarely caught up in feelings. —
K. B. Hoyle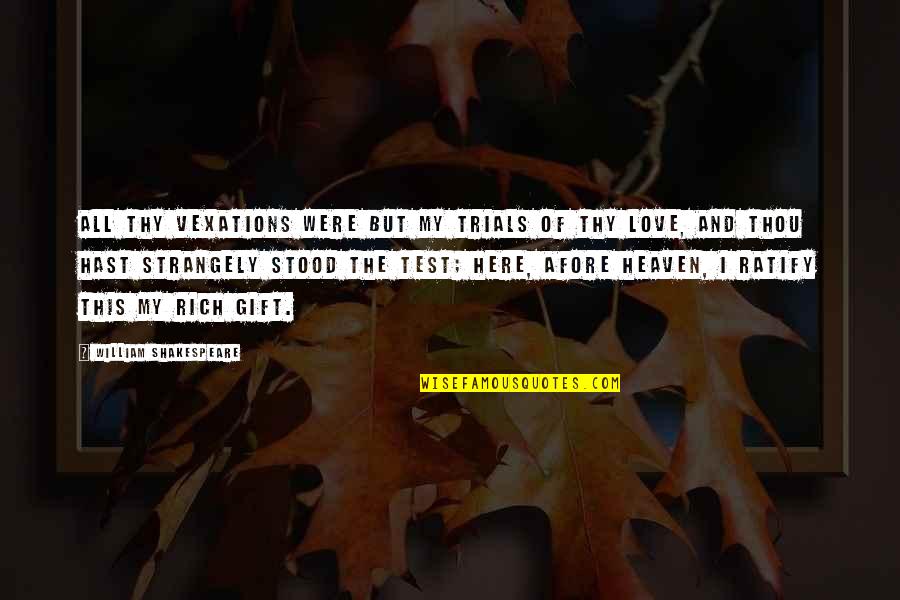 All thy vexations Were but my trials of thy love, and thou Hast strangely stood the test; here, afore heaven, I ratify this my rich gift. —
William Shakespeare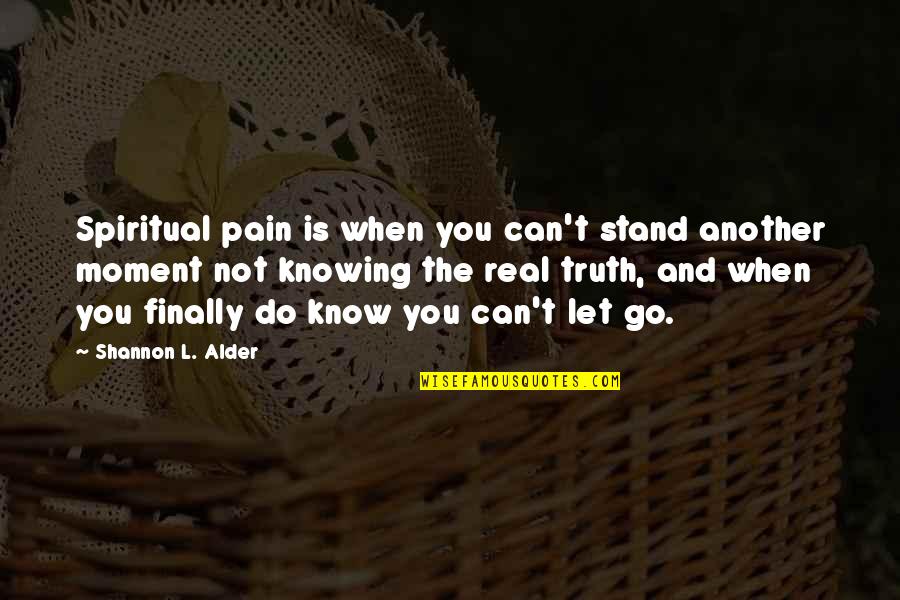 Spiritual pain is when you can't stand another moment not knowing the real truth, and when you finally do know you can't let go. —
Shannon L. Alder
In life we all go through trials and tribulations. So now tell me, will you pass or will you make a mess? —
Jonathan Anthony Burkett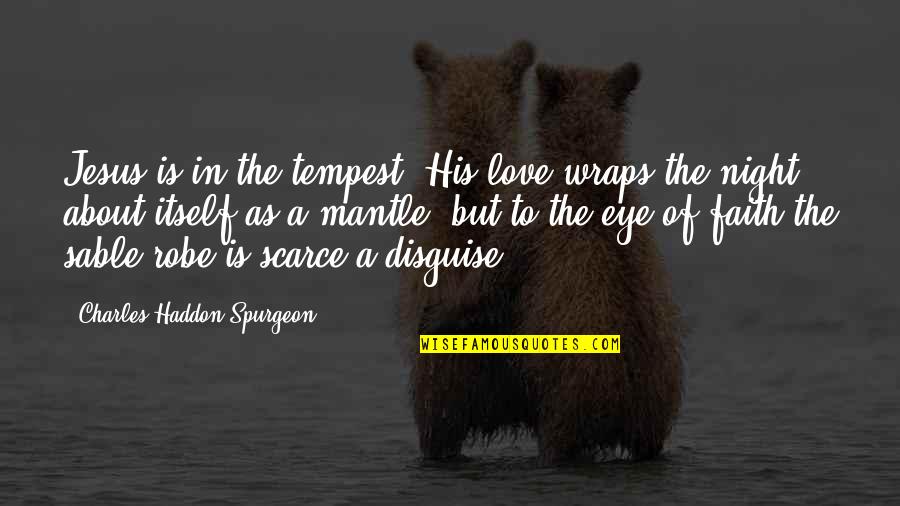 Jesus is in the tempest. His love wraps the night about itself as a mantle, but to the eye of faith the sable robe is scarce a disguise. —
Charles Haddon Spurgeon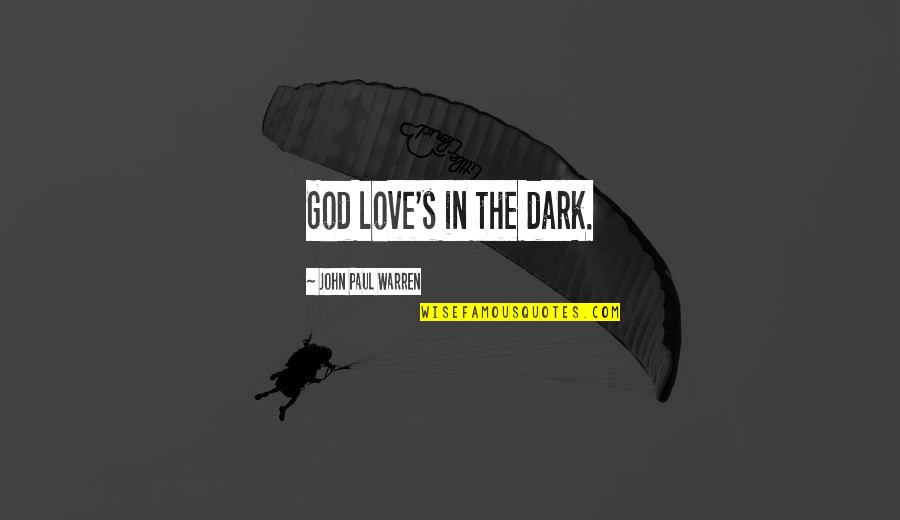 God love's in the dark. —
John Paul Warren