Enjoy My Night Quotes
Collection of top 20 famous quotes about Enjoy My Night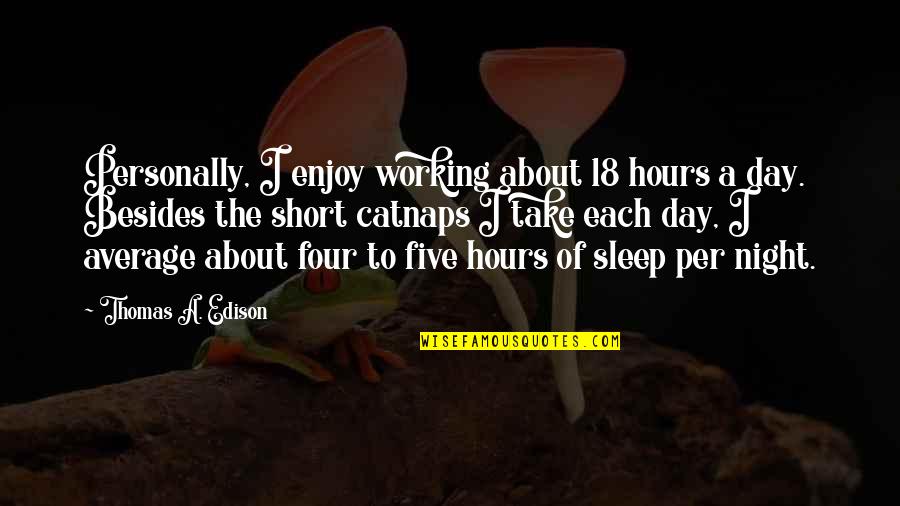 Personally, I enjoy working about 18 hours a day. Besides the short catnaps I take each day, I average about four to five hours of sleep per night.
—
Thomas A. Edison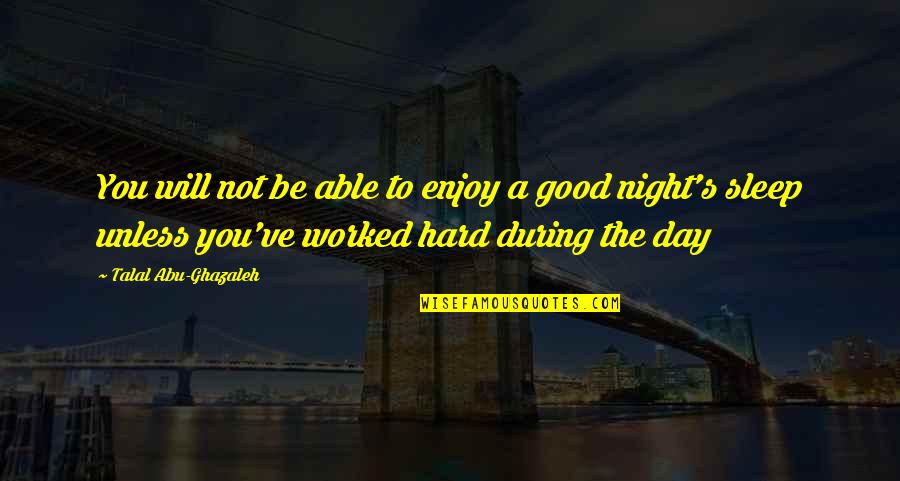 You will not be able to enjoy a good night's sleep unless you've worked hard during the day
—
Talal Abu-Ghazaleh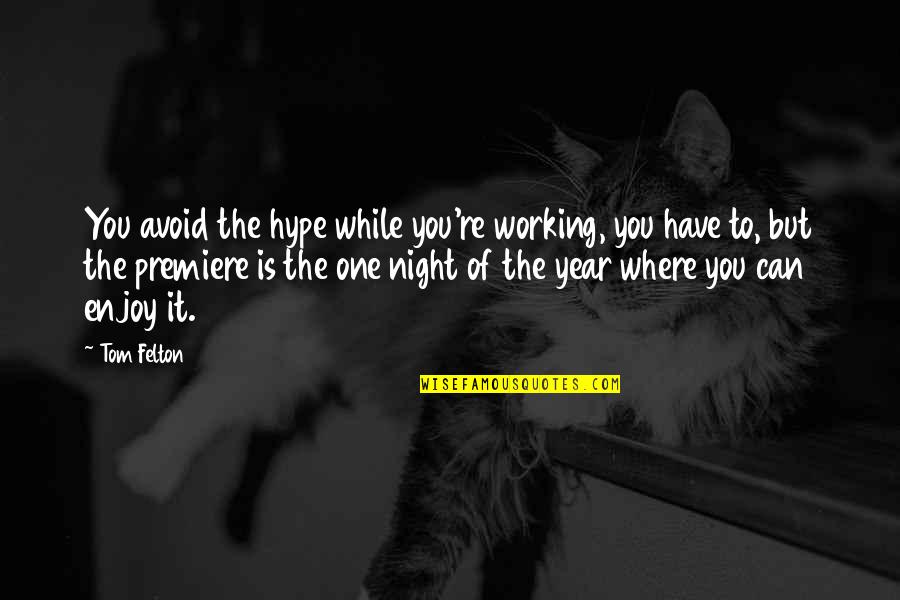 You avoid the hype while you're working, you have to, but the premiere is the one night of the year where you can enjoy it.
—
Tom Felton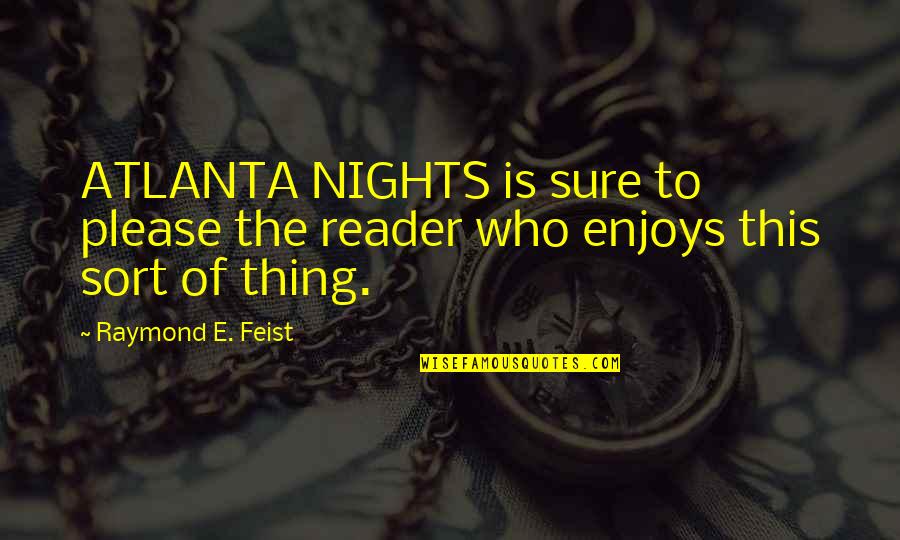 ATLANTA NIGHTS is sure to please the reader who enjoys this sort of thing.
—
Raymond E. Feist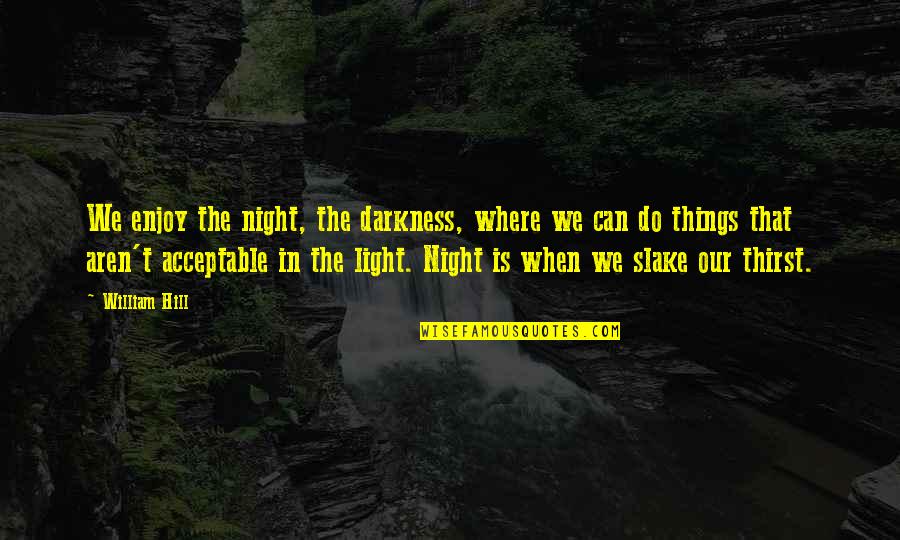 We enjoy the night, the darkness, where we can do things that aren't acceptable in the light. Night is when we slake our thirst.
—
William Hill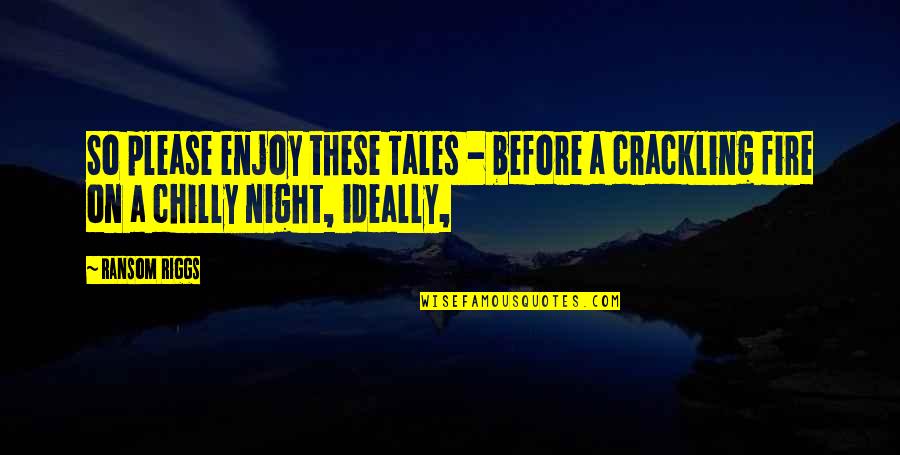 So please enjoy these Tales - before a crackling fire on a chilly night, ideally,
—
Ransom Riggs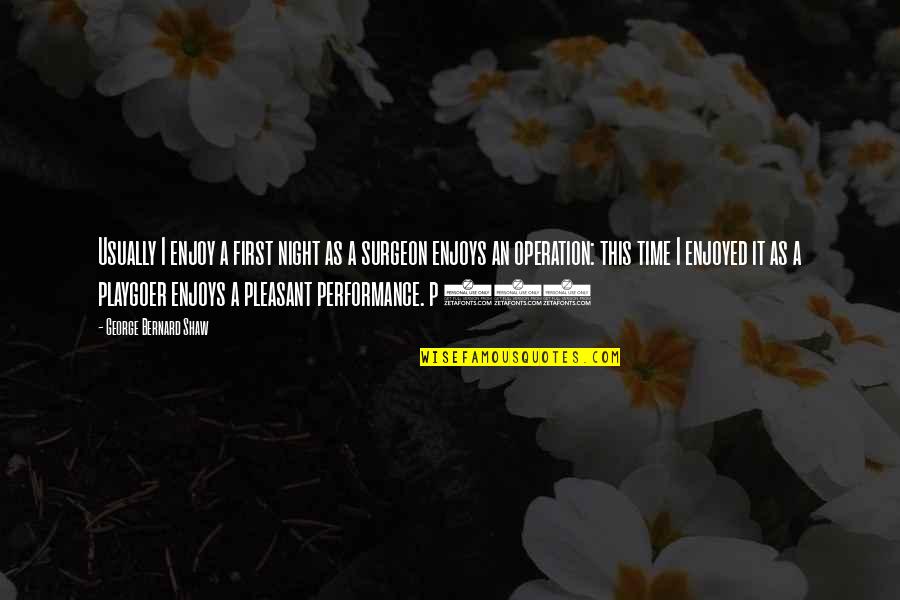 Usually I enjoy a first night as a surgeon enjoys an operation: this time I enjoyed it as a playgoer enjoys a pleasant performance. p 267
—
George Bernard Shaw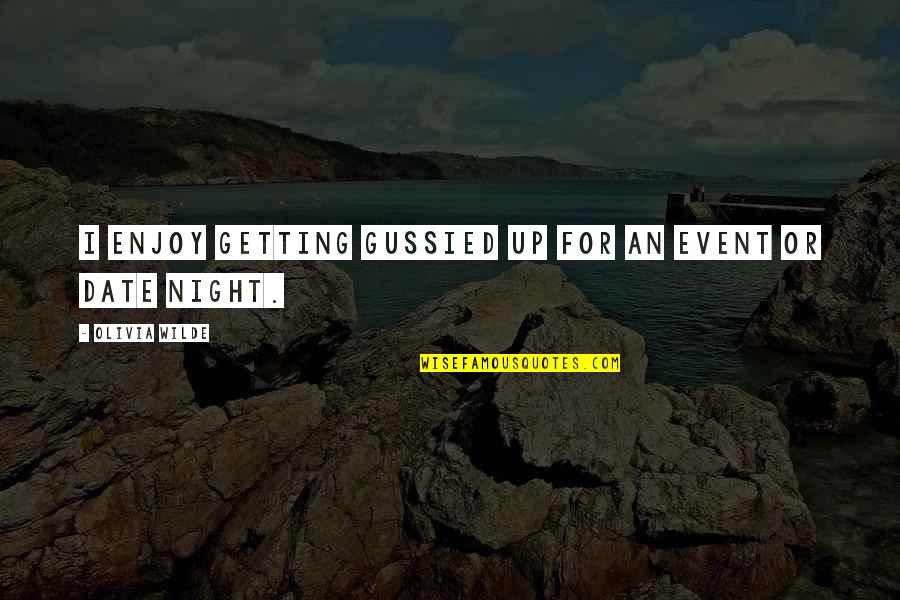 I enjoy getting gussied up for an event or date night.
—
Olivia Wilde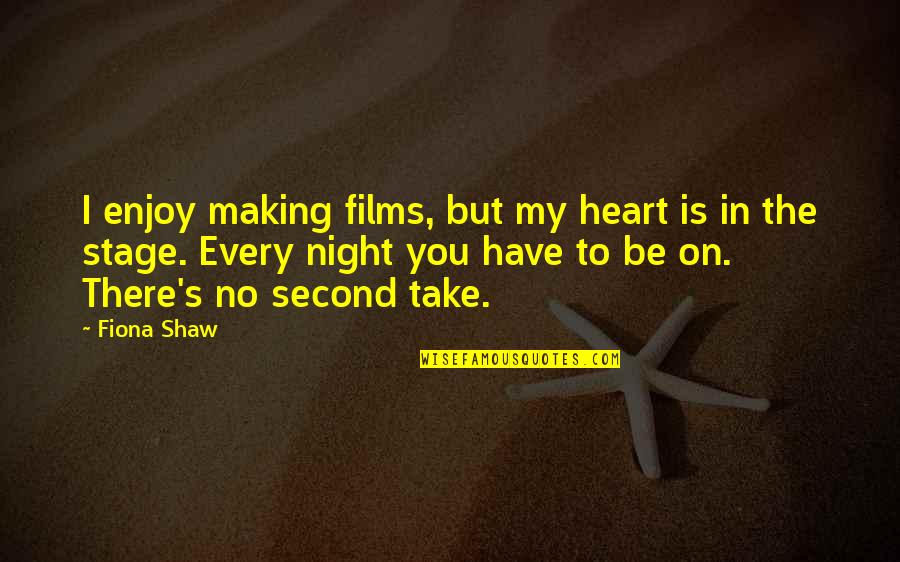 I enjoy making films, but my heart is in the stage. Every night you have to be on. There's no second take. —
Fiona Shaw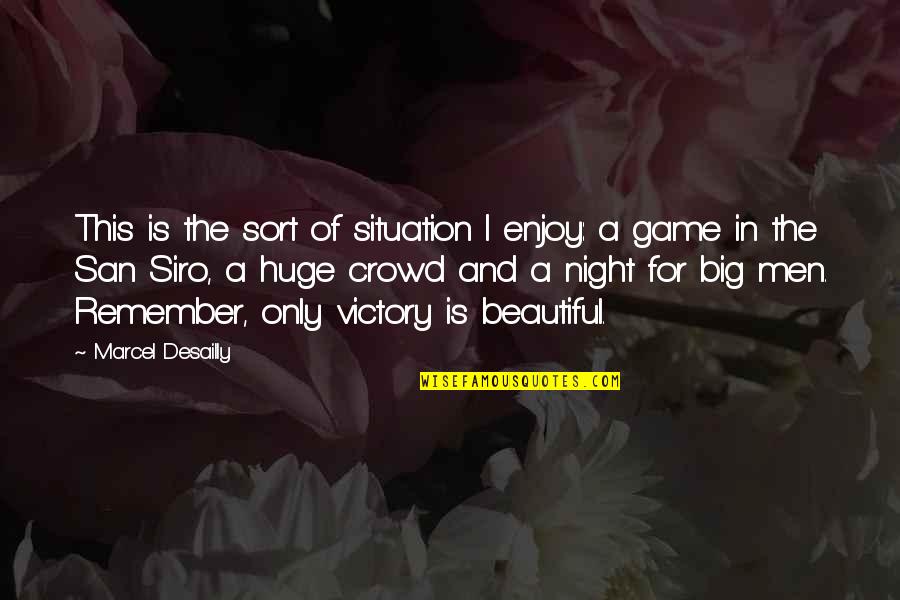 This is the sort of situation I enjoy: a game in the San Siro, a huge crowd and a night for big men. Remember, only victory is beautiful. —
Marcel Desailly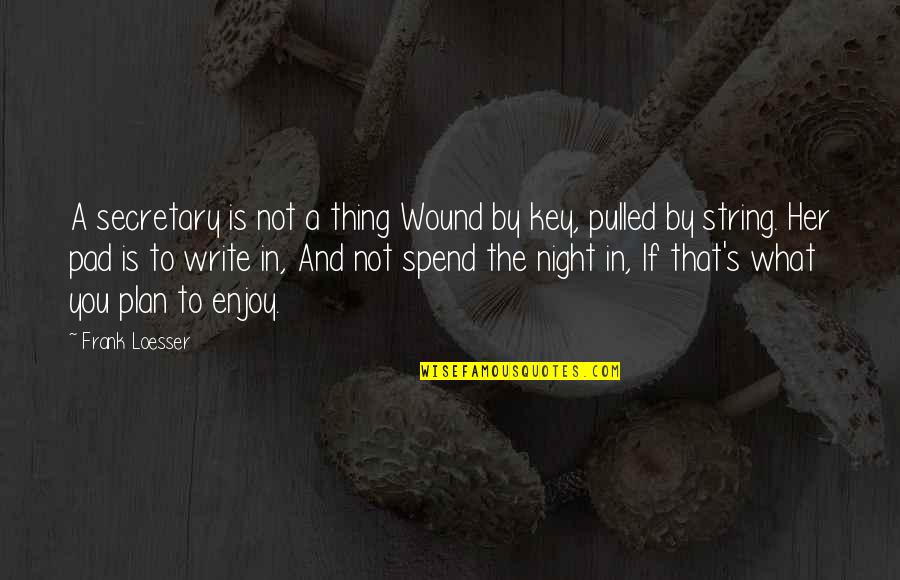 A secretary is not a thing Wound by key, pulled by string. Her pad is to write in, And not spend the night in, If that's what you plan to enjoy. —
Frank Loesser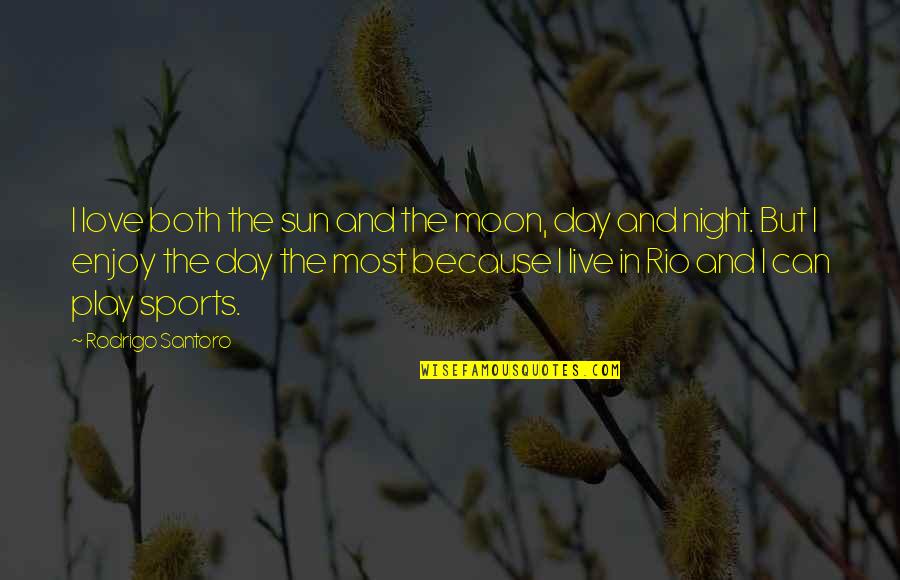 I love both the sun and the moon, day and night. But I enjoy the day the most because I live in Rio and I can play sports. —
Rodrigo Santoro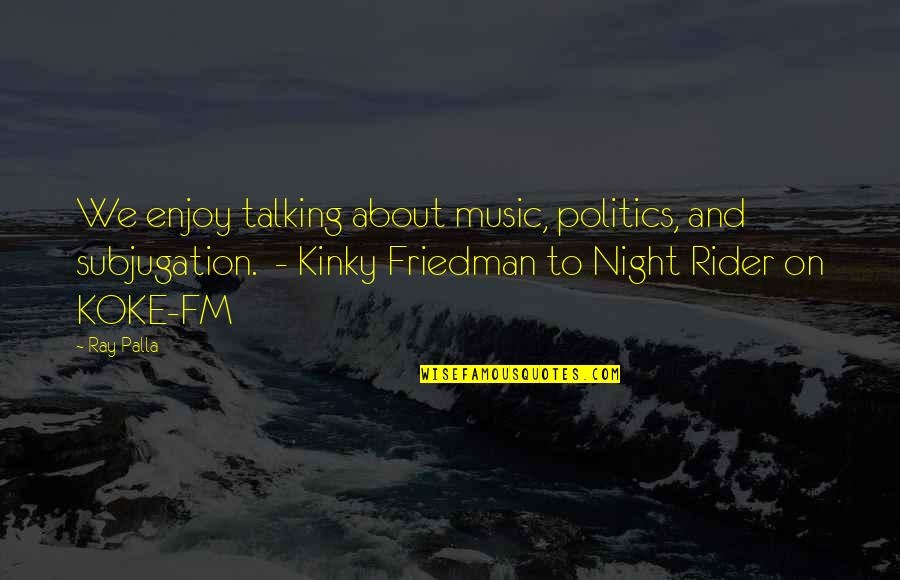 We enjoy talking about music, politics, and subjugation. - Kinky Friedman to Night Rider on KOKE-FM —
Ray Palla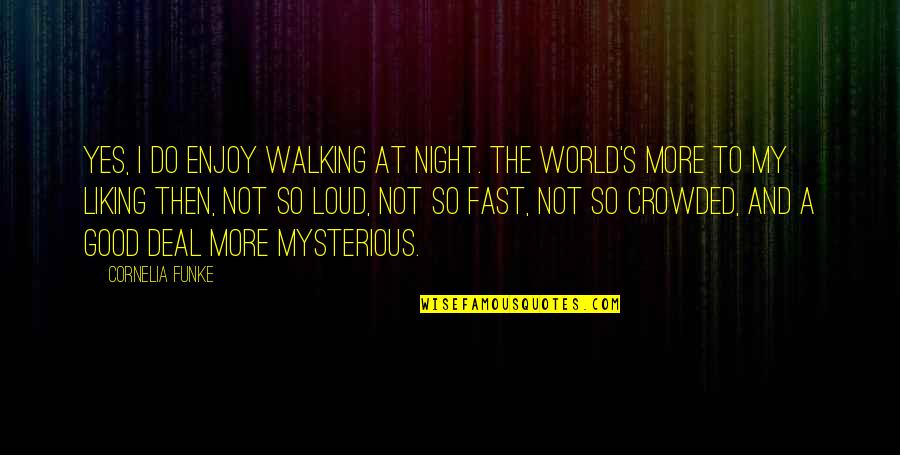 Yes, I do enjoy walking at night. The world's more to my liking then, not so loud, not so fast, not so crowded, and a good deal more mysterious. —
Cornelia Funke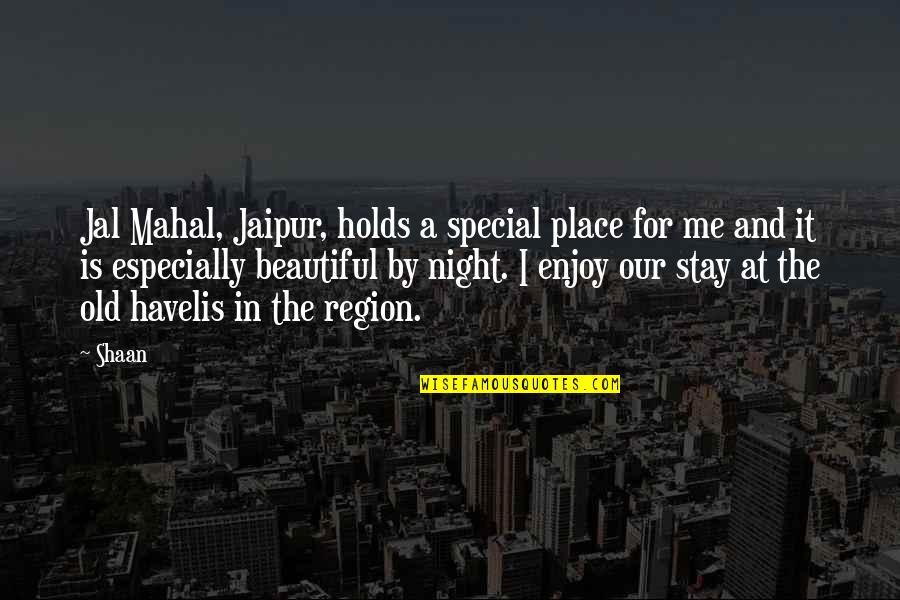 Jal Mahal, Jaipur, holds a special place for me and it is especially beautiful by night. I enjoy our stay at the old havelis in the region. —
Shaan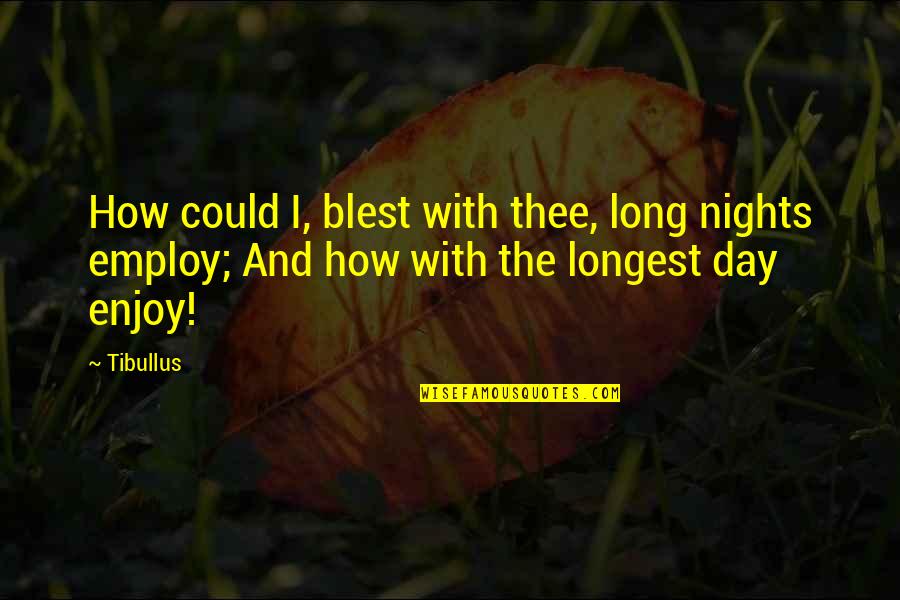 How could I, blest with thee, long nights employ; And how with the longest day enjoy! —
Tibullus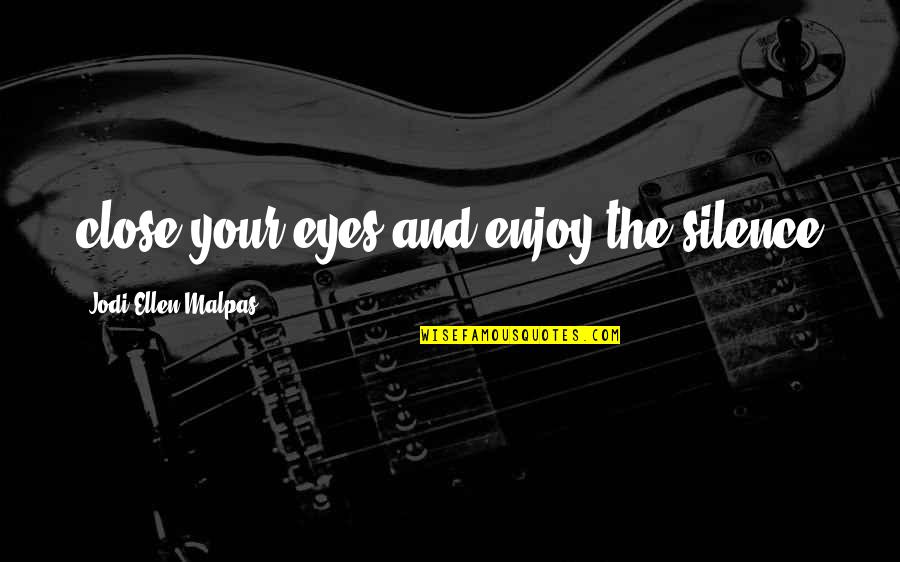 close your eyes and enjoy the silence —
Jodi Ellen Malpas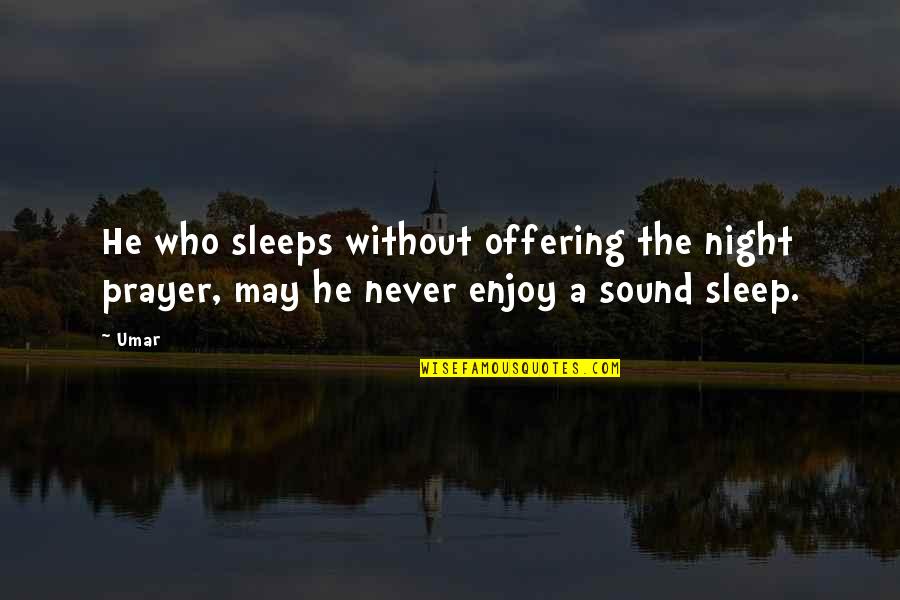 He who sleeps without offering the night prayer, may he never enjoy a sound sleep. —
Umar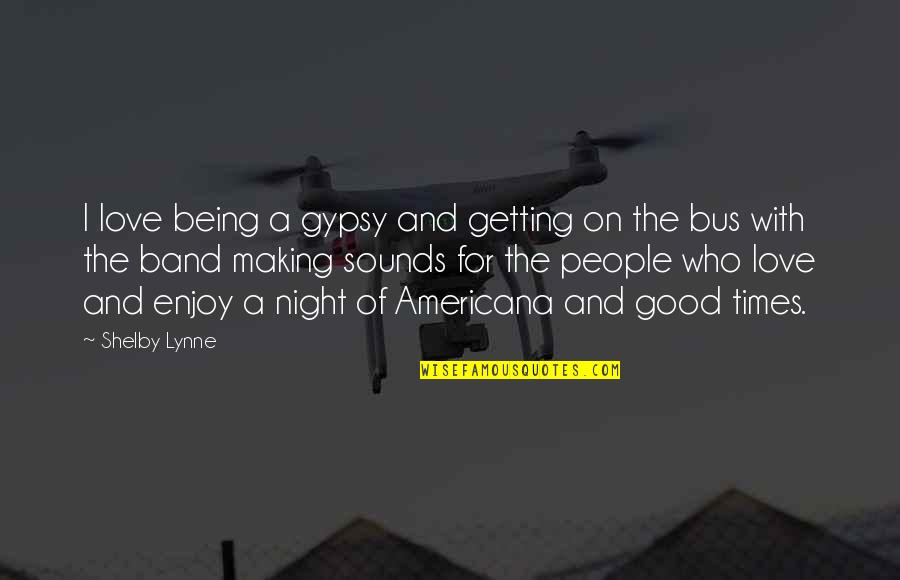 I love being a gypsy and getting on the bus with the band making sounds for the people who love and enjoy a night of Americana and good times. —
Shelby Lynne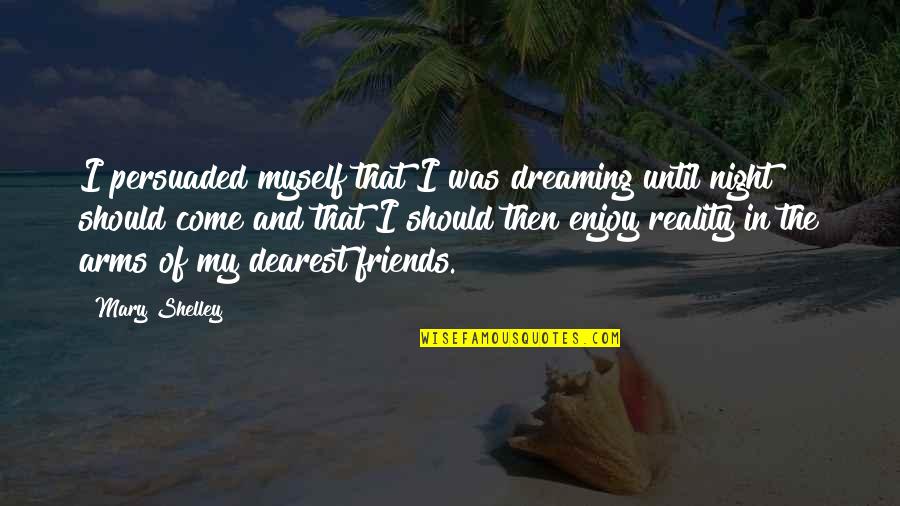 I persuaded myself that I was dreaming until night should come and that I should then enjoy reality in the arms of my dearest friends. —
Mary Shelley