England Football Quotes
Collection of top 32 famous quotes about England Football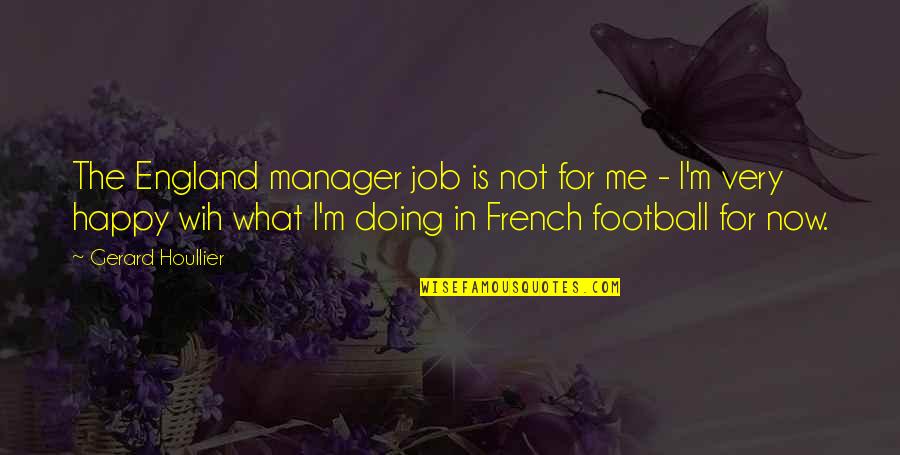 The England manager job is not for me - I'm very happy wih what I'm doing in French football for now.
—
Gerard Houllier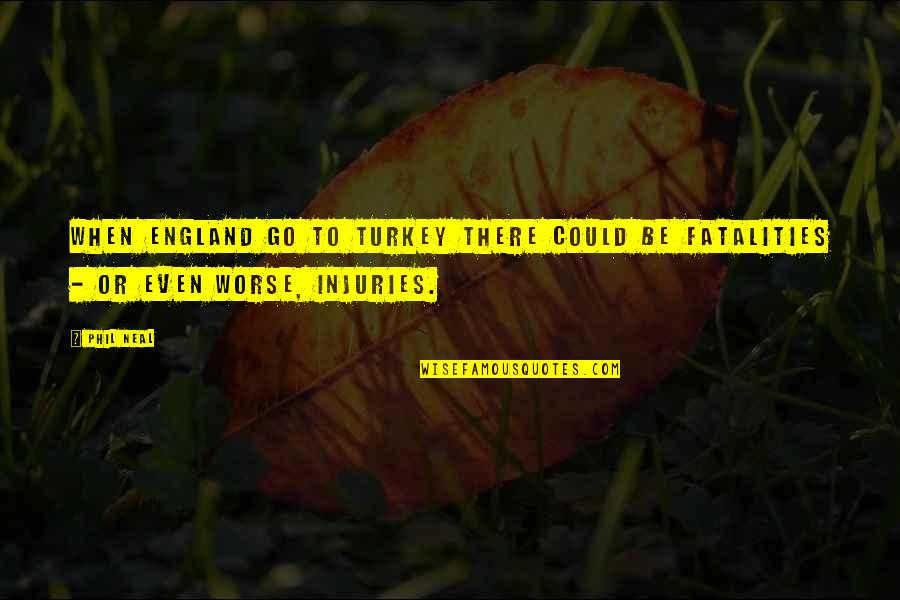 When England go to Turkey there could be fatalities - or even worse, injuries.
—
Phil Neal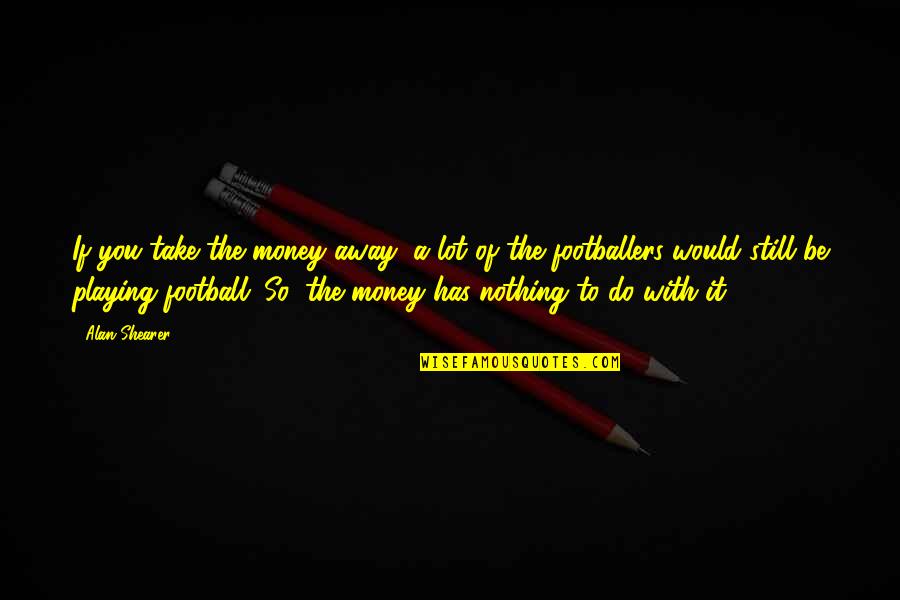 If you take the money away, a lot of the footballers would still be playing football. So, the money has nothing to do with it.
—
Alan Shearer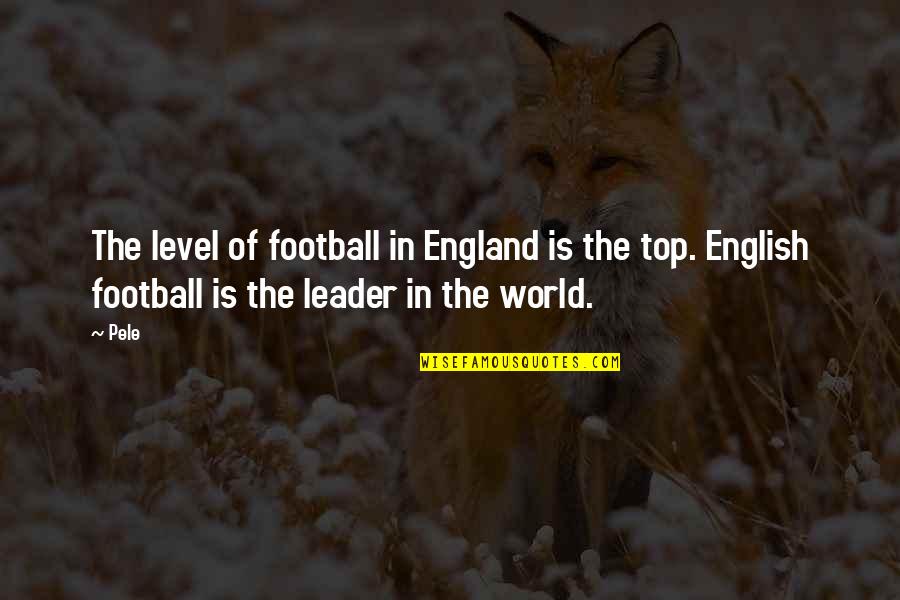 The level of football in England is the top. English football is the leader in the world.
—
Pele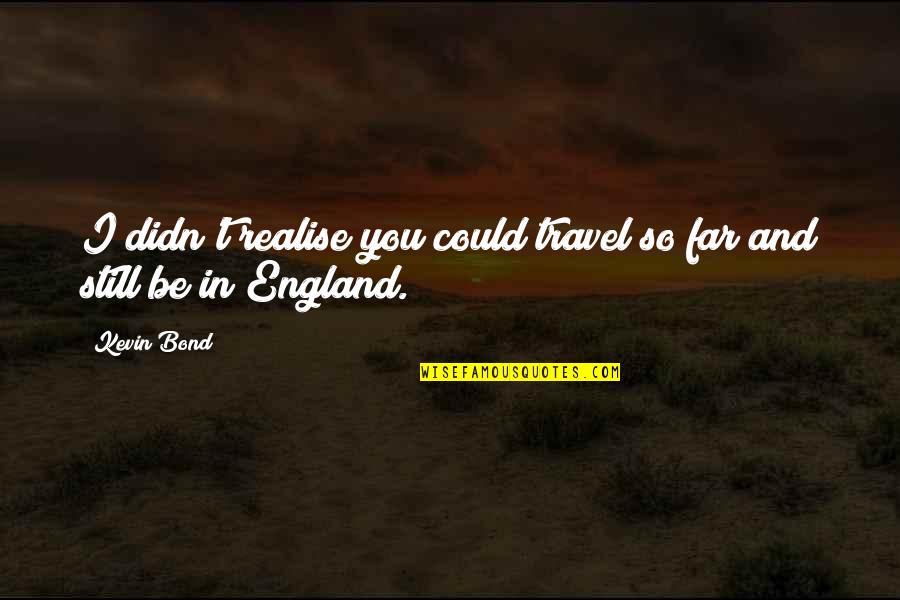 I didn't realise you could travel so far and still be in England.
—
Kevin Bond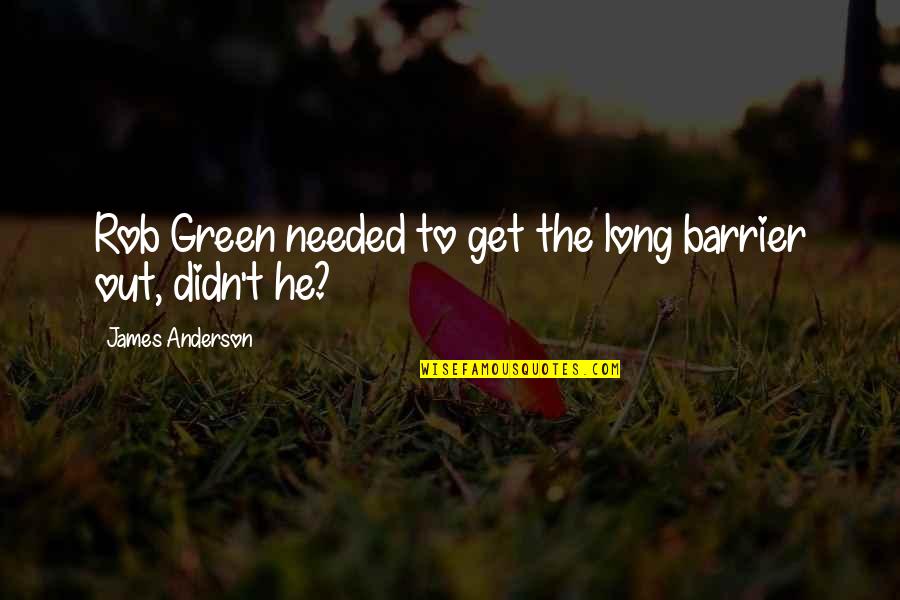 Rob Green needed to get the long barrier out, didn't he?
—
James Anderson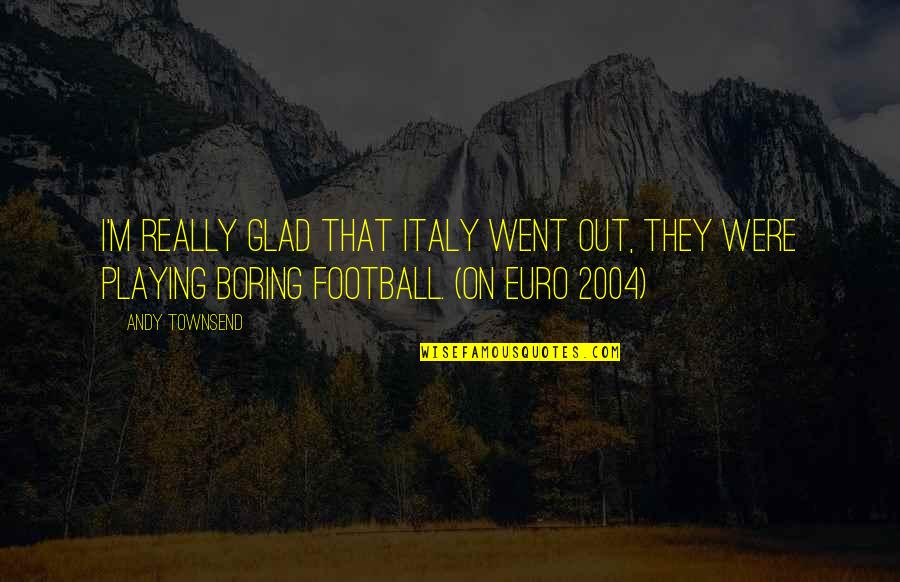 I'm really glad that Italy went out, they were playing boring football.
(on Euro 2004)
—
Andy Townsend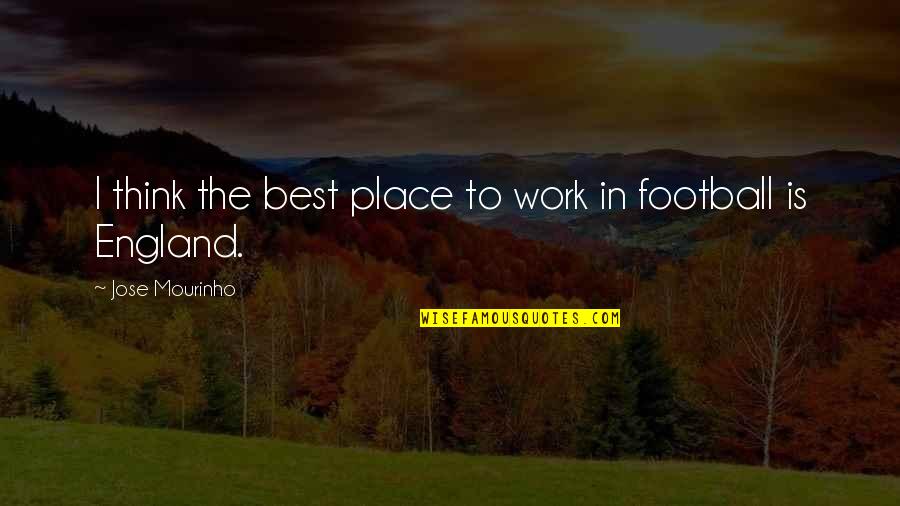 I think the best place to work in football is England.
—
Jose Mourinho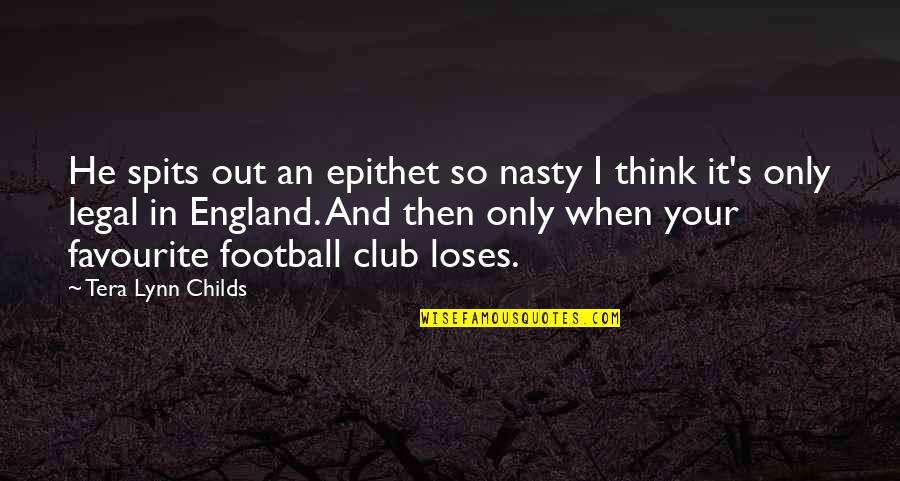 He spits out an epithet so nasty I think it's only legal in England. And then only when your favourite football club loses.
—
Tera Lynn Childs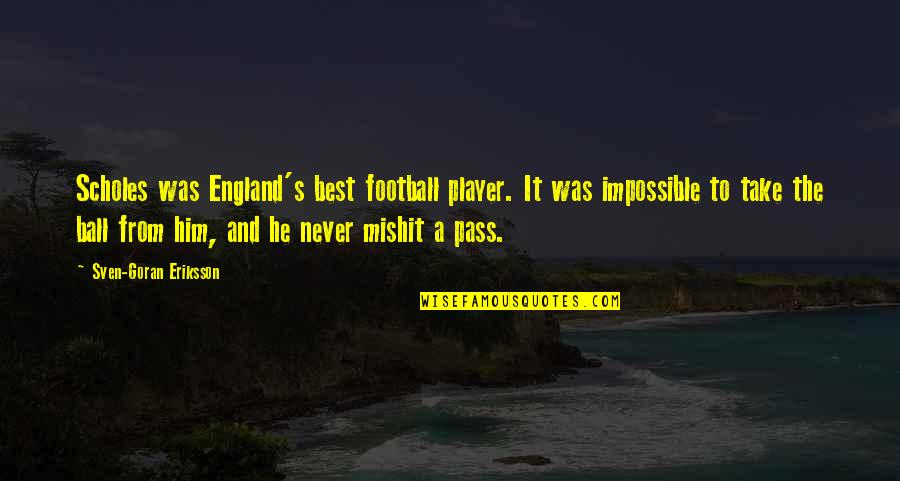 Scholes was England's best football player. It was impossible to take the ball from him, and he never mishit a pass.
—
Sven-Goran Eriksson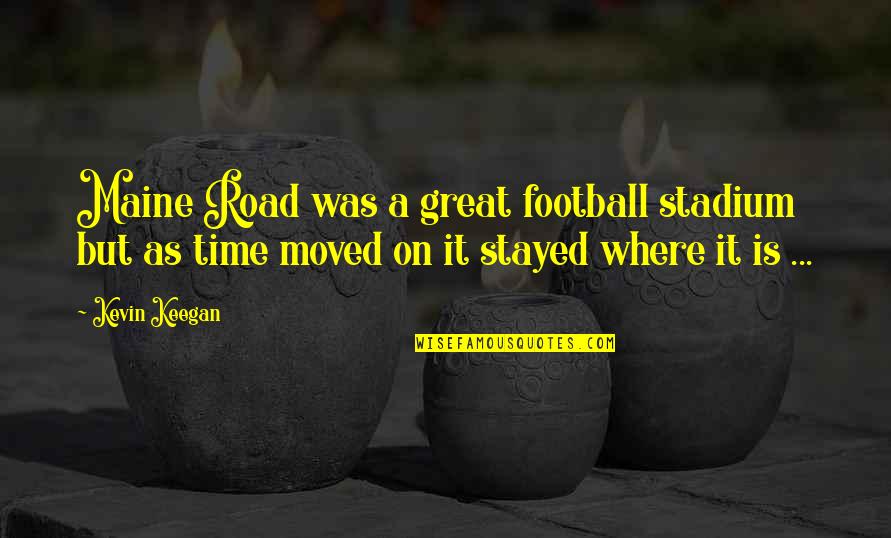 Maine Road was a great football stadium but as time moved on it stayed where it is ... —
Kevin Keegan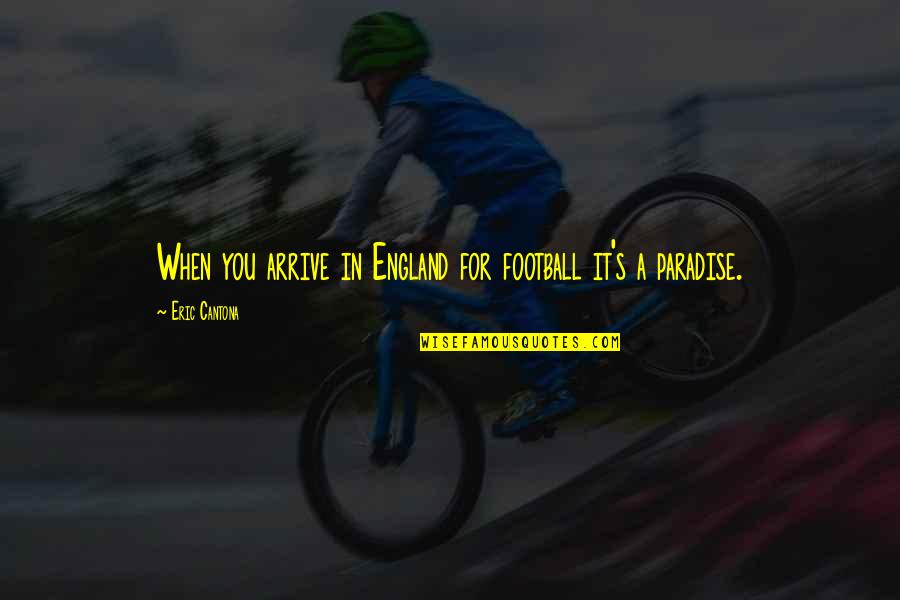 When you arrive in England for football it's a paradise. —
Eric Cantona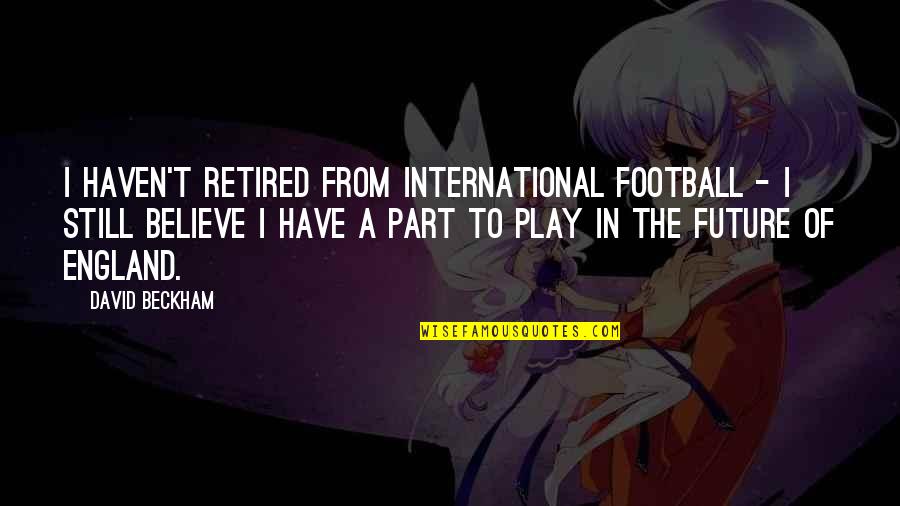 I haven't retired from international football - I still believe I have a part to play in the future of England. —
David Beckham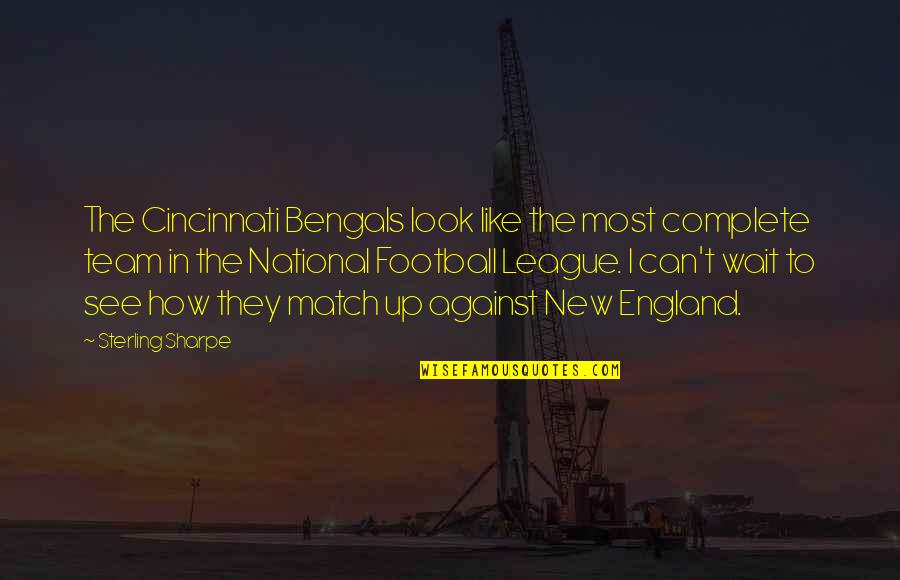 The Cincinnati Bengals look like the most complete team in the National Football League. I can't wait to see how they match up against New England. —
Sterling Sharpe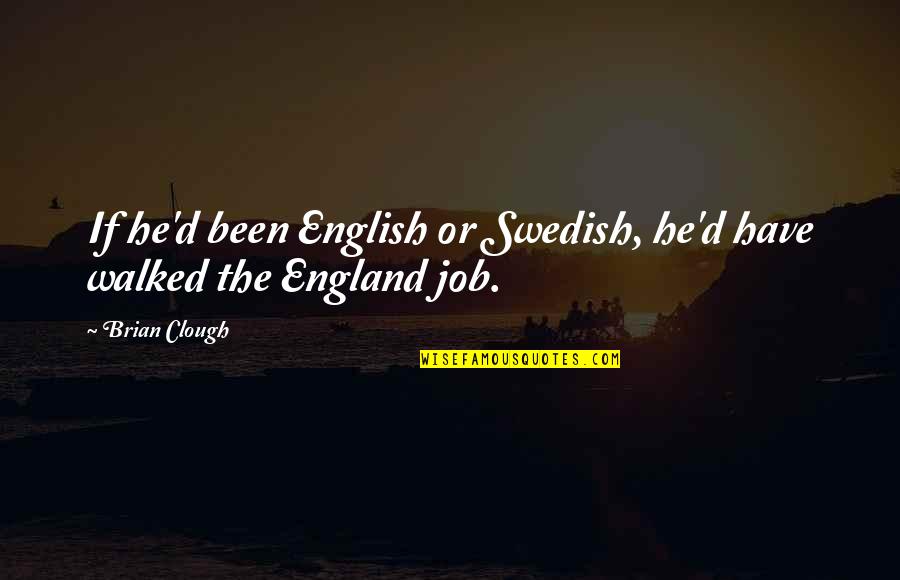 If he'd been English or Swedish, he'd have walked the England job. —
Brian Clough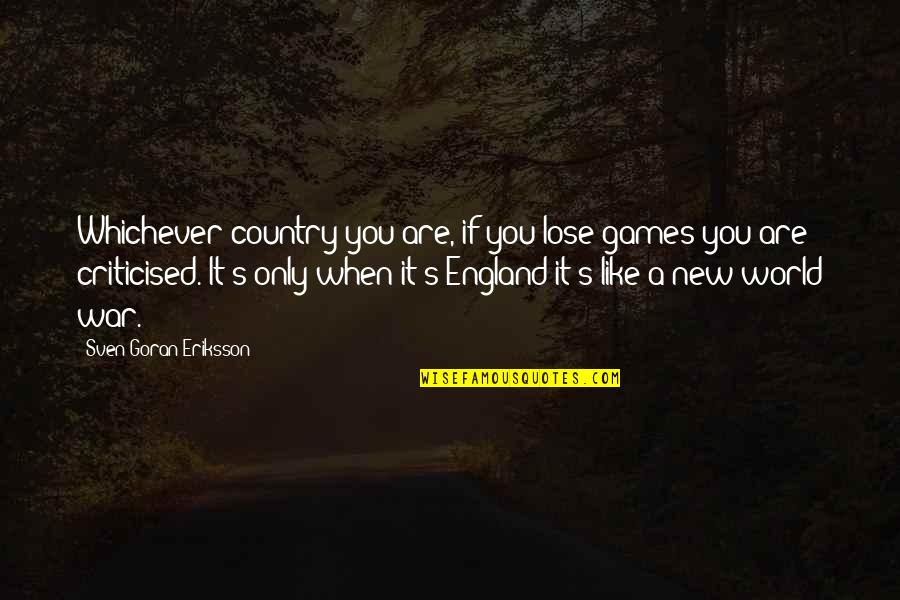 Whichever country you are, if you lose games you are criticised. It's only when it's England it's like a new world war. —
Sven-Goran Eriksson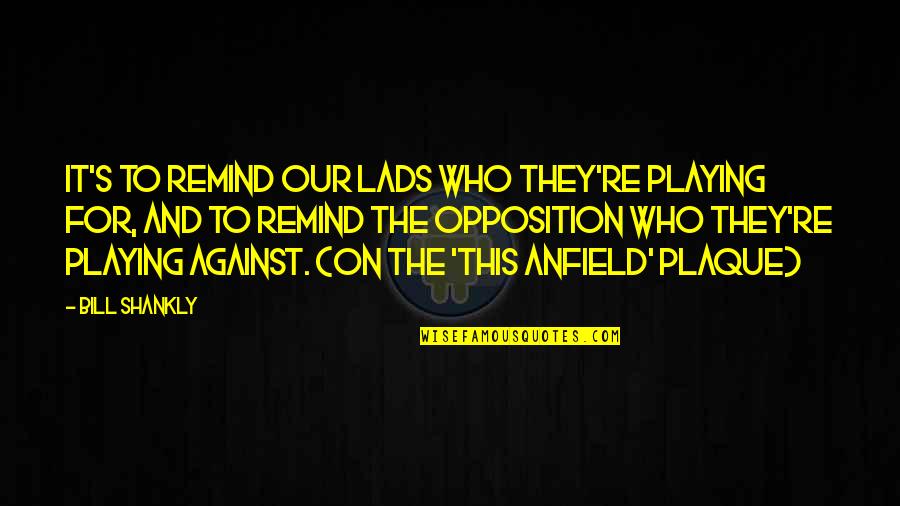 It's to remind our lads who they're playing for, and to remind the opposition who they're playing against.
(on the 'This Anfield' plaque) —
Bill Shankly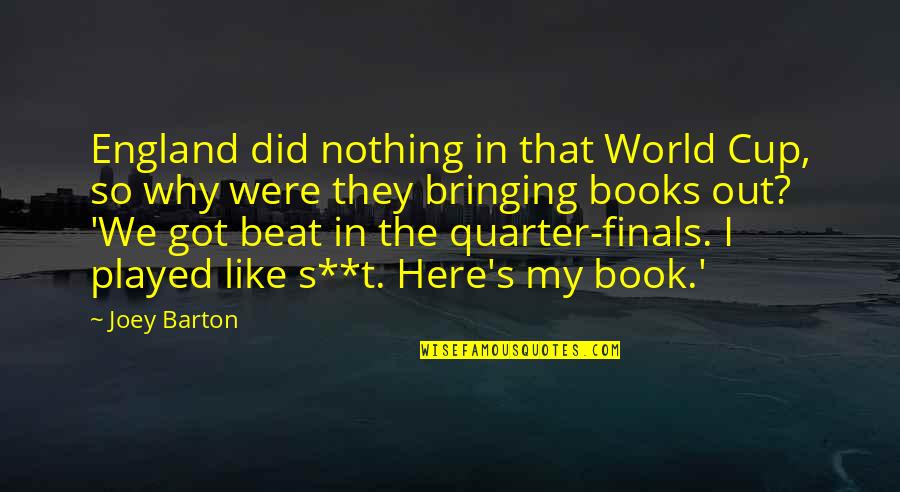 England did nothing in that World Cup, so why were they bringing books out? 'We got beat in the quarter-finals. I played like s**t. Here's my book.' —
Joey Barton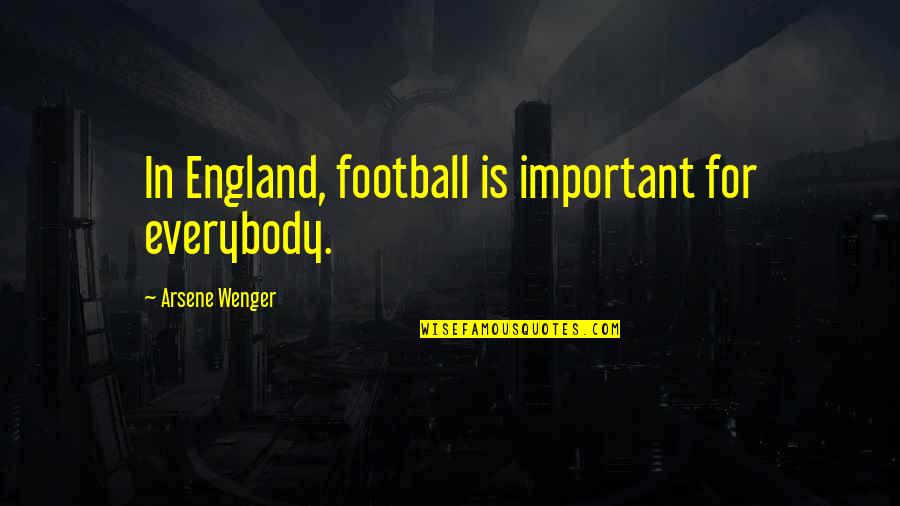 In England, football is important for everybody. —
Arsene Wenger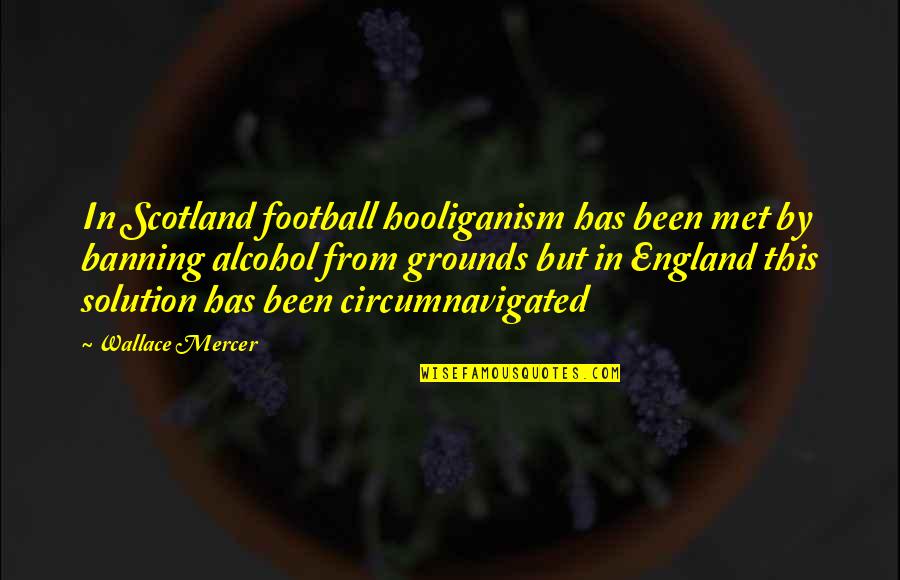 In Scotland football hooliganism has been met by banning alcohol from grounds but in England this solution has been circumnavigated —
Wallace Mercer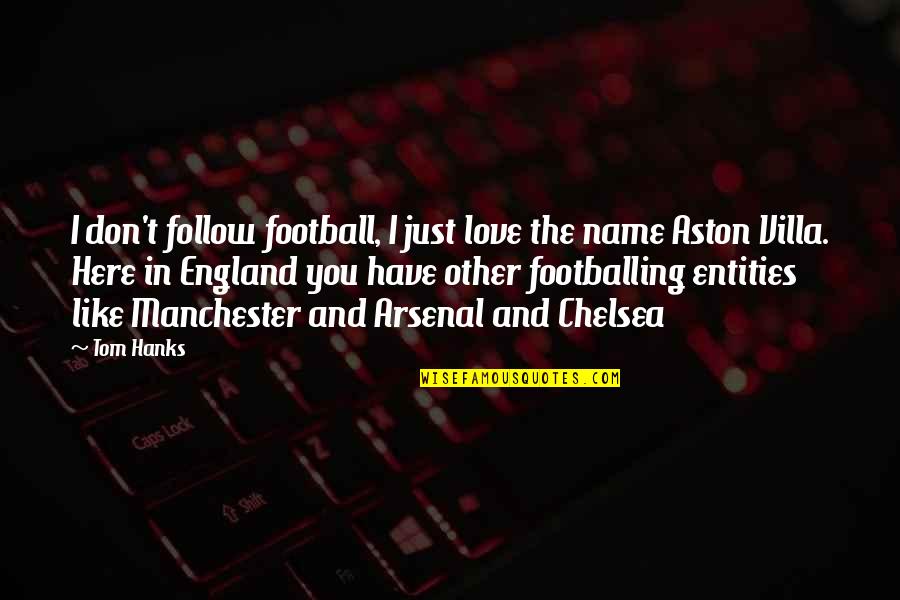 I don't follow football, I just love the name Aston Villa. Here in England you have other footballing entities like Manchester and Arsenal and Chelsea —
Tom Hanks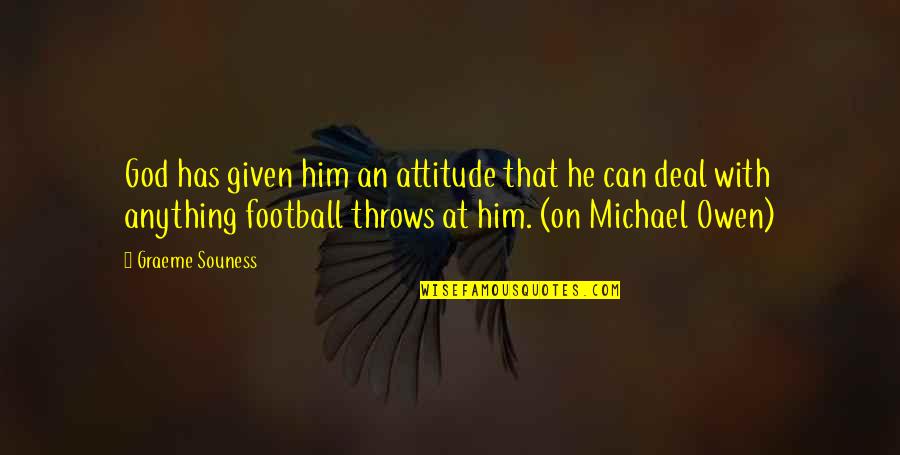 God has given him an attitude that he can deal with anything football throws at him.
(on Michael Owen) —
Graeme Souness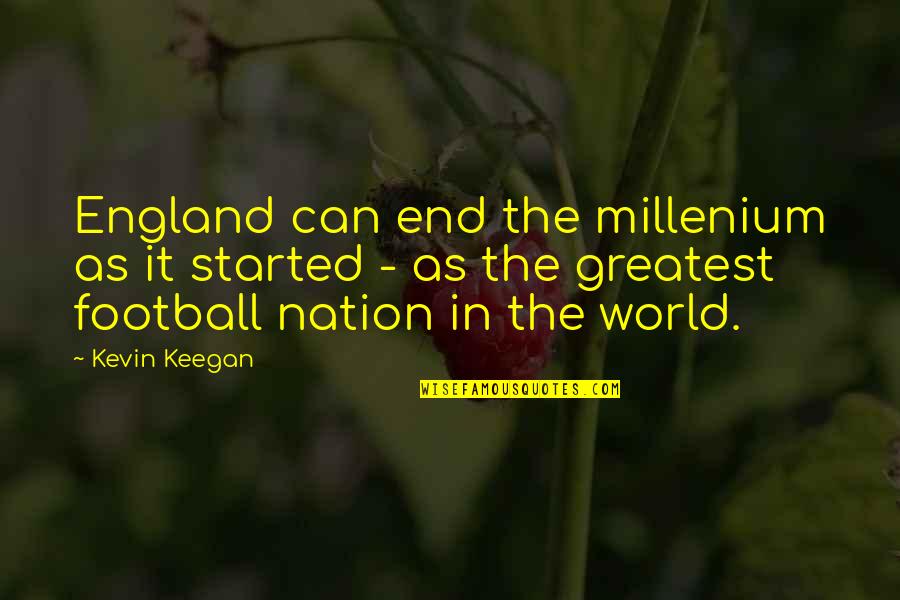 England can end the millenium as it started - as the greatest football nation in the world. —
Kevin Keegan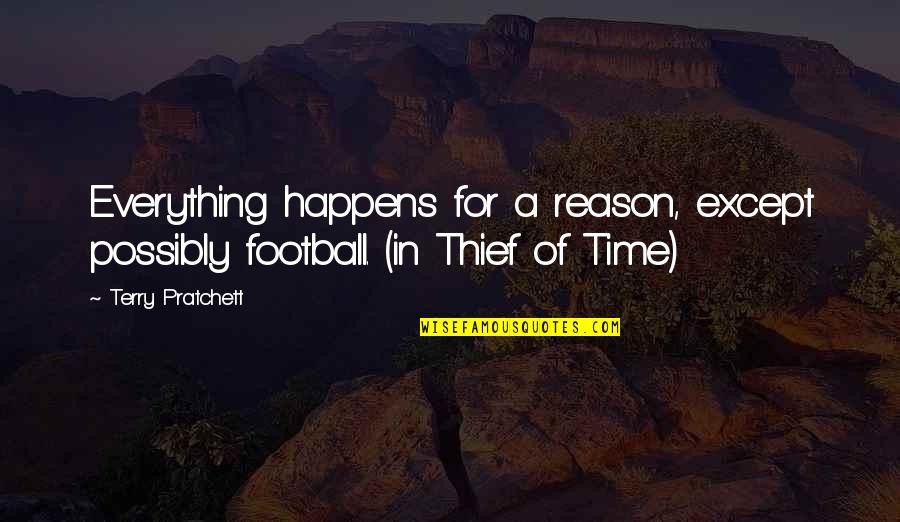 Everything happens for a reason, except possibly football.
(in Thief of Time) —
Terry Pratchett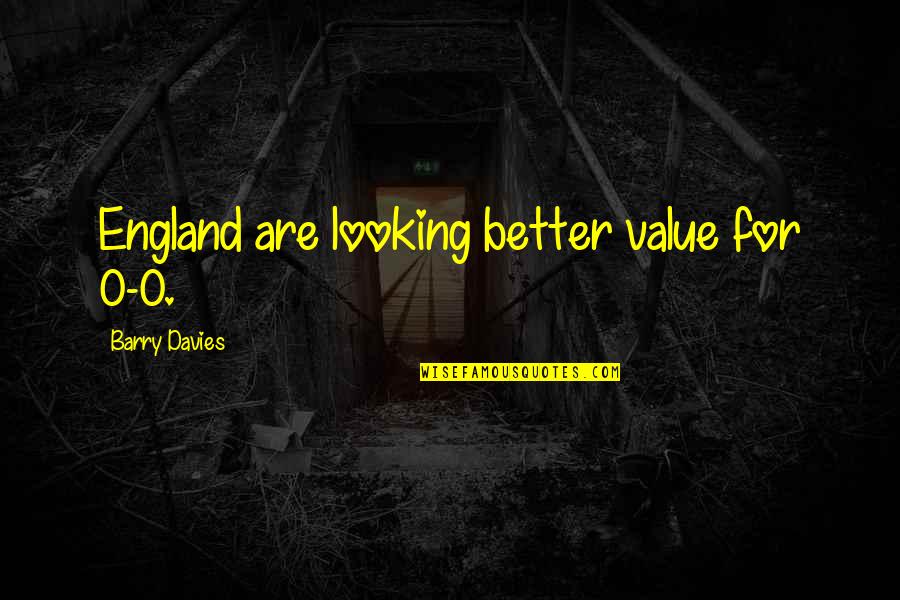 England are looking better value for 0-0. —
Barry Davies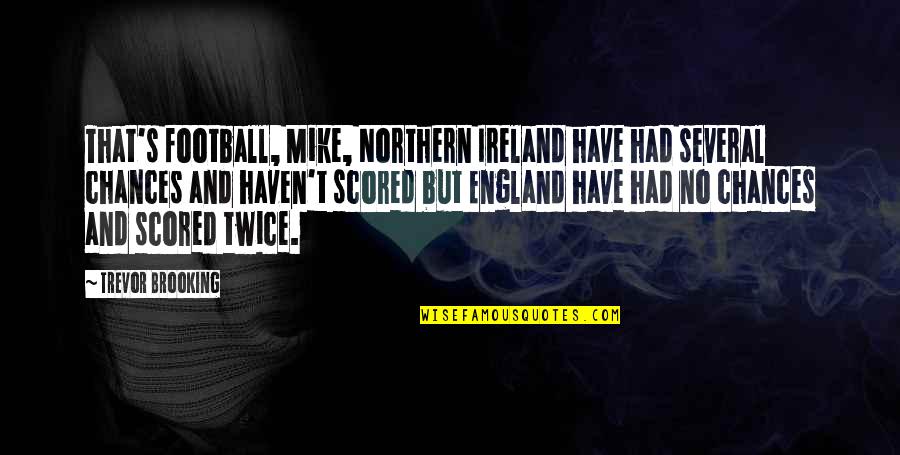 That's football, Mike, Northern Ireland have had several chances and haven't scored but England have had no chances and scored twice. —
Trevor Brooking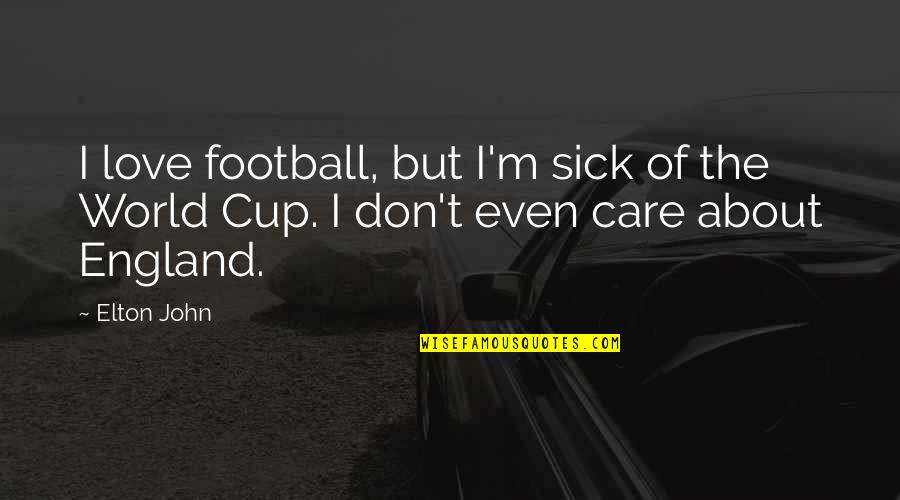 I love football, but I'm sick of the World Cup. I don't even care about England. —
Elton John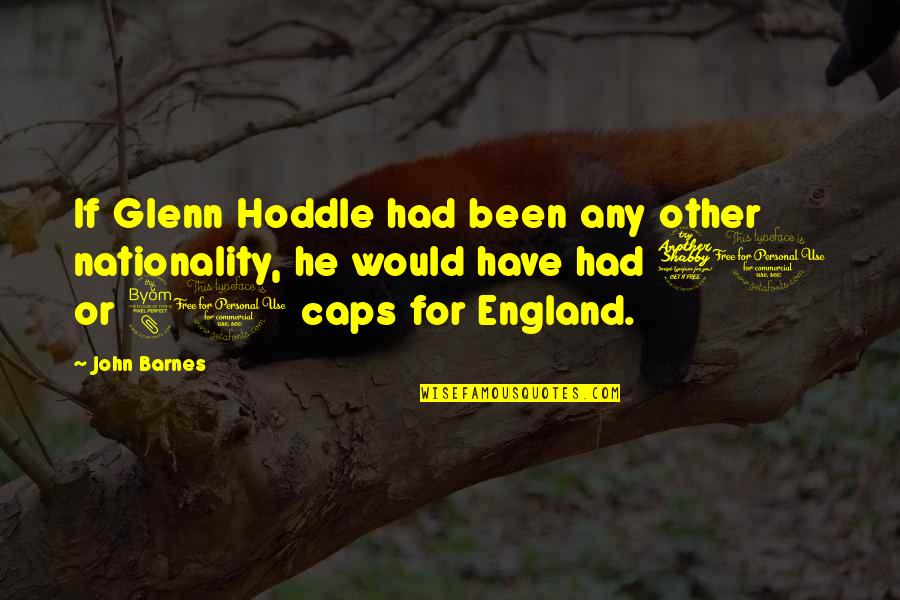 If Glenn Hoddle had been any other nationality, he would have had 70 or 80 caps for England. —
John Barnes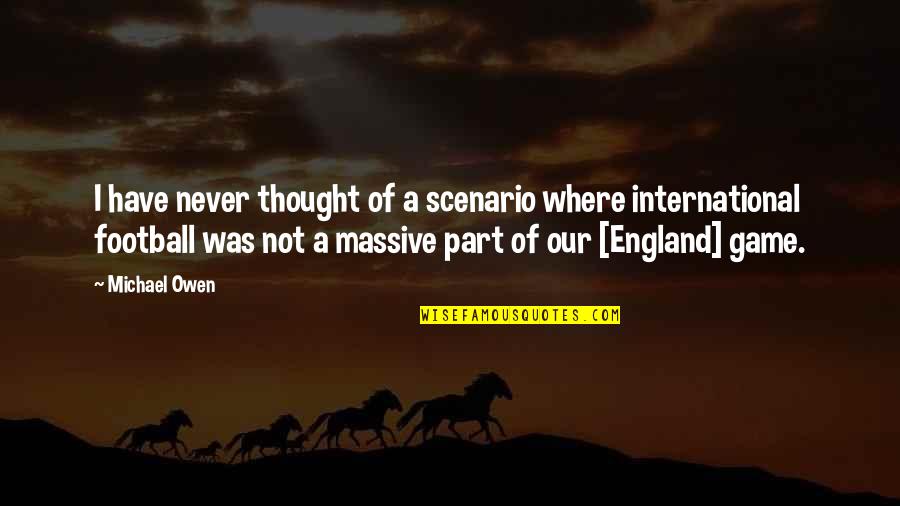 I have never thought of a scenario where international football was not a massive part of our [England] game. —
Michael Owen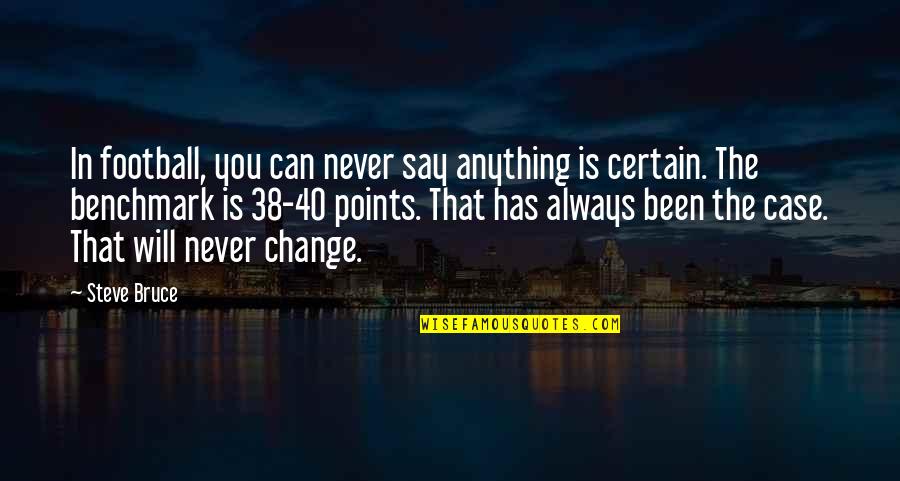 In football, you can never say anything is certain. The benchmark is 38-40 points. That has always been the case. That will never change. —
Steve Bruce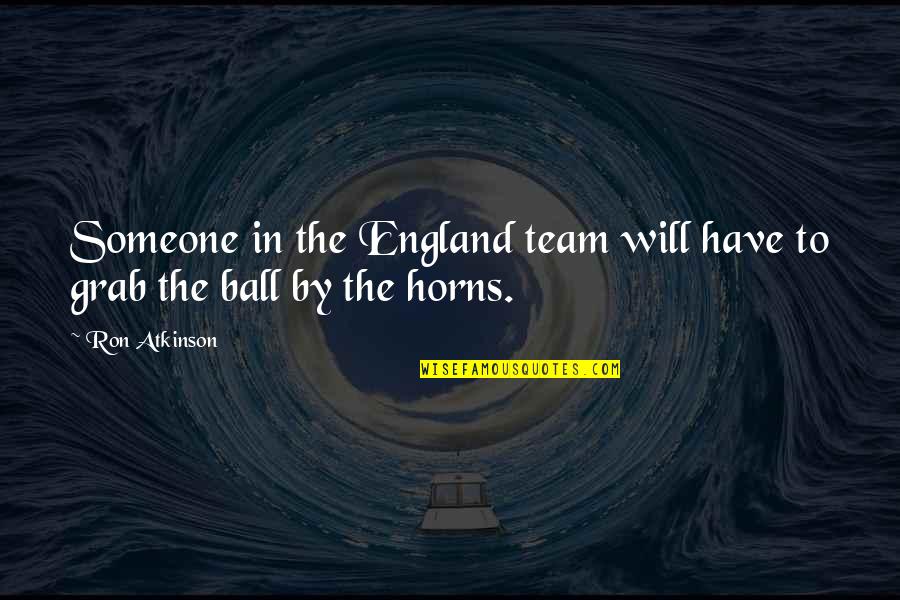 Someone in the England team will have to grab the ball by the horns. —
Ron Atkinson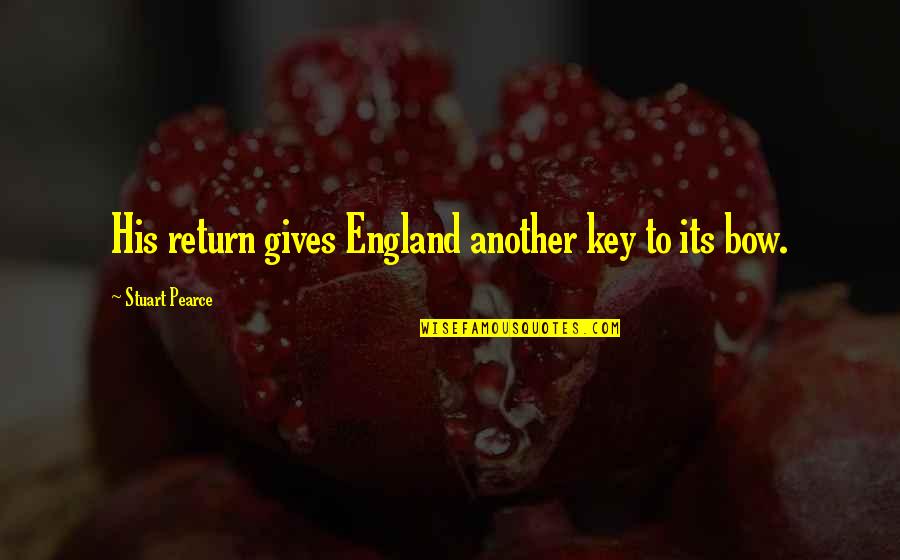 His return gives England another key to its bow. —
Stuart Pearce