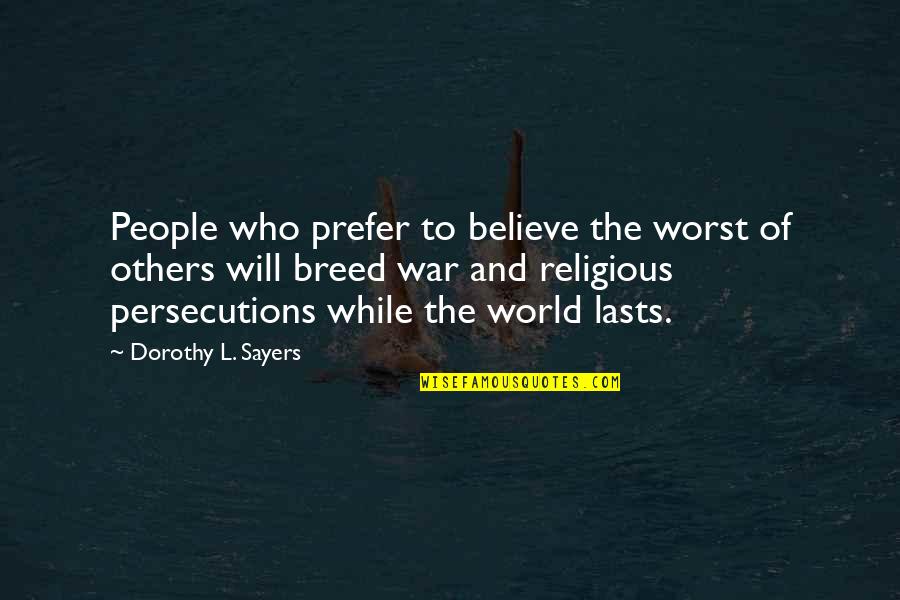 People who prefer to believe the worst of others will breed war and religious persecutions while the world lasts.
—
Dorothy L. Sayers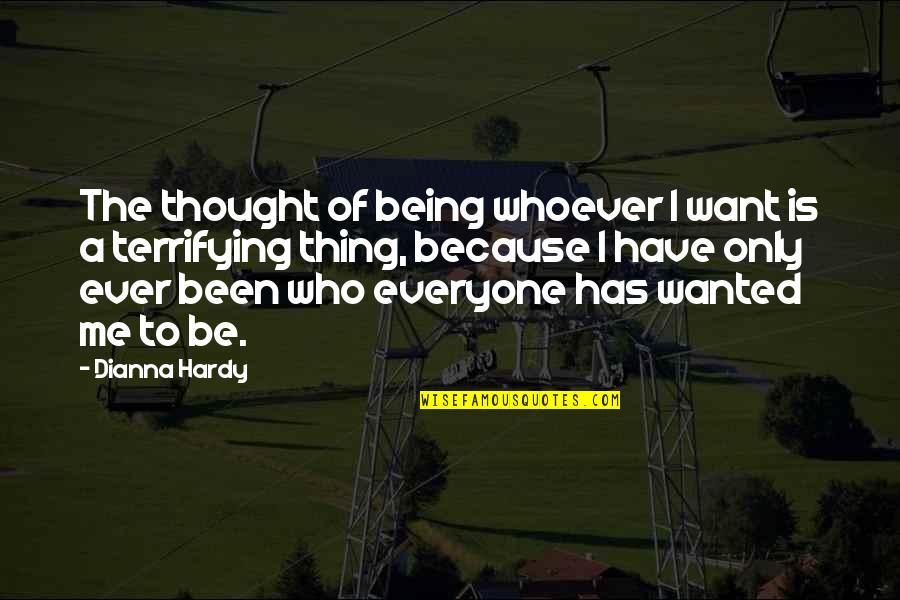 The thought of being whoever I want is a terrifying thing, because I have only ever been who everyone has wanted me to be.
—
Dianna Hardy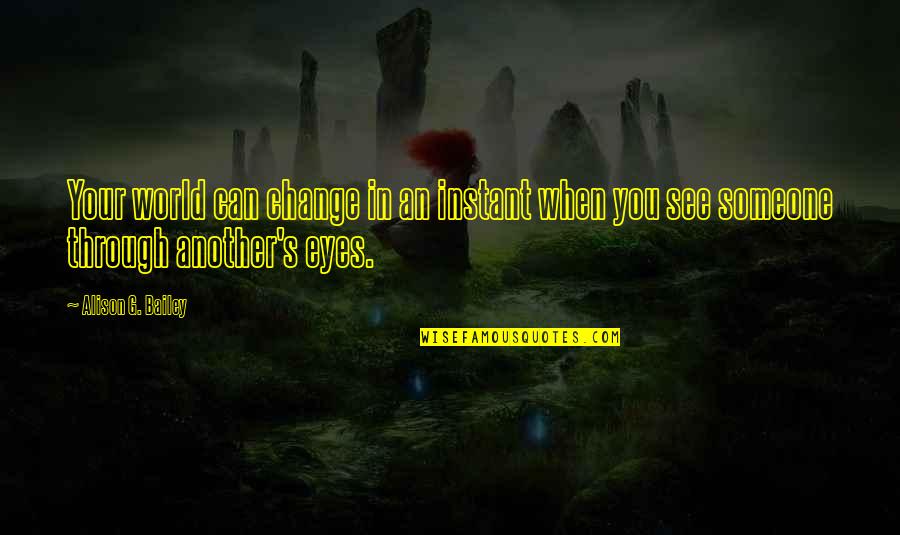 Your world can change in an instant when you see someone through another's eyes.
—
Alison G. Bailey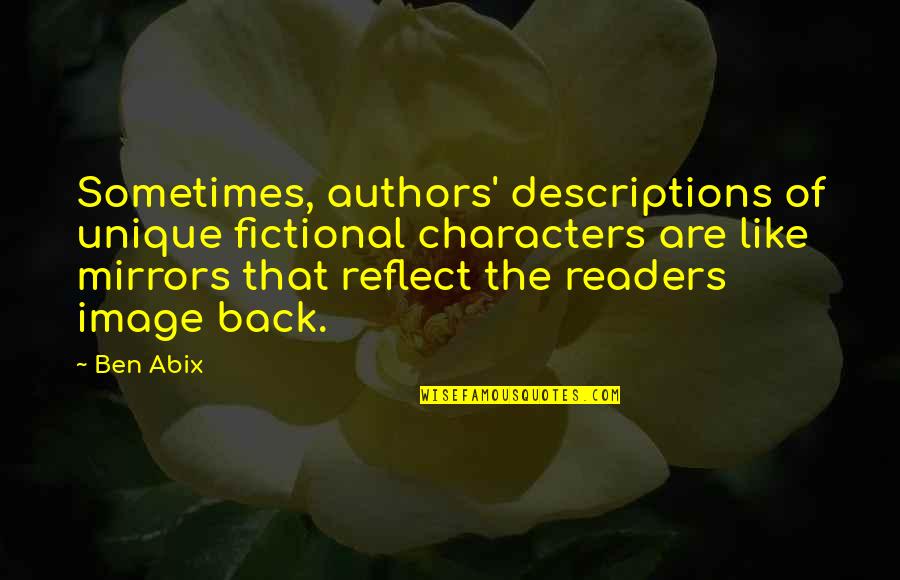 Sometimes, authors' descriptions of unique fictional characters are like mirrors that reflect the readers image back.
—
Ben Abix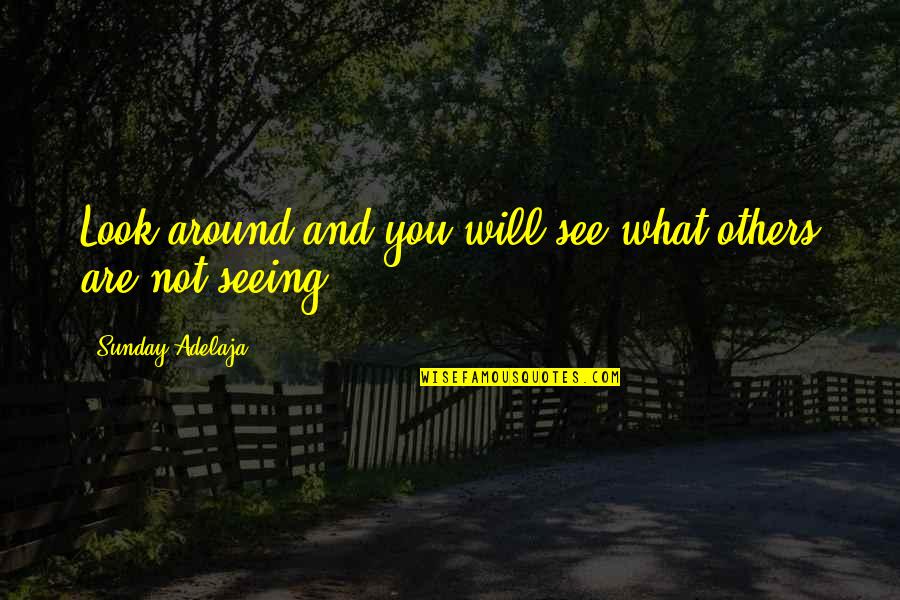 Look around and you will see what others are not seeing
—
Sunday Adelaja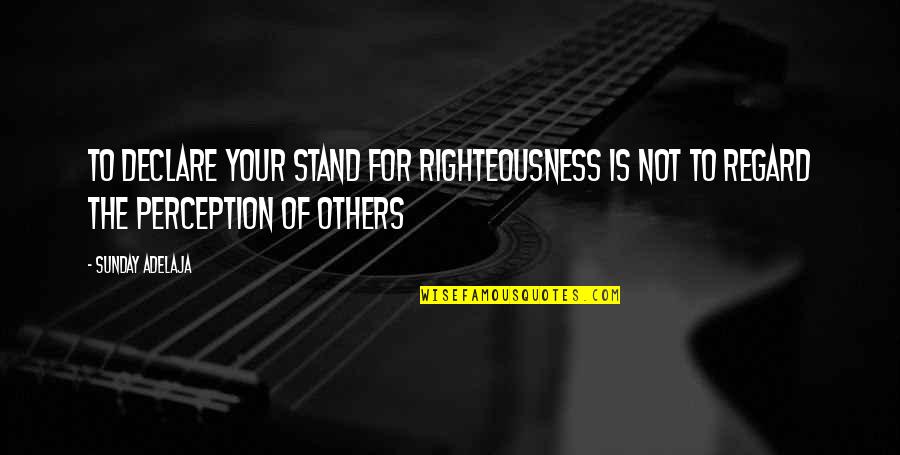 To Declare Your Stand For Righteousness Is Not To Regard The Perception Of Others
—
Sunday Adelaja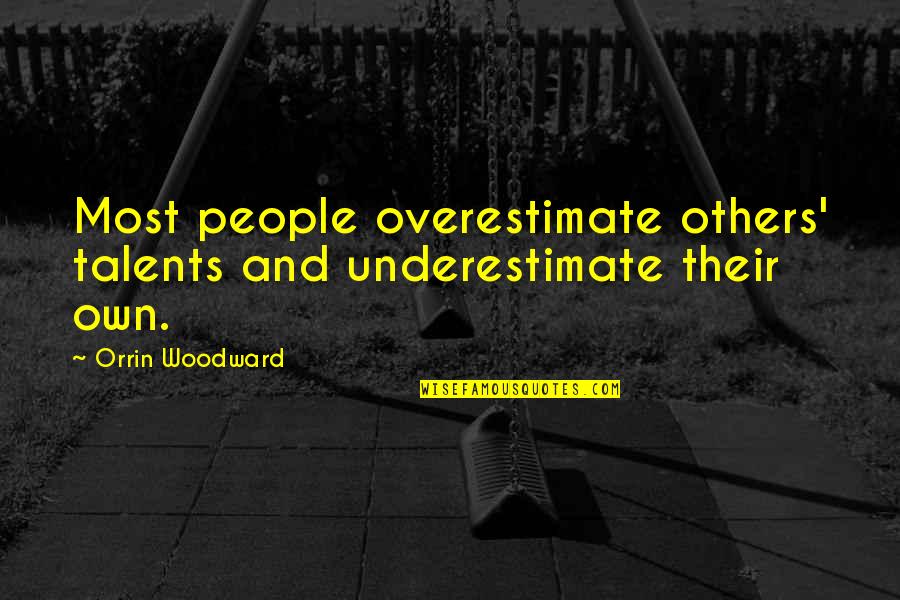 Most people overestimate others' talents and underestimate their own.
—
Orrin Woodward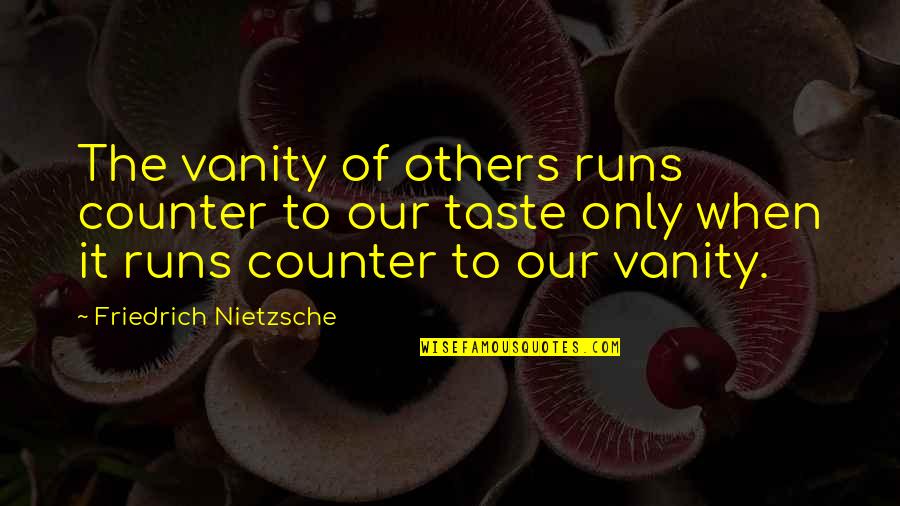 The vanity of others runs counter to our taste only when it runs counter to our vanity.
—
Friedrich Nietzsche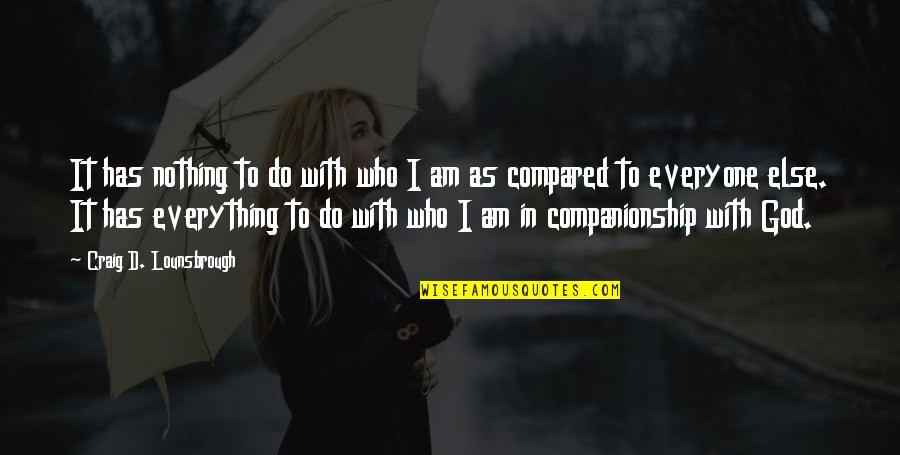 It has nothing to do with who I am as compared to everyone else. It has everything to do with who I am in companionship with God.
—
Craig D. Lounsbrough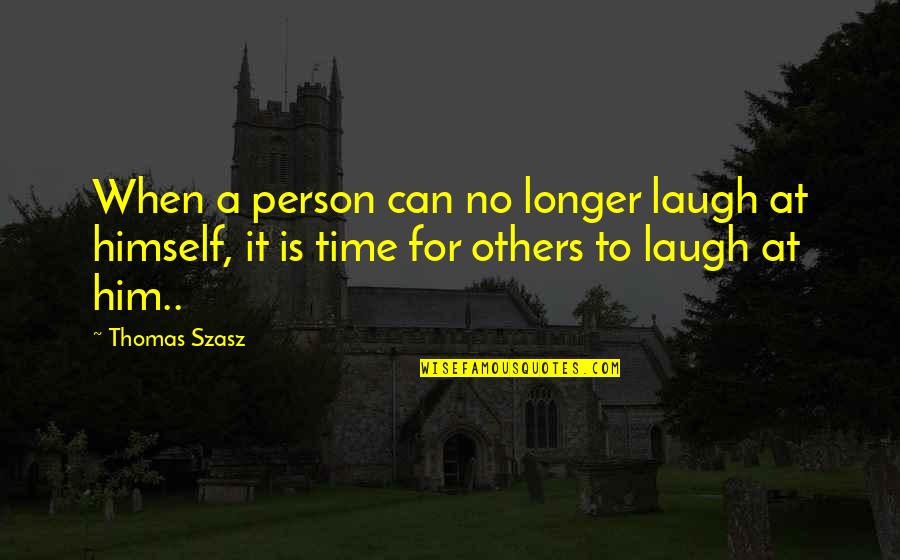 When a person can no longer laugh at himself, it is time for others to laugh at him..
—
Thomas Szasz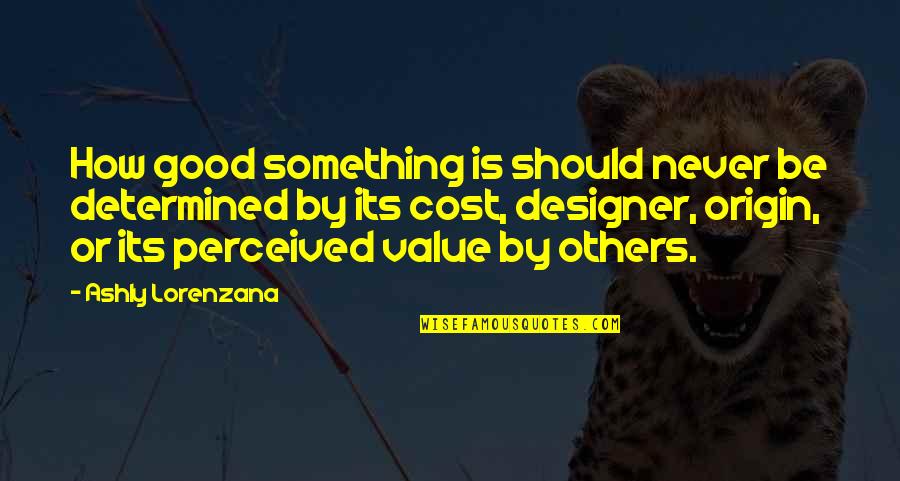 How good something is should never be determined by its cost, designer, origin, or its perceived value by others. —
Ashly Lorenzana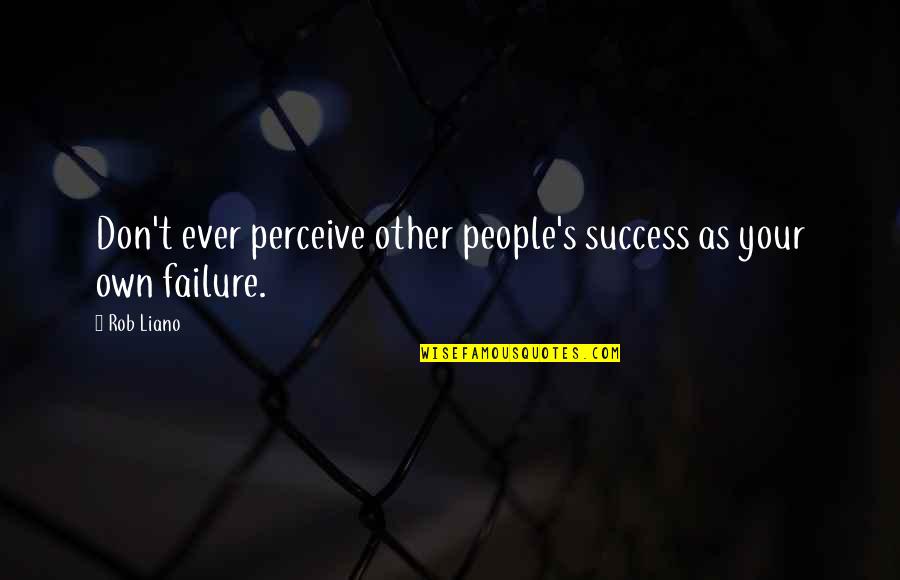 Don't ever perceive other people's success as your own failure. —
Rob Liano
We each project to others a reflection of the world which includes our choices of perception. —
Bryant McGill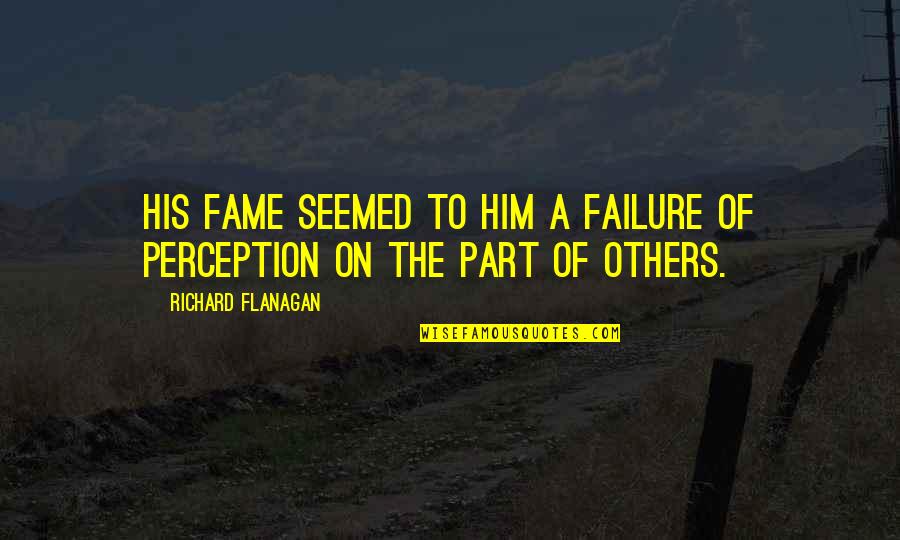 His fame seemed to him a failure of perception on the part of others. —
Richard Flanagan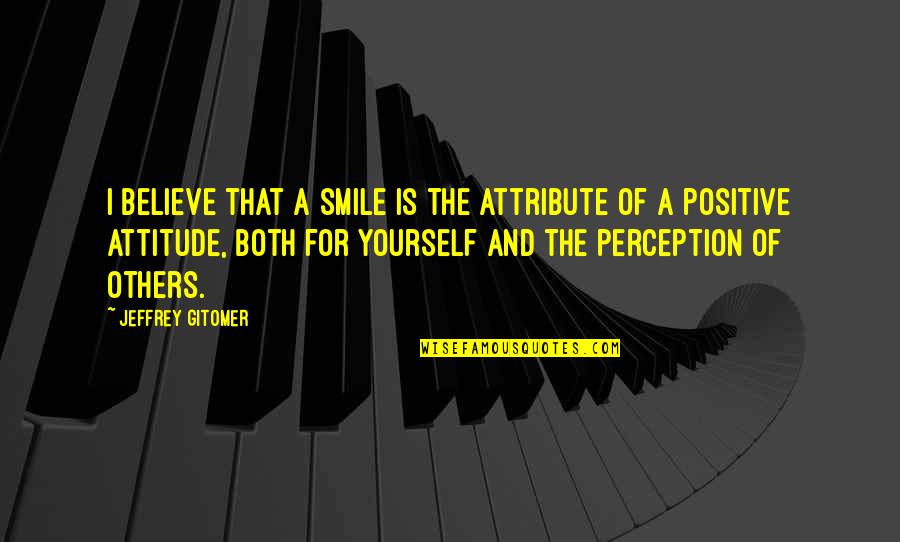 I believe that a smile is the attribute of a positive attitude, both for yourself and the perception of others. —
Jeffrey Gitomer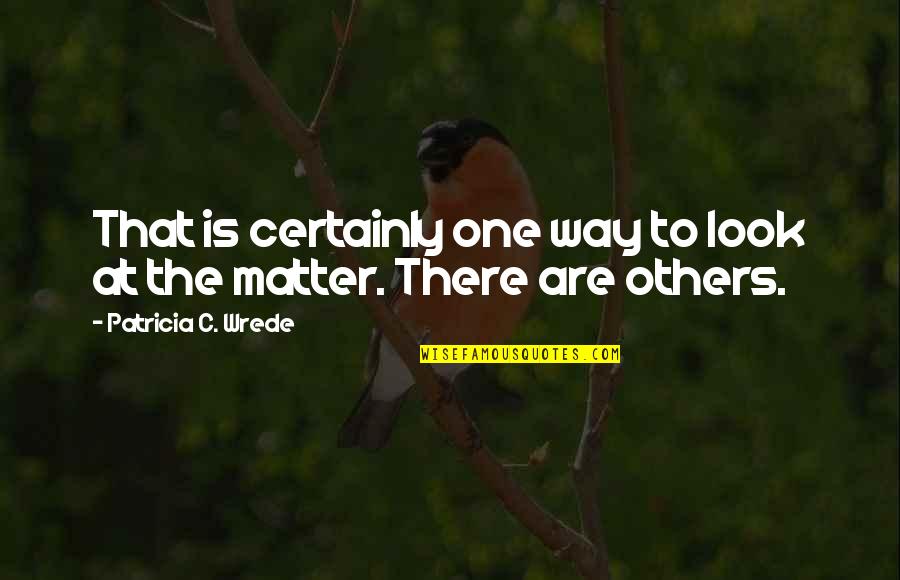 That is certainly one way to look at the matter. There are others. —
Patricia C. Wrede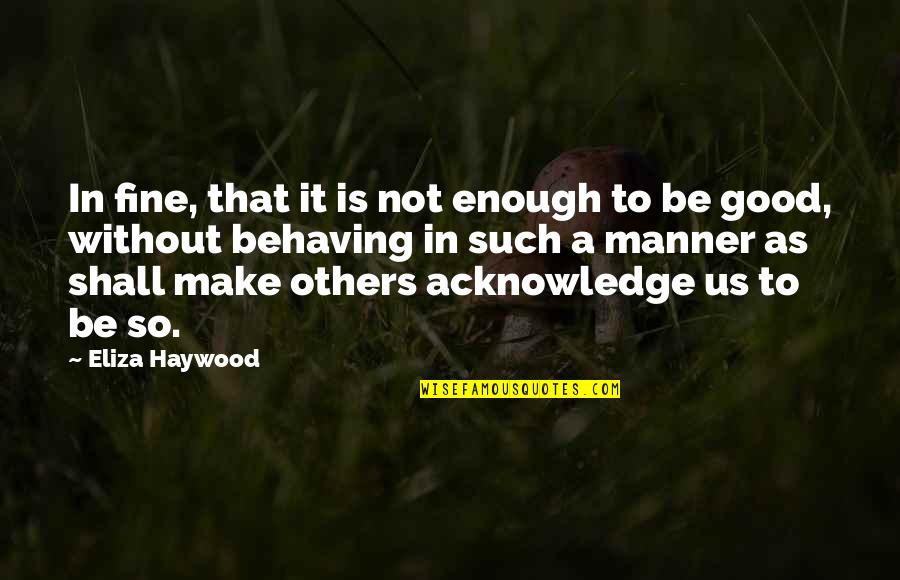 In fine, that it is not enough to be good, without behaving in such a manner as shall make others acknowledge us to be so. —
Eliza Haywood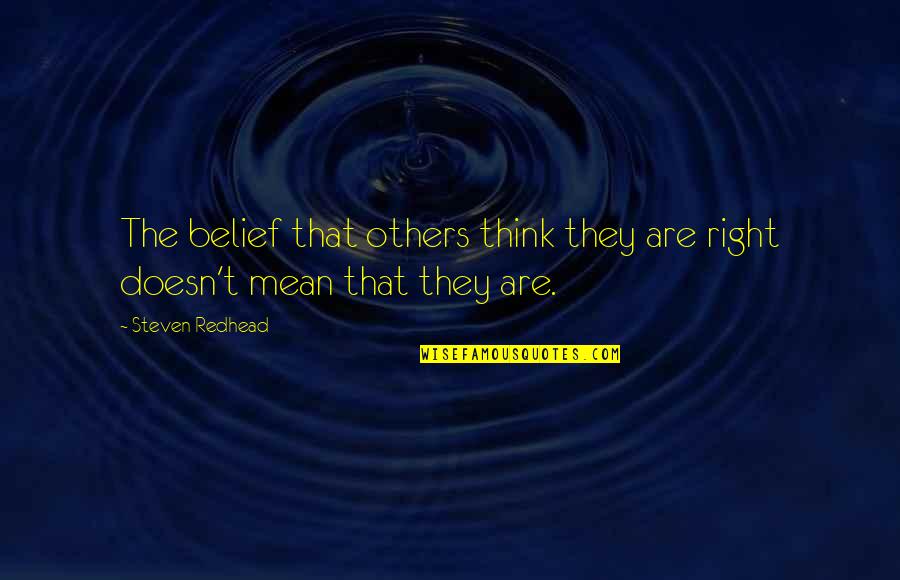 The belief that others think they are right doesn't mean that they are. —
Steven Redhead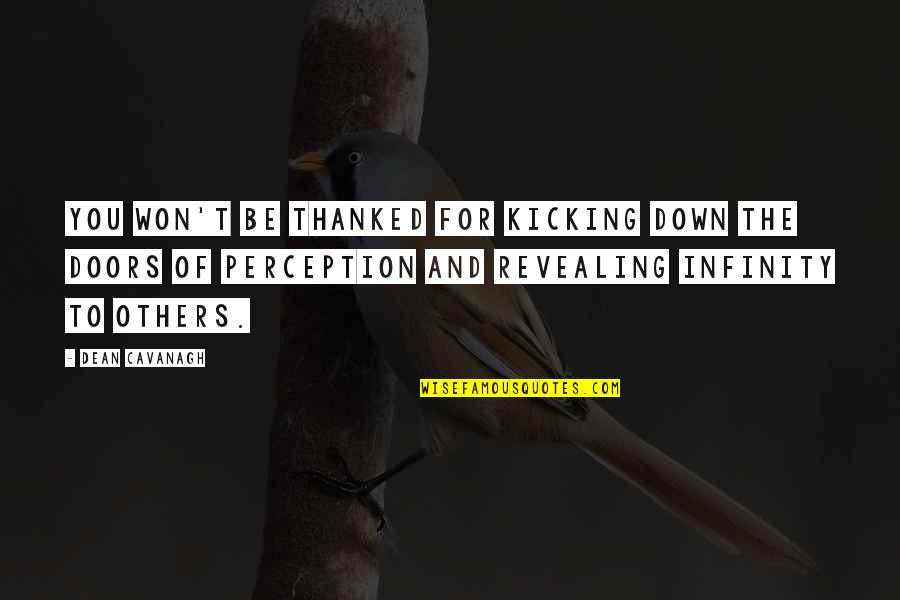 You Won't Be Thanked For Kicking Down The Doors of Perception And Revealing Infinity To Others. —
Dean Cavanagh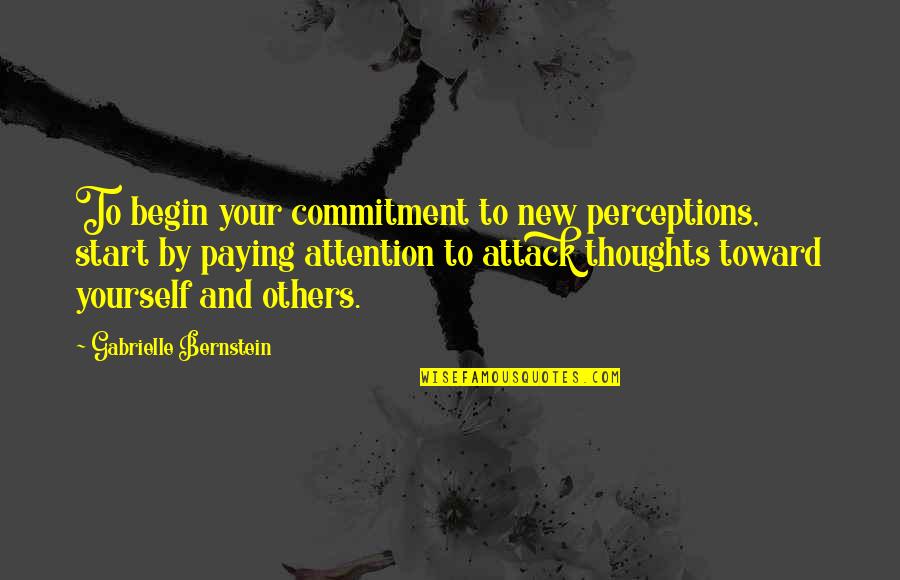 To begin your commitment to new perceptions, start by paying attention to attack thoughts toward yourself and others. —
Gabrielle Bernstein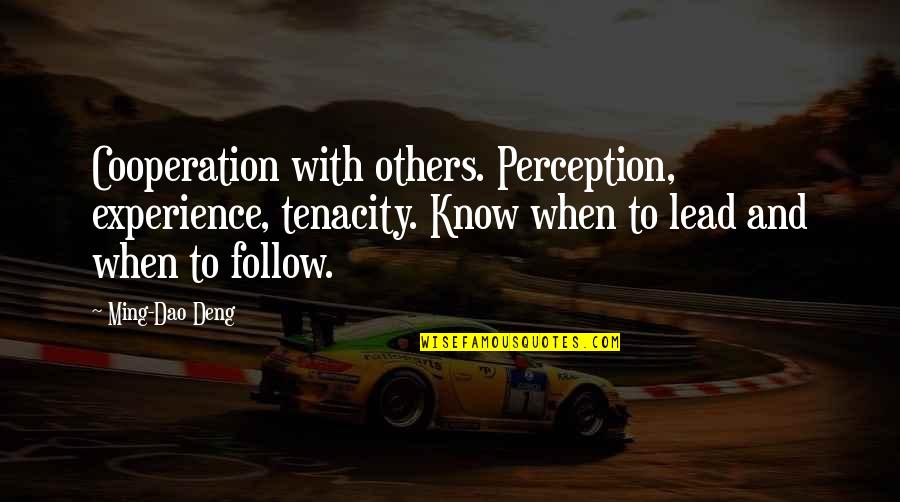 Cooperation with others. Perception, experience, tenacity. Know when to lead and when to follow. —
Ming-Dao Deng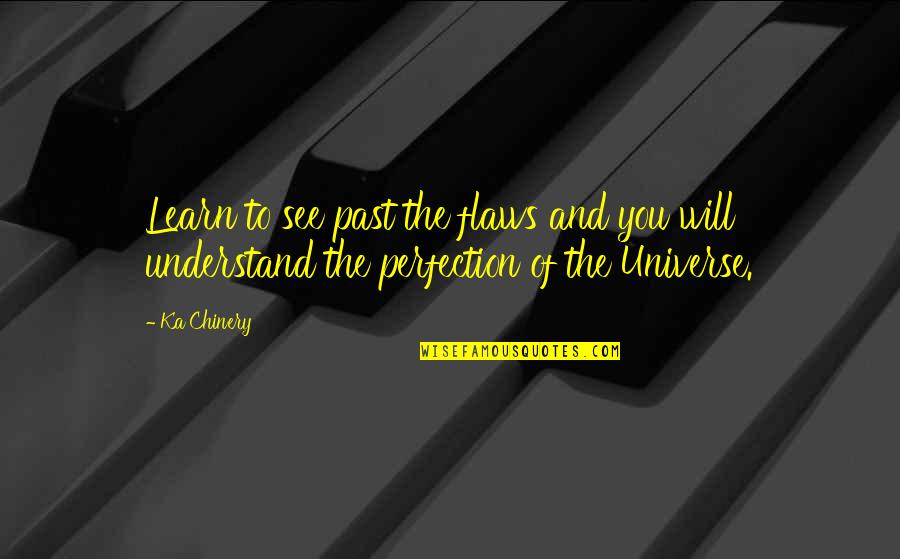 Learn to see past the flaws and you will understand the perfection of the Universe. —
Ka Chinery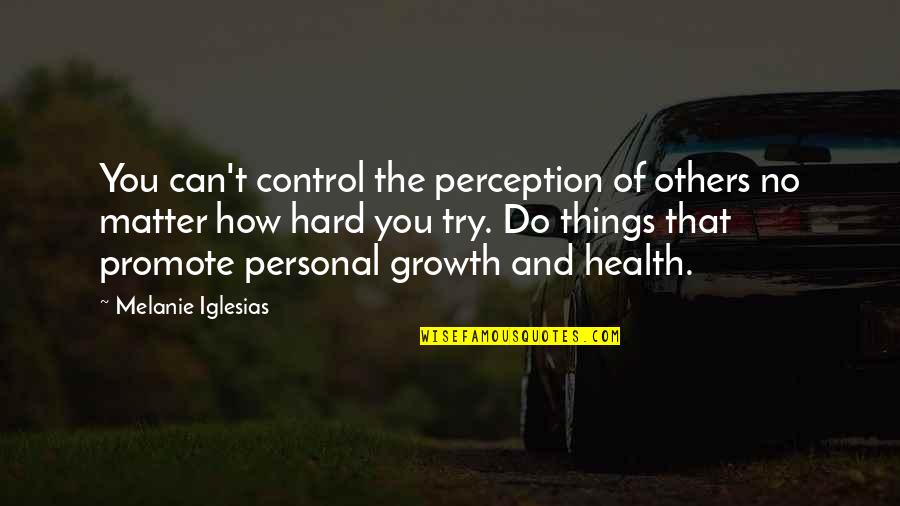 You can't control the perception of others no matter how hard you try. Do things that promote personal growth and health. —
Melanie Iglesias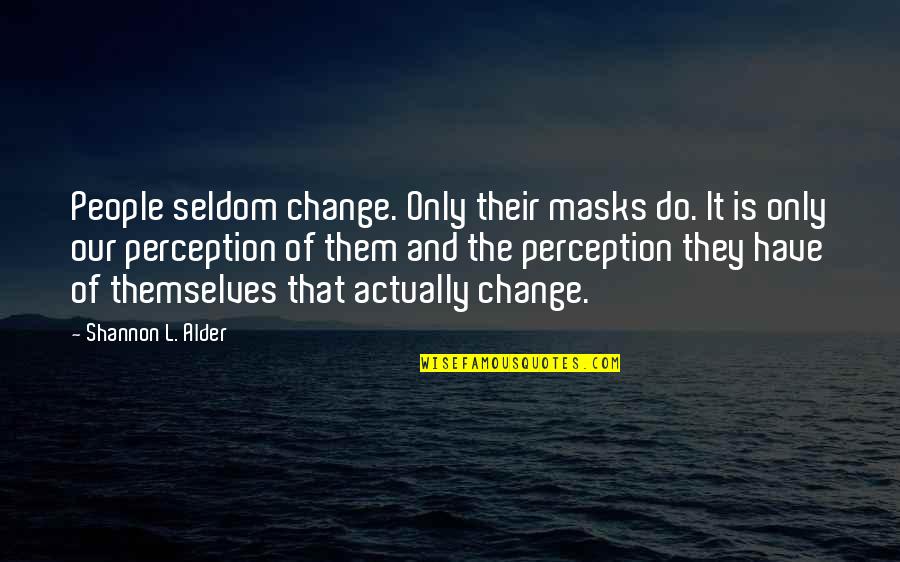 People seldom change. Only their masks do. It is only our perception of them and the perception they have of themselves that actually change. —
Shannon L. Alder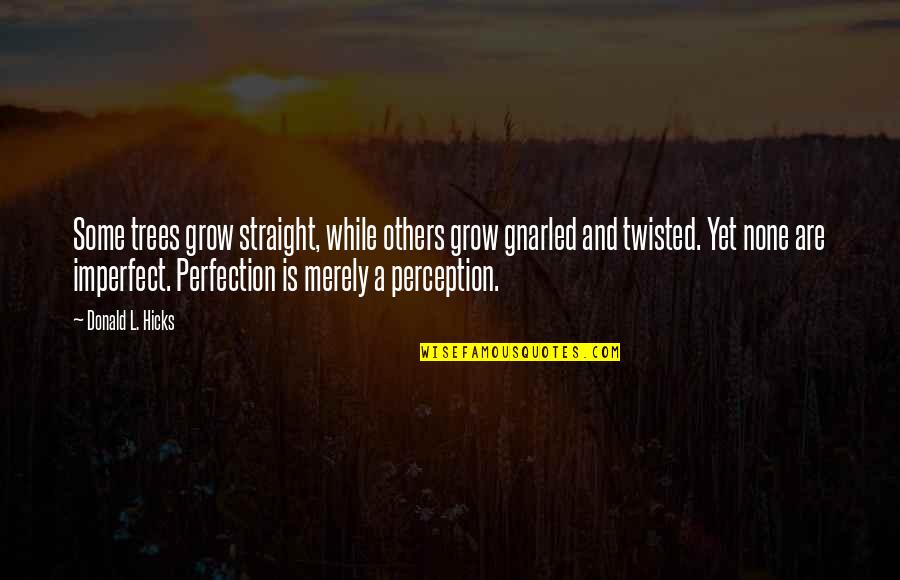 Some trees grow straight, while others grow gnarled and twisted. Yet none are imperfect. Perfection is merely a perception. —
Donald L. Hicks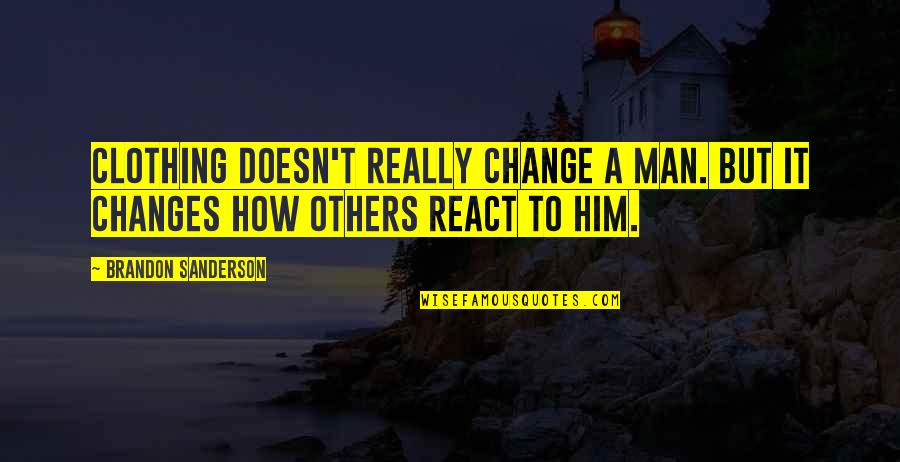 Clothing doesn't really change a man. But it changes how others react to him. —
Brandon Sanderson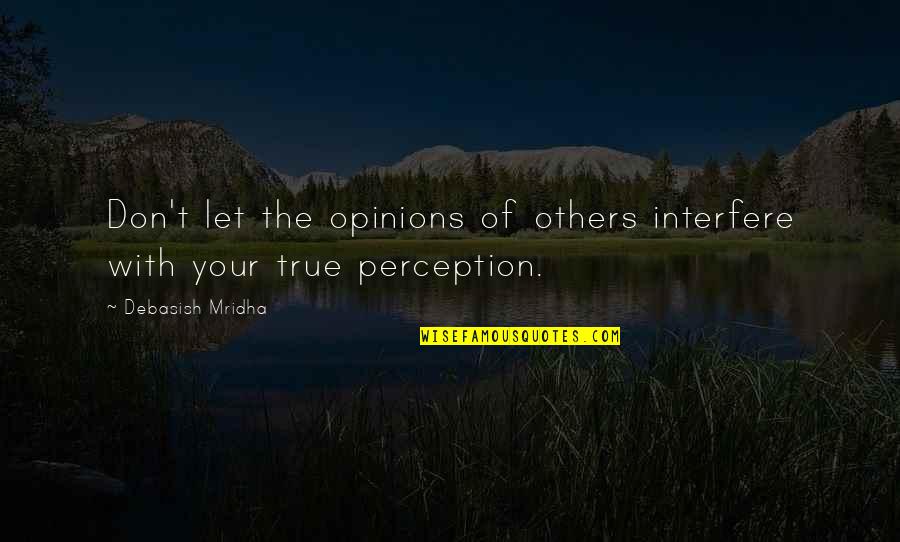 Don't let the opinions of others interfere with your true perception. —
Debasish Mridha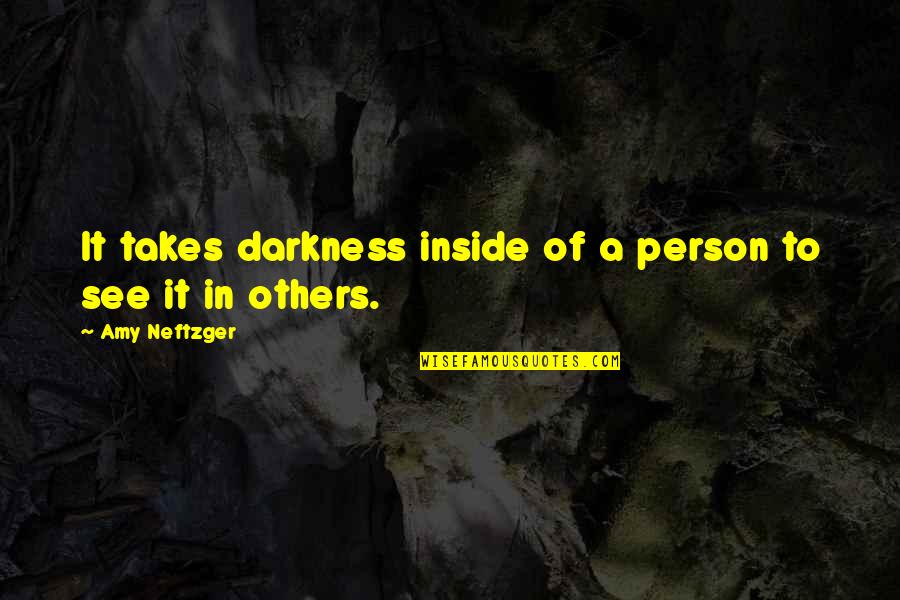 It takes darkness inside of a person to see it in others. —
Amy Neftzger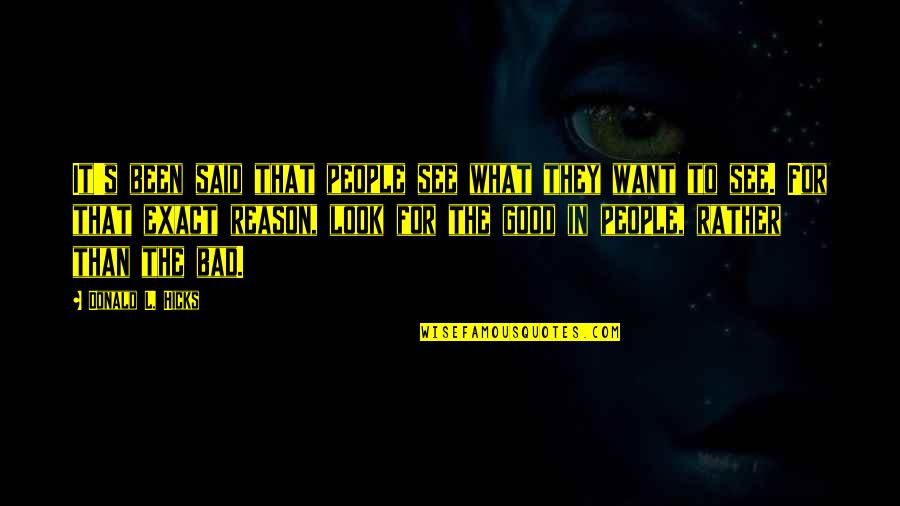 It's been said that people see what they want to see. For that exact reason, look for the good in people, rather than the bad. —
Donald L. Hicks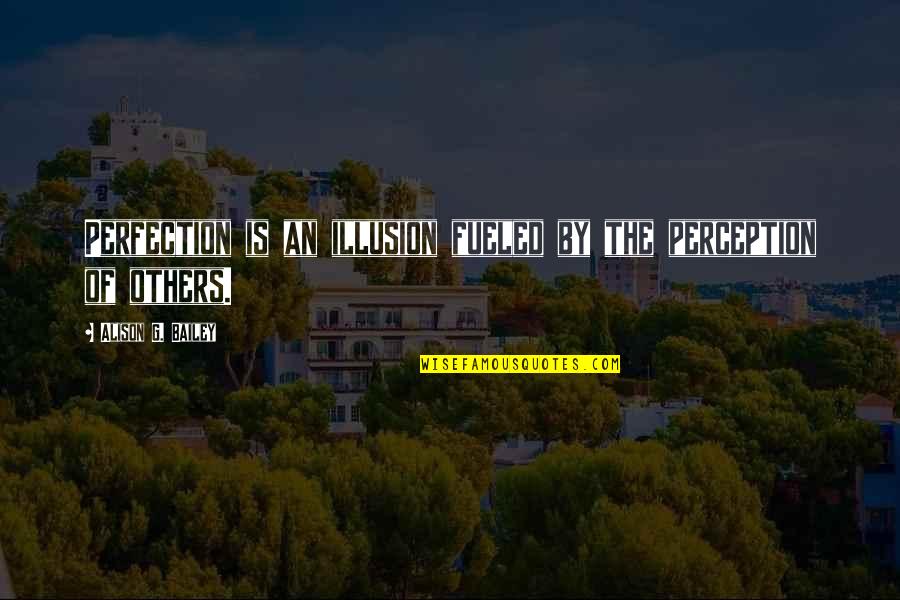 Perfection is an illusion fueled by the perception of others. —
Alison G. Bailey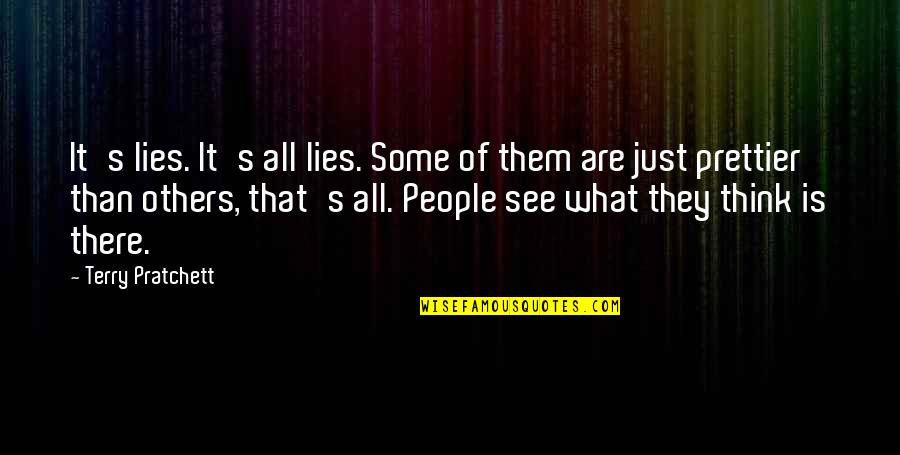 It's lies. It's all lies. Some of them are just prettier than others, that's all. People see what they think is there. —
Terry Pratchett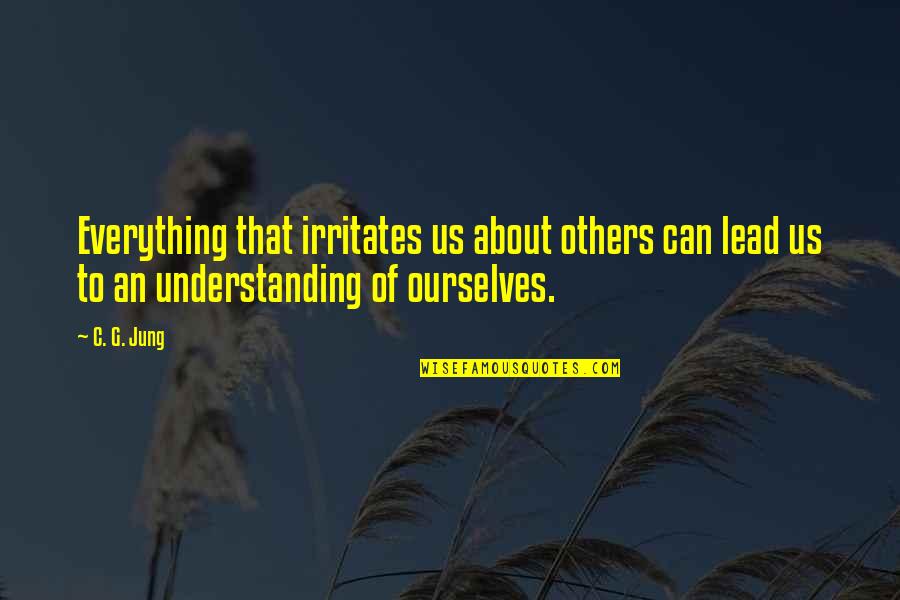 Everything that irritates us about others can lead us to an understanding of ourselves. —
C. G. Jung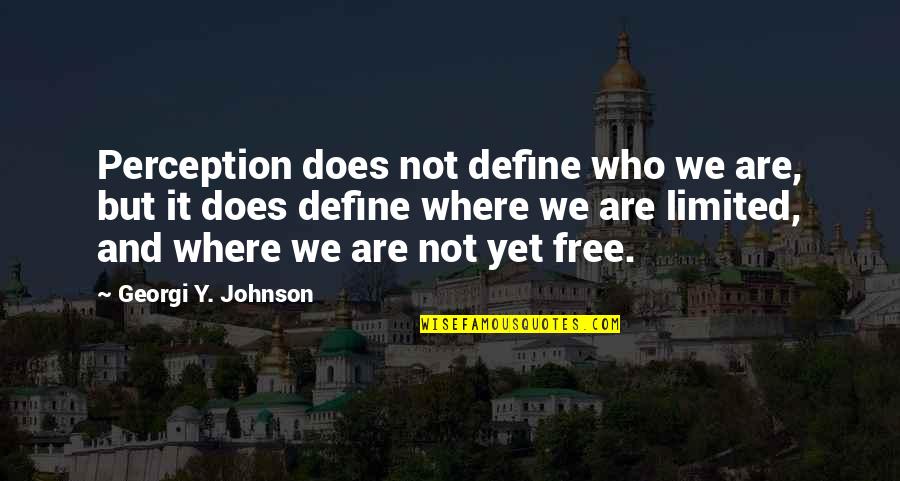 Perception does not define who we are, but it does define where we are limited, and where we are not yet free. —
Georgi Y. Johnson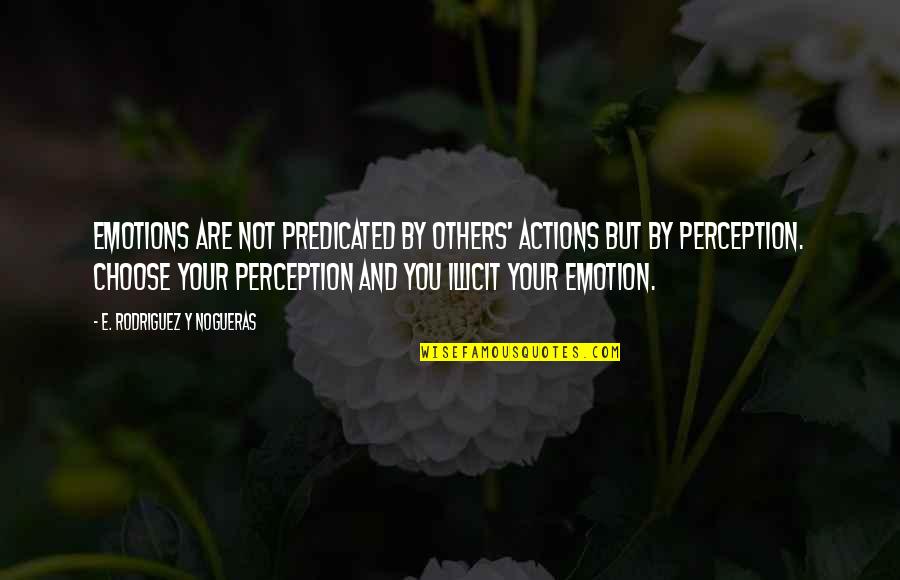 Emotions are not predicated by others' actions but by perception. Choose your perception and you illicit your emotion. —
E. Rodriguez Y Nogueras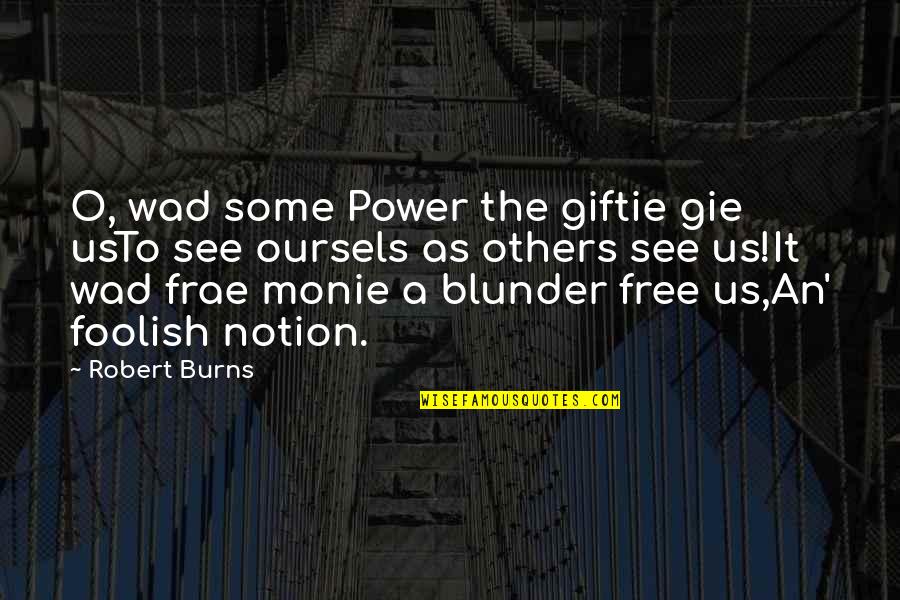 O, wad some Power the giftie gie us
To see oursels as others see us!
It wad frae monie a blunder free us,
An' foolish notion. —
Robert Burns
Success is not measured by who you are , only by the perception of what others think you are —
Brian A. Leslie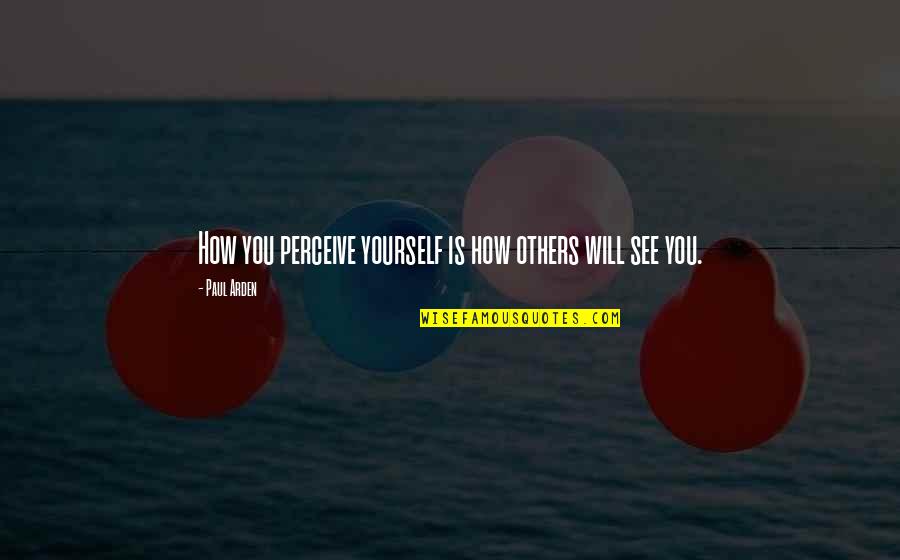 How you perceive yourself is how others will see you. —
Paul Arden