Eliza Doolittle Quotes
Collection of top 29 famous quotes about Eliza Doolittle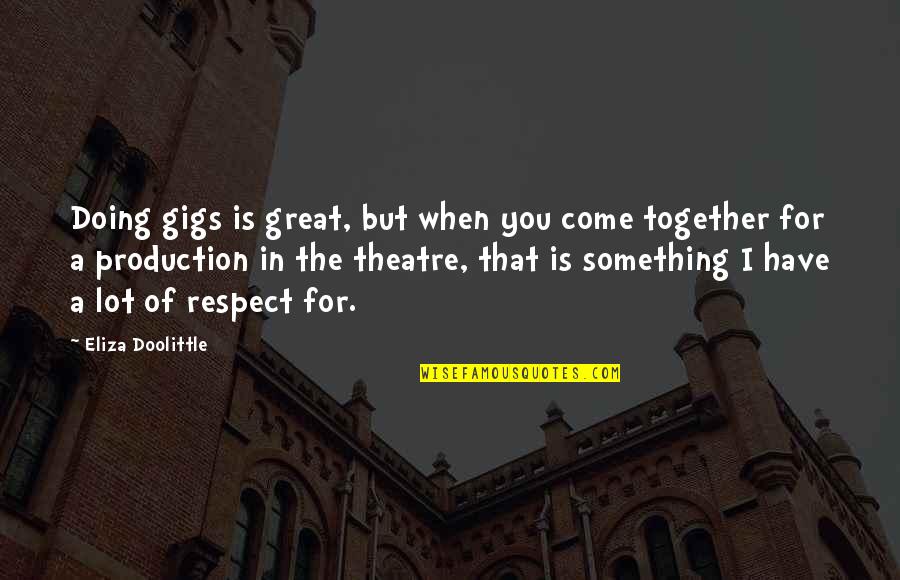 Doing gigs is great, but when you come together for a production in the theatre, that is something I have a lot of respect for.
—
Eliza Doolittle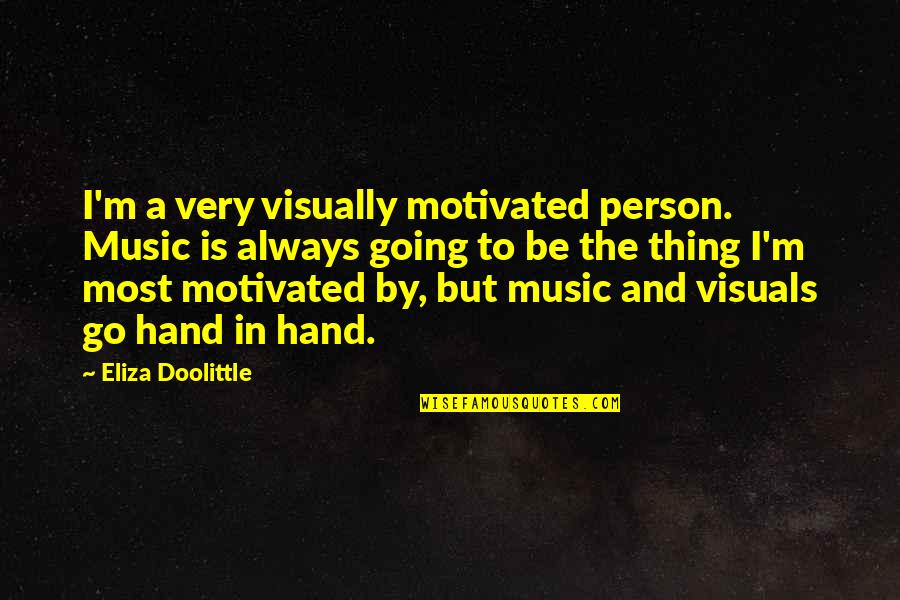 I'm a very visually motivated person. Music is always going to be the thing I'm most motivated by, but music and visuals go hand in hand.
—
Eliza Doolittle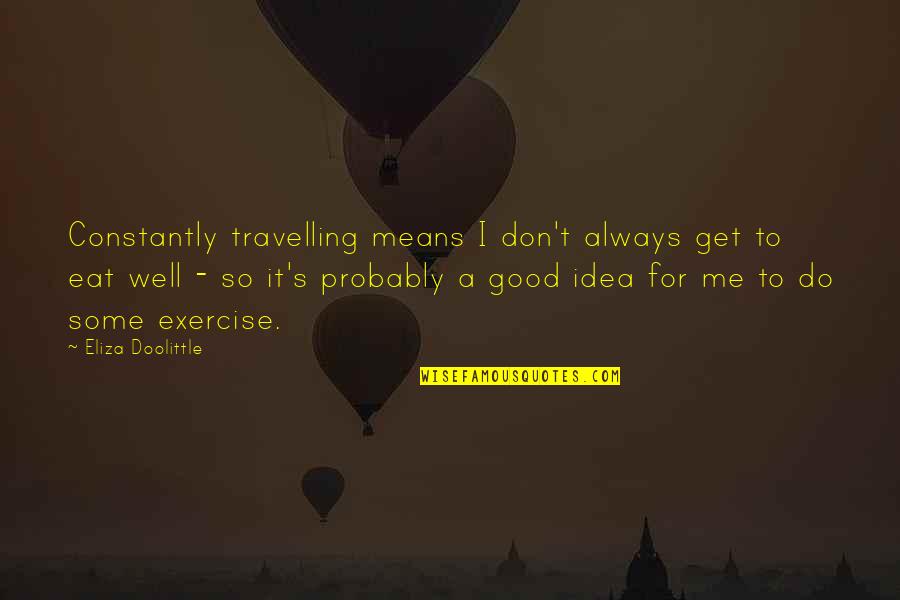 Constantly travelling means I don't always get to eat well - so it's probably a good idea for me to do some exercise.
—
Eliza Doolittle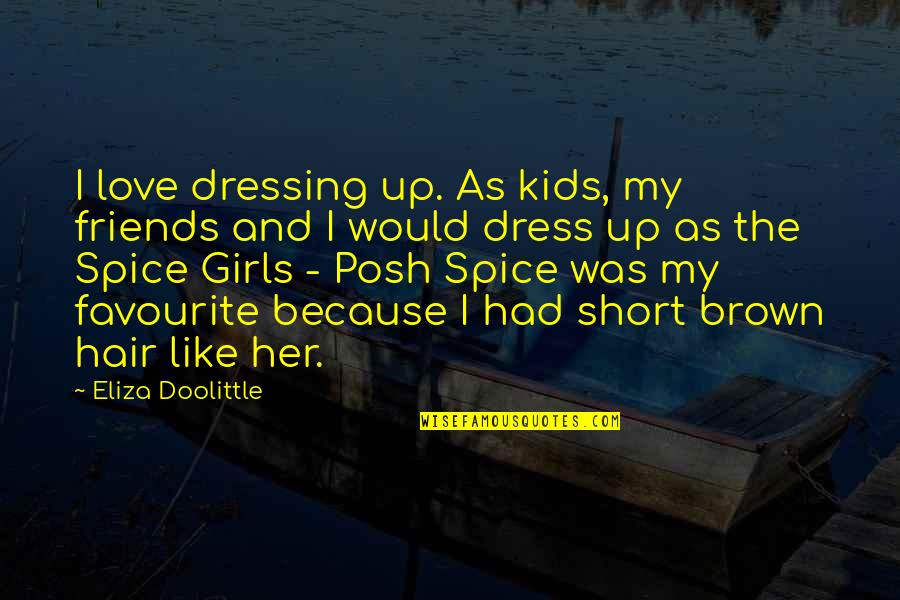 I love dressing up. As kids, my friends and I would dress up as the Spice Girls - Posh Spice was my favourite because I had short brown hair like her. —
Eliza Doolittle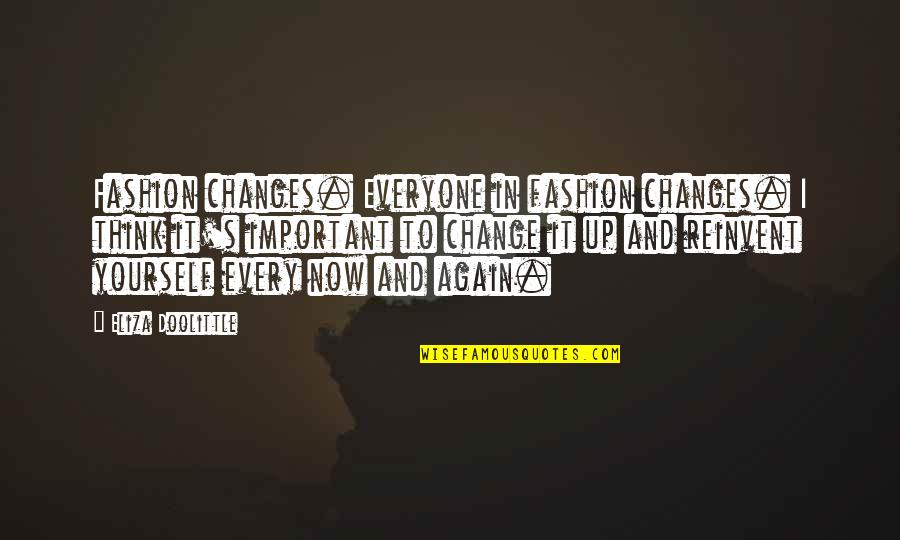 Fashion changes. Everyone in fashion changes. I think it's important to change it up and reinvent yourself every now and again. —
Eliza Doolittle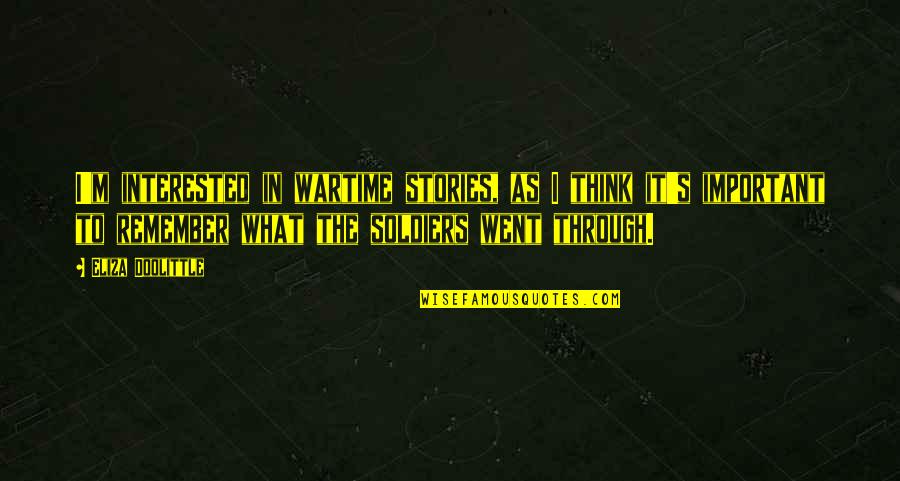 I'm interested in wartime stories, as I think it's important to remember what the soldiers went through. —
Eliza Doolittle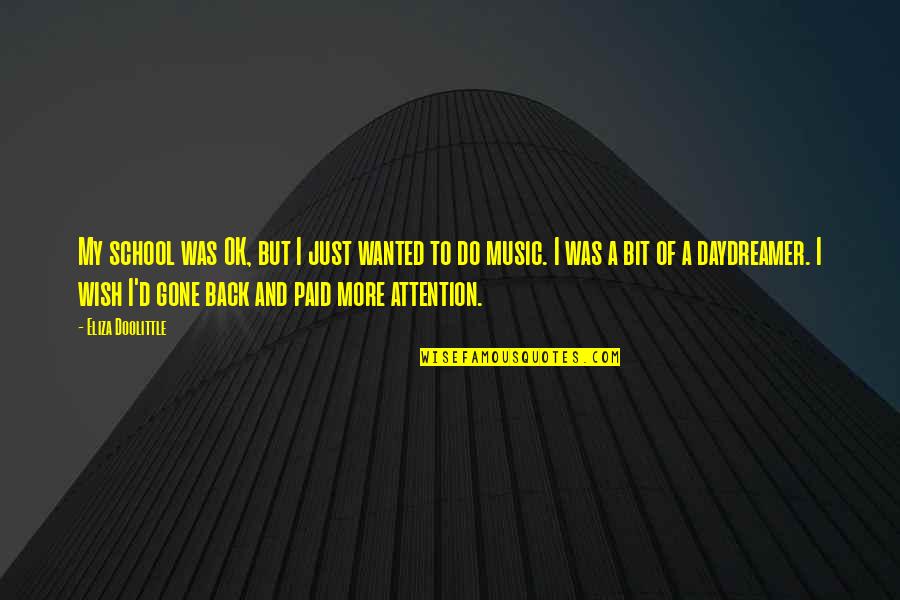 My school was OK, but I just wanted to do music. I was a bit of a daydreamer. I wish I'd gone back and paid more attention. —
Eliza Doolittle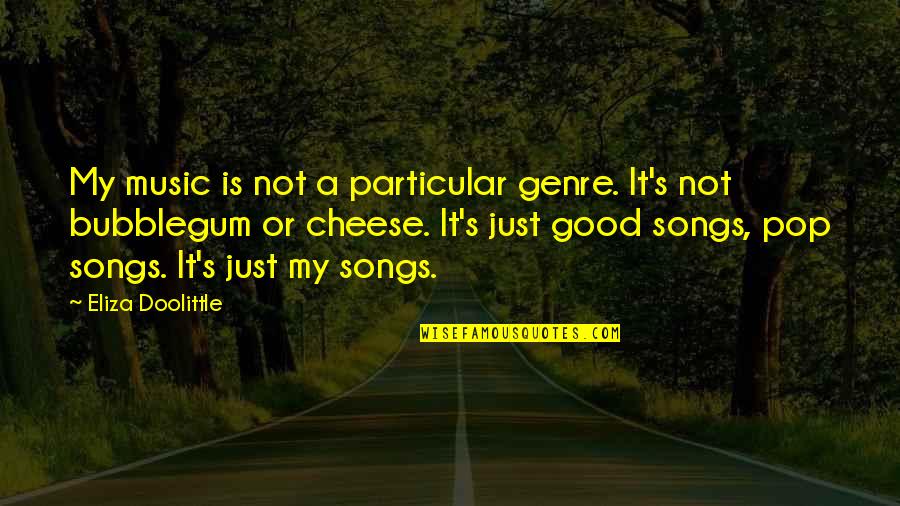 My music is not a particular genre. It's not bubblegum or cheese. It's just good songs, pop songs. It's just my songs. —
Eliza Doolittle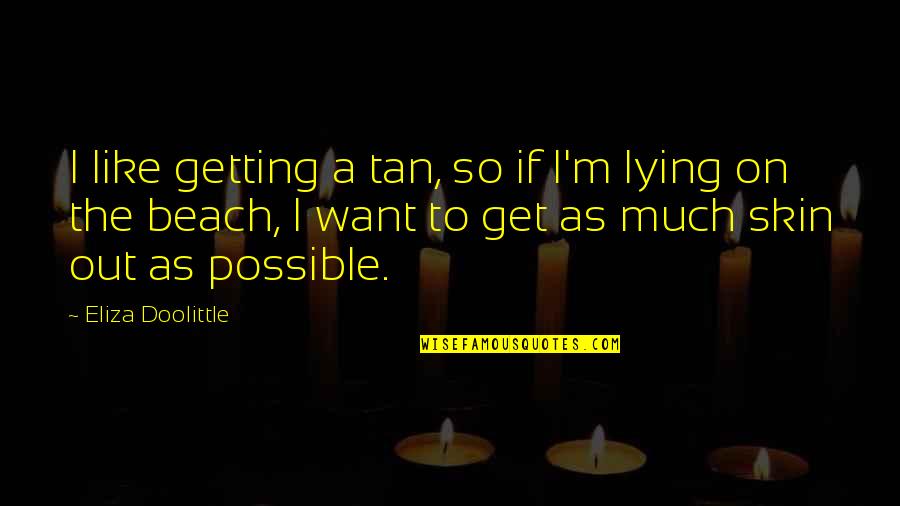 I like getting a tan, so if I'm lying on the beach, I want to get as much skin out as possible. —
Eliza Doolittle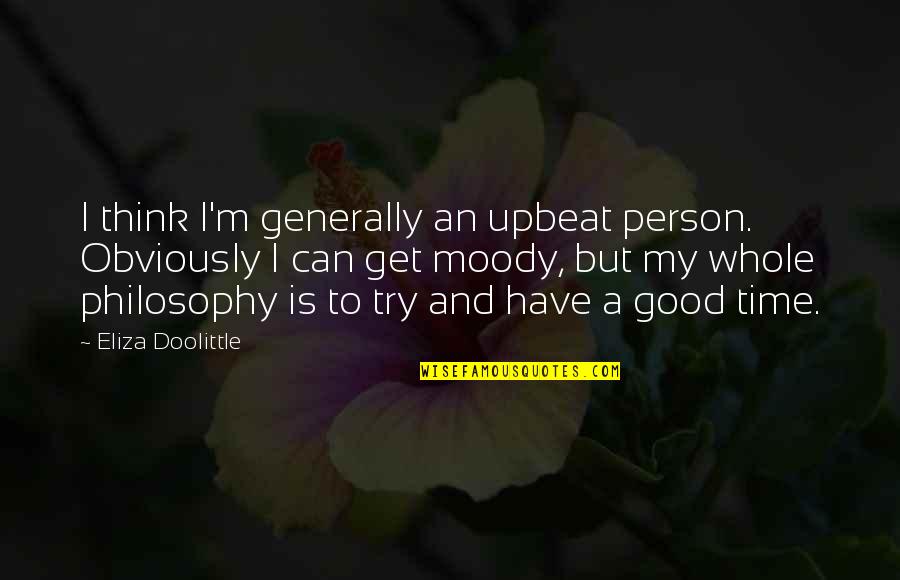 I think I'm generally an upbeat person. Obviously I can get moody, but my whole philosophy is to try and have a good time. —
Eliza Doolittle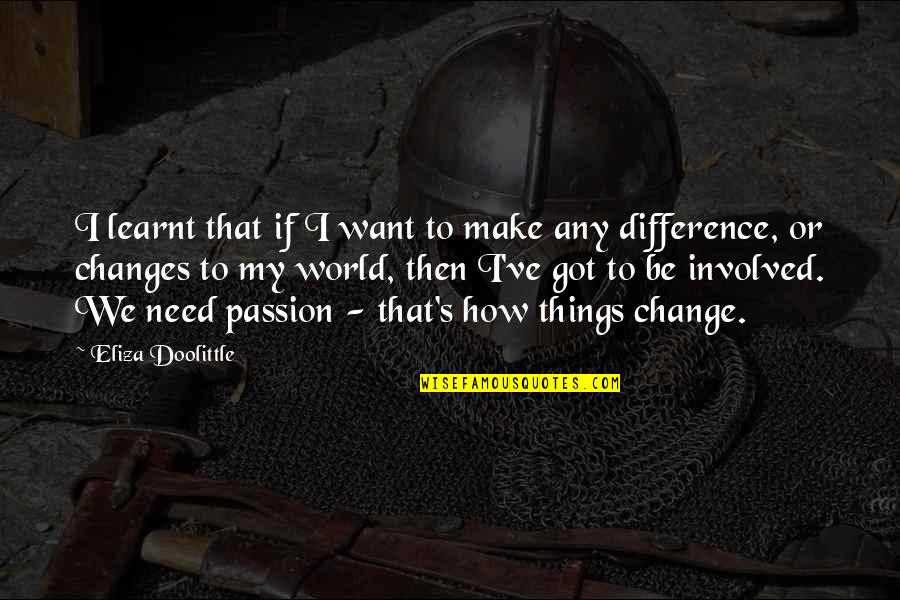 I learnt that if I want to make any difference, or changes to my world, then I've got to be involved. We need passion - that's how things change. —
Eliza Doolittle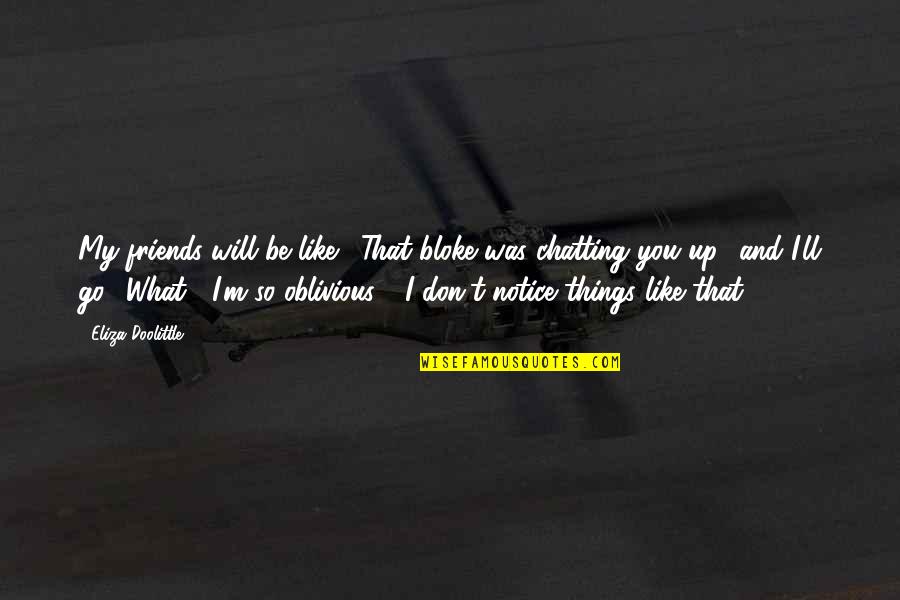 My friends will be like, 'That bloke was chatting you up', and I'll go, 'What?' I'm so oblivious - I don't notice things like that. —
Eliza Doolittle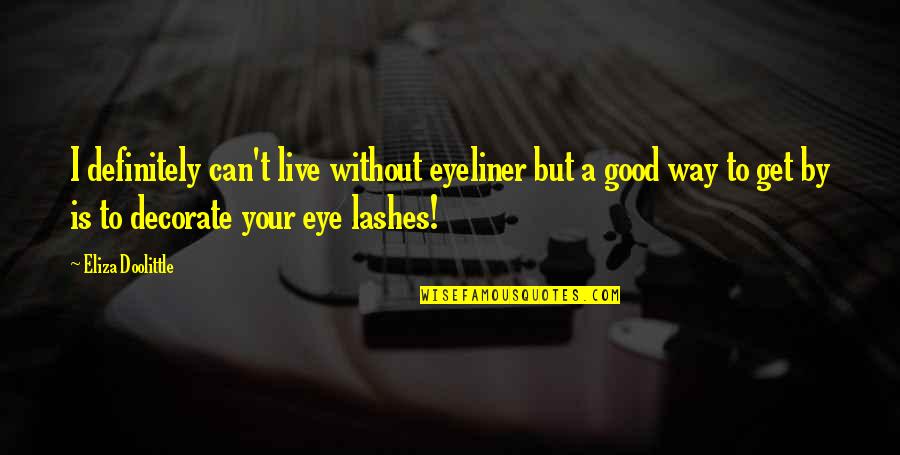 I definitely can't live without eyeliner but a good way to get by is to decorate your eye lashes! —
Eliza Doolittle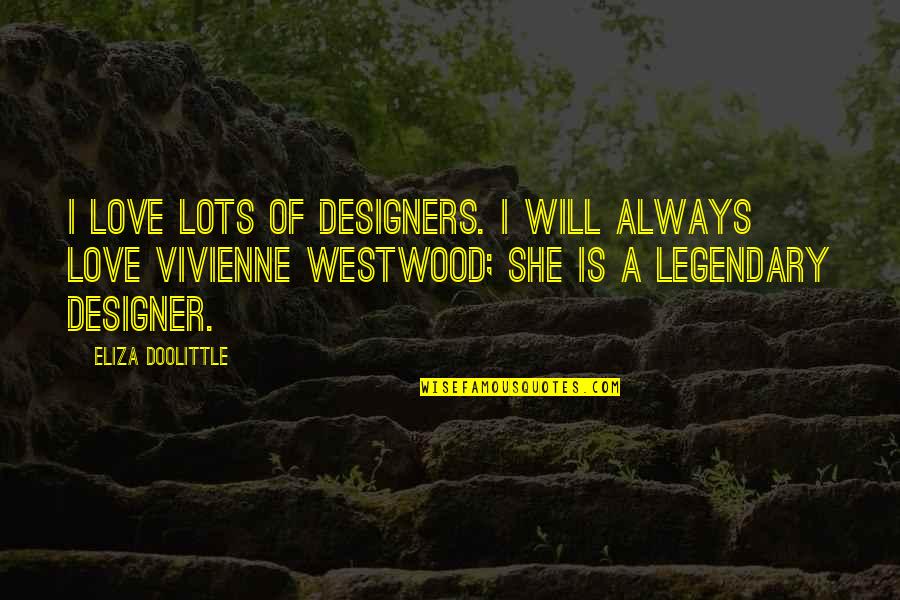 I love lots of designers. I will always love Vivienne Westwood; she is a legendary designer. —
Eliza Doolittle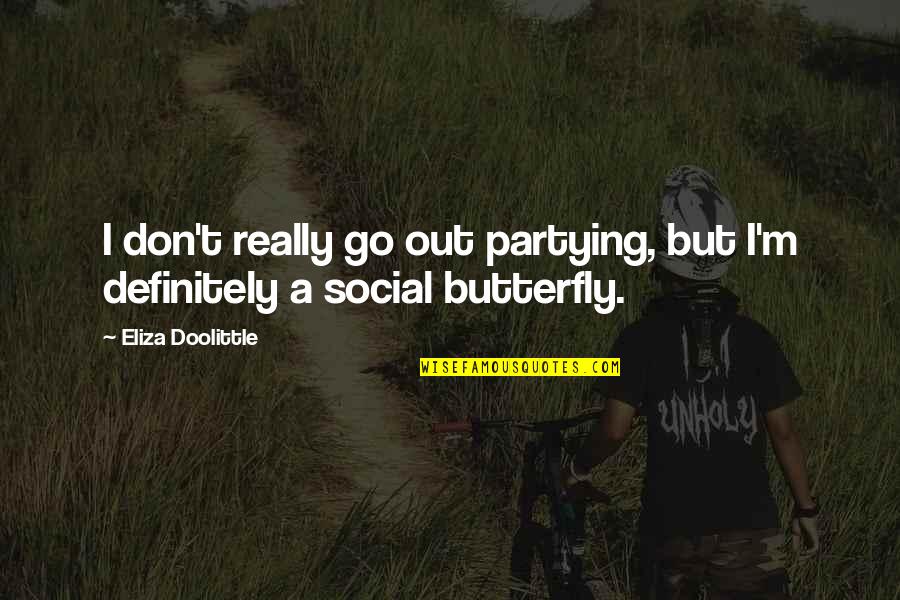 I don't really go out partying, but I'm definitely a social butterfly. —
Eliza Doolittle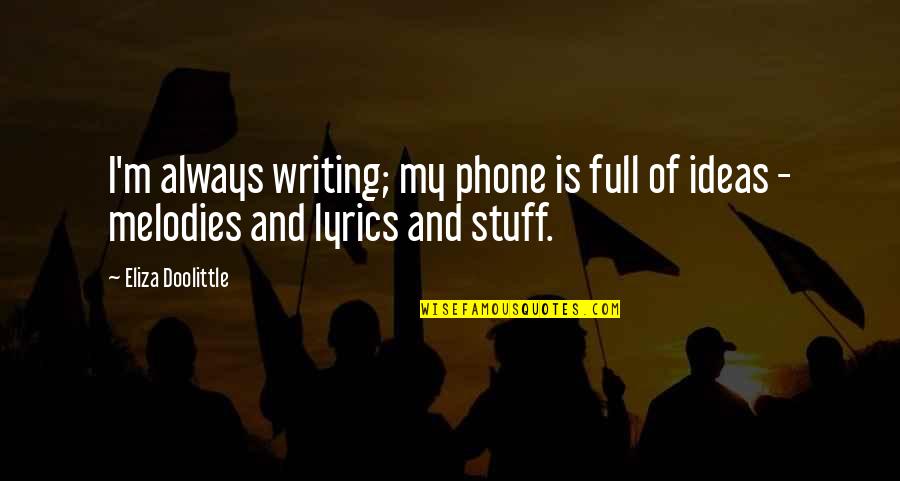 I'm always writing; my phone is full of ideas - melodies and lyrics and stuff. —
Eliza Doolittle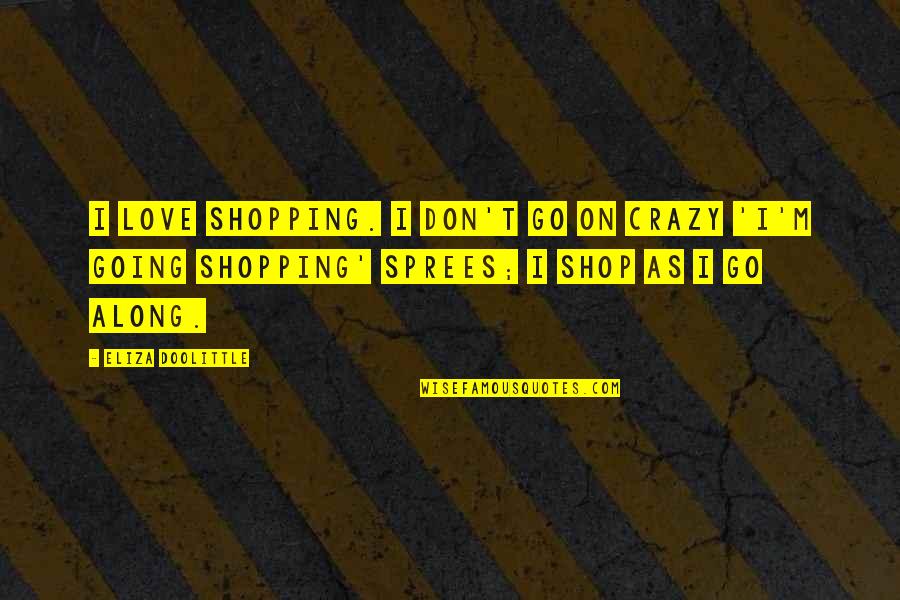 I love shopping. I don't go on crazy 'I'm going shopping' sprees; I shop as I go along. —
Eliza Doolittle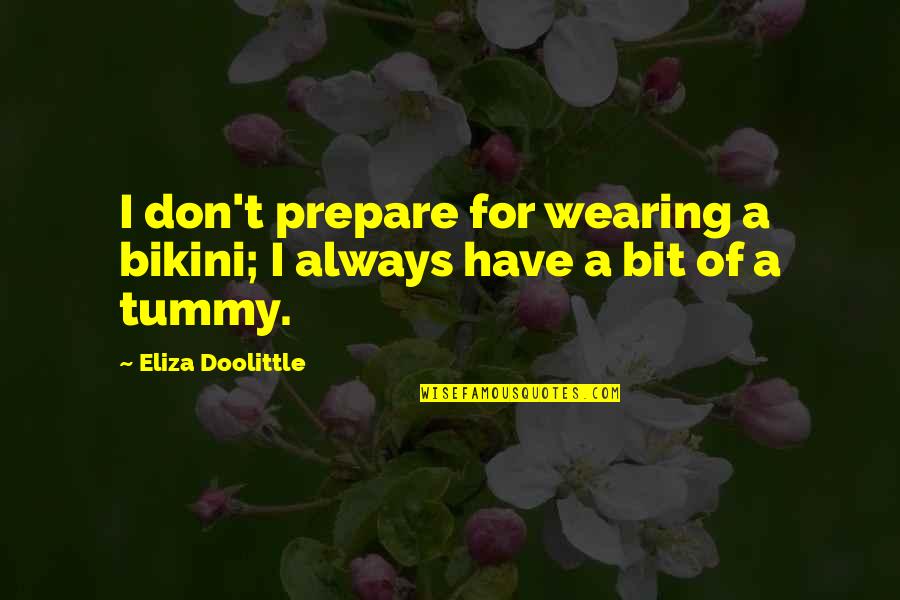 I don't prepare for wearing a bikini; I always have a bit of a tummy. —
Eliza Doolittle
The rain in Spain stays mainly in the plain —
Eliza Doolittle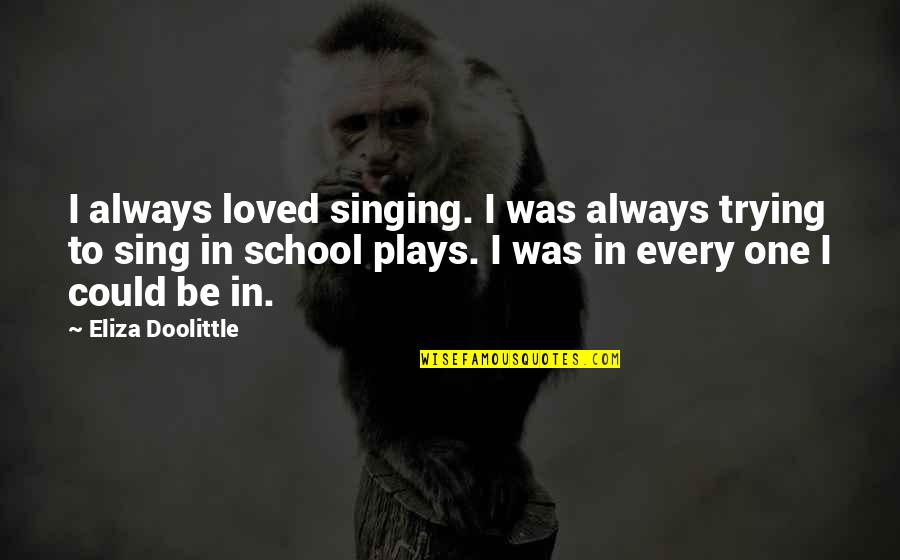 I always loved singing. I was always trying to sing in school plays. I was in every one I could be in. —
Eliza Doolittle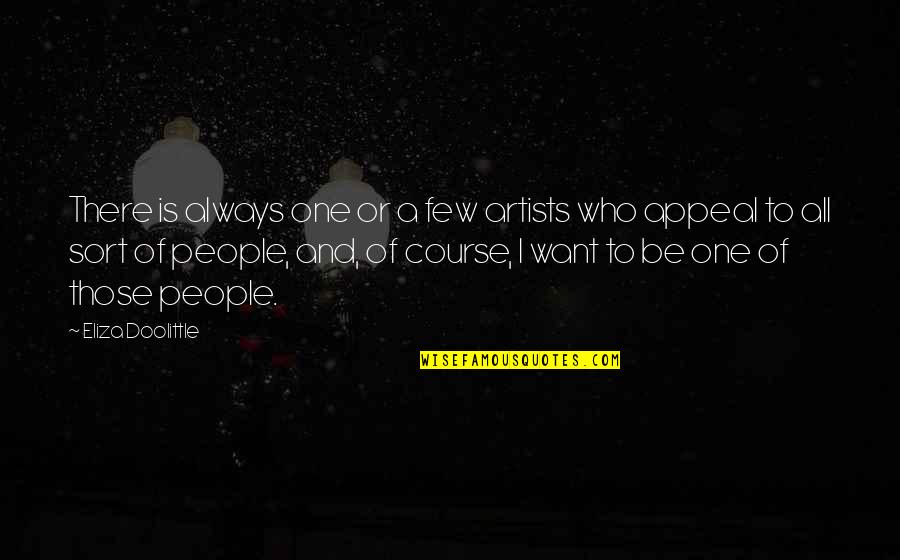 There is always one or a few artists who appeal to all sort of people, and, of course, I want to be one of those people. —
Eliza Doolittle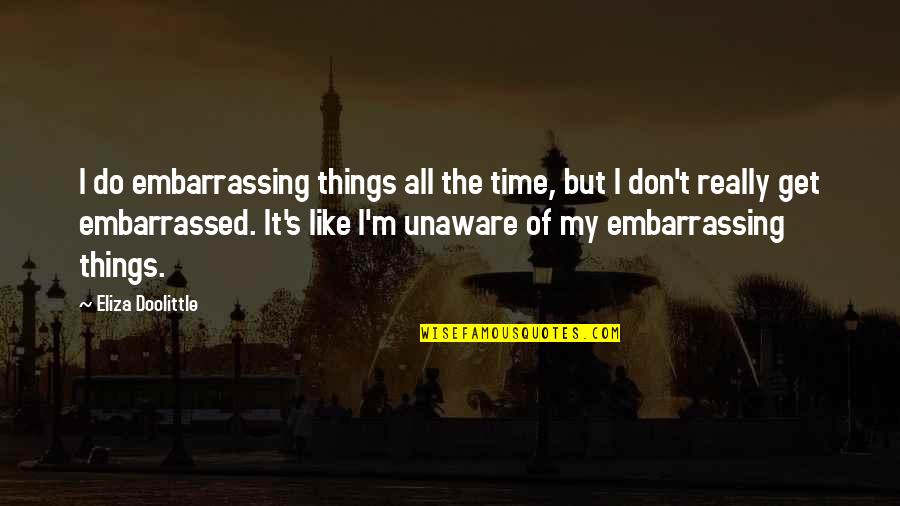 I do embarrassing things all the time, but I don't really get embarrassed. It's like I'm unaware of my embarrassing things. —
Eliza Doolittle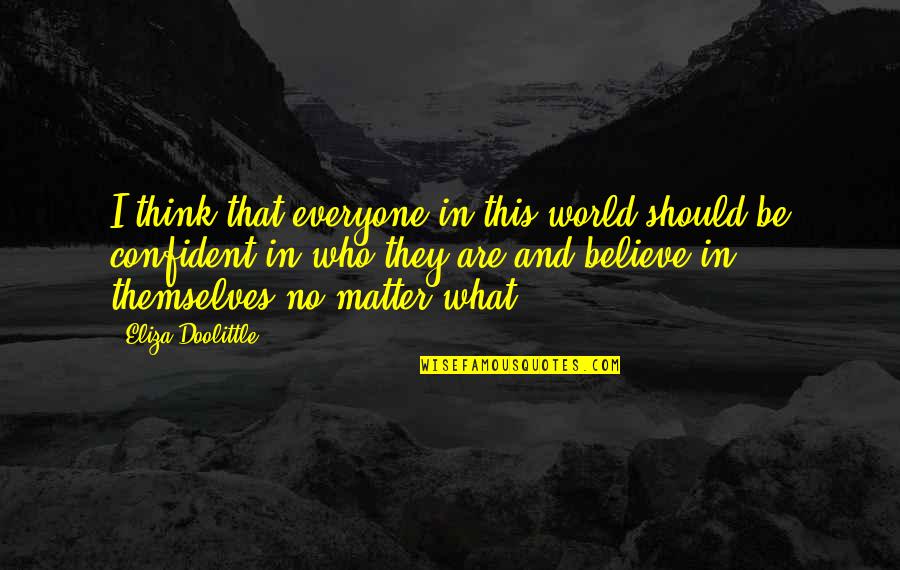 I think that everyone in this world should be confident in who they are and believe in themselves no matter what. —
Eliza Doolittle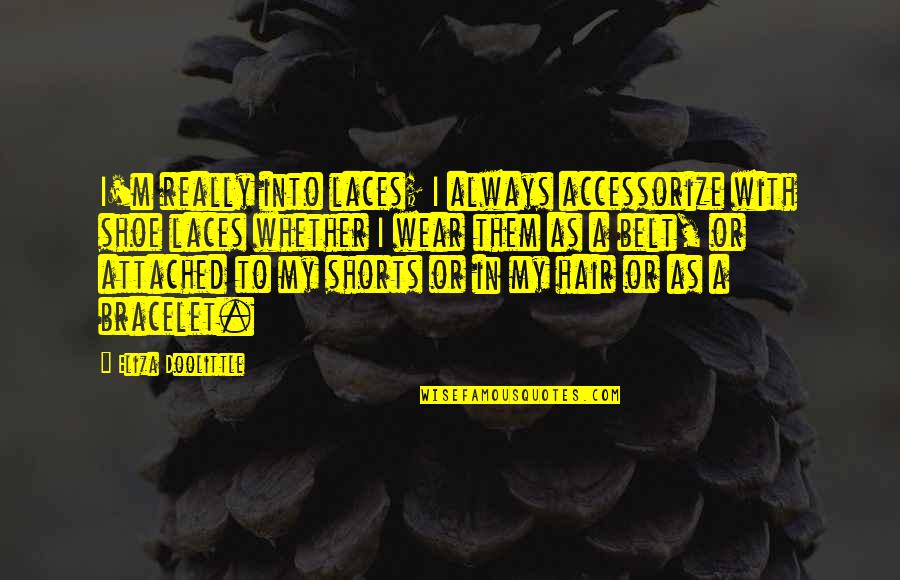 I'm really into laces; I always accessorize with shoe laces whether I wear them as a belt, or attached to my shorts or in my hair or as a bracelet. —
Eliza Doolittle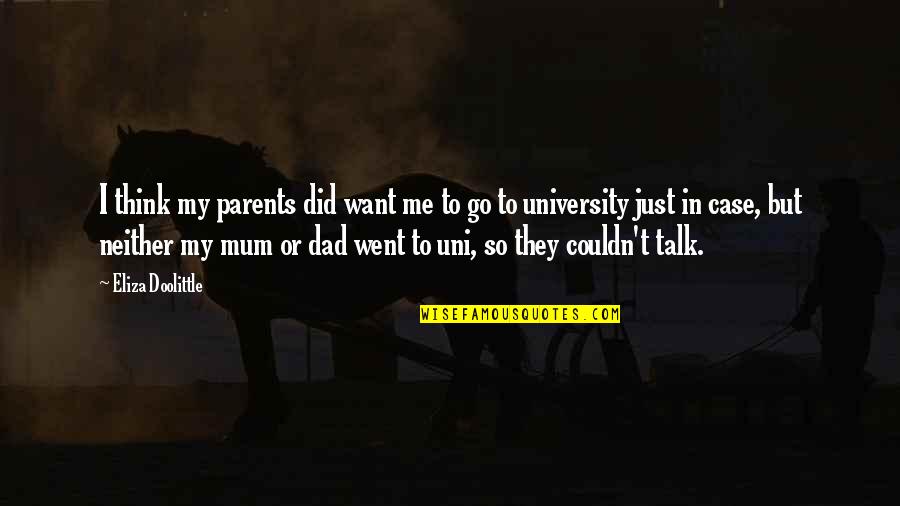 I think my parents did want me to go to university just in case, but neither my mum or dad went to uni, so they couldn't talk. —
Eliza Doolittle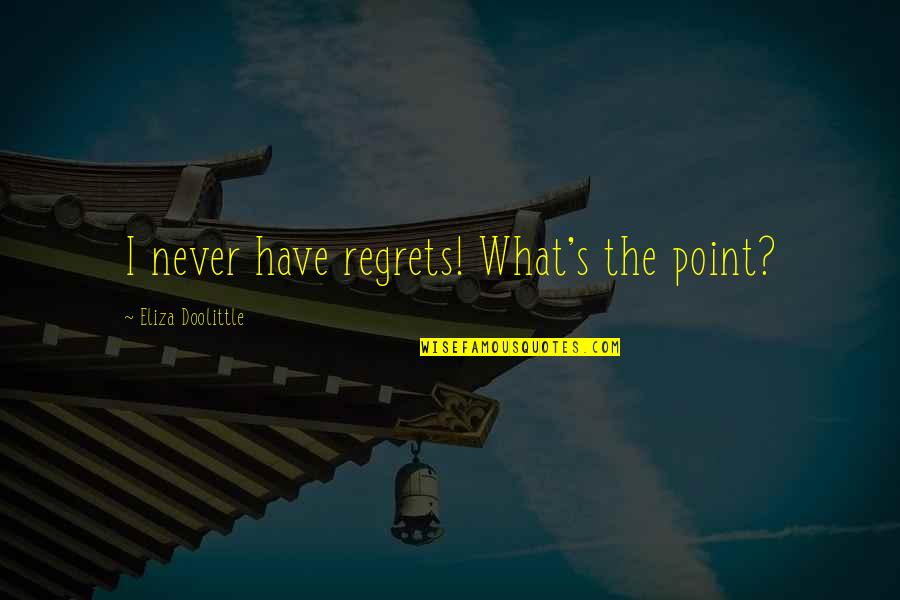 I never have regrets! What's the point? —
Eliza Doolittle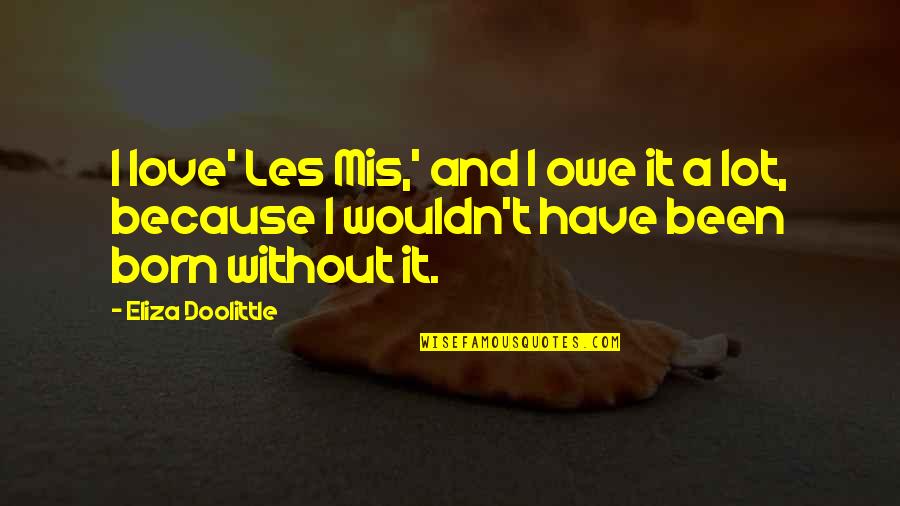 I love' Les Mis,' and I owe it a lot, because I wouldn't have been born without it. —
Eliza Doolittle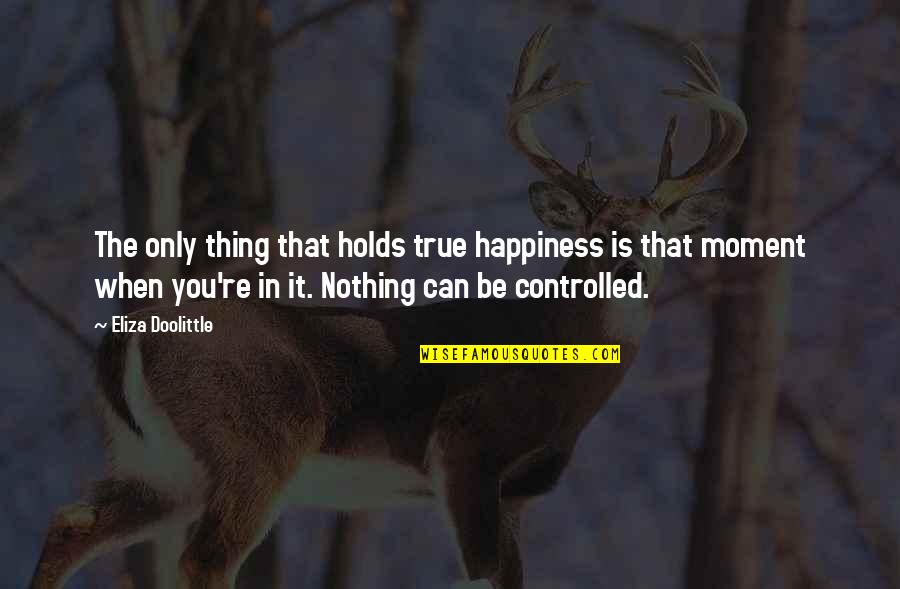 The only thing that holds true happiness is that moment when you're in it. Nothing can be controlled. —
Eliza Doolittle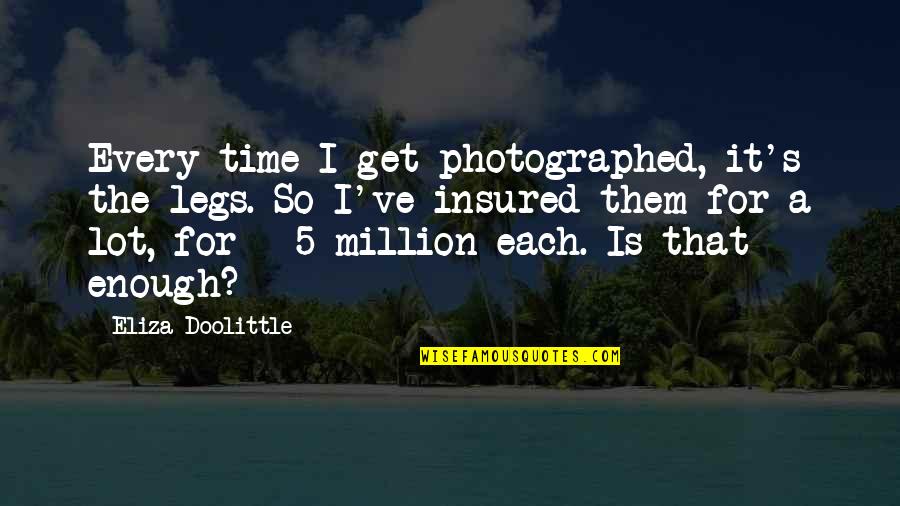 Every time I get photographed, it's the legs. So I've insured them for a lot, for £5 million each. Is that enough? —
Eliza Doolittle