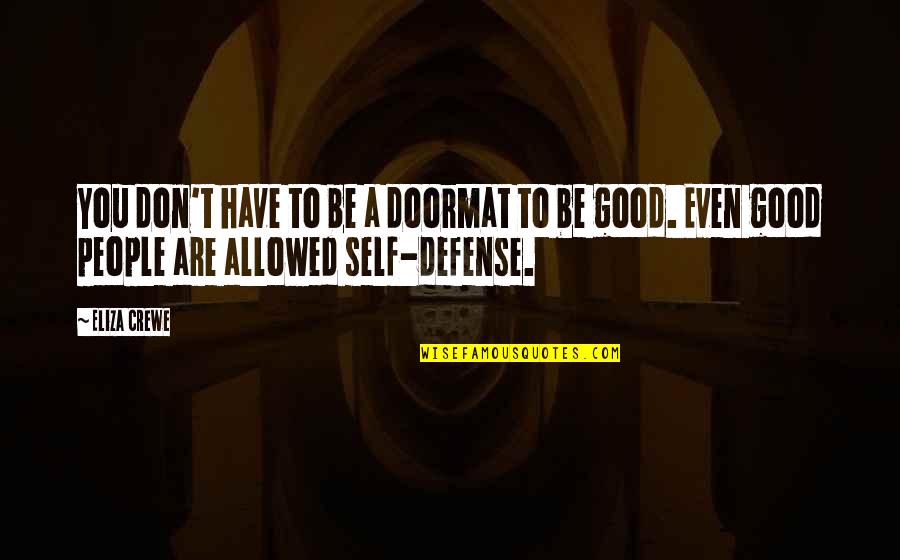 You don't have to be a doormat to be good. Even good people are allowed self-defense.
—
Eliza Crewe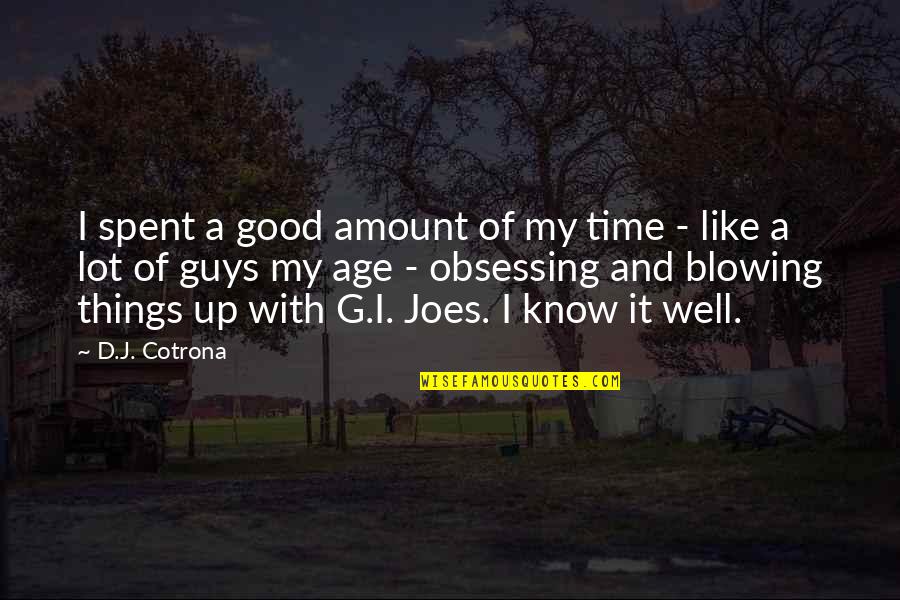 I spent a good amount of my time - like a lot of guys my age - obsessing and blowing things up with G.I. Joes. I know it well.
—
D.J. Cotrona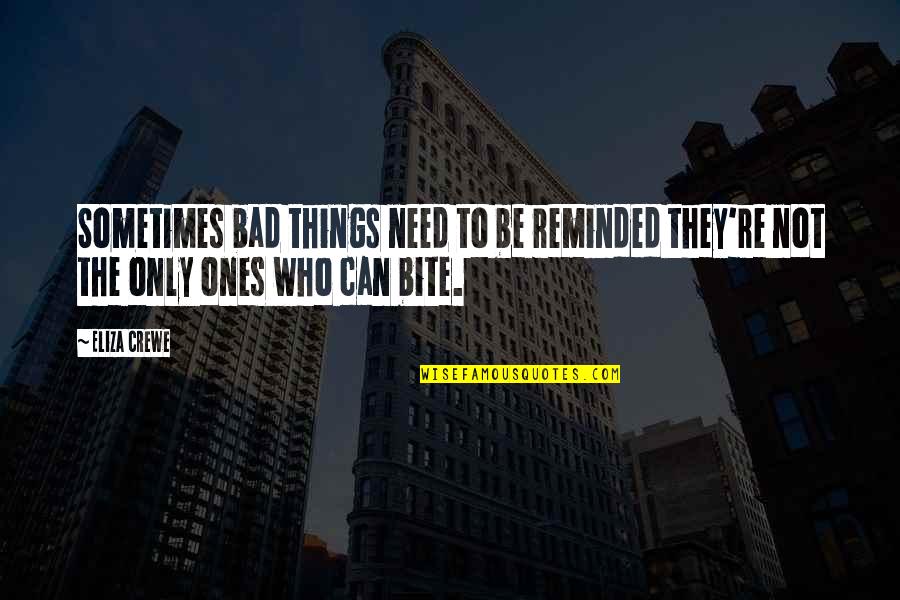 Sometimes bad things need to be reminded they're not the only ones who can bite.
—
Eliza Crewe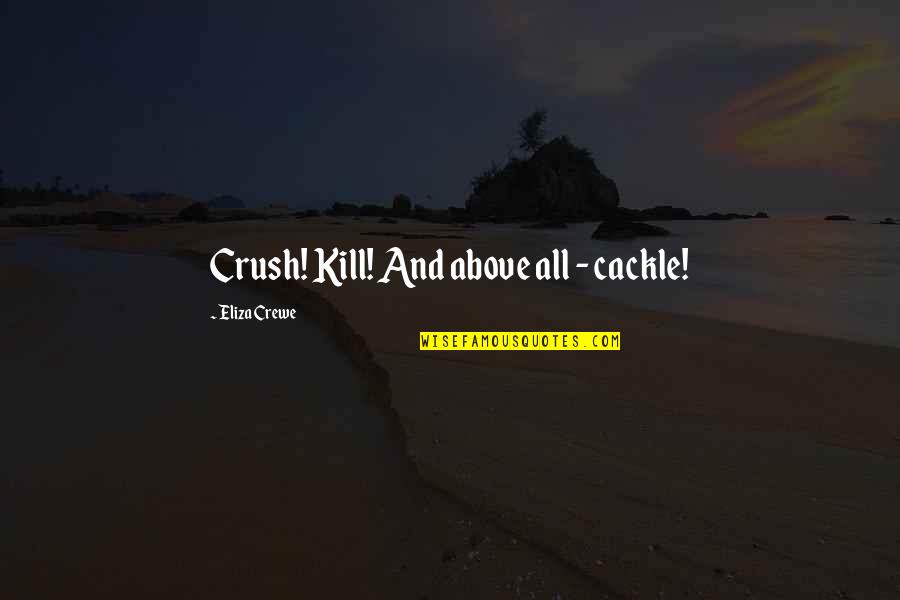 Crush! Kill! And above all - cackle!
—
Eliza Crewe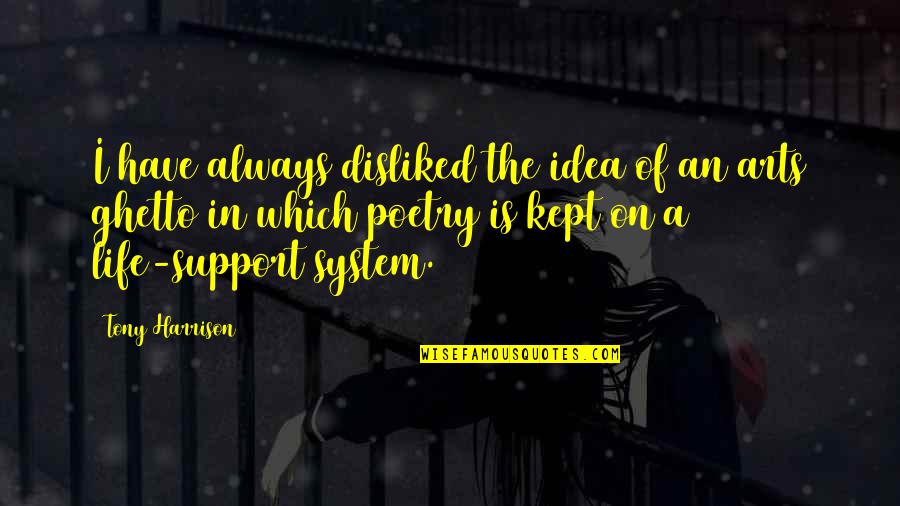 I have always disliked the idea of an arts ghetto in which poetry is kept on a life-support system.
—
Tony Harrison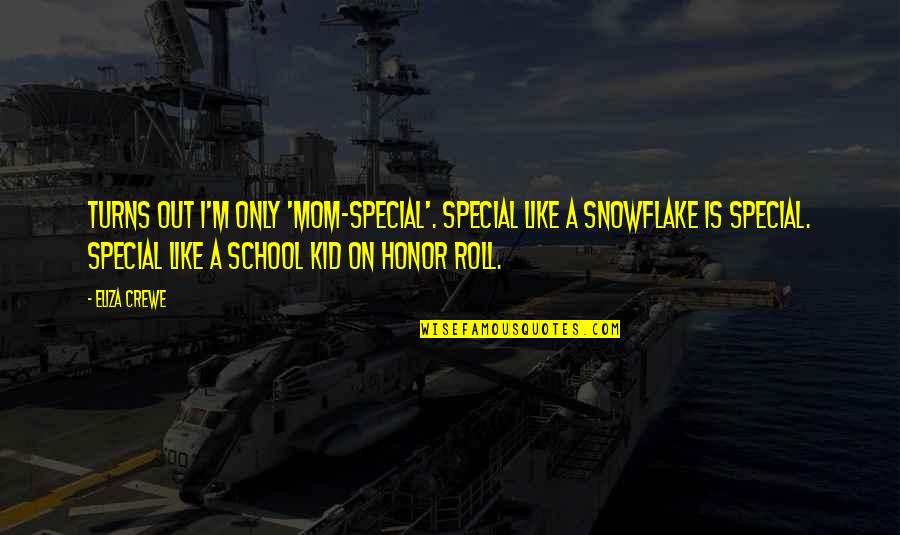 Turns out I'm only 'mom-special'. Special like a snowflake is special. Special like a school kid on honor roll.
—
Eliza Crewe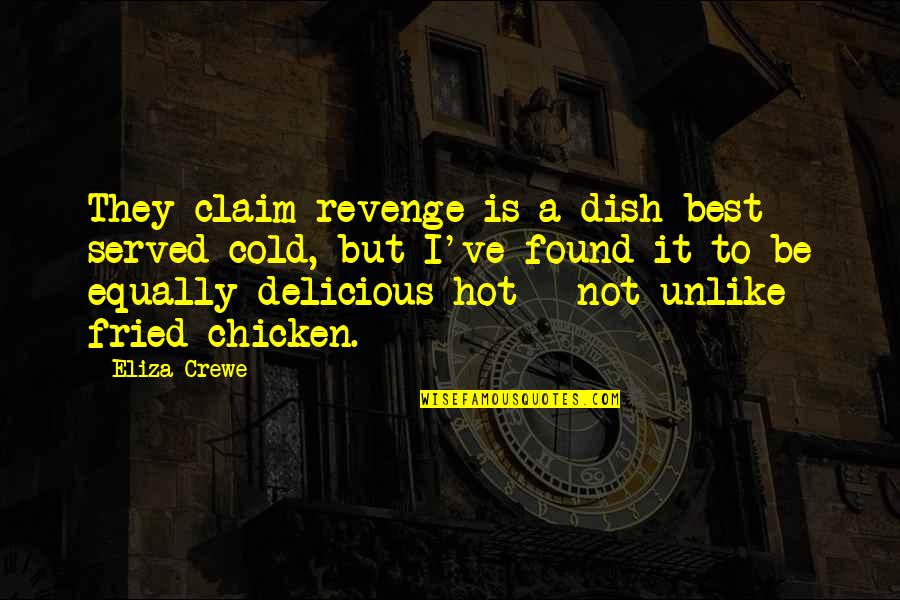 They claim revenge is a dish best served cold, but I've found it to be equally delicious hot - not unlike fried chicken.
—
Eliza Crewe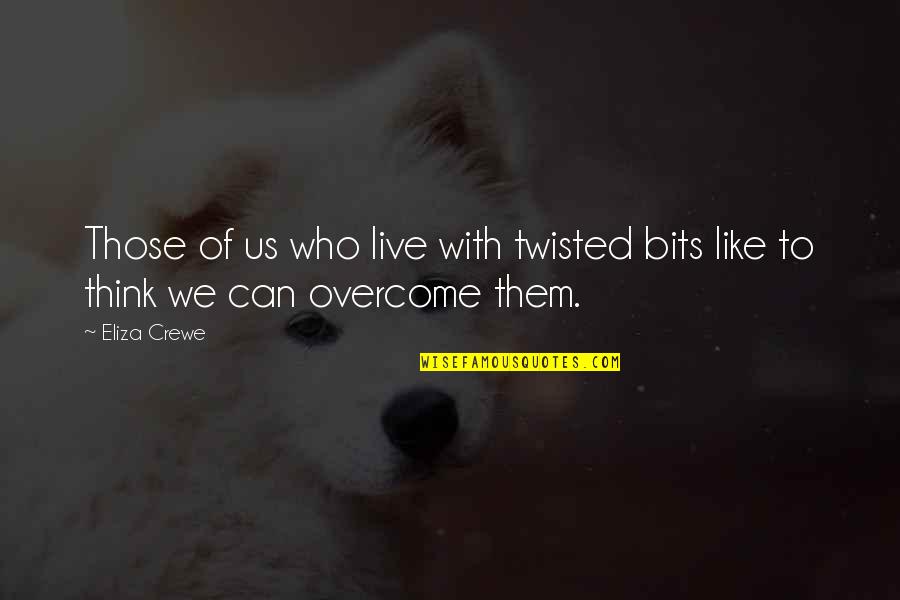 Those of us who live with twisted bits like to think we can overcome them.
—
Eliza Crewe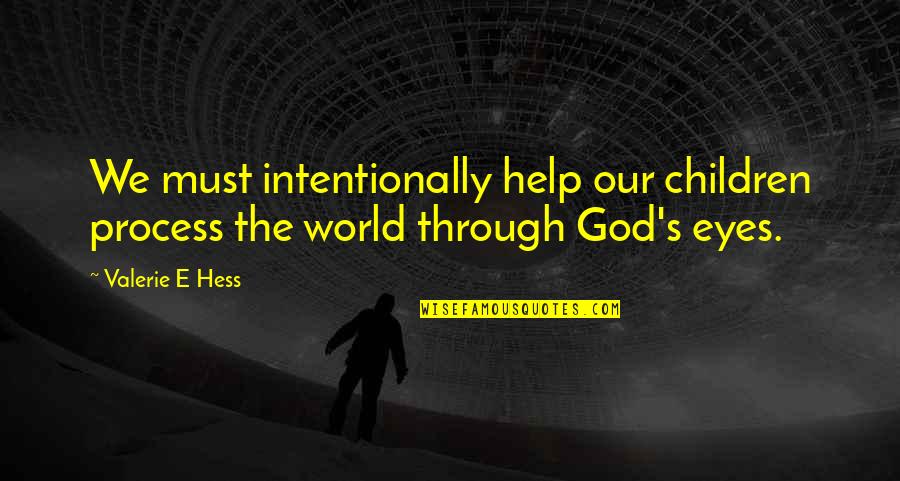 We must intentionally help our children process the world through God's eyes. —
Valerie E Hess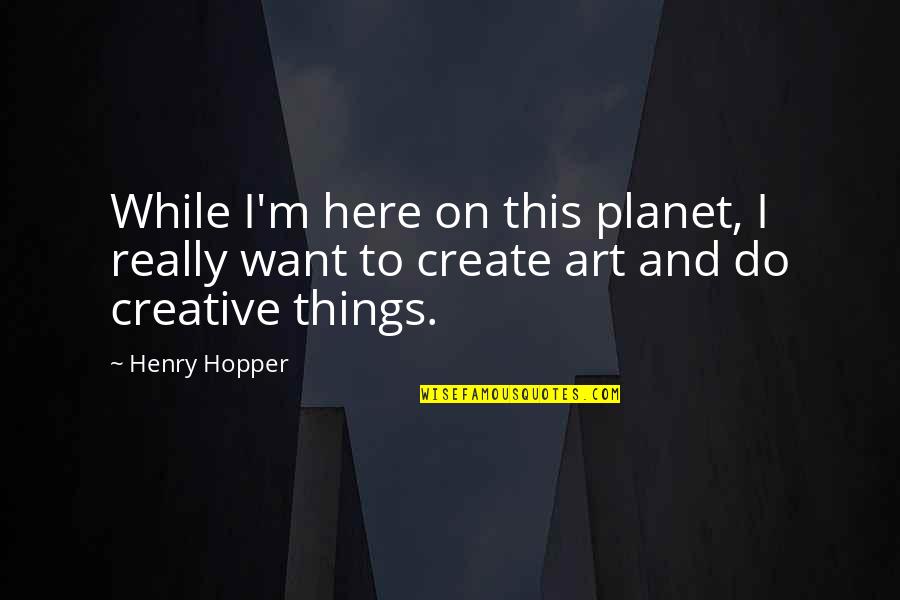 While I'm here on this planet, I really want to create art and do creative things. —
Henry Hopper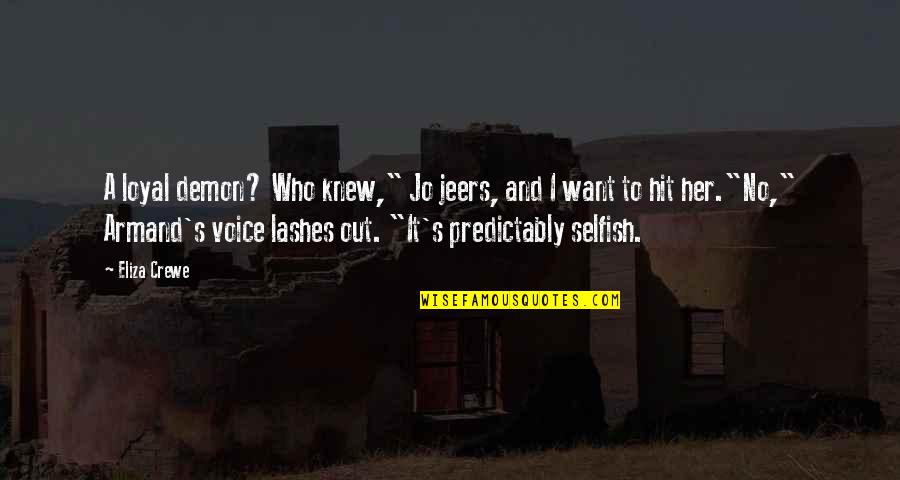 A loyal demon? Who knew," Jo jeers, and I want to hit her.
"No," Armand's voice lashes out. "It's predictably selfish. —
Eliza Crewe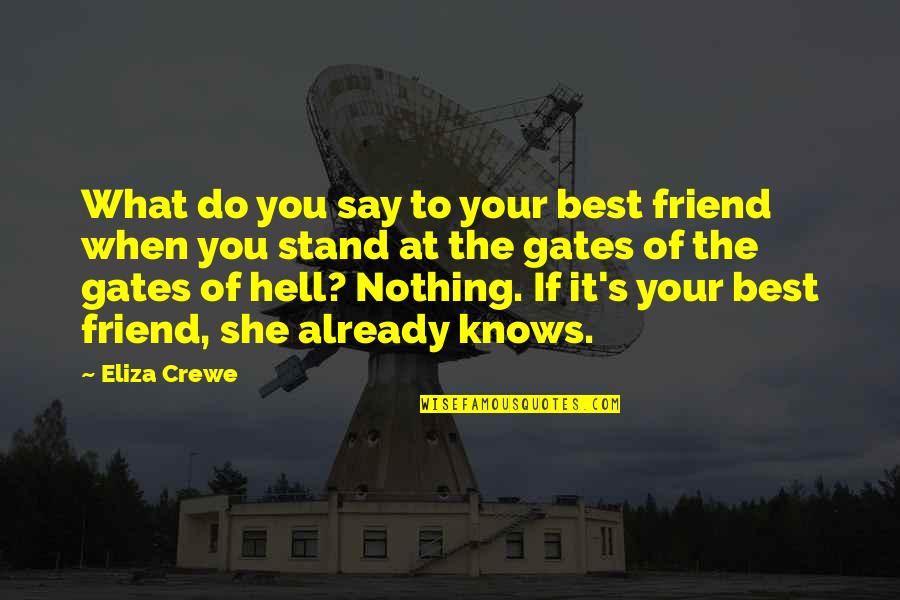 What do you say to your best friend when you stand at the gates of the gates of hell? Nothing. If it's your best friend, she already knows. —
Eliza Crewe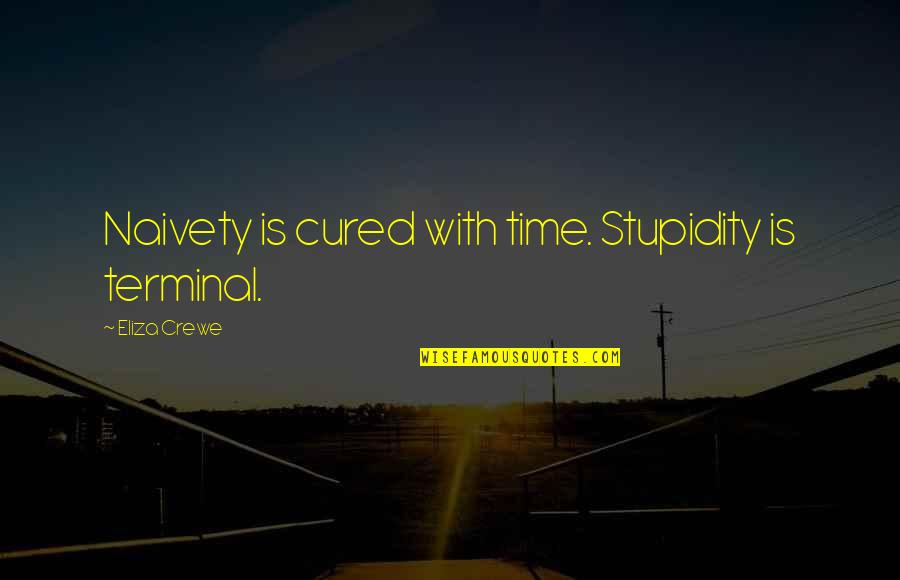 Naivety is cured with time. Stupidity is terminal. —
Eliza Crewe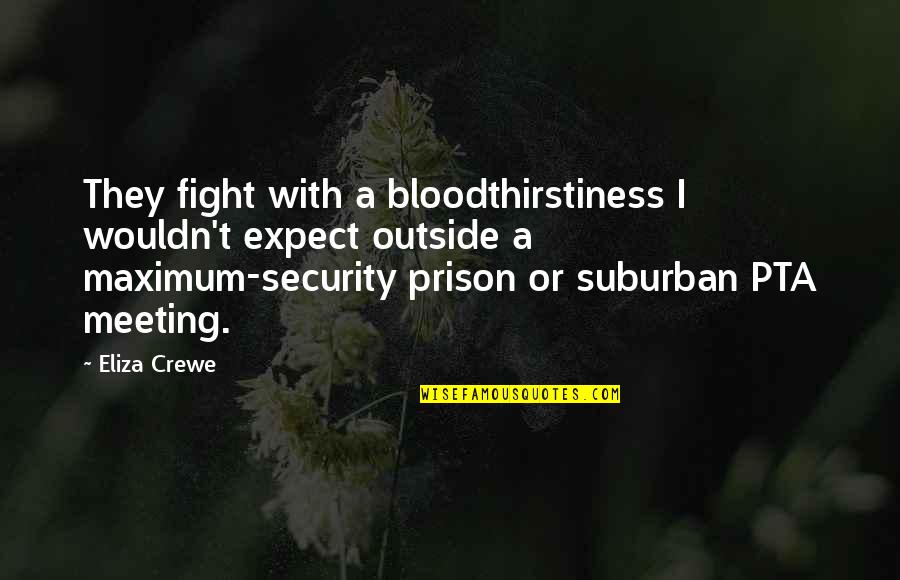 They fight with a bloodthirstiness I wouldn't expect outside a maximum-security prison or suburban PTA meeting. —
Eliza Crewe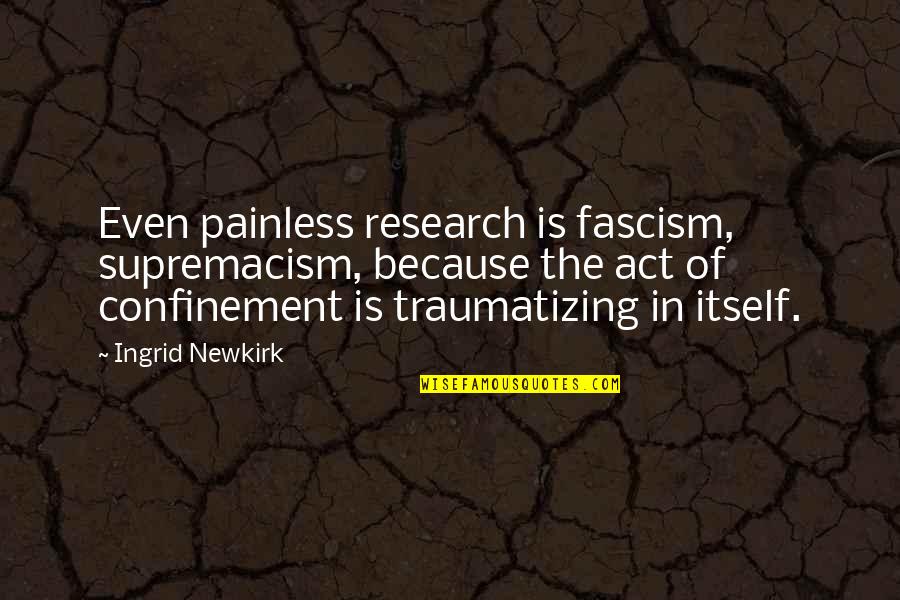 Even painless research is fascism, supremacism, because the act of confinement is traumatizing in itself. —
Ingrid Newkirk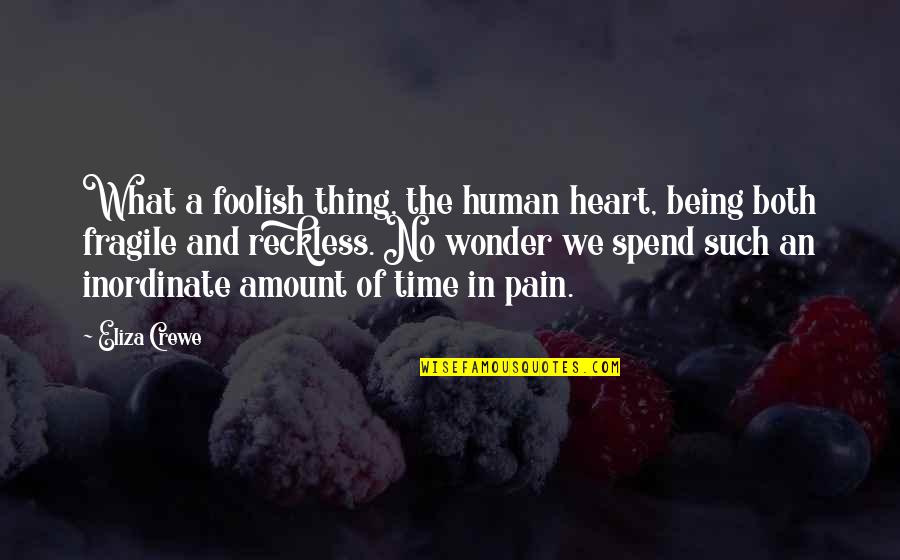 What a foolish thing, the human heart, being both fragile and reckless. No wonder we spend such an inordinate amount of time in pain. —
Eliza Crewe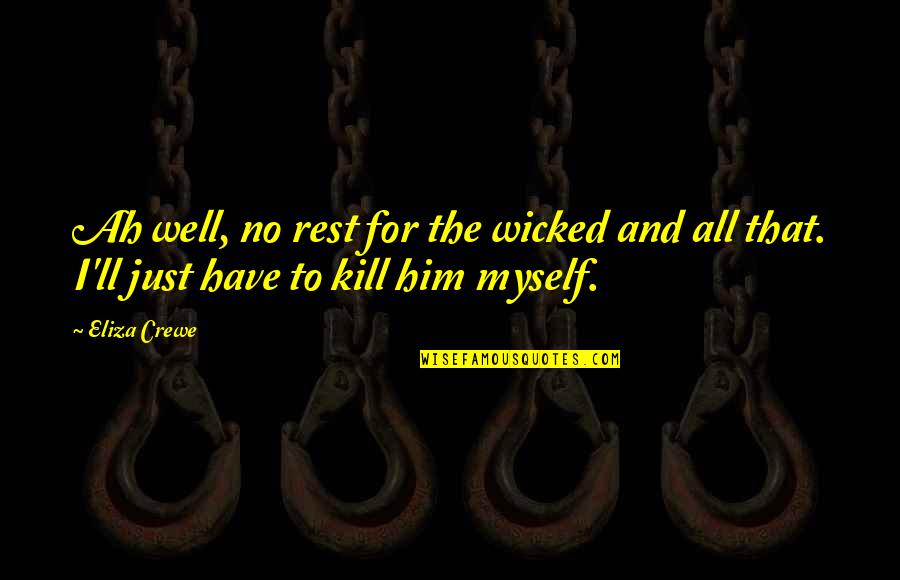 Ah well, no rest for the wicked and all that. I'll just have to kill him myself. —
Eliza Crewe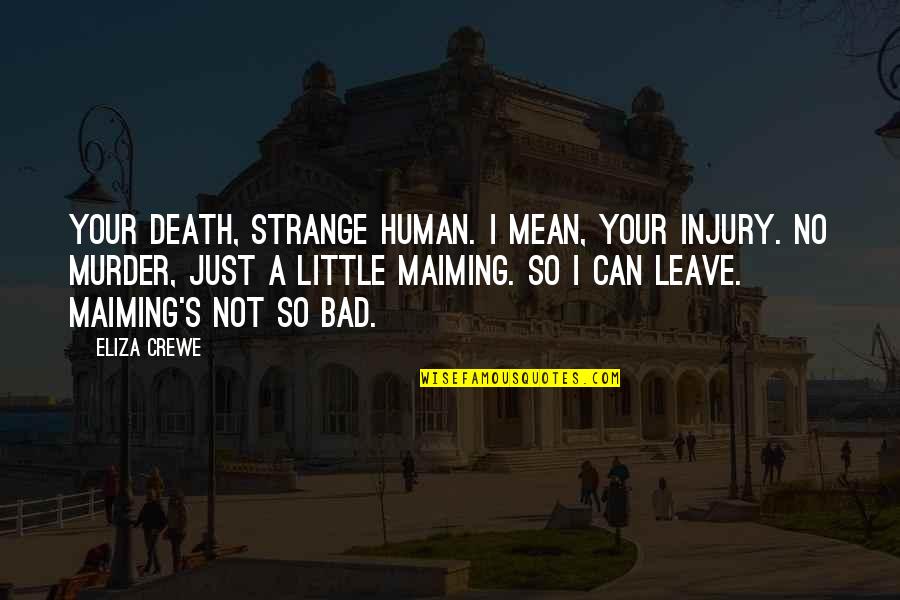 Your death, strange human. I mean, your injury. No murder, just a little maiming. So I can leave. Maiming's not so bad. —
Eliza Crewe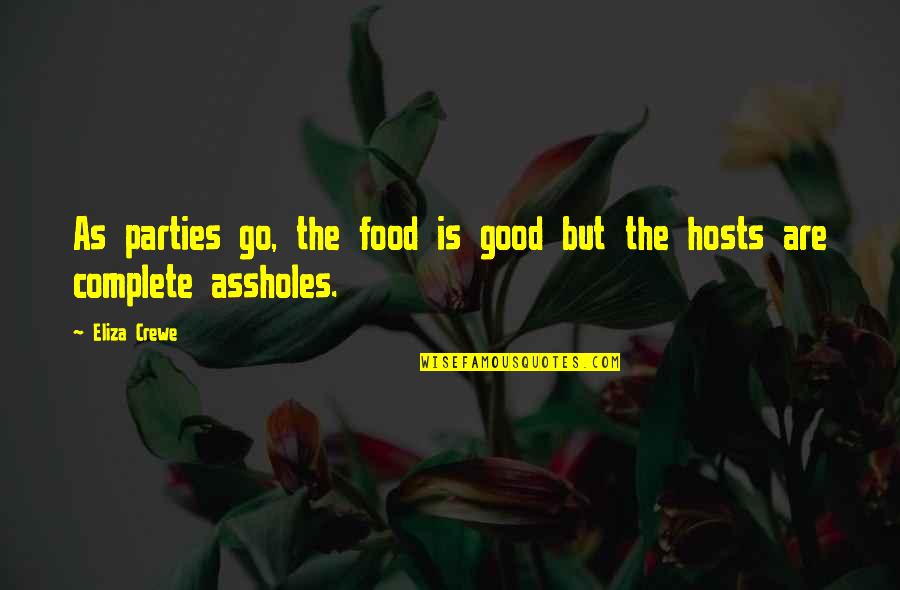 As parties go, the food is good but the hosts are complete assholes. —
Eliza Crewe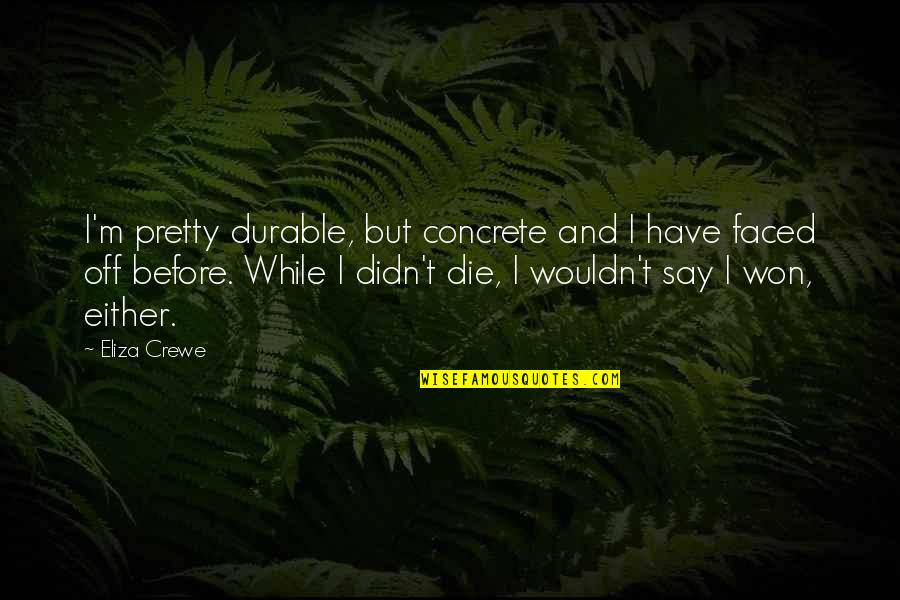 I'm pretty durable, but concrete and I have faced off before. While I didn't die, I wouldn't say I won, either. —
Eliza Crewe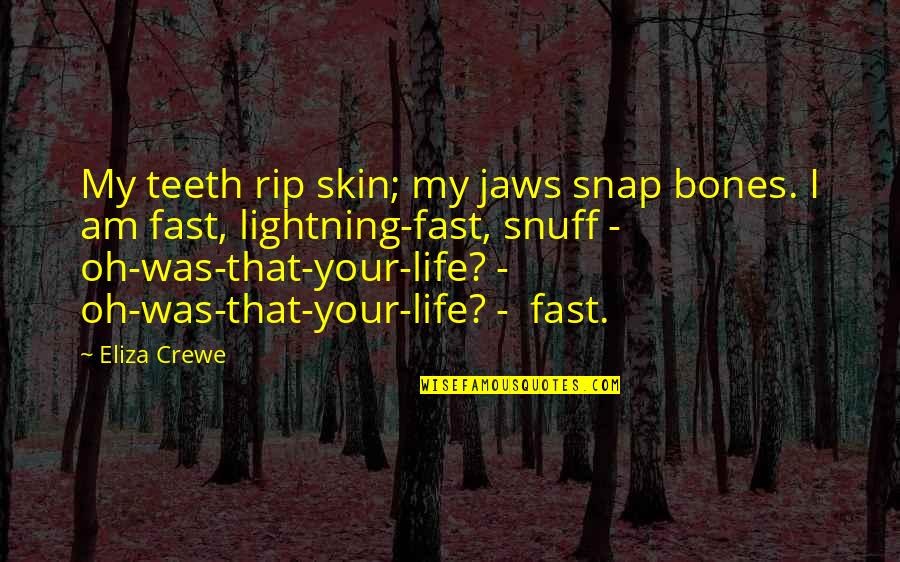 My teeth rip skin; my jaws snap bones. I am fast, lightning-fast, snuff - oh-was-that-your-life? - oh-was-that-your-life? - fast. —
Eliza Crewe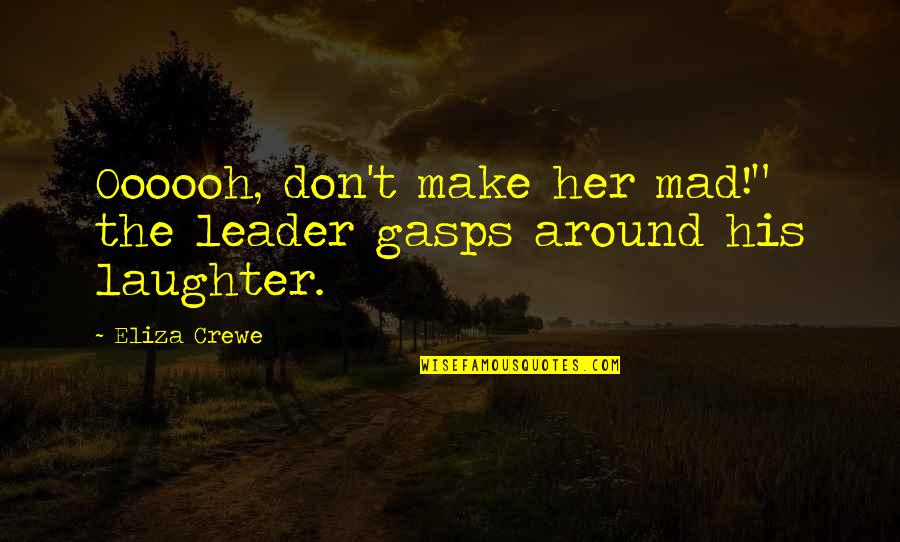 Oooooh, don't make her mad!" the leader gasps around his laughter. —
Eliza Crewe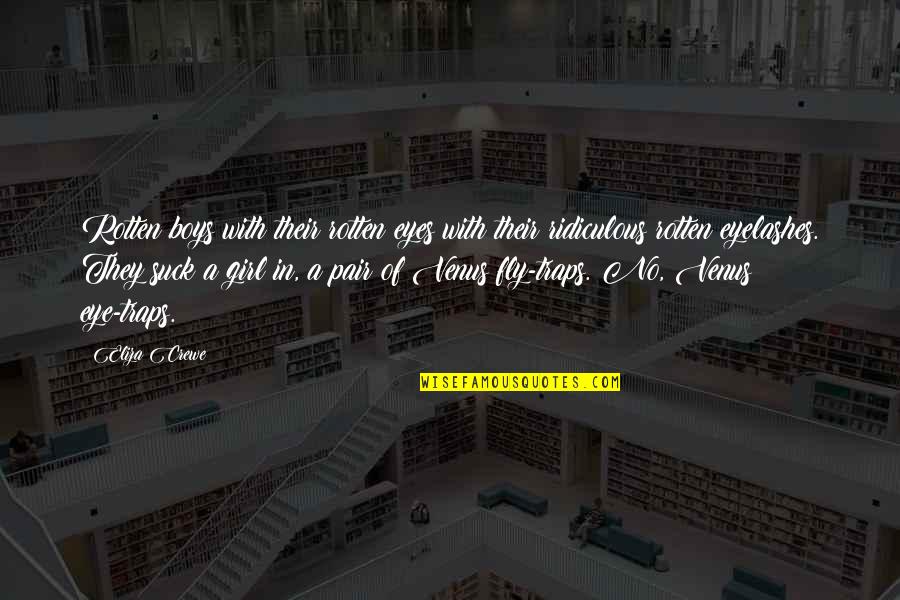 Rotten boys with their rotten eyes with their ridiculous rotten eyelashes. They suck a girl in, a pair of Venus fly-traps. No, Venus eye-traps. —
Eliza Crewe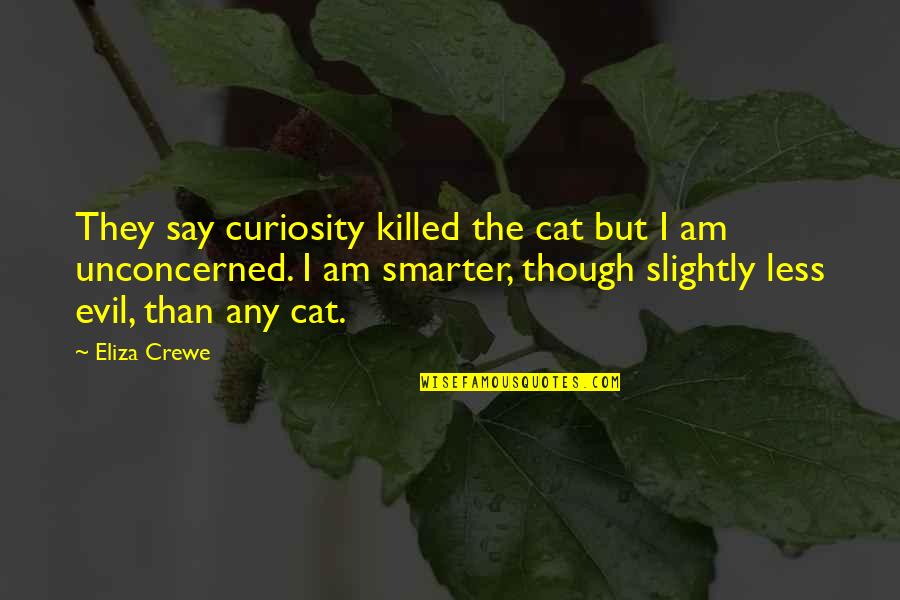 They say curiosity killed the cat but I am unconcerned. I am smarter, though slightly less evil, than any cat. —
Eliza Crewe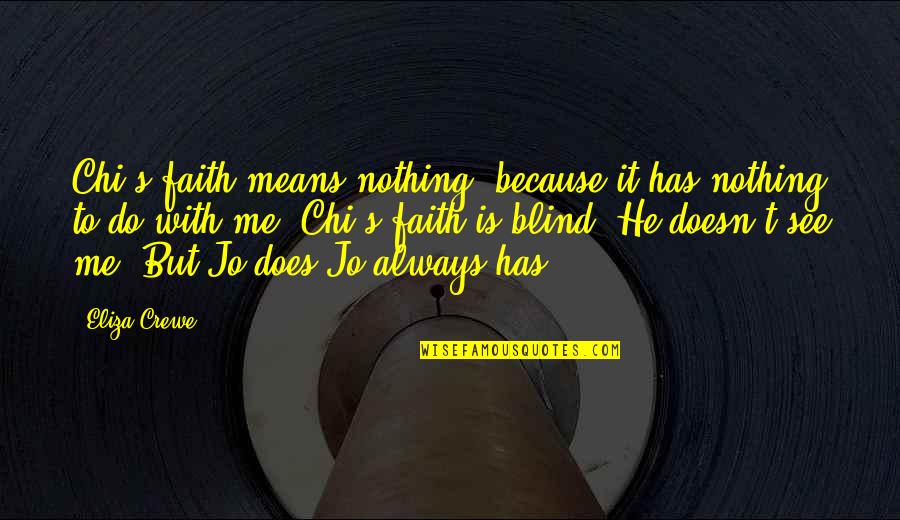 Chi's faith means nothing, because it has nothing to do with me. Chi's faith is blind. He doesn't see me. But Jo does.
Jo always has. —
Eliza Crewe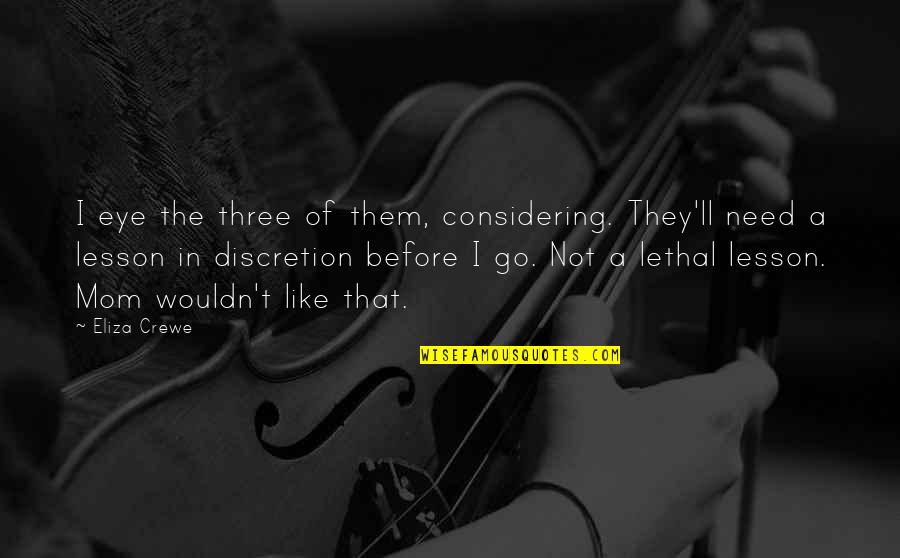 I eye the three of them, considering. They'll need a lesson in discretion before I go. Not a lethal lesson. Mom wouldn't like that. —
Eliza Crewe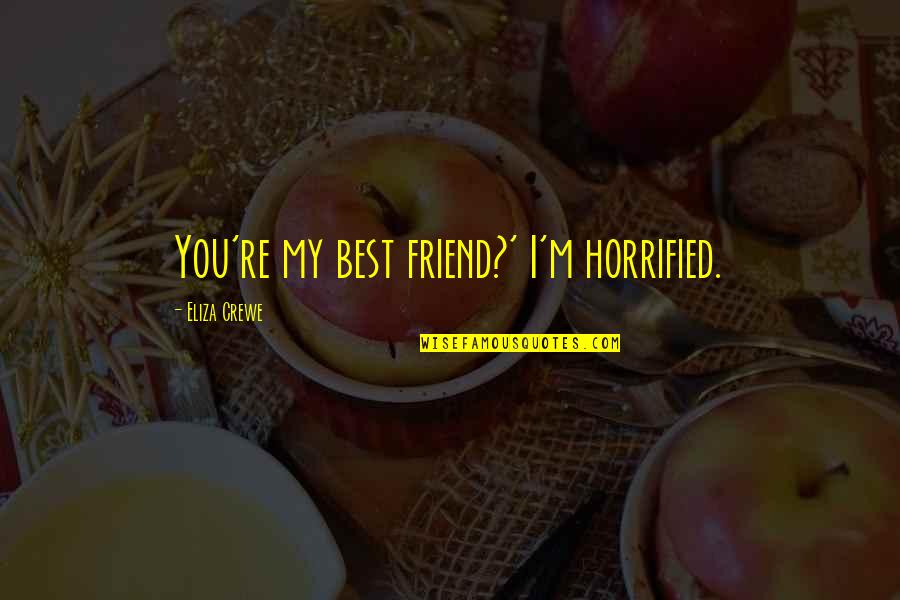 You're my best friend?' I'm horrified. —
Eliza Crewe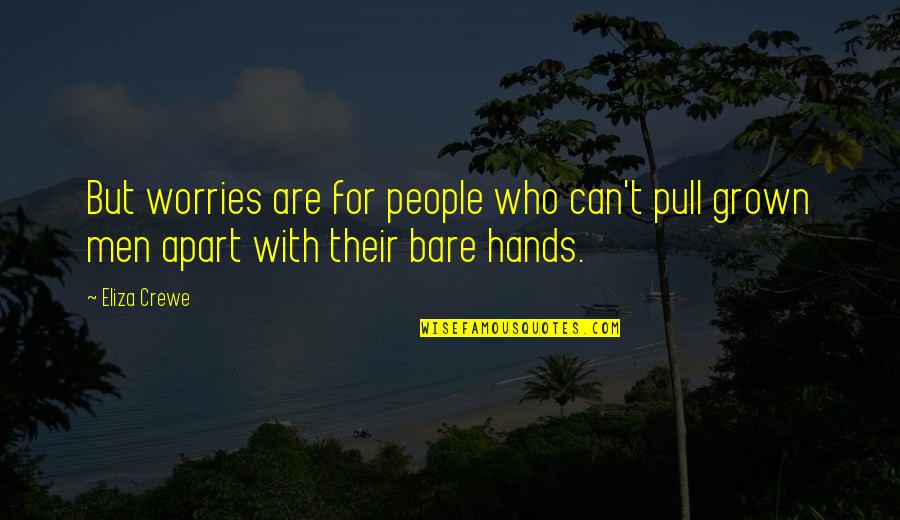 But worries are for people who can't pull grown men apart with their bare hands. —
Eliza Crewe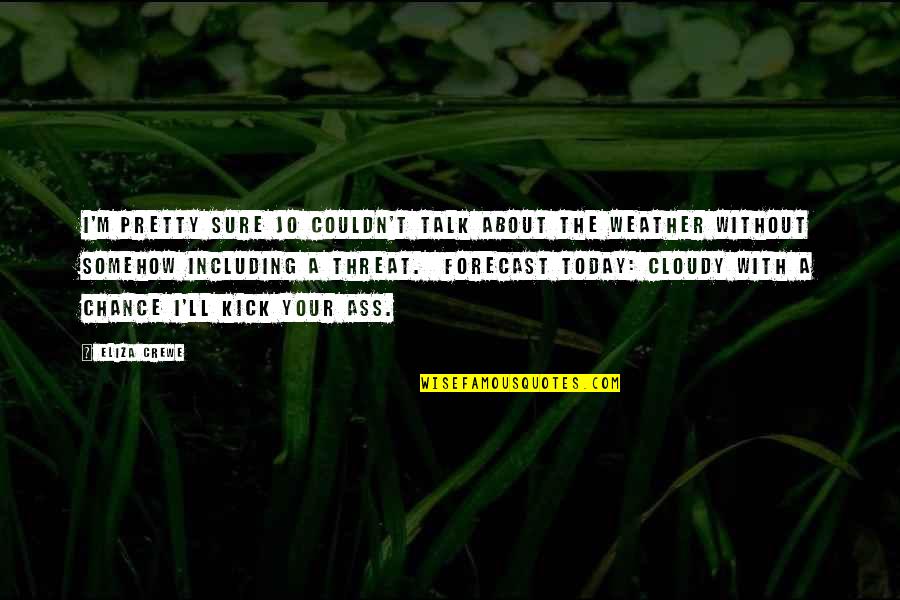 I'm pretty sure Jo couldn't talk about the weather without somehow including a threat. Forecast today: cloudy with a chance I'll kick your ass. —
Eliza Crewe