Anthony Paull Quotes
Top 10 wise famous quotes and sayings by Anthony Paull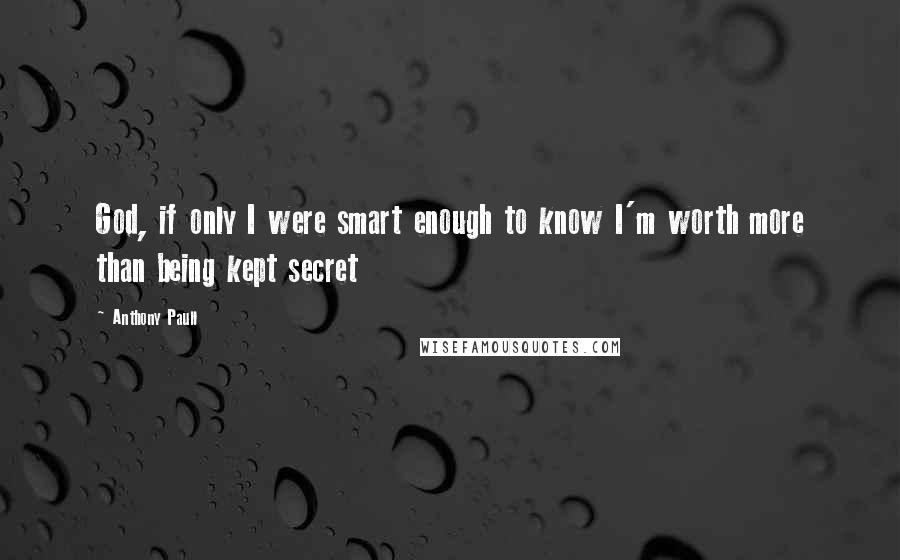 God, if only I were smart enough to know I'm worth more than being kept secret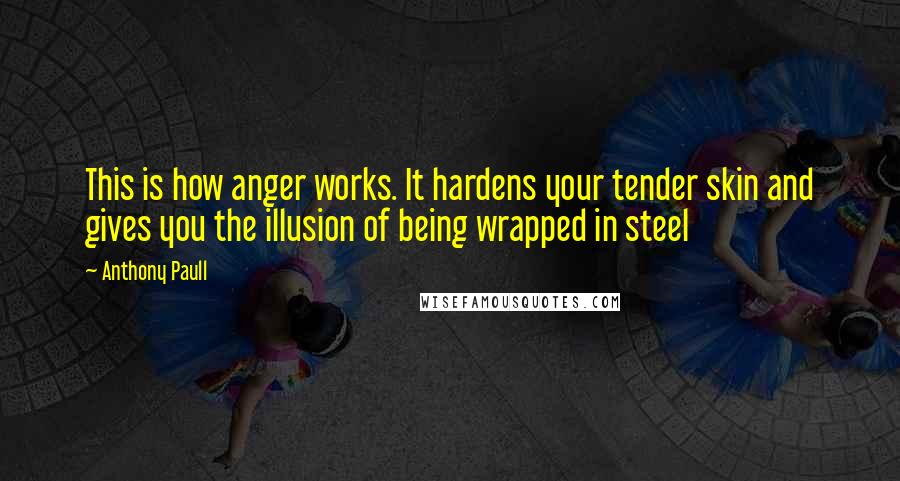 This is how anger works. It hardens your tender skin and gives you the illusion of being wrapped in steel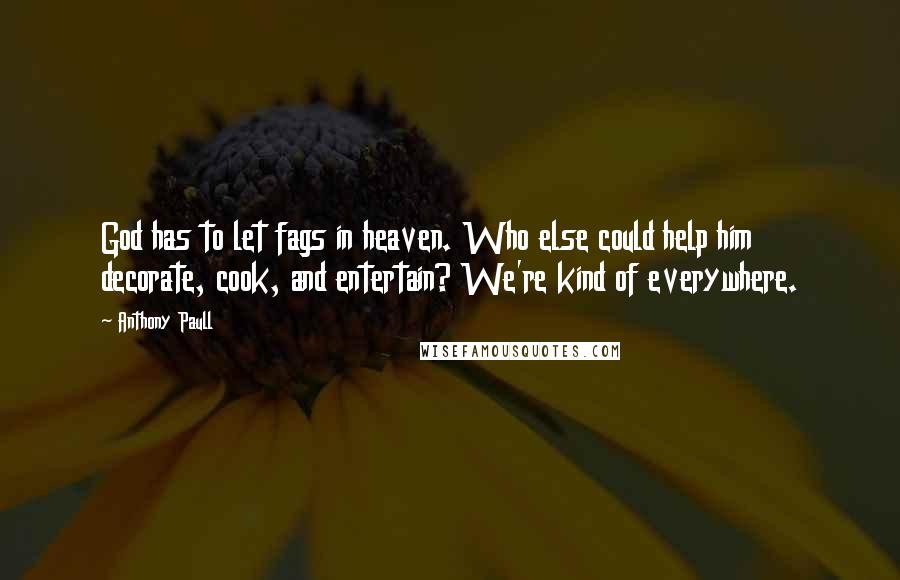 God has to let fags in heaven. Who else could help him decorate, cook, and entertain? We're kind of everywhere.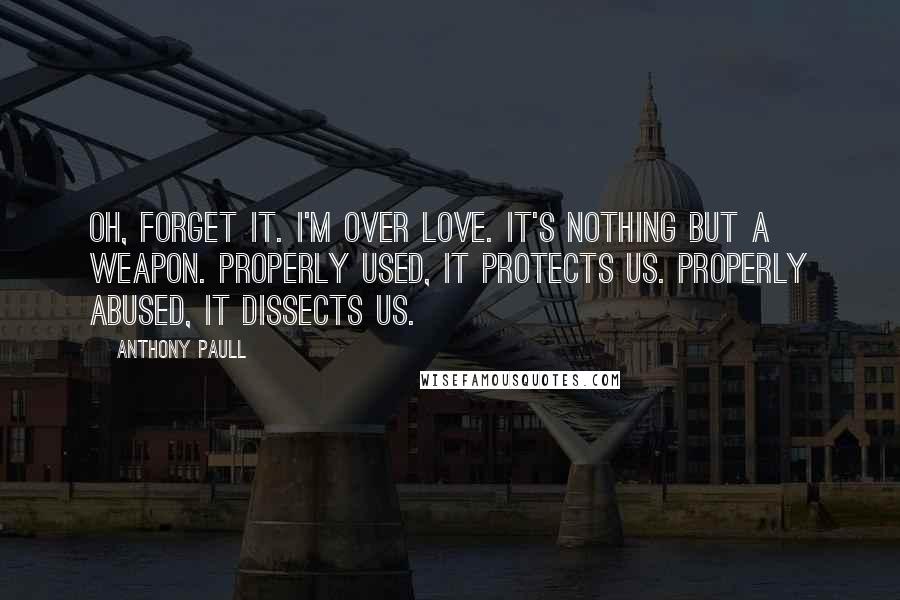 Oh, forget it. I'm over love. It's nothing but a weapon. Properly used, it protects us. Properly abused, it dissects us.
the realization that I'm the boy so concerned about someone pulling out my chair, I never considered my heart would be pulled out instead.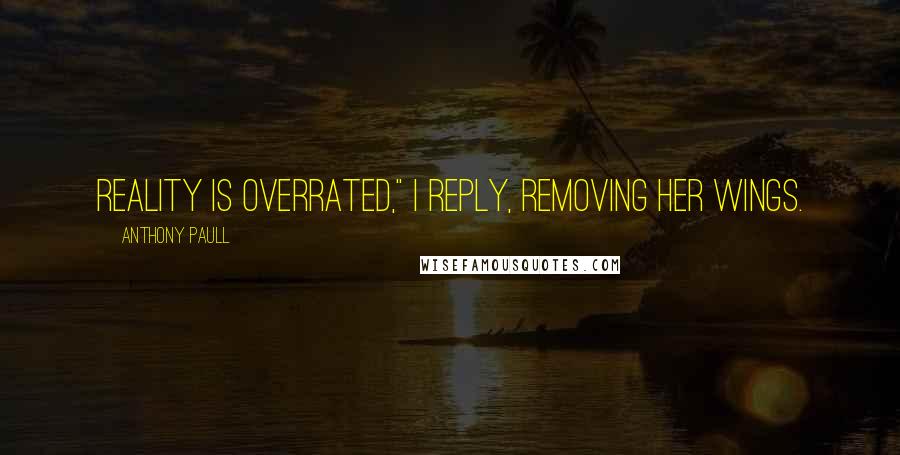 Reality is overrated," I reply, removing her wings.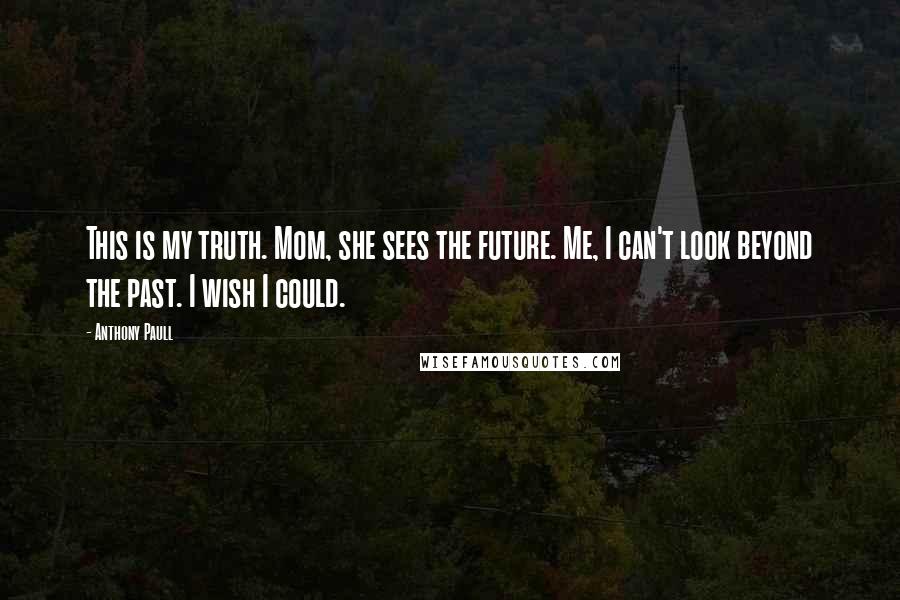 This is my truth. Mom, she sees the future. Me, I can't look beyond the past. I wish I could.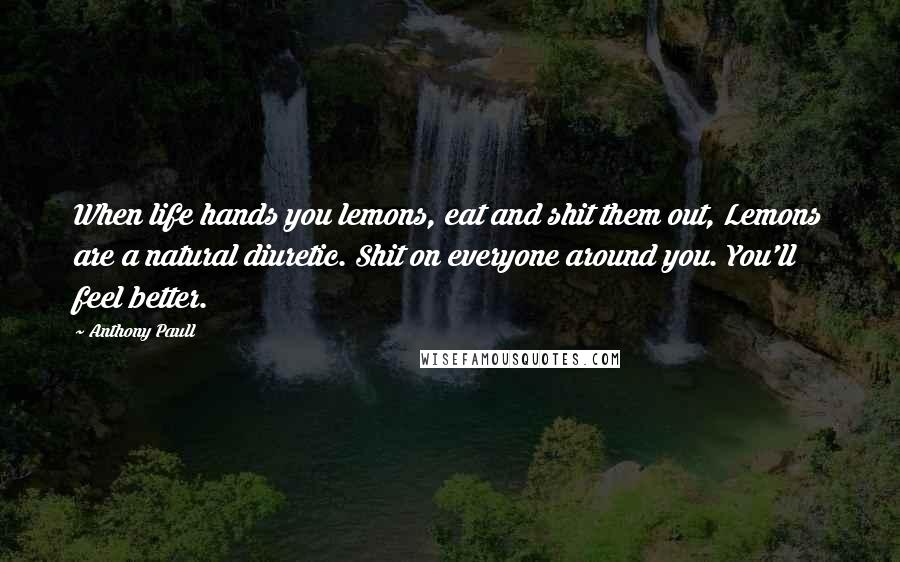 When life hands you lemons, eat and shit them out, Lemons are a natural diuretic. Shit on everyone around you. You'll feel better.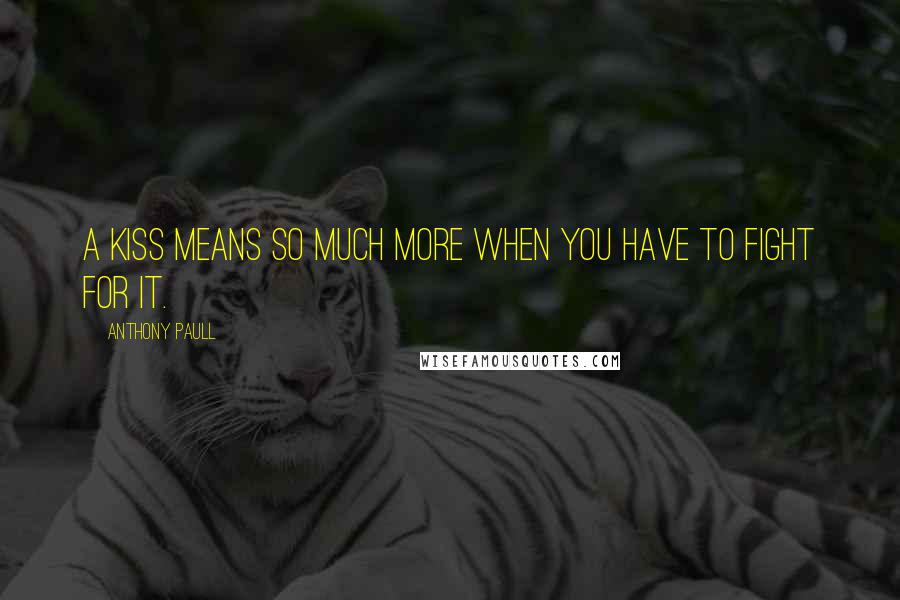 A kiss means so much more when you have to fight for it.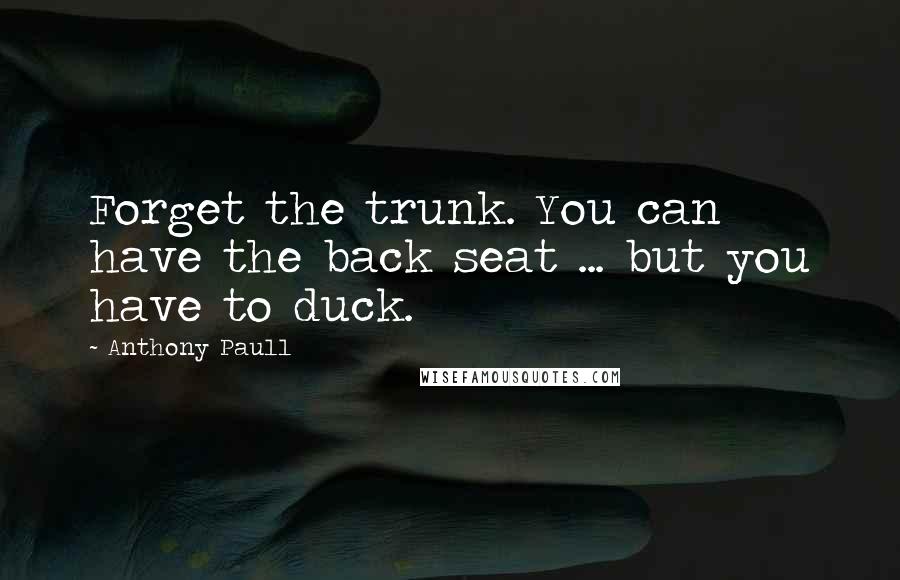 Forget the trunk. You can have the back seat ... but you have to duck.