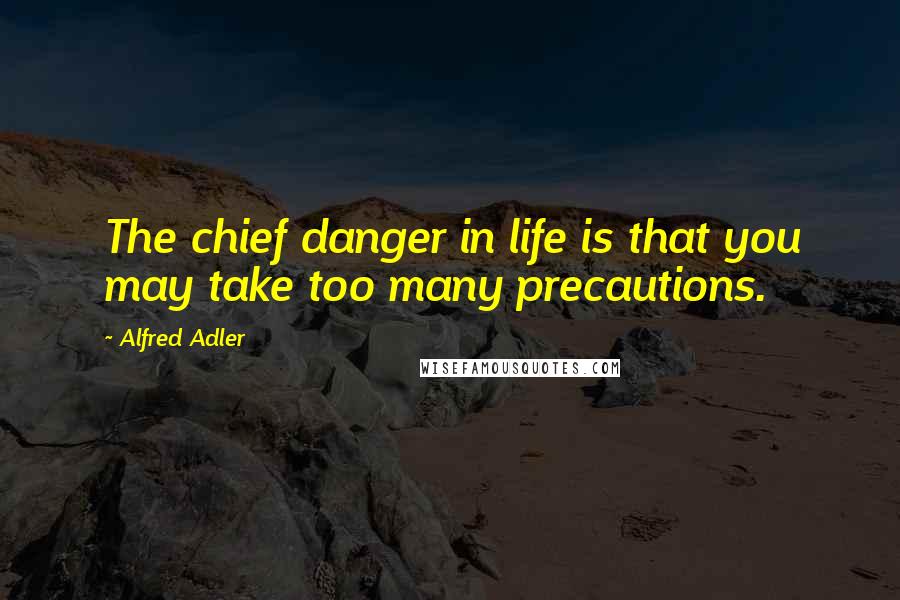 The chief danger in life is that you may take too many precautions.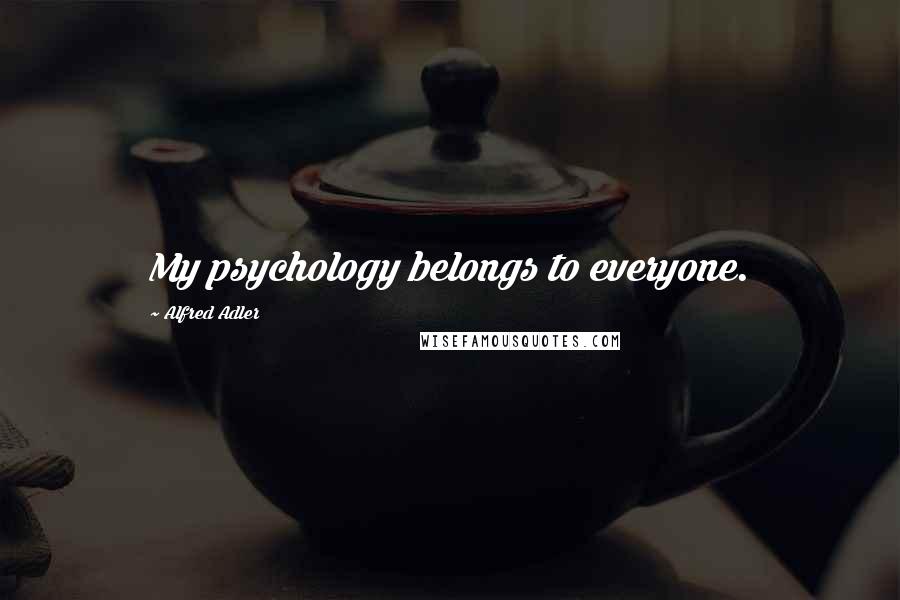 My psychology belongs to everyone.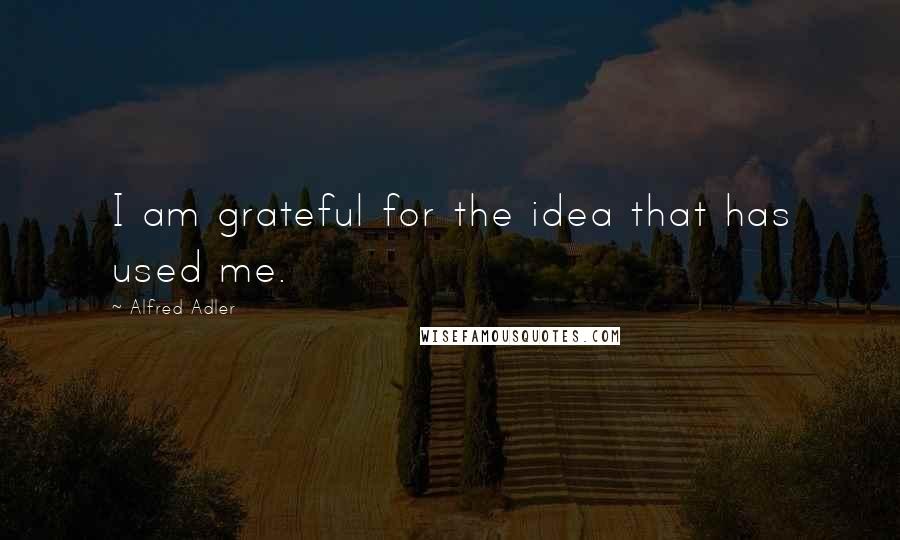 I am grateful for the idea that has used me.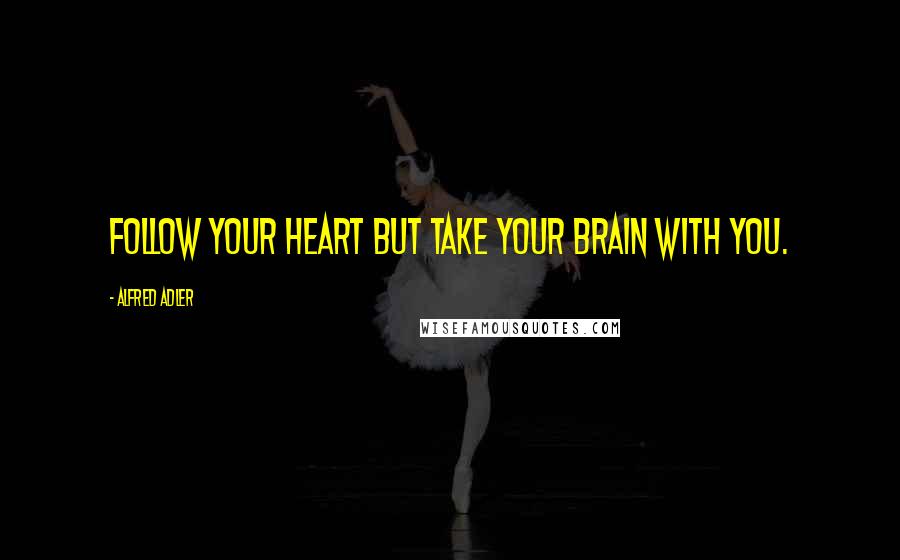 Follow your heart but take your brain with you.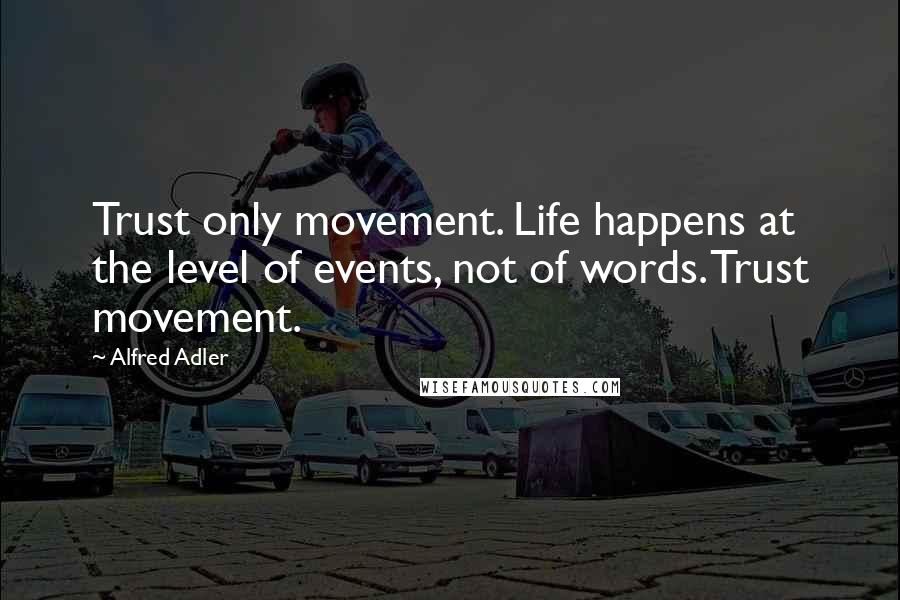 Trust only movement. Life happens at the level of events, not of words. Trust movement.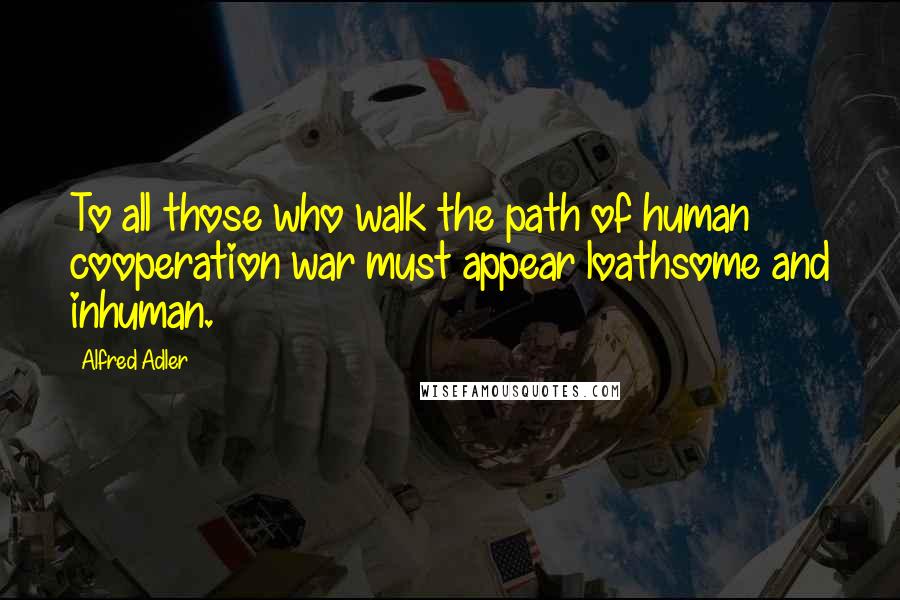 To all those who walk the path of human cooperation war must appear loathsome and inhuman.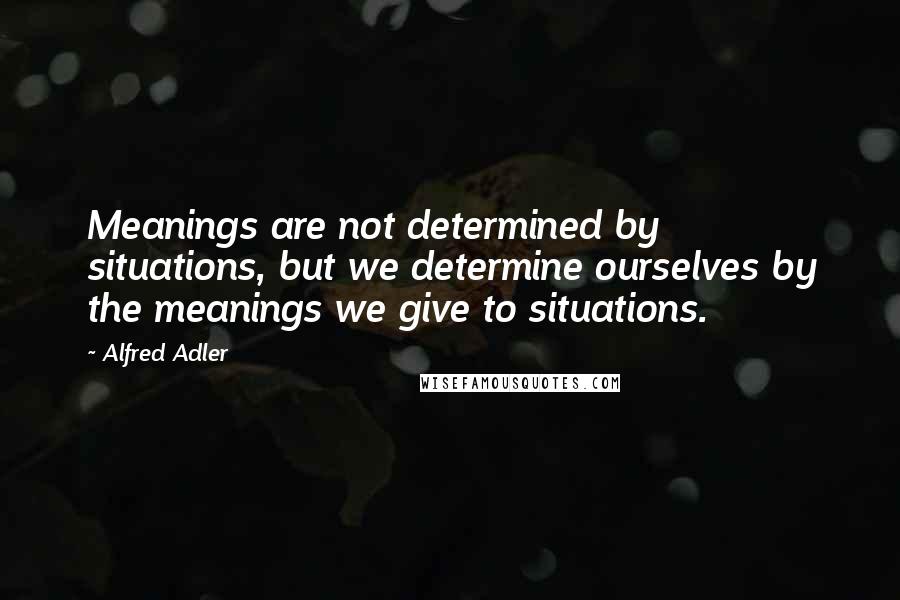 Meanings are not determined by situations, but we determine ourselves by the meanings we give to situations.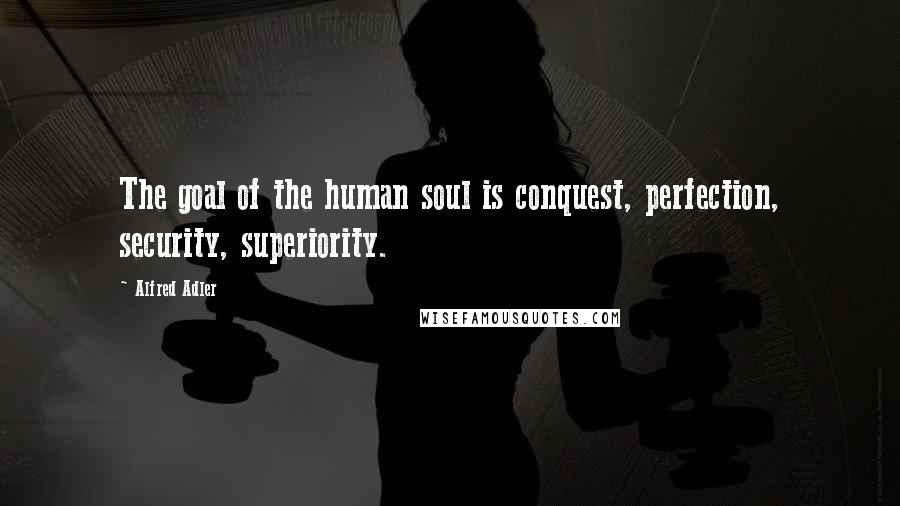 The goal of the human soul is conquest, perfection, security, superiority.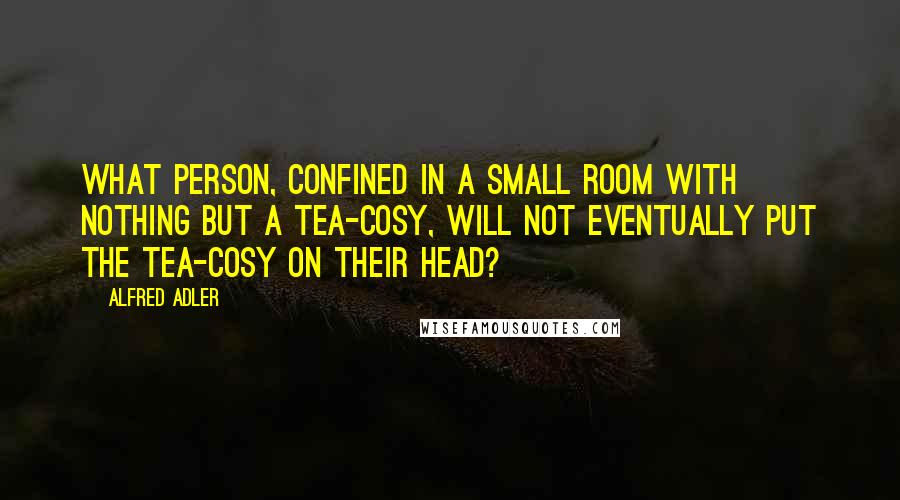 What person, confined in a small room with nothing but a tea-cosy, will not eventually put the tea-cosy on their head?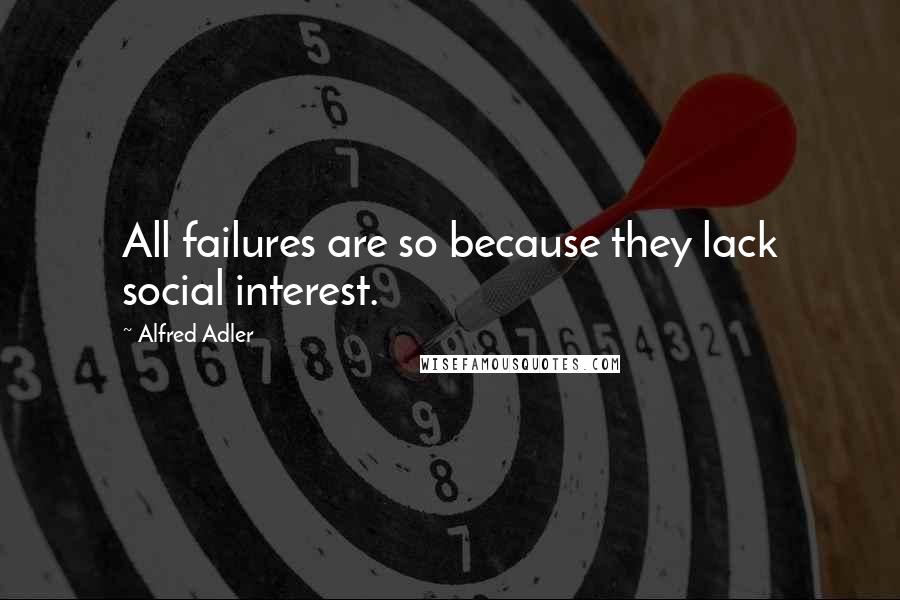 All failures are so because they lack social interest.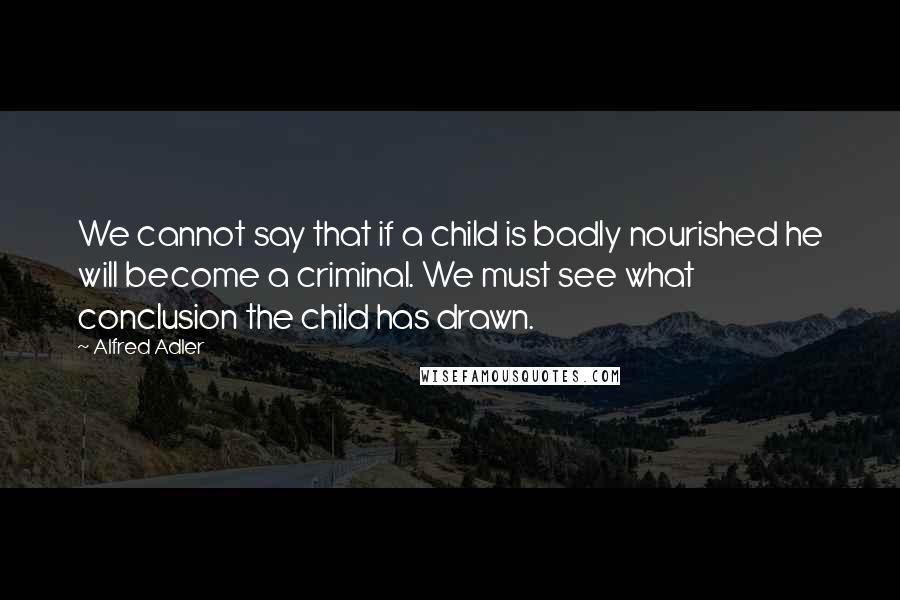 We cannot say that if a child is badly nourished he will become a criminal. We must see what conclusion the child has drawn.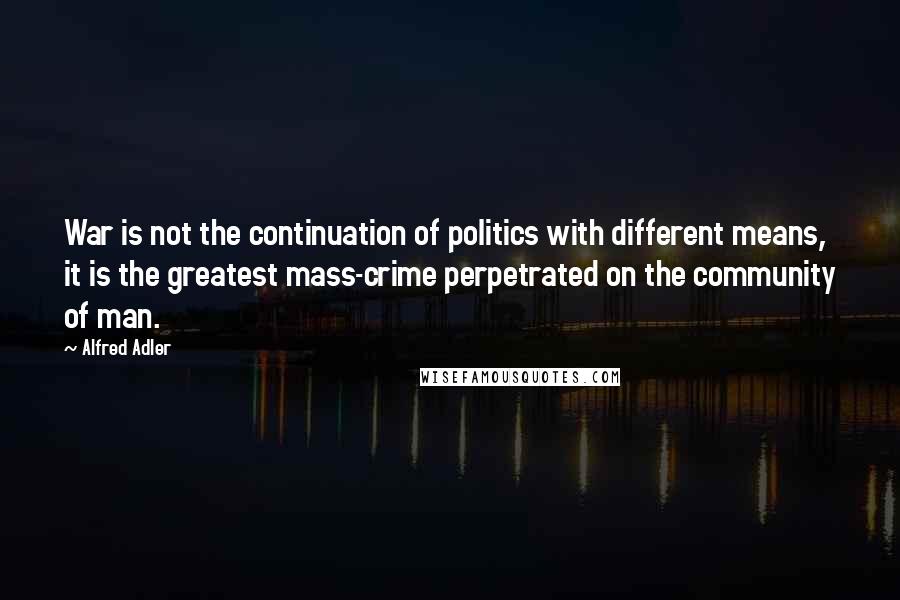 War is not the continuation of politics with different means, it is the greatest mass-crime perpetrated on the community of man.
Exaggerated sensitiveness is an expression of the feeling of inferiority.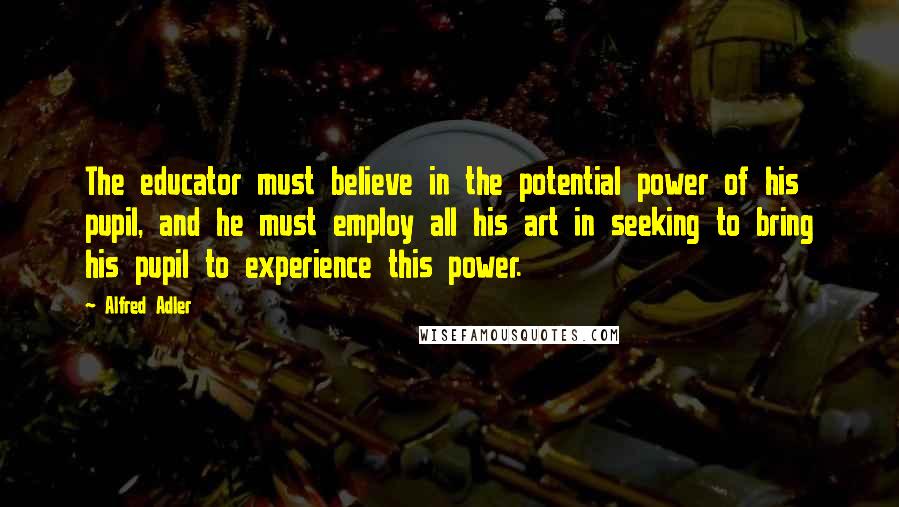 The educator must believe in the potential power of his pupil, and he must employ all his art in seeking to bring his pupil to experience this power.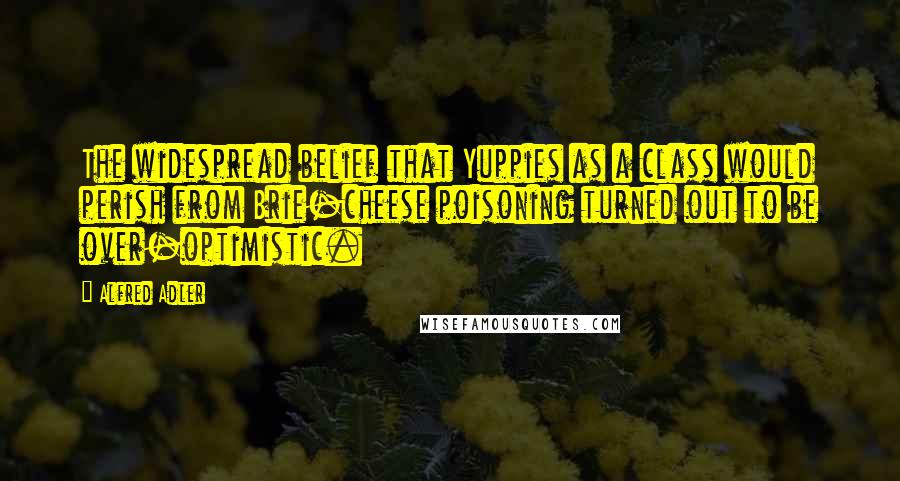 The widespread belief that Yuppies as a class would perish from Brie-cheese poisoning turned out to be over-optimistic.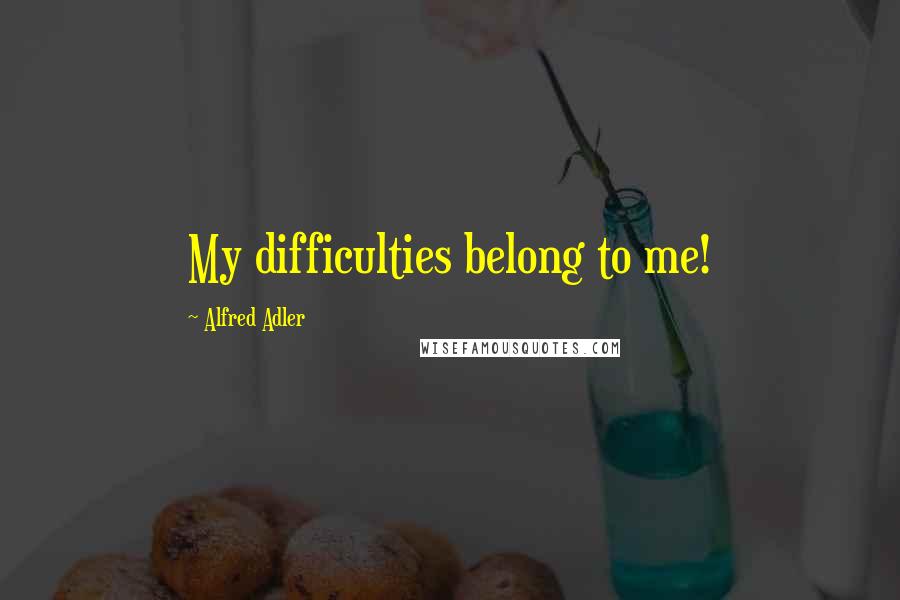 My difficulties belong to me!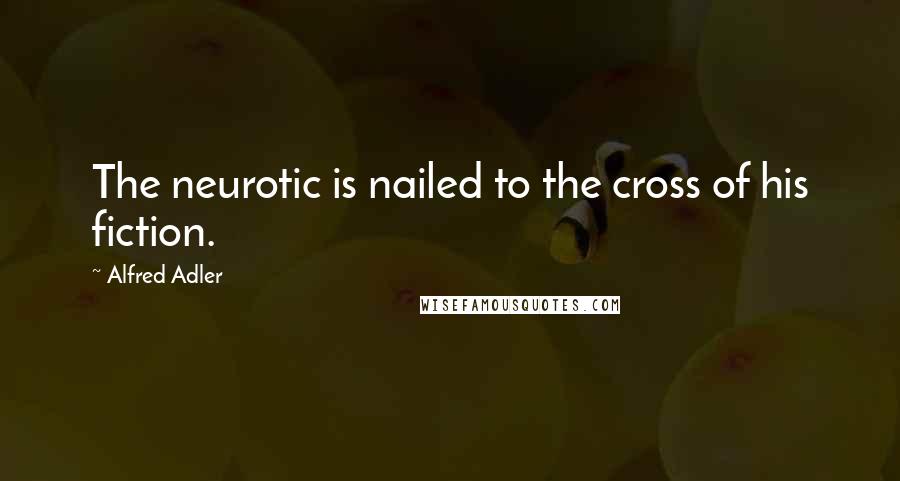 The neurotic is nailed to the cross of his fiction.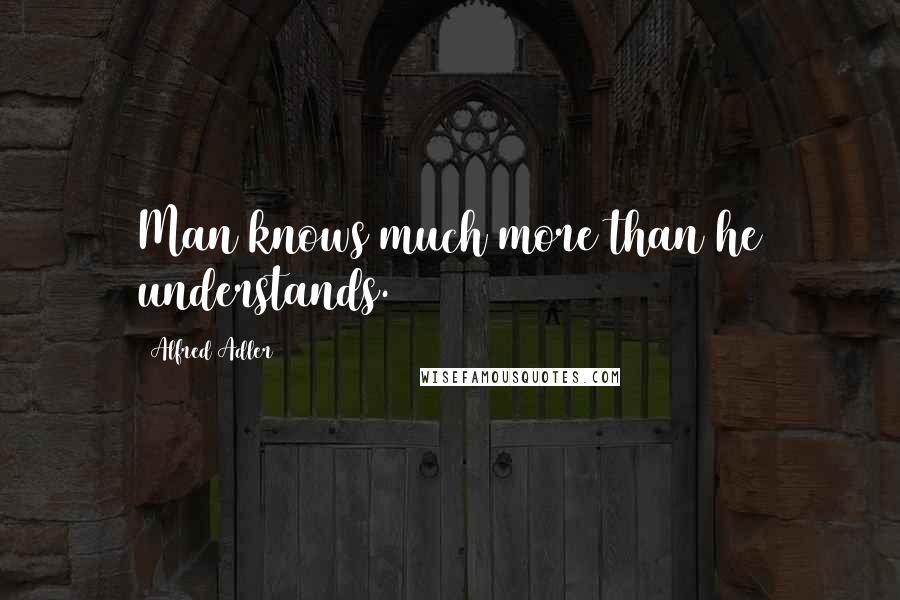 Man knows much more than he understands.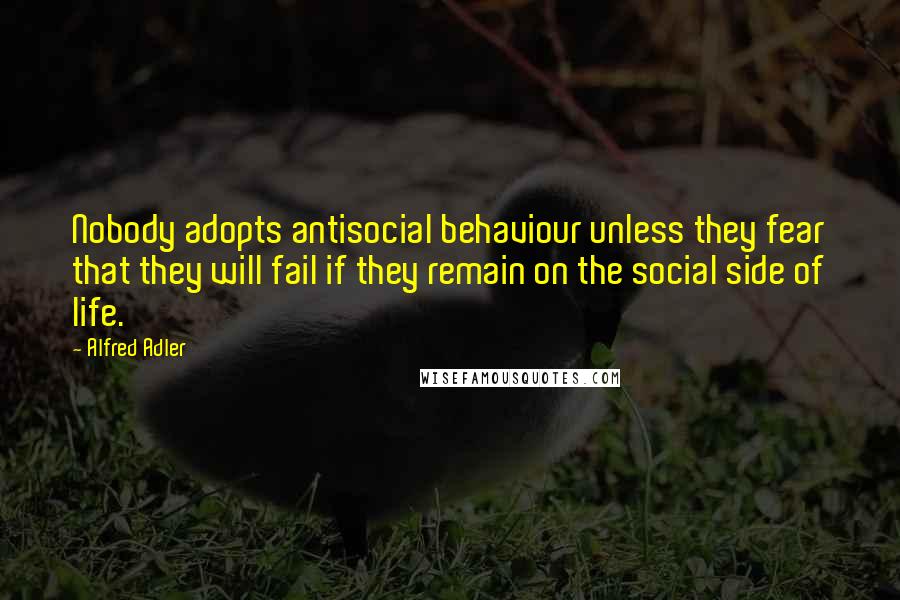 Nobody adopts antisocial behaviour unless they fear that they will fail if they remain on the social side of life.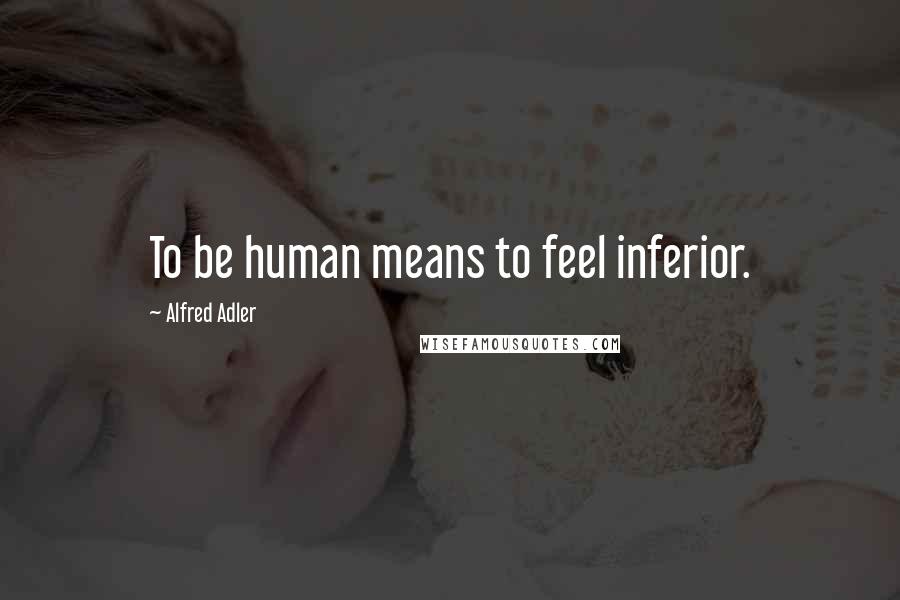 To be human means to feel inferior.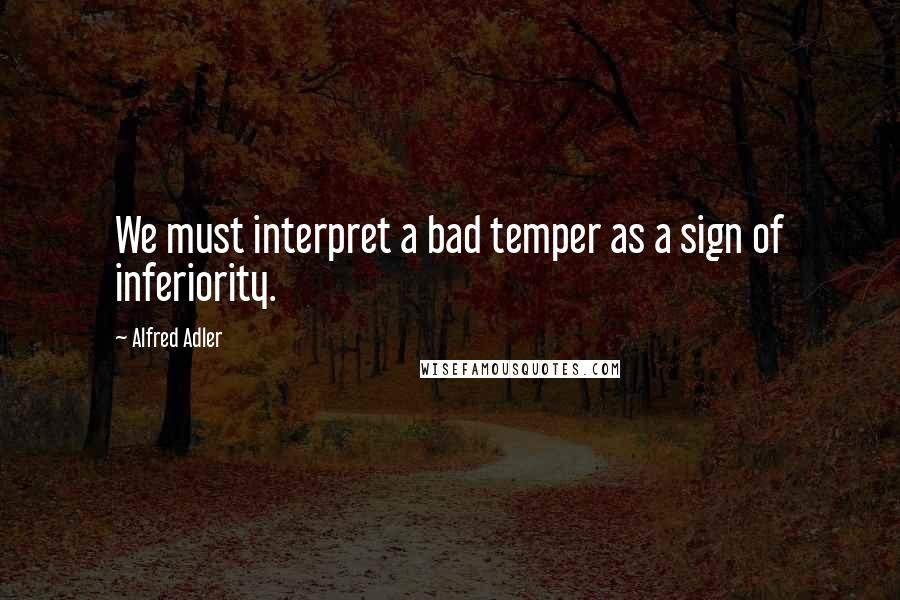 We must interpret a bad temper as a sign of inferiority.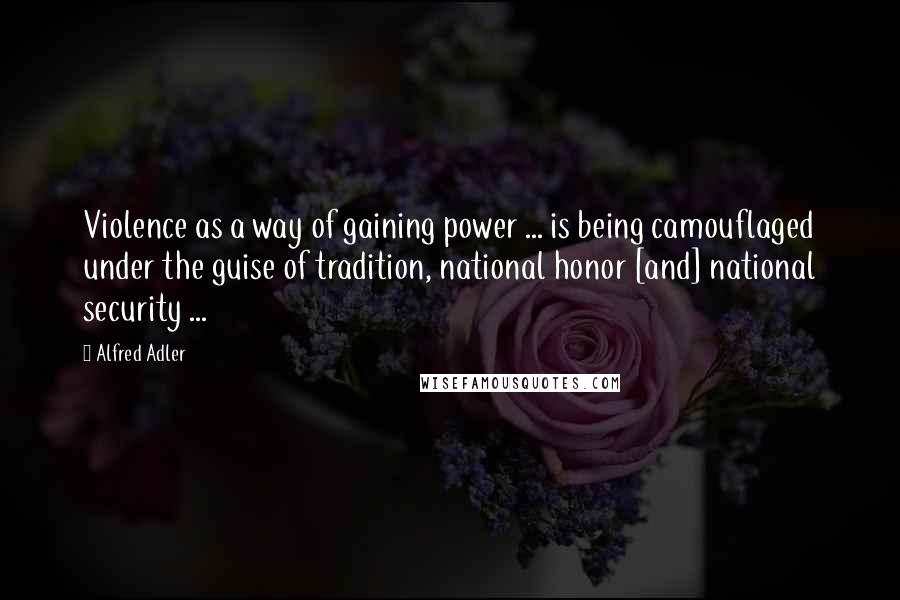 Violence as a way of gaining power ... is being camouflaged under the guise of tradition, national honor [and] national security ...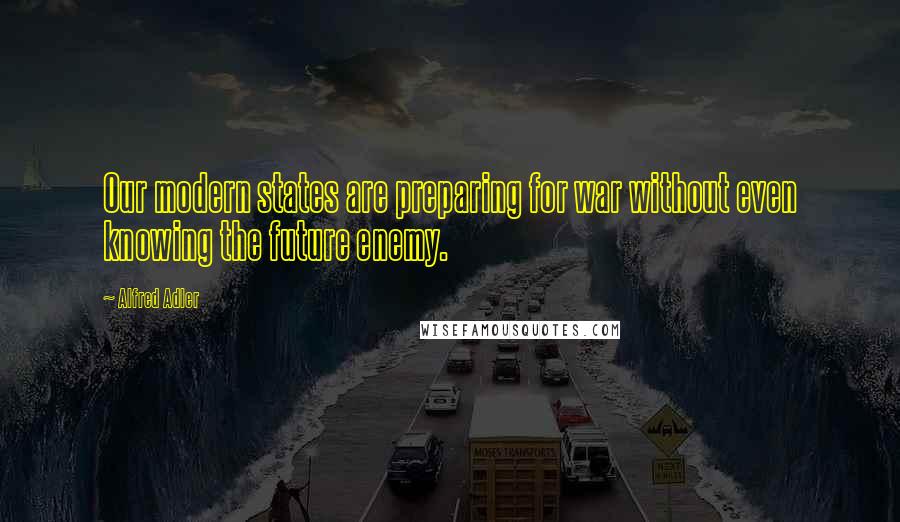 Our modern states are preparing for war without even knowing the future enemy.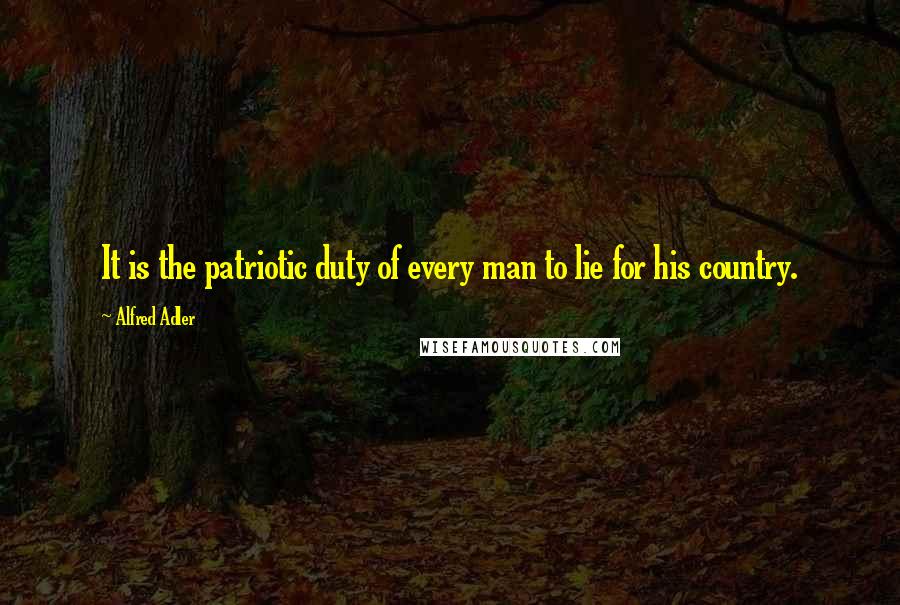 It is the patriotic duty of every man to lie for his country.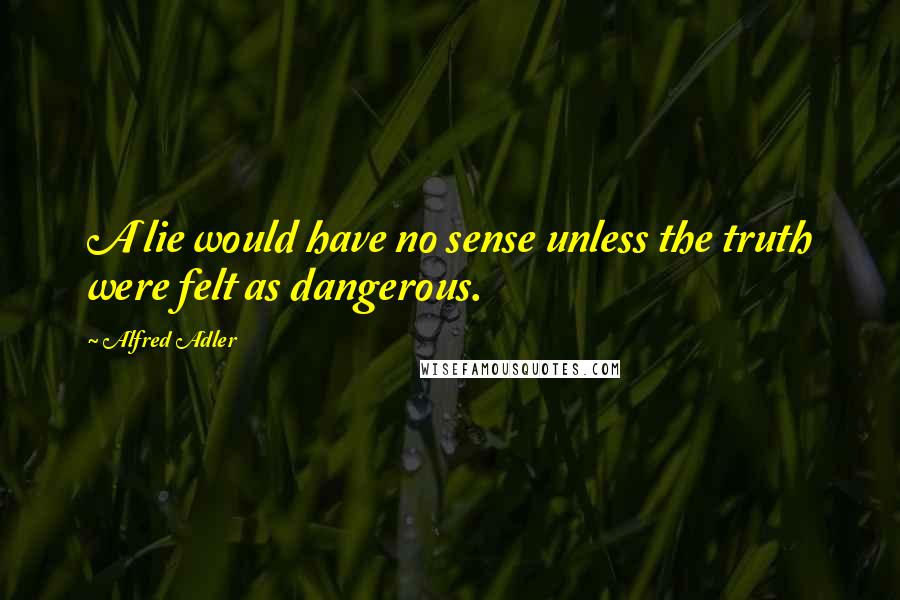 A lie would have no sense unless the truth were felt as dangerous.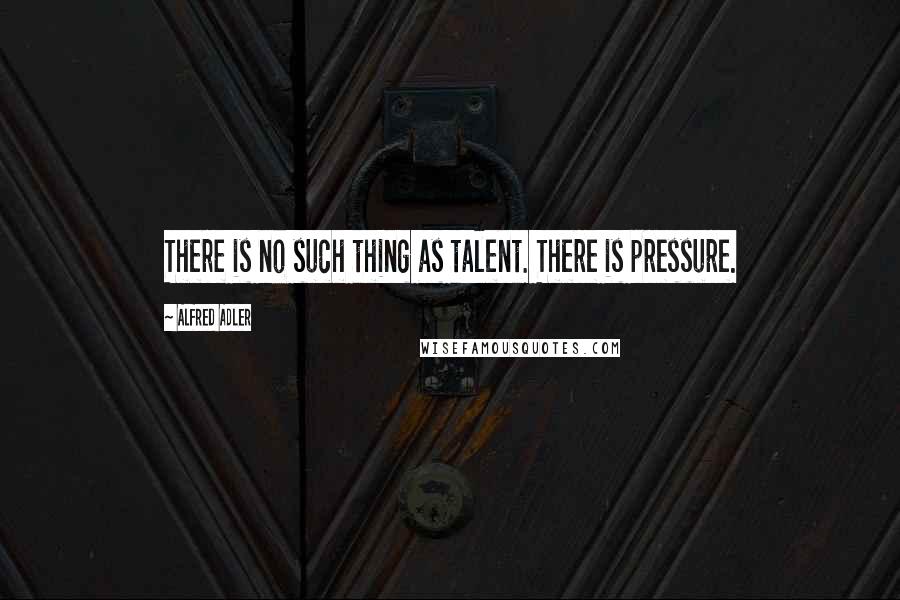 There is no such thing as talent. There is pressure.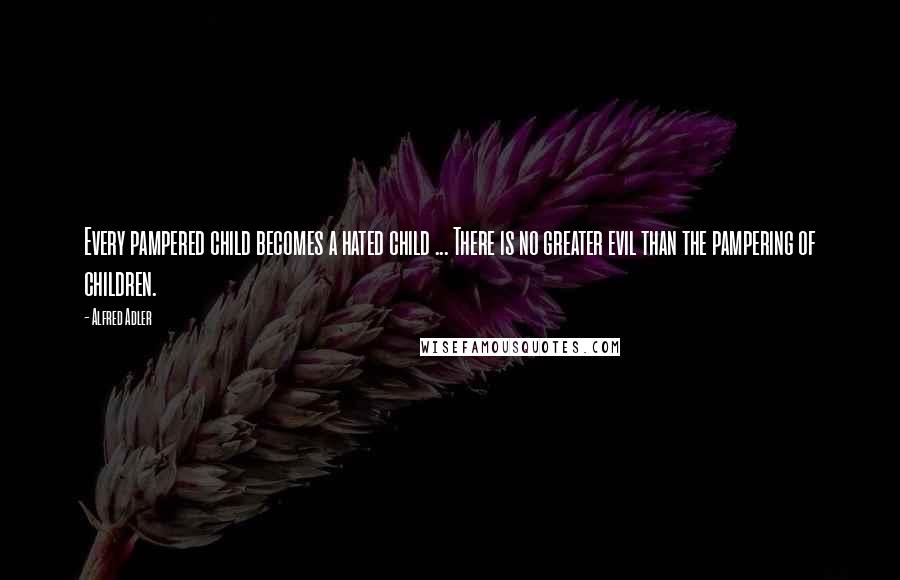 Every pampered child becomes a hated child ... There is no greater evil than the pampering of children.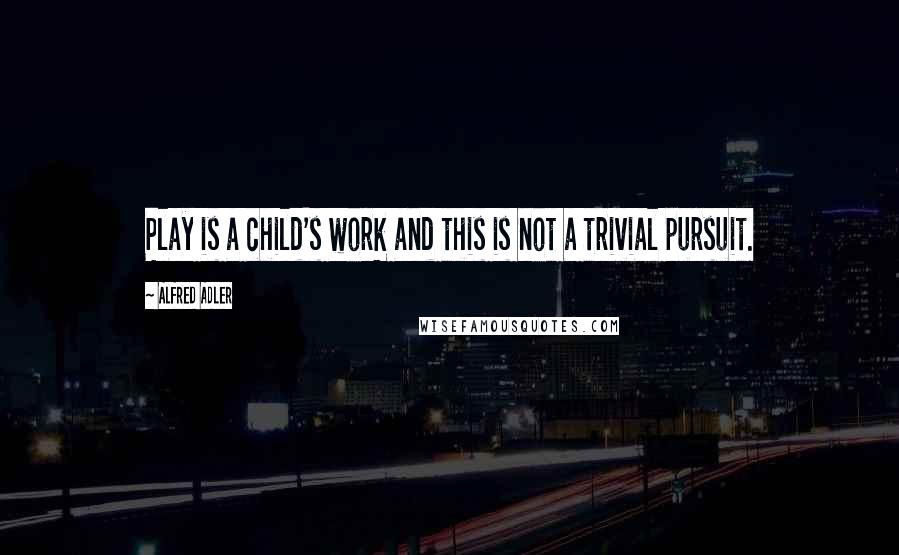 Play is a child's work and this is not a trivial pursuit.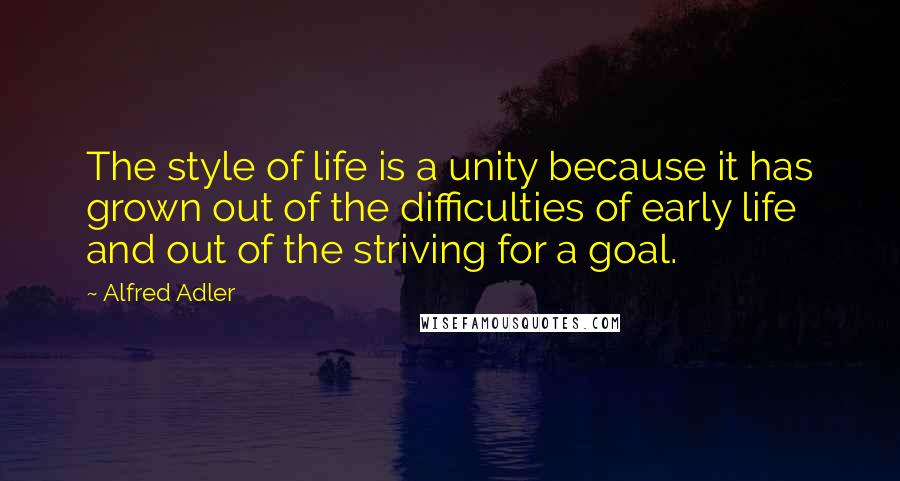 The style of life is a unity because it has grown out of the difficulties of early life and out of the striving for a goal.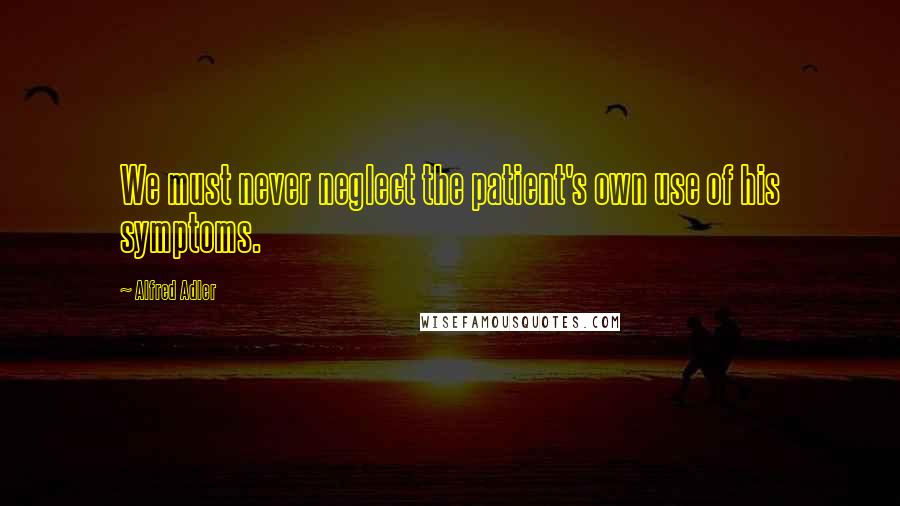 We must never neglect the patient's own use of his symptoms.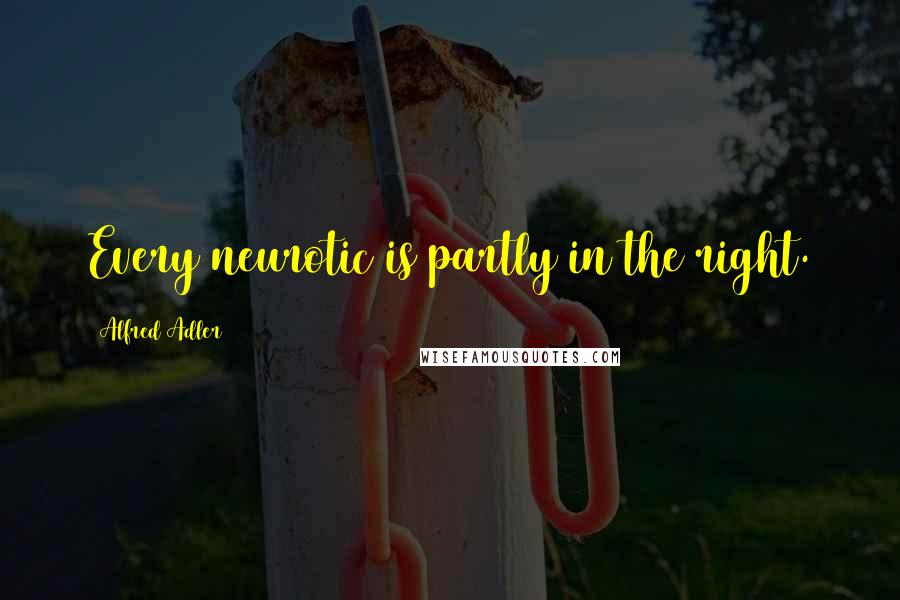 Every neurotic is partly in the right.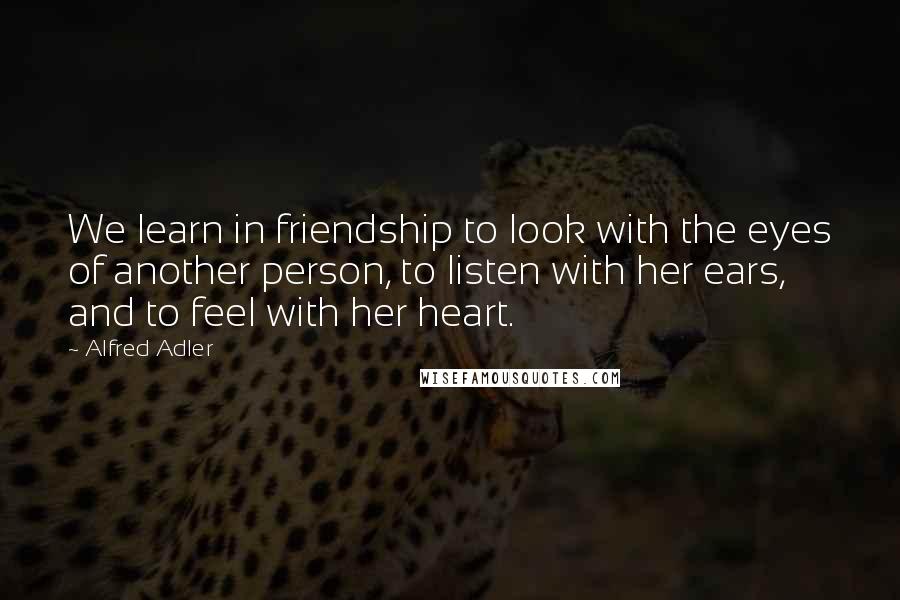 We learn in friendship to look with the eyes of another person, to listen with her ears, and to feel with her heart.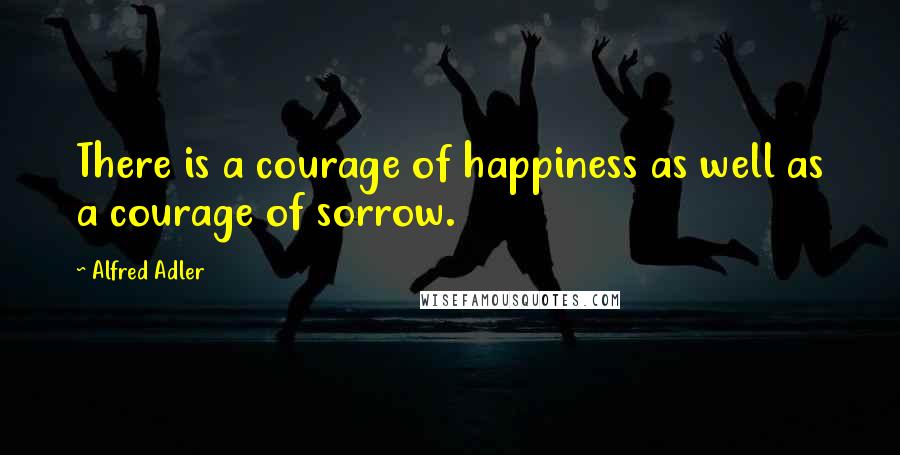 There is a courage of happiness as well as a courage of sorrow.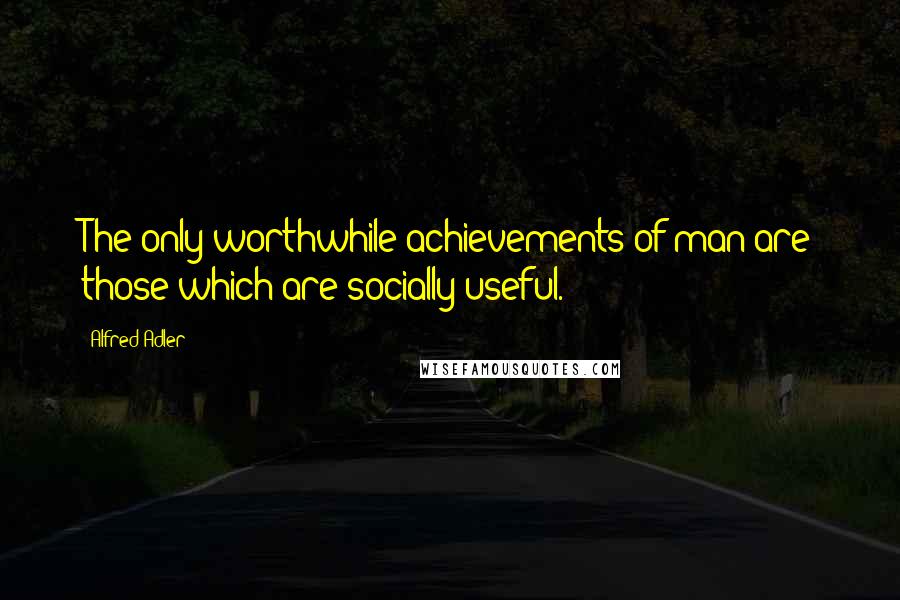 The only worthwhile achievements of man are those which are socially useful.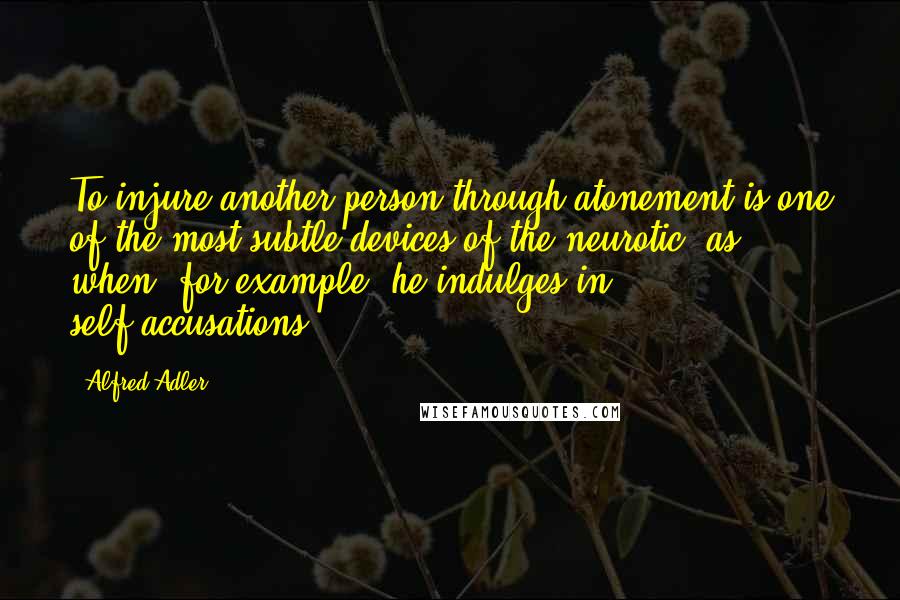 To injure another person through atonement is one of the most subtle devices of the neurotic, as when, for example, he indulges in self-accusations.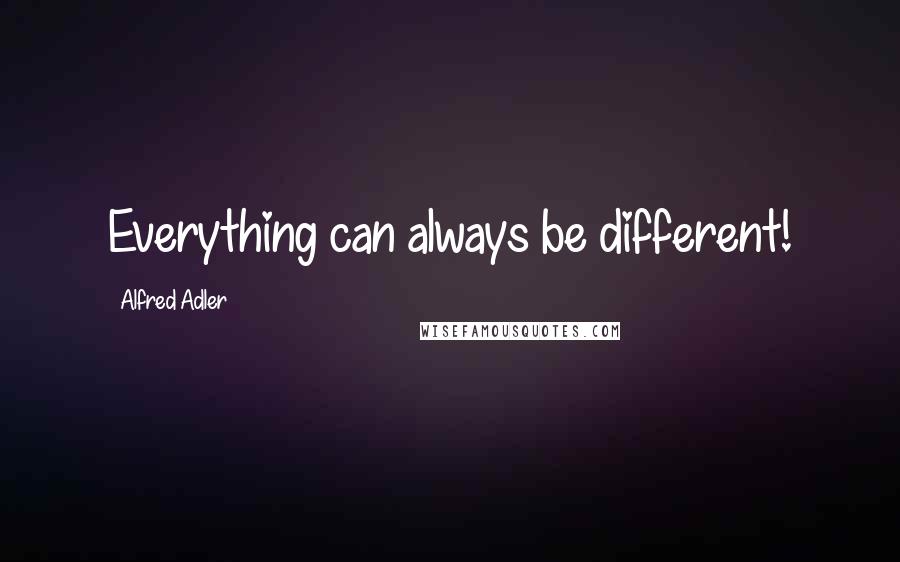 Everything can always be different!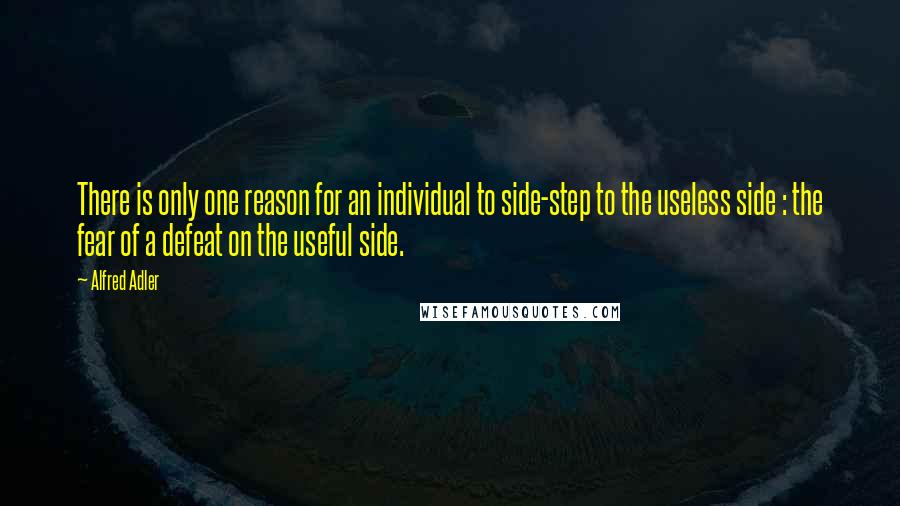 There is only one reason for an individual to side-step to the useless side : the fear of a defeat on the useful side.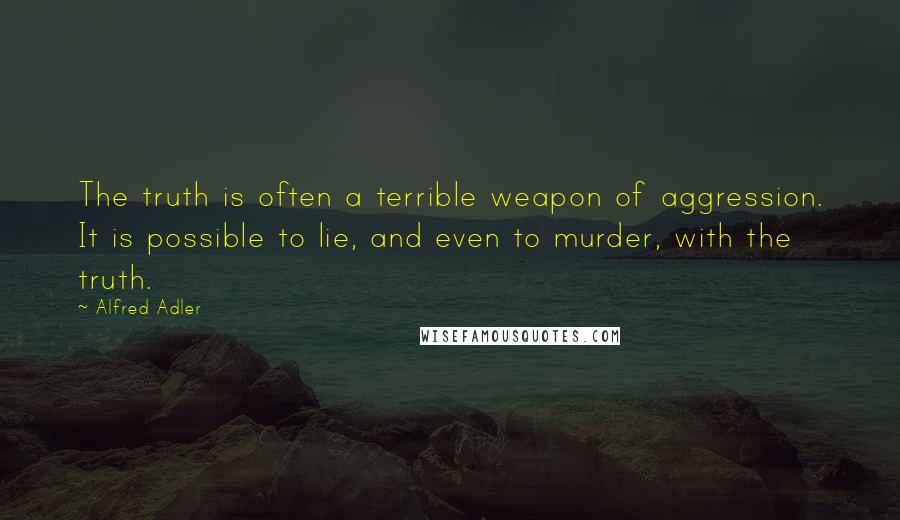 The truth is often a terrible weapon of aggression. It is possible to lie, and even to murder, with the truth.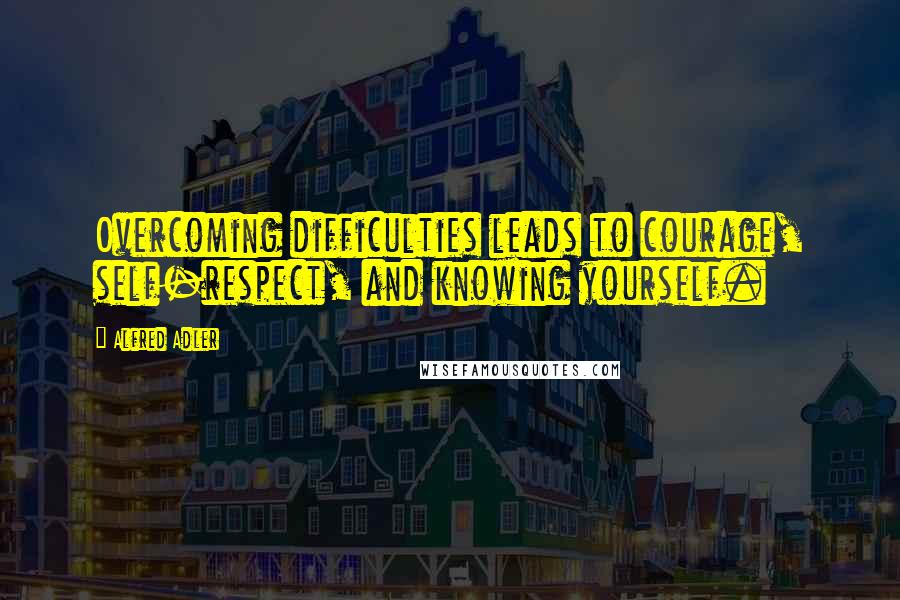 Overcoming difficulties leads to courage, self-respect, and knowing yourself.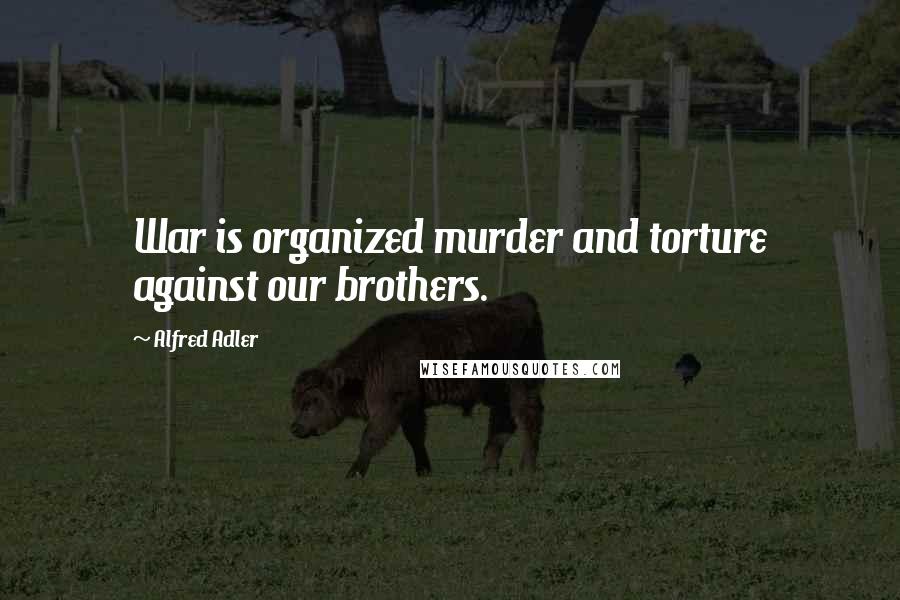 War is organized murder and torture against our brothers.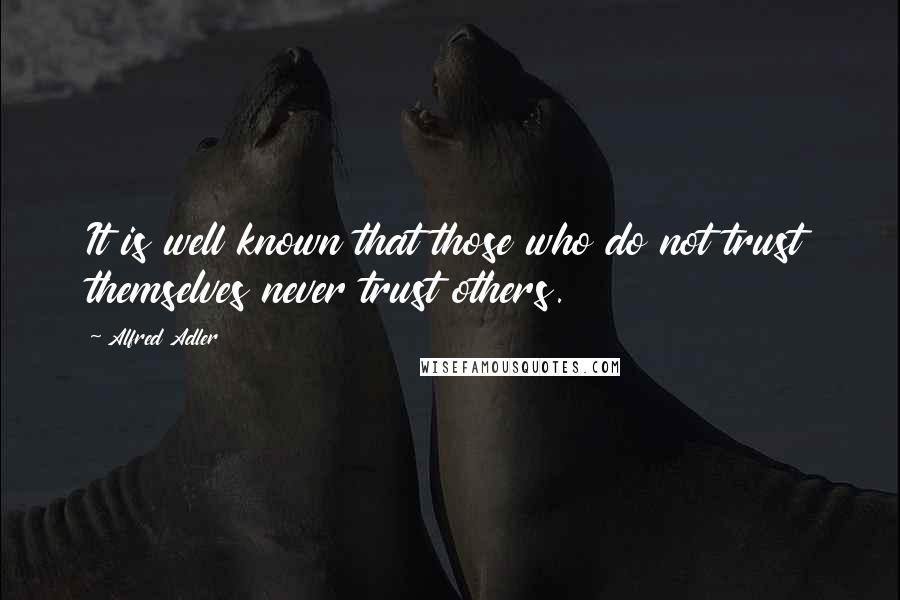 It is well known that those who do not trust themselves never trust others.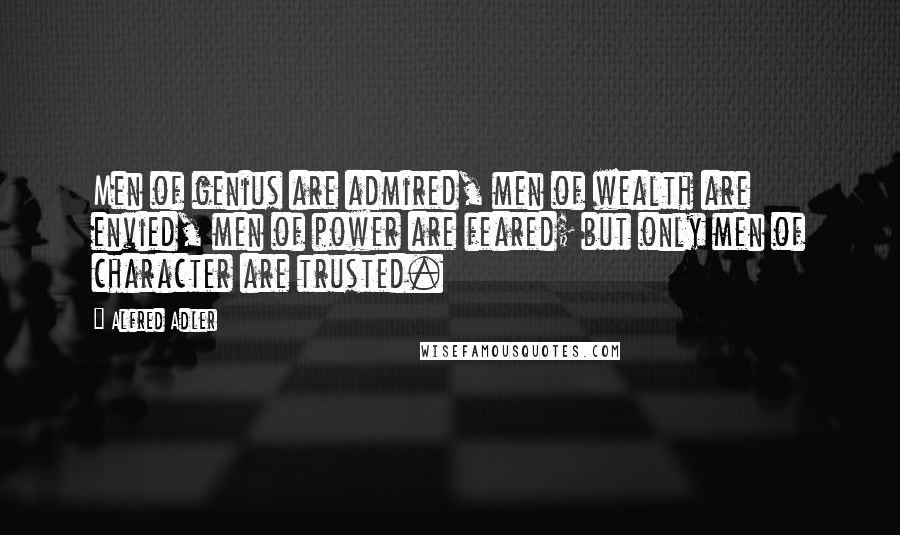 Men of genius are admired, men of wealth are envied, men of power are feared; but only men of character are trusted.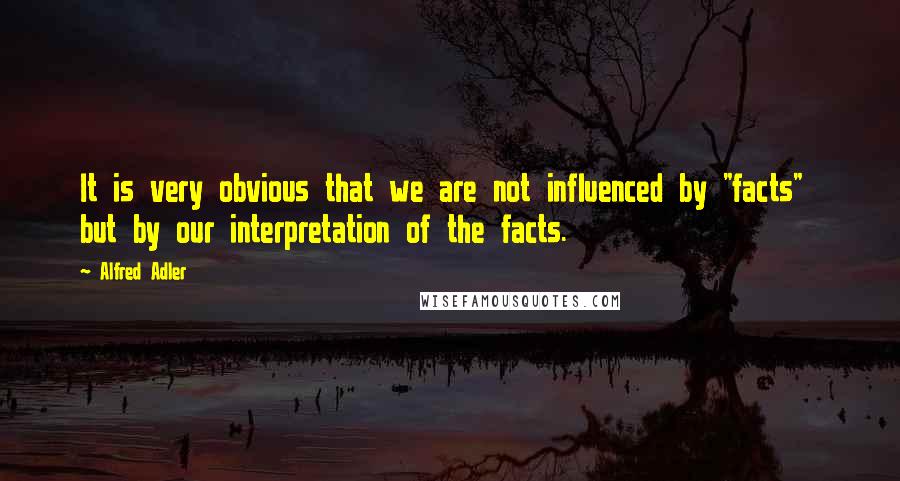 It is very obvious that we are not influenced by "facts"
but by our interpretation of the facts.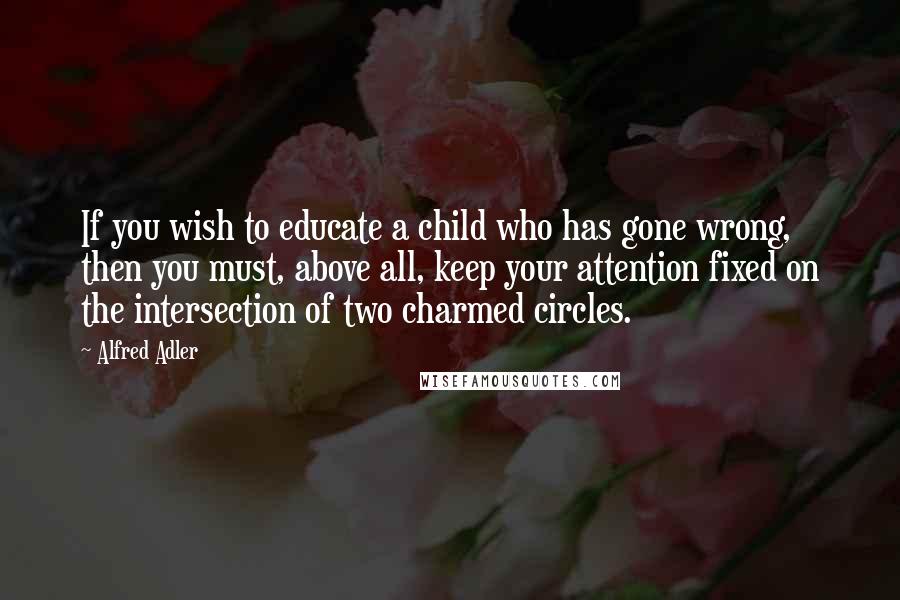 If you wish to educate a child who has gone wrong, then you must, above all, keep your attention fixed on the intersection of two charmed circles.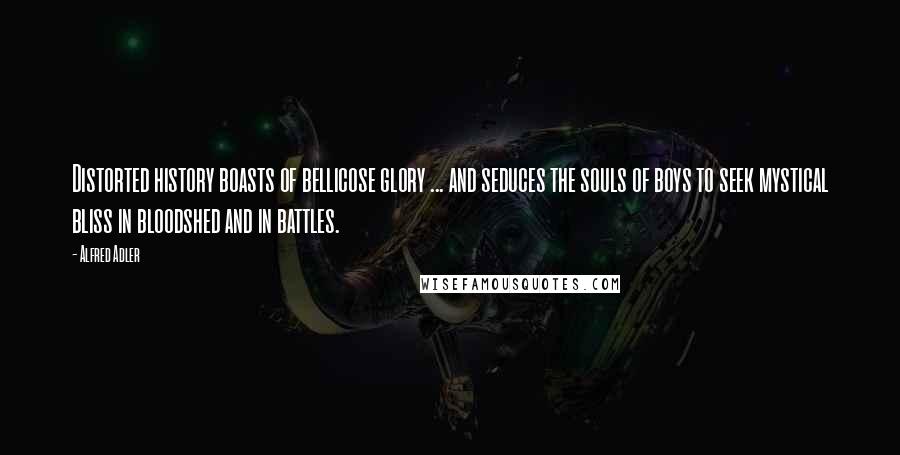 Distorted history boasts of bellicose glory ... and seduces the souls of boys to seek mystical bliss in bloodshed and in battles.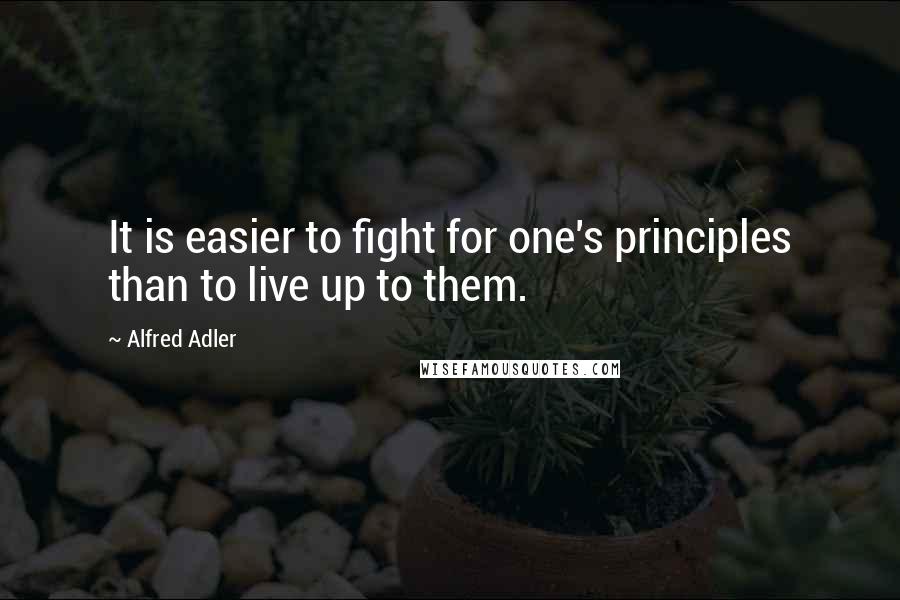 It is easier to fight for one's principles than to live up to them.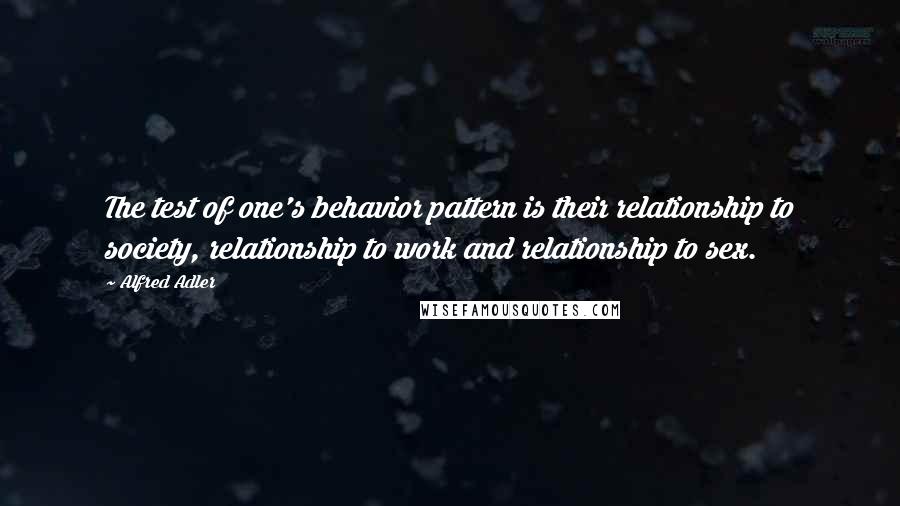 The test of one's behavior pattern is their relationship to society, relationship to work and relationship to sex.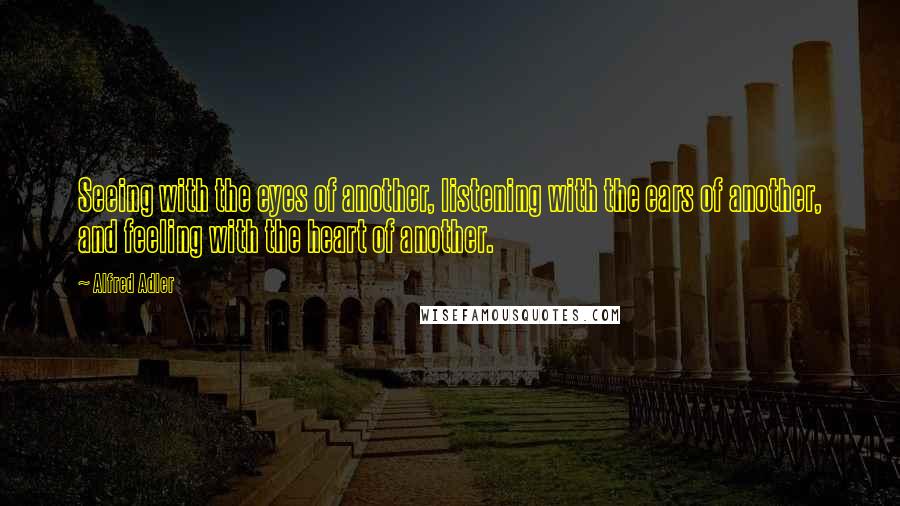 Seeing with the eyes of another, listening with the ears of another, and feeling with the heart of another.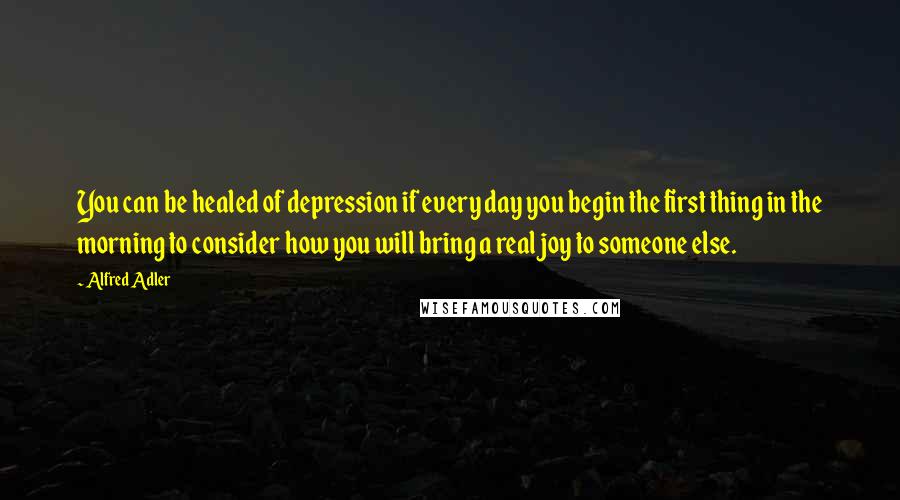 You can be healed of depression if every day you begin the first thing in the morning to consider how you will bring a real joy to someone else.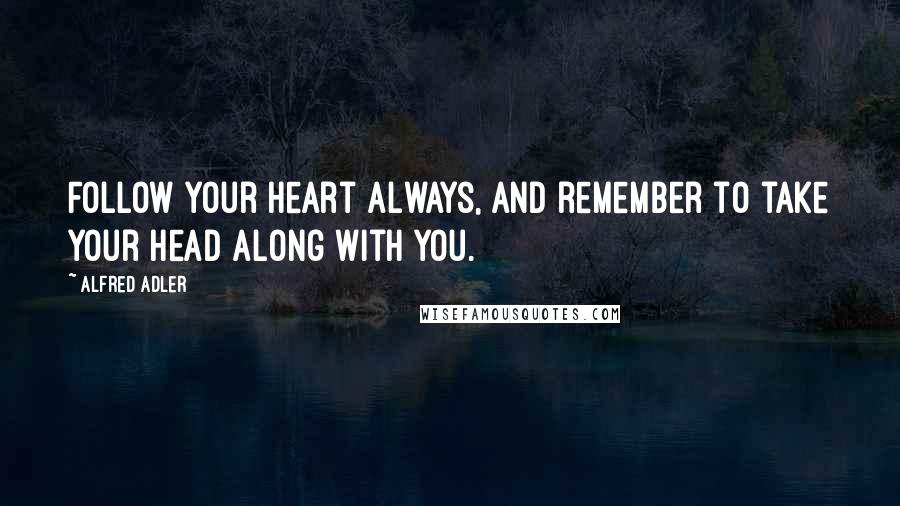 Follow your heart always, and remember to take your head along with you.