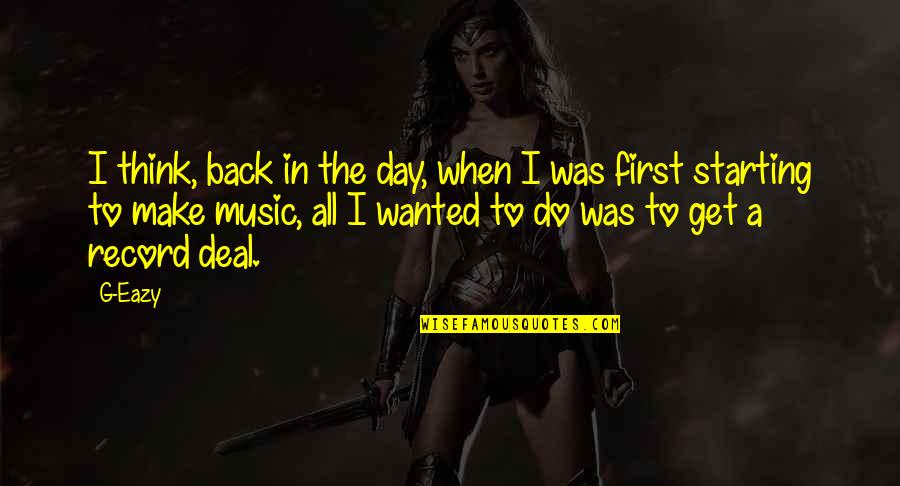 I think, back in the day, when I was first starting to make music, all I wanted to do was to get a record deal.
—
G-Eazy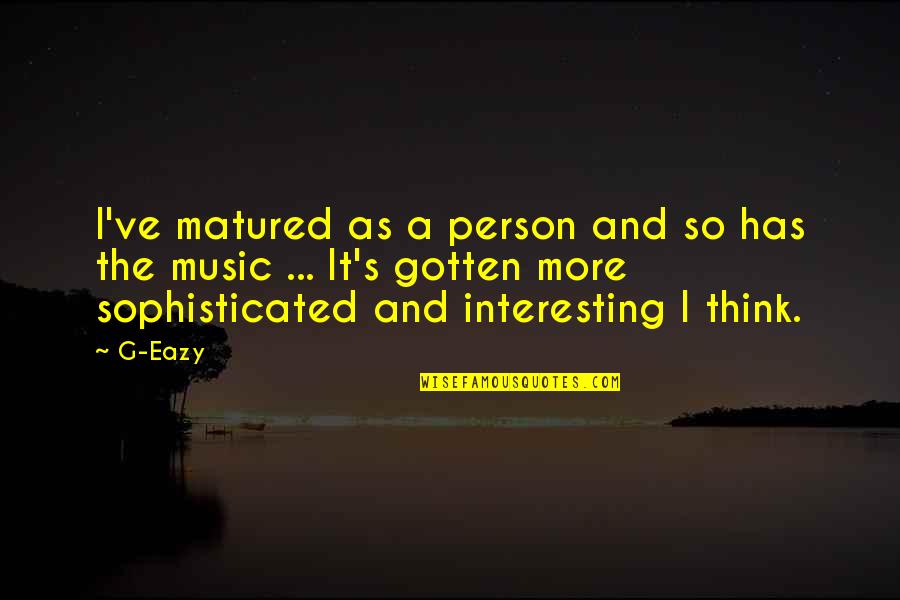 I've matured as a person and so has the music ... It's gotten more sophisticated and interesting I think.
—
G-Eazy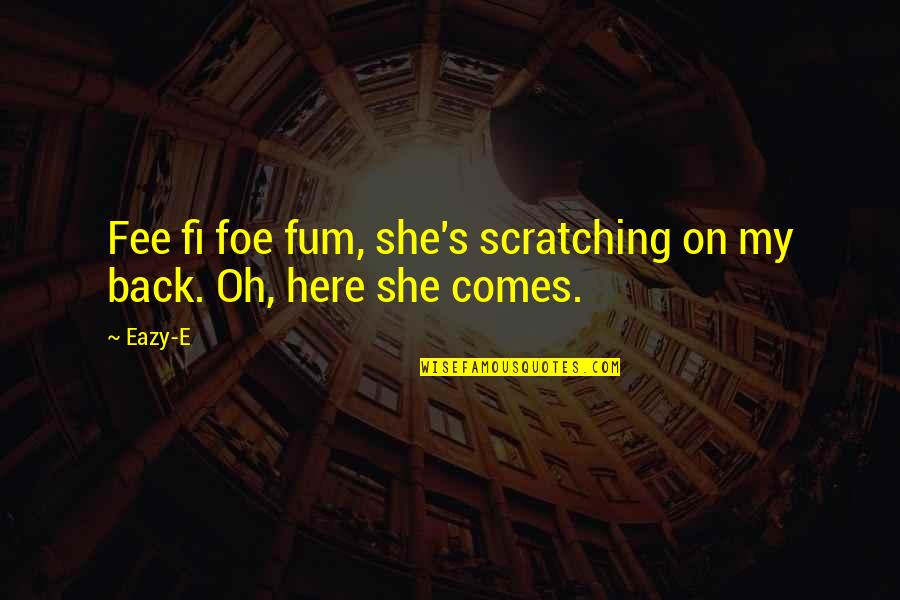 Fee fi foe fum, she's scratching on my back. Oh, here she comes.
—
Eazy-E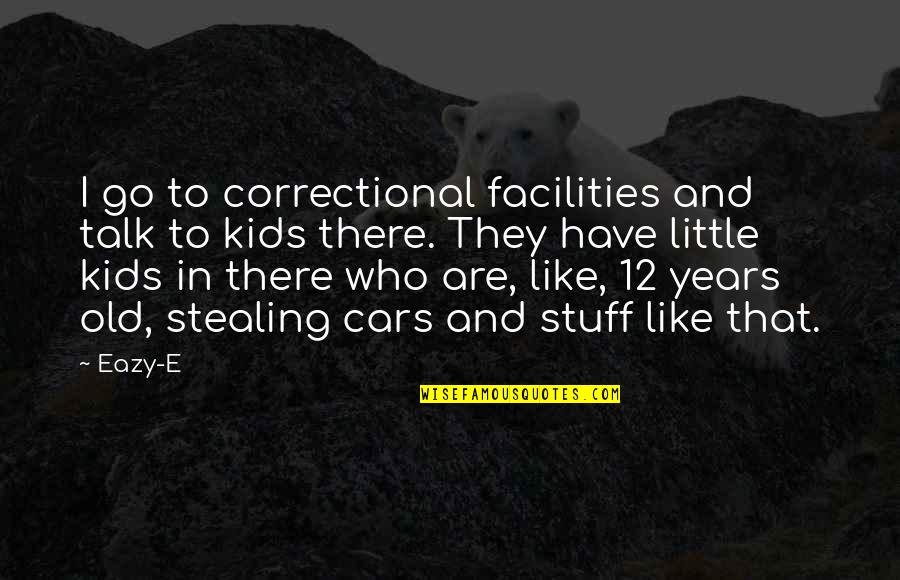 I go to correctional facilities and talk to kids there. They have little kids in there who are, like, 12 years old, stealing cars and stuff like that.
—
Eazy-E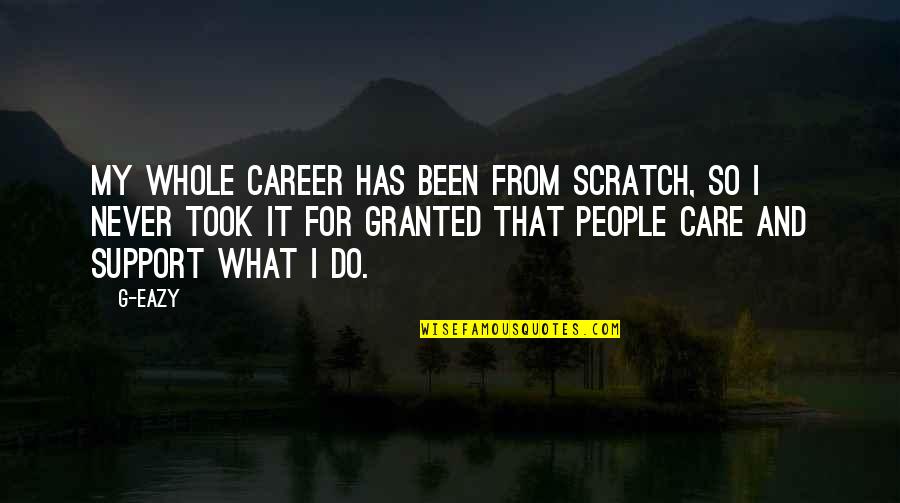 My whole career has been from scratch, so I never took it for granted that people care and support what I do.
—
G-Eazy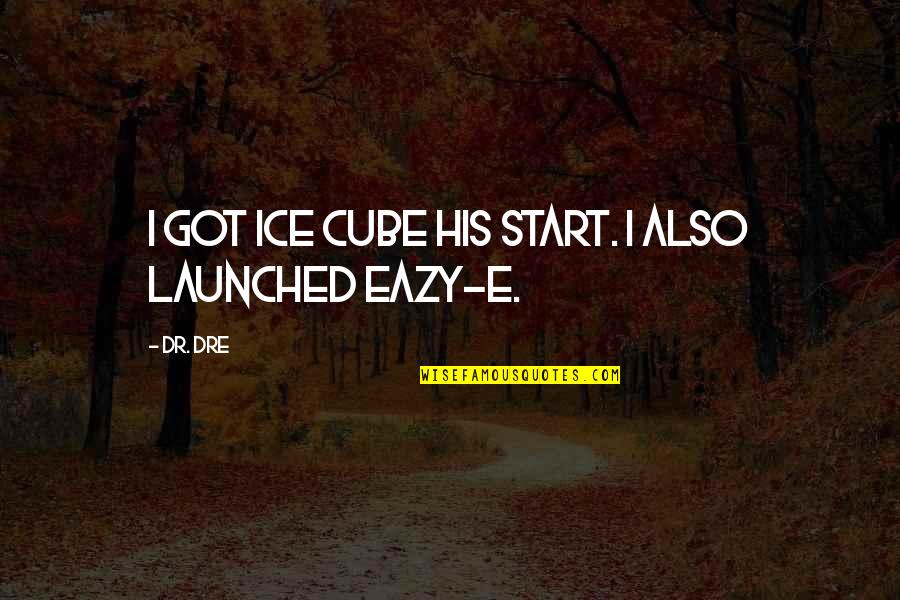 I got Ice Cube his start. I also launched Eazy-E.
—
Dr. Dre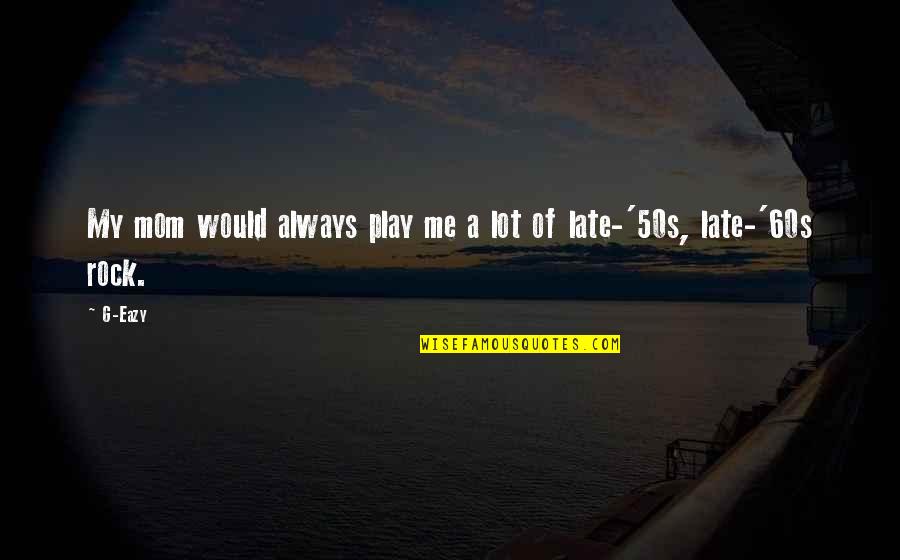 My mom would always play me a lot of late-'50s, late-'60s rock. —
G-Eazy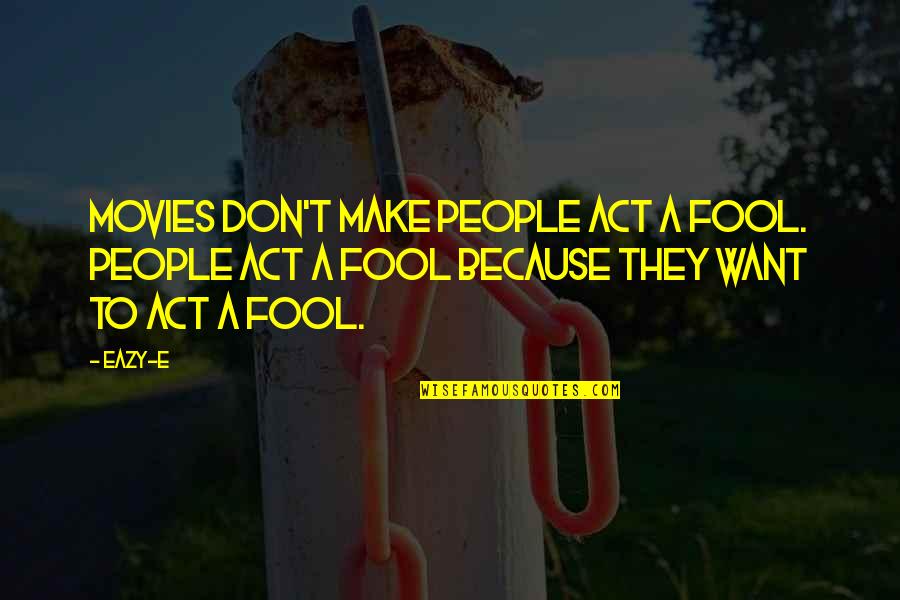 Movies don't make people act a fool. People act a fool because they want to act a fool. —
Eazy-E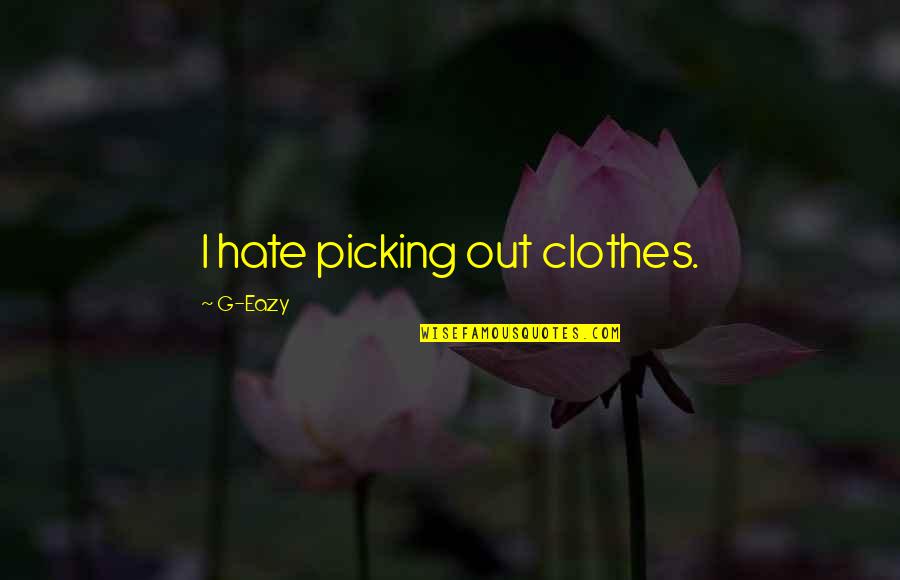 I hate picking out clothes. —
G-Eazy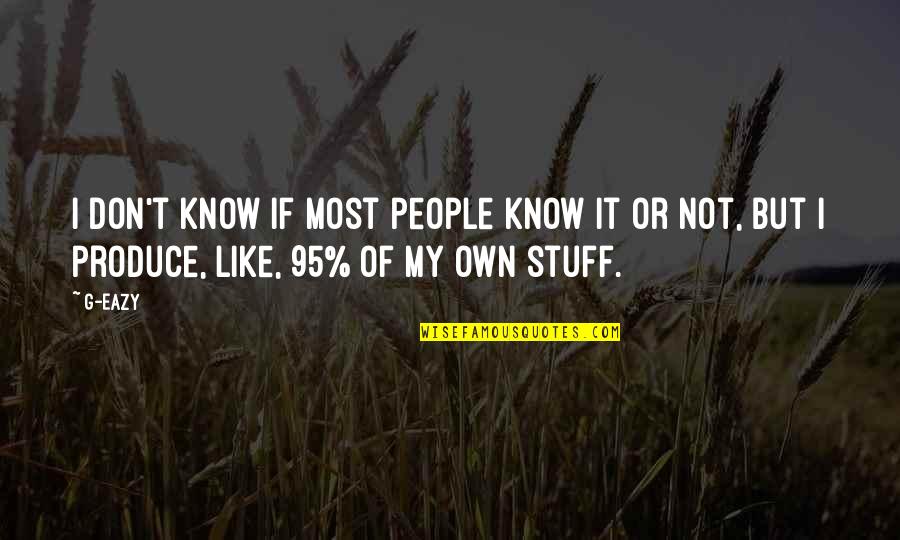 I don't know if most people know it or not, but I produce, like, 95% of my own stuff. —
G-Eazy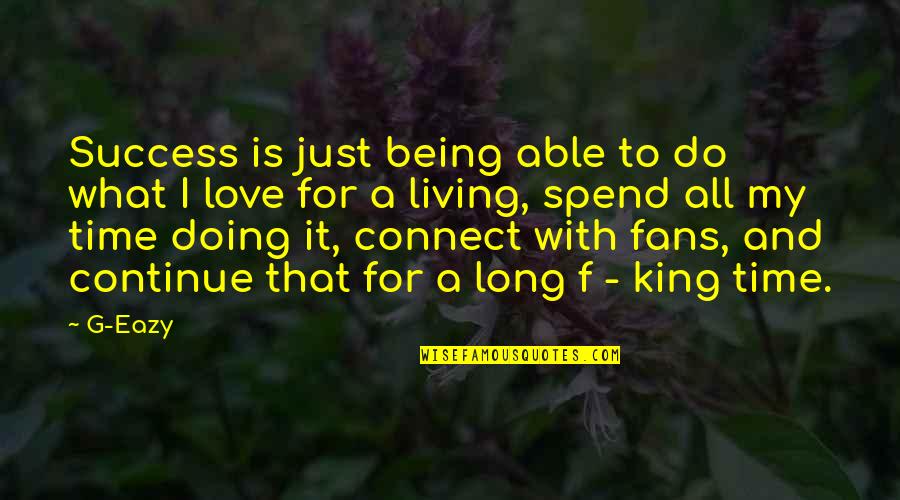 Success is just being able to do what I love for a living, spend all my time doing it, connect with fans, and continue that for a long f - king time. —
G-Eazy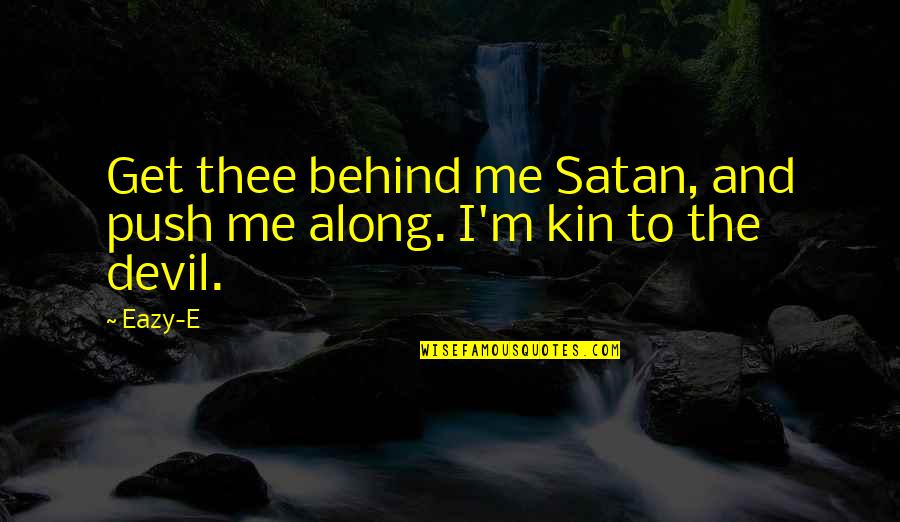 Get thee behind me Satan, and push me along. I'm kin to the devil. —
Eazy-E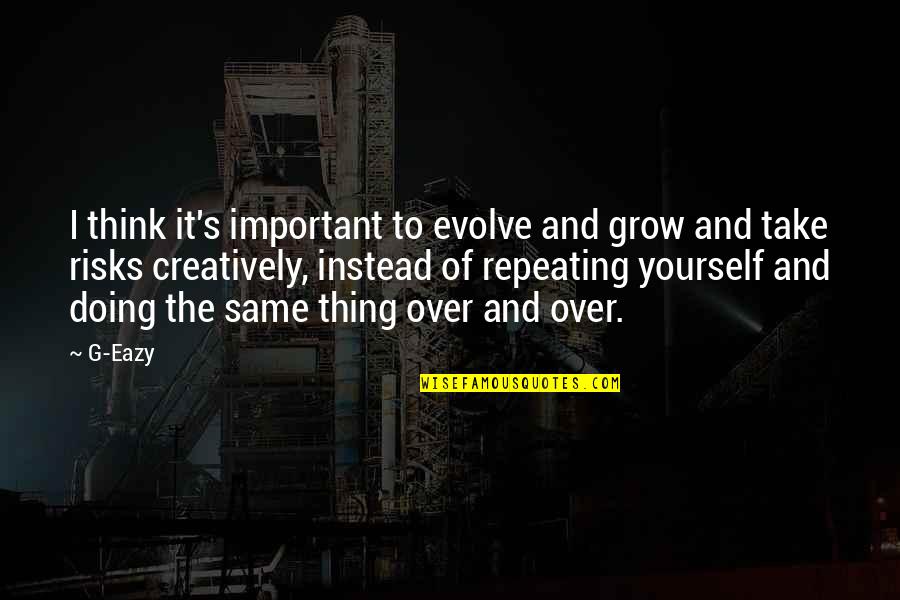 I think it's important to evolve and grow and take risks creatively, instead of repeating yourself and doing the same thing over and over. —
G-Eazy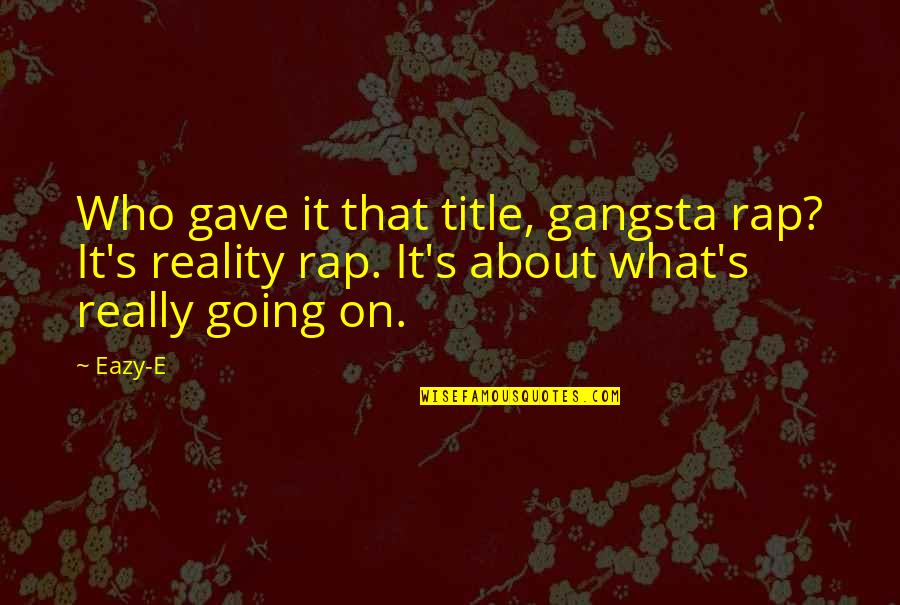 Who gave it that title, gangsta rap? It's reality rap. It's about what's really going on. —
Eazy-E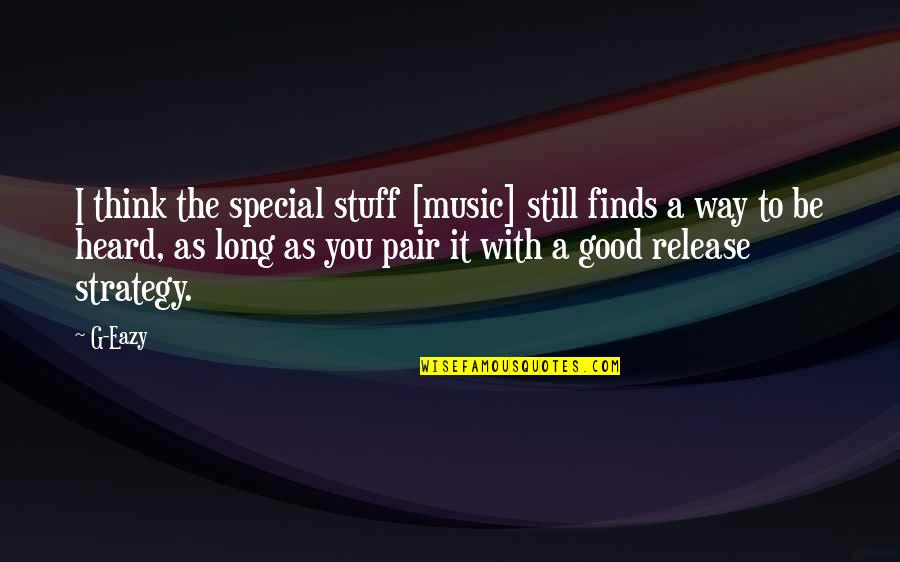 I think the special stuff [music] still finds a way to be heard, as long as you pair it with a good release strategy. —
G-Eazy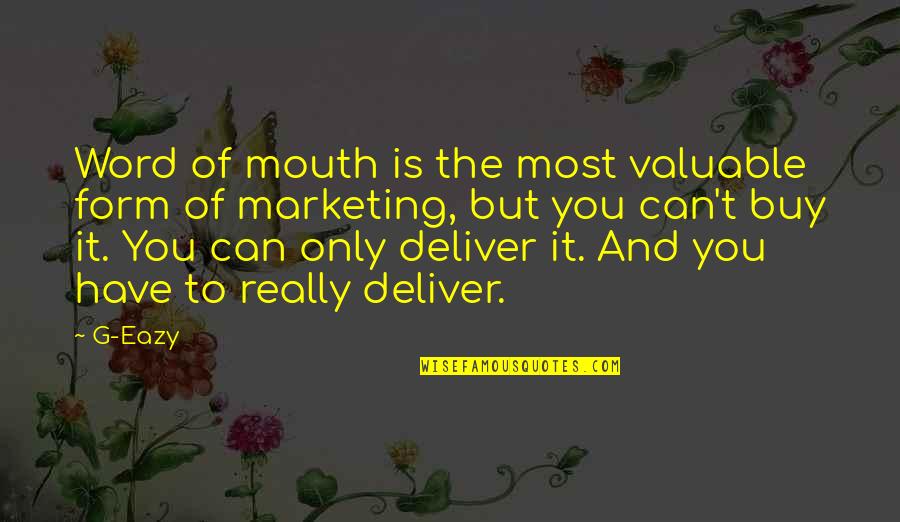 Word of mouth is the most valuable form of marketing, but you can't buy it. You can only deliver it. And you have to really deliver. —
G-Eazy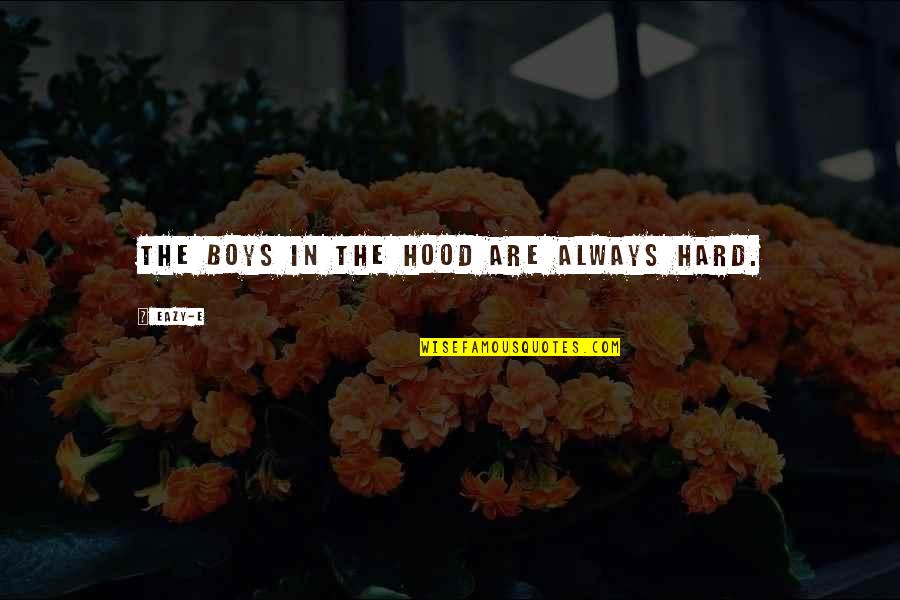 The boys in the hood are always hard. —
Eazy-E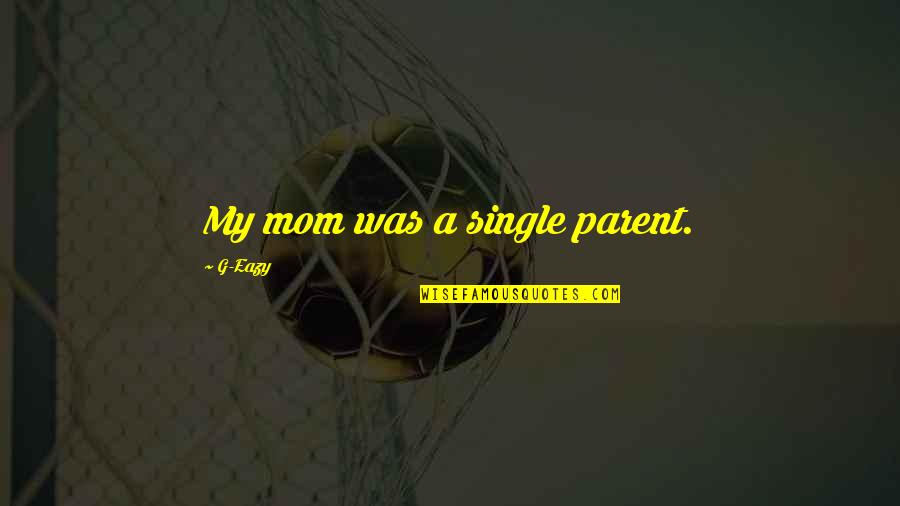 My mom was a single parent. —
G-Eazy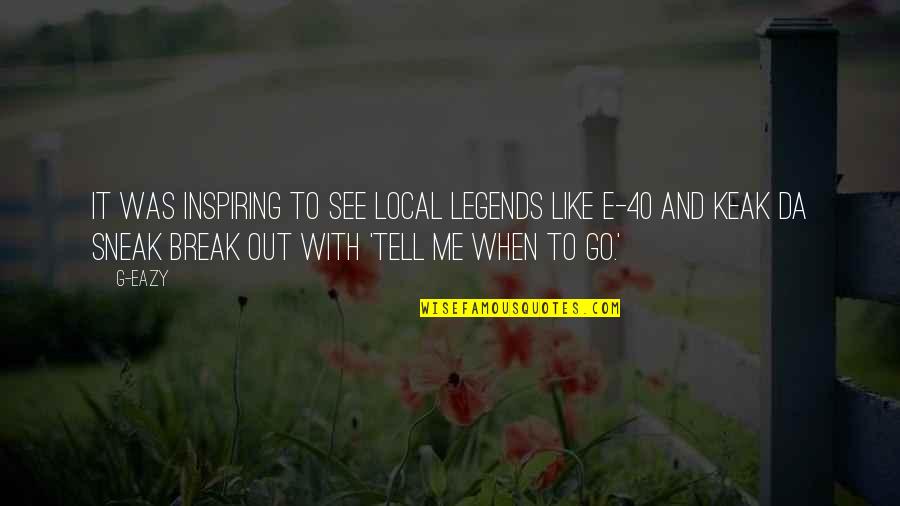 It was inspiring to see local legends like E-40 and Keak da Sneak break out with 'Tell Me When to Go.' —
G-Eazy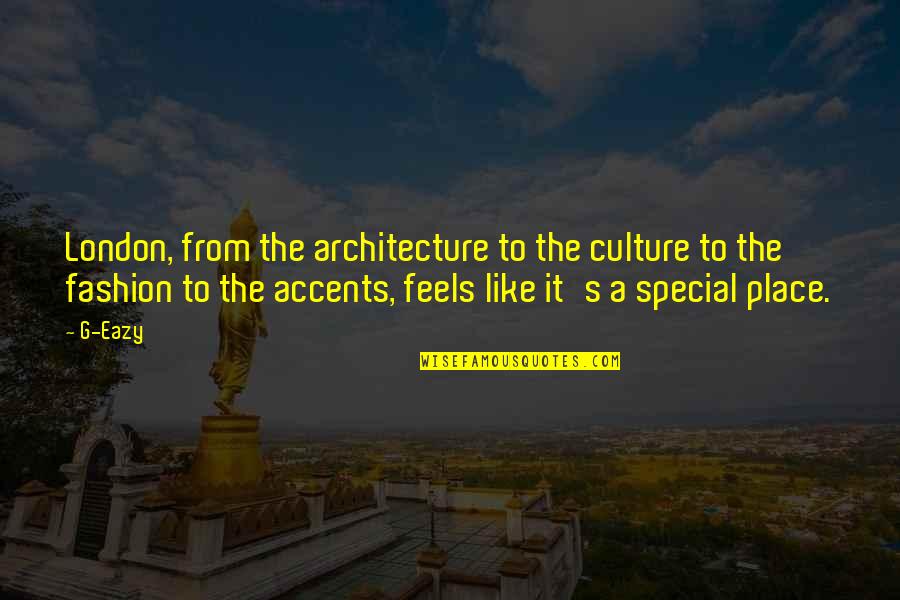 London, from the architecture to the culture to the fashion to the accents, feels like it's a special place. —
G-Eazy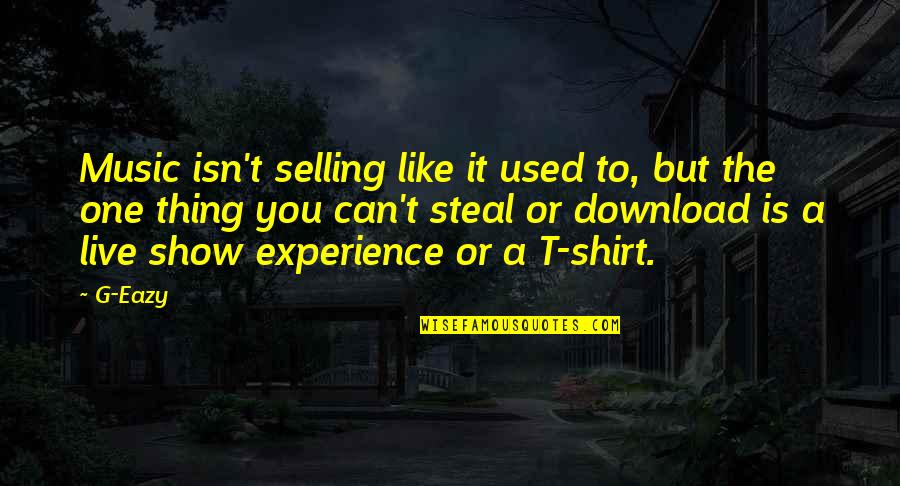 Music isn't selling like it used to, but the one thing you can't steal or download is a live show experience or a T-shirt. —
G-Eazy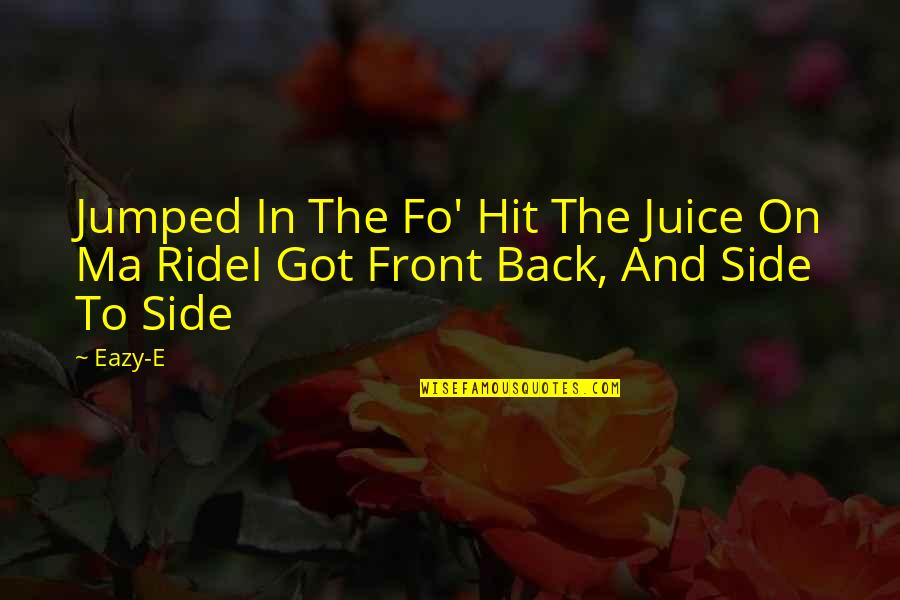 Jumped In The Fo' Hit The Juice On Ma Ride
I Got Front Back, And Side To Side —
Eazy-E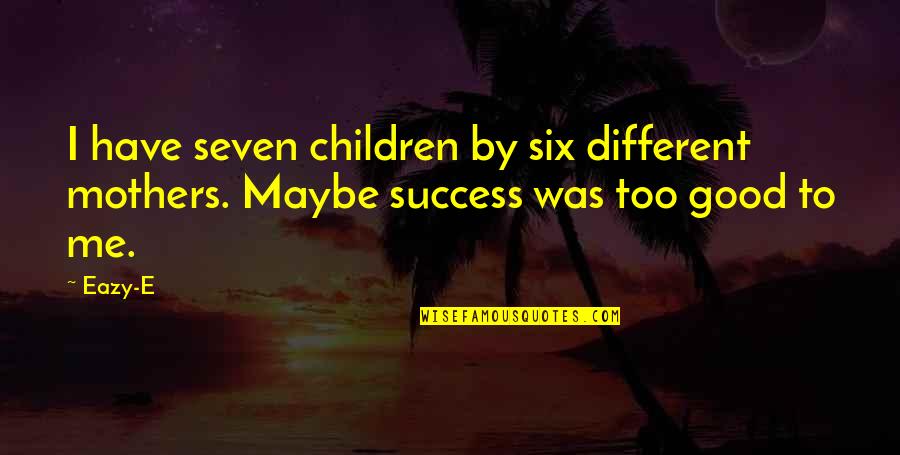 I have seven children by six different mothers. Maybe success was too good to me. —
Eazy-E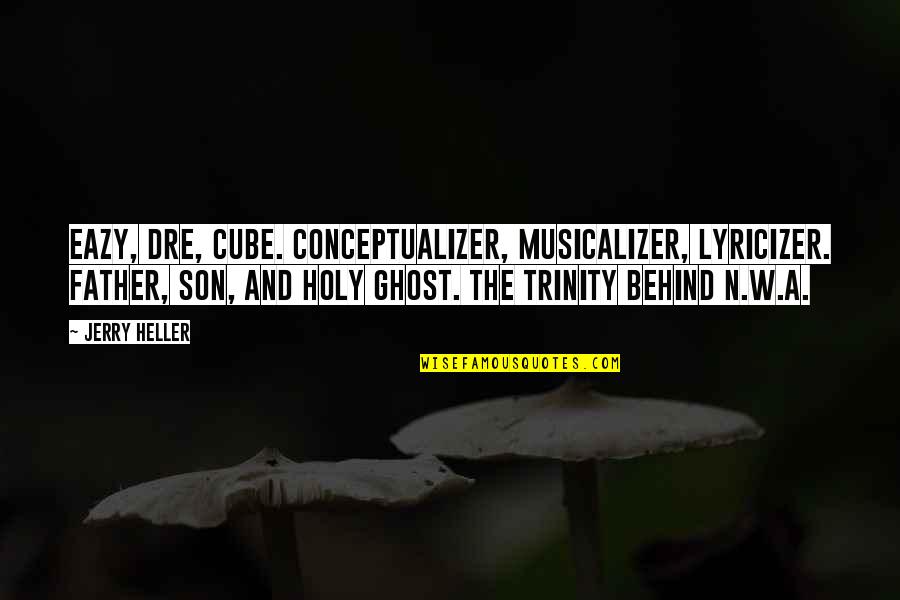 Eazy, Dre, Cube. Conceptualizer, musicalizer, lyricizer. Father, son, and holy ghost. The trinity behind N.W.A. —
Jerry Heller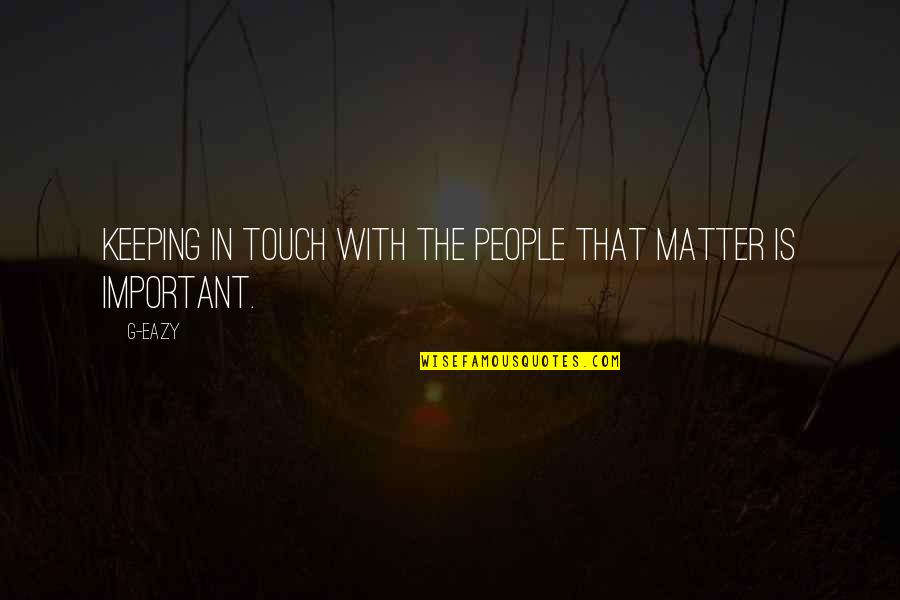 Keeping in touch with the people that matter is important. —
G-Eazy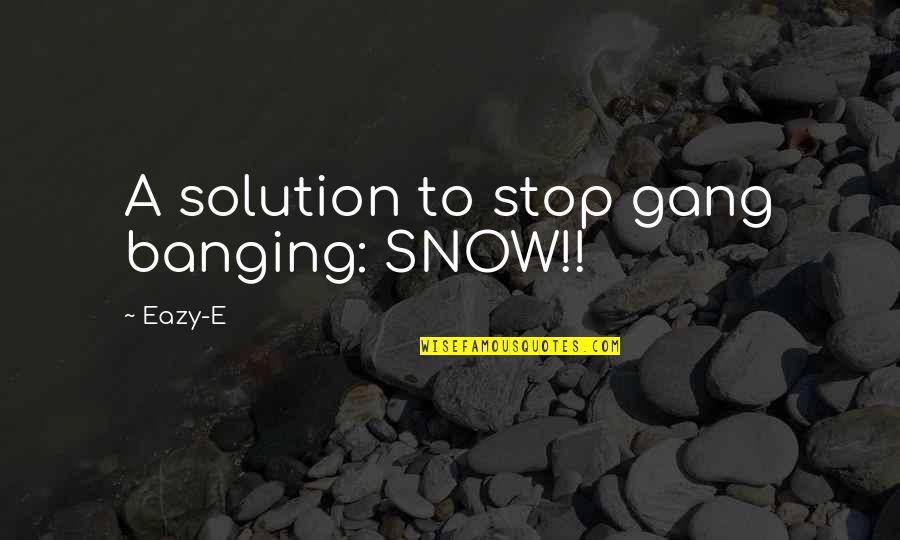 A solution to stop gang banging: SNOW!! —
Eazy-E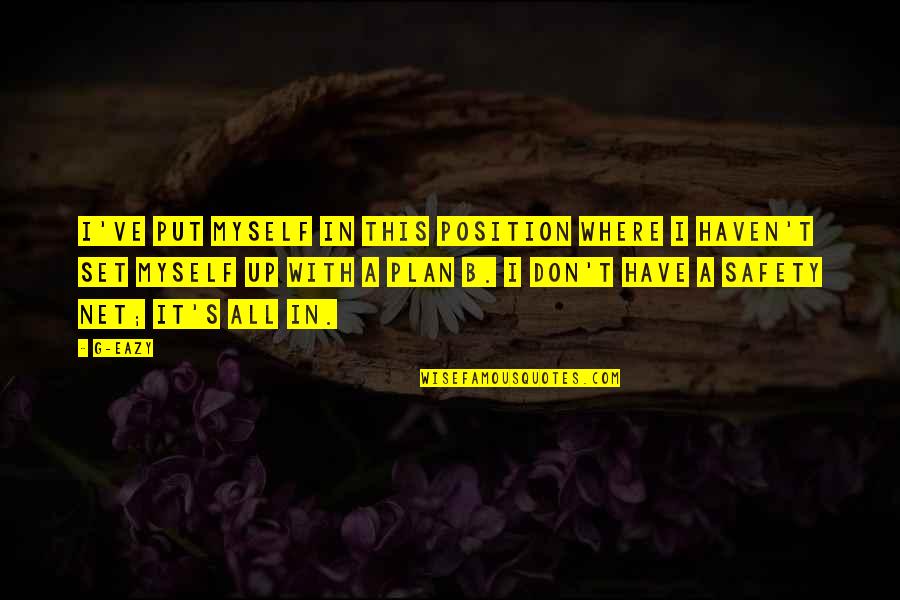 I've put myself in this position where I haven't set myself up with a Plan B. I don't have a safety net; it's all in. —
G-Eazy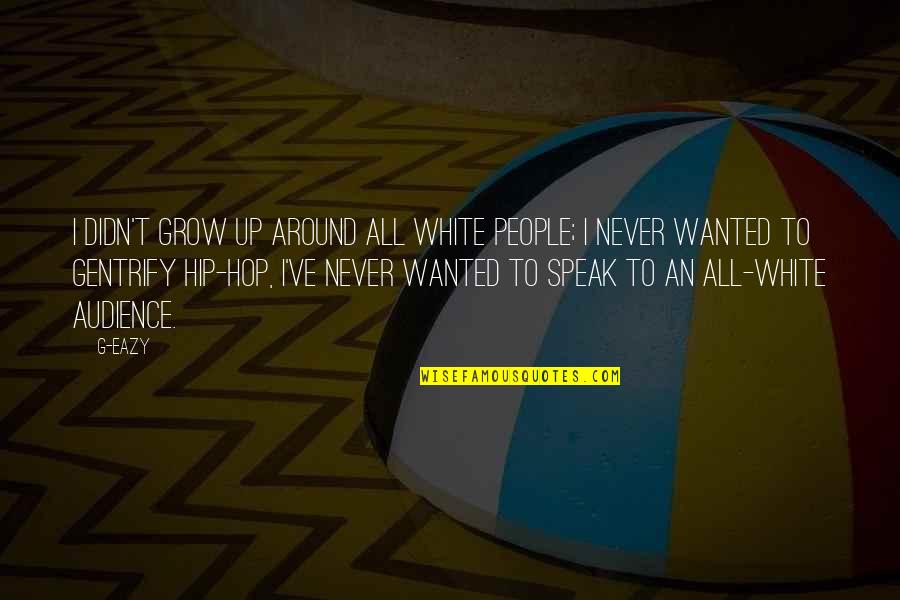 I didn't grow up around all white people; I never wanted to gentrify hip-hop, I've never wanted to speak to an all-white audience. —
G-Eazy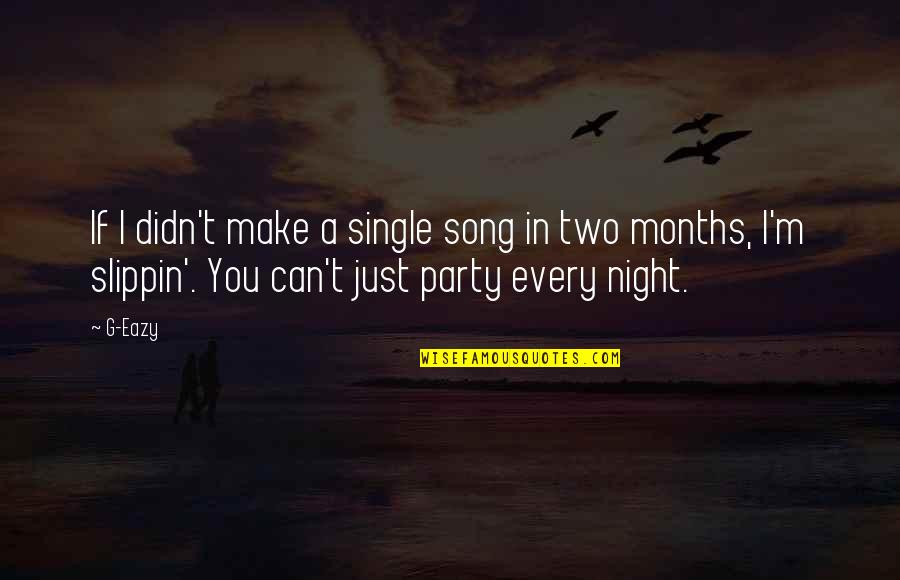 If I didn't make a single song in two months, I'm slippin'. You can't just party every night. —
G-Eazy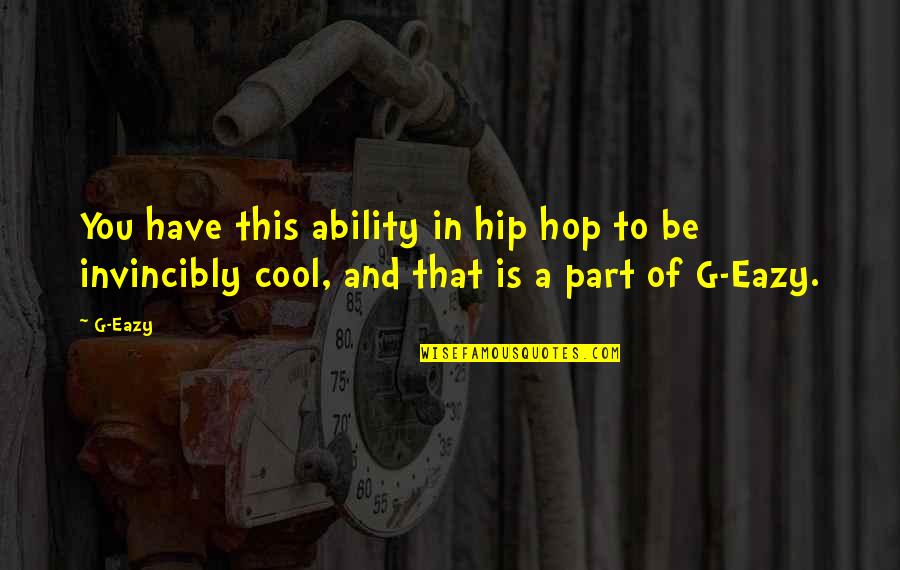 You have this ability in hip hop to be invincibly cool, and that is a part of G-Eazy. —
G-Eazy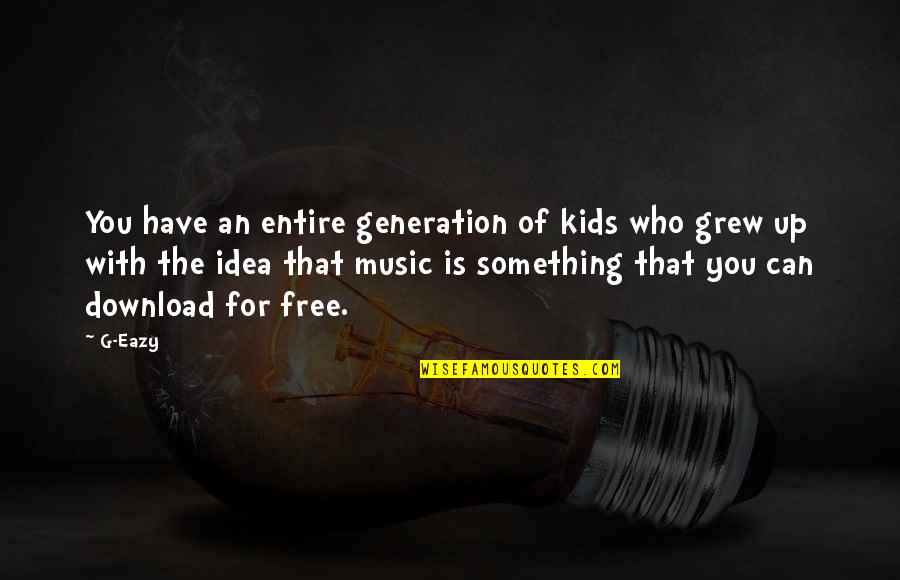 You have an entire generation of kids who grew up with the idea that music is something that you can download for free. —
G-Eazy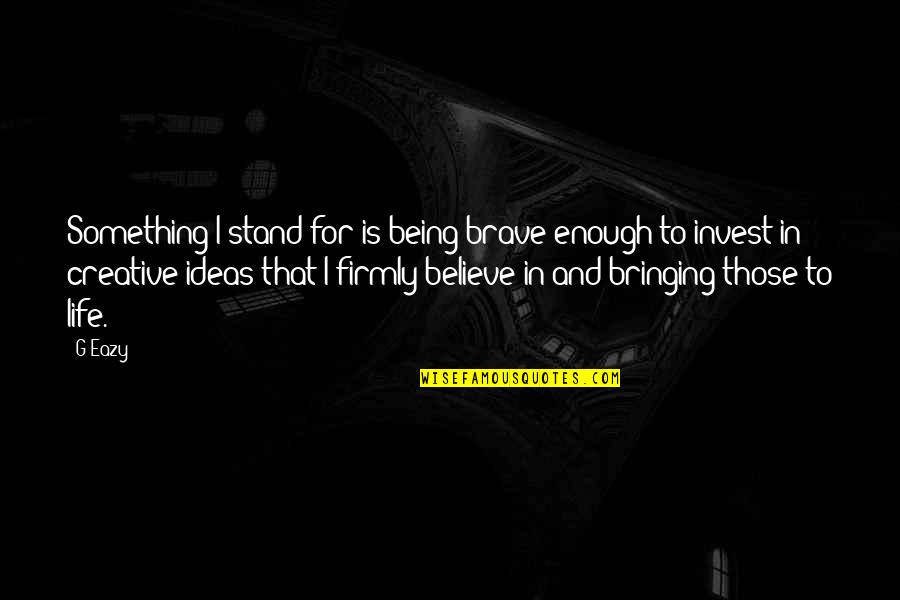 Something I stand for is being brave enough to invest in creative ideas that I firmly believe in and bringing those to life. —
G-Eazy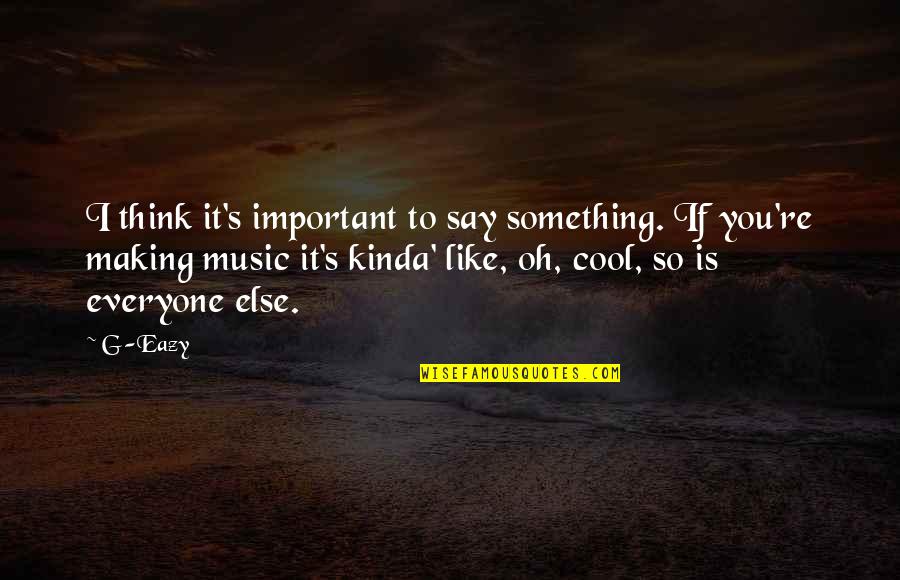 I think it's important to say something. If you're making music it's kinda' like, oh, cool, so is everyone else. —
G-Eazy
I bet Eazy E is turning over in his grave,
to see that some of ya'll done made gangsta rap gay —
DJ Quik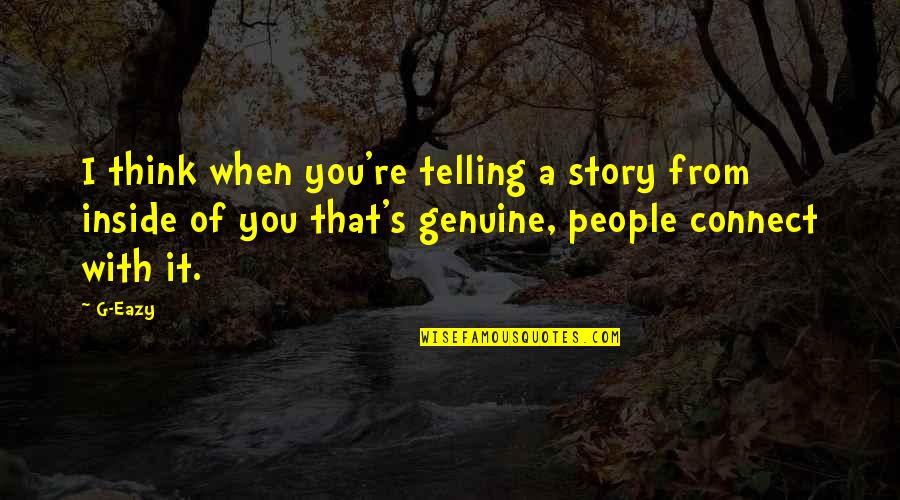 I think when you're telling a story from inside of you that's genuine, people connect with it. —
G-Eazy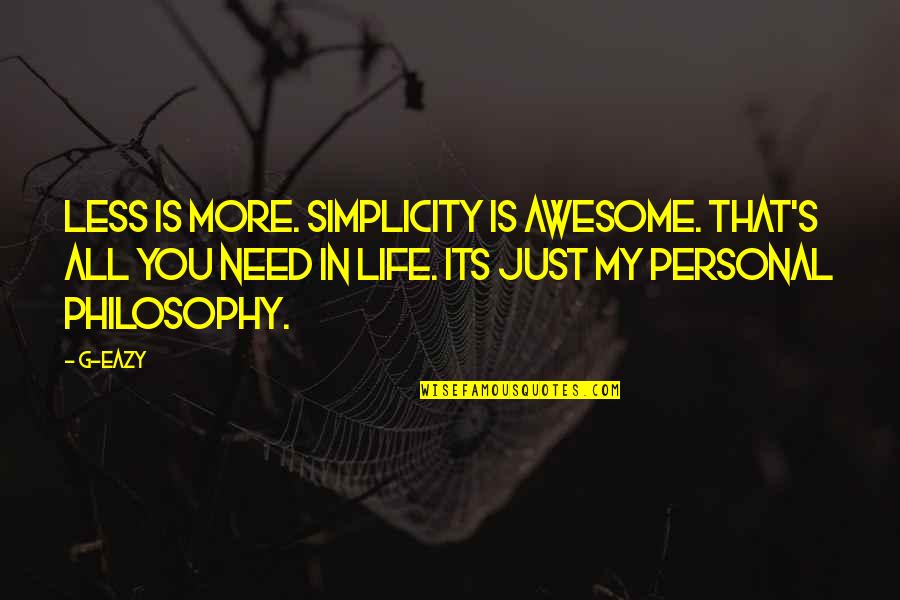 Less is more. Simplicity is awesome. That's all you need in life. Its just my personal philosophy. —
G-Eazy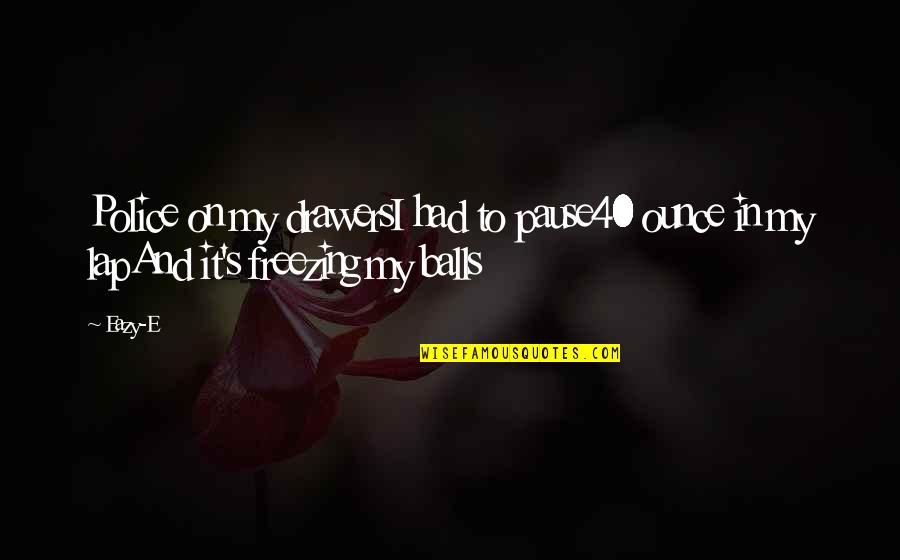 Police on my drawers
I had to pause
40 ounce in my lap
And it's freezing my balls —
Eazy-E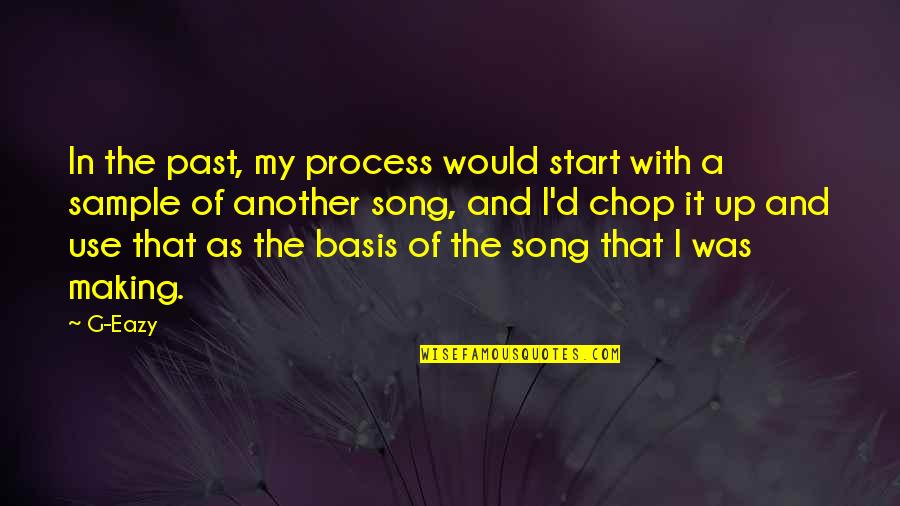 In the past, my process would start with a sample of another song, and I'd chop it up and use that as the basis of the song that I was making. —
G-Eazy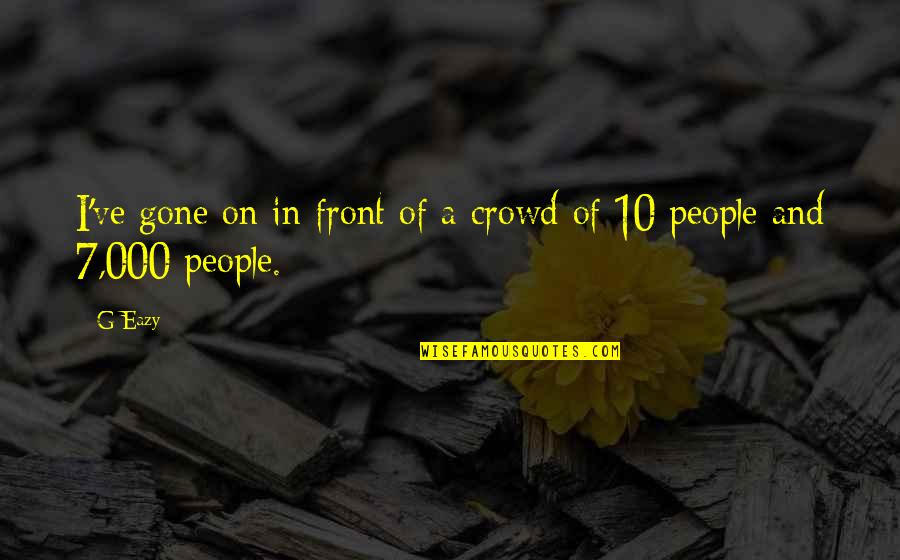 I've gone on in front of a crowd of 10 people and 7,000 people. —
G-Eazy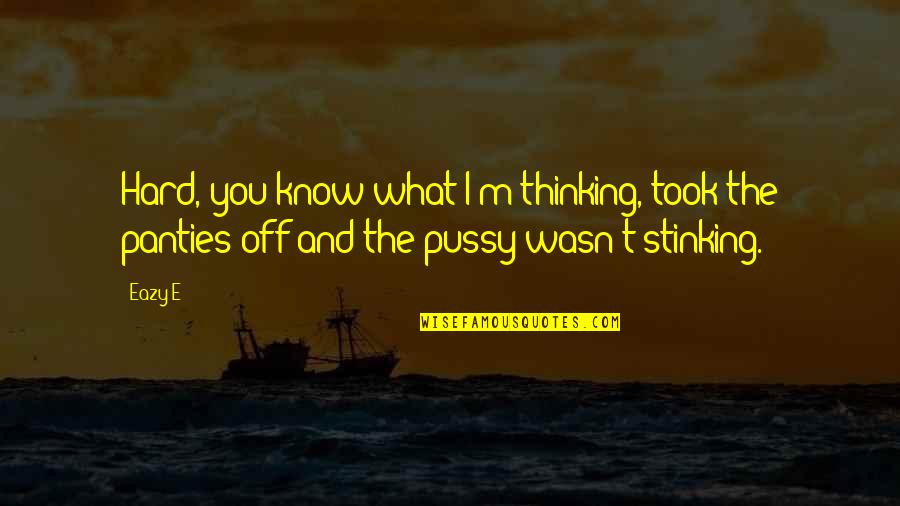 Hard, you know what I'm thinking, took the panties off and the pussy wasn't stinking. —
Eazy-E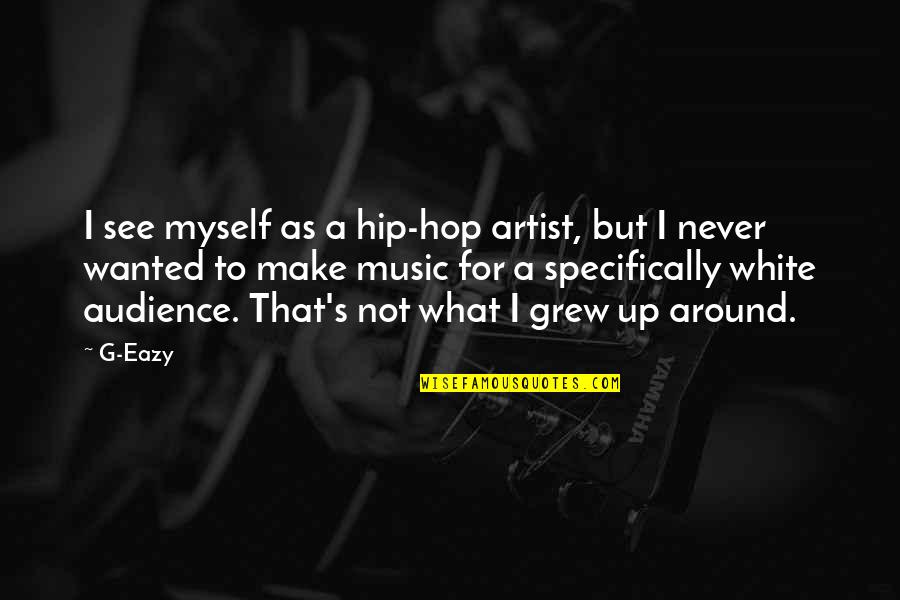 I see myself as a hip-hop artist, but I never wanted to make music for a specifically white audience. That's not what I grew up around. —
G-Eazy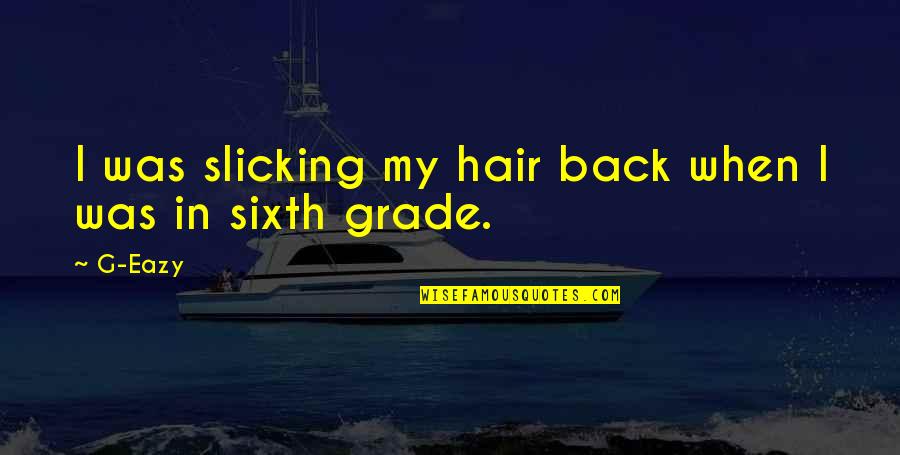 I was slicking my hair back when I was in sixth grade. —
G-Eazy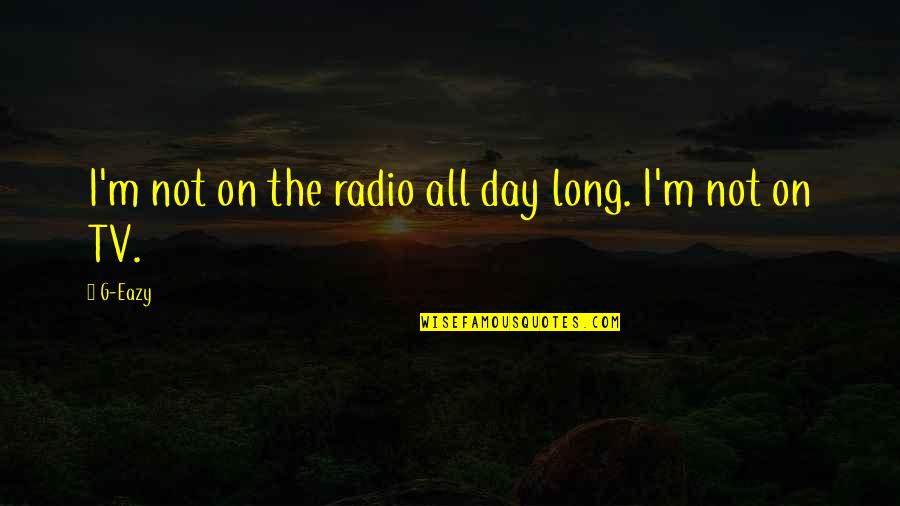 I'm not on the radio all day long. I'm not on TV. —
G-Eazy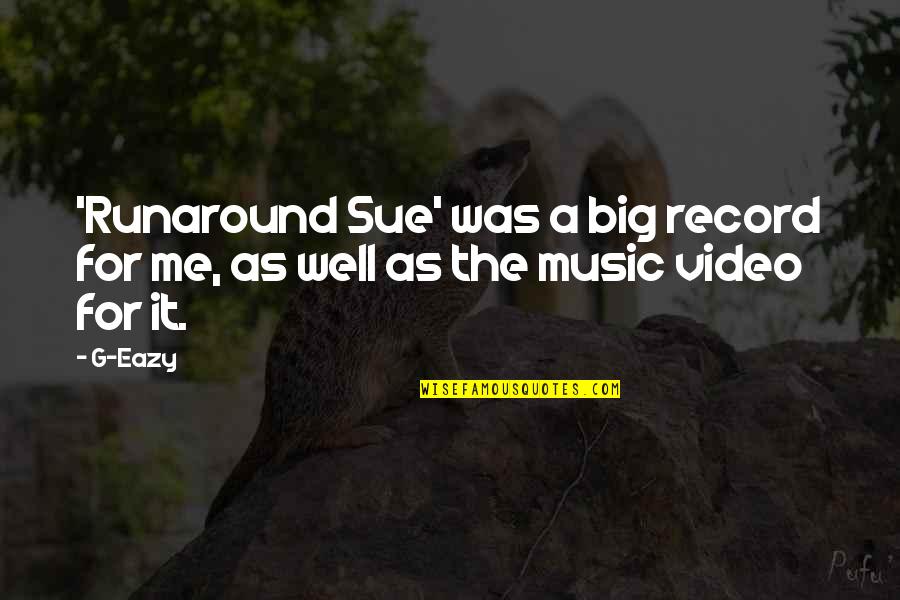 'Runaround Sue' was a big record for me, as well as the music video for it. —
G-Eazy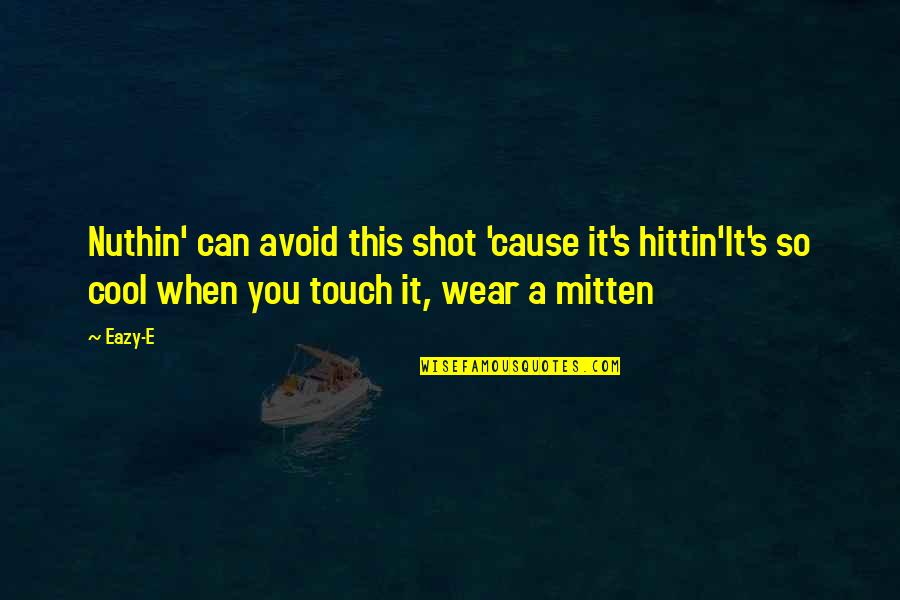 Nuthin' can avoid this shot 'cause it's hittin'
It's so cool when you touch it, wear a mitten —
Eazy-E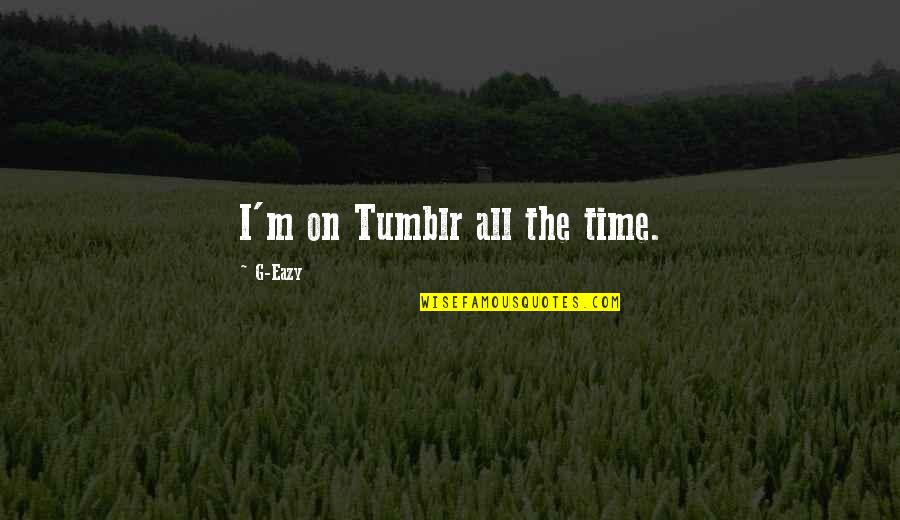 I'm on Tumblr all the time. —
G-Eazy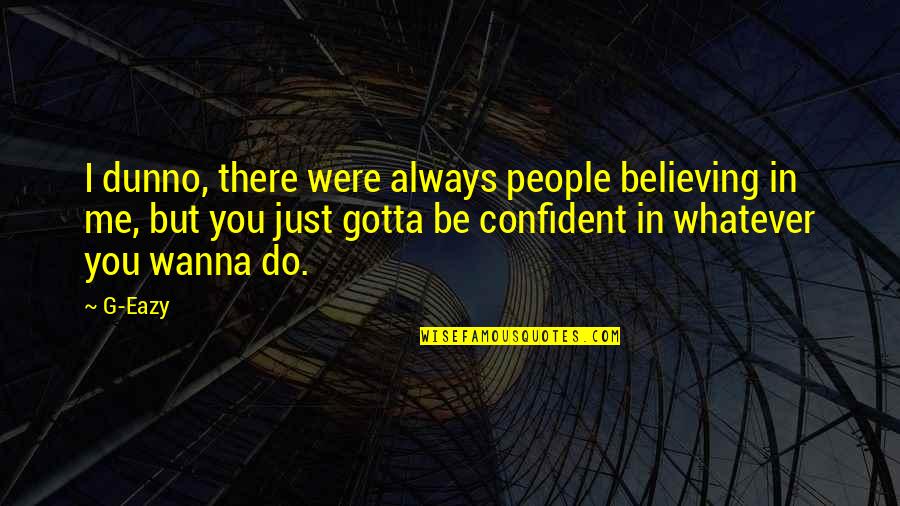 I dunno, there were always people believing in me, but you just gotta be confident in whatever you wanna do. —
G-Eazy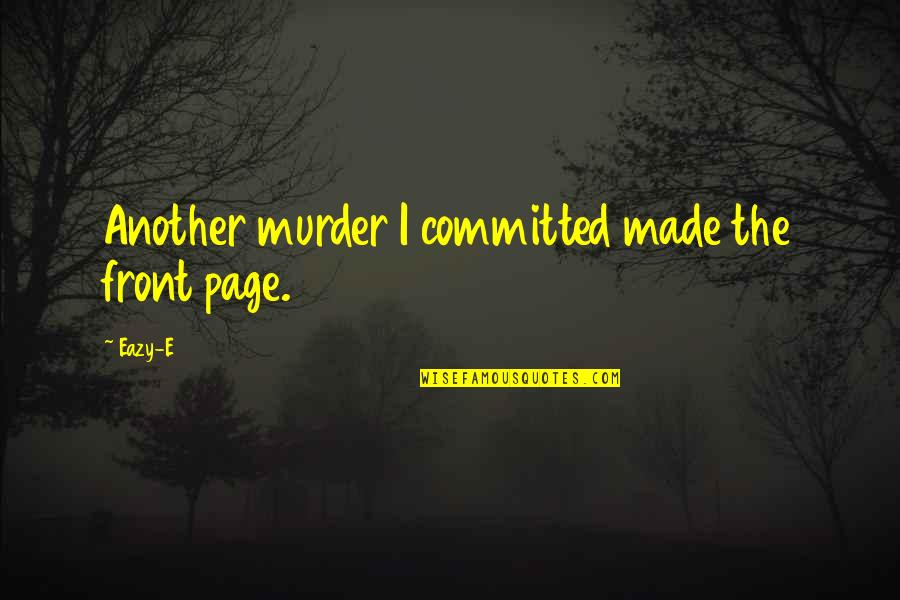 Another murder I committed made the front page. —
Eazy-E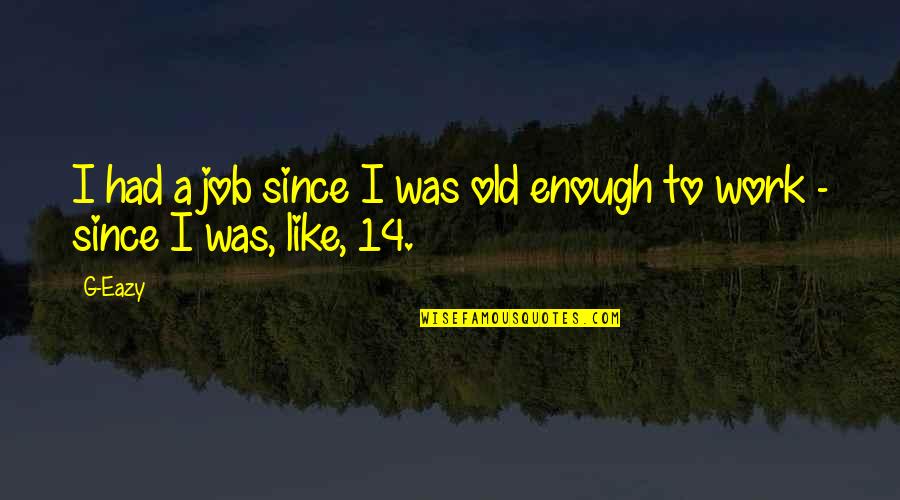 I had a job since I was old enough to work - since I was, like, 14. —
G-Eazy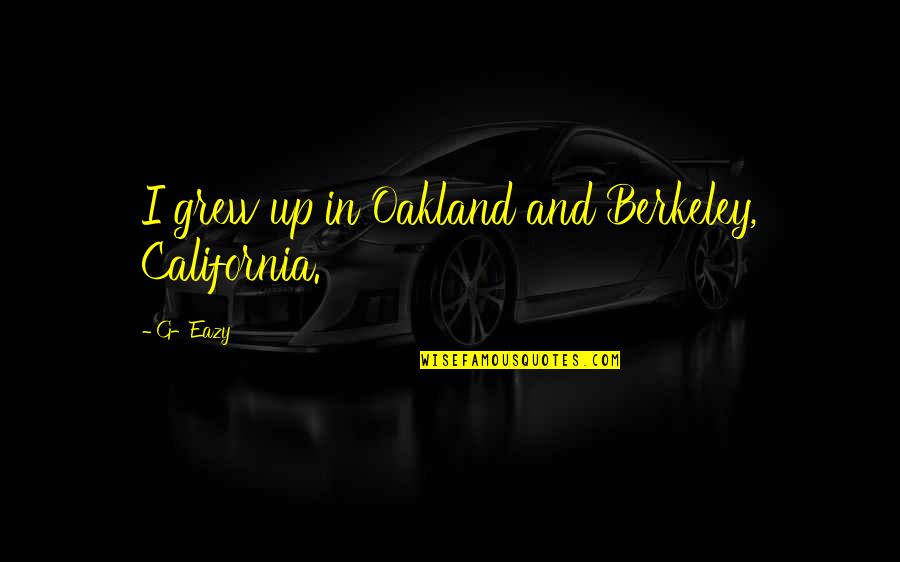 I grew up in Oakland and Berkeley, California. —
G-Eazy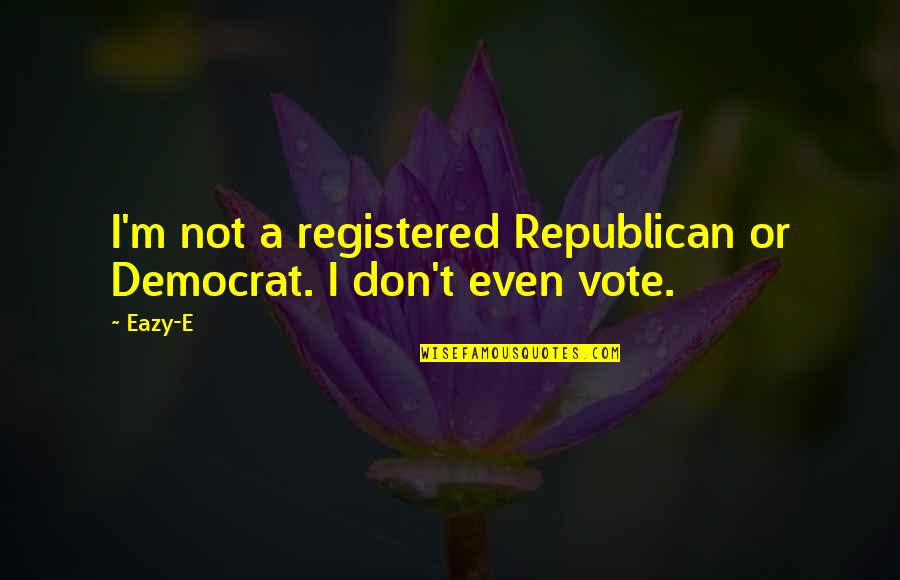 I'm not a registered Republican or Democrat. I don't even vote. —
Eazy-E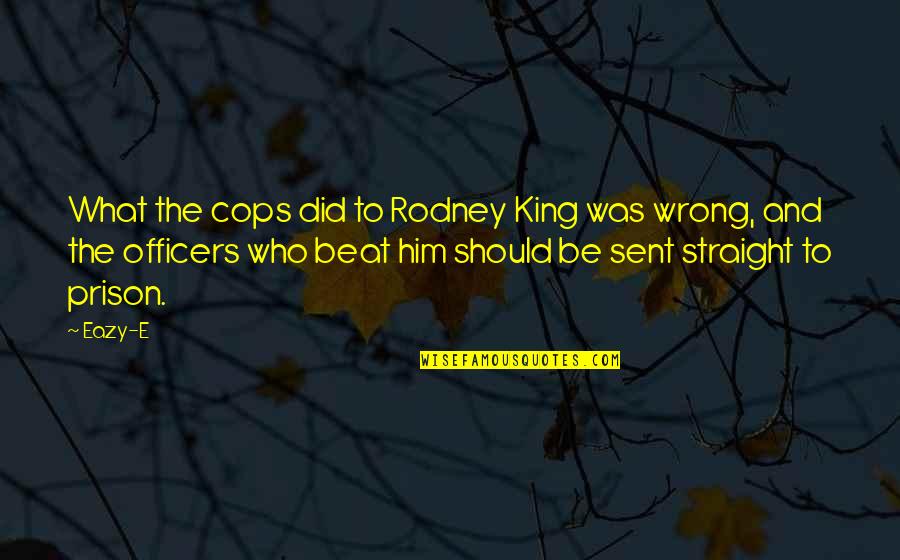 What the cops did to Rodney King was wrong, and the officers who beat him should be sent straight to prison. —
Eazy-E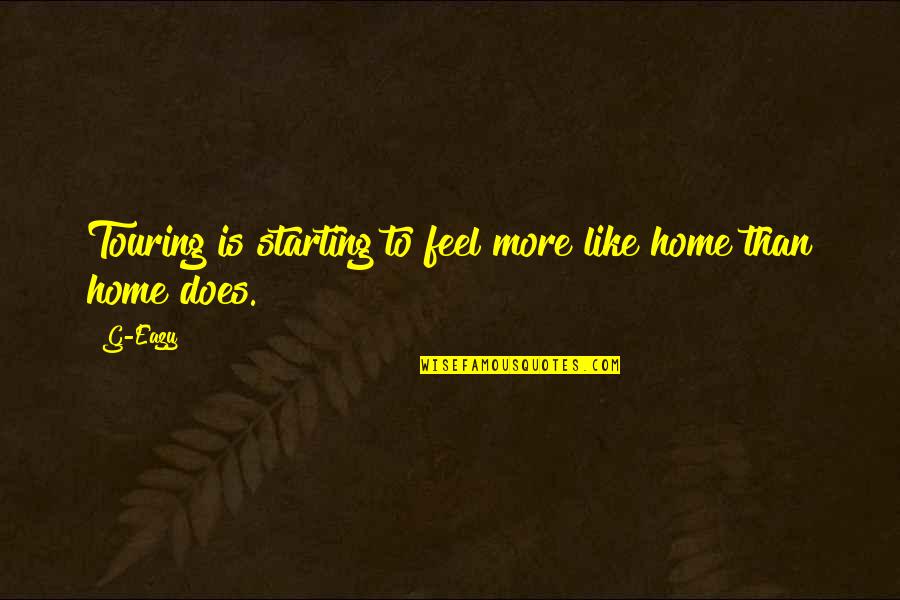 Touring is starting to feel more like home than home does. —
G-Eazy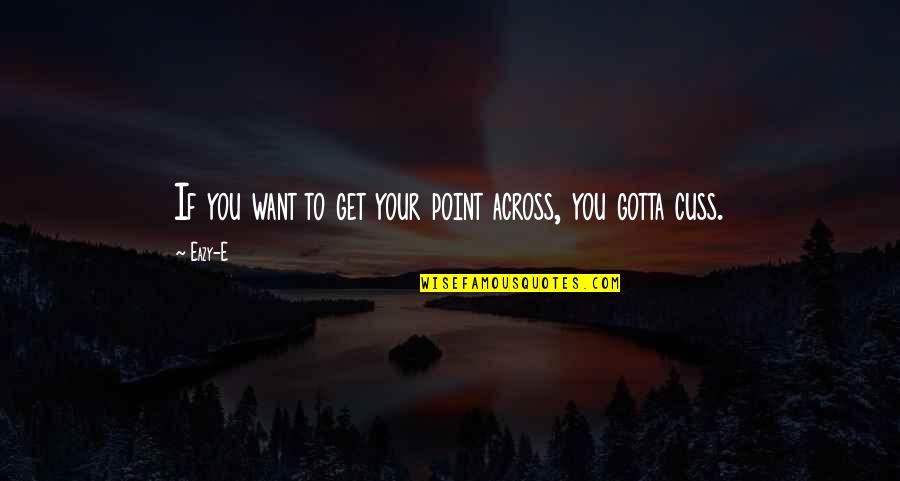 If you want to get your point across, you gotta cuss. —
Eazy-E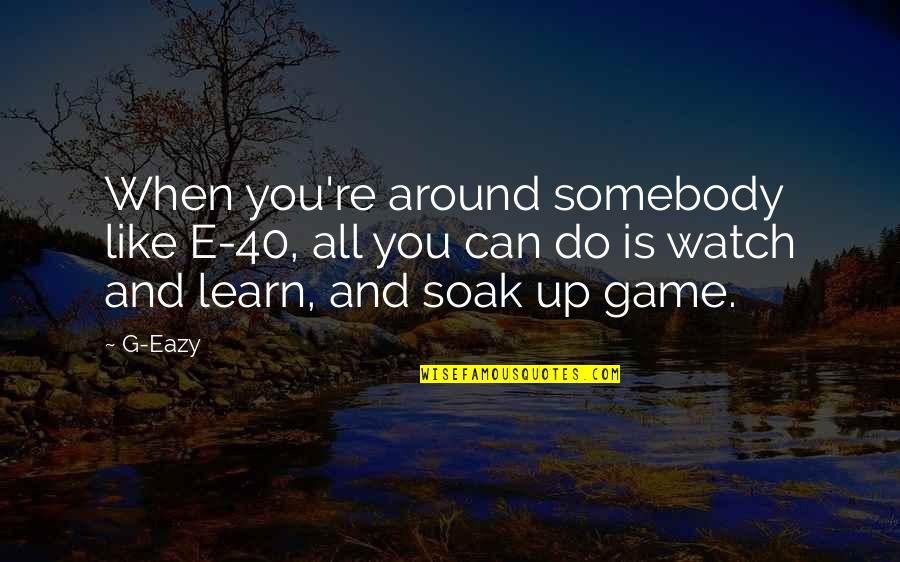 When you're around somebody like E-40, all you can do is watch and learn, and soak up game. —
G-Eazy