Sadashivan Nair Quotes
Top 7 wise famous quotes and sayings by Sadashivan Nair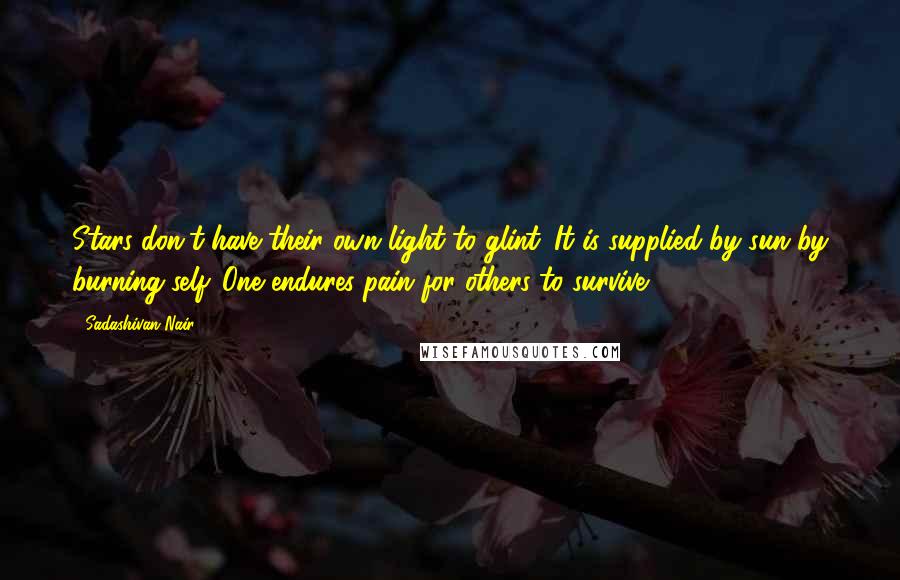 Stars don't have their own light to glint. It is supplied by sun by burning self. One endures pain for others to survive.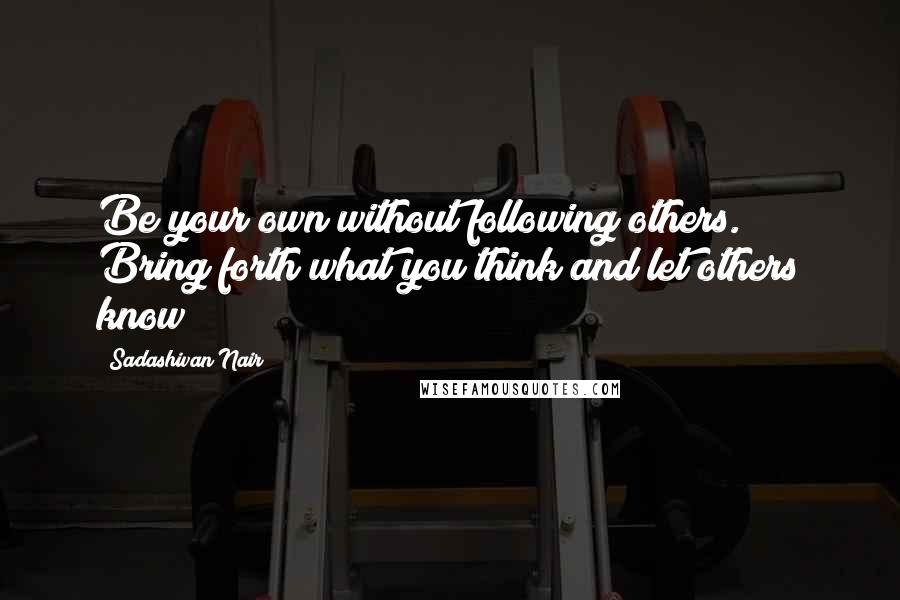 Be your own without following others. Bring forth what you think and let others know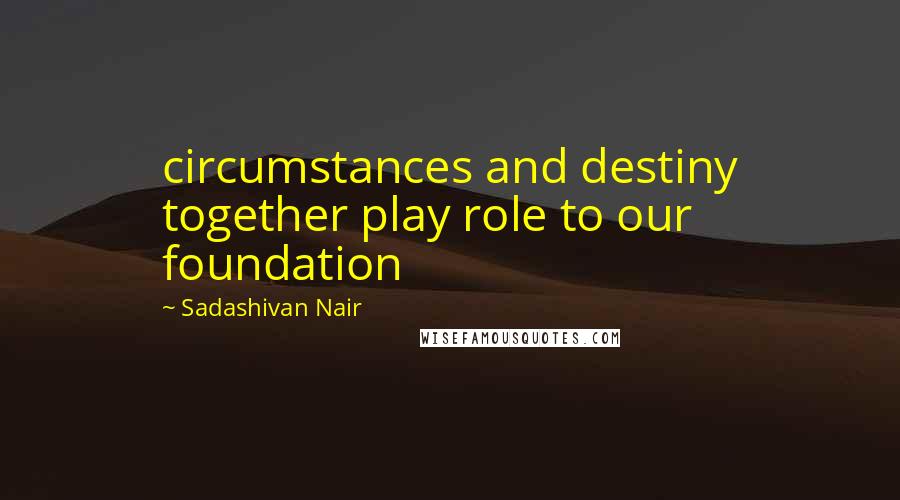 circumstances and destiny together play role to our foundation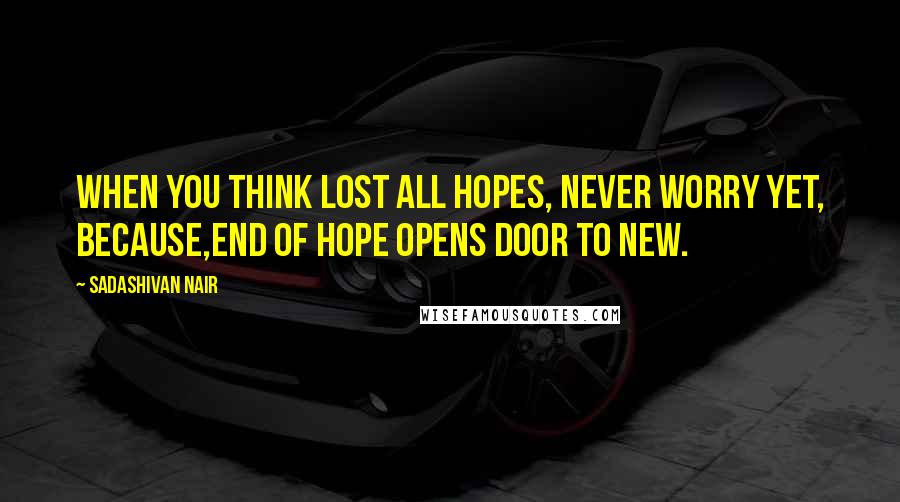 When you think lost all hopes, Never worry yet, because,end of hope opens door to new.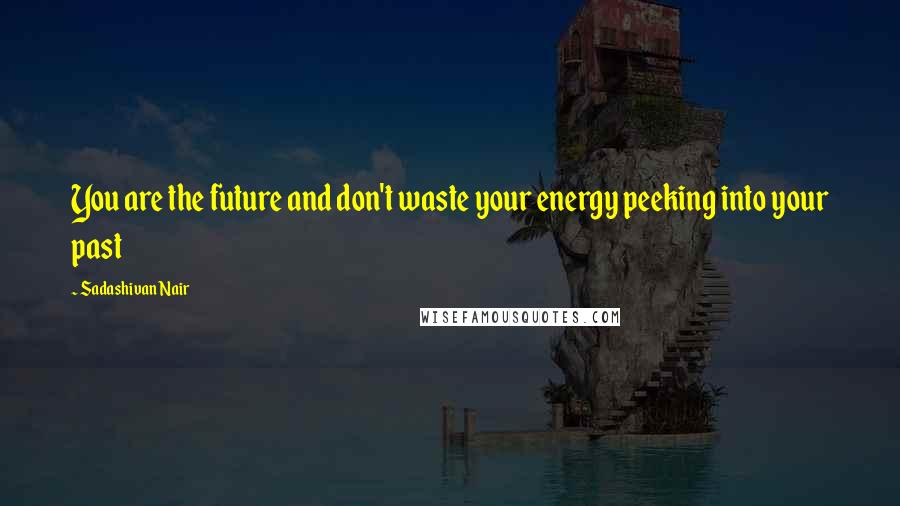 You are the future and don't waste your energy peeking into your past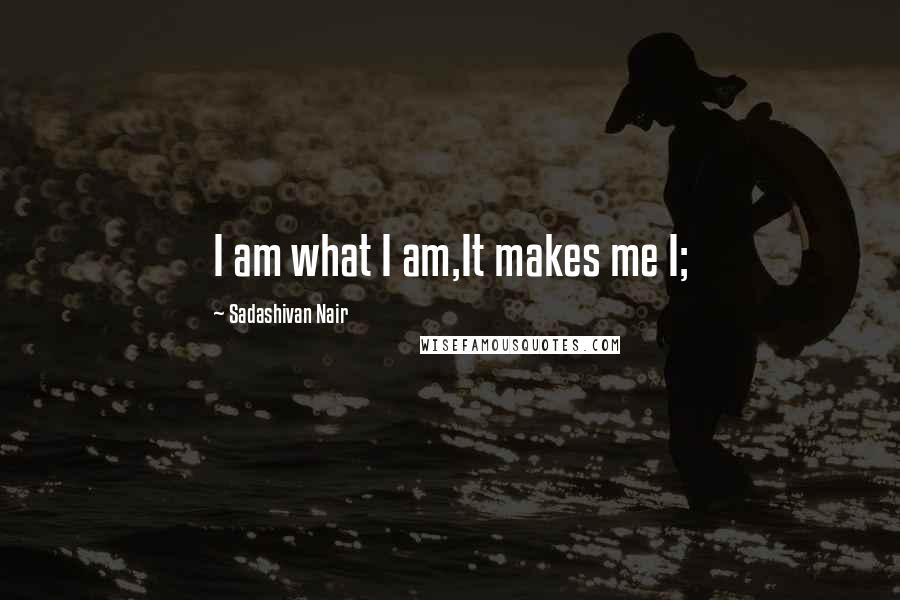 I am what I am,
It makes me I;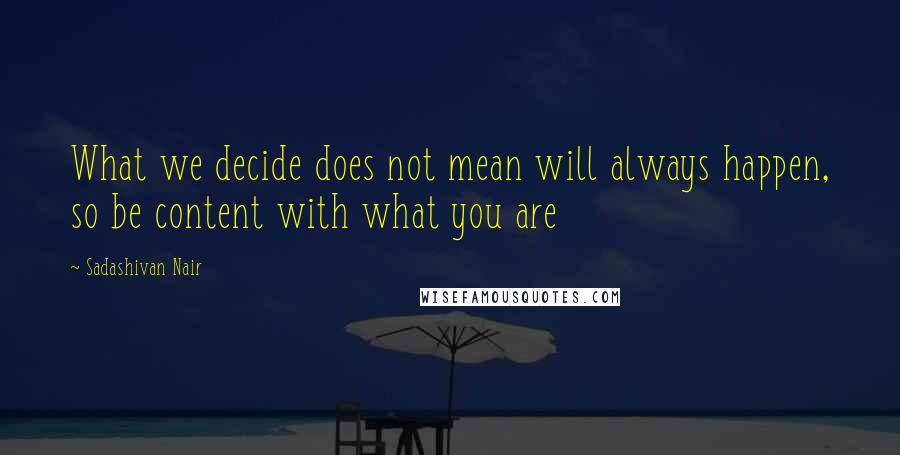 What we decide does not mean will always happen, so be content with what you are