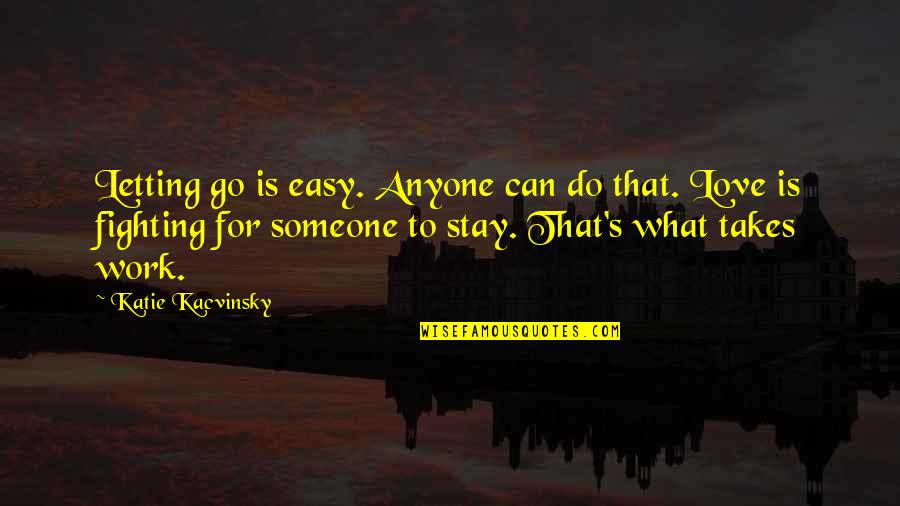 Letting go is easy. Anyone can do that. Love is fighting for someone to stay. That's what takes work.
—
Katie Kacvinsky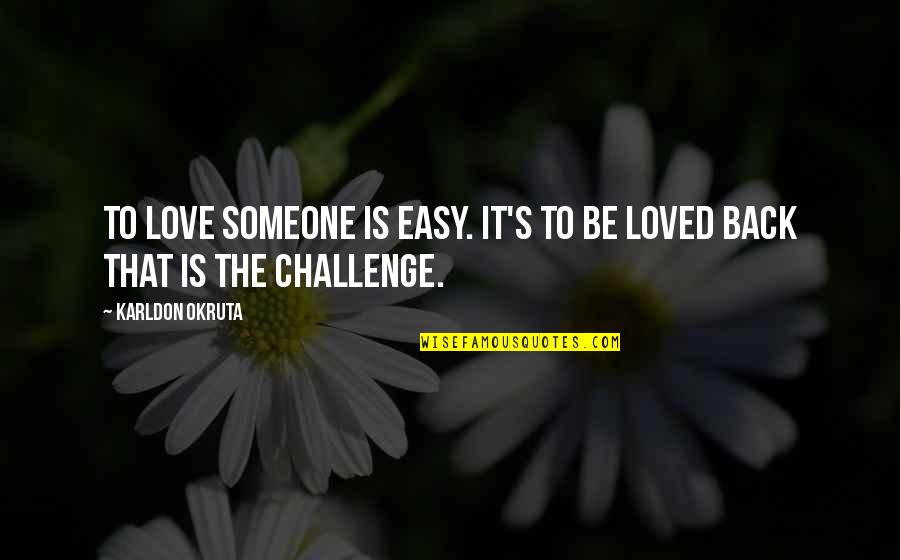 To love someone is easy. It's to be loved back that is the challenge.
—
Karldon Okruta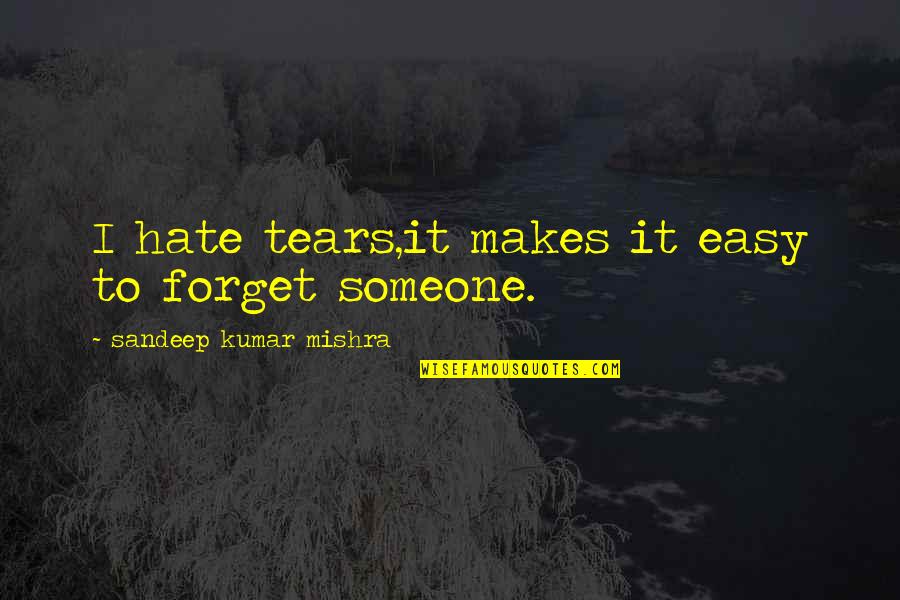 I hate tears,
it makes it easy to forget someone.
—
Sandeep Kumar Mishra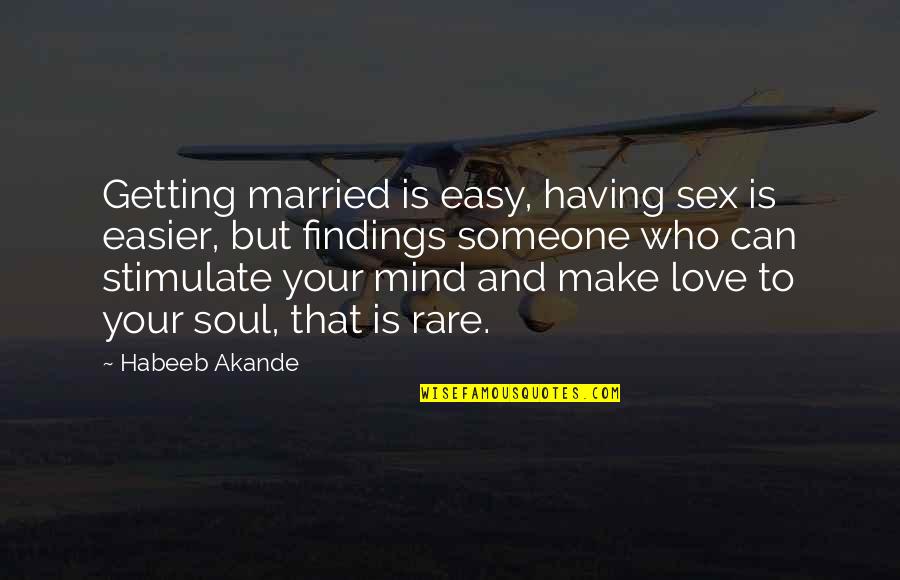 Getting married is easy, having sex is easier, but findings someone who can stimulate your mind and make love to your soul, that is rare.
—
Habeeb Akande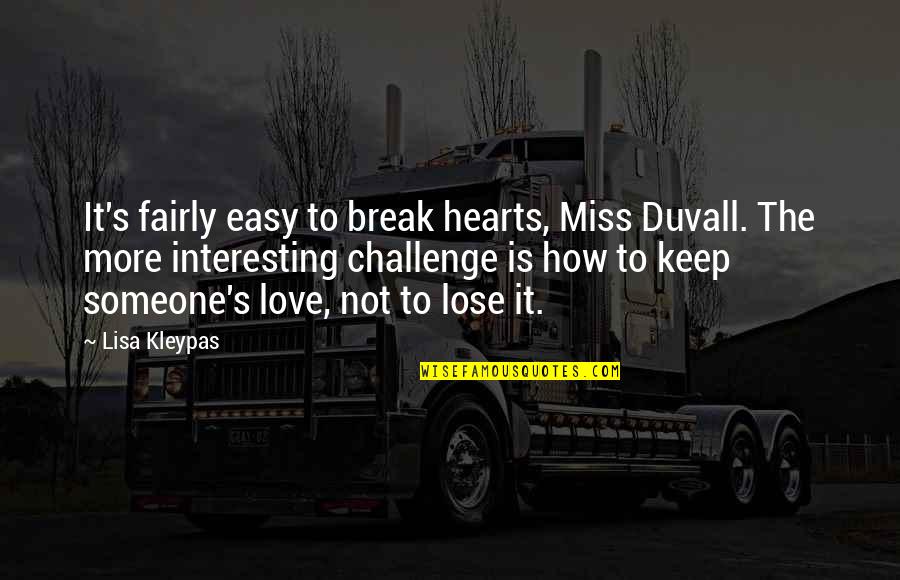 It's fairly easy to break hearts, Miss Duvall. The more interesting challenge is how to keep someone's love, not to lose it.
—
Lisa Kleypas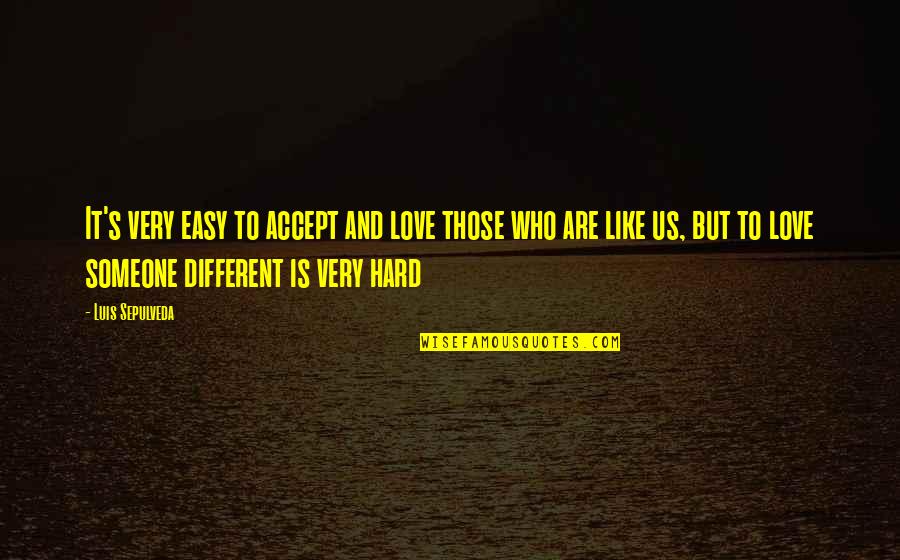 It's very easy to accept and love those who are like us, but to love someone different is very hard —
Luis Sepulveda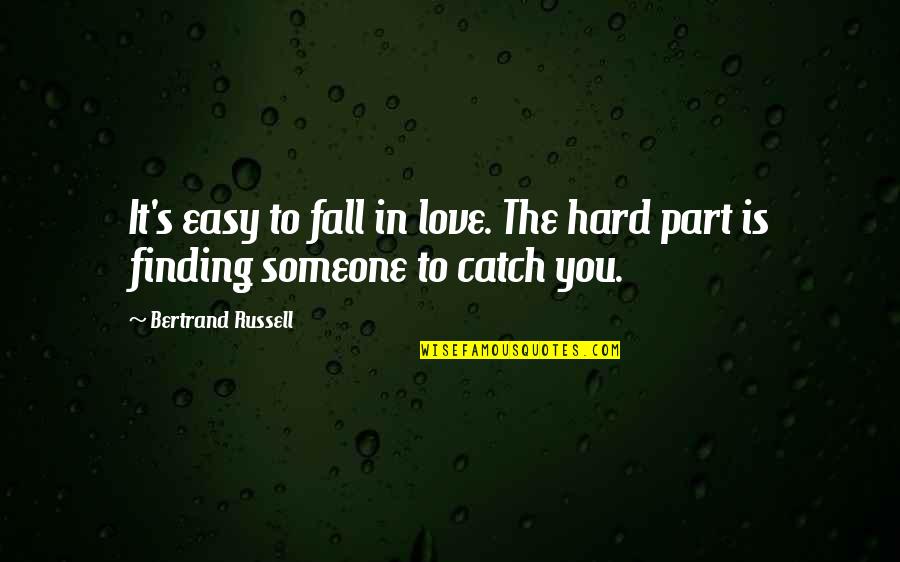 It's easy to fall in love. The hard part is finding someone to catch you. —
Bertrand Russell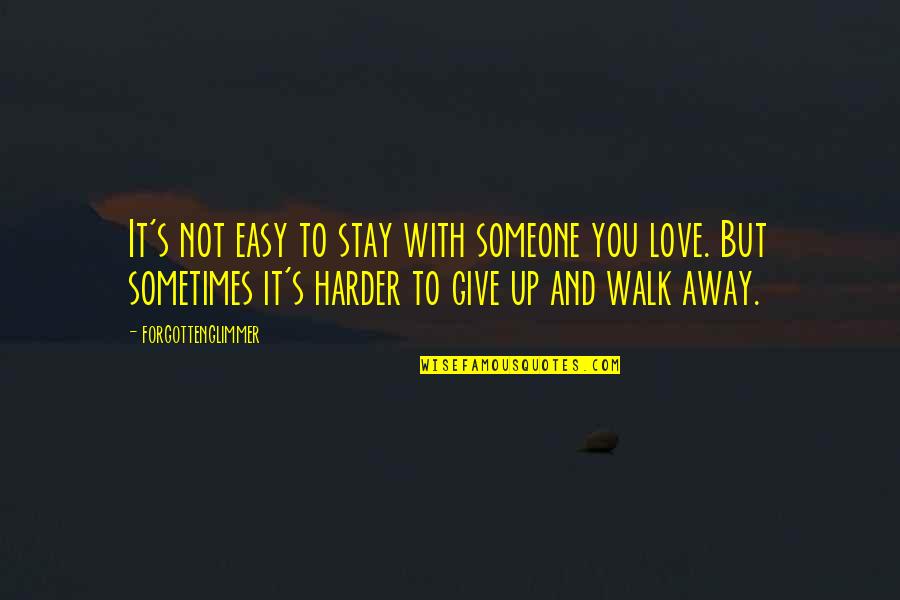 It's not easy to stay with someone you love. But sometimes it's harder to give up and walk away. —
Forgottenglimmer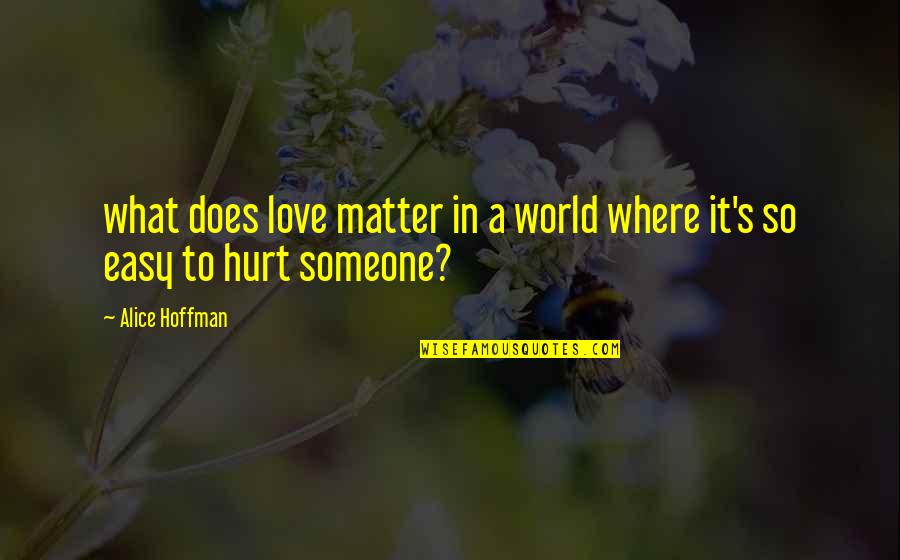 what does love matter in a world where it's so easy to hurt someone? —
Alice Hoffman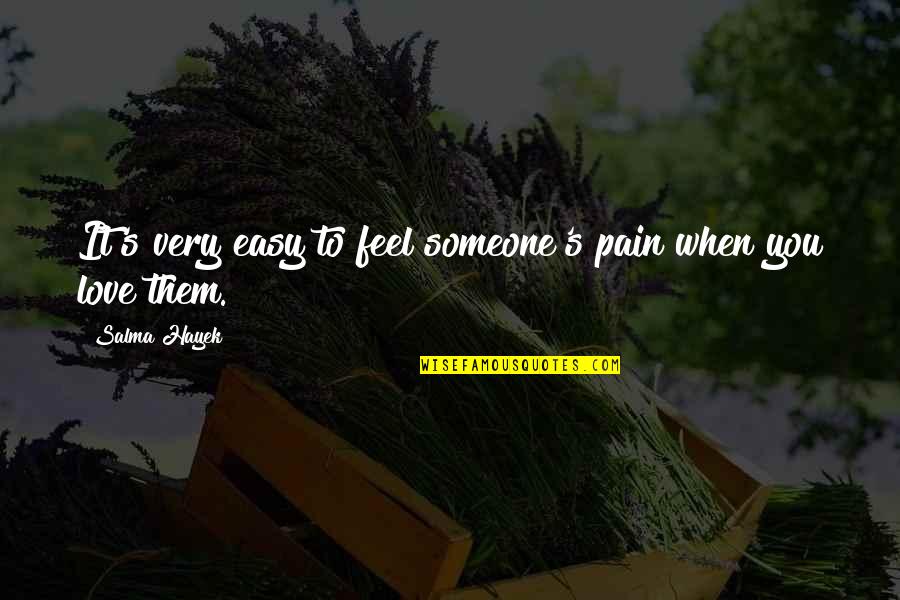 It's very easy to feel someone's pain when you love them. —
Salma Hayek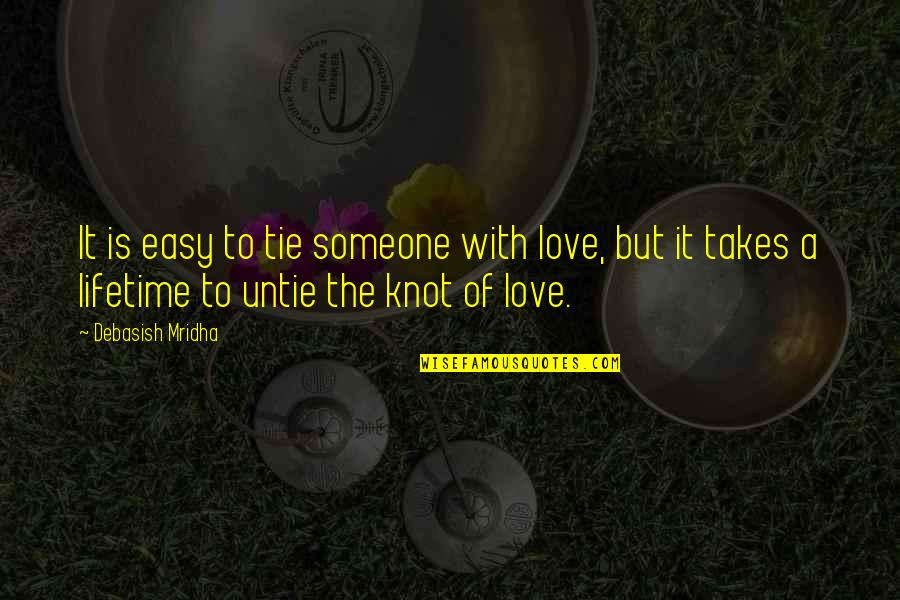 It is easy to tie someone with love, but it takes a lifetime to untie the knot of love. —
Debasish Mridha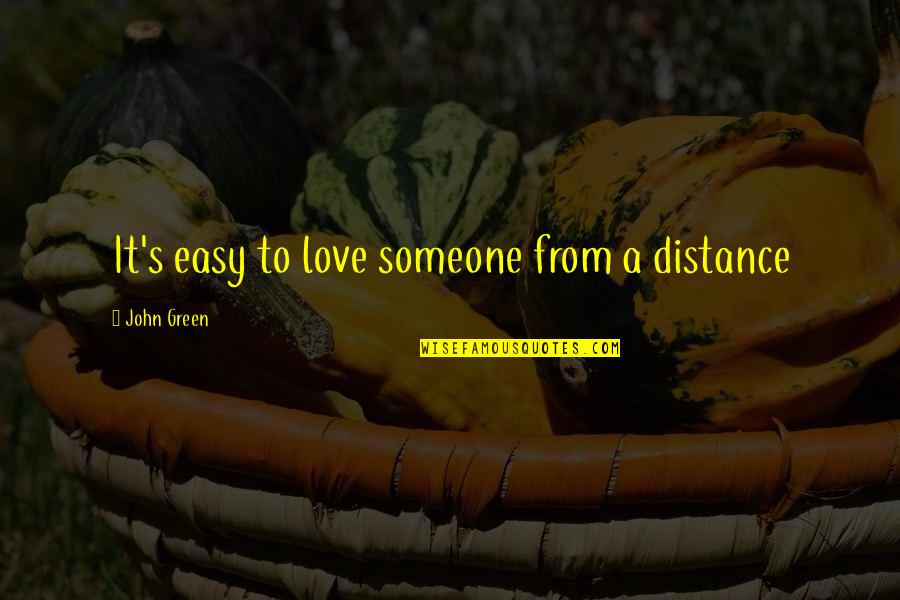 It's
easy to love someone
from a distance —
John Green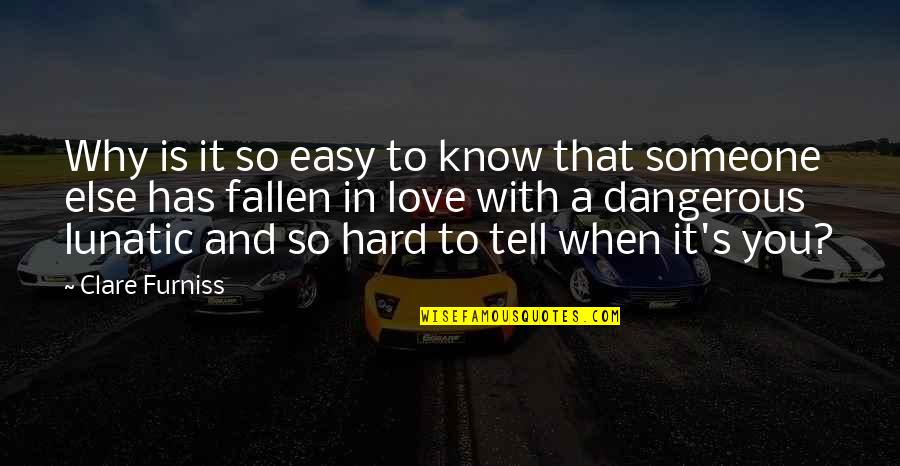 Why is it so easy to know that someone else has fallen in love with a dangerous lunatic and so hard to tell when it's you? —
Clare Furniss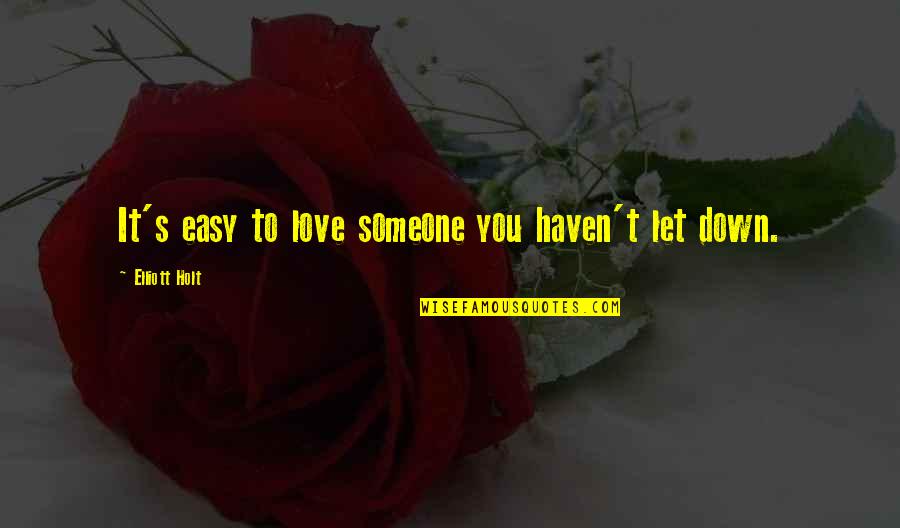 It's
easy to love someone
you haven't let down. —
Elliott Holt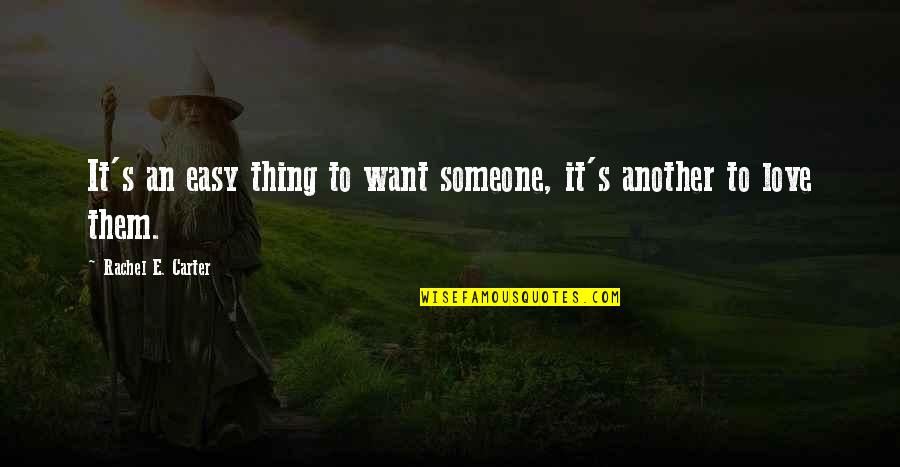 It's an easy thing to want someone, it's another to love them. —
Rachel E. Carter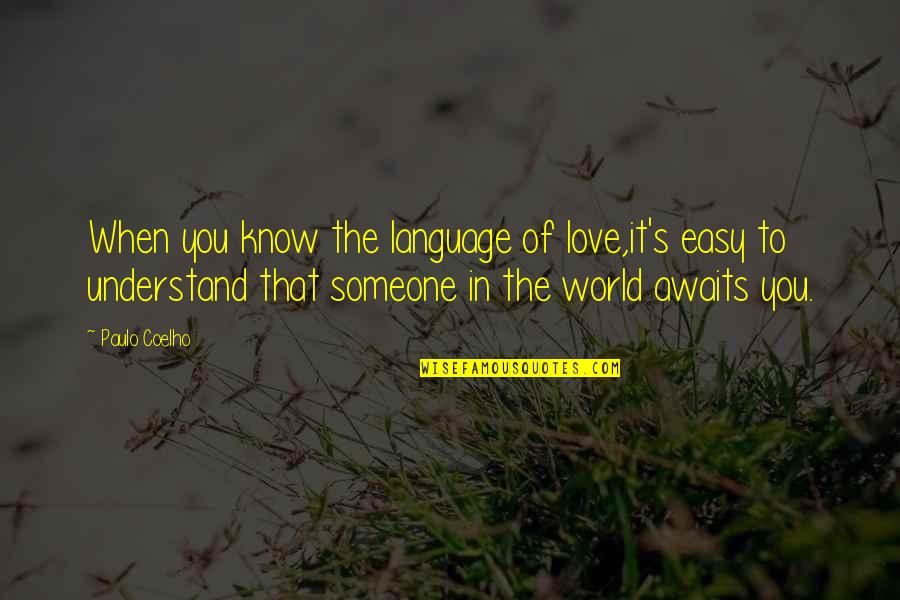 When you know the language of love,it's easy to understand that someone in the world awaits you. —
Paulo Coelho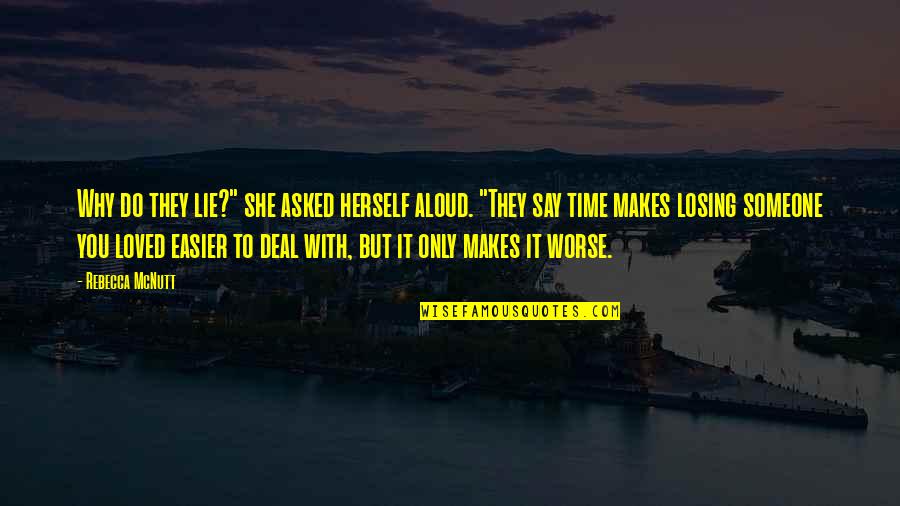 Why do they lie?" she asked herself aloud. "They say time makes losing someone you loved easier to deal with, but it only makes it worse. —
Rebecca McNutt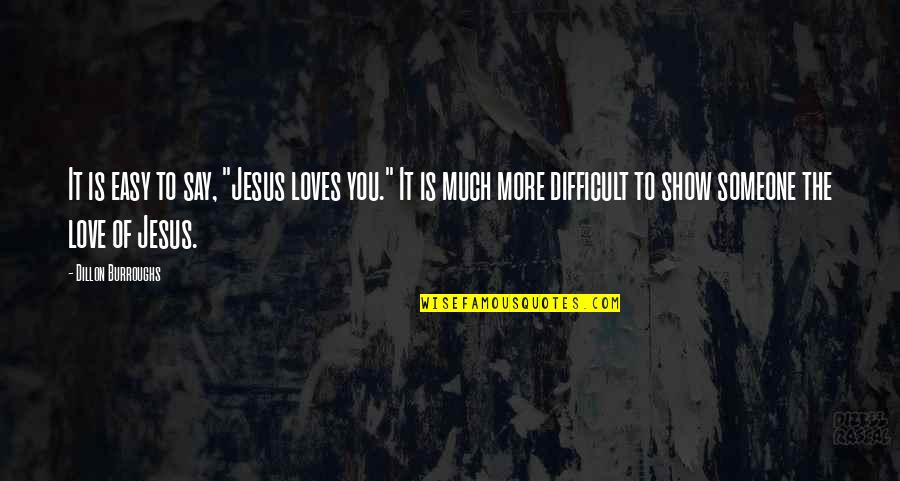 It is easy to say, "Jesus loves you." It is much more difficult to show someone the love of Jesus. —
Dillon Burroughs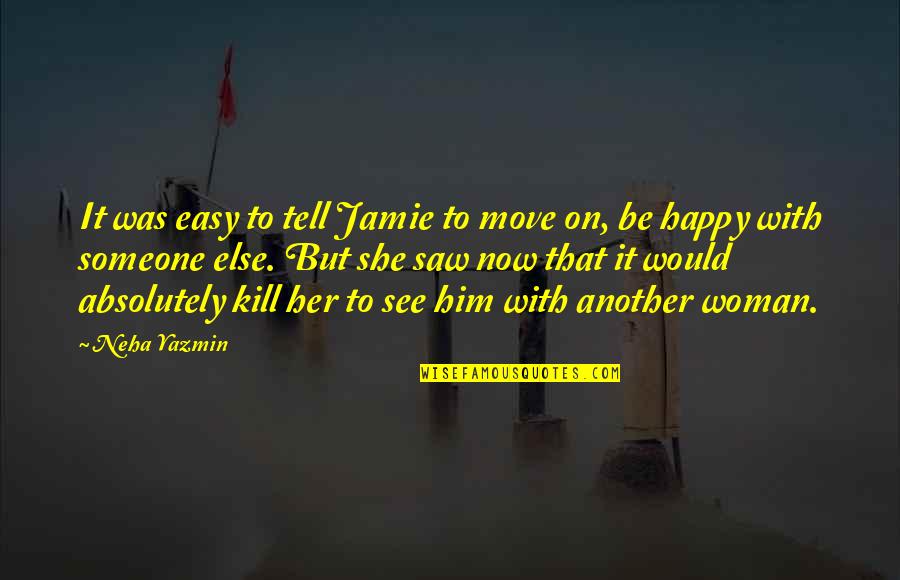 It was easy to tell Jamie to move on, be happy with someone else. But she saw now that it would absolutely kill her to see him with another woman. —
Neha Yazmin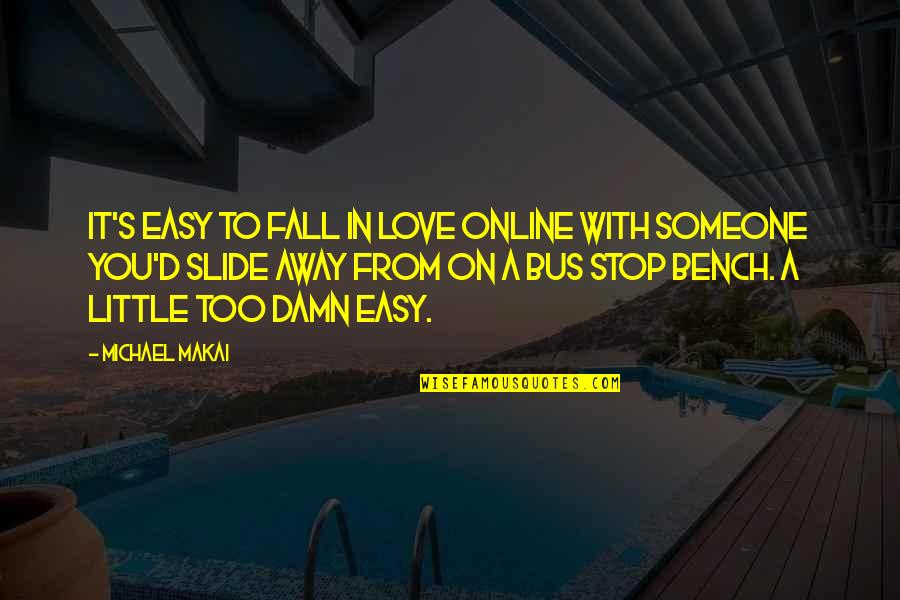 It's easy to fall in love online with someone you'd slide away from on a bus stop bench. A little too damn easy. —
Michael Makai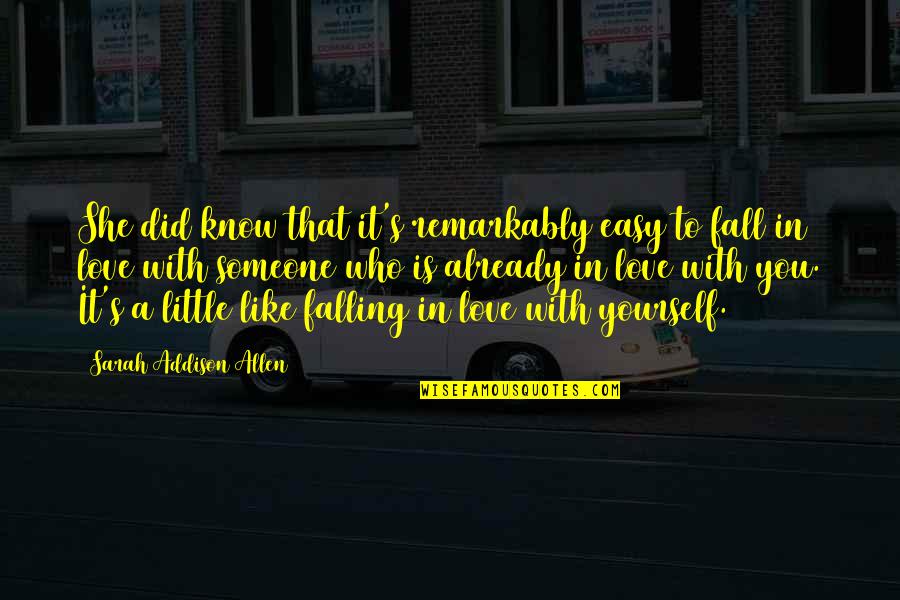 She did know that it's remarkably easy to fall in love with someone who is already in love with you. It's a little like falling in love with yourself. —
Sarah Addison Allen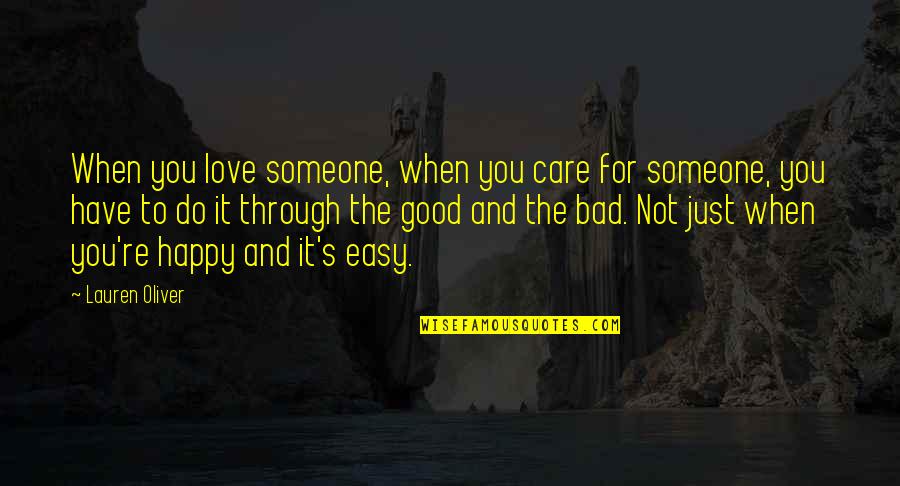 When you love someone, when you care for someone, you have to do it through the good and the bad. Not just when you're happy and it's easy. —
Lauren Oliver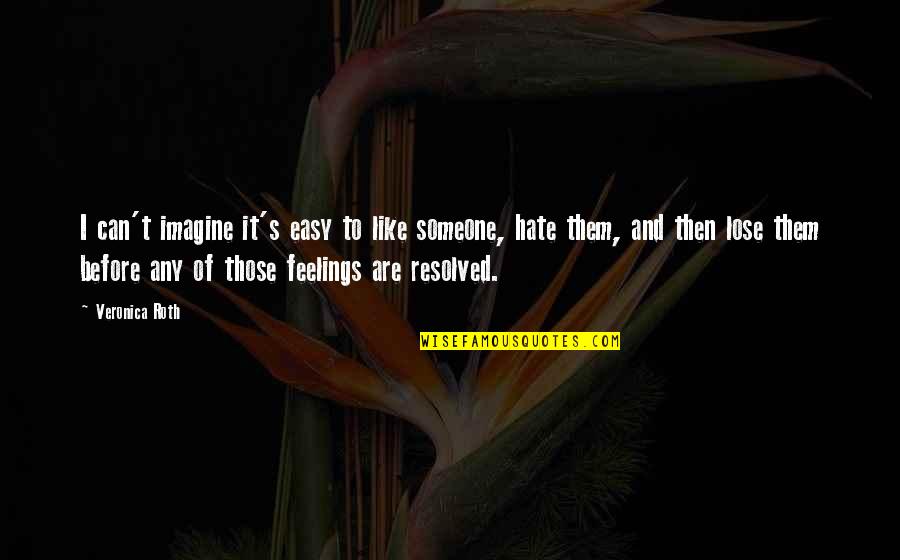 I can't imagine it's easy to like someone, hate them, and then lose them before any of those feelings are resolved. —
Veronica Roth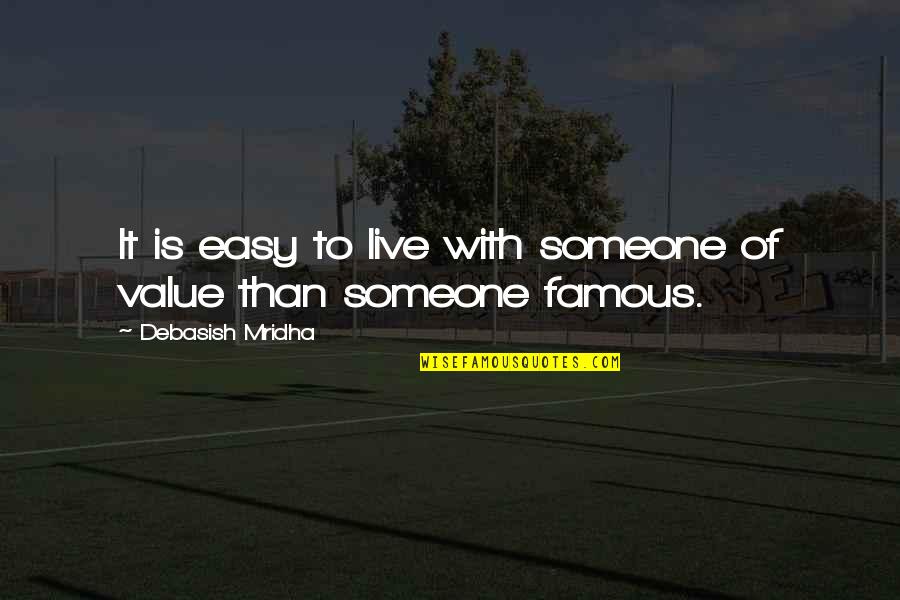 It is easy to live with someone of value than someone famous. —
Debasish Mridha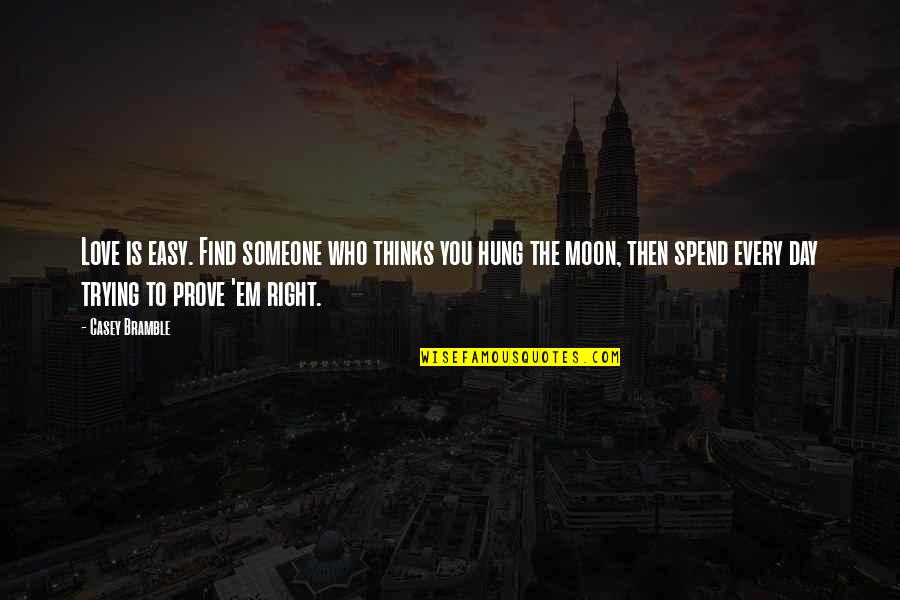 Love is easy. Find someone who thinks you hung the moon, then spend every day trying to prove 'em right. —
Casey Bramble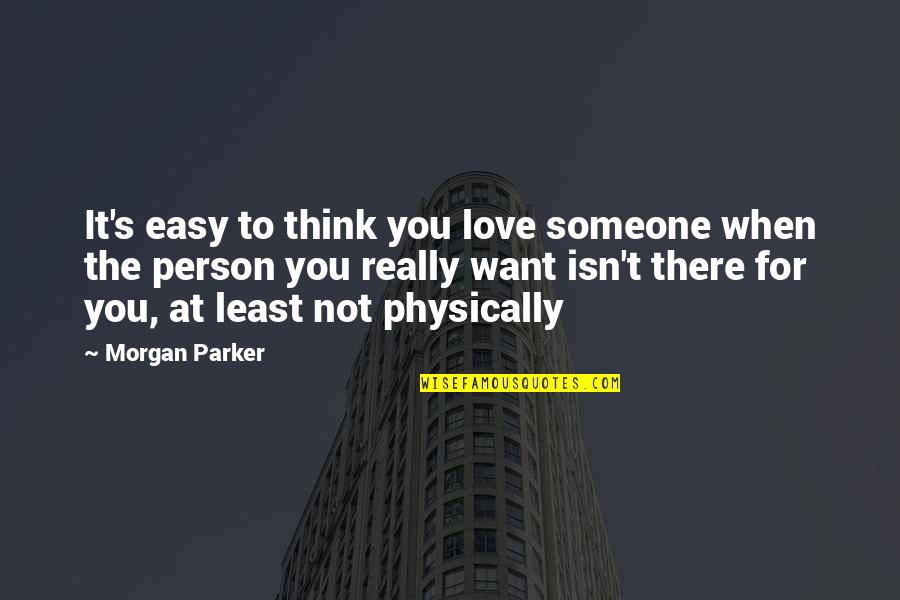 It's easy to think you love someone when the person you really want isn't there for you, at least not physically —
Morgan Parker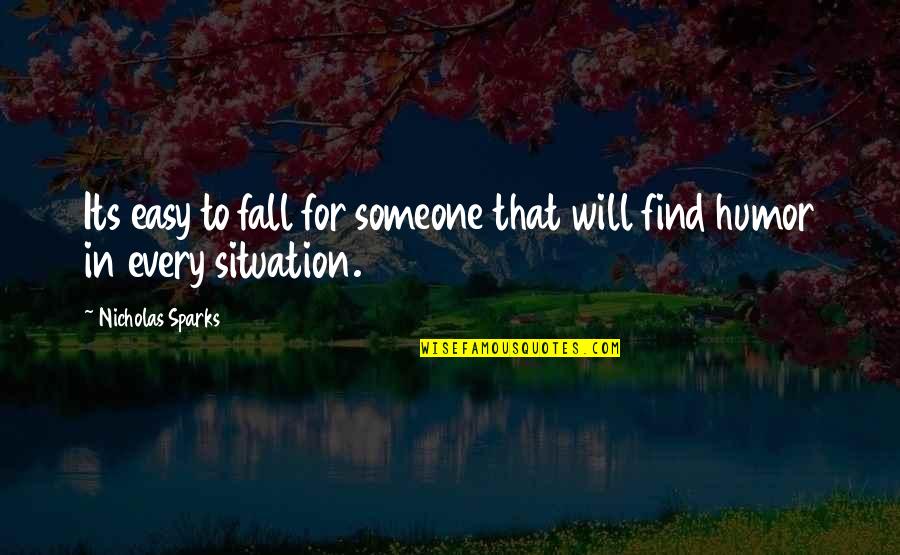 Its easy to fall for someone that will find humor in every situation. —
Nicholas Sparks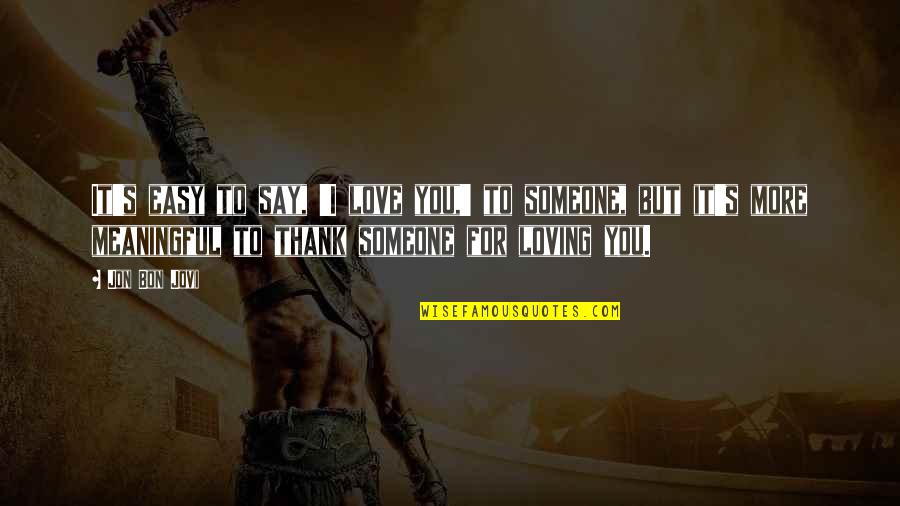 It's easy to say, 'I love you,' to someone, but it's more meaningful to thank someone for loving you. —
Jon Bon Jovi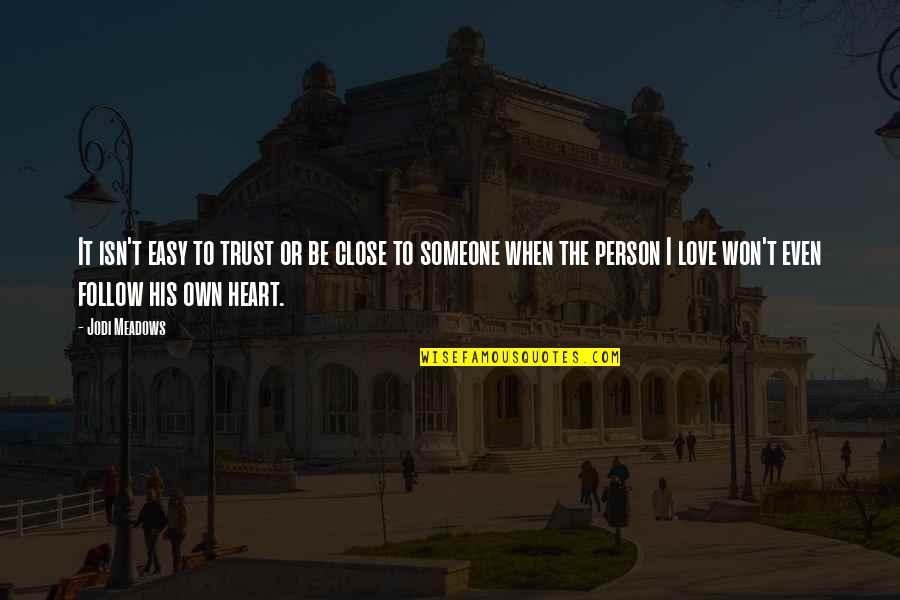 It isn't easy to trust or be close to someone when the person I love won't even follow his own heart. —
Jodi Meadows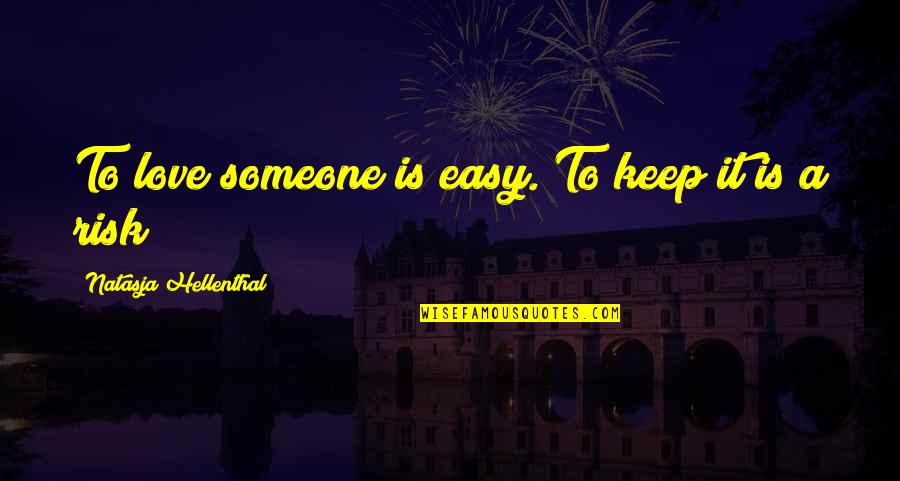 To love someone is easy. To keep it is a risk —
Natasja Hellenthal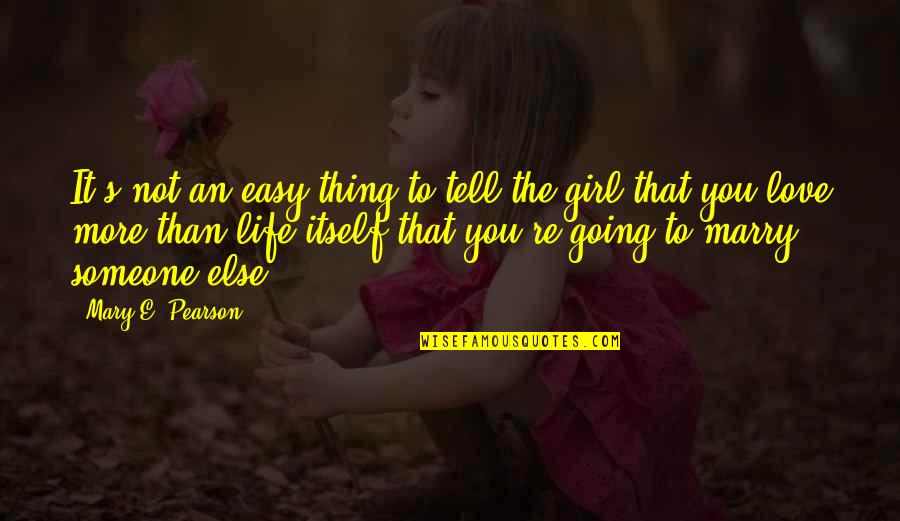 It's not an easy thing to tell the girl that you love more than life itself that you're going to marry someone else. —
Mary E. Pearson