Dream Midsummer Night Quotes
Collection of top 18 famous quotes about Dream Midsummer Night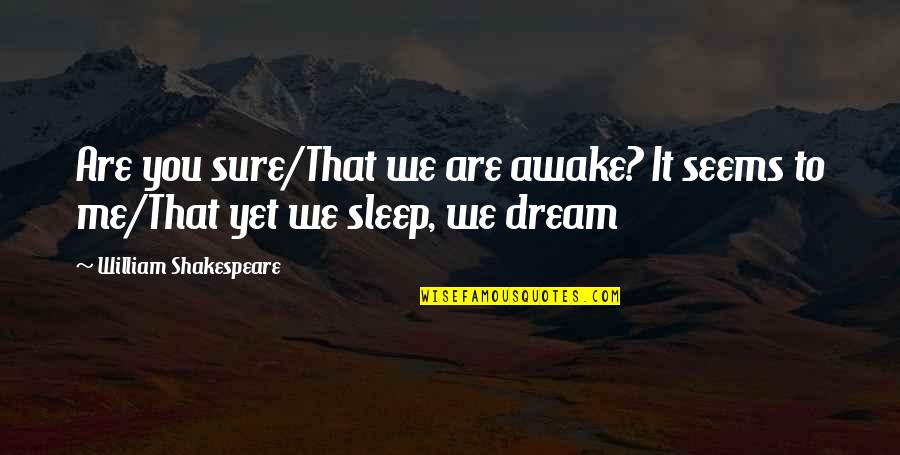 Are you sure/That we are awake? It seems to me/That yet we sleep, we dream
—
William Shakespeare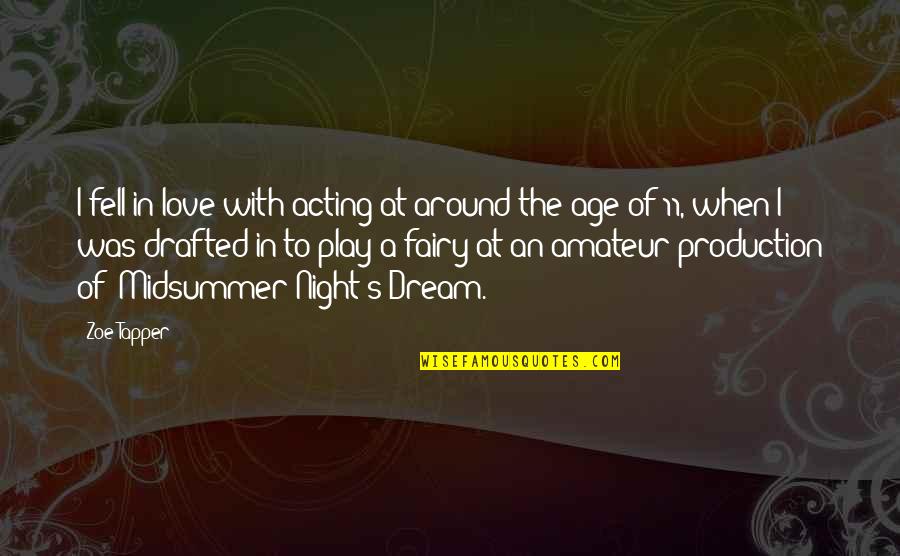 I fell in love with acting at around the age of 11, when I was drafted in to play a fairy at an amateur production of 'Midsummer Night's Dream.'
—
Zoe Tapper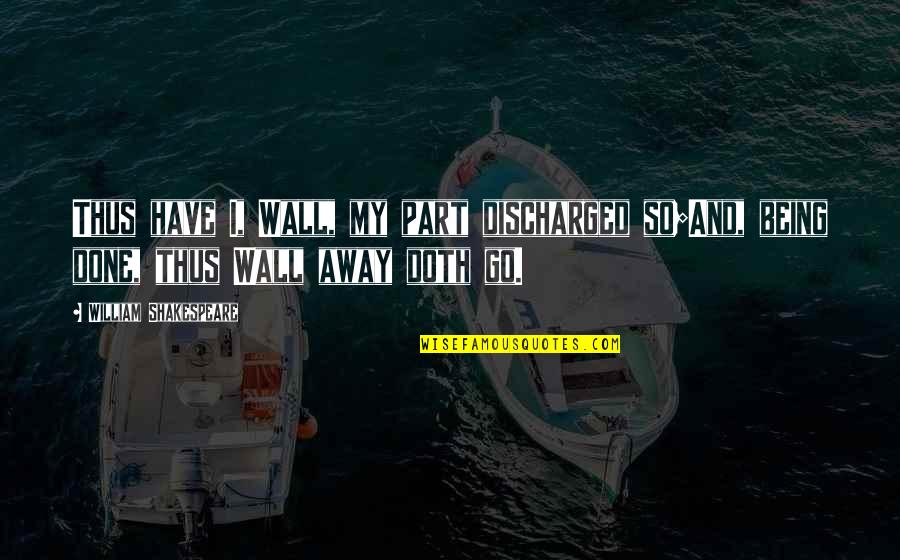 Thus have I, Wall, my part discharged so;
And, being done, thus Wall away doth go.
—
William Shakespeare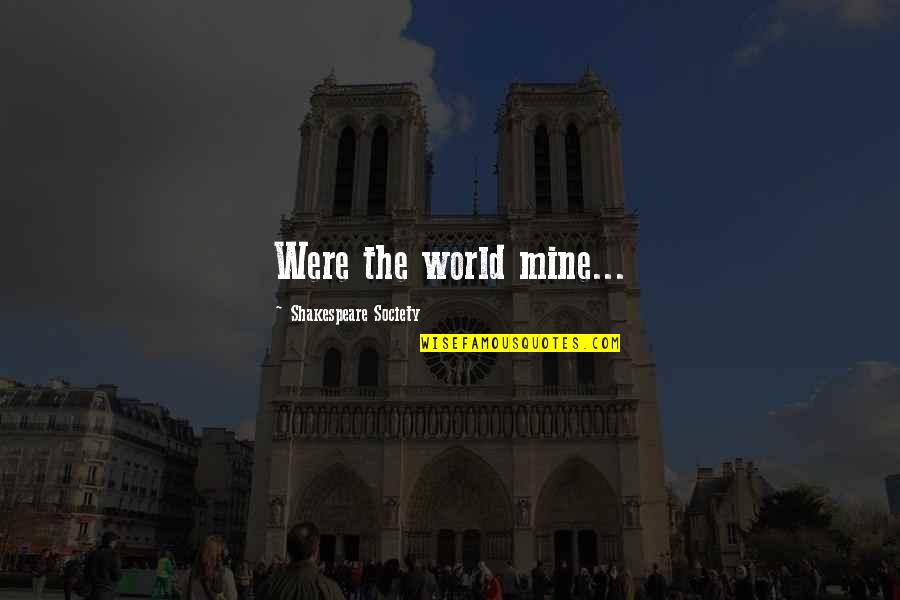 Were the world mine...
—
Shakespeare Society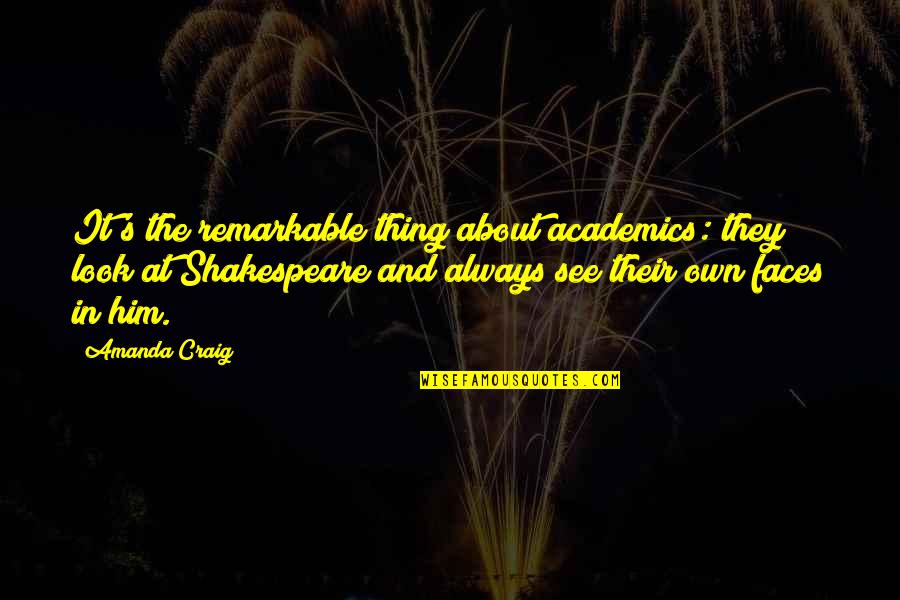 It's the remarkable thing about academics: they look at Shakespeare and always see their own faces in him. —
Amanda Craig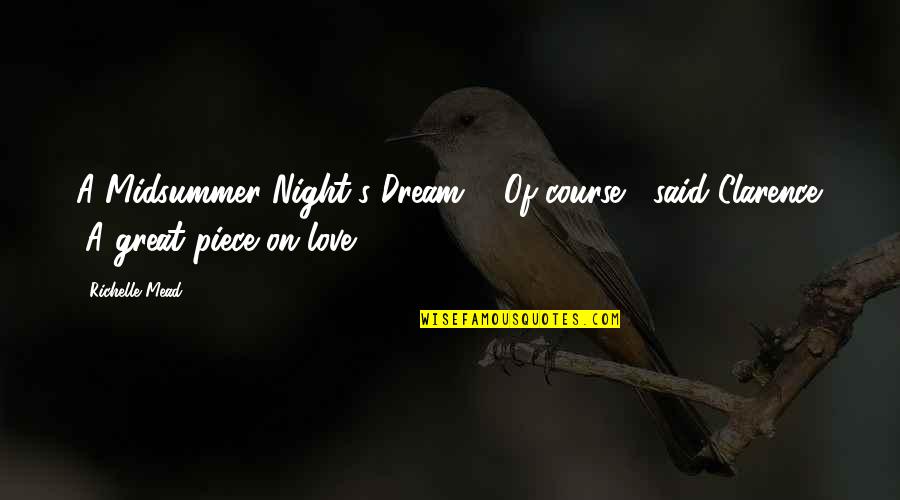 A Midsummer Night's Dream?" "Of course," said Clarence. "A great piece on love. —
Richelle Mead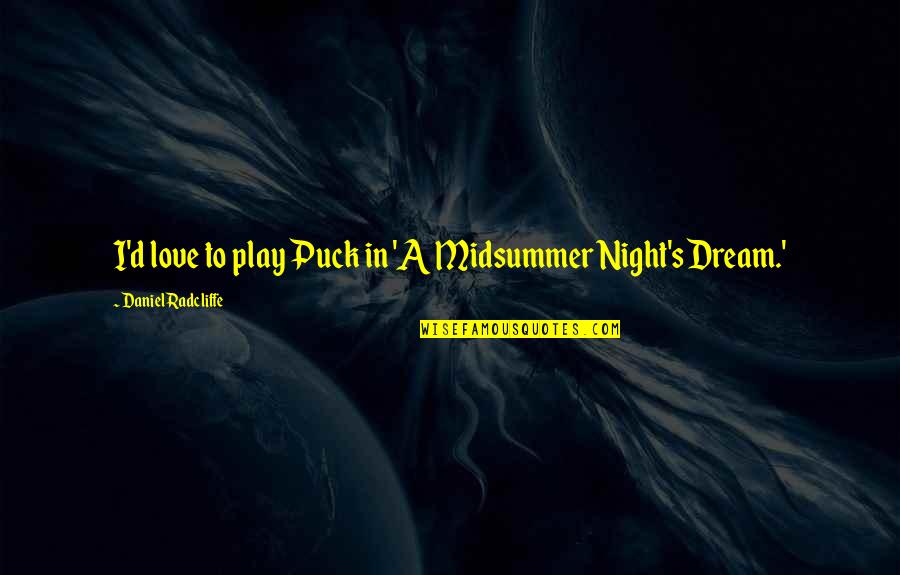 I'd love to play Puck in 'A Midsummer Night's Dream.' —
Daniel Radcliffe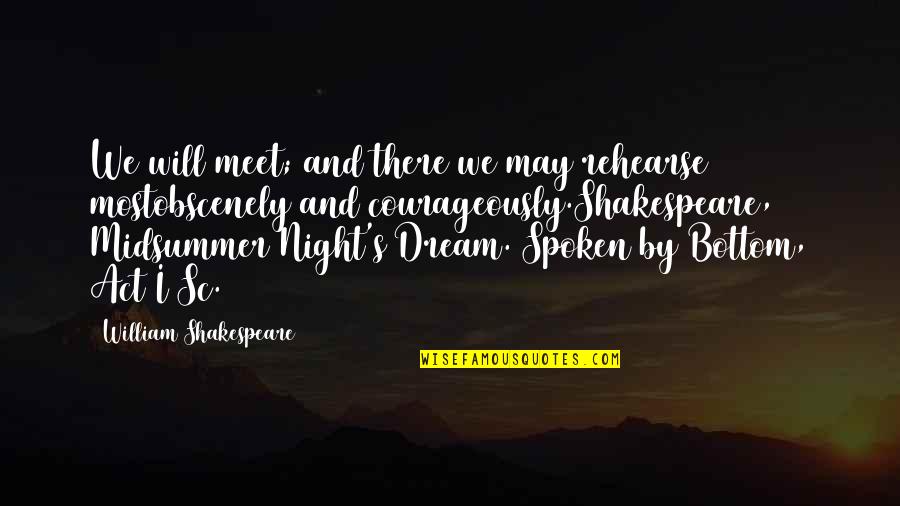 We will meet; and there we may rehearse most
obscenely and courageously.
Shakespeare, Midsummer Night's Dream. Spoken by Bottom, Act I Sc. 2 —
William Shakespeare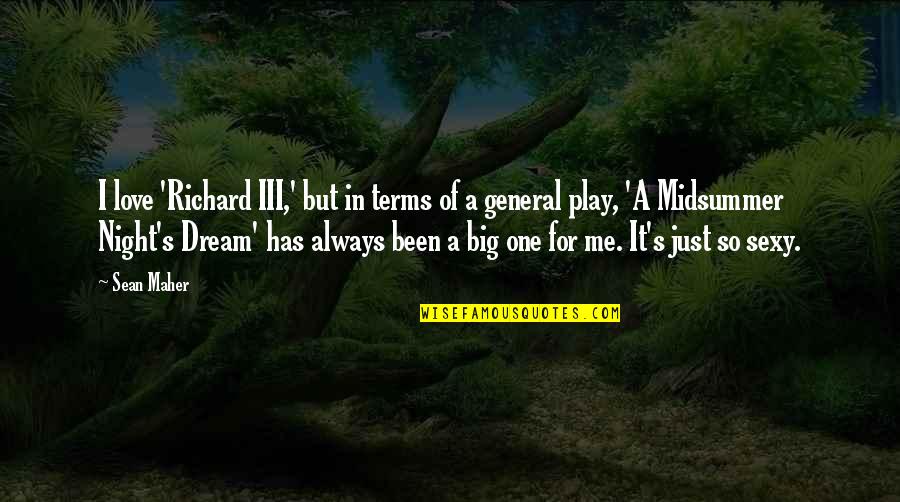 I love 'Richard III,' but in terms of a general play, 'A Midsummer Night's Dream' has always been a big one for me. It's just so sexy. —
Sean Maher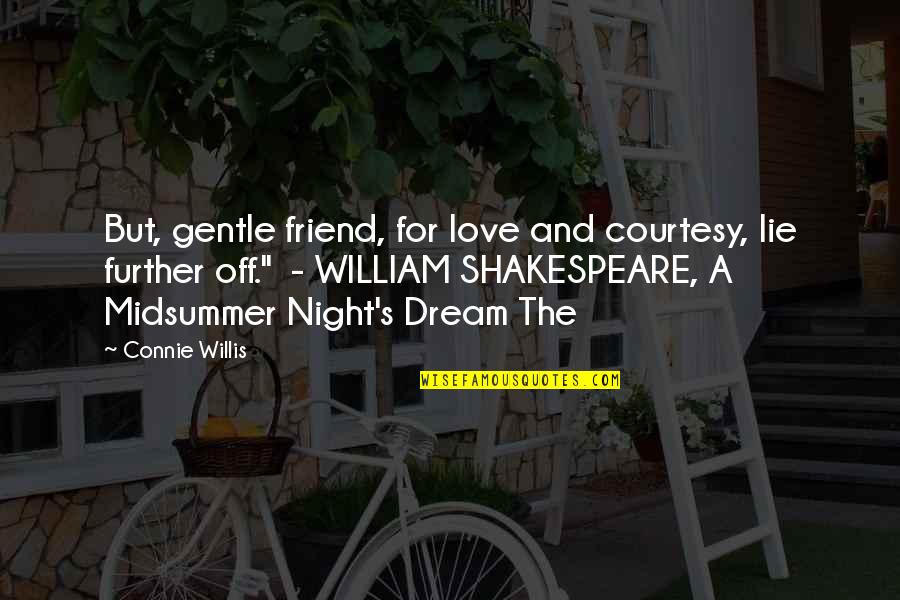 But, gentle friend, for love and courtesy, lie further off." - WILLIAM SHAKESPEARE, A Midsummer Night's Dream The —
Connie Willis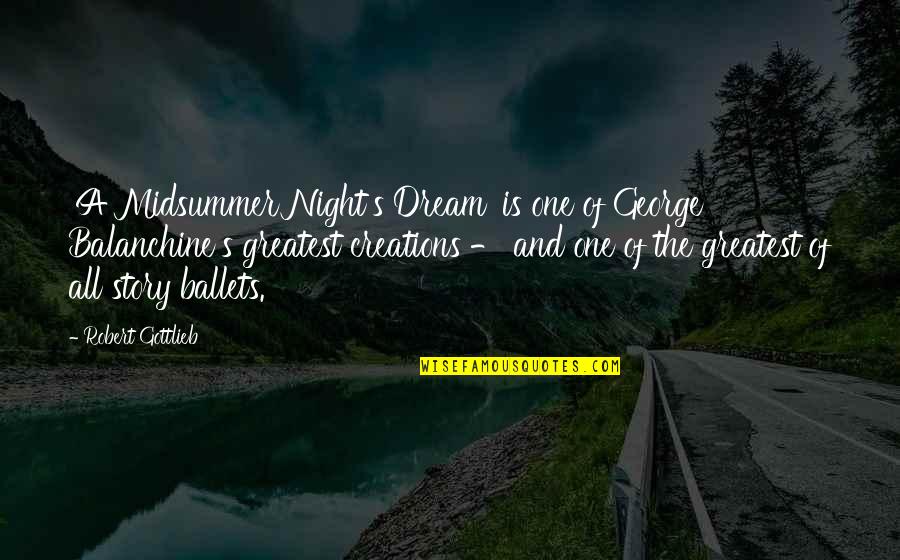 'A Midsummer Night's Dream' is one of George Balanchine's greatest creations - and one of the greatest of all story ballets. —
Robert Gottlieb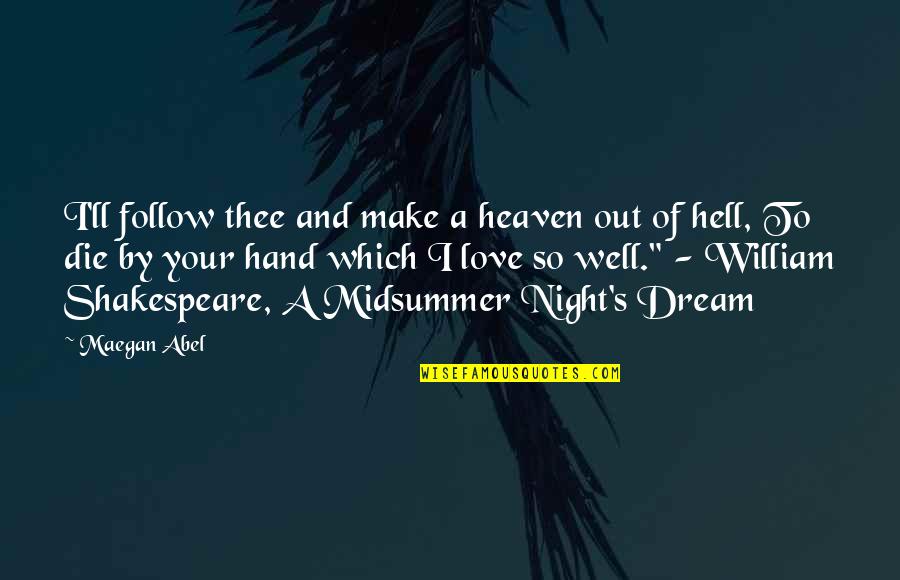 I'll follow thee and make a heaven out of hell, To die by your hand which I love so well." - William Shakespeare, A Midsummer Night's Dream —
Maegan Abel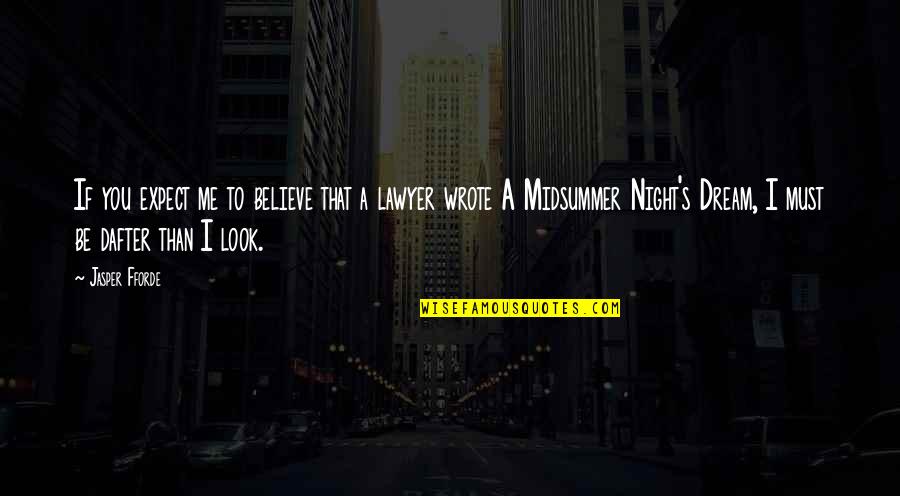 If you expect me to believe that a lawyer wrote A Midsummer Night's Dream, I must be dafter than I look. —
Jasper Fforde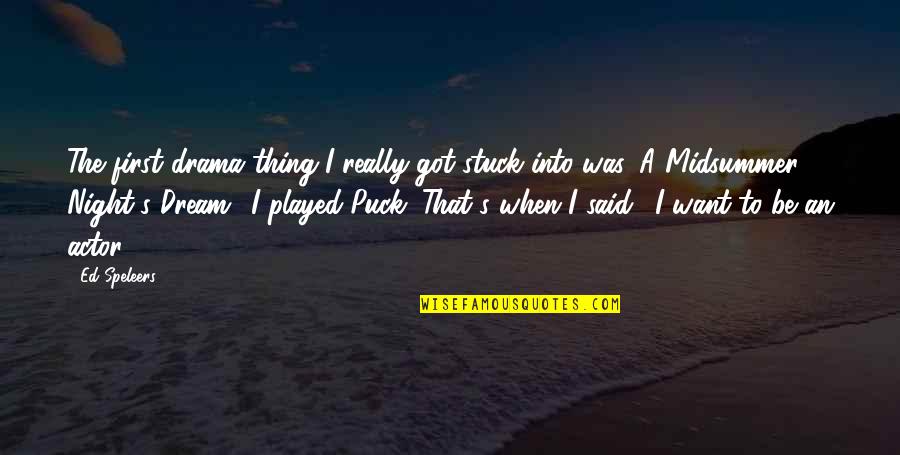 The first drama thing I really got stuck into was 'A Midsummer Night's Dream.' I played Puck. That's when I said, 'I want to be an actor.' —
Ed Speleers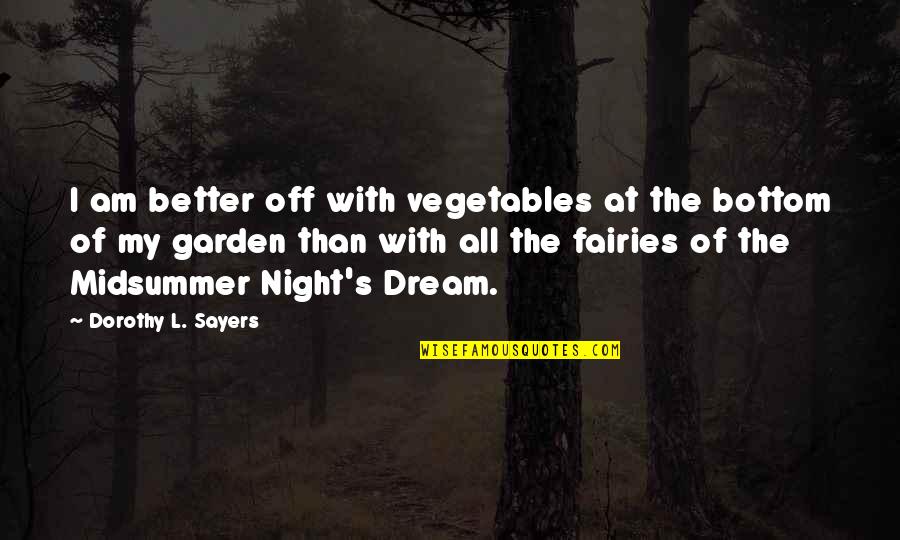 I am better off with vegetables at the bottom of my garden than with all the fairies of the Midsummer Night's Dream. —
Dorothy L. Sayers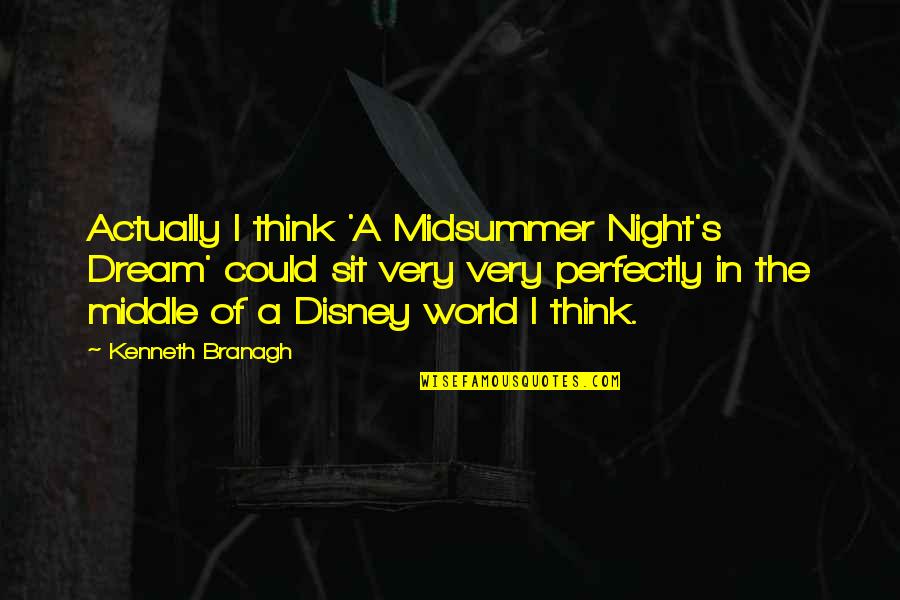 Actually I think 'A Midsummer Night's Dream' could sit very very perfectly in the middle of a Disney world I think. —
Kenneth Branagh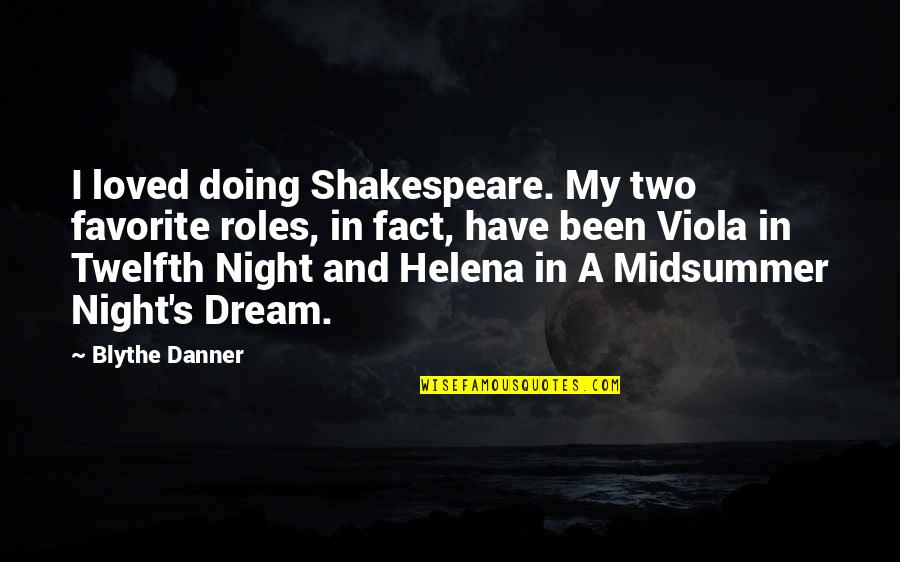 I loved doing Shakespeare. My two favorite roles, in fact, have been Viola in Twelfth Night and Helena in A Midsummer Night's Dream. —
Blythe Danner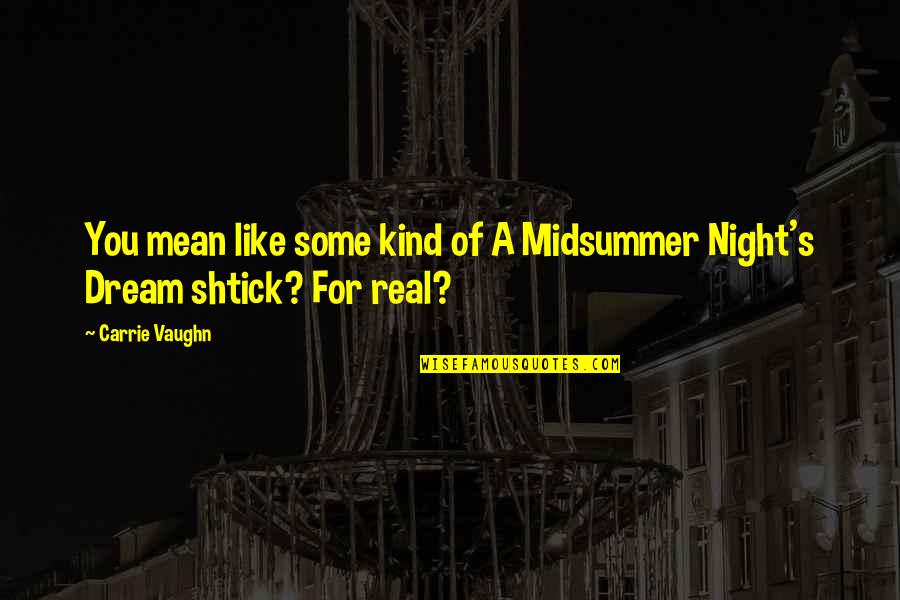 You mean like some kind of A Midsummer Night's Dream shtick? For real? —
Carrie Vaughn