Don't Need Him Quotes
Collection of top 40 famous quotes about Don't Need Him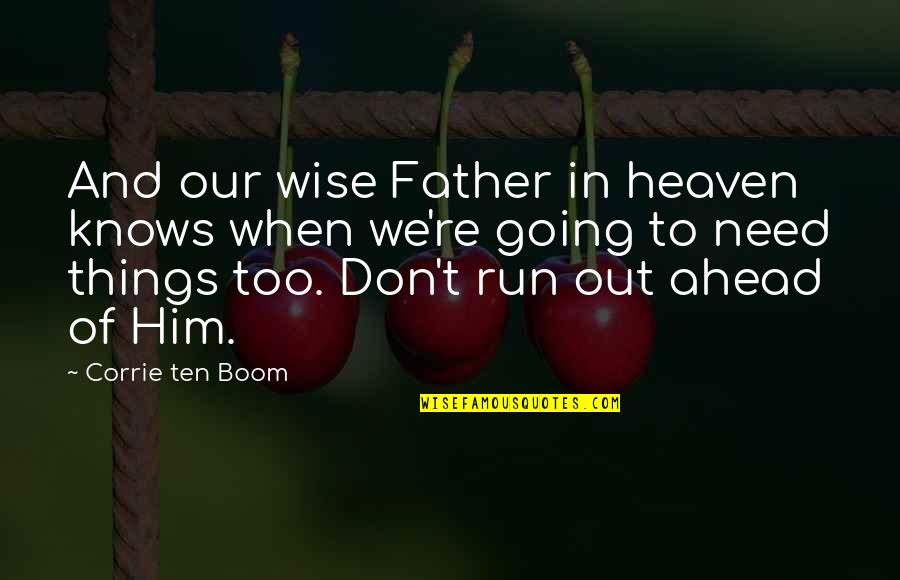 And our wise Father in heaven knows when we're going to need things too. Don't run out ahead of Him.
—
Corrie Ten Boom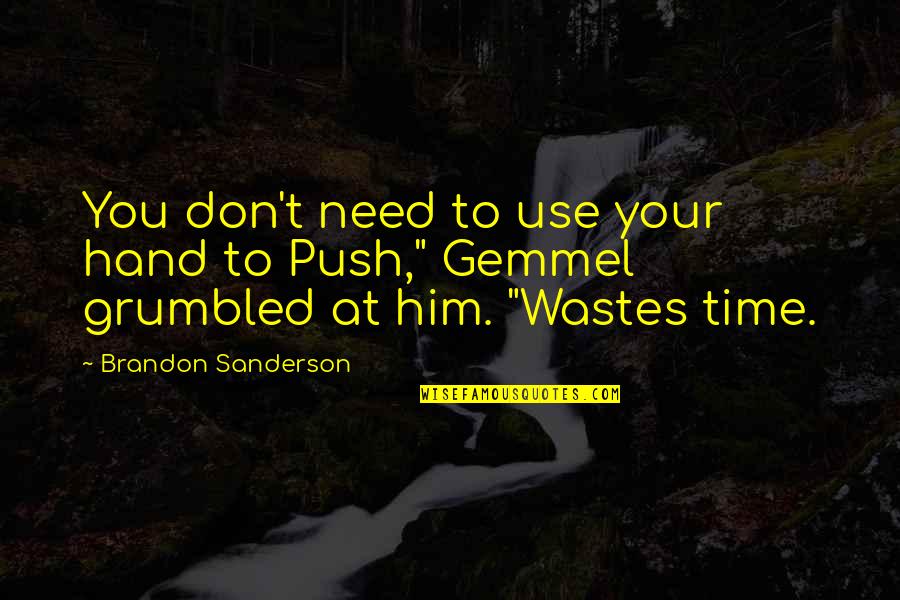 You don't need to use your hand to Push," Gemmel grumbled at him. "Wastes time.
—
Brandon Sanderson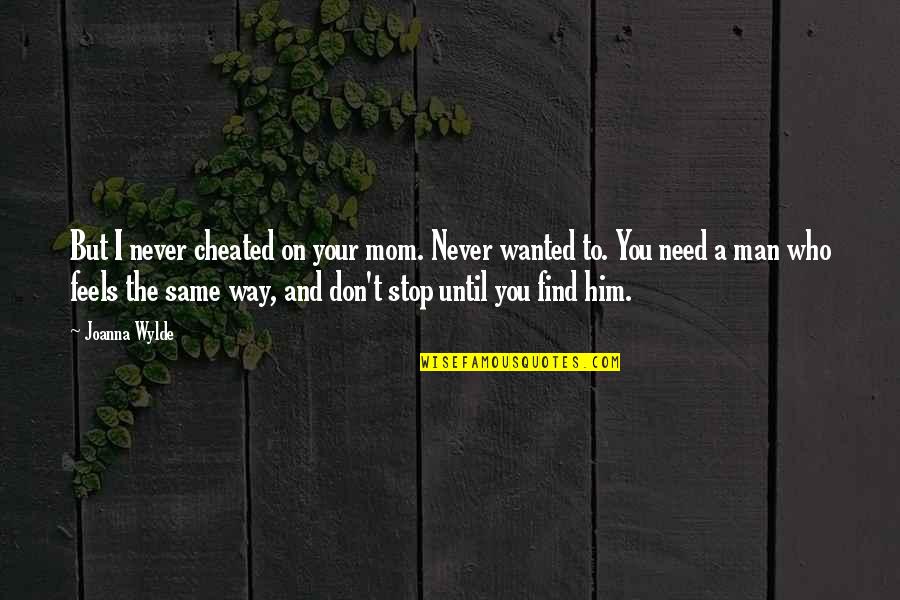 But I never cheated on your mom. Never wanted to. You need a man who feels the same way, and don't stop until you find him.
—
Joanna Wylde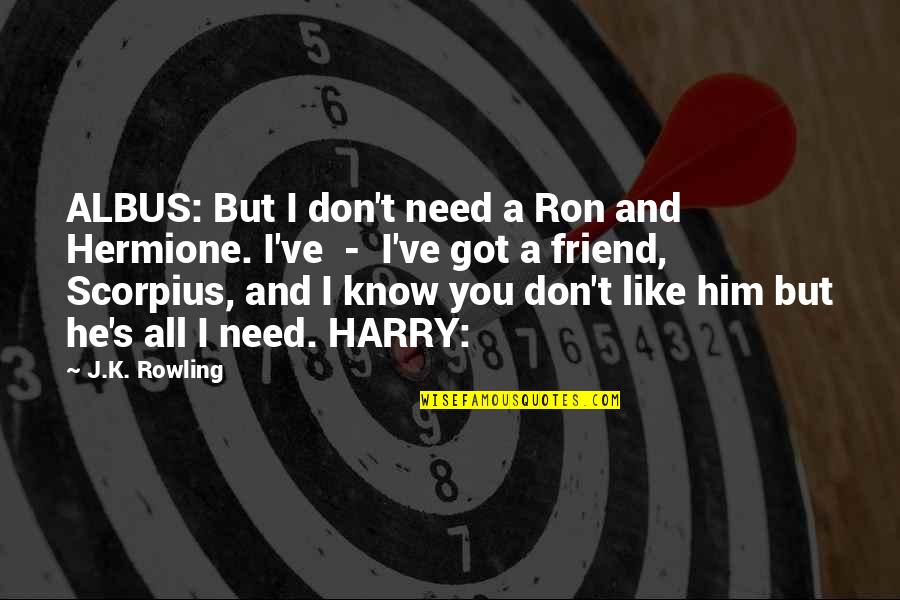 ALBUS: But I don't need a Ron and Hermione. I've - I've got a friend, Scorpius, and I know you don't like him but he's all I need. HARRY:
—
J.K. Rowling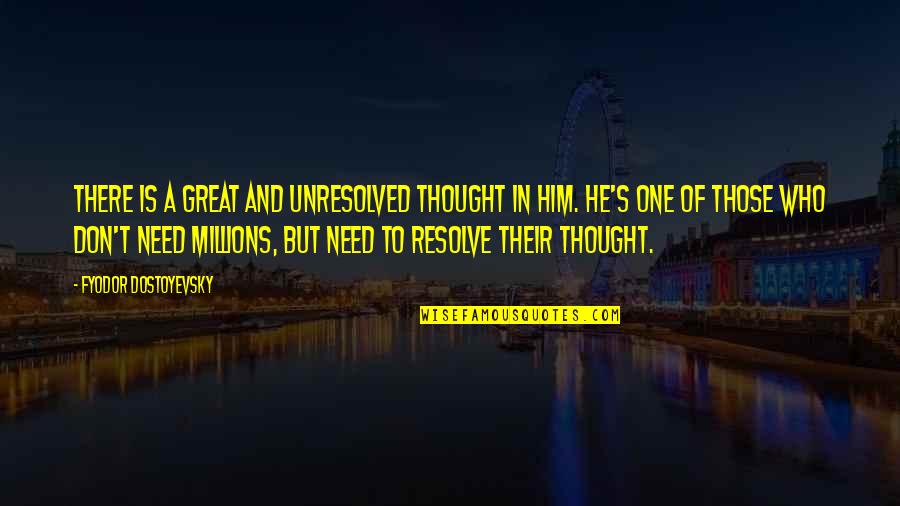 There is a great and unresolved thought in him. He's one of those who don't need millions, but need to resolve their thought.
—
Fyodor Dostoyevsky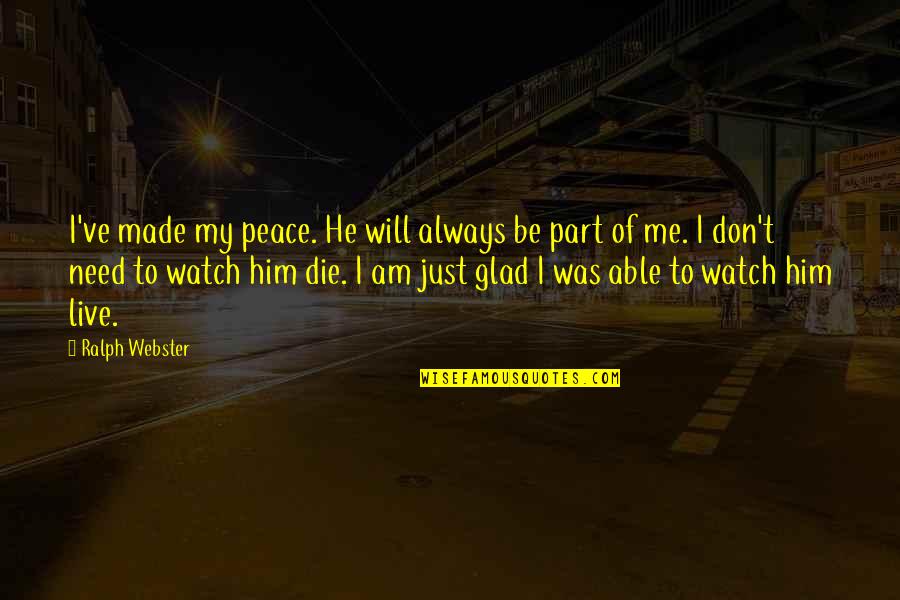 I've made my peace. He will always be part of me. I don't need to watch him die. I am just glad I was able to watch him live.
—
Ralph Webster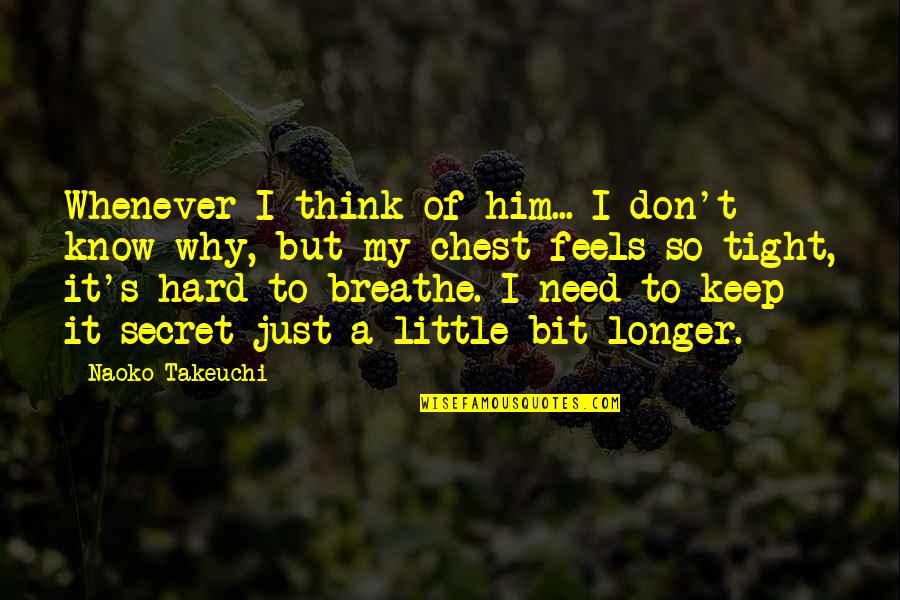 Whenever I think of him... I don't know why, but my chest feels so tight, it's hard to breathe. I need to keep it secret just a little bit longer. —
Naoko Takeuchi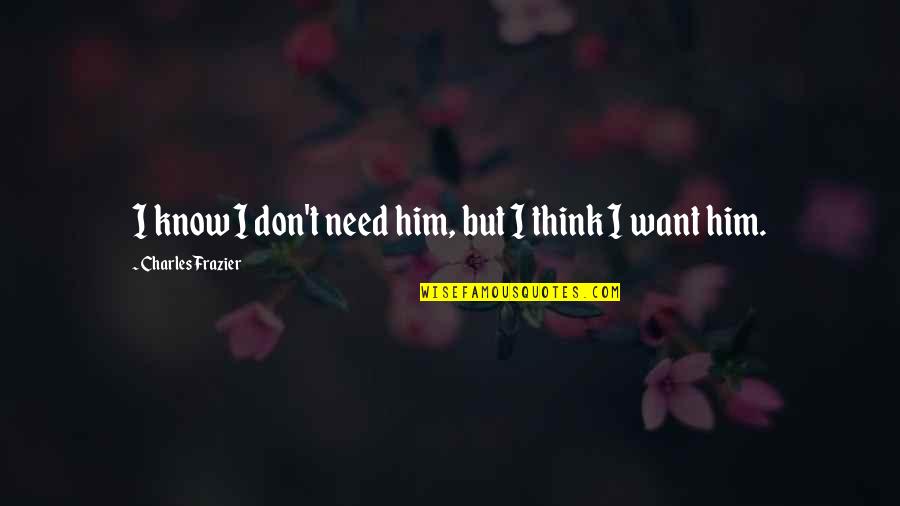 I know I
don't need him
, but I think I want him. —
Charles Frazier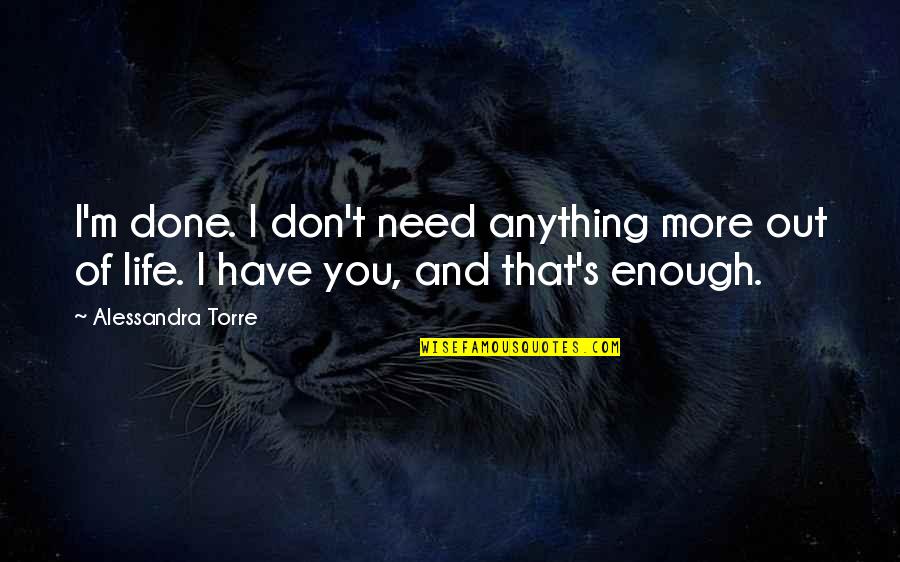 I'm done. I don't need anything more out of life. I have you, and that's enough. —
Alessandra Torre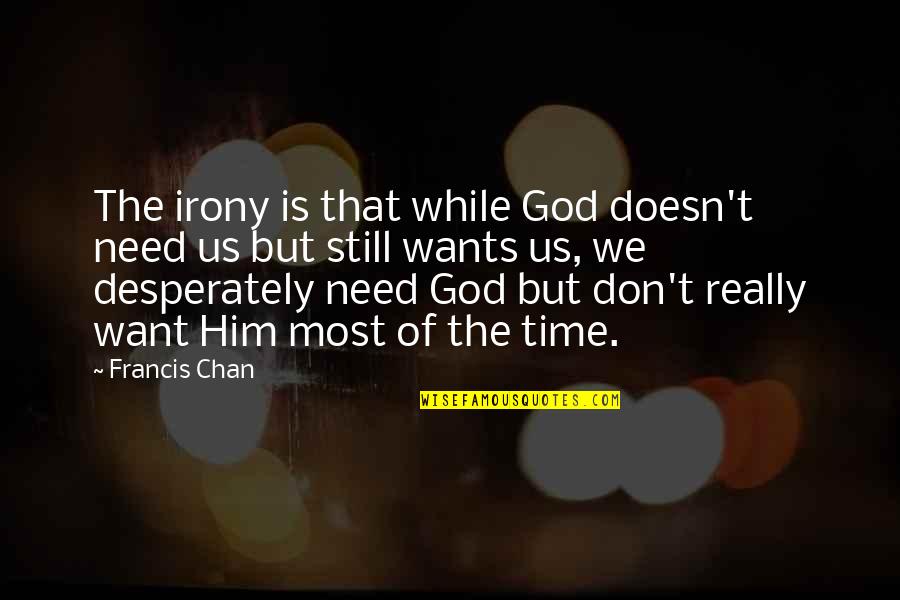 The irony is that while God doesn't need us but still wants us, we desperately need God but don't really want Him most of the time. —
Francis Chan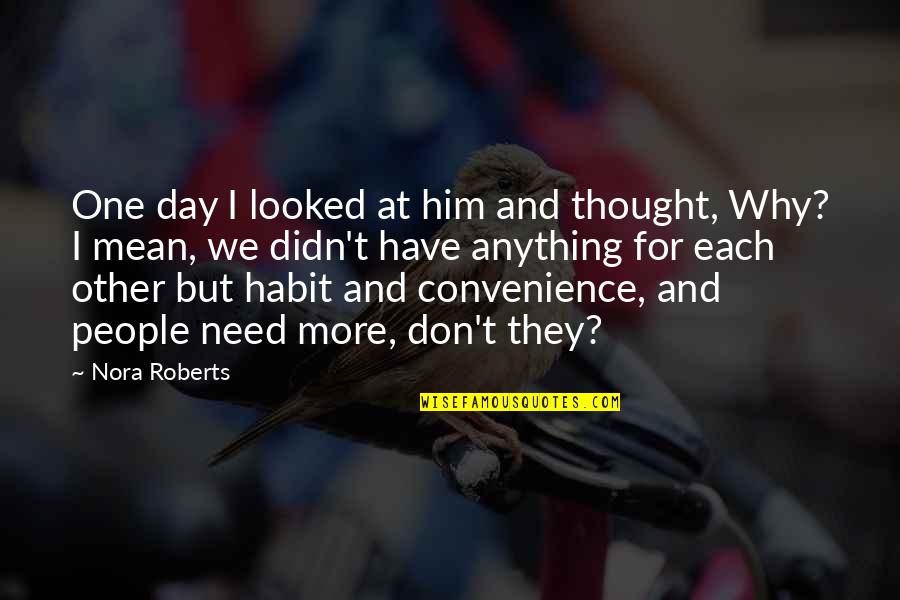 One day I looked at him and thought, Why? I mean, we didn't have anything for each other but habit and convenience, and people need more, don't they? —
Nora Roberts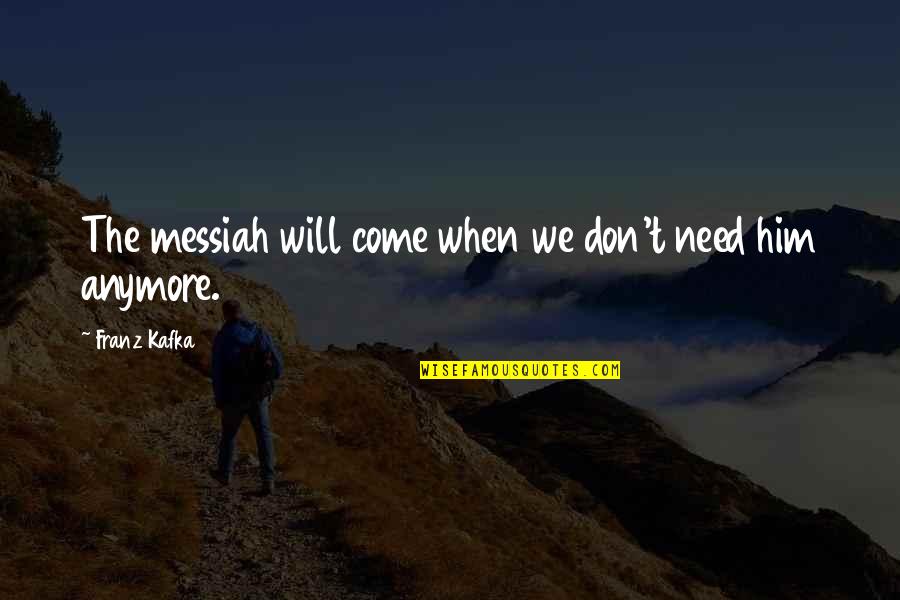 The messiah will come when we
don't need him
anymore. —
Franz Kafka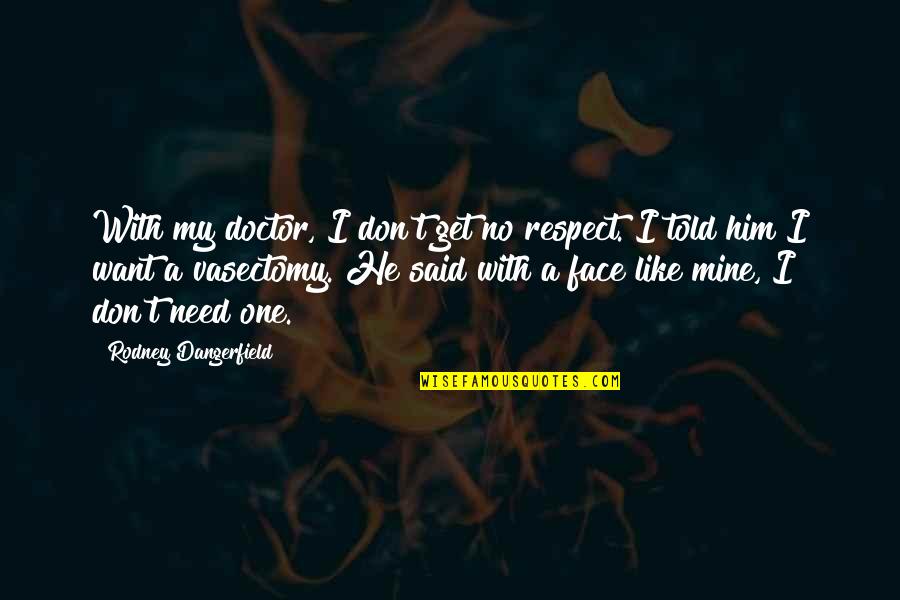 With my doctor, I don't get no respect. I told him I want a vasectomy. He said with a face like mine, I don't need one. —
Rodney Dangerfield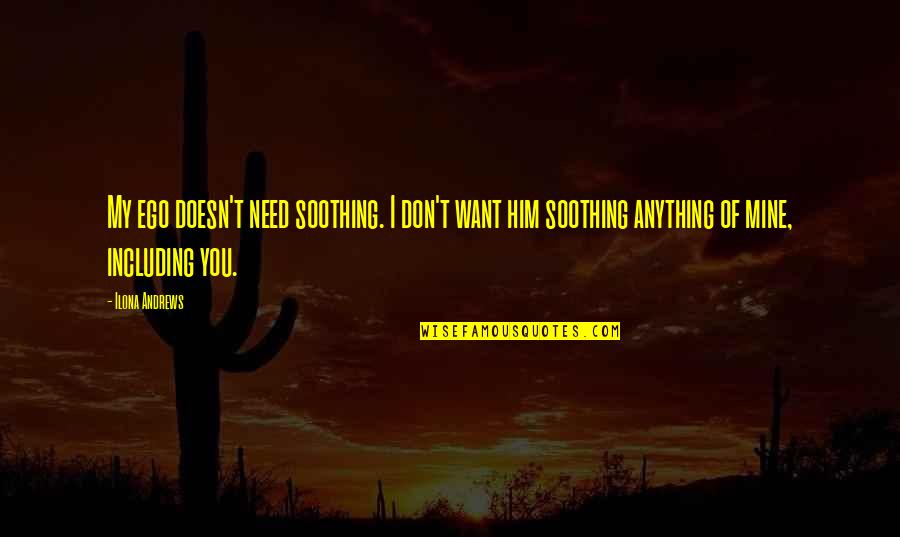 My ego doesn't need soothing. I don't want him soothing anything of mine, including you. —
Ilona Andrews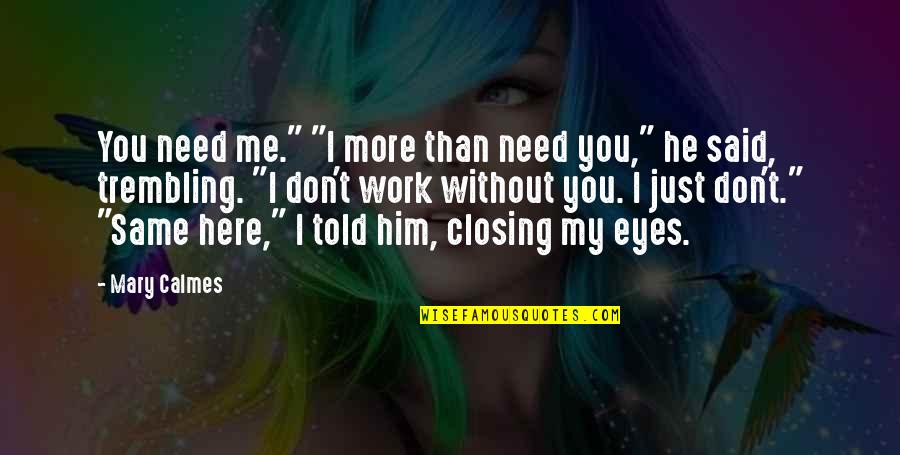 You need me."
"I more than need you," he said, trembling. "I don't work without you. I just don't."
"Same here," I told him, closing my eyes. —
Mary Calmes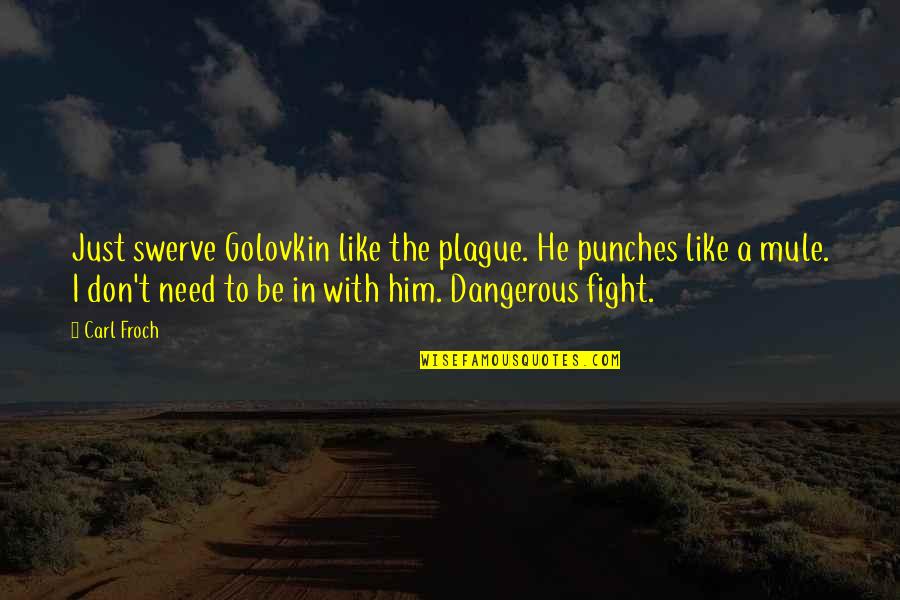 Just swerve Golovkin like the plague. He punches like a mule. I don't need to be in with him. Dangerous fight. —
Carl Froch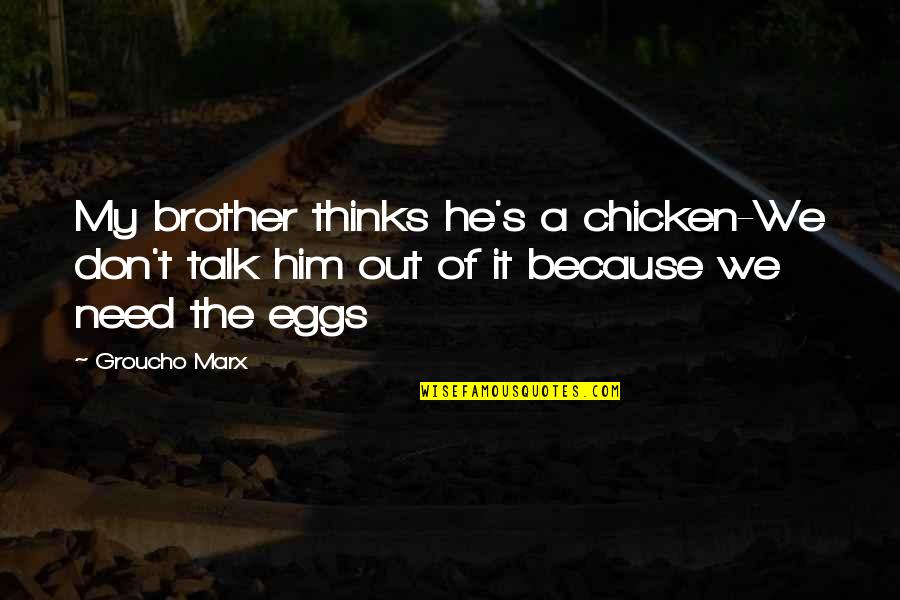 My brother thinks he's a chicken-We don't talk him out of it because we need the eggs —
Groucho Marx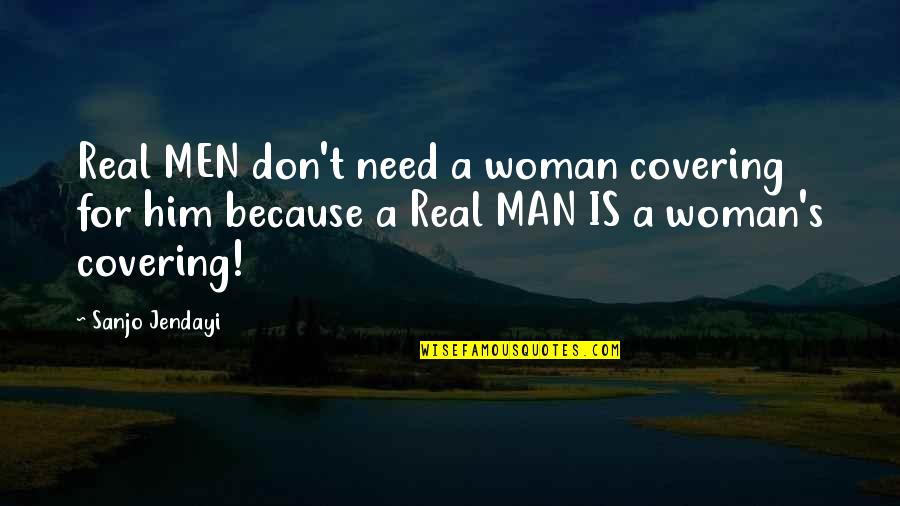 Real MEN don't need a woman covering for him because a Real MAN IS a woman's covering! —
Sanjo Jendayi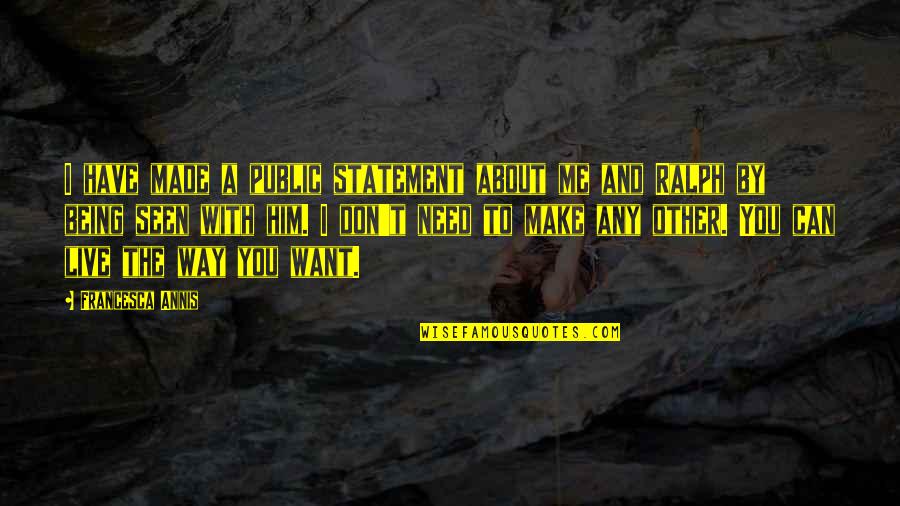 I have made a public statement about me and Ralph by being seen with him. I don't need to make any other. You can live the way you want. —
Francesca Annis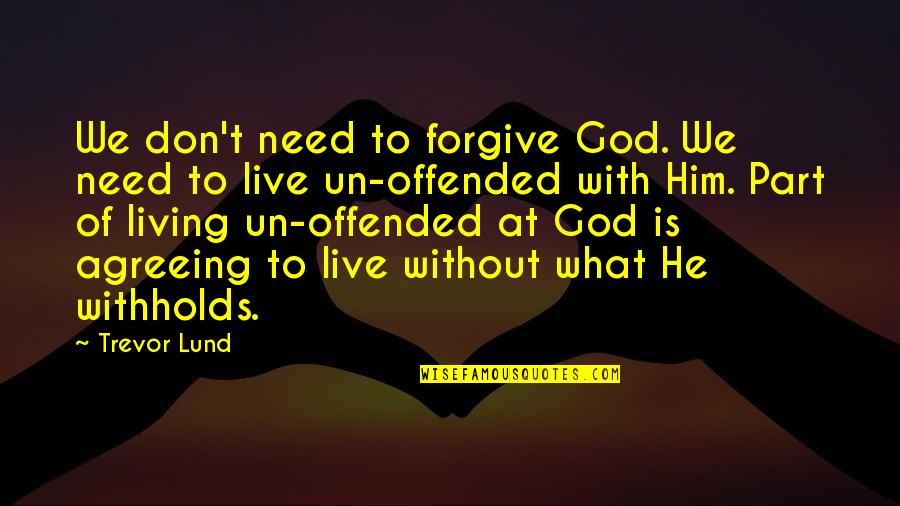 We don't need to forgive God. We need to live un-offended with Him. Part of living un-offended at God is agreeing to live without what He withholds. —
Trevor Lund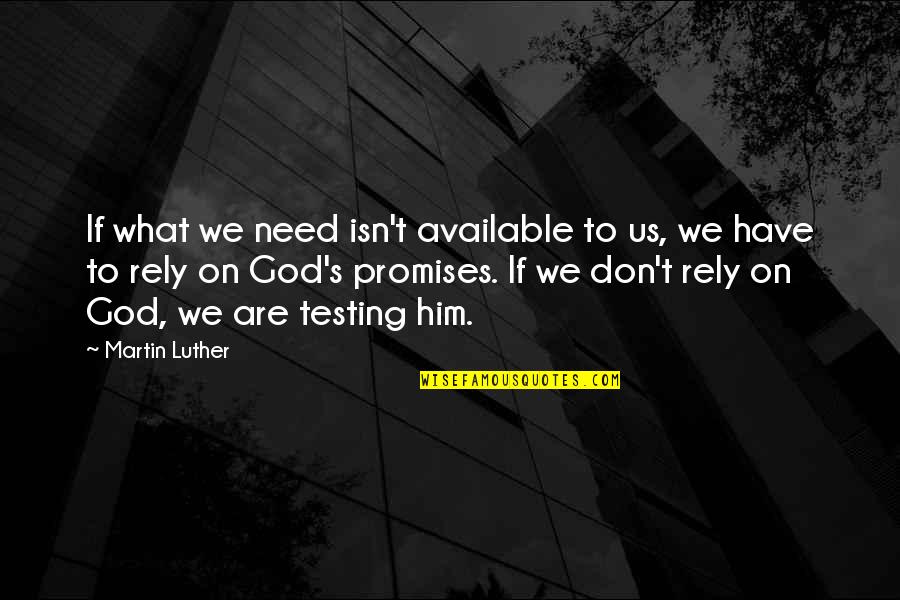 If what we need isn't available to us, we have to rely on God's promises. If we don't rely on God, we are testing him. —
Martin Luther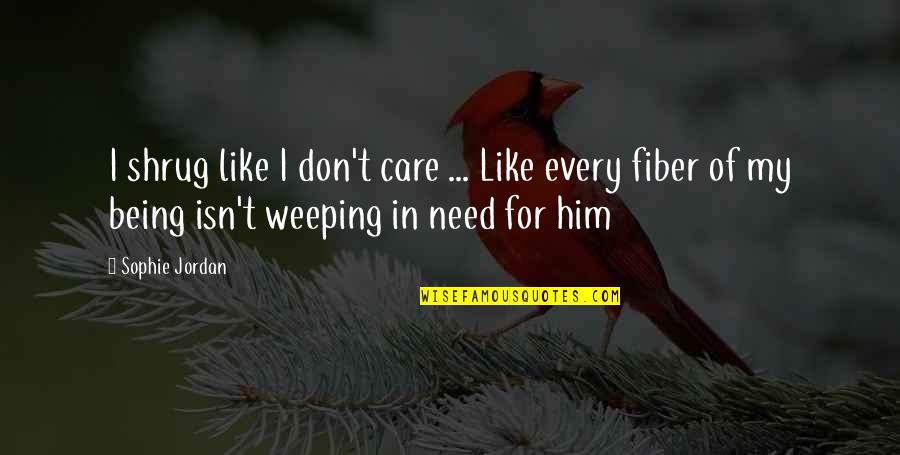 I shrug like I don't care ... Like every fiber of my being isn't weeping in need for him —
Sophie Jordan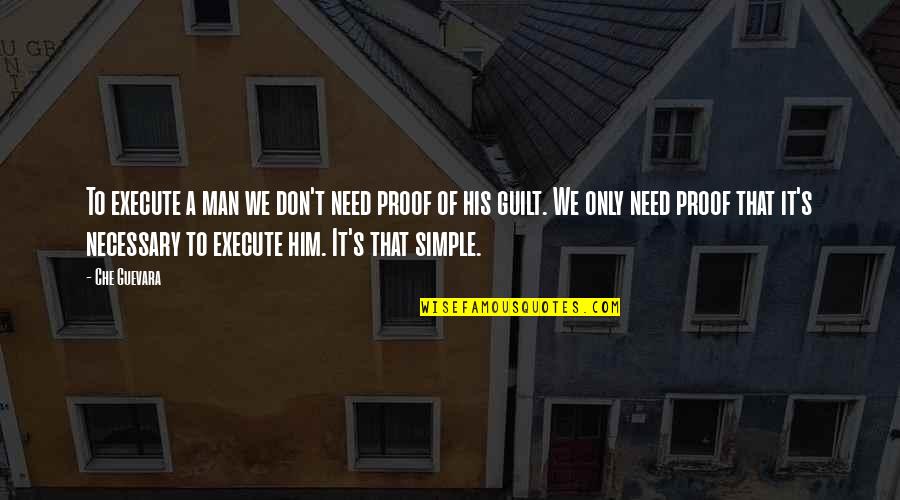 To execute a man we don't need proof of his guilt. We only need proof that it's necessary to execute him. It's that simple. —
Che Guevara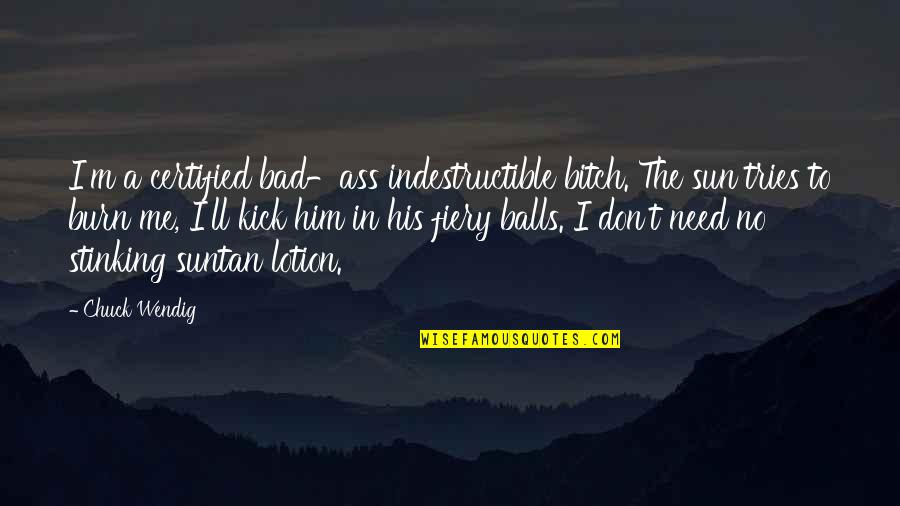 I'm a certified bad-ass indestructible bitch. The sun tries to burn me, I'll kick him in his fiery balls. I don't need no stinking suntan lotion. —
Chuck Wendig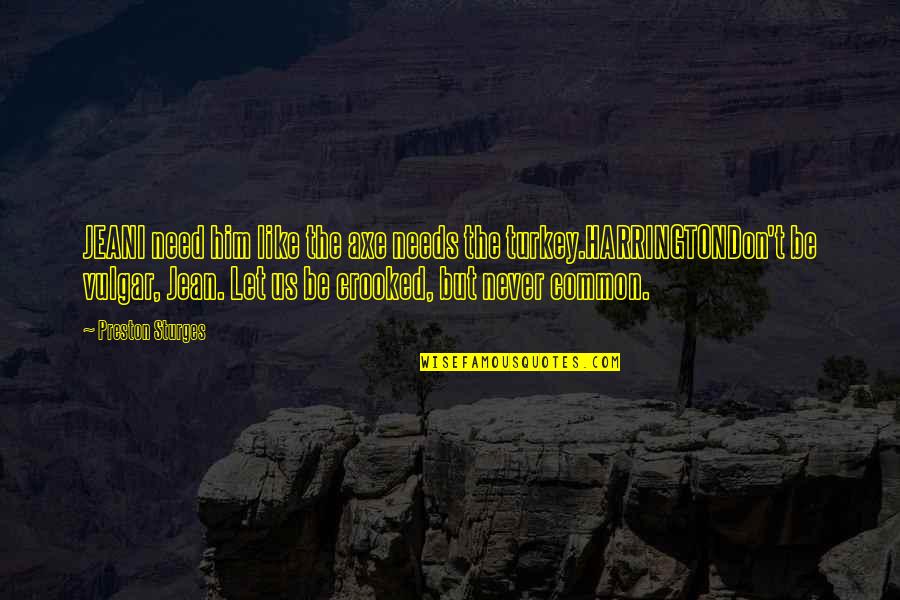 JEAN
I need him like the axe needs the turkey.
HARRINGTON
Don't be vulgar, Jean. Let us be crooked, but never common. —
Preston Sturges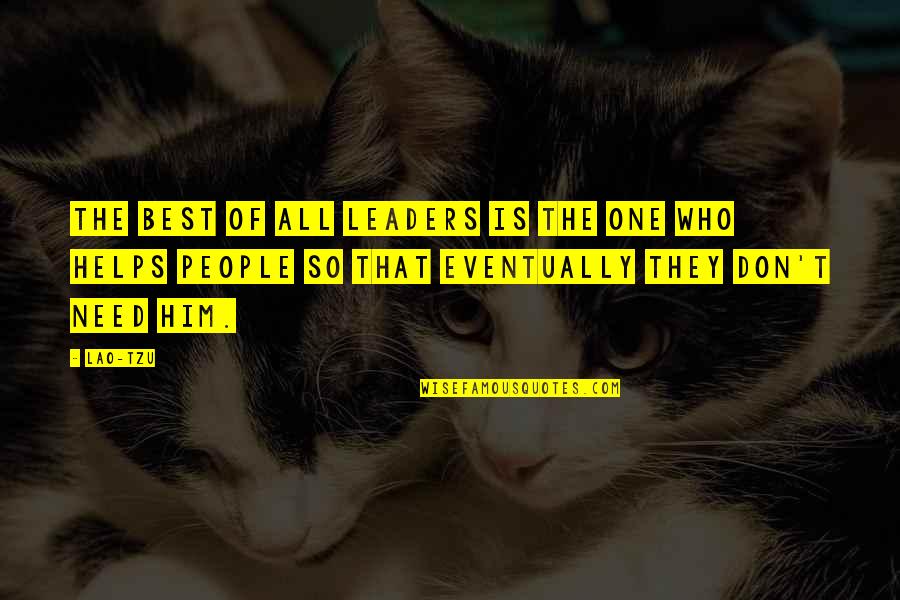 The best of all leaders is the one who helps people so that eventually they
don't need him
. —
Lao-Tzu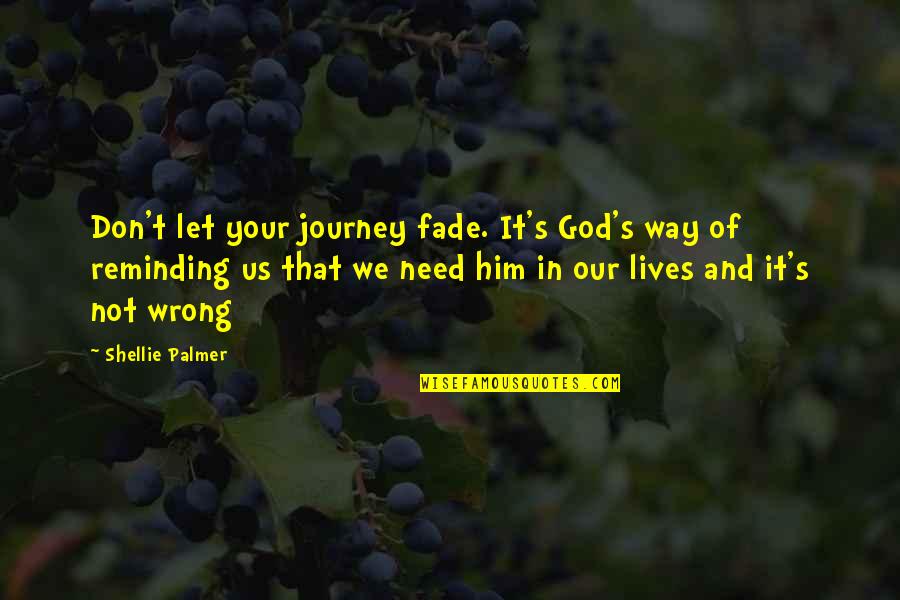 Don't let your journey fade. It's God's way of reminding us that we need him in our lives and it's not wrong —
Shellie Palmer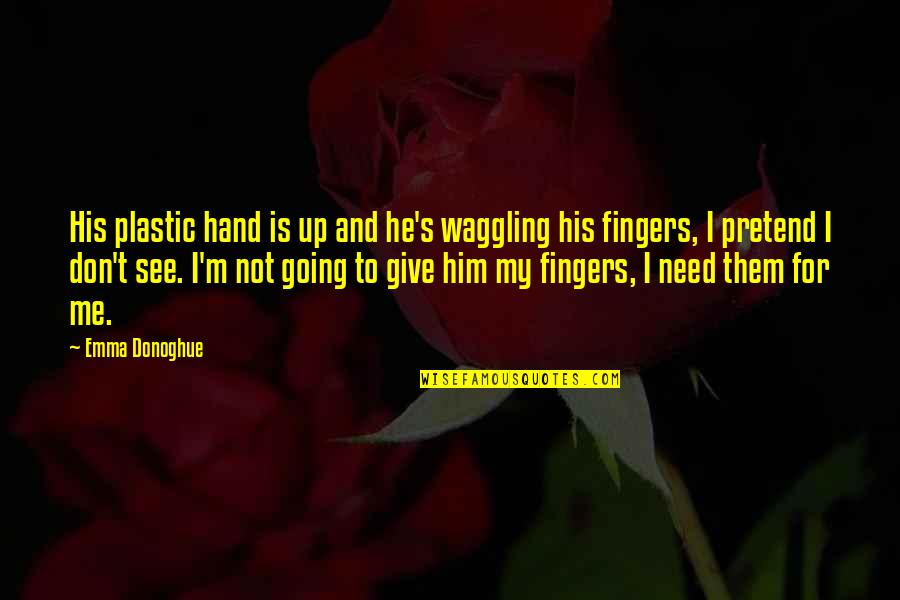 His plastic hand is up and he's waggling his fingers, I pretend I don't see. I'm not going to give him my fingers, I need them for me. —
Emma Donoghue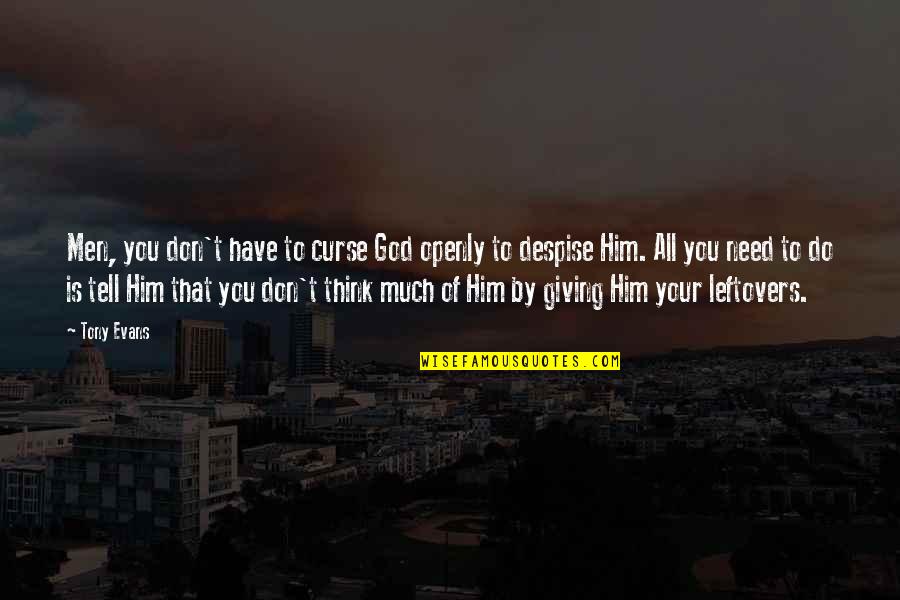 Men, you don't have to curse God openly to despise Him. All you need to do is tell Him that you don't think much of Him by giving Him your leftovers. —
Tony Evans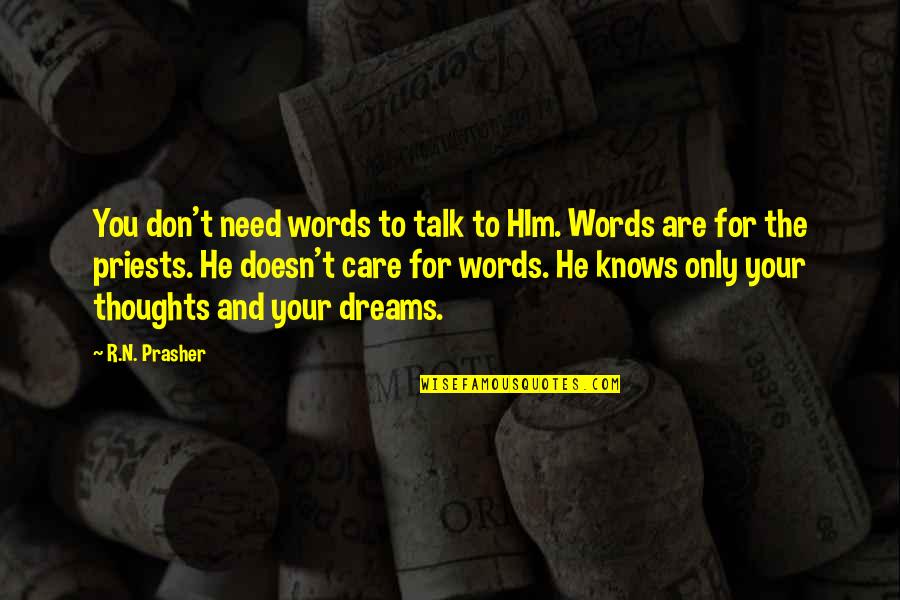 You don't need words to talk to HIm. Words are for the priests. He doesn't care for words. He knows only your thoughts and your dreams. —
R.N. Prasher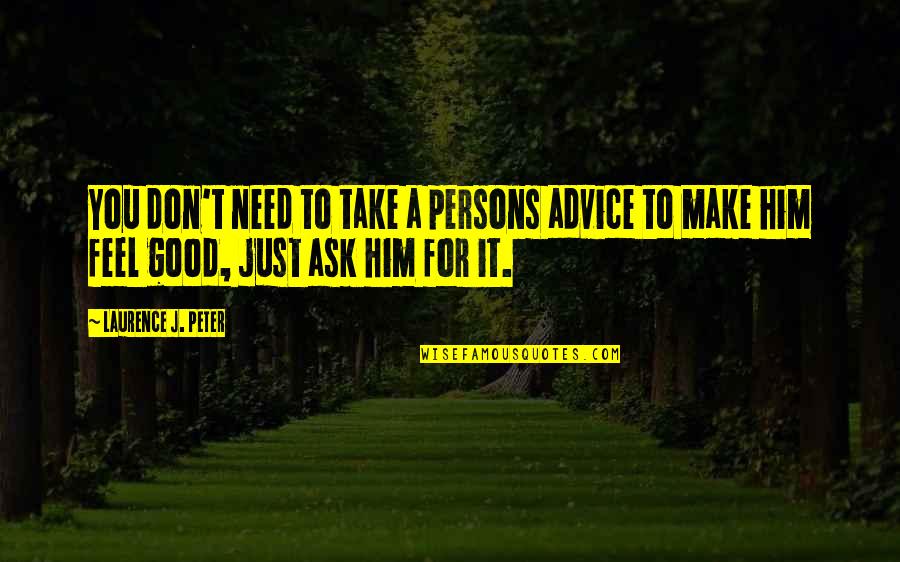 You don't need to take a persons advice to make him feel good, just ask him for it. —
Laurence J. Peter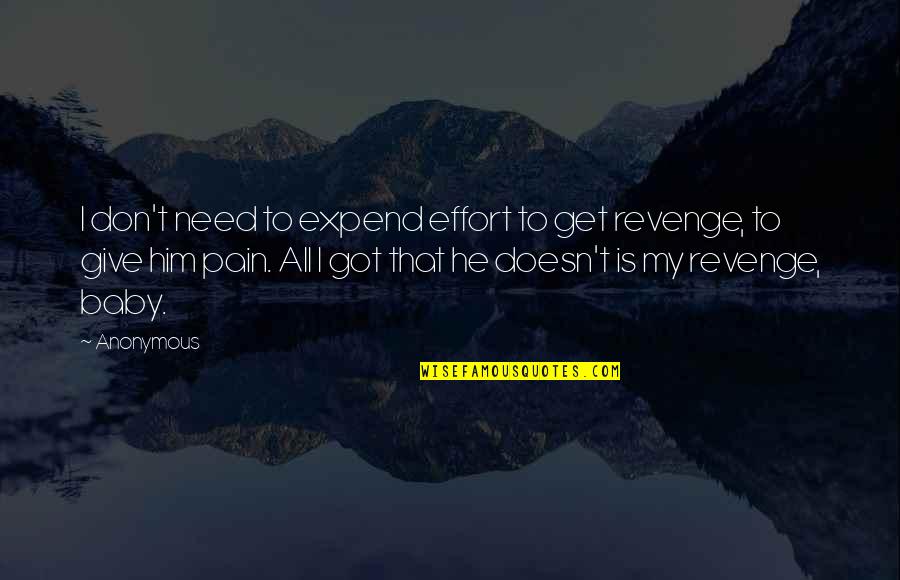 I don't need to expend effort to get revenge, to give him pain. All I got that he doesn't is my revenge, baby. —
Anonymous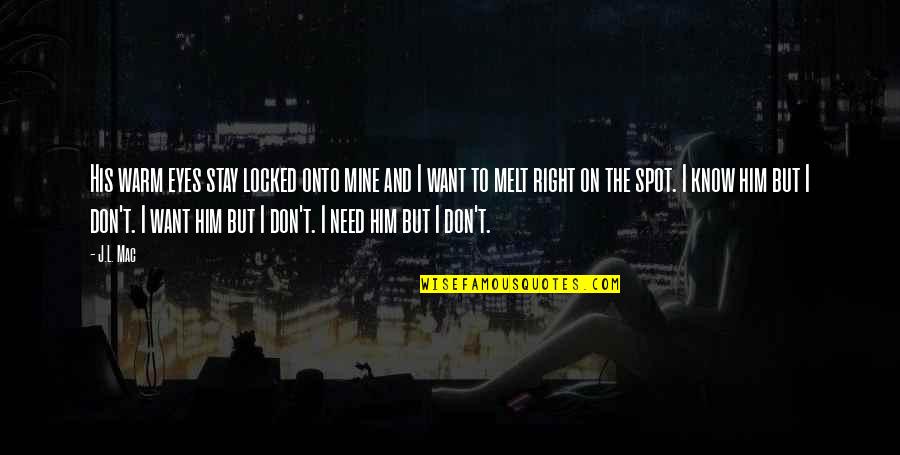 His warm eyes stay locked onto mine and I want to melt right on the spot. I know him but I don't. I want him but I don't. I need him but I don't. —
J.L. Mac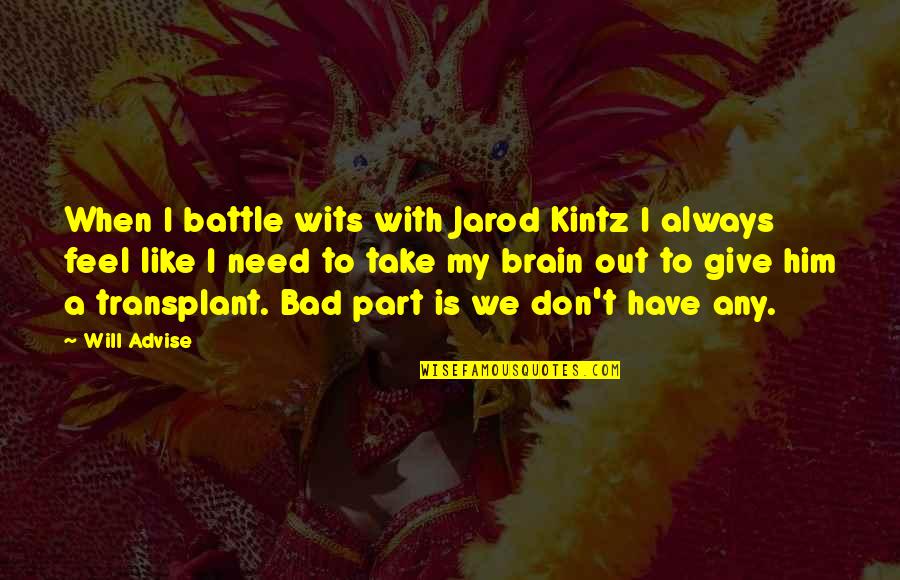 When I battle wits with Jarod Kintz I always feel like I need to take my brain out to give him a transplant. Bad part is we don't have any. —
Will Advise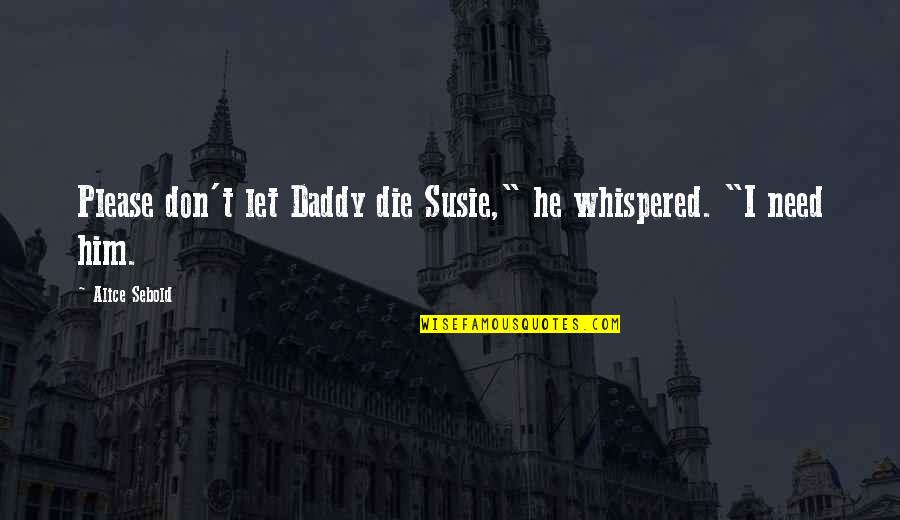 Please don't let Daddy die Susie," he whispered. "I need him. —
Alice Sebold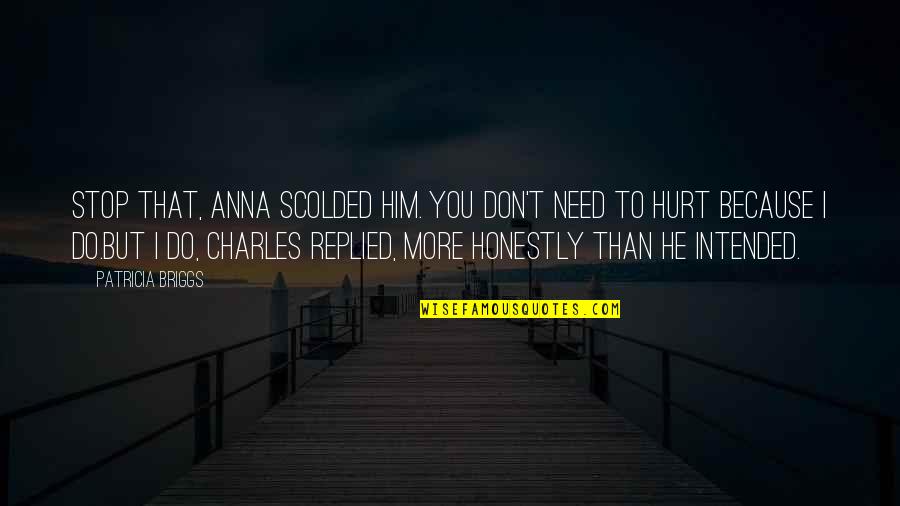 Stop that, Anna scolded him. You don't need to hurt because I do.
But I do, Charles replied, more honestly than he intended. —
Patricia Briggs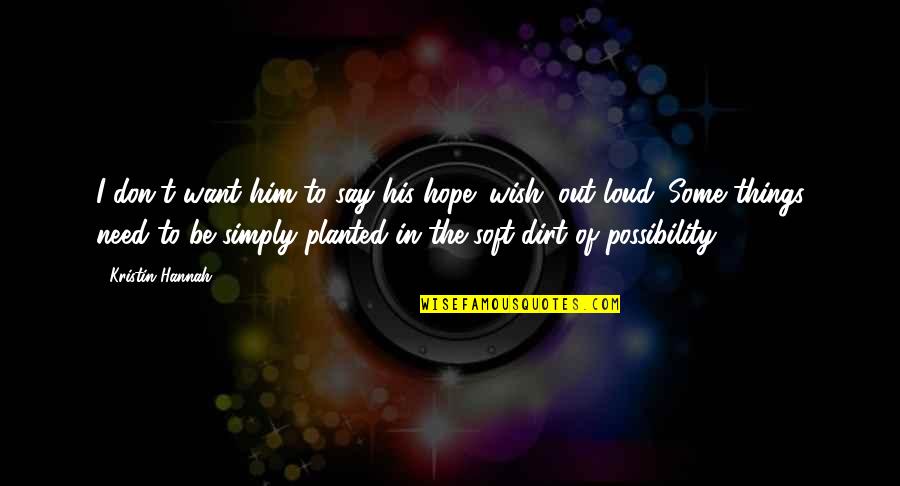 I don't want him to say his hope (wish) out loud. Some things need to be simply planted in the soft dirt of possibility. —
Kristin Hannah