Don't Lose Yourself Quotes
Collection of top 30 famous quotes about Don't Lose Yourself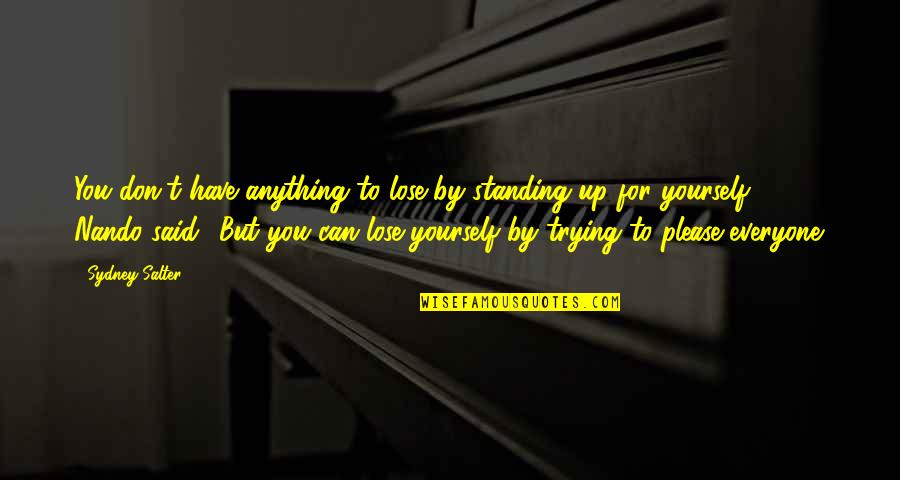 You don't have anything to lose by standing up for yourself,' Nando said. 'But you can lose yourself by trying to please everyone.
—
Sydney Salter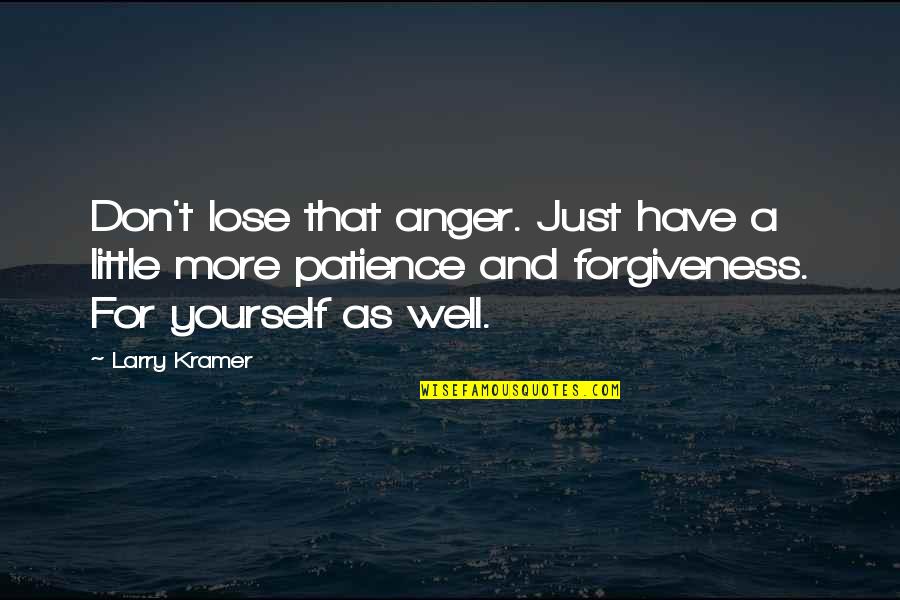 Don't lose that anger. Just have a little more patience and forgiveness. For yourself as well.
—
Larry Kramer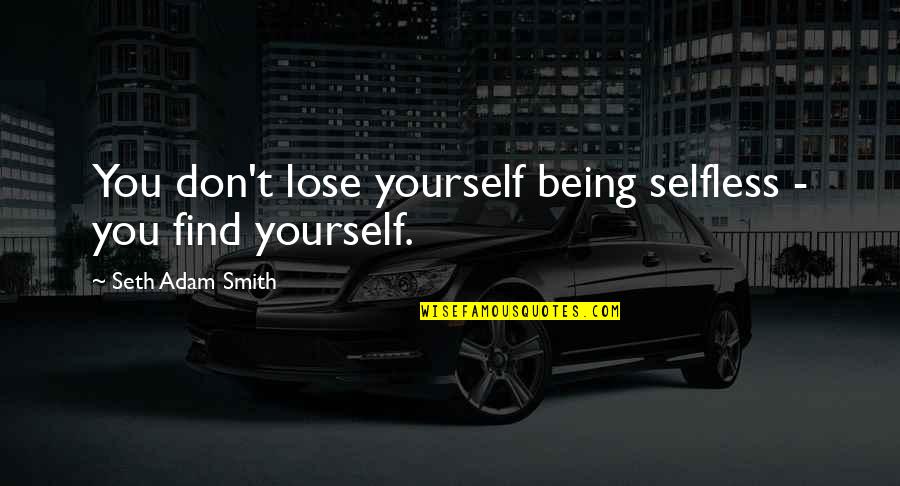 You
don't lose yourself
being selfless - you find yourself. —
Seth Adam Smith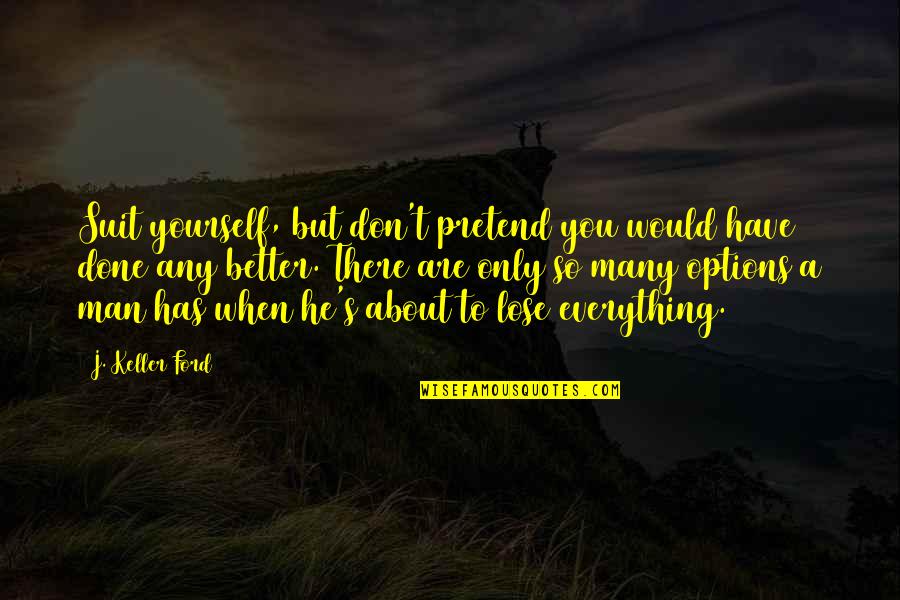 Suit yourself, but don't pretend you would have done any better. There are only so many options a man has when he's about to lose everything. —
J. Keller Ford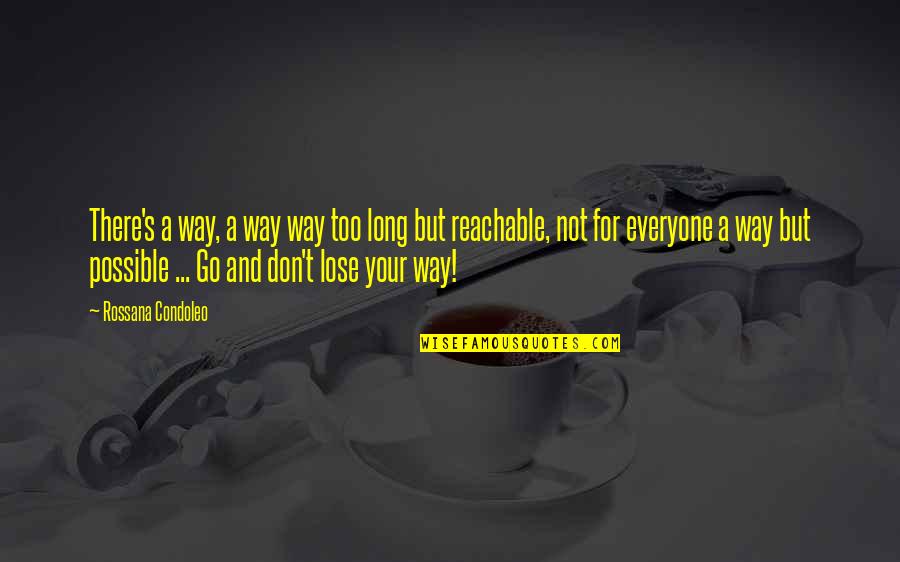 There's a way,
a way way too long but reachable,
not for everyone a way but possible ...
Go and don't lose your way! —
Rossana Condoleo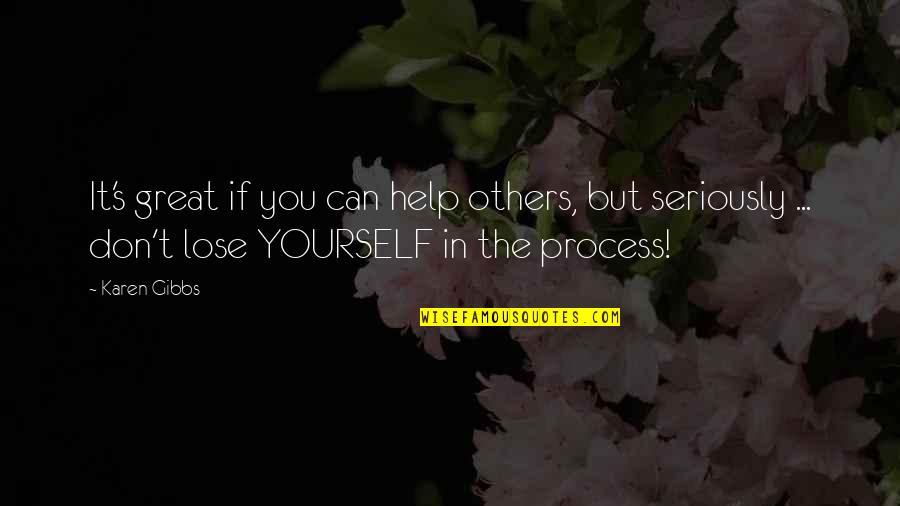 It's great if you can help others, but seriously ... don't lose YOURSELF in the process! —
Karen Gibbs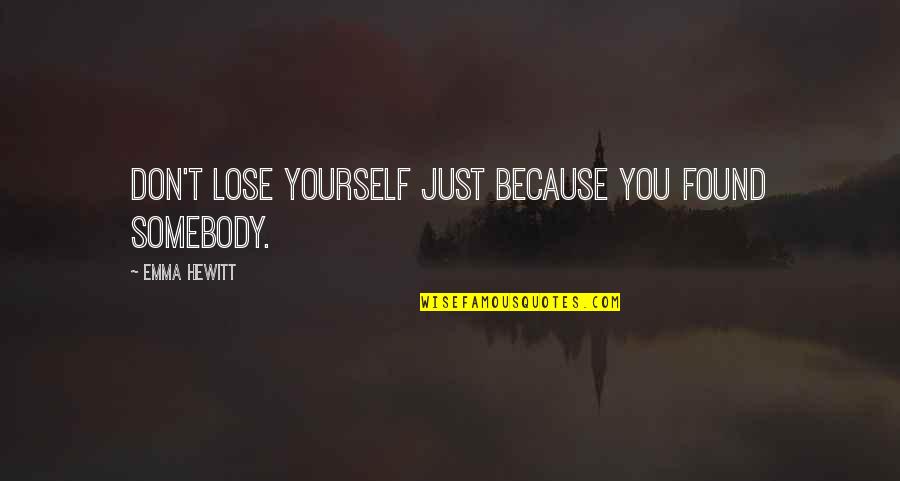 Don't lose yourself
just because you found somebody. —
Emma Hewitt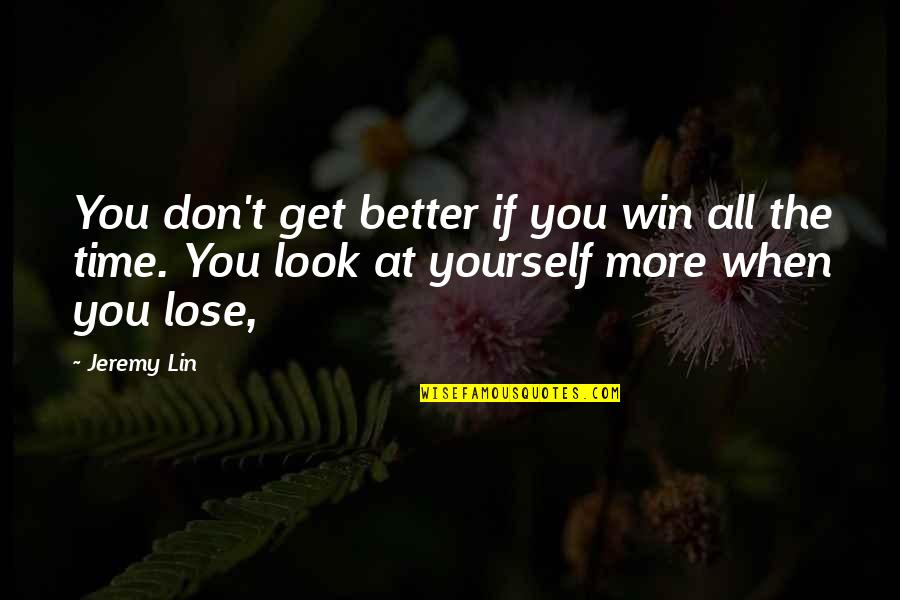 You don't get better if you win all the time. You look at yourself more when you lose, —
Jeremy Lin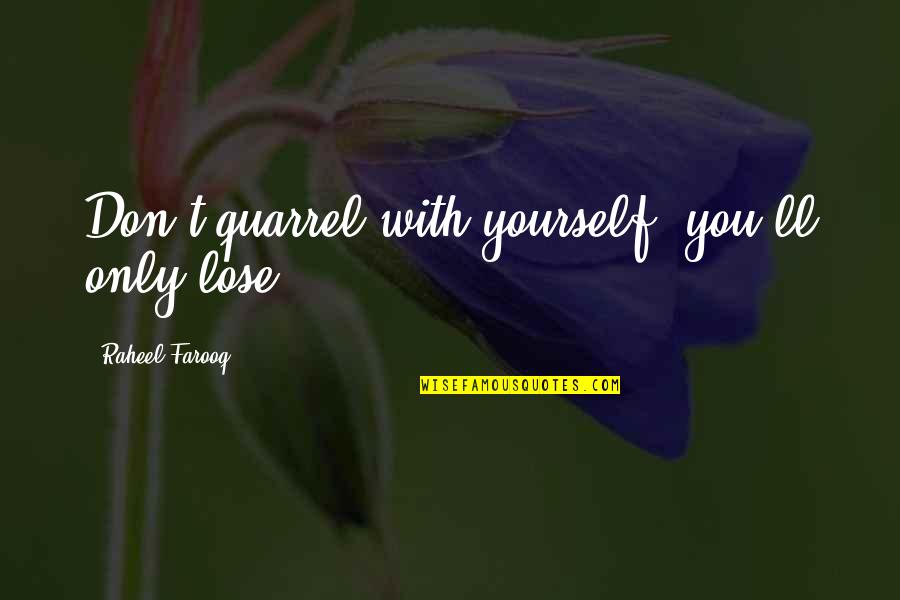 Don't quarrel with yourself; you'll only lose! —
Raheel Farooq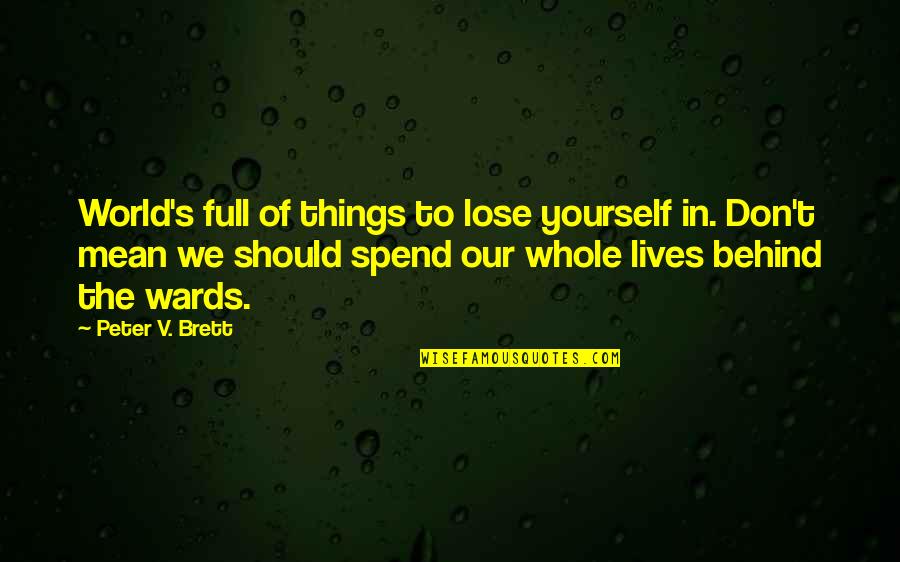 World's full of things to lose yourself in. Don't mean we should spend our whole lives behind the wards. —
Peter V. Brett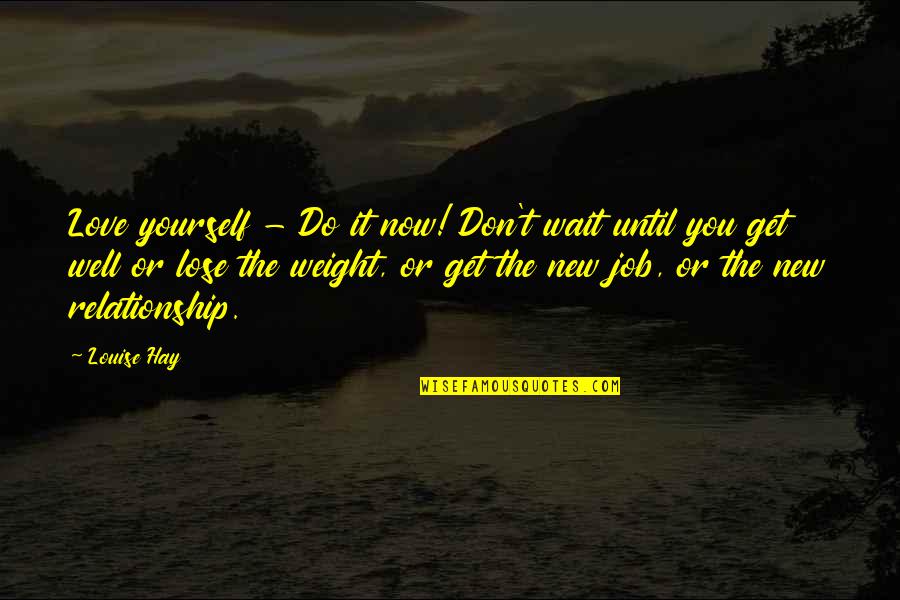 Love yourself - Do it now! Don't wait until you get well or lose the weight, or get the new job, or the new relationship. —
Louise Hay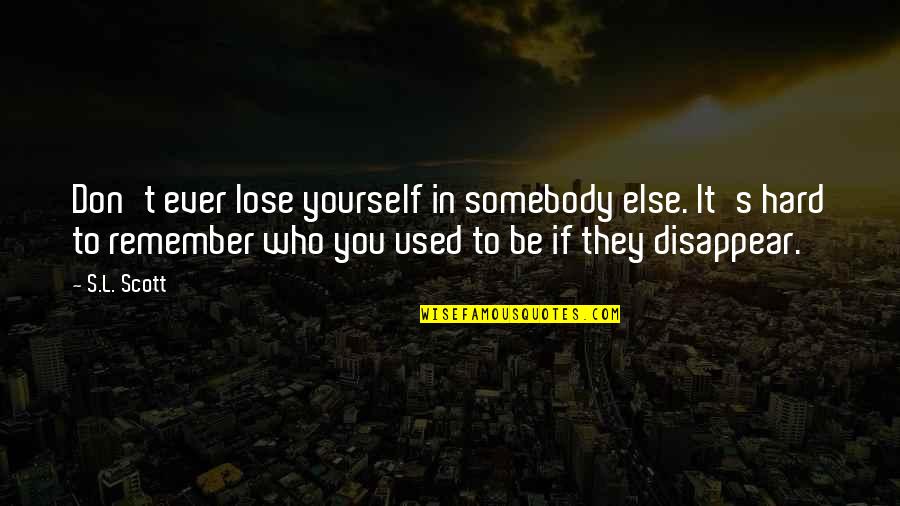 Don't ever lose yourself in somebody else. It's hard to remember who you used to be if they disappear. —
S.L. Scott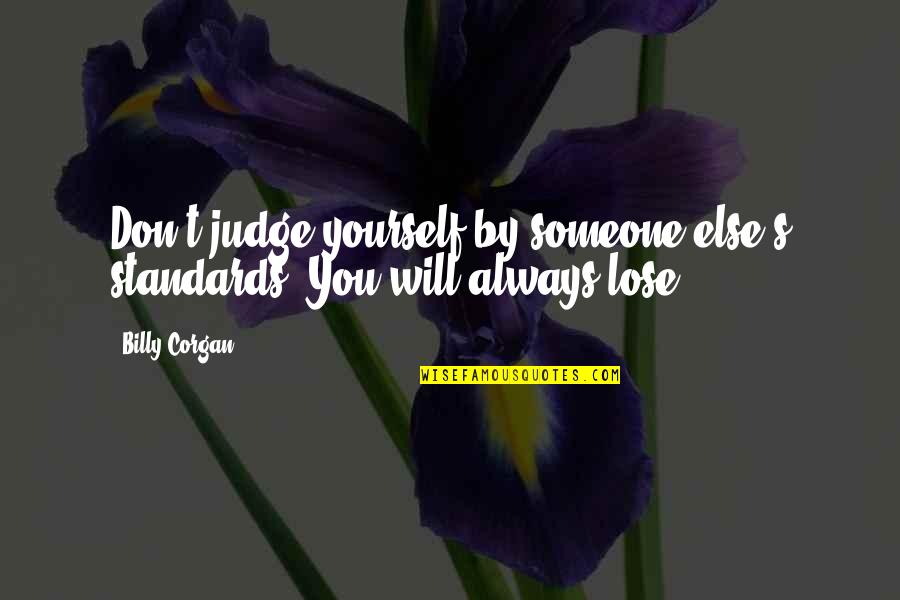 Don't judge yourself by someone else's standards. You will always lose —
Billy Corgan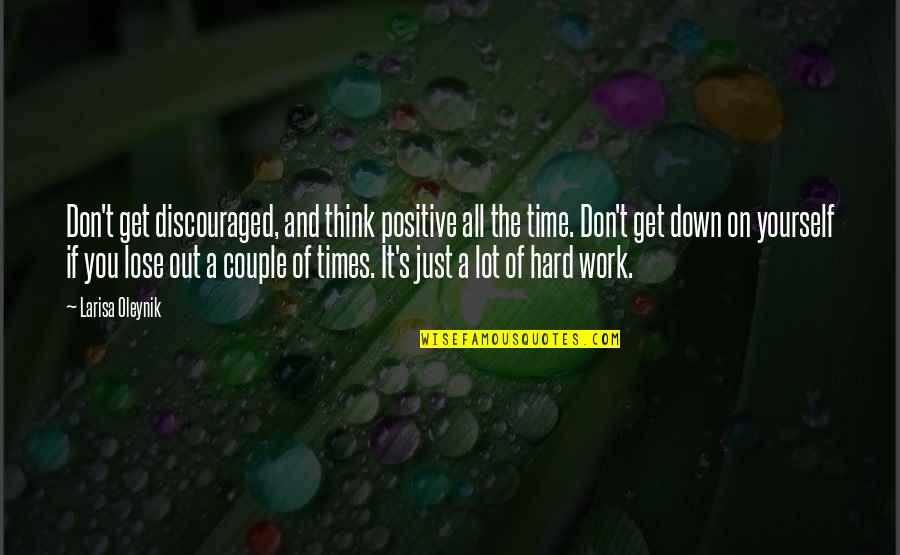 Don't get discouraged, and think positive all the time. Don't get down on yourself if you lose out a couple of times. It's just a lot of hard work. —
Larisa Oleynik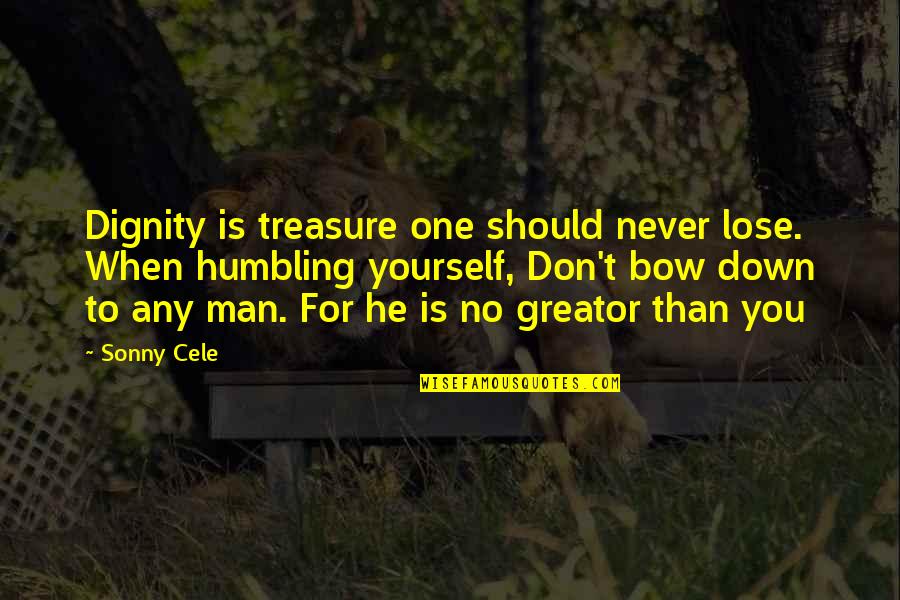 Dignity is treasure one should never lose. When humbling yourself, Don't bow down to any man. For he is no greator than you —
Sonny Cele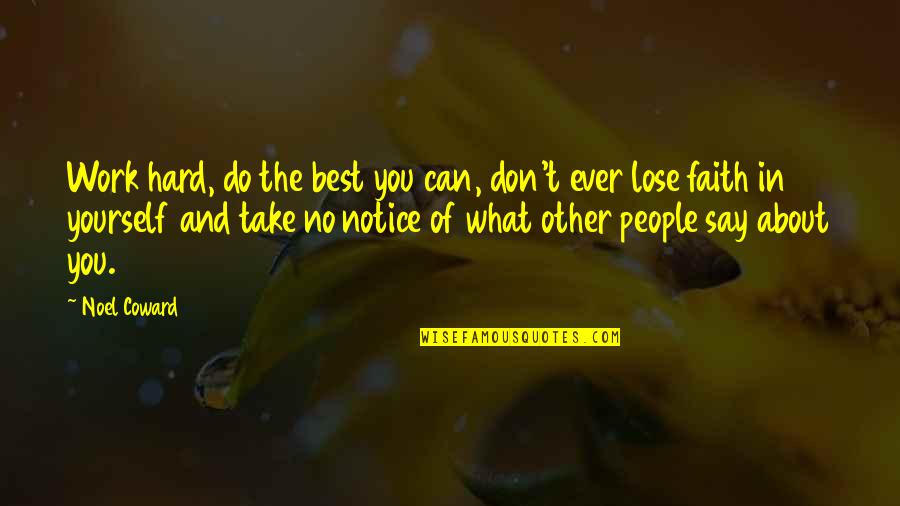 Work hard, do the best you can, don't ever lose faith in yourself and take no notice of what other people say about you. —
Noel Coward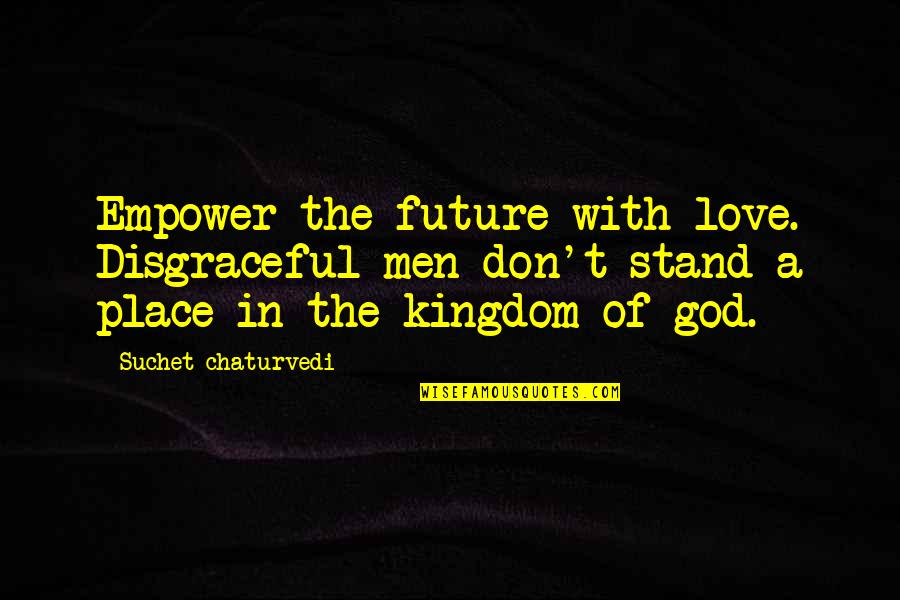 Empower the future with love. Disgraceful men don't stand a place in the kingdom of god. —
Suchet Chaturvedi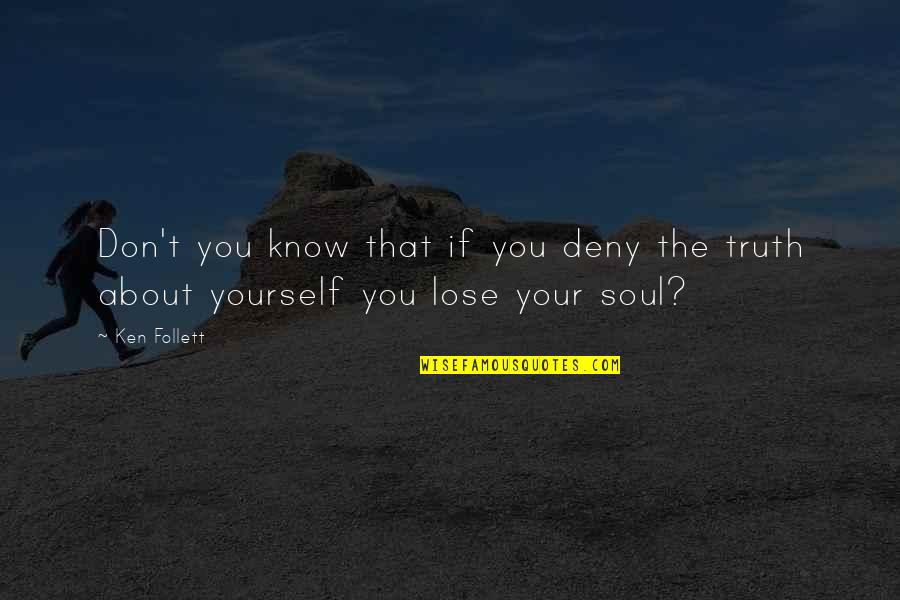 Don't you know that if you deny the truth about yourself you lose your soul? —
Ken Follett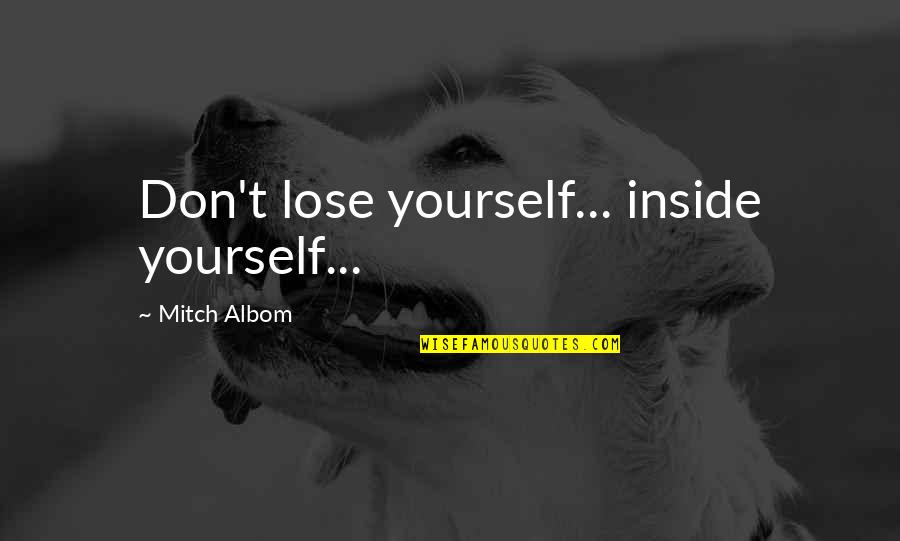 Don't lose yourself
... inside yourself... —
Mitch Albom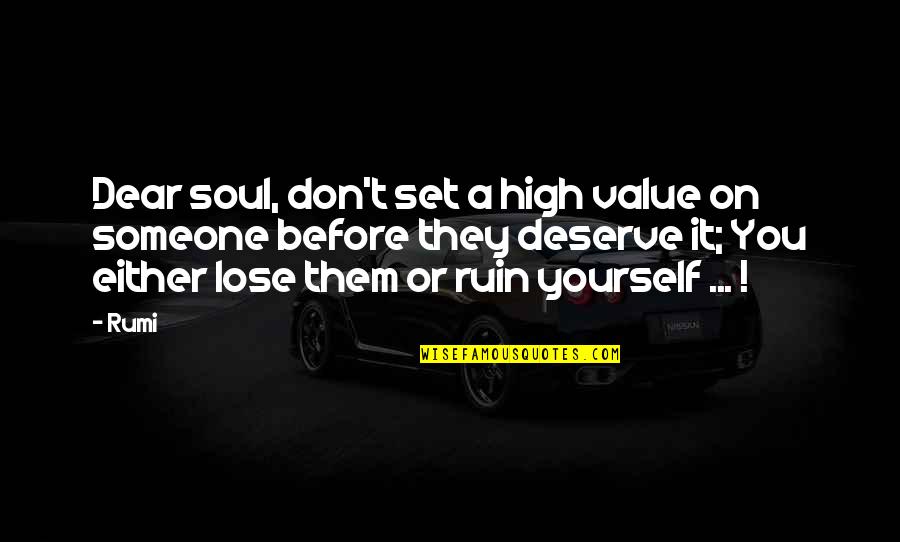 Dear soul, don't set a high value on someone before they deserve it; You either lose them or ruin yourself ... ! —
Rumi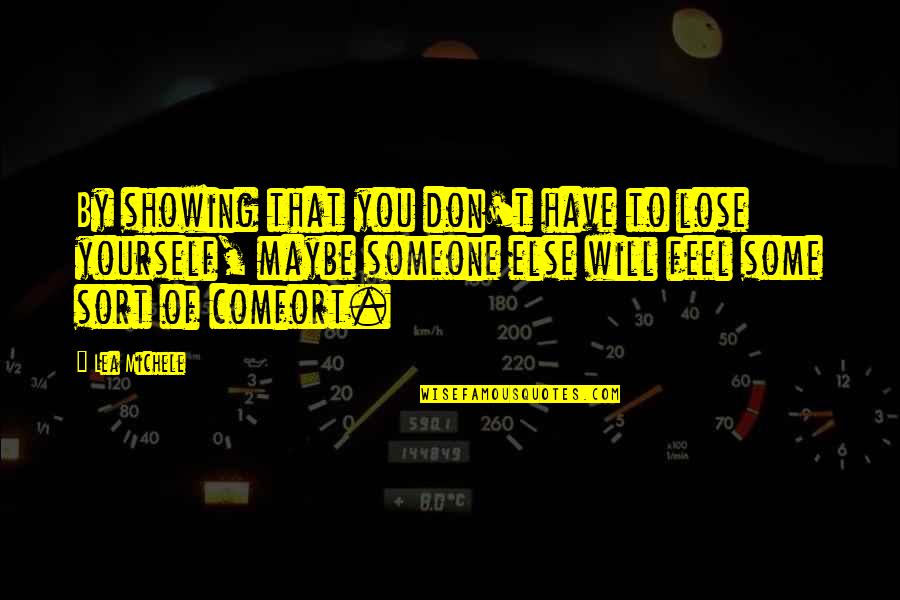 By showing that you don't have to lose yourself, maybe someone else will feel some sort of comfort. —
Lea Michele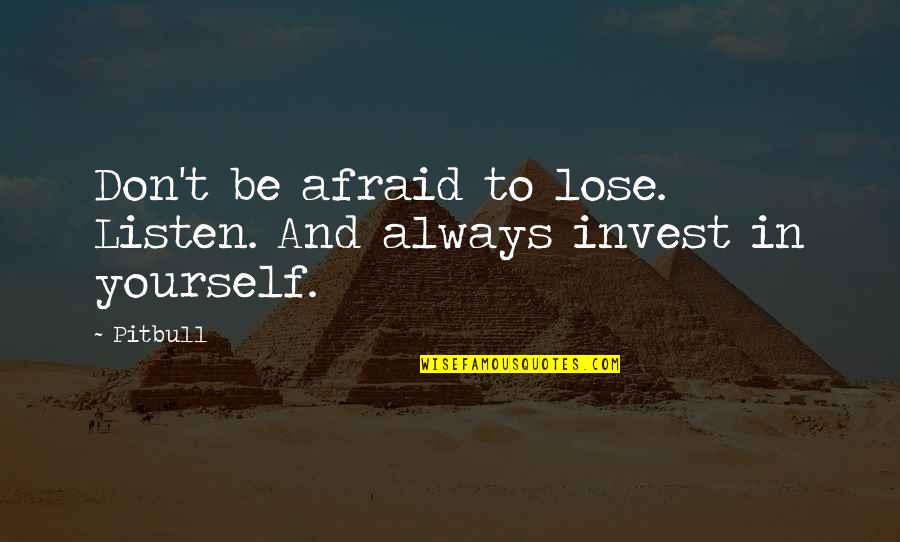 Don't be afraid to lose. Listen. And always invest in yourself. —
Pitbull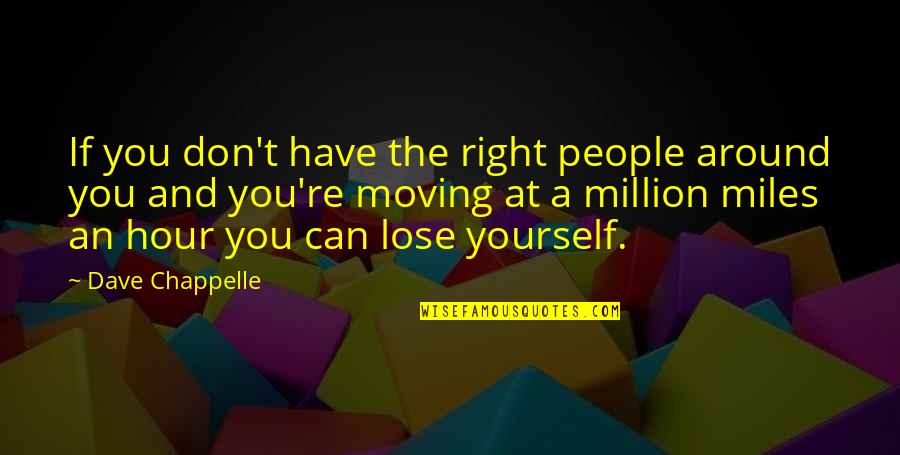 If you don't have the right people around you and you're moving at a million miles an hour you can lose yourself. —
Dave Chappelle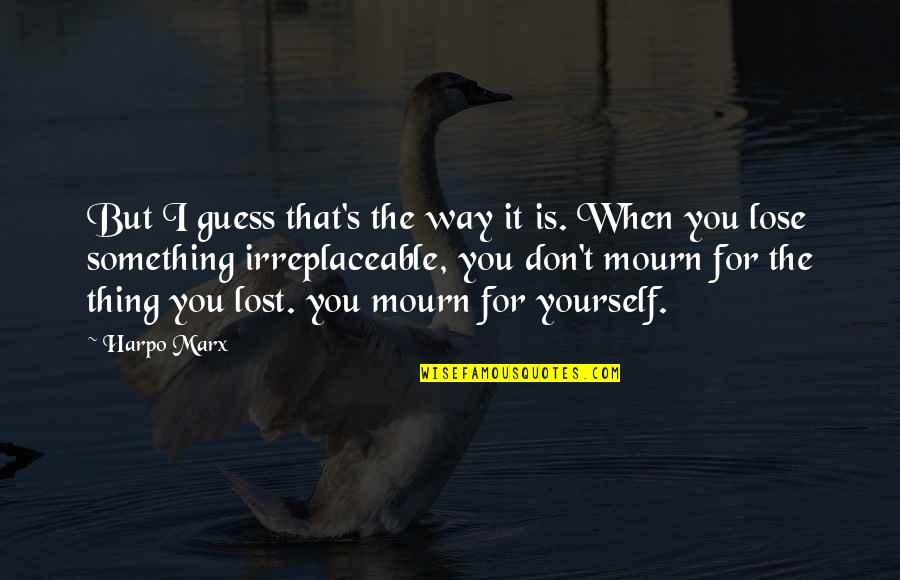 But I guess that's the way it is. When you lose something irreplaceable, you don't mourn for the thing you lost. you mourn for yourself. —
Harpo Marx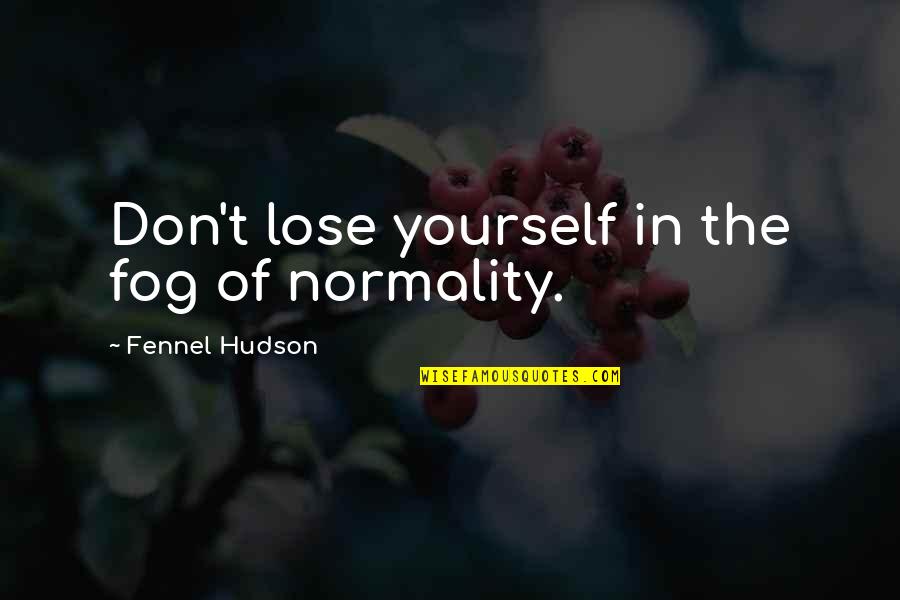 Don't lose yourself
in the fog of normality. —
Fennel Hudson
Don't compare yourself to others. That's when you start to lose confidence in yourself. —
Will Smith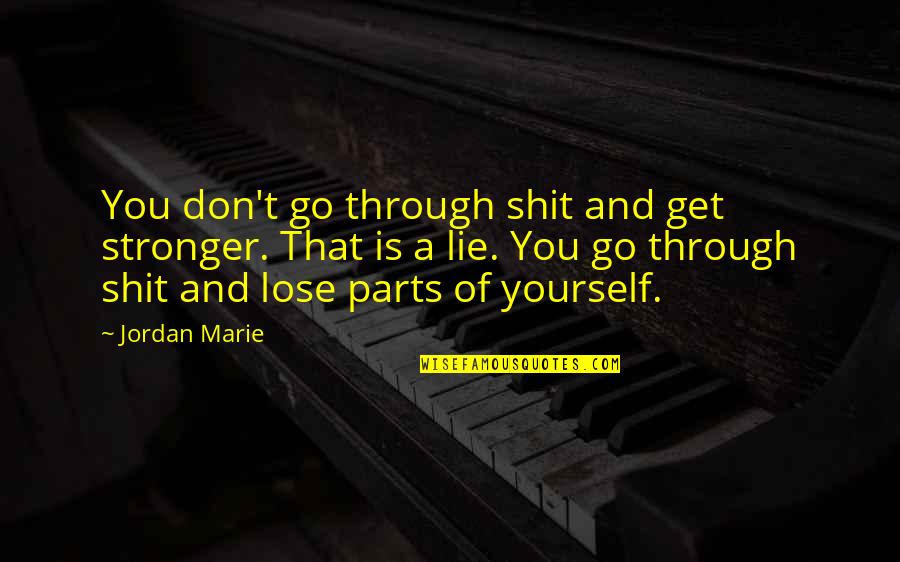 You don't go through shit and get stronger. That is a lie. You go through shit and lose parts of yourself. —
Jordan Marie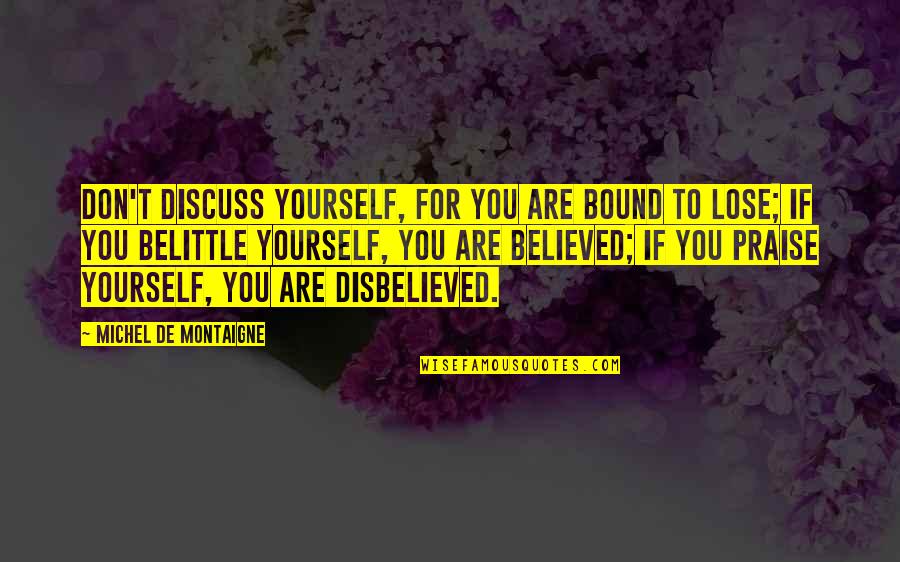 Don't discuss yourself, for you are bound to lose; if you belittle yourself, you are believed; if you praise yourself, you are disbelieved. —
Michel De Montaigne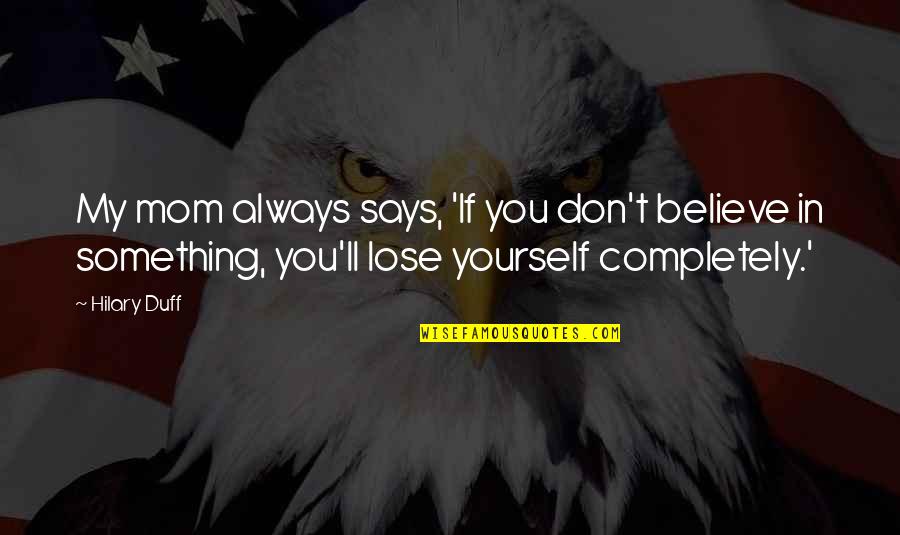 My mom always says, 'If you don't believe in something, you'll lose yourself completely.' —
Hilary Duff