Don't Lose Yourself Quotes
Collection of top 30 famous quotes about Don't Lose Yourself
Don't Lose Yourself Quotes & Sayings
Happy to read and share the best inspirational Don't Lose Yourself quotes, sayings and quotations on Wise Famous Quotes.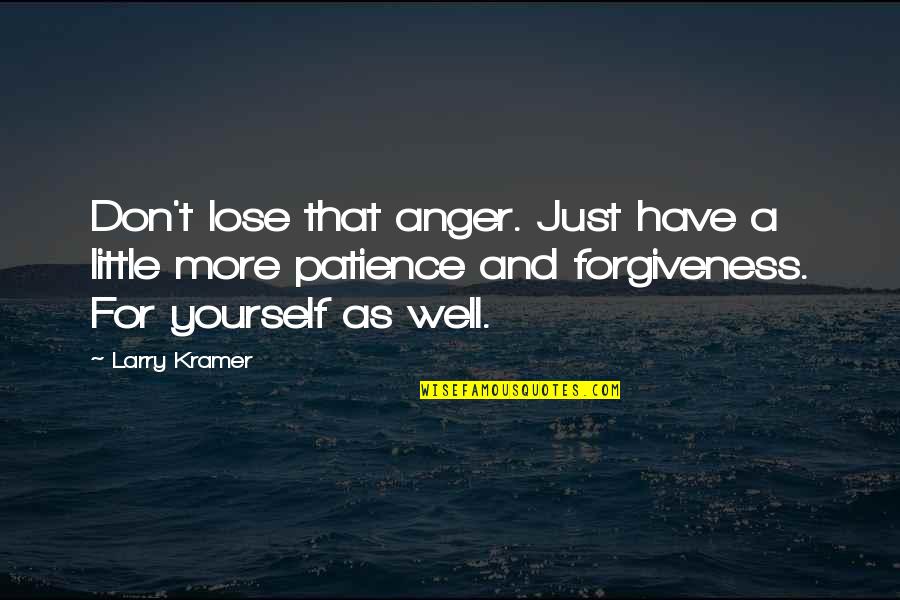 Don't lose that anger. Just have a little more patience and forgiveness. For yourself as well.
—
Larry Kramer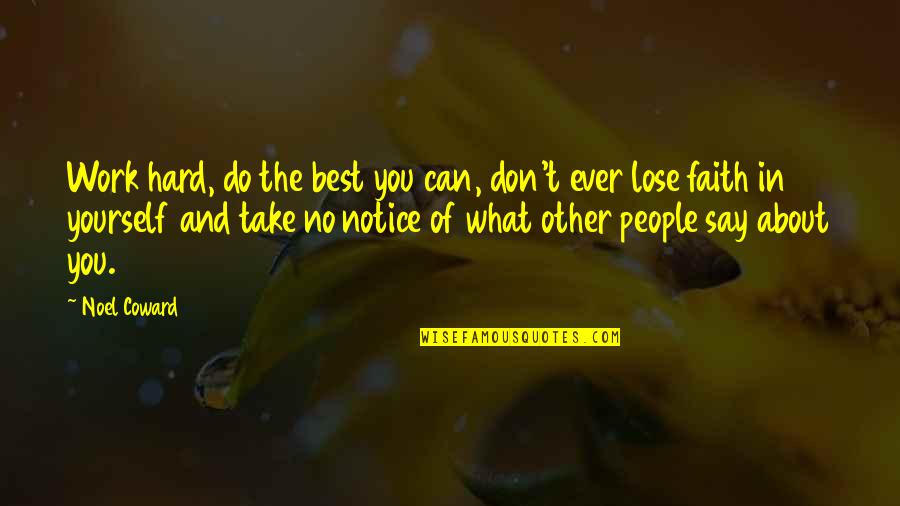 Work hard, do the best you can, don't ever lose faith in yourself and take no notice of what other people say about you. —
Noel Coward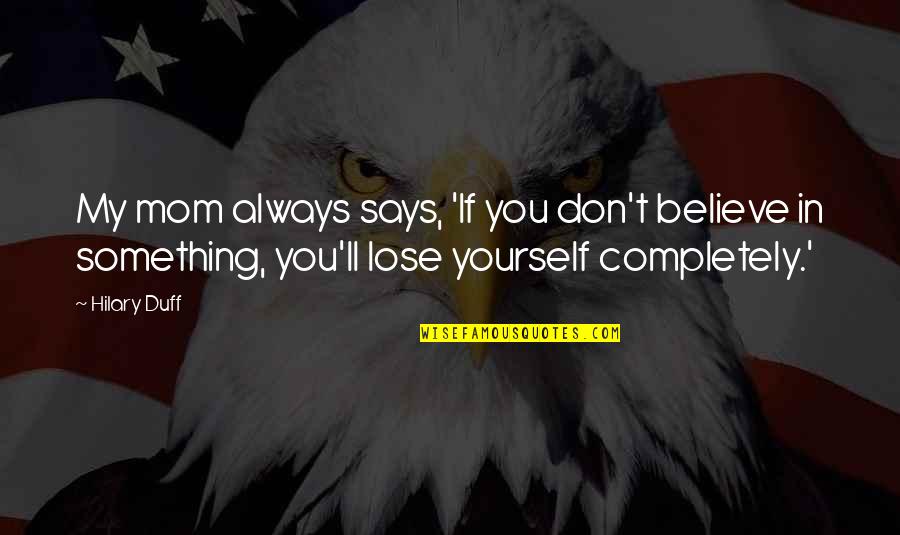 My mom always says, 'If you don't believe in something, you'll lose yourself completely.' —
Hilary Duff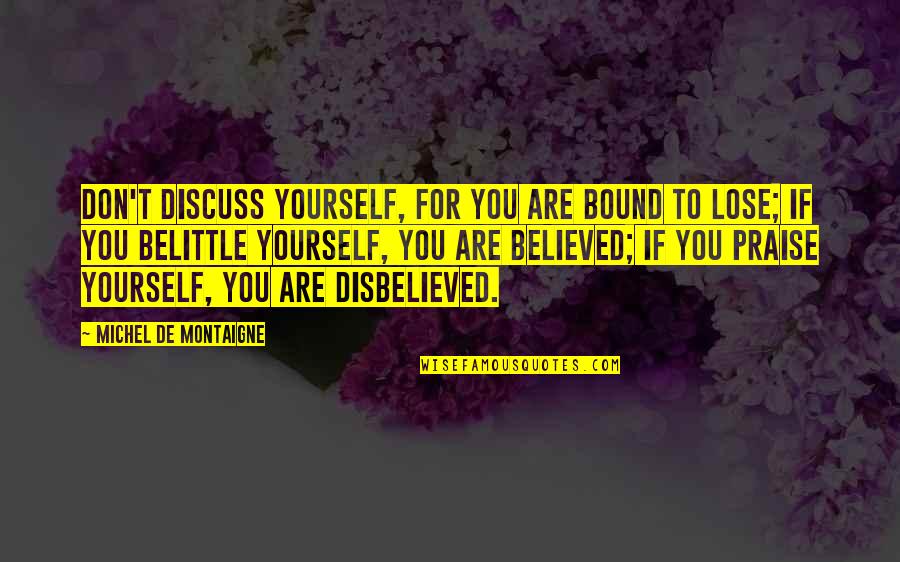 Don't discuss yourself, for you are bound to lose; if you belittle yourself, you are believed; if you praise yourself, you are disbelieved. —
Michel De Montaigne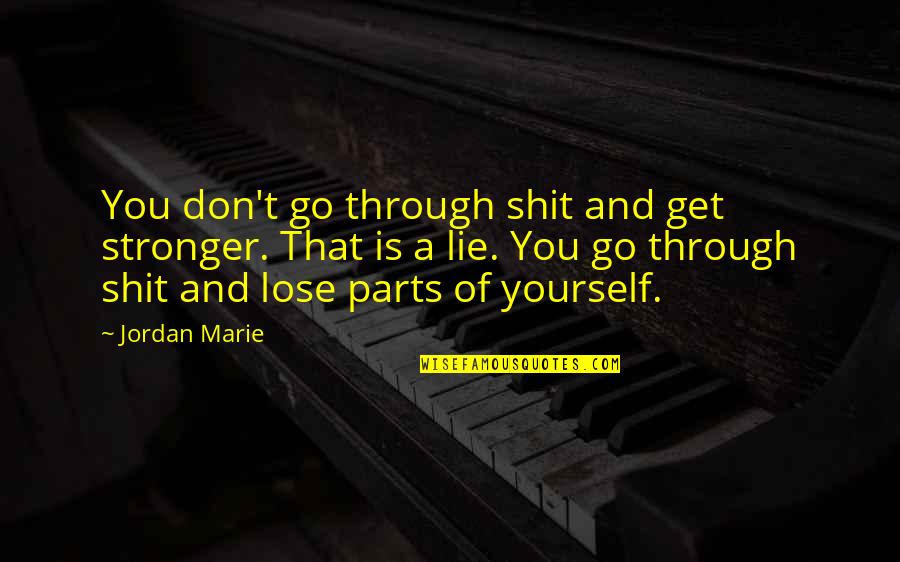 You don't go through shit and get stronger. That is a lie. You go through shit and lose parts of yourself. —
Jordan Marie
Don't compare yourself to others. That's when you start to lose confidence in yourself. —
Will Smith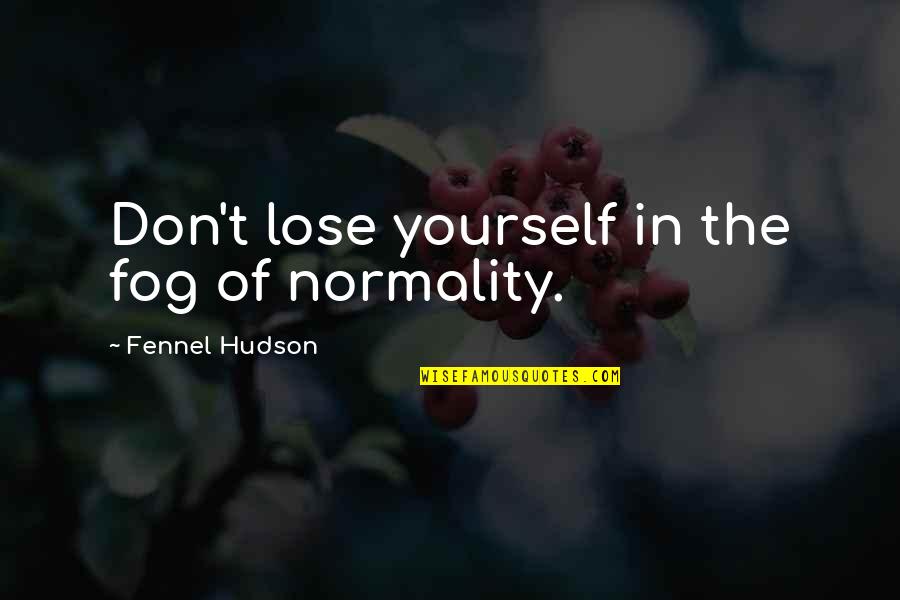 Don't lose yourself
in the fog of normality. —
Fennel Hudson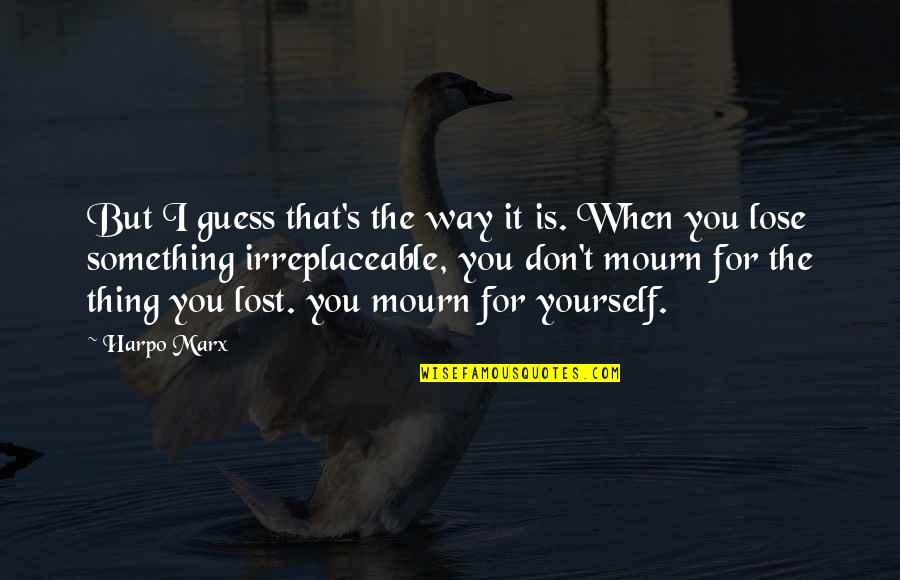 But I guess that's the way it is. When you lose something irreplaceable, you don't mourn for the thing you lost. you mourn for yourself. —
Harpo Marx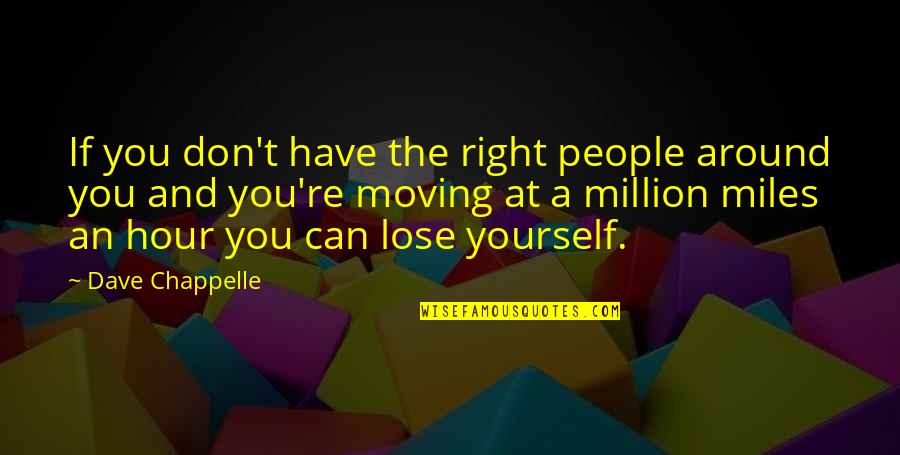 If you don't have the right people around you and you're moving at a million miles an hour you can lose yourself. —
Dave Chappelle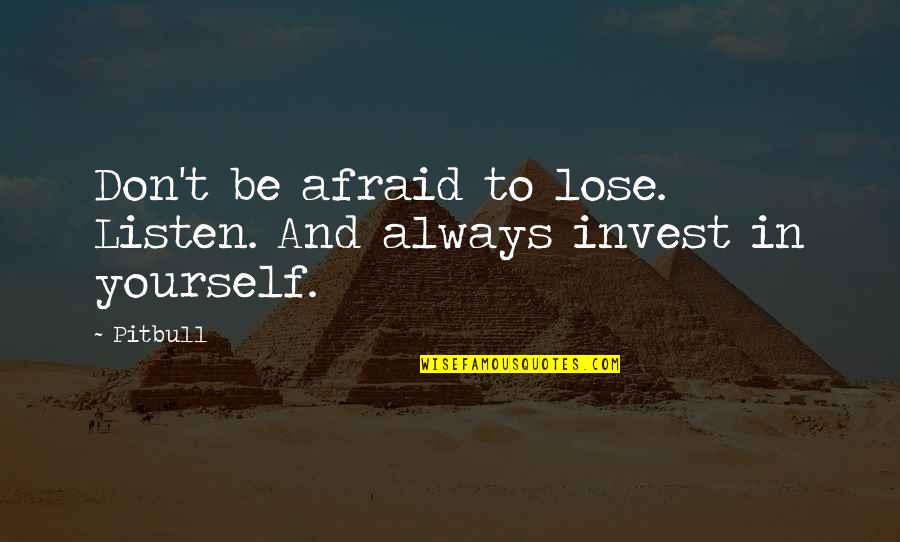 Don't be afraid to lose. Listen. And always invest in yourself. —
Pitbull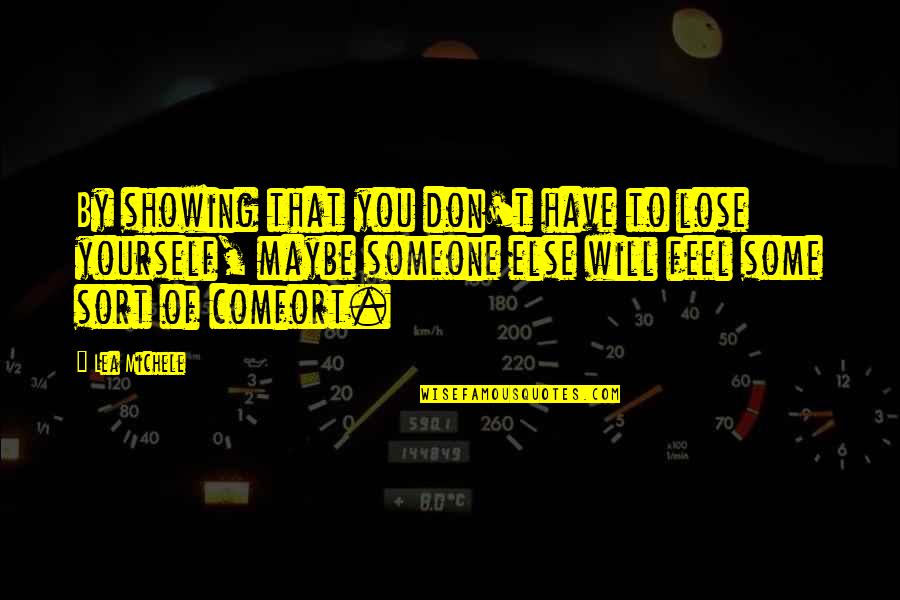 By showing that you don't have to lose yourself, maybe someone else will feel some sort of comfort. —
Lea Michele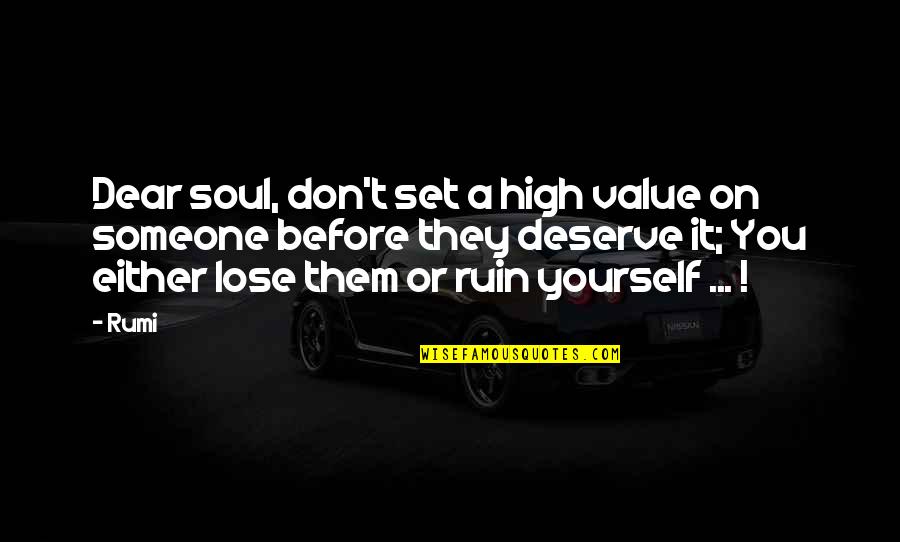 Dear soul, don't set a high value on someone before they deserve it; You either lose them or ruin yourself ... ! —
Rumi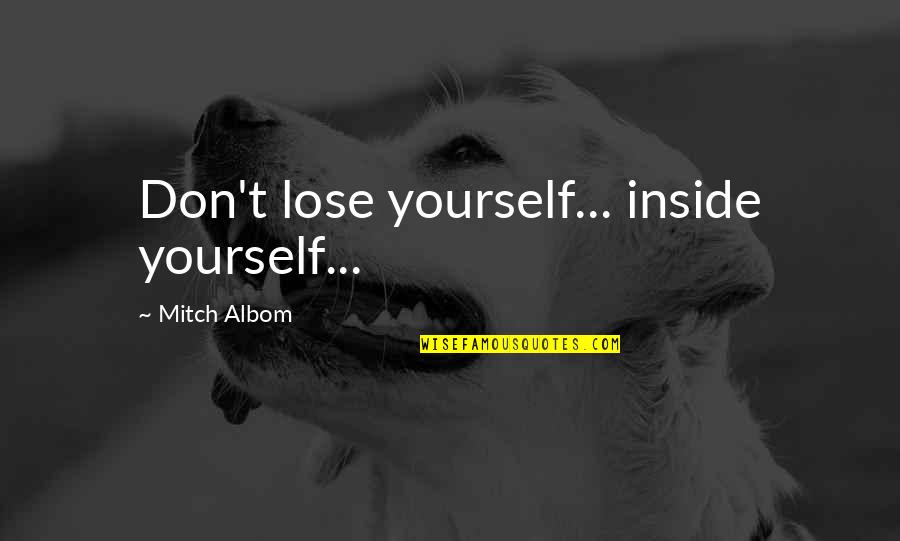 Don't lose yourself
... inside yourself... —
Mitch Albom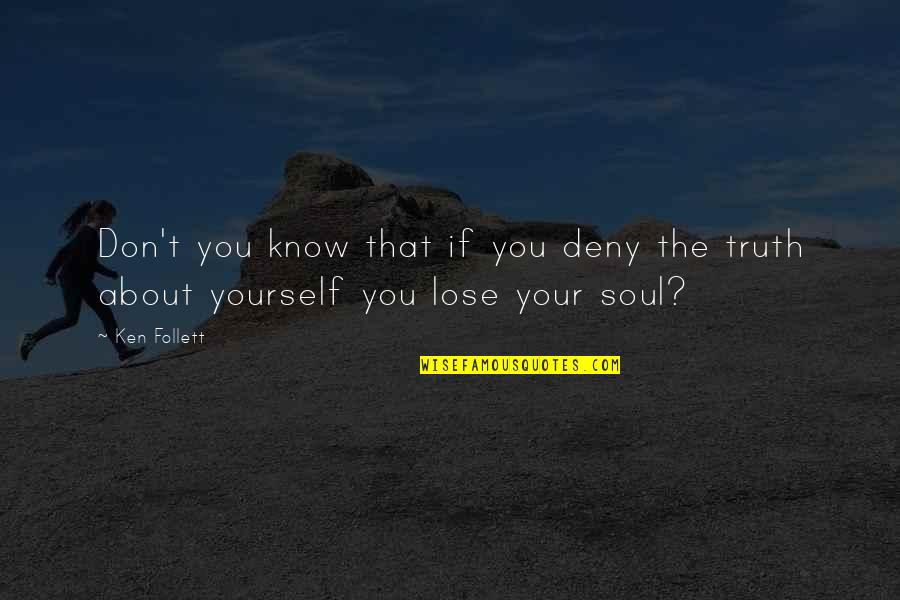 Don't you know that if you deny the truth about yourself you lose your soul? —
Ken Follett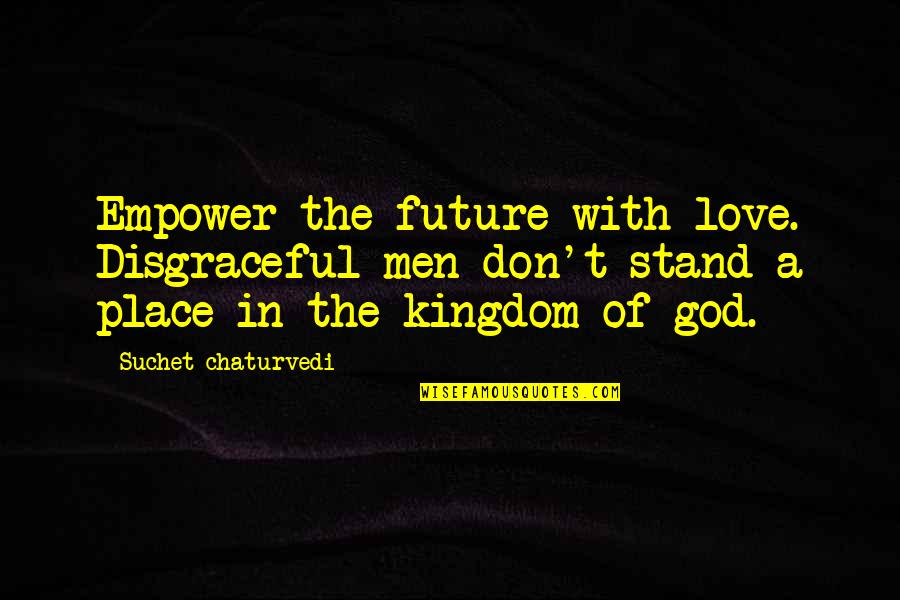 Empower the future with love. Disgraceful men don't stand a place in the kingdom of god. —
Suchet Chaturvedi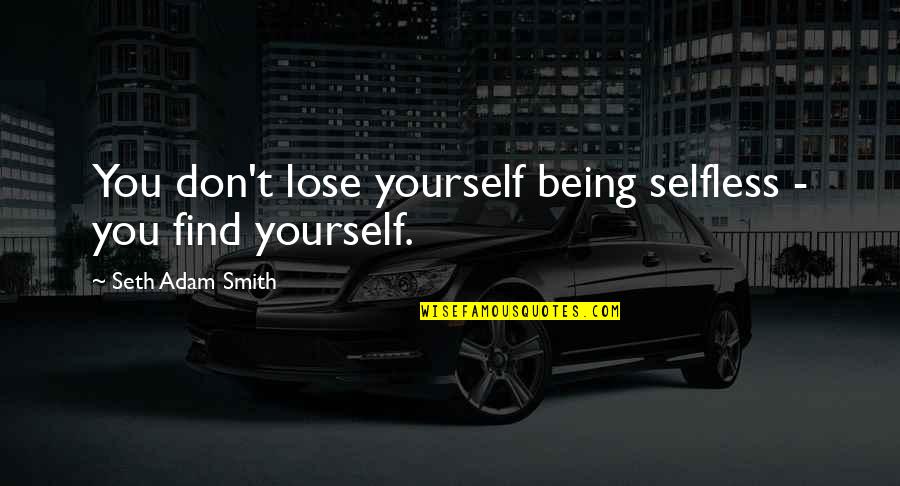 You
don't lose yourself
being selfless - you find yourself. —
Seth Adam Smith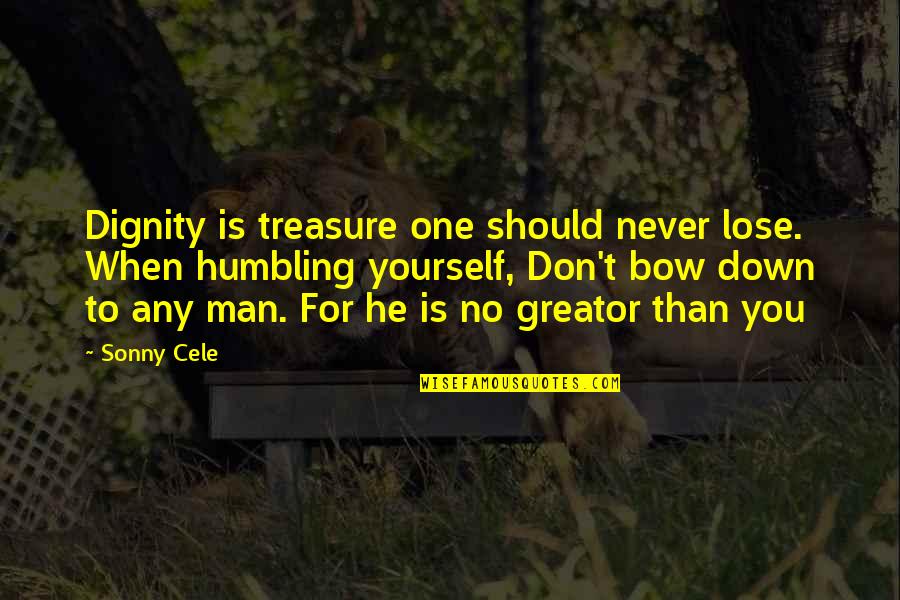 Dignity is treasure one should never lose. When humbling yourself, Don't bow down to any man. For he is no greator than you —
Sonny Cele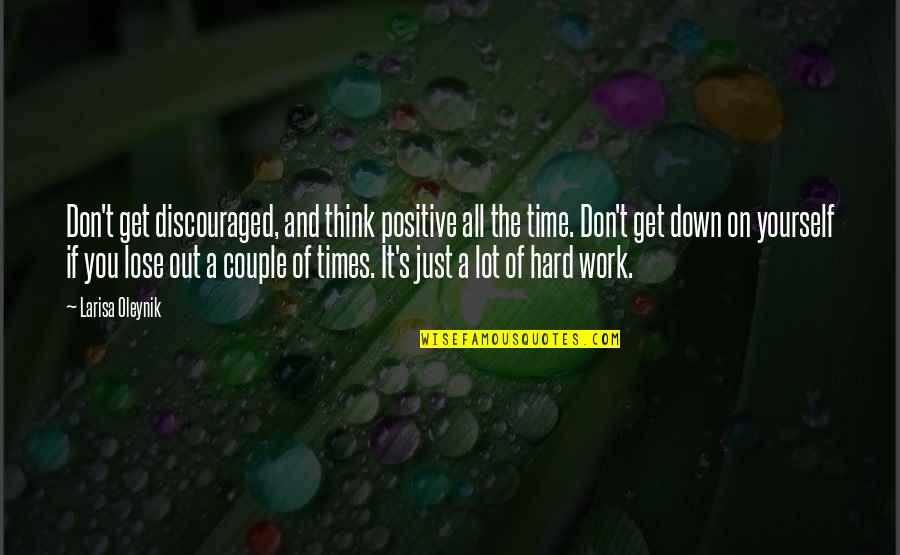 Don't get discouraged, and think positive all the time. Don't get down on yourself if you lose out a couple of times. It's just a lot of hard work. —
Larisa Oleynik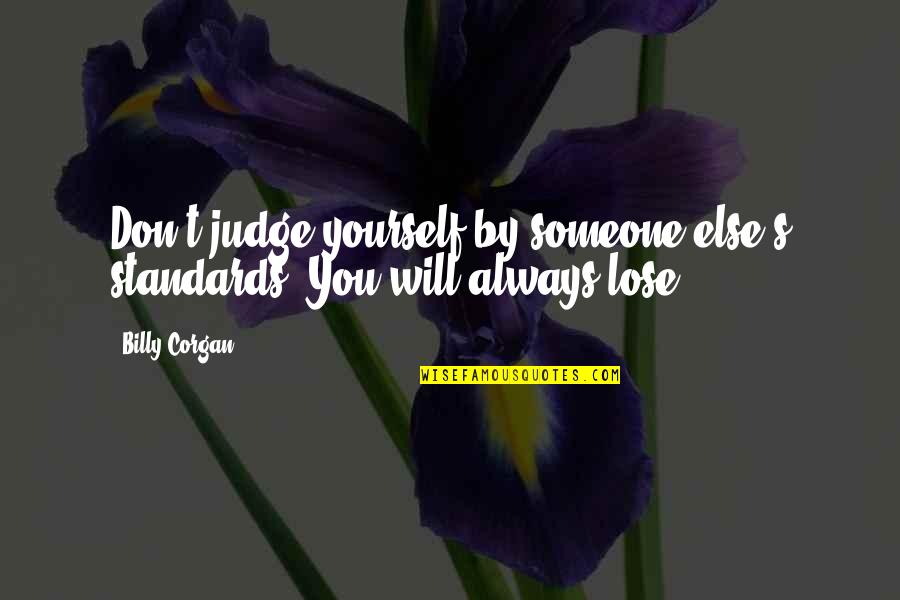 Don't judge yourself by someone else's standards. You will always lose —
Billy Corgan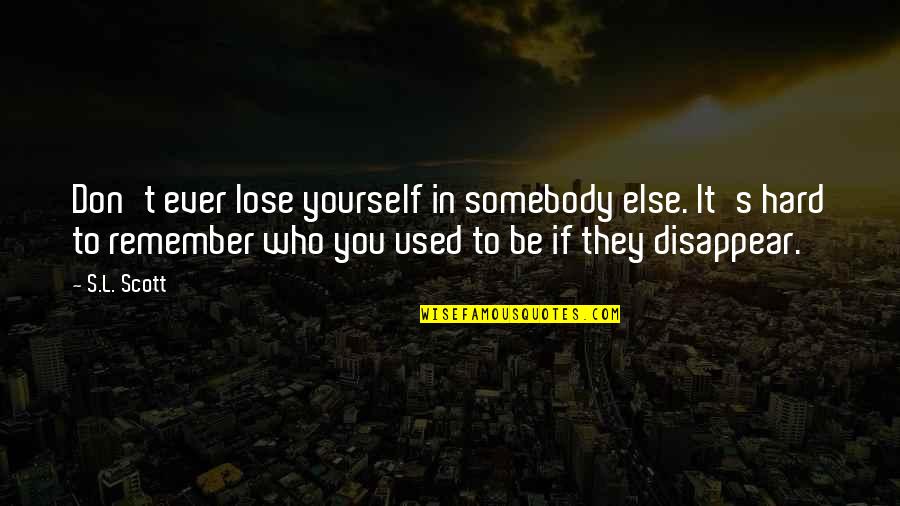 Don't ever lose yourself in somebody else. It's hard to remember who you used to be if they disappear. —
S.L. Scott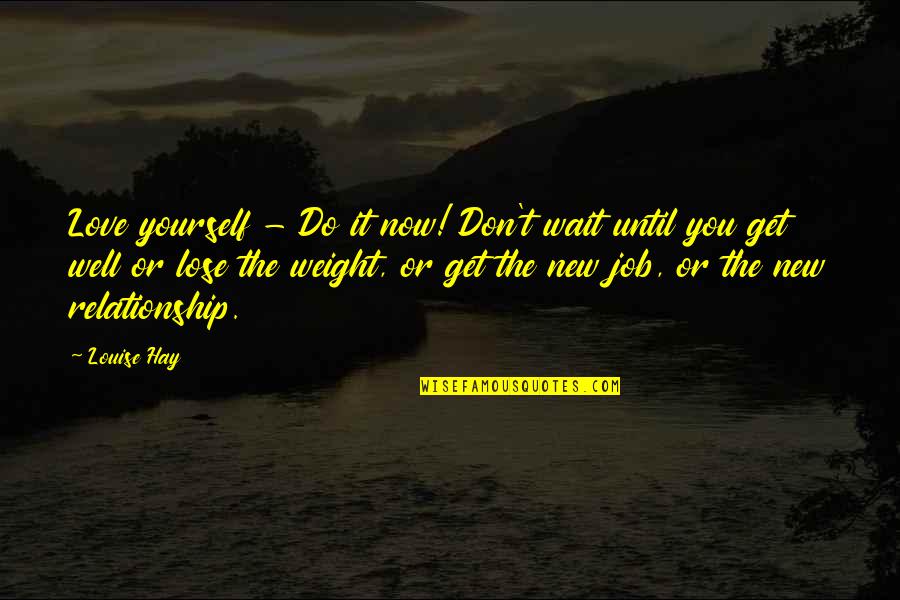 Love yourself - Do it now! Don't wait until you get well or lose the weight, or get the new job, or the new relationship. —
Louise Hay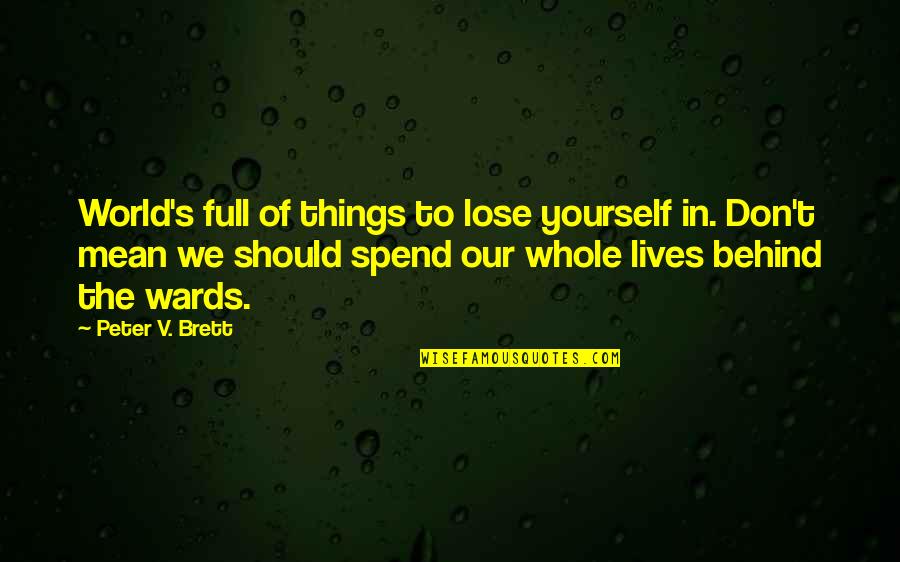 World's full of things to lose yourself in. Don't mean we should spend our whole lives behind the wards. —
Peter V. Brett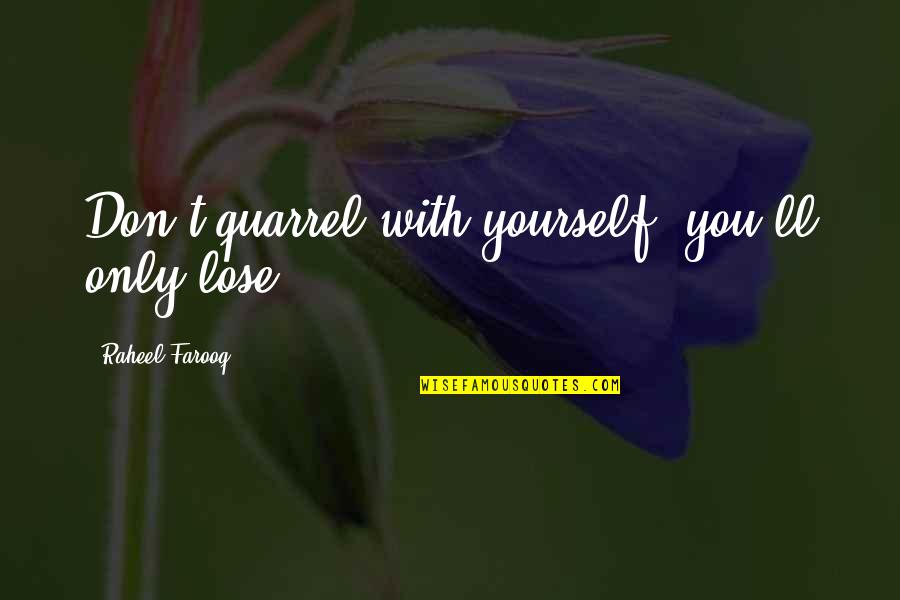 Don't quarrel with yourself; you'll only lose! —
Raheel Farooq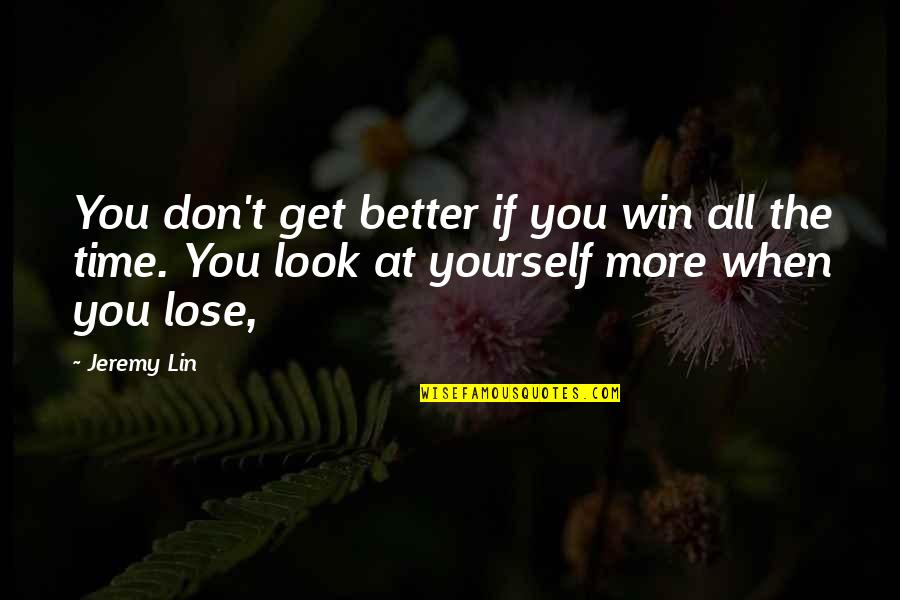 You don't get better if you win all the time. You look at yourself more when you lose, —
Jeremy Lin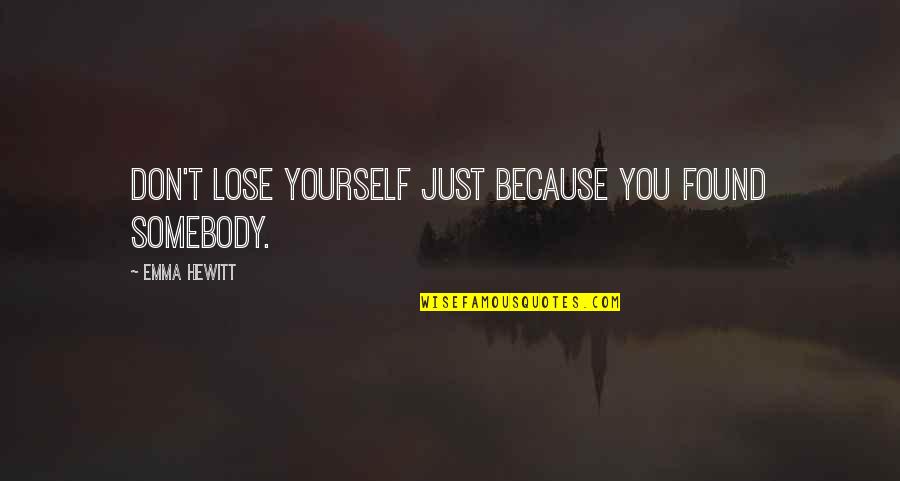 Don't lose yourself
just because you found somebody. —
Emma Hewitt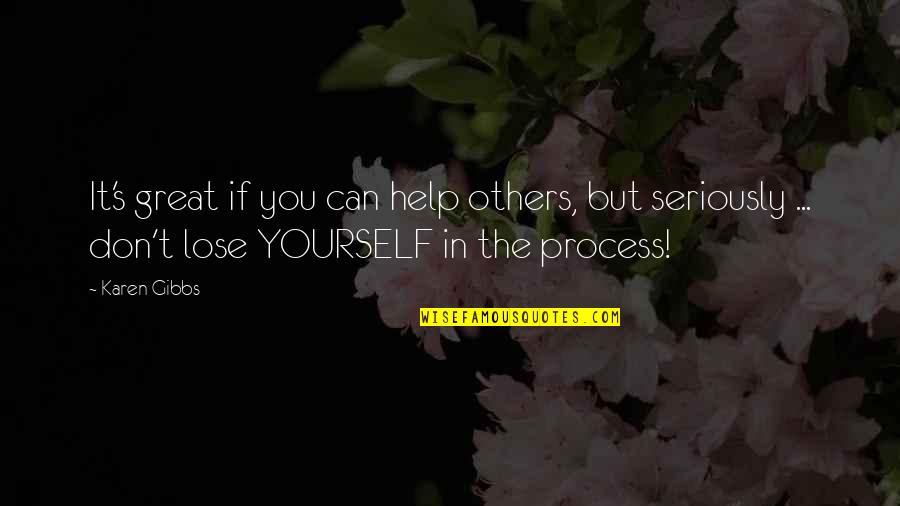 It's great if you can help others, but seriously ... don't lose YOURSELF in the process! —
Karen Gibbs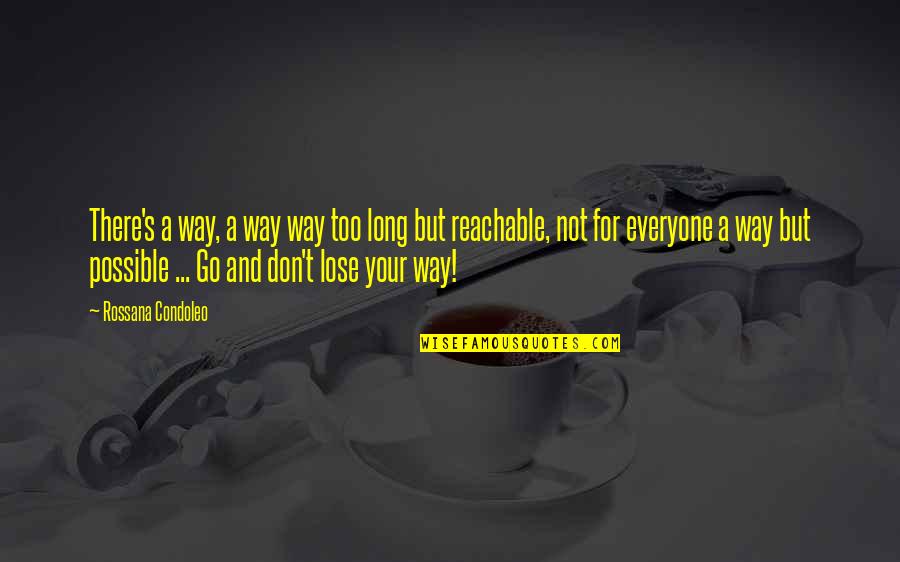 There's a way,
a way way too long but reachable,
not for everyone a way but possible ...
Go and don't lose your way! —
Rossana Condoleo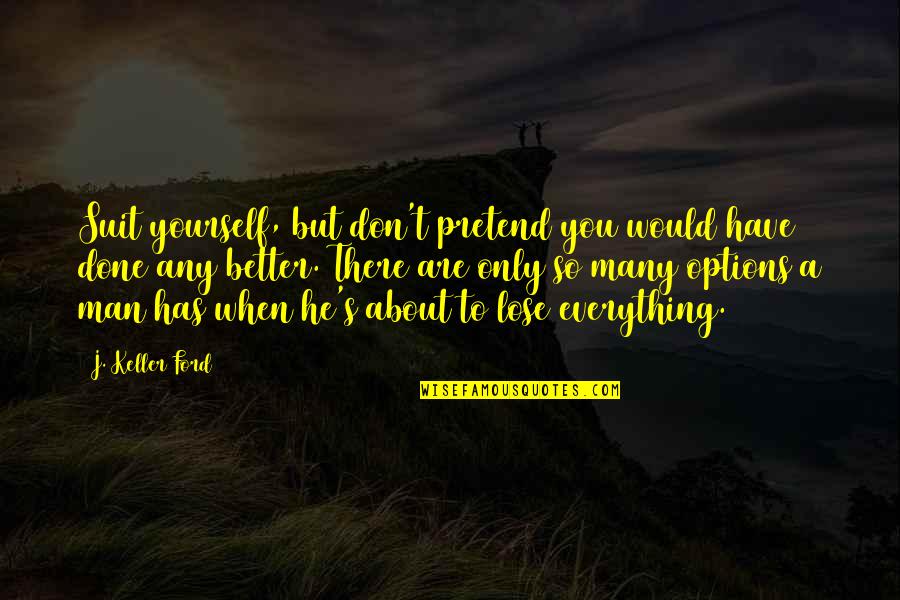 Suit yourself, but don't pretend you would have done any better. There are only so many options a man has when he's about to lose everything. —
J. Keller Ford