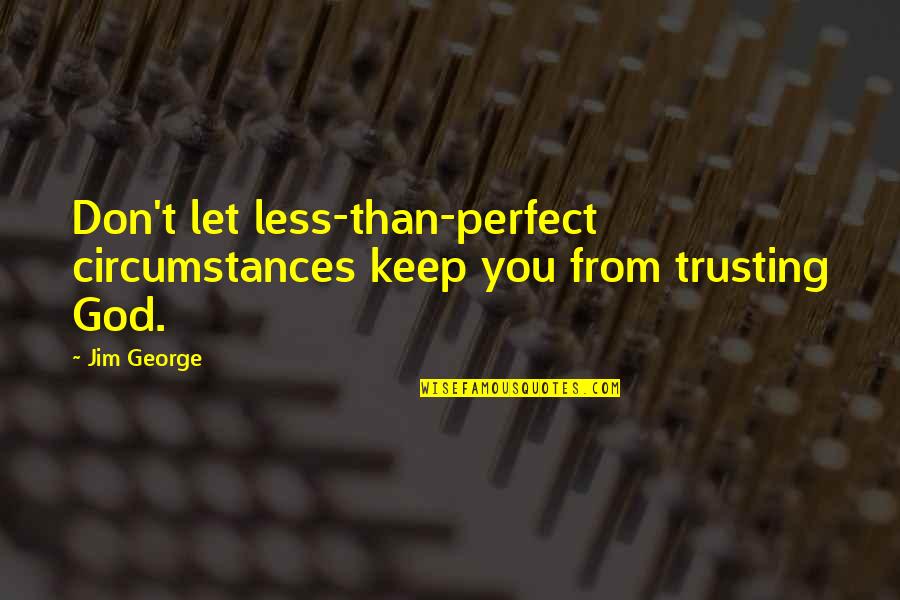 Don't let less-than-perfect circumstances keep you from trusting God.
—
Jim George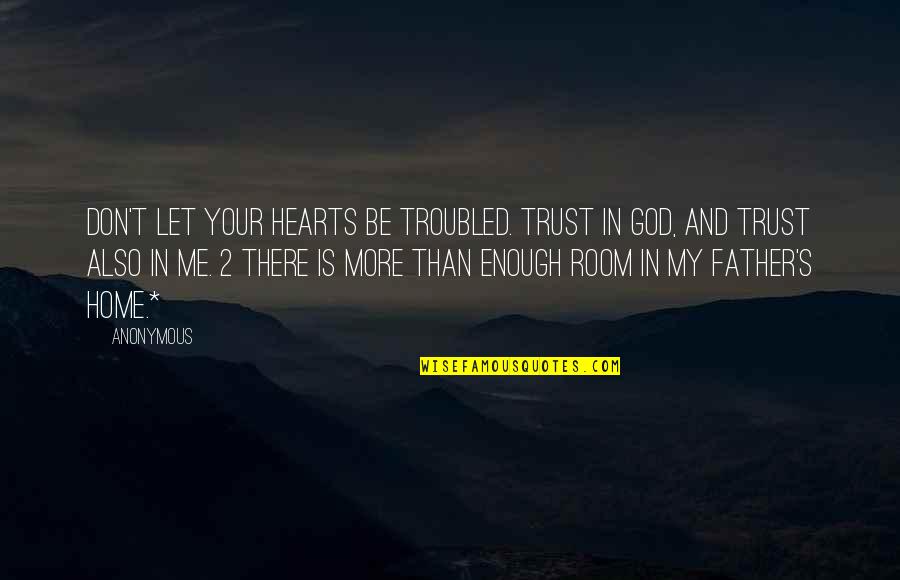 Don't let your hearts be troubled. Trust in God, and trust also in me. 2 There is more than enough room in my Father's home.*
—
Anonymous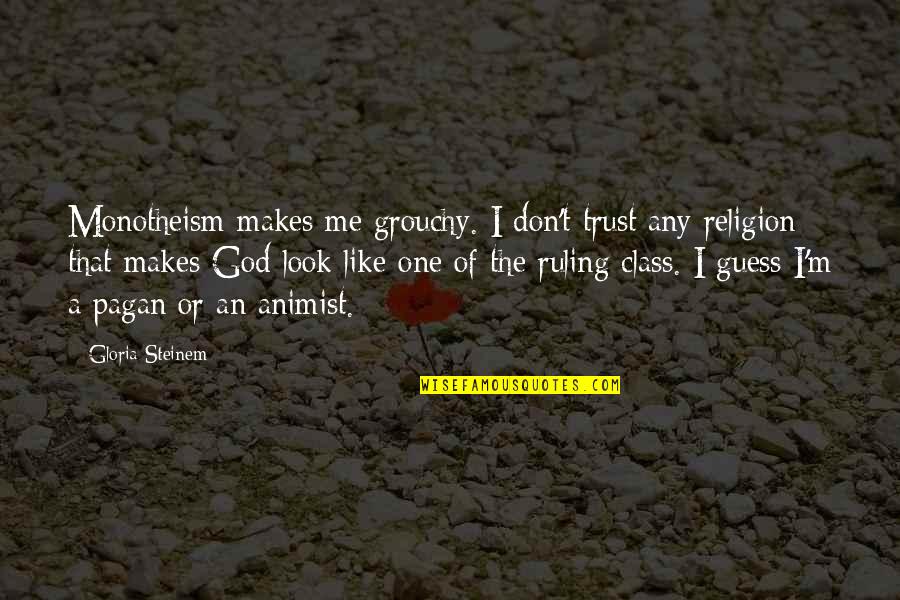 Monotheism makes me grouchy. I don't trust any religion that makes God look like one of the ruling class. I guess I'm a pagan or an animist.
—
Gloria Steinem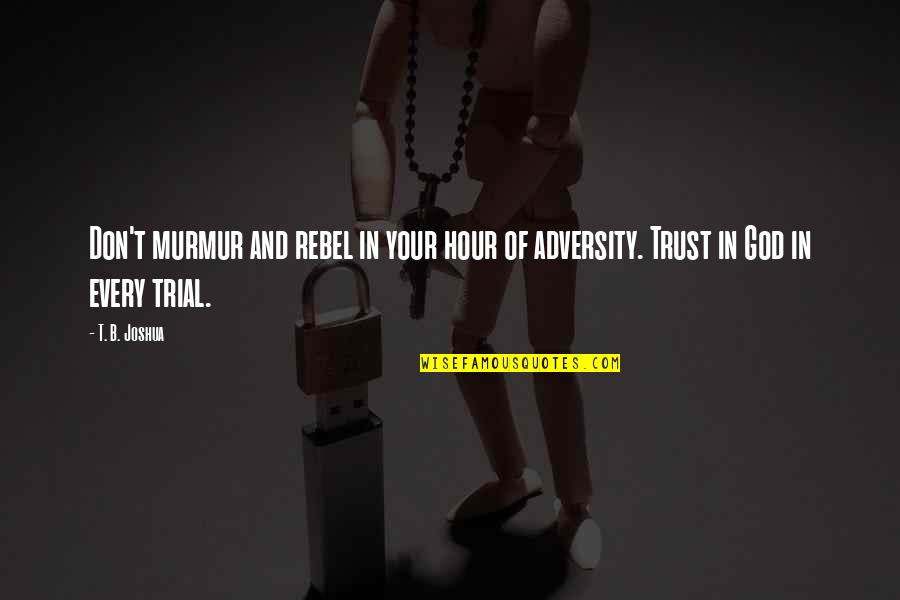 Don't murmur and rebel in your hour of adversity. Trust in God in every trial.
—
T. B. Joshua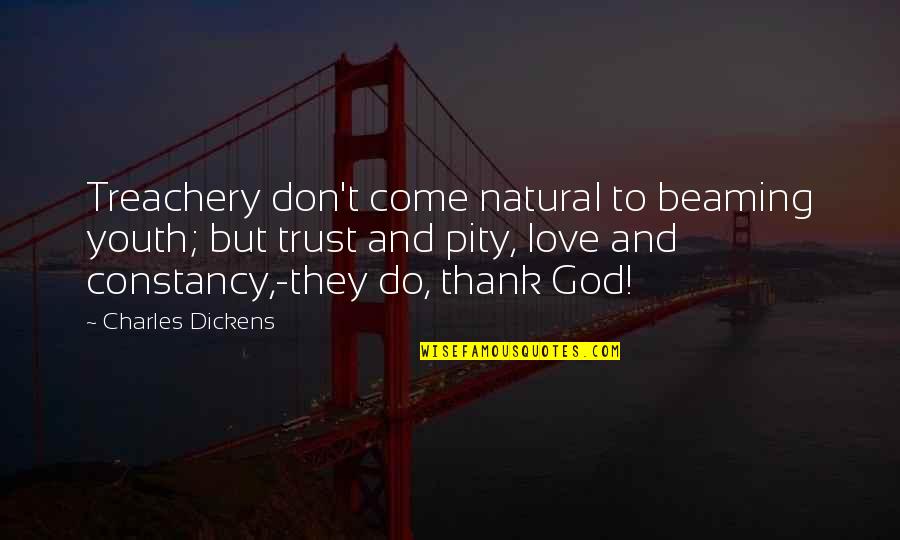 Treachery don't come natural to beaming youth; but trust and pity, love and constancy,-they do, thank God!
—
Charles Dickens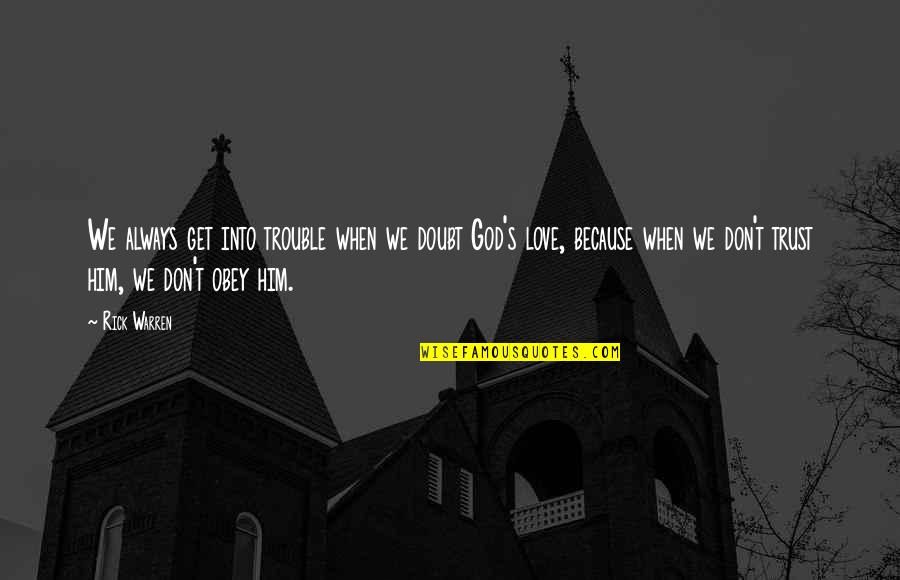 We always get into trouble when we doubt God's love, because when we don't trust him, we don't obey him.
—
Rick Warren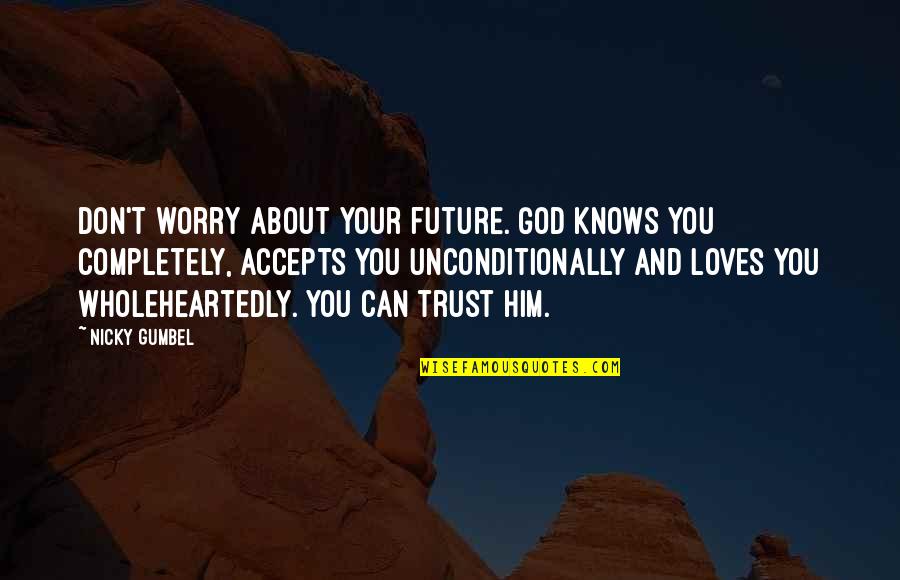 Don't worry about your future. God knows you completely, accepts you unconditionally and loves you wholeheartedly. You can trust Him.
—
Nicky Gumbel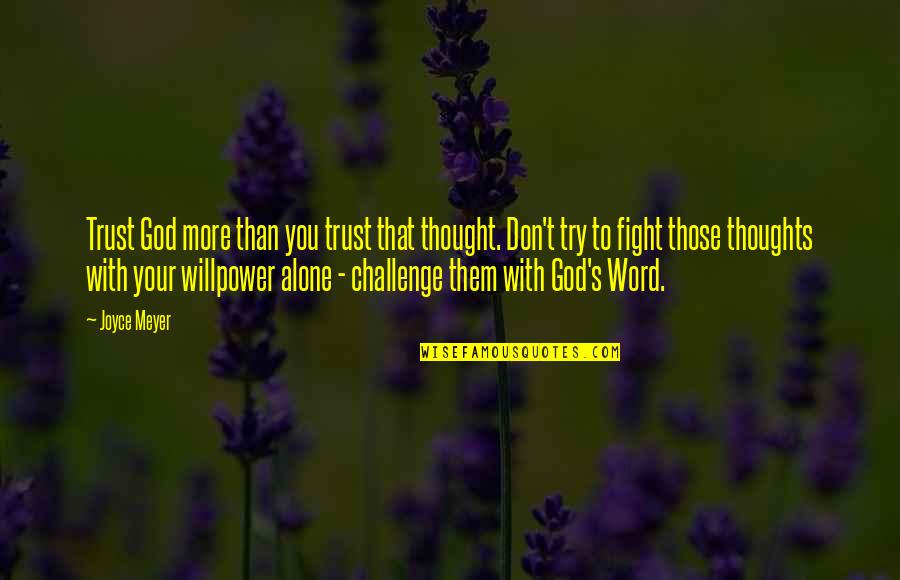 Trust God more than you trust that thought. Don't try to fight those thoughts with your willpower alone - challenge them with God's Word.
—
Joyce Meyer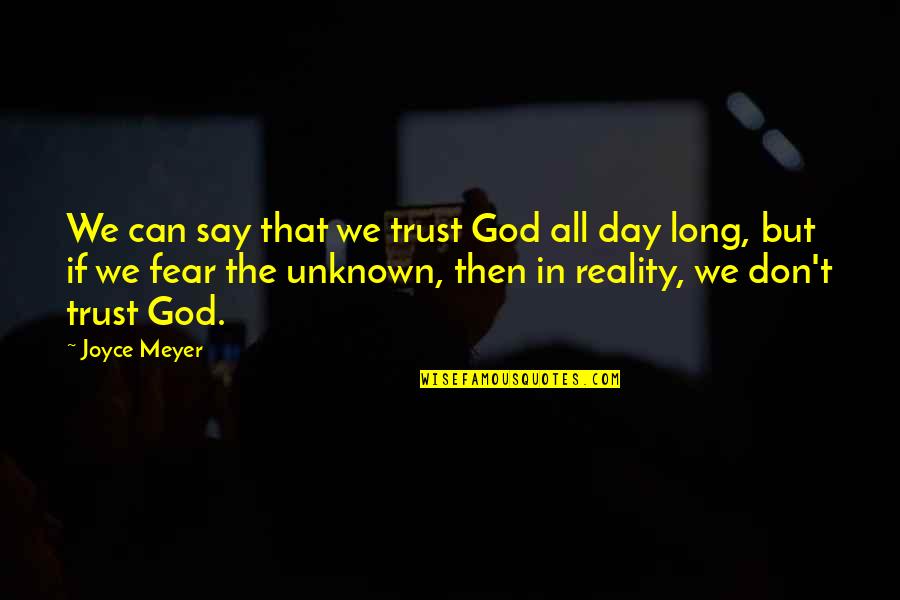 We can say that we trust God all day long, but if we fear the unknown, then in reality, we don't trust God.
—
Joyce Meyer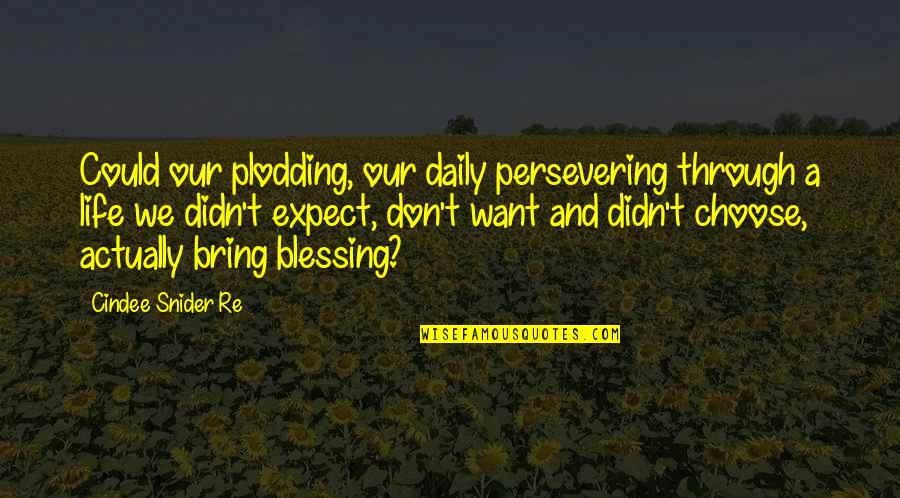 Could our plodding, our daily persevering through a life we didn't expect, don't want and didn't choose, actually bring blessing?
—
Cindee Snider Re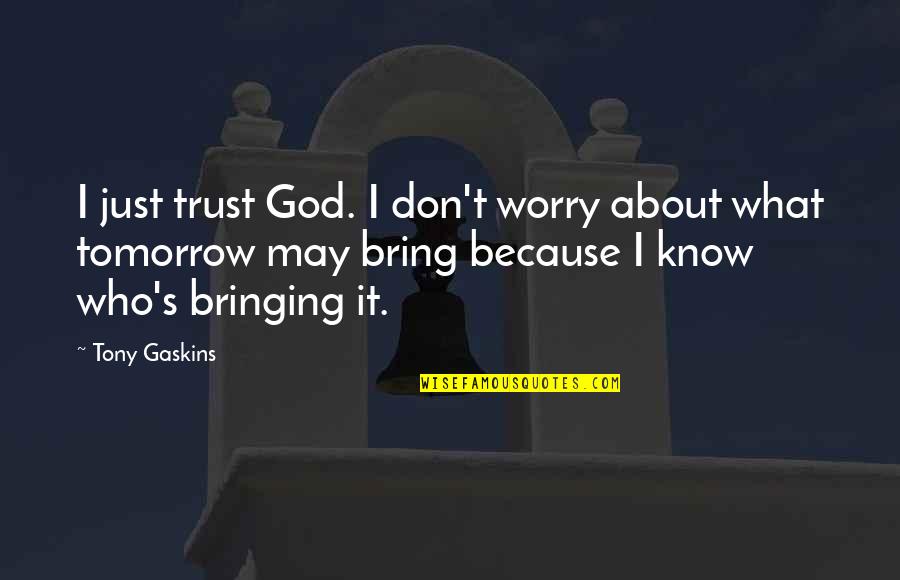 I just trust God. I don't worry about what tomorrow may bring because I know who's bringing it.
—
Tony Gaskins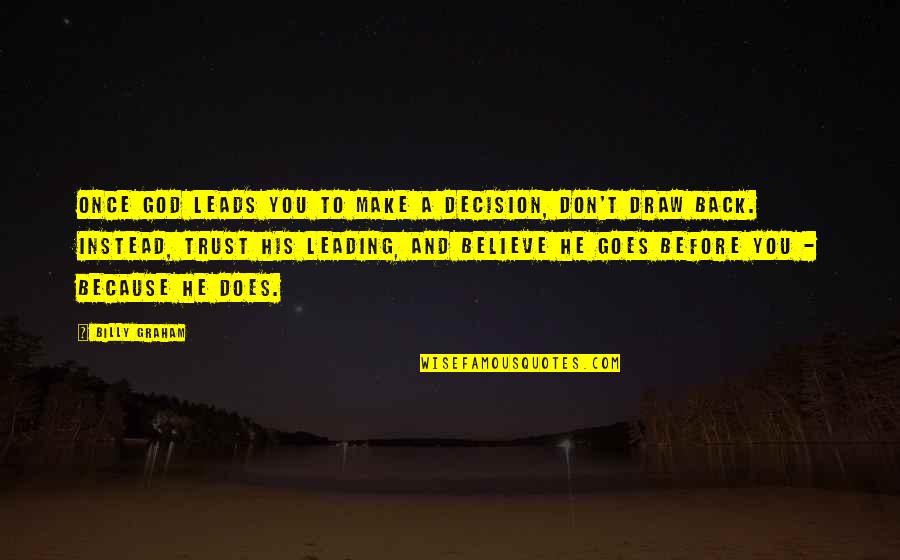 Once God leads you to make a decision, don't draw back. Instead, trust His leading, and believe He goes before you - because He does.
—
Billy Graham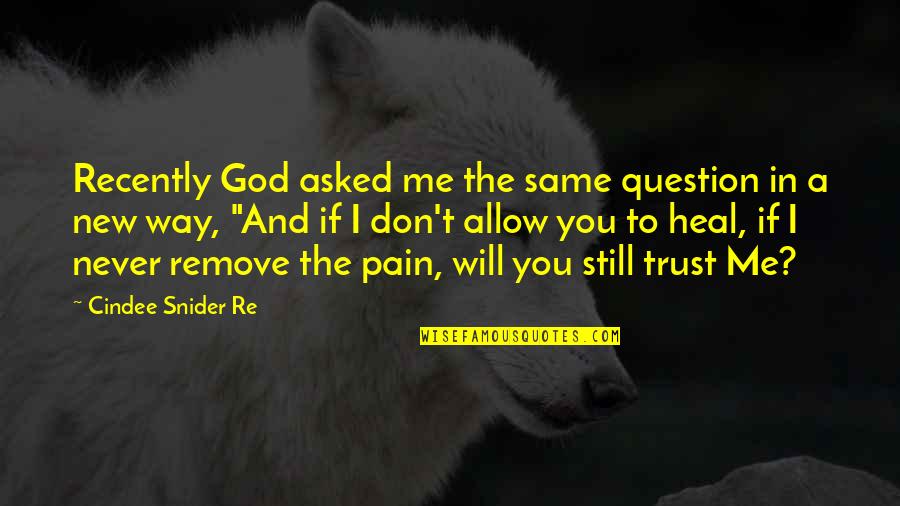 Recently God asked me the same question in a new way, "And if I don't allow you to heal, if I never remove the pain, will you still trust Me?
—
Cindee Snider Re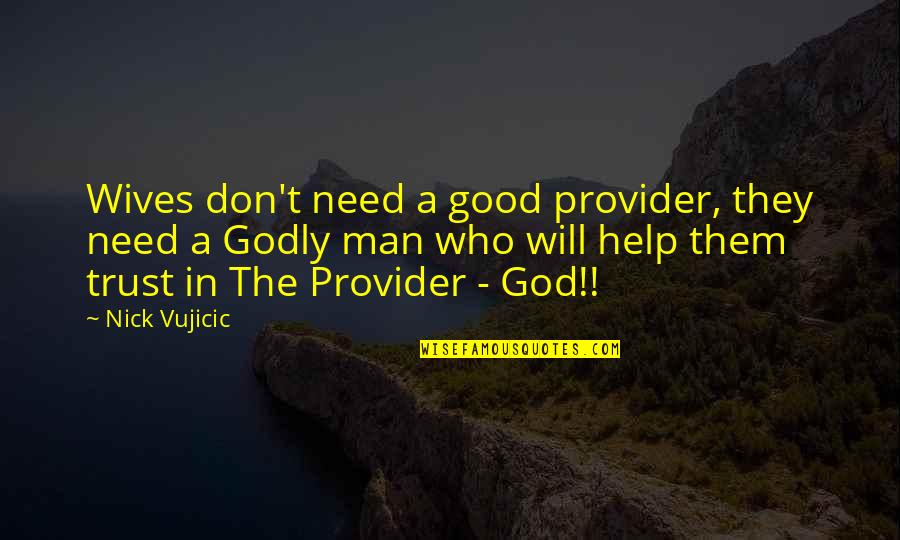 Wives don't need a good provider, they need a Godly man who will help them trust in The Provider - God!!
—
Nick Vujicic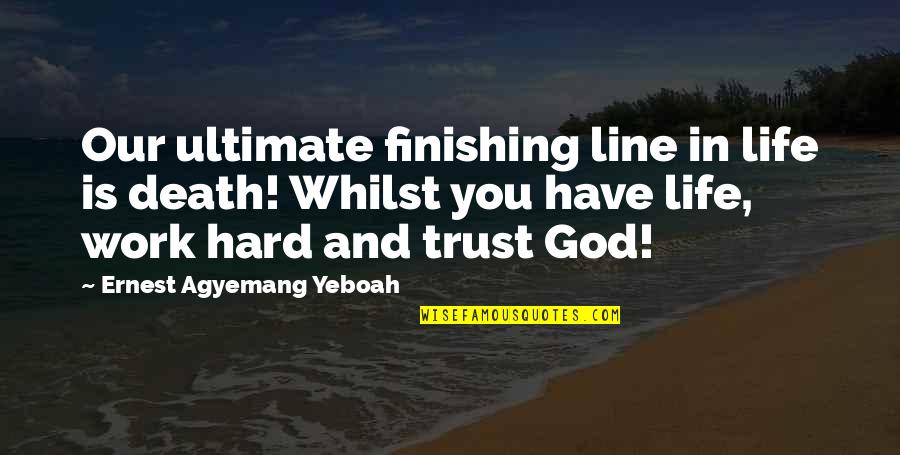 Our ultimate finishing line in life is death! Whilst you have life, work hard and trust God! —
Ernest Agyemang Yeboah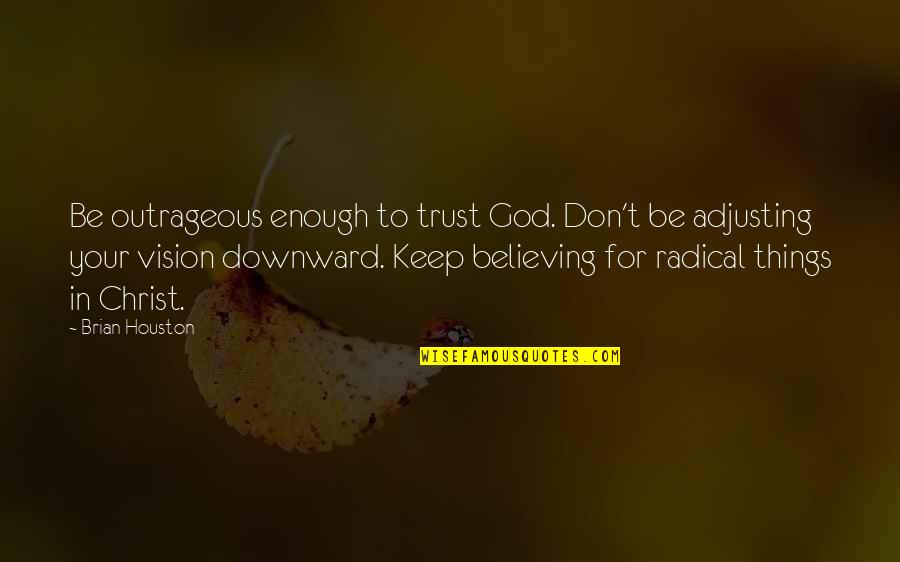 Be outrageous enough to trust God. Don't be adjusting your vision downward. Keep believing for radical things in Christ. —
Brian Houston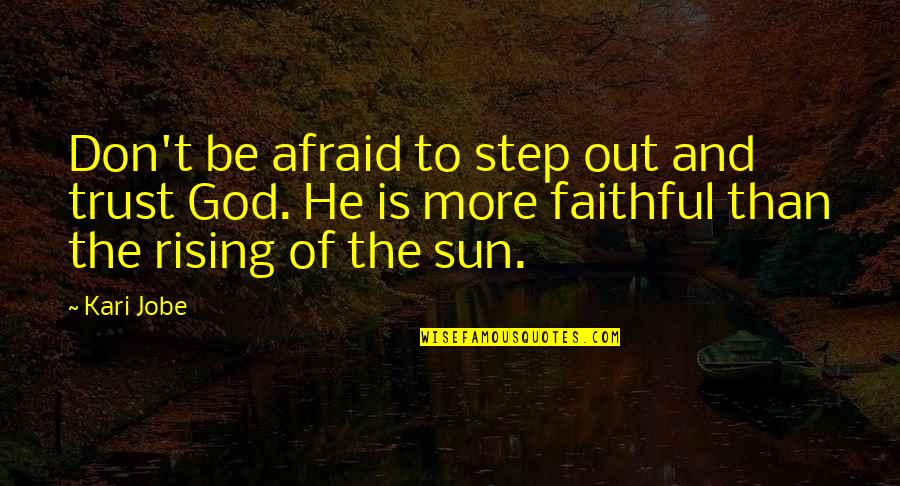 Don't be afraid to step out and trust God. He is more faithful than the rising of the sun. —
Kari Jobe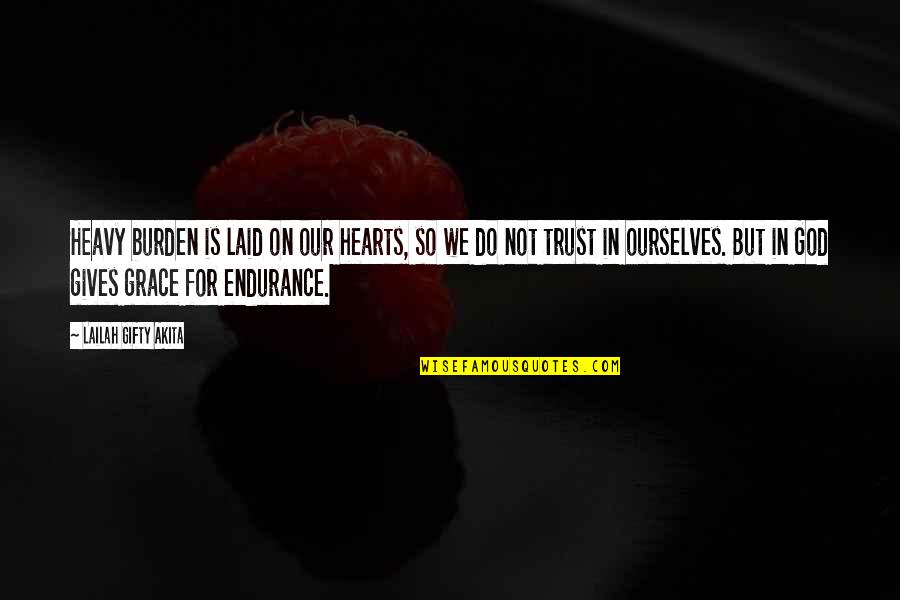 Heavy burden is laid on our hearts, so we do not trust in ourselves. But in God gives grace for endurance. —
Lailah Gifty Akita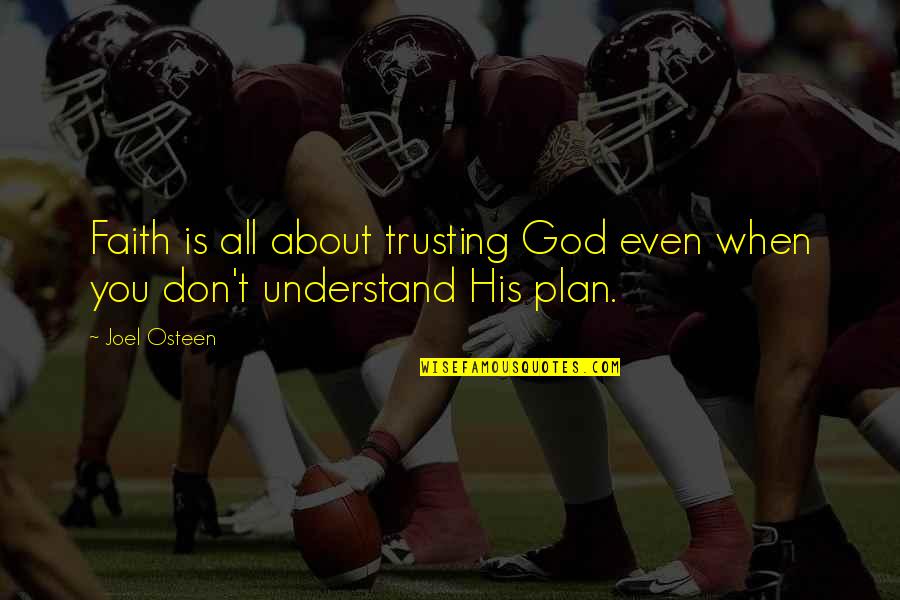 Faith is all about trusting God even when you don't understand His plan. —
Joel Osteen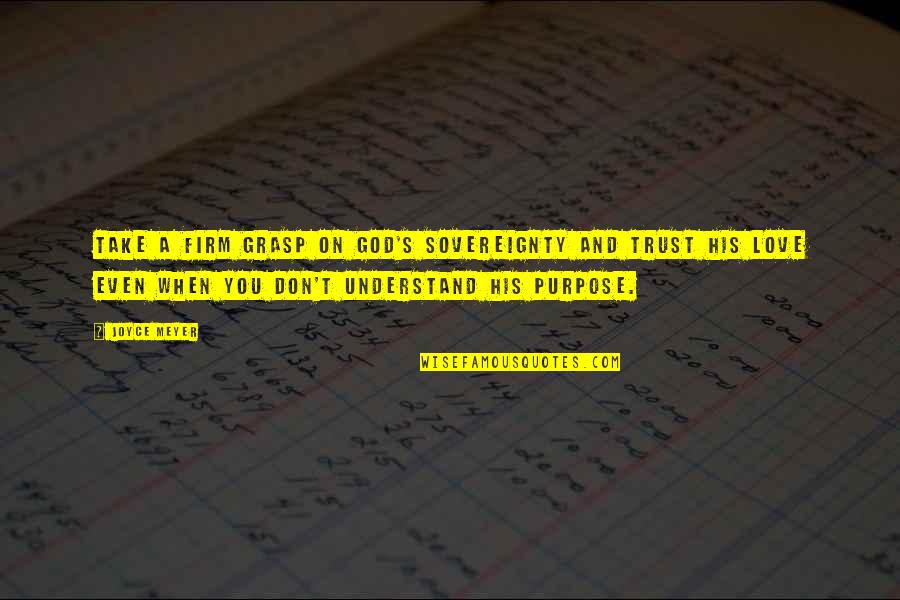 Take a firm grasp on God's sovereignty and trust His love even when you don't understand His purpose. —
Joyce Meyer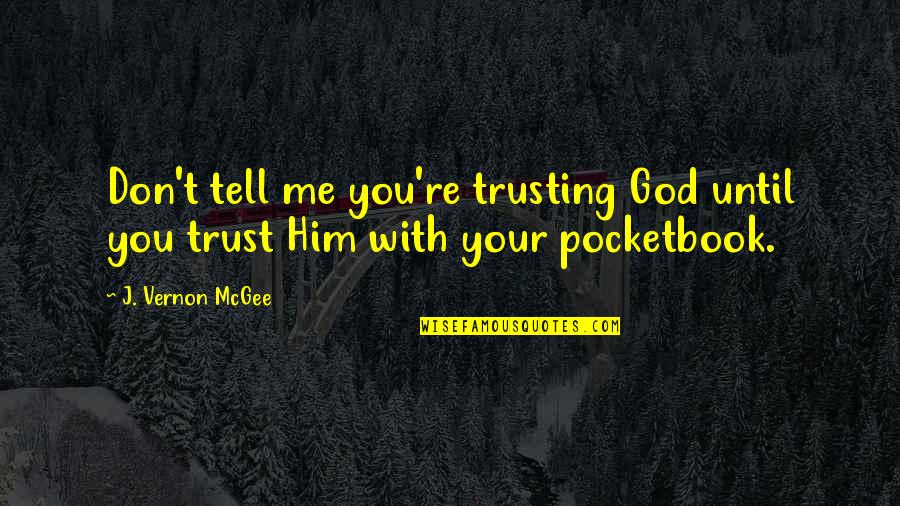 Don't tell me you're trusting God until you trust Him with your pocketbook. —
J. Vernon McGee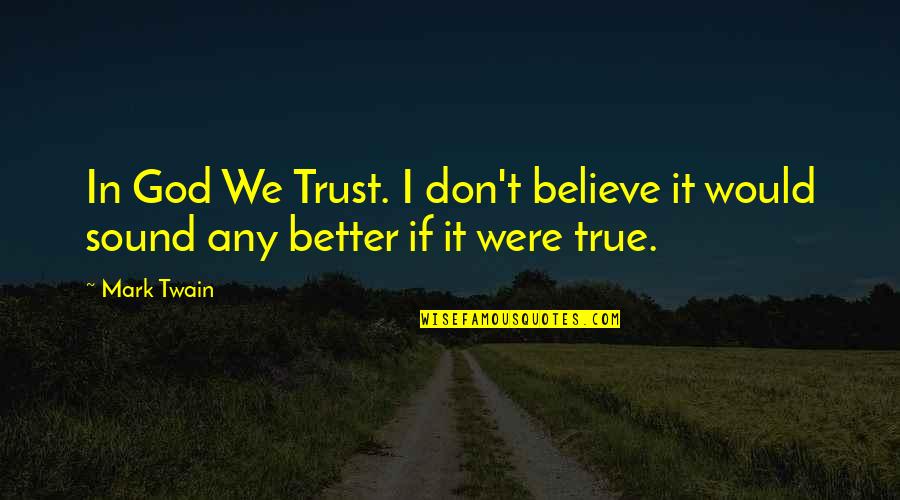 In God We Trust. I don't believe it would sound any better if it were true. —
Mark Twain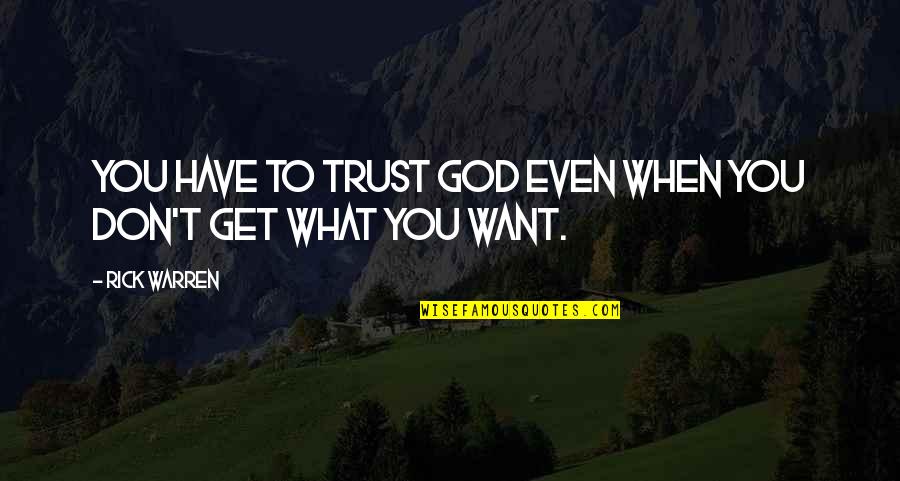 You have to trust God even when you don't get what you want. —
Rick Warren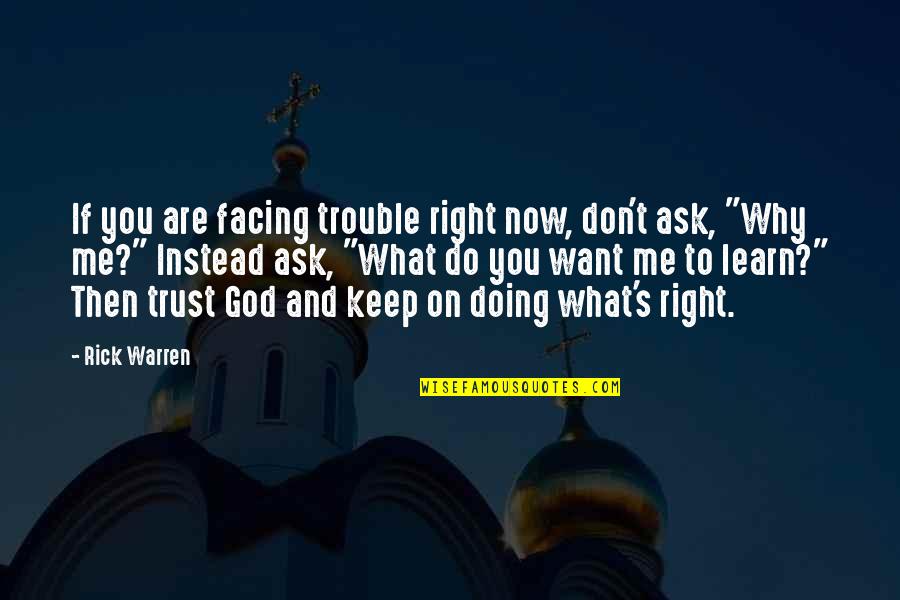 If you are facing trouble right now, don't ask, "Why me?" Instead ask, "What do you want me to learn?" Then trust God and keep on doing what's right. —
Rick Warren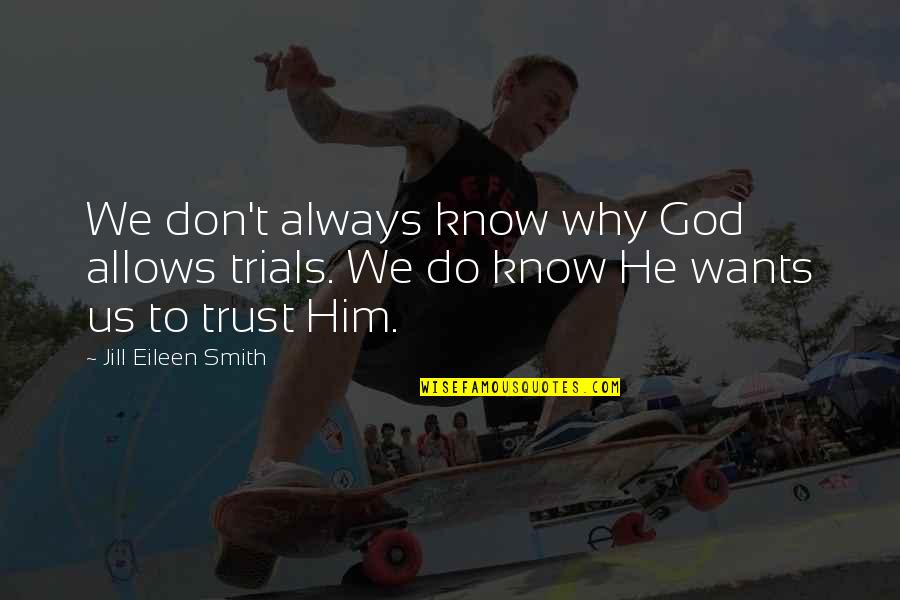 We don't always know why God allows trials. We do know He wants us to trust Him. —
Jill Eileen Smith
Life is filled with things you don't expect, but the Bible tells us to respond by trusting God and continuing to worship him, —
Laura Story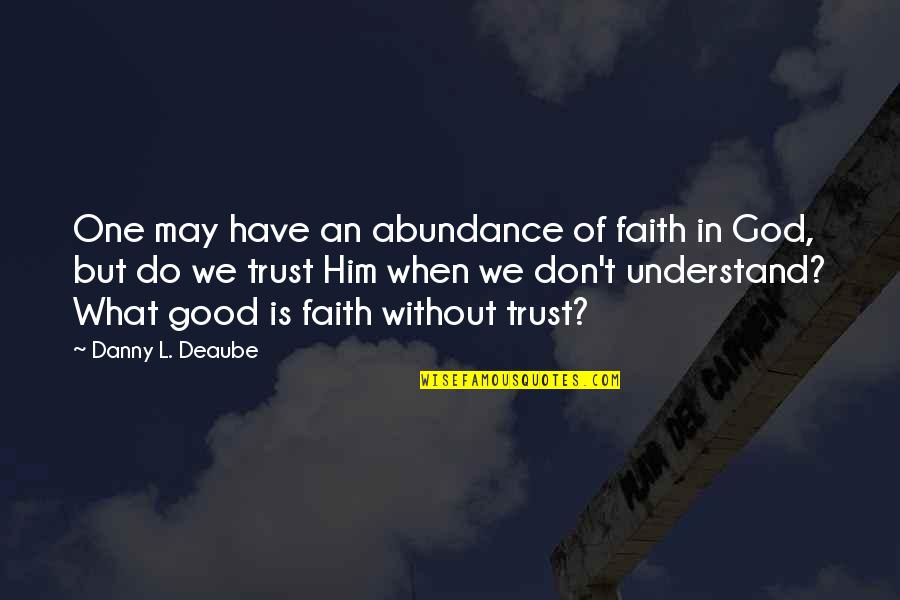 One may have an abundance of faith in God, but do we trust Him when we don't understand? What good is faith without trust? —
Danny L. Deaube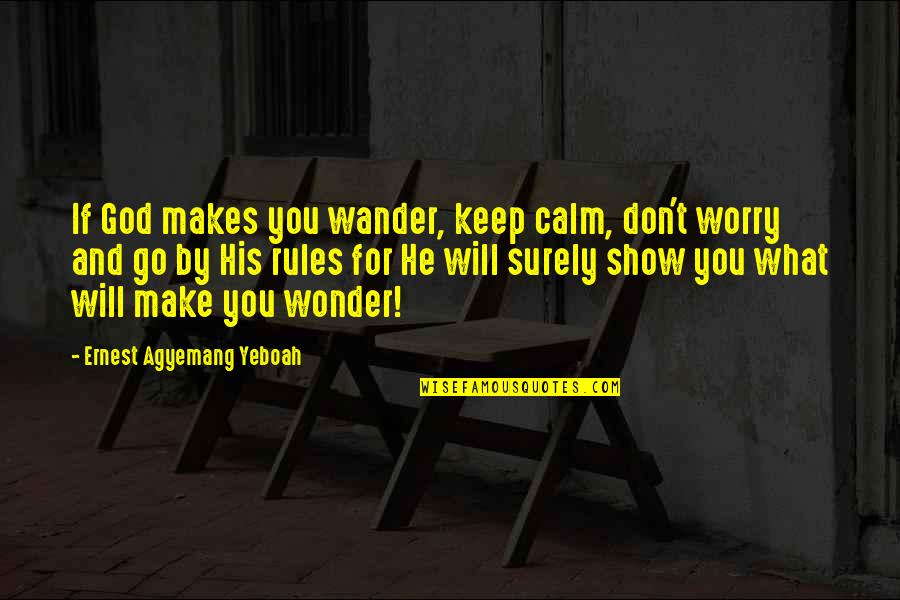 If God makes you wander, keep calm, don't worry and go by His rules for He will surely show you what will make you wonder! —
Ernest Agyemang Yeboah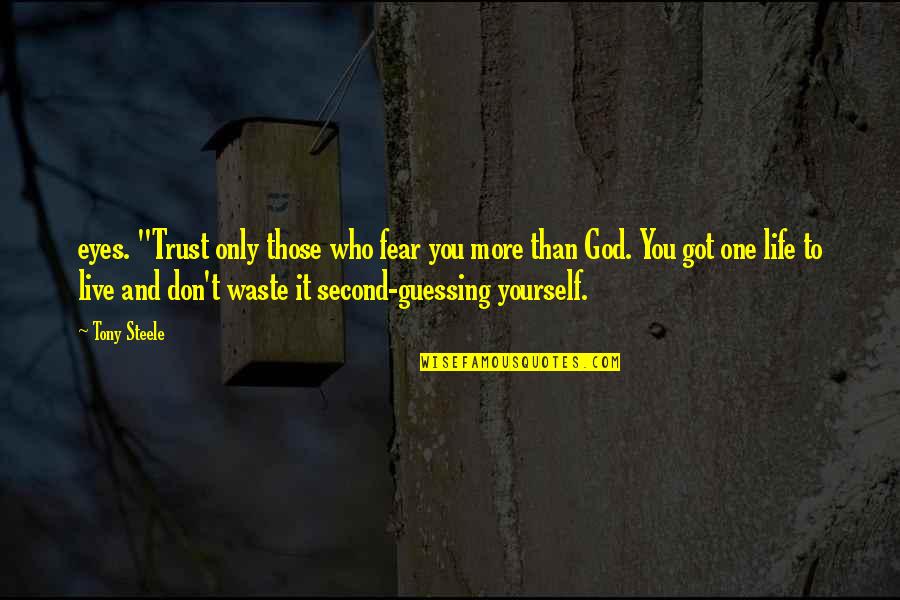 eyes. "Trust only those who fear you more than God. You got one life to live and don't waste it second-guessing yourself. —
Tony Steele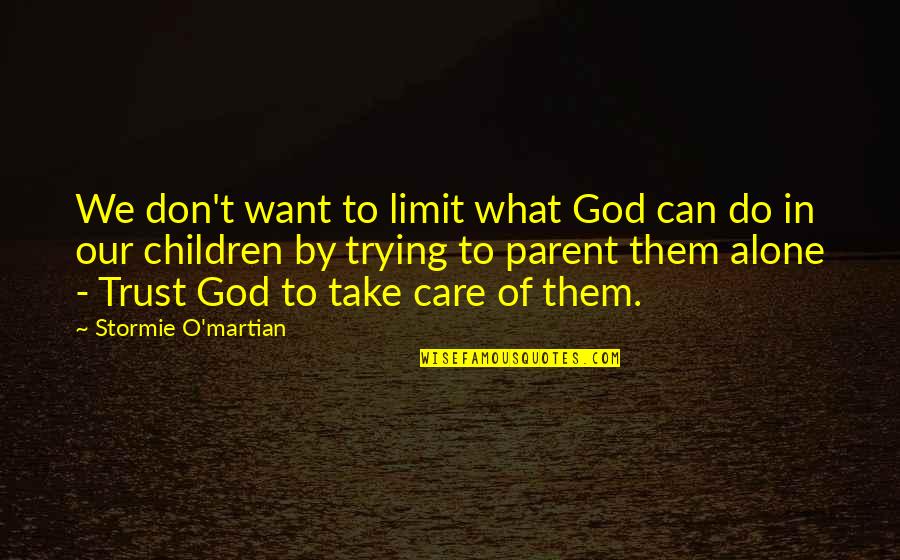 We don't want to limit what God can do in our children by trying to parent them alone - Trust God to take care of them. —
Stormie O'martian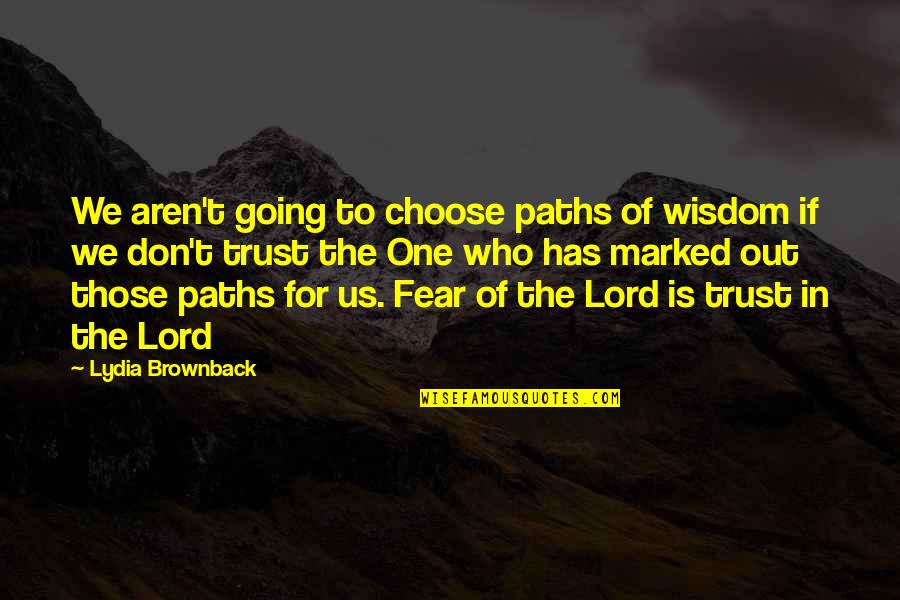 We aren't going to choose paths of wisdom if we don't trust the One who has marked out those paths for us. Fear of the Lord is trust in the Lord —
Lydia Brownback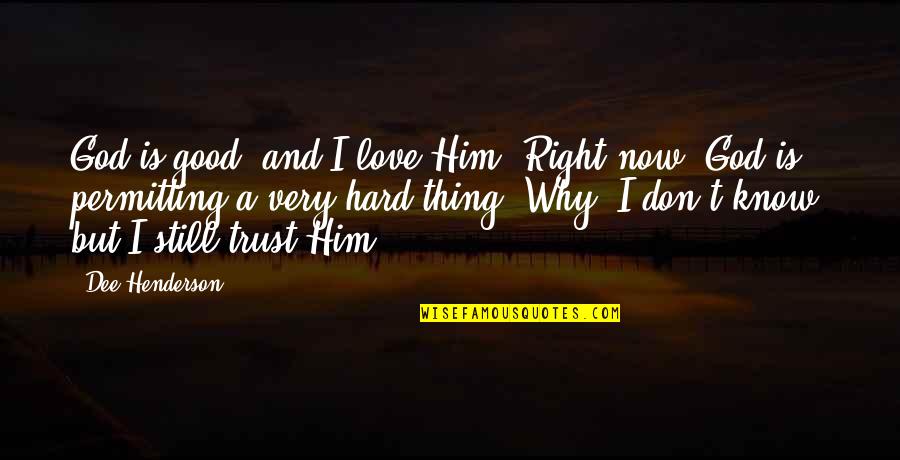 God is good, and I love Him. Right now, God is permitting a very hard thing. Why, I don't know, but I still trust Him. —
Dee Henderson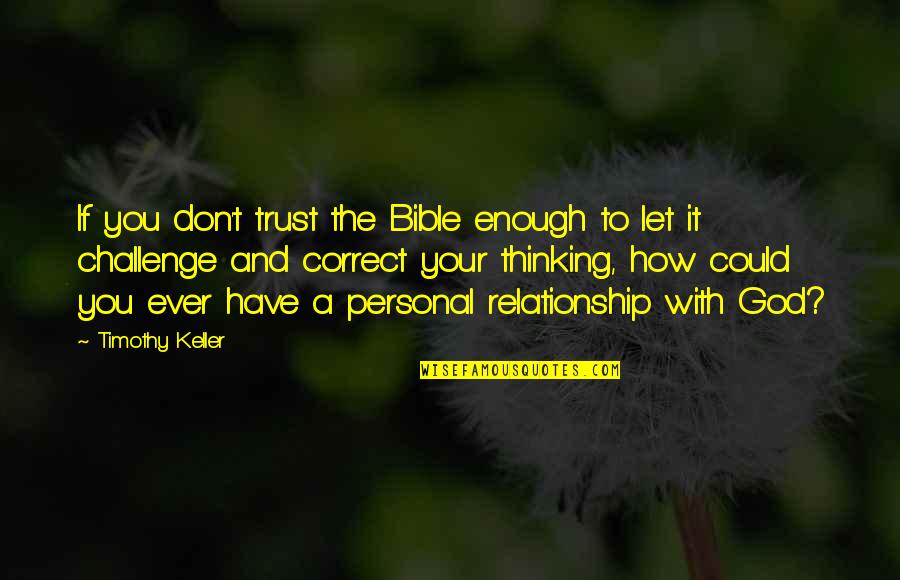 If you don't trust the Bible enough to let it challenge and correct your thinking, how could you ever have a personal relationship with God? —
Timothy Keller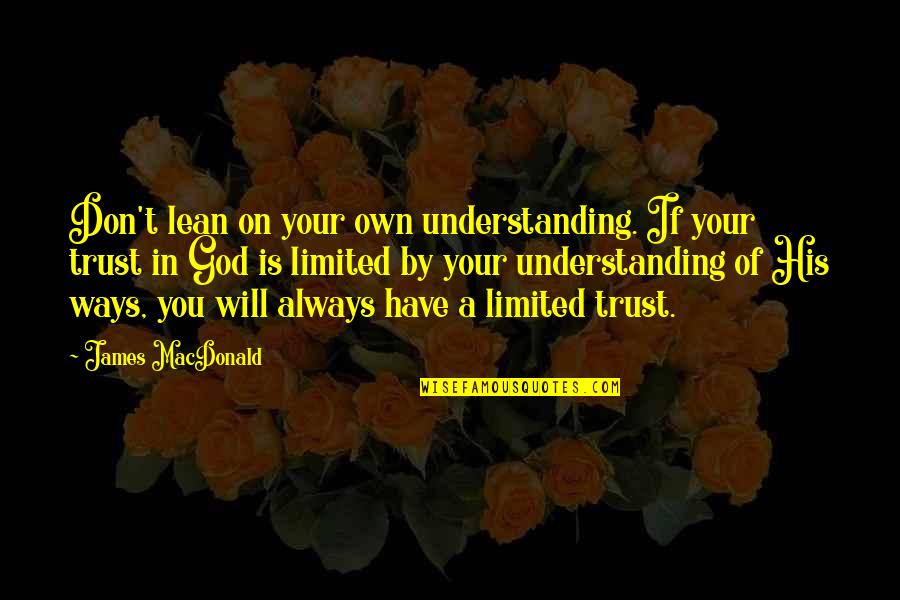 Don't lean on your own understanding. If your trust in God is limited by your understanding of His ways, you will always have a limited trust. —
James MacDonald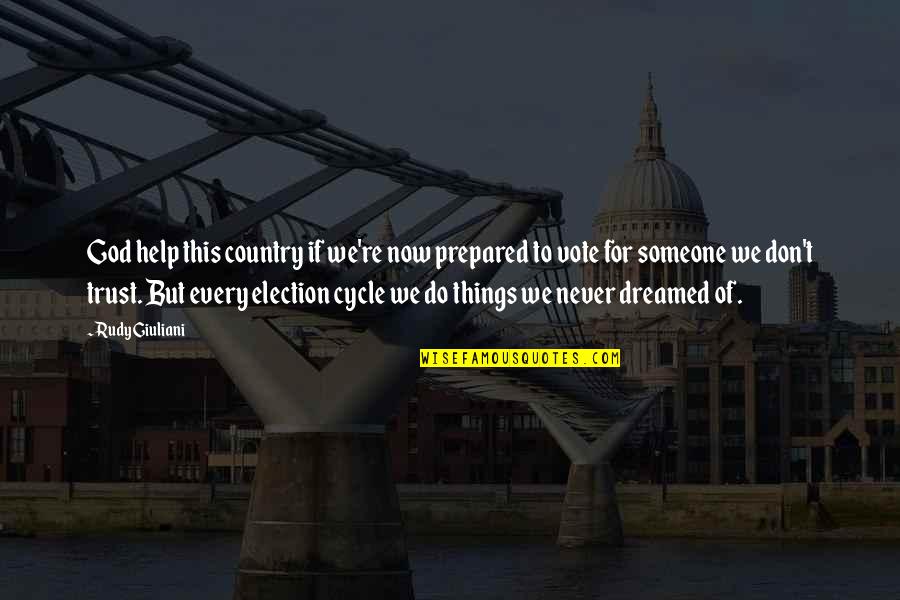 God help this country if we're now prepared to vote for someone we don't trust. But every election cycle we do things we never dreamed of. —
Rudy Giuliani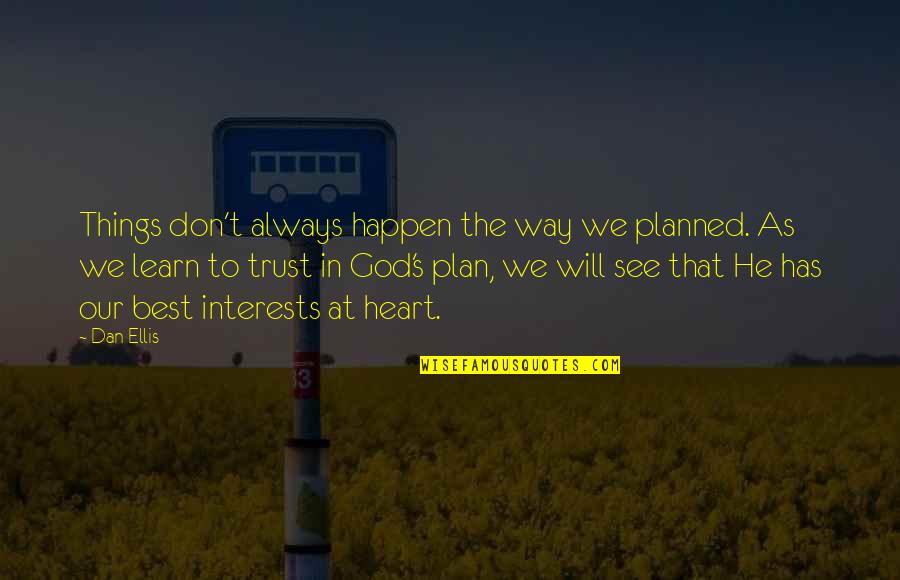 Things don't always happen the way we planned. As we learn to trust in God's plan, we will see that He has our best interests at heart. —
Dan Ellis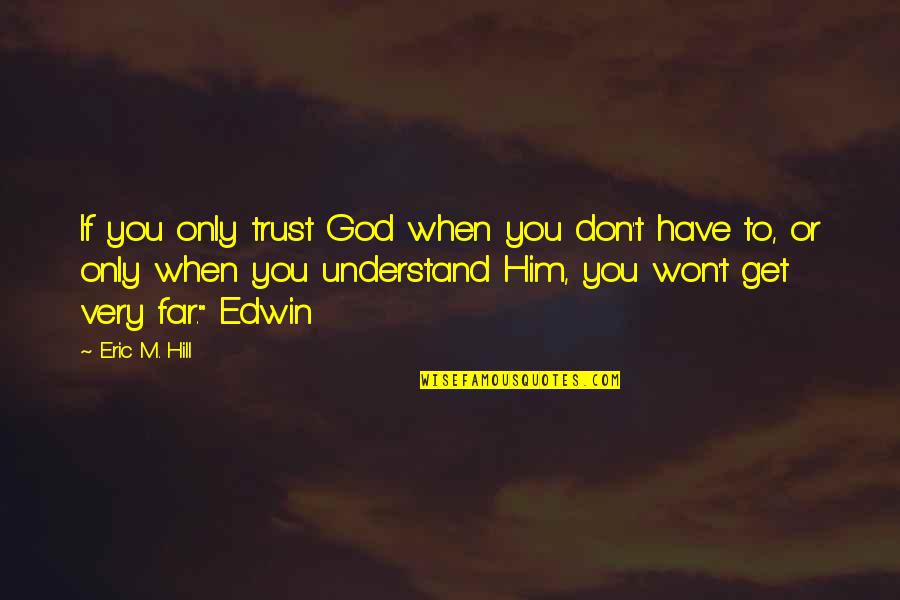 If you only trust God when you don't have to, or only when you understand Him, you won't get very far." Edwin —
Eric M. Hill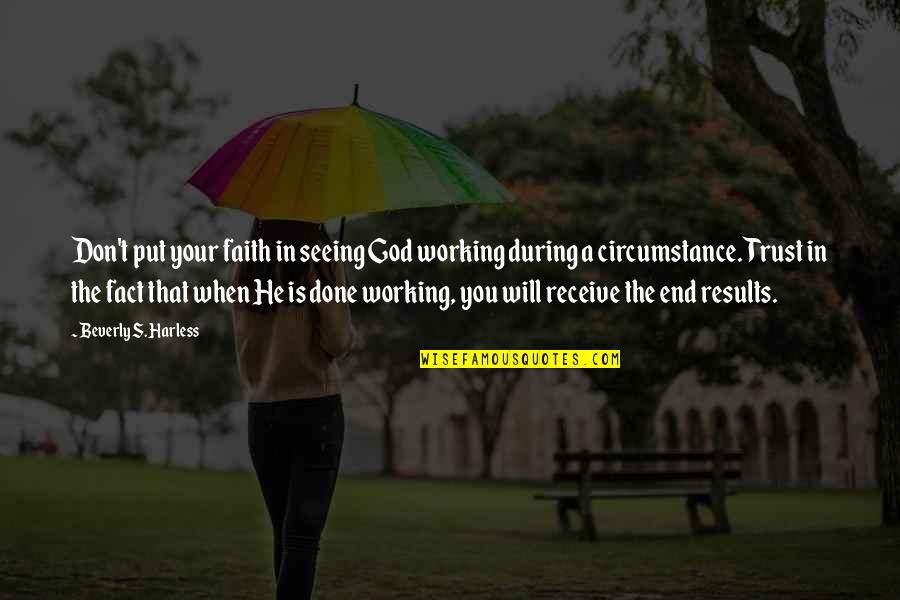 Don't put your faith in seeing God working during a circumstance. Trust in the fact that when He is done working, you will receive the end results. —
Beverly S. Harless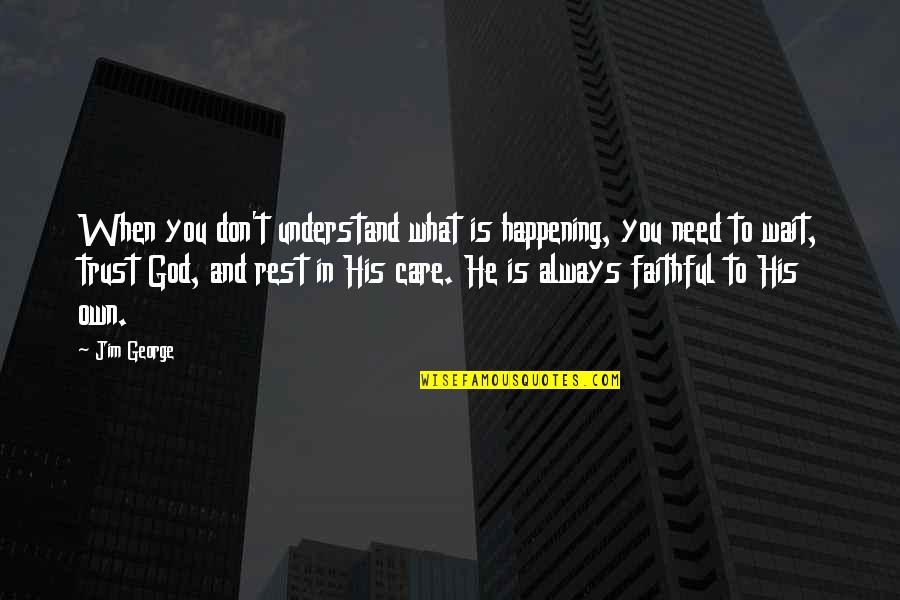 When you don't understand what is happening, you need to wait, trust God, and rest in His care. He is always faithful to His own. —
Jim George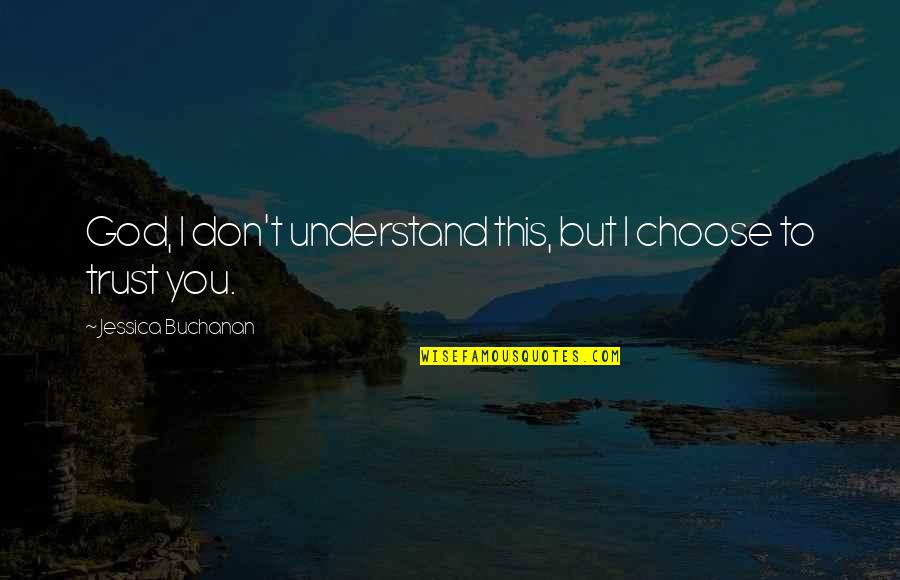 God, I don't understand this, but I choose to trust you. —
Jessica Buchanan