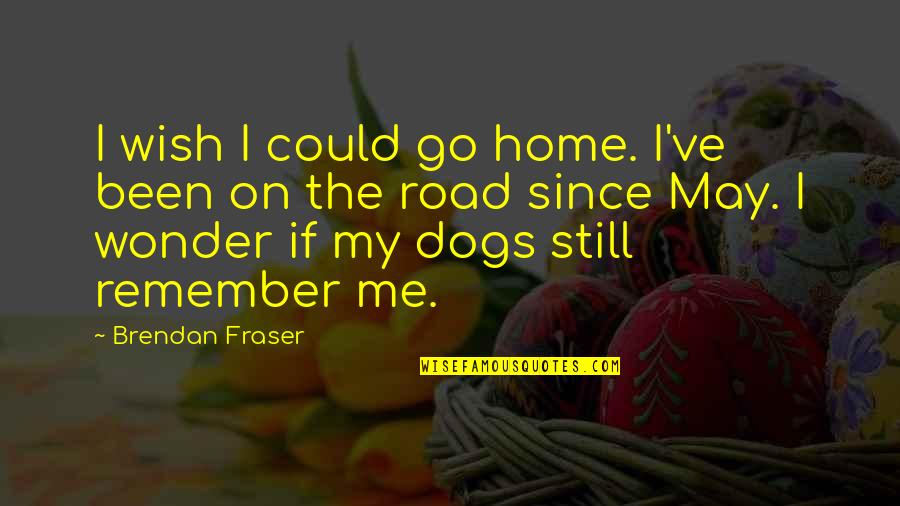 I wish I could go home. I've been on the road since May. I wonder if my dogs still remember me.
—
Brendan Fraser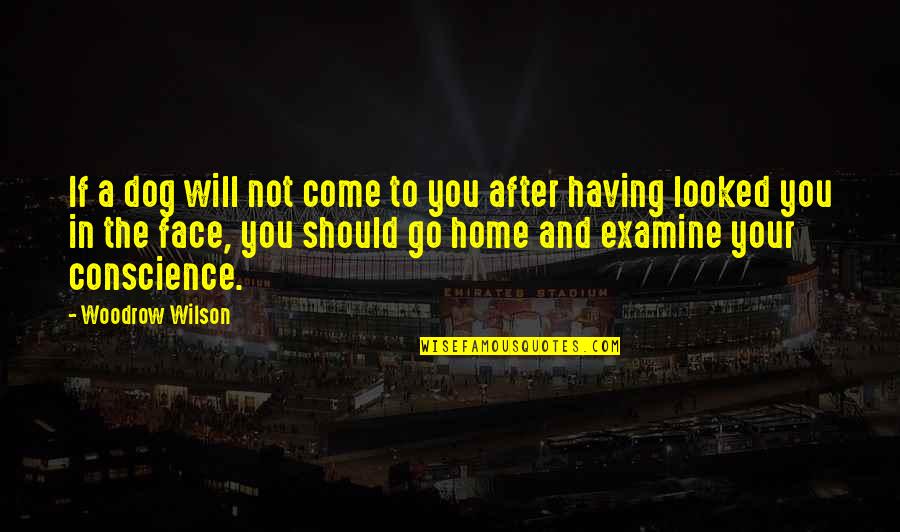 If a dog will not come to you after having looked you in the face, you should go home and examine your conscience.
—
Woodrow Wilson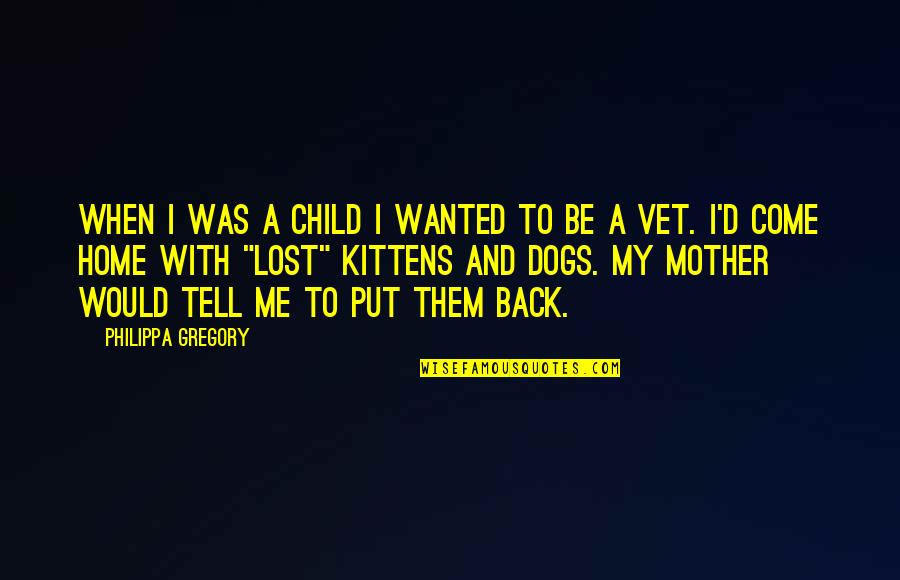 When I was a child I wanted to be a vet. I'd come home with "lost" kittens and dogs. My mother would tell me to put them back.
—
Philippa Gregory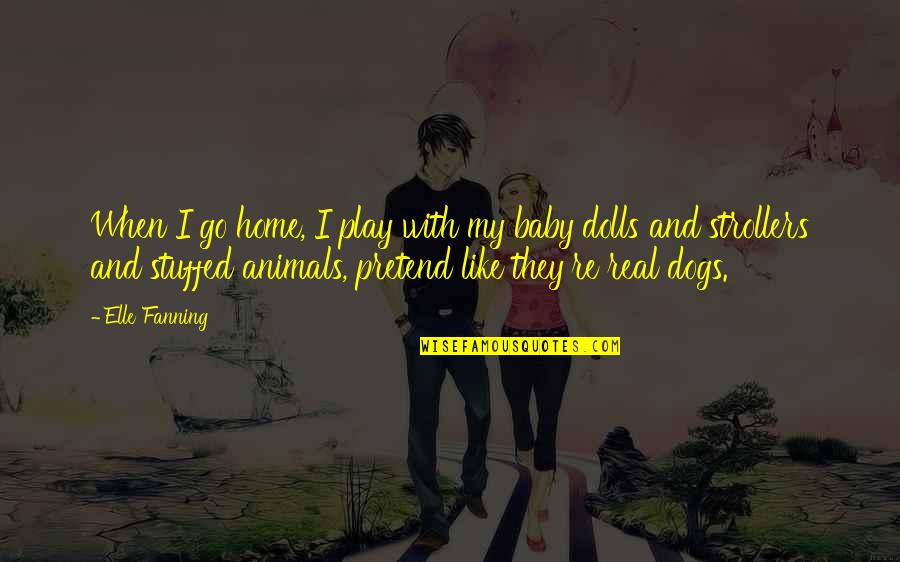 When I go home, I play with my baby dolls and strollers and stuffed animals, pretend like they're real dogs.
—
Elle Fanning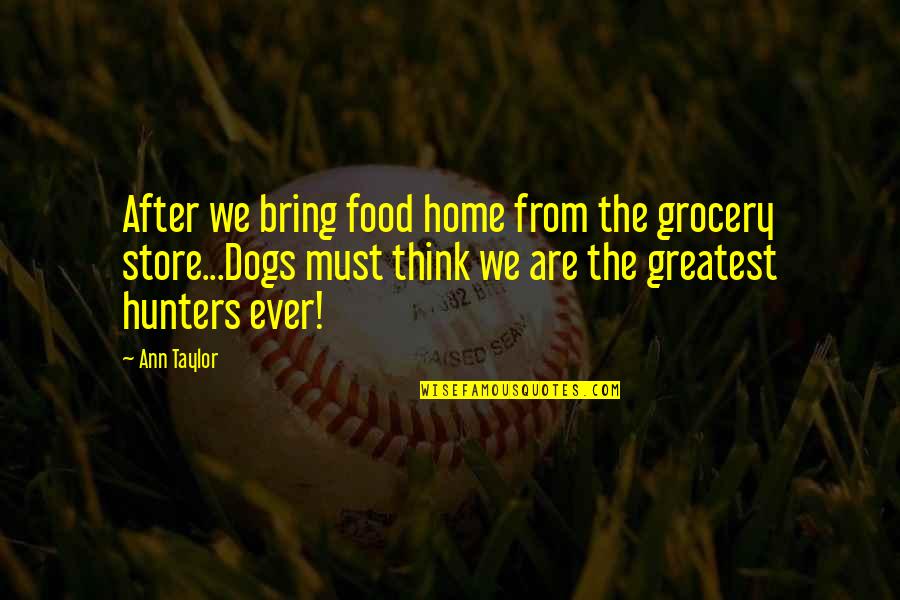 After we bring food home from the grocery store...Dogs must think we are the greatest hunters ever!
—
Ann Taylor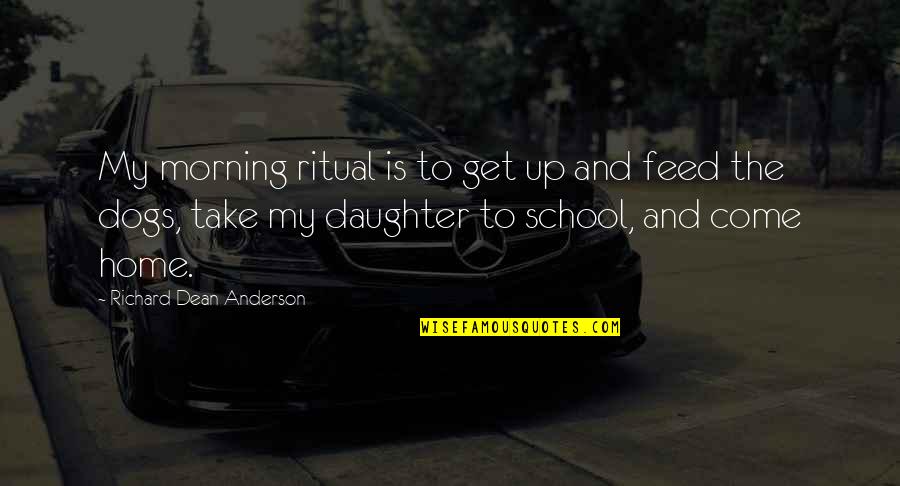 My morning ritual is to get up and feed the dogs, take my daughter to school, and come home.
—
Richard Dean Anderson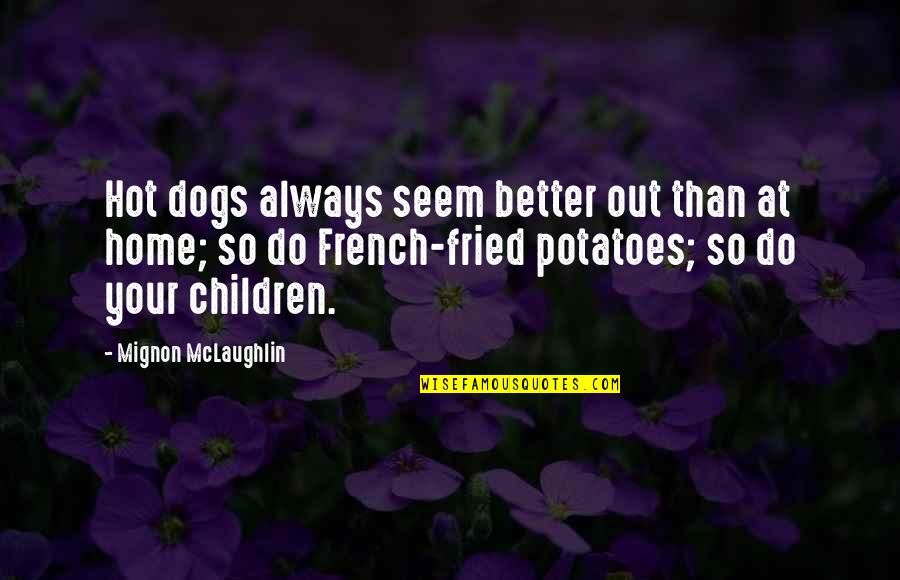 Hot dogs always seem better out than at home; so do French-fried potatoes; so do your children.
—
Mignon McLaughlin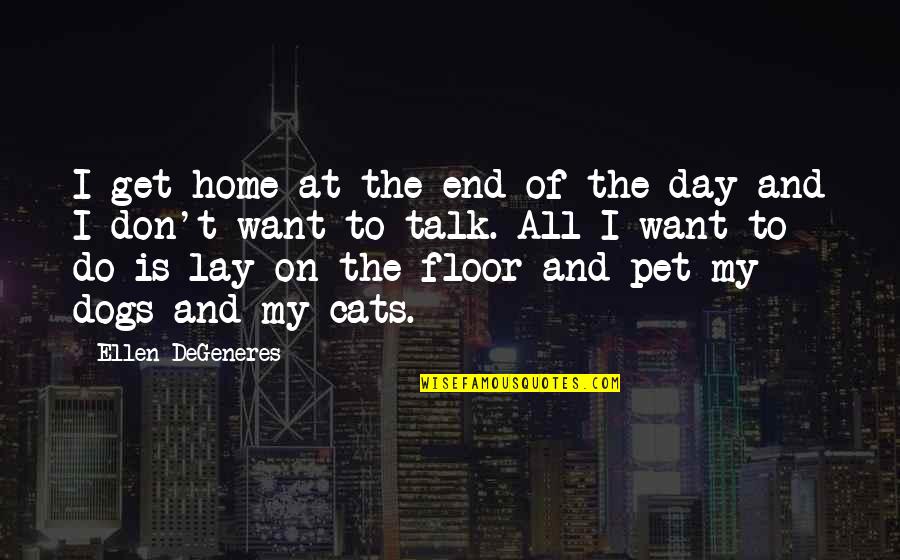 I get home at the end of the day and I don't want to talk. All I want to do is lay on the floor and pet my dogs and my cats. —
Ellen DeGeneres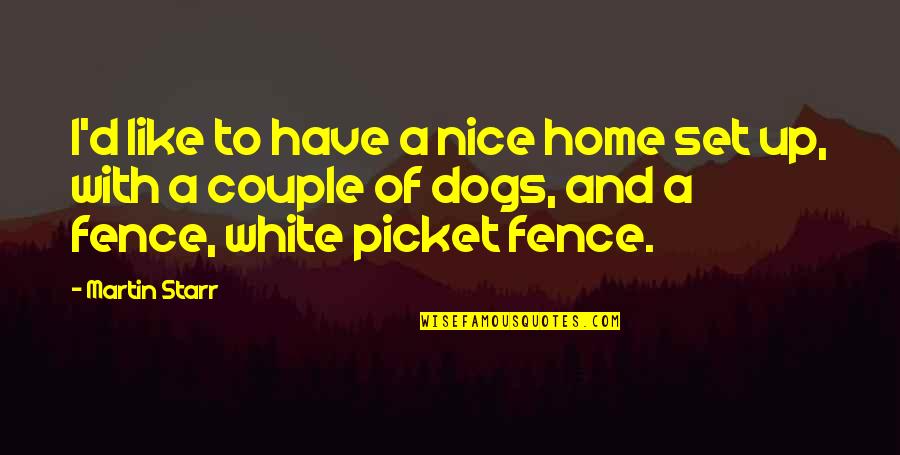 I'd like to have a nice home set up, with a couple of dogs, and a fence, white picket fence. —
Martin Starr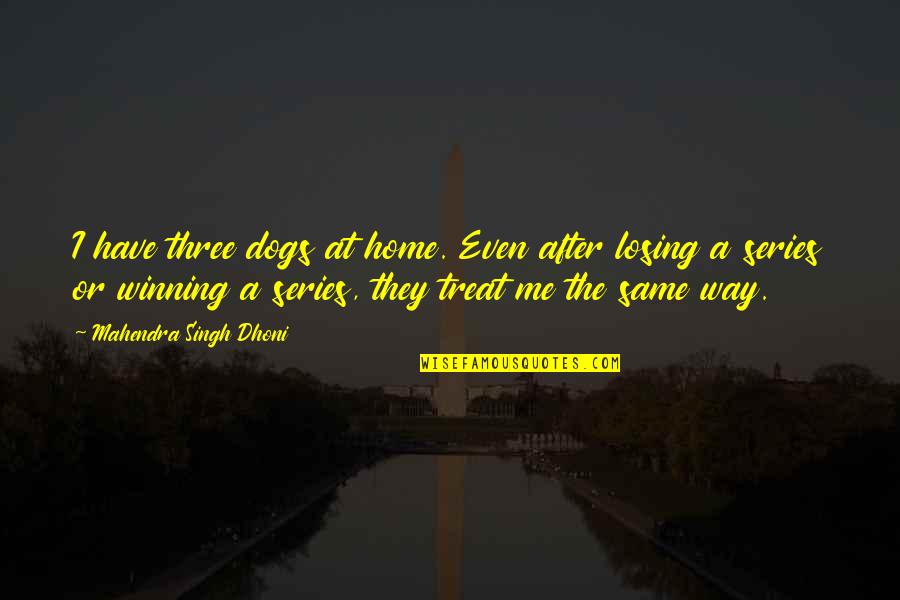 I have three dogs at home. Even after losing a series or winning a series, they treat me the same way. —
Mahendra Singh Dhoni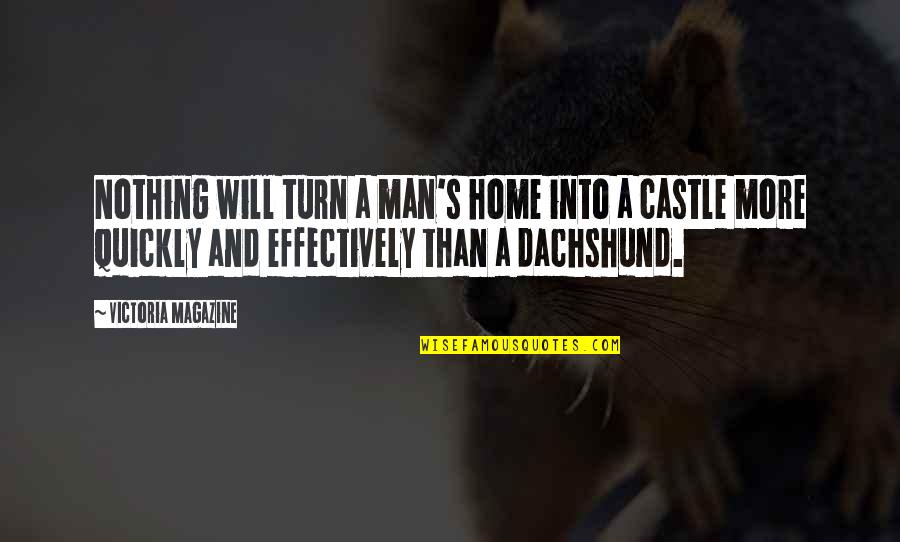 Nothing will turn a man's home into a castle more quickly and effectively than a dachshund. —
Victoria Magazine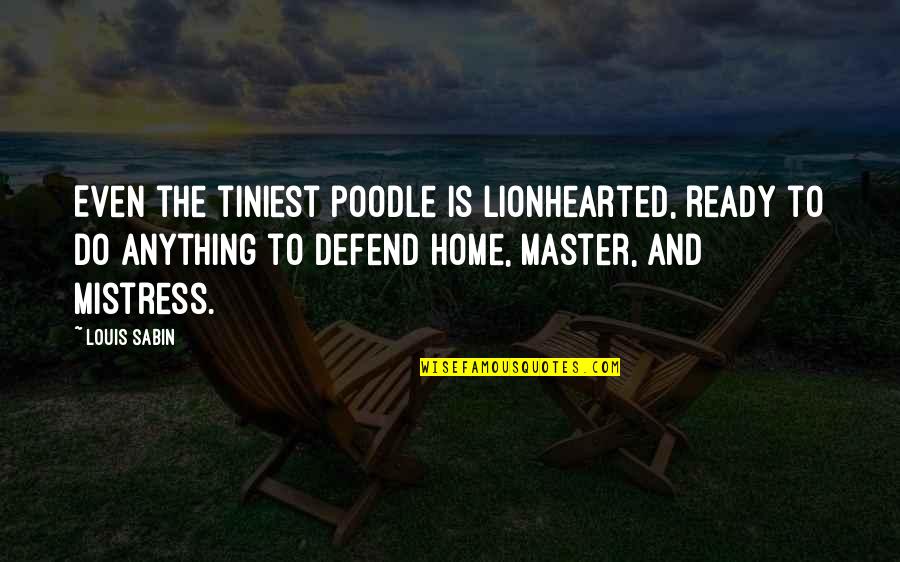 Even the tiniest poodle is lionhearted, ready to do anything to defend home, master, and mistress. —
Louis Sabin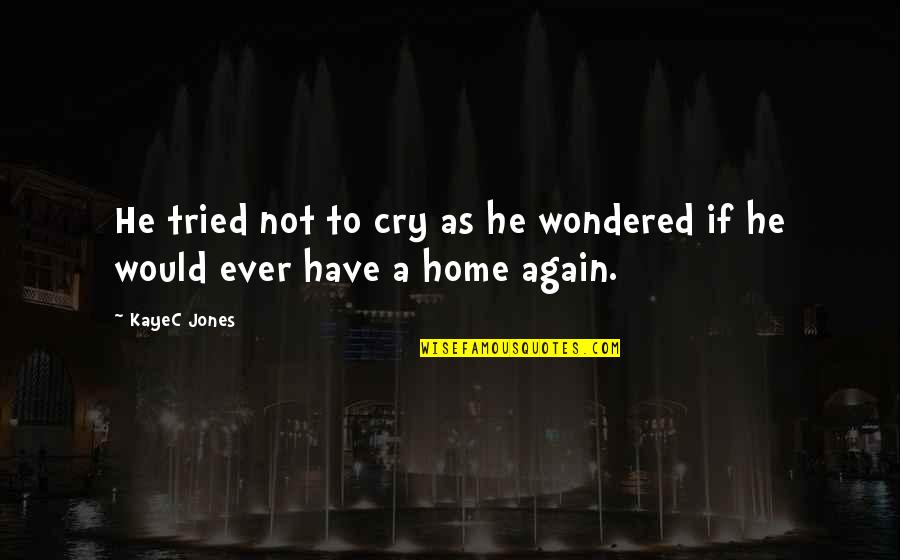 He tried not to cry as he wondered if he would ever have a home again. —
KayeC Jones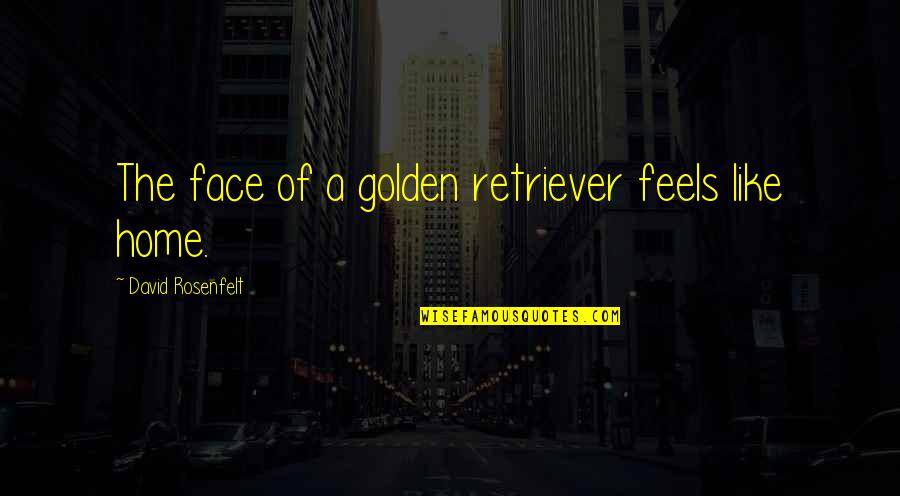 The face of a golden retriever feels like home. —
David Rosenfelt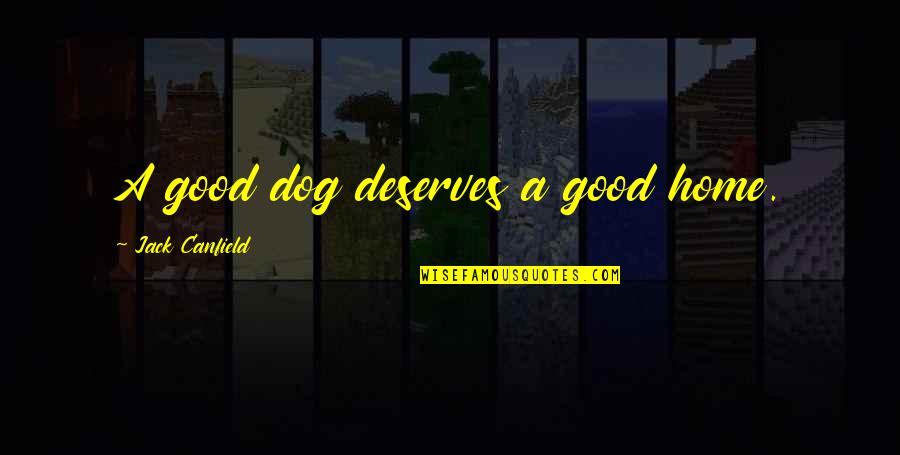 A good dog deserves a good home. —
Jack Canfield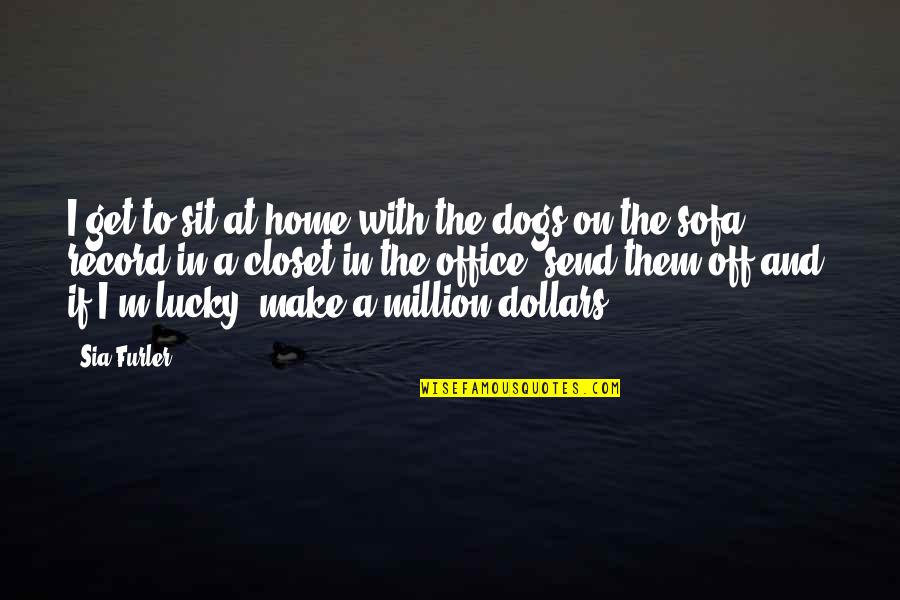 I get to sit at home with the dogs on the sofa, record in a closet in the office, send them off and, if I'm lucky, make a million dollars, —
Sia Furler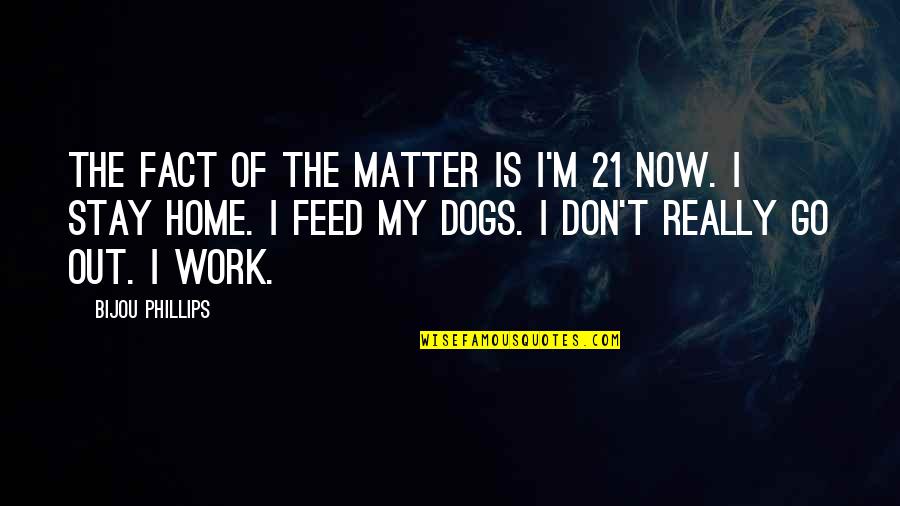 The fact of the matter is I'm 21 now. I stay home. I feed my dogs. I don't really go out. I work. —
Bijou Phillips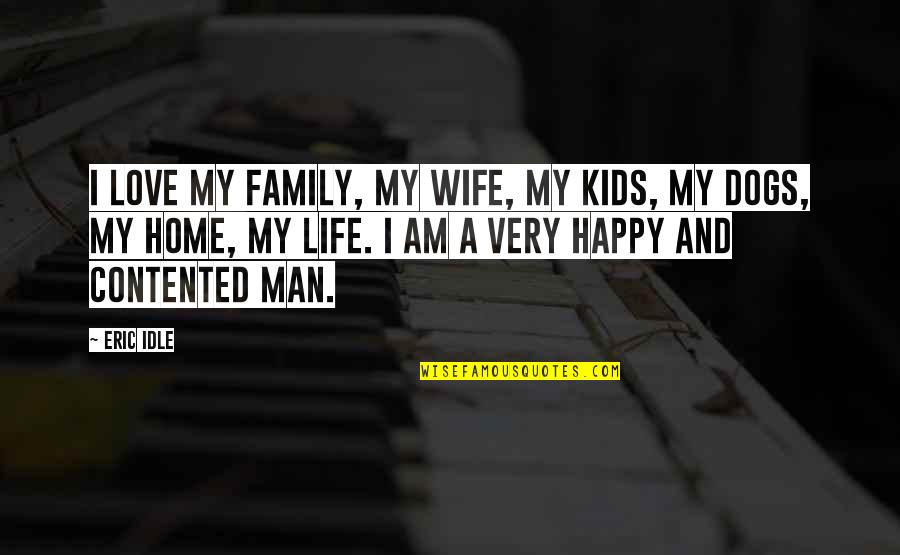 I love my family, my wife, my kids, my dogs, my home, my life. I am a very happy and contented man. —
Eric Idle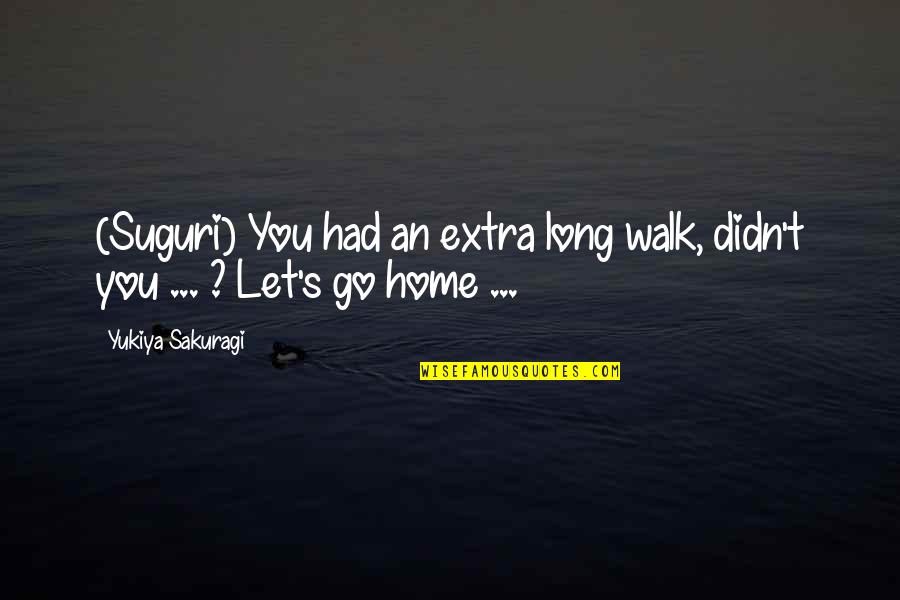 (Suguri) You had an extra long walk, didn't you ... ? Let's go home ... —
Yukiya Sakuragi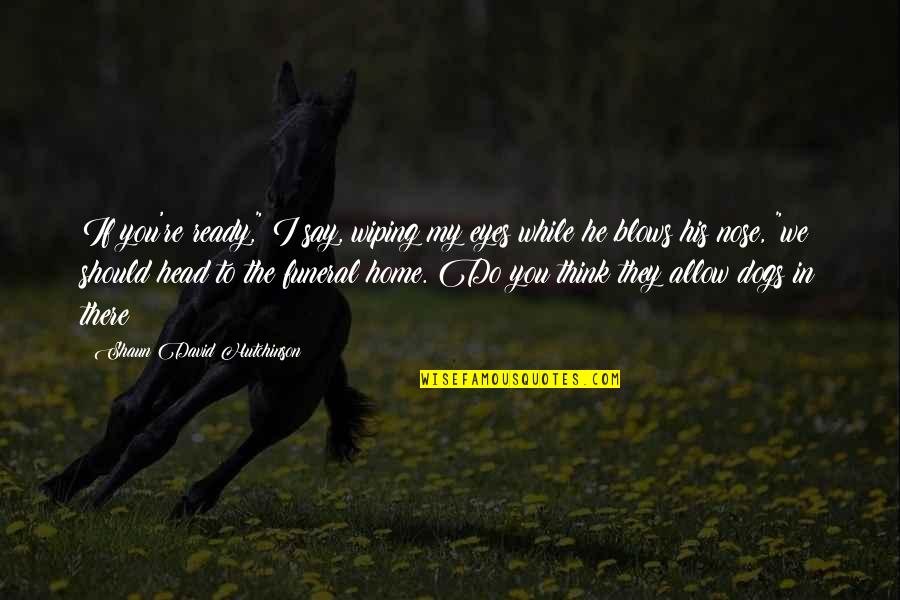 If you're ready," I say, wiping my eyes while he blows his nose, "we should head to the funeral home. Do you think they allow dogs in there? —
Shaun David Hutchinson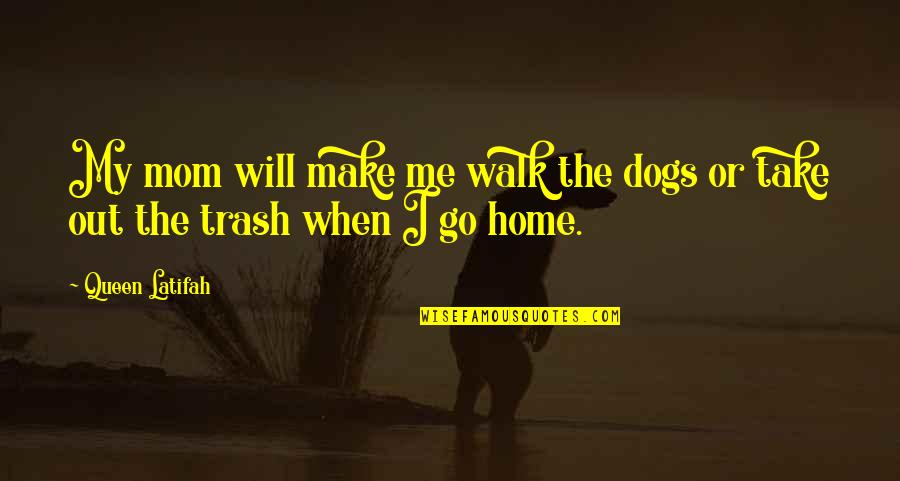 My mom will make me walk the dogs or take out the trash when I go home. —
Queen Latifah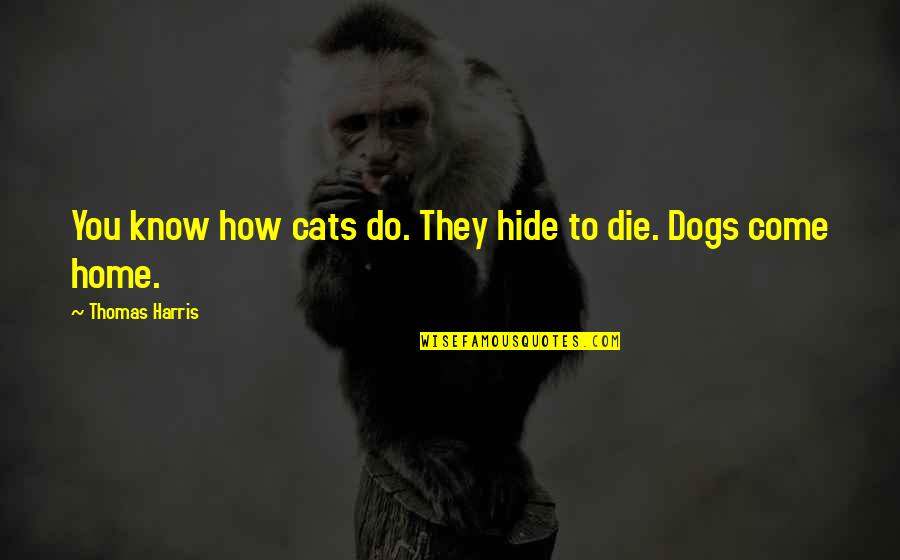 You know how cats do. They hide to die. Dogs come home. —
Thomas Harris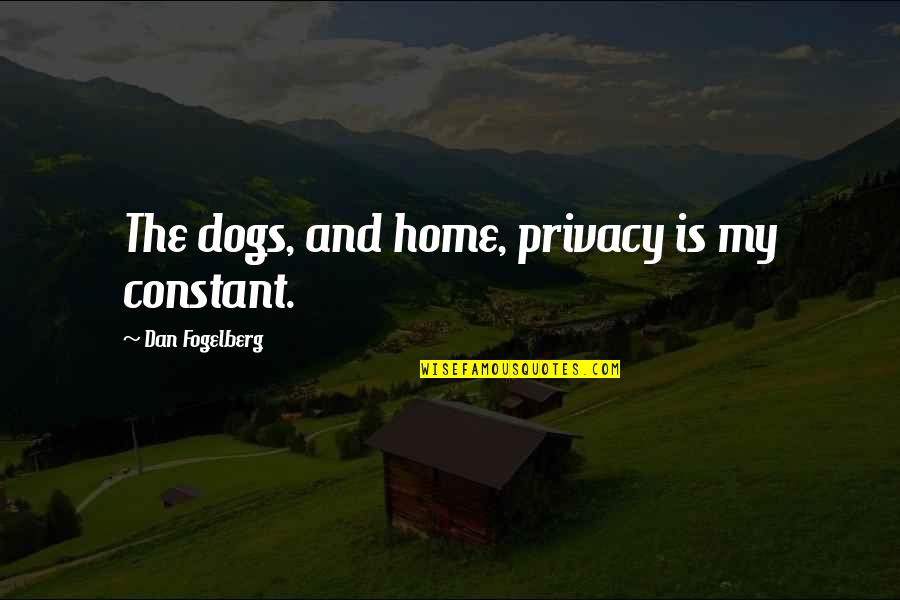 The dogs, and home, privacy is my constant. —
Dan Fogelberg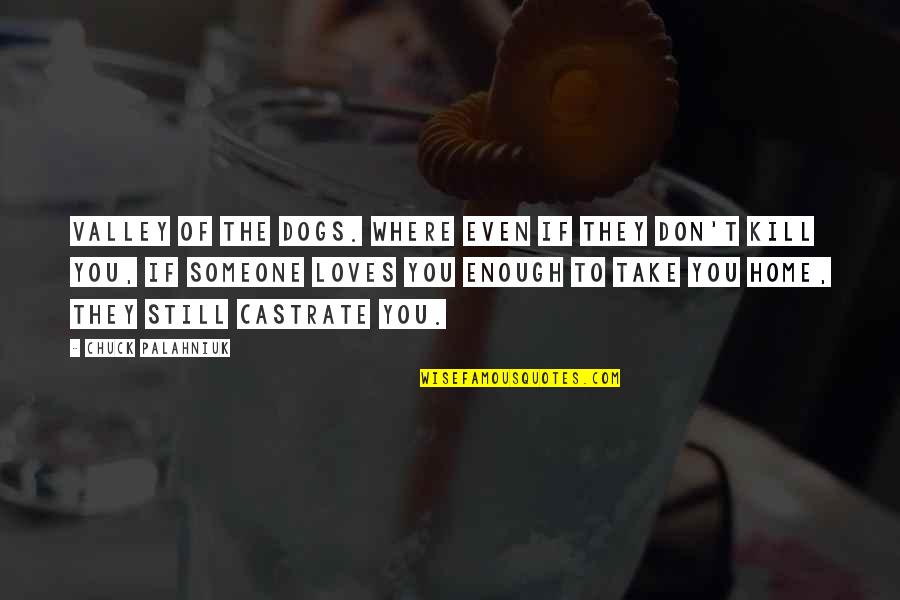 Valley of the Dogs. Where even if they don't kill you, if someone loves you enough to take you home, they still castrate you. —
Chuck Palahniuk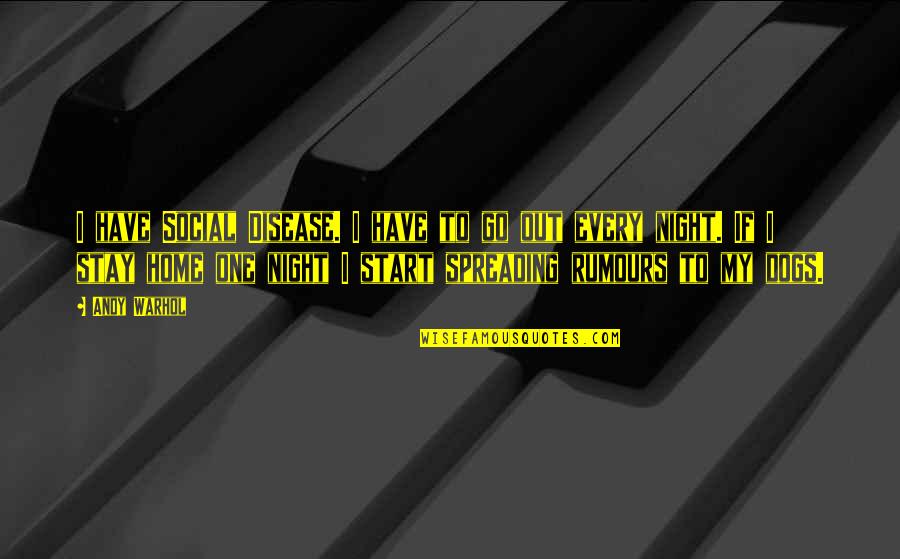 I have Social Disease. I have to go out every night. If I stay home one night I start spreading rumours to my dogs. —
Andy Warhol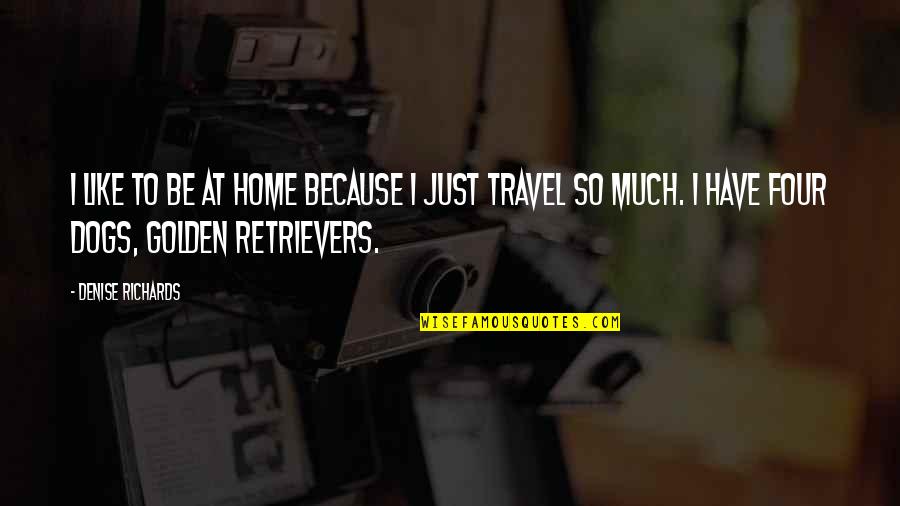 I like to be at home because I just travel so much. I have four dogs, golden retrievers. —
Denise Richards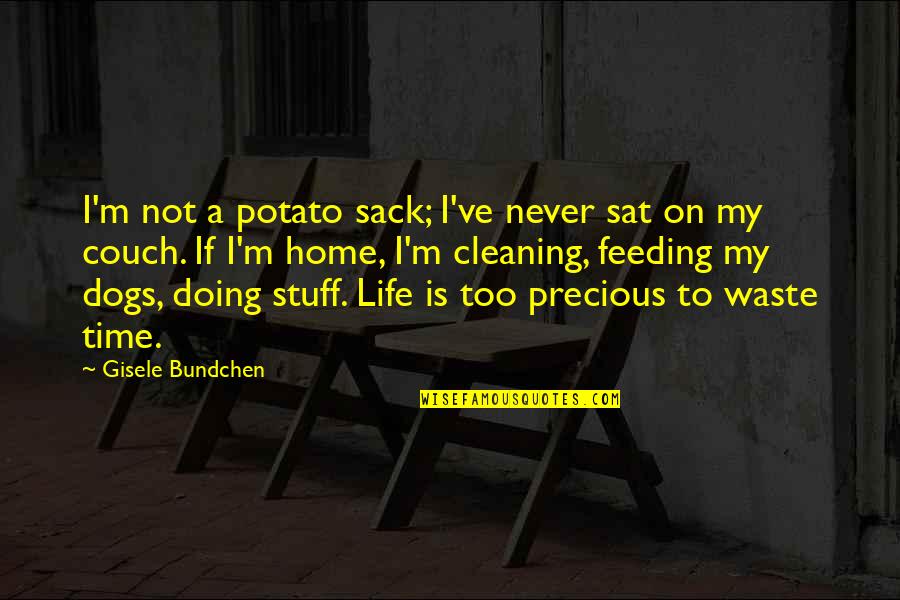 I'm not a potato sack; I've never sat on my couch. If I'm home, I'm cleaning, feeding my dogs, doing stuff. Life is too precious to waste time. —
Gisele Bundchen