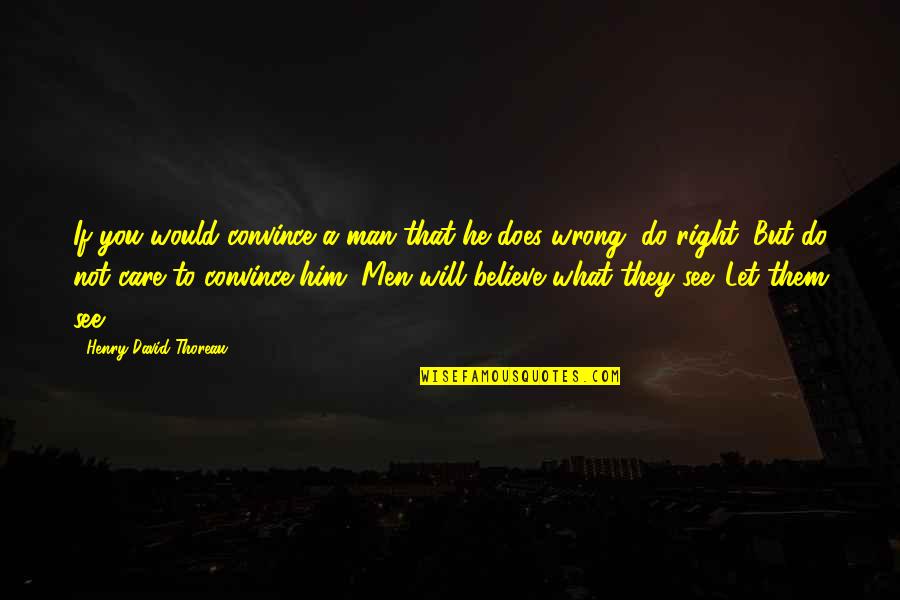 If you would convince a man that he does wrong, do right. But do not care to convince him. Men will believe what they see. Let them see.
—
Henry David Thoreau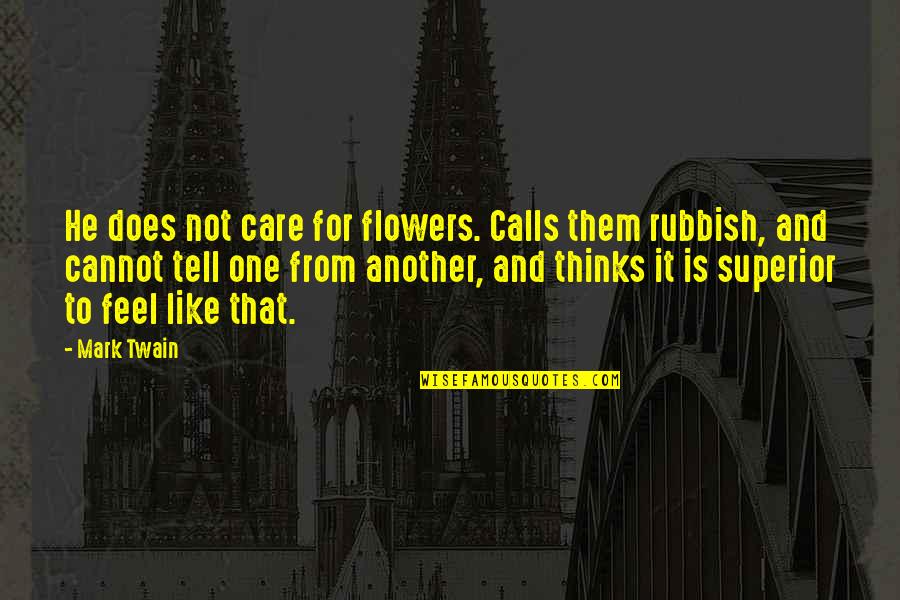 He does not care for flowers. Calls them rubbish, and cannot tell one from another, and thinks it is superior to feel like that.
—
Mark Twain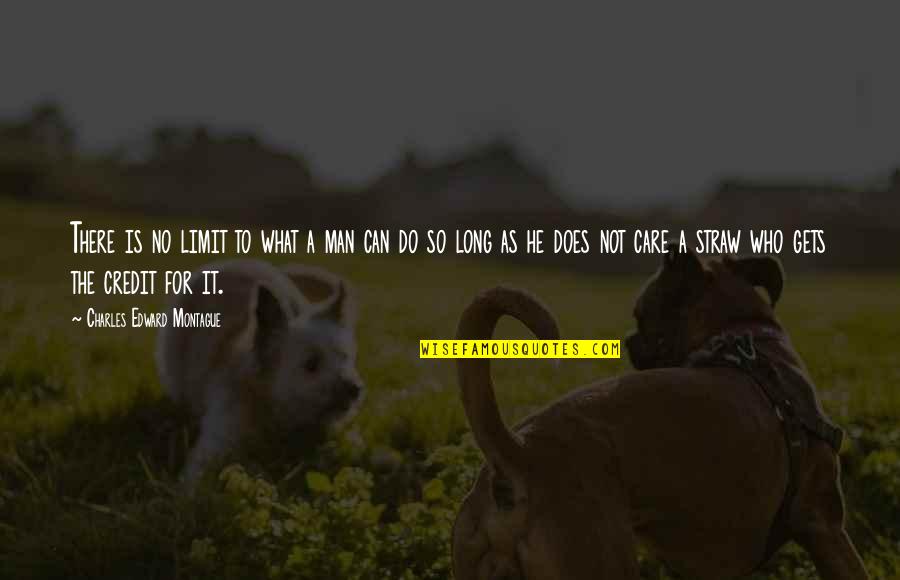 There is no limit to what a man can do so long as he does not care a straw who gets the credit for it.
—
Charles Edward Montague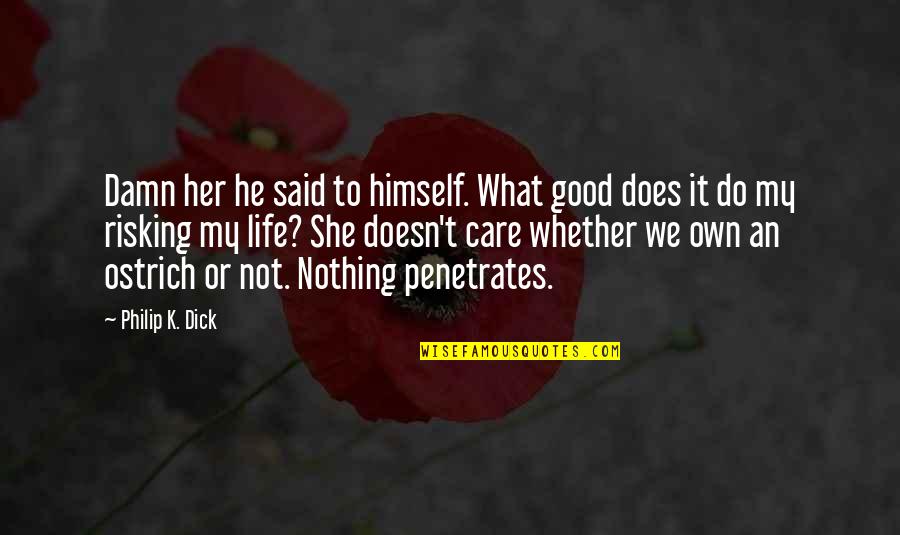 Damn her he said to himself. What good does it do my risking my life? She doesn't care whether we own an ostrich or not. Nothing penetrates.
—
Philip K. Dick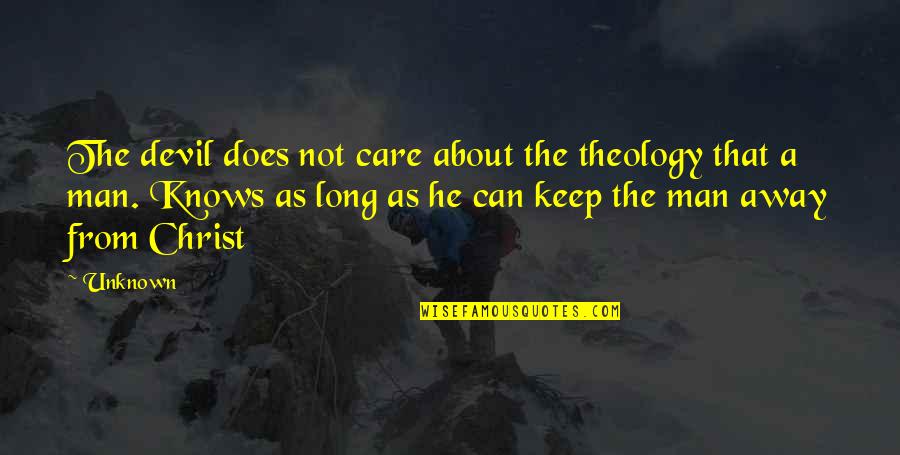 The devil does not care about the theology that a man. Knows as long as he can keep the man away from Christ
—
Unknown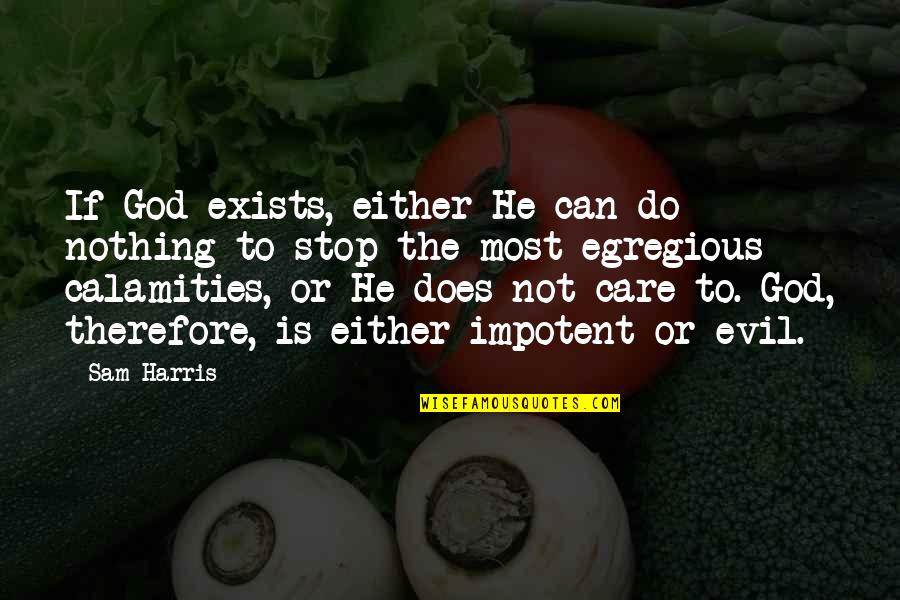 If God exists, either He can do nothing to stop the most egregious calamities, or He does not care to. God, therefore, is either impotent or evil.
—
Sam Harris
God does not care what good you did, but why you did it. He does not grade the fruit but probes the core and tests the root.
—
Angelus Silesius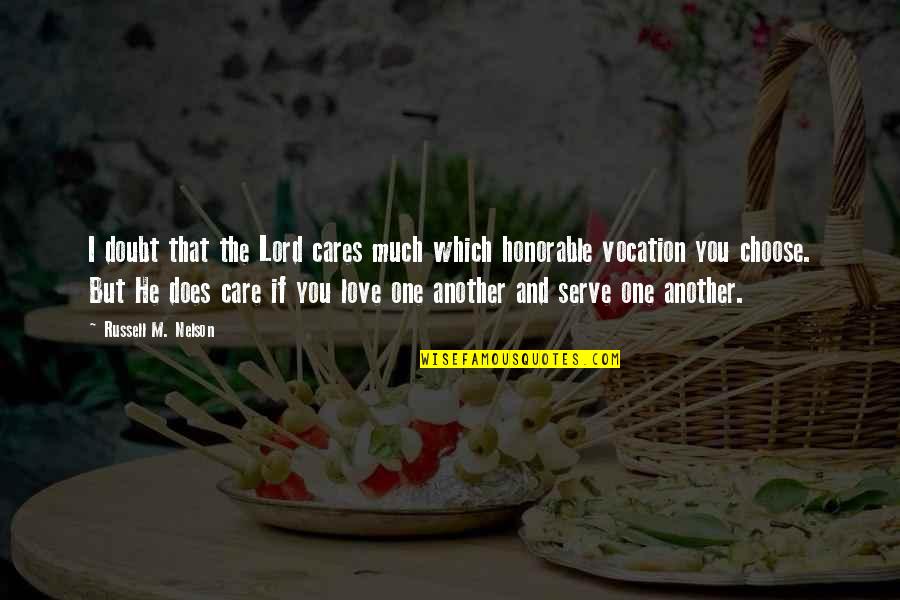 I doubt that the Lord cares much which honorable vocation you choose. But He does care if you love one another and serve one another.
—
Russell M. Nelson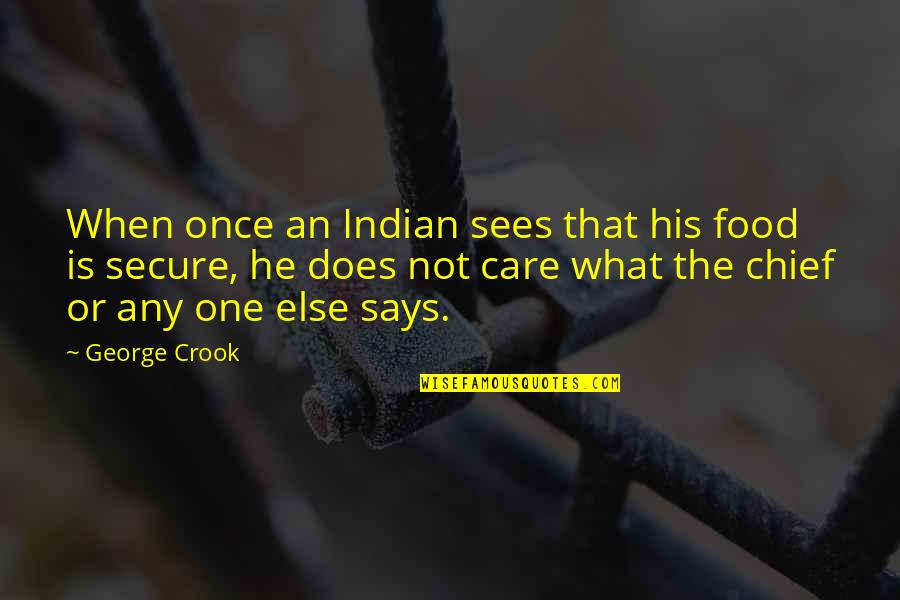 When once an Indian sees that his food is secure, he does not care what the chief or any one else says. —
George Crook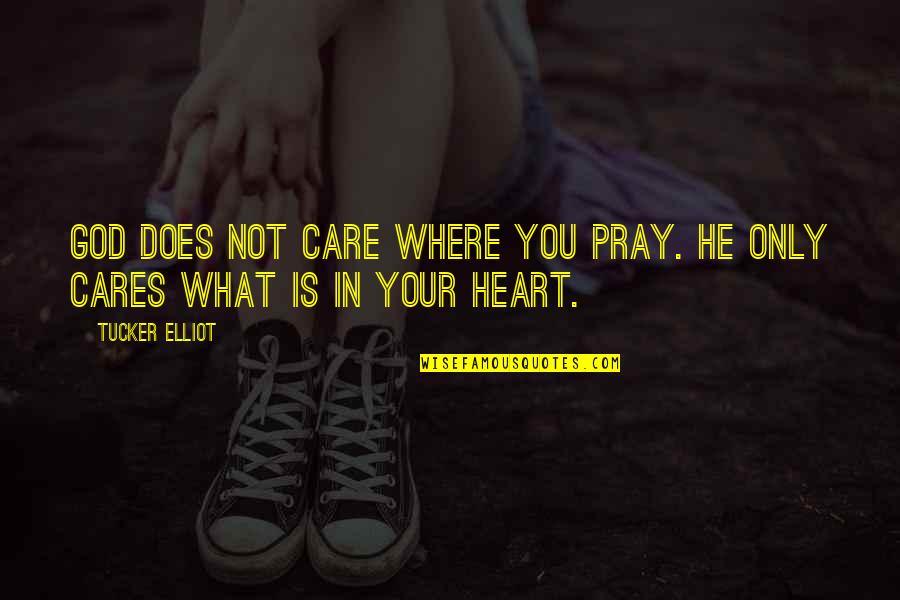 God does not care where you pray. He only cares what is in your heart. —
Tucker Elliot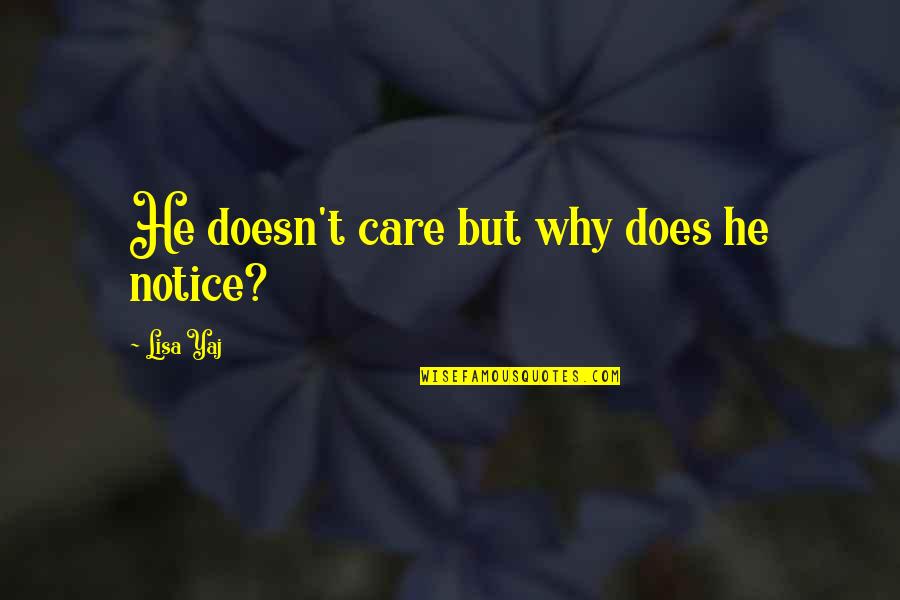 He doesn't care but why does he notice? —
Lisa Yaj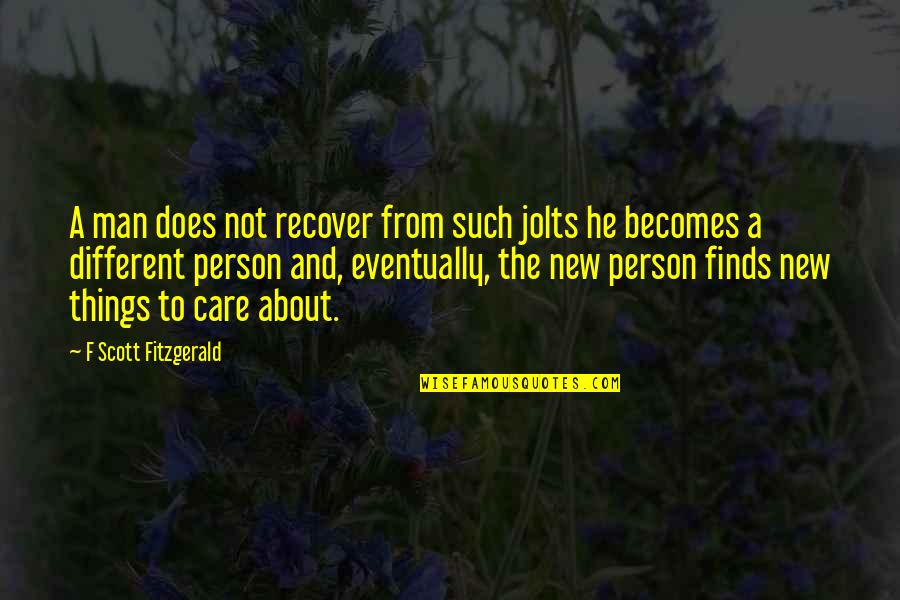 A man does not recover from such jolts
he becomes a different person and, eventually, the new person finds new things to care about. —
F Scott Fitzgerald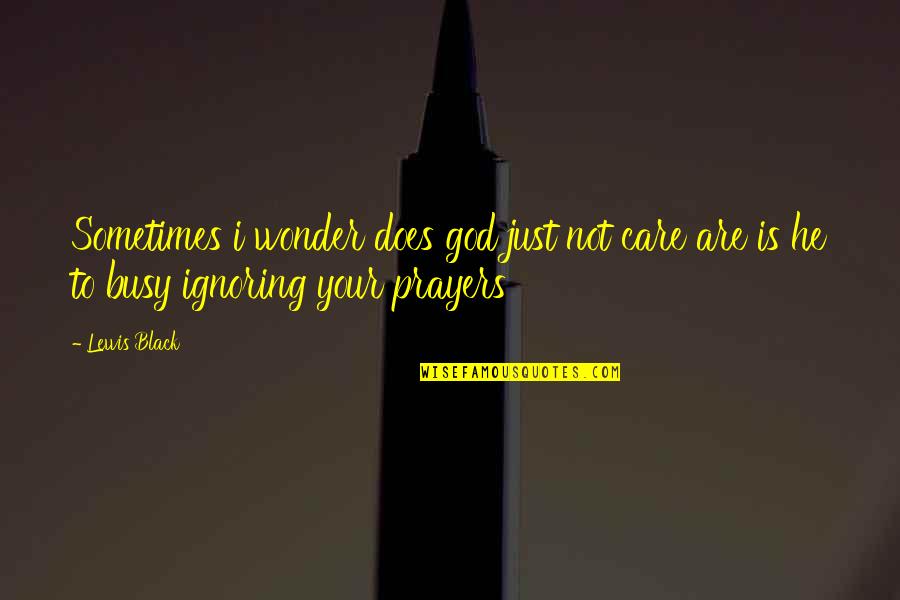 Sometimes i wonder does god just not care are is he to busy ignoring your prayers —
Lewis Black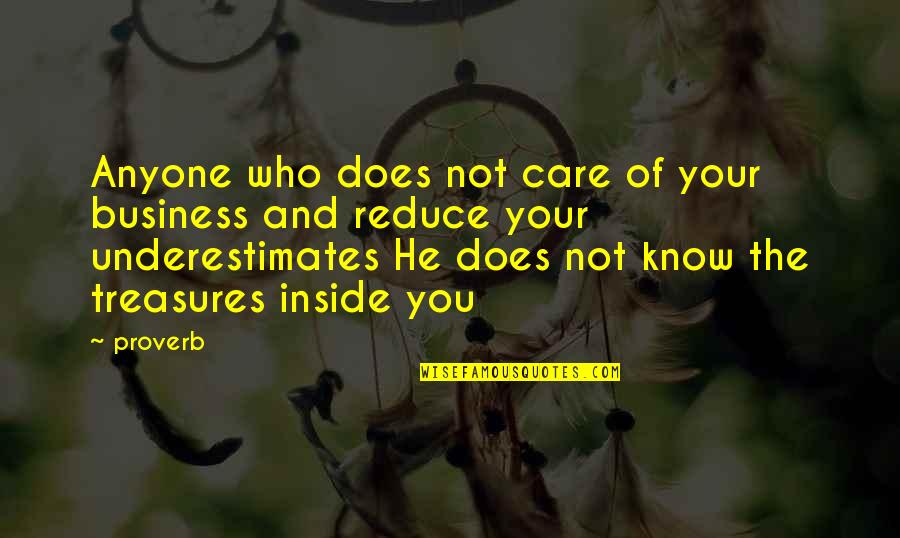 Anyone who does not care of your business and reduce your underestimates He does not know the treasures inside you —
Proverb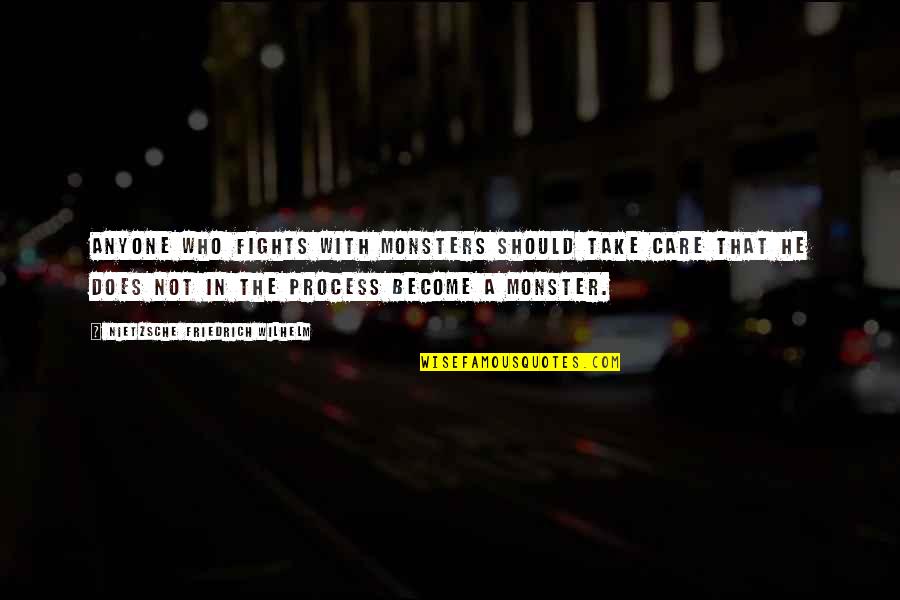 Anyone
who fights with monsters should take care that he
does not in the process become a monster. —
NIETZSCHE FRIEDRICH WILHELM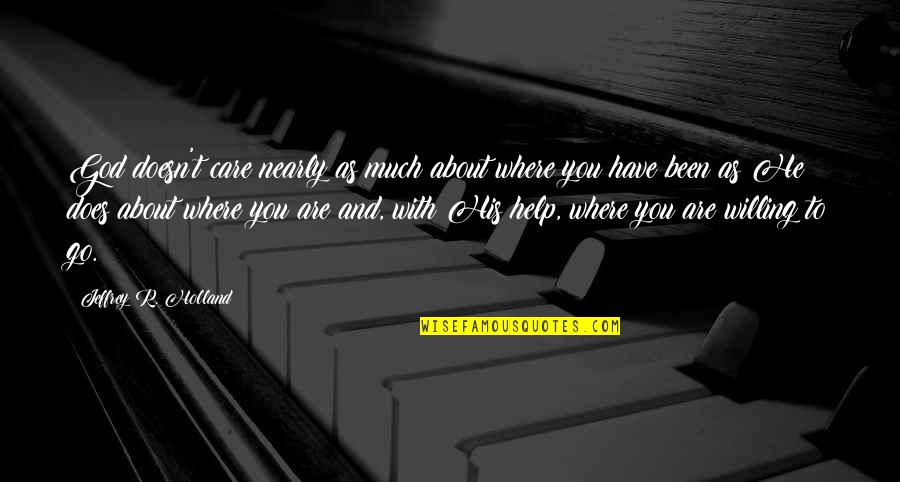 God doesn't care nearly as much about where you have been as He does about where you are and, with His help, where you are willing to go. —
Jeffrey R. Holland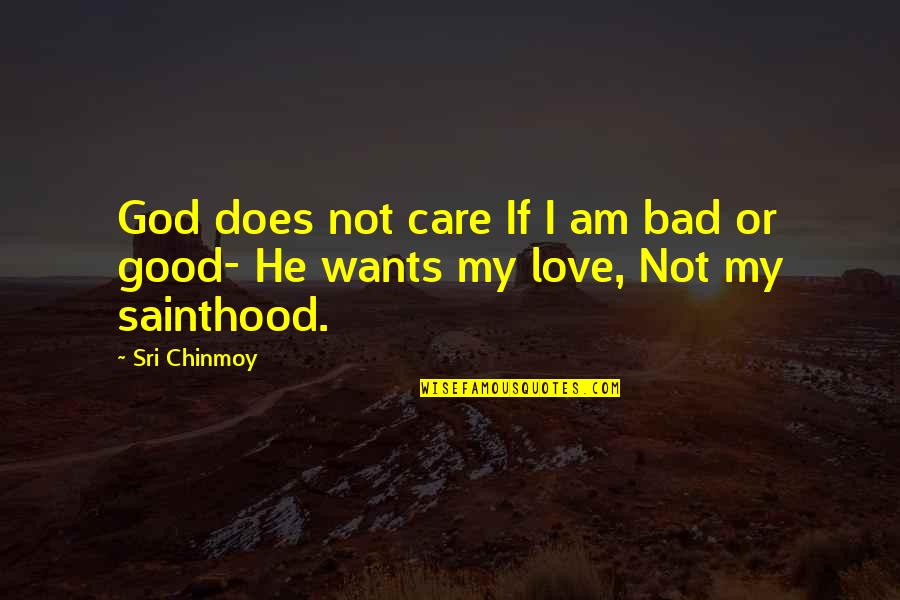 God does not care If I am bad or good- He wants my love, Not my sainthood. —
Sri Chinmoy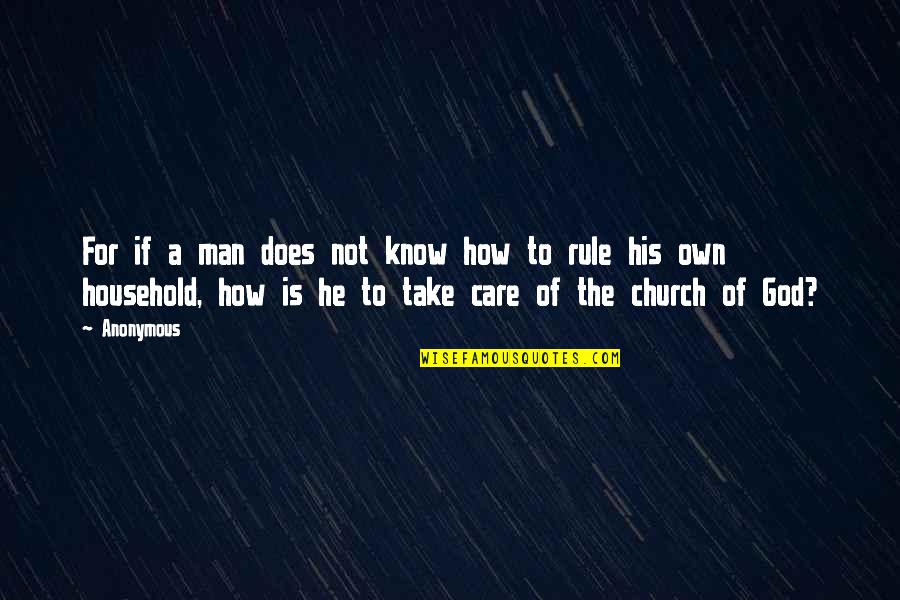 For if a man does not know how to rule his own household, how is he to take care of the church of God? —
Anonymous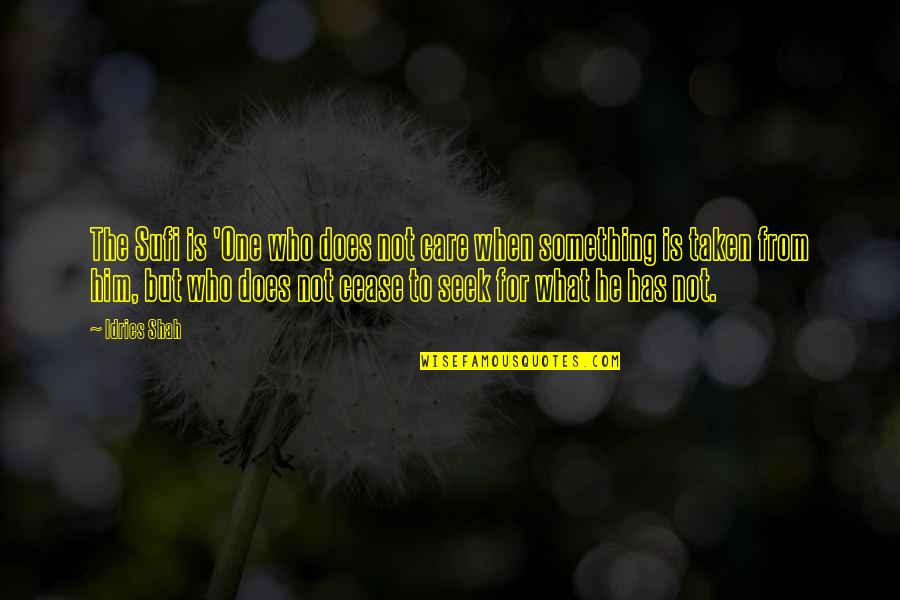 The Sufi is 'One who does not care when something is taken from him, but who does not cease to seek for what he has not. —
Idries Shah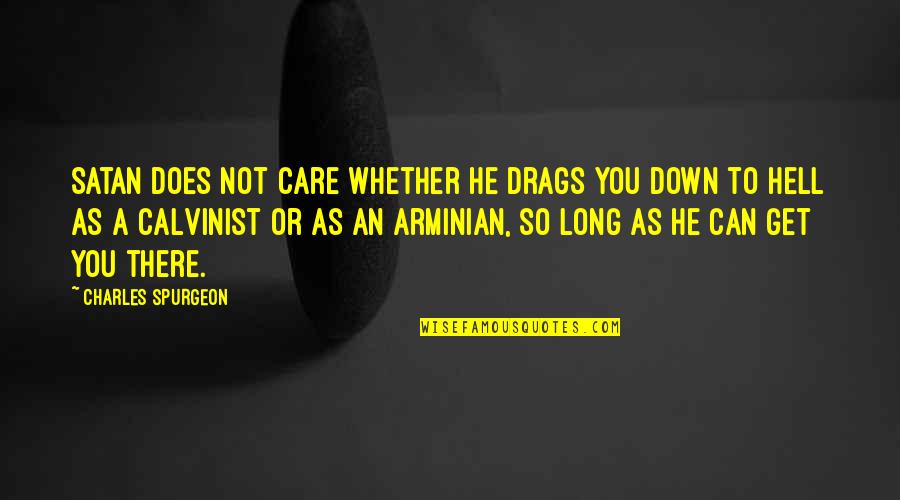 Satan does not care whether he drags you down to hell as a Calvinist or as an Arminian, so long as he can get you there. —
Charles Spurgeon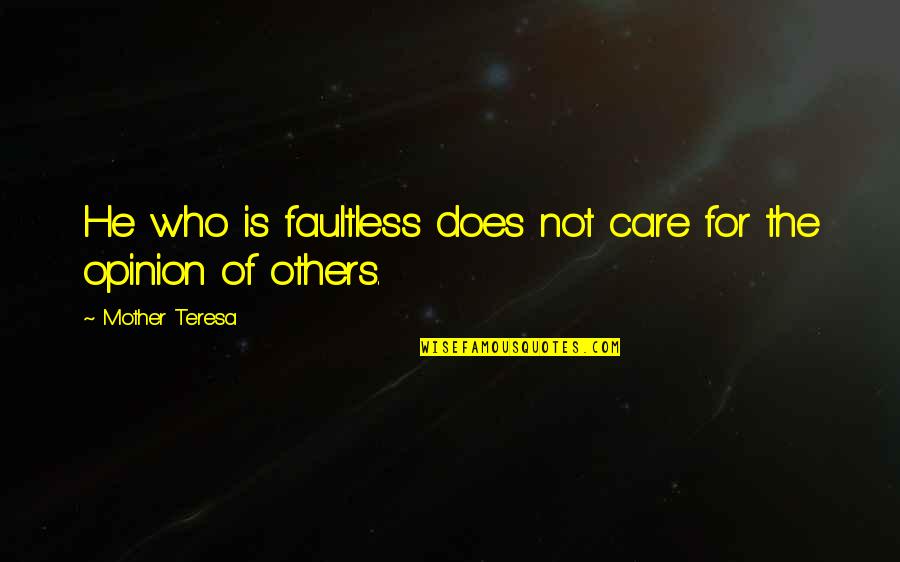 He who is faultless does not care for the opinion of others. —
Mother Teresa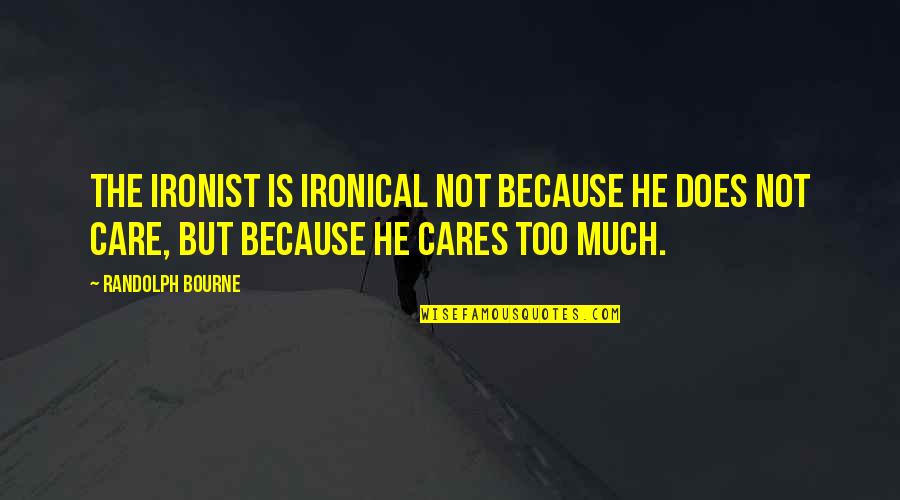 The ironist is ironical not because he does not care, but because he cares too much. —
Randolph Bourne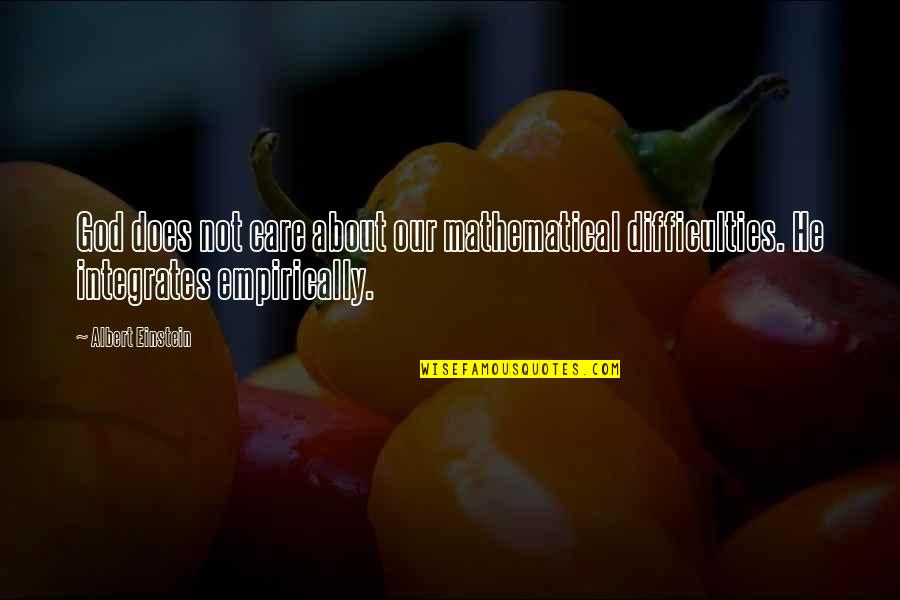 God does not care about our mathematical difficulties. He integrates empirically. —
Albert Einstein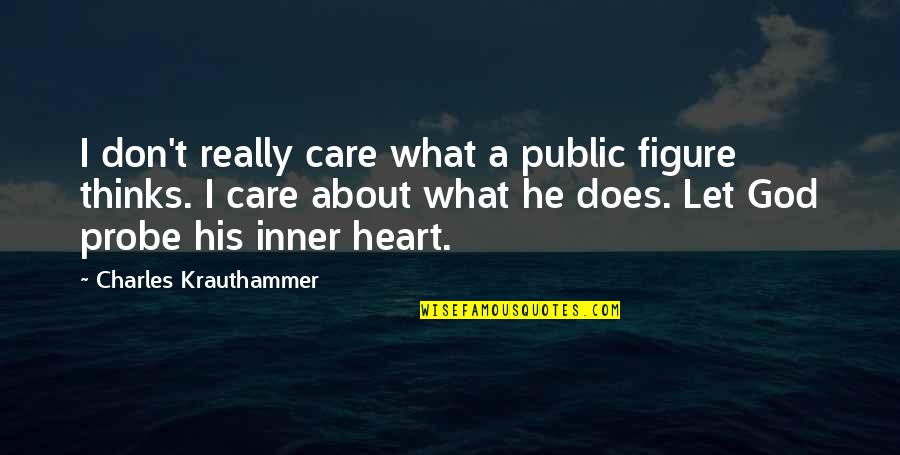 I don't really care what a public figure thinks. I care about what he does. Let God probe his inner heart. —
Charles Krauthammer
Satan does not care how many people read about prayer if only he can keep them from praying. —
Paul Billheimer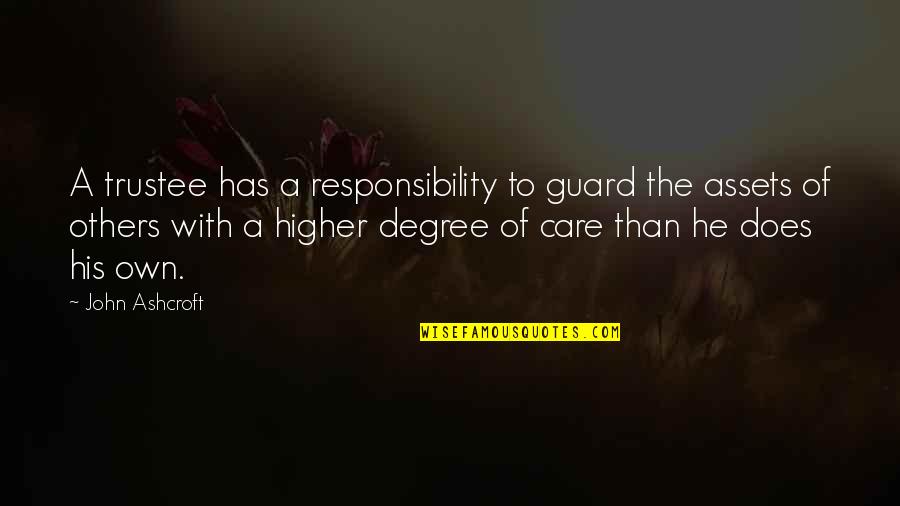 A trustee has a responsibility to guard the assets of others with a higher degree of care than he does his own. —
John Ashcroft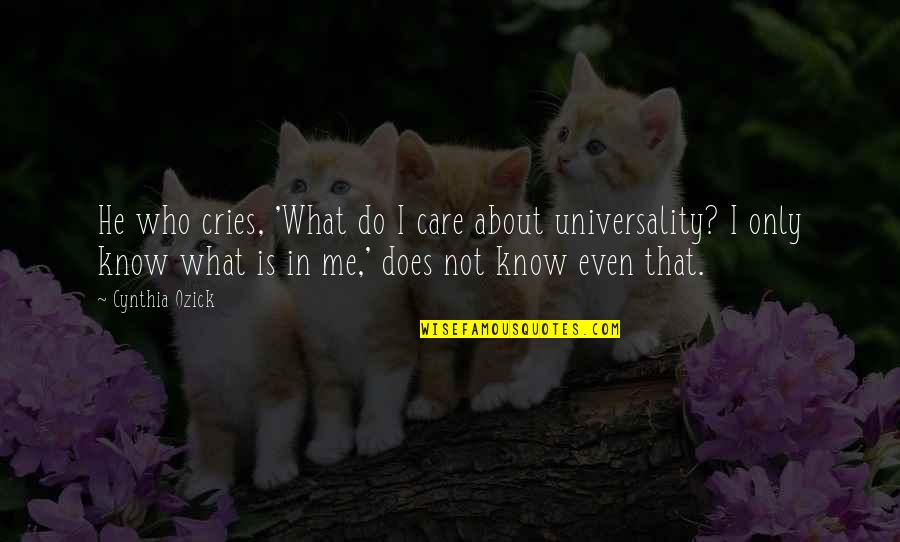 He who cries, 'What do I care about universality? I only know what is in me,' does not know even that. —
Cynthia Ozick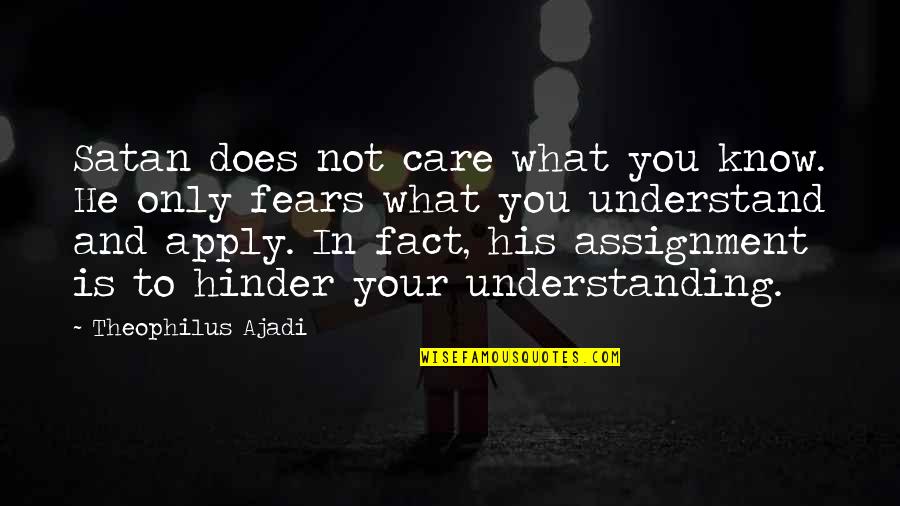 Satan does not care what you know. He only fears what you understand and apply. In fact, his assignment is to hinder your understanding. —
Theophilus Ajadi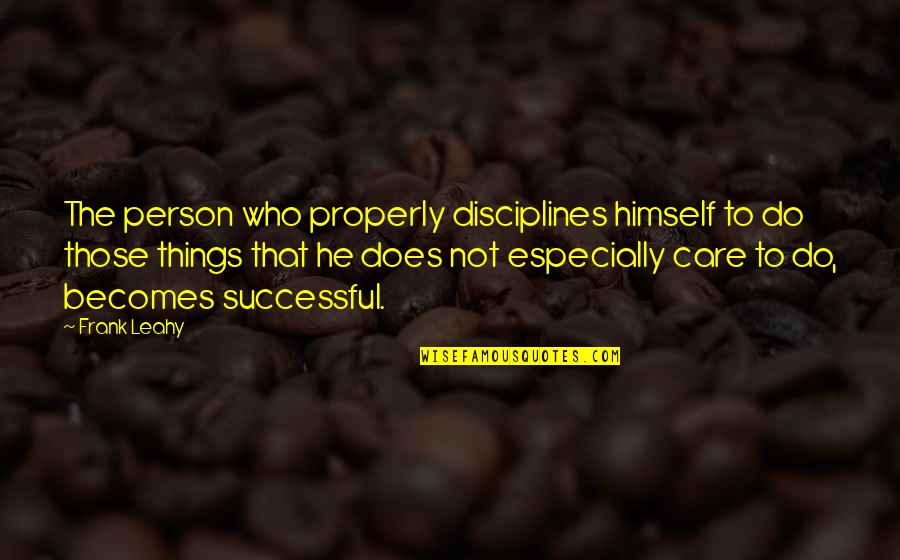 The person who properly disciplines himself to do those things that he does not especially care to do, becomes successful. —
Frank Leahy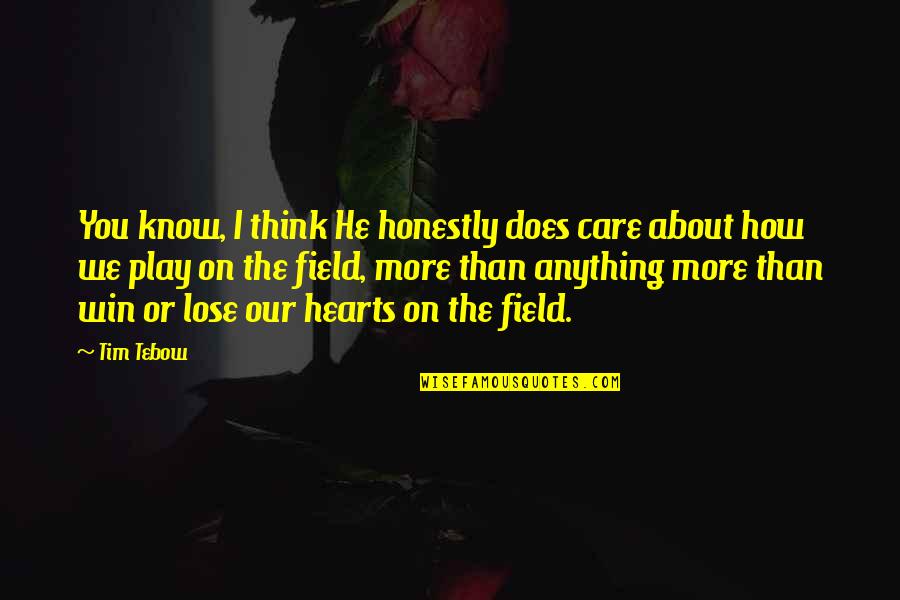 You know, I think He honestly does care about how we play on the field, more than anything more than win or lose our hearts on the field. —
Tim Tebow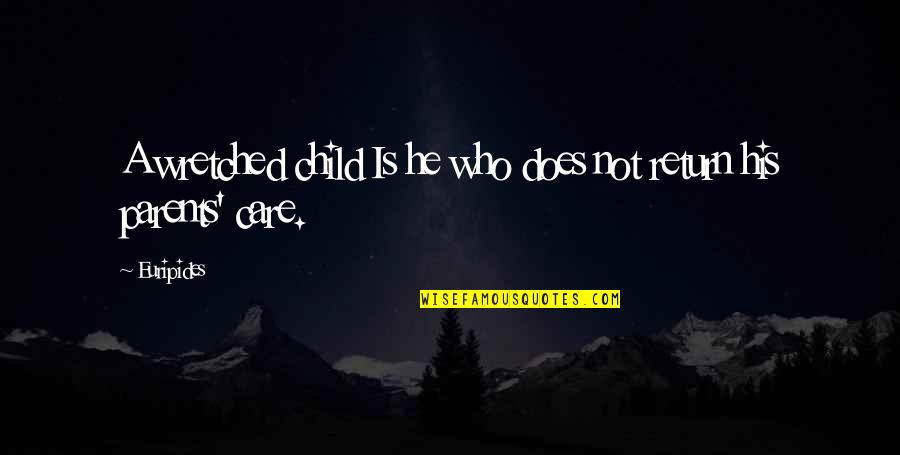 A wretched child Is he who does not return his parents' care. —
Euripides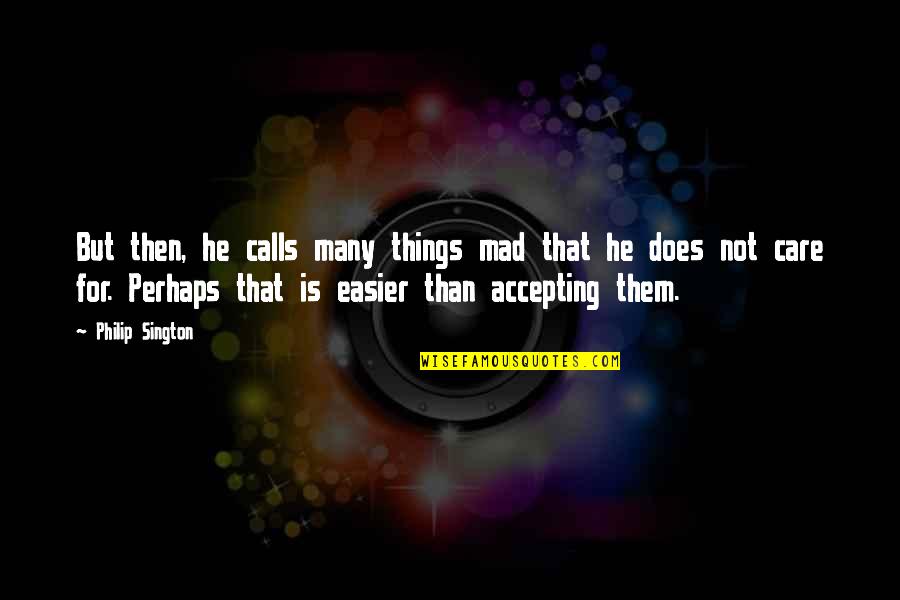 But then, he calls many things mad that he does not care for. Perhaps that is easier than accepting them. —
Philip Sington