Do You Think I'm Crazy Quotes
Collection of top 31 famous quotes about Do You Think I'm Crazy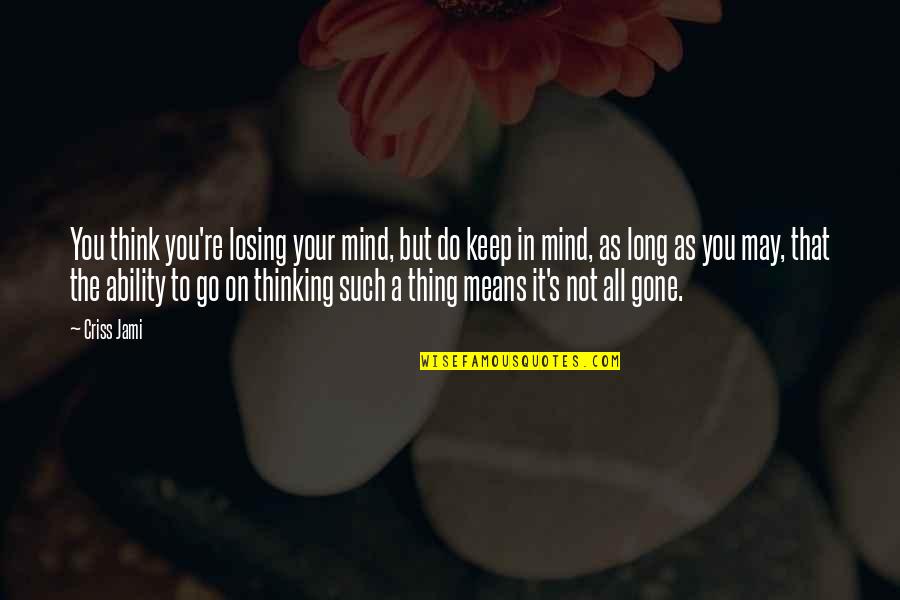 You think you're losing your mind, but do keep in mind, as long as you may, that the ability to go on thinking such a thing means it's not all gone.
—
Criss Jami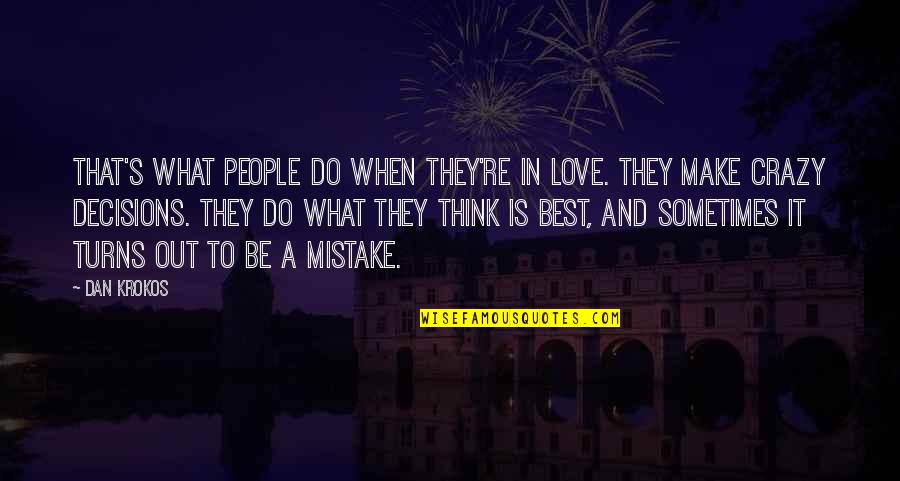 That's what people do when they're in love. They make crazy decisions. They do what they think is best, and sometimes it turns out to be a mistake.
—
Dan Krokos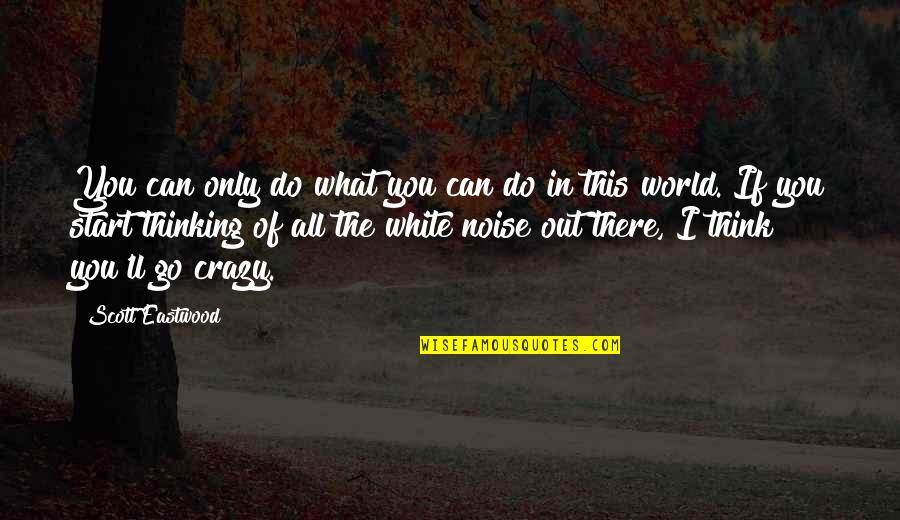 You can only do what you can do in this world. If you start thinking of all the white noise out there, I think you'll go crazy. —
Scott Eastwood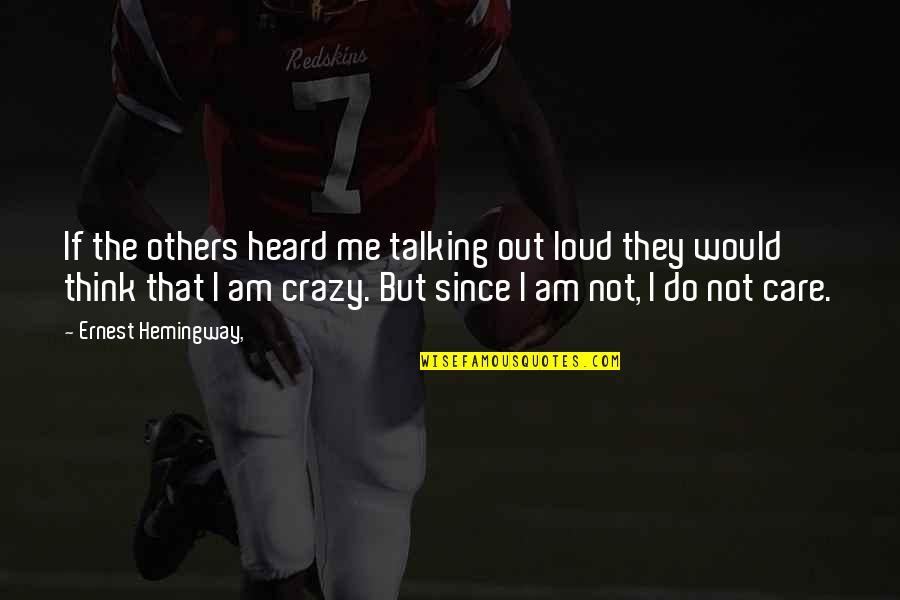 If the others heard me talking out loud they would think that I am crazy. But since I am not, I do not care. —
Ernest Hemingway,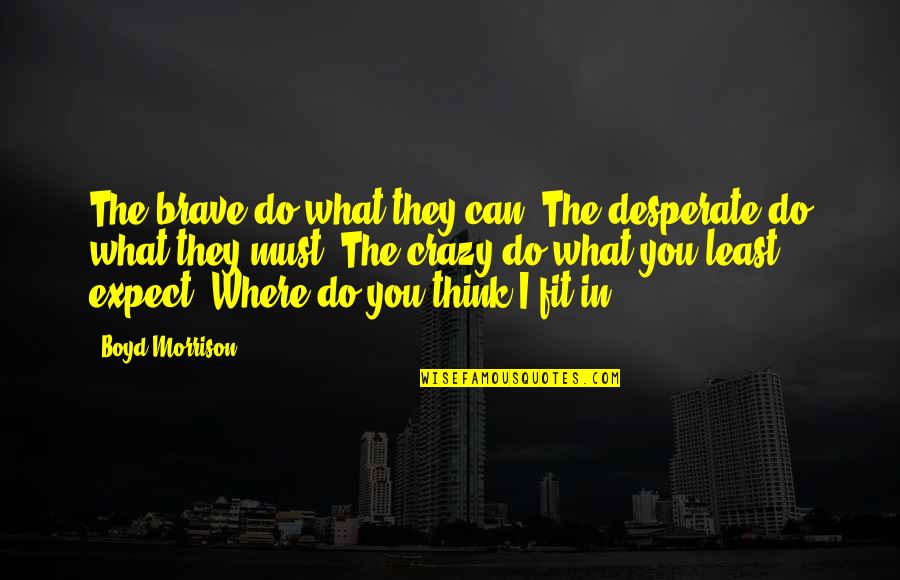 The brave do what they can. The desperate do what they must. The crazy do what you least expect. Where do you think I fit in? —
Boyd Morrison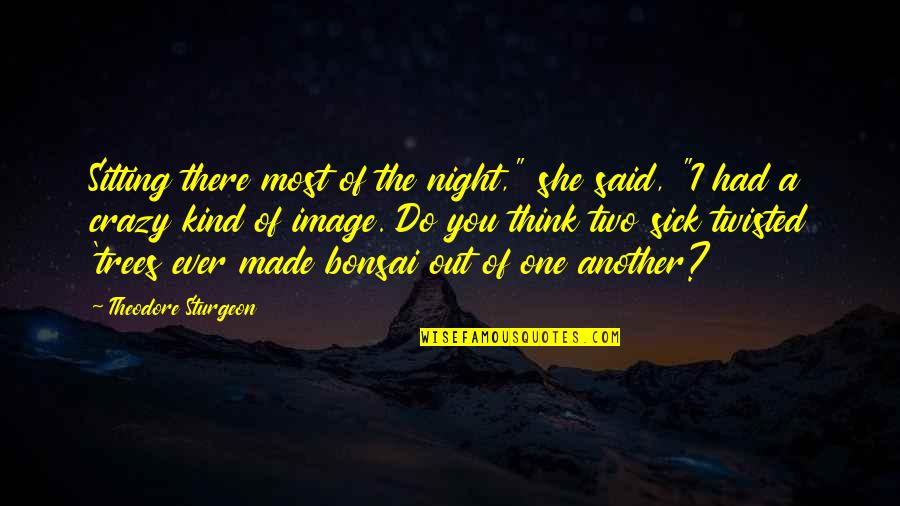 Sitting there most of the night," she said, "I had a crazy kind of image. Do you think two sick twisted 'trees ever made bonsai out of one another? —
Theodore Sturgeon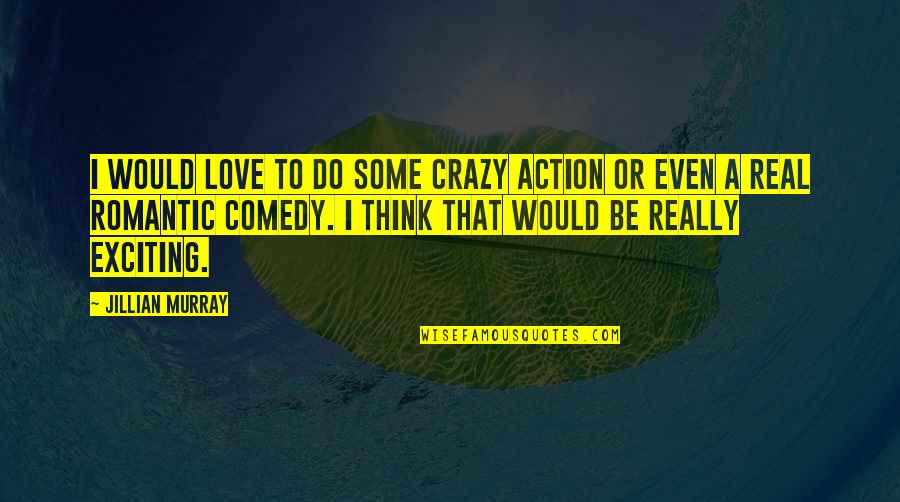 I would love to do some crazy action or even a real romantic comedy. I think that would be really exciting. —
Jillian Murray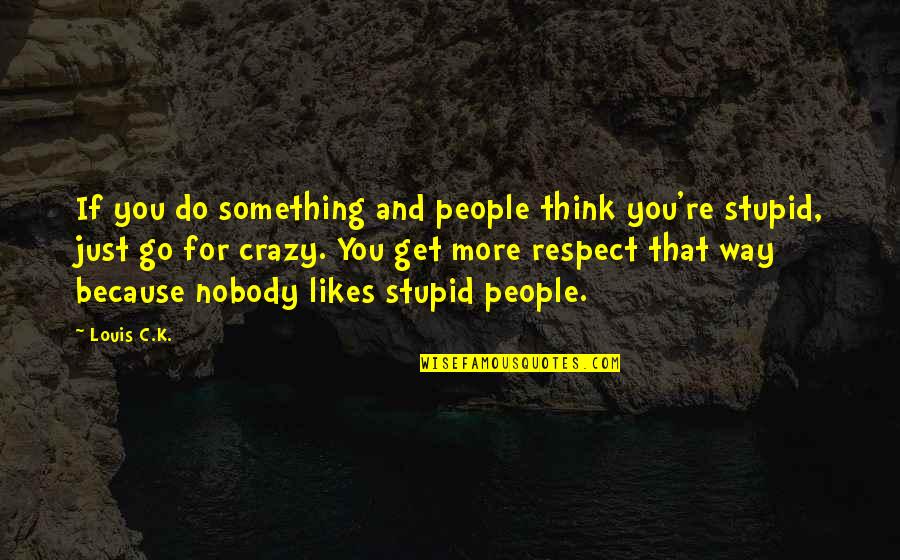 If you do something and people think you're stupid, just go for crazy. You get more respect that way because nobody likes stupid people. —
Louis C.K.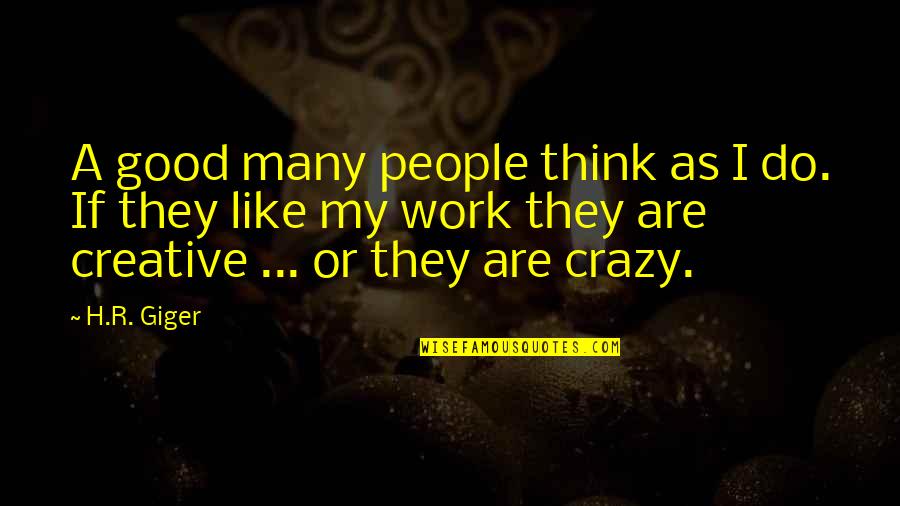 A good many people think as I do. If they like my work they are creative ... or they are crazy. —
H.R. Giger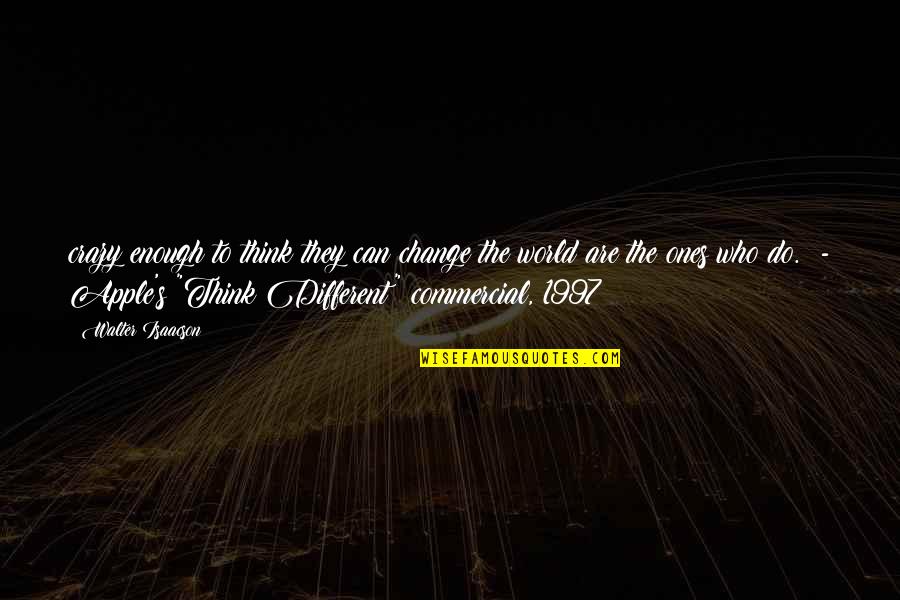 crazy enough to think they can change the world are the ones who do. - Apple's "Think Different" commercial, 1997 —
Walter Isaacson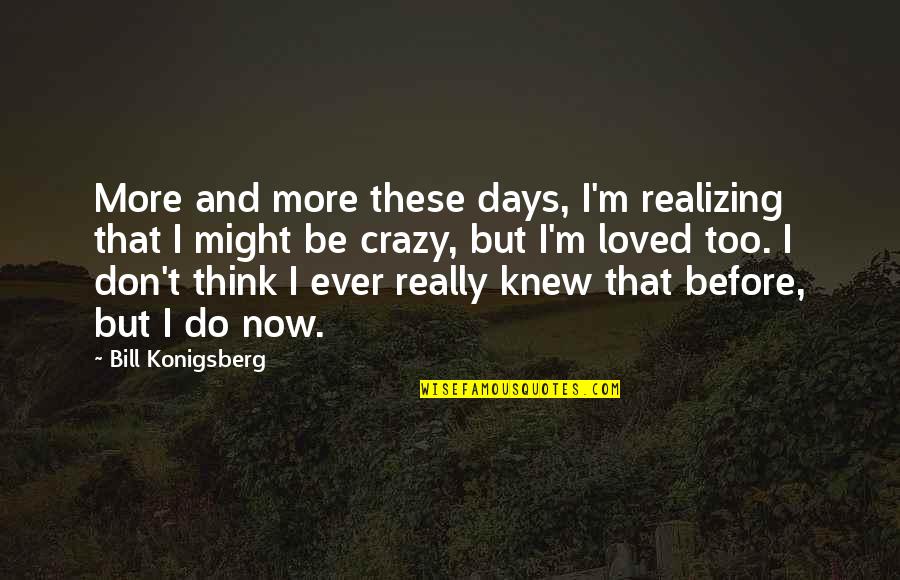 More and more these days, I'm realizing that I might be crazy, but I'm loved too. I don't think I ever really knew that before, but I do now. —
Bill Konigsberg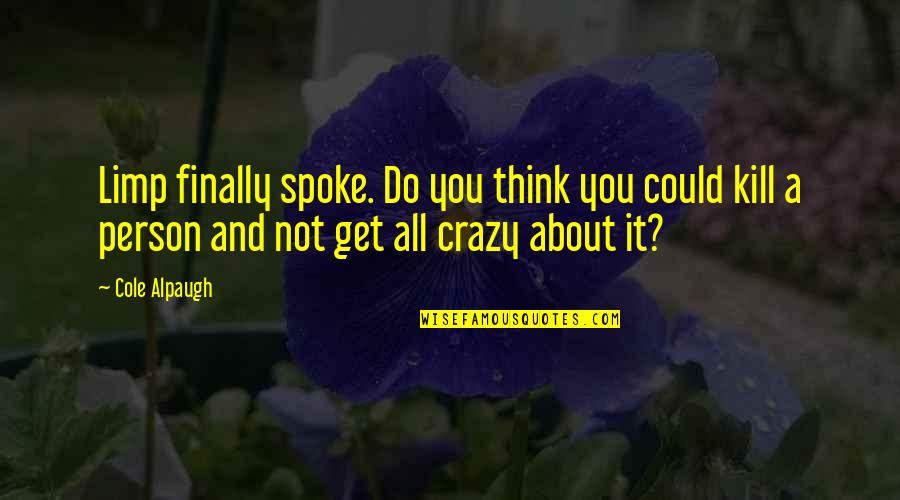 Limp finally spoke. Do you think you could kill a person and not get all crazy about it? —
Cole Alpaugh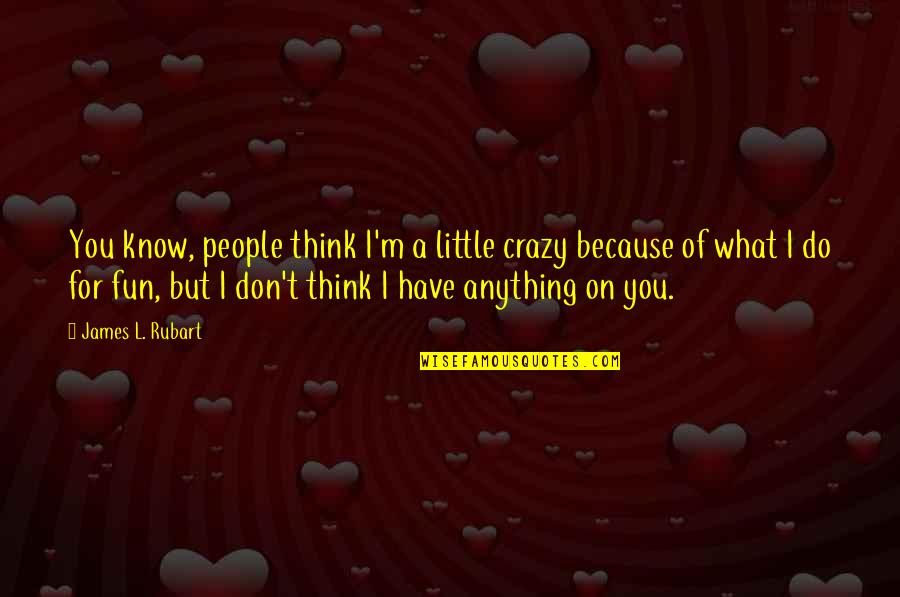 You know, people think I'm a little crazy because of what I do for fun, but I don't think I have anything on you. —
James L. Rubart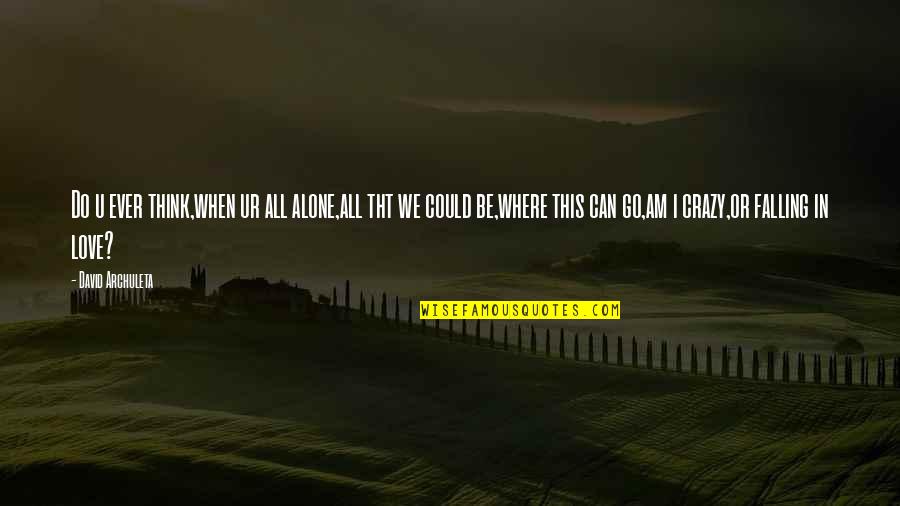 Do u ever think,
when ur all alone,
all tht we could be,
where this can go,
am i crazy,
or falling in love? —
David Archuleta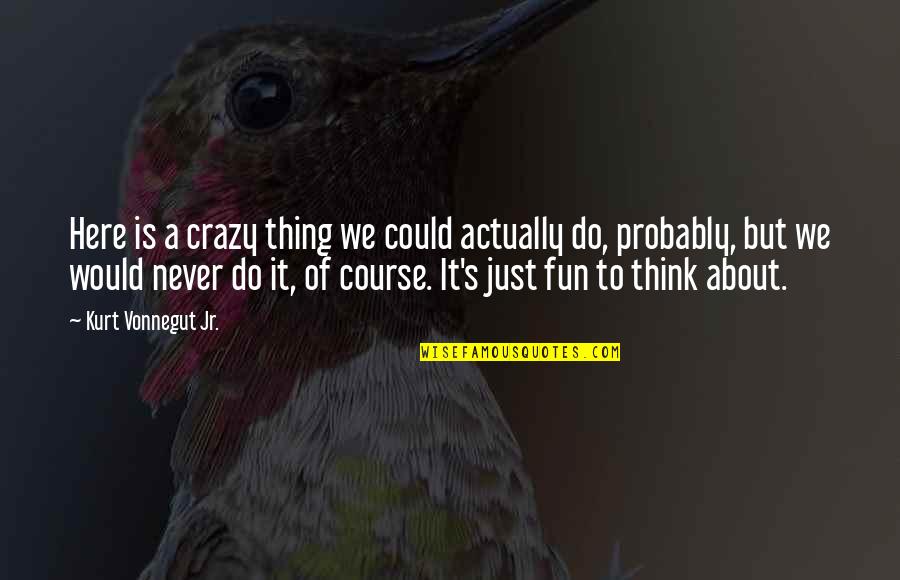 Here is a crazy thing we could actually do, probably, but we would never do it, of course. It's just fun to think about. —
Kurt Vonnegut Jr.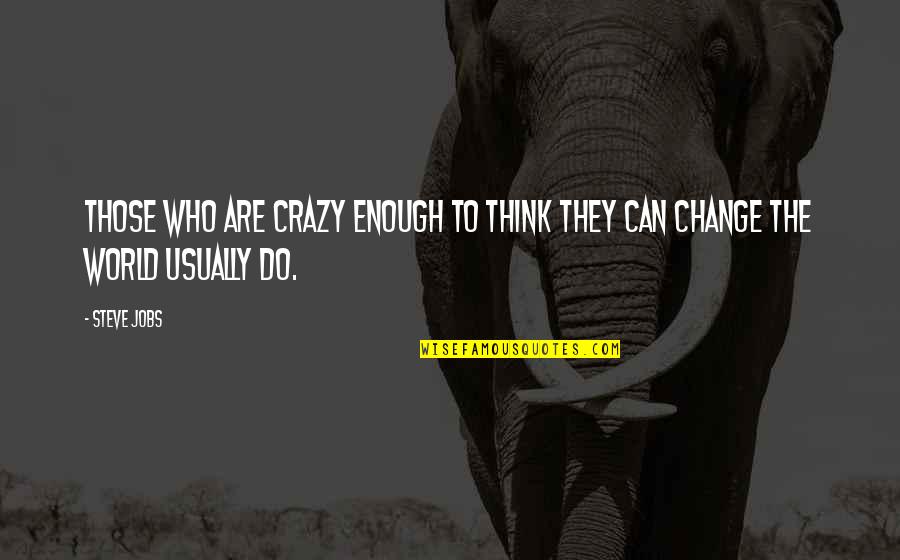 Those who are crazy enough to think they can change the world usually do. —
Steve Jobs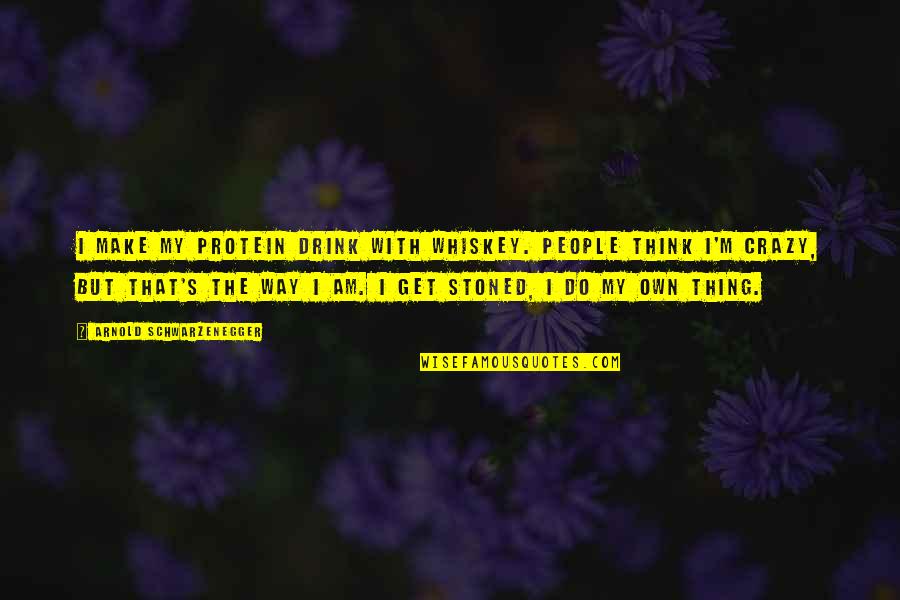 I make my protein drink with whiskey. People think I'm crazy, but that's the way I am. I get stoned, I do my own thing. —
Arnold Schwarzenegger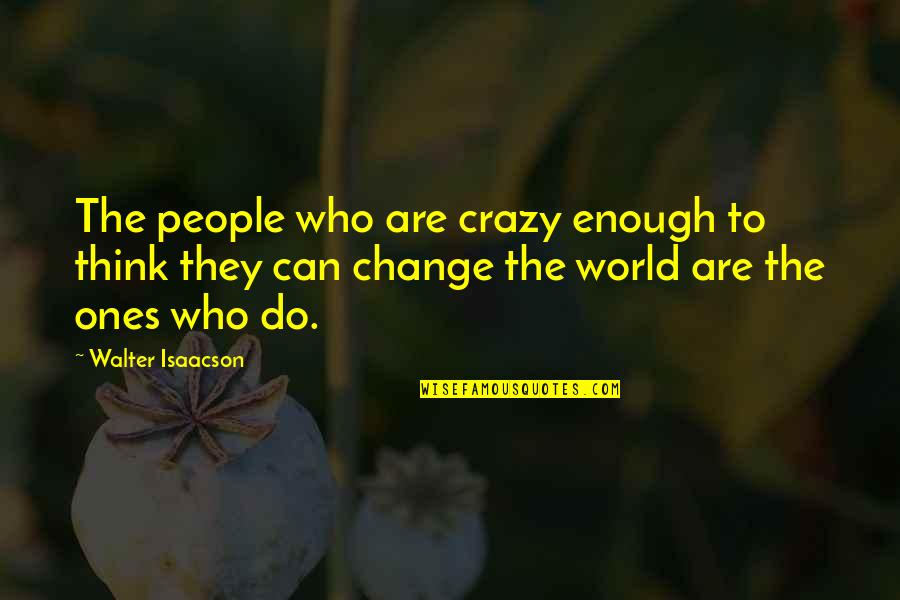 The people who are crazy enough to think they can change the world are the ones who do. —
Walter Isaacson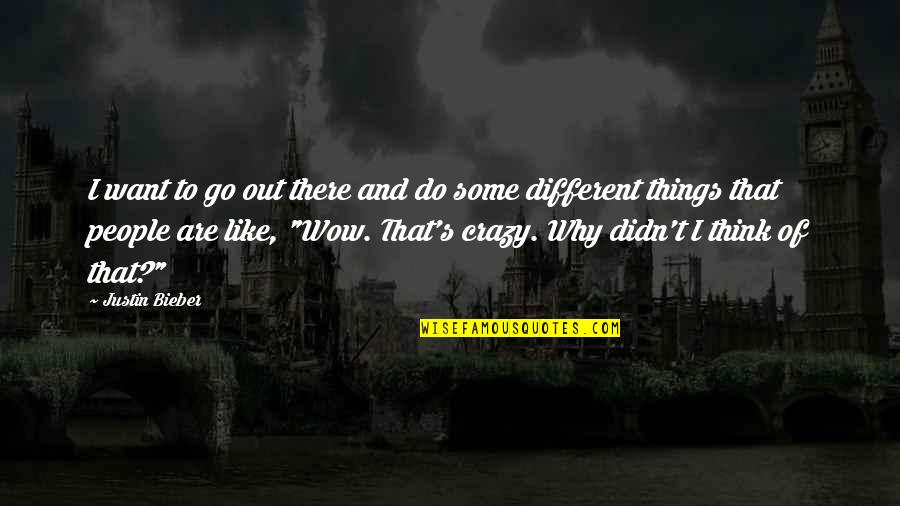 I want to go out there and do some different things that people are like, "Wow. That's crazy. Why didn't I think of that?" —
Justin Bieber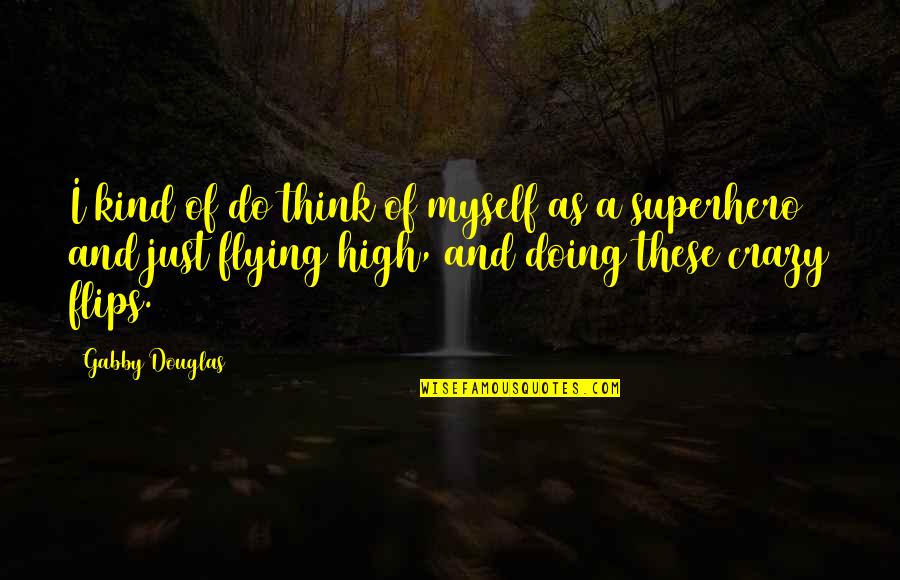 I kind of do think of myself as a superhero and just flying high, and doing these crazy flips. —
Gabby Douglas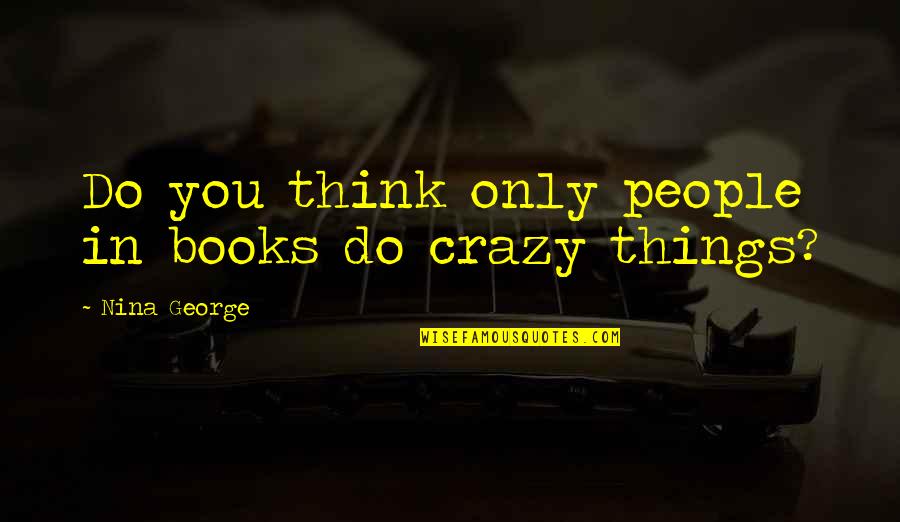 Do you think only people in books do crazy things? —
Nina George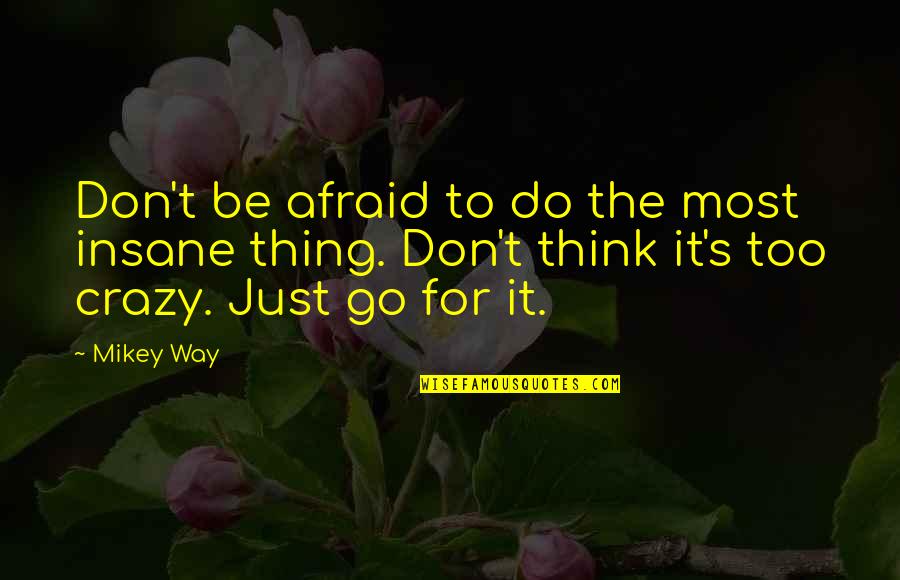 Don't be afraid to do the most insane thing. Don't think it's too crazy. Just go for it. —
Mikey Way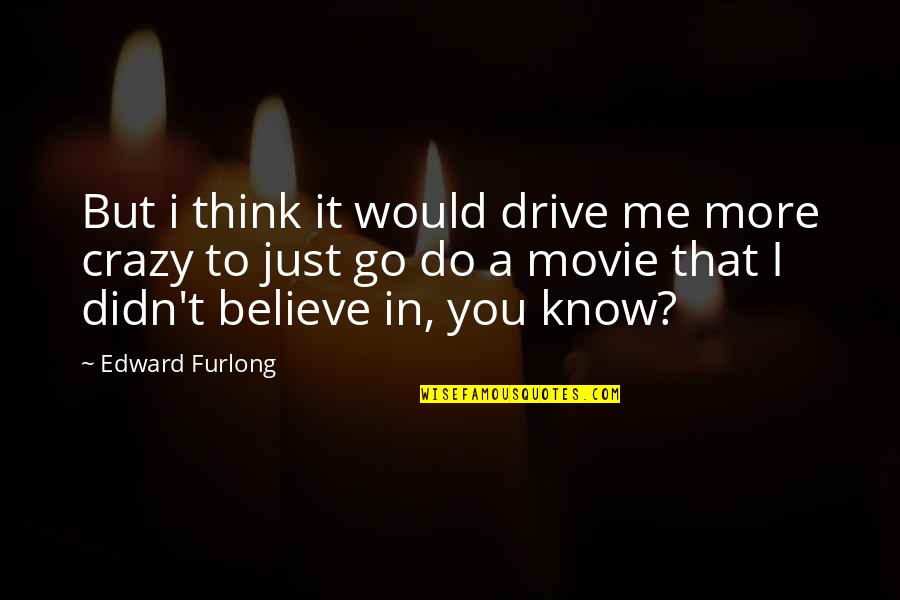 But i think it would drive me more crazy to just go do a movie that I didn't believe in, you know? —
Edward Furlong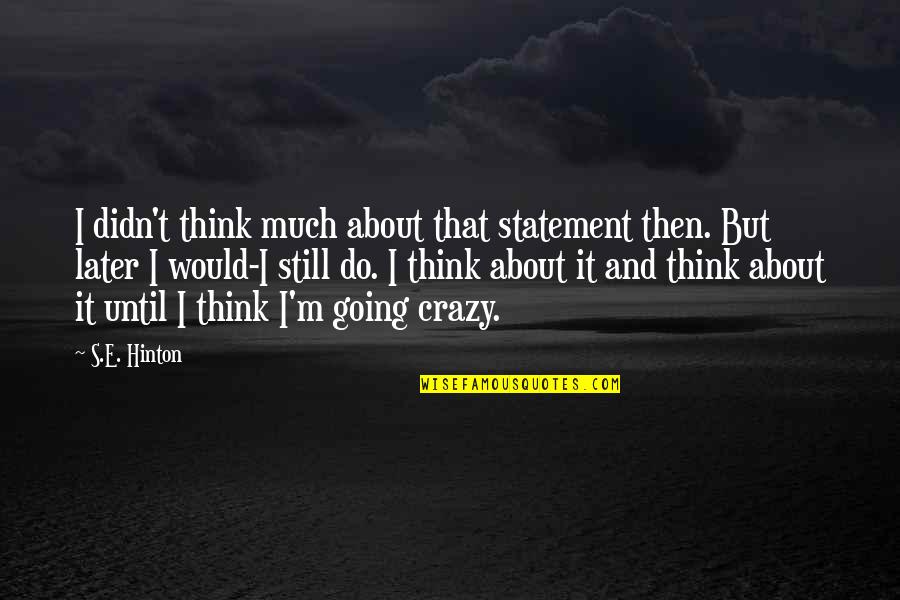 I didn't think much about that statement then. But later I would-I still do. I think about it and think about it until I think I'm going crazy. —
S.E. Hinton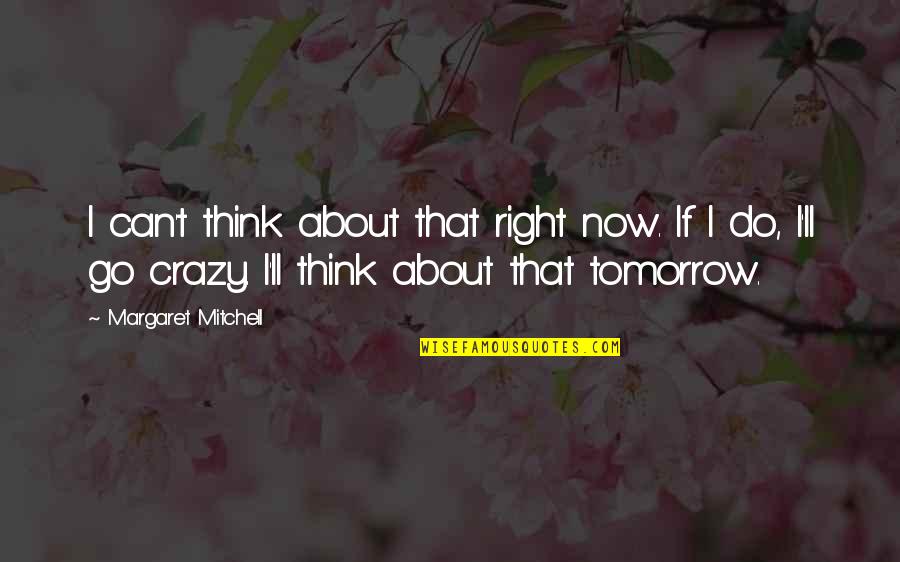 I can't think about that right now. If I do, I'll go crazy. I'll think about that tomorrow. —
Margaret Mitchell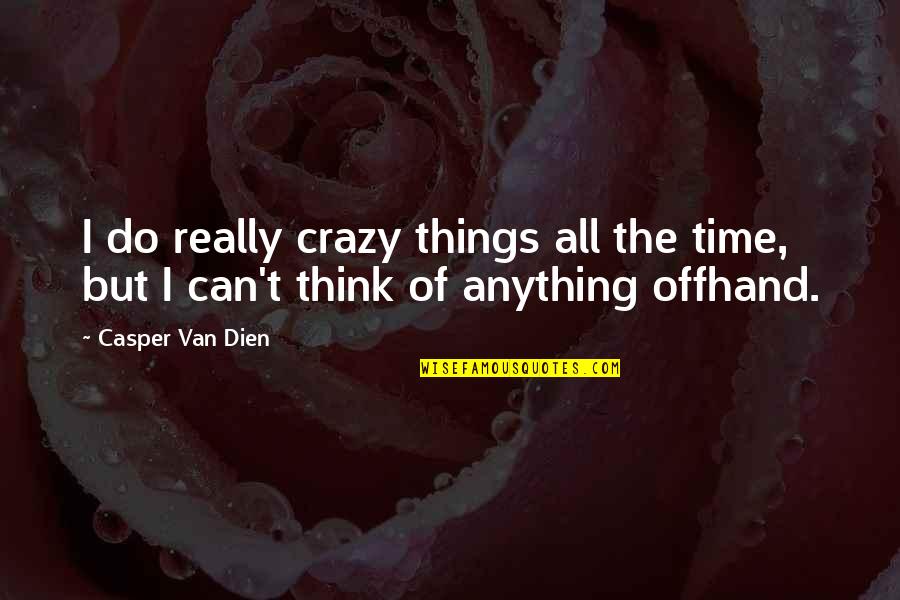 I do really crazy things all the time, but I can't think of anything offhand. —
Casper Van Dien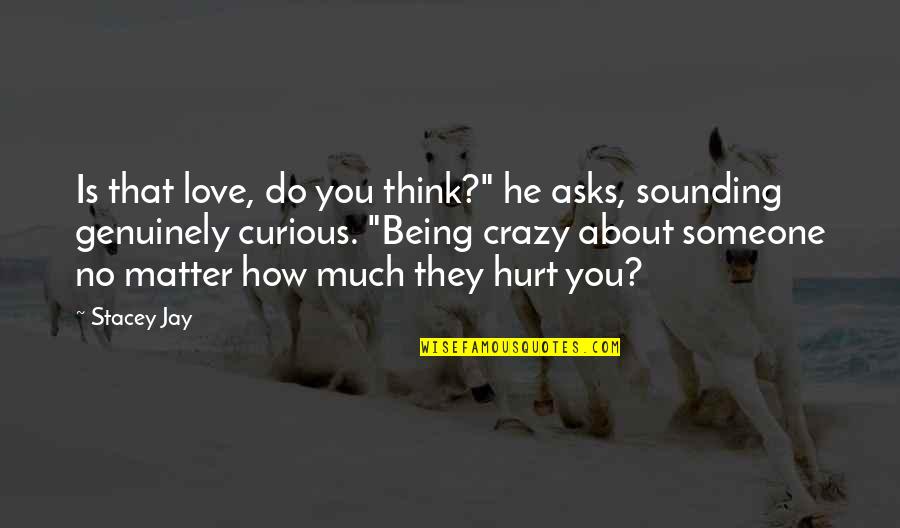 Is that love, do you think?" he asks, sounding genuinely curious. "Being crazy about someone no matter how much they hurt you? —
Stacey Jay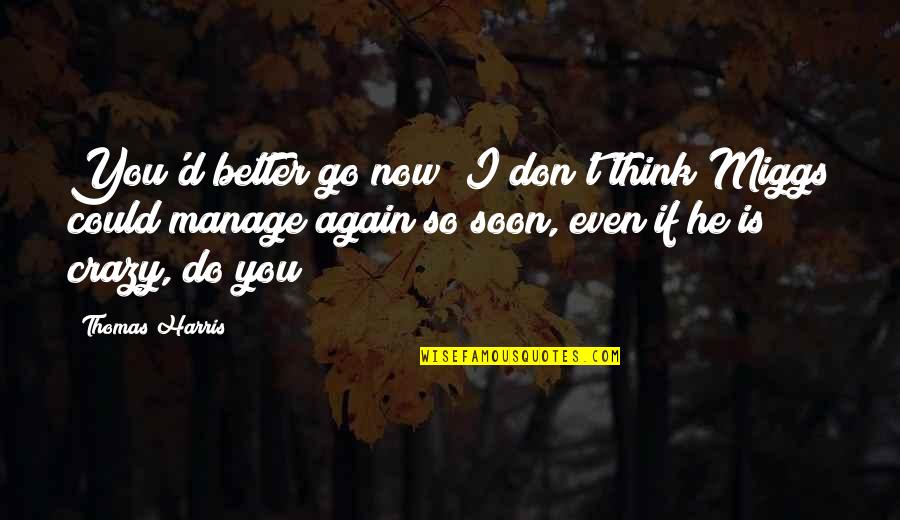 You'd better go now; I don't think Miggs could manage again so soon, even if he is crazy, do you? —
Thomas Harris