Death Poetry And Quotes
Collection of top 50 famous quotes about Death Poetry And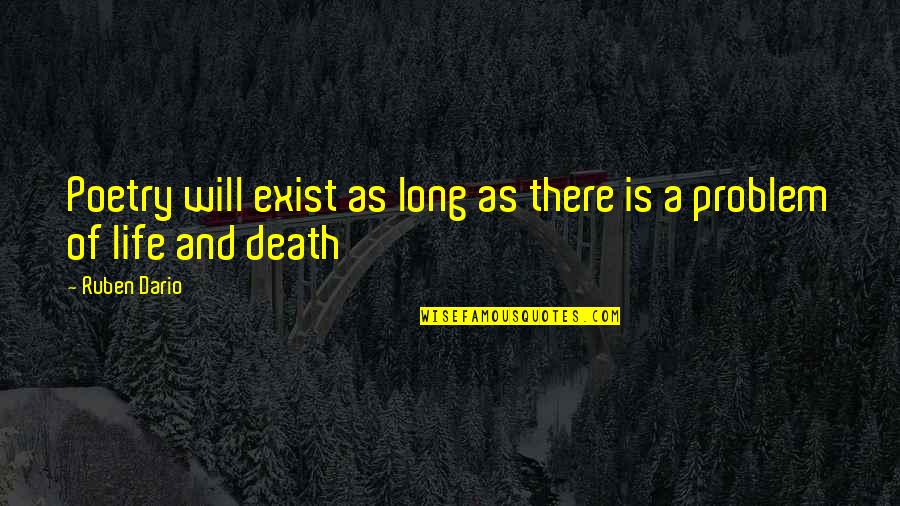 Poetry will exist as long as there is a problem of life and death
—
Ruben Dario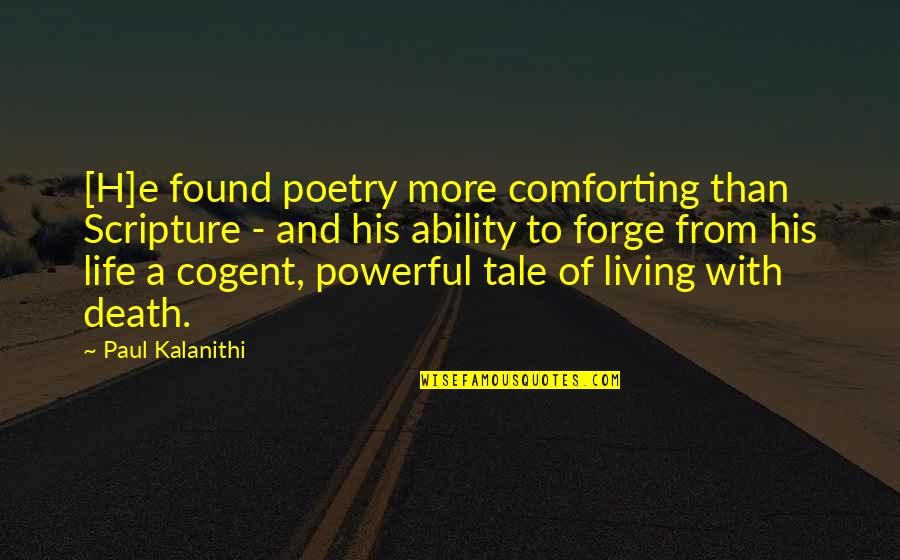 [H]e found poetry more comforting than Scripture - and his ability to forge from his life a cogent, powerful tale of living with death.
—
Paul Kalanithi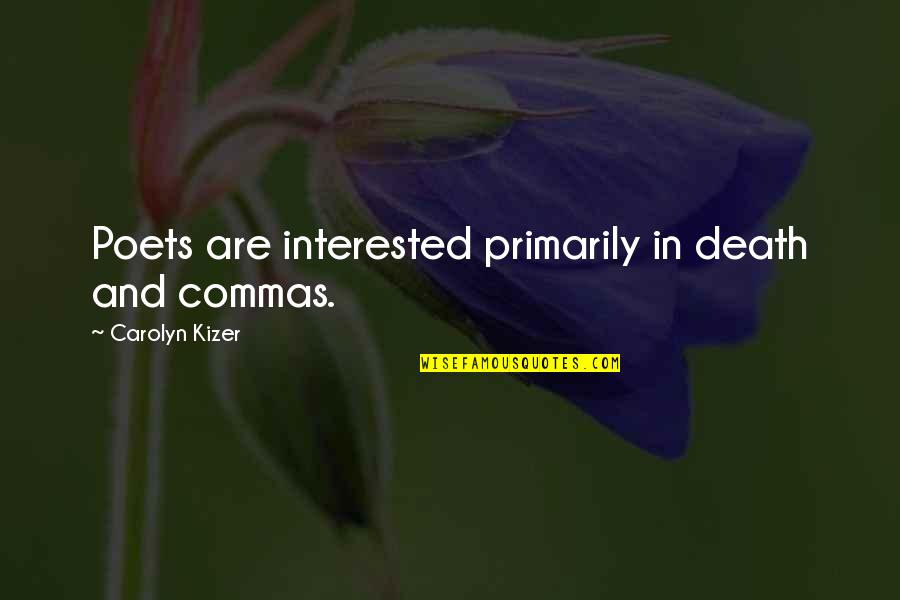 Poets are interested primarily in death and commas.
—
Carolyn Kizer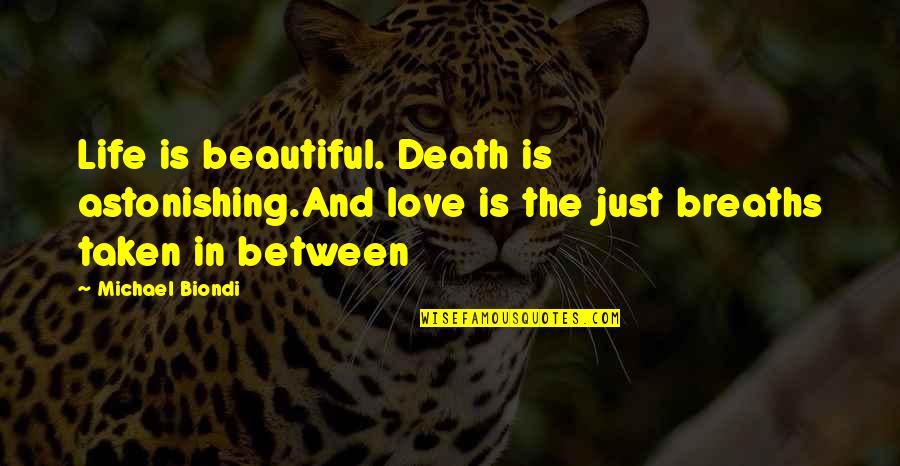 Life is beautiful. Death is astonishing.
And love is the just breaths taken in between
—
Michael Biondi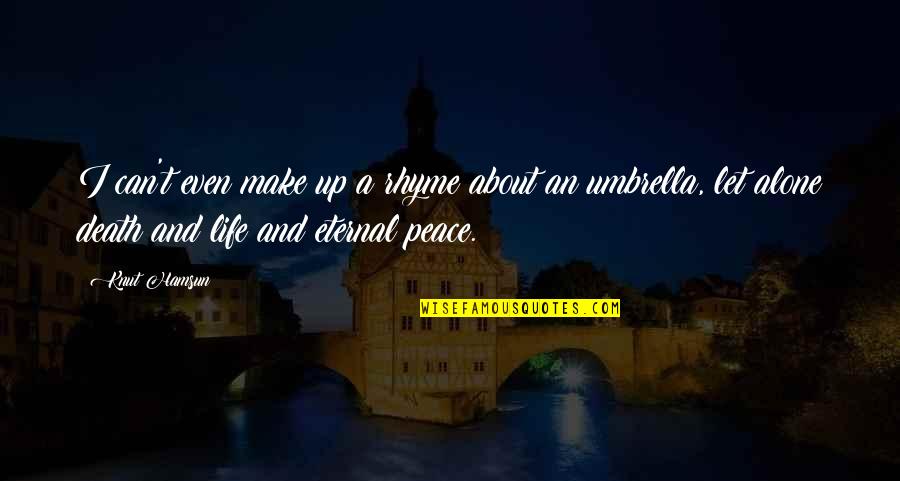 I can't even make up a rhyme about an umbrella, let alone death and life and eternal peace.
—
Knut Hamsun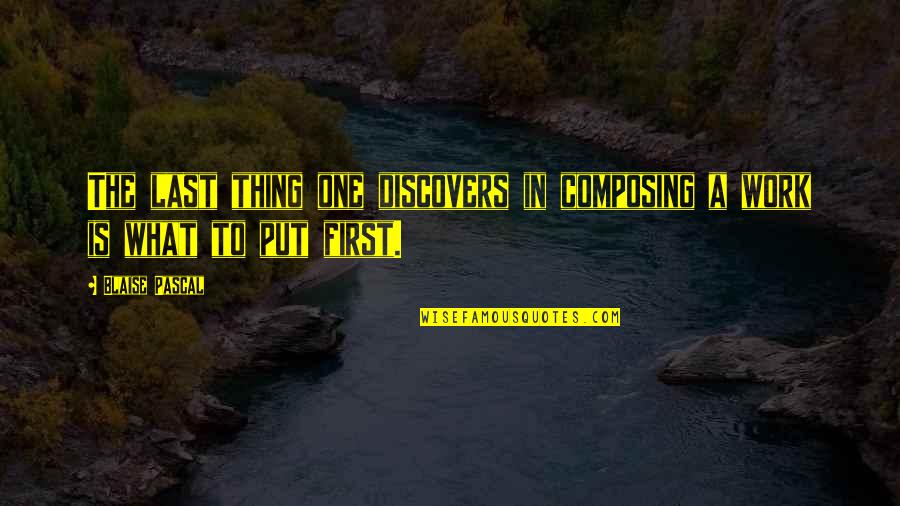 The last thing one discovers in composing a work is what to put first.
—
Blaise Pascal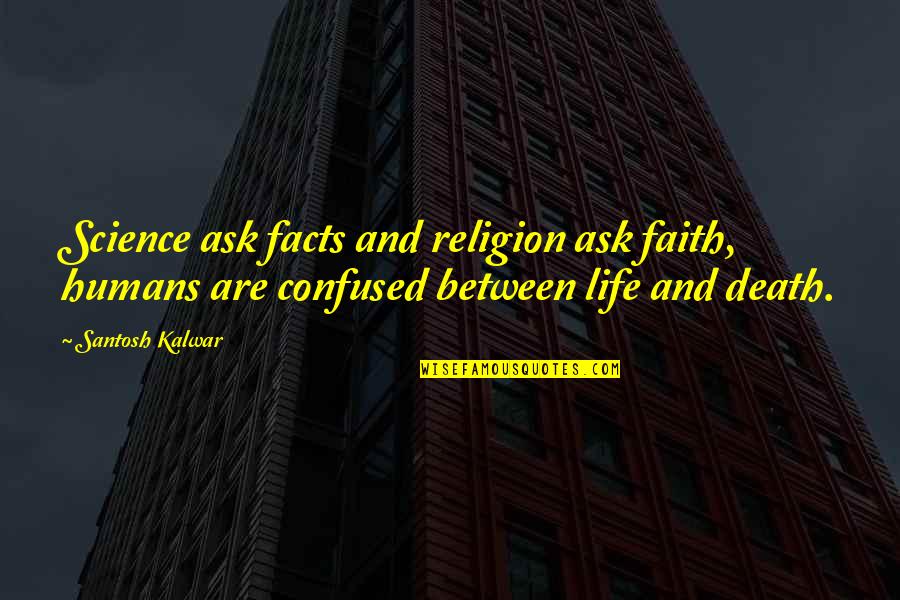 Science ask facts and religion ask faith, humans are confused between life and death.
—
Santosh Kalwar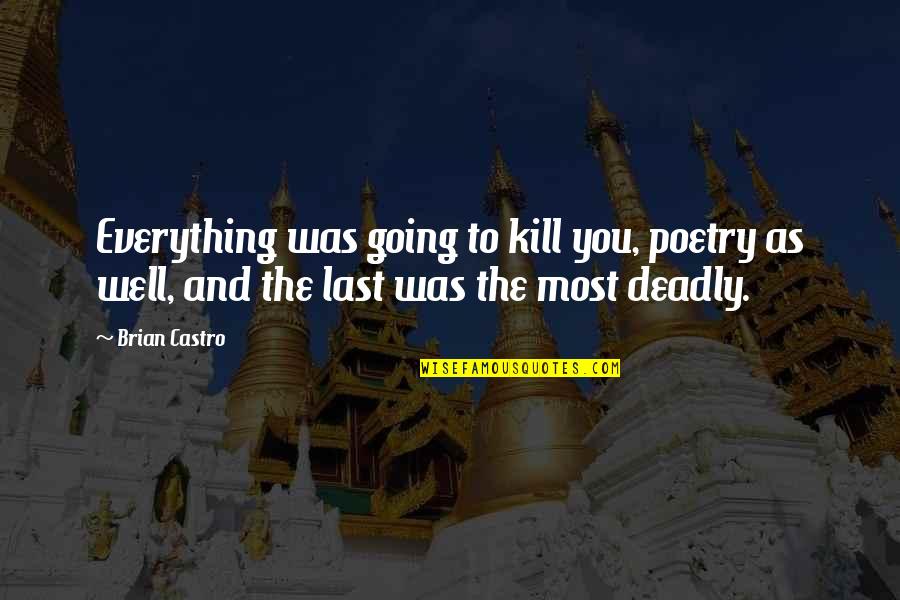 Everything was going to kill you, poetry as well, and the last was the most deadly. —
Brian Castro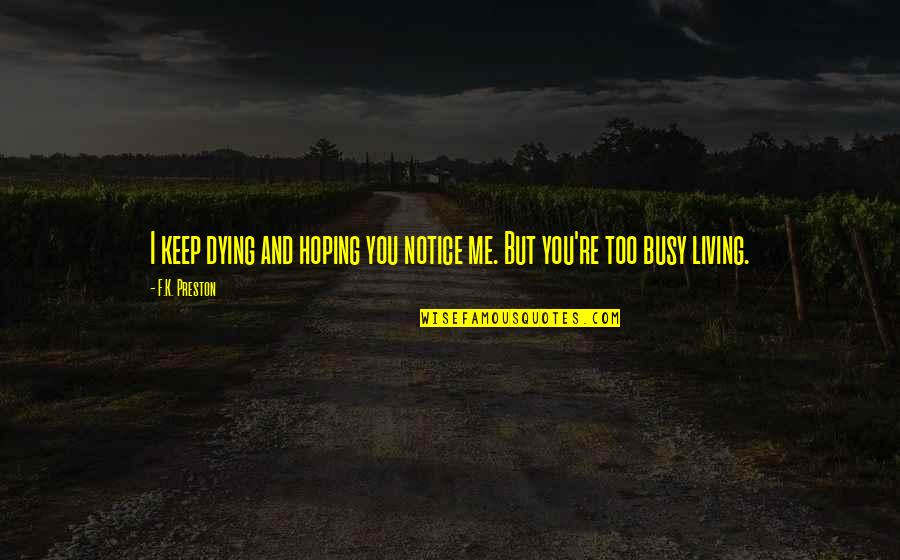 I keep dying and hoping you notice me. But you're too busy living. —
F.K. Preston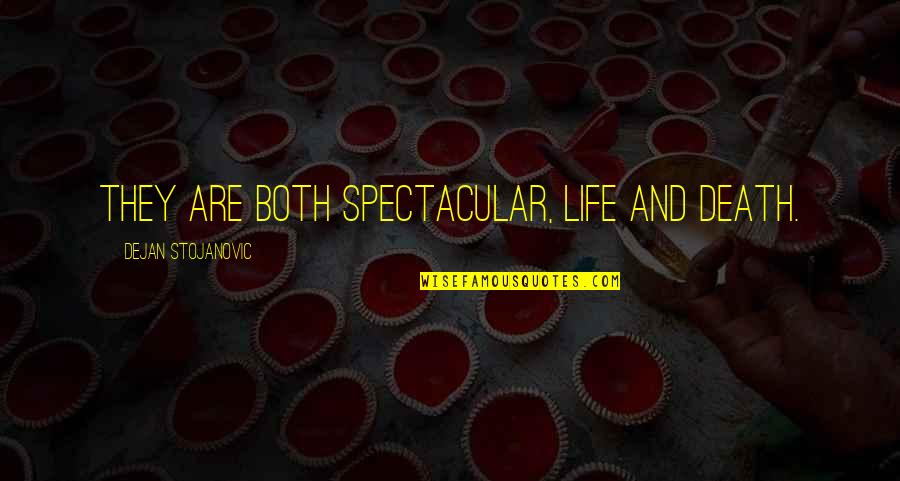 They are both spectacular,
Life and death. —
Dejan Stojanovic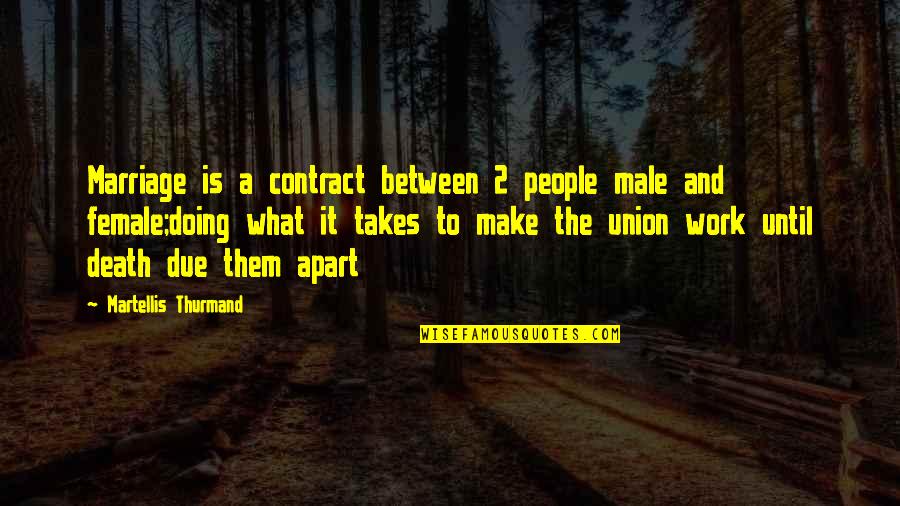 Marriage is a contract between 2 people male and female;doing what it takes to make the union work until death due them apart —
Martellis Thurmand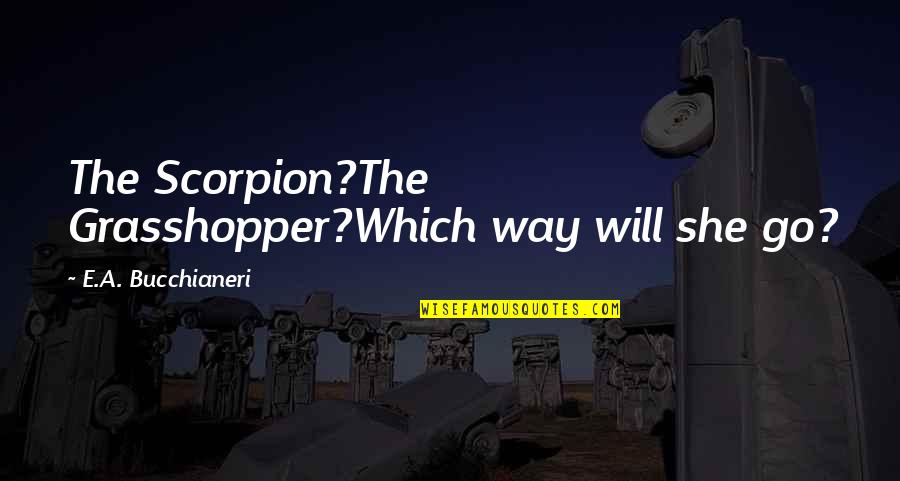 The Scorpion?
The Grasshopper?
Which way will she go? —
E.A. Bucchianeri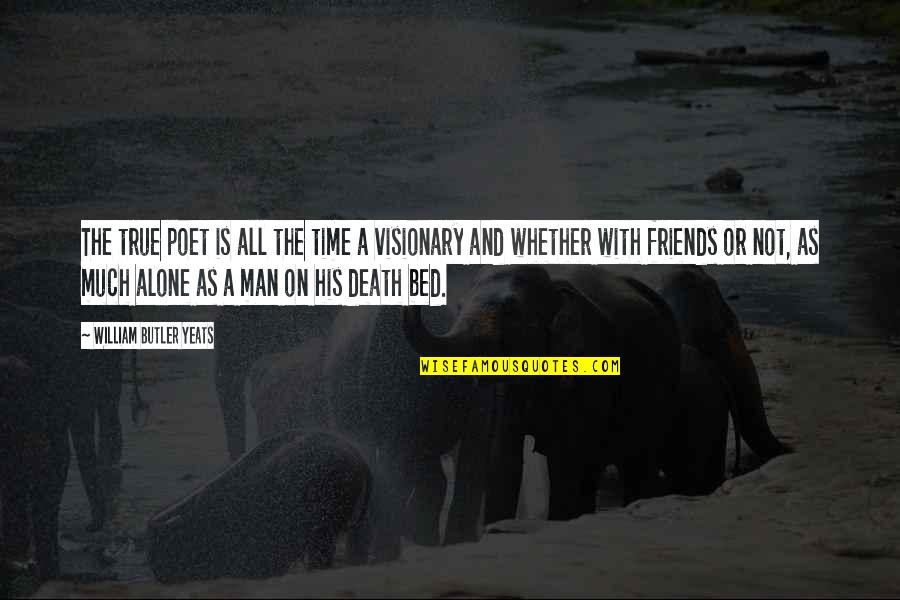 The true poet is all the time a visionary and whether with friends or not, as much alone as a man on his death bed. —
William Butler Yeats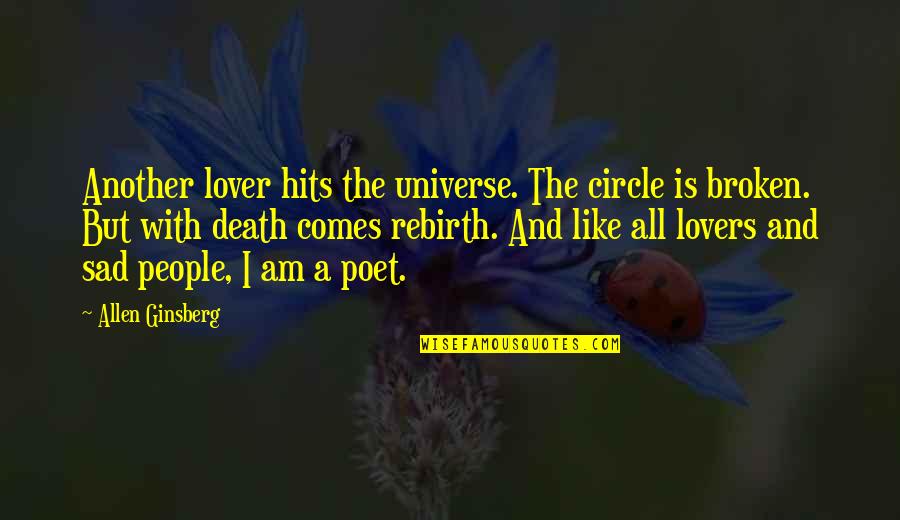 Another lover hits the universe. The circle is broken. But with death comes rebirth. And like all lovers and sad people, I am a poet. —
Allen Ginsberg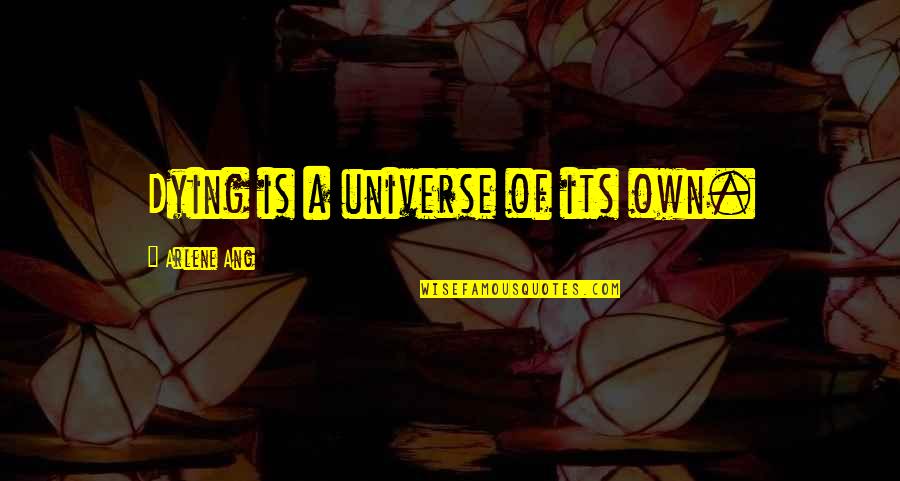 Dying is a universe of its own. —
Arlene Ang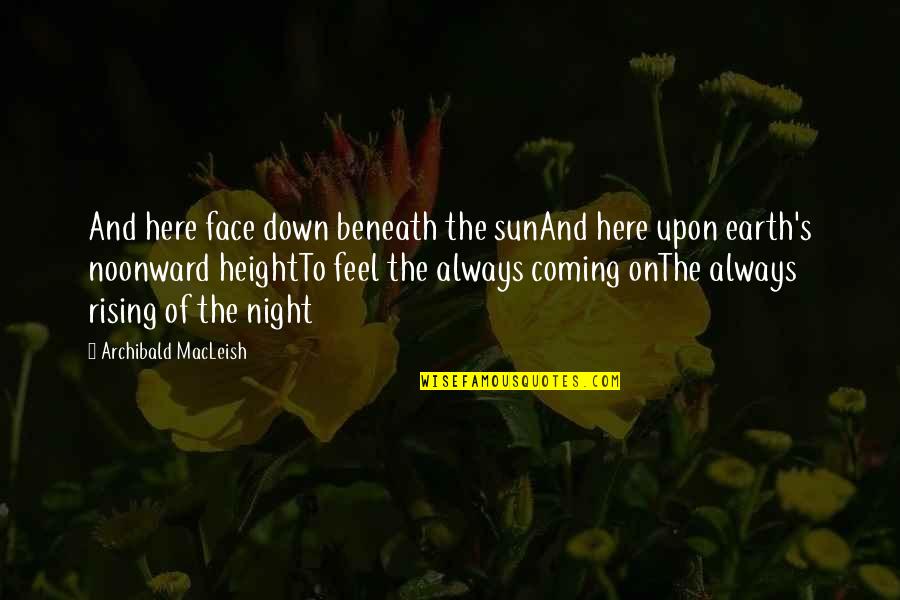 And here face down beneath the sun
And here upon earth's noonward height
To feel the always coming on
The always rising of the night —
Archibald MacLeish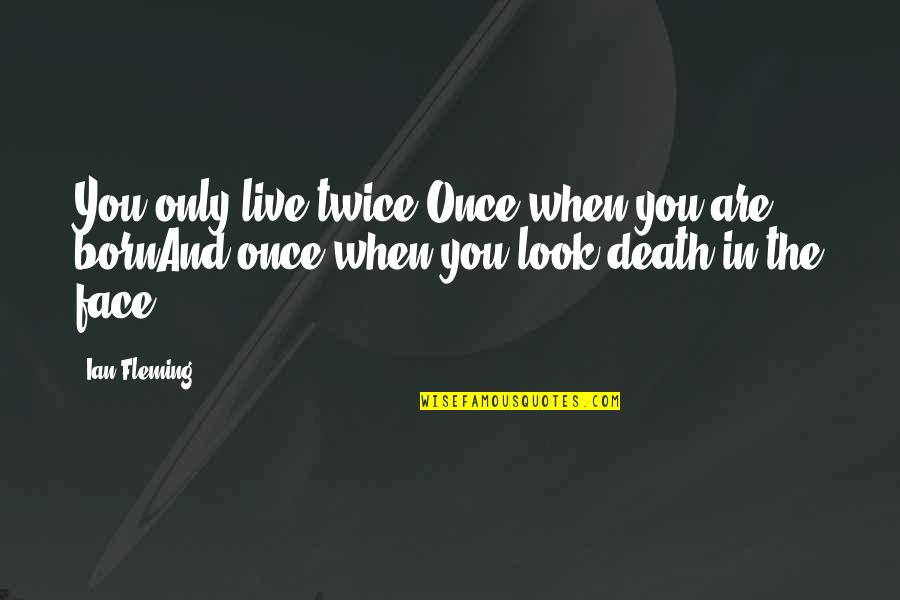 You only live twice:
Once when you are born
And once when you look death in the face —
Ian Fleming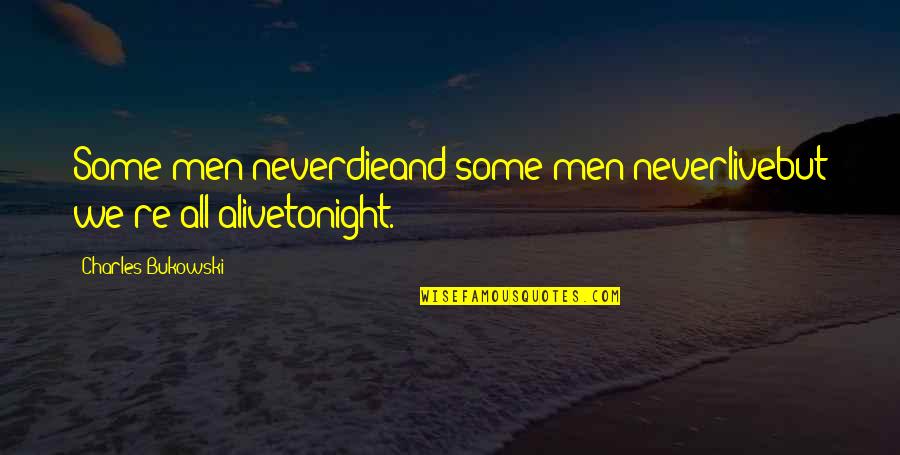 Some men never
die
and some men never
live
but we're all alive
tonight. —
Charles Bukowski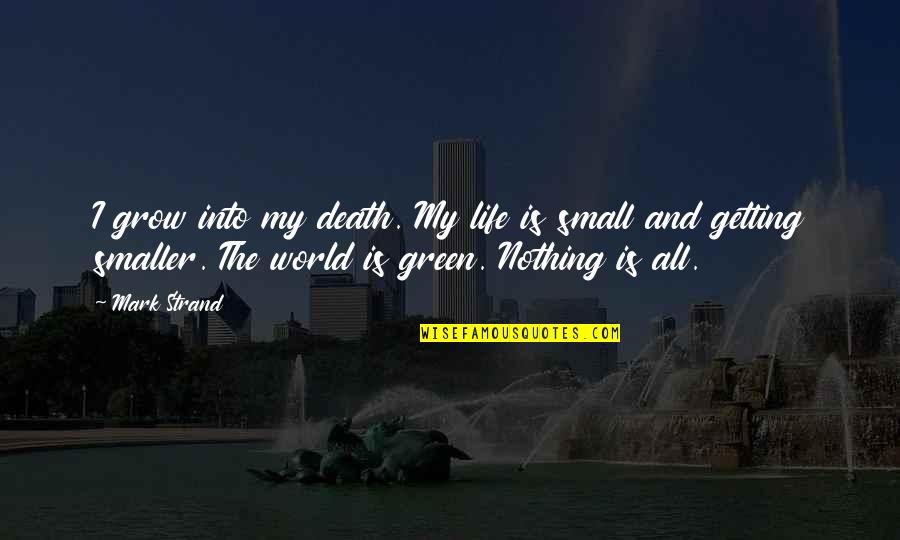 I grow into my death.
My life is small
and getting smaller. The world is green.
Nothing is all. —
Mark Strand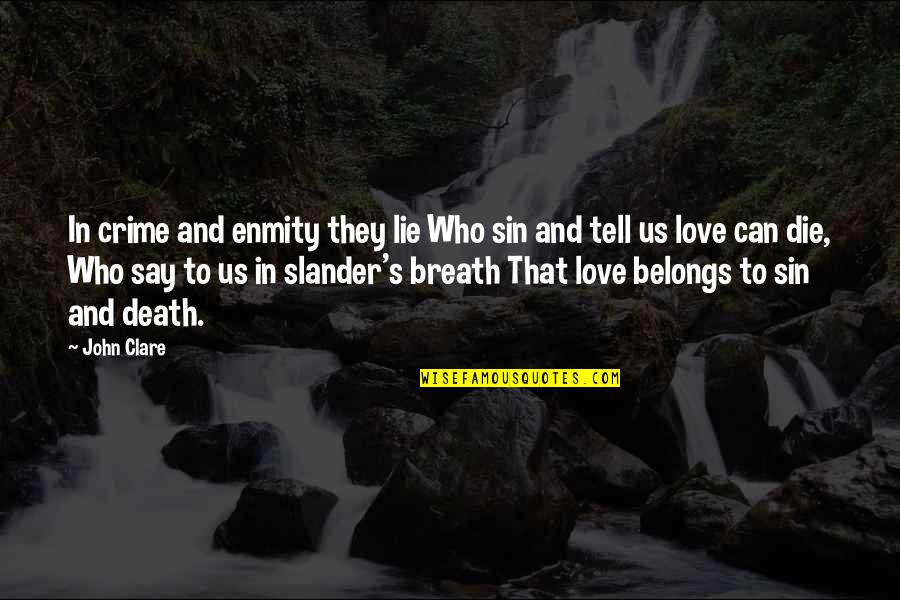 In crime and enmity they lie
Who sin and tell us love can die,
Who say to us in slander's breath
That love belongs to sin and death. —
John Clare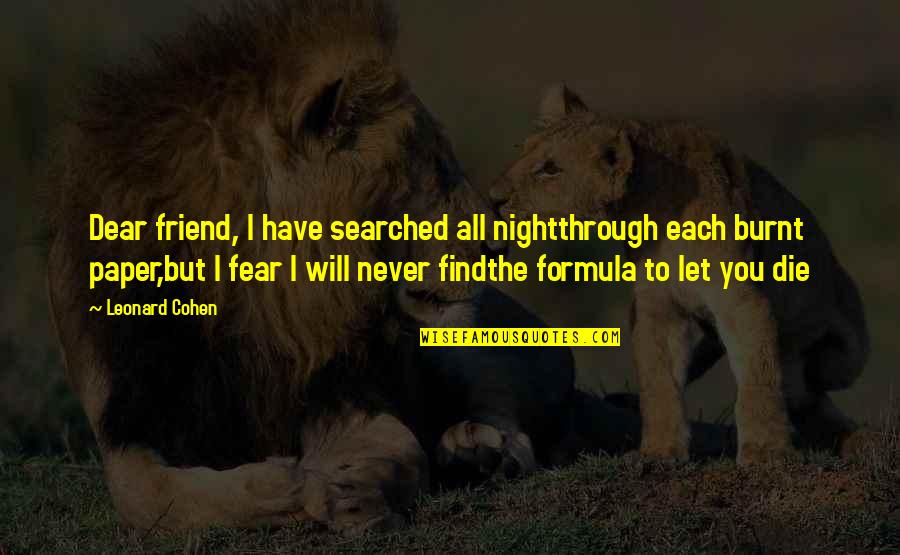 Dear friend, I have searched all night
through each burnt paper,
but I fear I will never find
the formula to let you die —
Leonard Cohen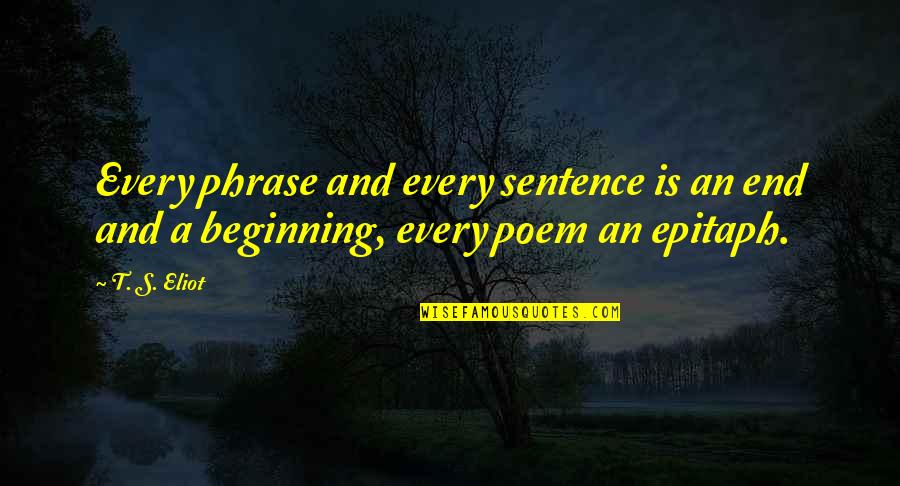 Every phrase and every sentence is an end and a beginning, every poem an epitaph. —
T. S. Eliot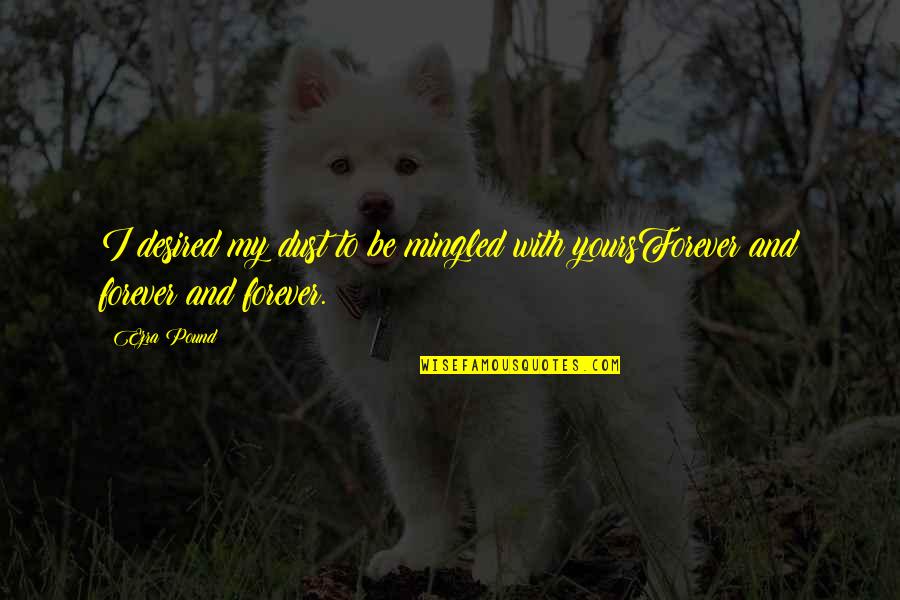 I desired my dust to be mingled with yours
Forever and forever and forever. —
Ezra Pound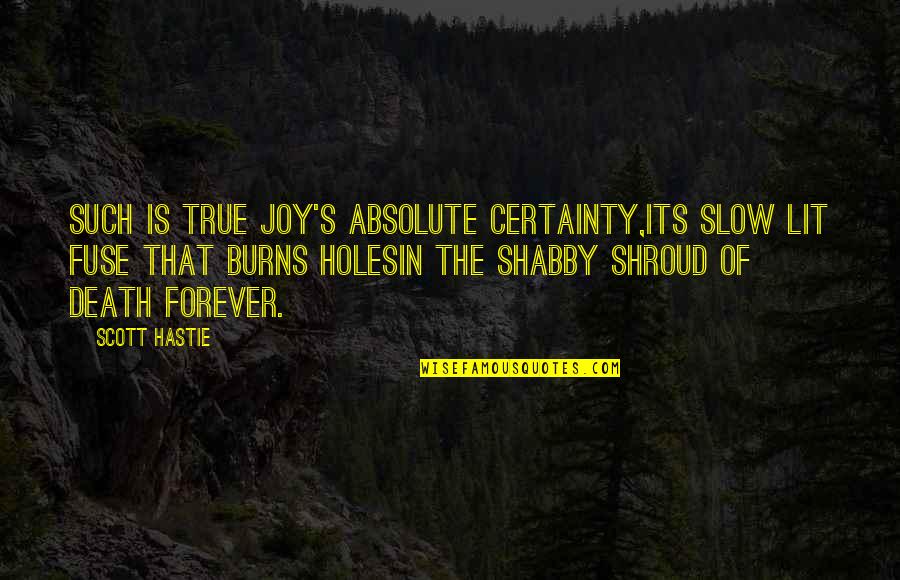 Such is true joy's absolute certainty,
Its slow lit fuse that burns holes
In the shabby shroud of death forever. —
Scott Hastie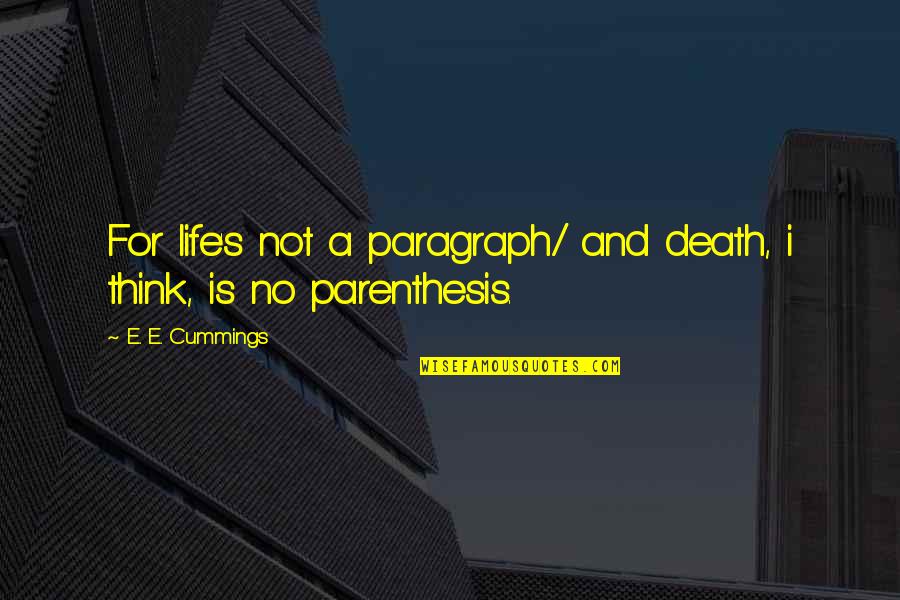 For life's not a paragraph/ and death, i think, is no parenthesis. —
E. E. Cummings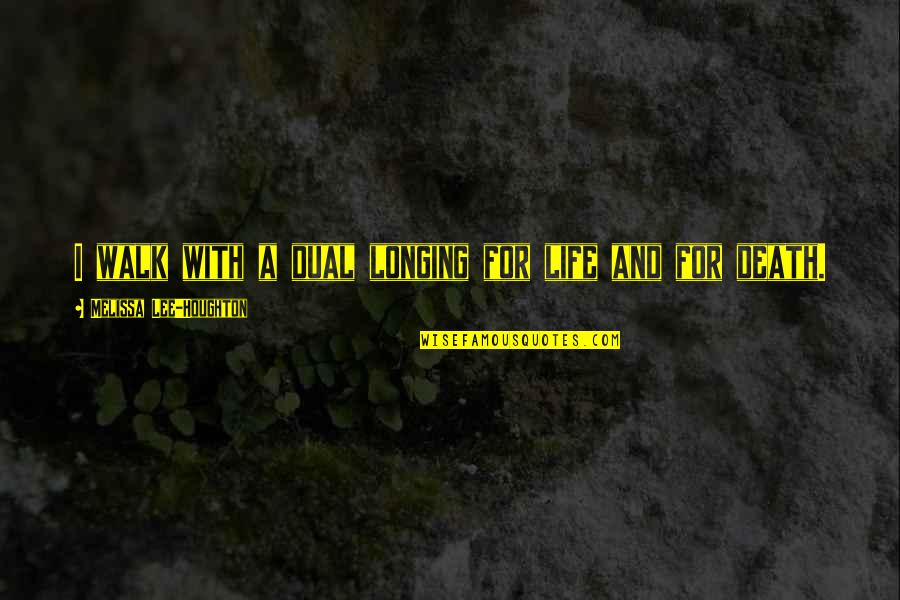 I walk with a dual longing
for life and for death. —
Melissa Lee-Houghton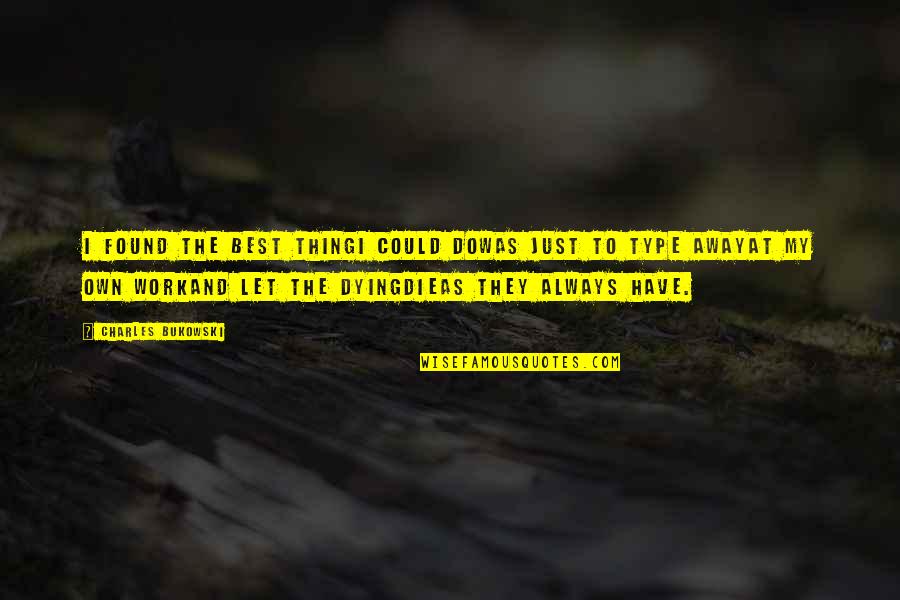 I found the best thing
I could do
was just to type away
at my own work
and let the dying
die
as they always have. —
Charles Bukowski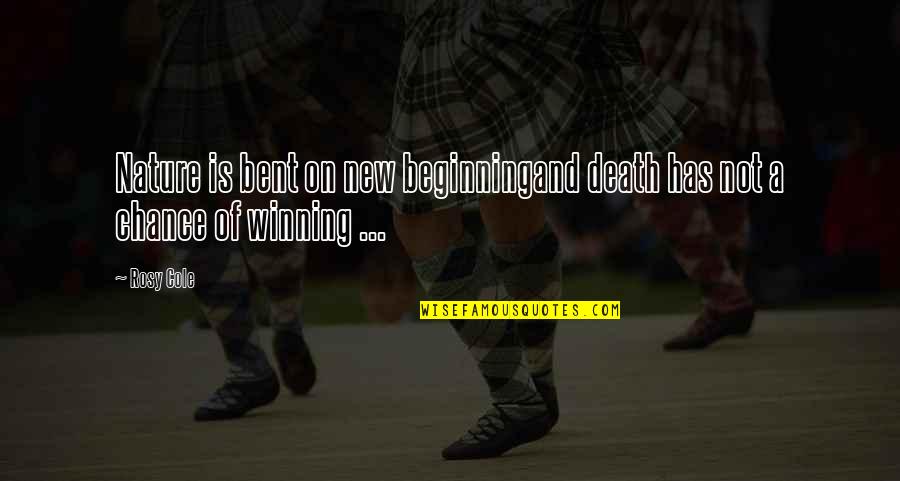 Nature is bent on new beginning
and death has not a chance of winning ... —
Rosy Cole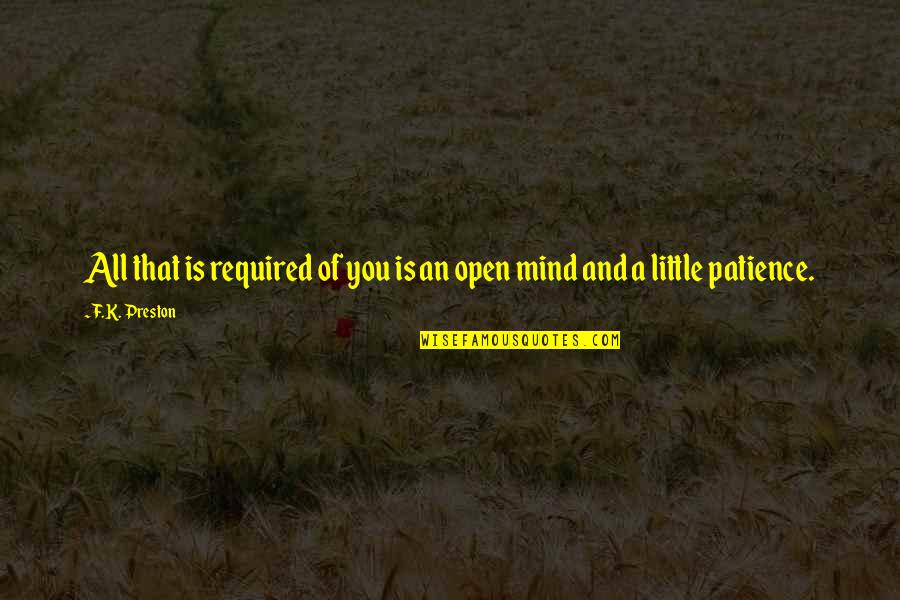 All that is required of you is an open mind and a little patience. —
F.K. Preston
I'm merely dying to be remembered for simply writing about my living memories —
Michael Biondi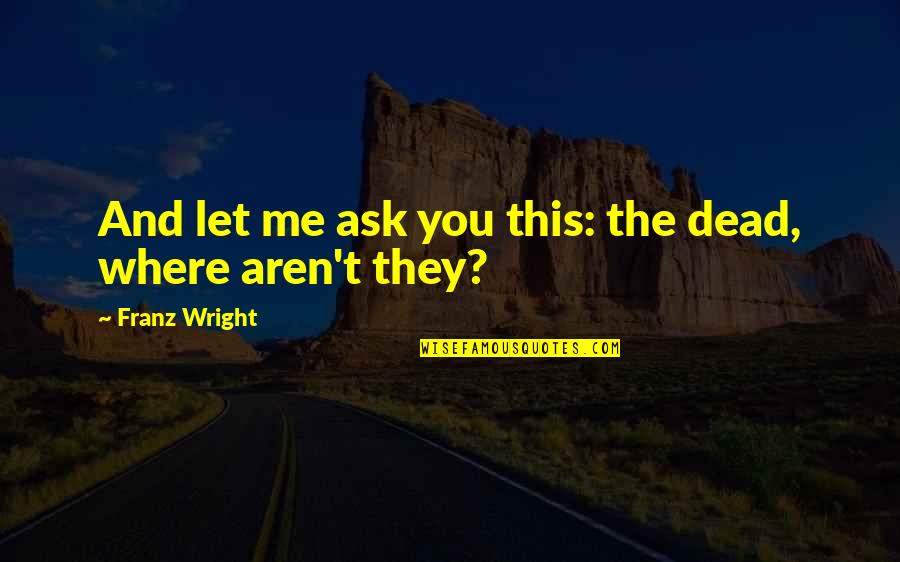 And let me ask you this: the dead,
where aren't they? —
Franz Wright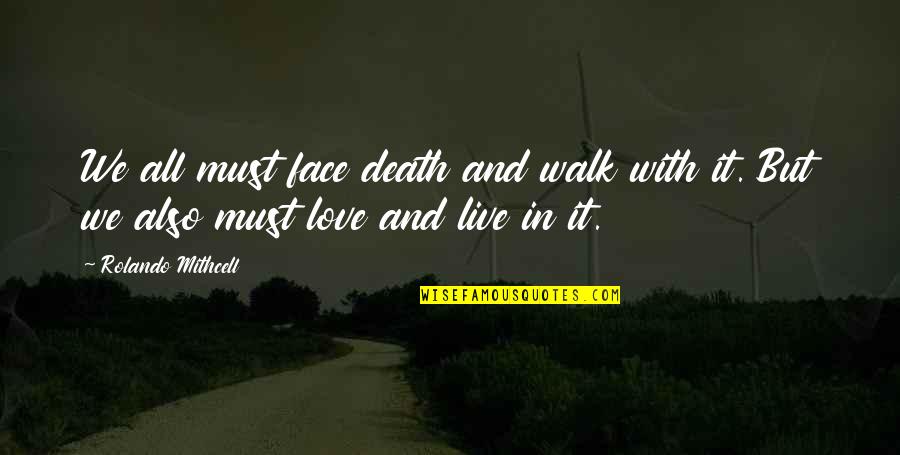 We all must face death and walk with it. But we also must love and live in it. —
Rolando Mithcell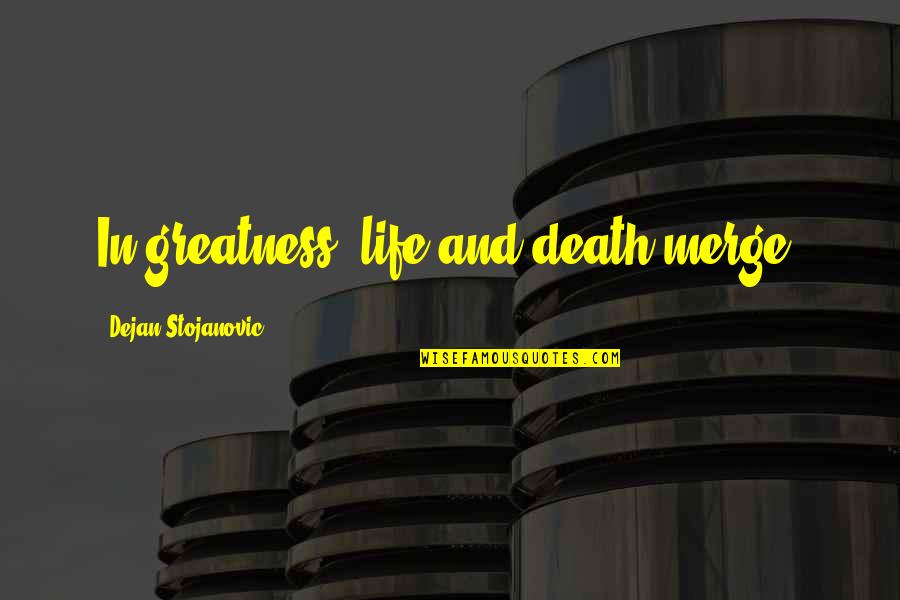 In greatness, life and death merge. —
Dejan Stojanovic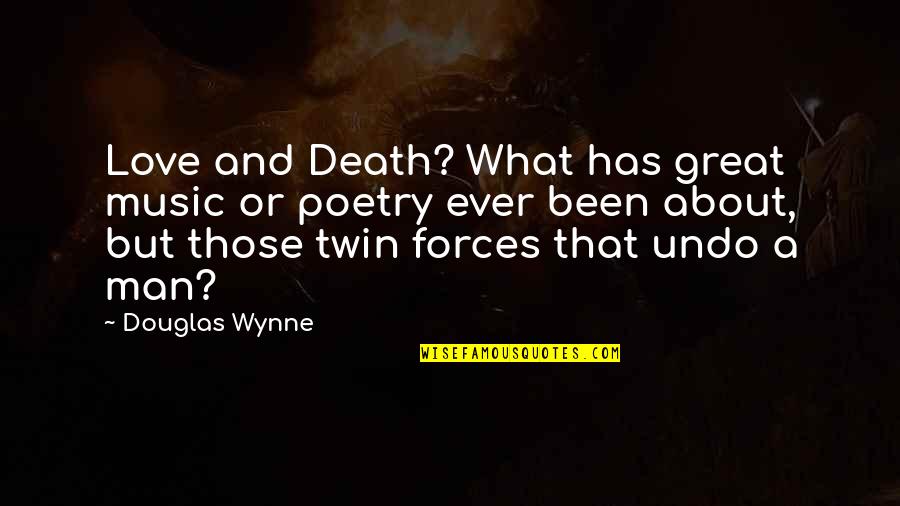 Love and Death? What has great music or poetry ever been about, but those twin forces that undo a man? —
Douglas Wynne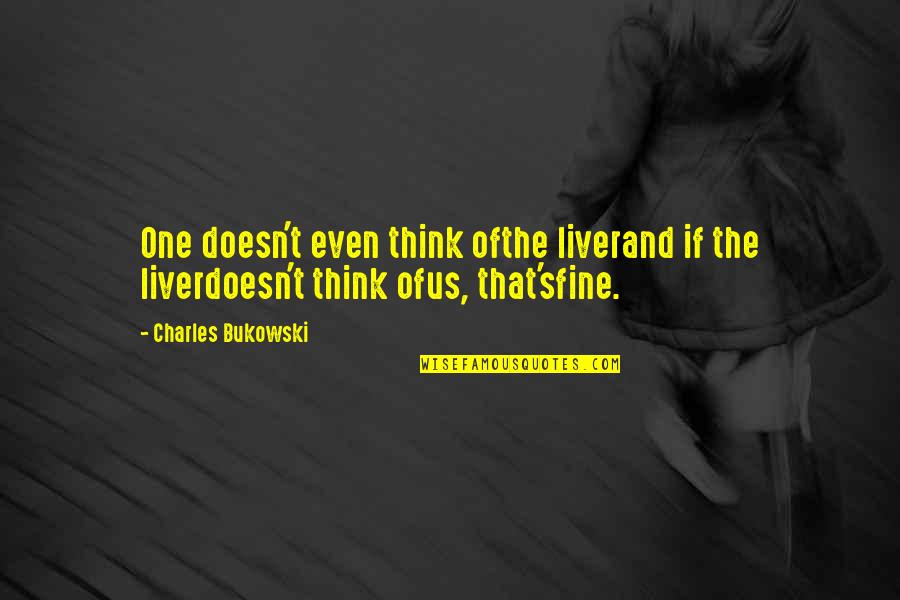 One doesn't even think of
the liver
and if the liver
doesn't think of
us, that's
fine. —
Charles Bukowski
If you want me again look for me under your boot soles. —
Walt Whitman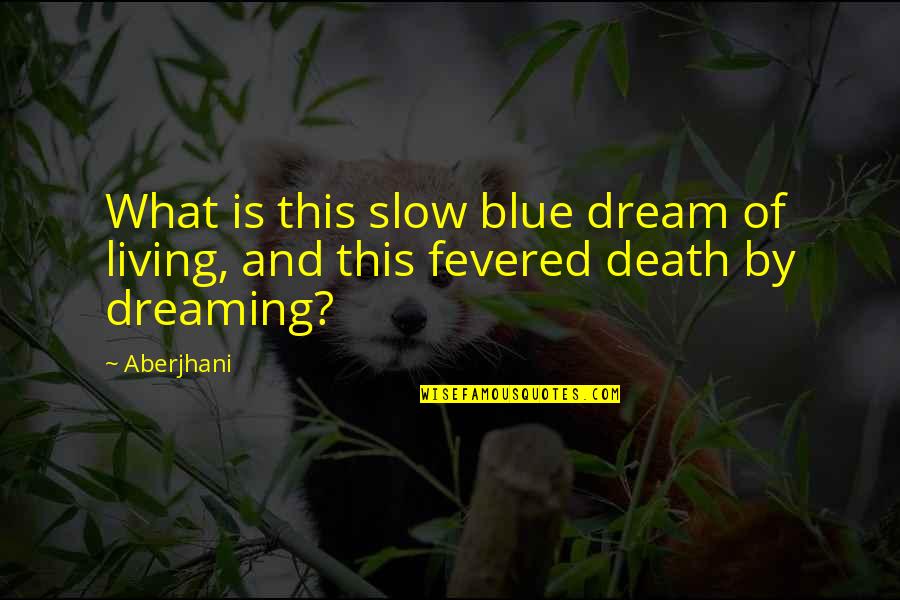 What is this slow blue dream of living,
and this fevered death by dreaming? —
Aberjhani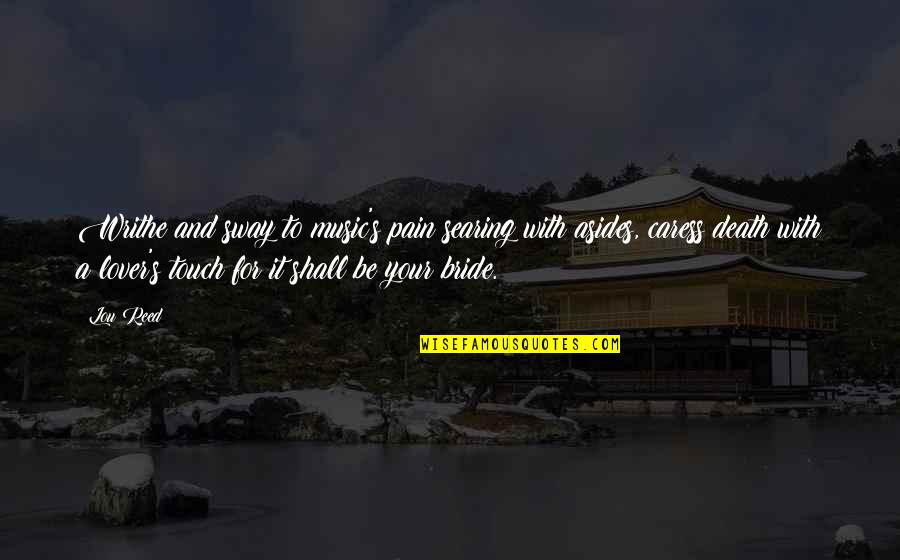 Writhe and sway to music's pain searing with asides, caress death with a lover's touch for it shall be your bride. —
Lou Reed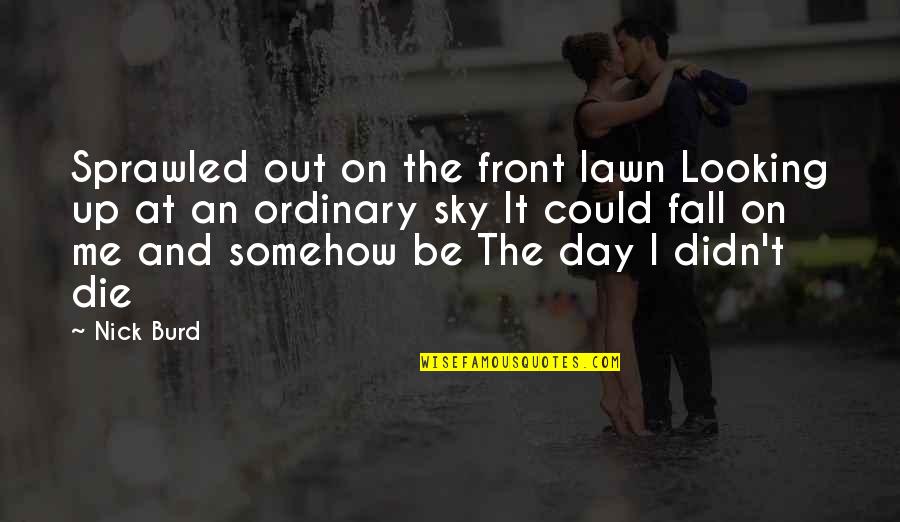 Sprawled out on the front lawn Looking up at an ordinary sky It could fall on me and somehow be The day I didn't die —
Nick Burd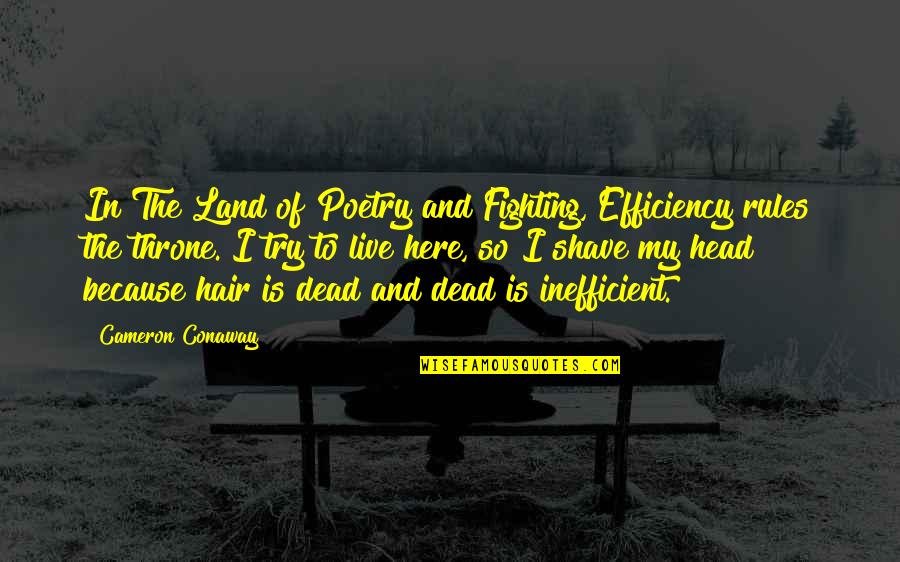 In The Land of Poetry and Fighting, Efficiency rules the throne. I try to live here, so I shave my head because hair is dead and dead is inefficient. —
Cameron Conaway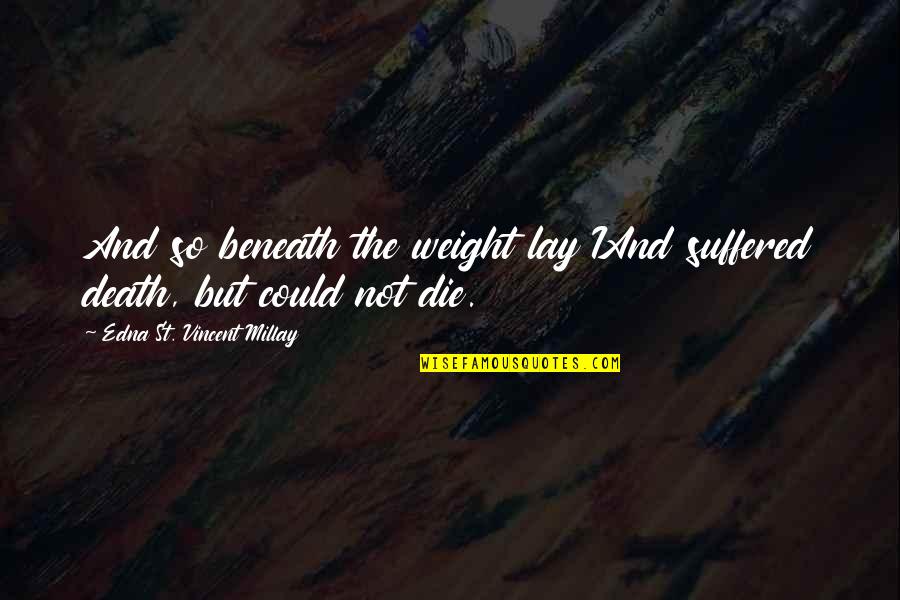 And so beneath the weight lay I
And suffered death, but could not die. —
Edna St. Vincent Millay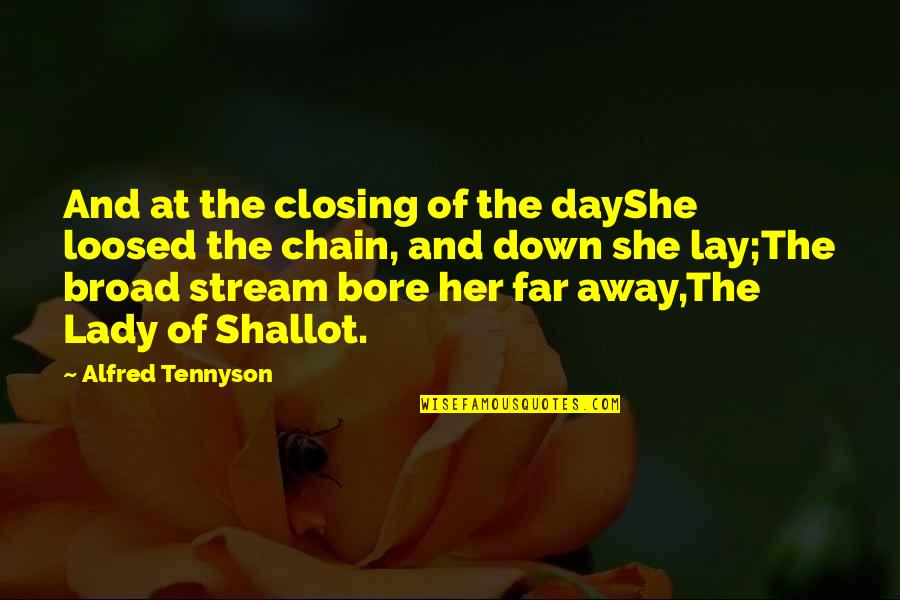 And at the closing of the day
She loosed the chain, and down she lay;
The broad stream bore her far away,
The Lady of Shallot. —
Alfred Tennyson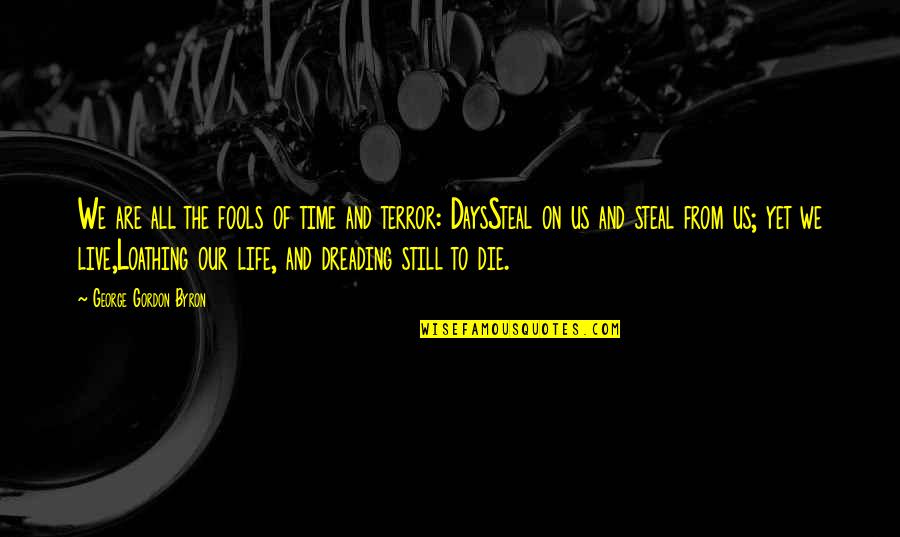 We are all the fools of time and terror: Days
Steal on us and steal from us; yet we live,
Loathing our life, and dreading still to die. —
George Gordon Byron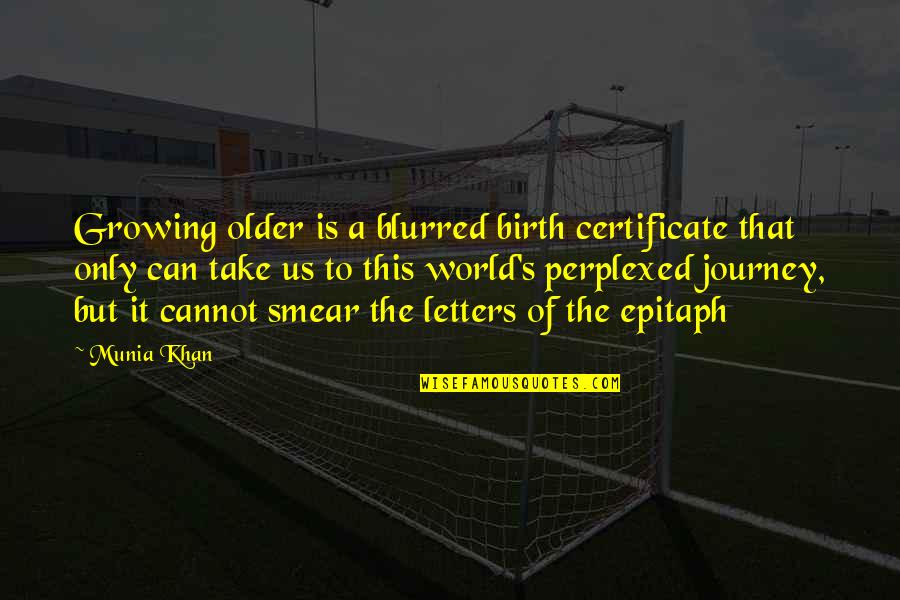 Growing older is a blurred birth certificate that only can take us to this world's perplexed journey, but it cannot smear the letters of the epitaph —
Munia Khan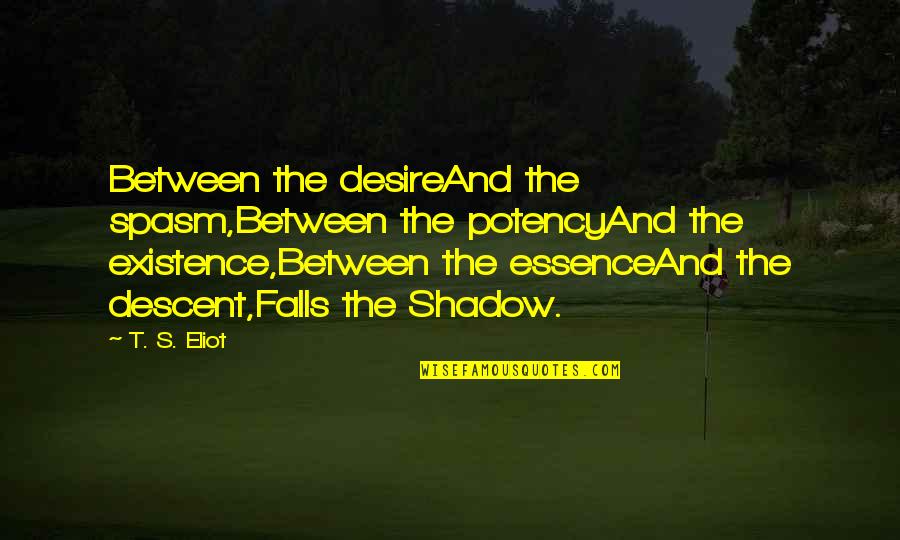 Between the desire
And the spasm,
Between the potency
And the existence,
Between the essence
And the descent,
Falls the Shadow. —
T. S. Eliot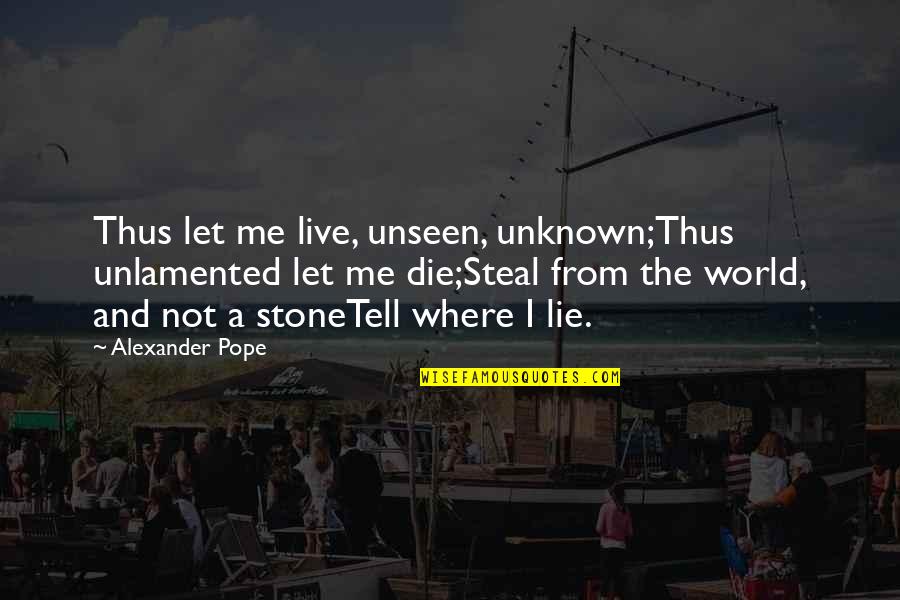 Thus let me live, unseen, unknown;
Thus unlamented let me die;
Steal from the world, and not a stone
Tell where I lie. —
Alexander Pope