Death Of Jesus Christ Quotes
Collection of top 40 famous quotes about Death Of Jesus Christ
Death Of Jesus Christ Quotes & Sayings
Happy to read and share the best inspirational Death Of Jesus Christ quotes, sayings and quotations on Wise Famous Quotes.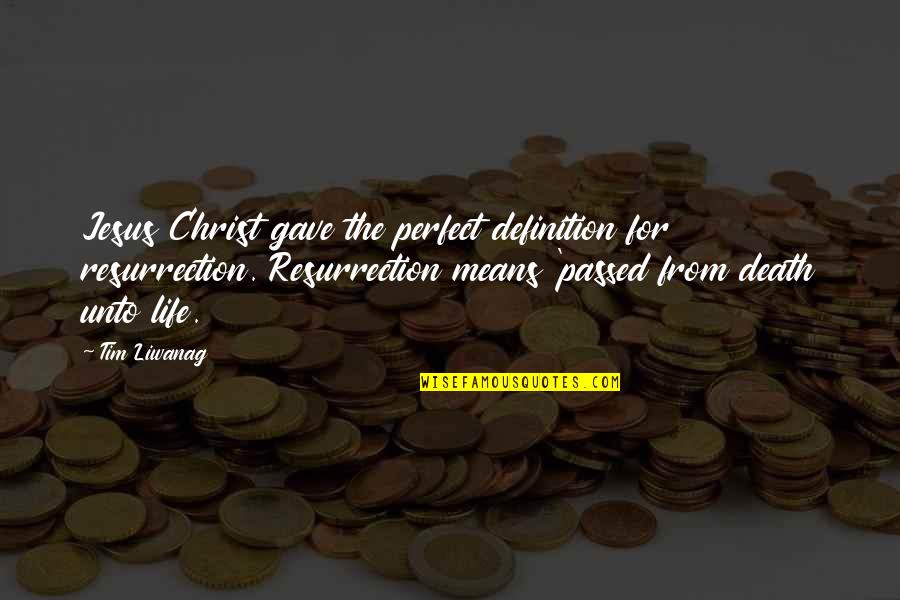 Jesus Christ gave the perfect definition for resurrection. Resurrection means 'passed from death unto life.
—
Tim Liwanag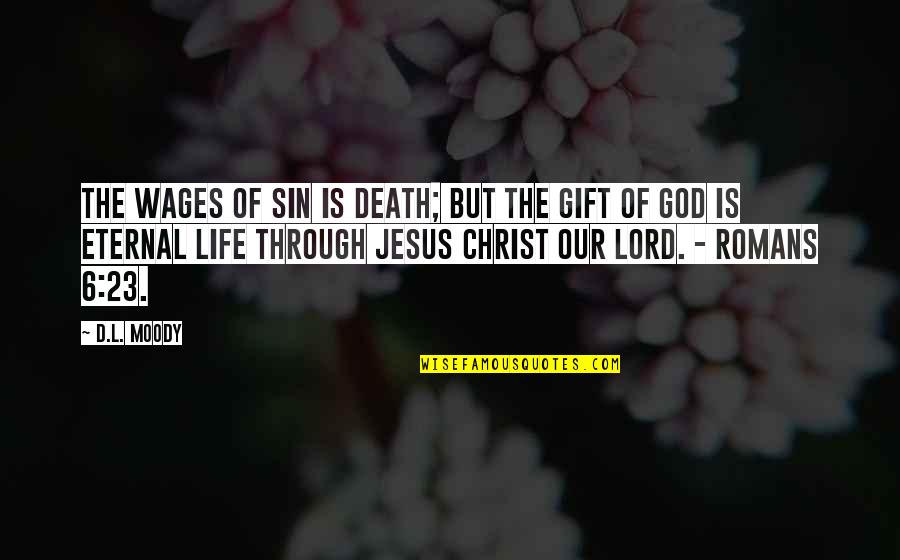 The wages of sin is death; but the gift of God is eternal life through Jesus Christ our Lord. - Romans 6:23.
—
D.L. Moody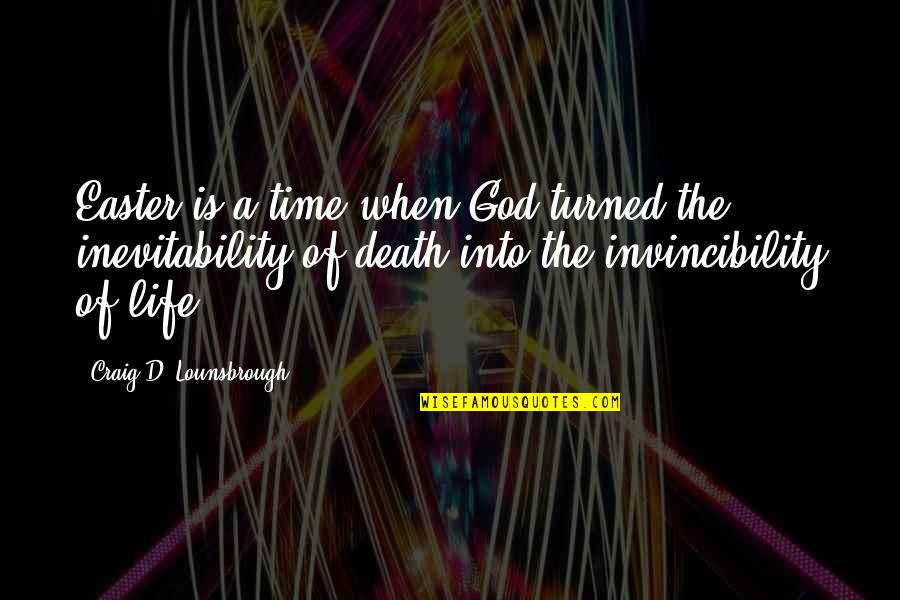 Easter is a time when God turned the inevitability of death into the invincibility of life.
—
Craig D. Lounsbrough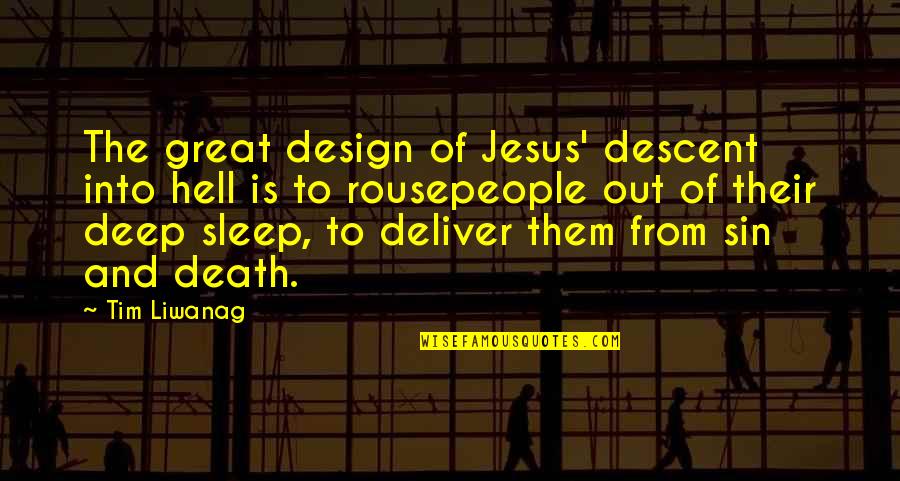 The great design of Jesus' descent into hell is to rouse
people out of their deep sleep, to deliver them from sin and death. —
Tim Liwanag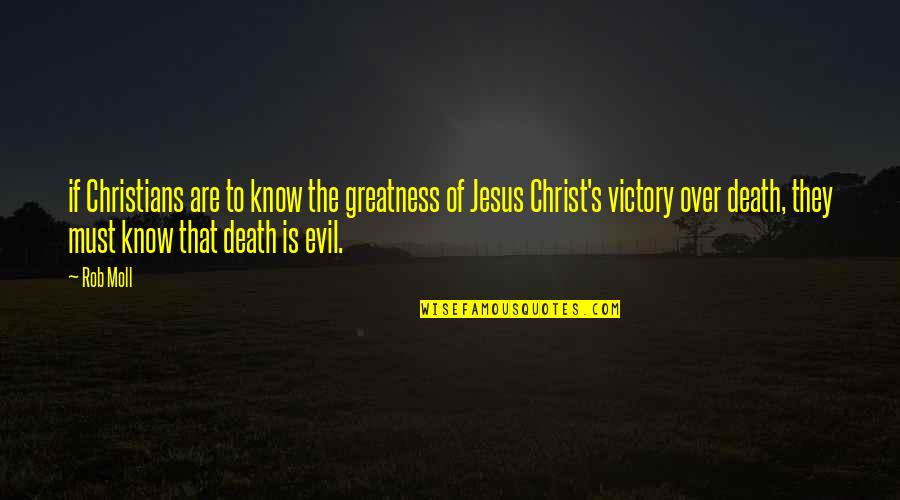 if Christians are to know the greatness of Jesus Christ's victory over death, they must know that death is evil. —
Rob Moll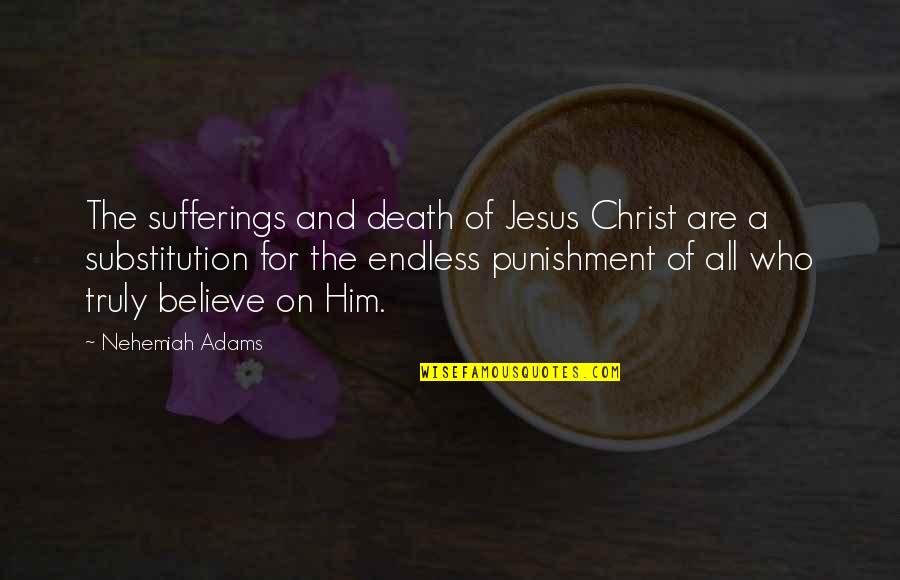 The sufferings and death of Jesus Christ are a substitution for the endless punishment of all who truly believe on Him. —
Nehemiah Adams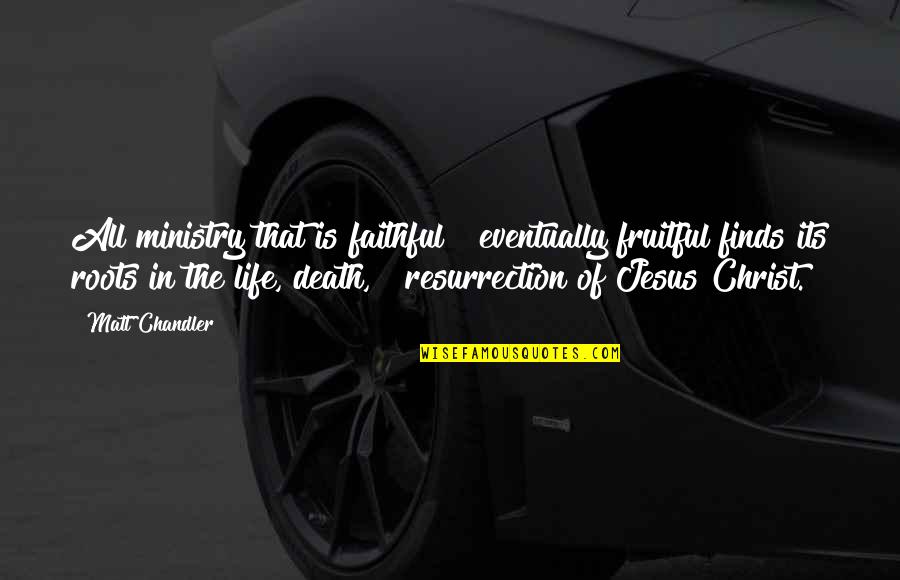 All ministry that is faithful & eventually fruitful finds its roots in the life, death, & resurrection of Jesus Christ. —
Matt Chandler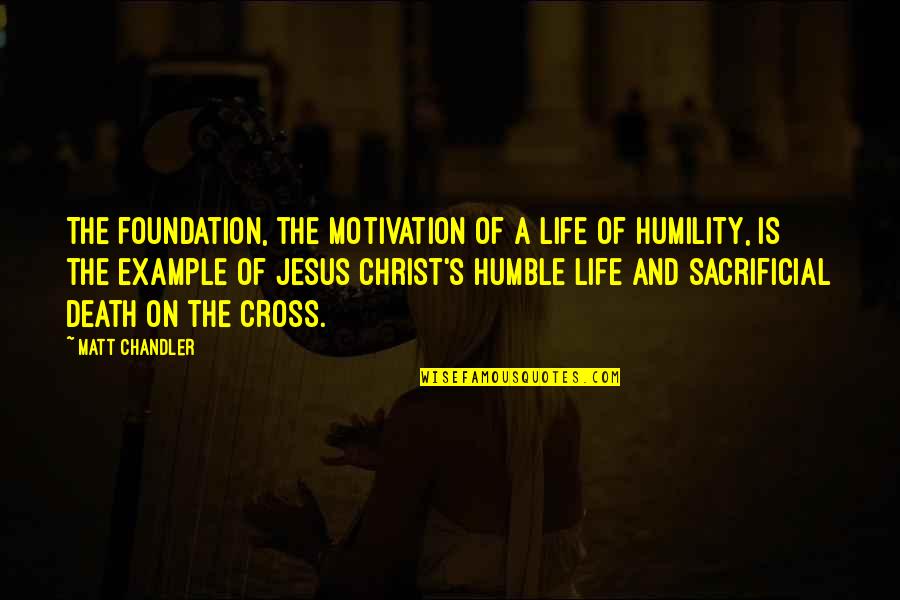 The foundation, the motivation of a life of humility, is the example of Jesus Christ's humble life and sacrificial death on the cross. —
Matt Chandler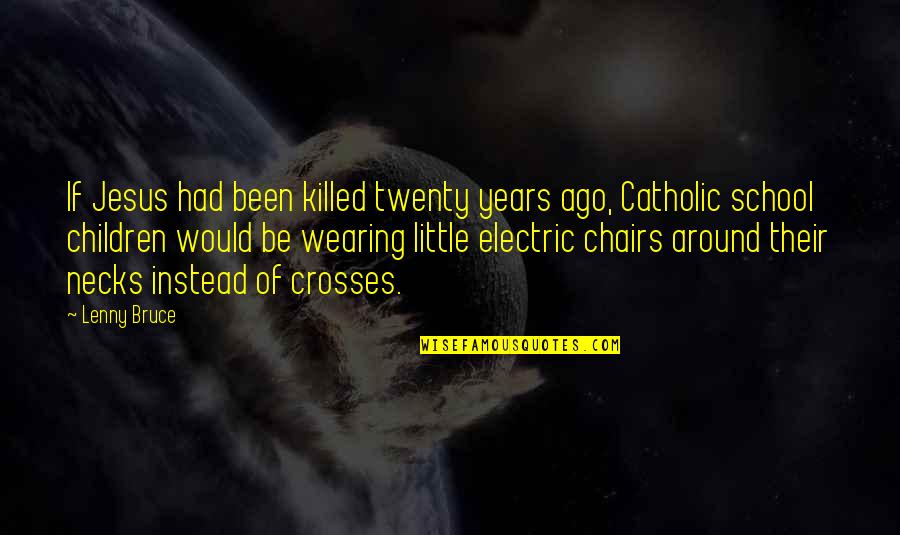 If Jesus had been killed twenty years ago, Catholic school children would be wearing little electric chairs around their necks instead of crosses. —
Lenny Bruce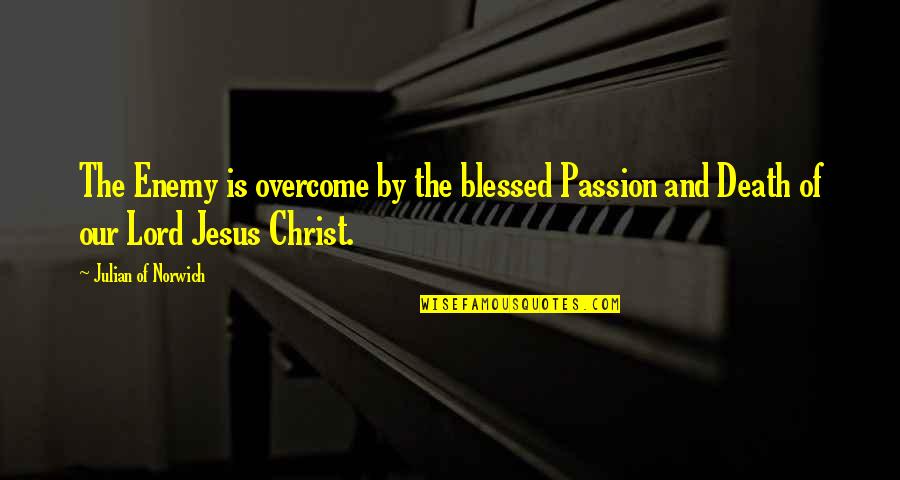 The Enemy is overcome by the blessed Passion and Death of our Lord Jesus Christ. —
Julian Of Norwich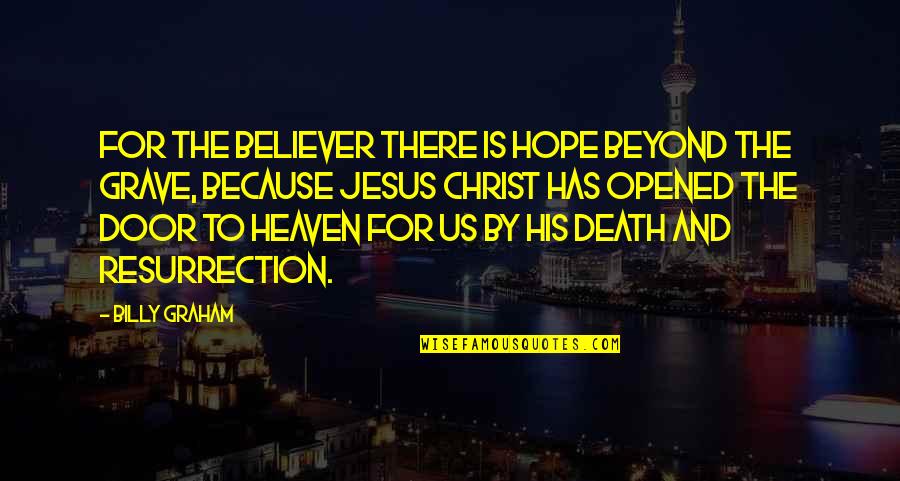 For the believer there is hope beyond the grave, because Jesus Christ has opened the door to heaven for us by His death and resurrection. —
Billy Graham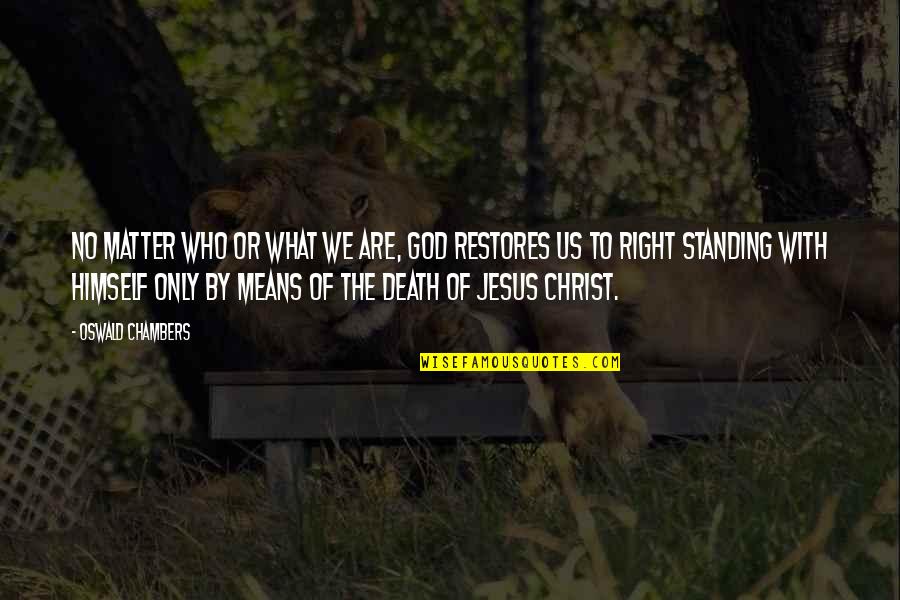 No matter who or what we are, God restores us to right standing with Himself only by means of the death of Jesus Christ. —
Oswald Chambers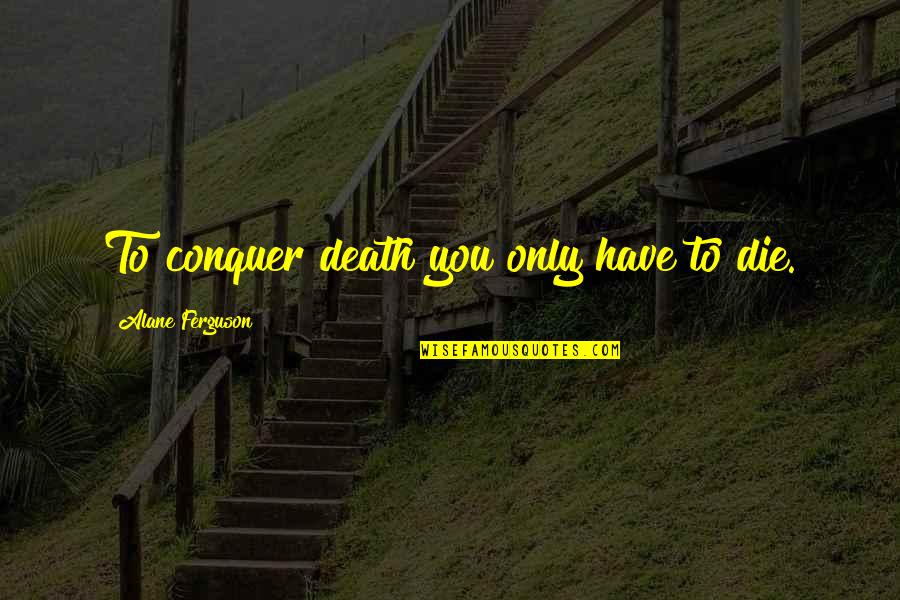 To conquer death you only have to die. —
Alane Ferguson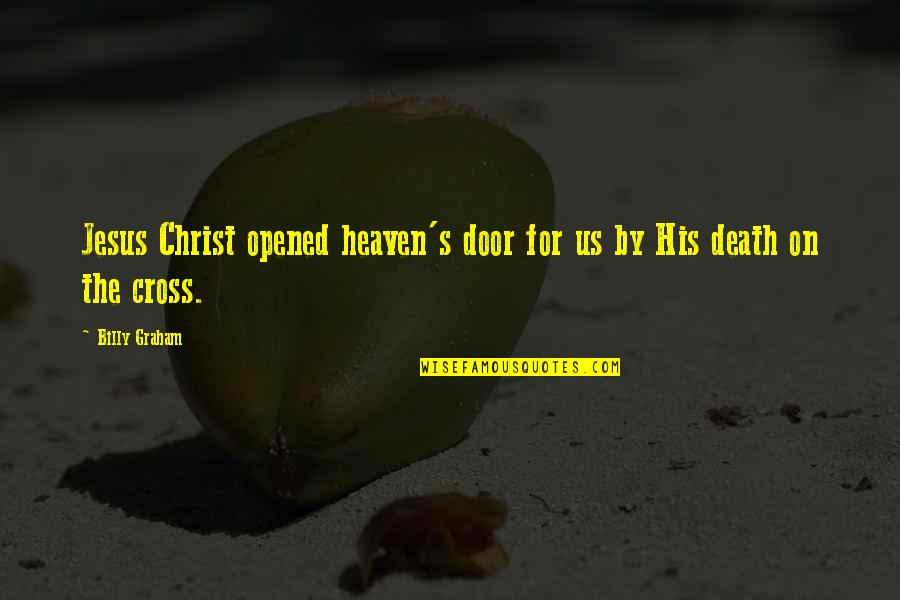 Jesus Christ opened heaven's door for us by His death on the cross. —
Billy Graham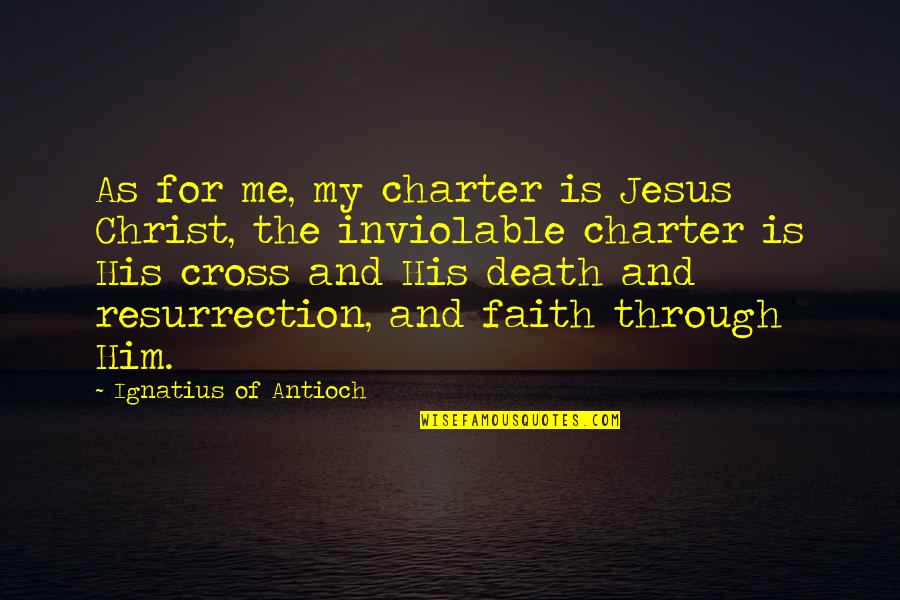 As for me, my charter is Jesus Christ, the inviolable charter is His cross and His death and resurrection, and faith through Him. —
Ignatius Of Antioch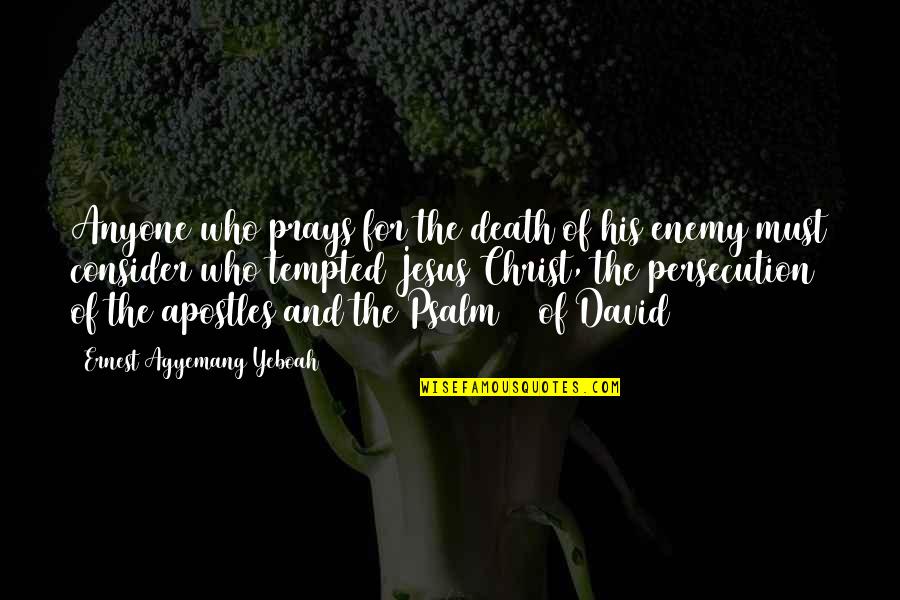 Anyone who prays for the death of his enemy must consider who tempted Jesus Christ, the persecution of the apostles and the Psalm 23 of David —
Ernest Agyemang Yeboah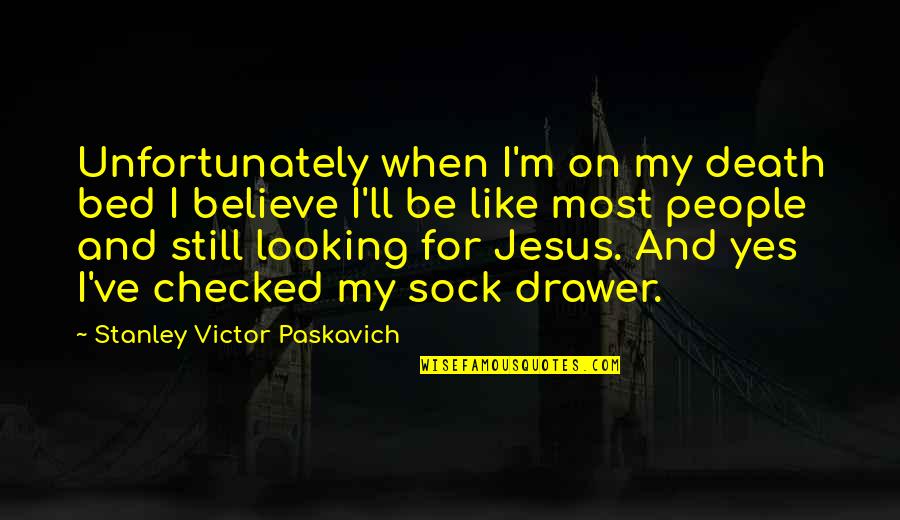 Unfortunately when I'm on my death bed I believe I'll be like most people and still looking for Jesus. And yes I've checked my sock drawer. —
Stanley Victor Paskavich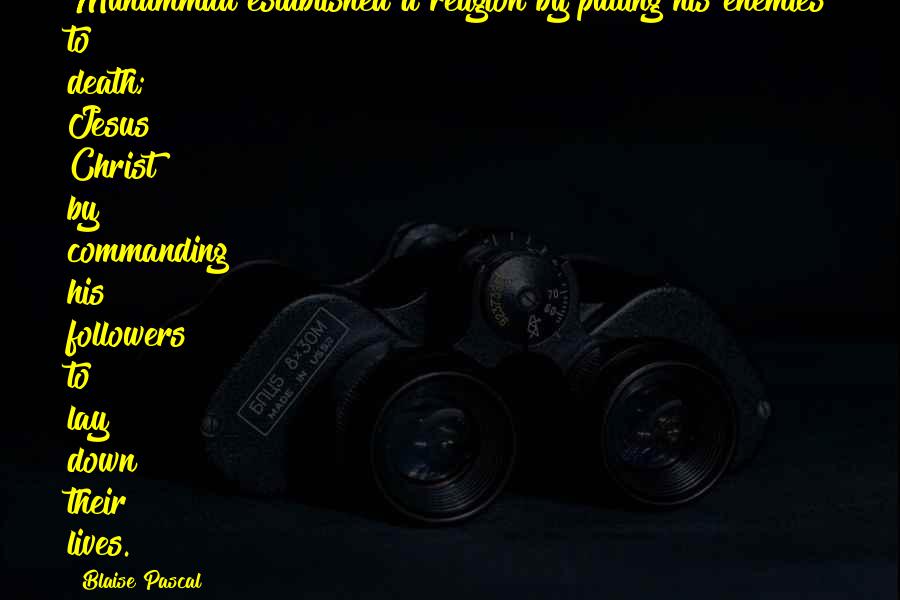 Muhammad established a religion by putting his enemies to death; Jesus Christ by commanding his followers to lay down their lives. —
Blaise Pascal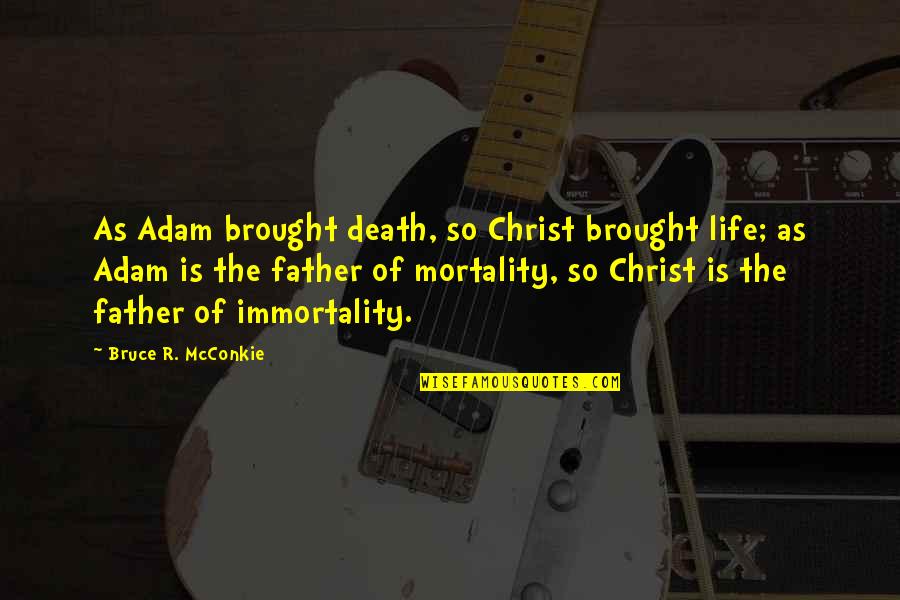 As Adam brought death, so Christ brought life; as Adam is the father of mortality, so Christ is the father of immortality. —
Bruce R. McConkie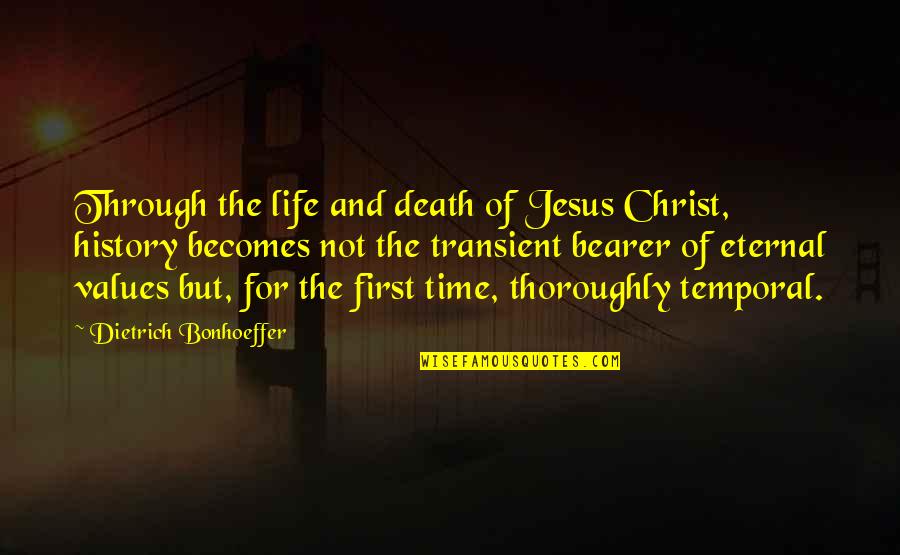 Through the life and death of Jesus Christ, history becomes not the transient bearer of eternal values but, for the first time, thoroughly temporal. —
Dietrich Bonhoeffer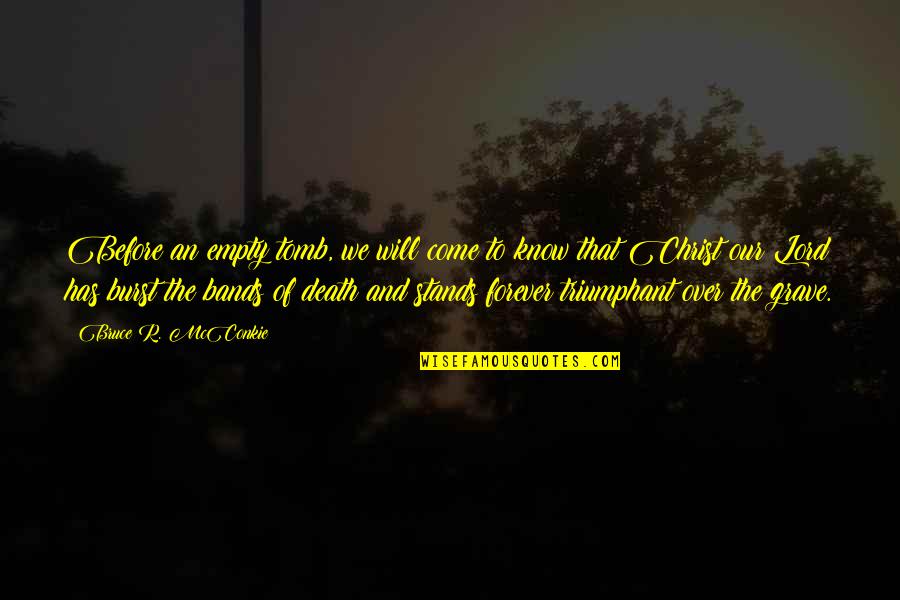 Before an empty tomb, we will come to know that Christ our Lord has burst the bands of death and stands forever triumphant over the grave. —
Bruce R. McConkie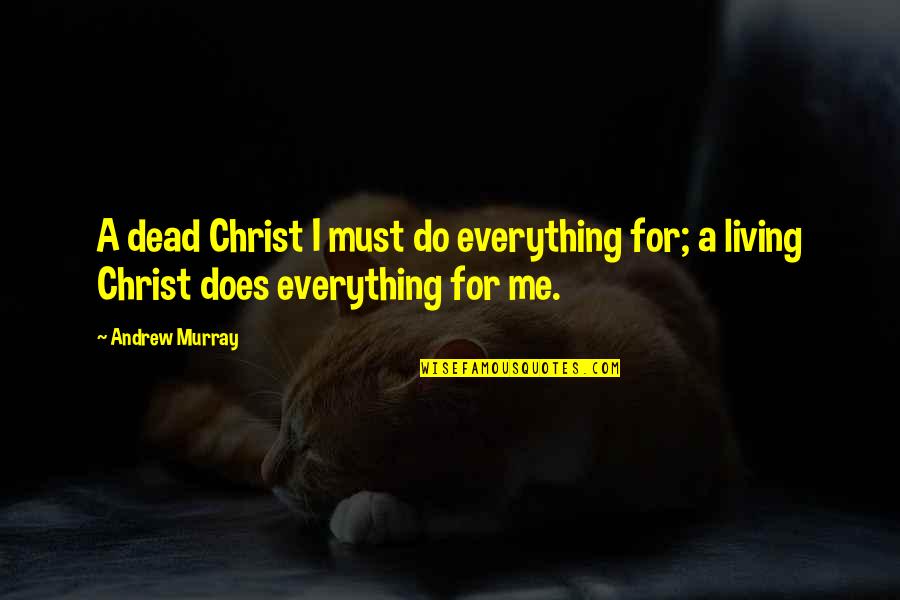 A dead Christ I must do everything for; a living Christ does everything for me. —
Andrew Murray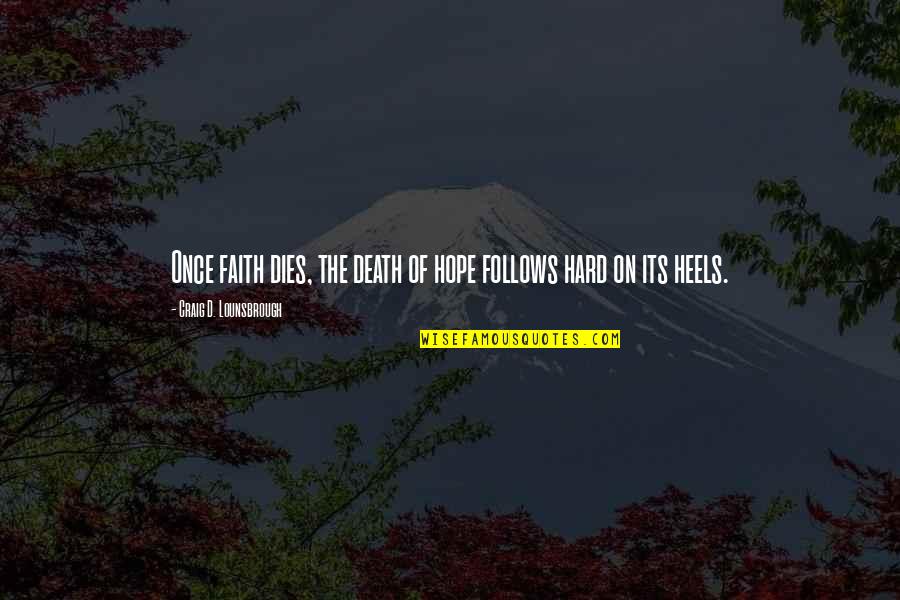 Once faith dies, the death of hope follows hard on its heels. —
Craig D. Lounsbrough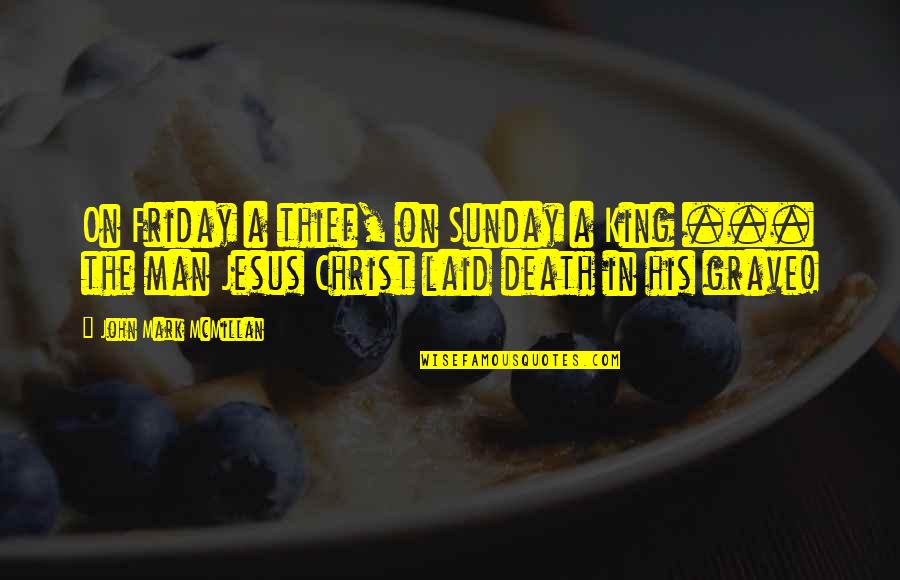 On Friday a thief, on Sunday a King ... the man Jesus Christ laid death in his grave! —
John Mark McMillan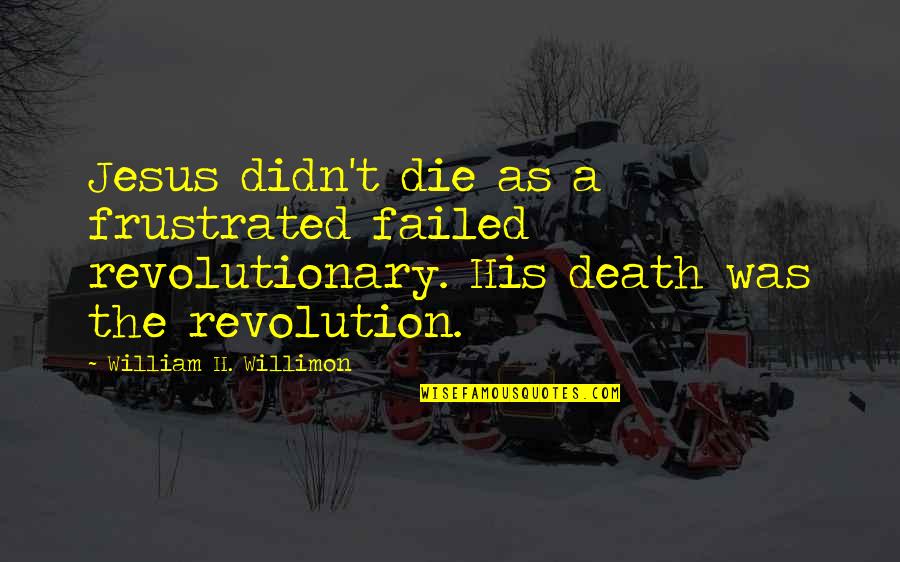 Jesus didn't die as a frustrated failed revolutionary. His death was the revolution. —
William H. Willimon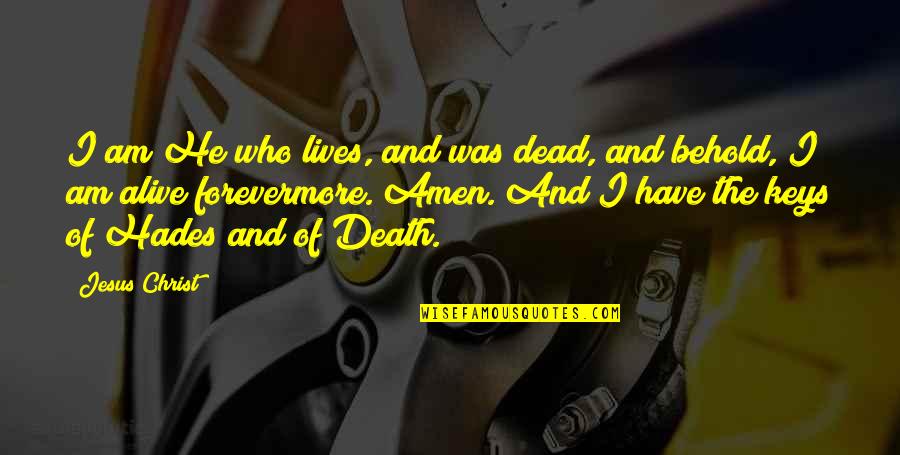 I am He who lives, and was dead, and behold, I am alive forevermore. Amen. And I have the keys of Hades and of Death. —
Jesus Christ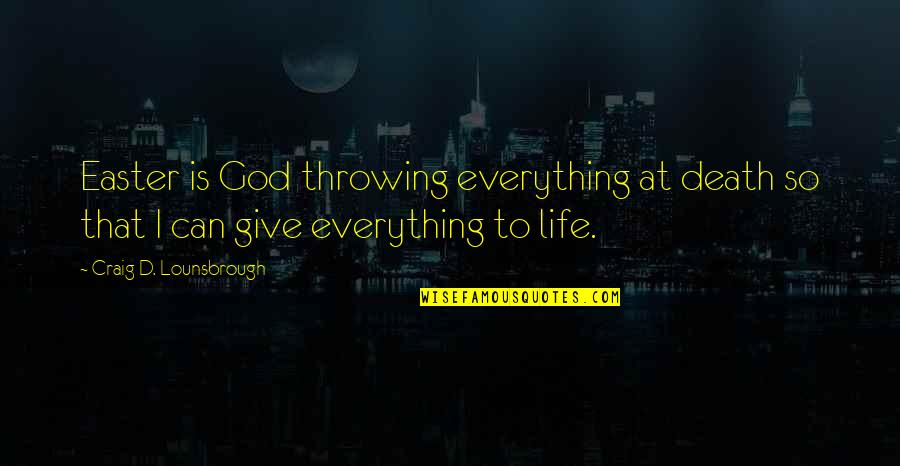 Easter is God throwing everything at death so that I can give everything to life. —
Craig D. Lounsbrough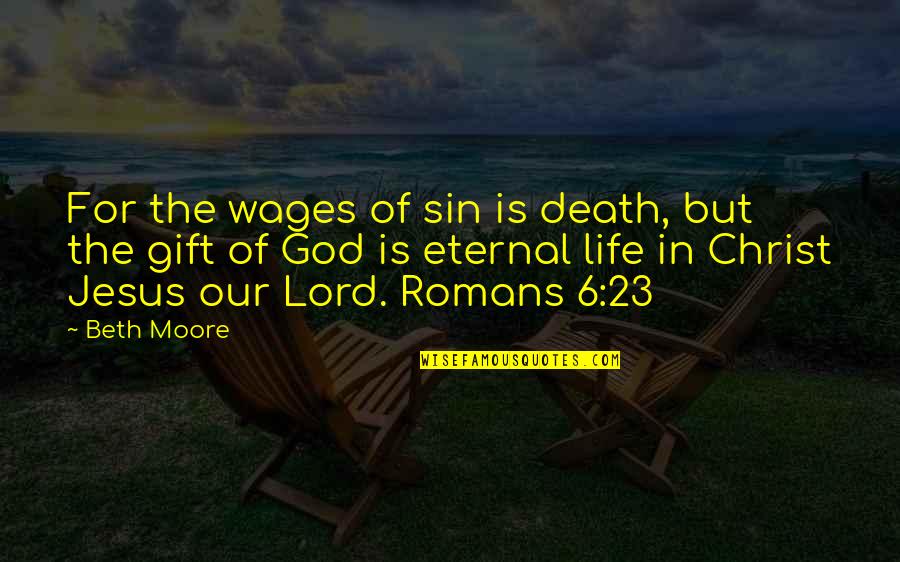 For the wages of sin is death, but the gift of God is eternal life in Christ Jesus our Lord. Romans 6:23 —
Beth Moore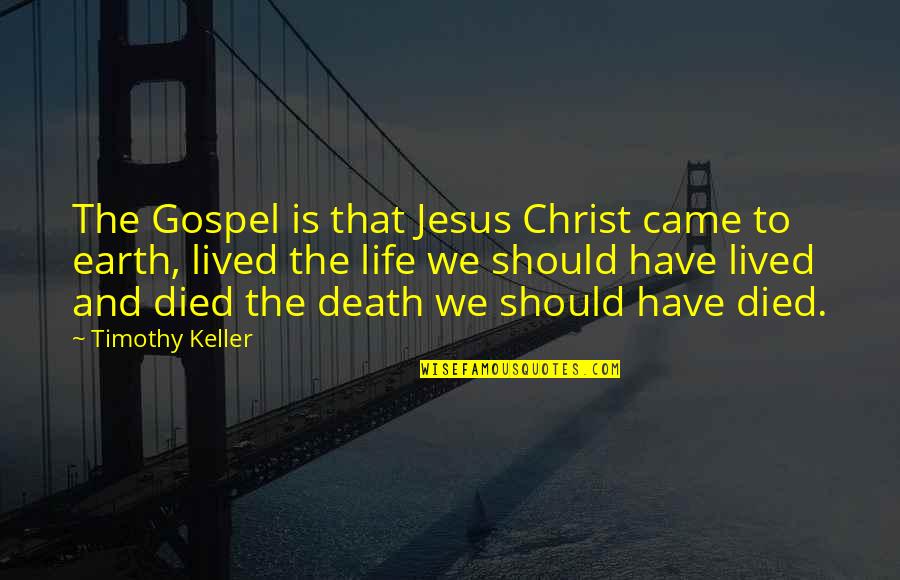 The Gospel is that Jesus Christ came to earth, lived the life we should have lived and died the death we should have died. —
Timothy Keller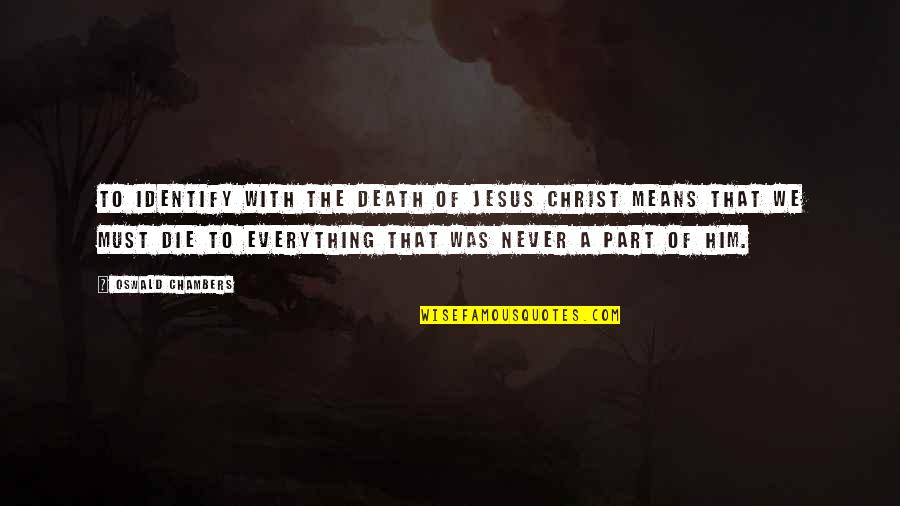 To identify with the death of Jesus Christ means that we must die to everything that was never a part of Him. —
Oswald Chambers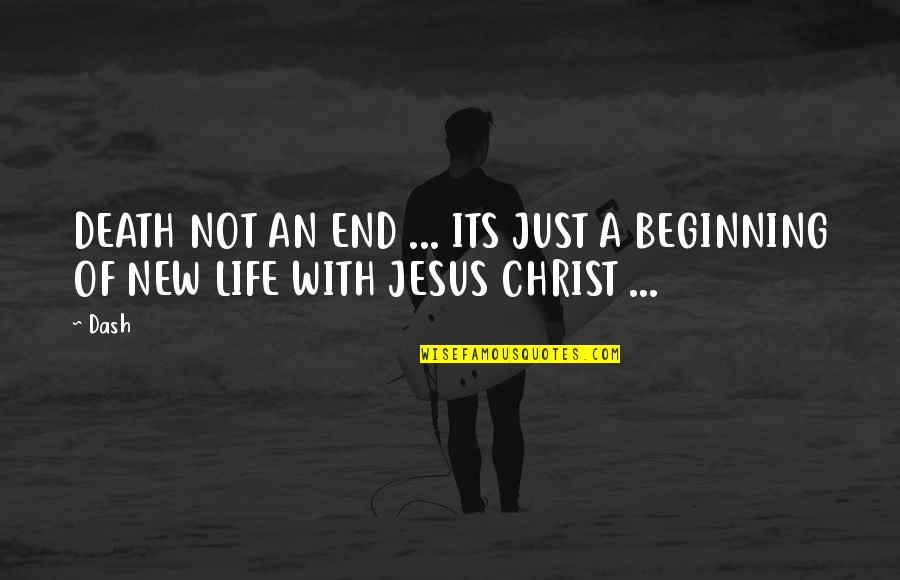 DEATH NOT AN END ... ITS JUST A BEGINNING OF NEW LIFE WITH JESUS CHRIST ... —
Dash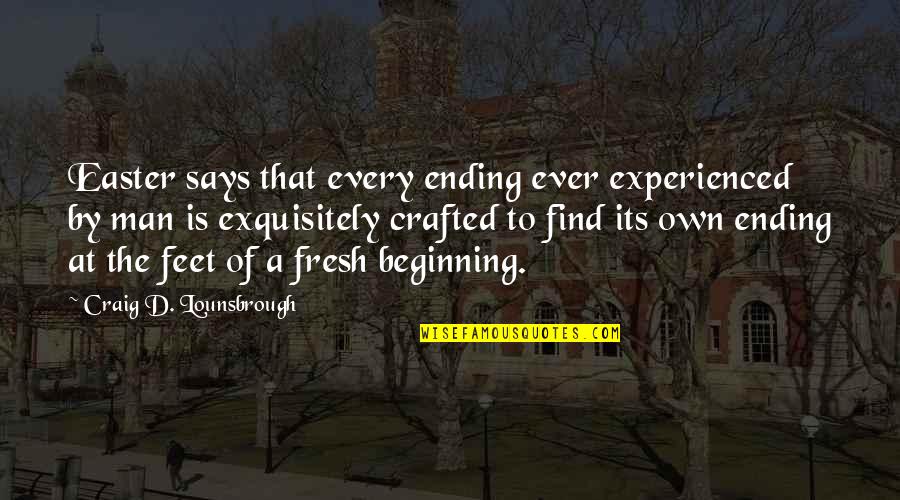 Easter says that every ending ever experienced by man is exquisitely crafted to find its own ending at the feet of a fresh beginning. —
Craig D. Lounsbrough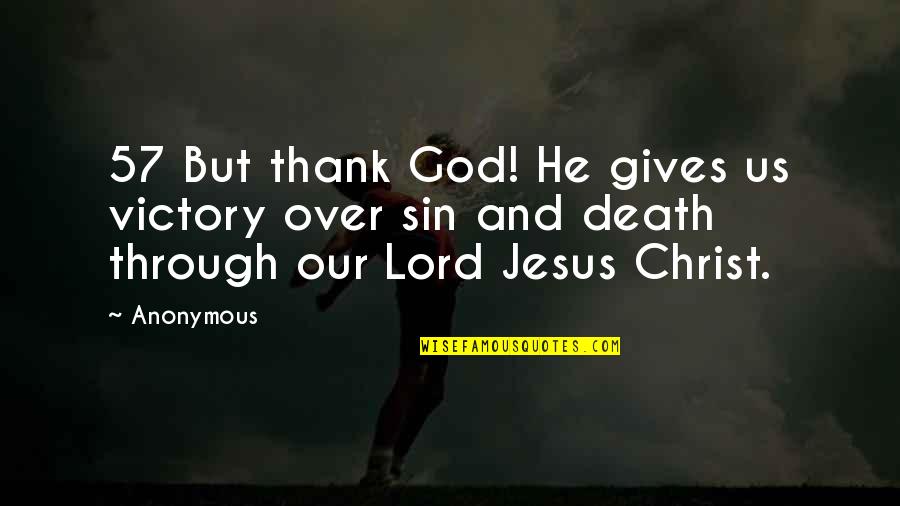 57 But thank God! He gives us victory over sin and death through our Lord Jesus Christ. —
Anonymous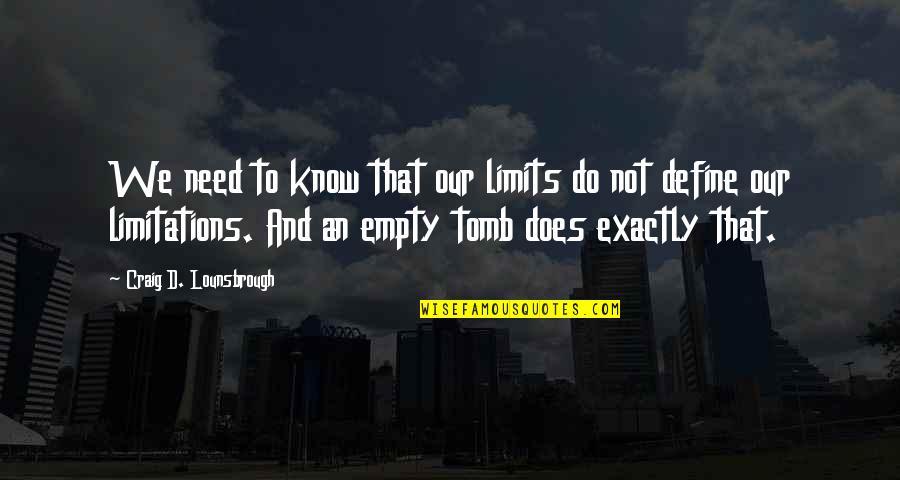 We need to know that our limits do not define our limitations. And an empty tomb does exactly that. —
Craig D. Lounsbrough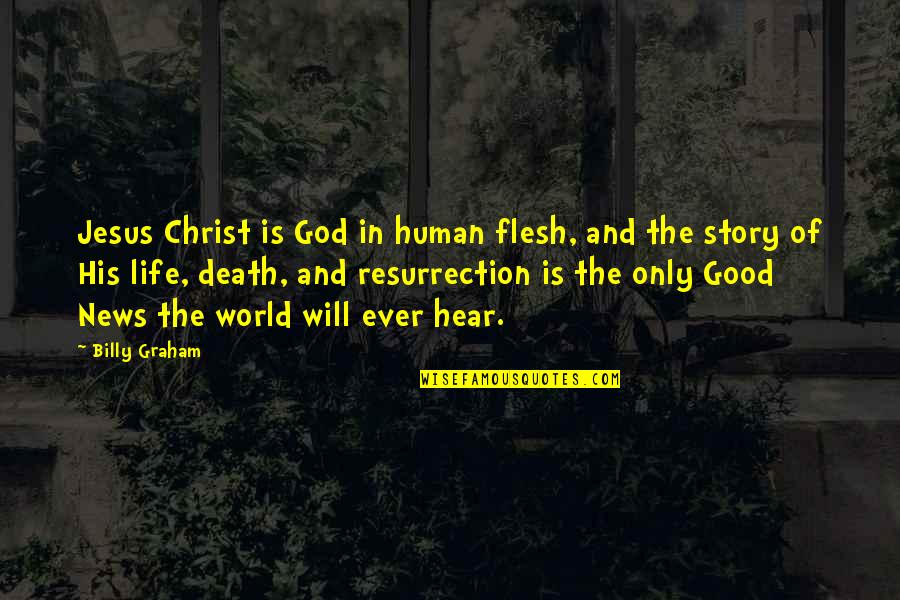 Jesus Christ is God in human flesh, and the story of His life, death, and resurrection is the only Good News the world will ever hear. —
Billy Graham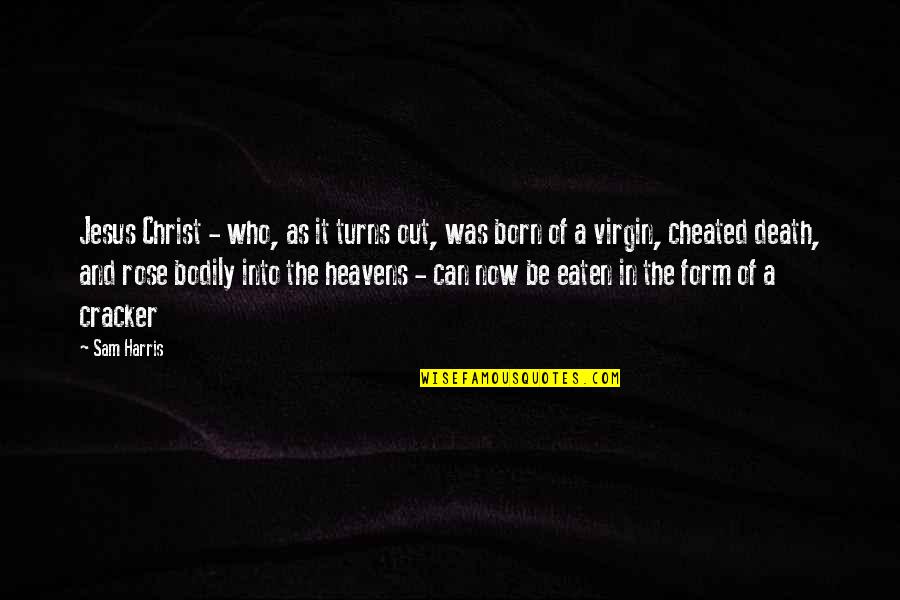 Jesus Christ - who, as it turns out, was born of a virgin, cheated death, and rose bodily into the heavens - can now be eaten in the form of a cracker —
Sam Harris