Deafening Silence Quotes
Collection of top 14 famous quotes about Deafening Silence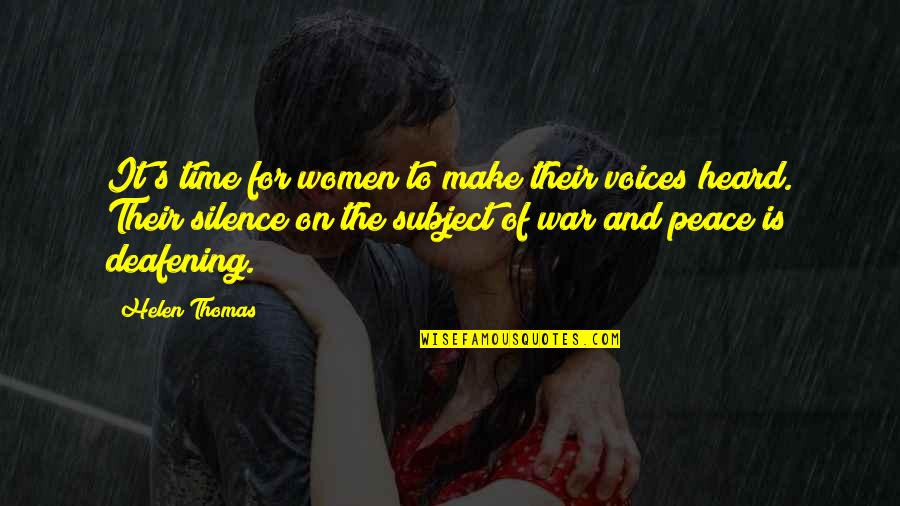 It's time for women to make their voices heard. Their silence on the subject of war and peace is deafening.
—
Helen Thomas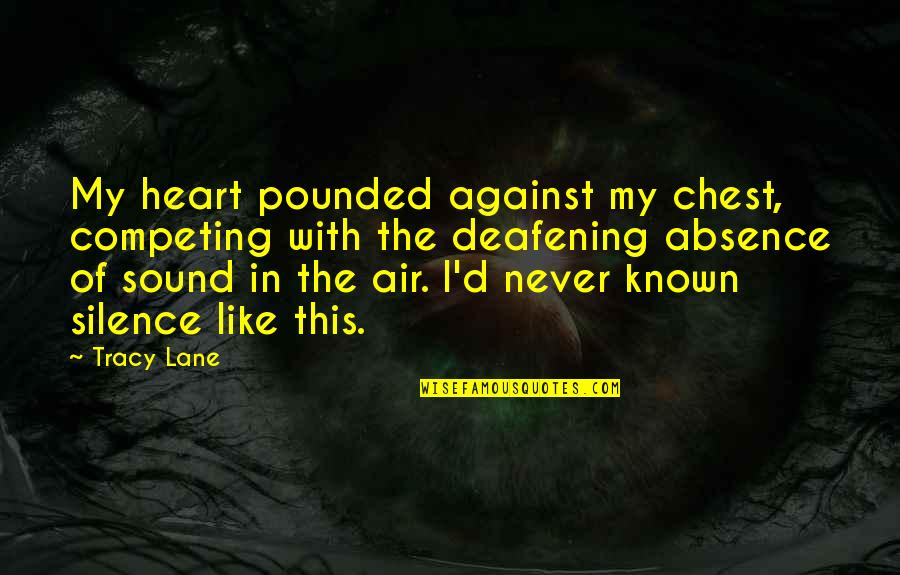 My heart pounded against my chest, competing with the deafening absence of sound in the air. I'd never known silence like this.
—
Tracy Lane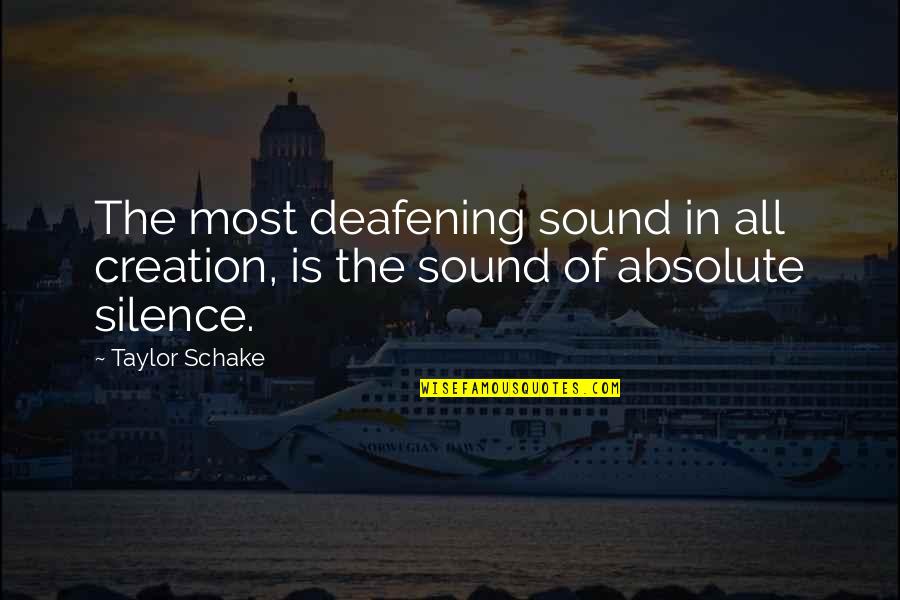 The most deafening sound in all creation, is the sound of absolute silence.
—
Taylor Schake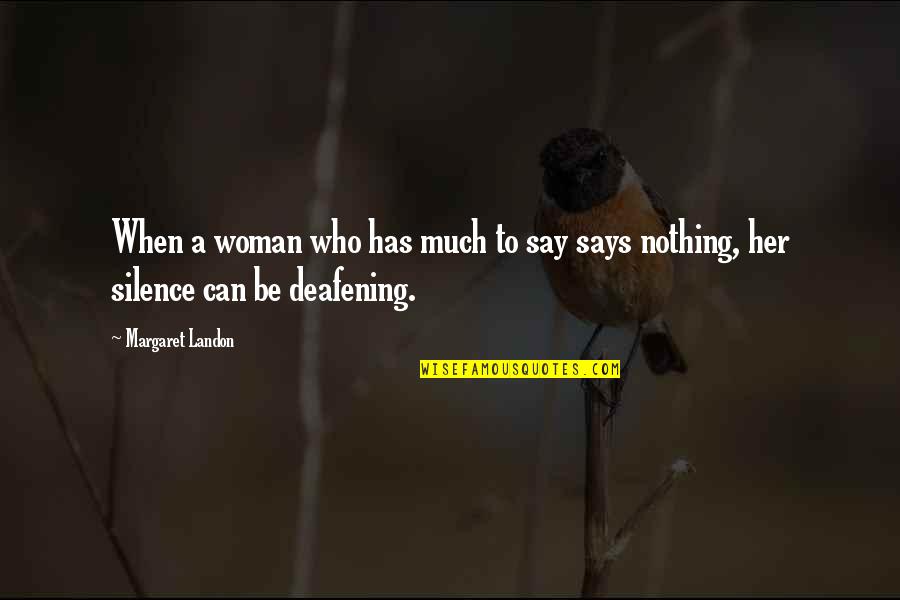 When a woman who has much to say says nothing, her silence can be deafening.
—
Margaret Landon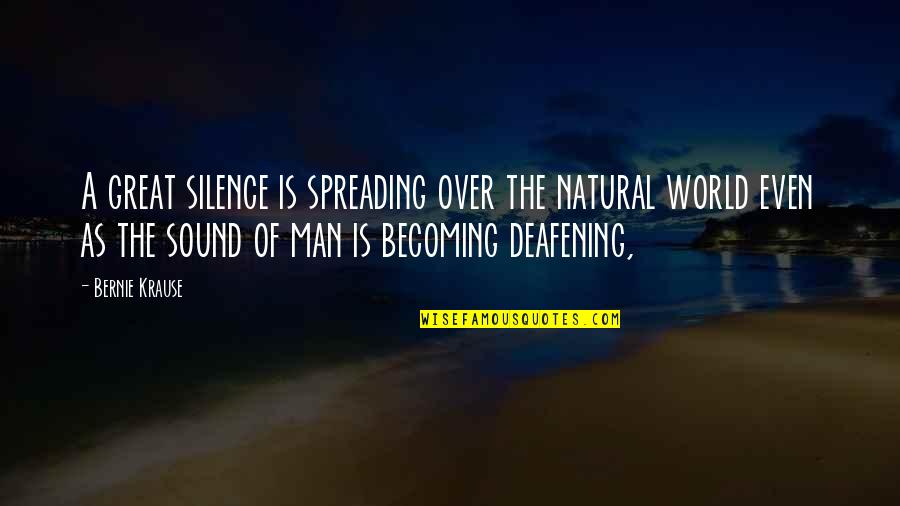 A great silence is spreading over the natural world even as the sound of man is becoming deafening,
—
Bernie Krause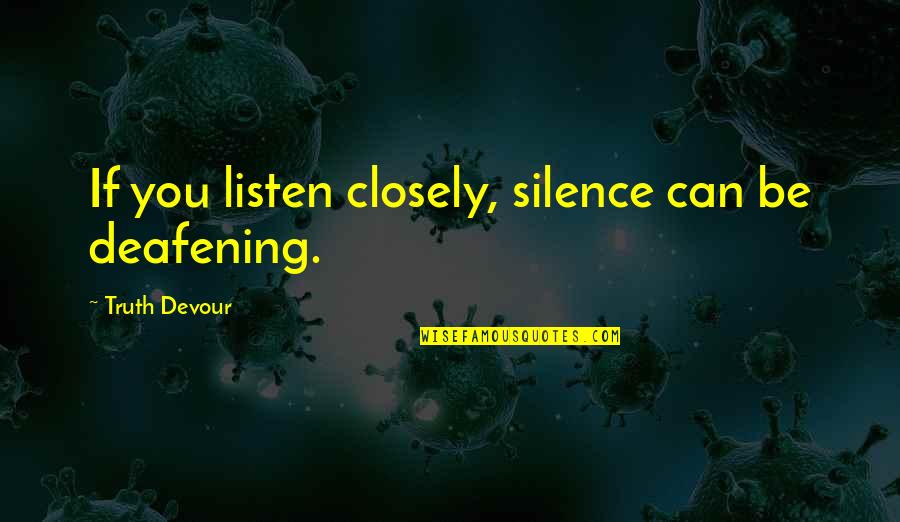 If you listen closely, silence can be deafening. —
Truth Devour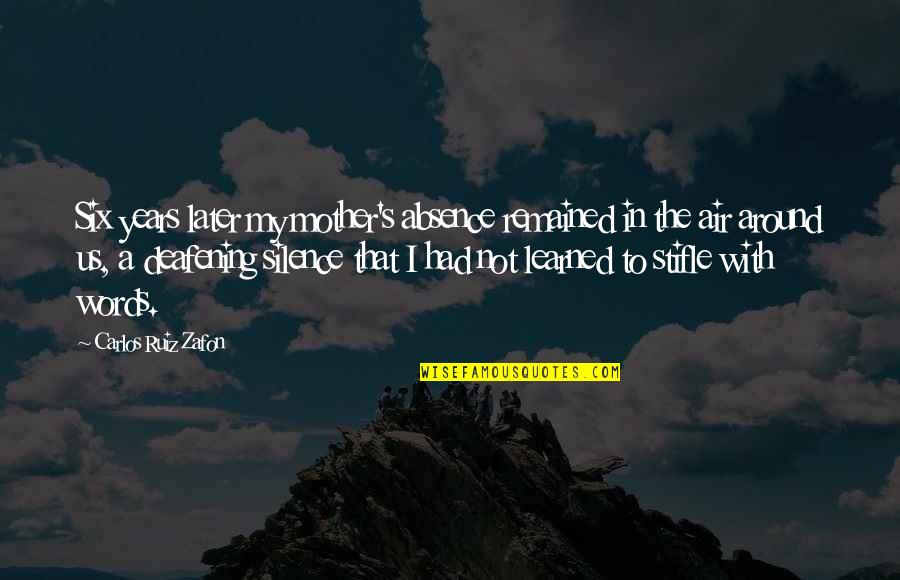 Six years later my mother's absence remained in the air around us, a
deafening silence
that I had not learned to stifle with words. —
Carlos Ruiz Zafon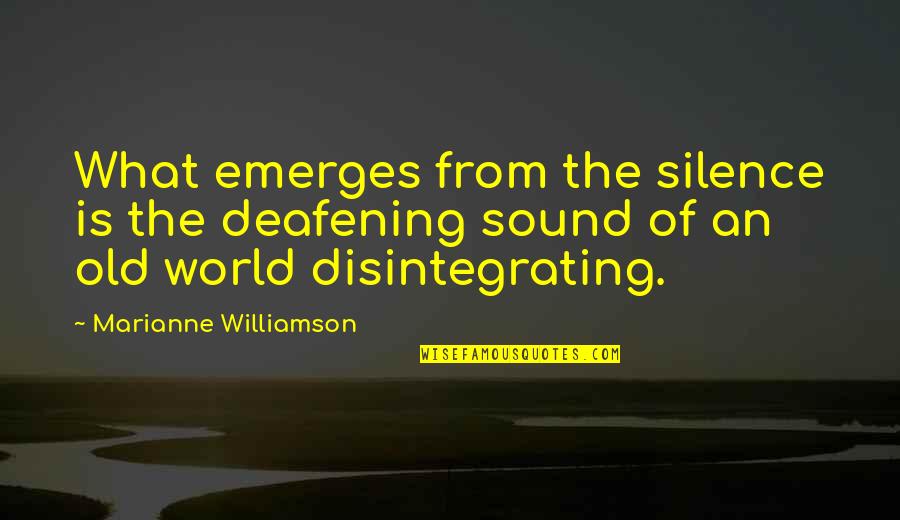 What emerges from the silence is the deafening sound of an old world disintegrating. —
Marianne Williamson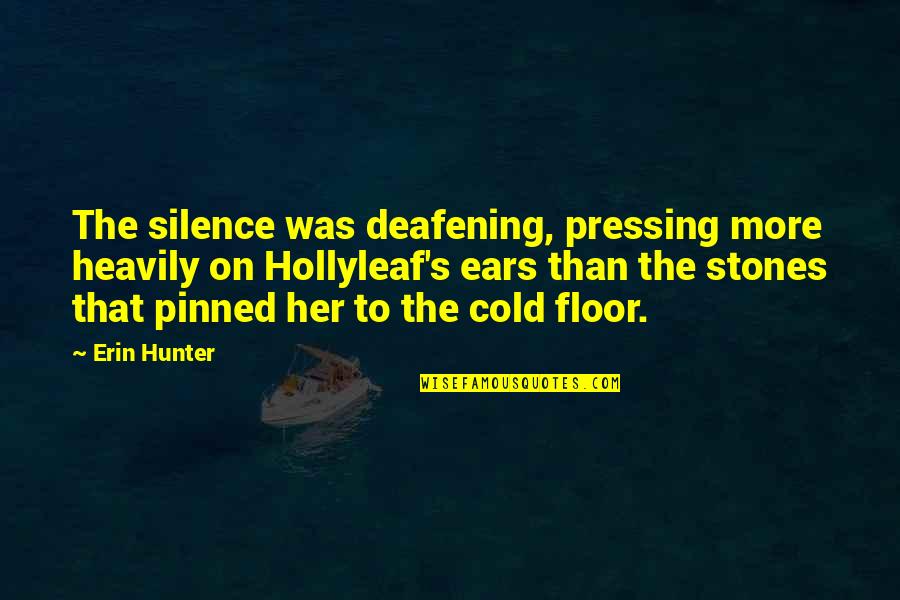 The silence was deafening, pressing more heavily on Hollyleaf's ears than the stones that pinned her to the cold floor. —
Erin Hunter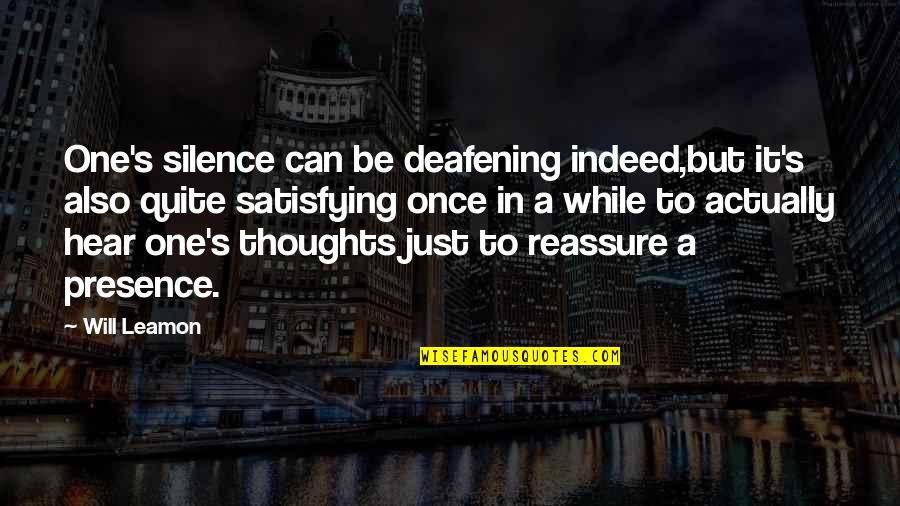 One's silence can be deafening indeed,but it's also quite satisfying once in a while to actually hear one's thoughts just to reassure a presence. —
Will Leamon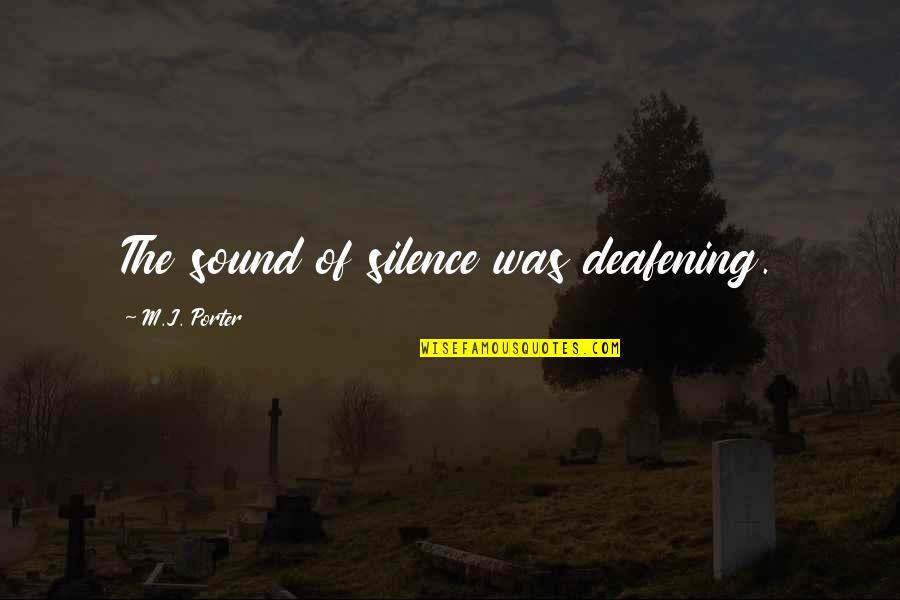 The sound of silence was deafening. —
M.J. Porter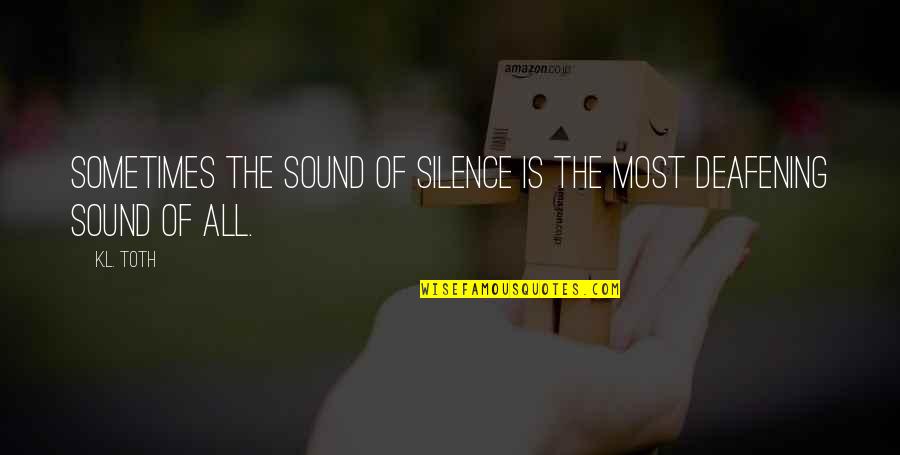 Sometimes the sound of silence is the most deafening sound of all. —
K.L. Toth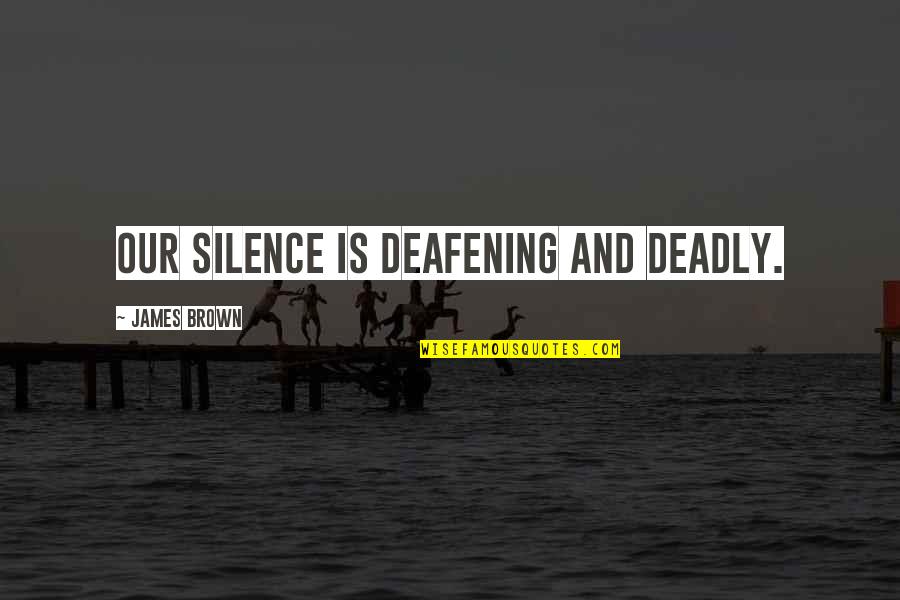 Our silence is deafening and deadly. —
James Brown