Day Drinking Quotes
Collection of top 32 famous quotes about Day Drinking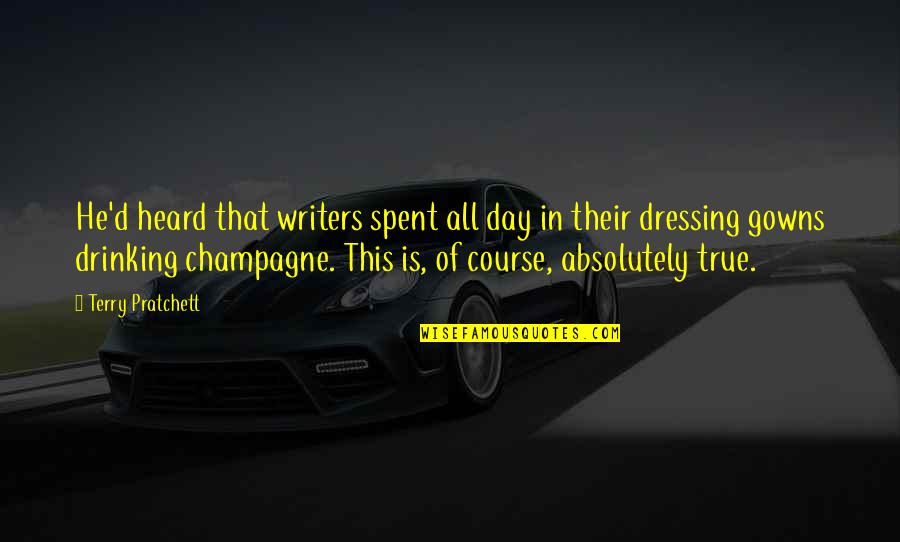 He'd heard that writers spent all day in their dressing gowns drinking champagne. This is, of course, absolutely true.
—
Terry Pratchett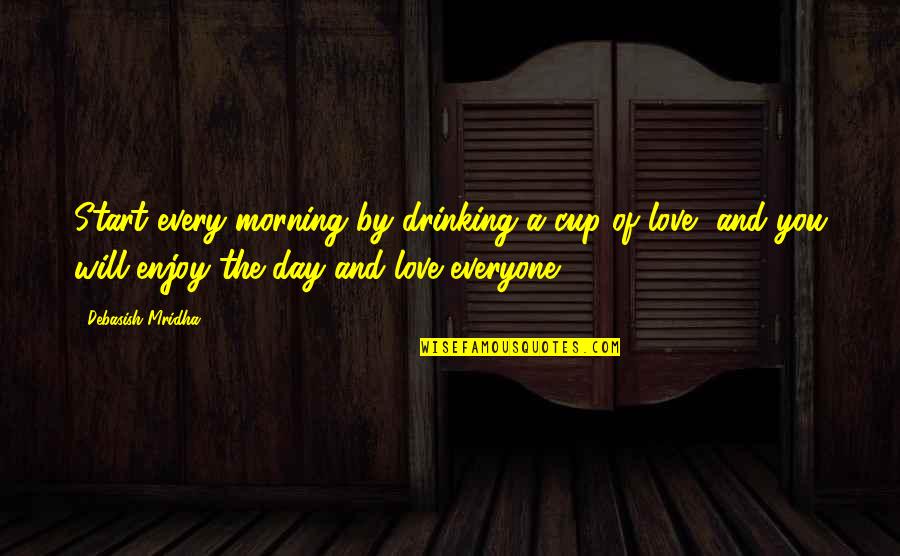 Start every morning by drinking a cup of love, and you will enjoy the day and love everyone.
—
Debasish Mridha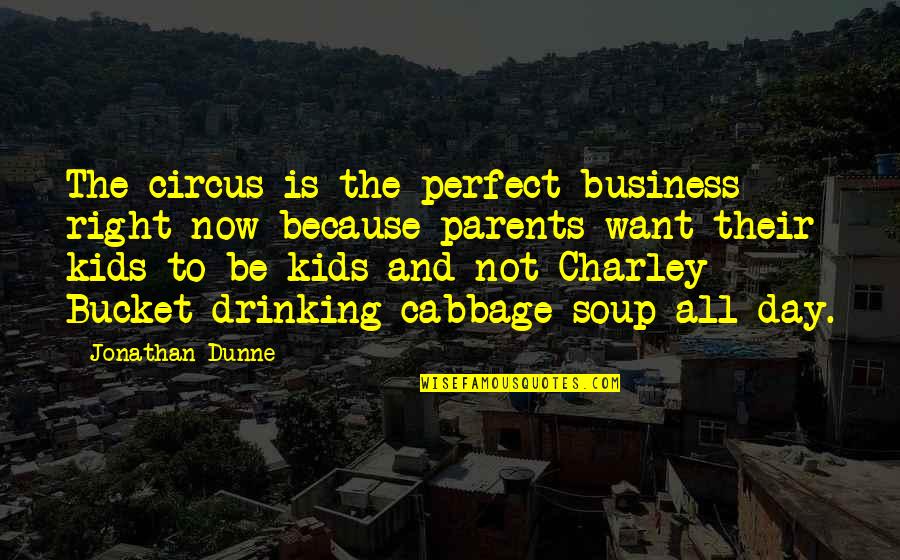 The circus is the perfect business right now because parents want their kids to be kids and not Charley Bucket drinking cabbage soup all day.
—
Jonathan Dunne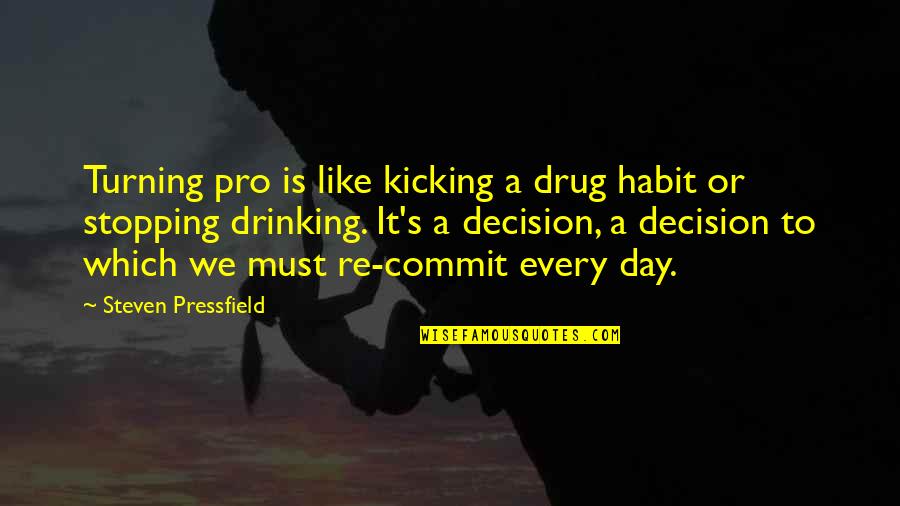 Turning pro is like kicking a drug habit or stopping drinking. It's a decision, a decision to which we must re-commit every day.
—
Steven Pressfield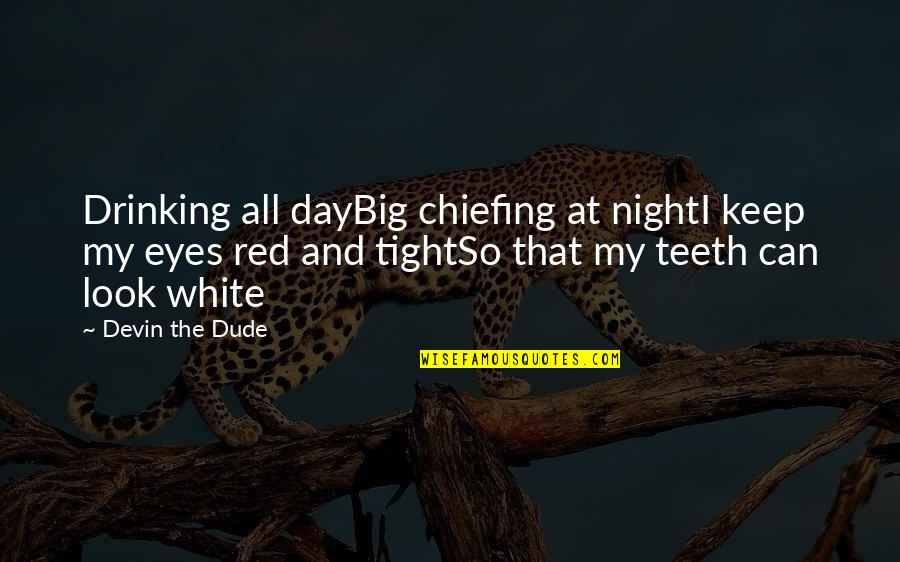 Drinking all day
Big chiefing at night
I keep my eyes red and tight
So that my teeth can look white
—
Devin The Dude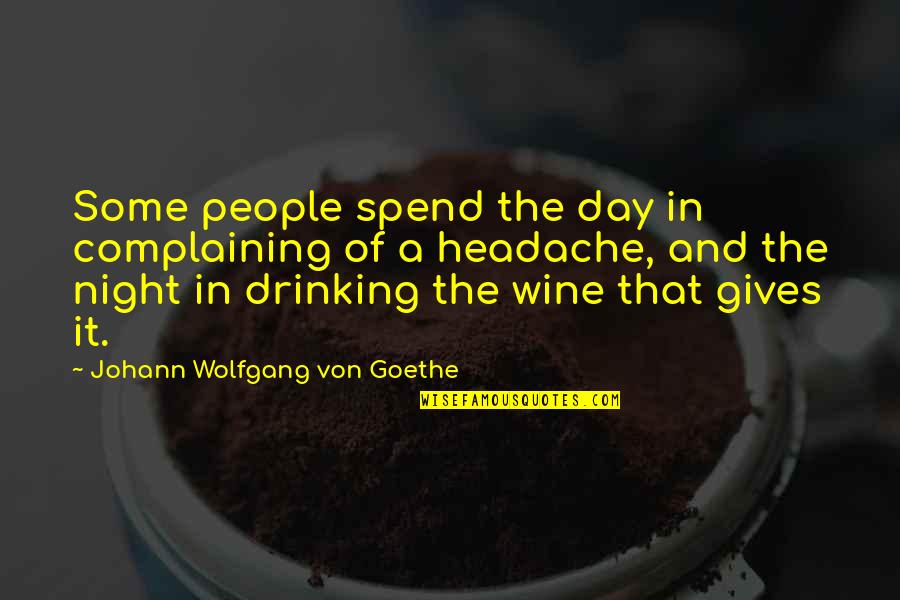 Some people spend the day in complaining of a headache, and the night in drinking the wine that gives it.
—
Johann Wolfgang Von Goethe
I don't mind 800 million Chinese drinking a bottle [of Coca-Cola] a day, but I don't want them to bring back the empties. —
Art Buchwald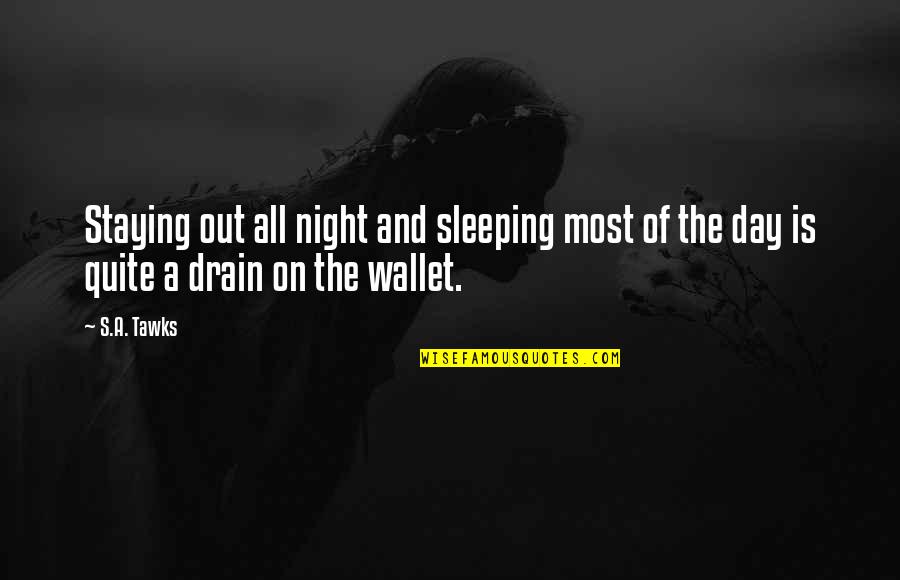 Staying out all night and sleeping most of the day is quite a drain on the wallet. —
S.A. Tawks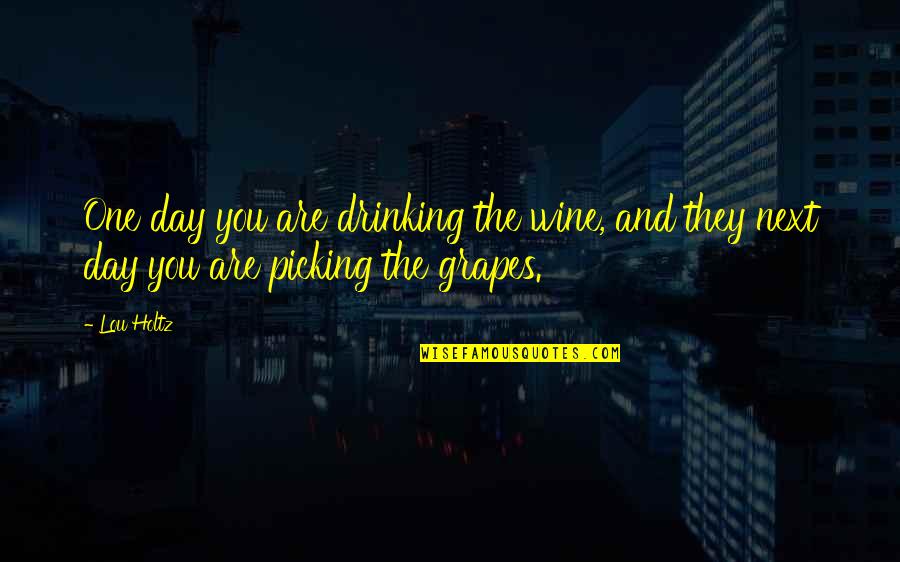 One day you are drinking the wine, and they next day you are picking the grapes. —
Lou Holtz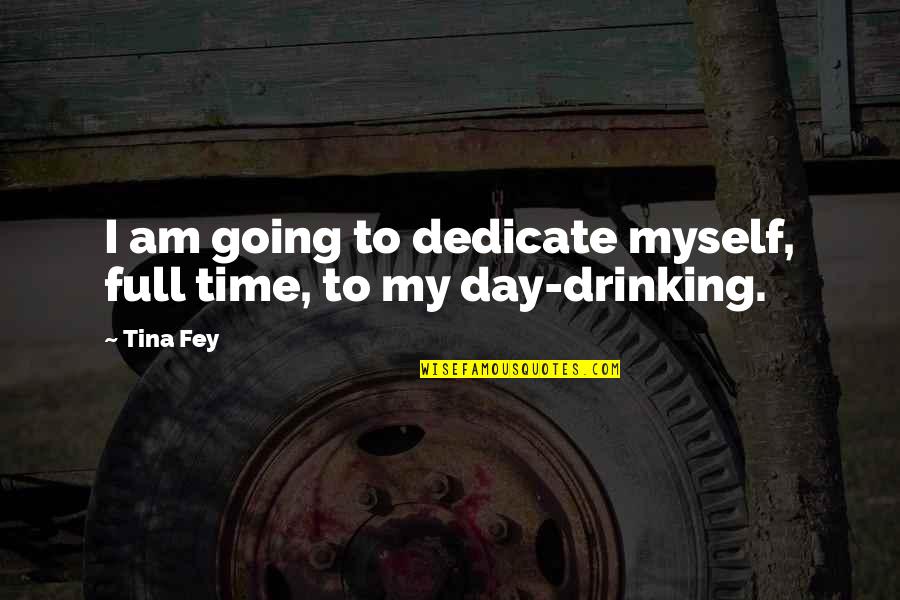 I am going to dedicate myself, full time, to my day-drinking. —
Tina Fey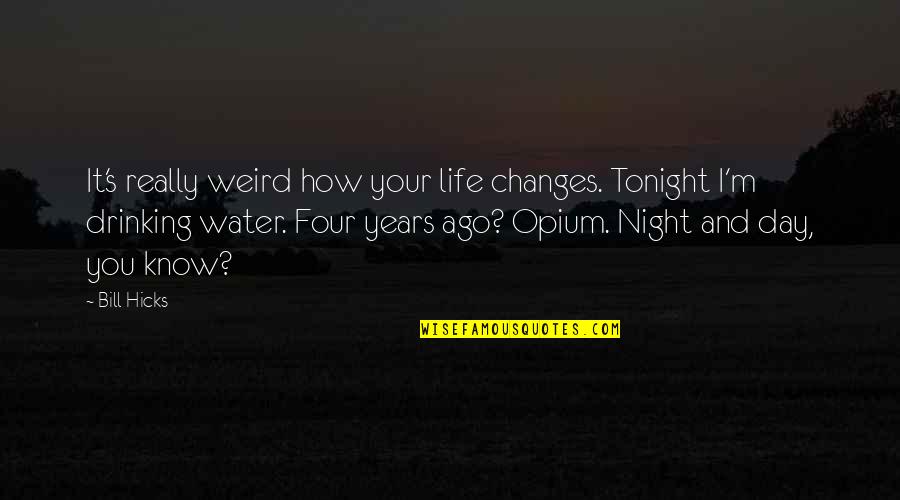 It's really weird how your life changes. Tonight I'm drinking water. Four years ago? Opium. Night and day, you know? —
Bill Hicks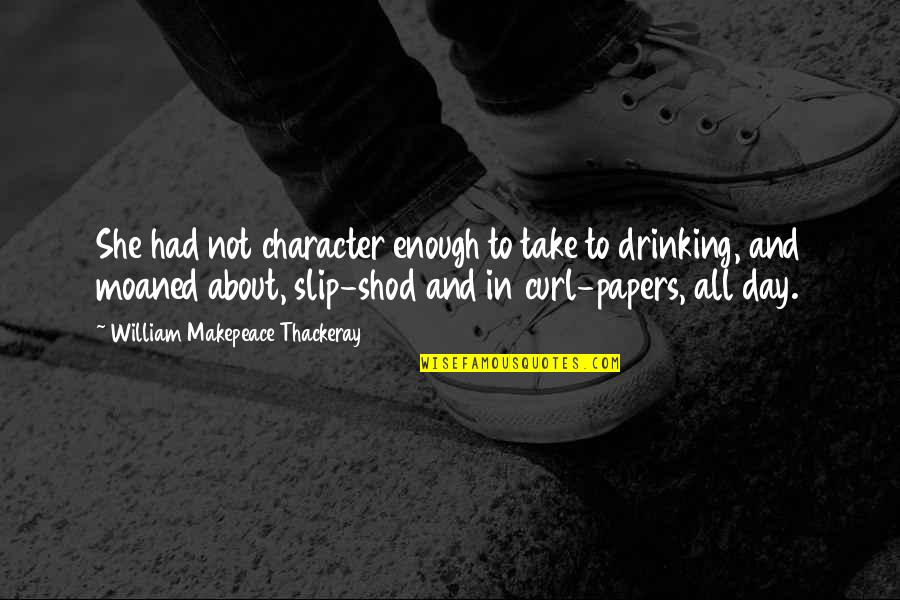 She had not character enough to take to drinking, and moaned about, slip-shod and in curl-papers, all day. —
William Makepeace Thackeray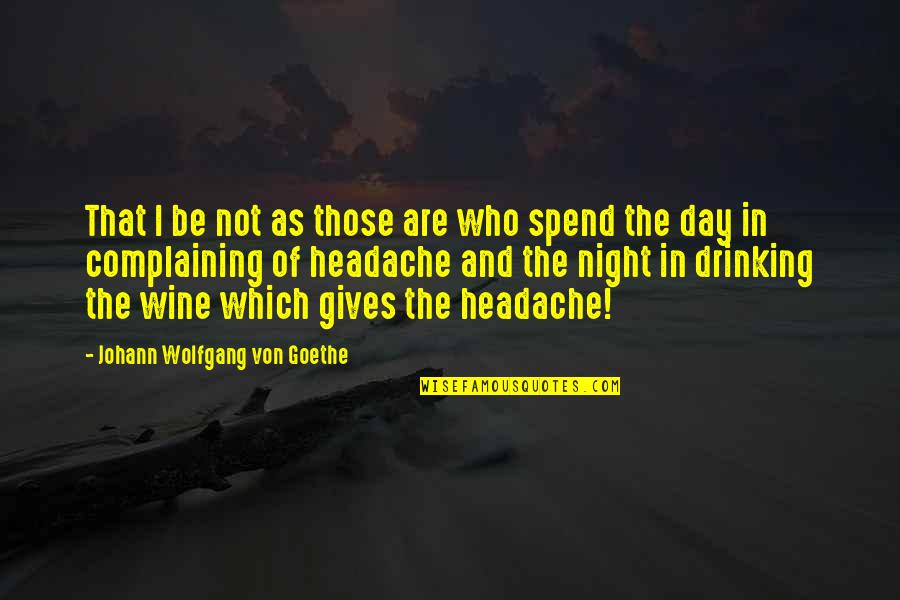 That I be not as those are who spend the day in complaining of headache and the night in drinking the wine which gives the headache! —
Johann Wolfgang Von Goethe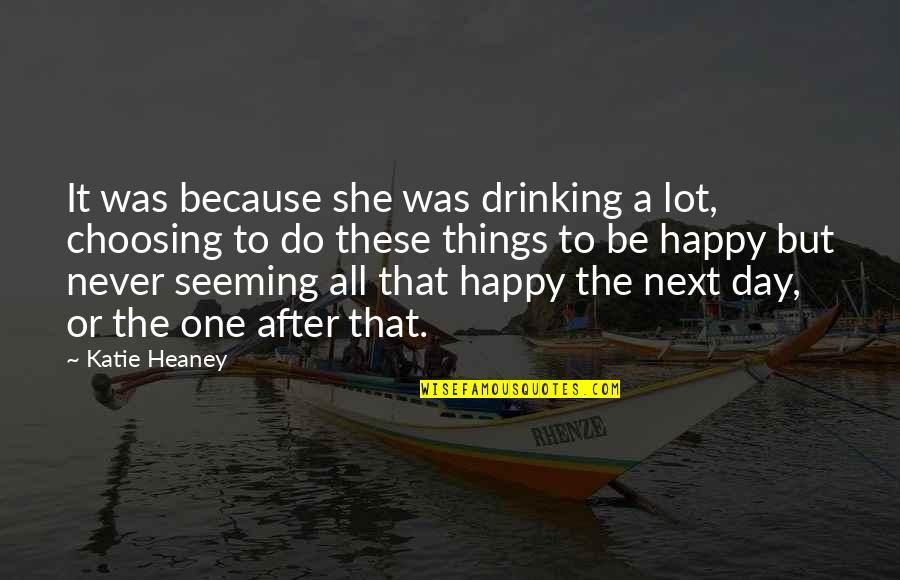 It was because she was drinking a lot, choosing to do these things to be happy but never seeming all that happy the next day, or the one after that. —
Katie Heaney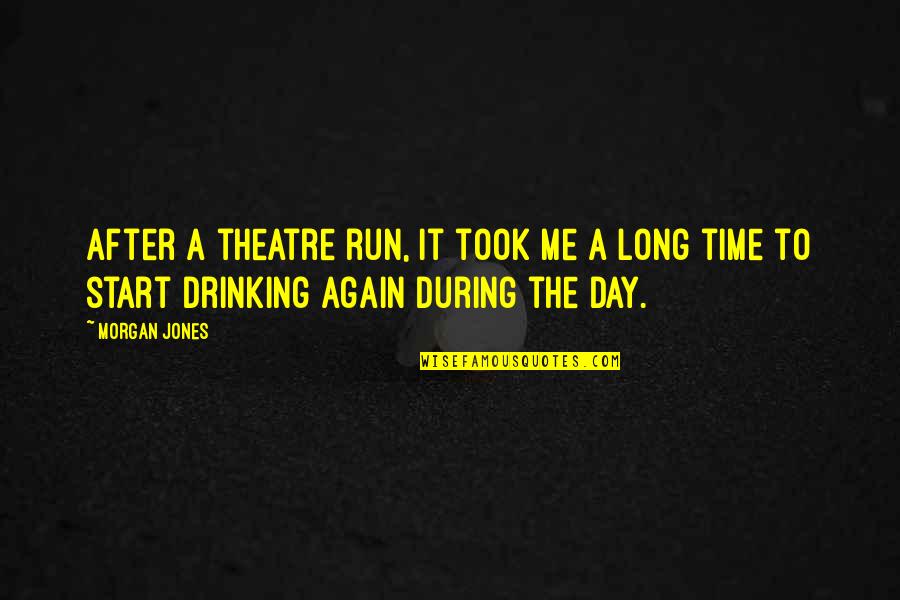 After a theatre run, it took me a long time to start drinking again during the day. —
Morgan Jones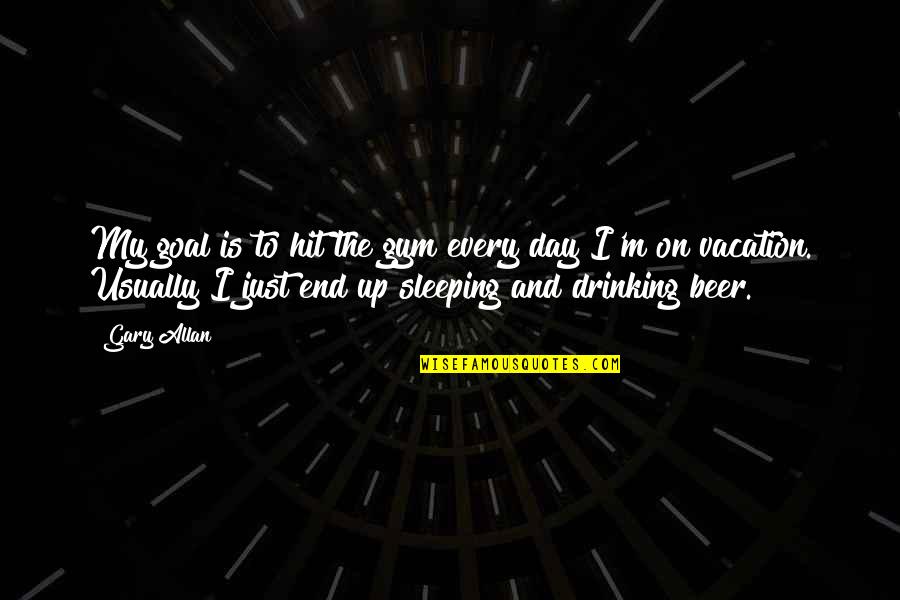 My goal is to hit the gym every day I'm on vacation. Usually I just end up sleeping and drinking beer. —
Gary Allan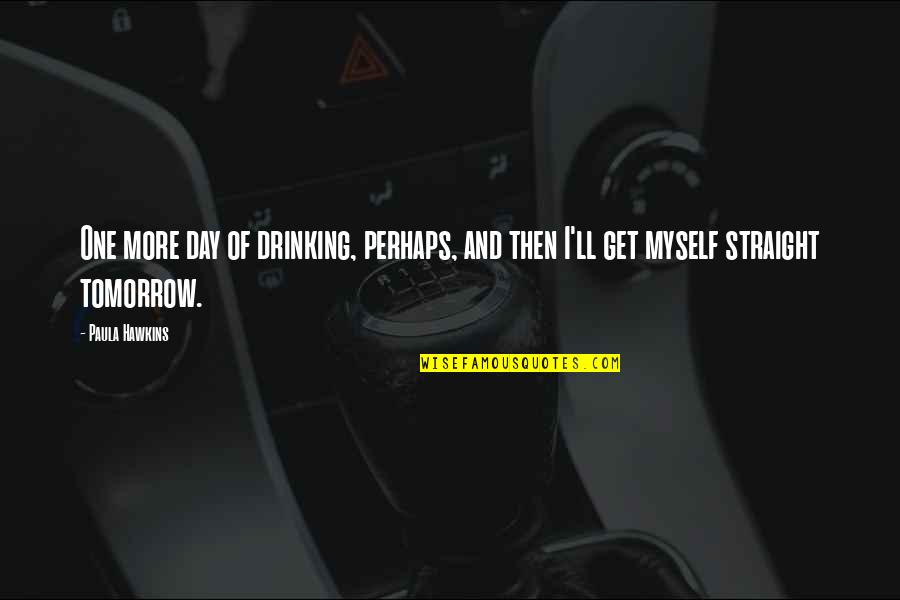 One more day of drinking, perhaps, and then I'll get myself straight tomorrow. —
Paula Hawkins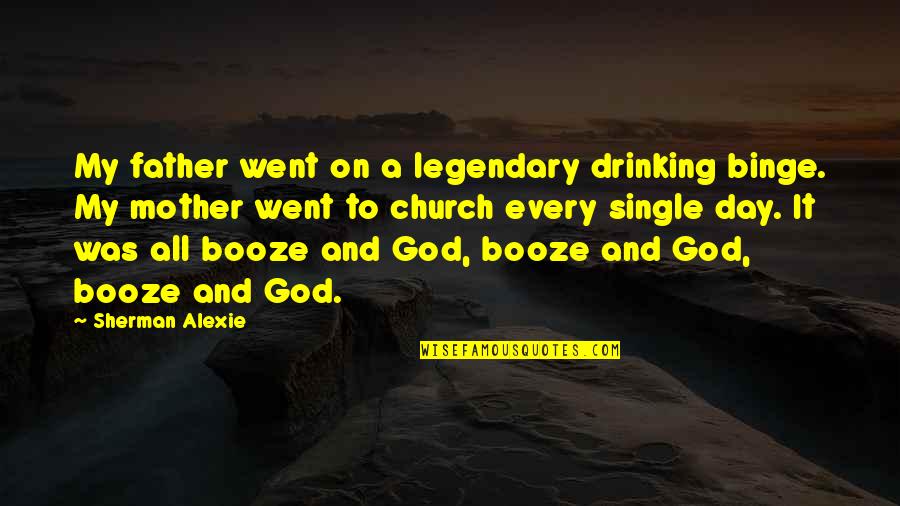 My father went on a legendary drinking binge. My mother went to church every single day. It was all booze and God, booze and God, booze and God. —
Sherman Alexie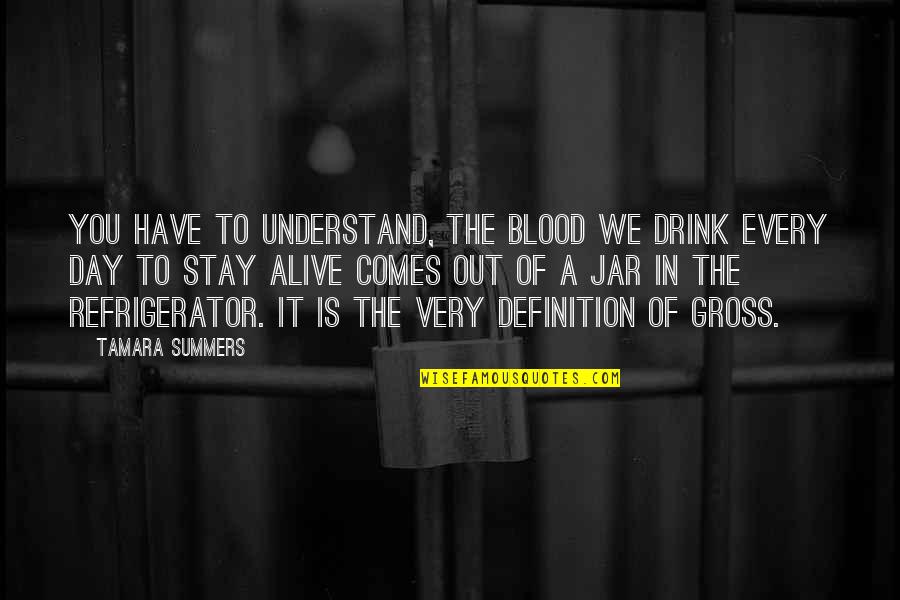 You have to understand, the blood we drink every day to stay alive comes out of a jar in the refrigerator. It is the very definition of gross. —
Tamara Summers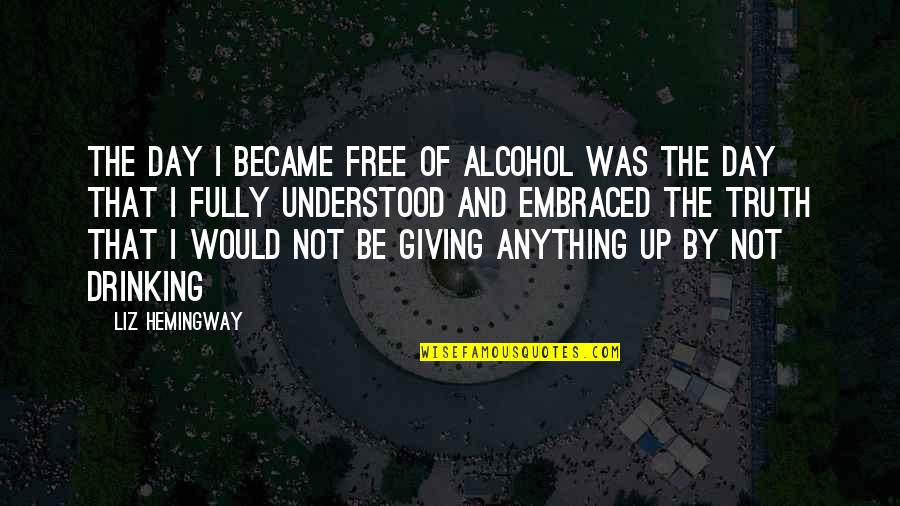 The day I became free of alcohol was the day that I fully understood and embraced the truth that I would not be giving anything up by not drinking —
Liz Hemingway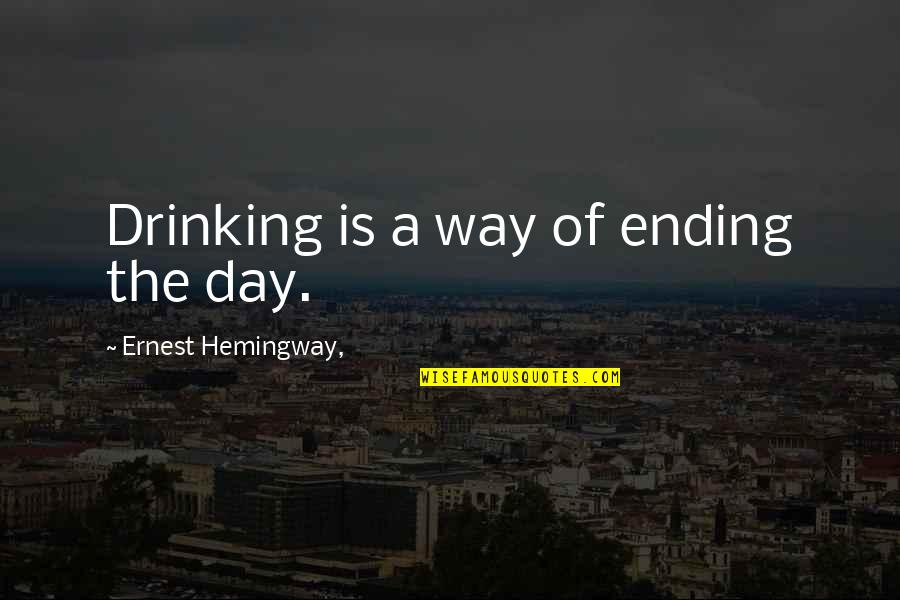 Drinking is a way of ending the day. —
Ernest Hemingway,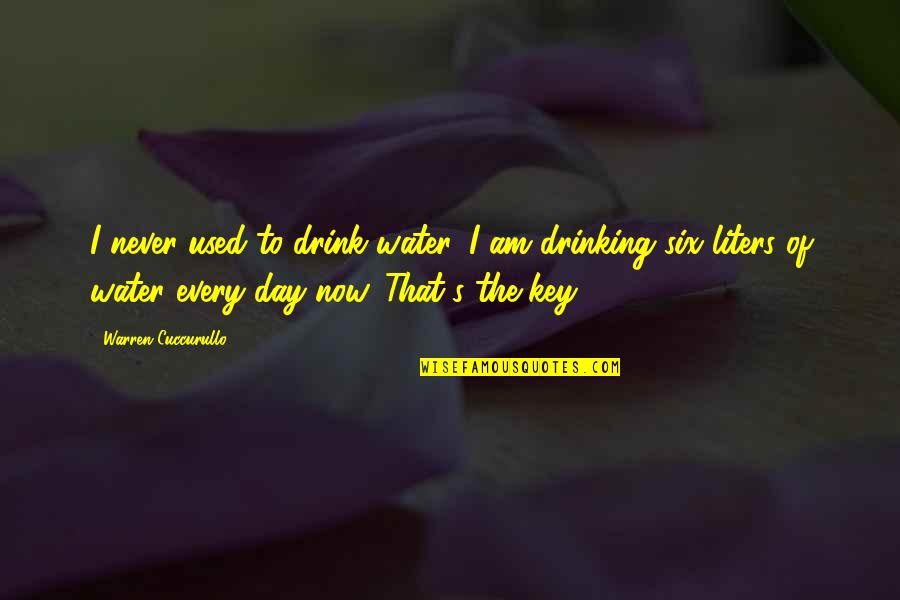 I never used to drink water. I am drinking six liters of water every day now. That's the key. —
Warren Cuccurullo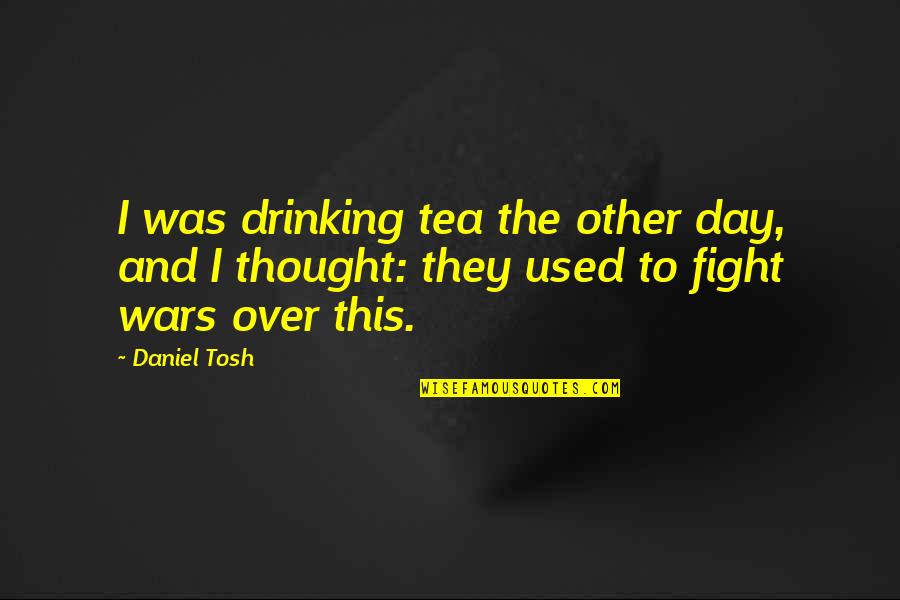 I was drinking tea the other day, and I thought: they used to fight wars over this. —
Daniel Tosh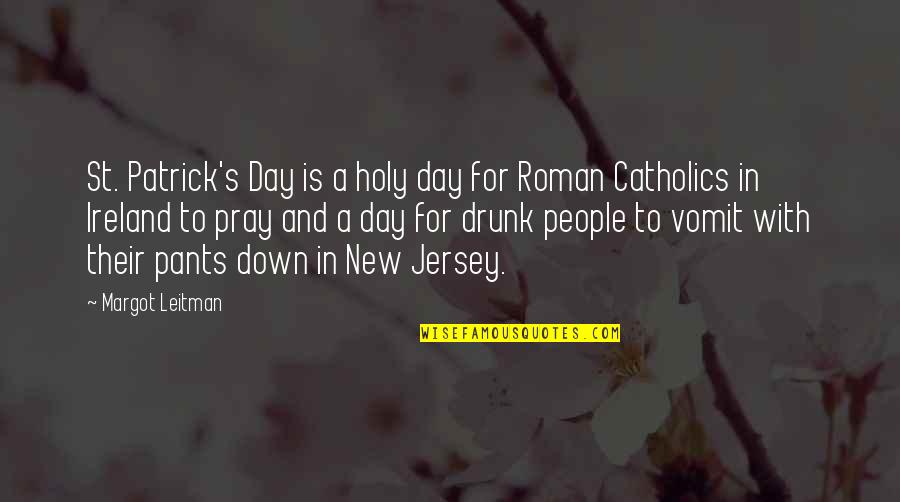 St. Patrick's Day is a holy day for Roman Catholics in Ireland to pray and a day for drunk people to vomit with their pants down in New Jersey. —
Margot Leitman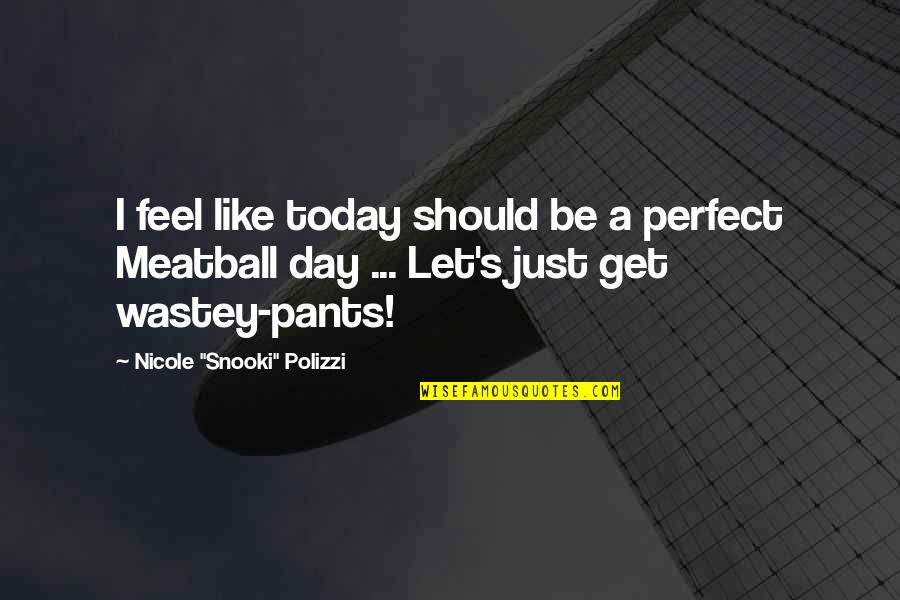 I feel like today should be a perfect Meatball day ... Let's just get wastey-pants! —
Nicole "Snooki" Polizzi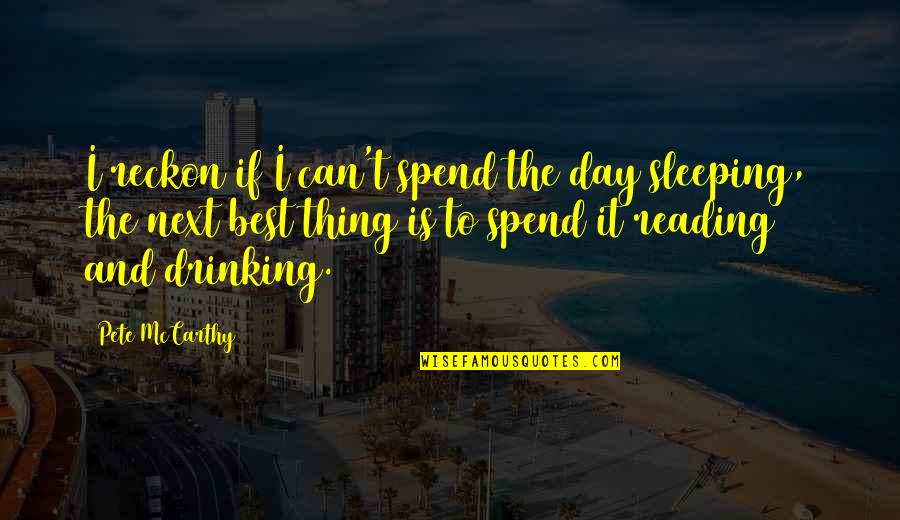 I reckon if I can't spend the day sleeping, the next best thing is to spend it reading and drinking. —
Pete McCarthy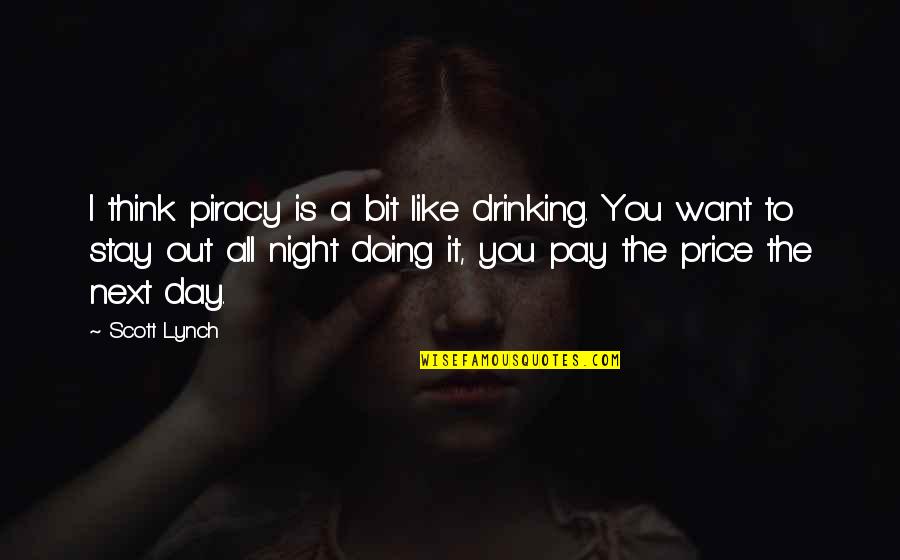 I think piracy is a bit like drinking. You want to stay out all night doing it, you pay the price the next day. —
Scott Lynch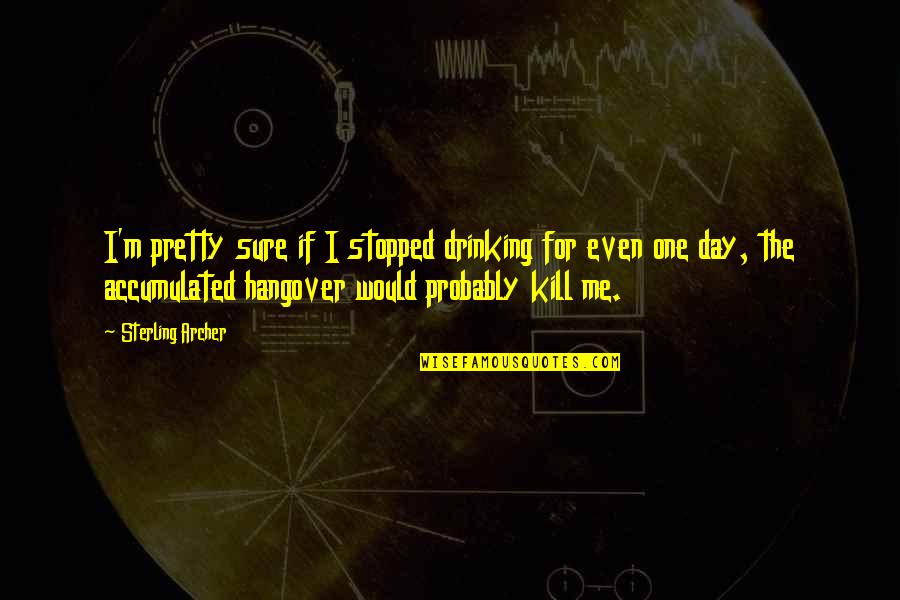 I'm pretty sure if I stopped drinking for even one day, the accumulated hangover would probably kill me. —
Sterling Archer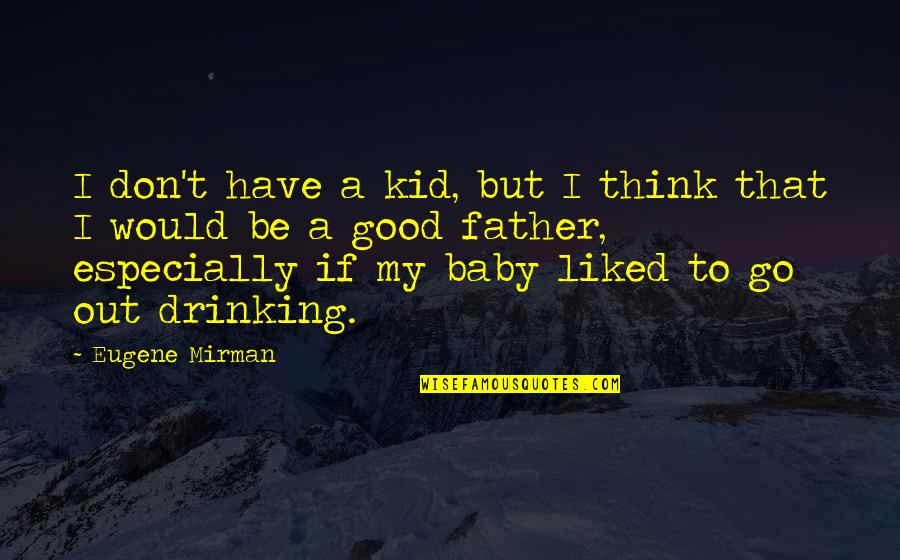 I don't have a kid, but I think that I would be a good father, especially if my baby liked to go out drinking. —
Eugene Mirman