Darkness And Silence Quotes
Collection of top 43 famous quotes about Darkness And Silence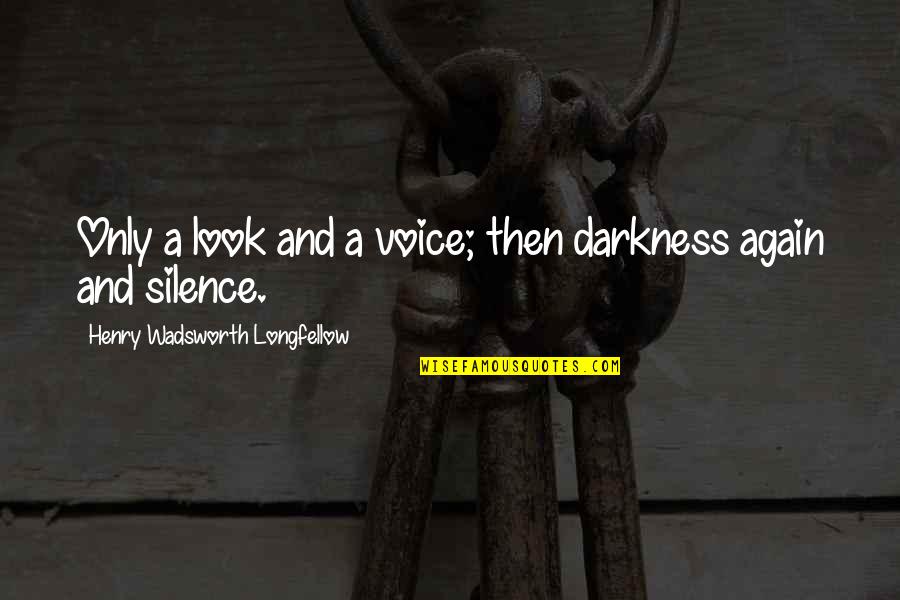 Only a look and a voice; then darkness again and silence.
—
Henry Wadsworth Longfellow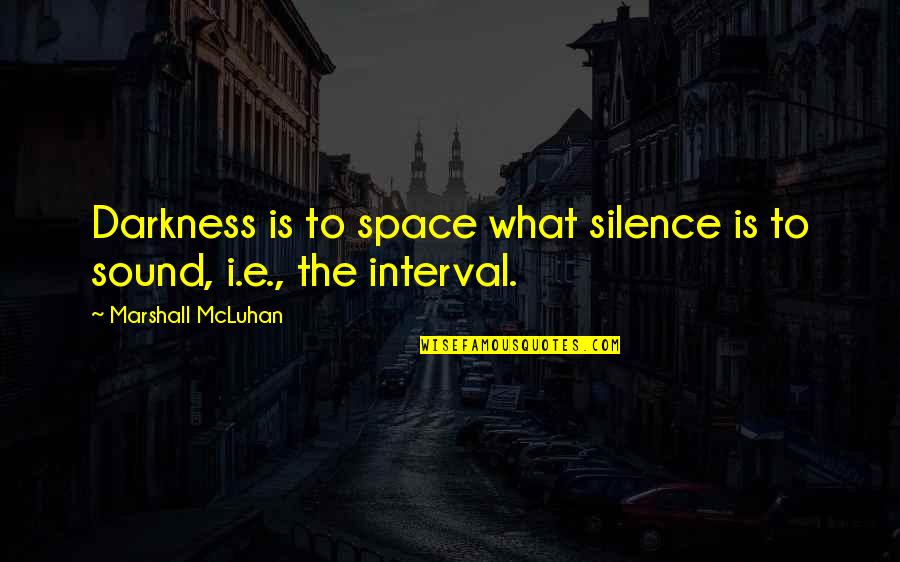 Darkness is to space what silence is to sound, i.e., the interval.
—
Marshall McLuhan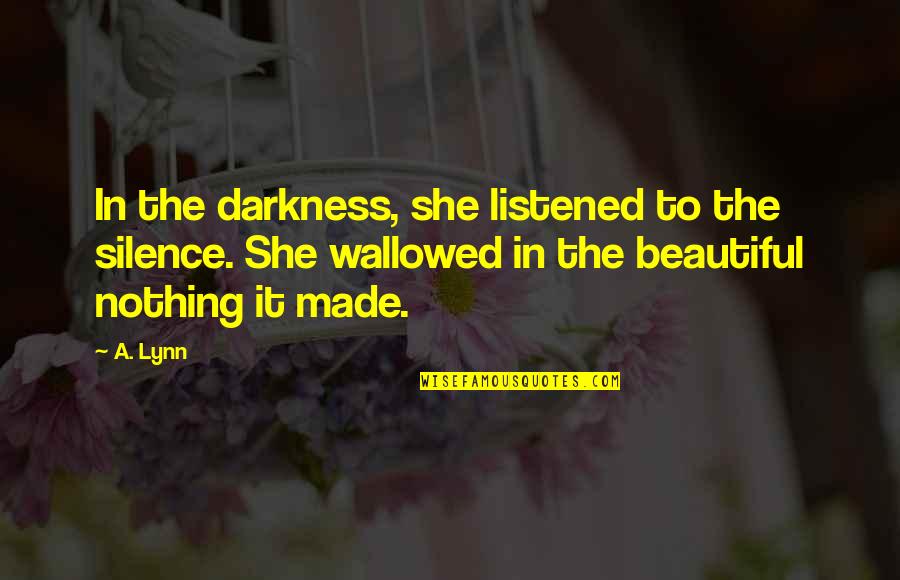 In the darkness, she listened to the silence. She wallowed in the beautiful nothing it made.
—
A. Lynn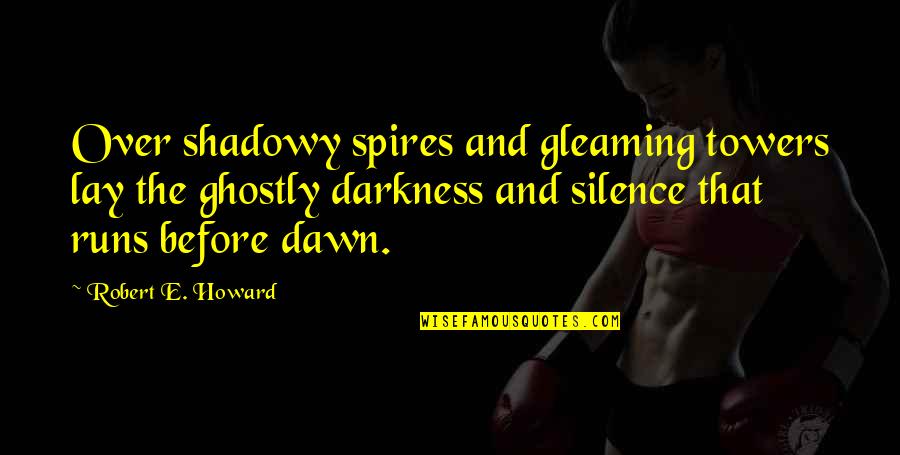 Over shadowy spires and gleaming towers lay the ghostly darkness and silence that runs before dawn.
—
Robert E. Howard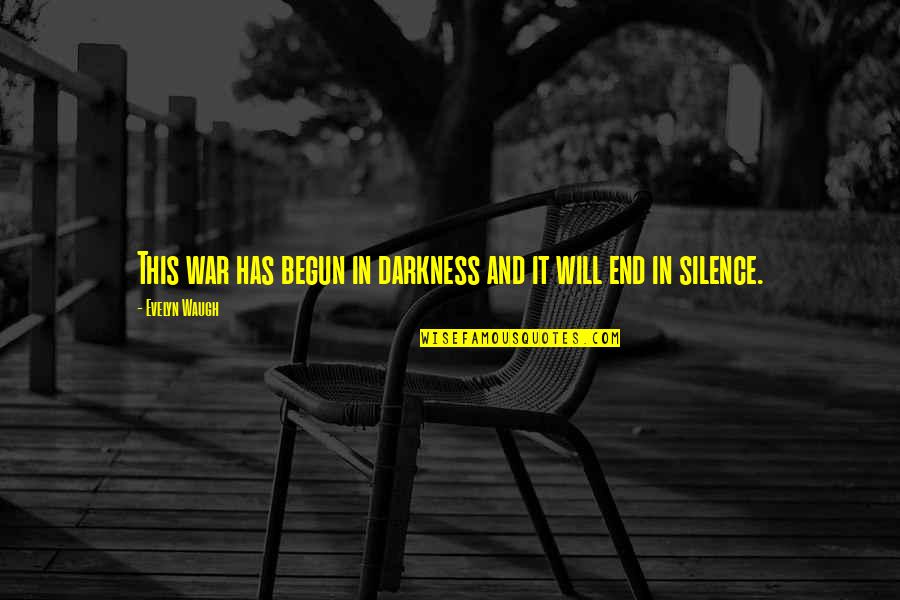 This war has begun in darkness and it will end in silence.
—
Evelyn Waugh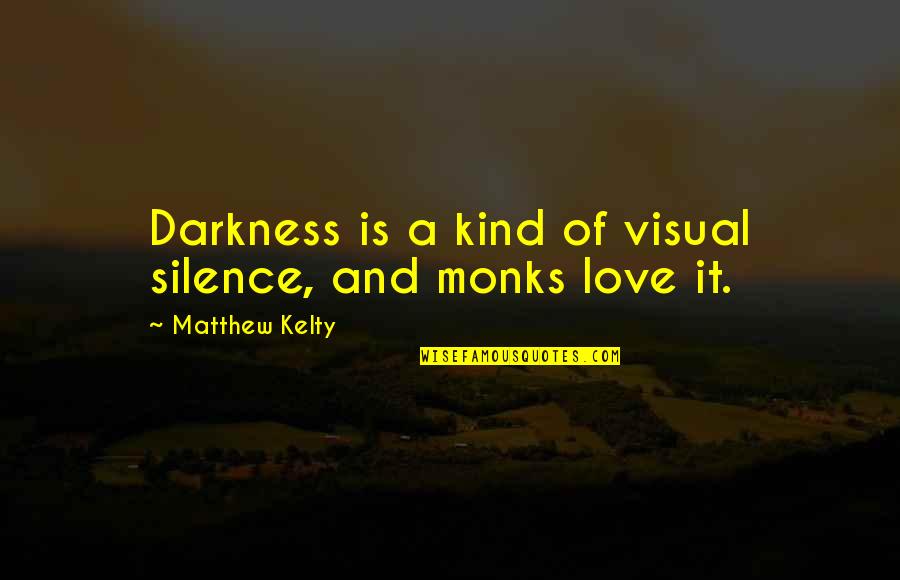 Darkness is a kind of visual silence, and monks love it.
—
Matthew Kelty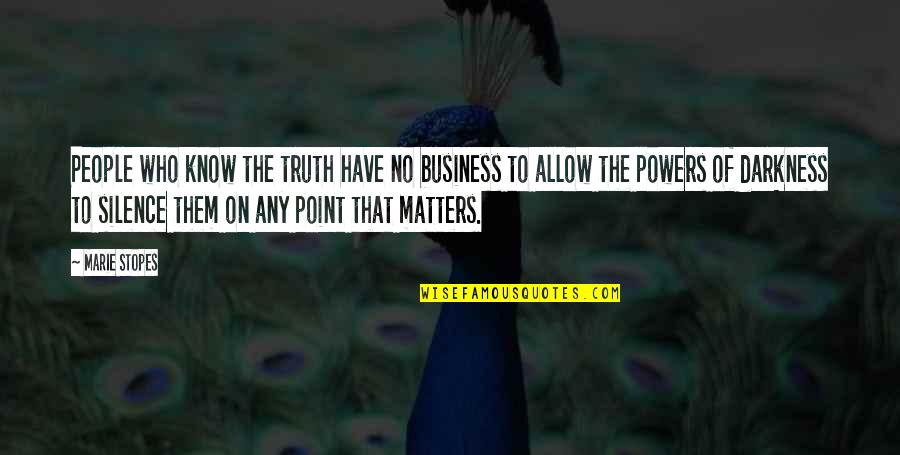 People who know the truth have no business to allow the powers of darkness to silence them on any point that matters.
—
Marie Stopes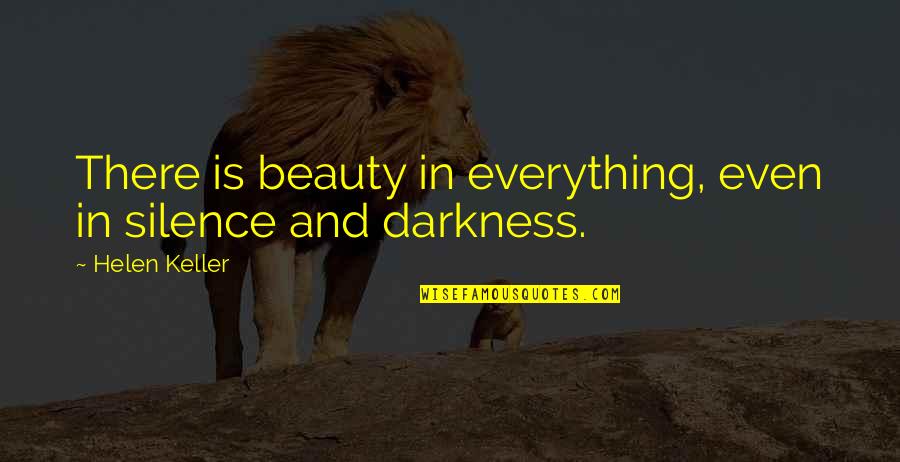 There is beauty in everything, even in silence and darkness.
—
Helen Keller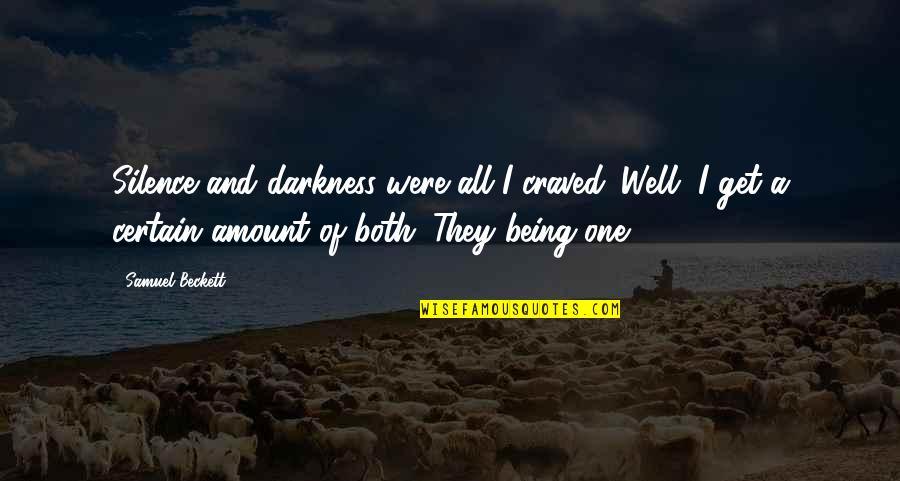 Silence and darkness were all I craved. Well, I get a certain amount of both. They being one.
—
Samuel Beckett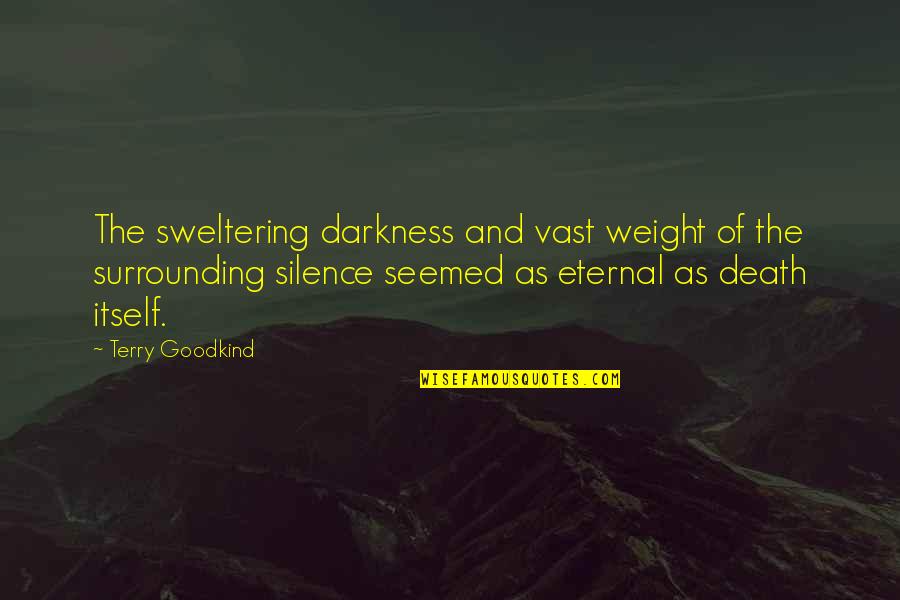 The sweltering darkness and vast weight of the surrounding silence seemed as eternal as death itself.
—
Terry Goodkind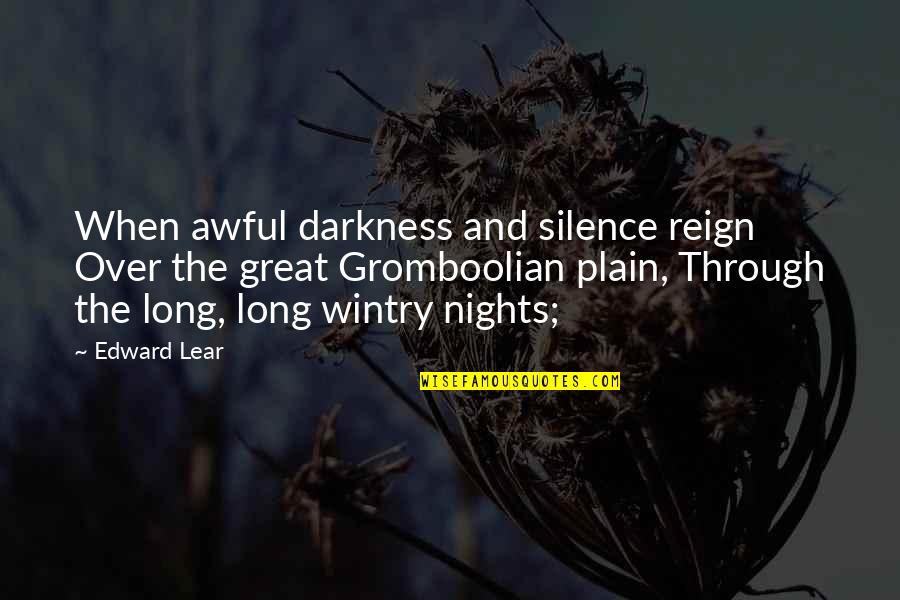 When awful
darkness and silence
reign Over the great Gromboolian plain, Through the long, long wintry nights; —
Edward Lear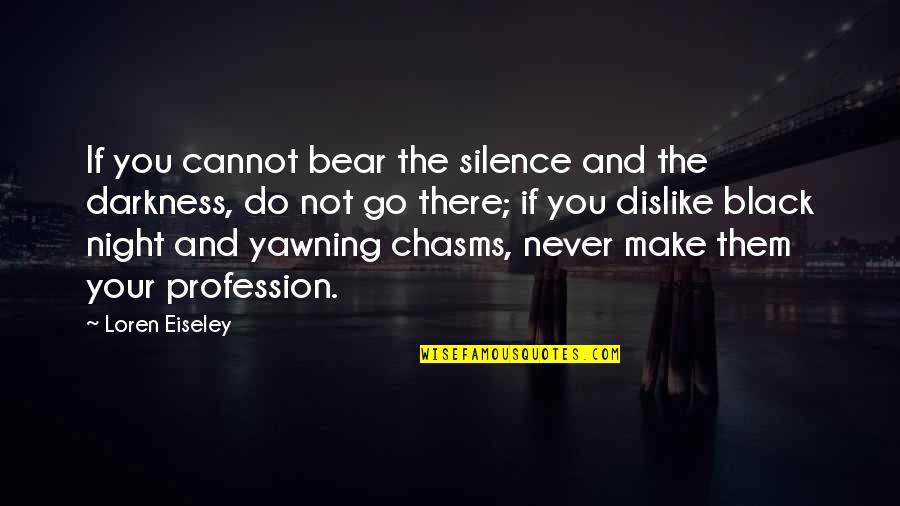 If you cannot bear the silence and the darkness, do not go there; if you dislike black night and yawning chasms, never make them your profession. —
Loren Eiseley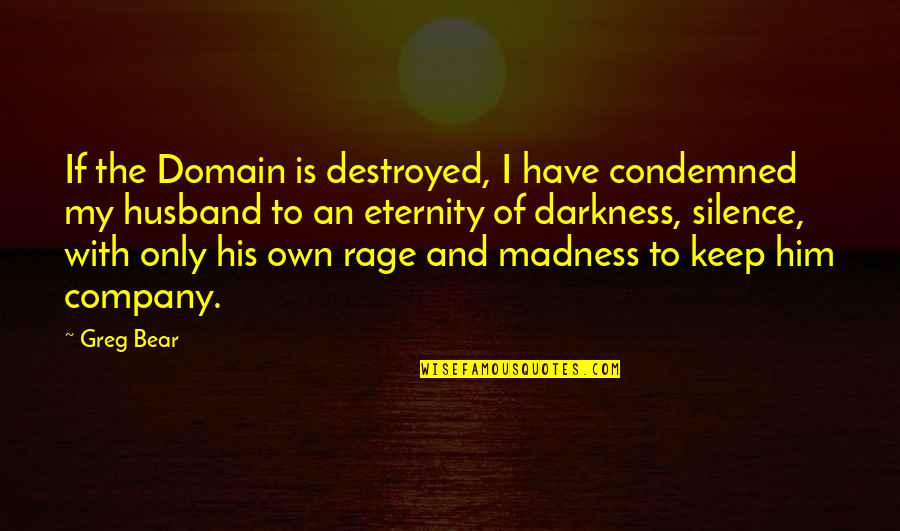 If the Domain is destroyed, I have condemned my husband to an eternity of darkness, silence, with only his own rage and madness to keep him company. —
Greg Bear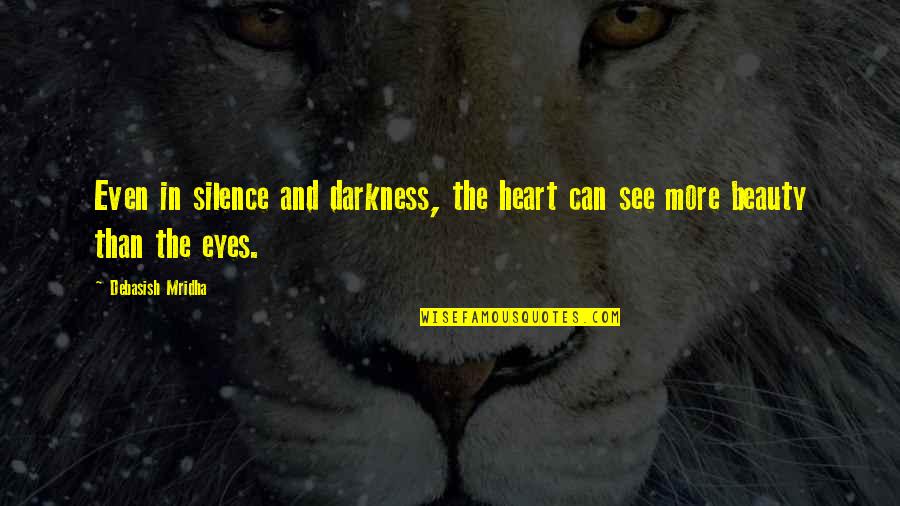 Even in silence and darkness, the heart can see more beauty than the eyes. —
Debasish Mridha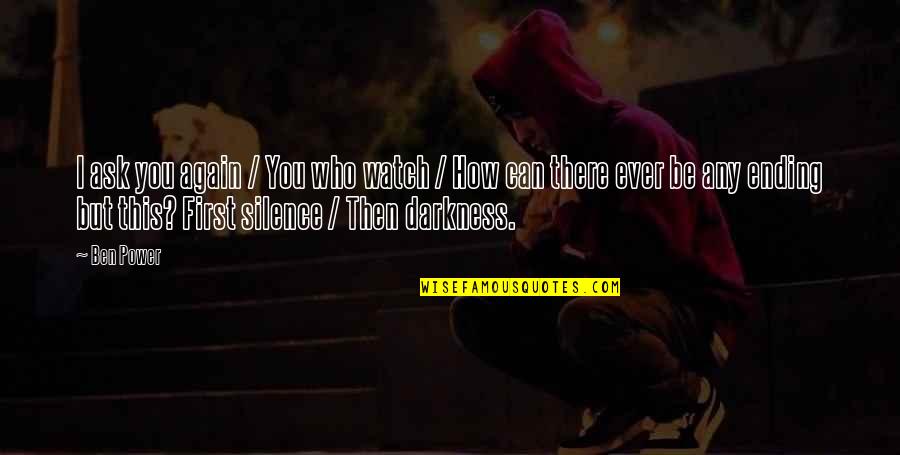 I ask you again / You who watch / How can there ever be any ending but this? First silence / Then darkness. —
Ben Power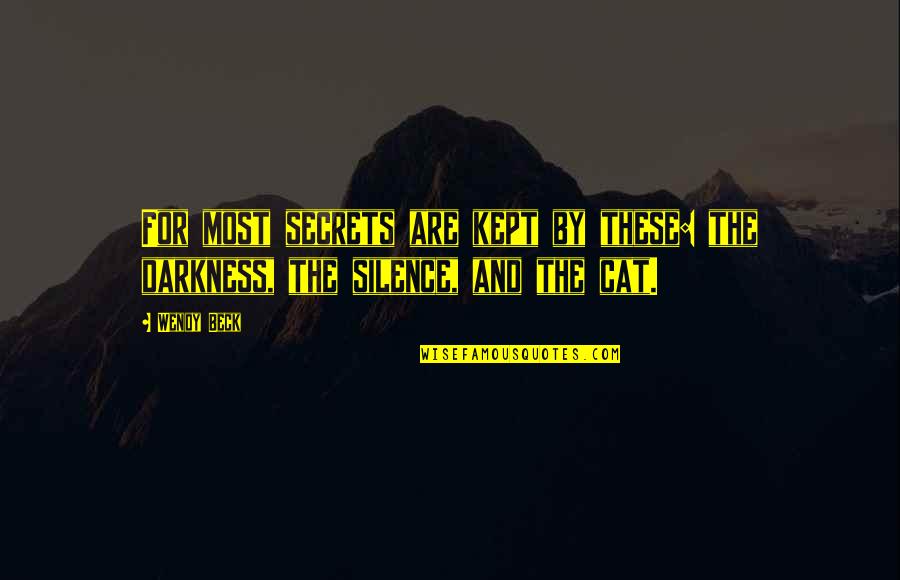 For most secrets are kept by these: the darkness, the silence, and the cat. —
Wendy Beck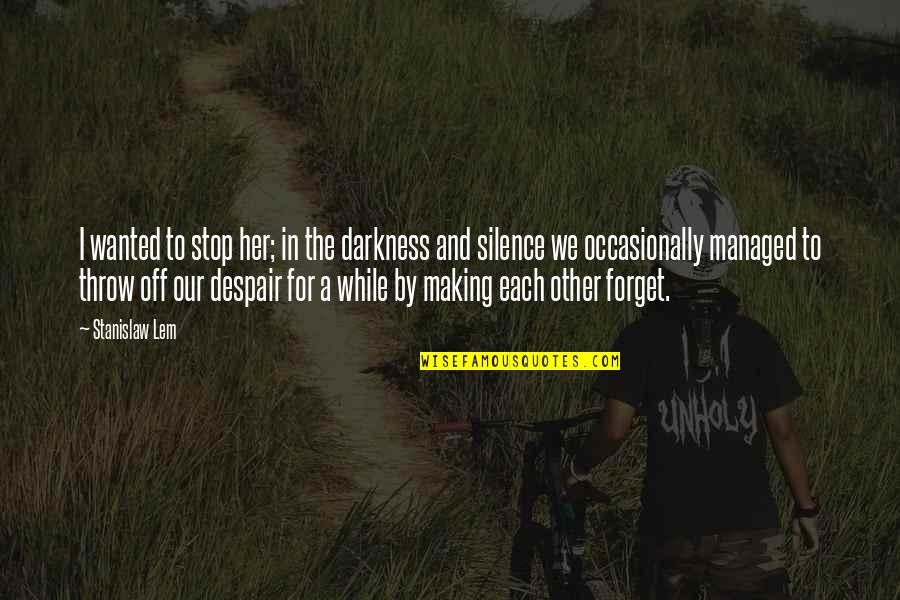 I wanted to stop her; in the
darkness and silence
we occasionally managed to throw off our despair for a while by making each other forget. —
Stanislaw Lem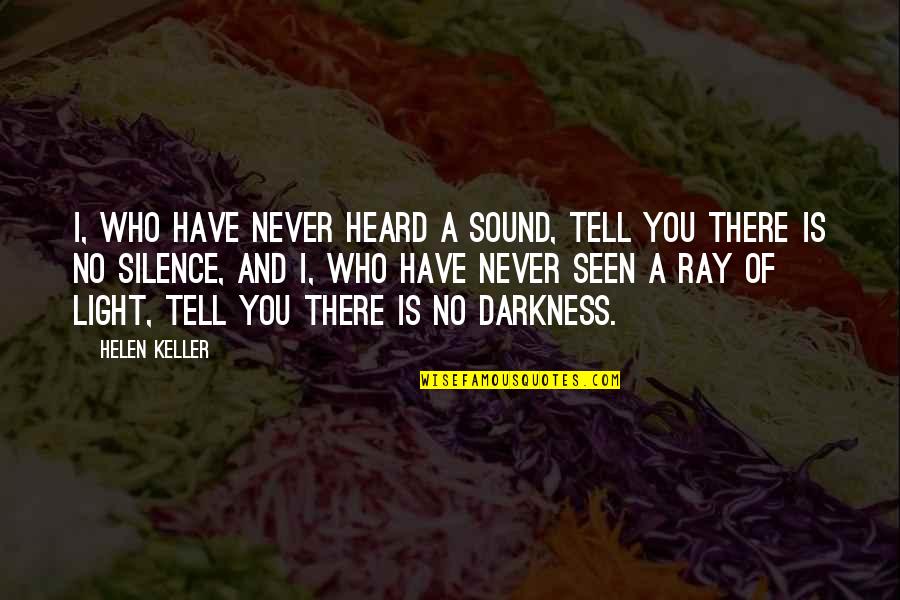 I, who have never heard a sound, tell you there is no silence, and I, who have never seen a ray of light, tell you there is no darkness. —
Helen Keller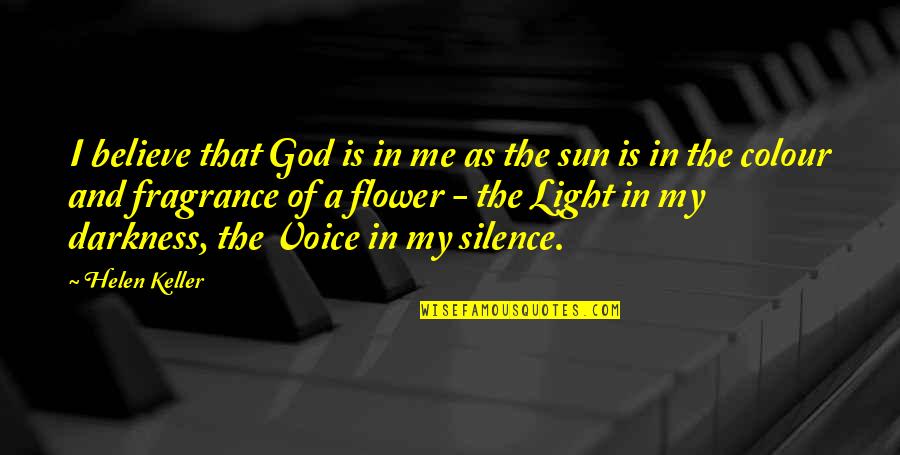 I believe that God is in me as the sun is in the colour and fragrance of a flower - the Light in my darkness, the Voice in my silence. —
Helen Keller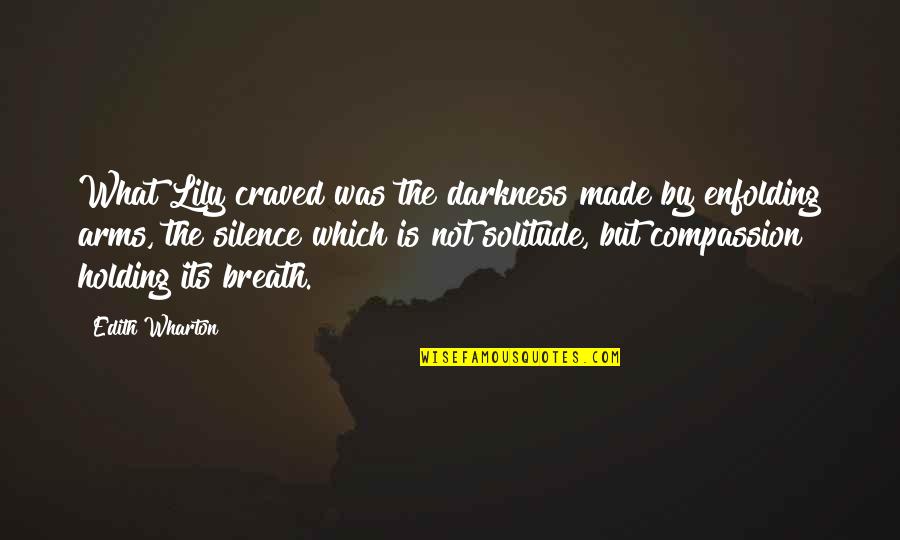 What Lily craved was the darkness made by enfolding arms, the silence which is not solitude, but compassion holding its breath. —
Edith Wharton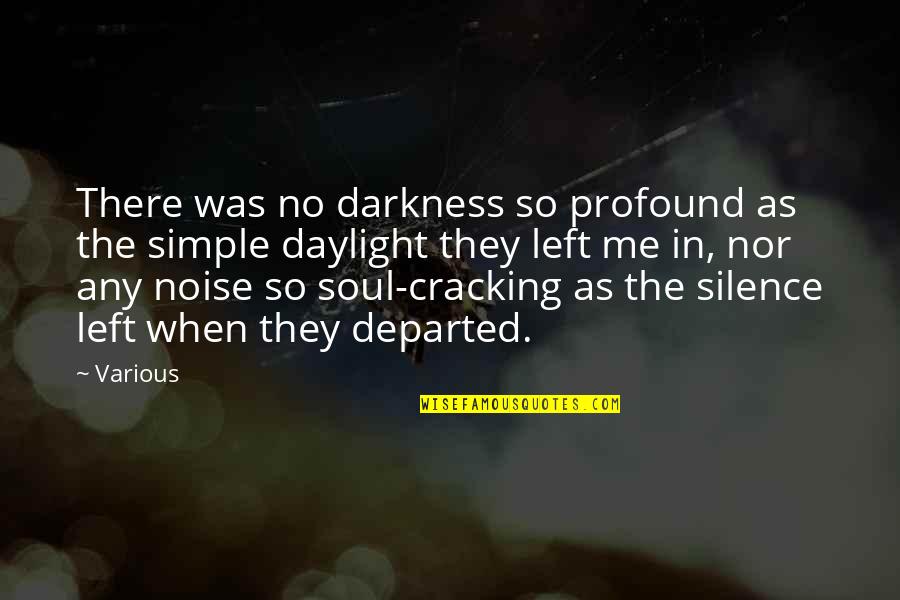 There was no darkness so profound as the simple daylight they left me in, nor any noise so soul-cracking as the silence left when they departed. —
Various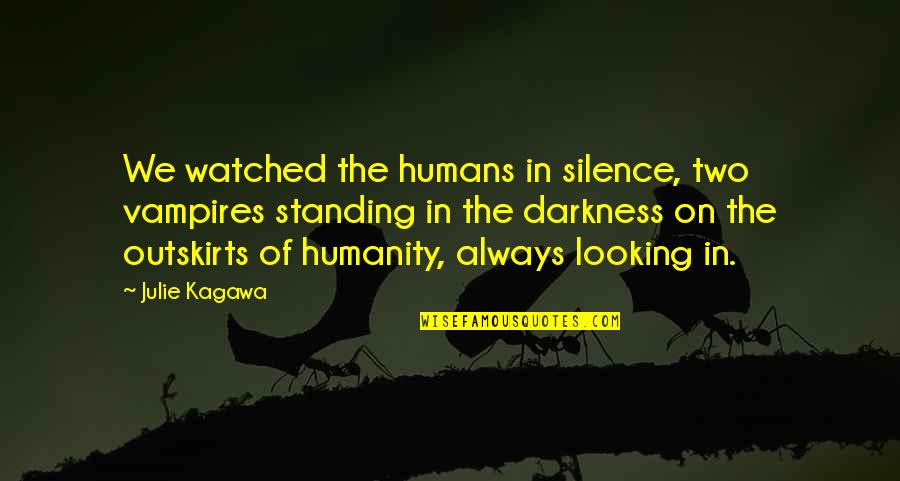 We watched the humans in silence, two vampires standing in the darkness on the outskirts of humanity, always looking in. —
Julie Kagawa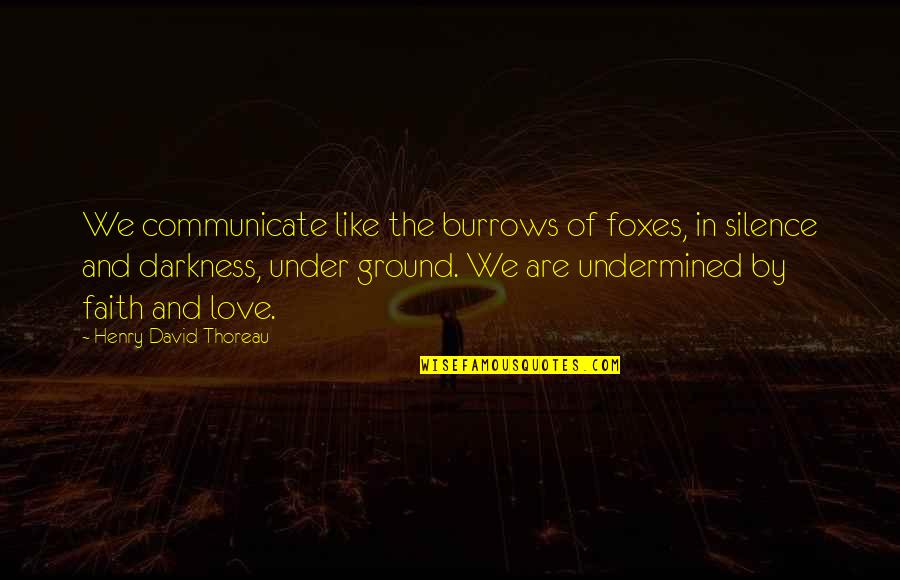 We communicate like the burrows of foxes, in silence and darkness, under ground. We are undermined by faith and love. —
Henry David Thoreau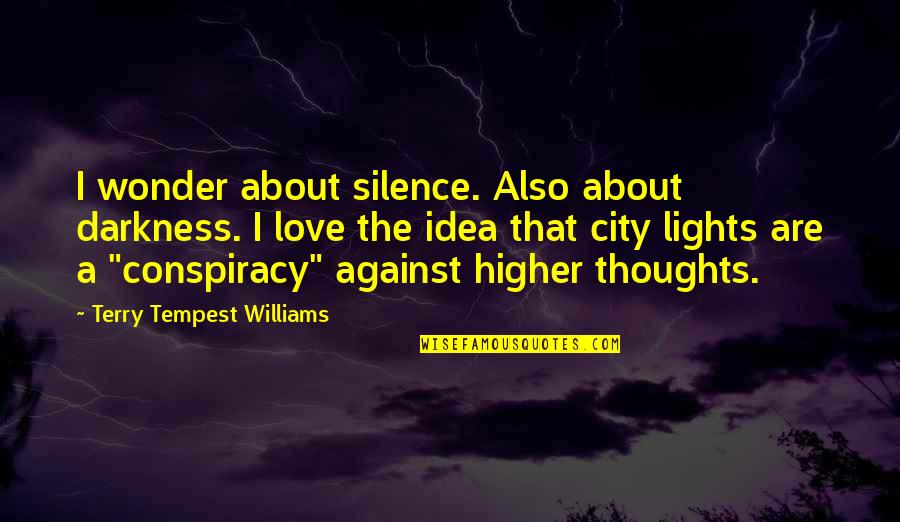 I wonder about silence. Also about darkness. I love the idea that city lights are a "conspiracy" against higher thoughts. —
Terry Tempest Williams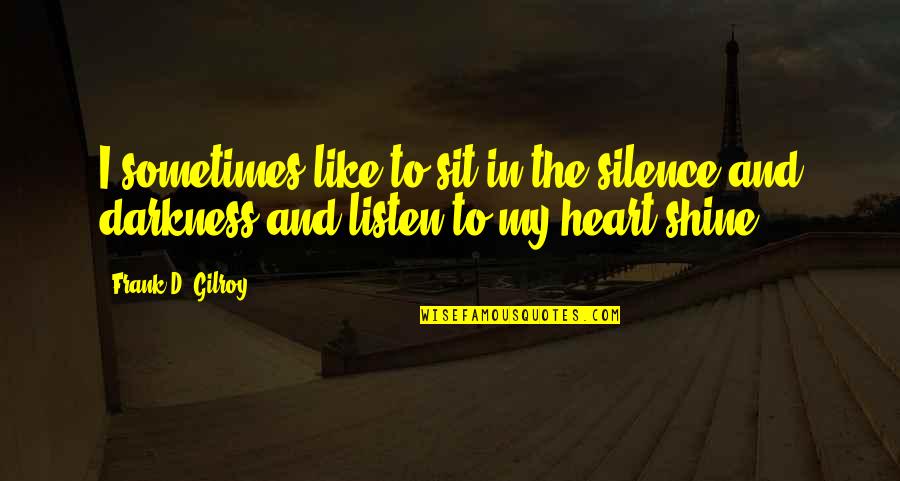 I sometimes like to sit in the silence and darkness and listen to my heart shine. —
Frank D. Gilroy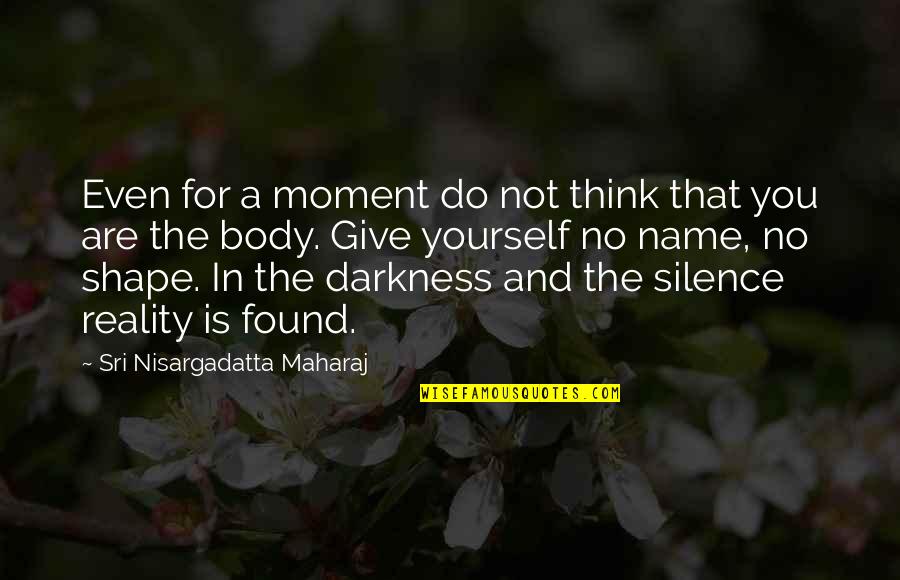 Even for a moment do not think that you are the body. Give yourself no name, no shape. In the darkness and the silence reality is found. —
Sri Nisargadatta Maharaj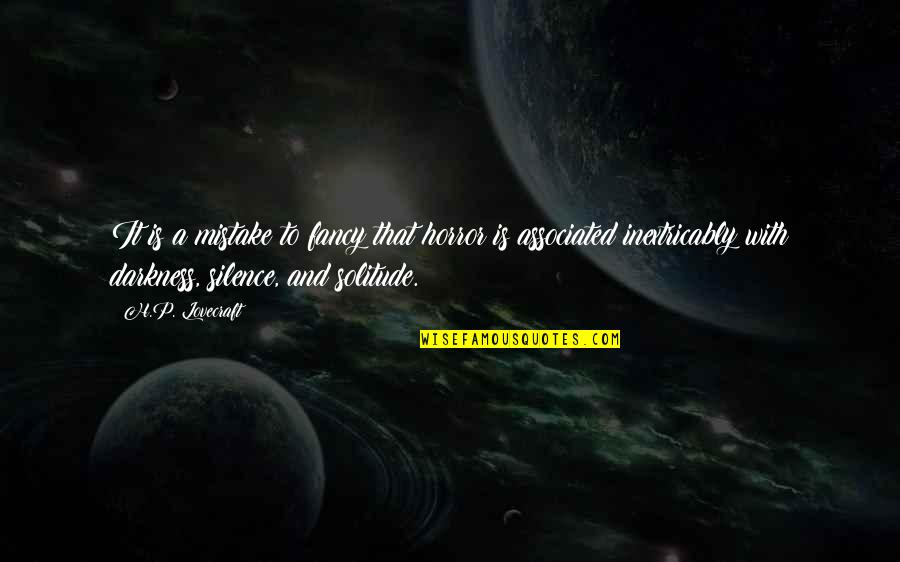 It is a mistake to fancy that horror is associated inextricably with darkness, silence, and solitude. —
H.P. Lovecraft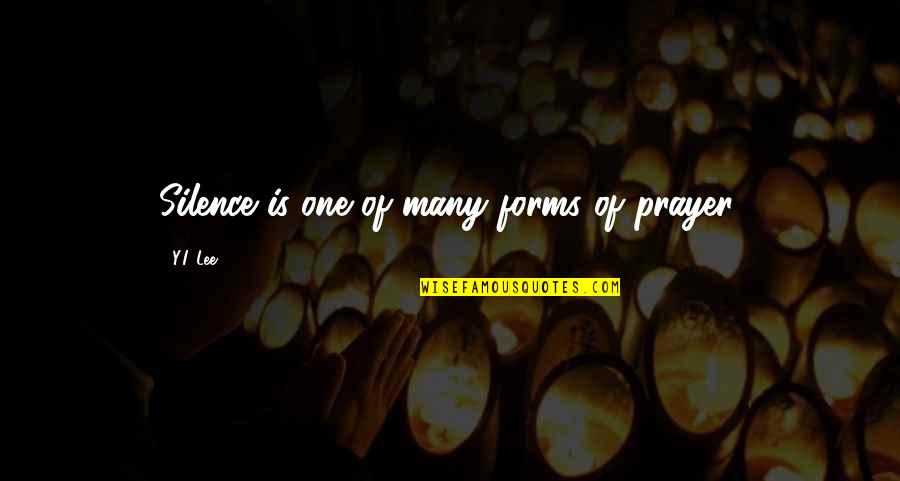 Silence is one of many forms of prayer. —
Y.I. Lee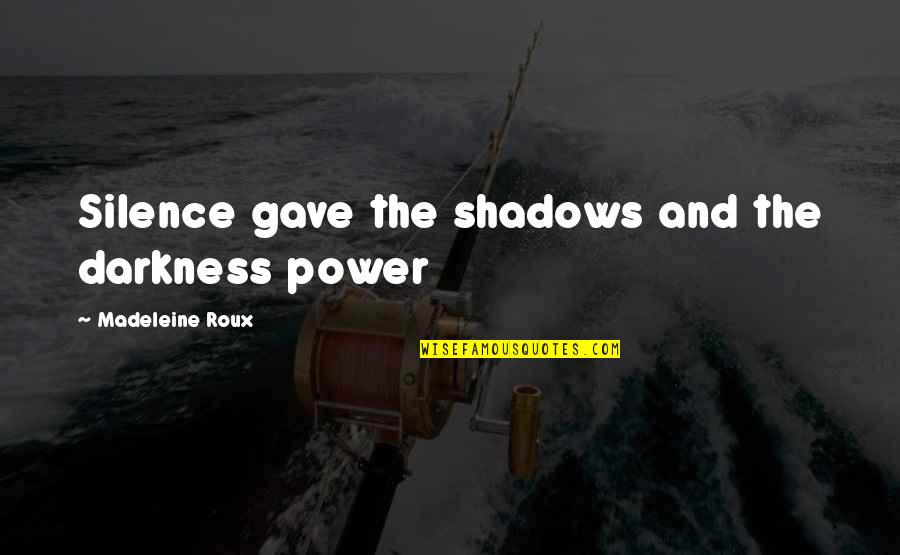 Silence gave the shadows and the darkness power —
Madeleine Roux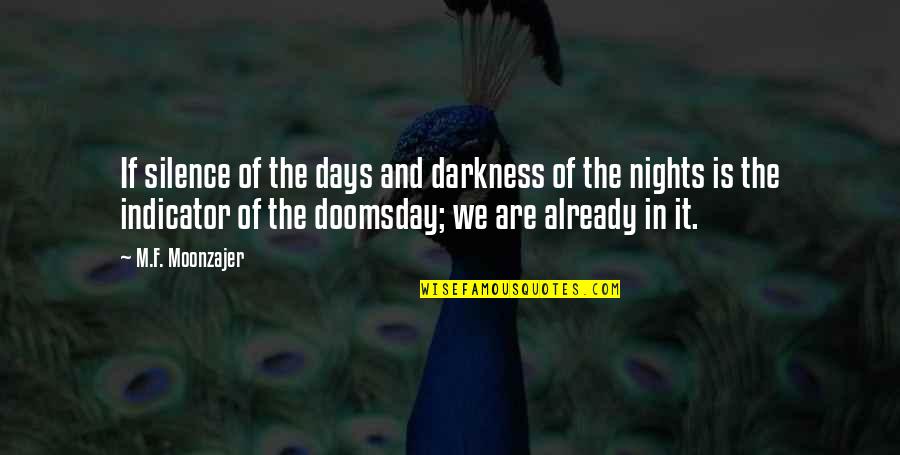 If silence of the days and darkness of the nights is the indicator of the doomsday; we are already in it. —
M.F. Moonzajer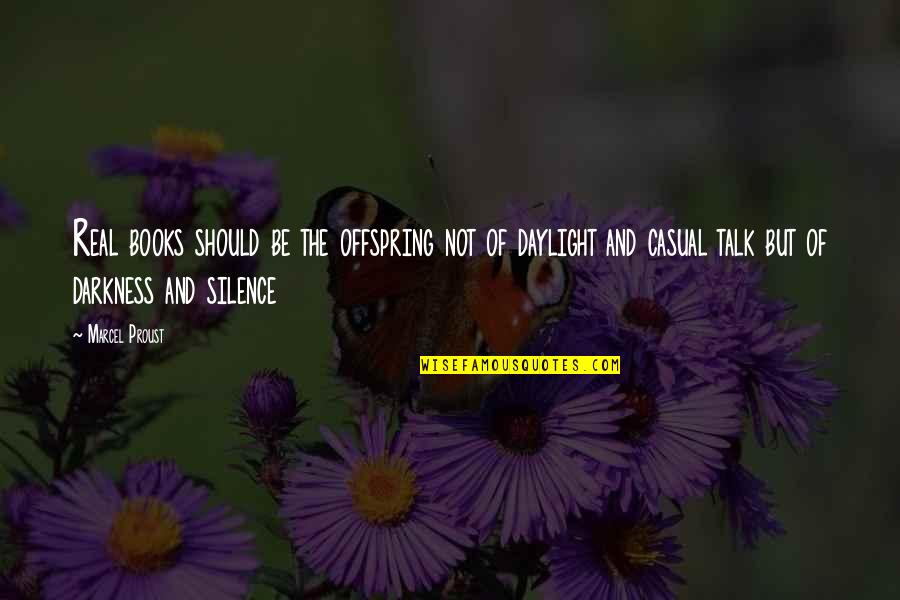 Real books should be the offspring not of daylight and casual talk but of
darkness and silence
—
Marcel Proust
Yet, no matter how deeply I go down into myself, my God is dark, and like a webbing made of a hundred roots that drink in silence. —
Rainer Maria Rilke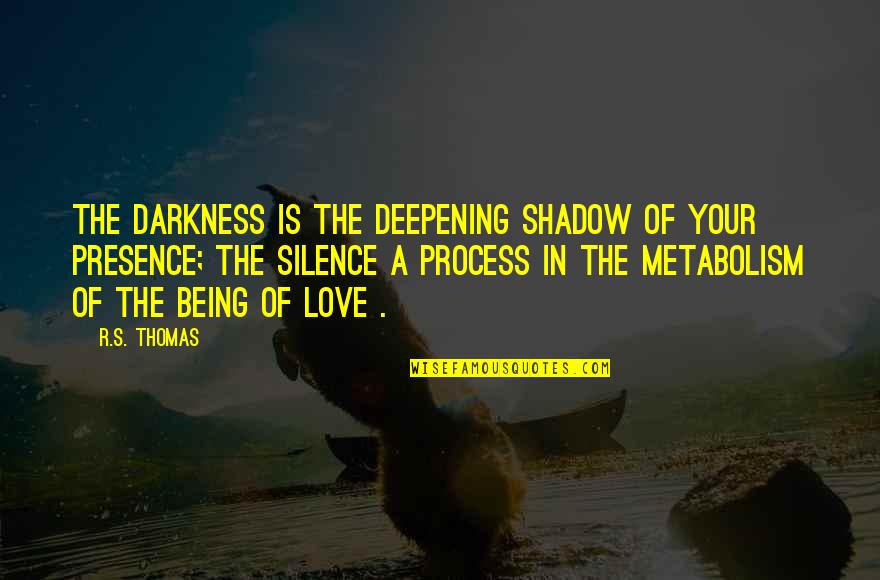 The darkness is the deepening shadow of your presence; the silence a process in the metabolism of the being of love . —
R.S. Thomas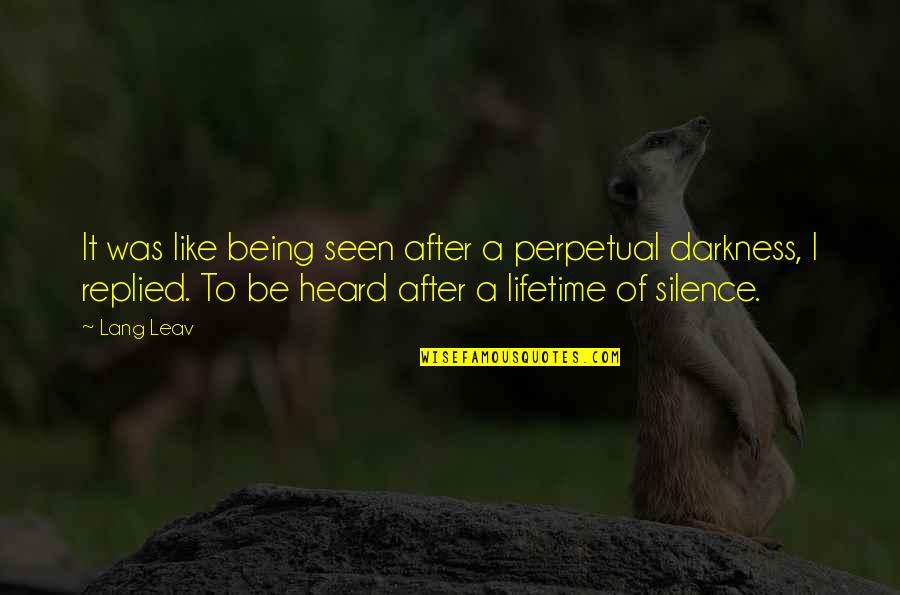 It was like being seen after a perpetual darkness, I replied. To be heard after a lifetime of silence. —
Lang Leav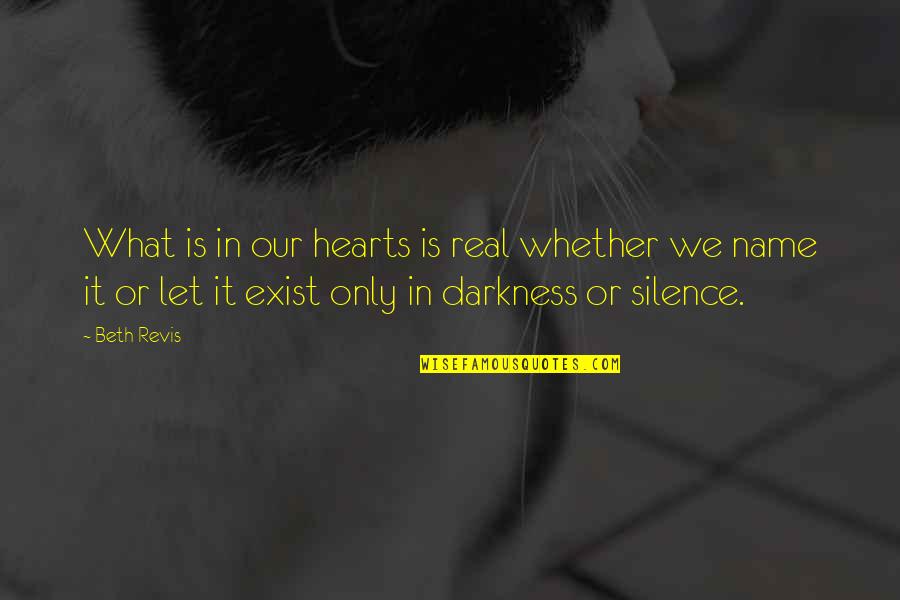 What is in our hearts is real whether we name it or let it exist only in darkness or silence. —
Beth Revis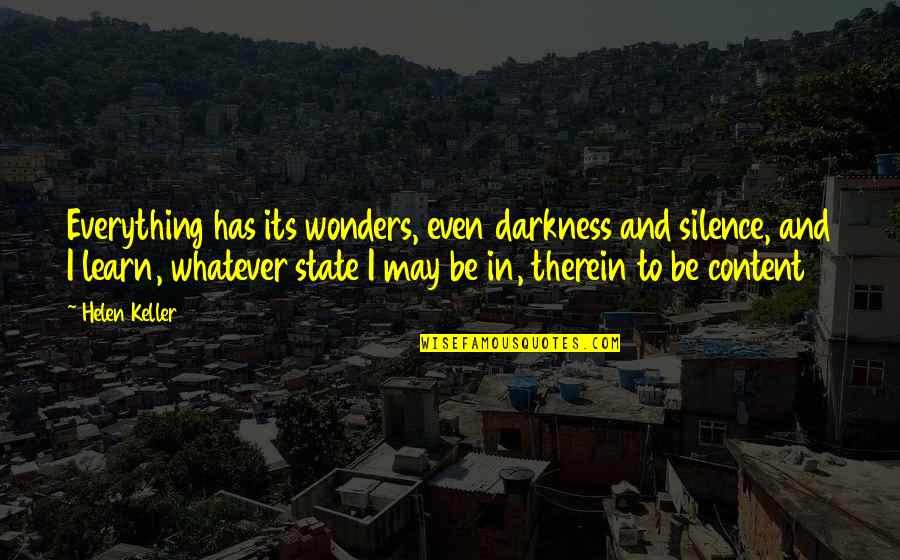 Everything has its wonders, even
darkness and silence
, and I learn, whatever state I may be in, therein to be content —
Helen Keller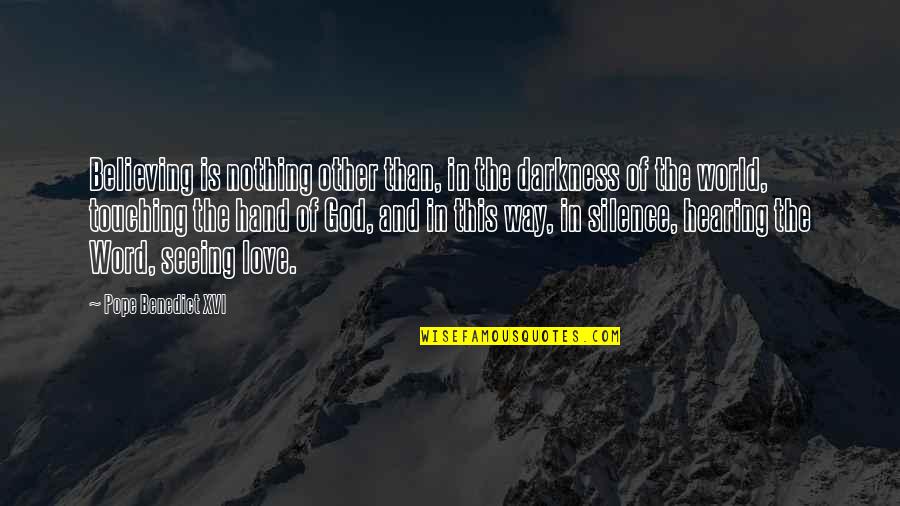 Believing is nothing other than, in the darkness of the world, touching the hand of God, and in this way, in silence, hearing the Word, seeing love. —
Pope Benedict XVI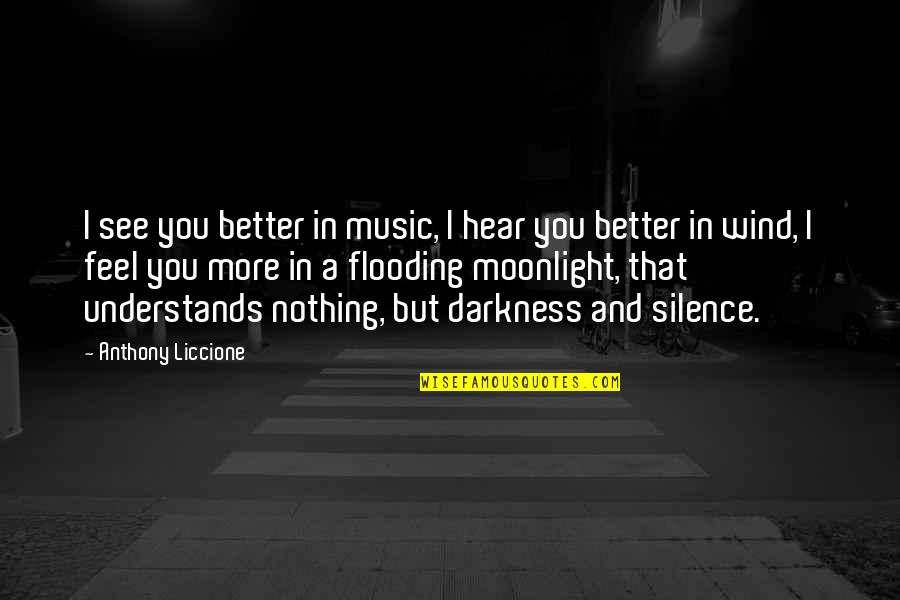 I see you better in music, I hear you better in wind, I feel you more in a flooding moonlight, that understands nothing, but
darkness and silence
. —
Anthony Liccione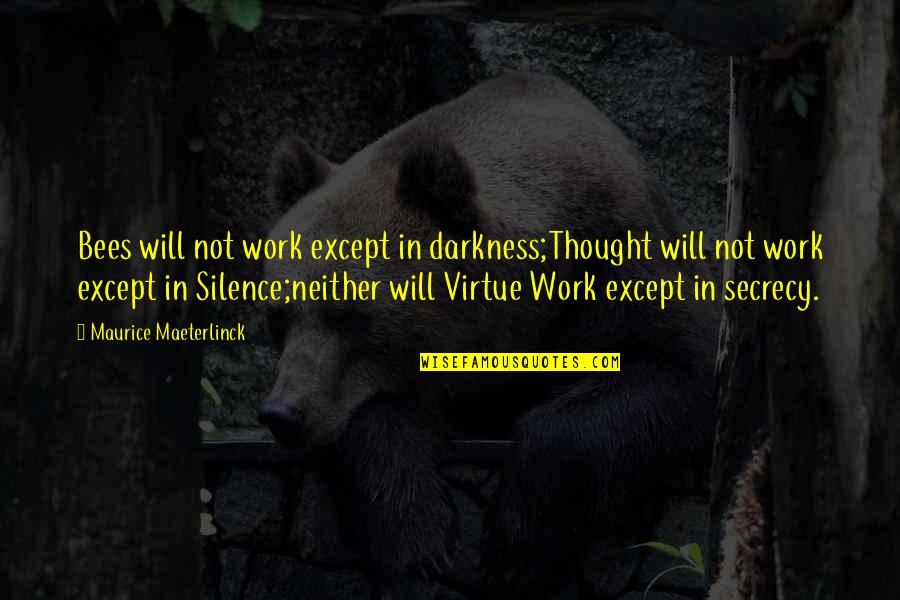 Bees will not work except in darkness;
Thought will not work except in Silence;
neither will Virtue Work except in secrecy. —
Maurice Maeterlinck
And silence, like darkness, can be kind; it, too, is a language —
Hanif Kureishi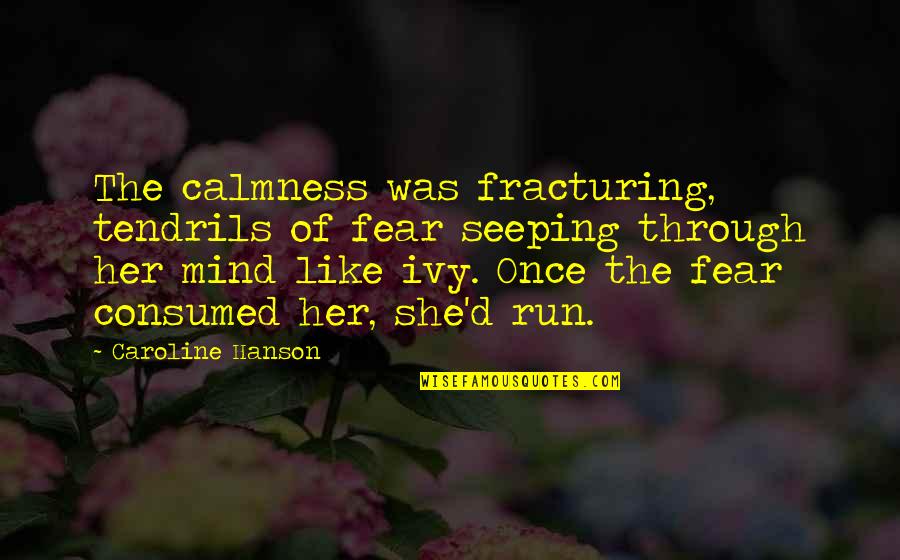 The calmness was fracturing, tendrils of fear seeping through her mind like ivy. Once the fear consumed her, she'd run. —
Caroline Hanson