Margaret Edson Quotes
Top 5 wise famous quotes and sayings by Margaret Edson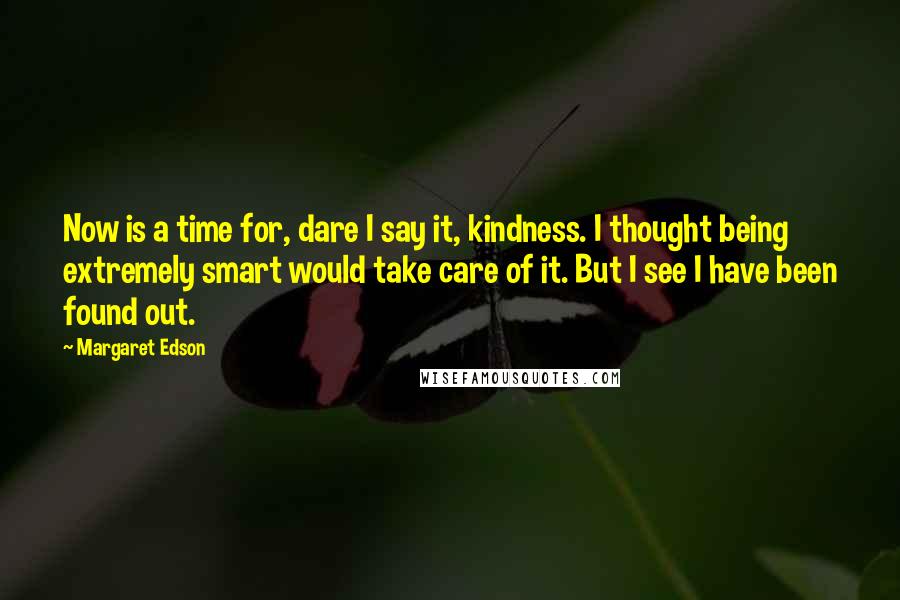 Now is a time for, dare I say it, kindness. I thought being extremely smart would take care of it. But I see I have been found out.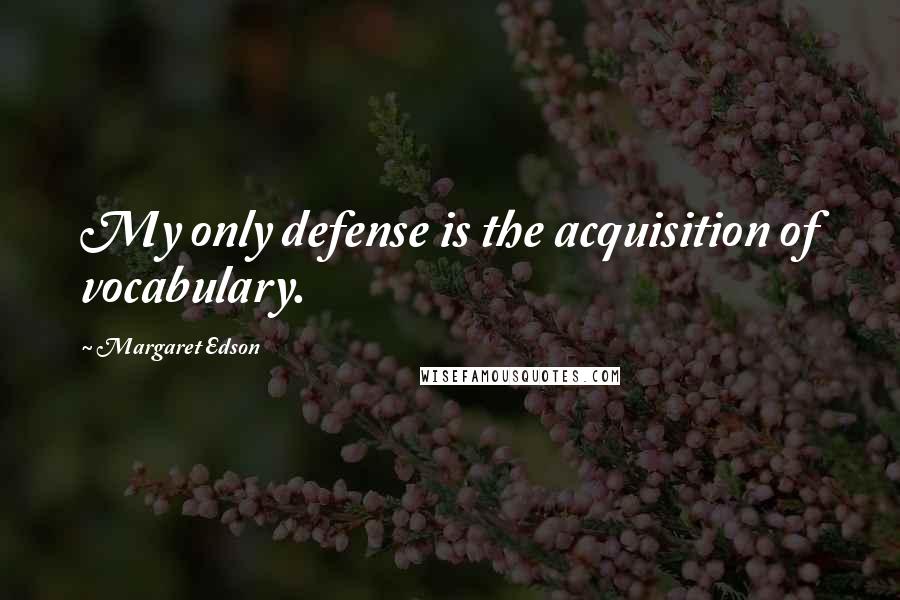 My only defense is the acquisition of vocabulary.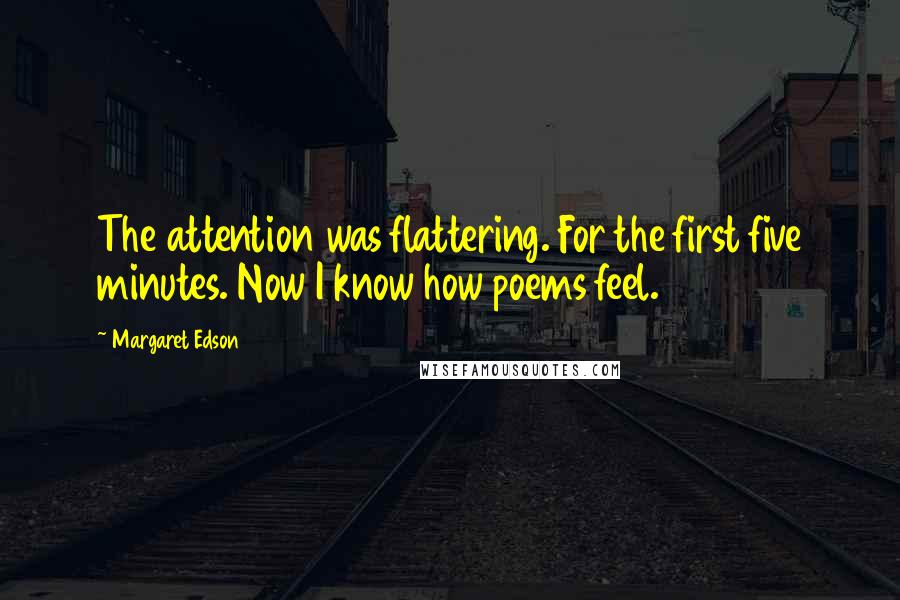 The attention was flattering. For the first five minutes. Now I know how poems feel.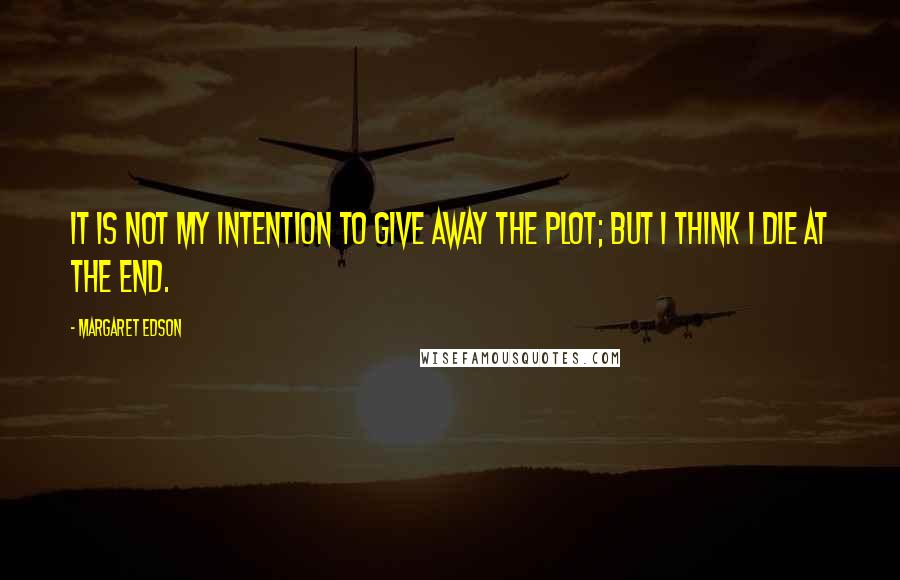 It is not my intention to give away the plot; but I think I die at the end.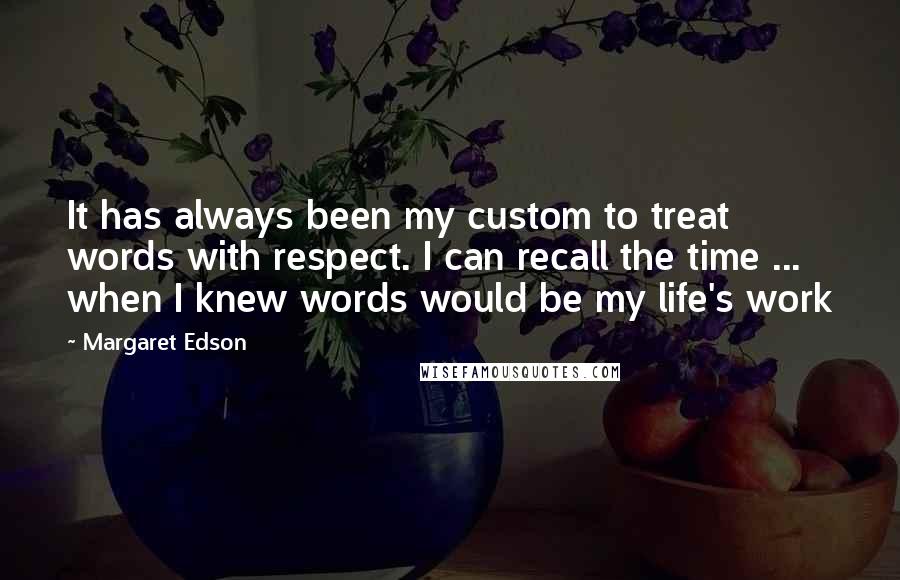 It has always been my custom to treat words with respect. I can recall the time ... when I knew words would be my life's work