Dance By Rumi Quotes
Collection of top 25 famous quotes about Dance By Rumi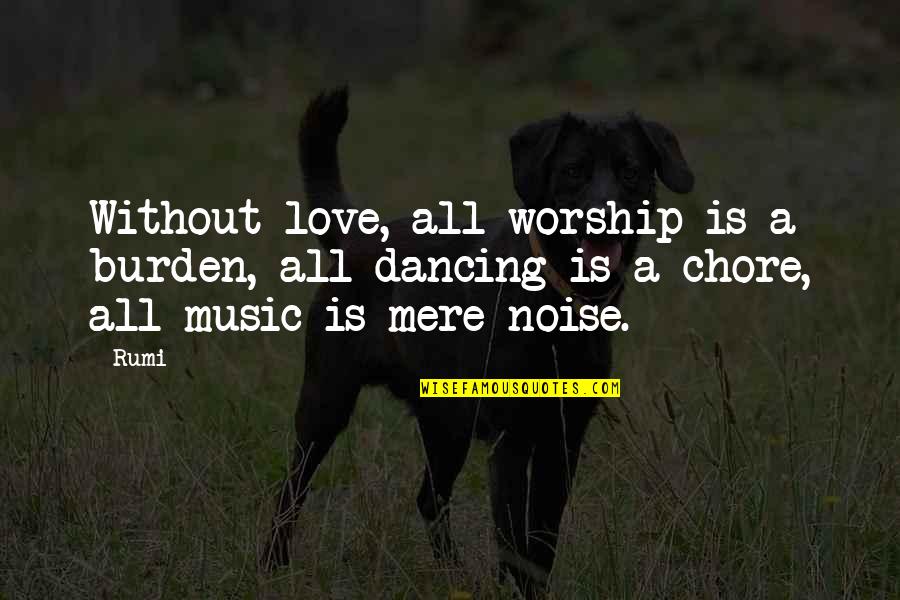 Without love, all worship is a burden, all dancing is a chore, all music is mere noise.
—
Rumi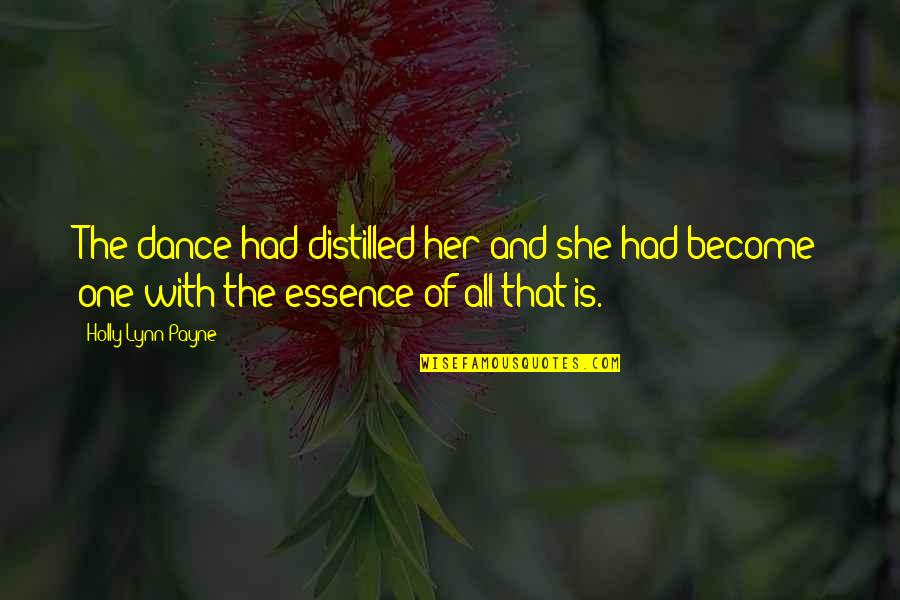 The dance had distilled her and she had become one with the essence of all that is.
—
Holly Lynn Payne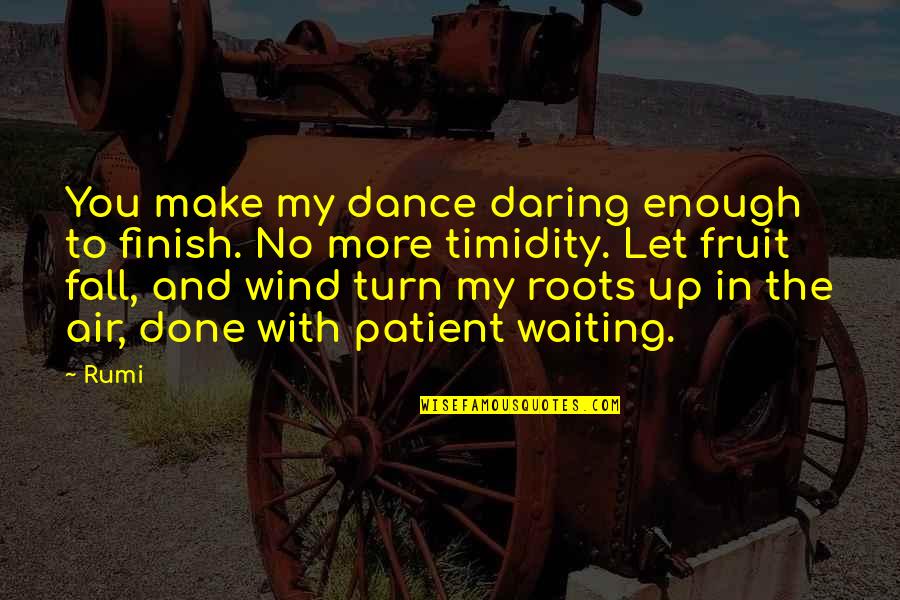 You make my dance daring enough to finish. No more timidity. Let fruit fall, and wind turn my roots up in the air, done with patient waiting.
—
Rumi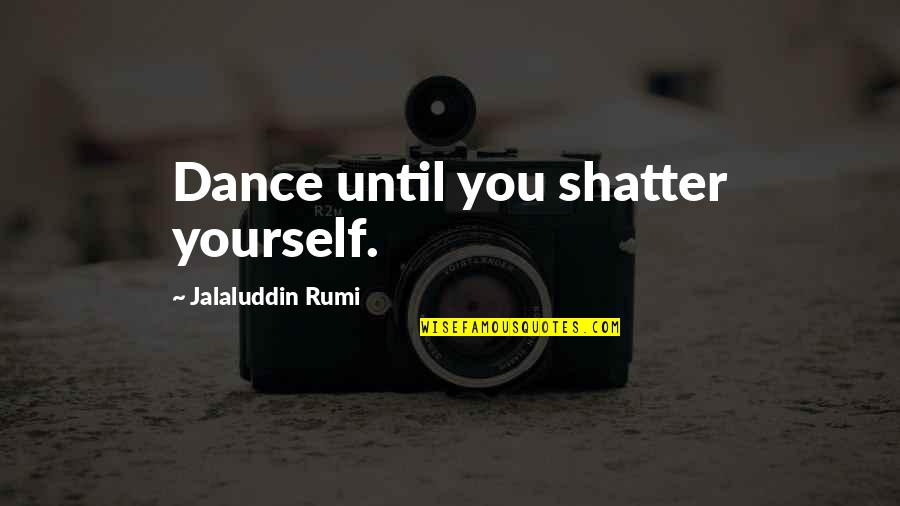 Dance until you shatter yourself.
—
Jalaluddin Rumi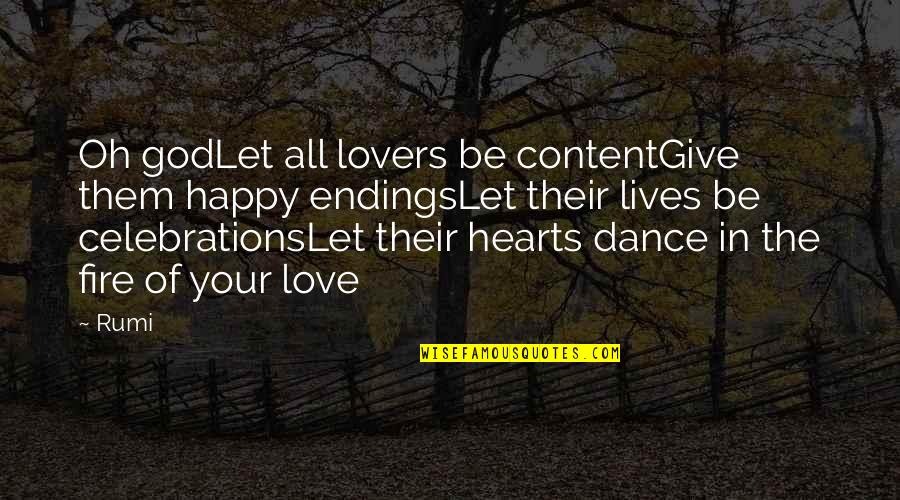 Oh god
Let all lovers be content
Give them happy endings
Let their lives be celebrations
Let their hearts dance in the fire of your love —
Rumi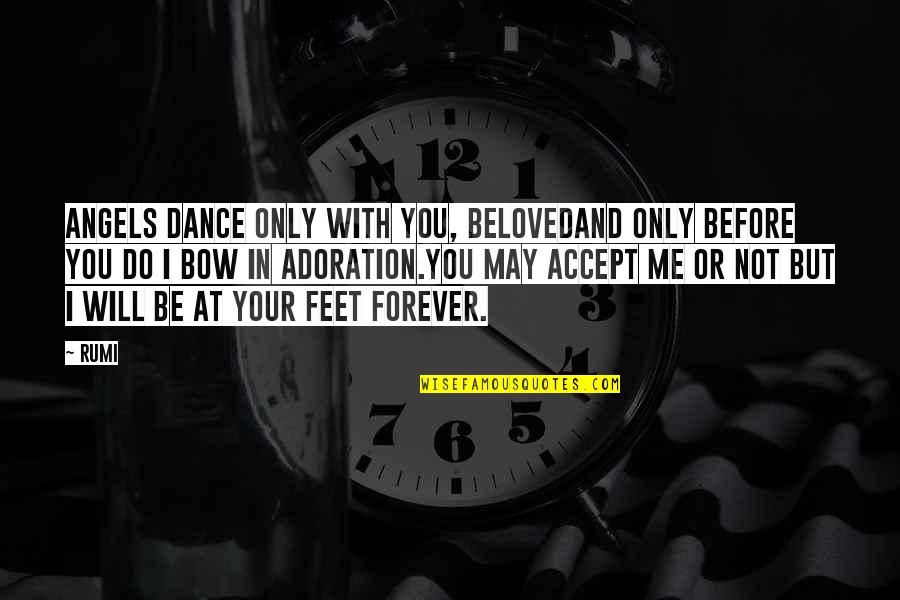 Angels dance only with You, Beloved
and only before You do I bow in adoration.
You may accept me or not but I will be at your feet forever. —
Rumi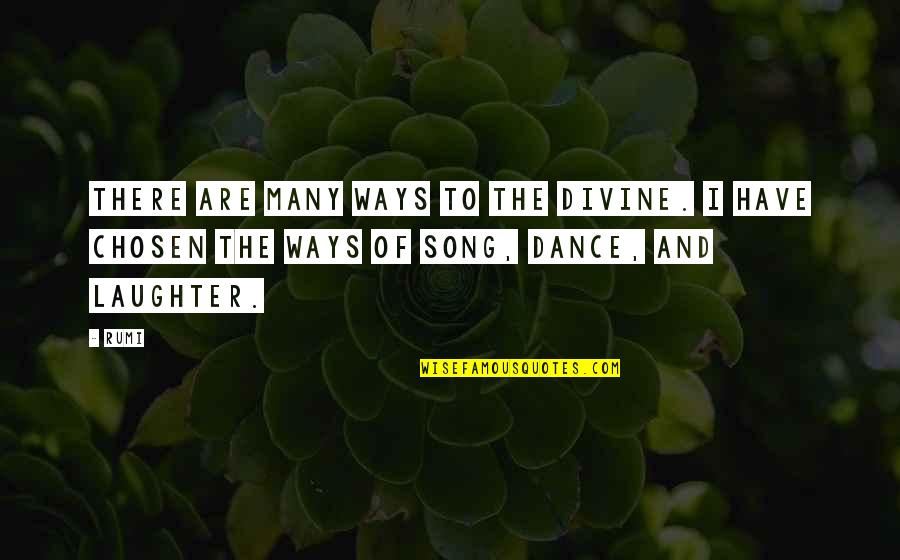 There are many ways to the Divine. I have chosen the ways of song, dance, and laughter. —
Rumi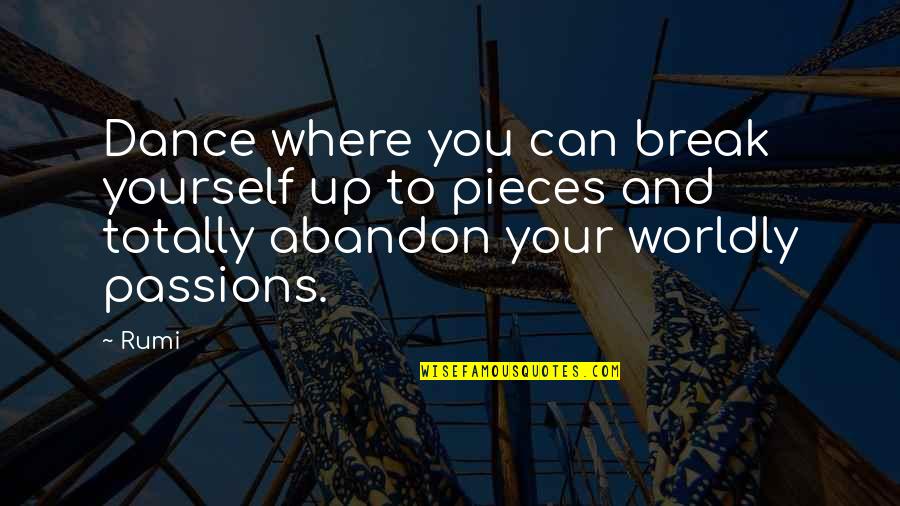 Dance where you can break yourself up to pieces and totally abandon your worldly passions. —
Rumi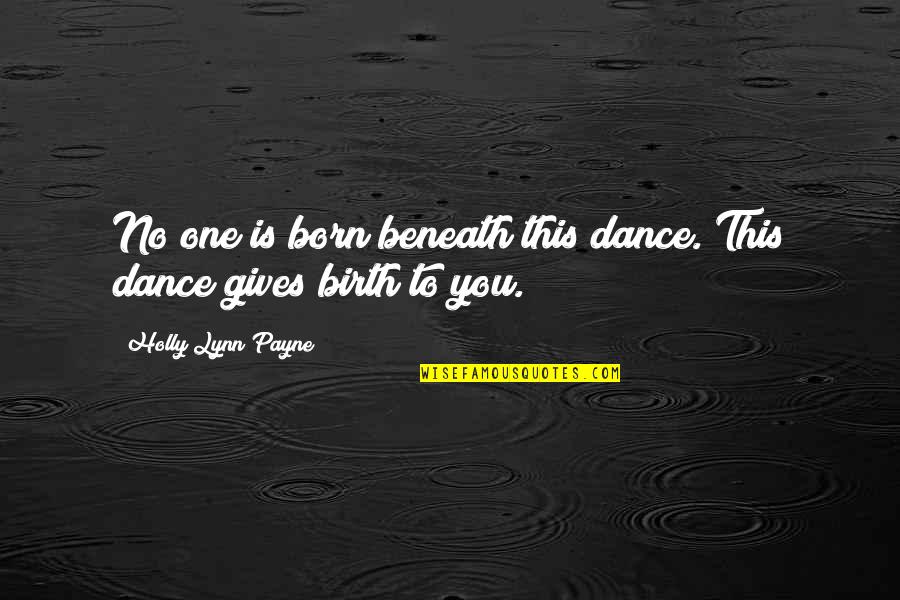 No one is born beneath this dance. This dance gives birth to you. —
Holly Lynn Payne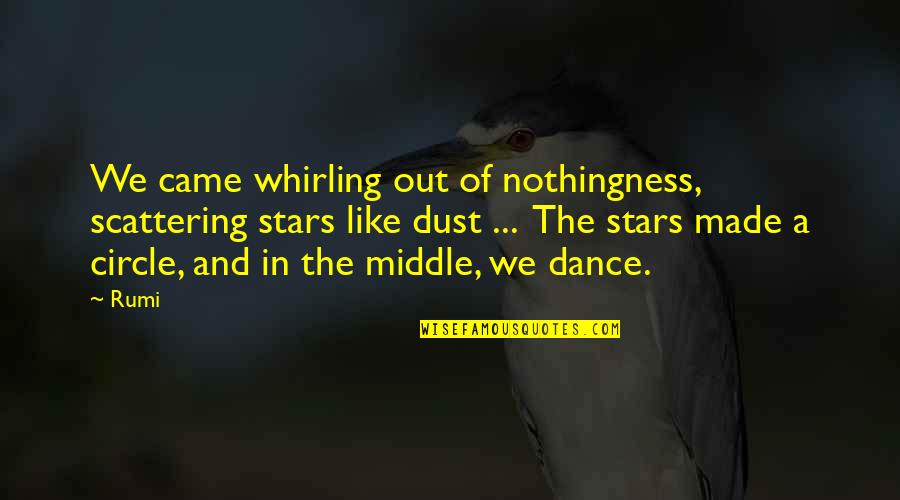 We came whirling out of nothingness, scattering stars like dust ...
The stars made a circle, and in the middle, we dance. —
Rumi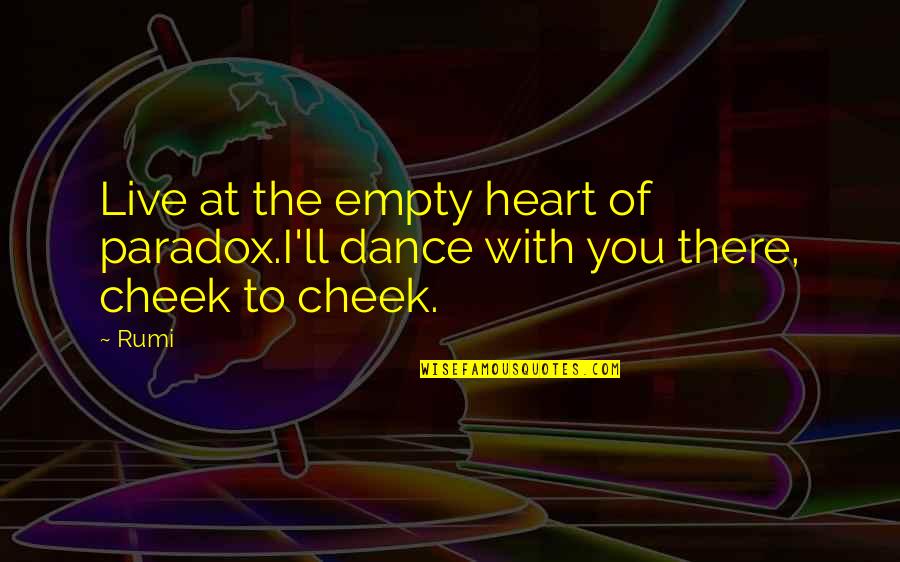 Live at the empty heart of paradox.
I'll dance with you there, cheek to cheek. —
Rumi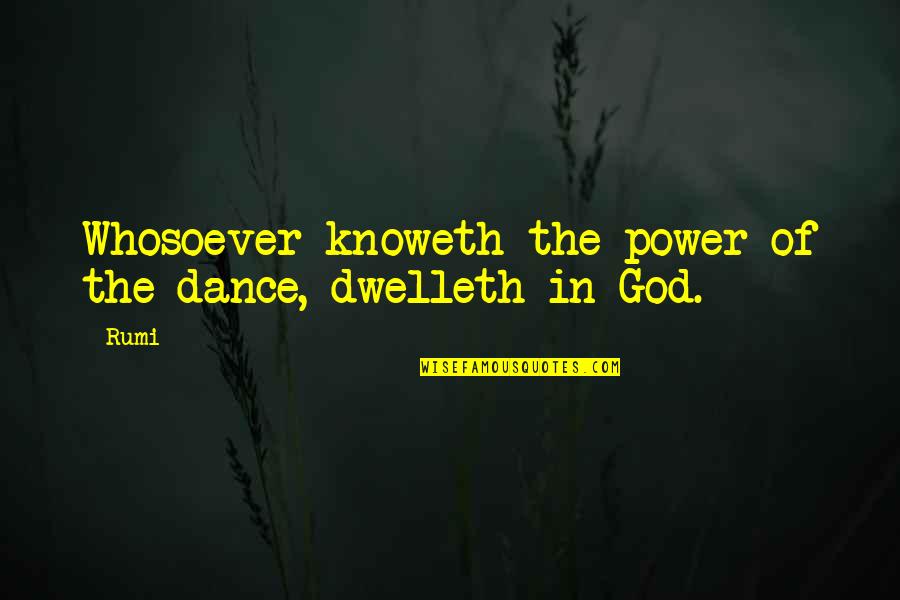 Whosoever knoweth the power of the dance, dwelleth in God. —
Rumi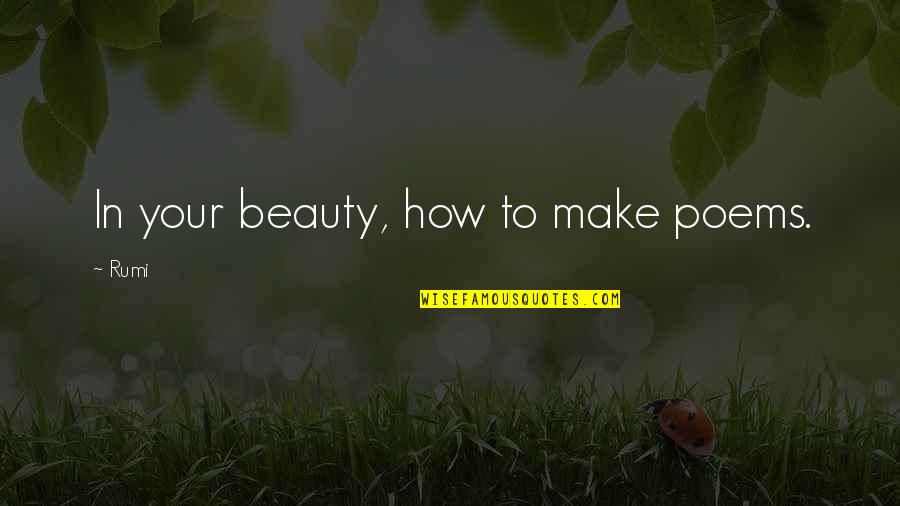 In your beauty, how to make poems. —
Rumi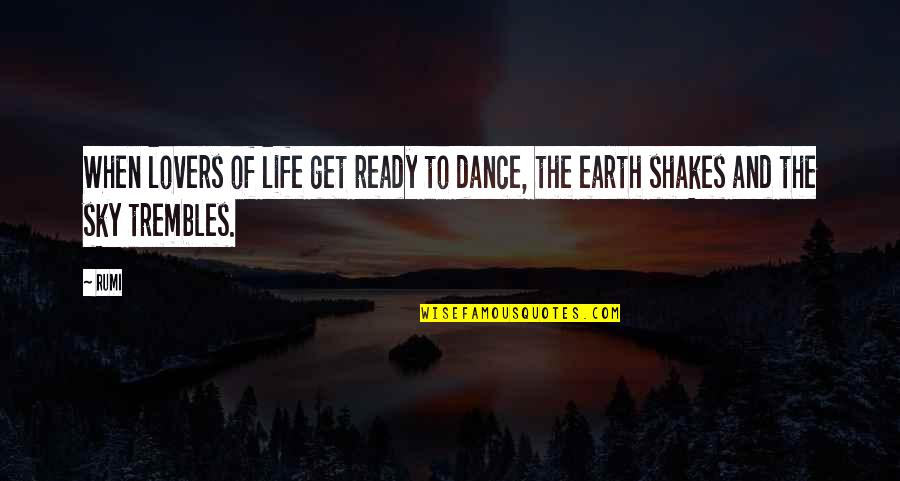 When lovers of life get ready to dance, the earth shakes and the sky trembles. —
Rumi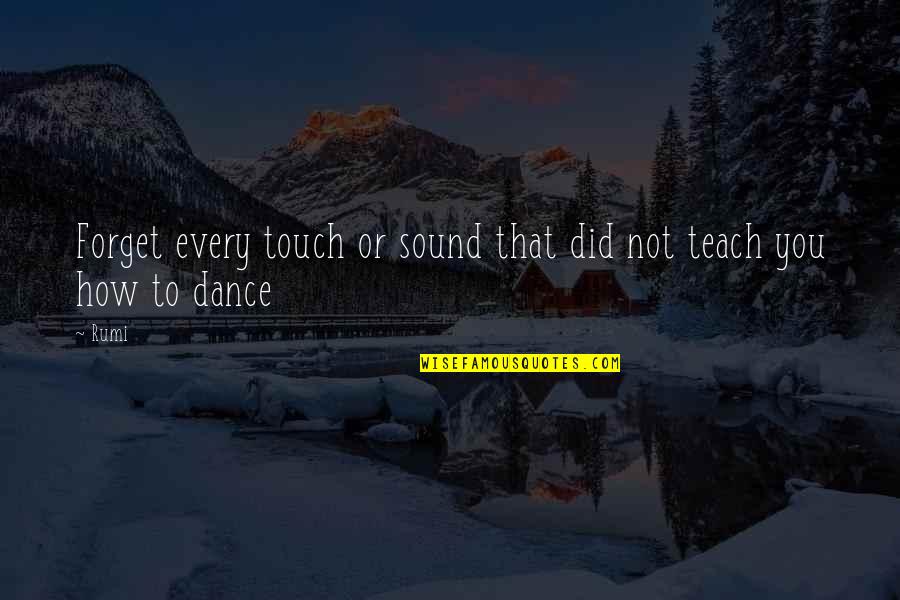 Forget every touch or sound that did not teach you how to dance —
Rumi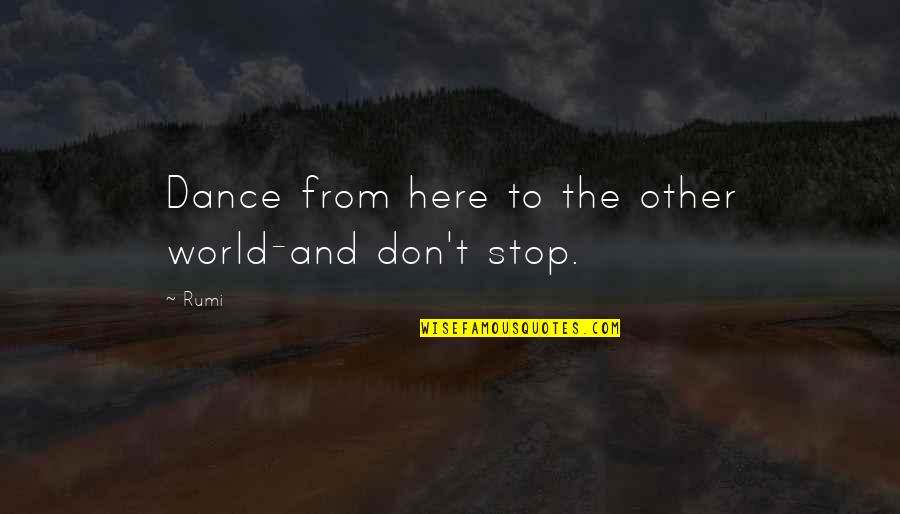 Dance from here to the other world-and don't stop. —
Rumi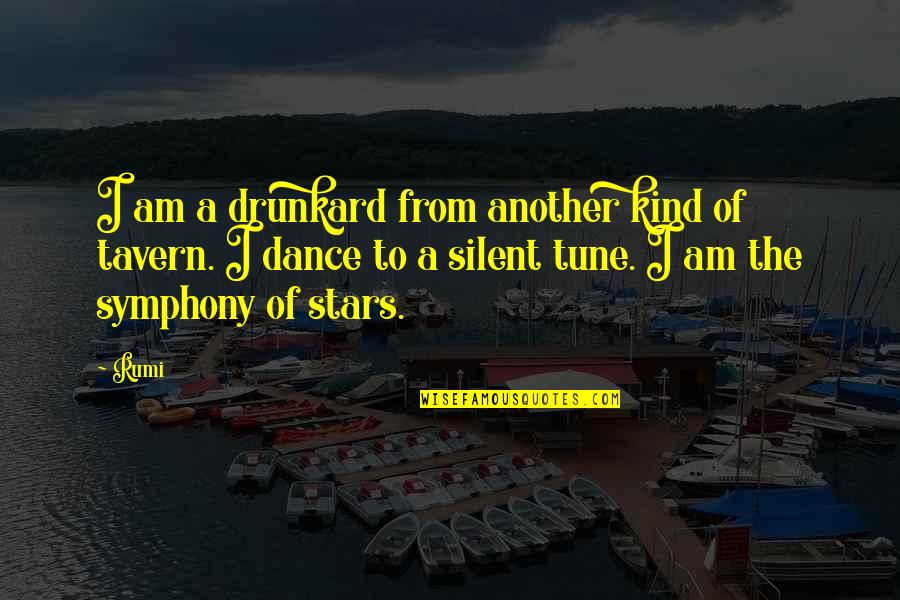 I am a drunkard from another kind of tavern. I dance to a silent tune. I am the symphony of stars. —
Rumi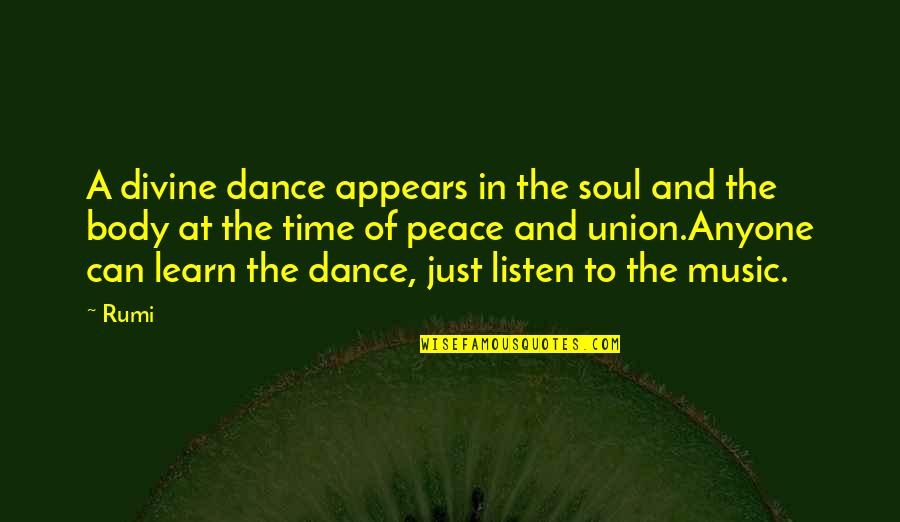 A divine dance appears in the soul and the body at the time of peace and union.Anyone can learn the dance, just listen to the music. —
Rumi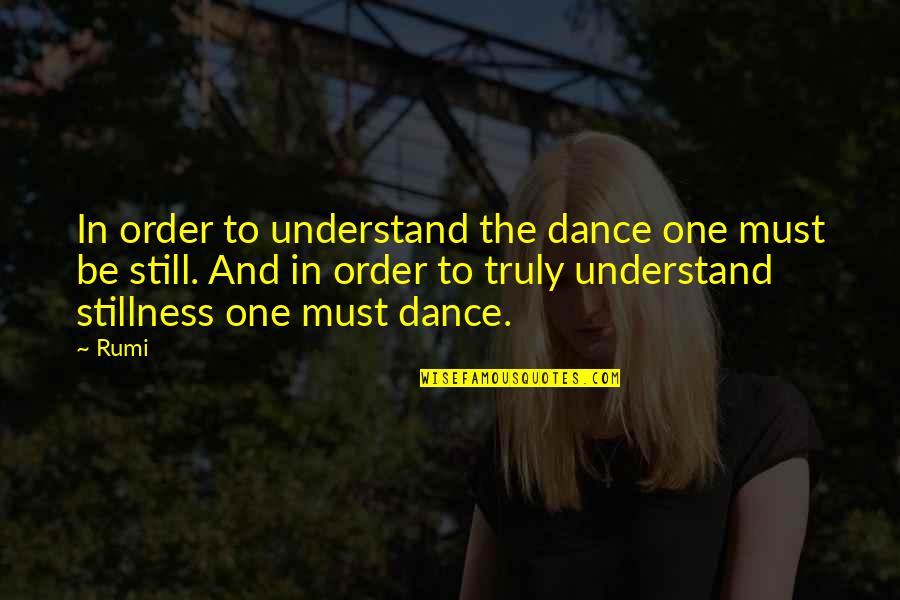 In order to understand the dance one must be still. And in order to truly understand stillness one must dance. —
Rumi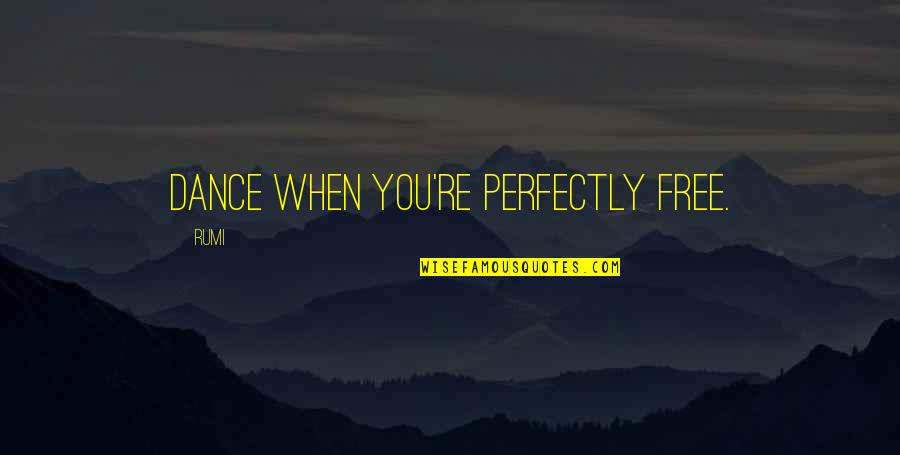 Dance when you're perfectly free. —
Rumi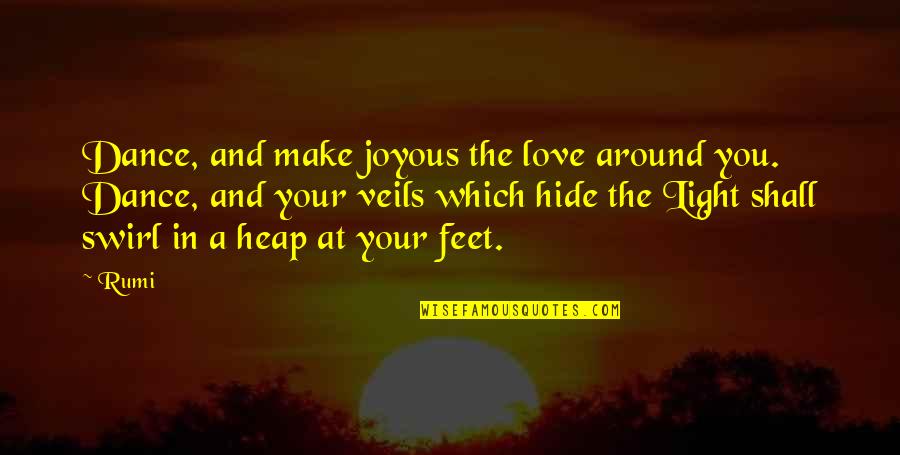 Dance, and make joyous the love around you. Dance, and your veils which hide the Light shall swirl in a heap at your feet. —
Rumi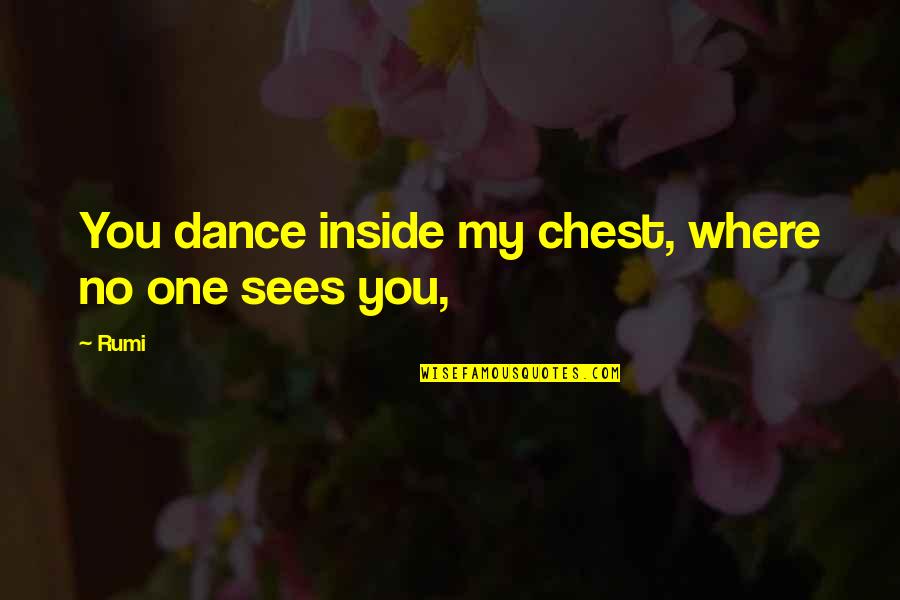 You dance inside my chest, where no one sees you, —
Rumi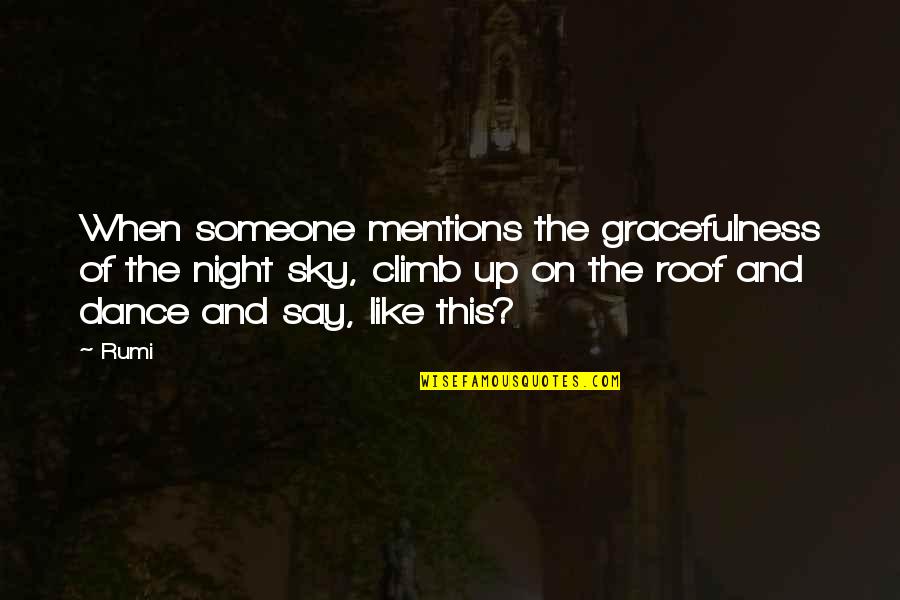 When someone mentions the gracefulness of the night sky, climb up on the roof and dance and say, like this? —
Rumi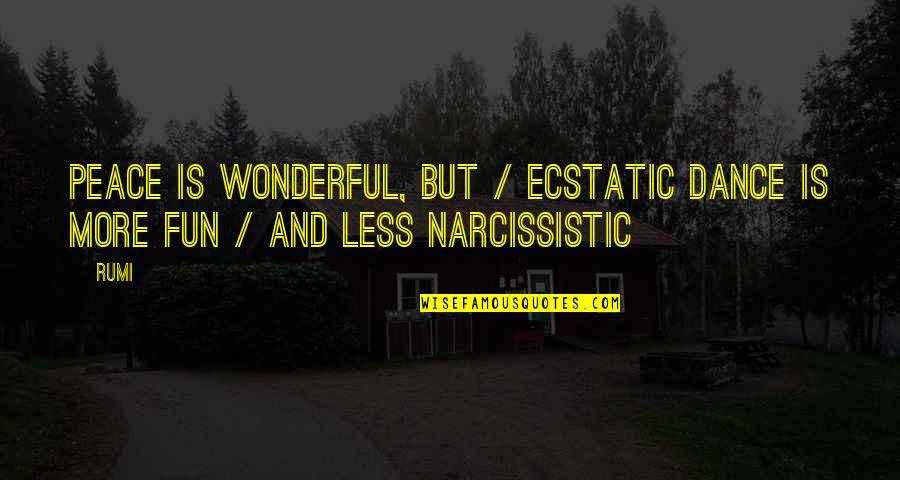 Peace is wonderful, but / ecstatic dance is more fun / and less narcissistic —
Rumi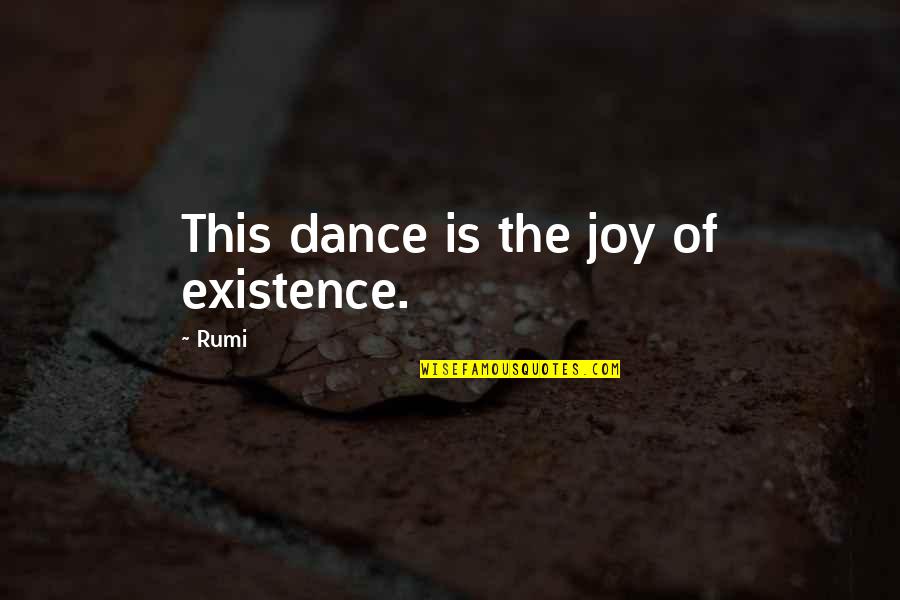 This dance is the joy of existence. —
Rumi