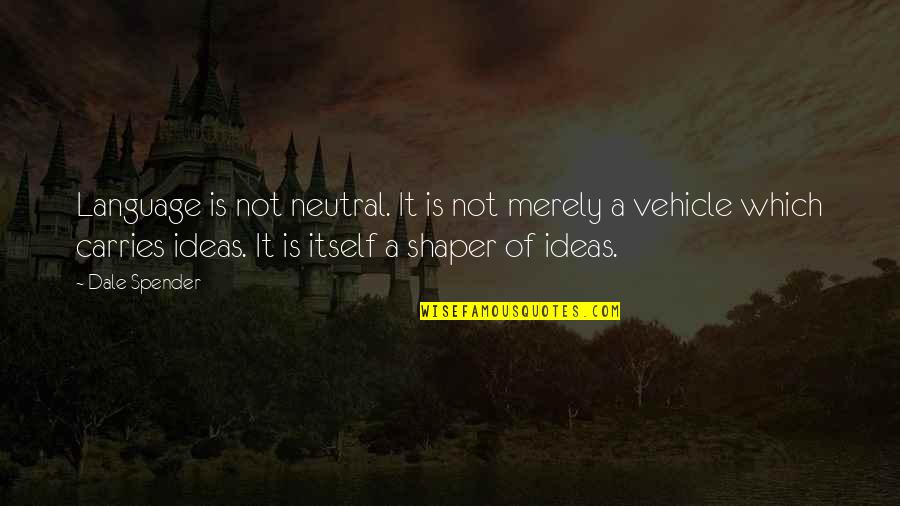 Language is not neutral. It is not merely a vehicle which carries ideas. It is itself a shaper of ideas.
—
Dale Spender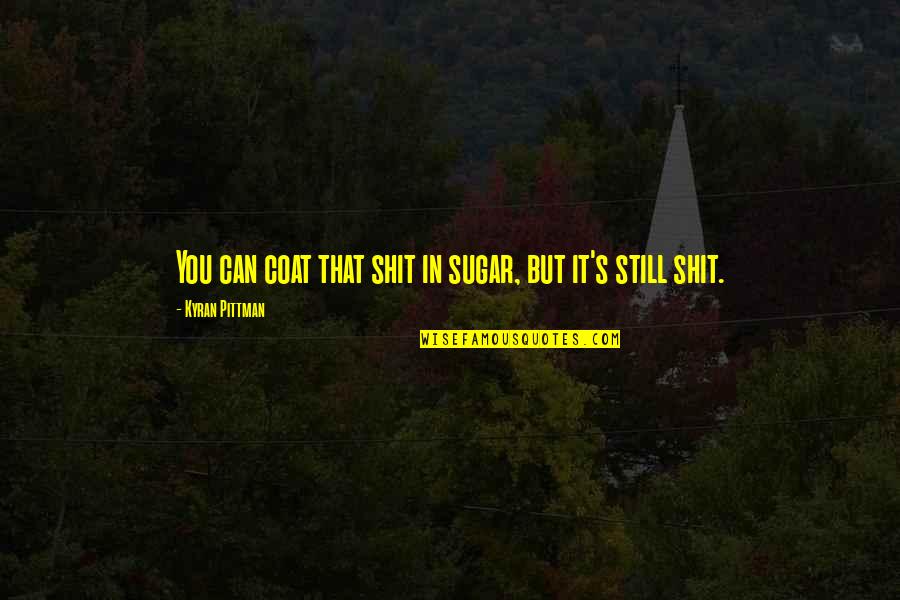 You can coat that shit in sugar, but it's still shit.
—
Kyran Pittman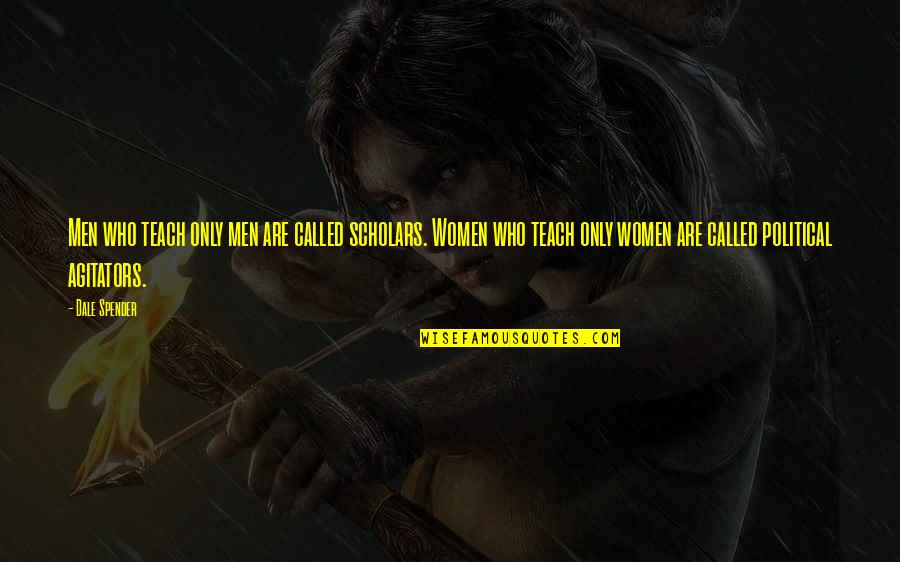 Men who teach only men are called scholars. Women who teach only women are called political agitators.
—
Dale Spender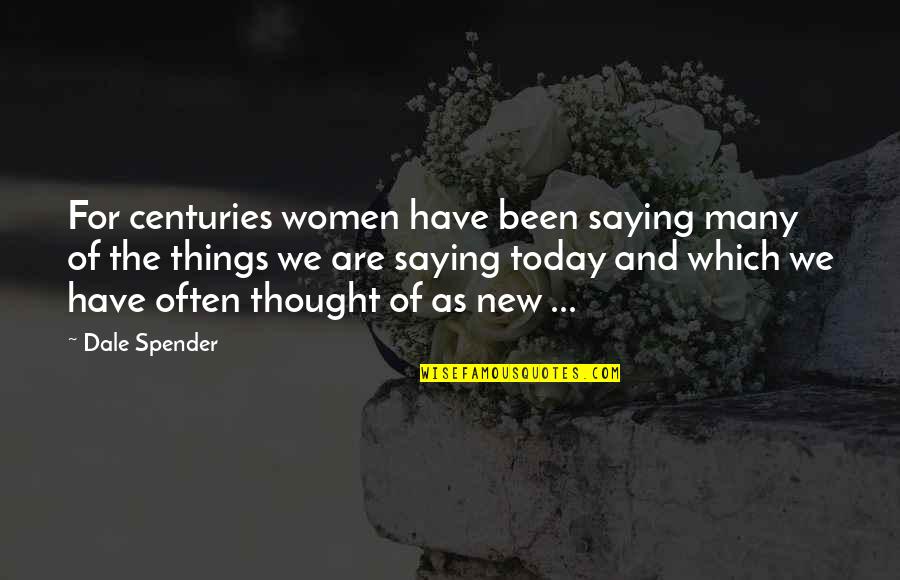 For centuries women have been saying many of the things we are saying today and which we have often thought of as new ...
—
Dale Spender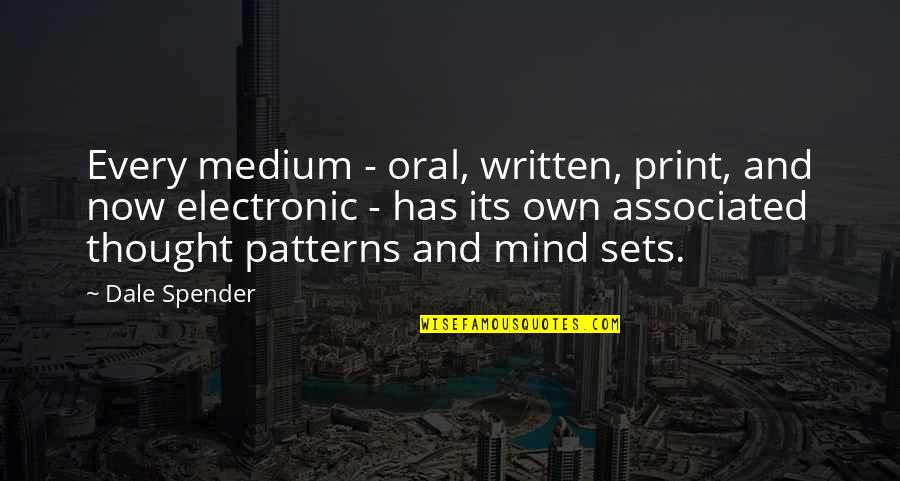 Every medium - oral, written, print, and now electronic - has its own associated thought patterns and mind sets.
—
Dale Spender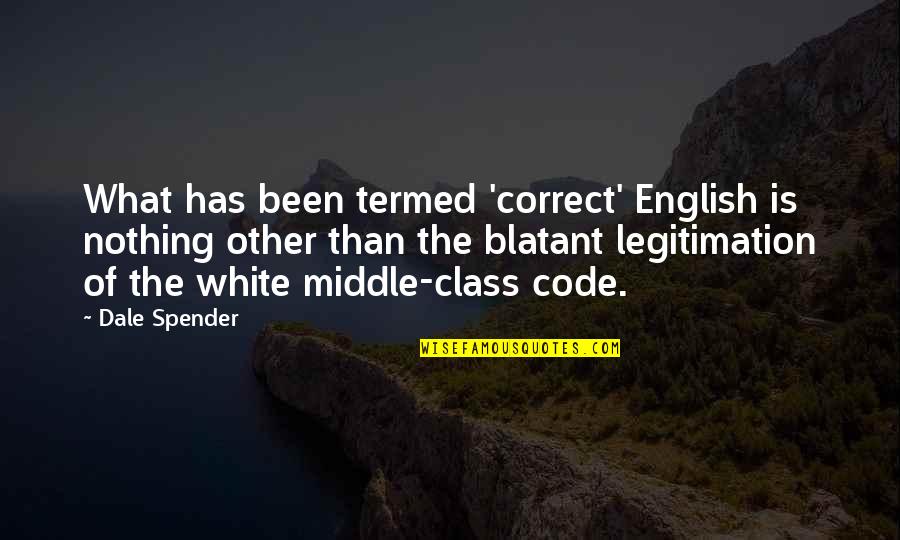 What has been termed 'correct' English is nothing other than the blatant legitimation of the white middle-class code. —
Dale Spender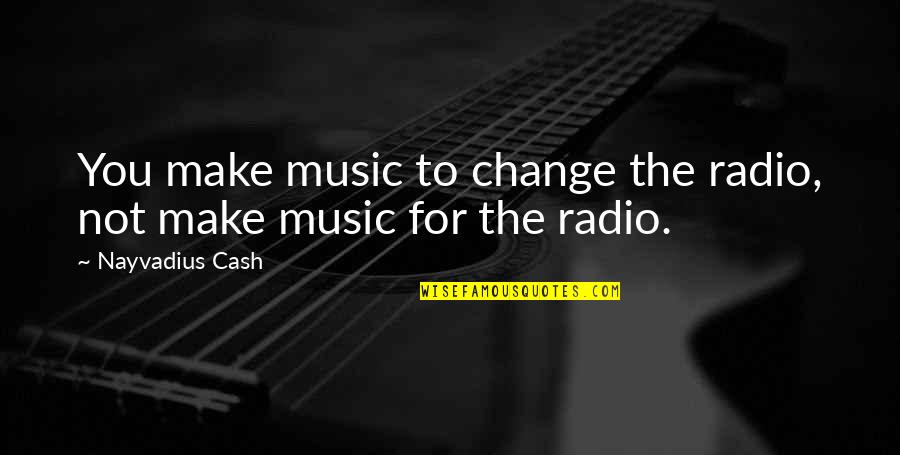 You make music to change the radio, not make music for the radio. —
Nayvadius Cash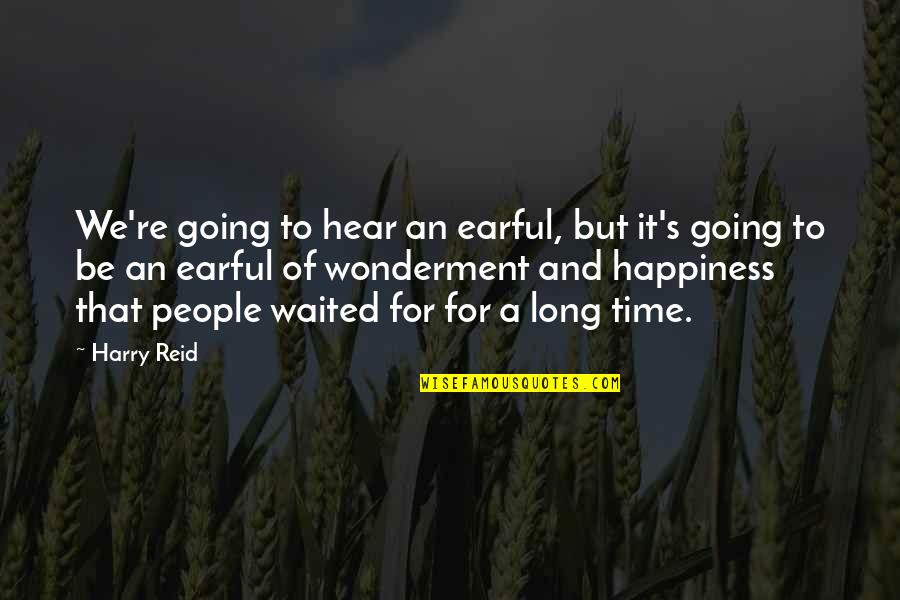 We're going to hear an earful, but it's going to be an earful of wonderment and happiness that people waited for for a long time. —
Harry Reid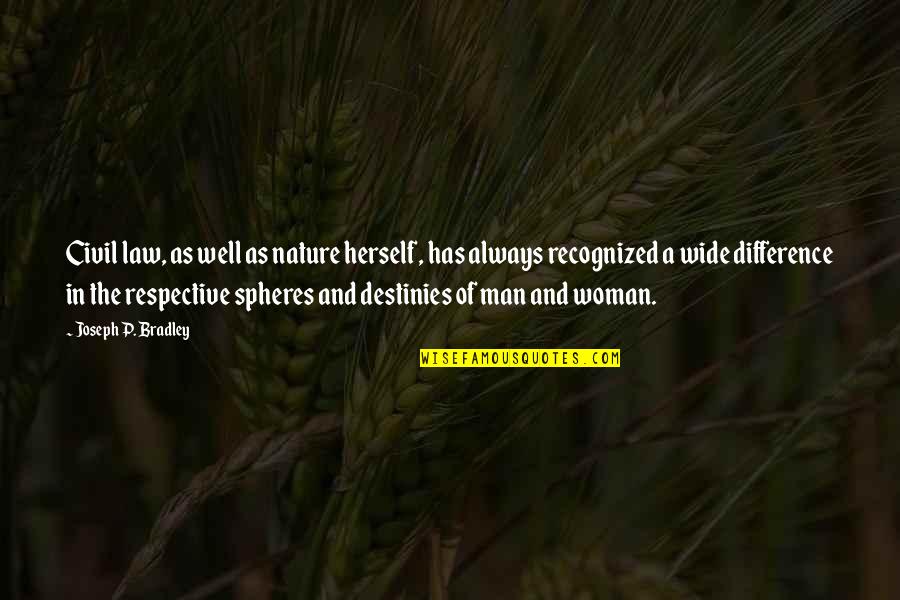 Civil law, as well as nature herself, has always recognized a wide difference in the respective spheres and destinies of man and woman. —
Joseph P. Bradley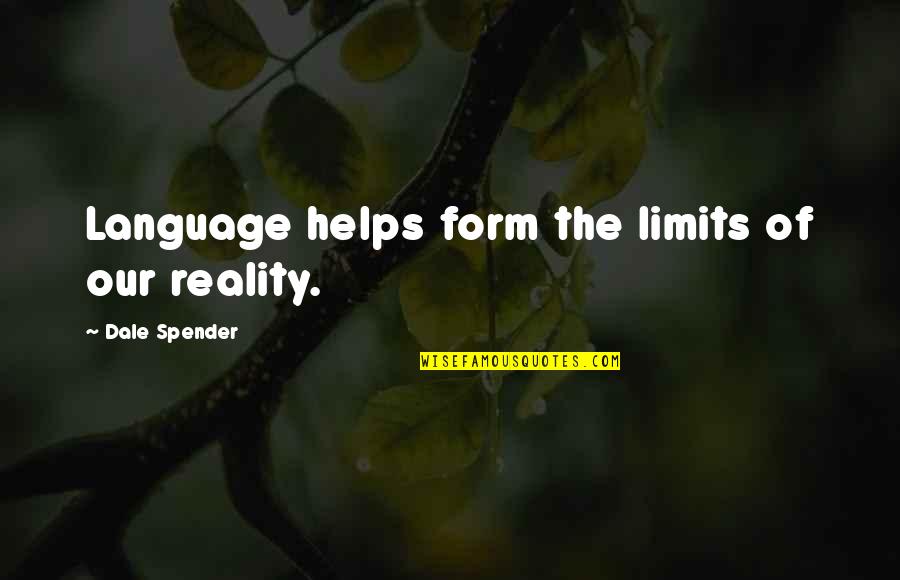 Language helps form the limits of our reality. —
Dale Spender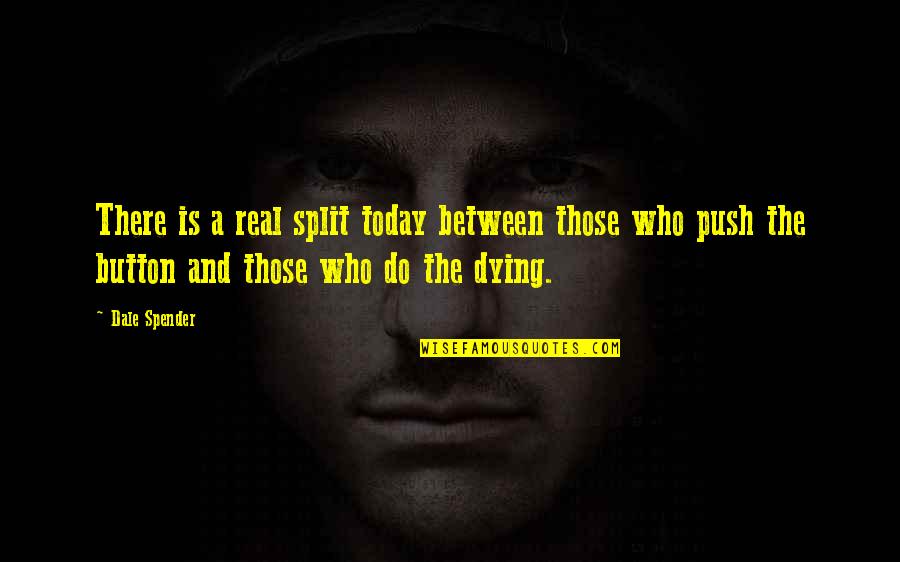 There is a real split today between those who push the button and those who do the dying. —
Dale Spender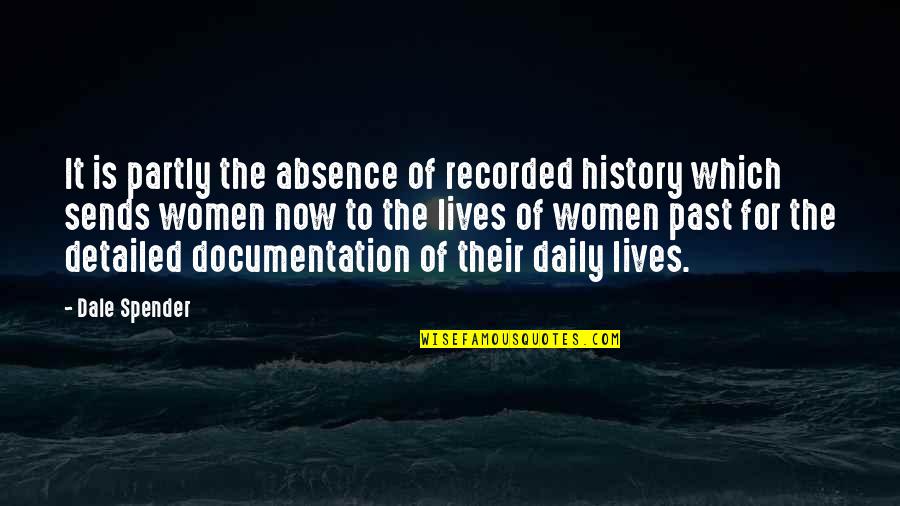 It is partly the absence of recorded history which sends women now to the lives of women past for the detailed documentation of their daily lives. —
Dale Spender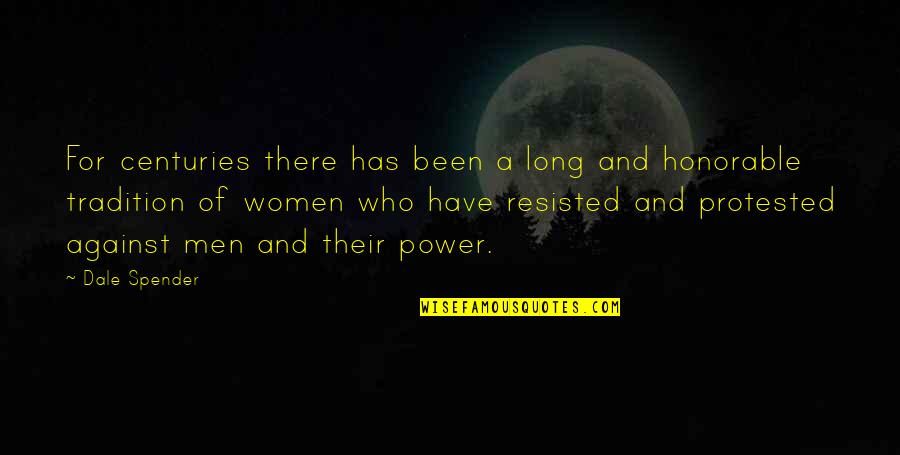 For centuries there has been a long and honorable tradition of women who have resisted and protested against men and their power. —
Dale Spender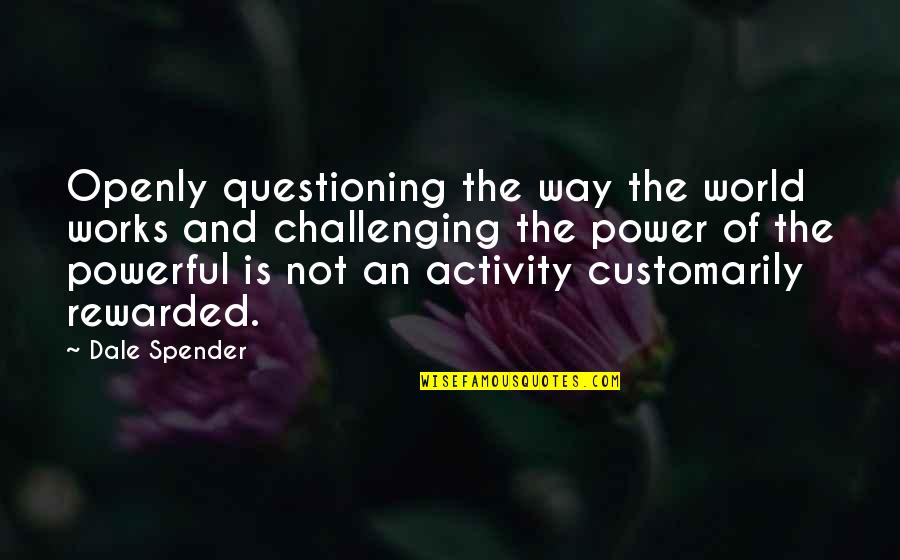 Openly questioning the way the world works and challenging the power of the powerful is not an activity customarily rewarded. —
Dale Spender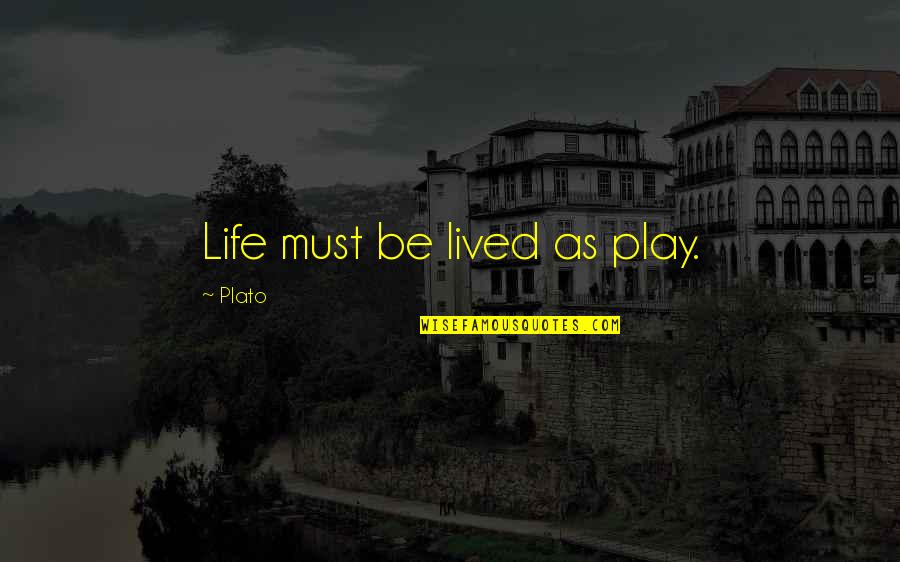 Life must be lived as play. —
Plato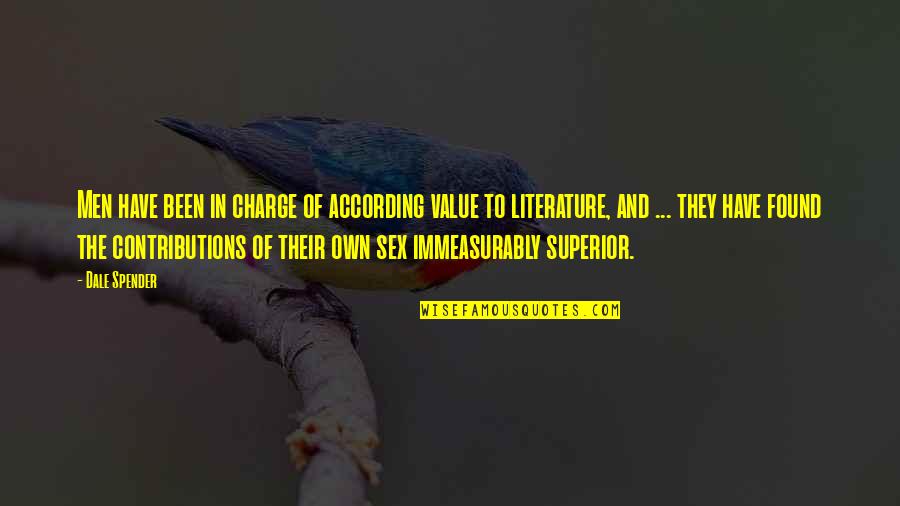 Men have been in charge of according value to literature, and ... they have found the contributions of their own sex immeasurably superior. —
Dale Spender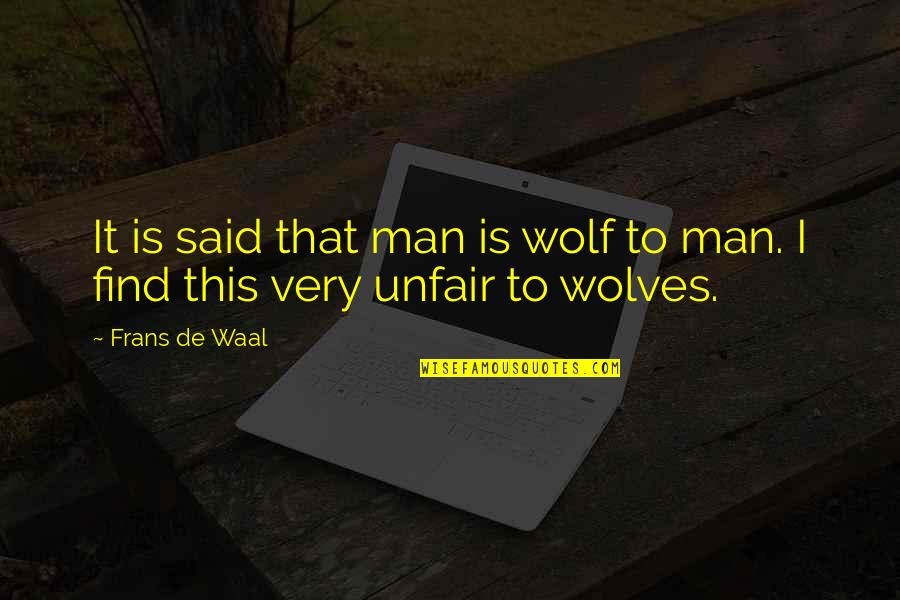 It is said that man is wolf to man. I find this very unfair to wolves. —
Frans De Waal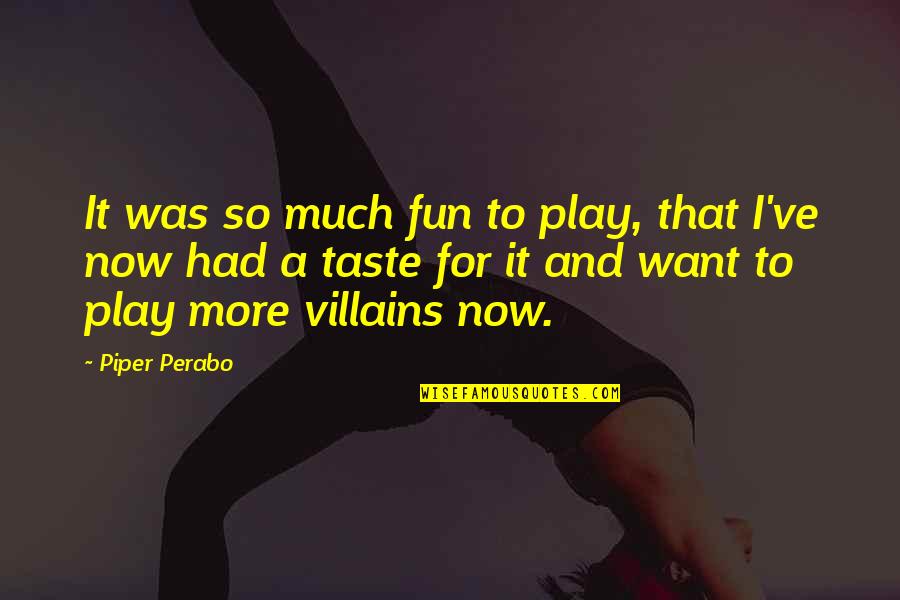 It was so much fun to play, that I've now had a taste for it and want to play more villains now. —
Piper Perabo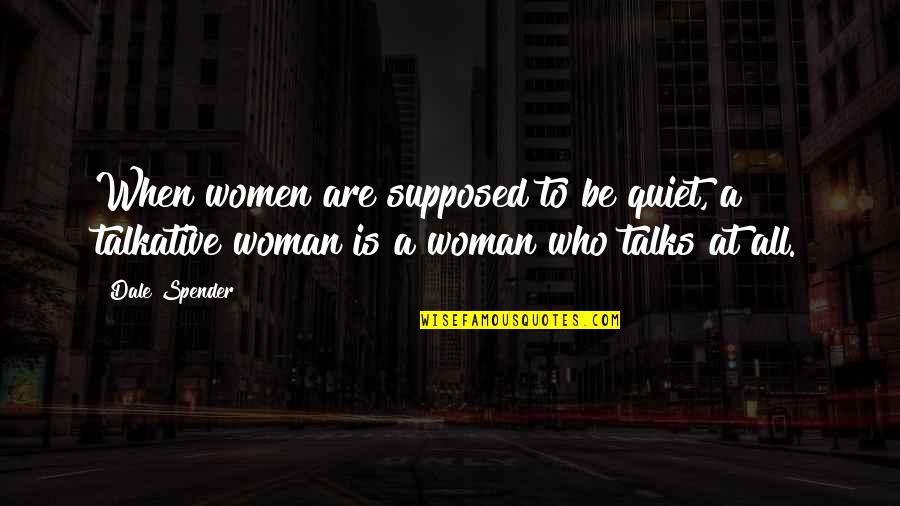 When women are supposed to be quiet, a talkative woman is a woman who talks at all. —
Dale Spender