Creativity And Innovation Quotes
Collection of top 60 famous quotes about Creativity And Innovation
Creativity And Innovation Quotes & Sayings
Happy to read and share the best inspirational Creativity And Innovation quotes, sayings and quotations on Wise Famous Quotes.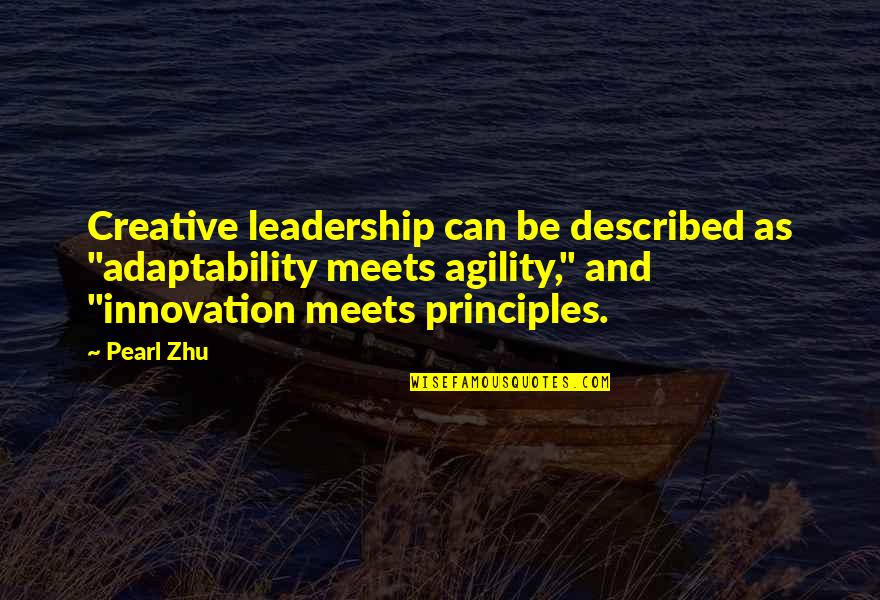 Creative leadership can be described as "adaptability meets agility," and "innovation meets principles.
—
Pearl Zhu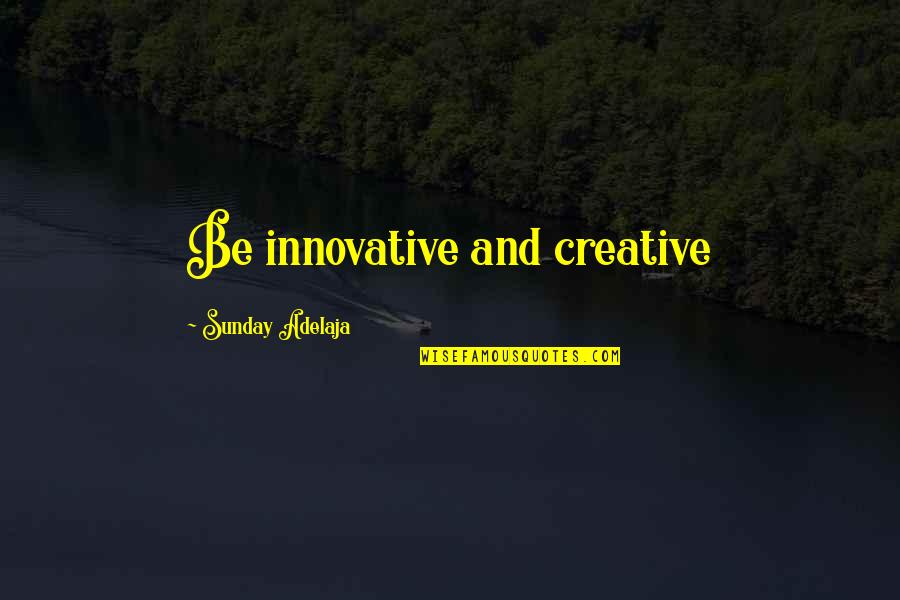 Be innovative and creative
—
Sunday Adelaja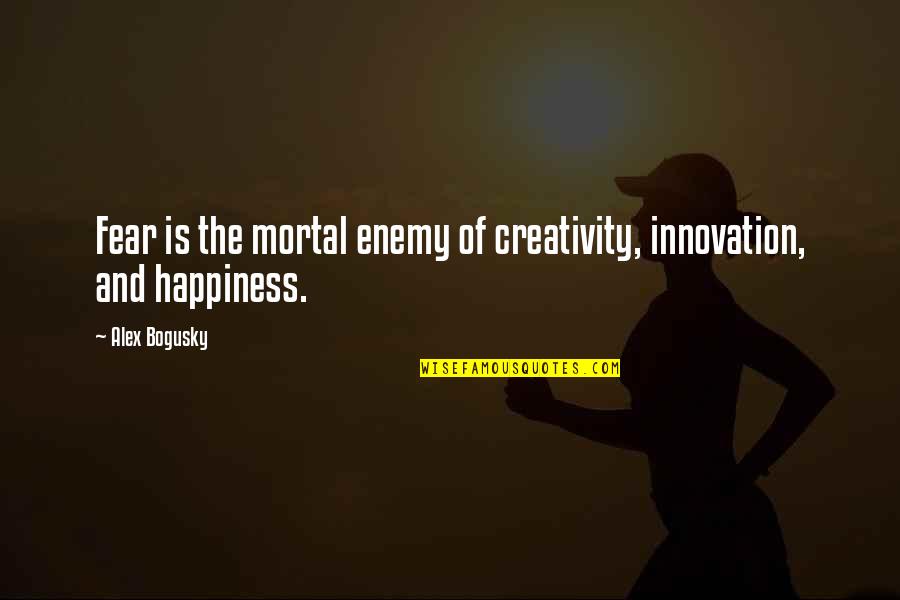 Fear is the mortal enemy of creativity, innovation, and happiness.
—
Alex Bogusky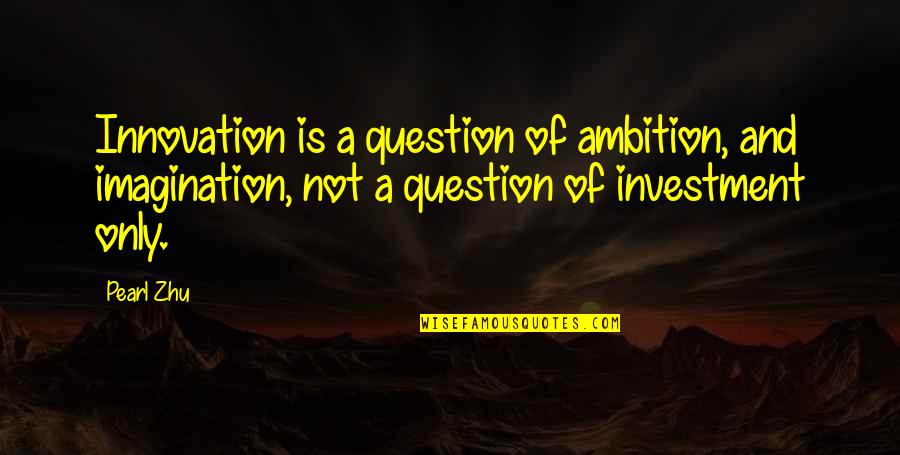 Innovation is a question of ambition, and imagination, not a question of investment only.
—
Pearl Zhu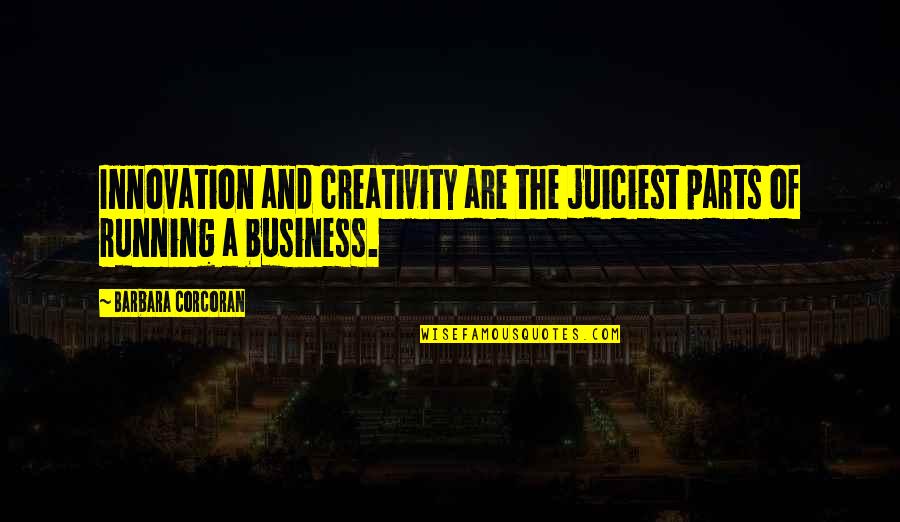 Innovation and creativity are the juiciest parts of running a business.
—
Barbara Corcoran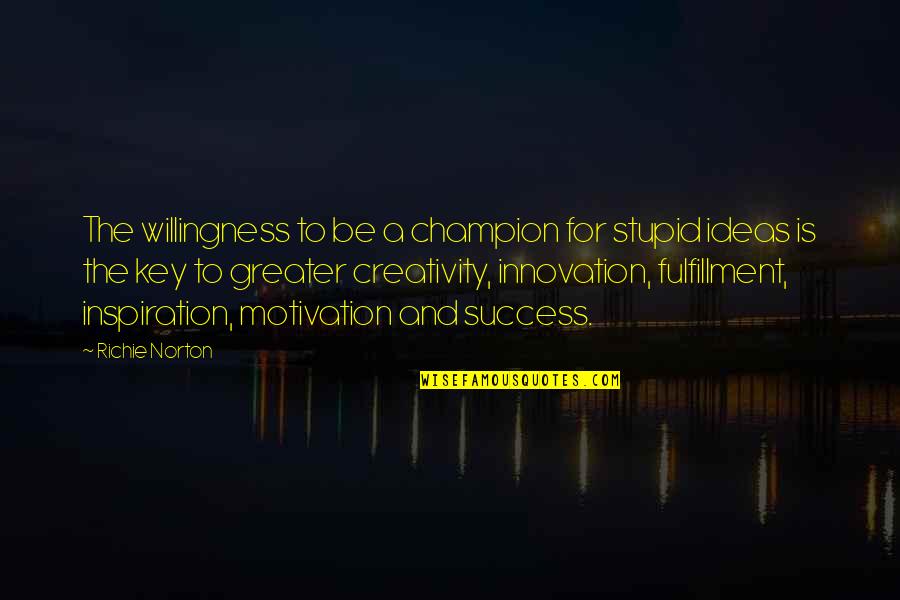 The willingness to be a champion for stupid ideas is the key to greater creativity, innovation, fulfillment, inspiration, motivation and success.
—
Richie Norton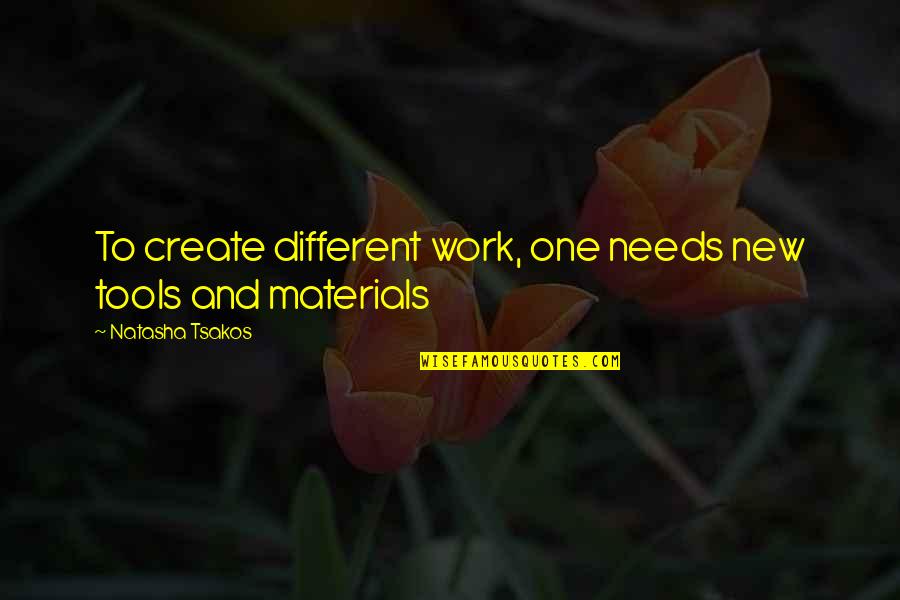 To create different work, one needs new tools and materials
—
Natasha Tsakos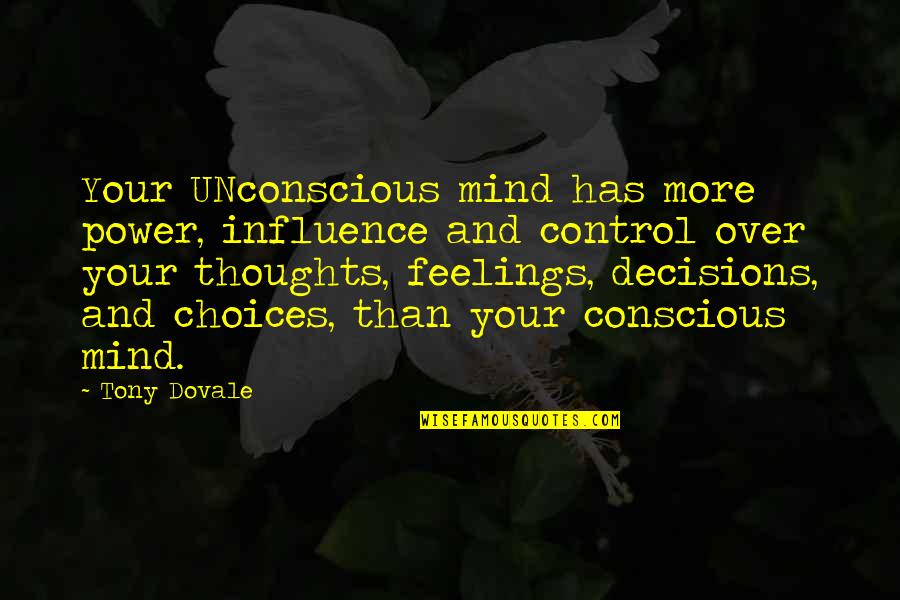 Your UNconscious mind has more power, influence and control over your thoughts, feelings, decisions, and choices, than your conscious mind. —
Tony Dovale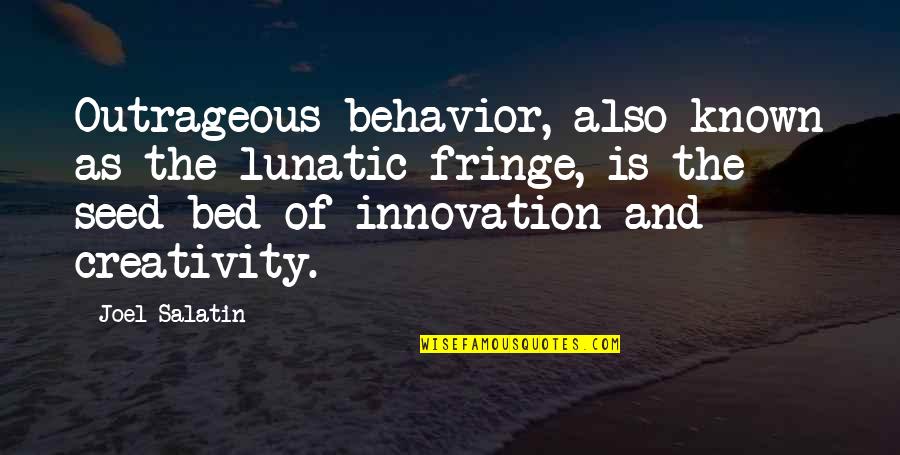 Outrageous behavior, also known as the lunatic fringe, is the seed bed of innovation and creativity. —
Joel Salatin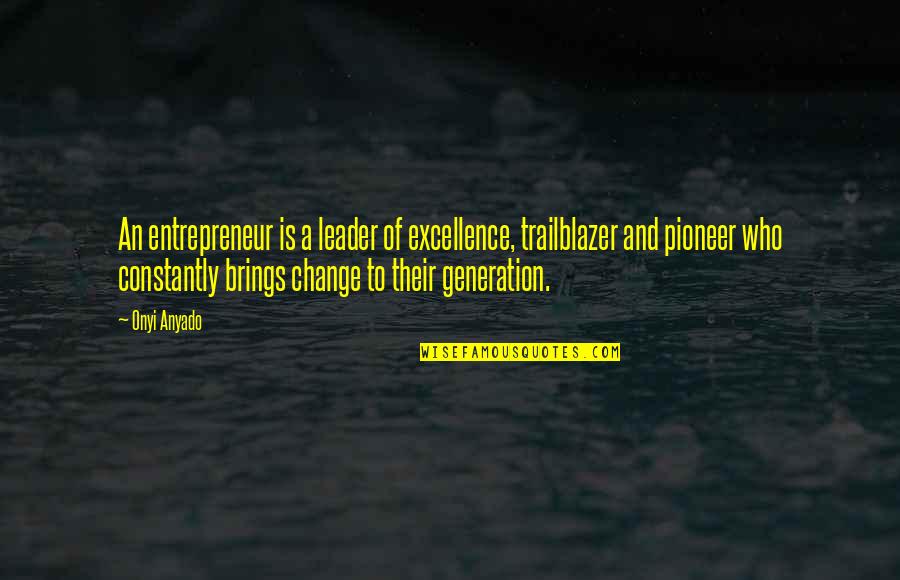 An entrepreneur is a leader of excellence, trailblazer and pioneer who constantly brings change to their generation. —
Onyi Anyado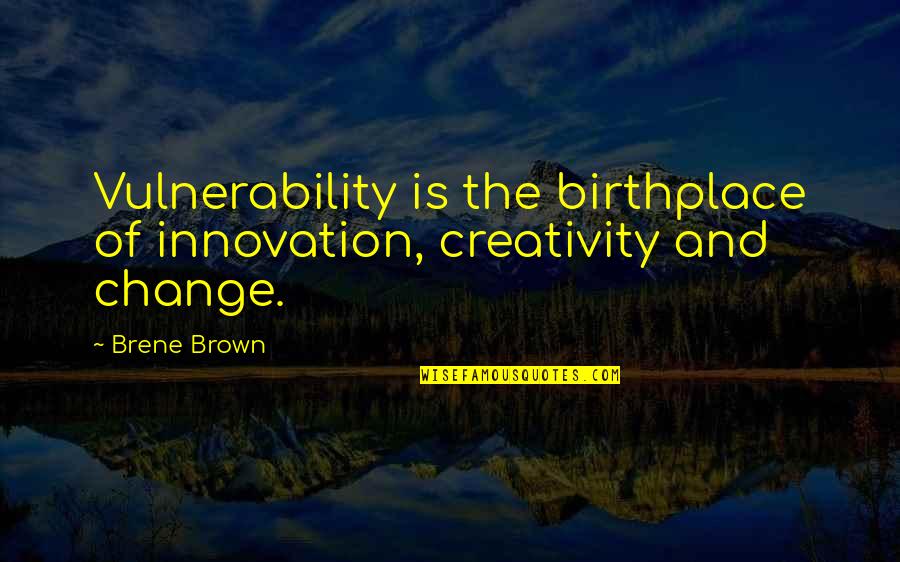 Vulnerability is the birthplace of innovation, creativity and change. —
Brene Brown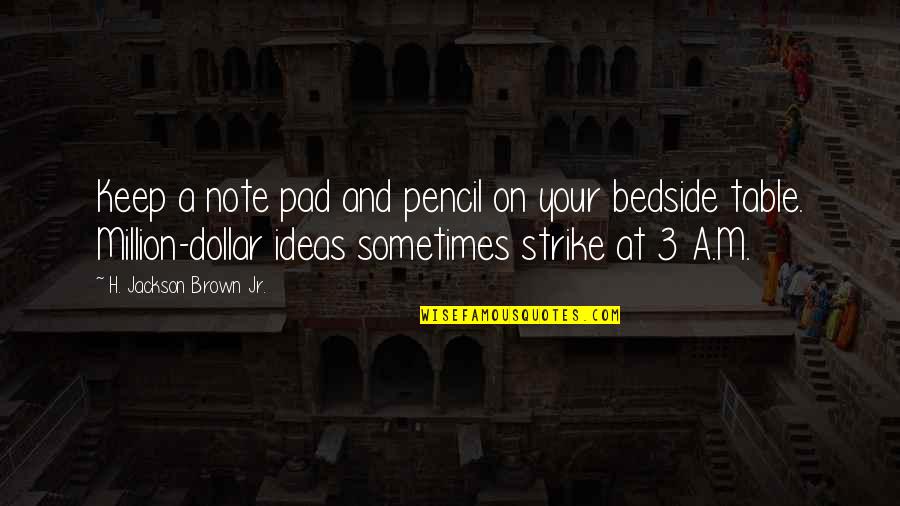 Keep a note pad and pencil on your bedside table. Million-dollar ideas sometimes strike at 3 A.M. —
H. Jackson Brown Jr.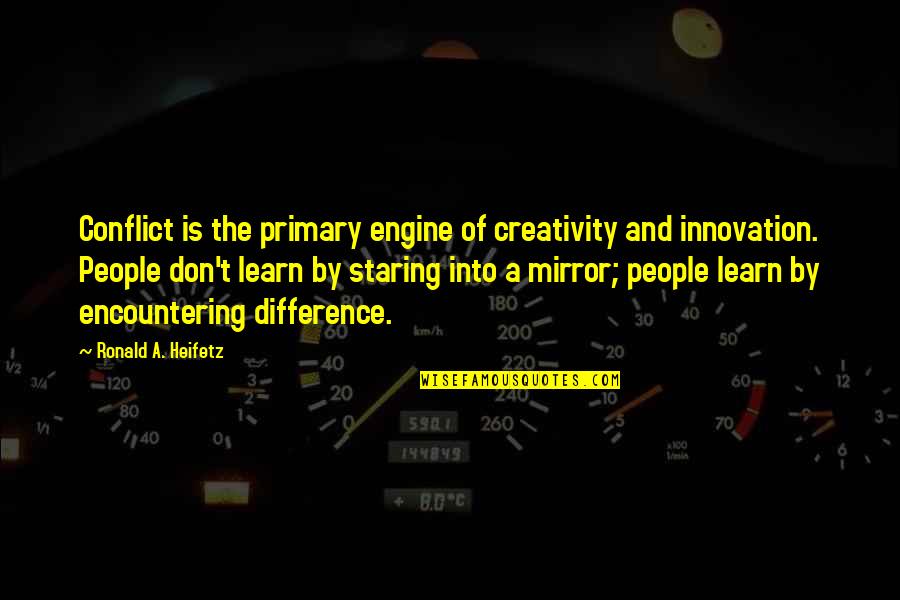 Conflict is the primary engine of
creativity and innovation
. People don't learn by staring into a mirror; people learn by encountering difference. —
Ronald A. Heifetz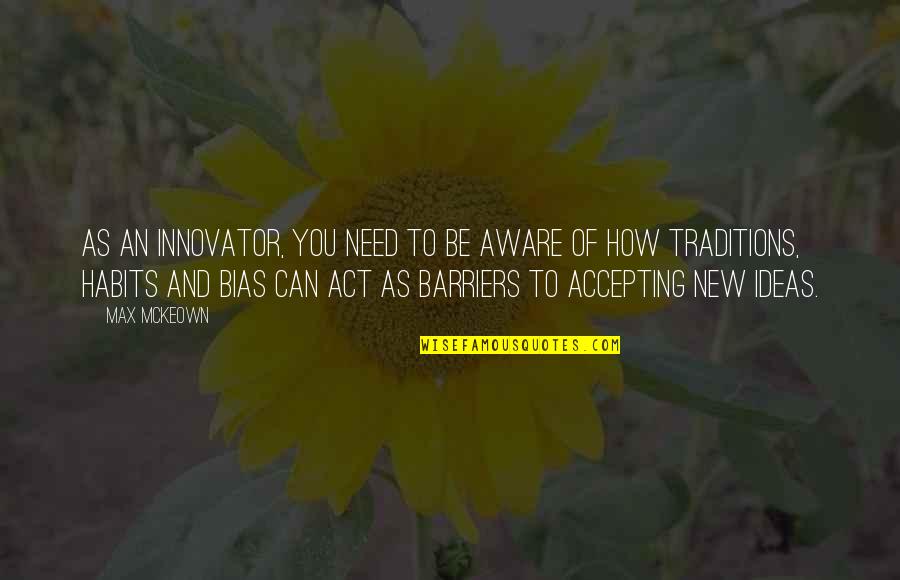 As an innovator, you need to be aware of how traditions, habits and bias can act as barriers to accepting new ideas. —
Max McKeown
Limitless Leadership is the secret ingredient that helps common people, create high performance teams, that achieve outstanding and uncommon results. —
Tony Dovale
If there are no new ideas, there is no innovation. And if there is no creativity, there are no new ideas. —
Max McKeown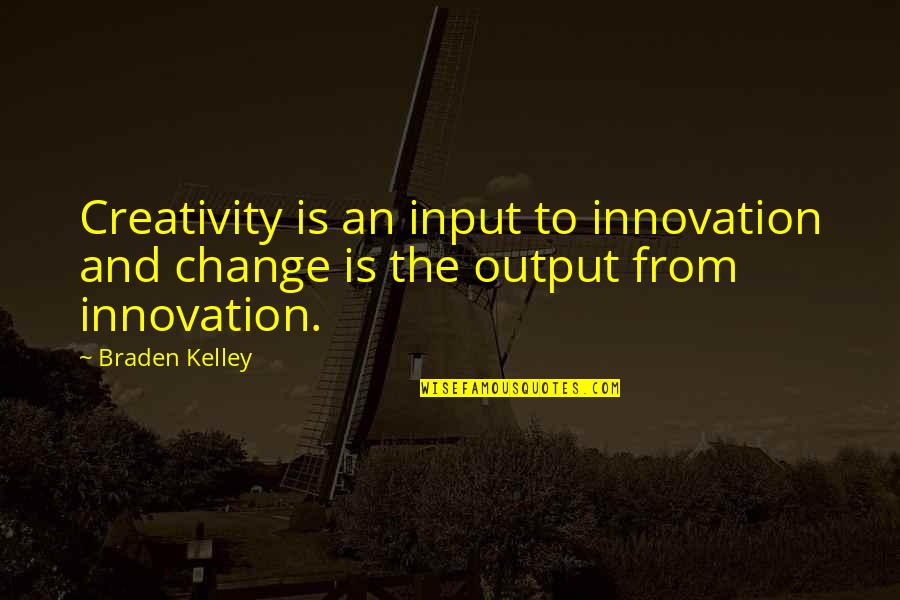 Creativity is an input to innovation and change is the output from innovation. —
Braden Kelley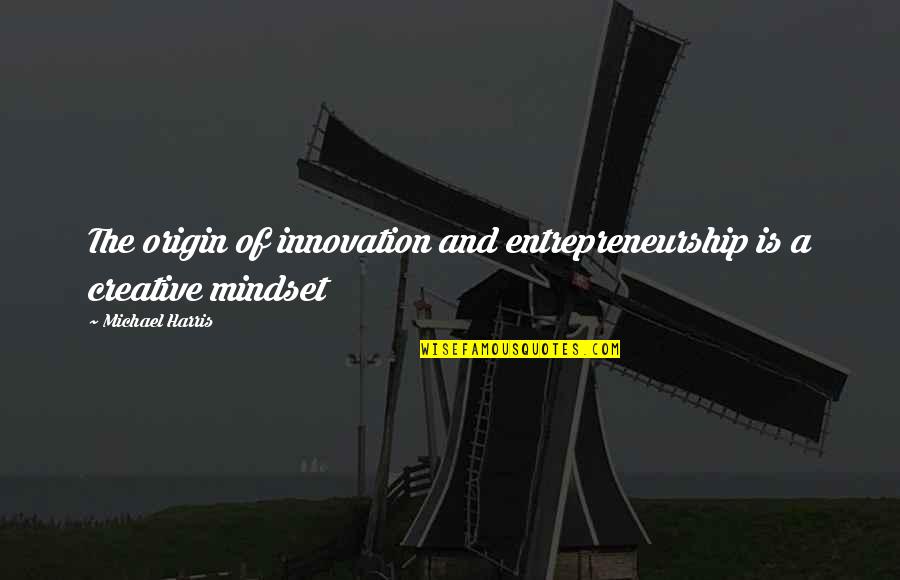 The origin of innovation and entrepreneurship is a creative mindset —
Michael Harris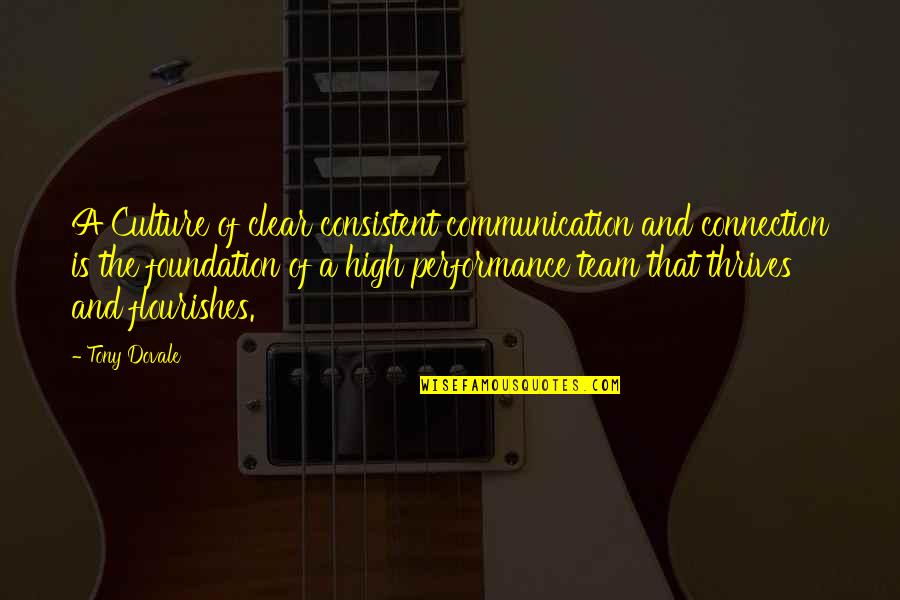 A Culture of clear consistent communication and connection is the foundation of a high performance team that thrives and flourishes. —
Tony Dovale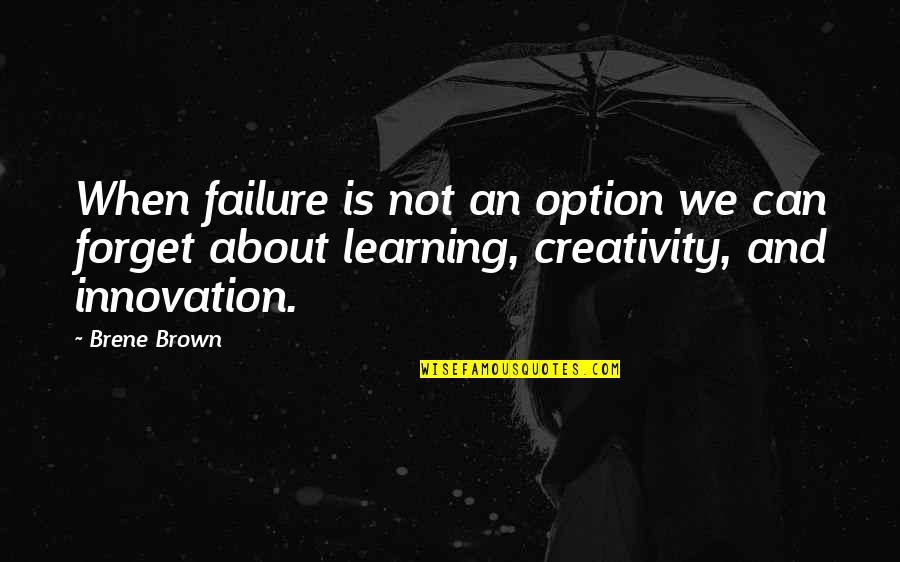 When failure is not an option we can forget about learning, creativity, and innovation. —
Brene Brown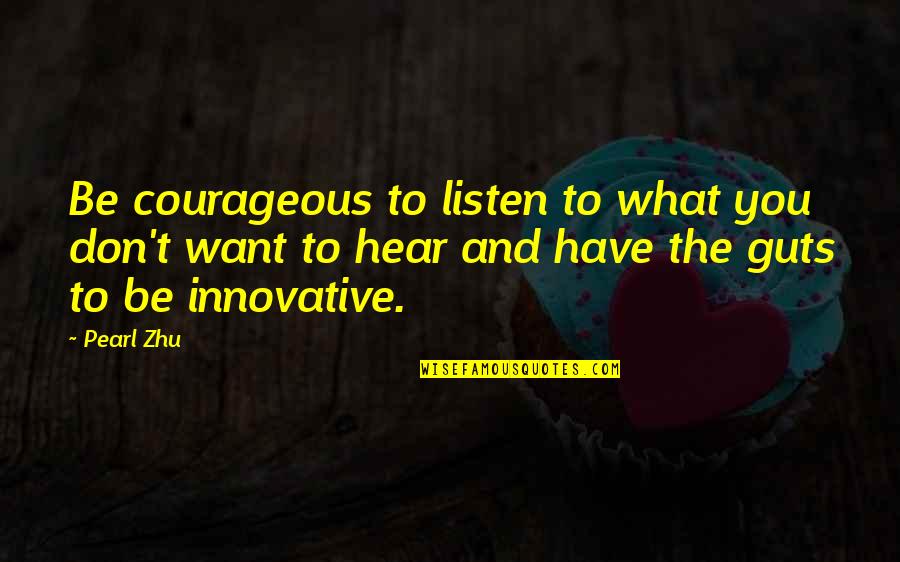 Be courageous to listen to what you don't want to hear and have the guts to be innovative. —
Pearl Zhu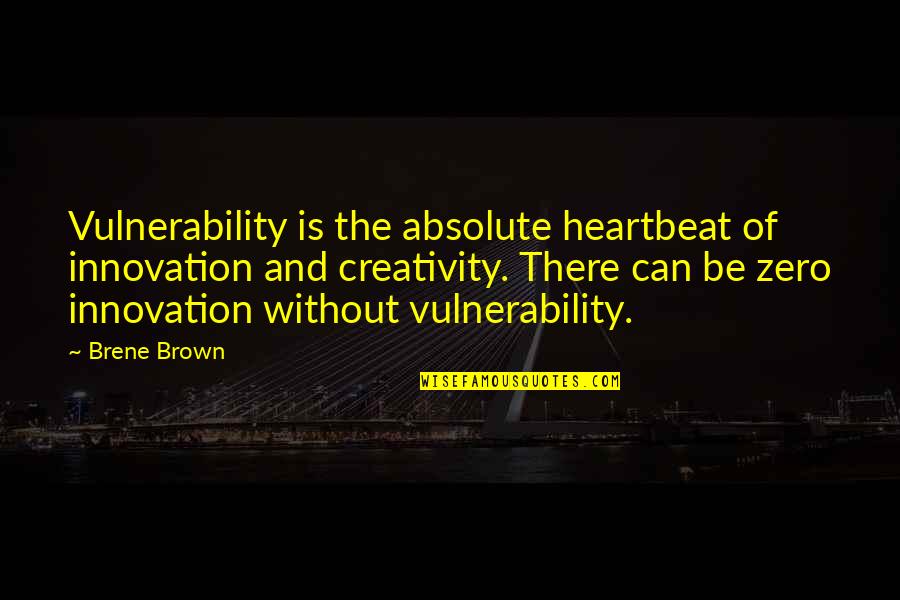 Vulnerability is the absolute heartbeat of innovation and creativity. There can be zero innovation without vulnerability. —
Brene Brown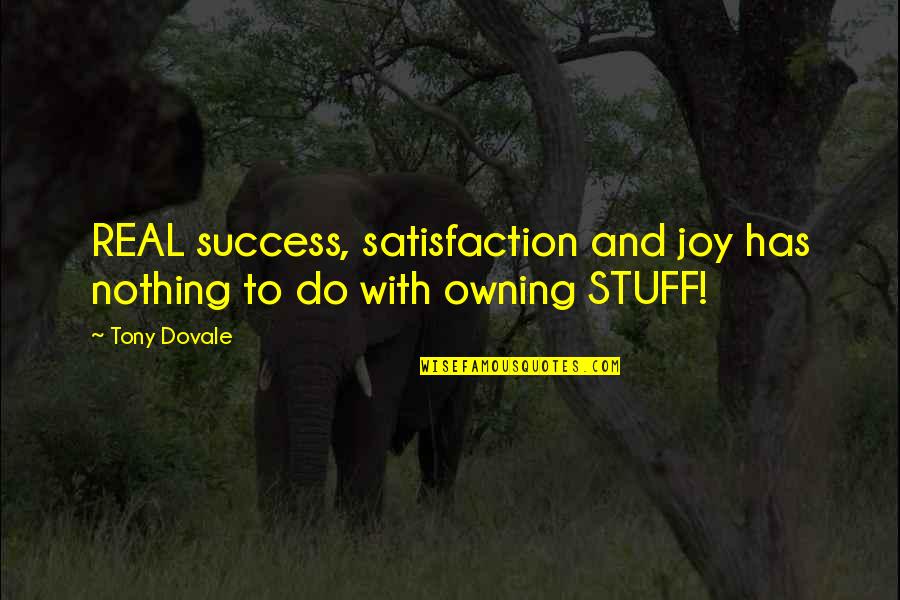 REAL success, satisfaction and joy has nothing to do with owning STUFF! —
Tony Dovale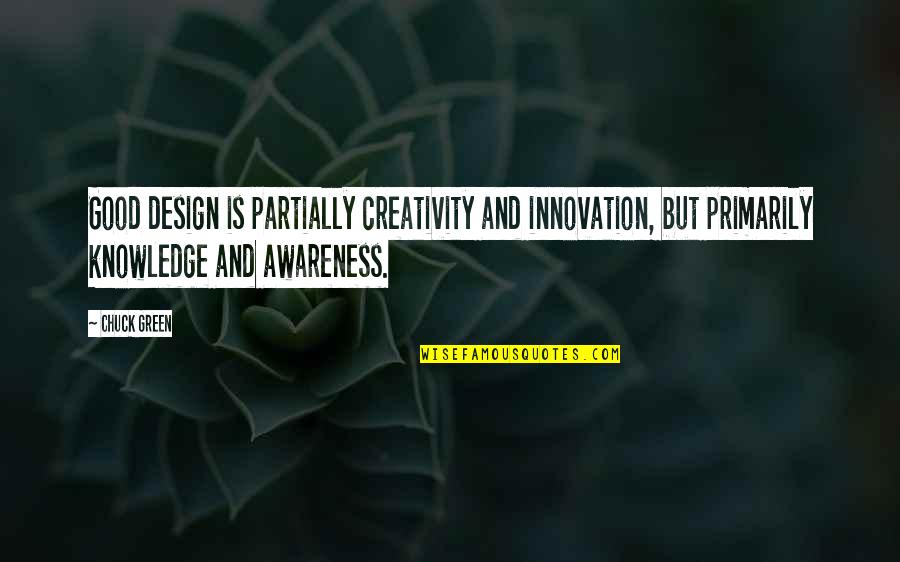 Good design is partially
creativity and innovation
, but primarily knowledge and awareness. —
Chuck Green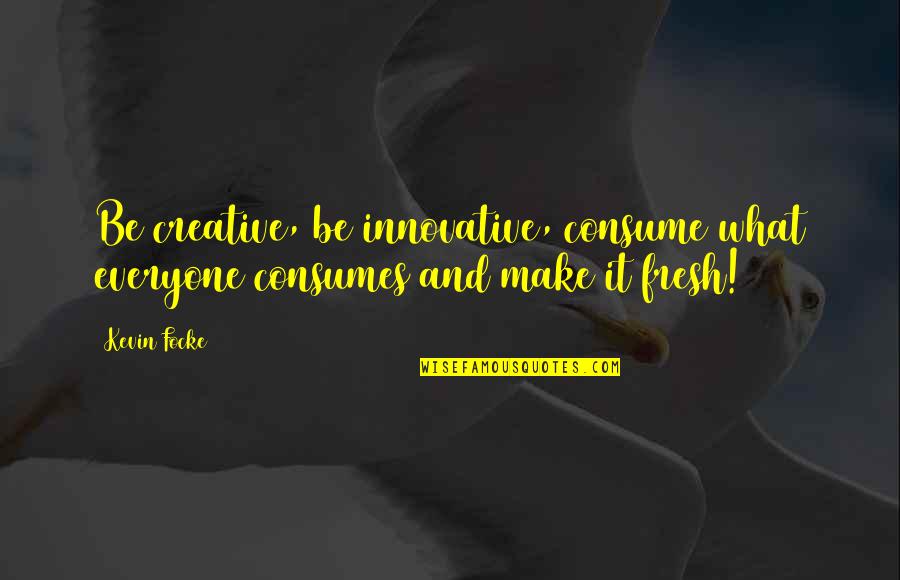 Be creative, be innovative, consume what everyone consumes and make it fresh! —
Kevin Focke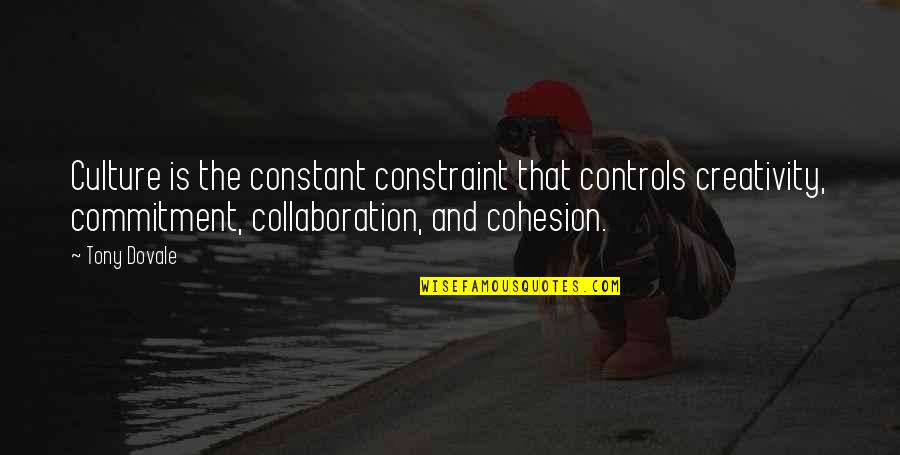 Culture is the constant constraint that controls creativity, commitment, collaboration, and cohesion. —
Tony Dovale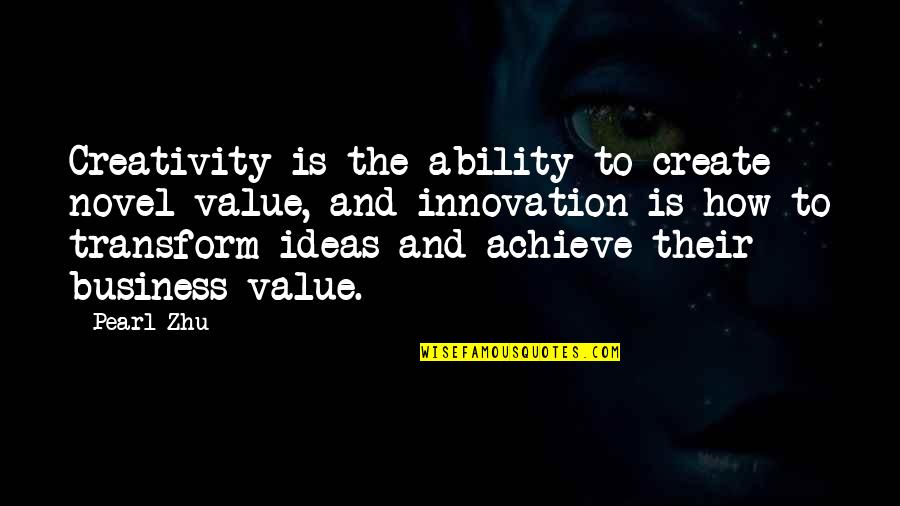 Creativity is the ability to create novel value, and innovation is how to transform ideas and achieve their business value. —
Pearl Zhu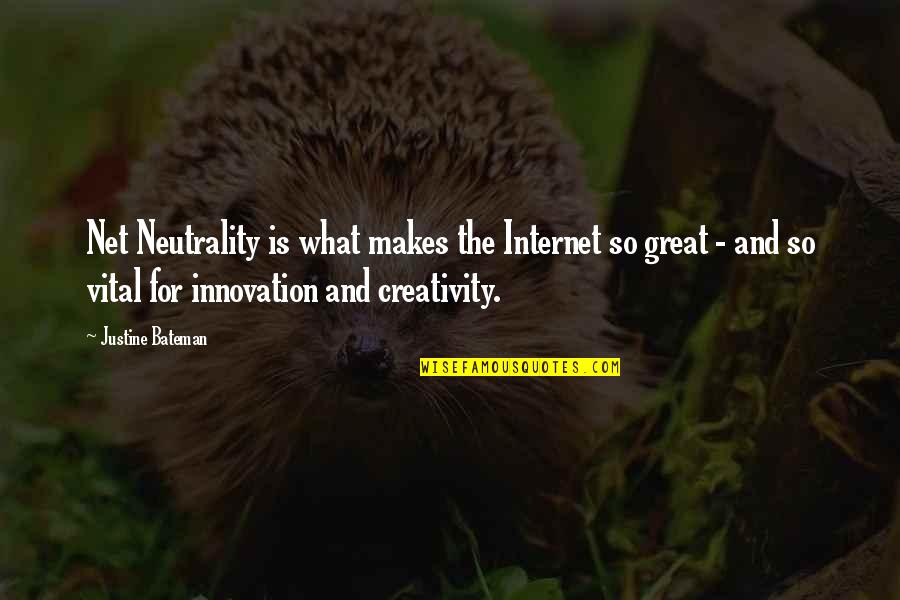 Net Neutrality is what makes the Internet so great - and so vital for innovation and creativity. —
Justine Bateman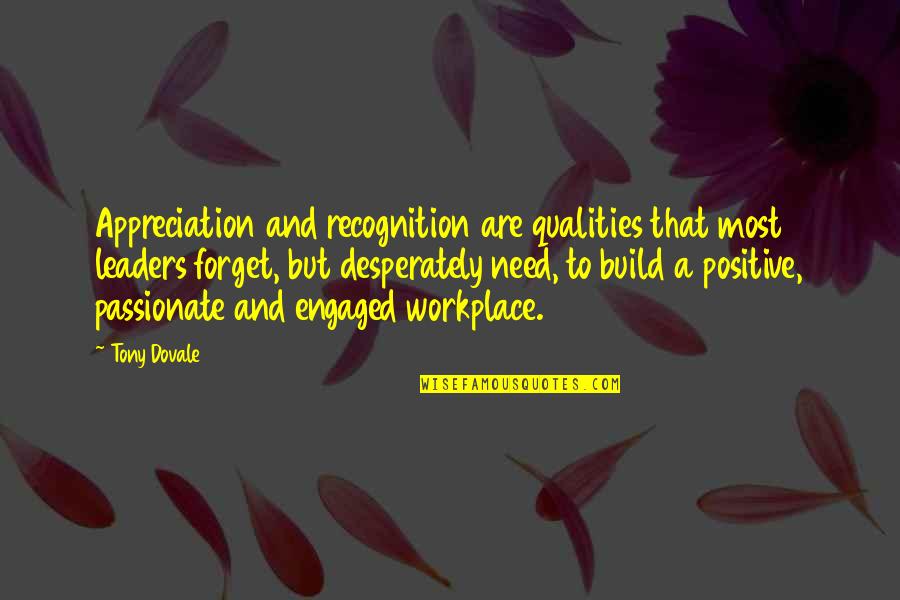 Appreciation and recognition are qualities that most leaders forget, but desperately need, to build a positive, passionate and engaged workplace. —
Tony Dovale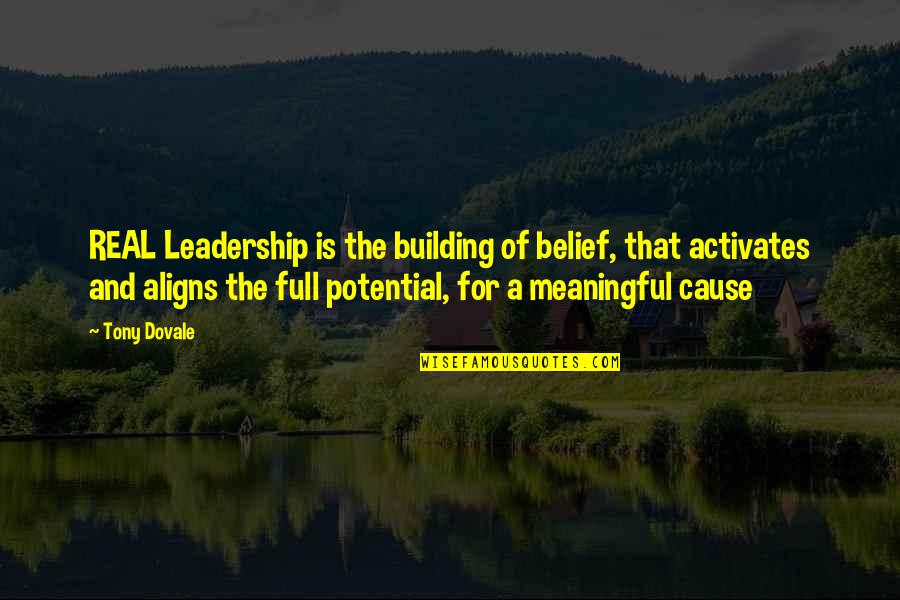 REAL Leadership is the building of belief, that activates and aligns the full potential, for a meaningful cause —
Tony Dovale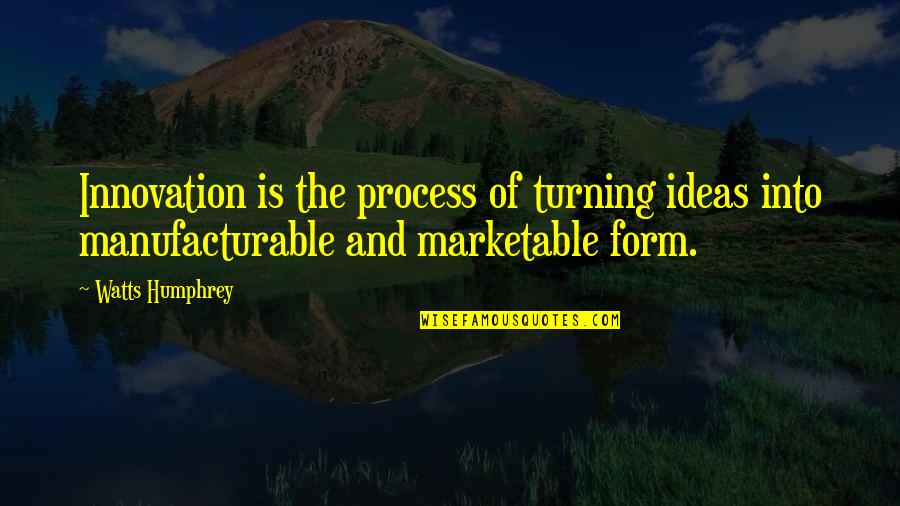 Innovation is the process of turning ideas into manufacturable and marketable form. —
Watts Humphrey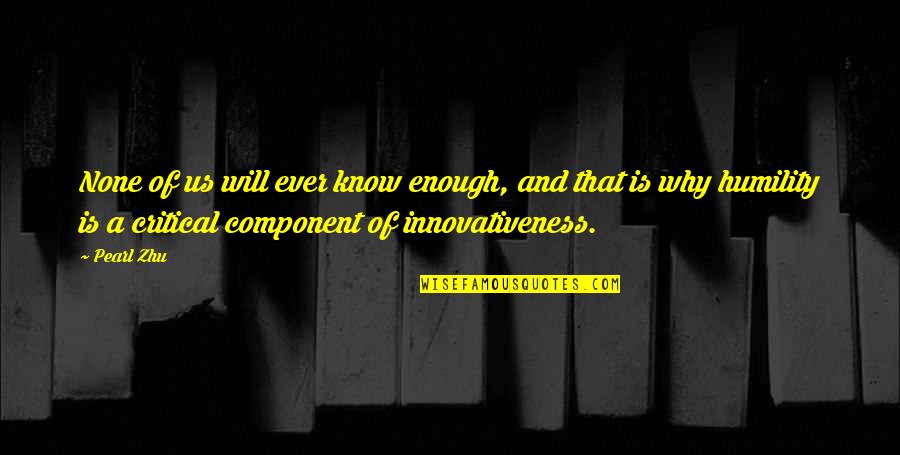 None of us will ever know enough, and that is why humility is a critical component of innovativeness. —
Pearl Zhu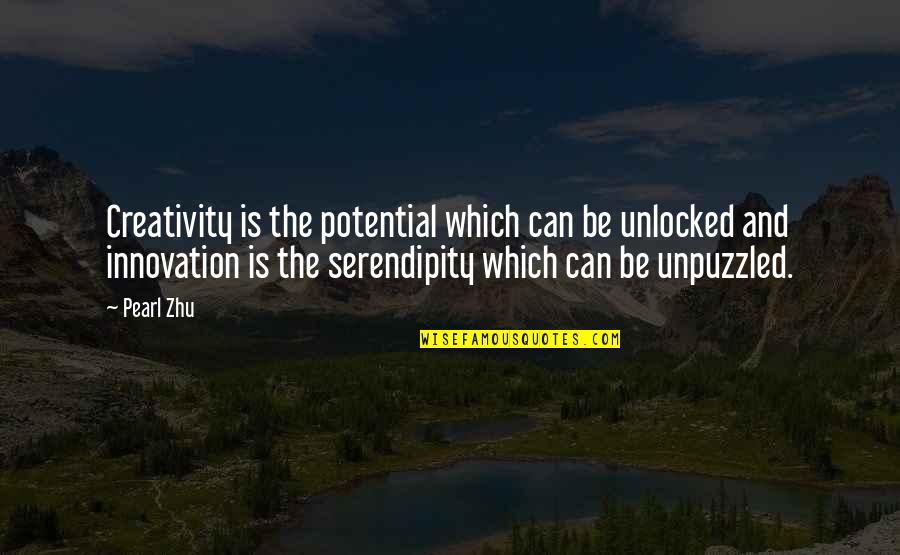 Creativity is the potential which can be unlocked and innovation is the serendipity which can be unpuzzled. —
Pearl Zhu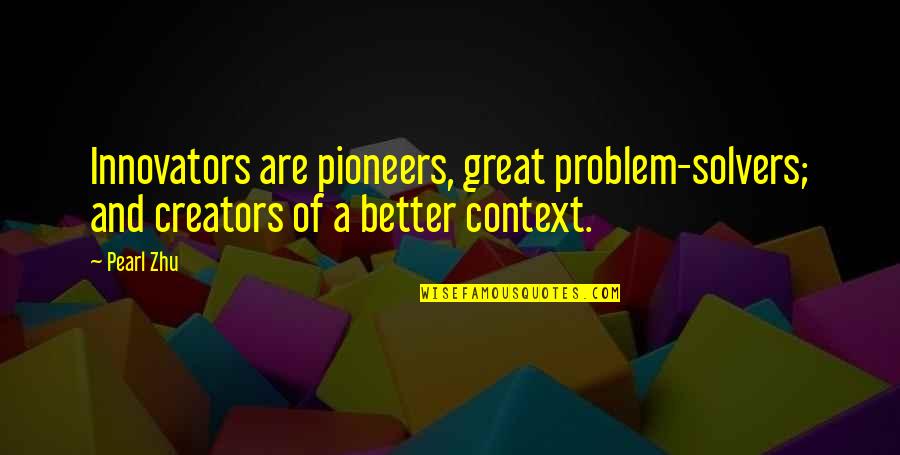 Innovators are pioneers, great problem-solvers; and creators of a better context. —
Pearl Zhu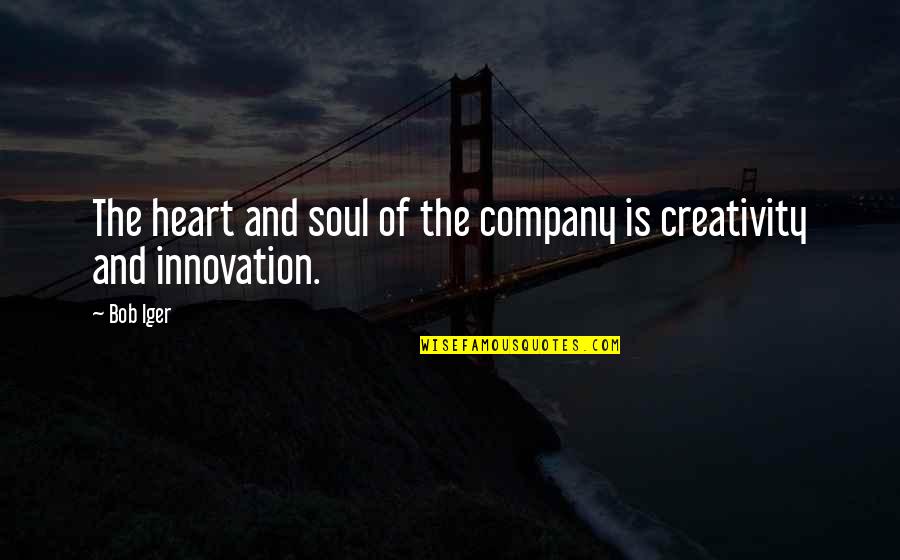 The heart and soul of the company is
creativity and innovation
. —
Bob Iger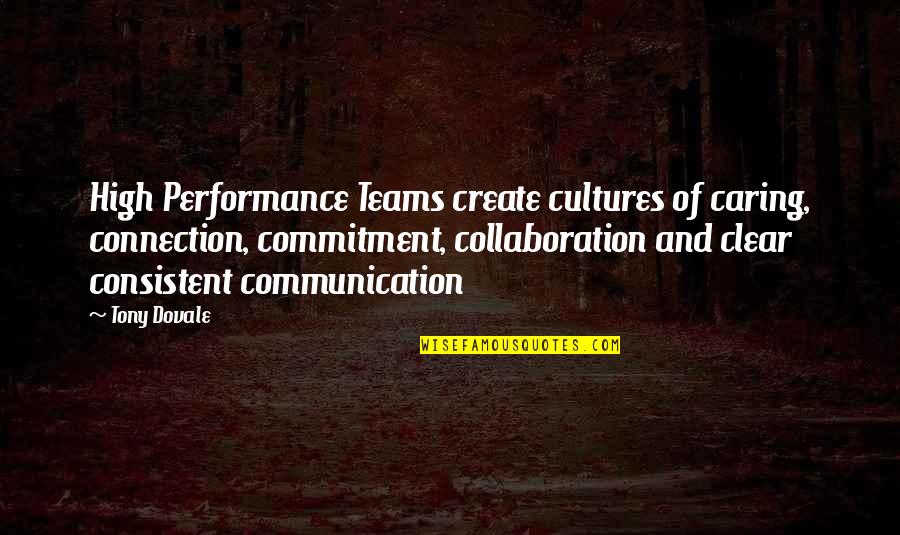 High Performance Teams create cultures of caring, connection, commitment, collaboration and clear consistent communication —
Tony Dovale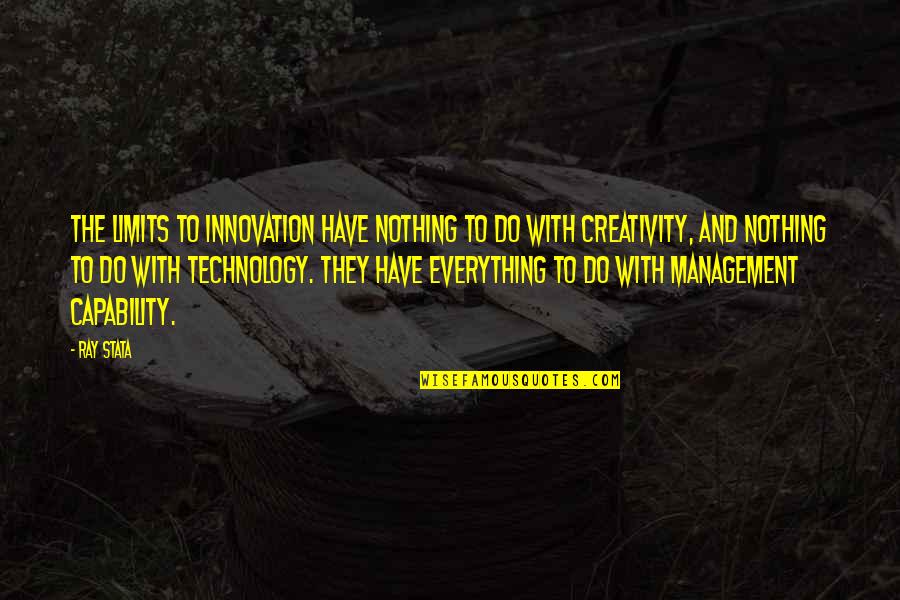 The limits to innovation have nothing to do with creativity, and nothing to do with technology. They have everything to do with management capability. —
Ray Stata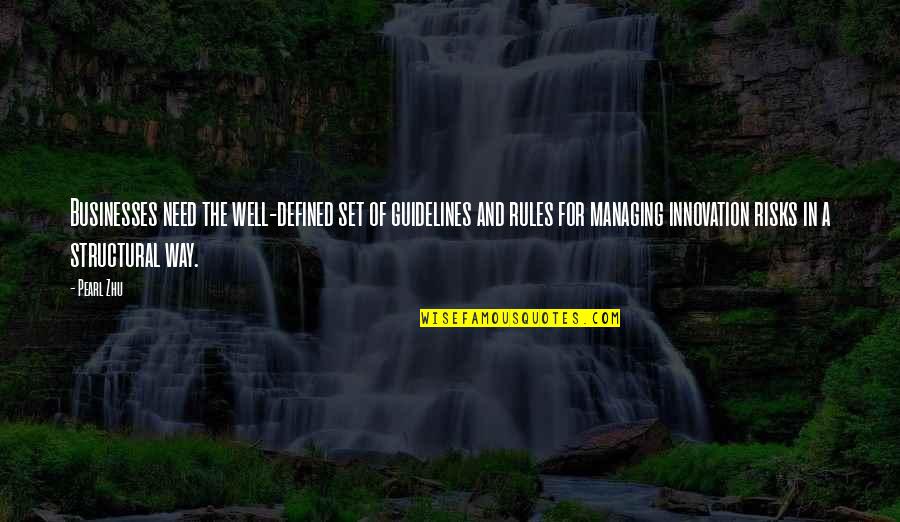 Businesses need the well-defined set of guidelines and rules for managing innovation risks in a structural way. —
Pearl Zhu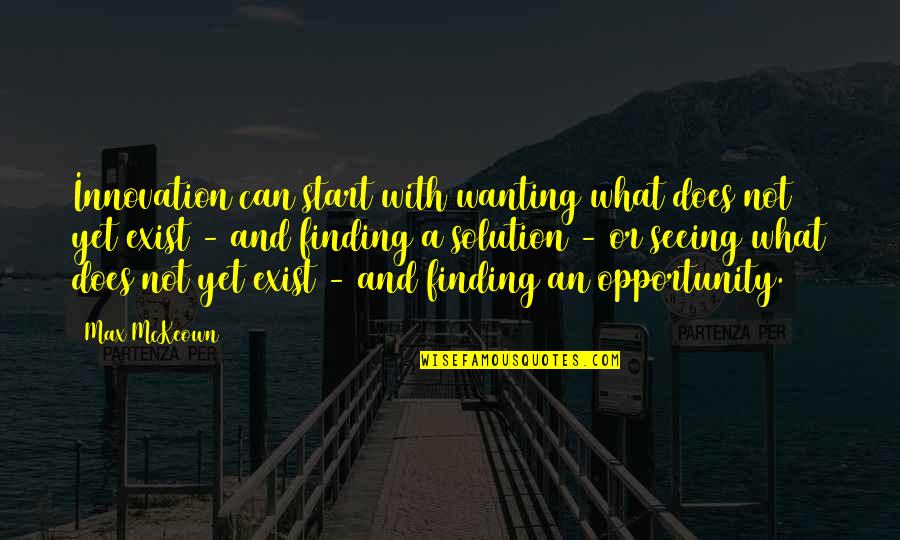 Innovation can start with wanting what does not yet exist - and finding a solution - or seeing what does not yet exist - and finding an opportunity. —
Max McKeown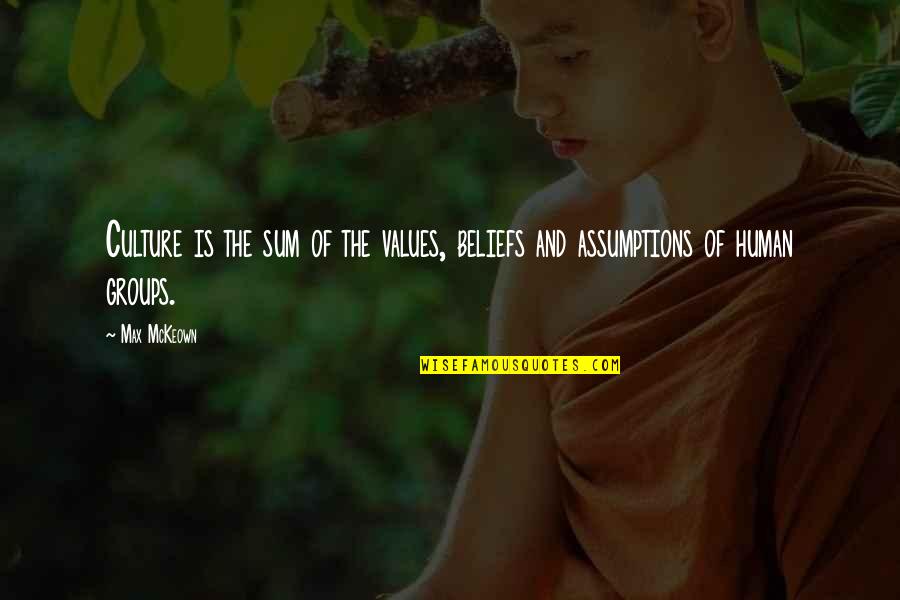 Culture is the sum of the values, beliefs and assumptions of human groups. —
Max McKeown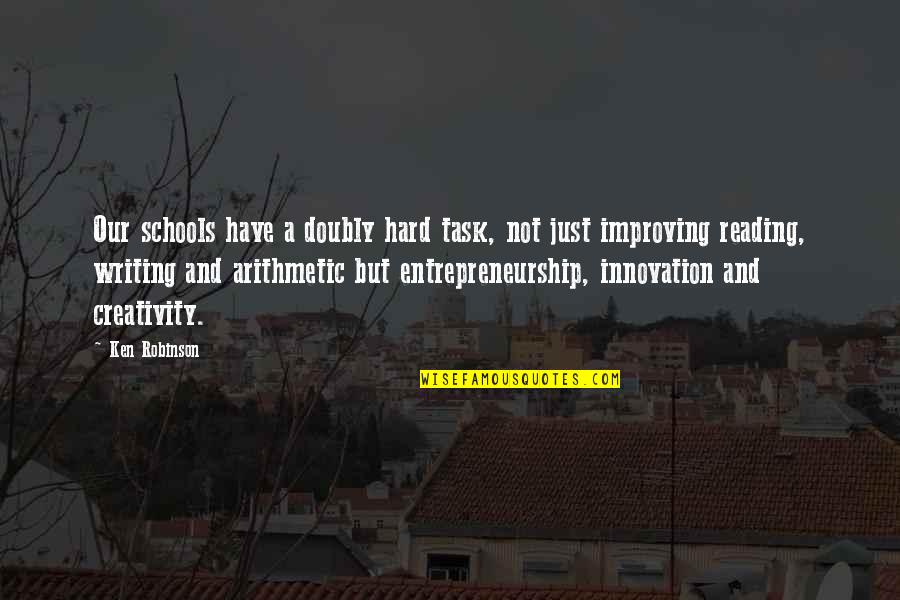 Our schools have a doubly hard task, not just improving reading, writing and arithmetic but entrepreneurship, innovation and creativity. —
Ken Robinson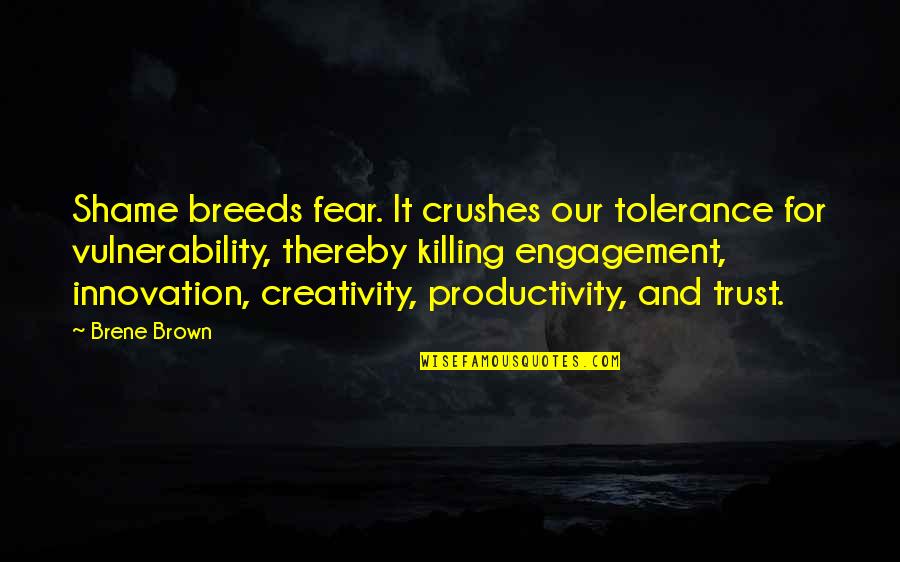 Shame breeds fear. It crushes our tolerance for vulnerability, thereby killing engagement, innovation, creativity, productivity, and trust. —
Brene Brown
Many creative minds, just like many light bulbs, lit up simultaneously, could lead to brainstorming and breakthrough innovation. —
Pearl Zhu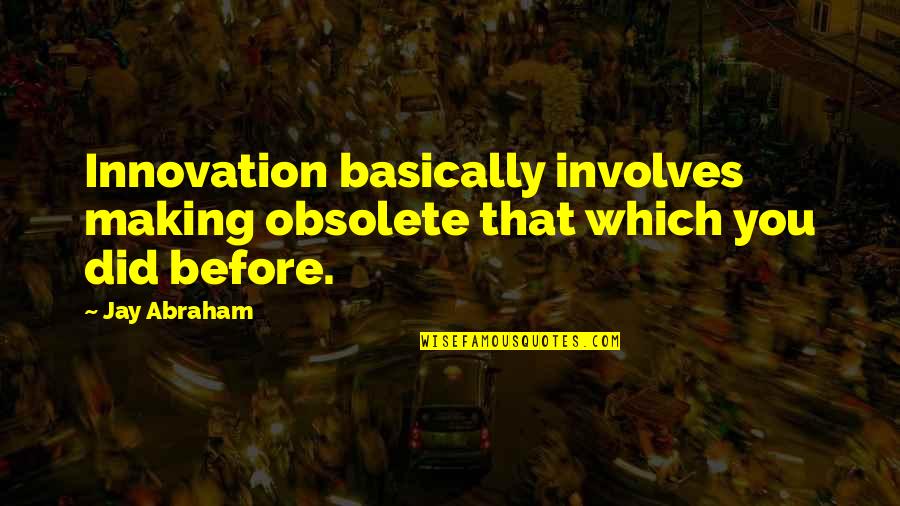 Innovation basically involves making obsolete that which you did before. —
Jay Abraham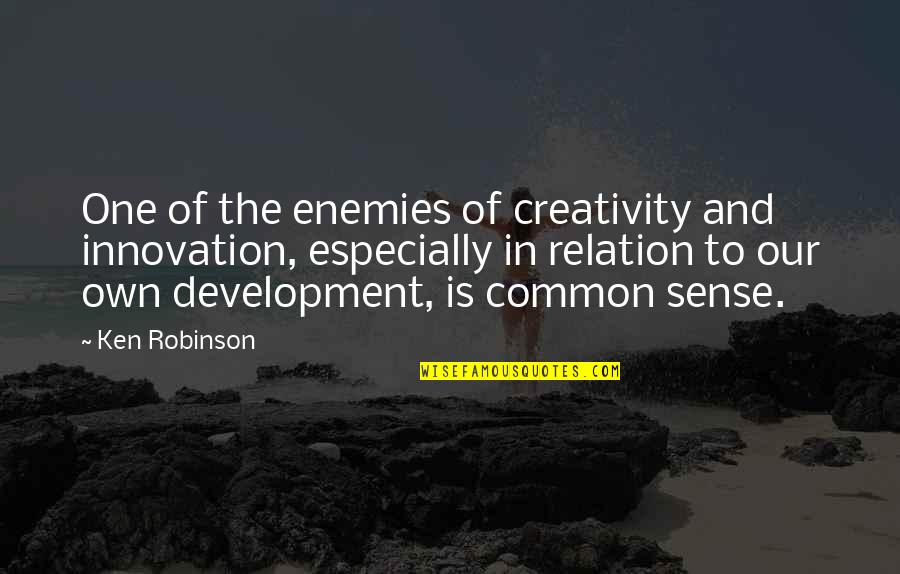 One of the enemies of
creativity and innovation
, especially in relation to our own development, is common sense. —
Ken Robinson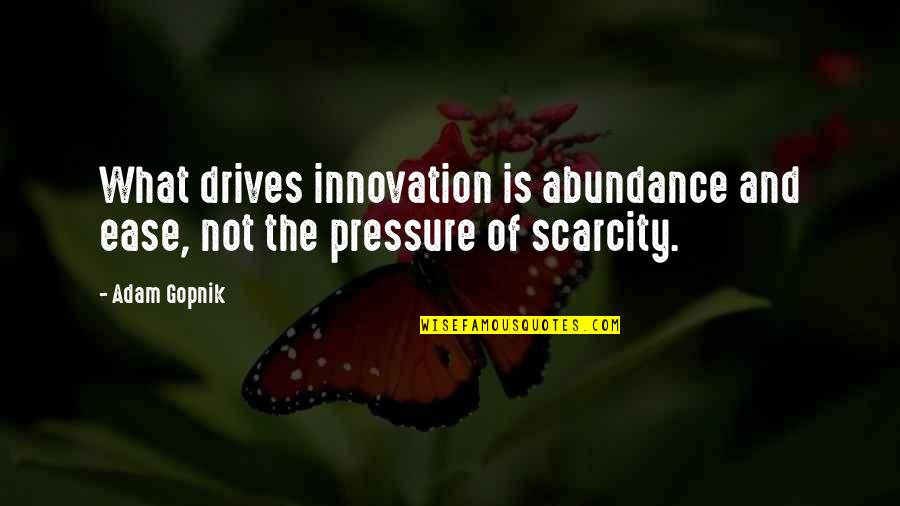 What drives innovation is abundance and ease, not the pressure of scarcity. —
Adam Gopnik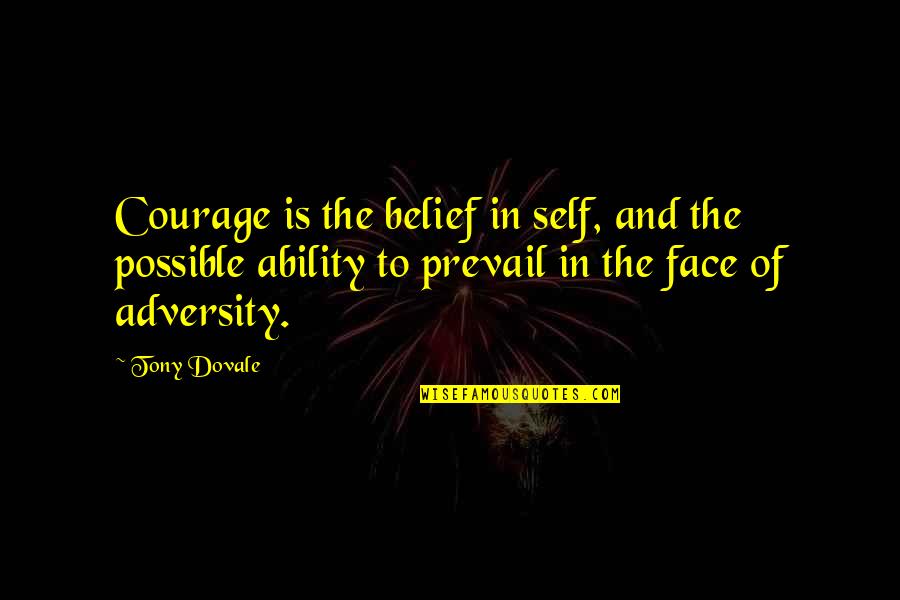 Courage is the belief in self, and the possible ability to prevail in the face of adversity. —
Tony Dovale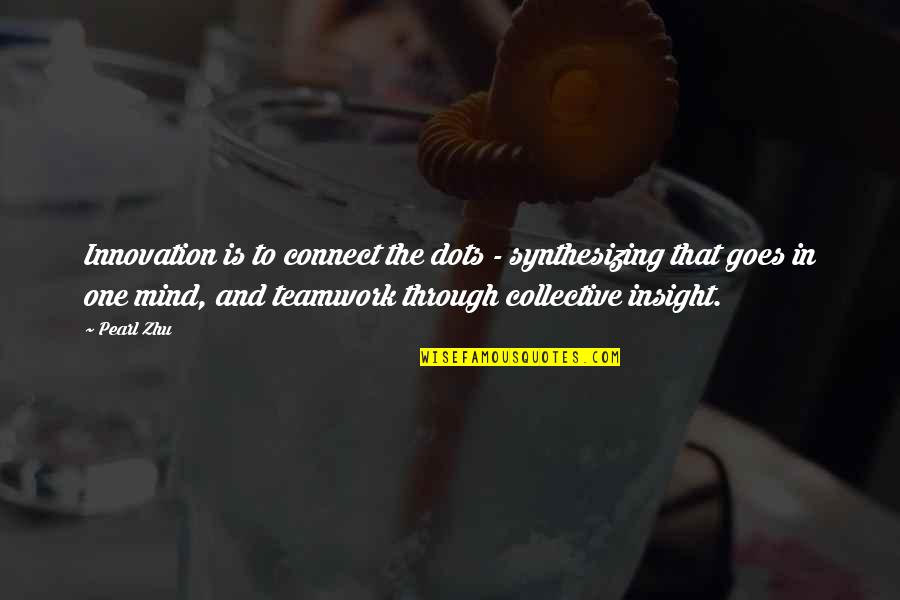 Innovation is to connect the dots - synthesizing that goes in one mind, and teamwork through collective insight. —
Pearl Zhu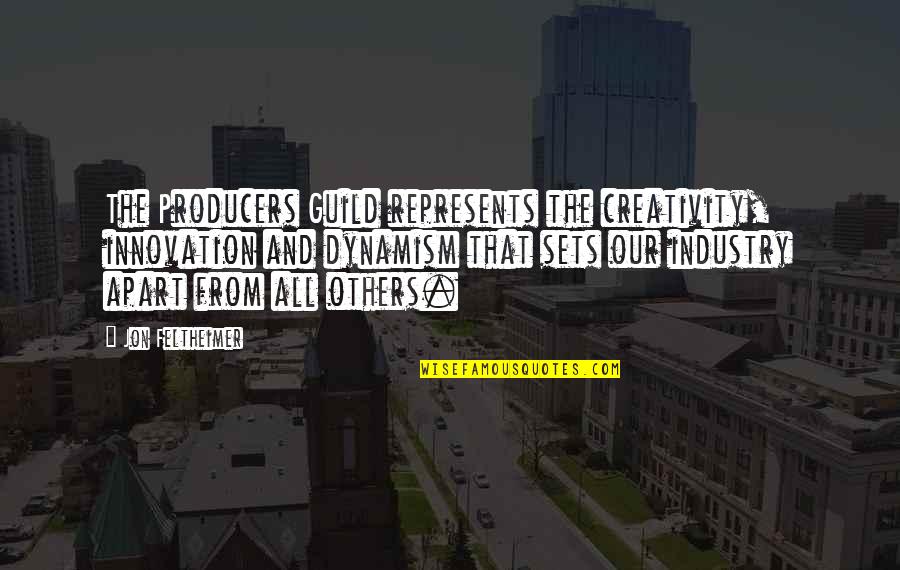 The Producers Guild represents the creativity, innovation and dynamism that sets our industry apart from all others. —
Jon Feltheimer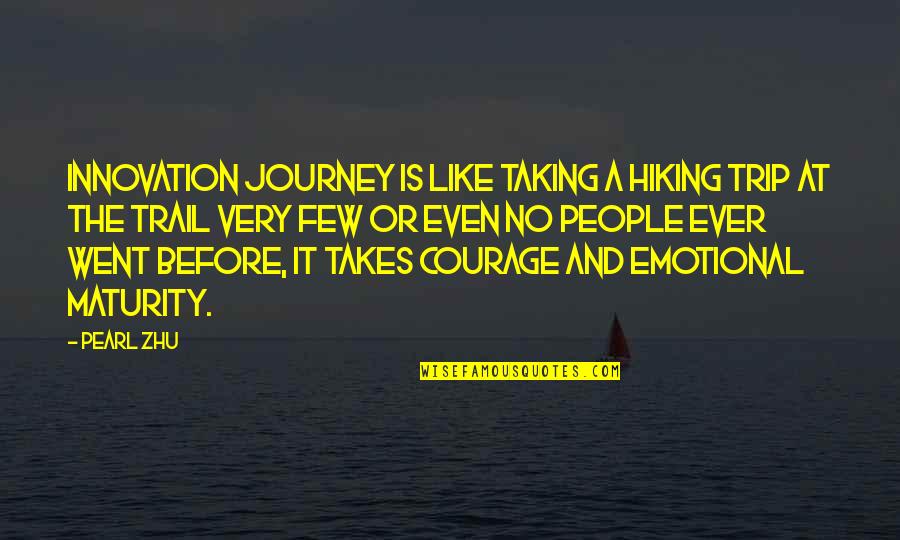 Innovation journey is like taking a hiking trip at the trail very few or even no people ever went before, it takes courage and emotional maturity. —
Pearl Zhu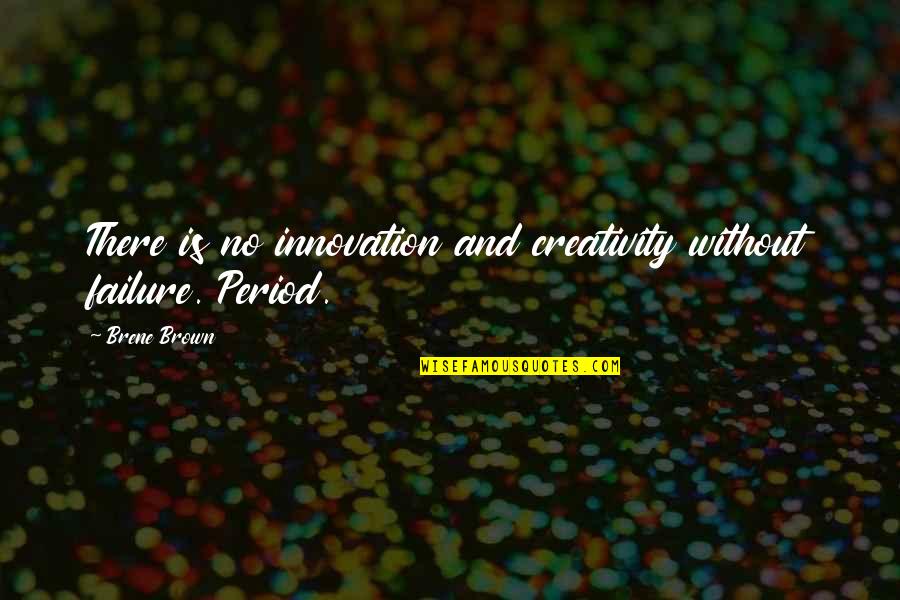 There is no innovation and creativity without failure. Period. —
Brene Brown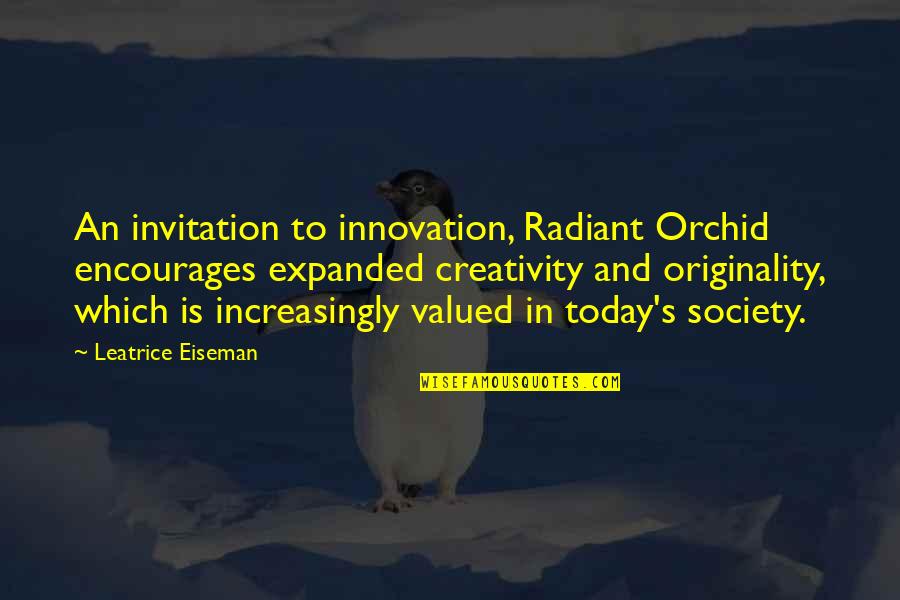 An invitation to innovation, Radiant Orchid encourages expanded creativity and originality, which is increasingly valued in today's society. —
Leatrice Eiseman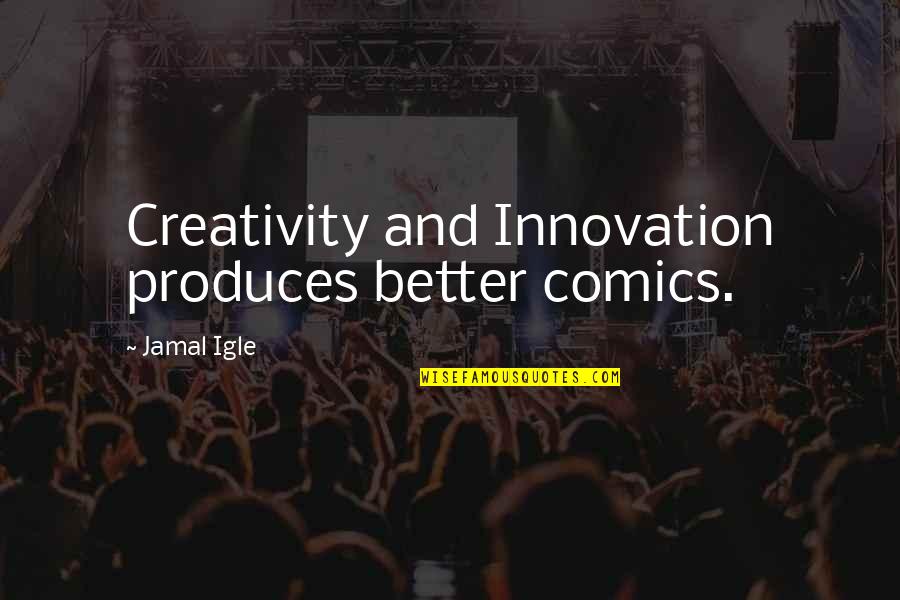 Creativity and Innovation produces better comics. —
Jamal Igle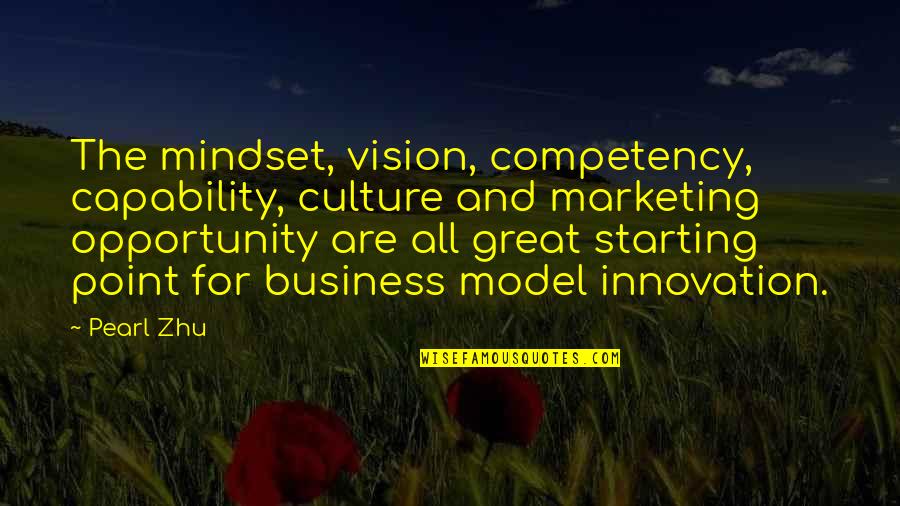 The mindset, vision, competency, capability, culture and marketing opportunity are all great starting point for business model innovation. —
Pearl Zhu