Courage To Do Right Quotes
Collection of top 26 famous quotes about Courage To Do Right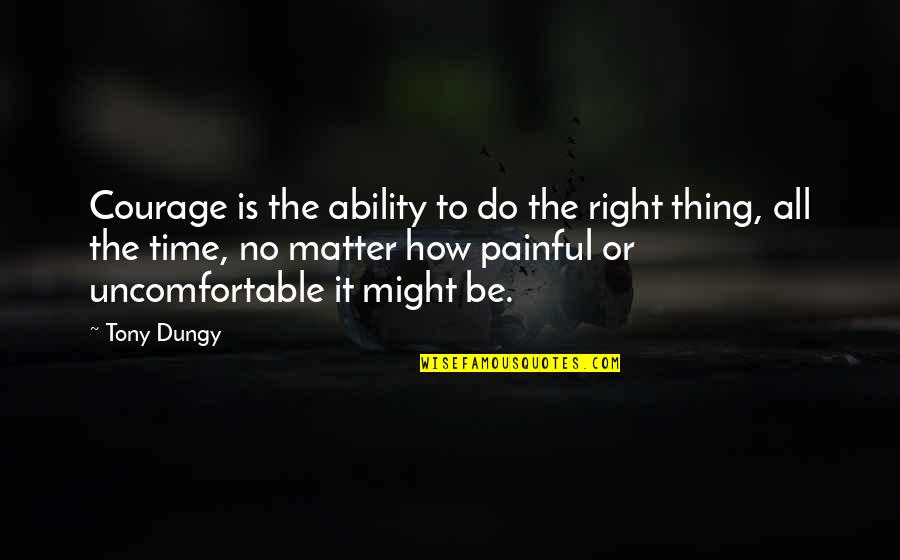 Courage is the ability to do the right thing, all the time, no matter how painful or uncomfortable it might be.
—
Tony Dungy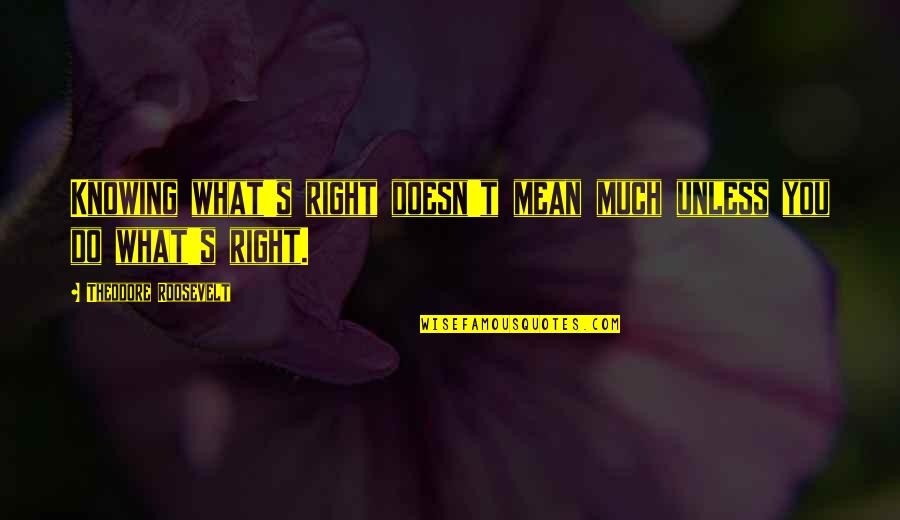 Knowing what's right doesn't mean much unless you do what's right.
—
Theodore Roosevelt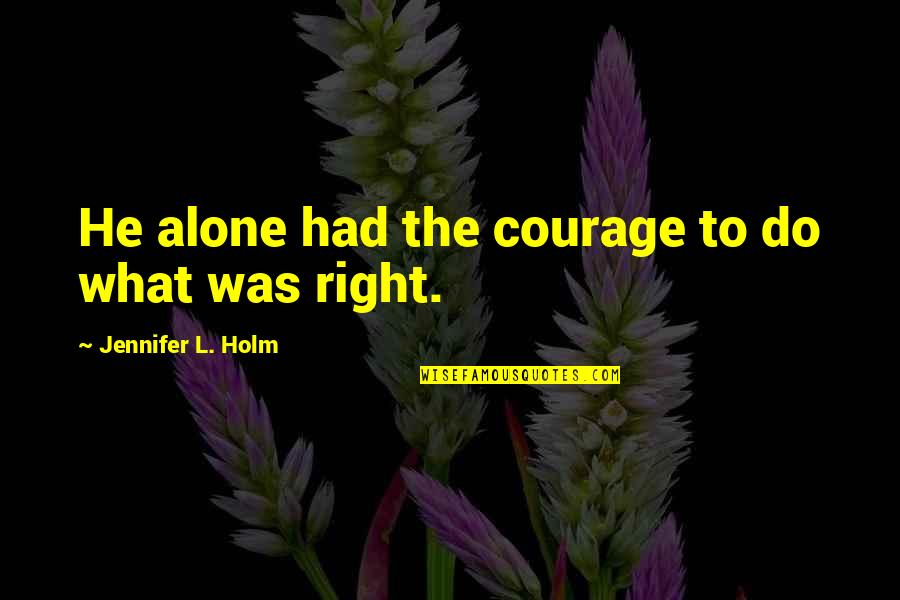 He alone had the courage to do what was right.
—
Jennifer L. Holm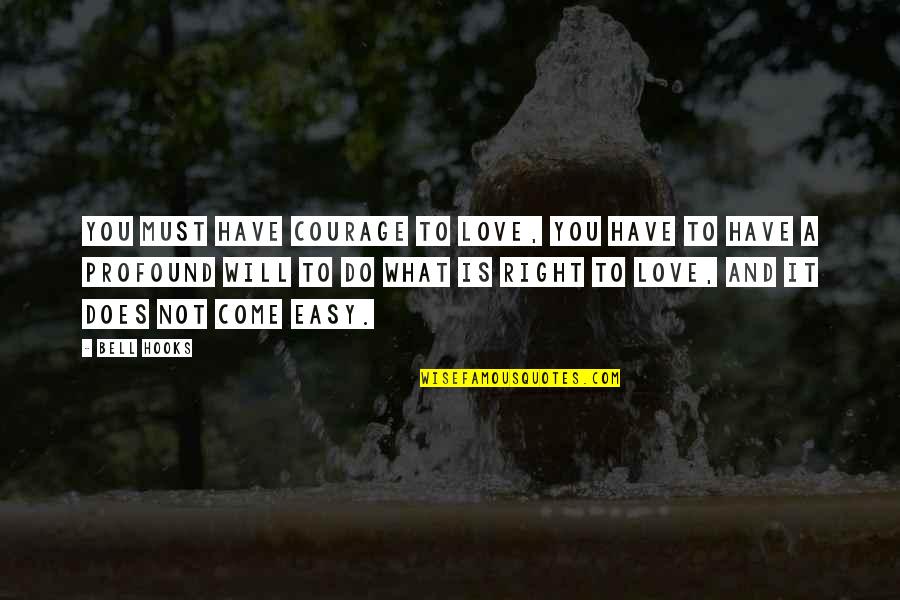 You must have courage to love, you have to have a profound will to do what is right to love, and it does not come easy. —
Bell Hooks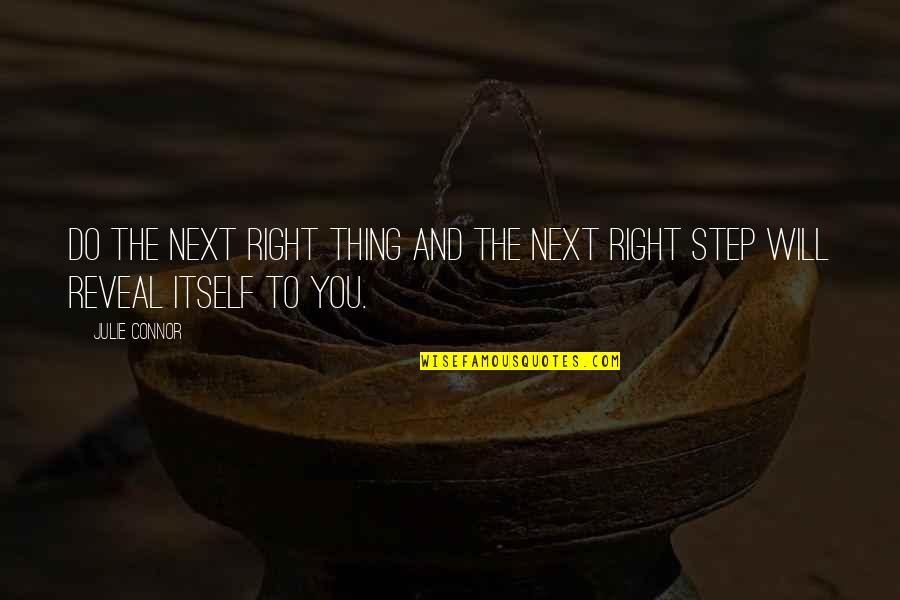 Do the next right thing and the next right step will reveal itself to you. —
Julie Connor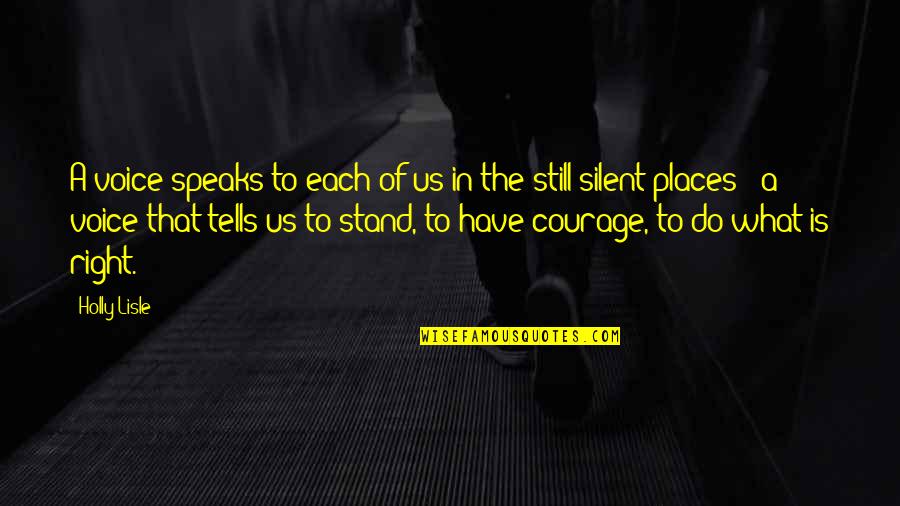 A voice speaks to each of us in the still silent places - a voice that tells us to stand, to have courage, to do what is right. —
Holly Lisle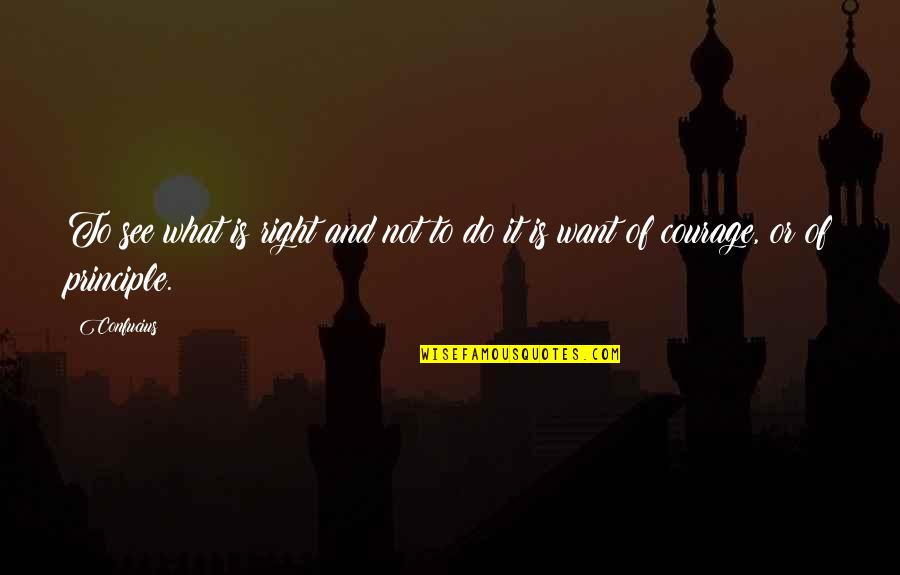 To see what is right and not to do it is want of courage, or of principle. —
Confucius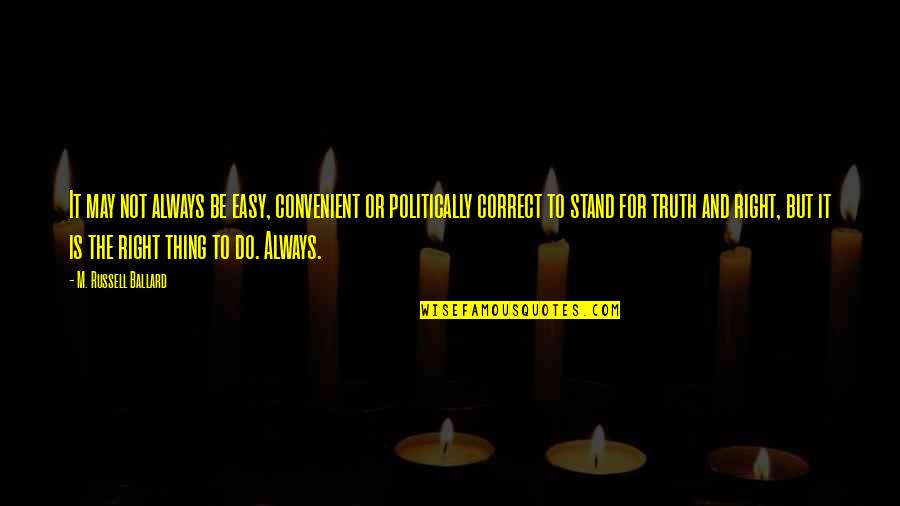 It may not always be easy, convenient or politically correct to stand for truth and right, but it is the right thing to do. Always. —
M. Russell Ballard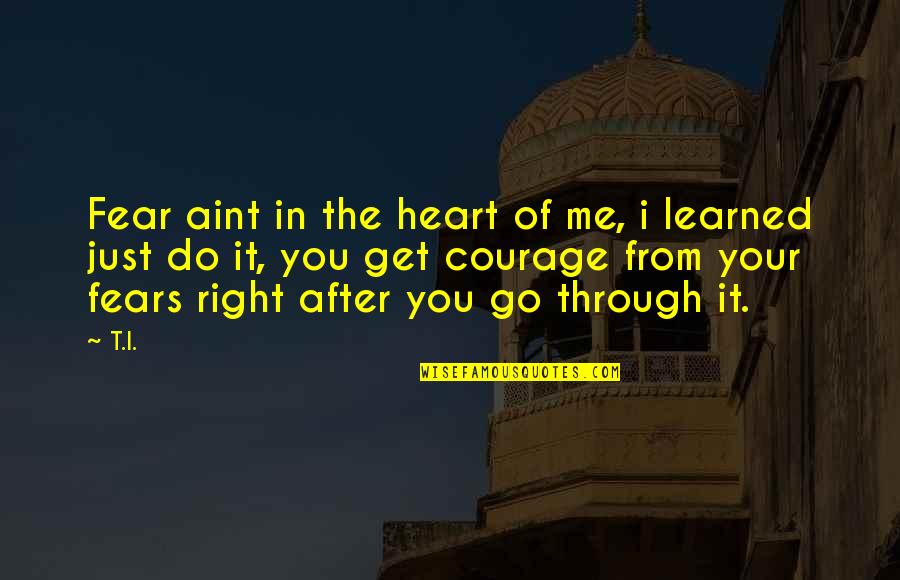 Fear aint in the heart of me, i learned just do it, you get courage from your fears right after you go through it. —
T.I.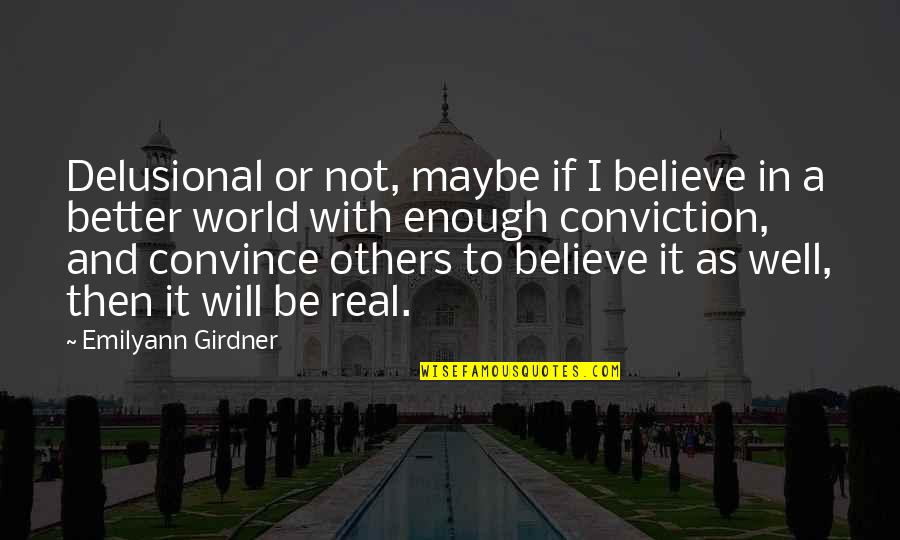 Delusional or not, maybe if I believe in a better world with enough conviction, and convince others to believe it as well, then it will be real. —
Emilyann Girdner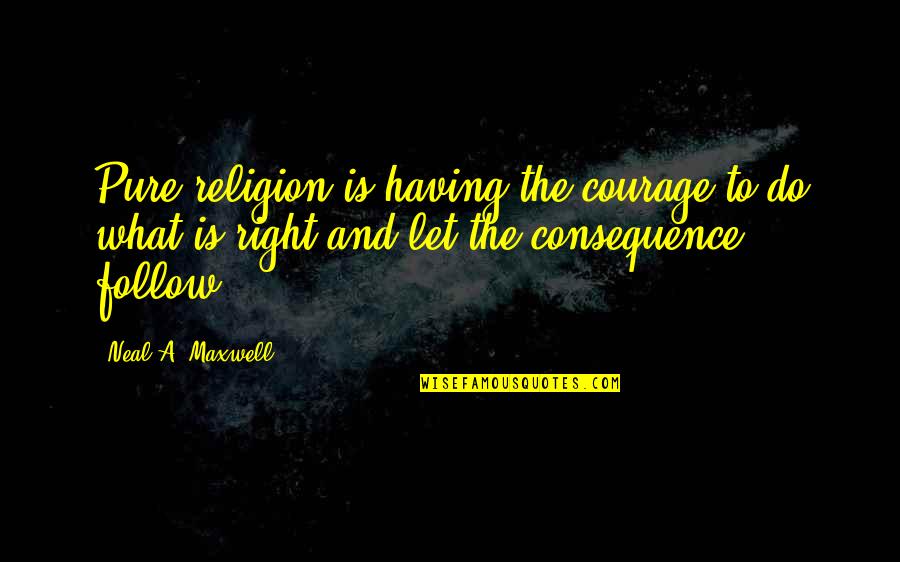 Pure religion is having the courage to do what is right and let the consequence follow. —
Neal A. Maxwell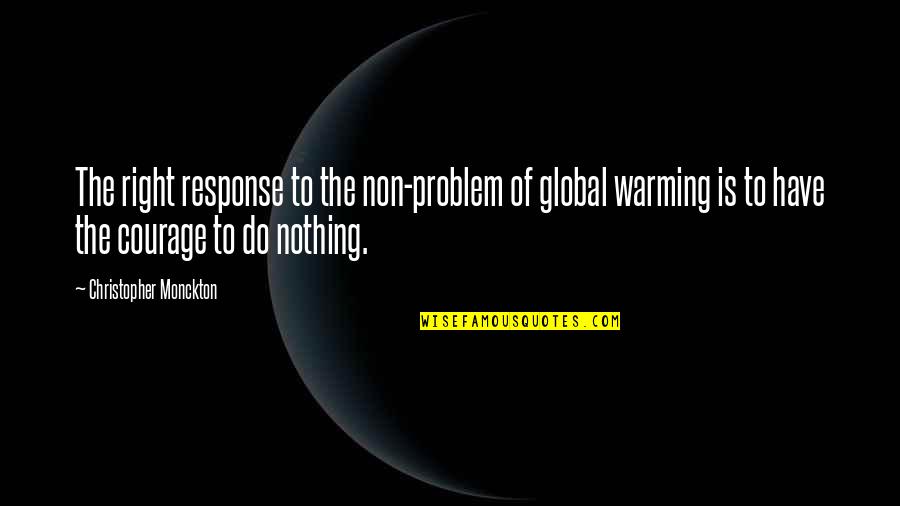 The right response to the non-problem of global warming is to have the courage to do nothing. —
Christopher Monckton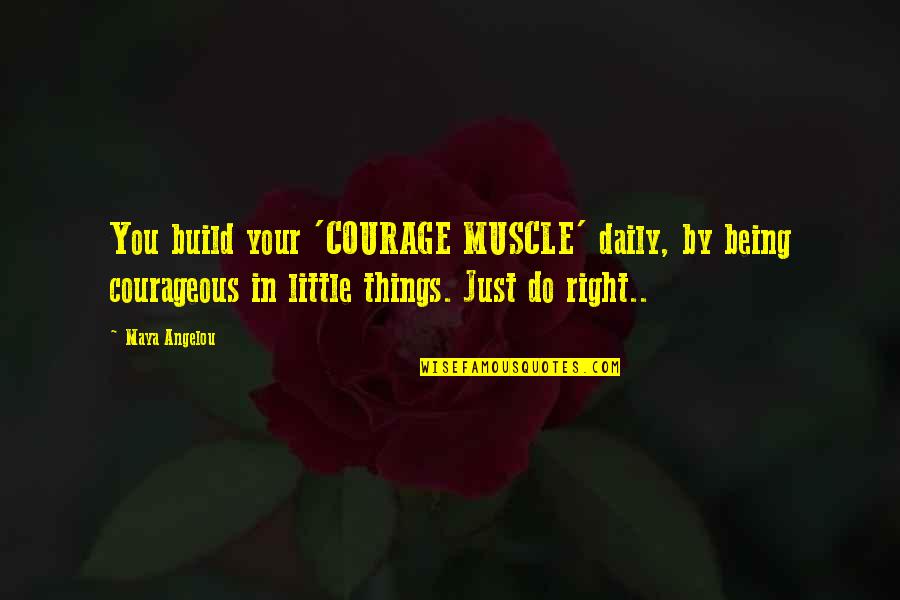 You build your 'COURAGE MUSCLE' daily, by being courageous in little things. Just do right.. —
Maya Angelou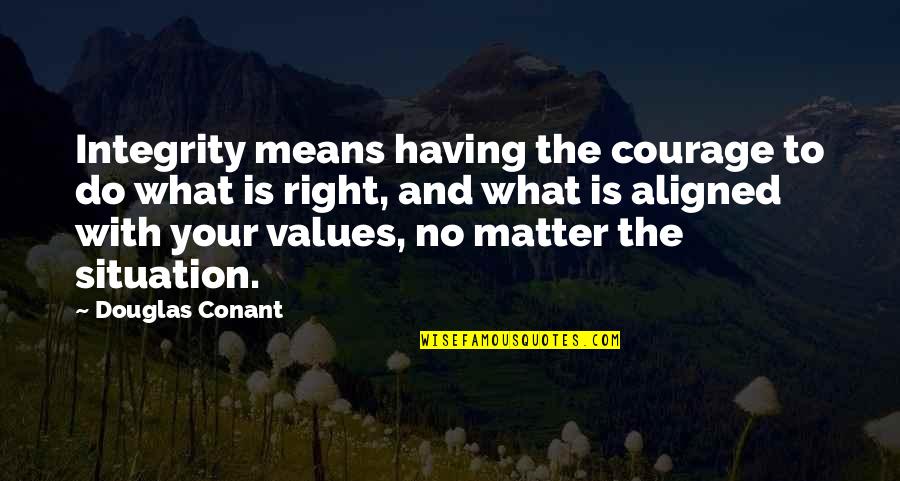 Integrity means having the courage to do what is right, and what is aligned with your values, no matter the situation. —
Douglas Conant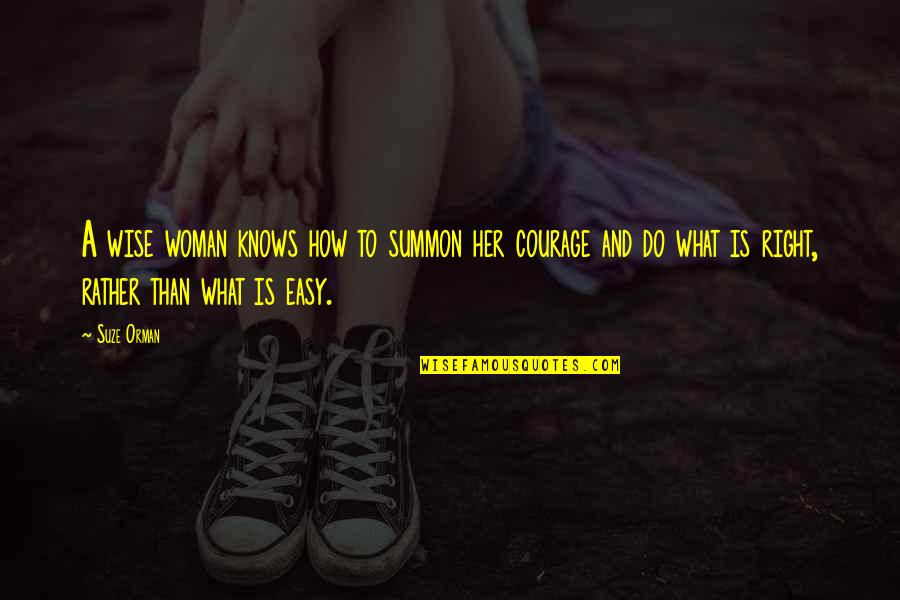 A wise woman knows how to summon her courage and do what is right, rather than what is easy. —
Suze Orman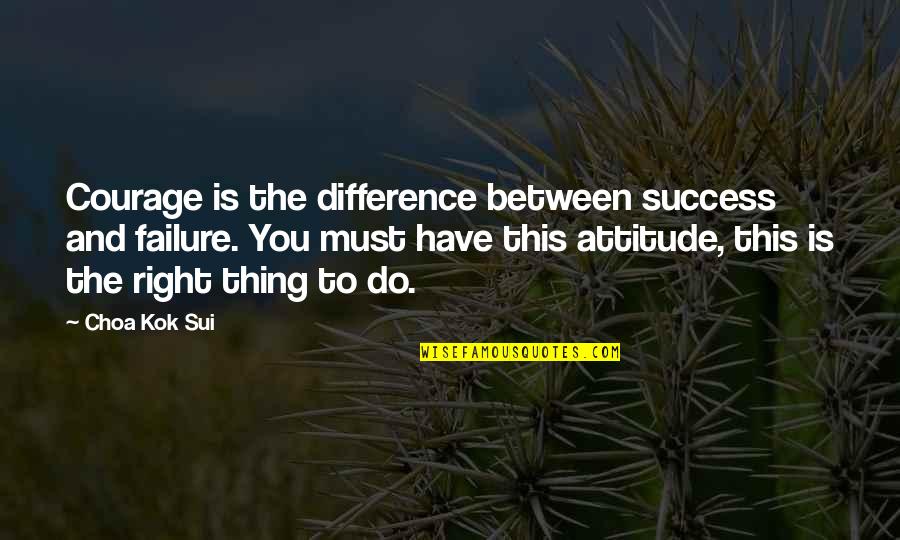 Courage is the difference between success and failure. You must have this attitude, this is the right thing to do. —
Choa Kok Sui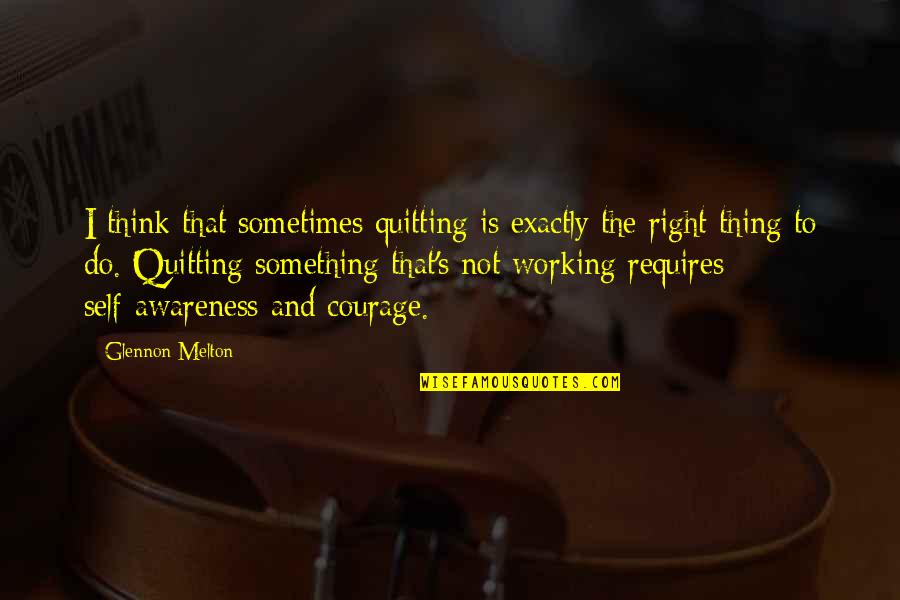 I think that sometimes quitting is exactly the right thing to do. Quitting something that's not working requires self-awareness and courage. —
Glennon Melton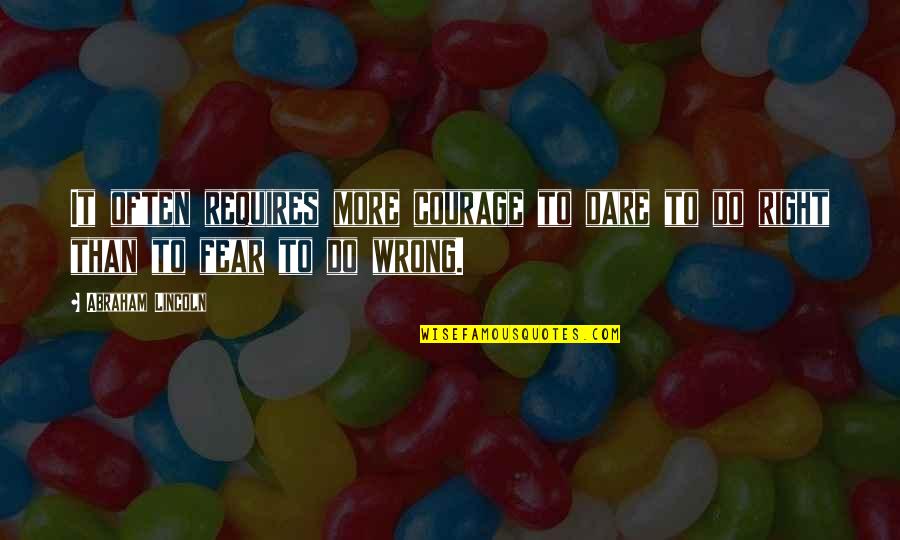 It often requires more courage to dare to do right than to fear to do wrong. —
Abraham Lincoln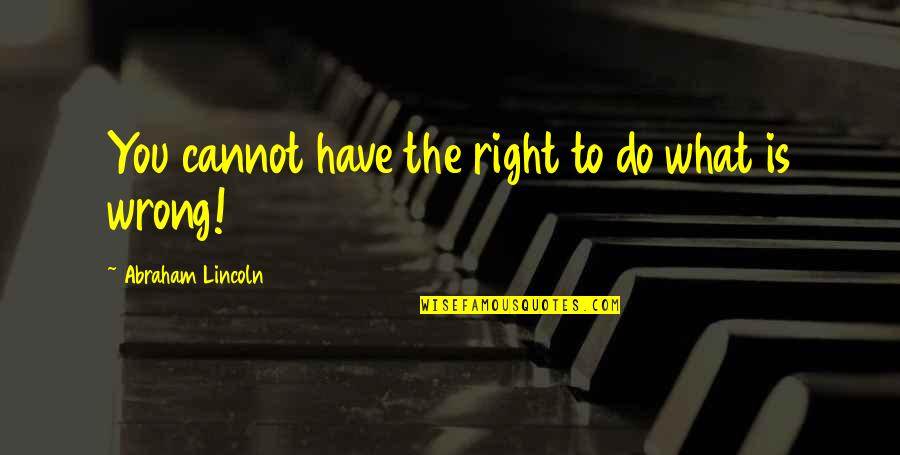 You cannot have the right to do what is wrong! —
Abraham Lincoln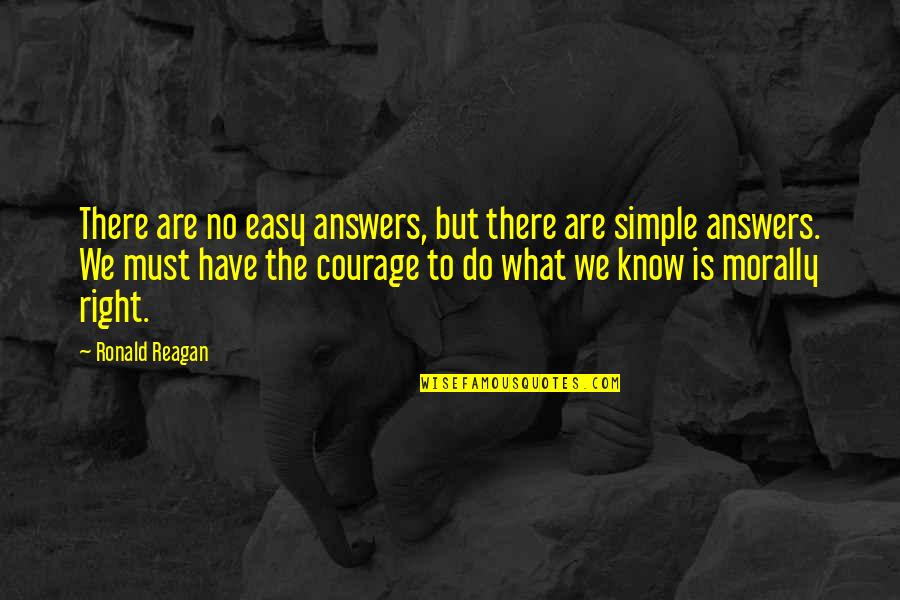 There are no easy answers, but there are simple answers. We must have the courage to do what we know is morally right. —
Ronald Reagan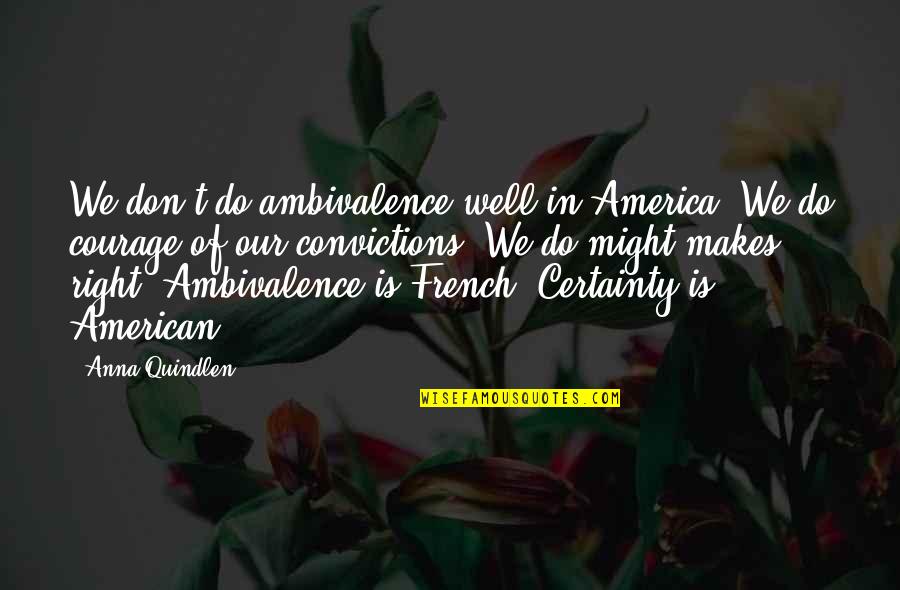 We don't do ambivalence well in America. We do courage of our convictions. We do might makes right. Ambivalence is French. Certainty is American. —
Anna Quindlen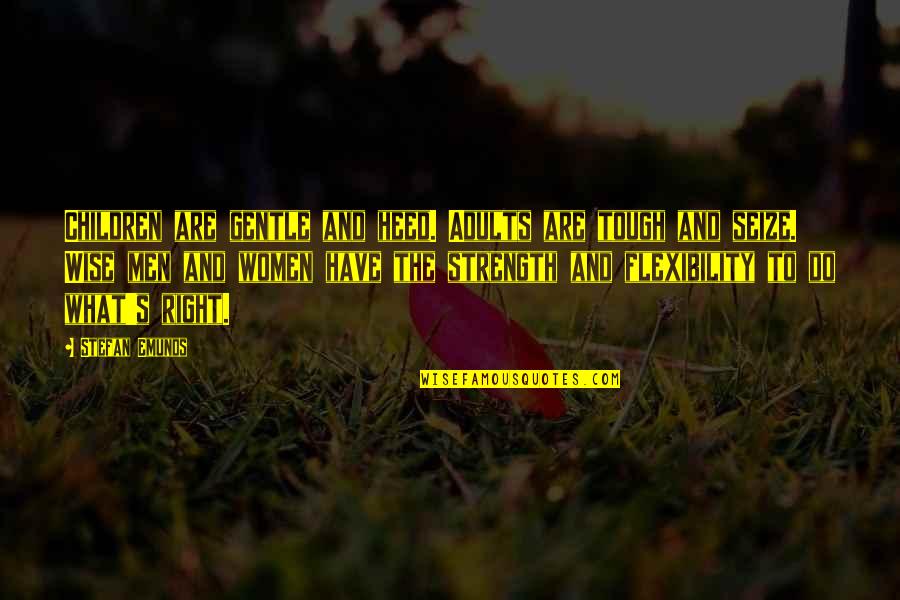 Children are gentle and heed. Adults are tough and seize. Wise men and women have the strength and flexibility to do what's right. —
Stefan Emunds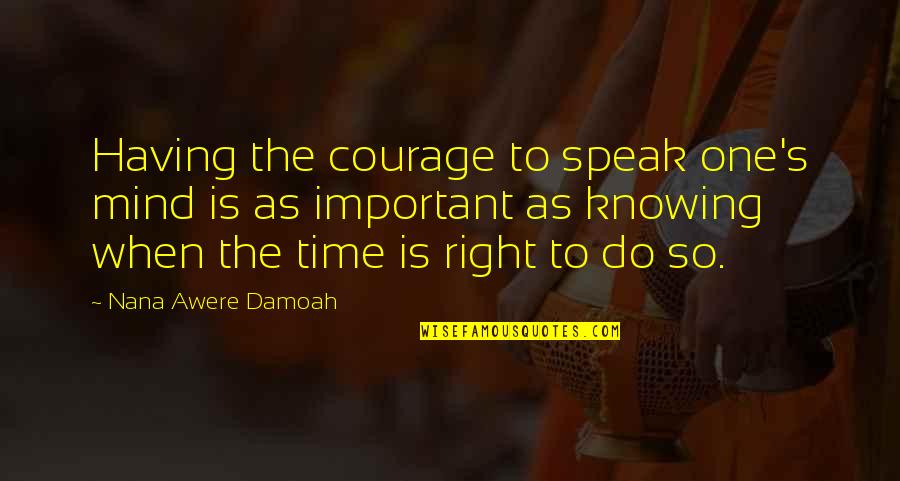 Having the courage to speak one's mind is as important as knowing when the time is right to do so. —
Nana Awere Damoah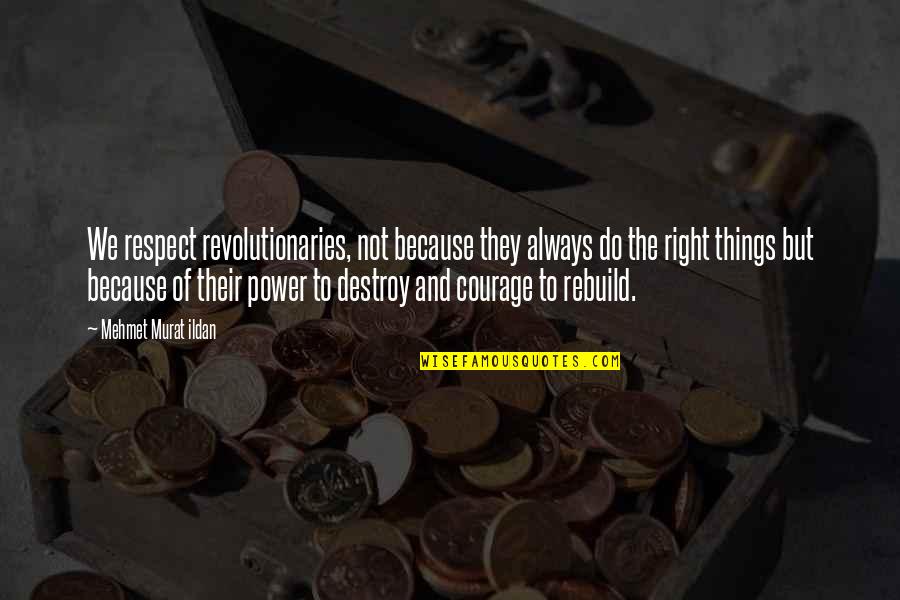 We respect revolutionaries, not because they always do the right things but because of their power to destroy and courage to rebuild. —
Mehmet Murat Ildan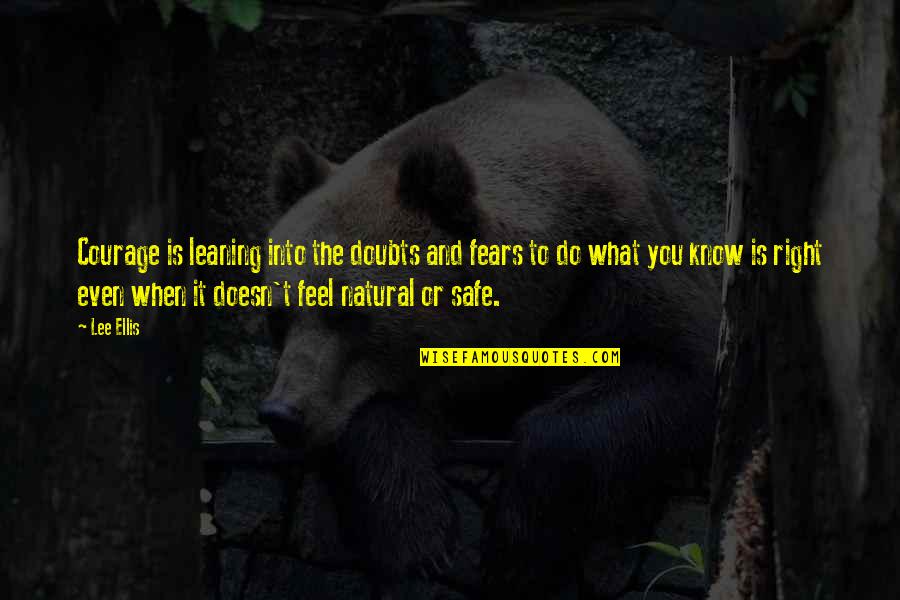 Courage is leaning into the doubts and fears to do what you know is right even when it doesn't feel natural or safe. —
Lee Ellis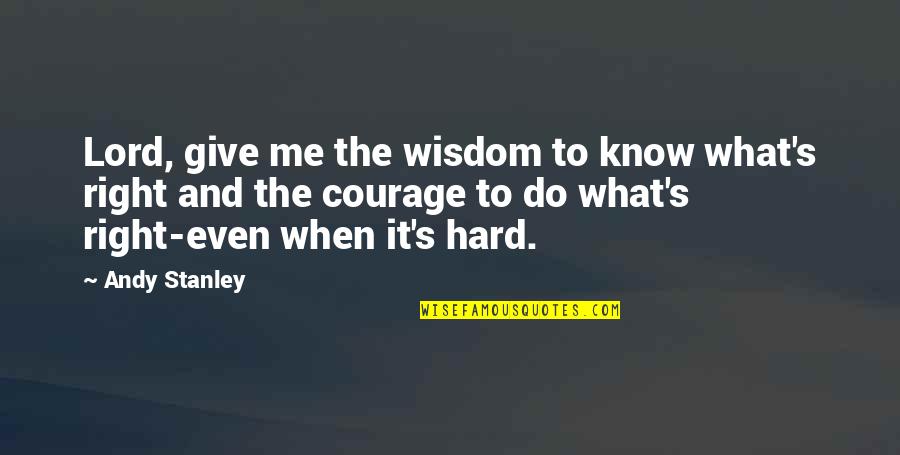 Lord, give me the wisdom to know what's right and the courage to do what's right-even when it's hard. —
Andy Stanley