Alison Jackson Quotes
Top 17 wise famous quotes and sayings by Alison Jackson
Alison Jackson Famous Quotes & Sayings
Discover top inspirational quotes from Alison Jackson on Wise Famous Quotes.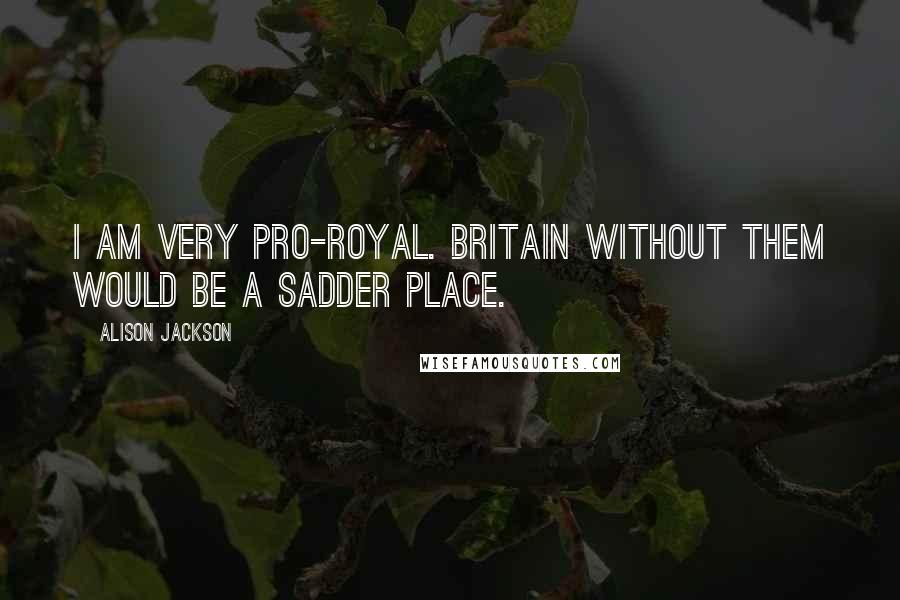 I am very pro-royal. Britain without them would be a sadder place.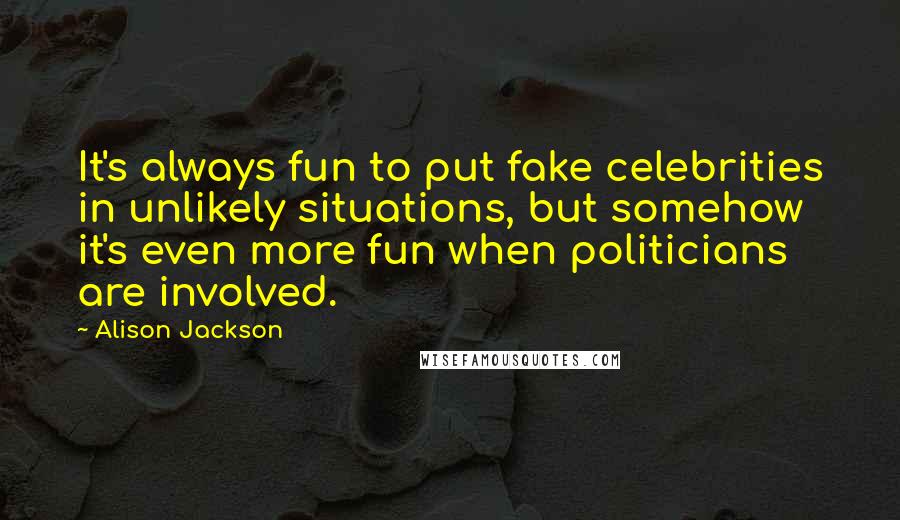 It's always fun to put fake celebrities in unlikely situations, but somehow it's even more fun when politicians are involved.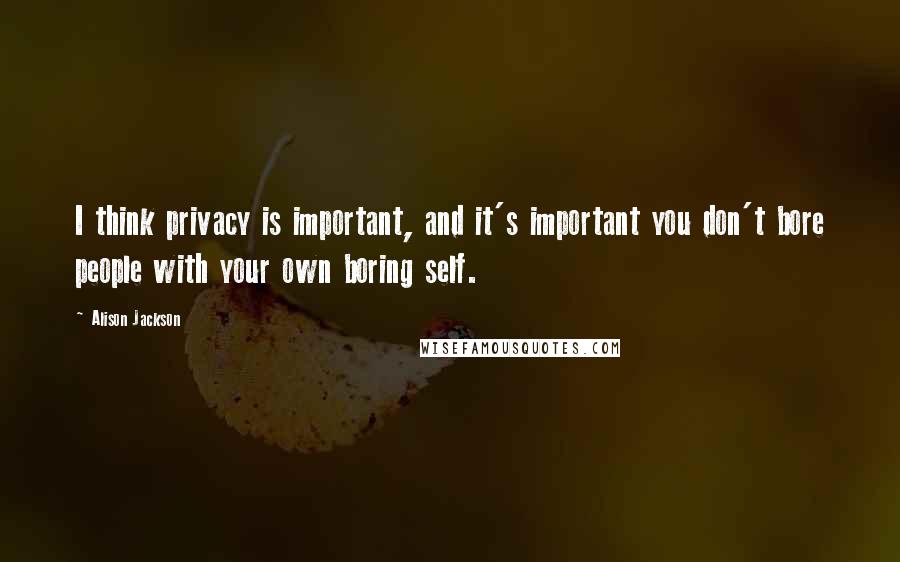 I think privacy is important, and it's important you don't bore people with your own boring self.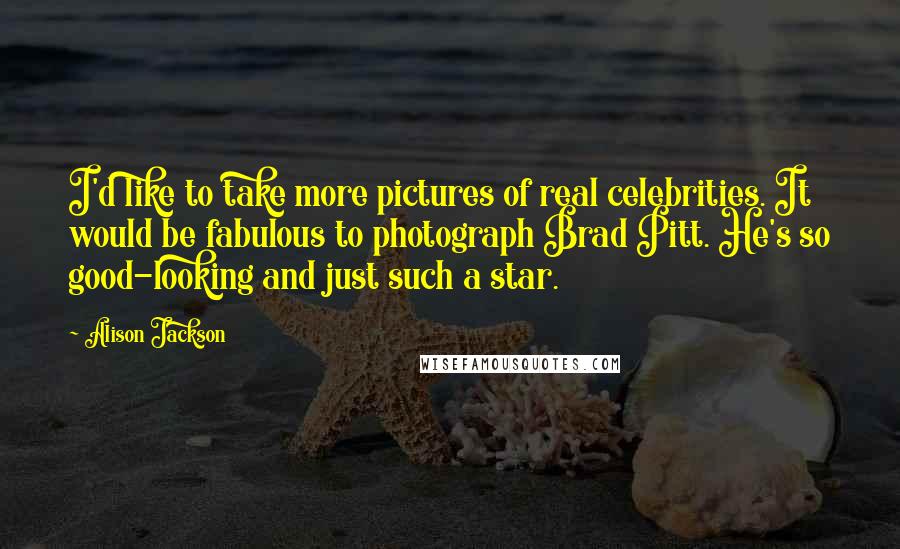 I'd like to take more pictures of real celebrities. It would be fabulous to photograph Brad Pitt. He's so good-looking and just such a star.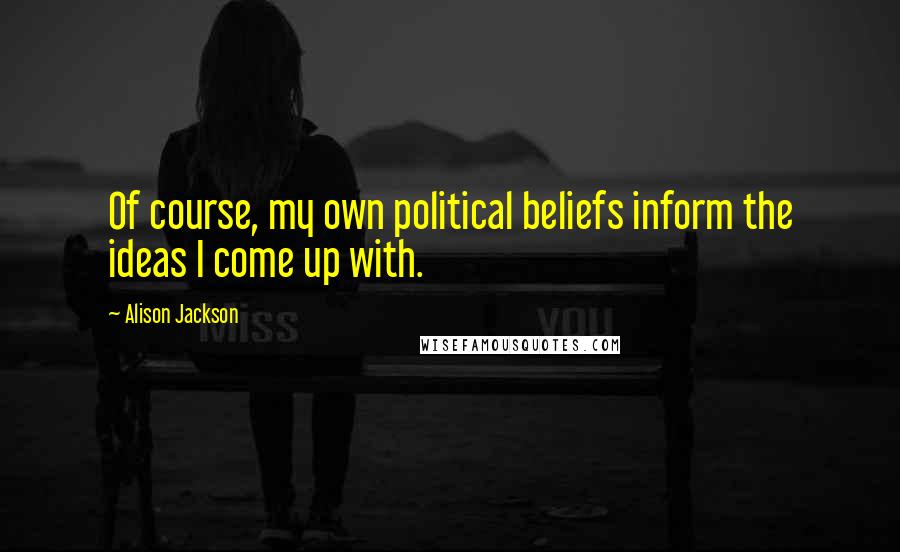 Of course, my own political beliefs inform the ideas I come up with.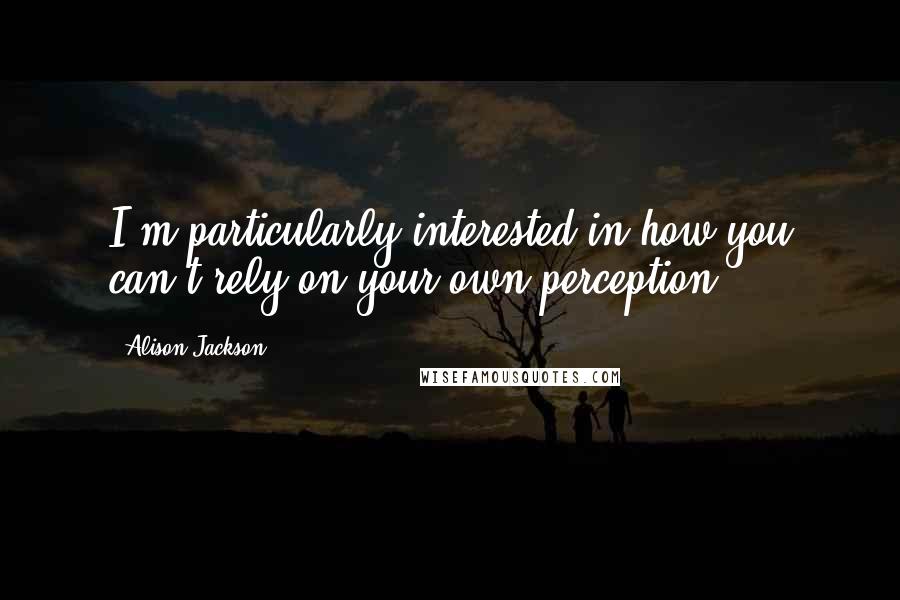 I'm particularly interested in how you can't rely on your own perception.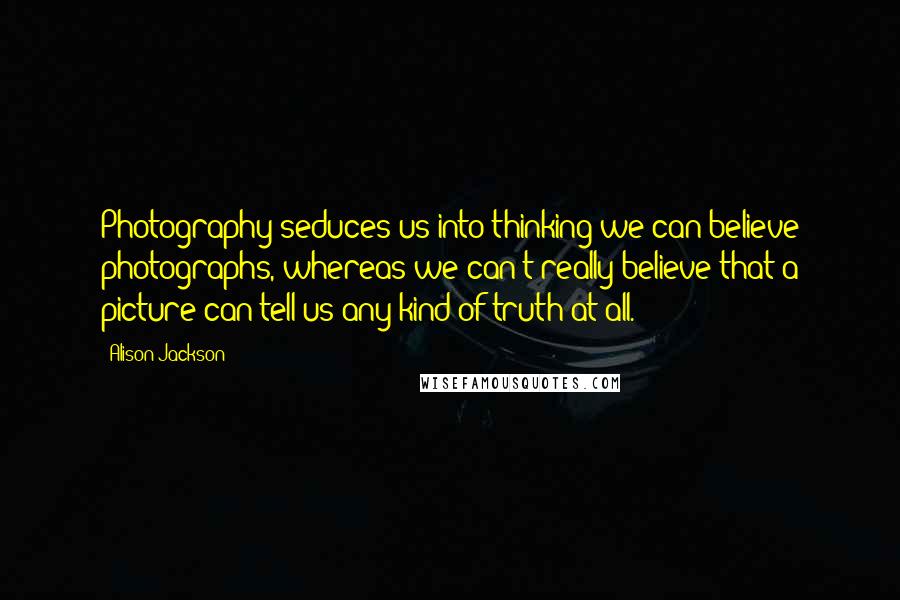 Photography seduces us into thinking we can believe photographs, whereas we can't really believe that a picture can tell us any kind of truth at all.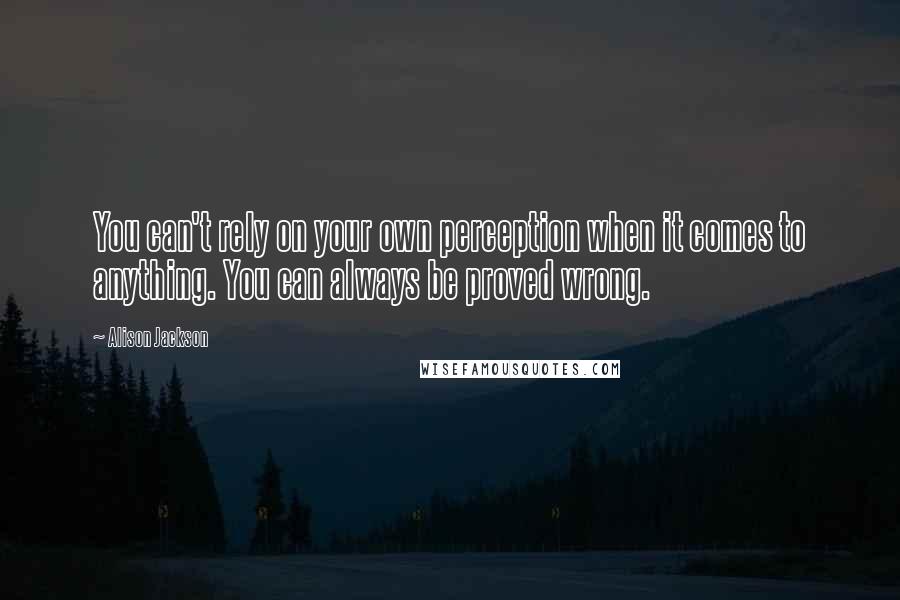 You can't rely on your own perception when it comes to anything. You can always be proved wrong.
The only people I really hate are parking attendants.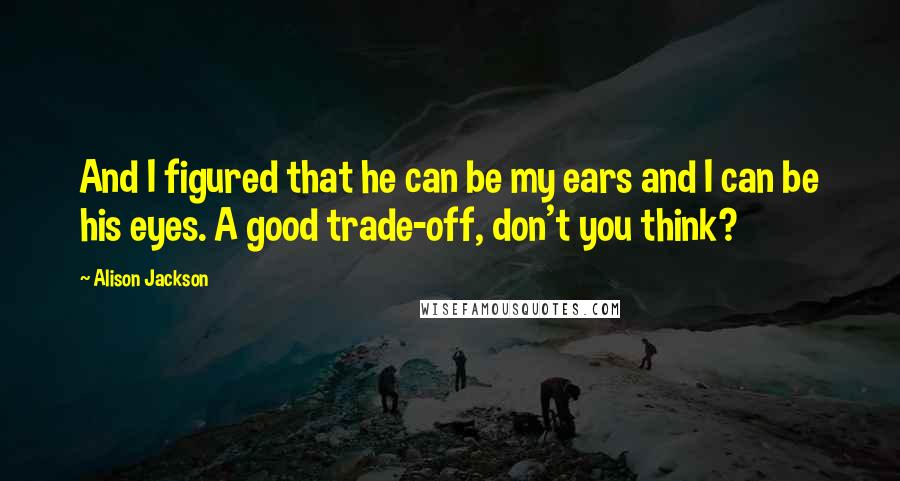 And I figured that he can be my ears and I can be his eyes. A good trade-off, don't you think?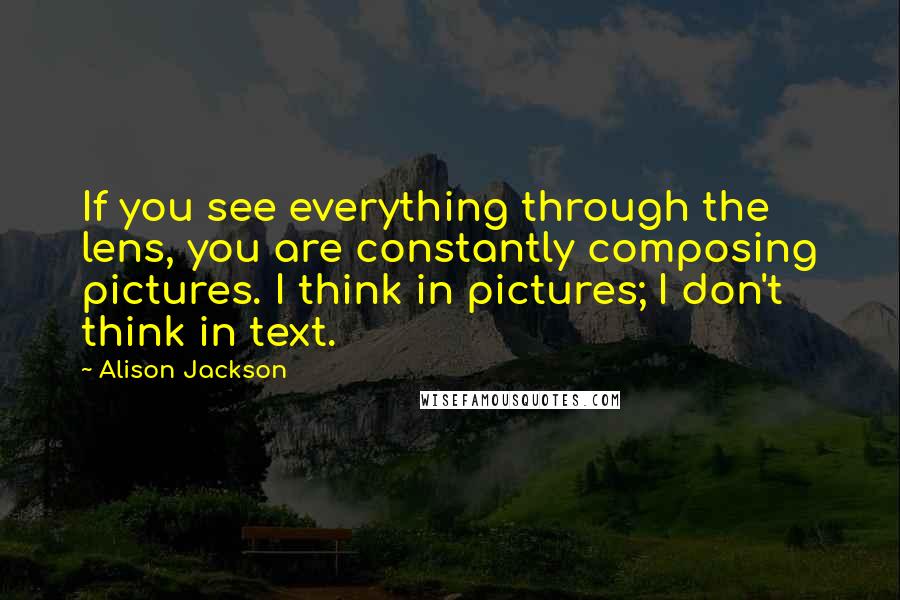 If you see everything through the lens, you are constantly composing pictures. I think in pictures; I don't think in text.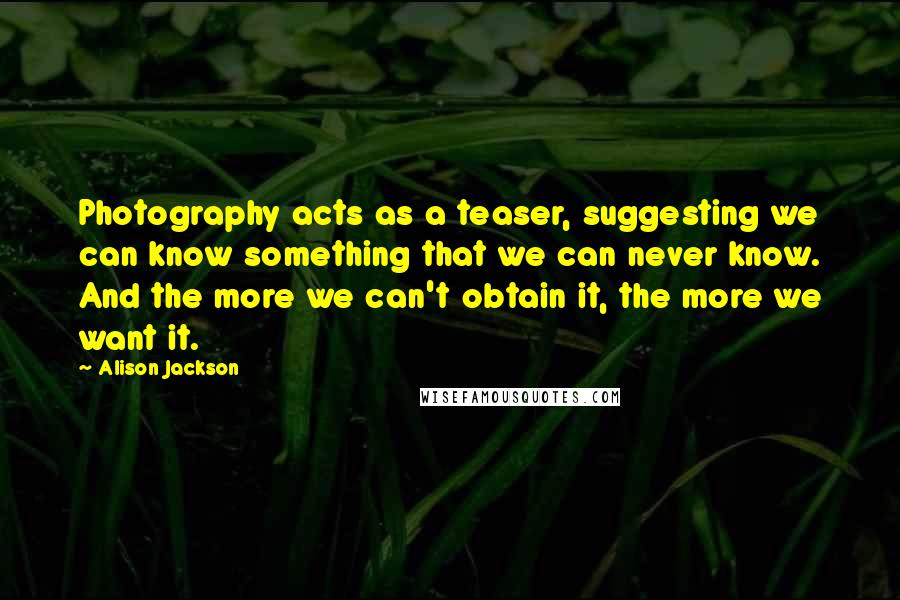 Photography acts as a teaser, suggesting we can know something that we can never know. And the more we can't obtain it, the more we want it.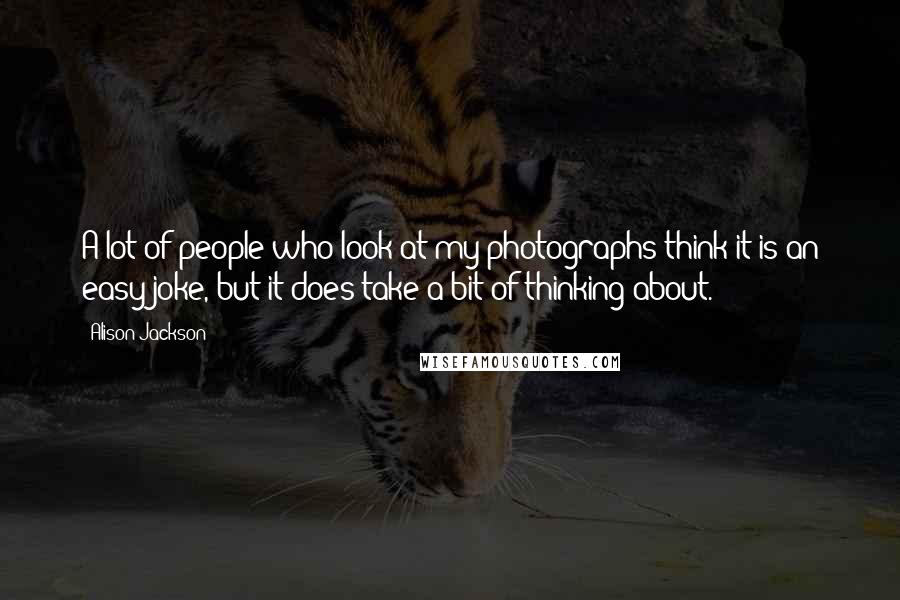 A lot of people who look at my photographs think it is an easy joke, but it does take a bit of thinking about.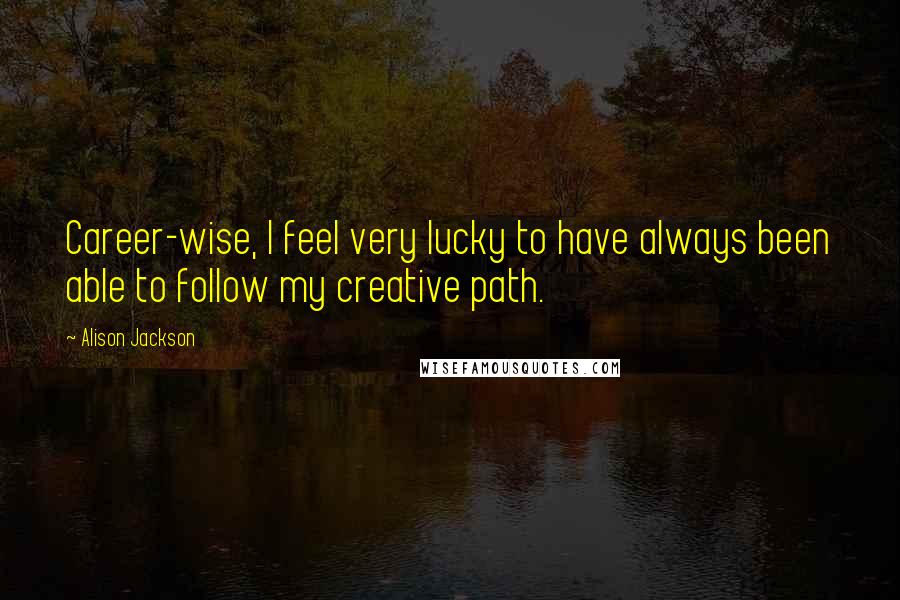 Career-wise, I feel very lucky to have always been able to follow my creative path.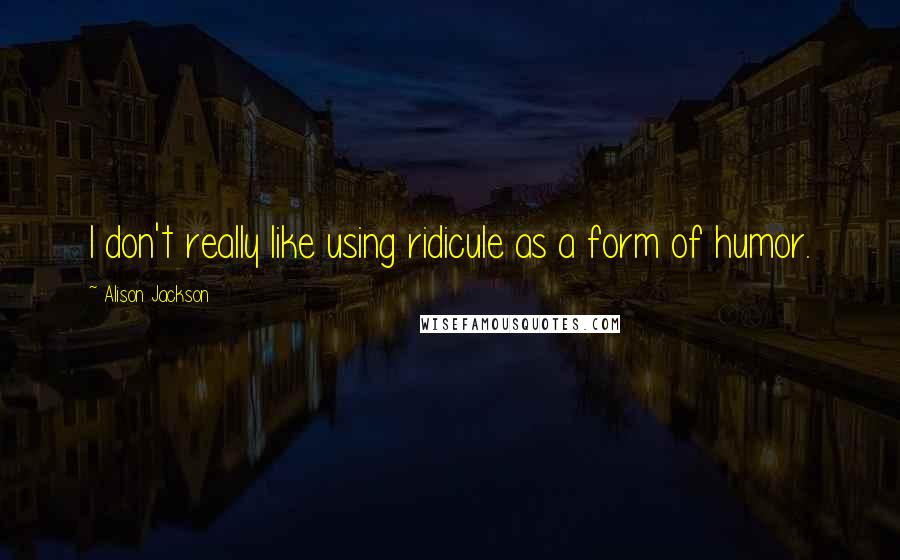 I don't really like using ridicule as a form of humor.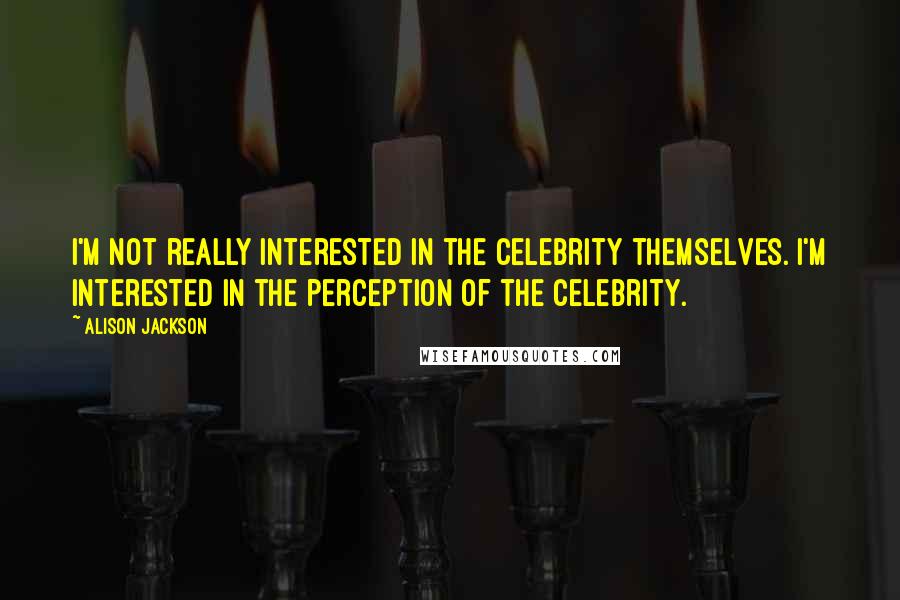 I'm not really interested in the celebrity themselves. I'm interested in the perception of the celebrity.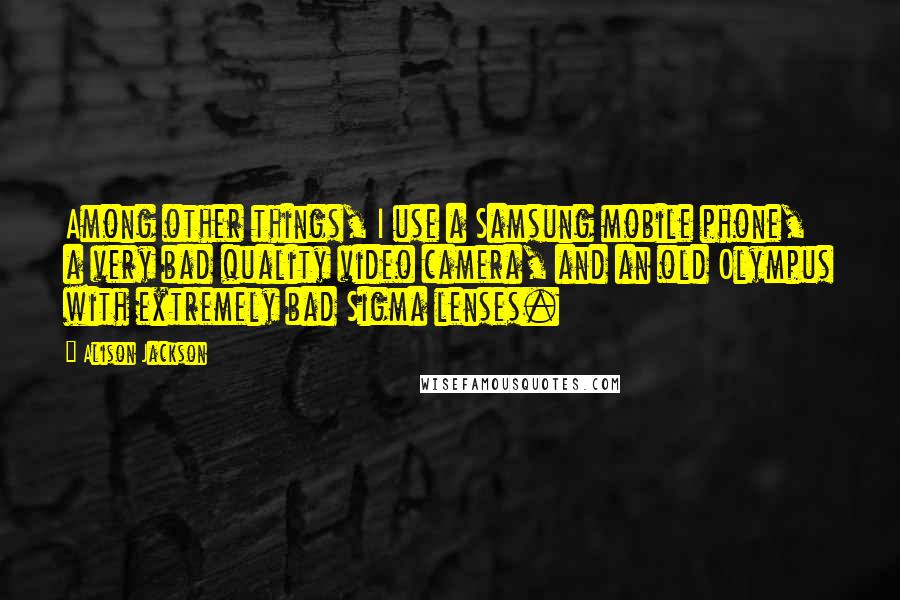 Among other things, I use a Samsung mobile phone, a very bad quality video camera, and an old Olympus with extremely bad Sigma lenses.