Conscience And Morality Quotes
Collection of top 30 famous quotes about Conscience And Morality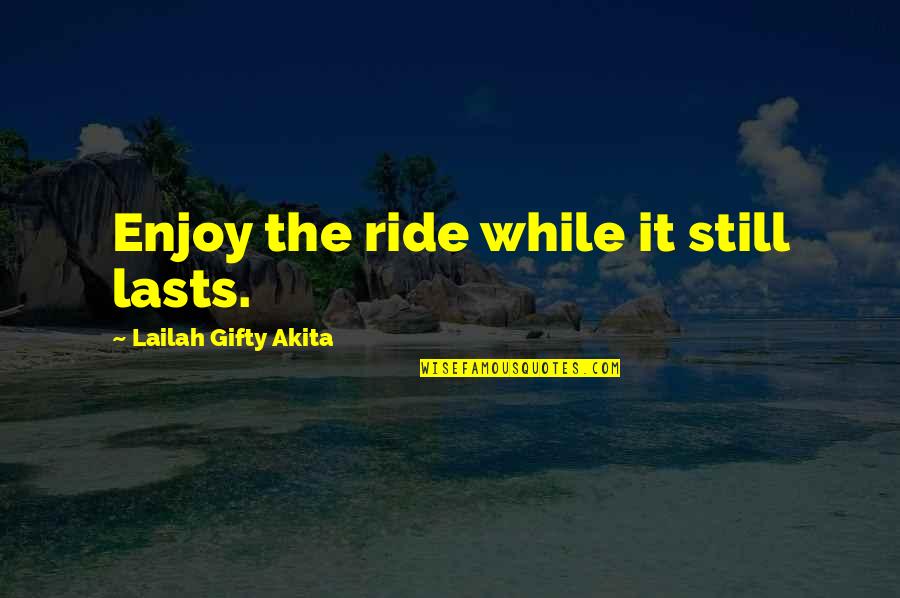 Enjoy the ride while it still lasts.
—
Lailah Gifty Akita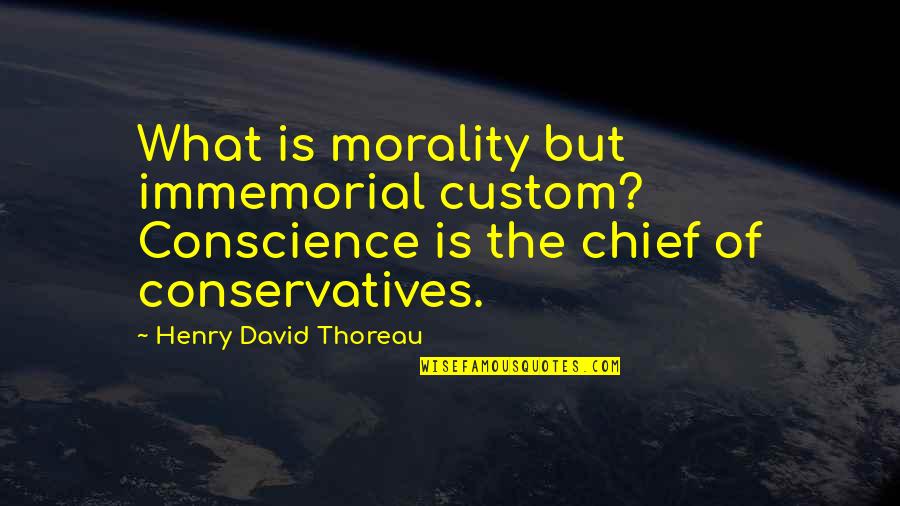 What is morality but immemorial custom? Conscience is the chief of conservatives.
—
Henry David Thoreau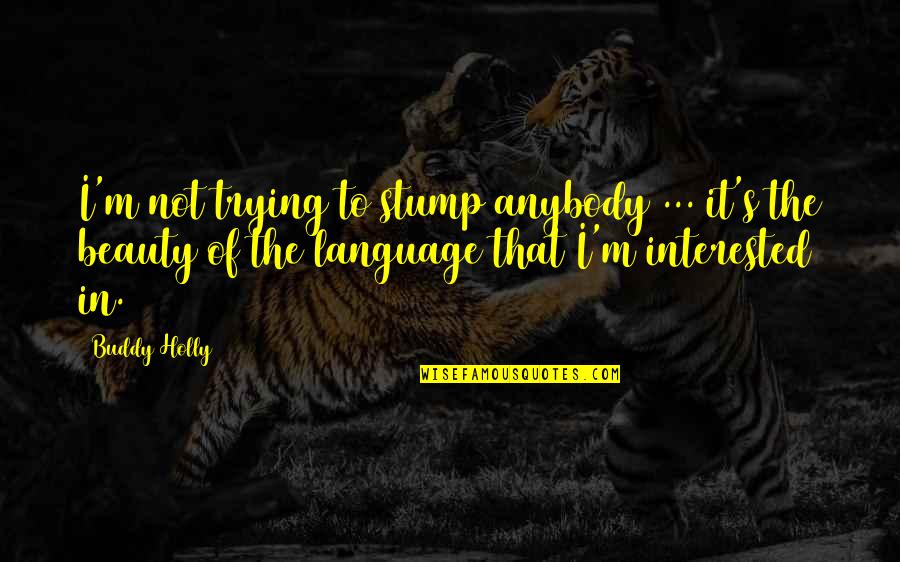 I'm not trying to stump anybody ... it's the beauty of the language that I'm interested in.
—
Buddy Holly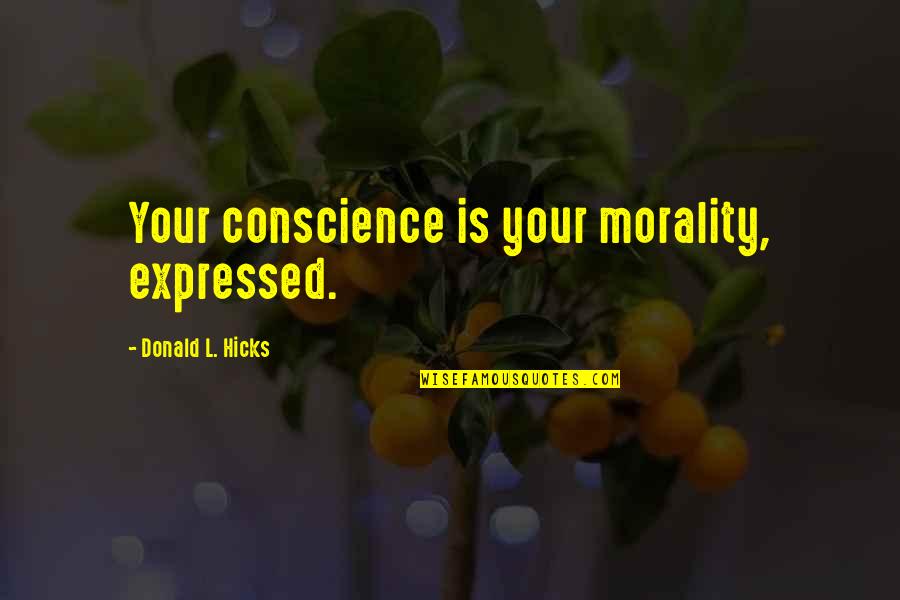 Your conscience is your morality, expressed.
—
Donald L. Hicks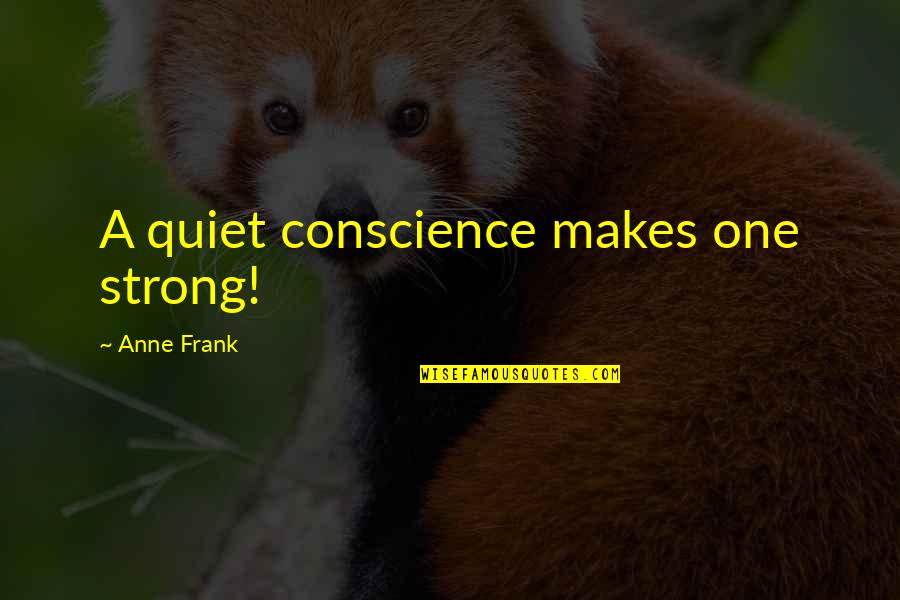 A quiet conscience makes one strong!
—
Anne Frank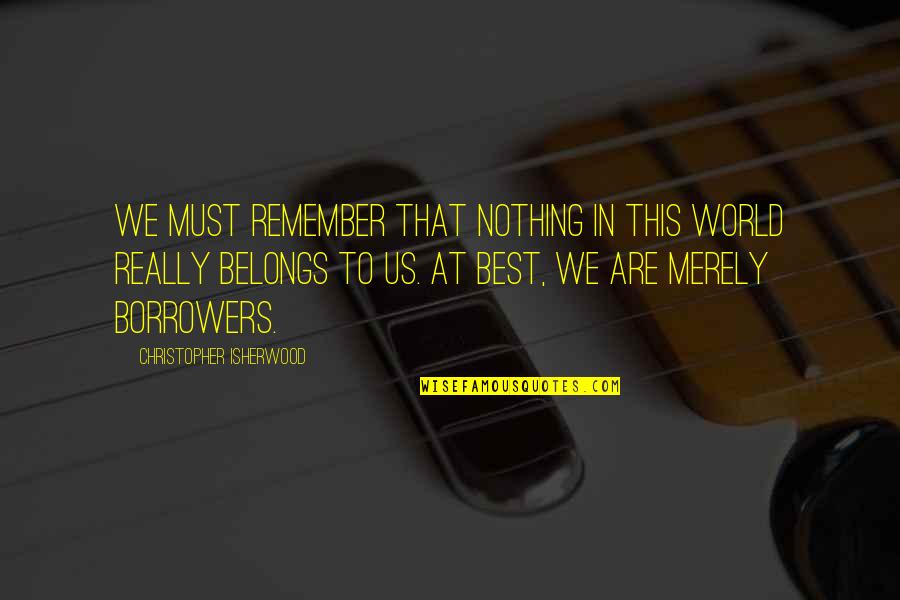 We must remember that nothing in this world really belongs to us. At best, we are merely borrowers.
—
Christopher Isherwood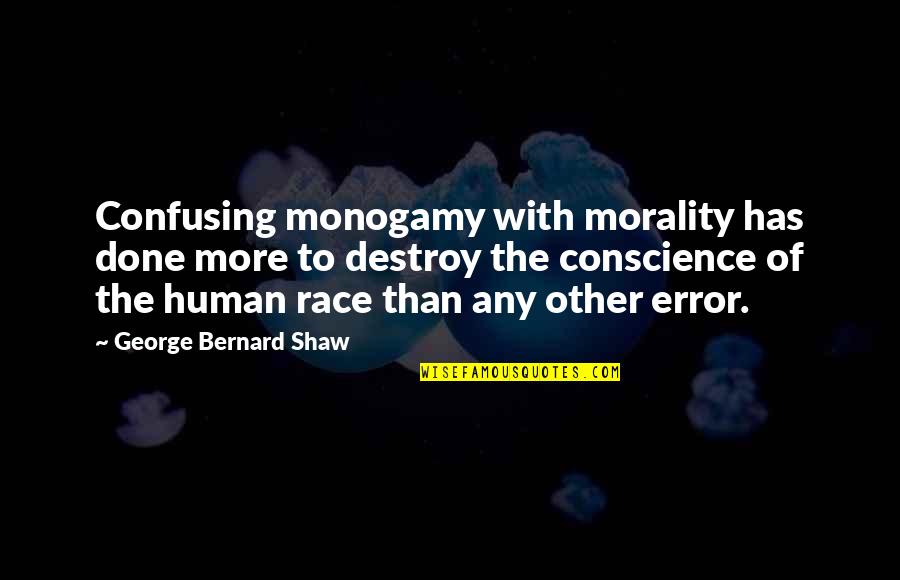 Confusing monogamy with morality has done more to destroy the conscience of the human race than any other error.
—
George Bernard Shaw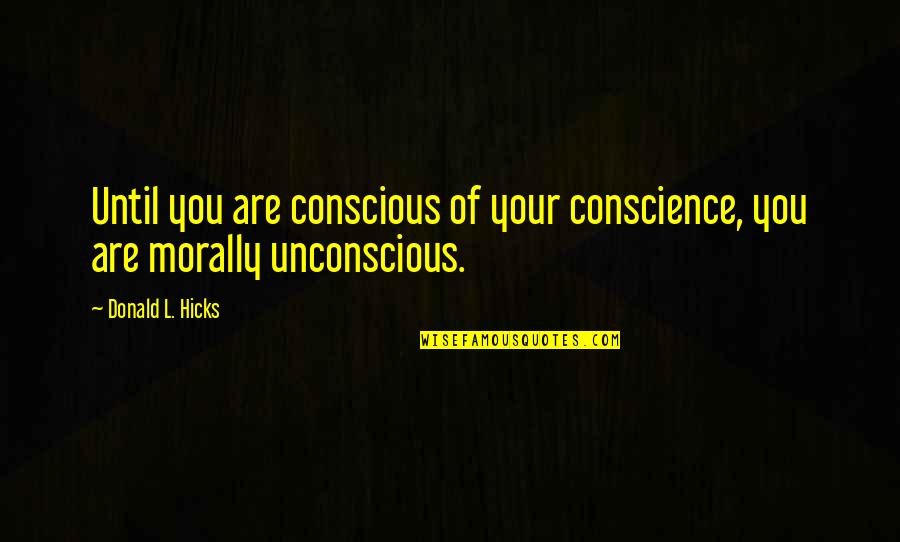 Until you are conscious of your conscience, you are morally unconscious.
—
Donald L. Hicks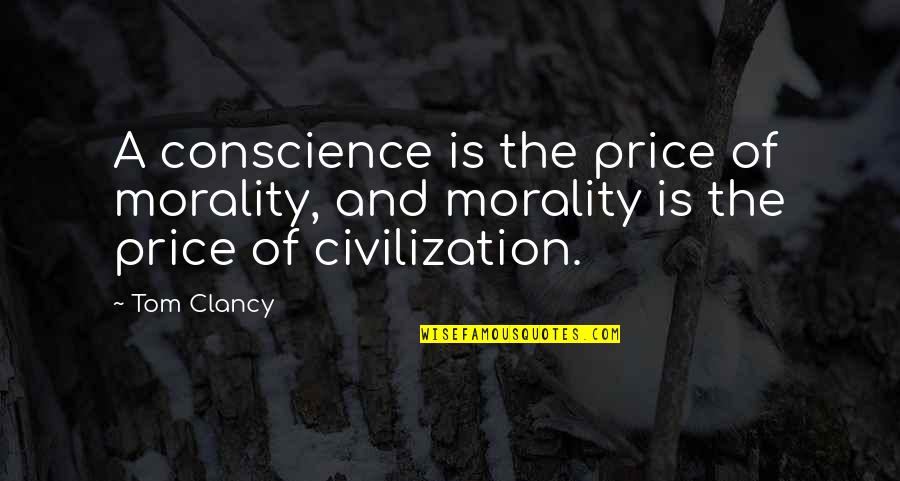 A conscience is the price of morality, and morality is the price of civilization.
—
Tom Clancy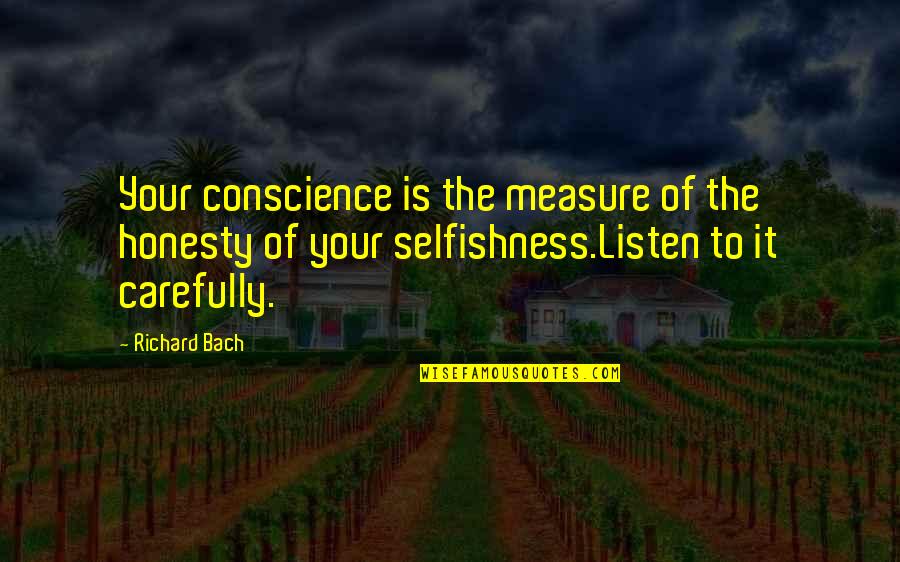 Your conscience is the measure of the honesty of your selfishness.
Listen to it carefully.
—
Richard Bach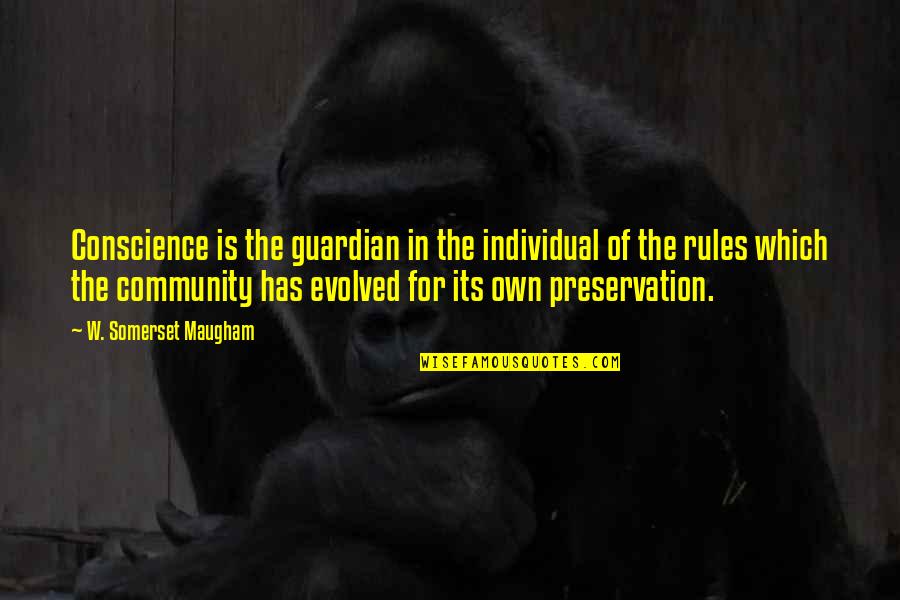 Conscience is the guardian in the individual of the rules which the community has evolved for its own preservation.
—
W. Somerset Maugham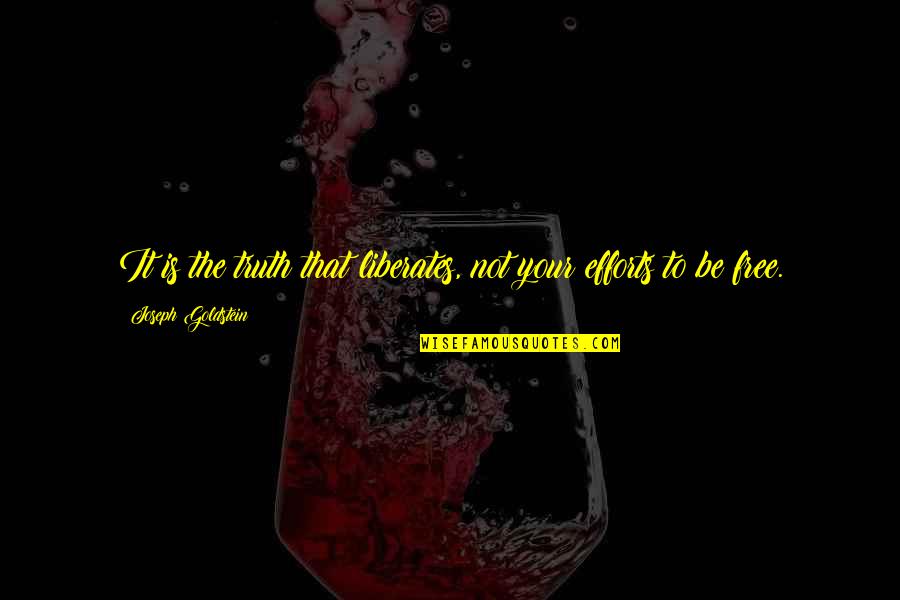 It is the truth that liberates, not your efforts to be free.
—
Joseph Goldstein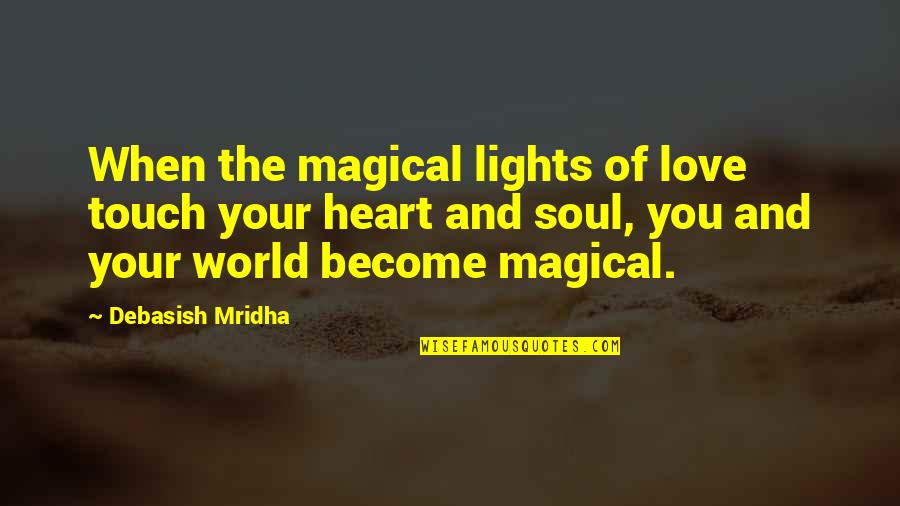 When the magical lights of love touch your heart and soul, you and your world become magical. —
Debasish Mridha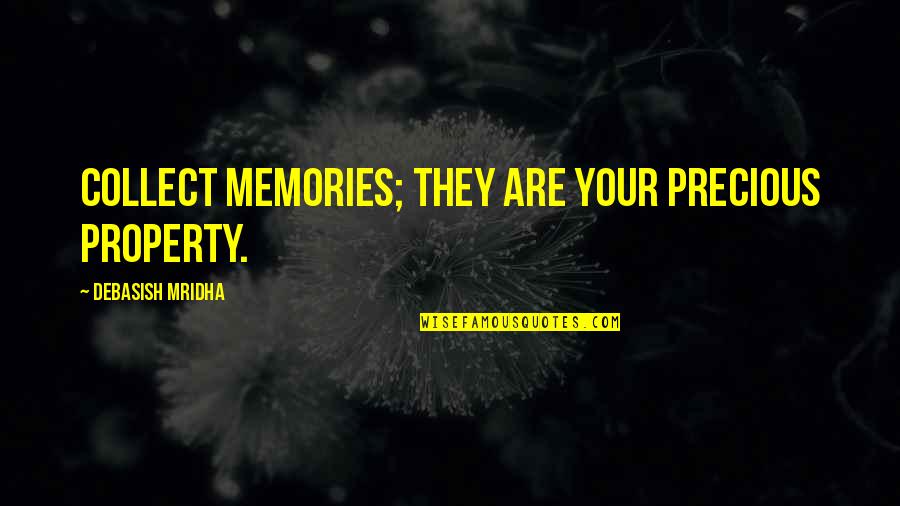 Collect memories; they are your precious property. —
Debasish Mridha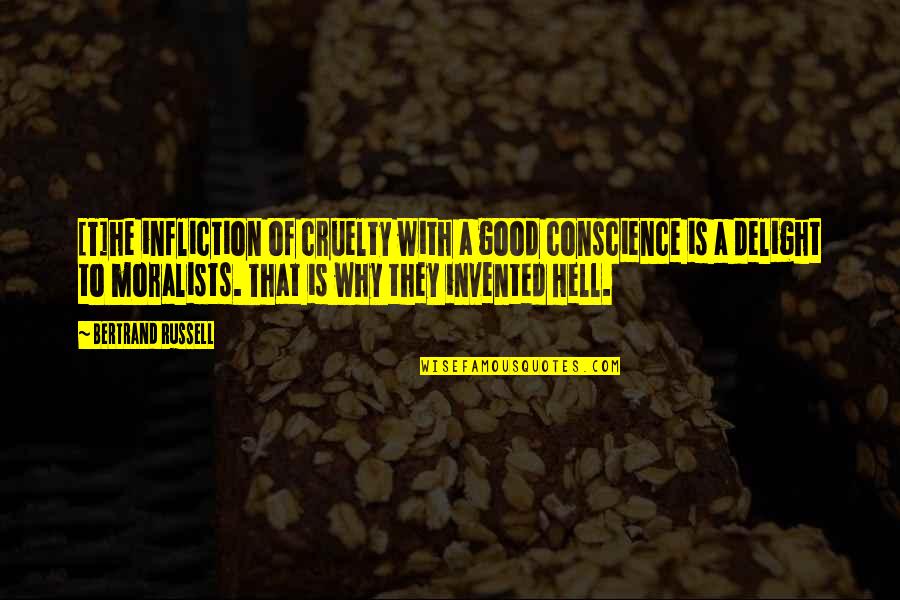 [T]he infliction of cruelty with a good conscience is a delight to moralists. That is why they invented Hell. —
Bertrand Russell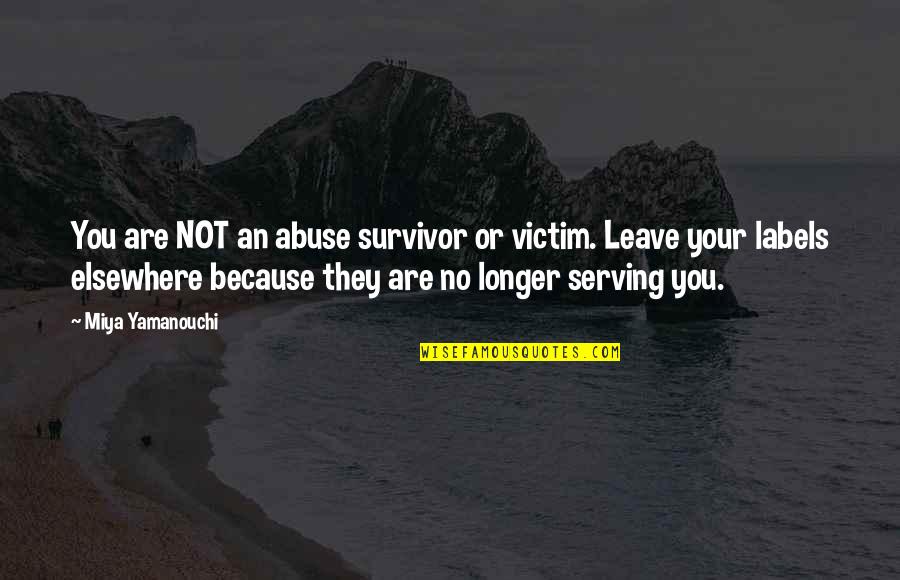 You are NOT an abuse survivor or victim. Leave your labels elsewhere because they are no longer serving you. —
Miya Yamanouchi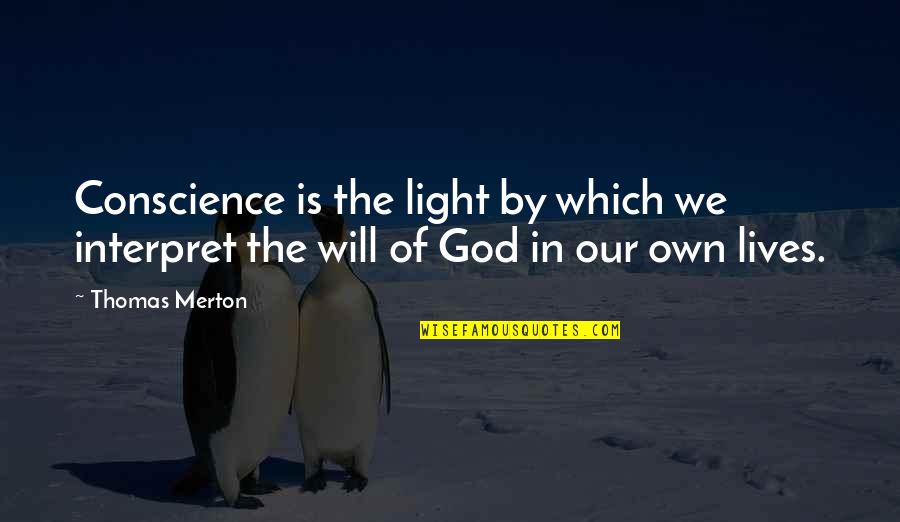 Conscience is the light by which we interpret the will of God in our own lives. —
Thomas Merton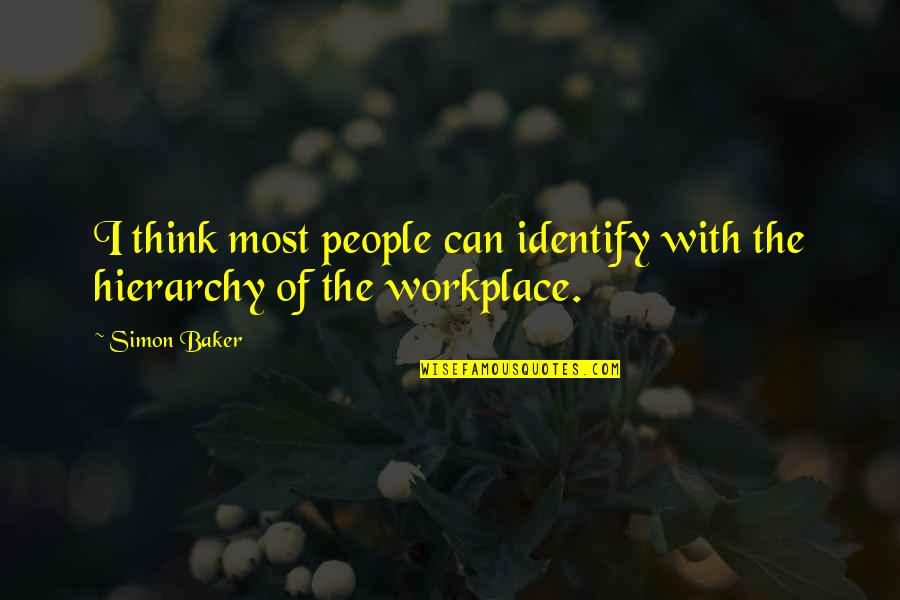 I think most people can identify with the hierarchy of the workplace. —
Simon Baker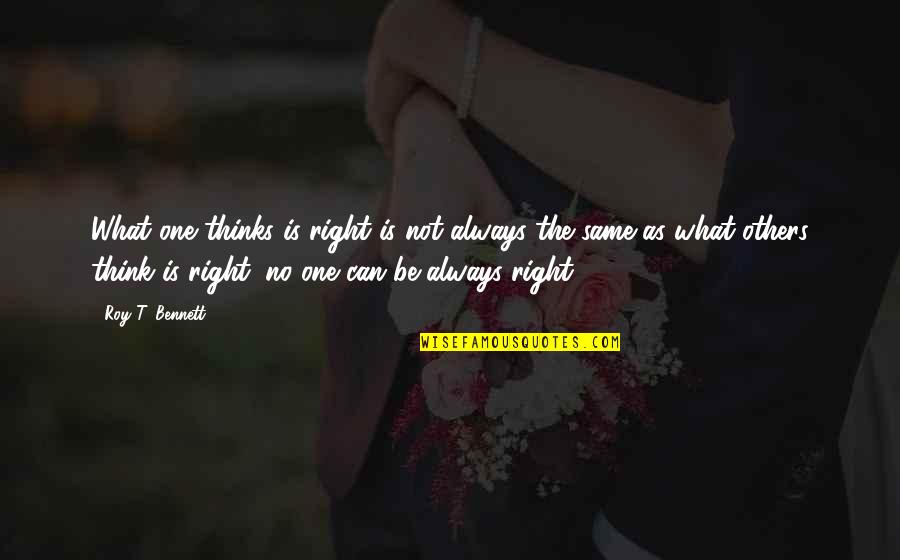 What one thinks is right is not always the same as what others think is right; no one can be always right. —
Roy T. Bennett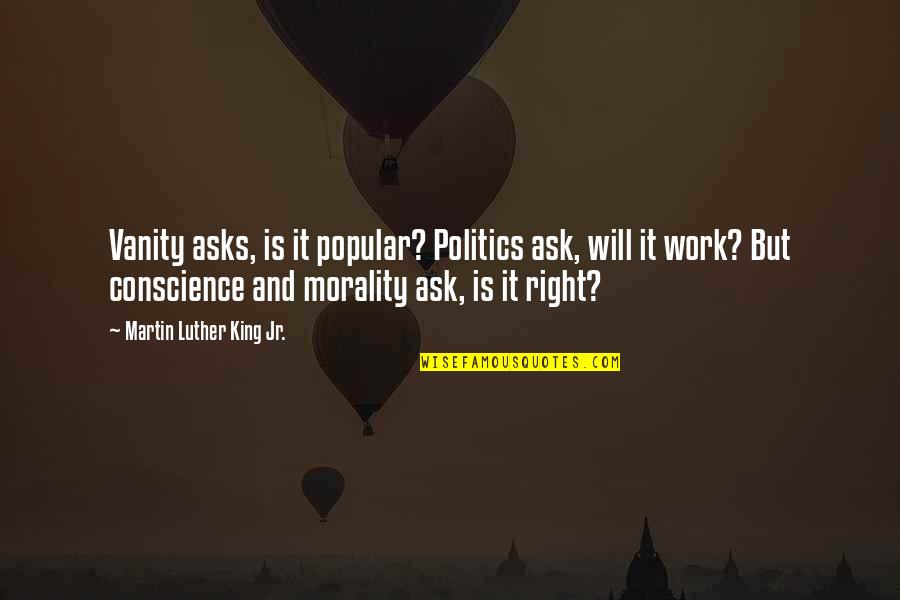 Vanity asks, is it popular? Politics ask, will it work? But
conscience and morality
ask, is it right? —
Martin Luther King Jr.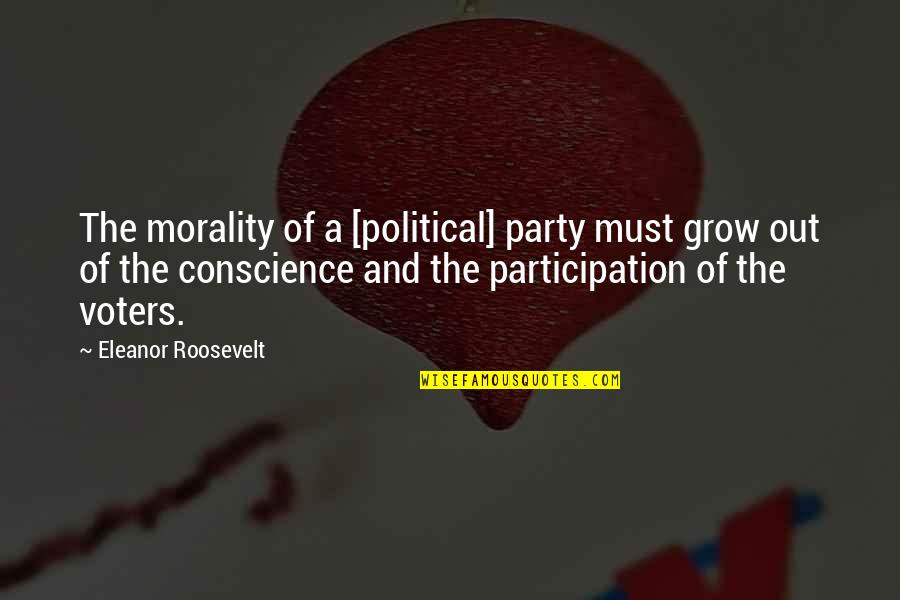 The morality of a [political] party must grow out of the conscience and the participation of the voters. —
Eleanor Roosevelt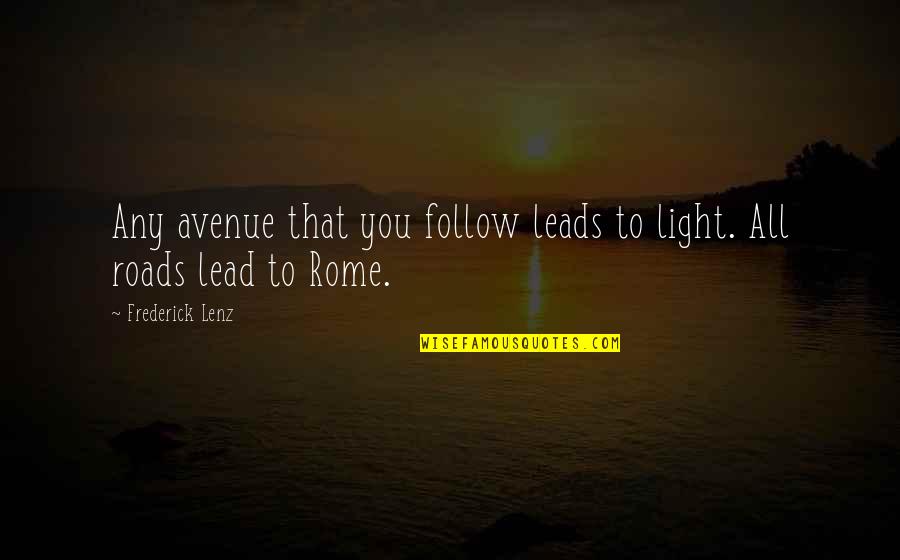 Any avenue that you follow leads to light. All roads lead to Rome. —
Frederick Lenz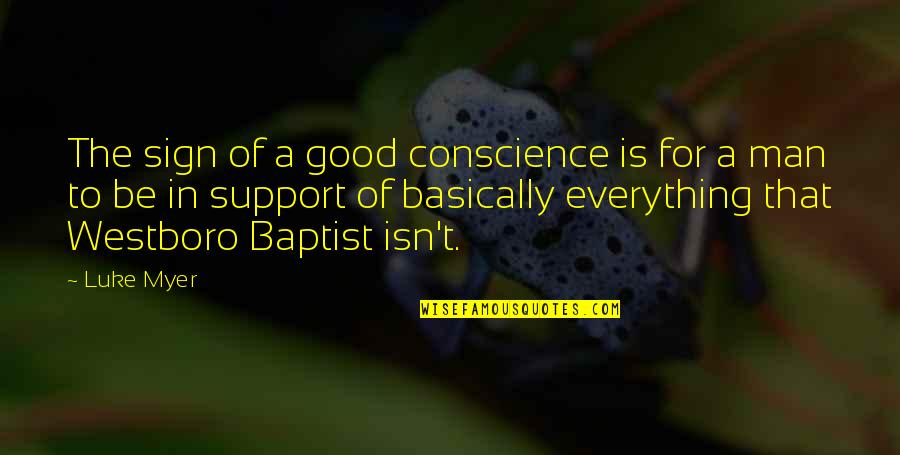 The sign of a good conscience is for a man to be in support of basically everything that Westboro Baptist isn't. —
Luke Myer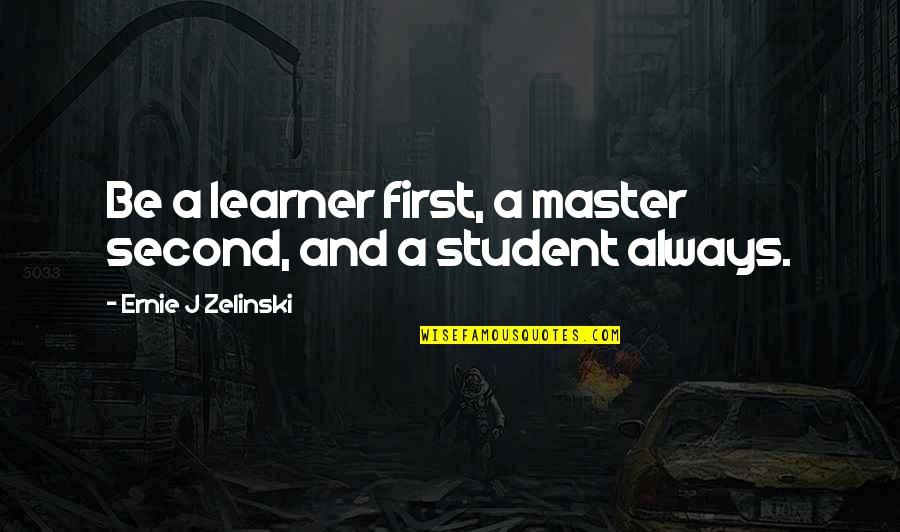 Be a learner first, a master second, and a student always. —
Ernie J Zelinski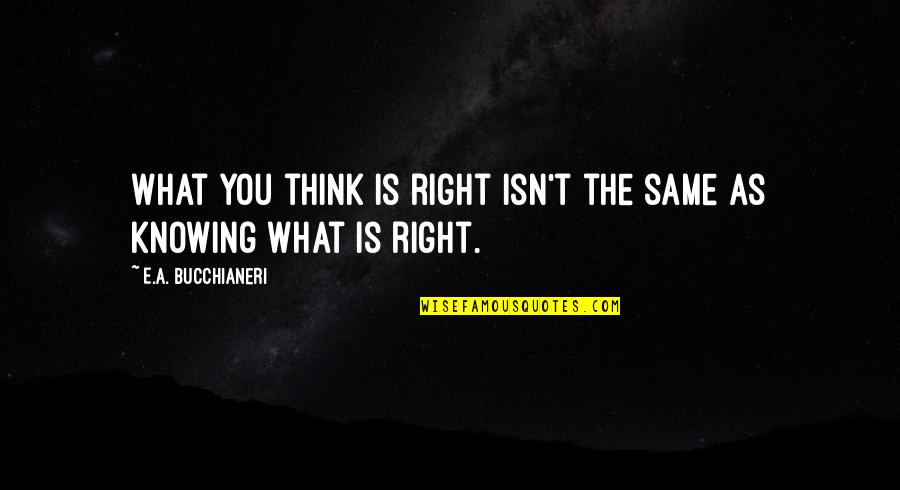 What you think is right isn't the same as knowing what is right. —
E.A. Bucchianeri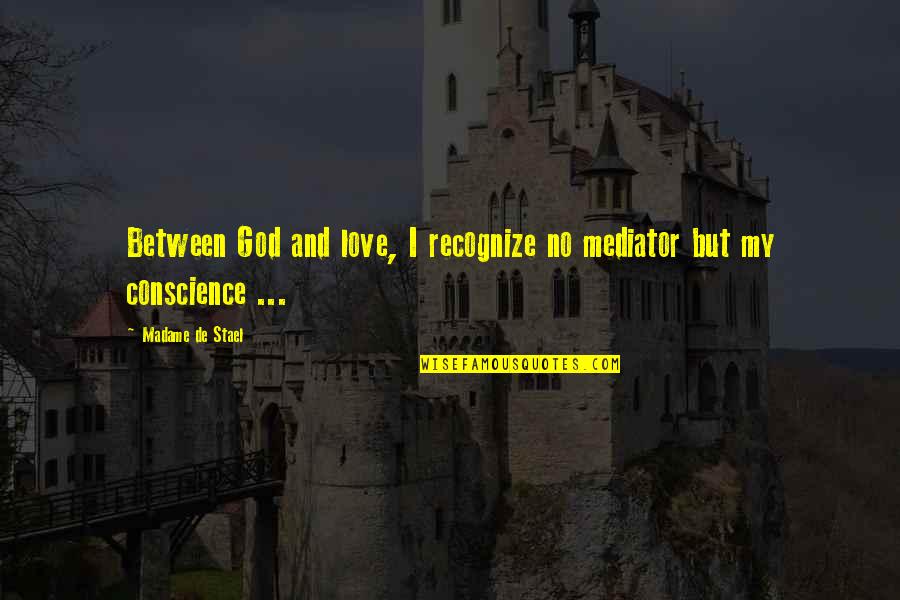 Between God and love, I recognize no mediator but my conscience ... —
Madame De Stael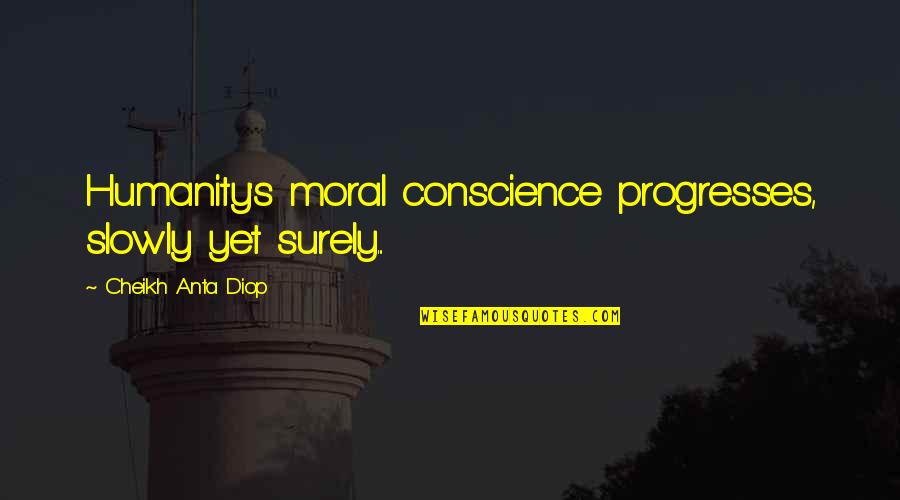 Humanity's moral conscience progresses, slowly yet surely... —
Cheikh Anta Diop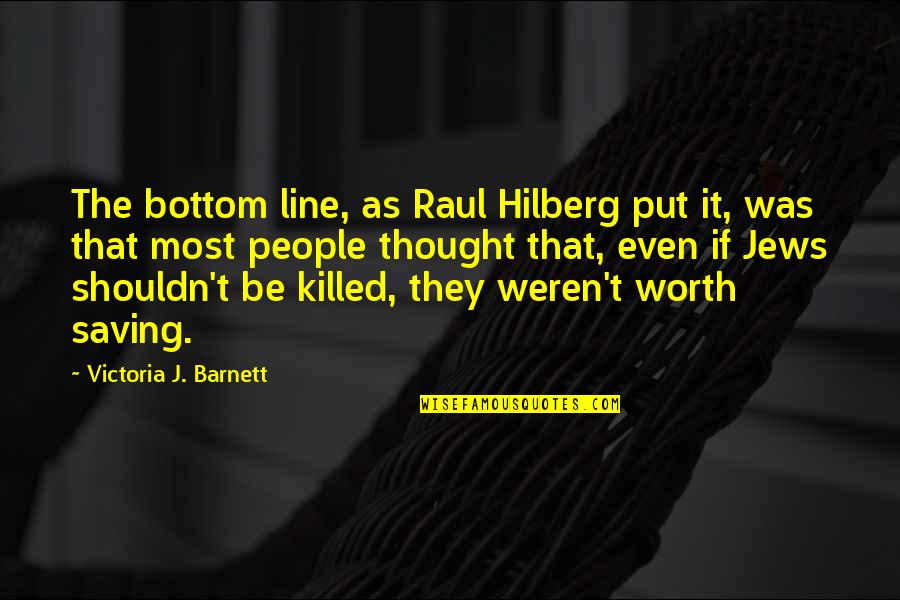 The bottom line, as Raul Hilberg put it, was that most people thought that, even if Jews shouldn't be killed, they weren't worth saving. —
Victoria J. Barnett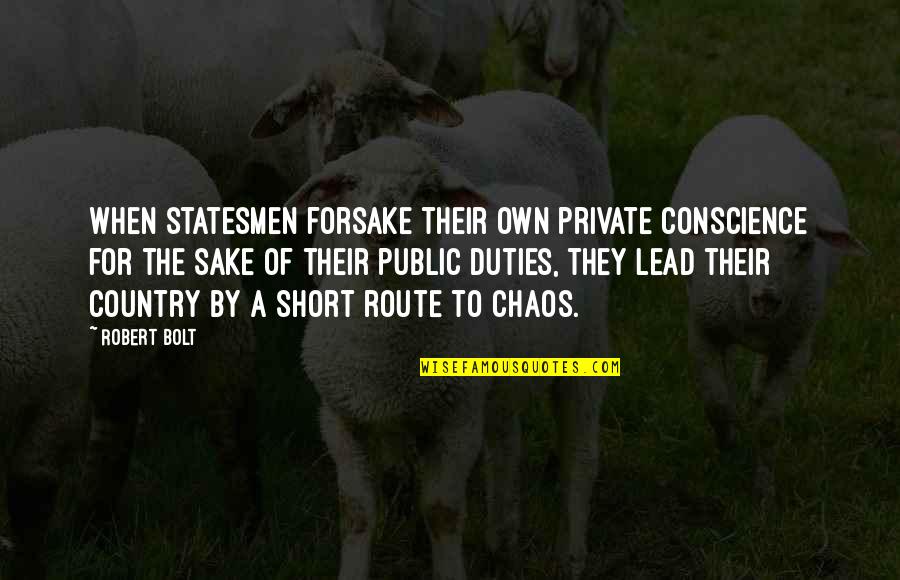 When statesmen forsake their own private conscience for the sake of their public duties, they lead their country by a short route to chaos. —
Robert Bolt