Conflict And Communication Quotes
Collection of top 22 famous quotes about Conflict And Communication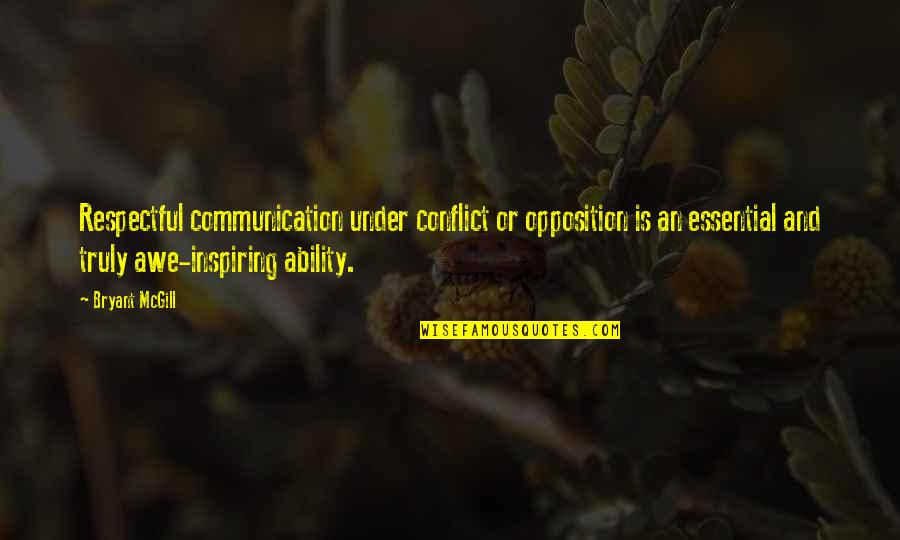 Respectful communication under conflict or opposition is an essential and truly awe-inspiring ability.
—
Bryant McGill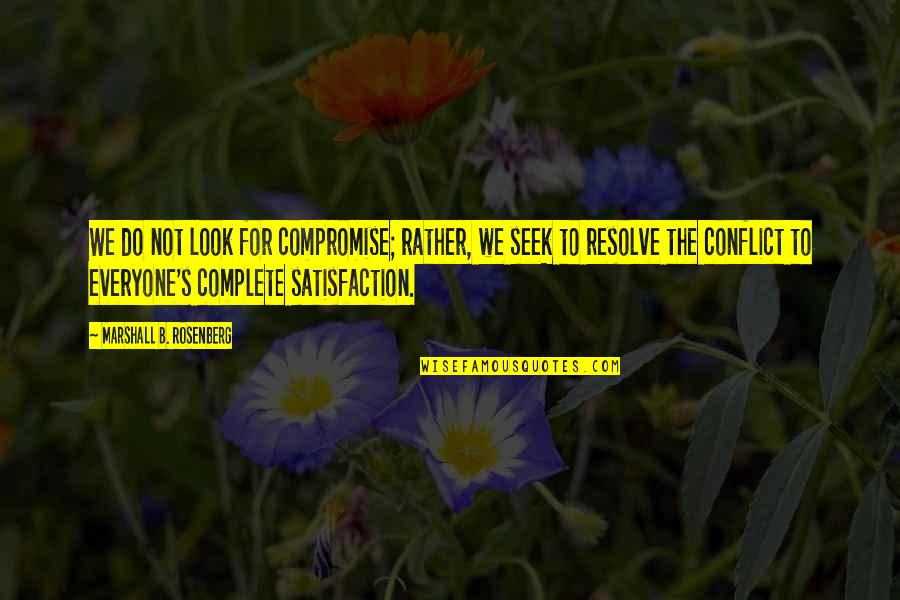 We do not look for compromise; rather, we seek to resolve the conflict to everyone's complete satisfaction.
—
Marshall B. Rosenberg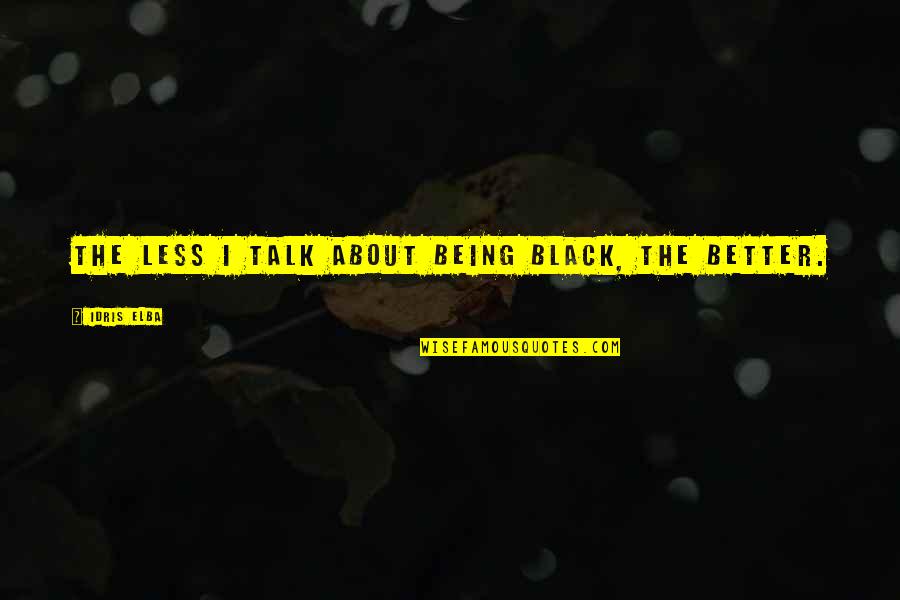 The less I talk about being black, the better.
—
Idris Elba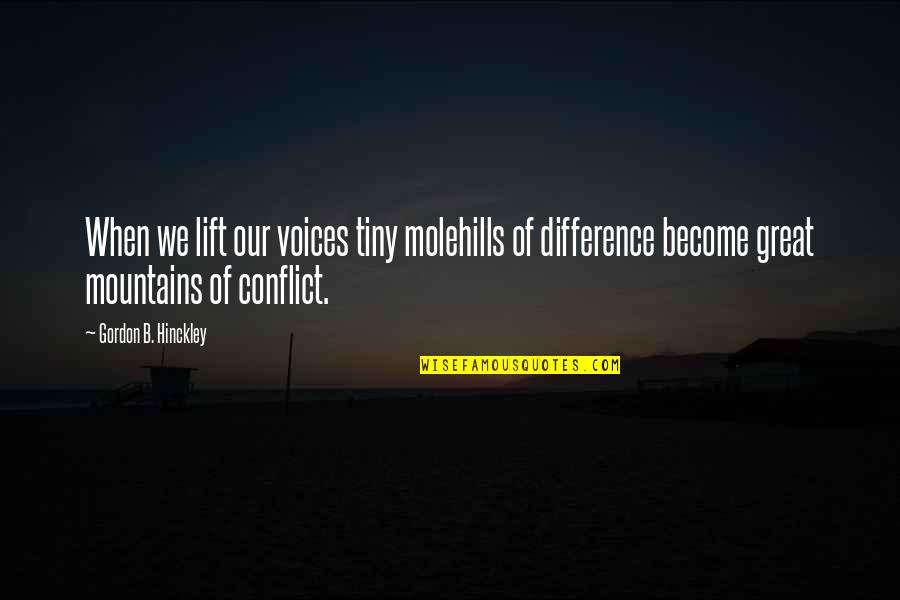 When we lift our voices tiny molehills of difference become great mountains of conflict.
—
Gordon B. Hinckley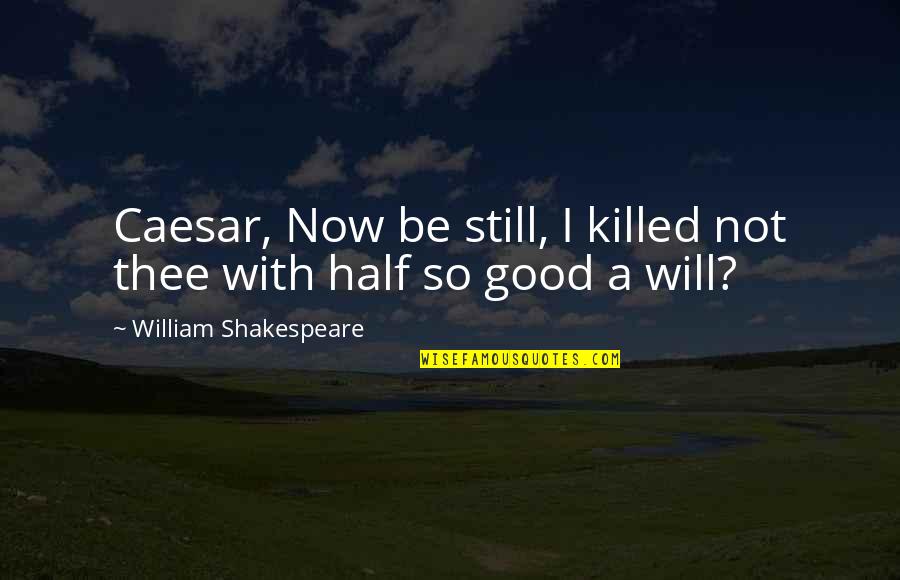 Caesar, Now be still, I killed not thee with half so good a will?
—
William Shakespeare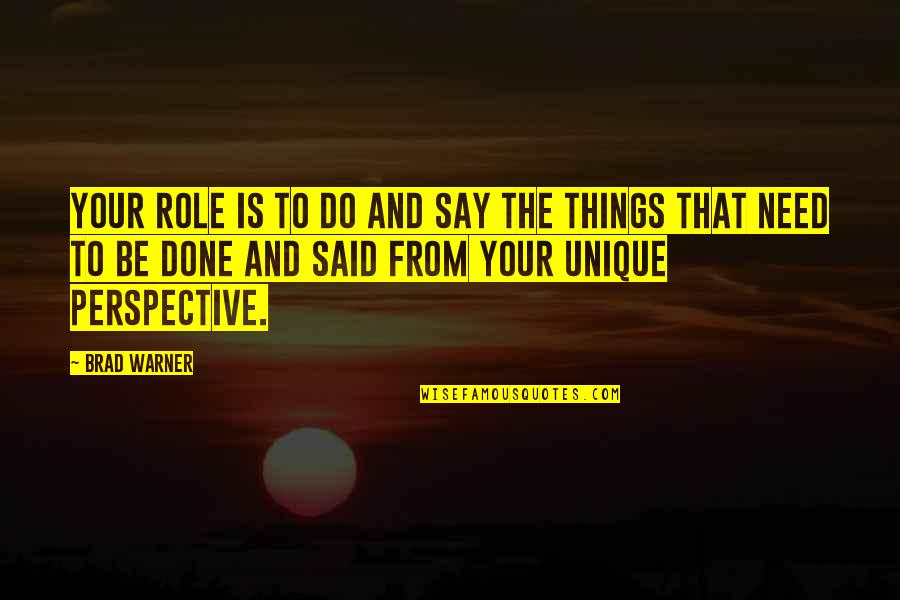 Your role is to do and say the things that need to be done and said from your unique perspective.
—
Brad Warner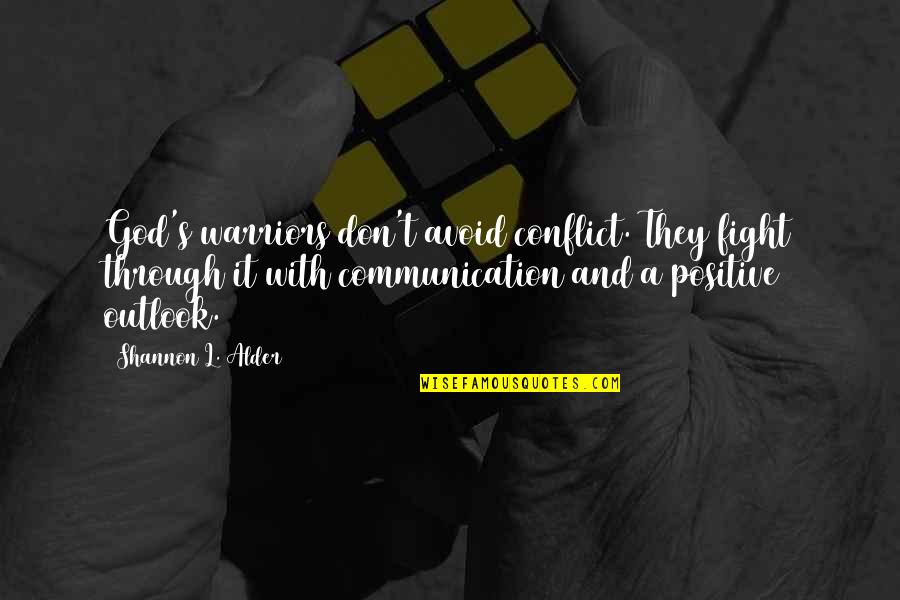 God's warriors don't avoid conflict. They fight through it with communication and a positive outlook.
—
Shannon L. Alder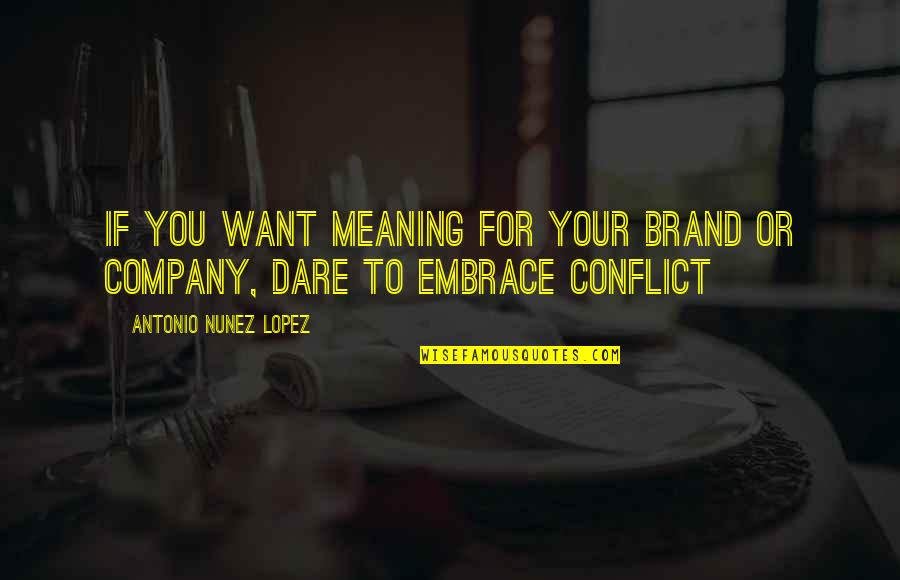 If you want meaning for your brand or company, dare to embrace conflict
—
Antonio Nunez Lopez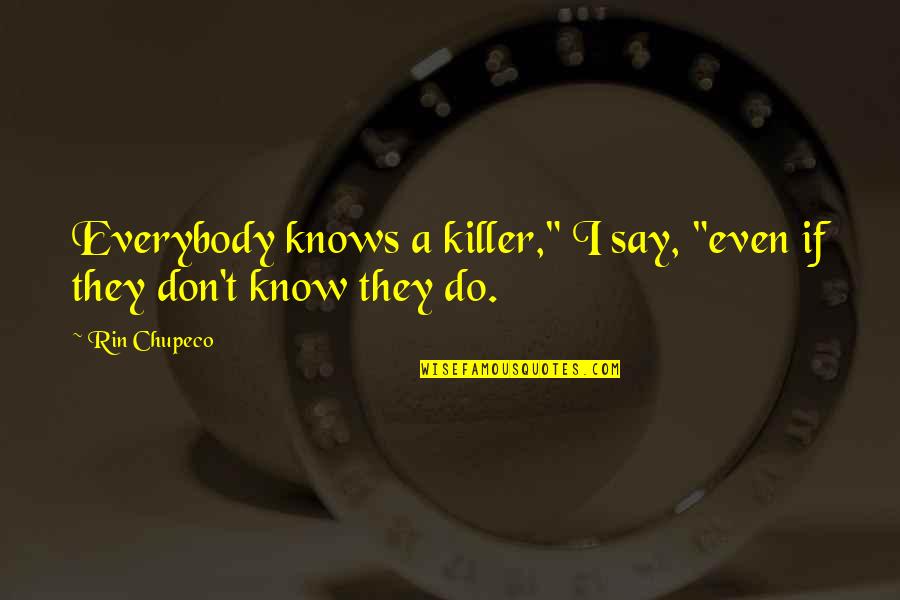 Everybody knows a killer," I say, "even if they don't know they do.
—
Rin Chupeco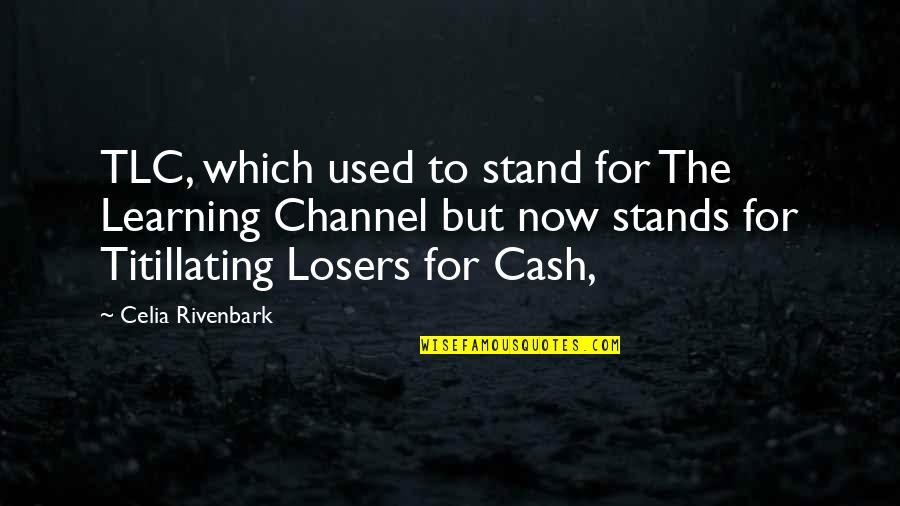 TLC, which used to stand for The Learning Channel but now stands for Titillating Losers for Cash,
—
Celia Rivenbark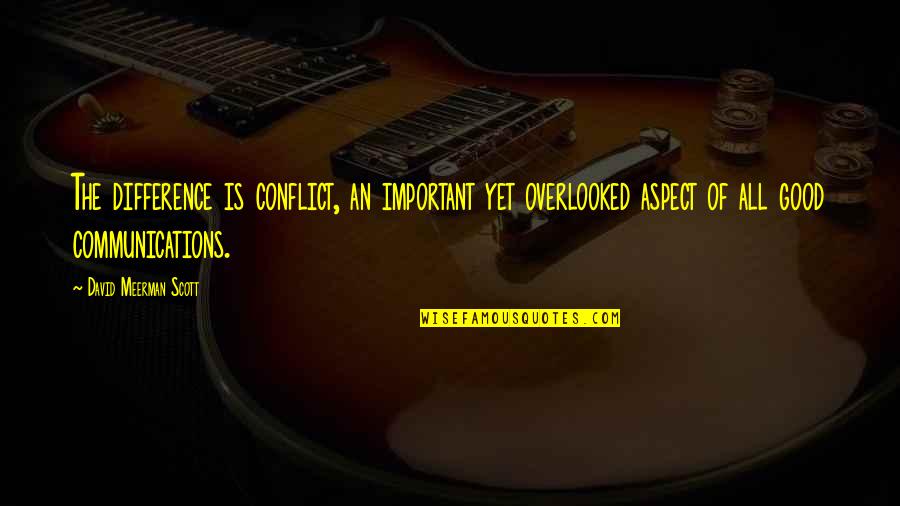 The difference is conflict, an important yet overlooked aspect of all good communications.
—
David Meerman Scott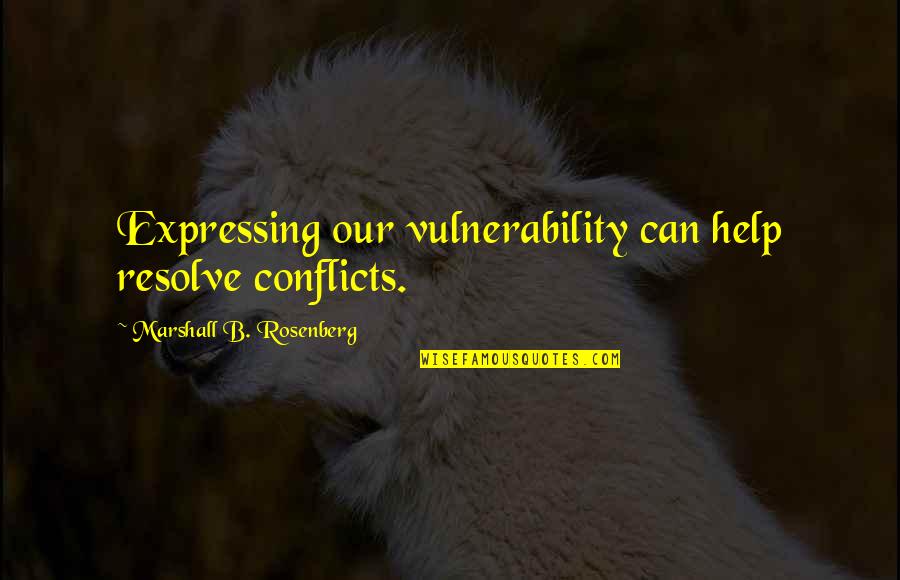 Expressing our vulnerability can help resolve conflicts. —
Marshall B. Rosenberg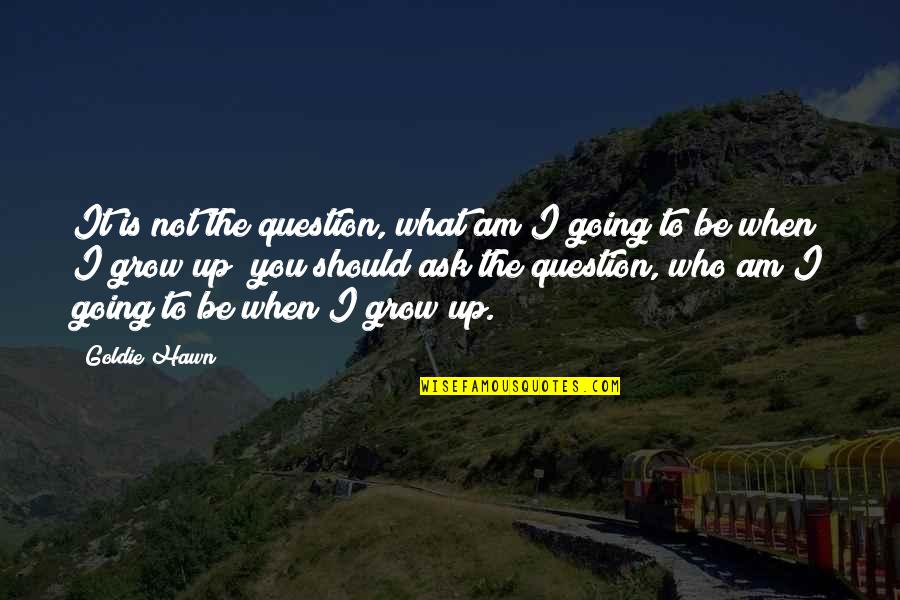 It is not the question, what am I going to be when I grow up; you should ask the question, who am I going to be when I grow up. —
Goldie Hawn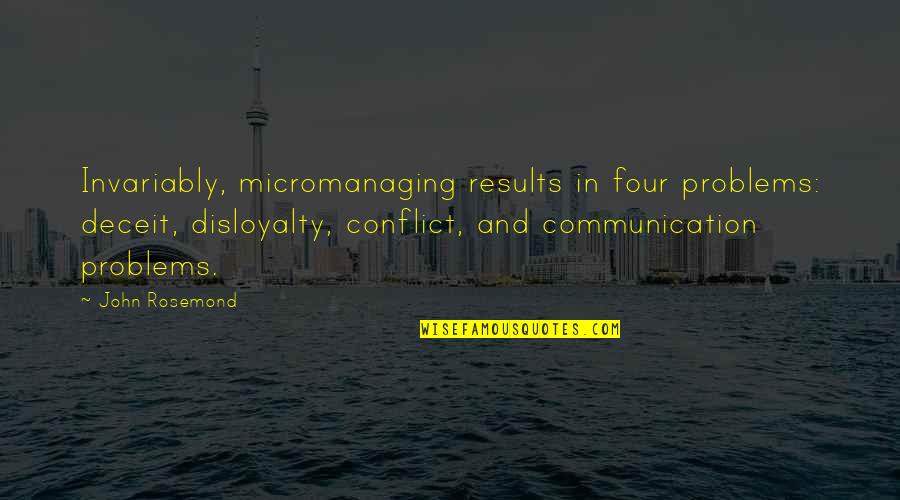 Invariably, micromanaging results in four problems: deceit, disloyalty, conflict, and communication problems. —
John Rosemond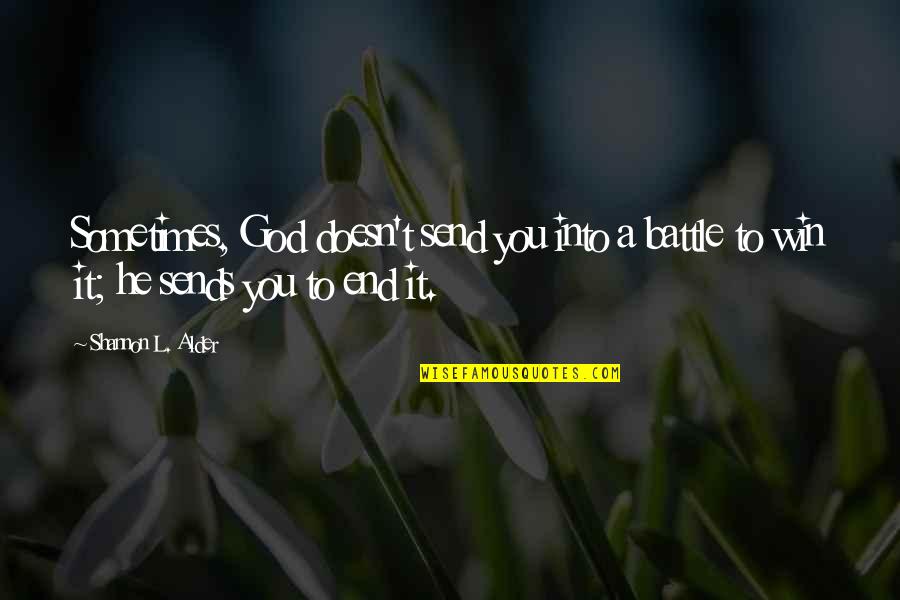 Sometimes, God doesn't send you into a battle to win it; he sends you to end it. —
Shannon L. Alder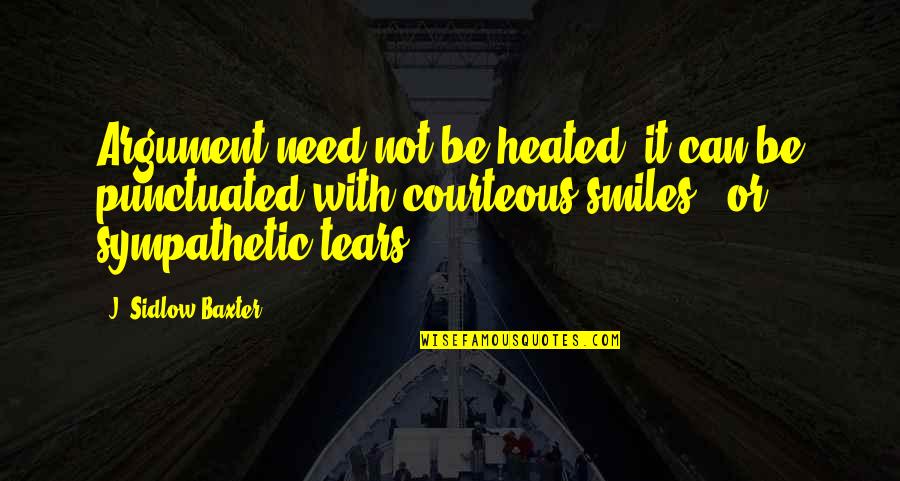 Argument need not be heated; it can be punctuated with courteous smiles - or sympathetic tears. —
J. Sidlow Baxter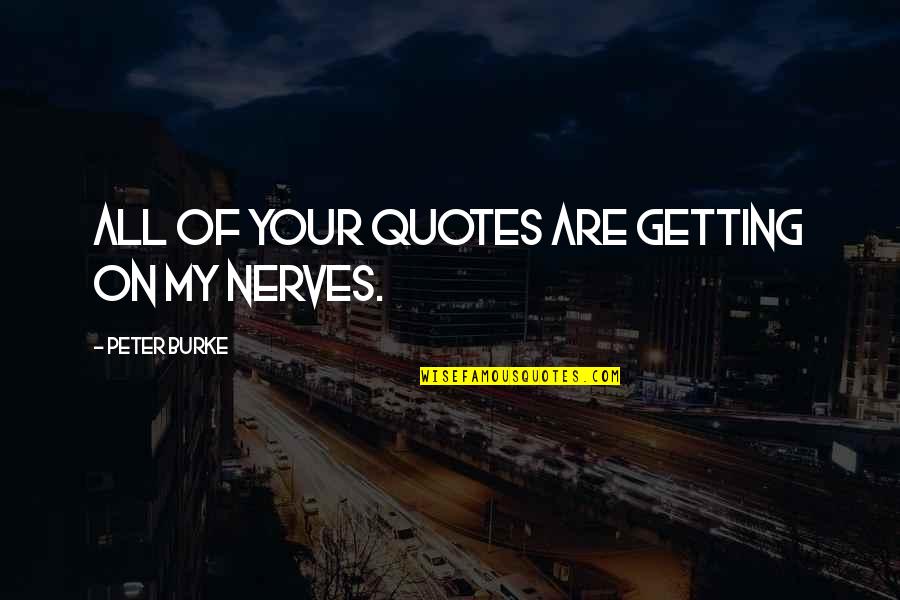 All of your quotes are getting on my nerves. —
Peter Burke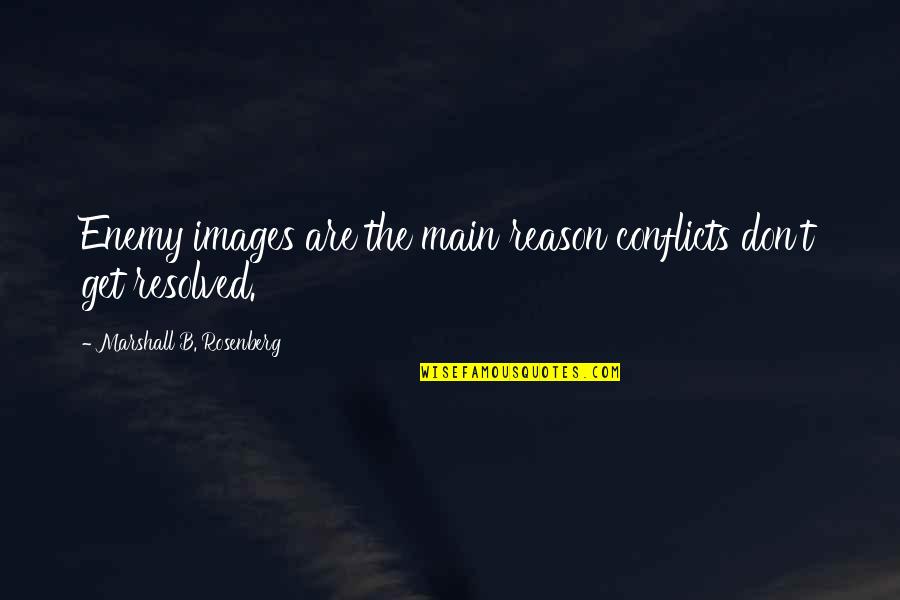 Enemy images are the main reason conflicts don't get resolved. —
Marshall B. Rosenberg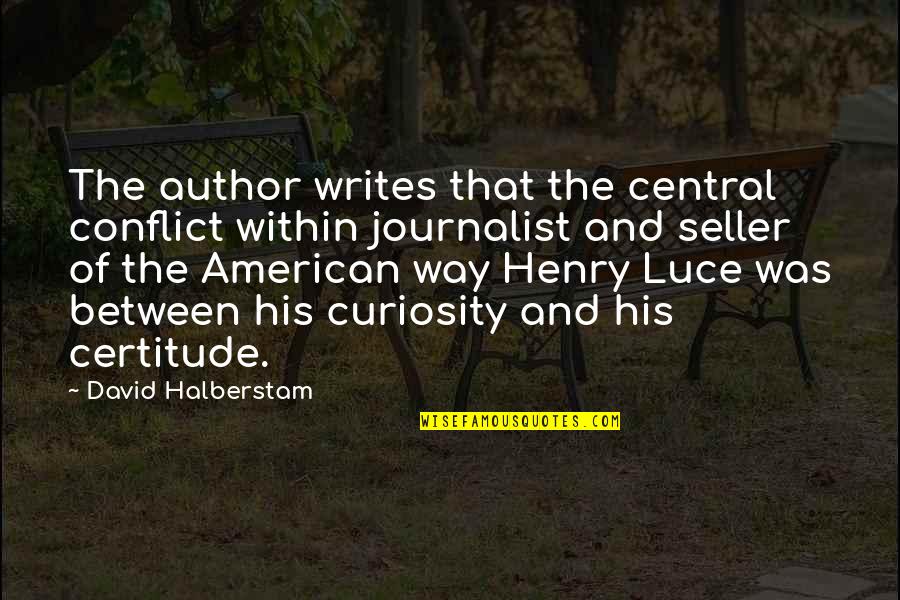 The author writes that the central conflict within journalist and seller of the American way Henry Luce was between his curiosity and his certitude. —
David Halberstam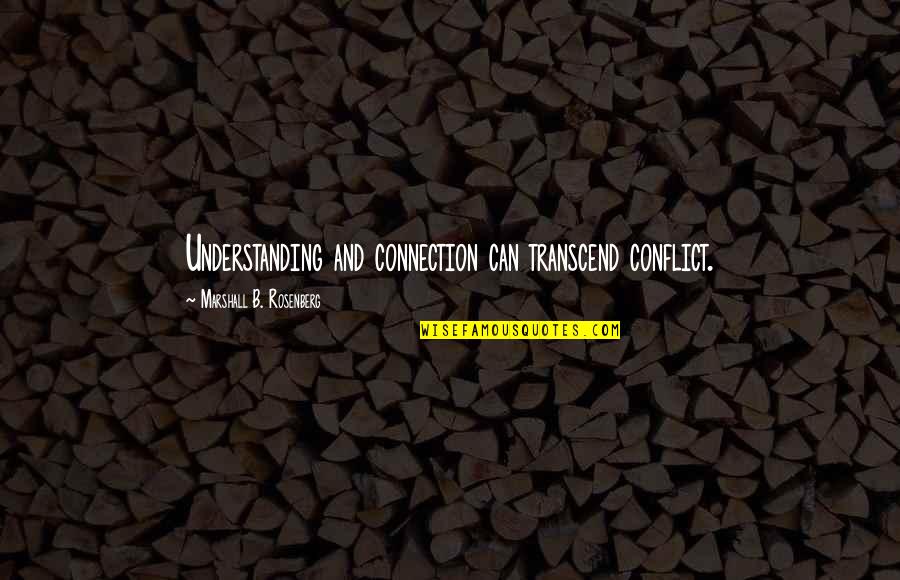 Understanding and connection can transcend conflict. —
Marshall B. Rosenberg
The key to handling problems and conflict within an organization is to keep the channels of communication wide open. —
Anita Roddick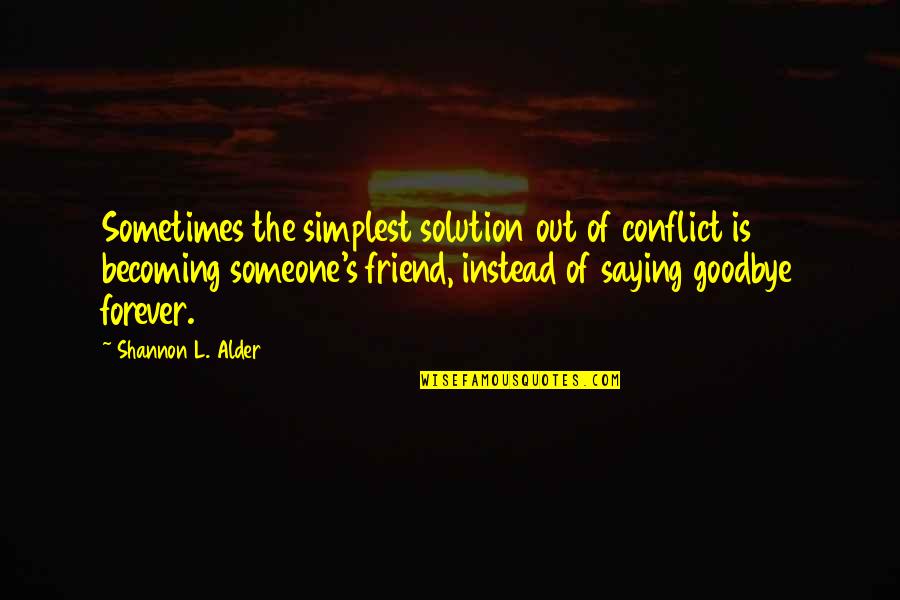 Sometimes the simplest solution out of conflict is becoming someone's friend, instead of saying goodbye forever. —
Shannon L. Alder