Colour Of Eyes Quotes
Collection of top 31 famous quotes about Colour Of Eyes
Colour Of Eyes Quotes & Sayings
Happy to read and share the best inspirational Colour Of Eyes quotes, sayings and quotations on Wise Famous Quotes.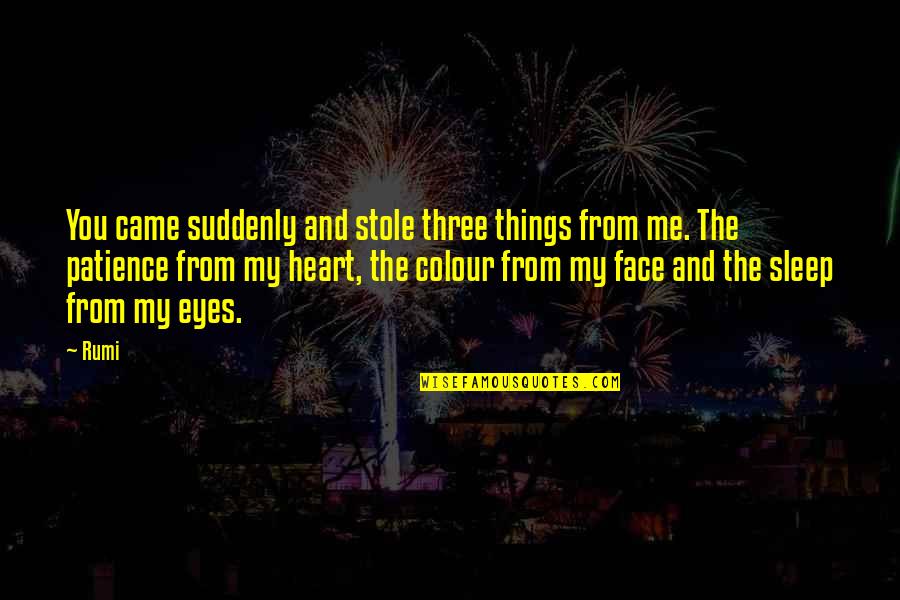 You came suddenly and stole three things from me. The patience from my heart, the colour from my face and the sleep from my eyes.
—
Rumi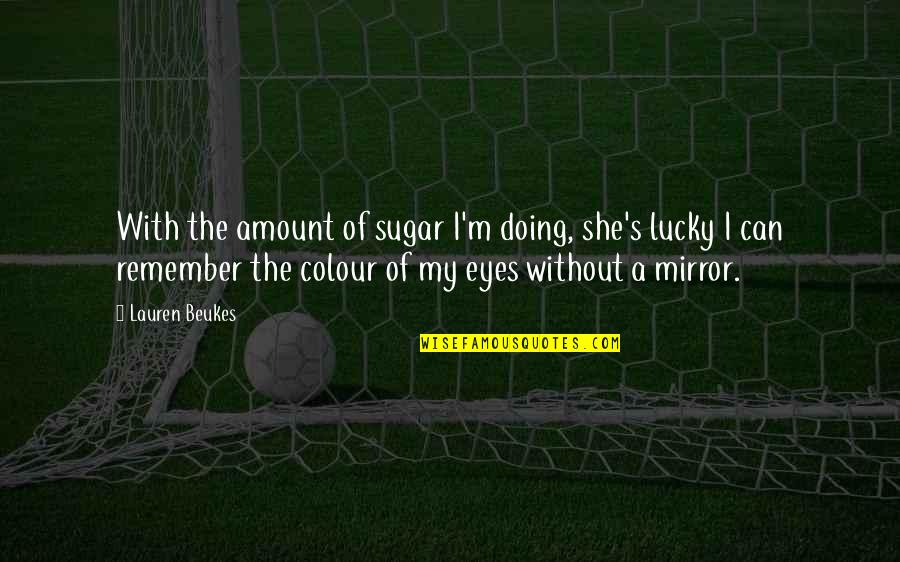 With the amount of sugar I'm doing, she's lucky I can remember the colour of my eyes without a mirror.
—
Lauren Beukes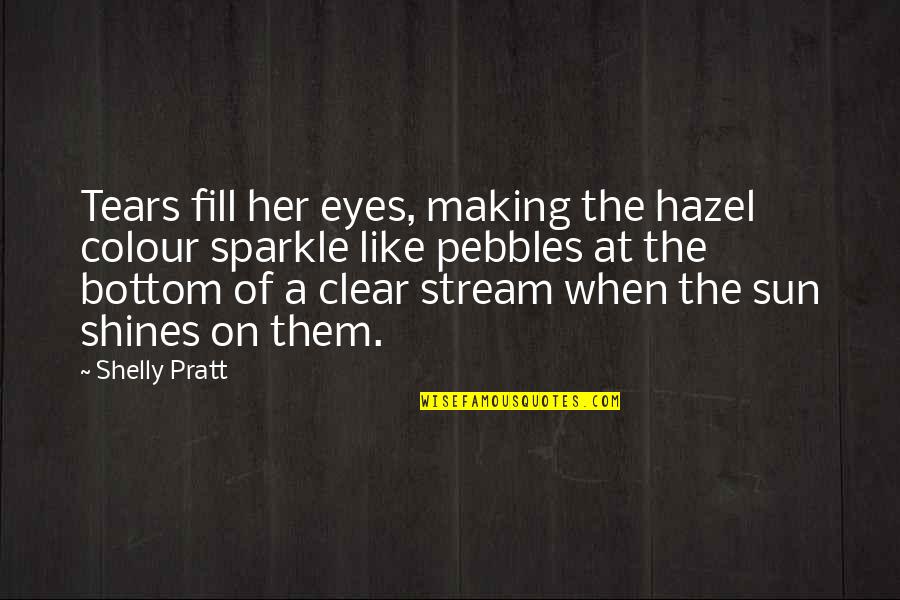 Tears fill her eyes, making the hazel colour sparkle like pebbles at the bottom of a clear stream when the sun shines on them.
—
Shelly Pratt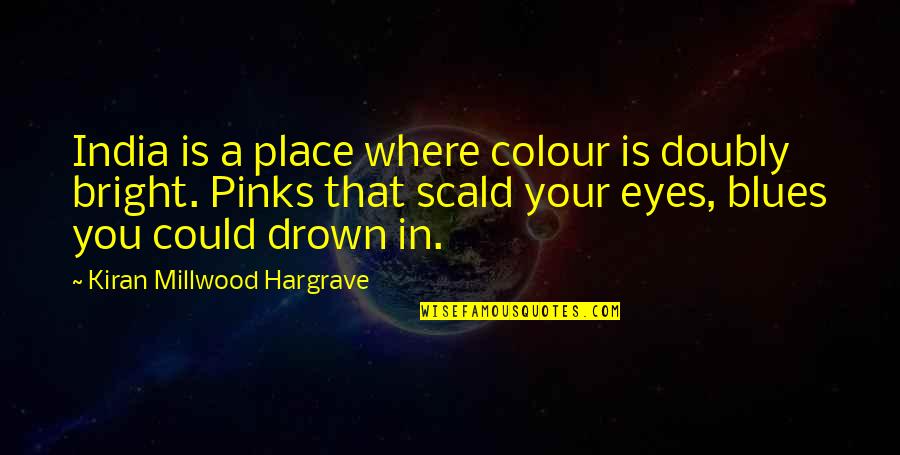 India is a place where colour is doubly bright. Pinks that scald your eyes, blues you could drown in.
—
Kiran Millwood Hargrave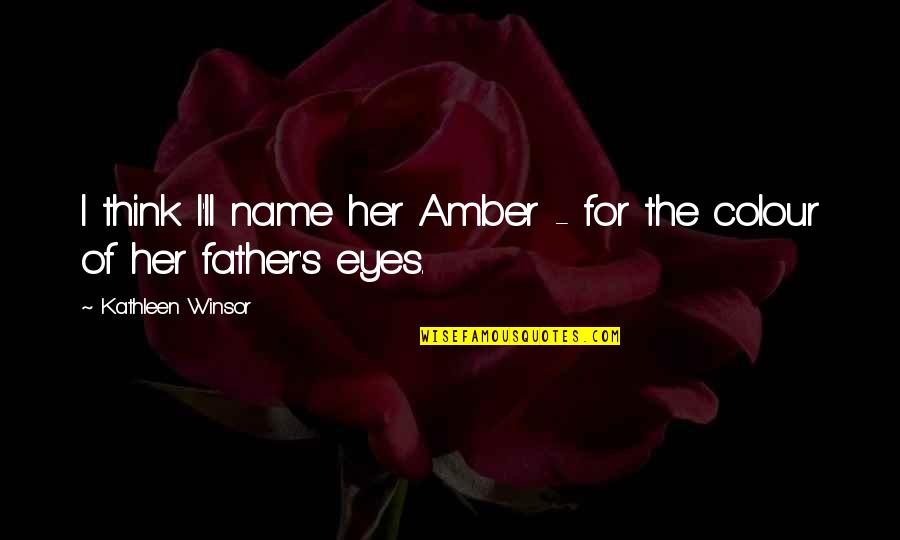 I think I'll name her Amber - for the colour of her father's eyes.
—
Kathleen Winsor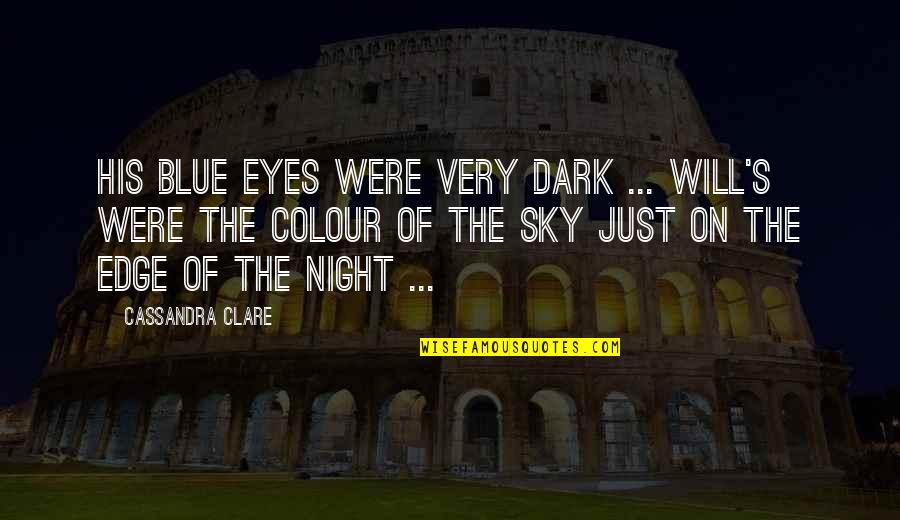 His blue eyes were very dark ... Will's were the colour of the sky just on the edge of the night ...
—
Cassandra Clare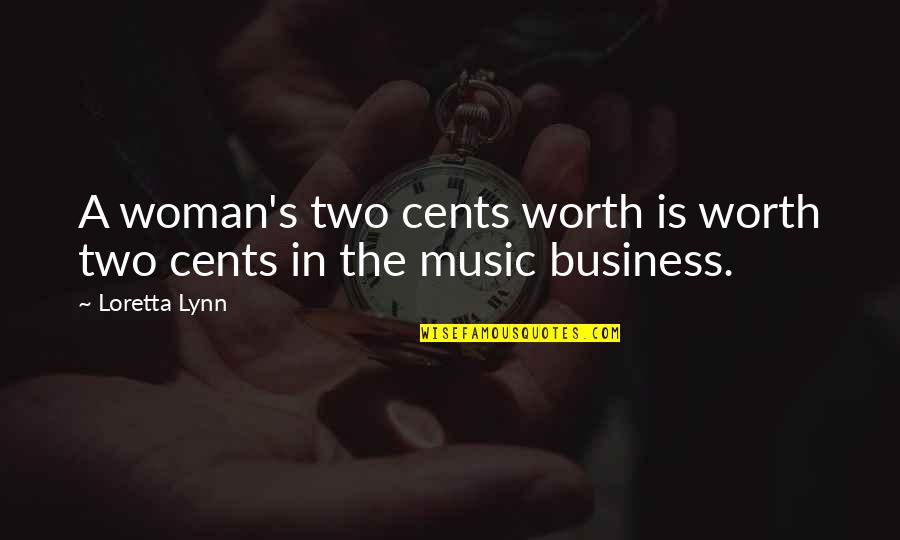 A woman's two cents worth is worth two cents in the music business.
—
Loretta Lynn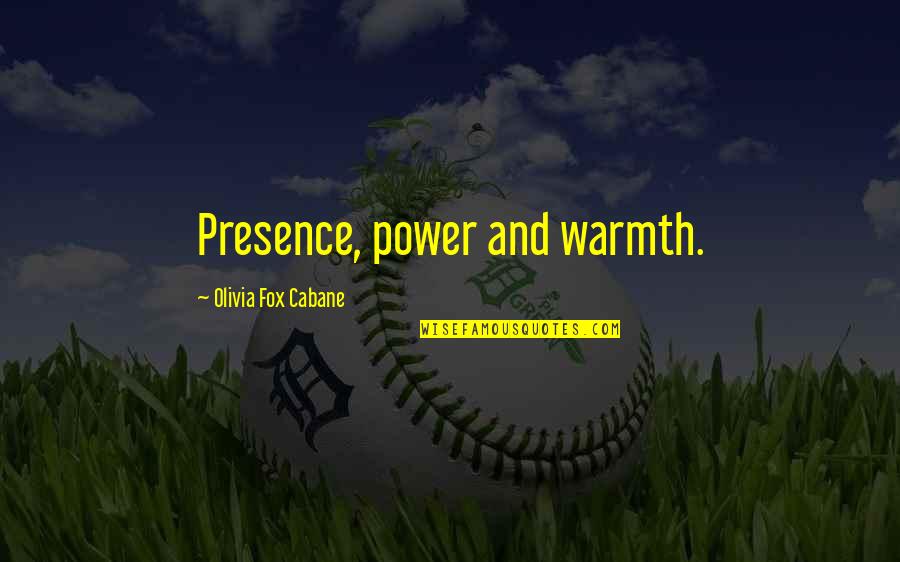 Presence, power and warmth. —
Olivia Fox Cabane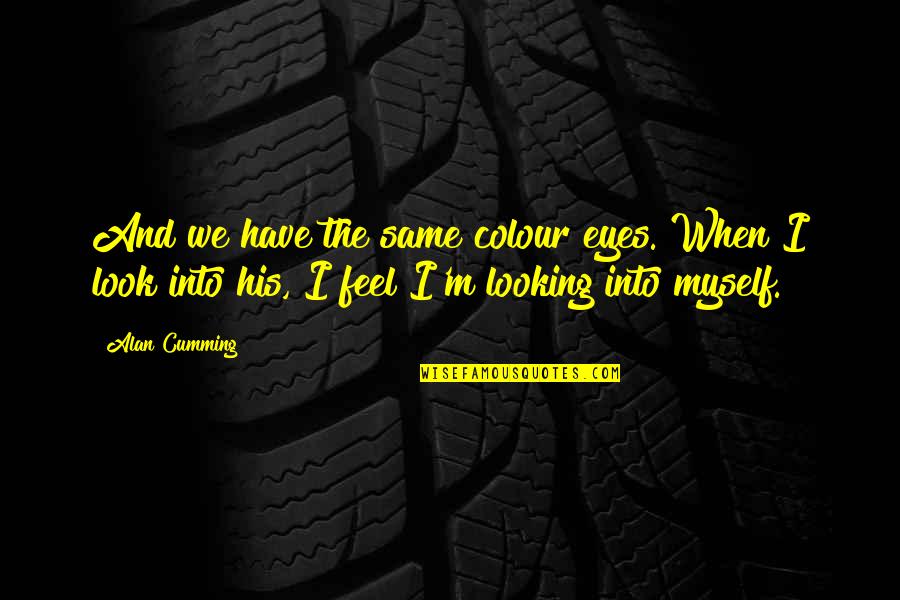 And we have the same colour eyes. When I look into his, I feel I'm looking into myself. —
Alan Cumming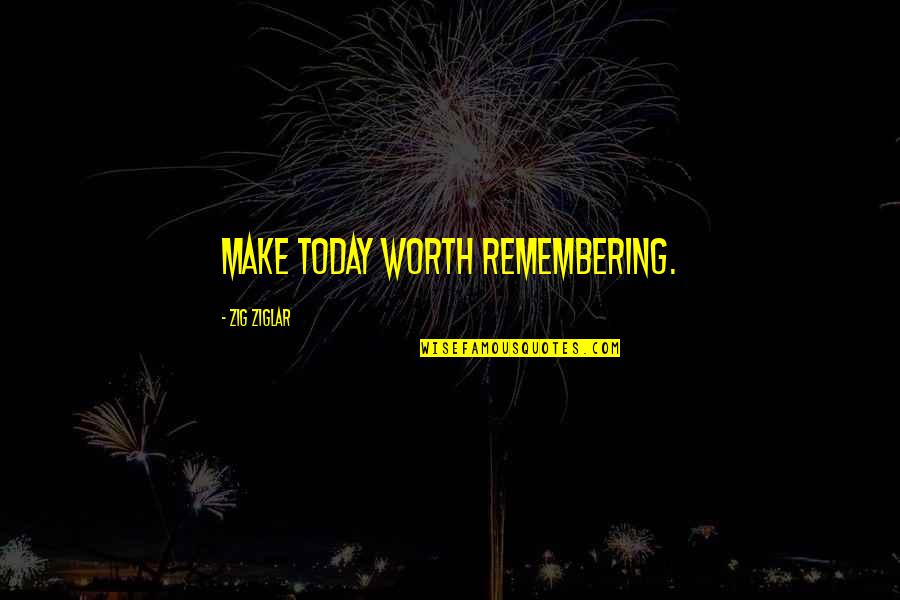 Make today worth remembering. —
Zig Ziglar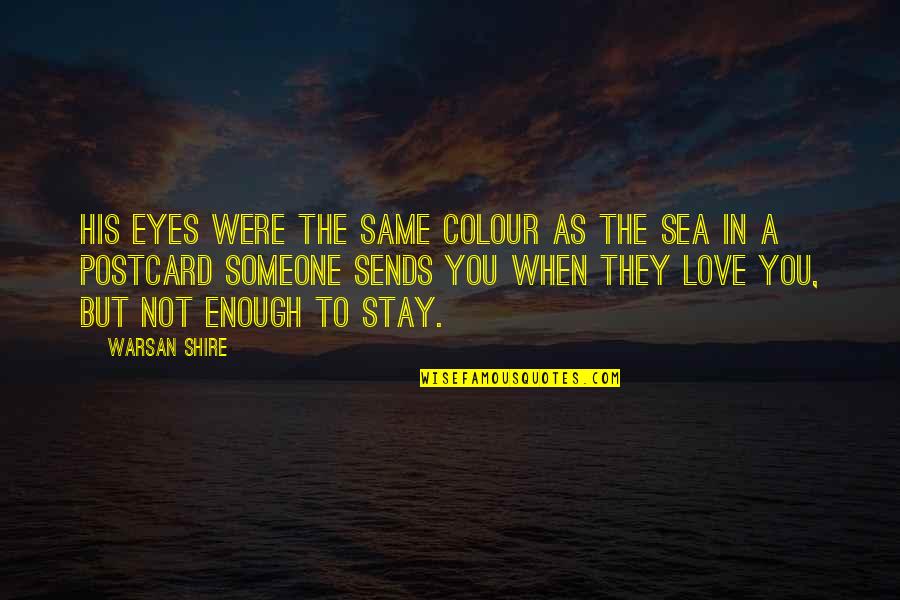 His eyes were the same colour as the sea in a postcard someone sends you when they love you, but not enough to stay. —
Warsan Shire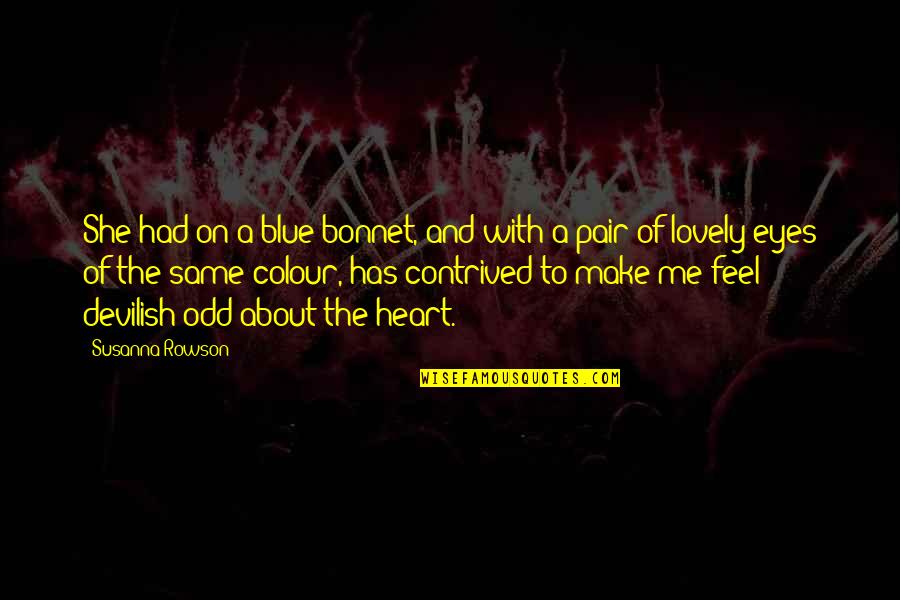 She had on a blue bonnet, and with a pair of lovely eyes of the same colour, has contrived to make me feel devilish odd about the heart. —
Susanna Rowson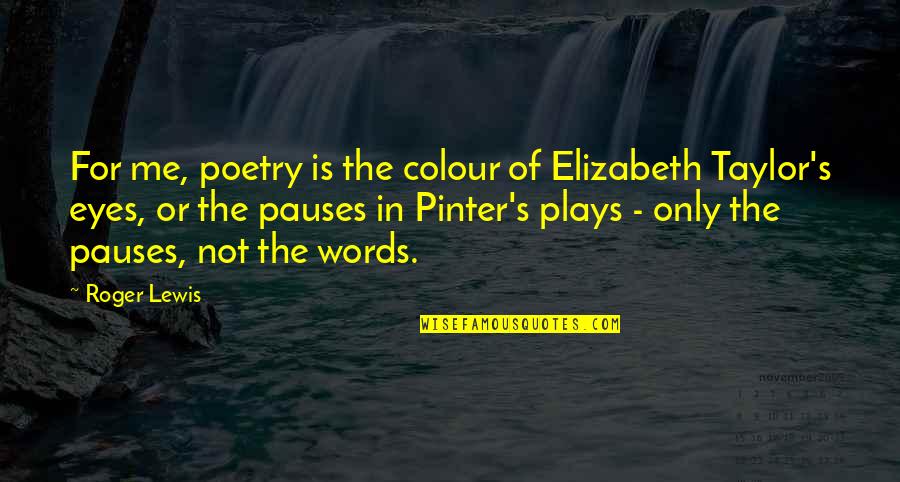 For me, poetry is the colour of Elizabeth Taylor's eyes, or the pauses in Pinter's plays - only the pauses, not the words. —
Roger Lewis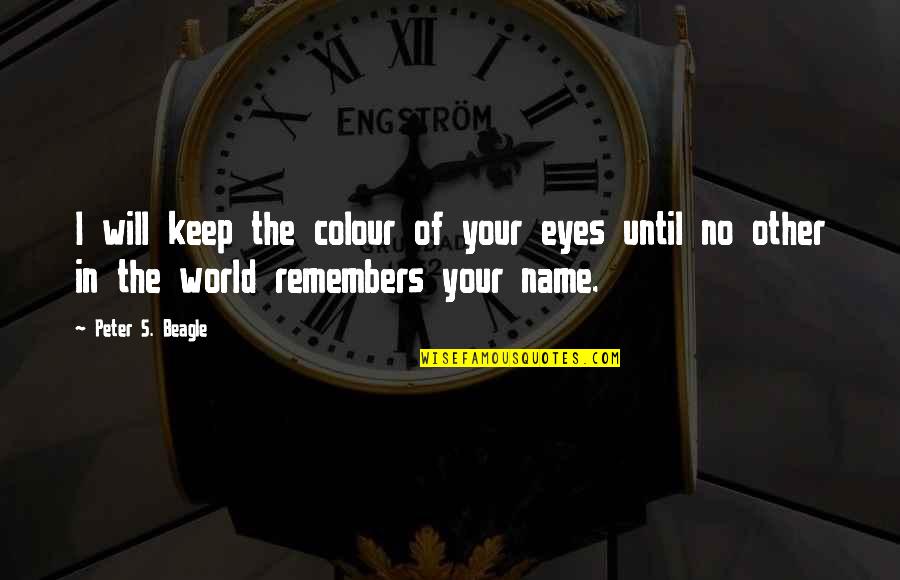 I will keep the colour of your eyes until no other in the world remembers your name. —
Peter S. Beagle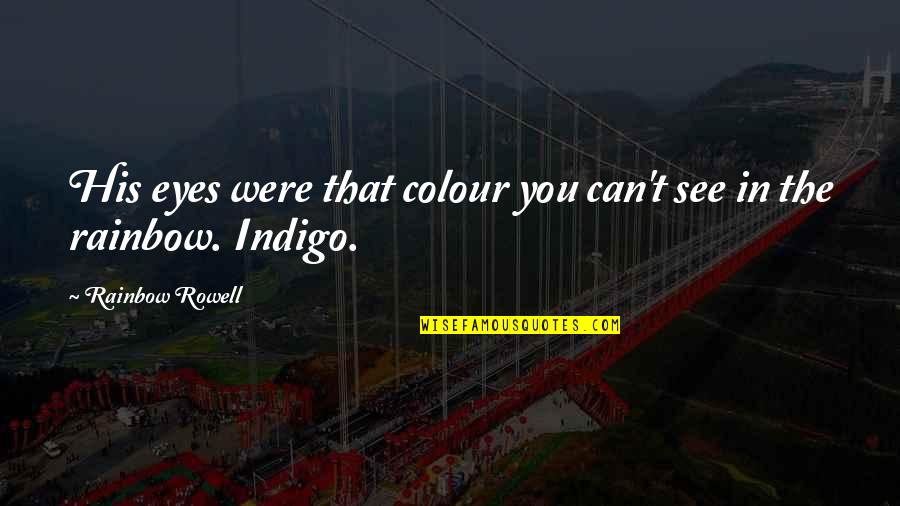 His eyes were that colour you can't see in the rainbow. Indigo. —
Rainbow Rowell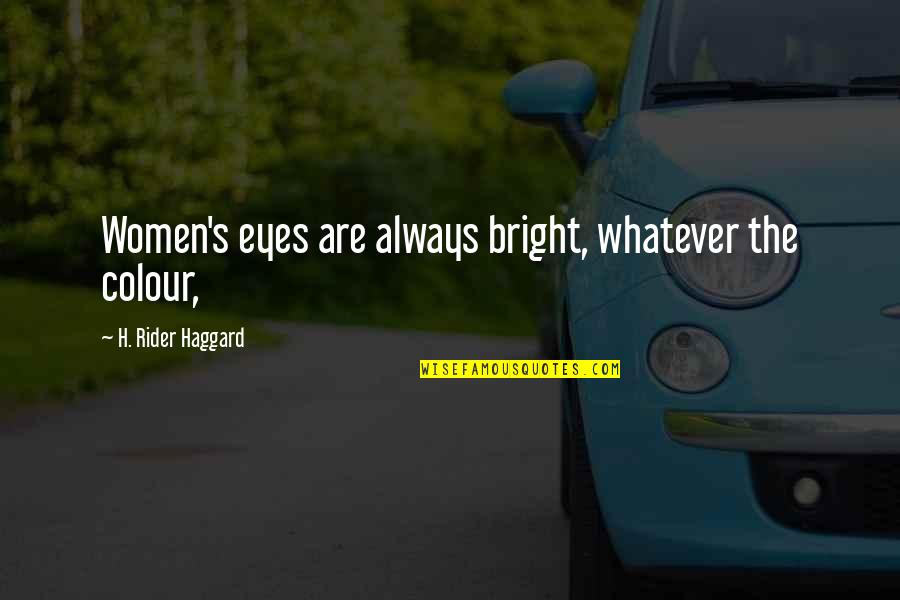 Women's eyes are always bright, whatever the colour, —
H. Rider Haggard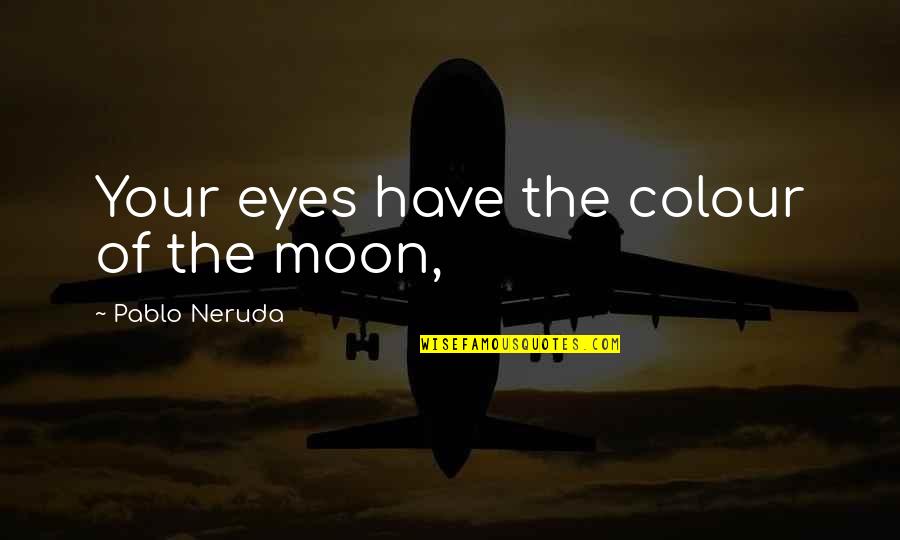 Your eyes have the colour of the moon, —
Pablo Neruda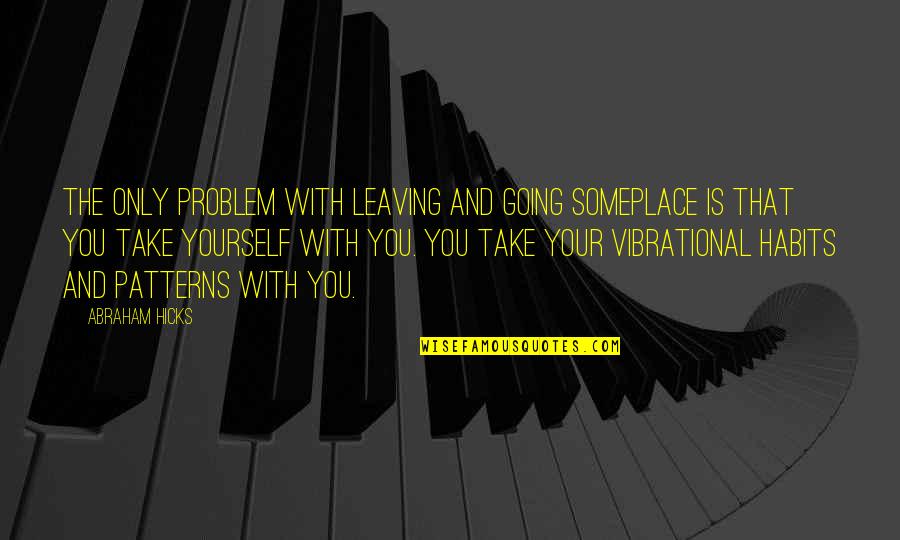 The only problem with leaving and going someplace is that you take yourself with you. You take your vibrational habits and patterns with you. —
Abraham Hicks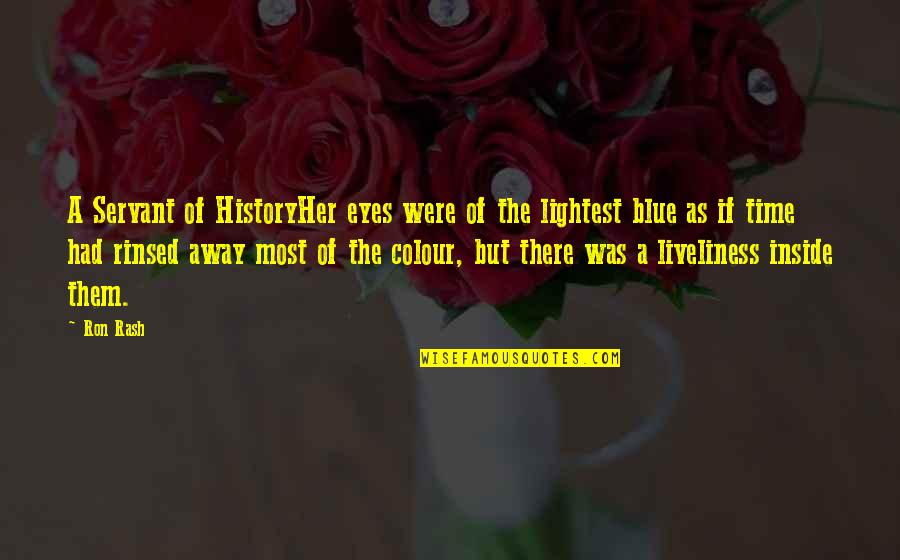 A Servant of History
Her eyes were of the lightest blue as if time had rinsed away most of the colour, but there was a liveliness inside them. —
Ron Rash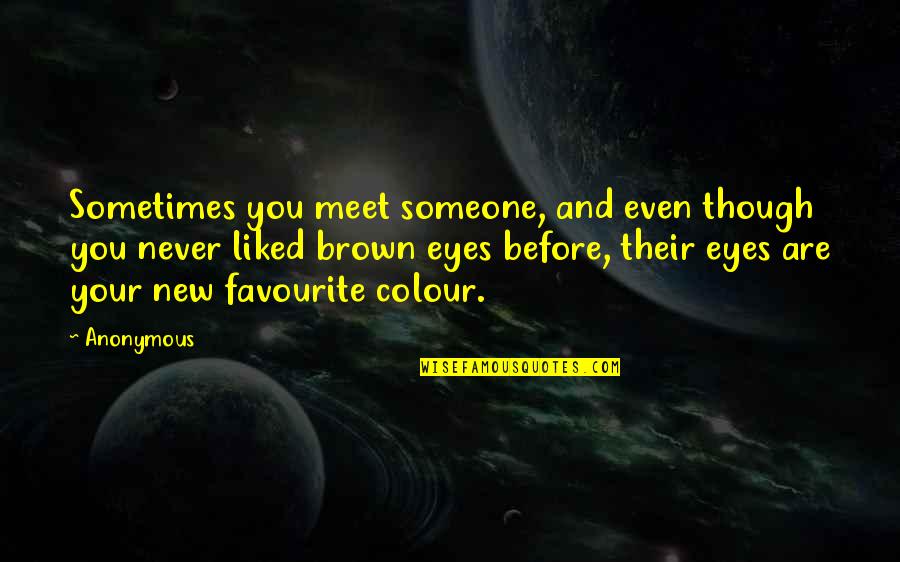 Sometimes you meet someone, and even though you never liked brown eyes before, their eyes are your new favourite colour. —
Anonymous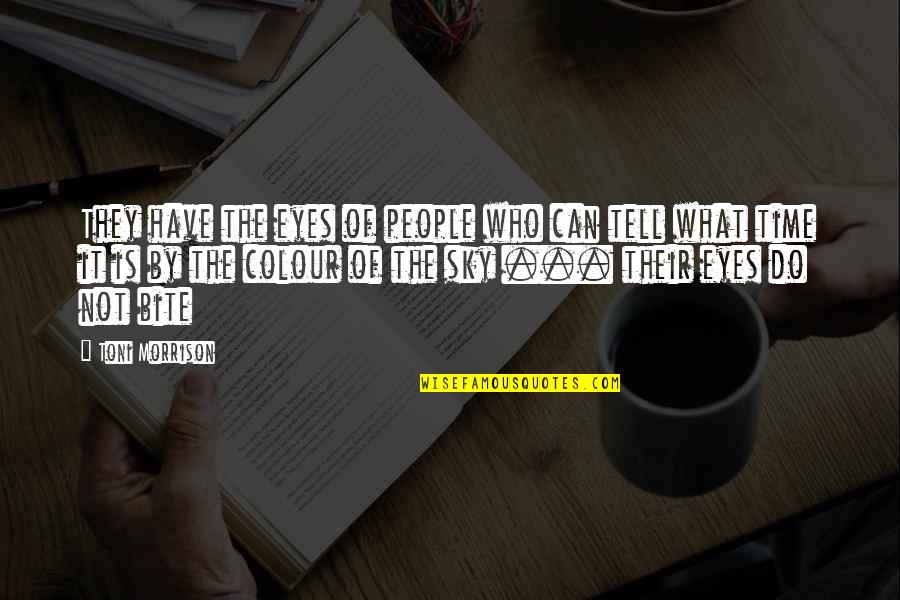 They have the eyes of people who can tell what time it is by the colour of the sky ... their eyes do not bite —
Toni Morrison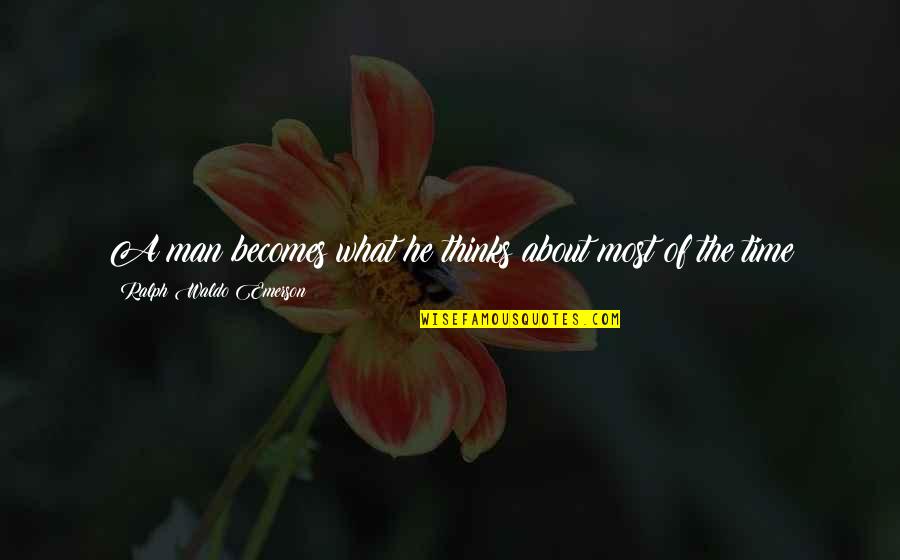 A man becomes what he thinks about most of the time —
Ralph Waldo Emerson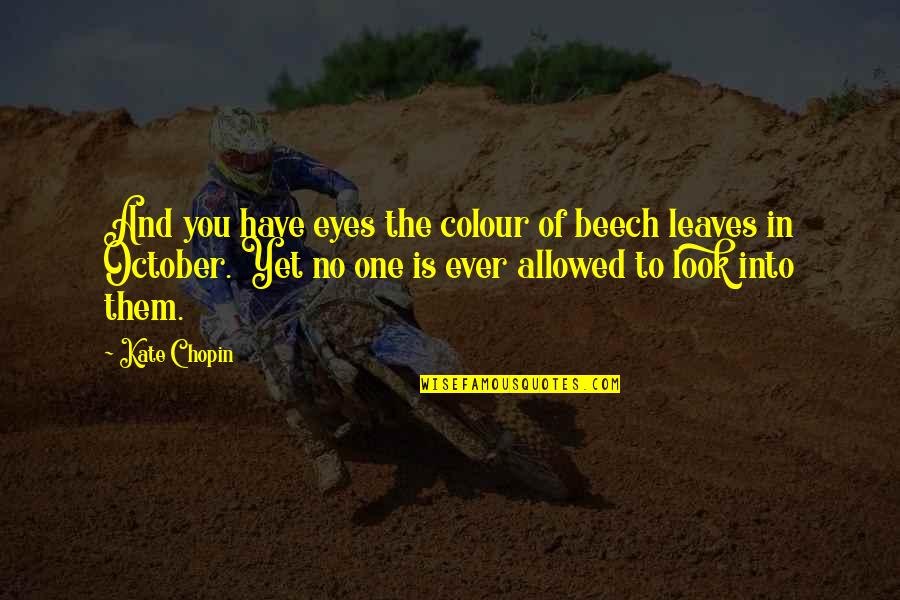 And you have eyes the colour of beech leaves in October. Yet no one is ever allowed to look into them. —
Kate Chopin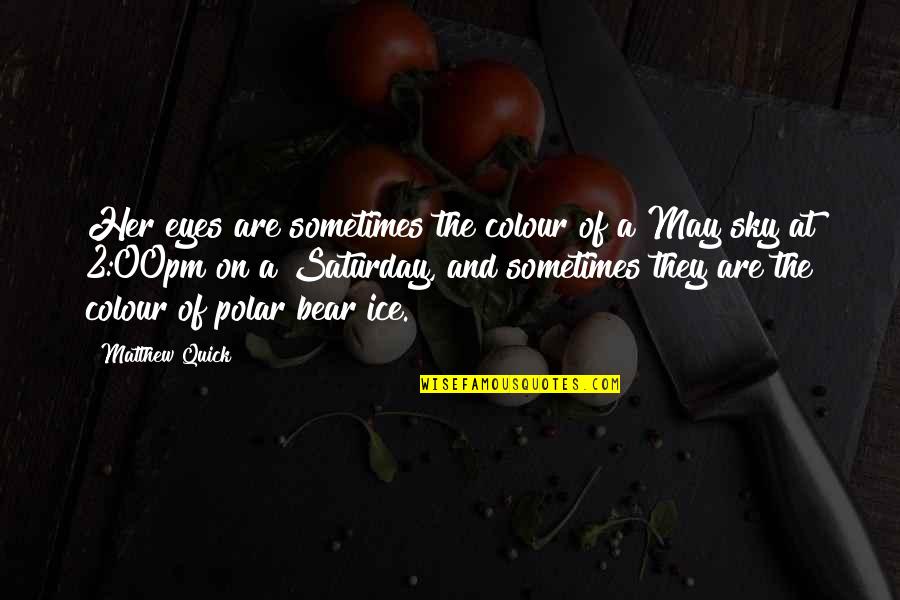 Her eyes are sometimes the colour of a May sky at 2:00pm on a Saturday, and sometimes they are the colour of polar bear ice. —
Matthew Quick