Colors In Nature Quotes
Collection of top 29 famous quotes about Colors In Nature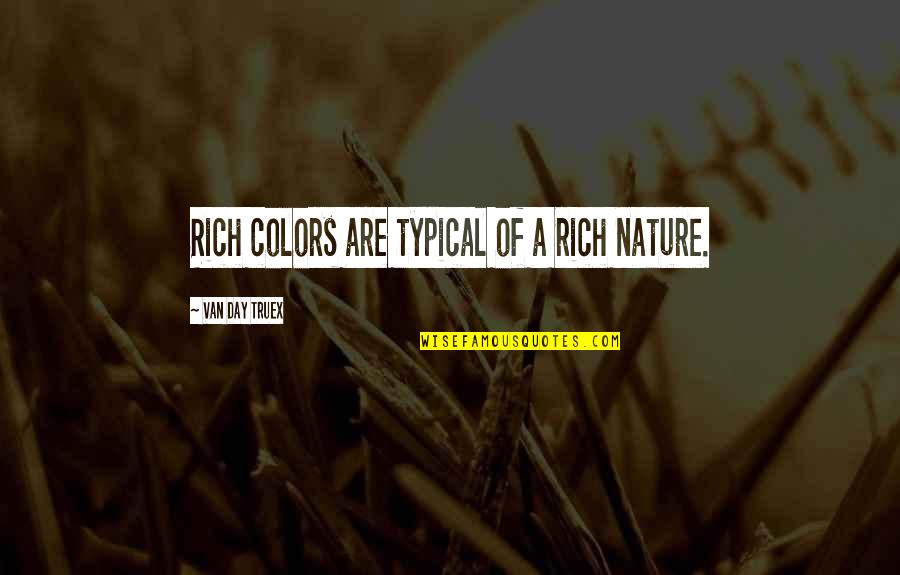 Rich colors are typical of a rich nature.
—
Van Day Truex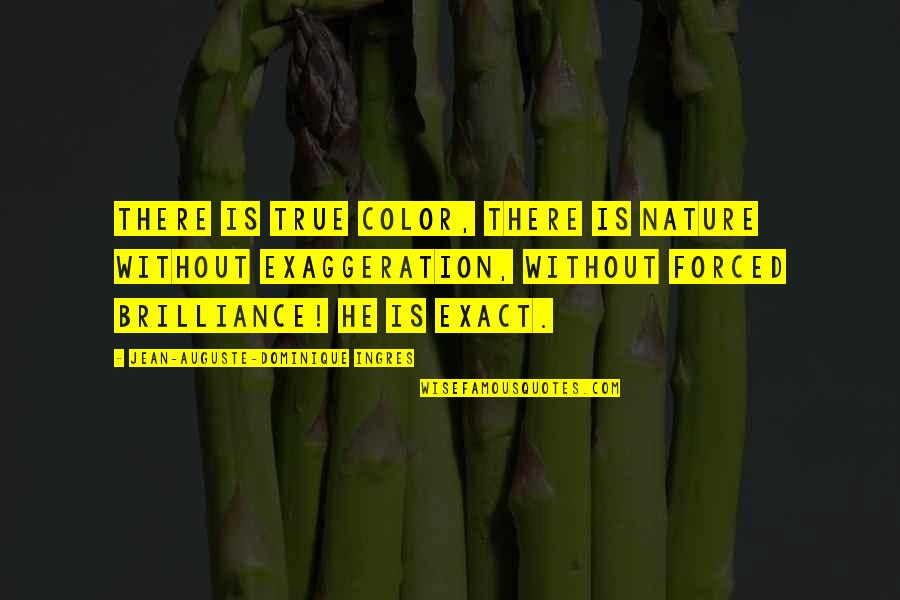 There is true color, there is nature without exaggeration, without forced brilliance! He is exact.
—
Jean-Auguste-Dominique Ingres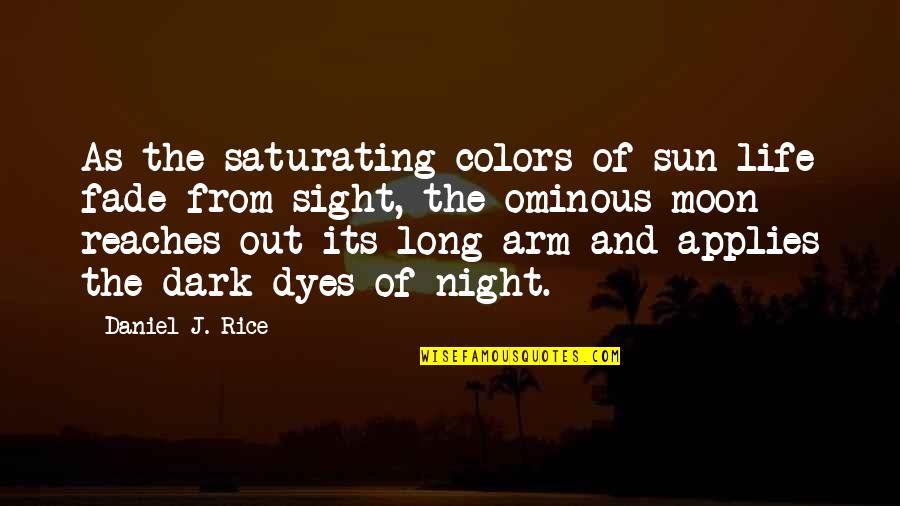 As the saturating colors of sun-life fade from sight, the ominous moon reaches out its long arm and applies the dark dyes of night.
—
Daniel J. Rice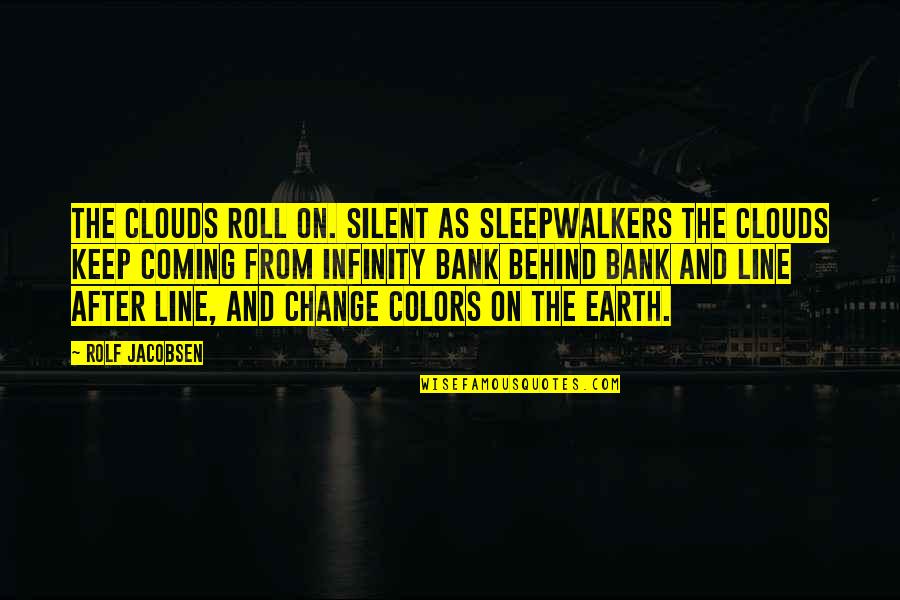 The clouds roll on. Silent as sleepwalkers the clouds keep coming from infinity bank behind bank and line after line, and change colors on the earth.
—
Rolf Jacobsen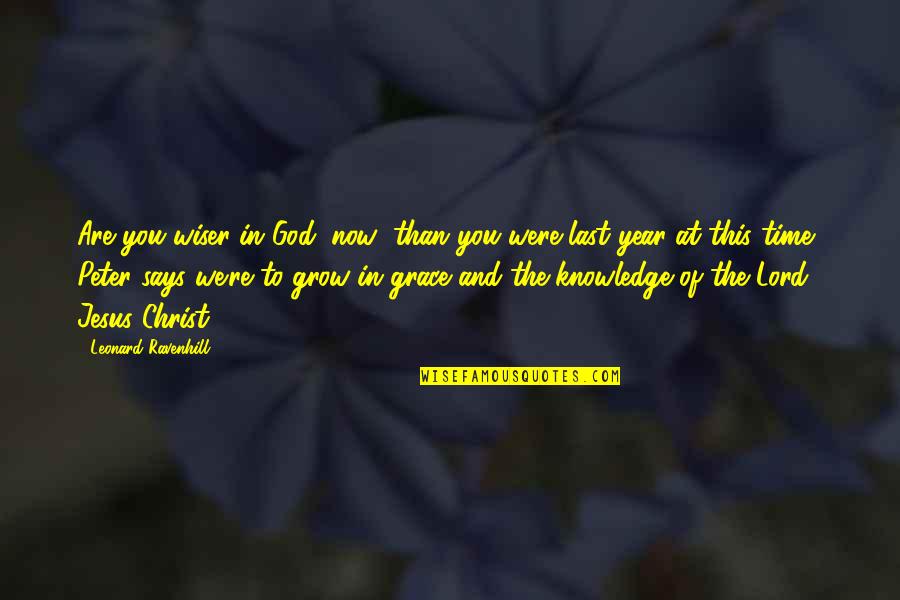 Are you wiser in God (now) than you were last year at this time? Peter says we're to grow in grace and the knowledge of the Lord Jesus Christ.
—
Leonard Ravenhill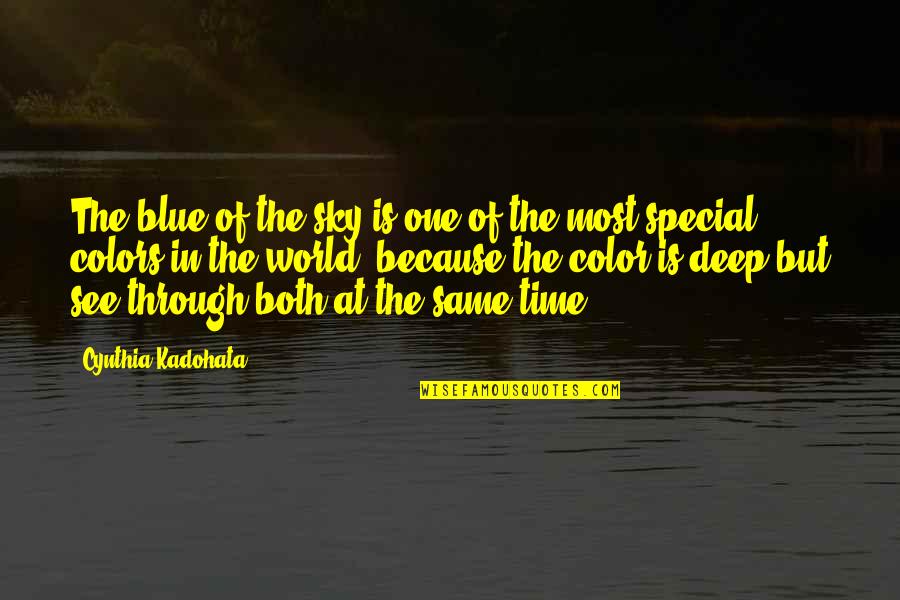 The blue of the sky is one of the most special colors in the world, because the color is deep but see-through both at the same time.
—
Cynthia Kadohata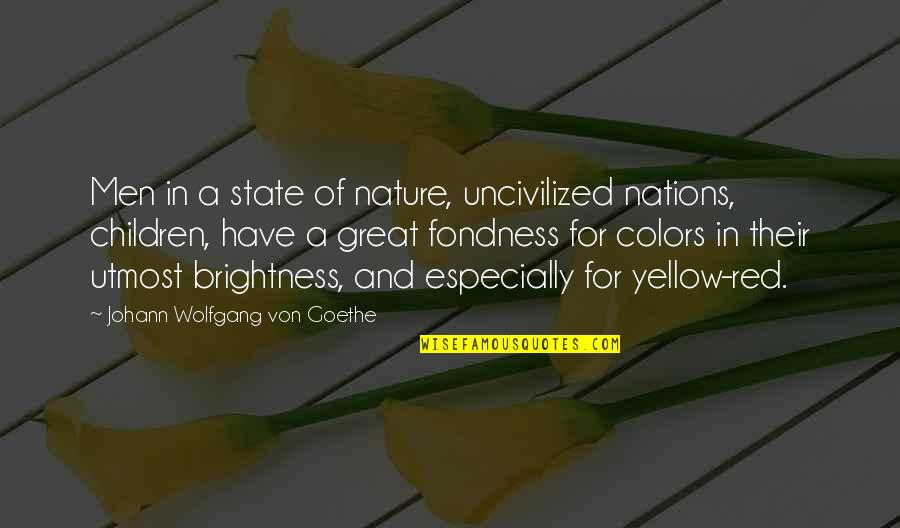 Men in a state of nature, uncivilized nations, children, have a great fondness for colors in their utmost brightness, and especially for yellow-red.
—
Johann Wolfgang Von Goethe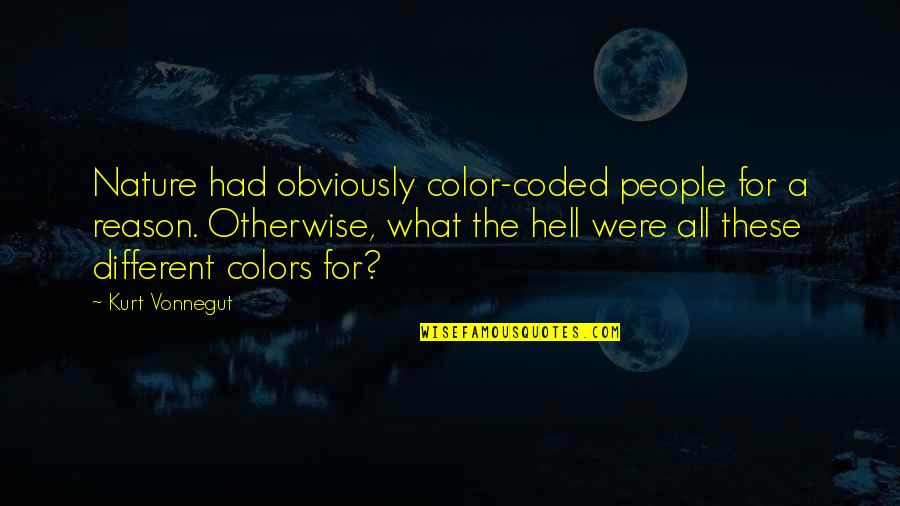 Nature had obviously color-coded people for a reason. Otherwise, what the hell were all these different colors for?
—
Kurt Vonnegut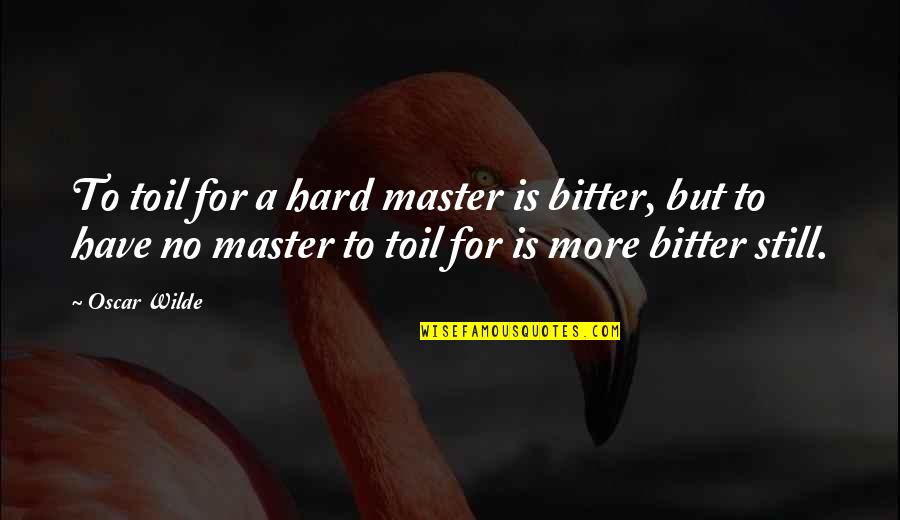 To toil for a hard master is bitter, but to have no master to toil for is more bitter still. —
Oscar Wilde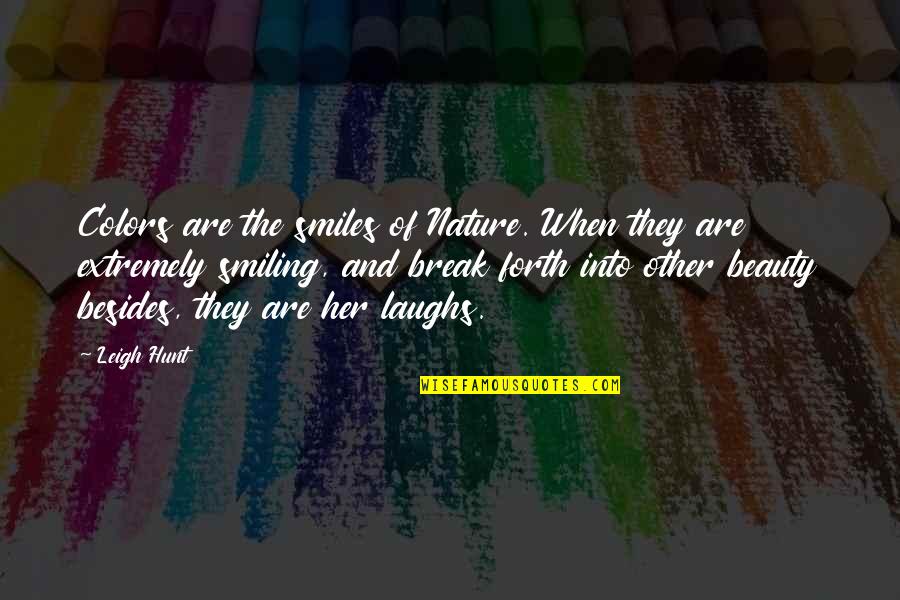 Colors are the smiles of Nature. When they are extremely smiling, and break forth into other beauty besides, they are her laughs. —
Leigh Hunt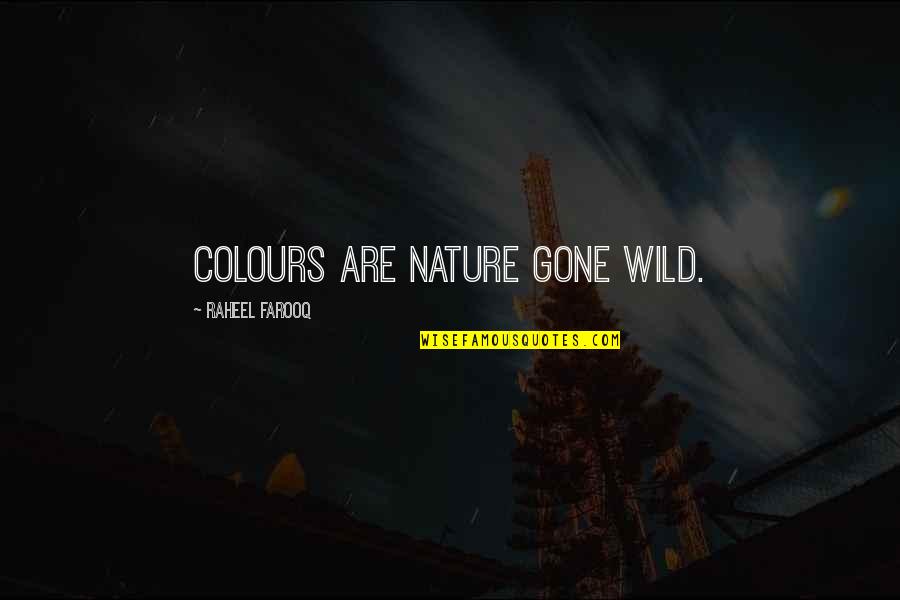 Colours are nature gone wild. —
Raheel Farooq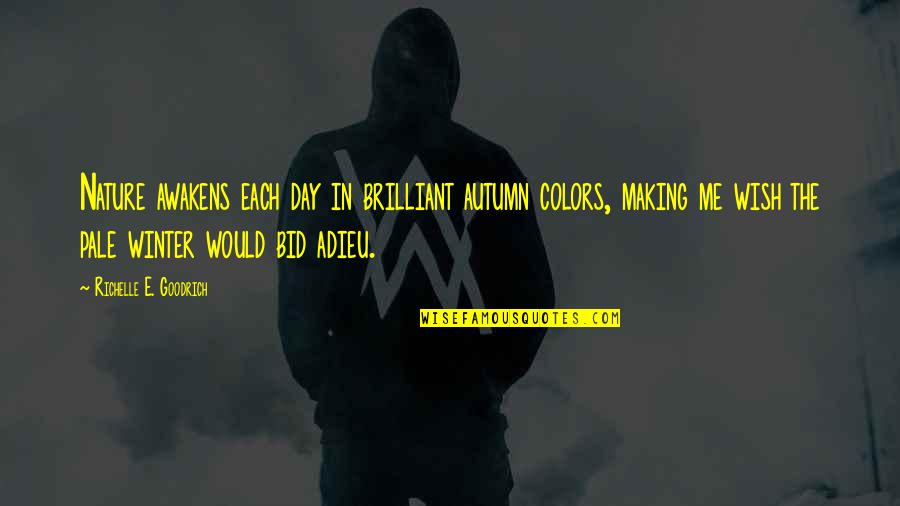 Nature awakens each day in brilliant autumn colors, making me wish the pale winter would bid adieu. —
Richelle E. Goodrich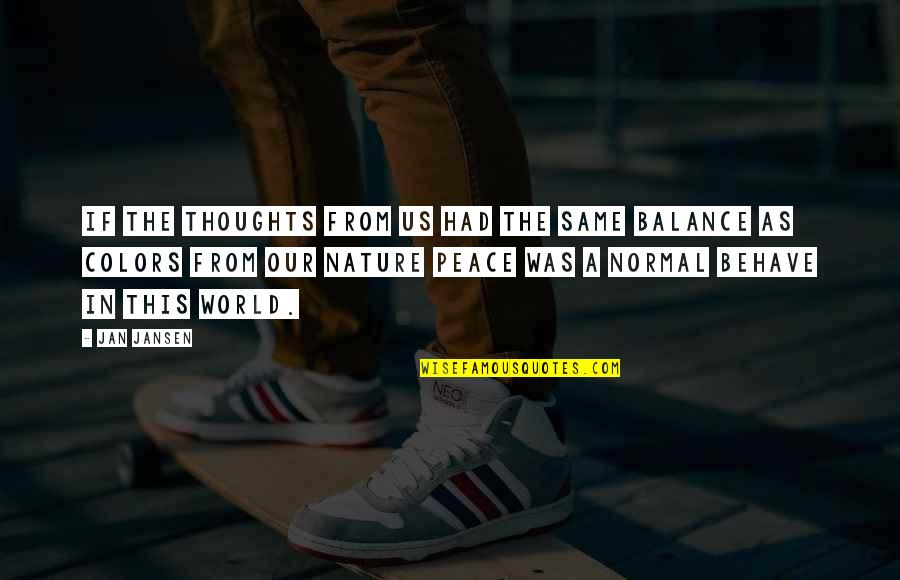 If the thoughts from us had the same balance as colors from our Nature peace was a normal behave in this world. —
Jan Jansen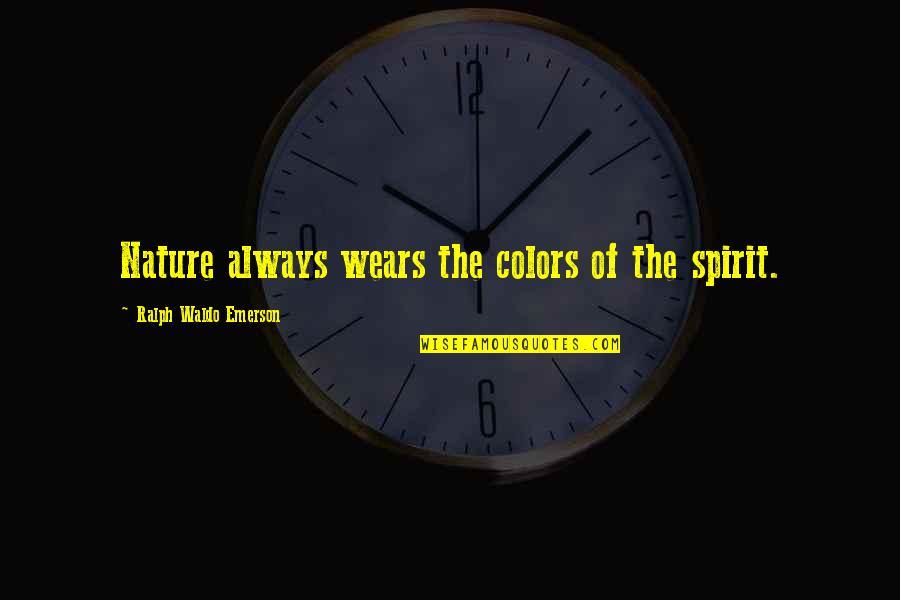 Nature always wears the colors of the spirit. —
Ralph Waldo Emerson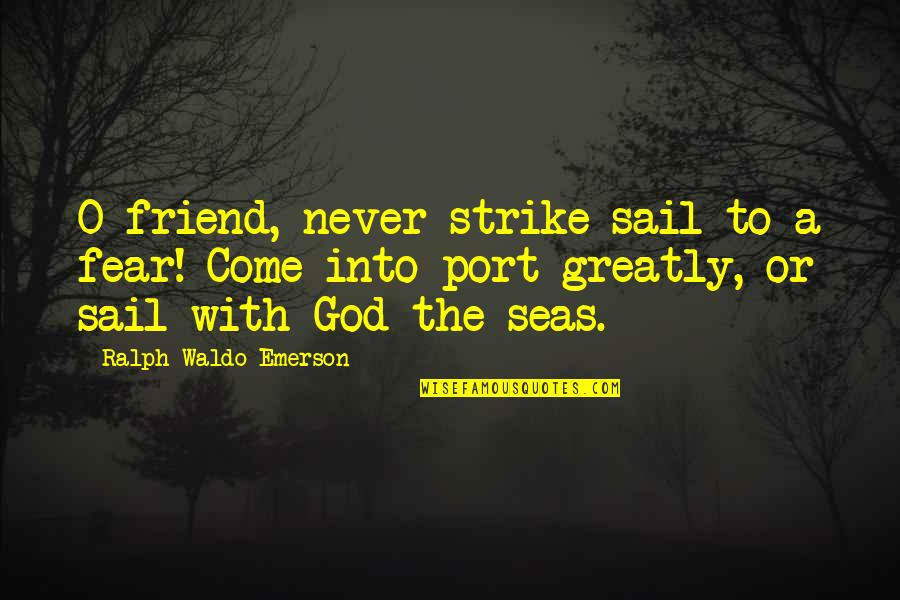 O friend, never strike sail to a fear! Come into port greatly, or sail with God the seas. —
Ralph Waldo Emerson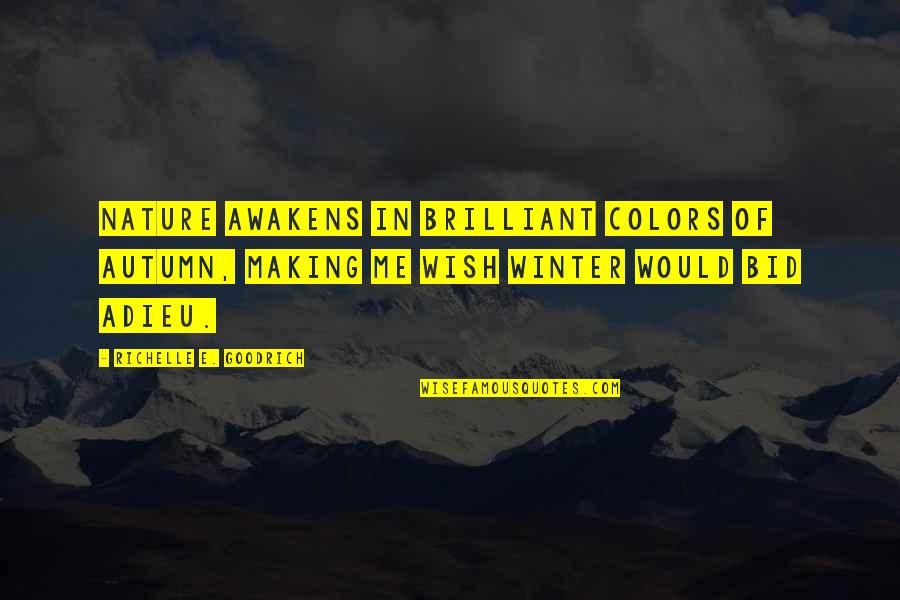 Nature awakens in brilliant colors of autumn, making me wish winter would bid adieu. —
Richelle E. Goodrich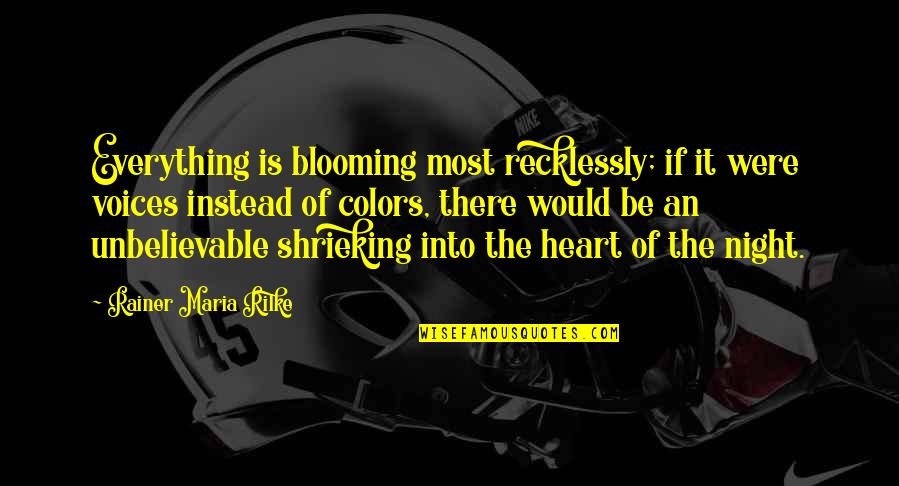 Everything is blooming most recklessly; if it were voices instead of colors, there would be an unbelievable shrieking into the heart of the night. —
Rainer Maria Rilke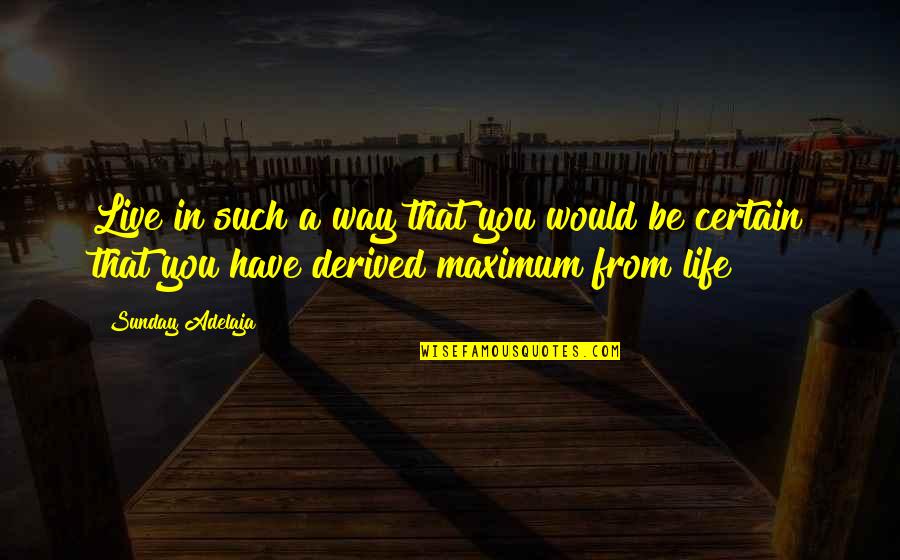 Live in such a way that you would be certain that you have derived maximum from life —
Sunday Adelaja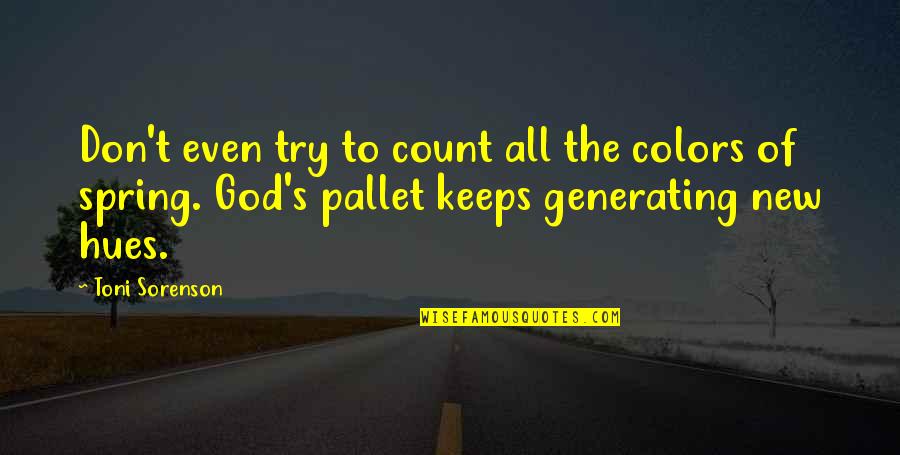 Don't even try to count all the colors of spring. God's pallet keeps generating new hues. —
Toni Sorenson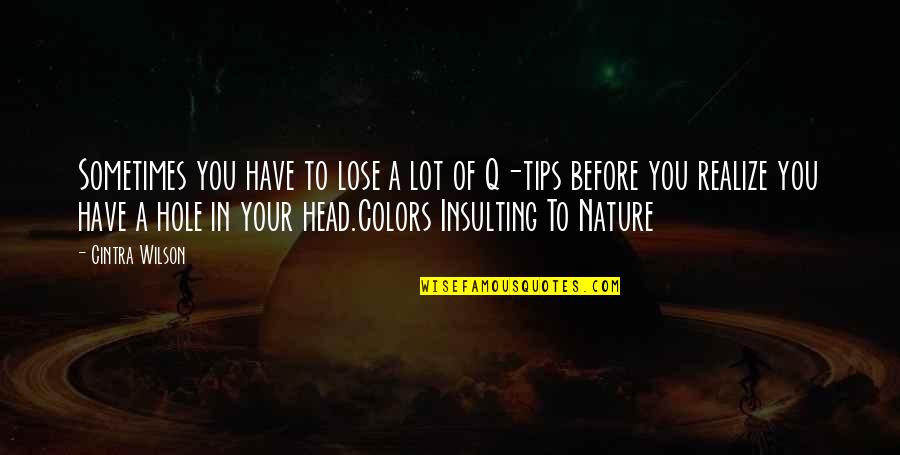 Sometimes you have to lose a lot of Q-tips before you realize you have a hole in your head.
Colors Insulting To Nature —
Cintra Wilson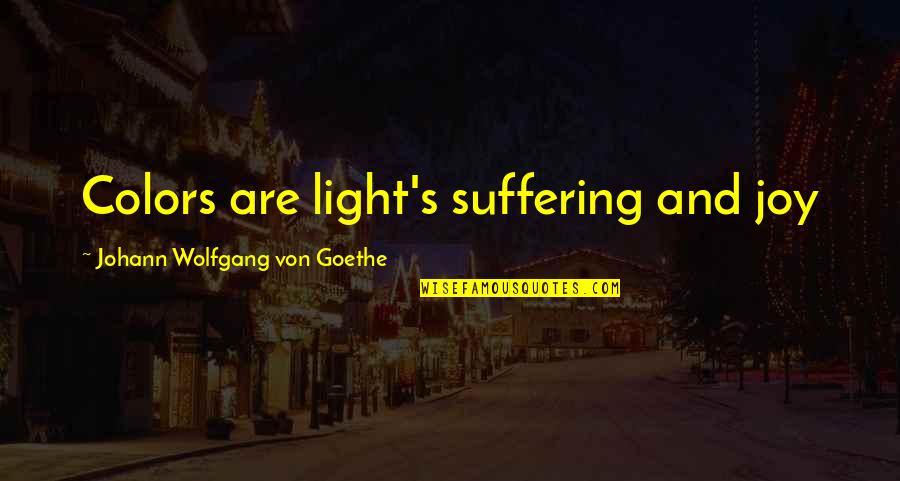 Colors are light's suffering and joy —
Johann Wolfgang Von Goethe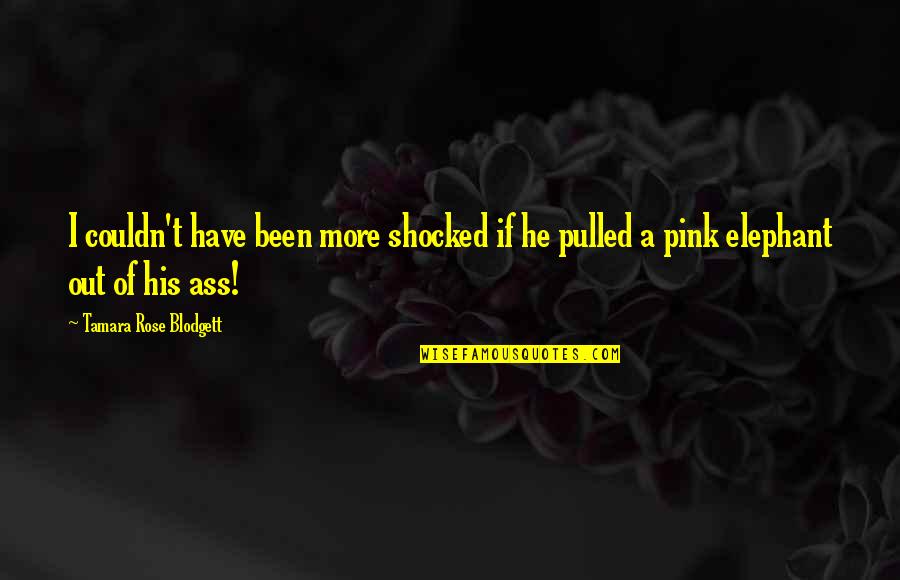 I couldn't have been more shocked if he pulled a pink elephant out of his ass! —
Tamara Rose Blodgett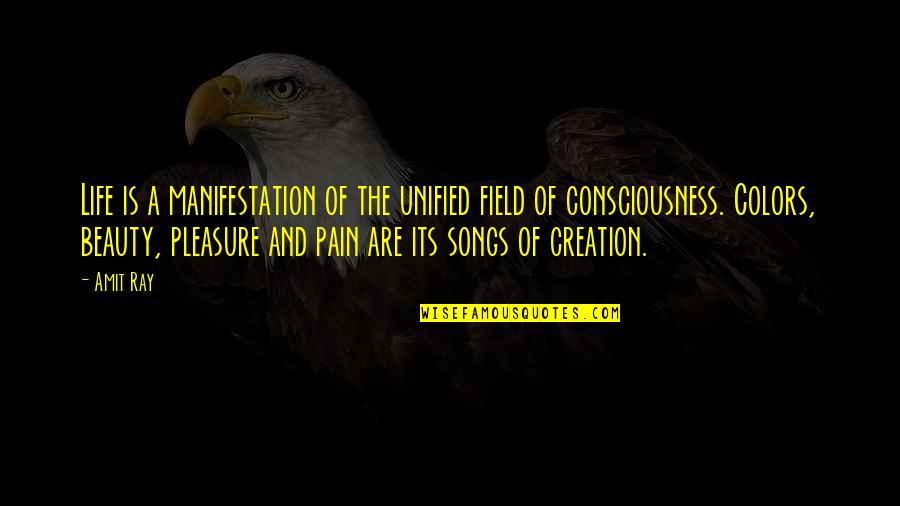 Life is a manifestation of the unified field of consciousness. Colors, beauty, pleasure and pain are its songs of creation. —
Amit Ray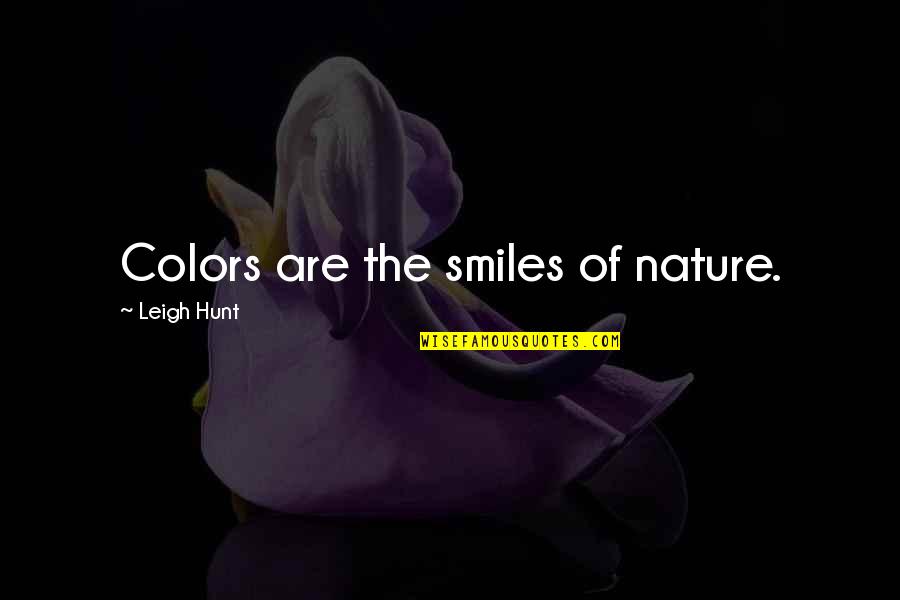 Colors are the smiles of nature. —
Leigh Hunt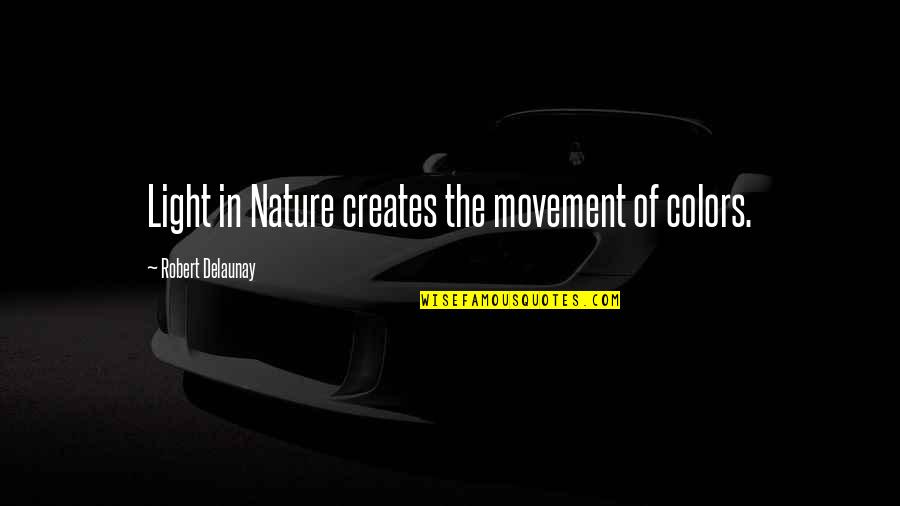 Light in Nature creates the movement of colors. —
Robert Delaunay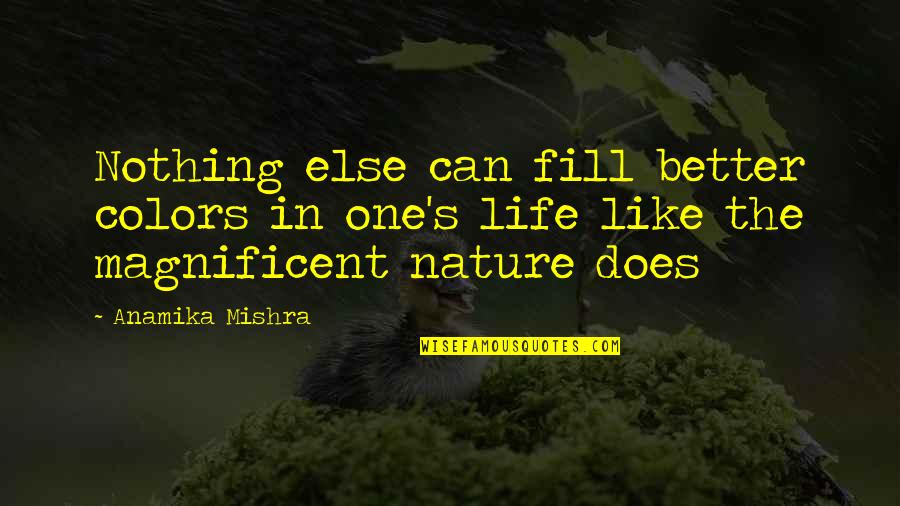 Nothing else can fill better colors in one's life like the magnificent nature does —
Anamika Mishra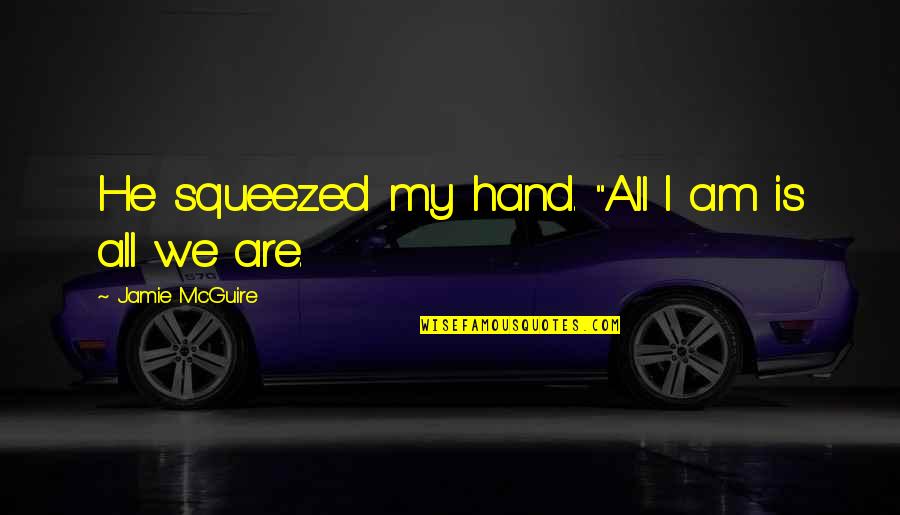 He squeezed my hand. "All I am is all we are. —
Jamie McGuire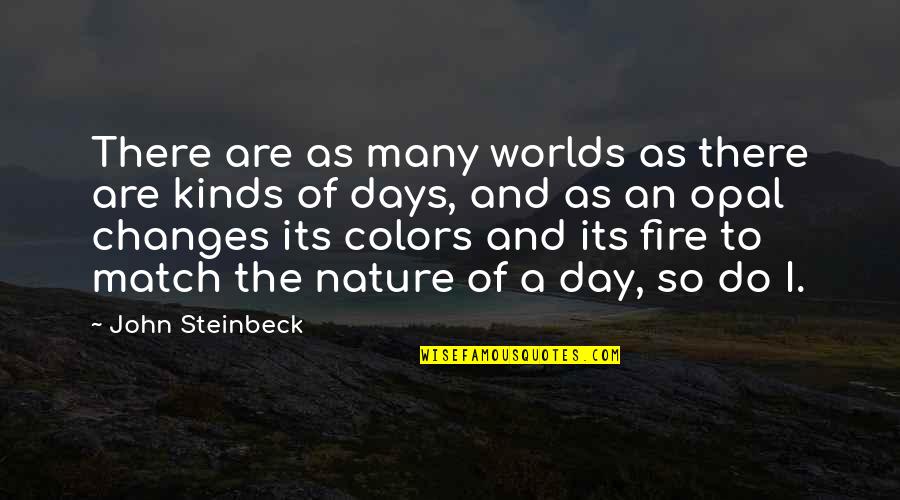 There are as many worlds as there are kinds of days, and as an opal changes its colors and its fire to match the nature of a day, so do I. —
John Steinbeck