Clouds And Light Quotes
Collection of top 37 famous quotes about Clouds And Light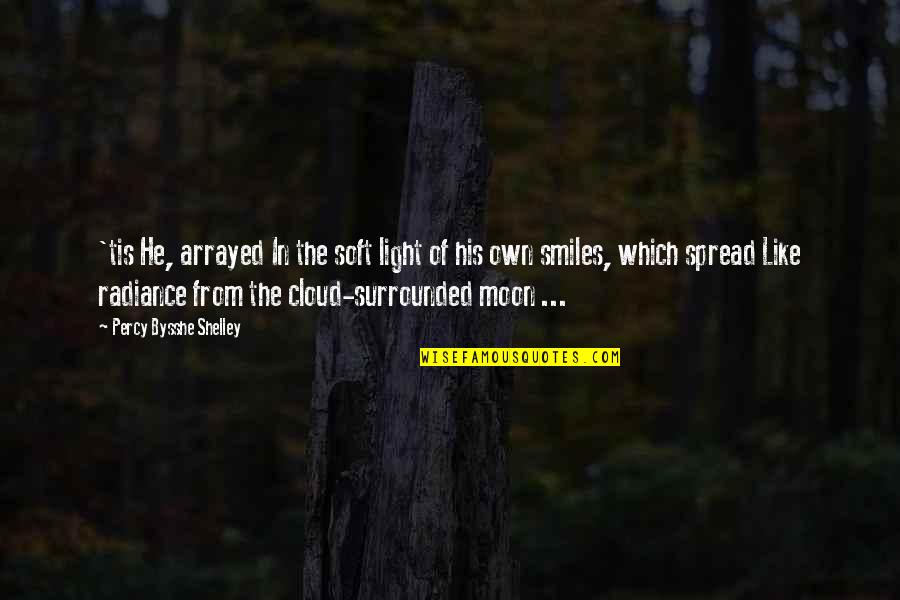 'tis He, arrayed In the soft light of his own smiles, which spread Like radiance from the cloud-surrounded moon ...
—
Percy Bysshe Shelley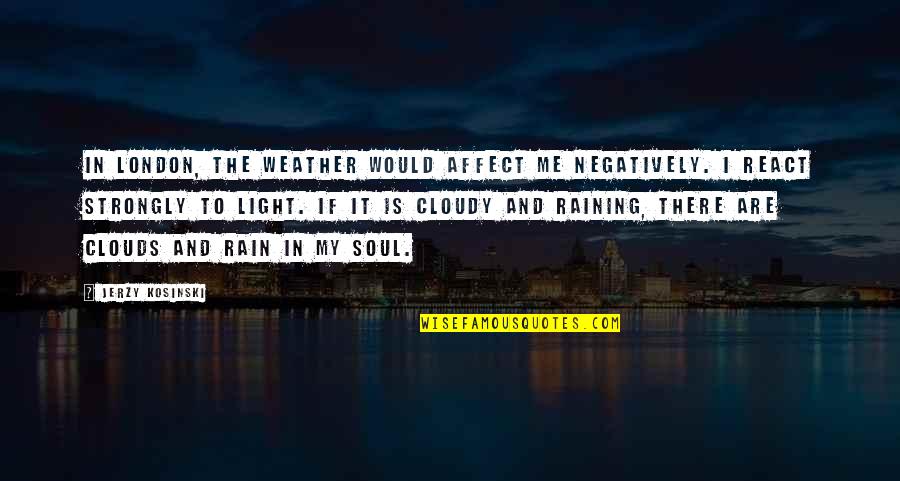 In London, the weather would affect me negatively. I react strongly to light. If it is cloudy and raining, there are clouds and rain in my soul.
—
Jerzy Kosinski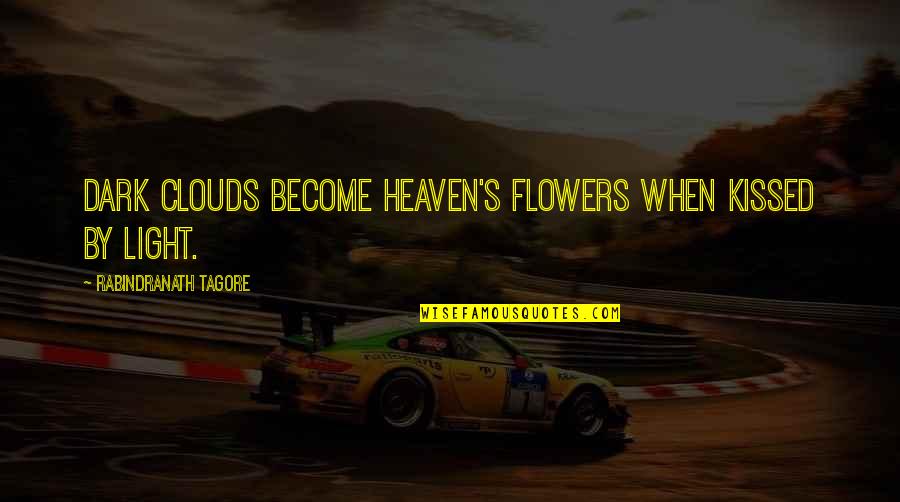 Dark clouds become heaven's flowers when kissed by light.
—
Rabindranath Tagore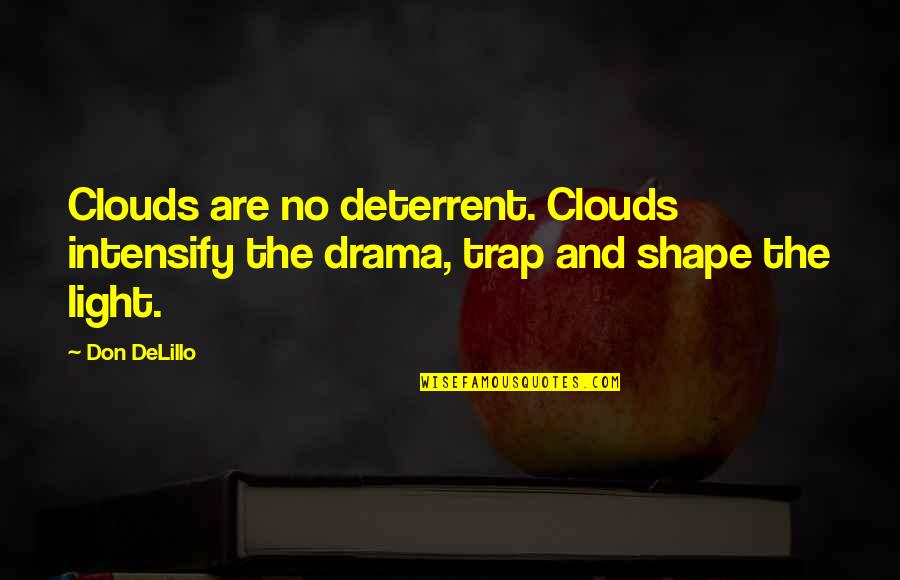 Clouds are no deterrent. Clouds intensify the drama, trap and shape the light.
—
Don DeLillo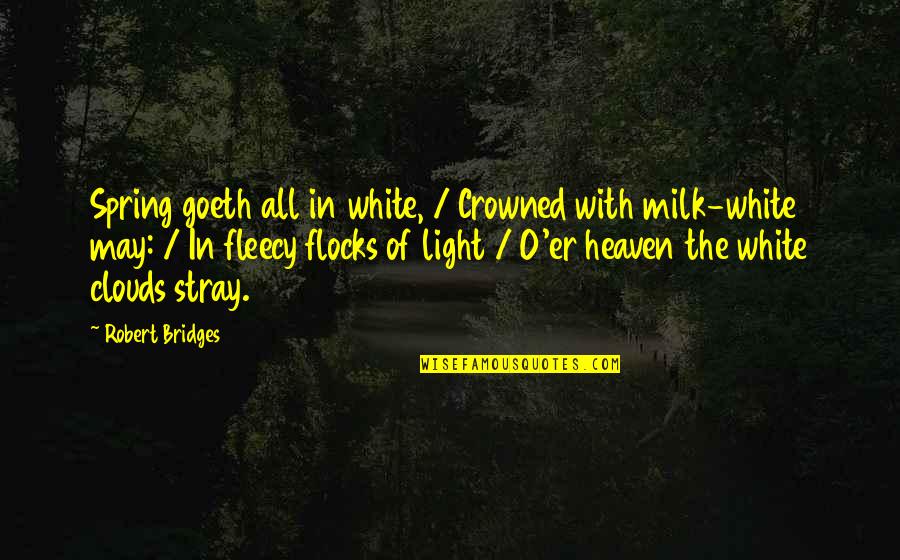 Spring goeth all in white, / Crowned with milk-white may: / In fleecy flocks of light / O'er heaven the white clouds stray.
—
Robert Bridges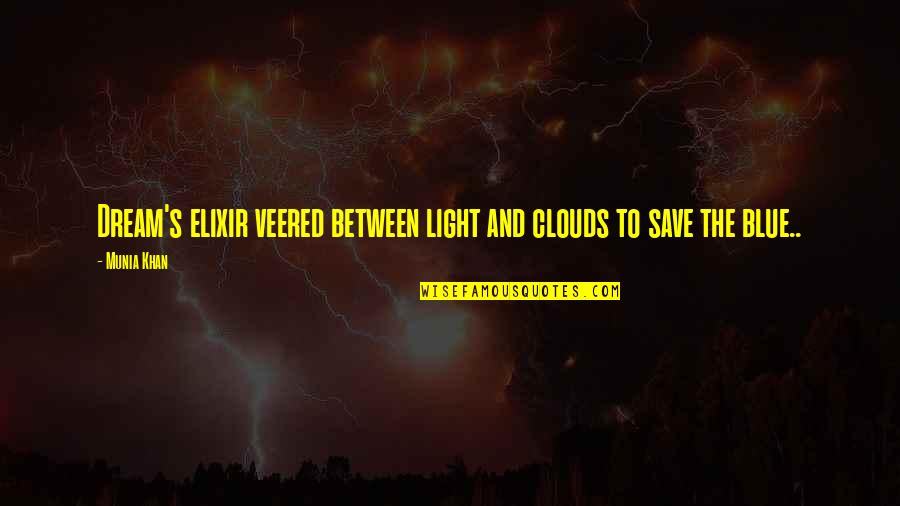 Dream's elixir veered between light and clouds to save the blue..
—
Munia Khan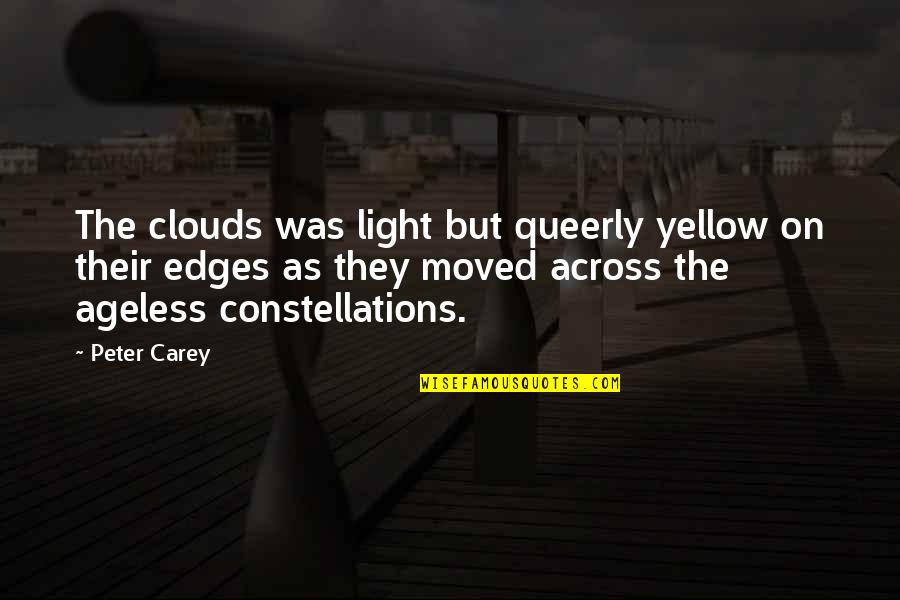 The clouds was light but queerly yellow on their edges as they moved across the ageless constellations.
—
Peter Carey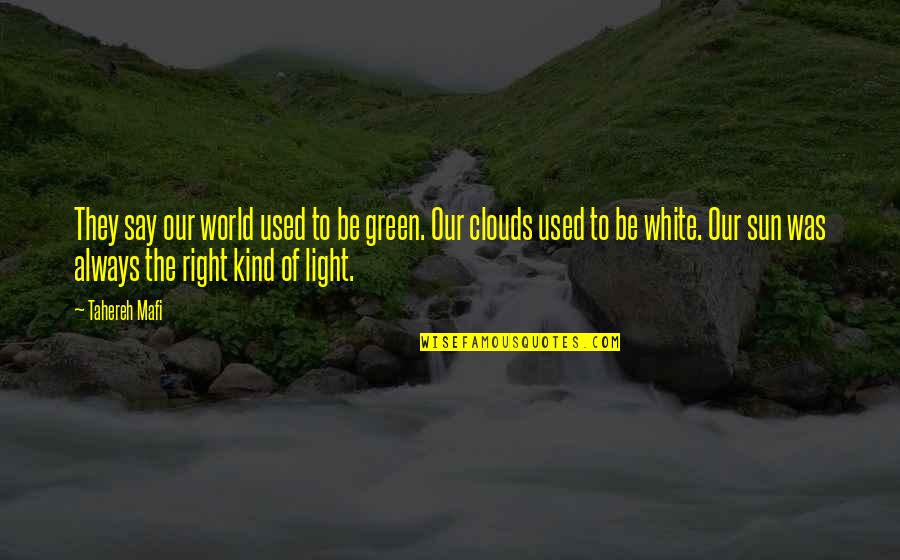 They say our world used to be green. Our clouds used to be white. Our sun was always the right kind of light. —
Tahereh Mafi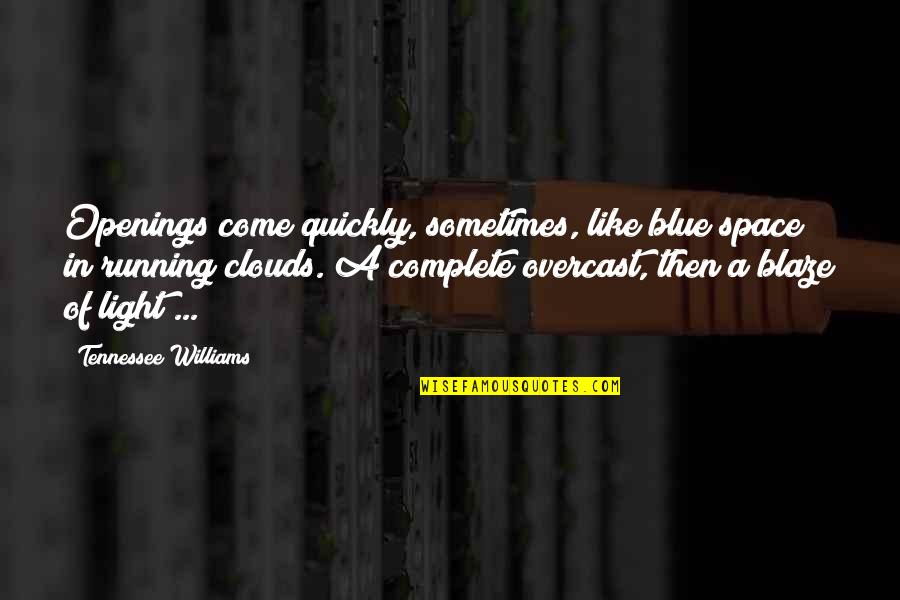 Openings come quickly, sometimes, like blue space in running clouds. A complete overcast, then a blaze of light ... —
Tennessee Williams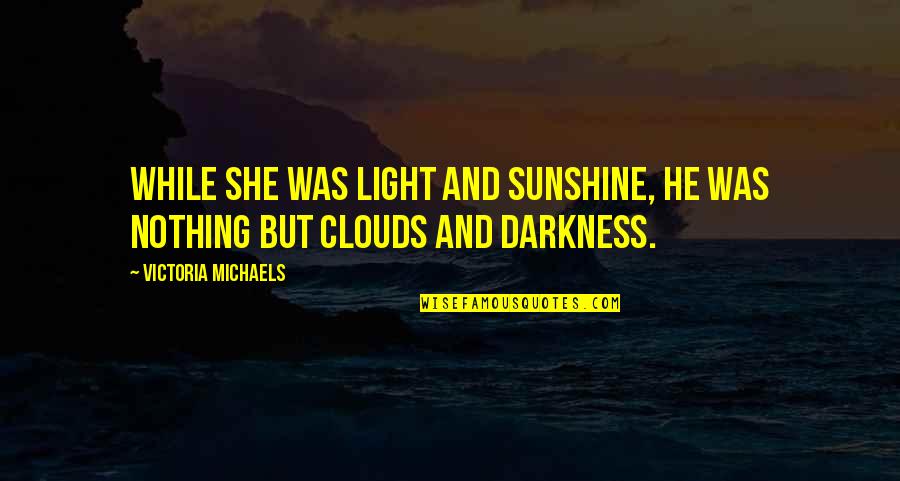 While she was light and sunshine, he was nothing but clouds and darkness. —
Victoria Michaels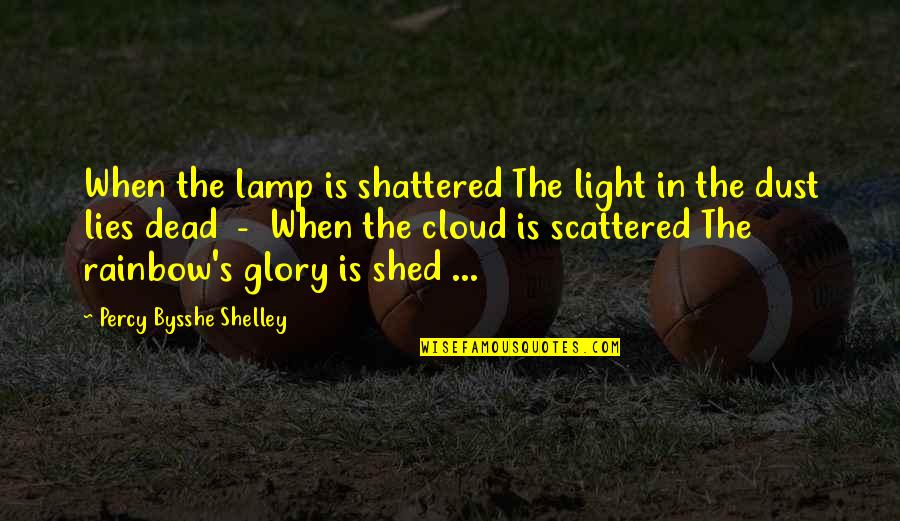 When the lamp is shattered The light in the dust lies dead - When the cloud is scattered The rainbow's glory is shed ... —
Percy Bysshe Shelley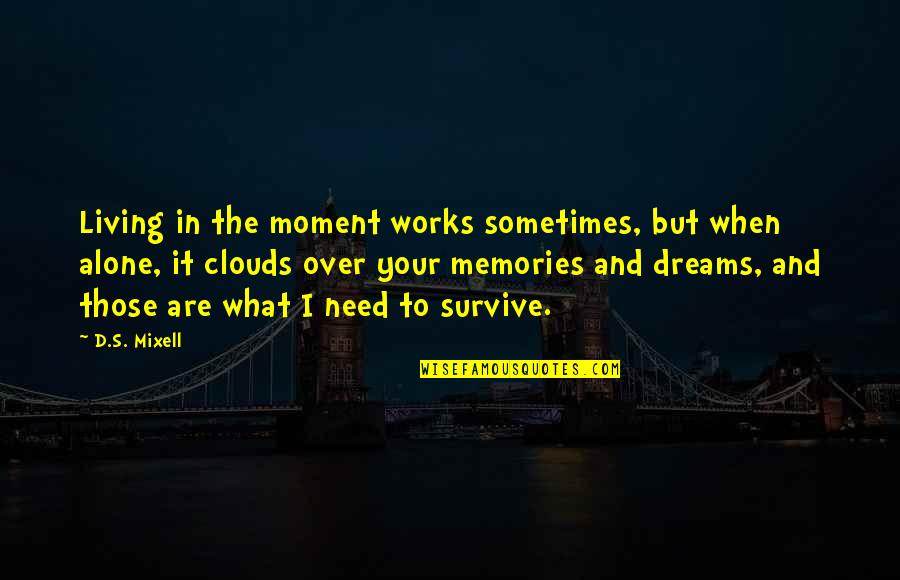 Living in the moment works sometimes, but when alone, it clouds over your memories and dreams, and those are what I need to survive. —
D.S. Mixell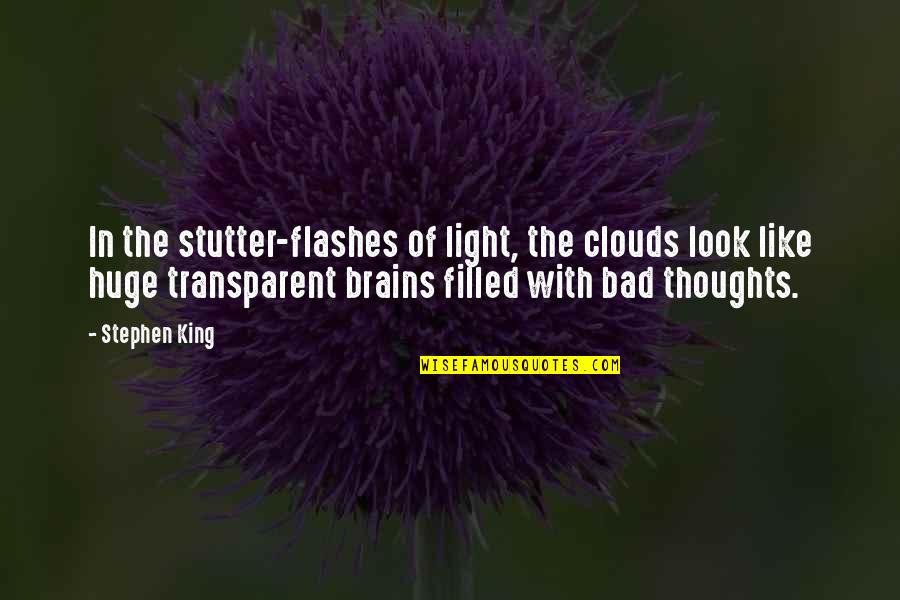 In the stutter-flashes of light, the clouds look like huge transparent brains filled with bad thoughts. —
Stephen King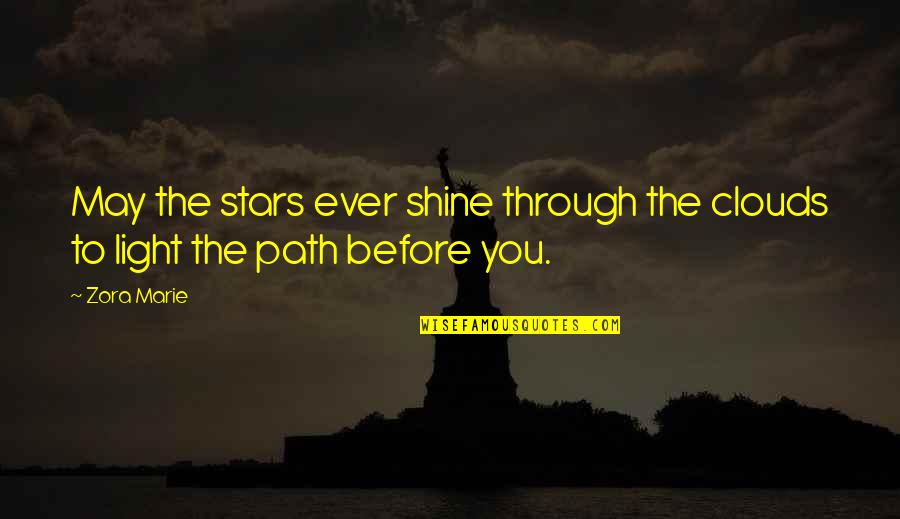 May the stars ever shine through the clouds to light the path before you. —
Zora Marie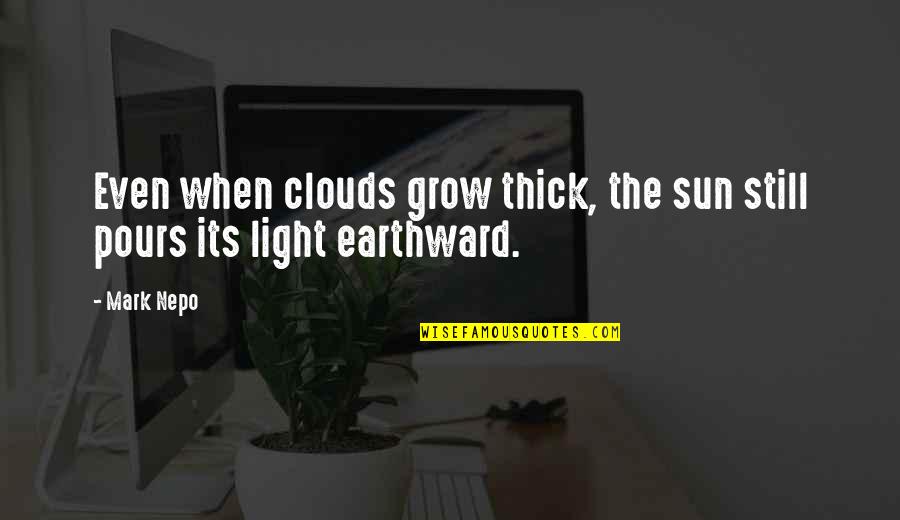 Even when clouds grow thick, the sun still pours its light earthward. —
Mark Nepo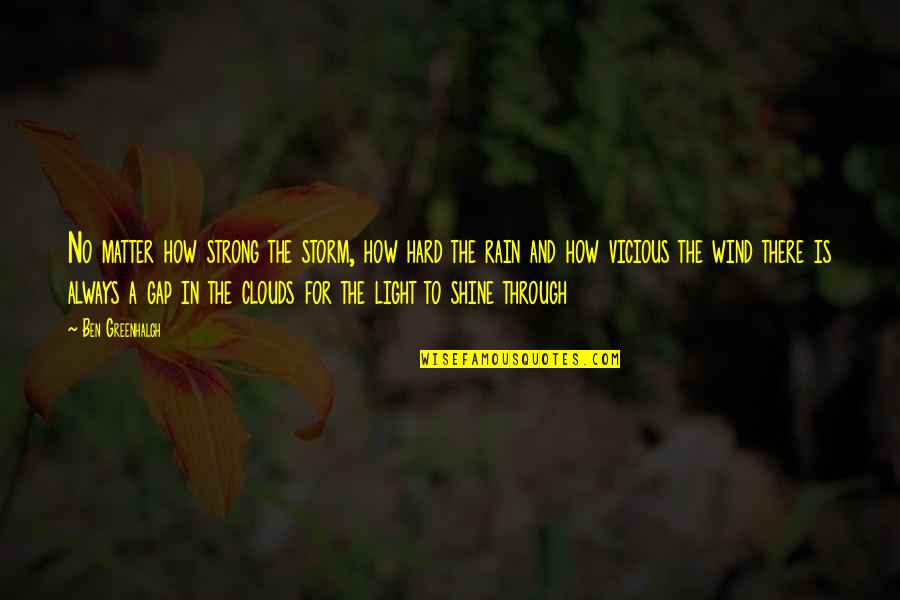 No matter how strong the storm, how hard the rain and how vicious the wind there is always a gap in the clouds for the light to shine through —
Ben Greenhalgh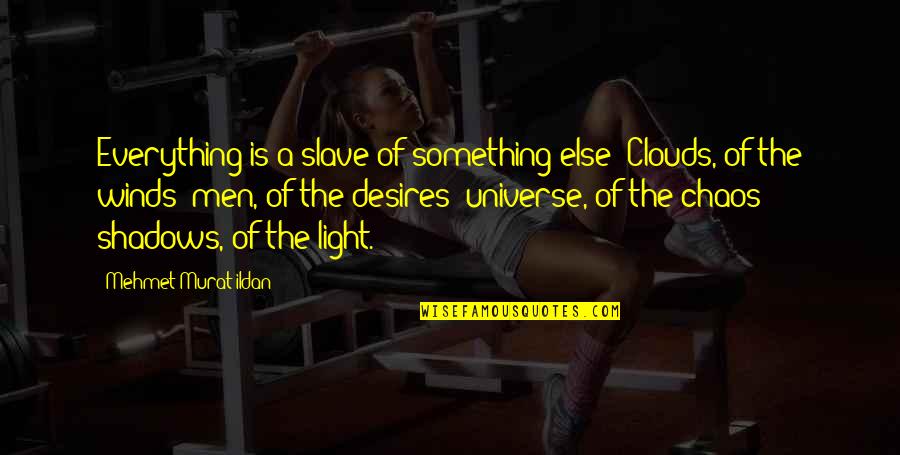 Everything is a slave of something else: Clouds, of the winds; men, of the desires; universe, of the chaos; shadows, of the light. —
Mehmet Murat Ildan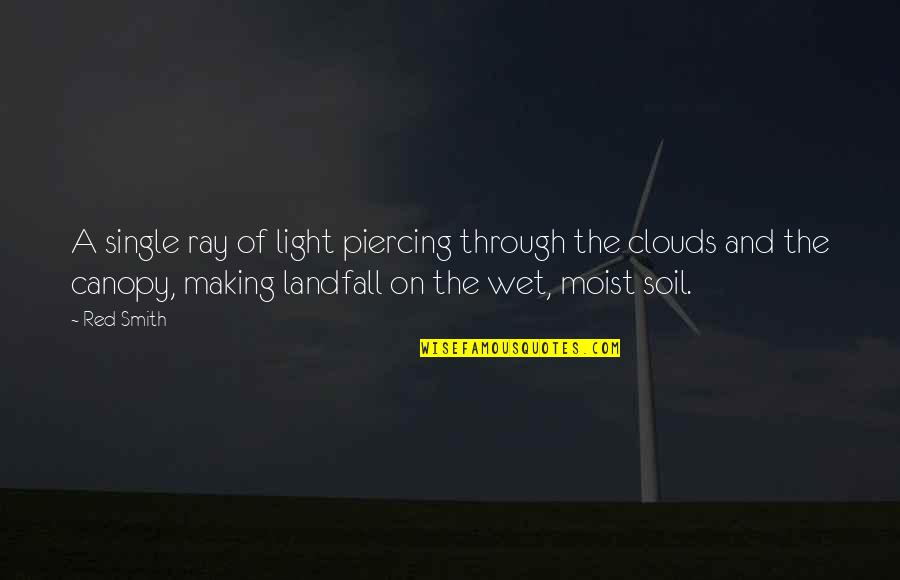 A single ray of light piercing through the clouds and the canopy, making landfall on the wet, moist soil. —
Red Smith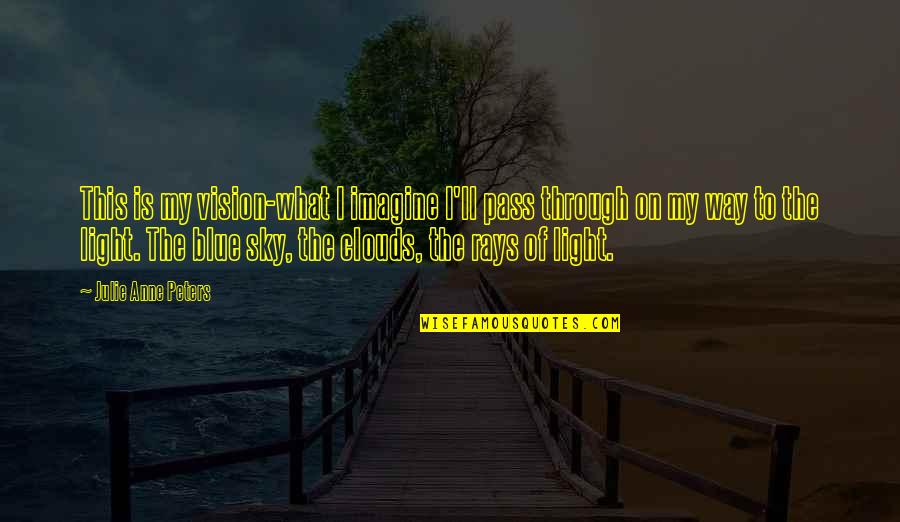 This is my vision-what I imagine I'll pass through on my way to the light. The blue sky, the clouds, the rays of light. —
Julie Anne Peters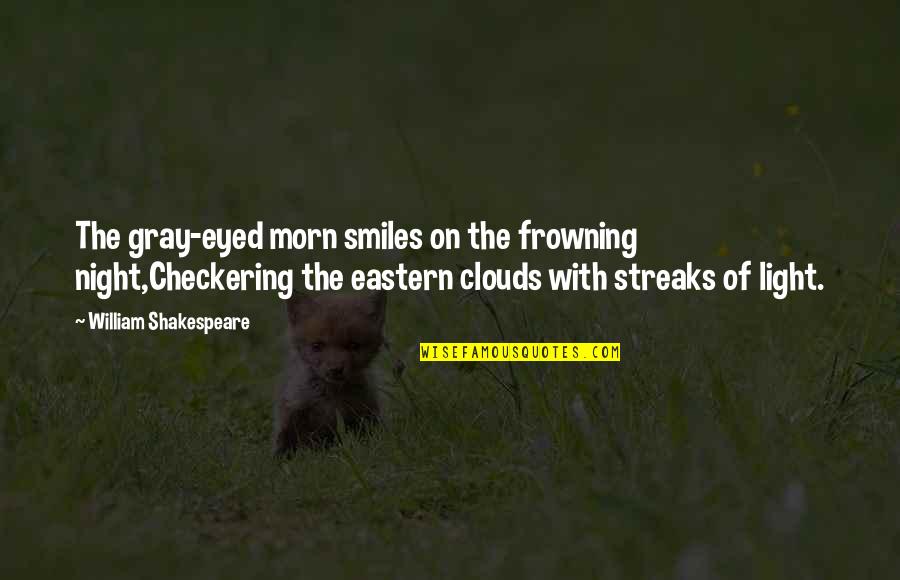 The gray-eyed morn smiles on the frowning night,
Checkering the eastern clouds with streaks of light. —
William Shakespeare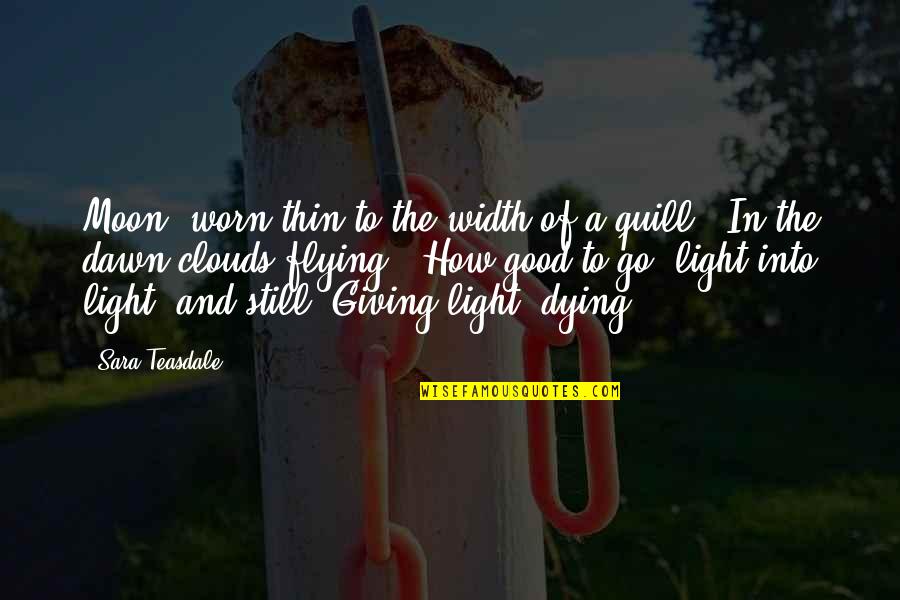 Moon, worn thin to the width of a quill,/ In the dawn clouds flying,/ How good to go, light into light, and still/ Giving light, dying. —
Sara Teasdale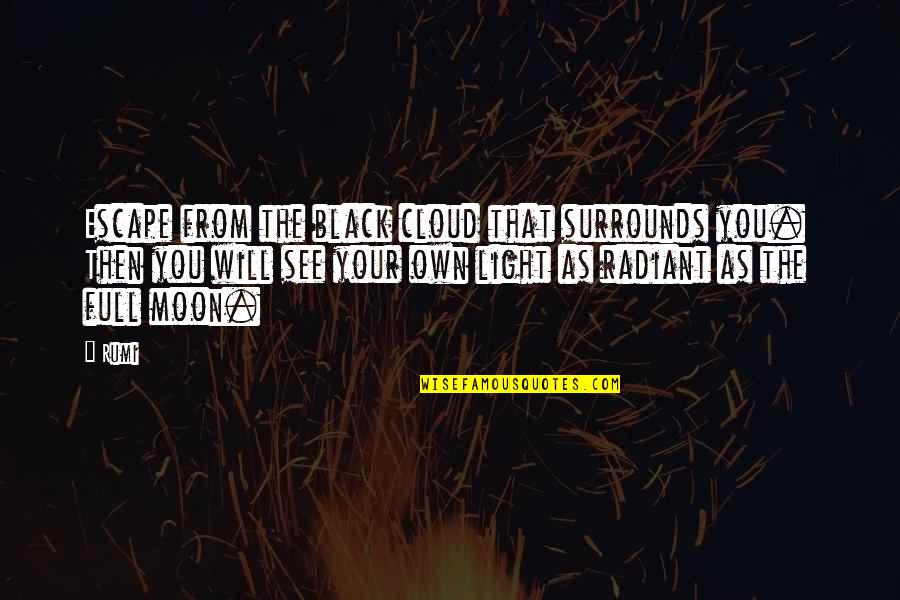 Escape from the black cloud that surrounds you.
Then you will see your own light as radiant as the full moon. —
Rumi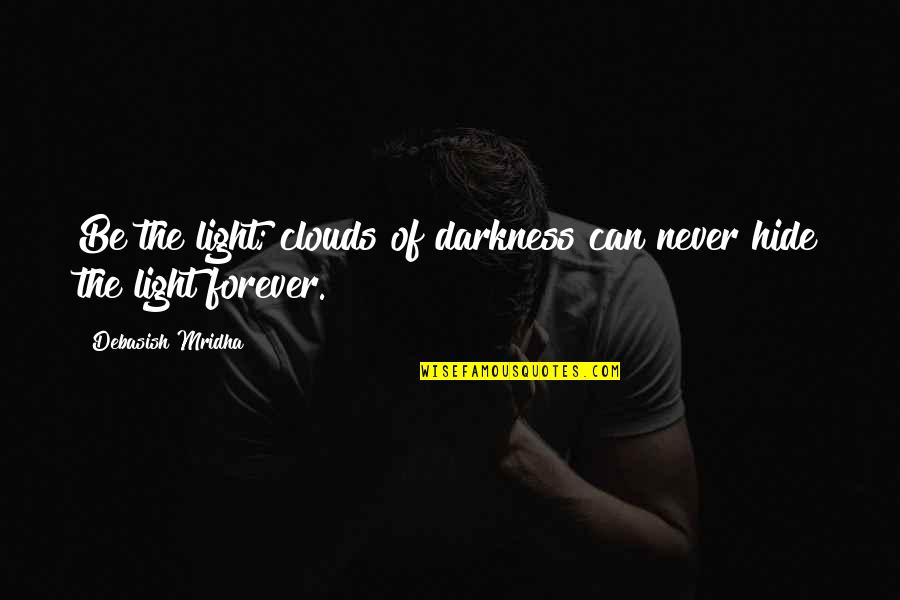 Be the light; clouds of darkness can never hide the light forever. —
Debasish Mridha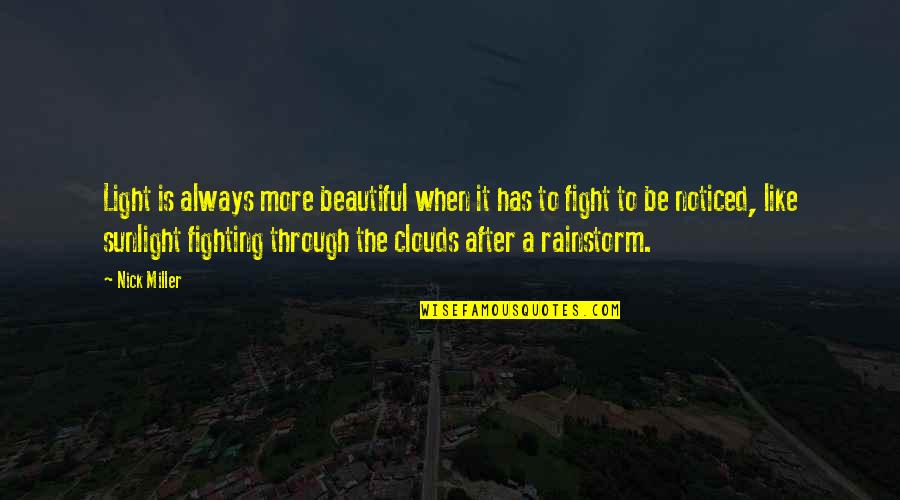 Light is always more beautiful when it has to fight to be noticed, like sunlight fighting through the clouds after a rainstorm. —
Nick Miller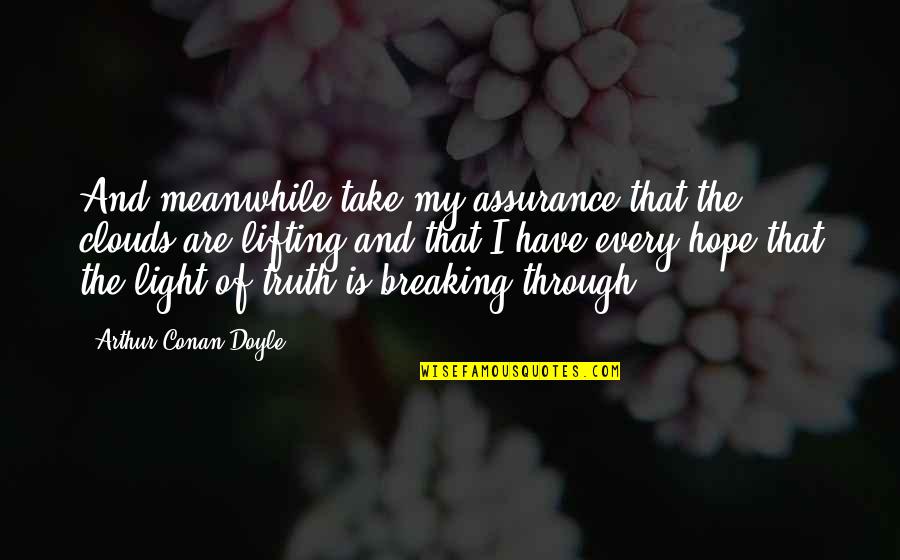 And meanwhile take my assurance that the clouds are lifting and that I have every hope that the light of truth is breaking through —
Arthur Conan Doyle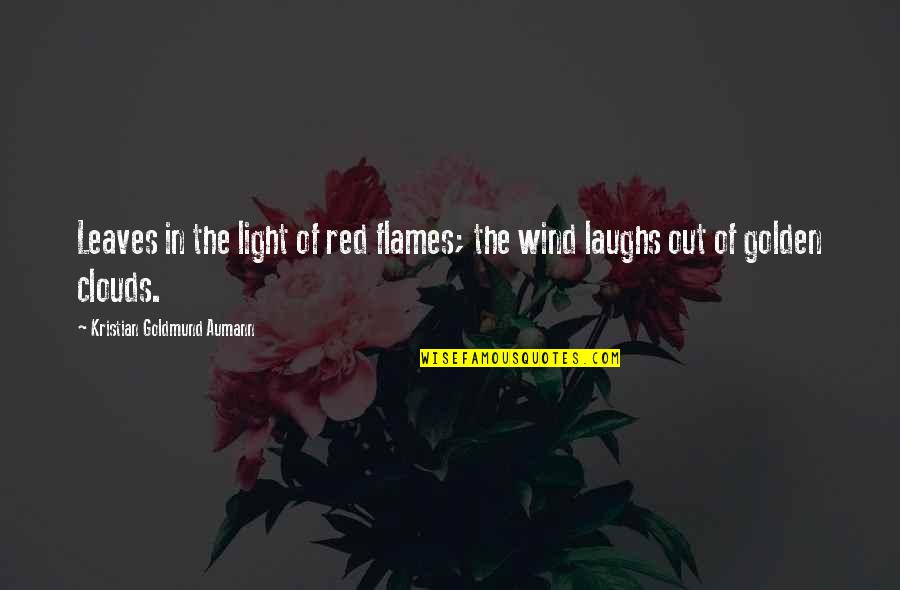 Leaves in the light of red flames; the wind laughs out of golden clouds. —
Kristian Goldmund Aumann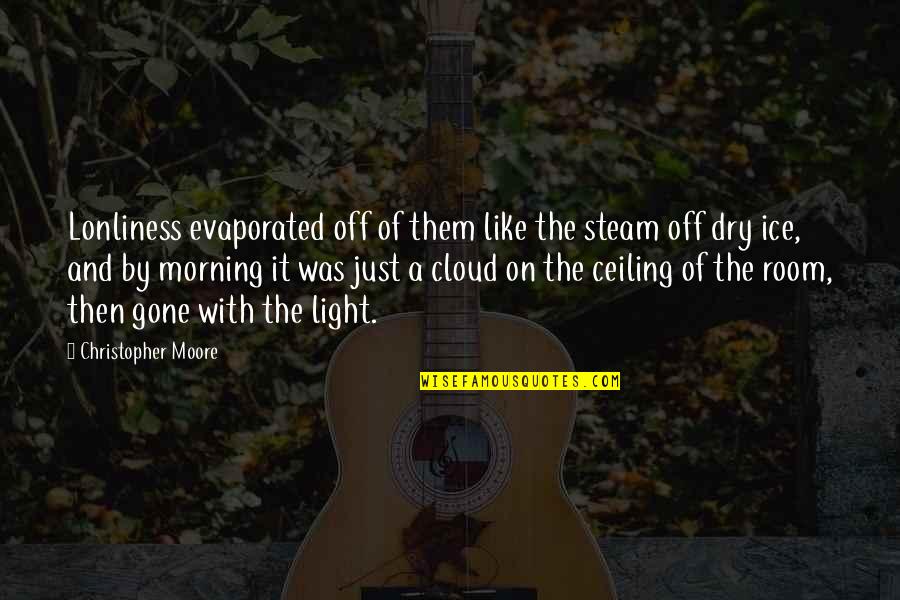 Lonliness evaporated off of them like the steam off dry ice, and by morning it was just a cloud on the ceiling of the room, then gone with the light. —
Christopher Moore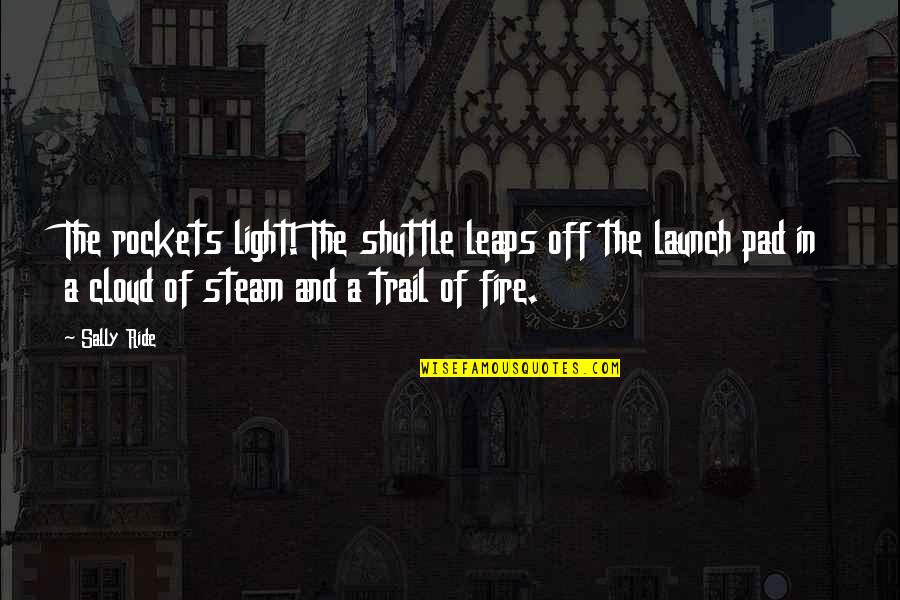 The rockets light! The shuttle leaps off the launch pad in a cloud of steam and a trail of fire. —
Sally Ride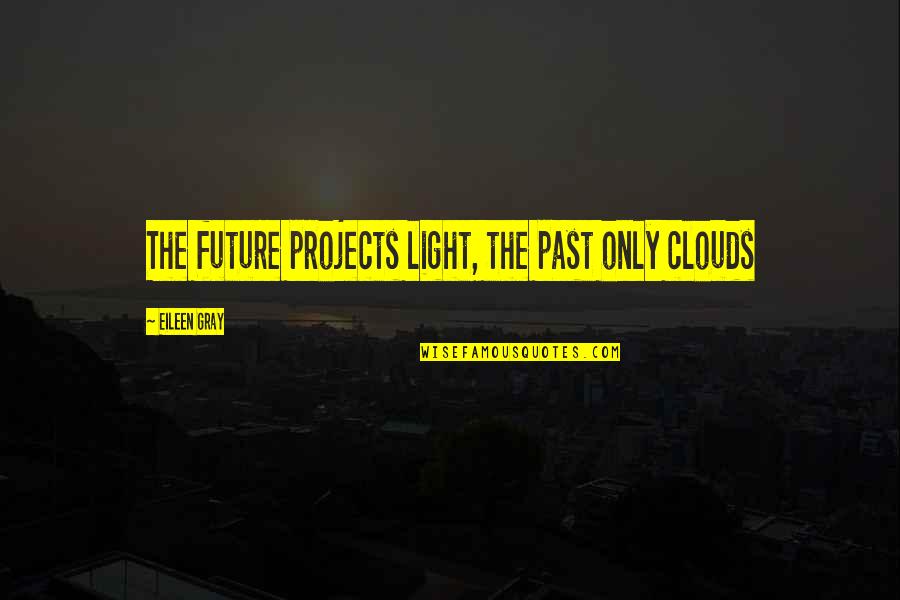 The future projects light, the past only clouds —
Eileen Gray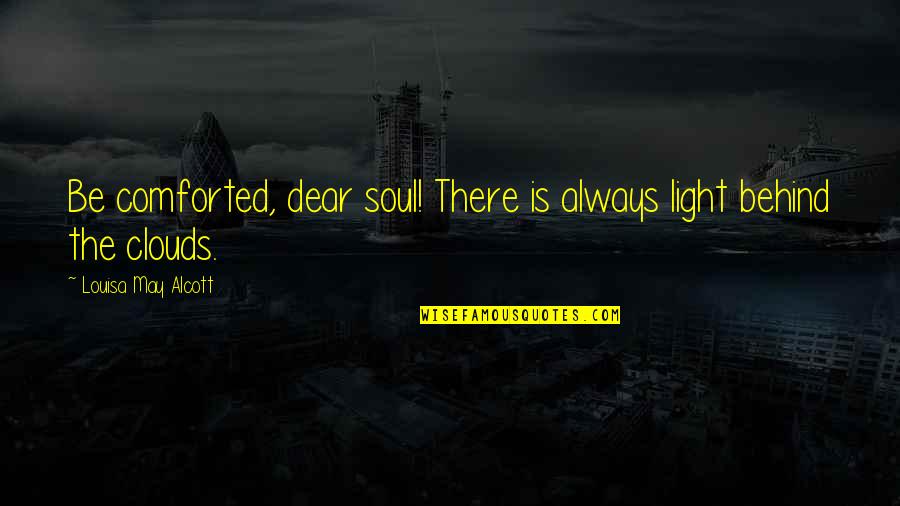 Be comforted, dear soul! There is always light behind the clouds. —
Louisa May Alcott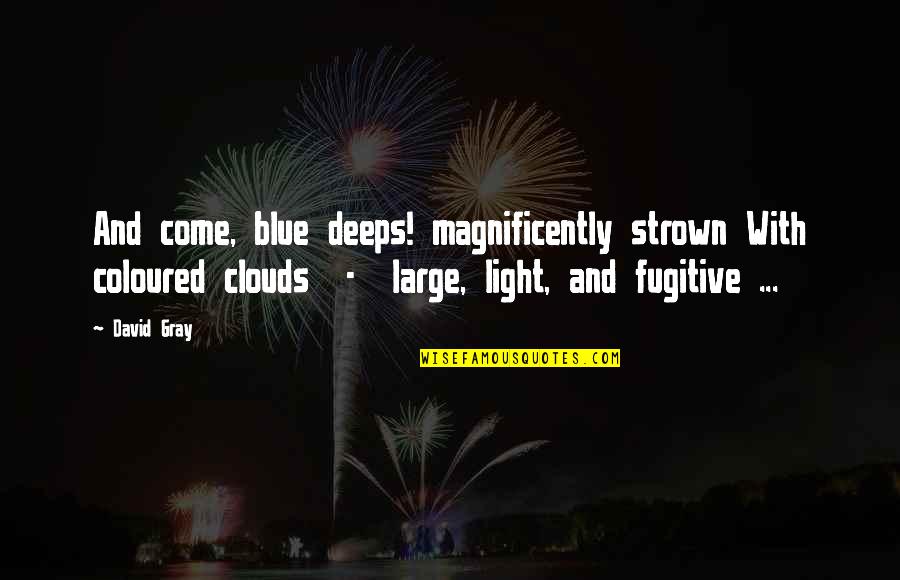 And come, blue deeps! magnificently strown With coloured clouds - large, light, and fugitive ... —
David Gray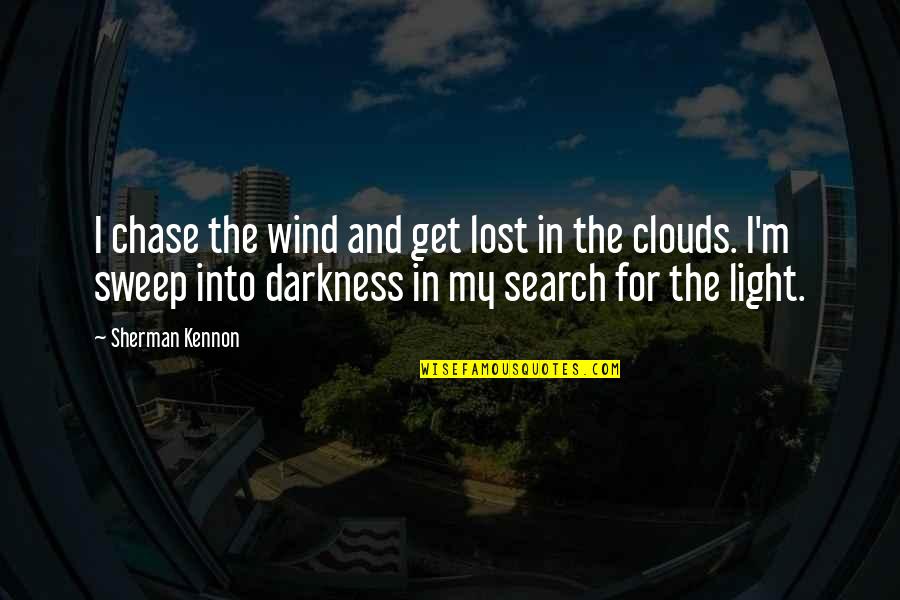 I chase the wind and get lost in the clouds. I'm sweep into darkness in my search for the light. —
Sherman Kennon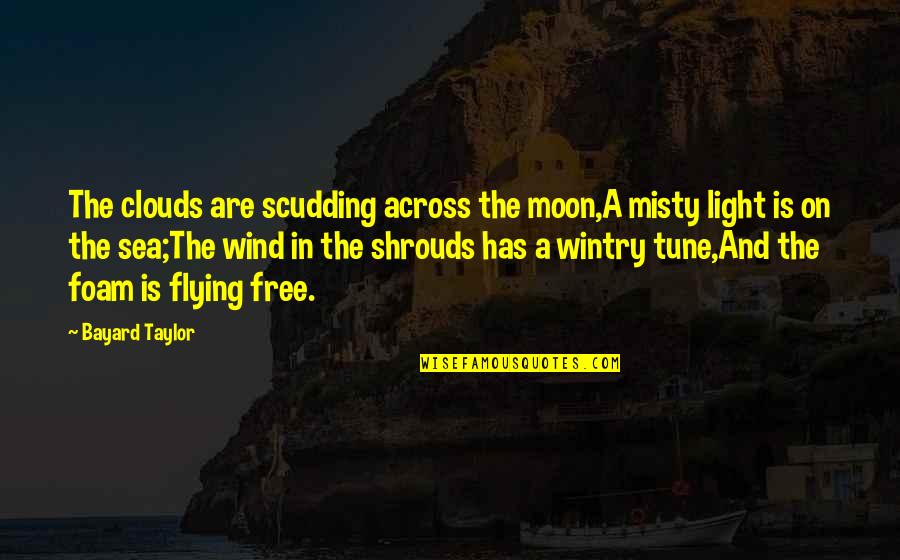 The clouds are scudding across the moon,
A misty light is on the sea;
The wind in the shrouds has a wintry tune,
And the foam is flying free. —
Bayard Taylor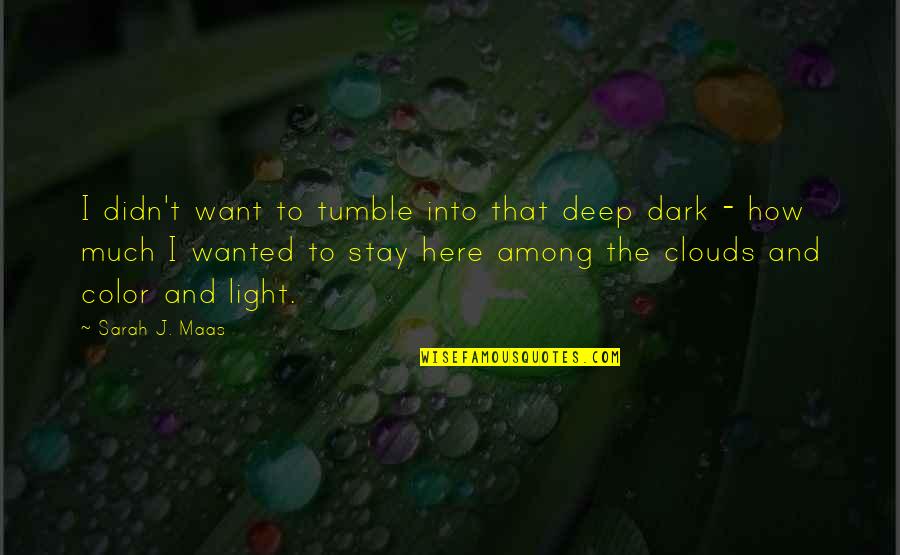 I didn't want to tumble into that deep dark - how much I wanted to stay here among the clouds and color and light. —
Sarah J. Maas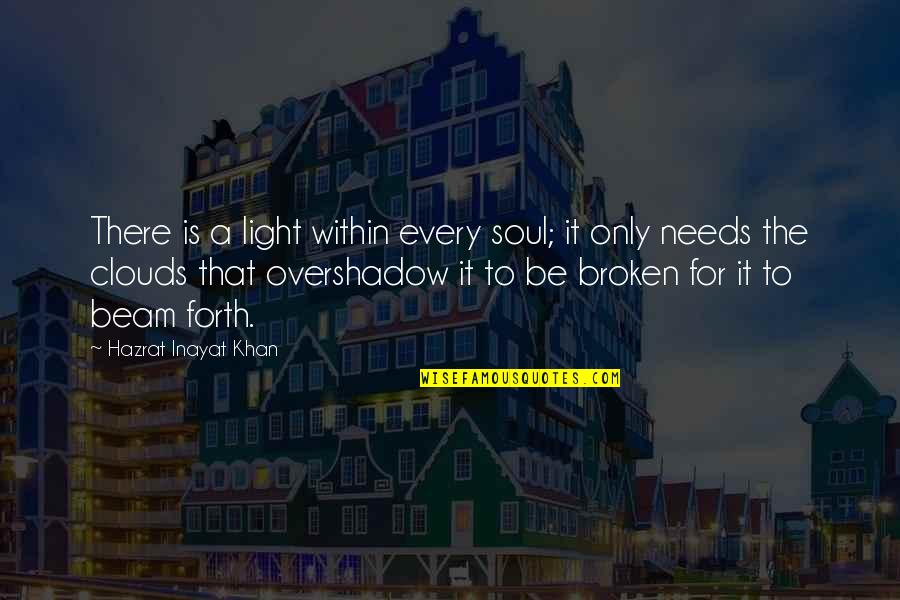 There is a light within every soul; it only needs the clouds that overshadow it to be broken for it to beam forth. —
Hazrat Inayat Khan