Clenched Fists Quotes
Collection of top 25 famous quotes about Clenched Fists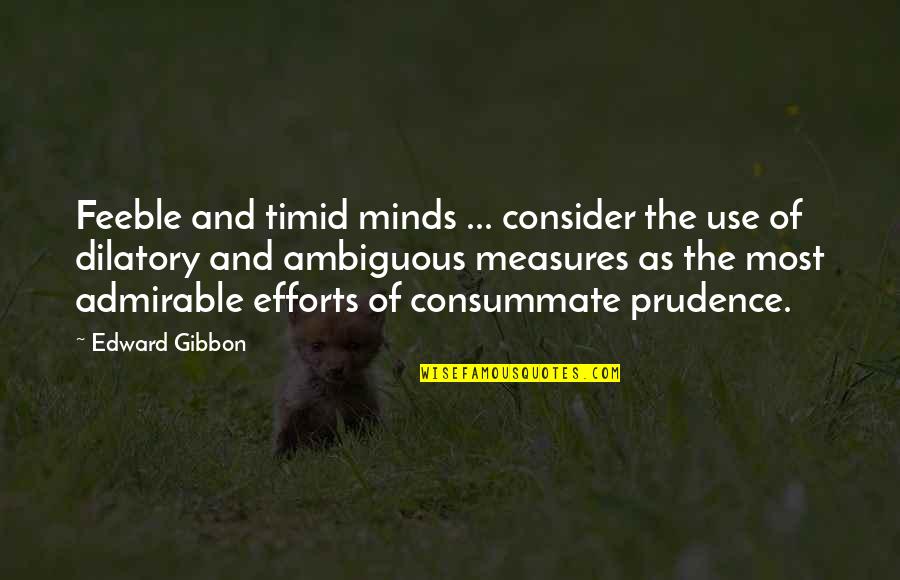 Feeble and timid minds ... consider the use of dilatory and ambiguous measures as the most admirable efforts of consummate prudence.
—
Edward Gibbon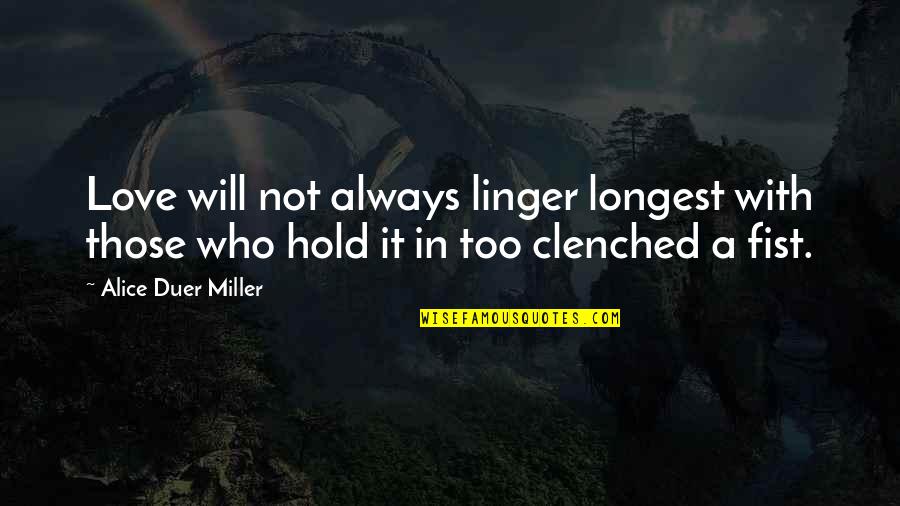 Love will not always linger longest with those who hold it in too clenched a fist.
—
Alice Duer Miller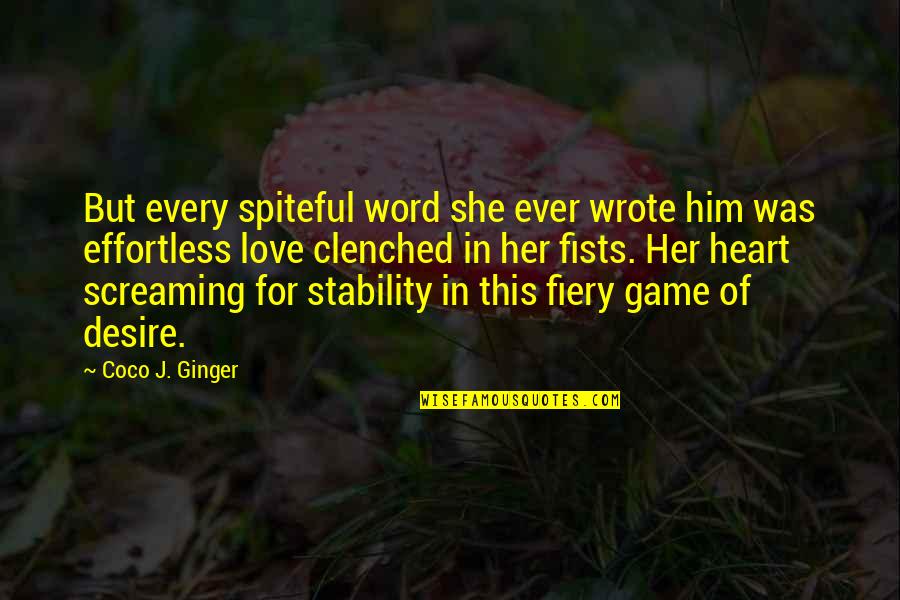 But every spiteful word she ever wrote him was effortless love clenched in her fists. Her heart screaming for stability in this fiery game of desire.
—
Coco J. Ginger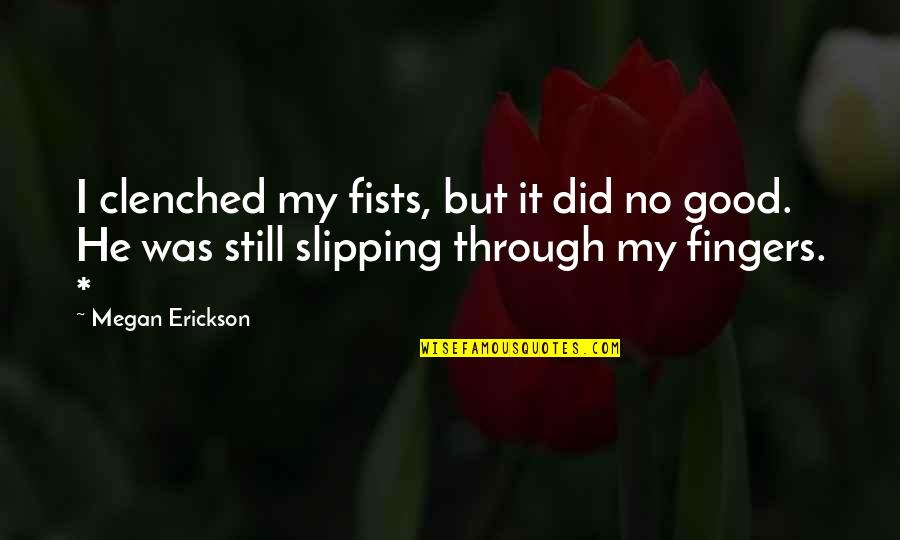 I clenched my fists, but it did no good. He was still slipping through my fingers. *
—
Megan Erickson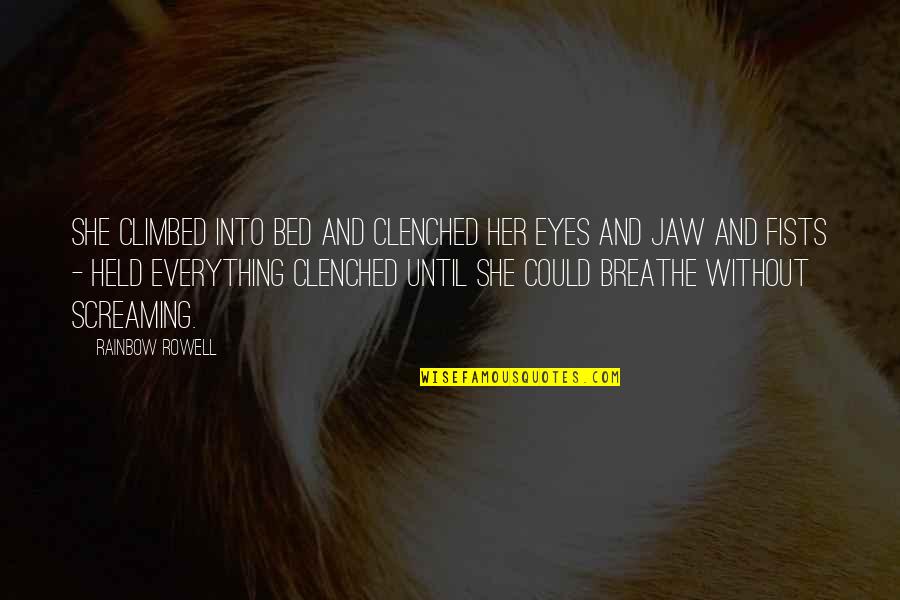 She climbed into bed and clenched her eyes and jaw and fists - held everything clenched until she could breathe without screaming.
—
Rainbow Rowell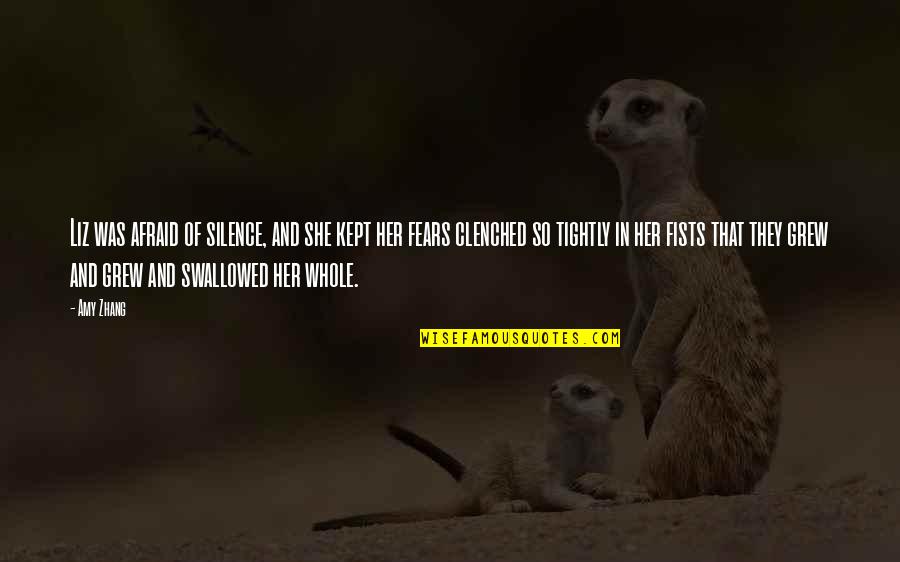 Liz was afraid of silence, and she kept her fears clenched so tightly in her fists that they grew and grew and swallowed her whole.
—
Amy Zhang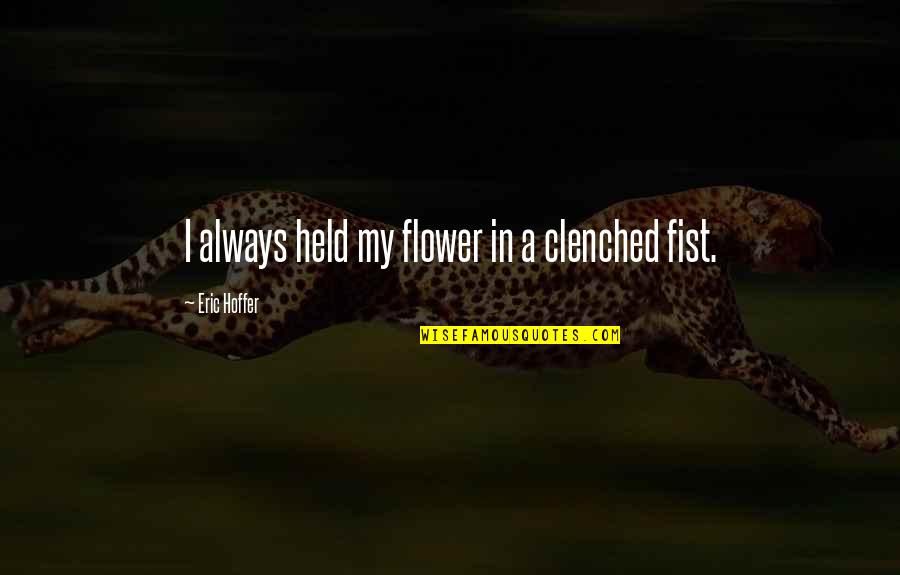 I always held my flower in a clenched fist.
—
Eric Hoffer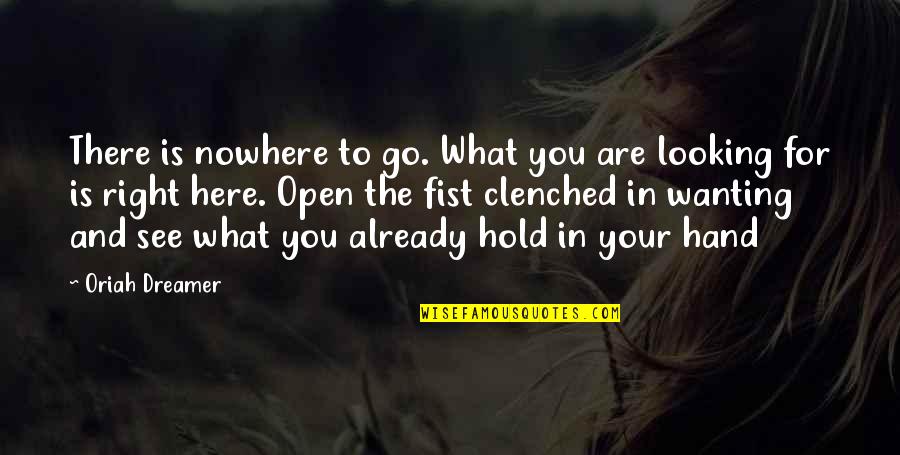 There is nowhere to go. What you are looking for is right here. Open the fist clenched in wanting and see what you already hold in your hand
—
Oriah Dreamer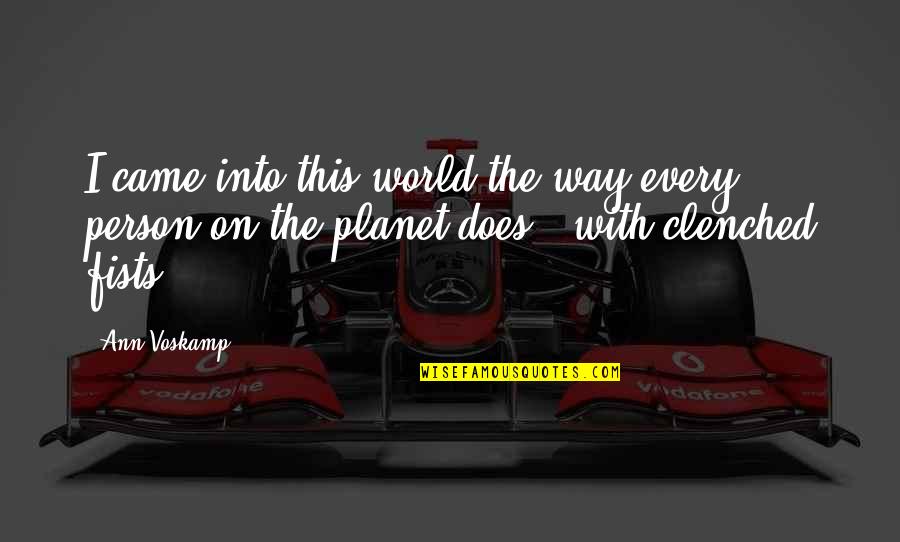 I came into this world the way every person on the planet does - with
clenched fists
. —
Ann Voskamp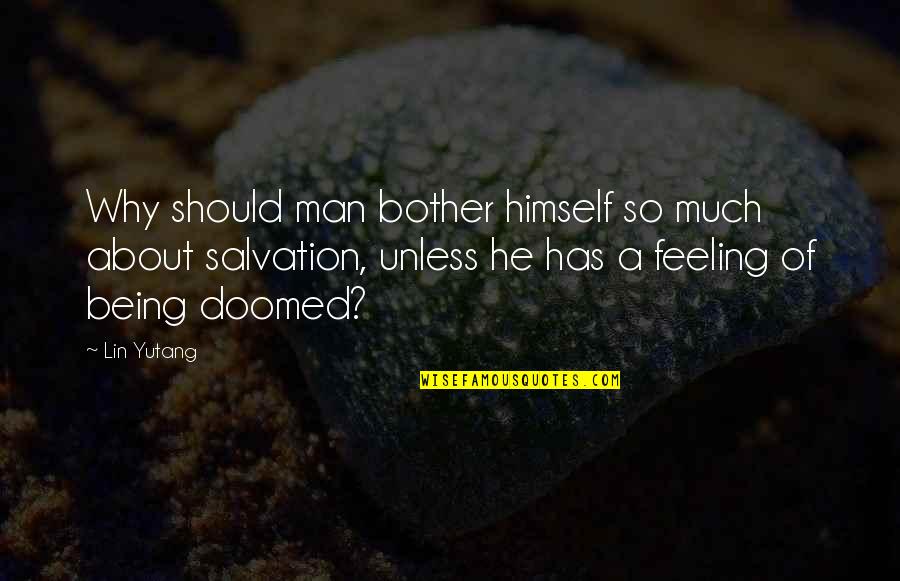 Why should man bother himself so much about salvation, unless he has a feeling of being doomed? —
Lin Yutang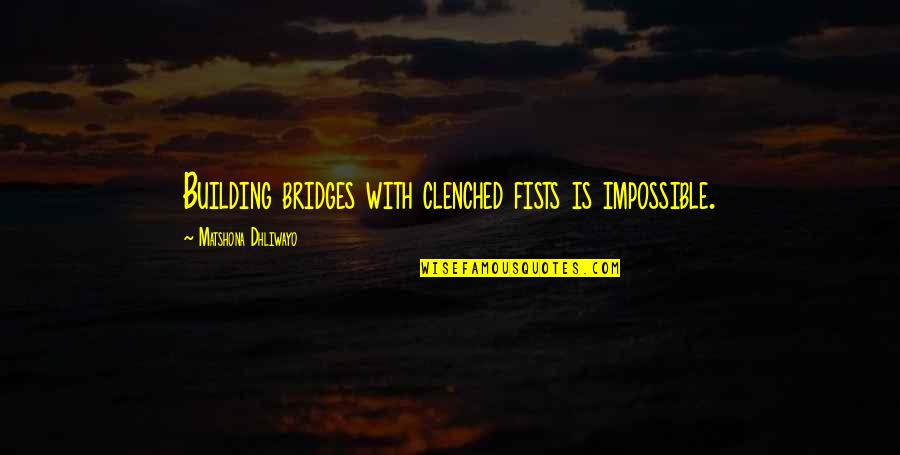 Building bridges with
clenched fists
is impossible. —
Matshona Dhliwayo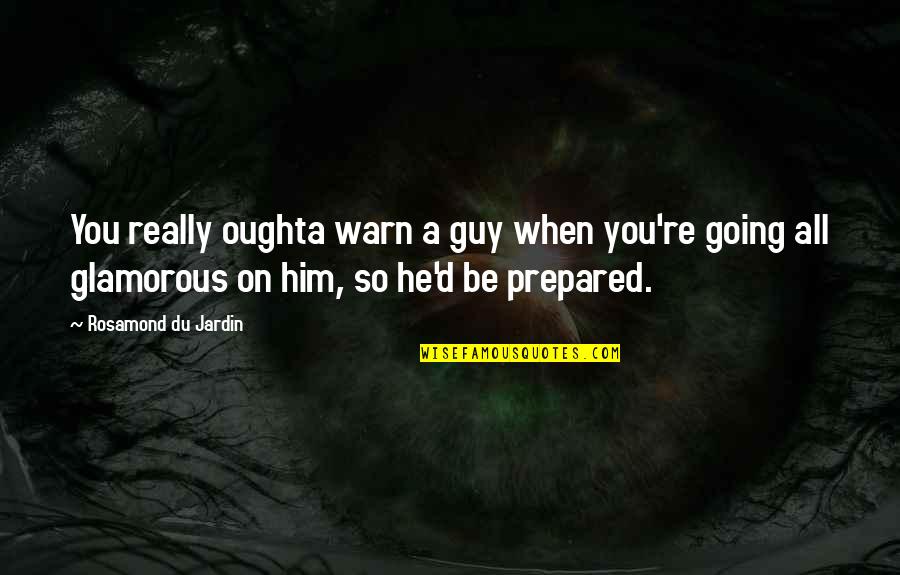 You really oughta warn a guy when you're going all glamorous on him, so he'd be prepared. —
Rosamond Du Jardin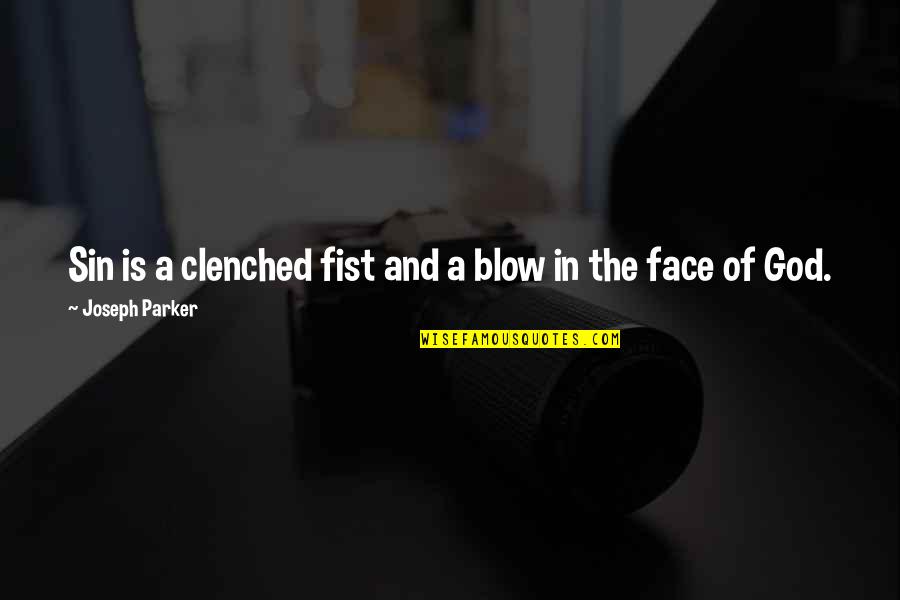 Sin is a clenched fist and a blow in the face of God. —
Joseph Parker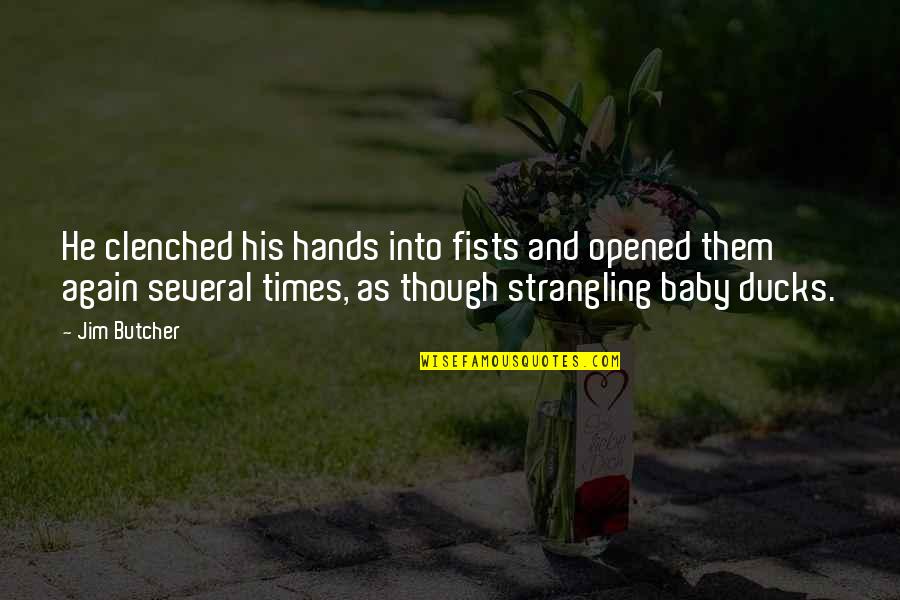 He clenched his hands into fists and opened them again several times, as though strangling baby ducks. —
Jim Butcher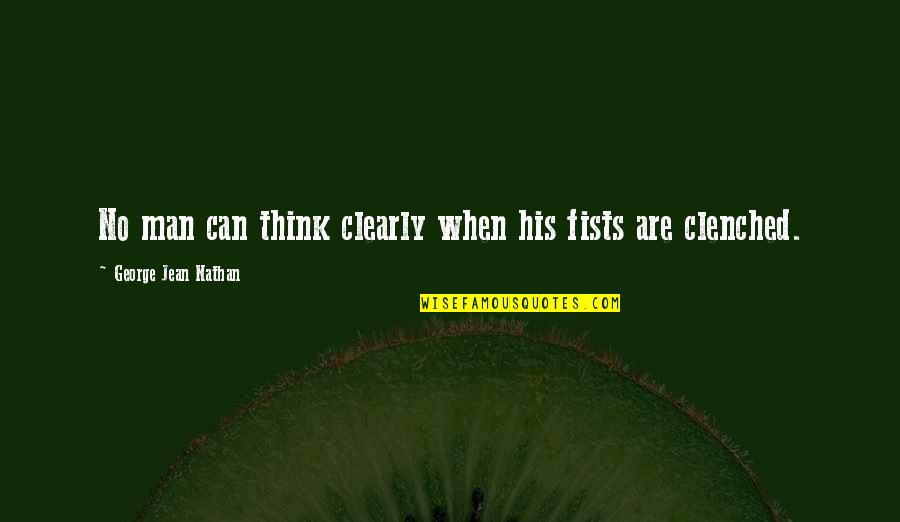 No man can think clearly when his fists are clenched. —
George Jean Nathan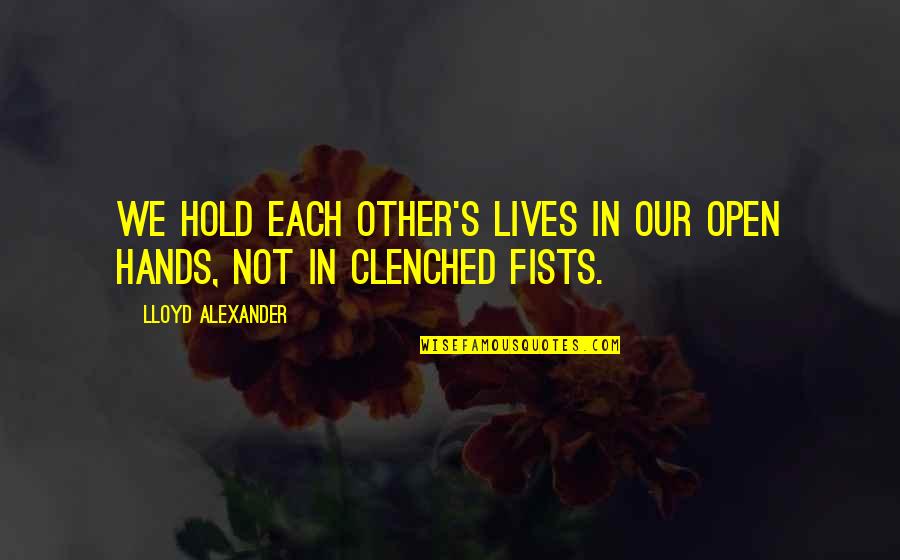 We hold each other's lives in our open hands, not in
clenched fists
. —
Lloyd Alexander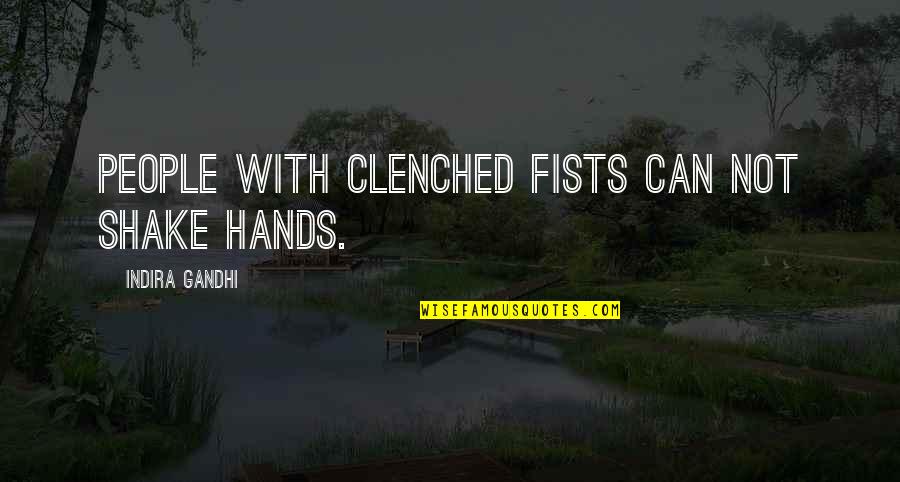 People with
clenched fists
can not shake hands. —
Indira Gandhi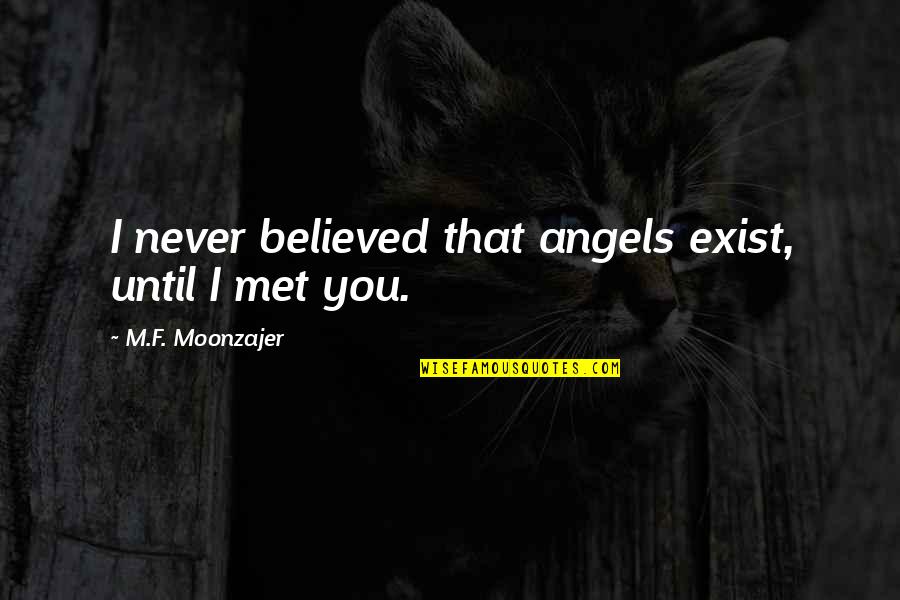 I never believed that angels exist, until I met you. —
M.F. Moonzajer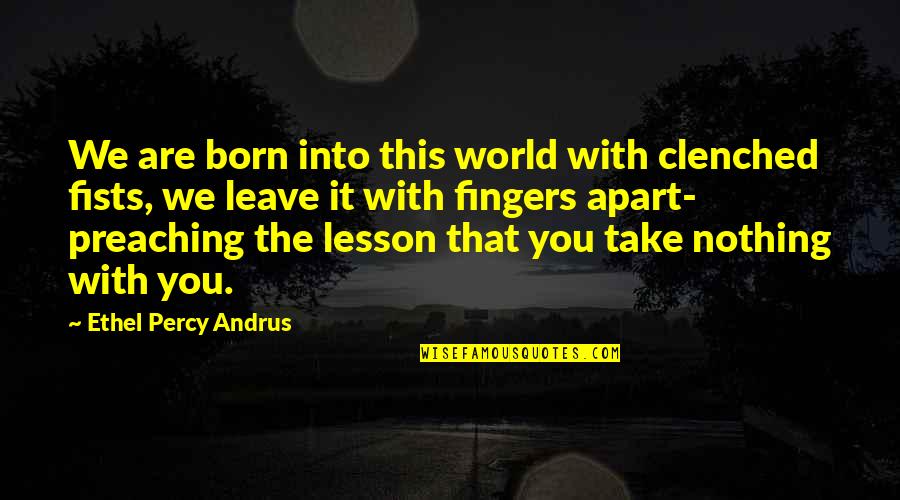 We are born into this world with
clenched fists
, we leave it with fingers apart- preaching the lesson that you take nothing with you. —
Ethel Percy Andrus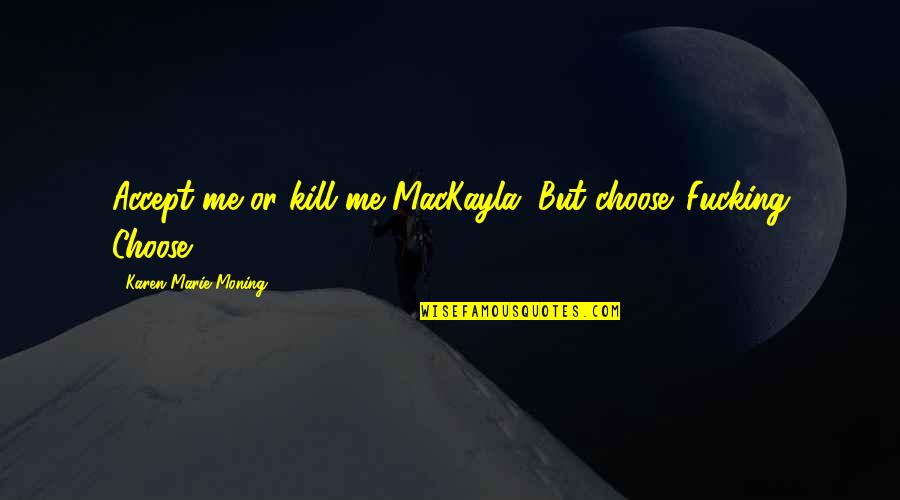 Accept me or kill me MacKayla. But choose. Fucking Choose. —
Karen Marie Moning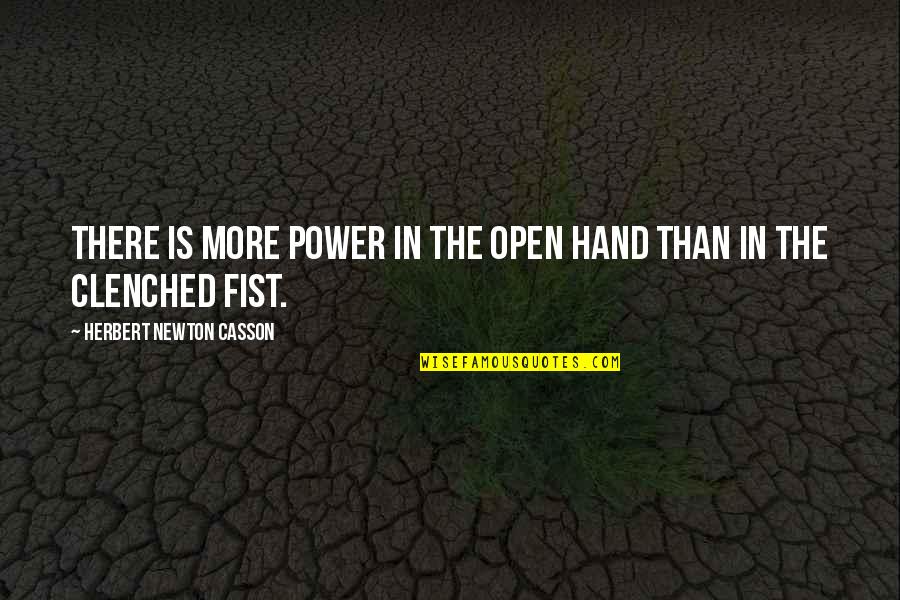 There is more power in the open hand than in the clenched fist. —
Herbert Newton Casson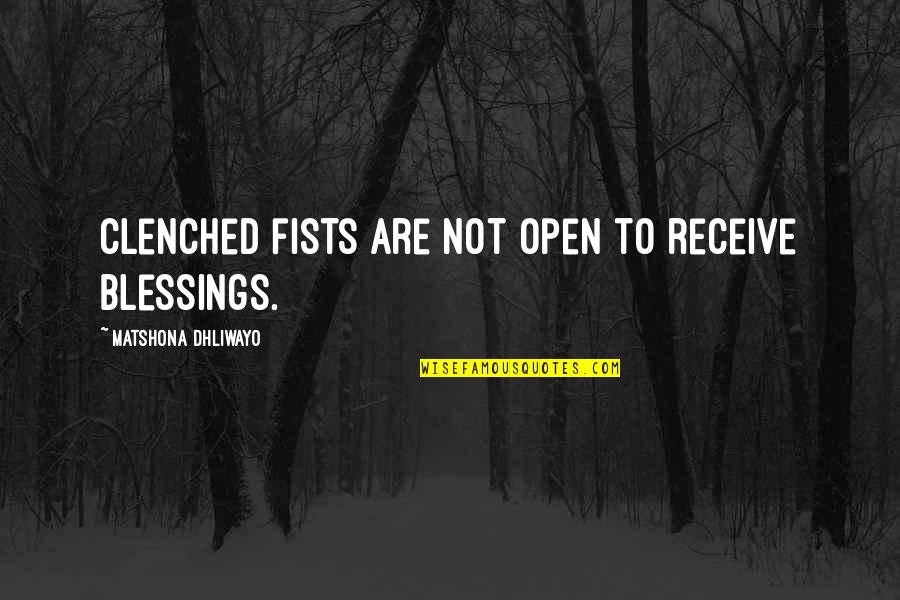 Clenched fists
are not open to receive blessings. —
Matshona Dhliwayo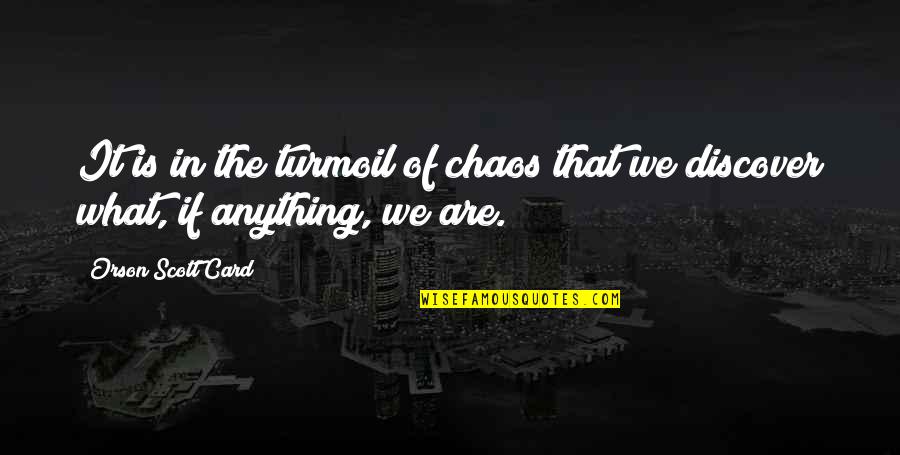 It is in the turmoil of chaos that we discover what, if anything, we are. —
Orson Scott Card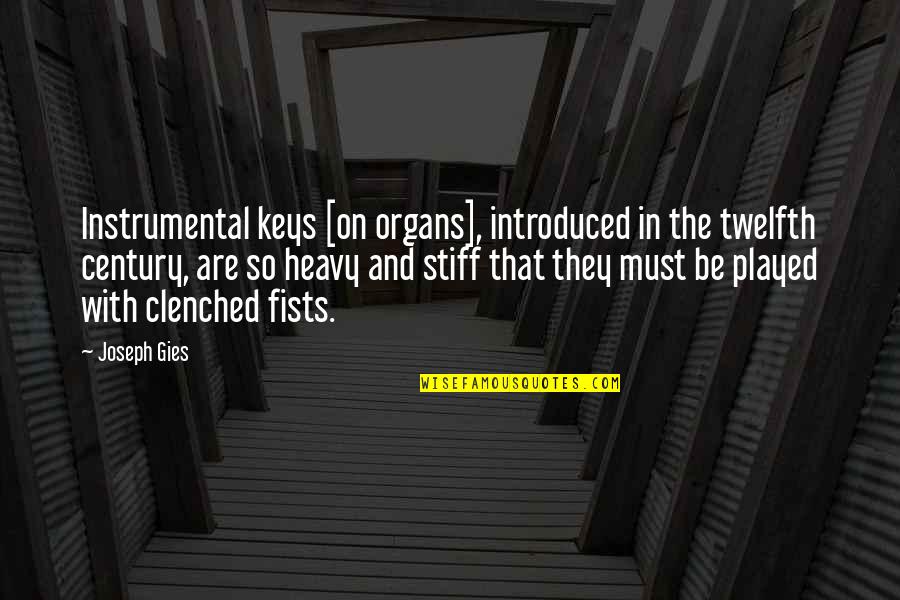 Instrumental keys [on organs], introduced in the twelfth century, are so heavy and stiff that they must be played with
clenched fists
. —
Joseph Gies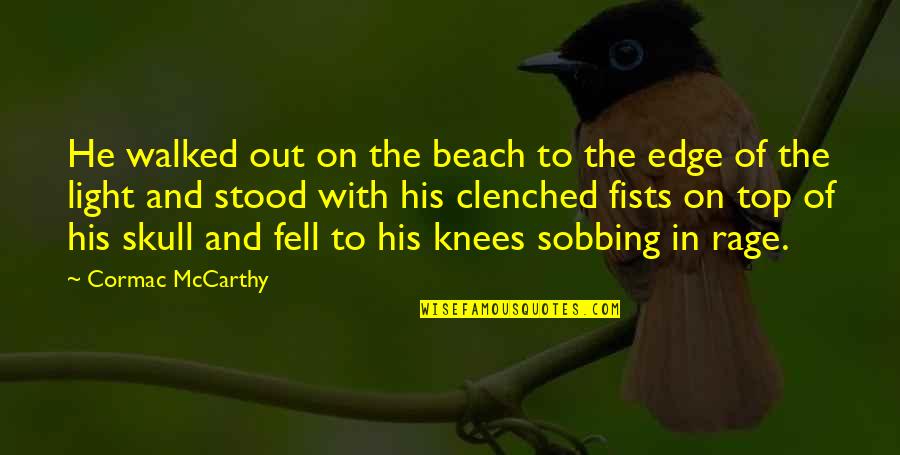 He walked out on the beach to the edge of the light and stood with his
clenched fists
on top of his skull and fell to his knees sobbing in rage. —
Cormac McCarthy