Love Willingness Quotes
Collection of top 27 famous quotes about Love Willingness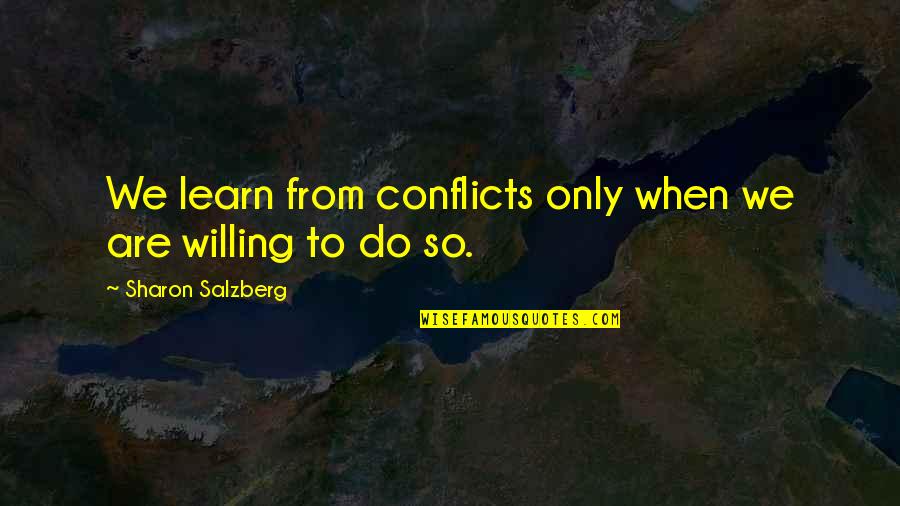 We learn from conflicts only when we are willing to do so.
—
Sharon Salzberg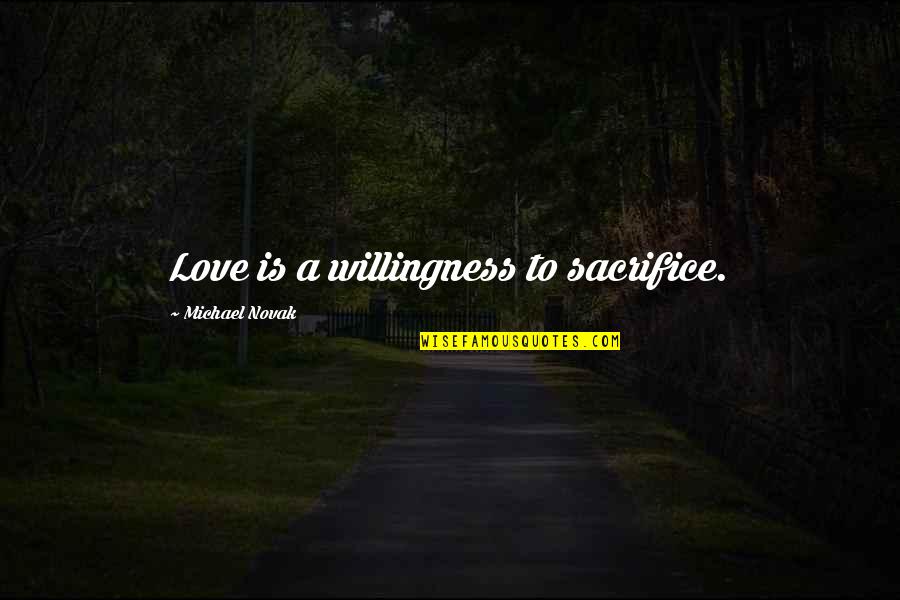 Love is a willingness to sacrifice.
—
Michael Novak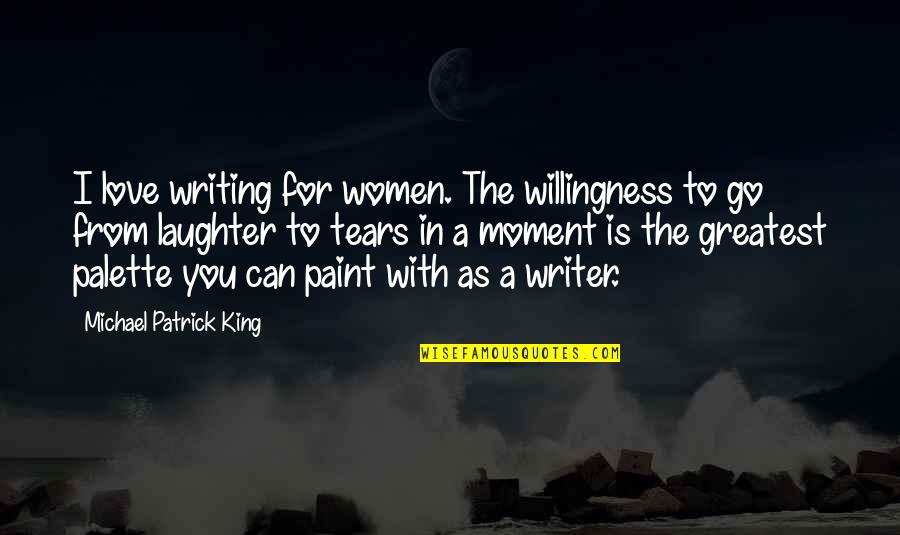 I love writing for women. The willingness to go from laughter to tears in a moment is the greatest palette you can paint with as a writer.
—
Michael Patrick King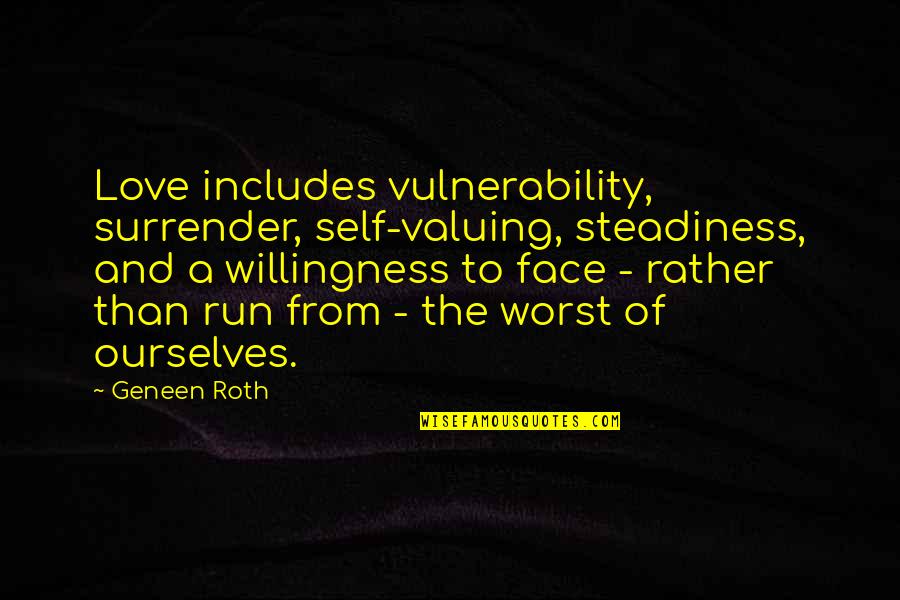 Love includes vulnerability, surrender, self-valuing, steadiness, and a willingness to face - rather than run from - the worst of ourselves.
—
Geneen Roth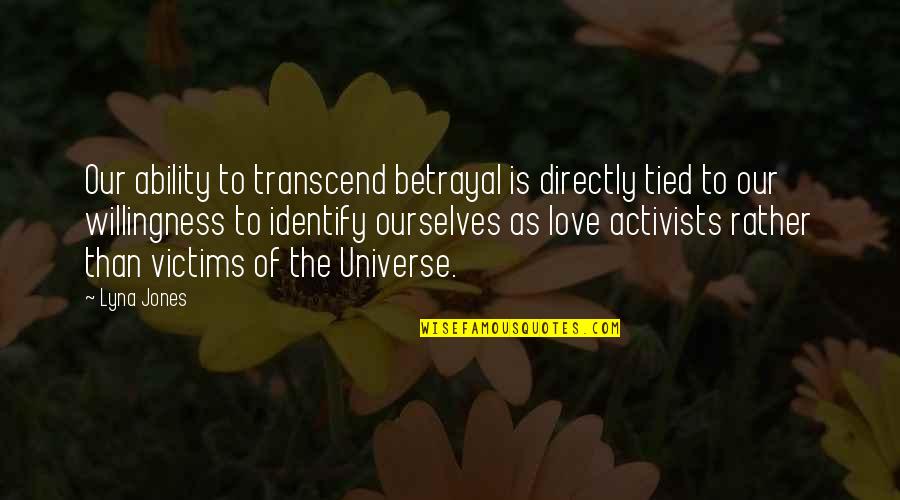 Our ability to transcend betrayal is directly tied to our willingness to identify ourselves as love activists rather than victims of the Universe.
—
Lyna Jones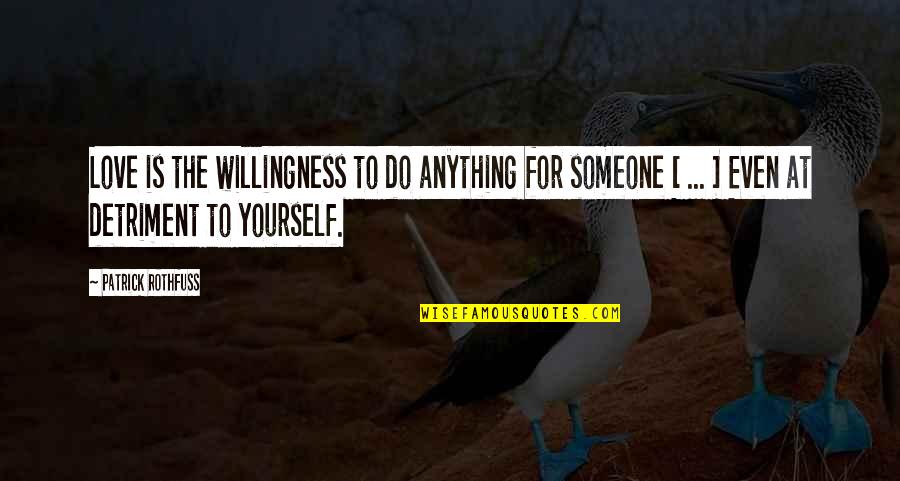 Love is the willingness to do anything for someone [ ... ] Even at detriment to yourself.
—
Patrick Rothfuss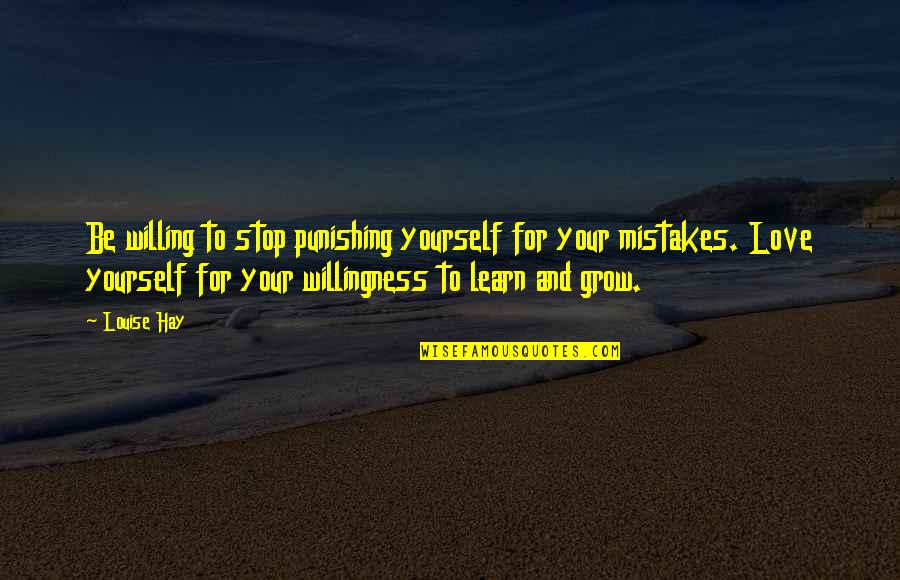 Be willing to stop punishing yourself for your mistakes. Love yourself for your willingness to learn and grow.
—
Louise Hay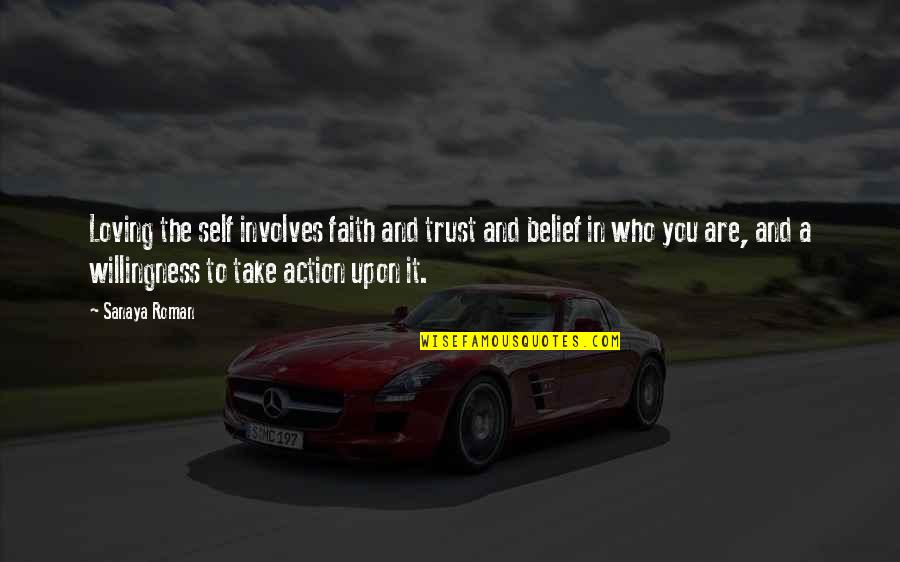 Loving the self involves faith and trust and belief in who you are, and a willingness to take action upon it.
—
Sanaya Roman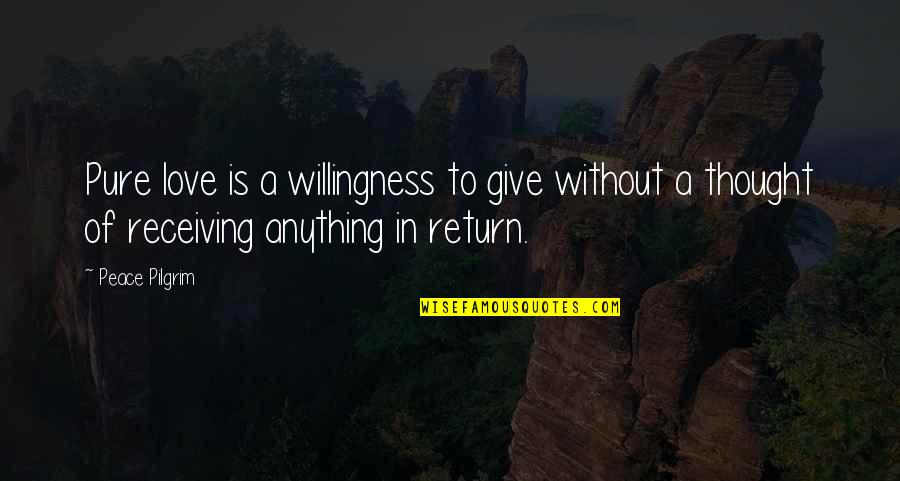 Pure love is a willingness to give without a thought of receiving anything in return.
—
Peace Pilgrim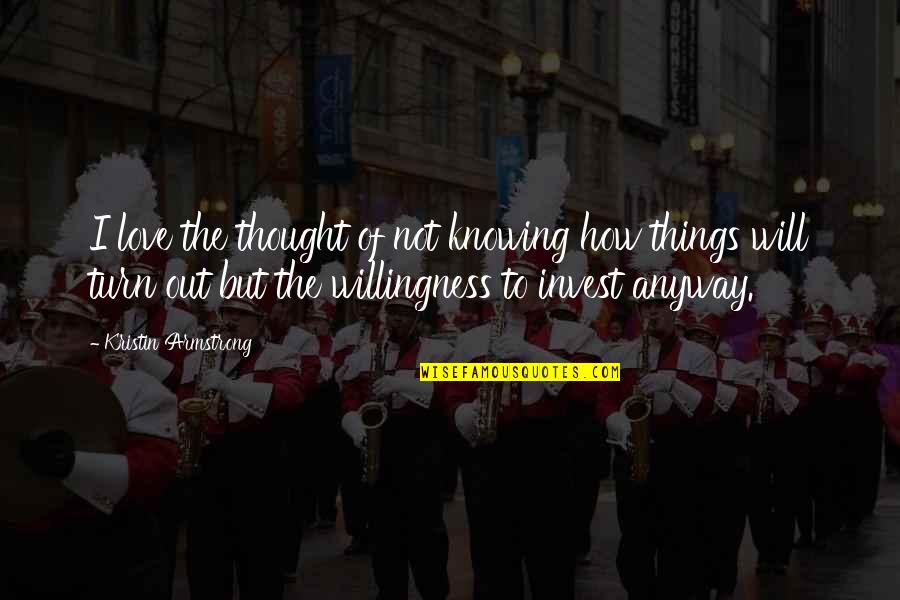 I love the thought of not knowing how things will turn out but the willingness to invest anyway.
—
Kristin Armstrong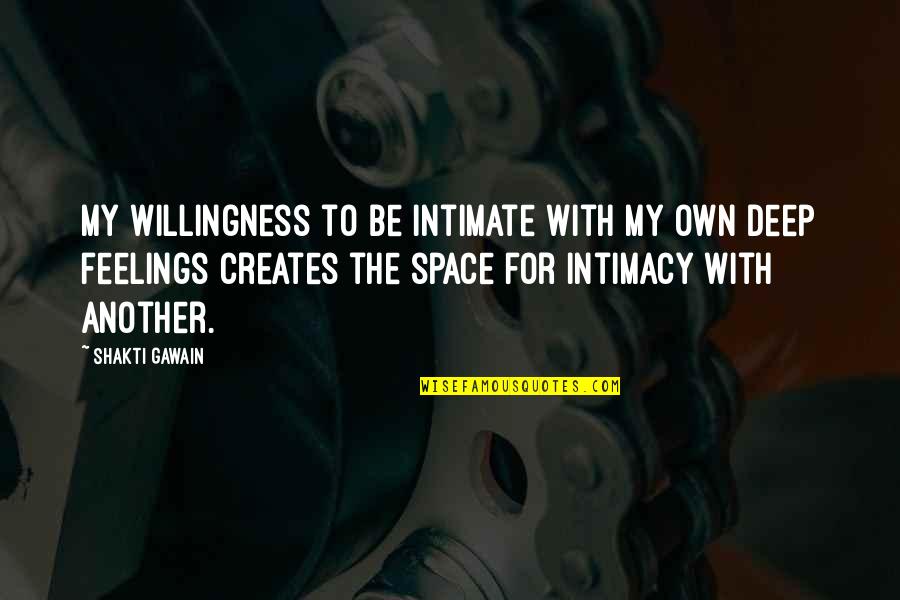 My willingness to be intimate with my own deep feelings creates the space for intimacy with another. —
Shakti Gawain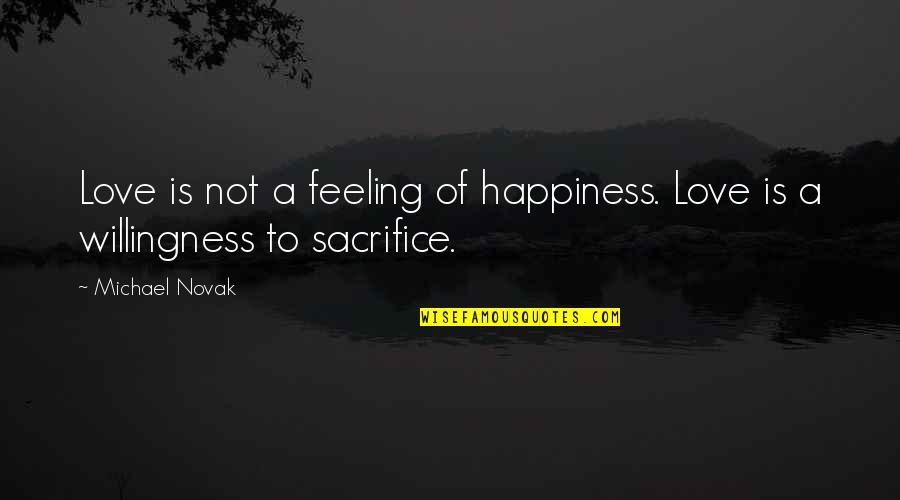 Love is not a feeling of happiness. Love is a willingness to sacrifice. —
Michael Novak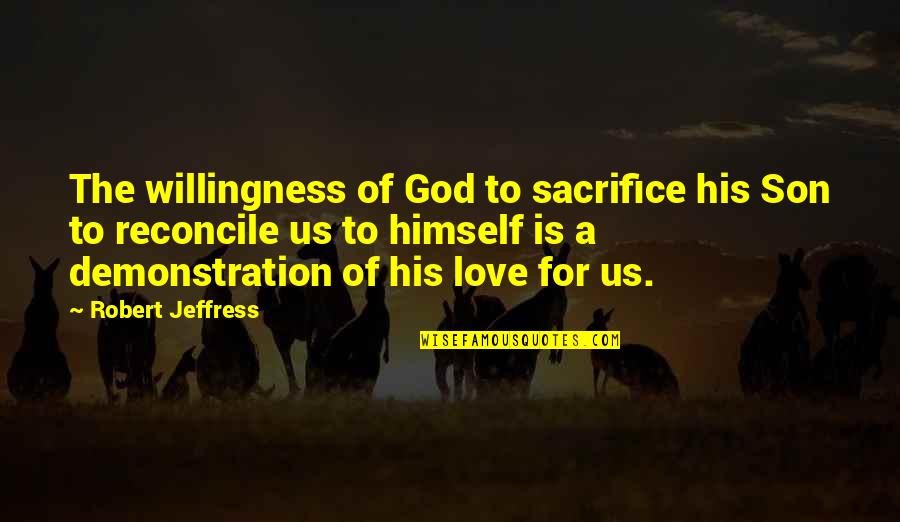 The willingness of God to sacrifice his Son to reconcile us to himself is a demonstration of his love for us. —
Robert Jeffress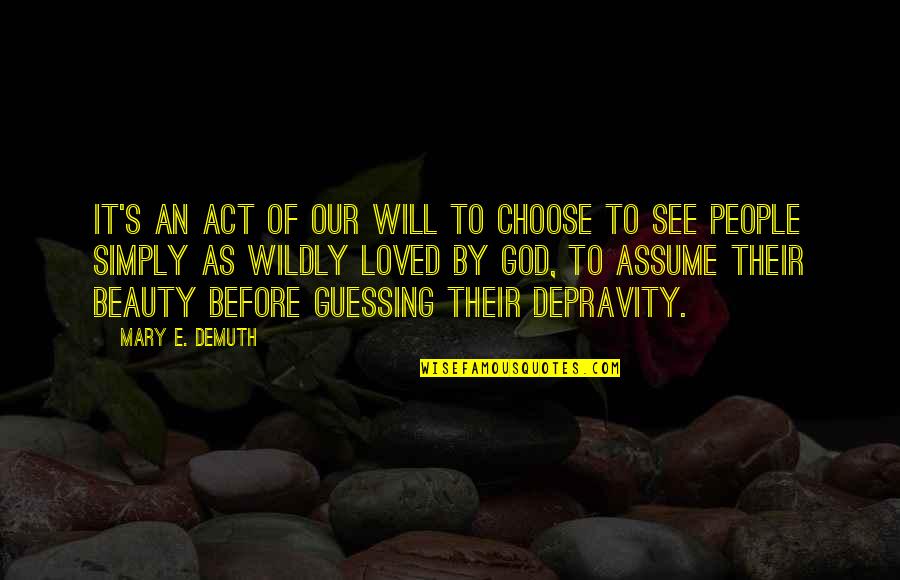 It's an act of our will to choose to see people simply as wildly loved by God, to assume their beauty before guessing their depravity. —
Mary E. DeMuth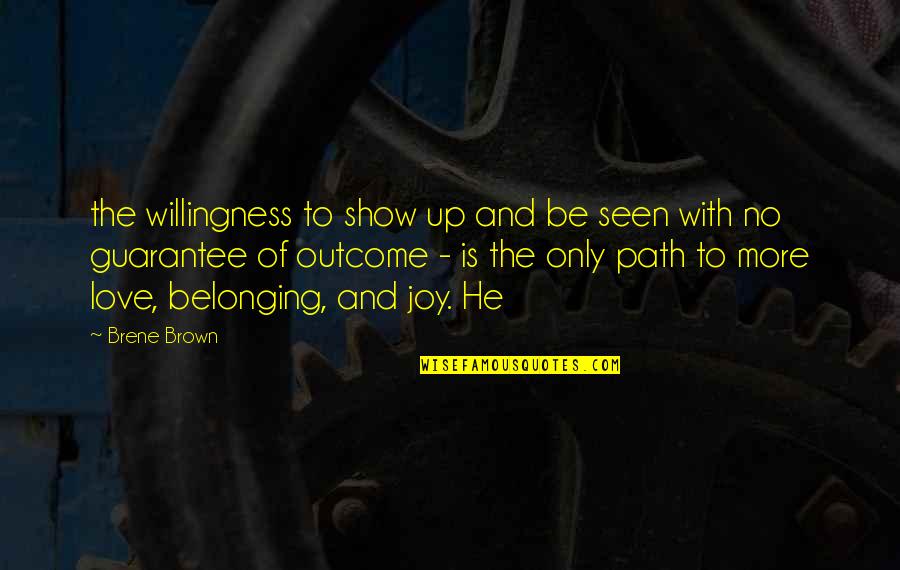 the willingness to show up and be seen with no guarantee of outcome - is the only path to more love, belonging, and joy. He —
Brene Brown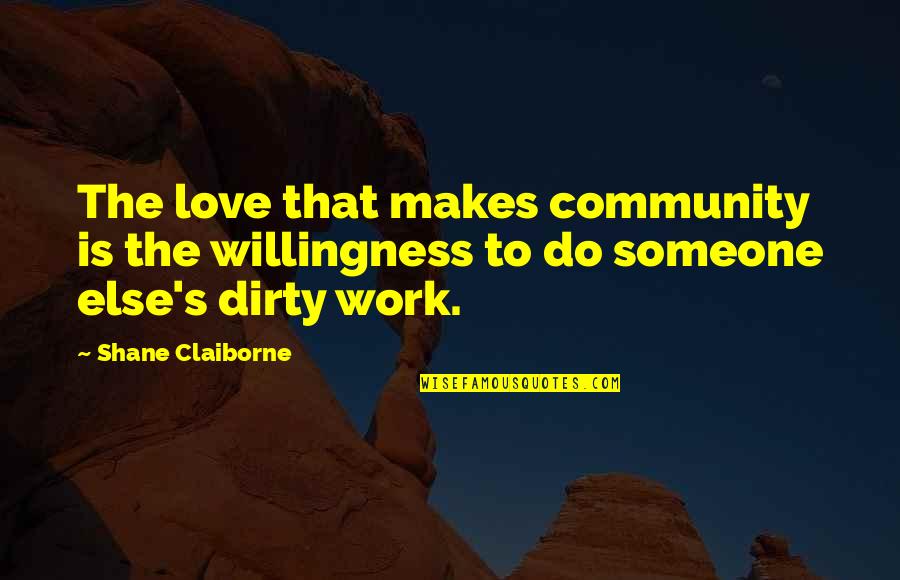 The love that makes community is the willingness to do someone else's dirty work. —
Shane Claiborne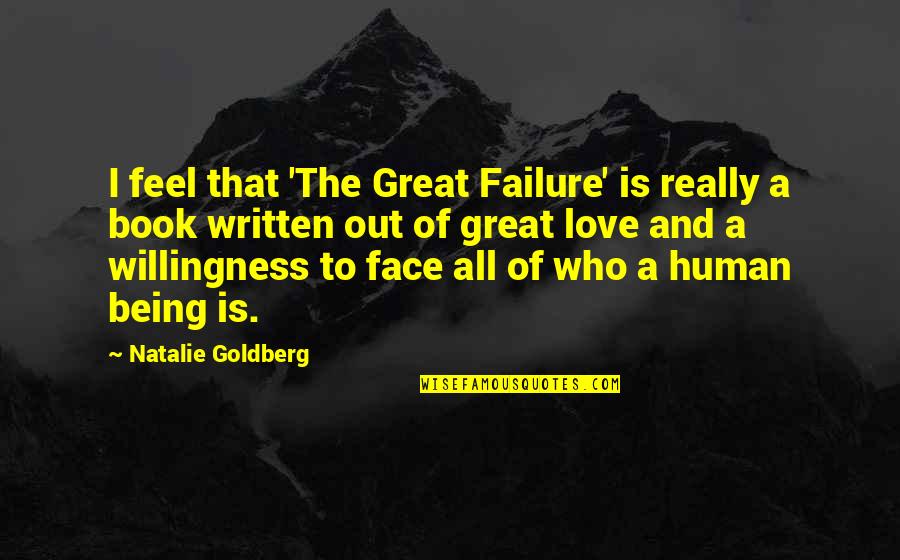 I feel that 'The Great Failure' is really a book written out of great love and a willingness to face all of who a human being is. —
Natalie Goldberg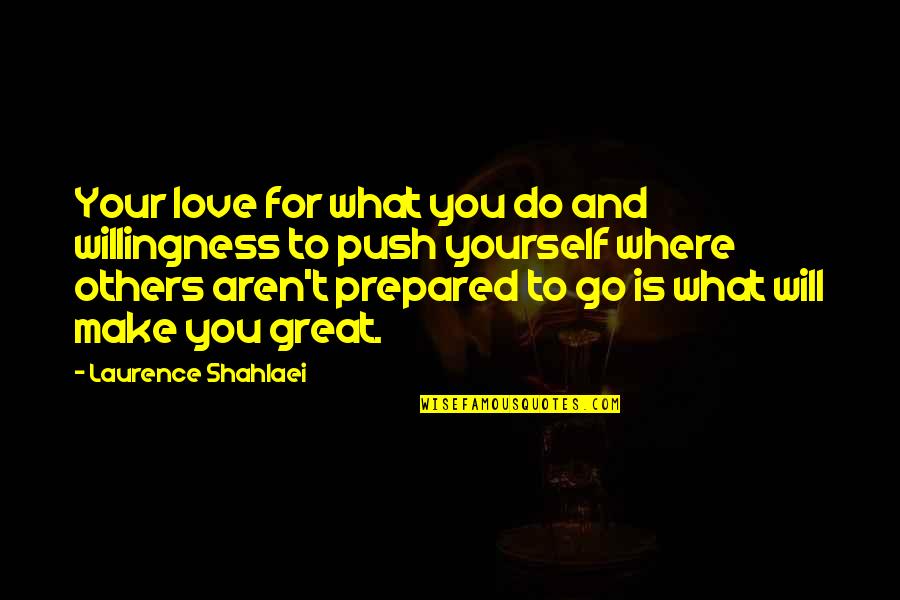 Your love for what you do and willingness to push yourself where others aren't prepared to go is what will make you great. —
Laurence Shahlaei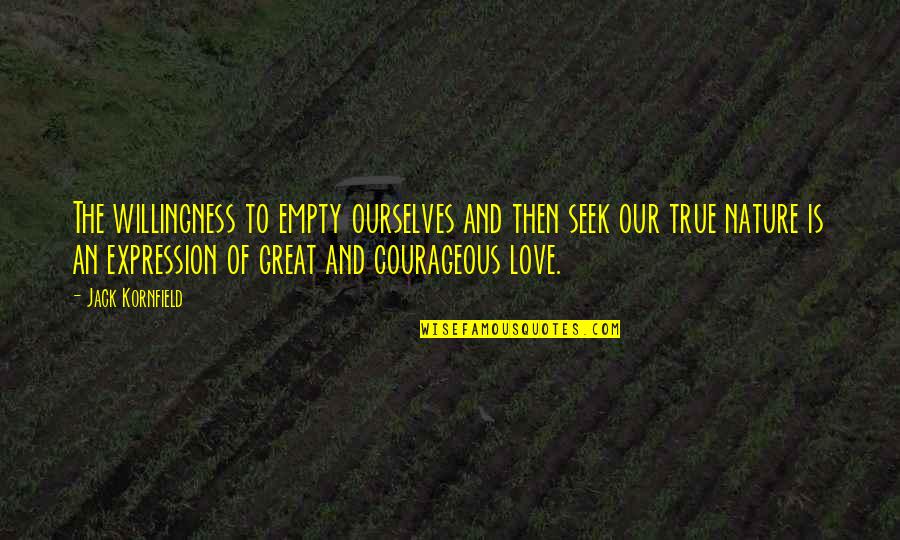 The willingness to empty ourselves and then seek our true nature is an expression of great and courageous love. —
Jack Kornfield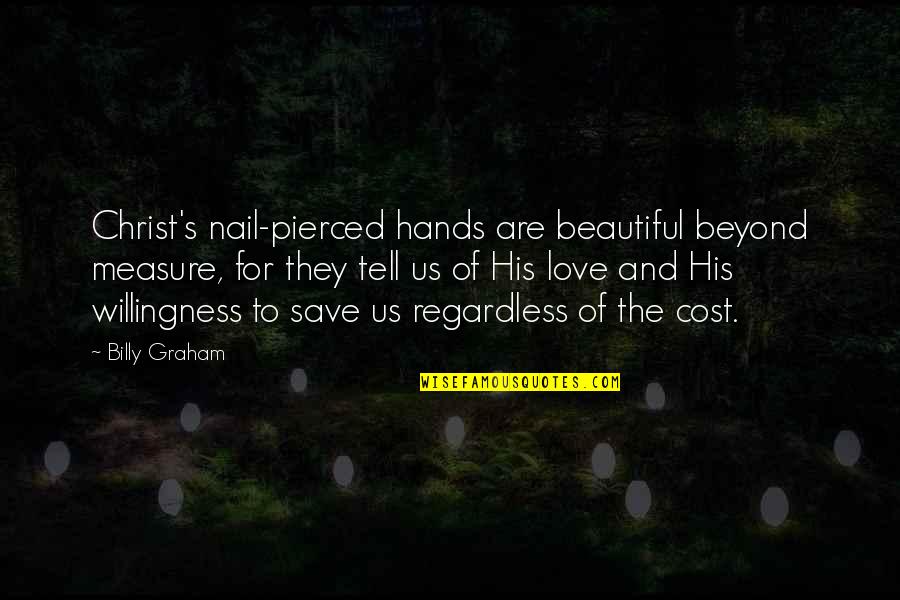 Christ's nail-pierced hands are beautiful beyond measure, for they tell us of His love and His willingness to save us regardless of the cost. —
Billy Graham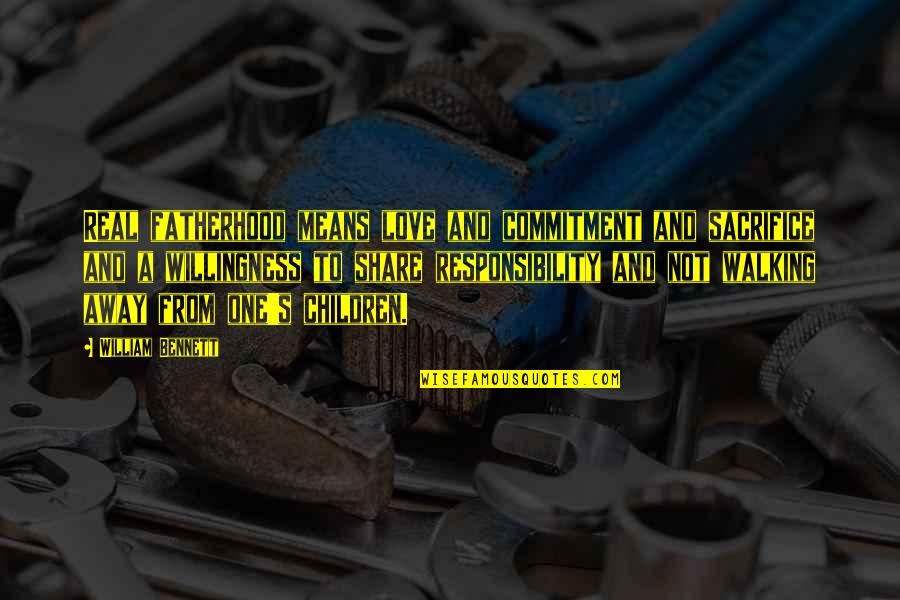 Real fatherhood means love and commitment and sacrifice and a willingness to share responsibility and not walking away from one's children. —
William Bennett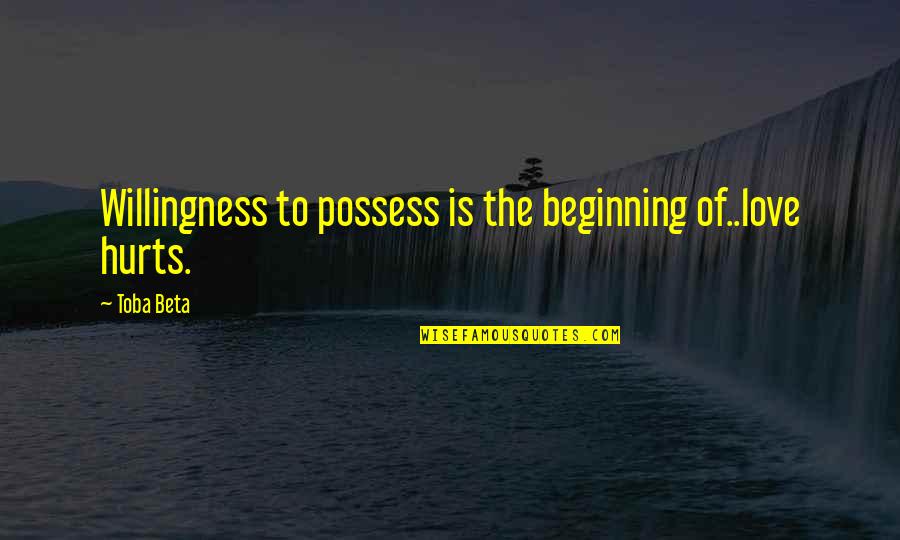 Willingness to possess is the beginning of..love hurts. —
Toba Beta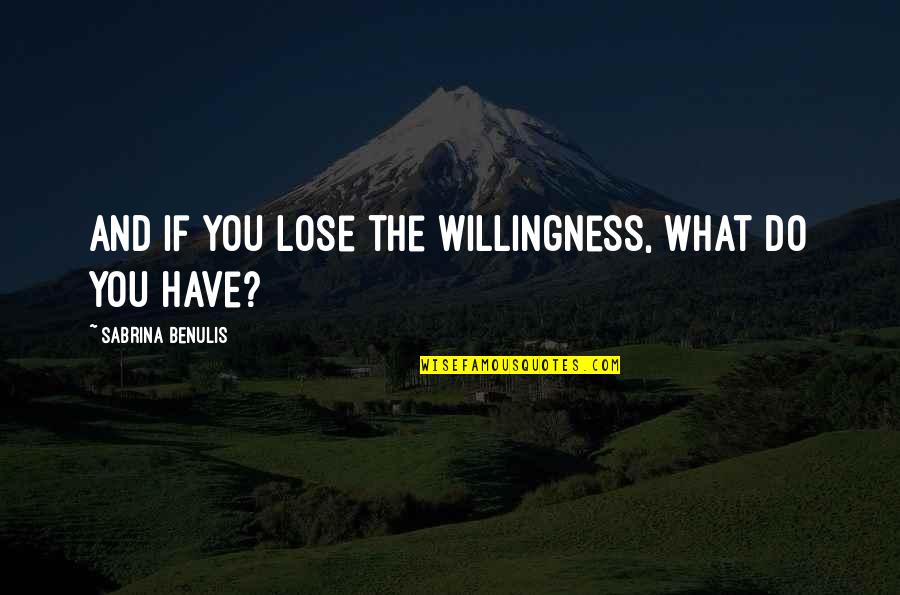 And if you lose the willingness, what do you have? —
Sabrina Benulis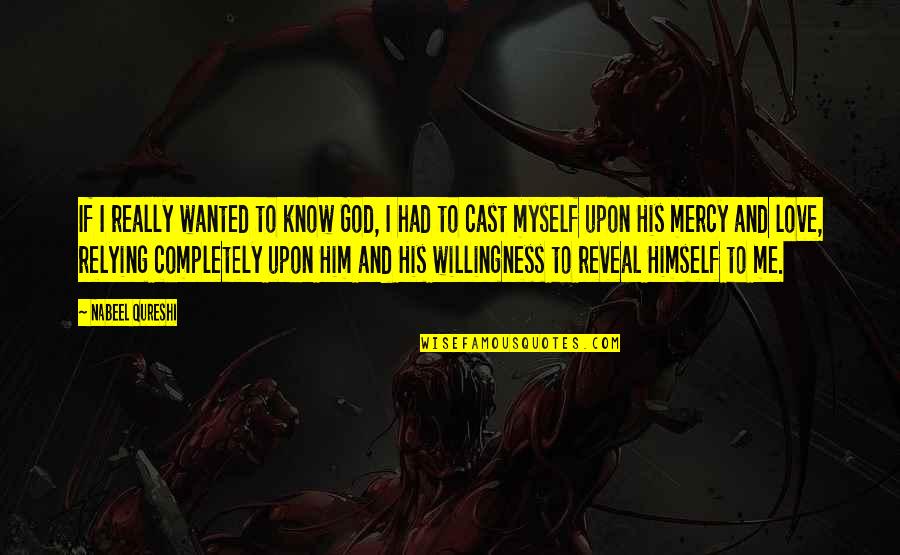 If I really wanted to know God, I had to cast myself upon His mercy and love, relying completely upon Him and His willingness to reveal Himself to me. —
Nabeel Qureshi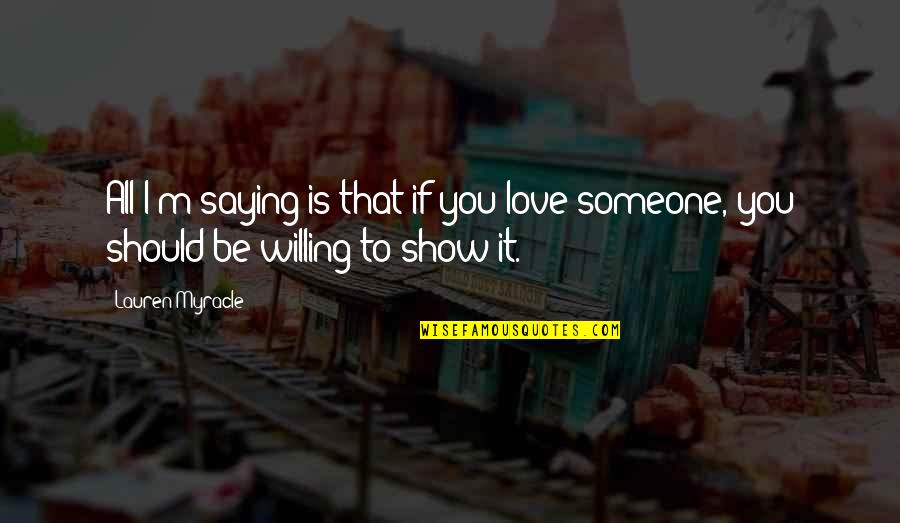 All I'm saying is that if you love someone, you should be willing to show it. —
Lauren Myracle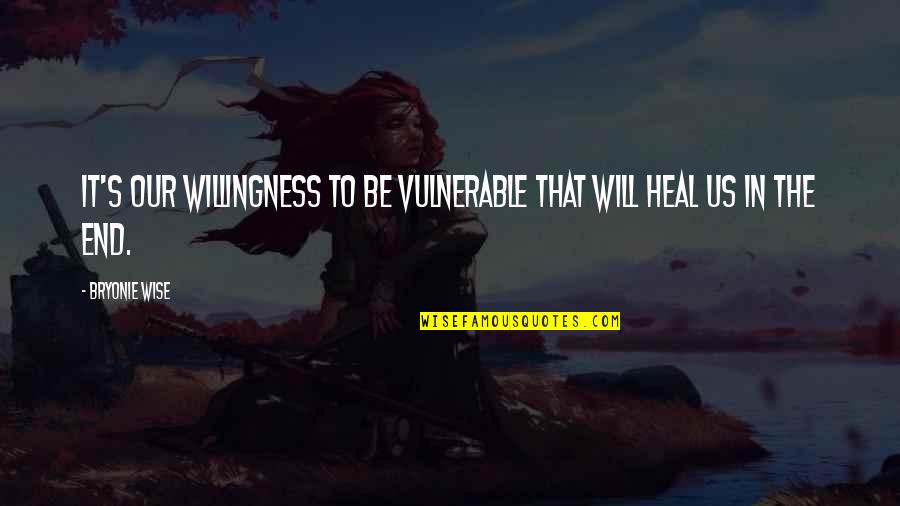 It's our willingness to be vulnerable that will heal us in the end. —
Bryonie Wise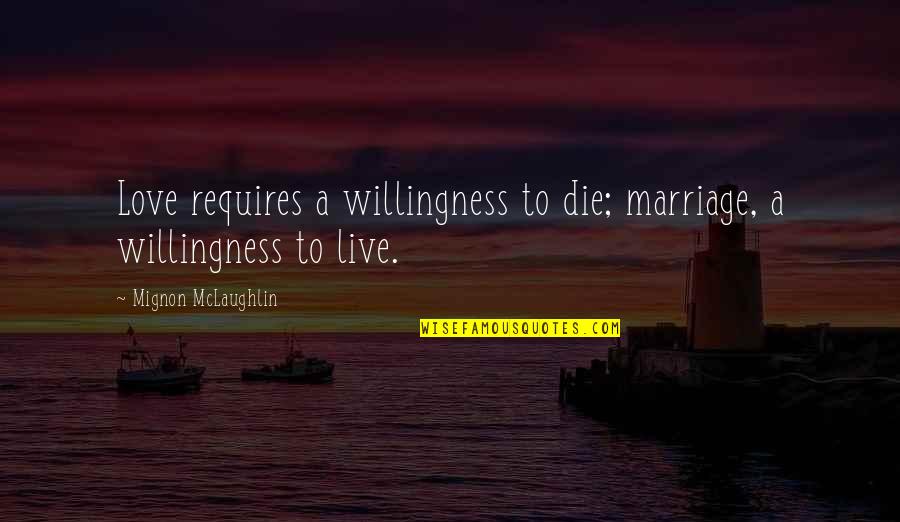 Love requires a willingness to die; marriage, a willingness to live. —
Mignon McLaughlin