Church History Quotes
Collection of top 34 famous quotes about Church History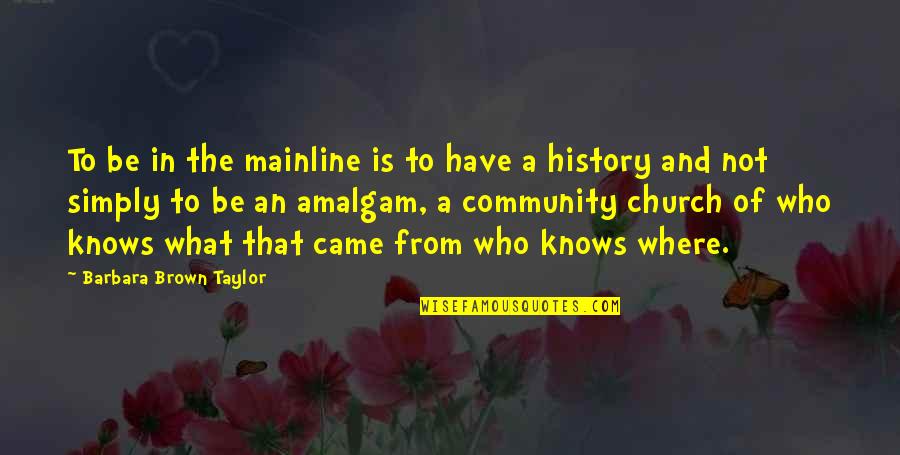 To be in the mainline is to have a history and not simply to be an amalgam, a community church of who knows what that came from who knows where.
—
Barbara Brown Taylor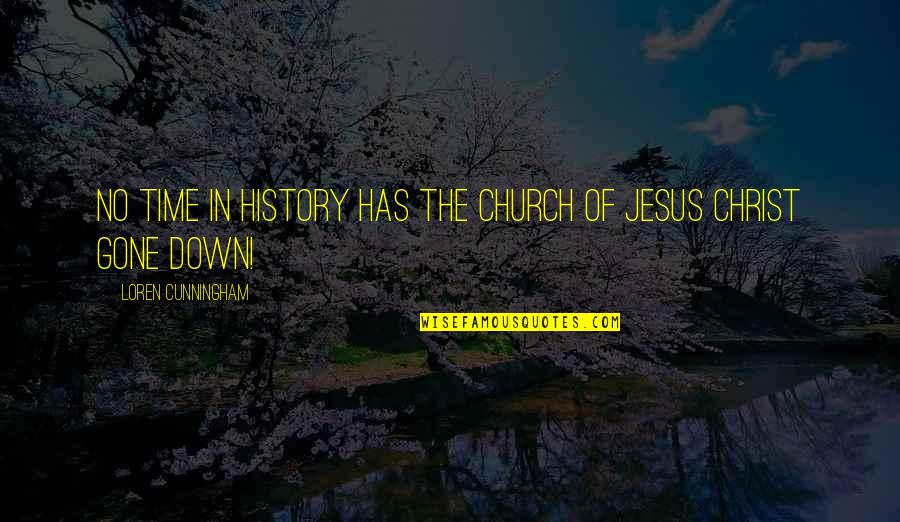 No time in history has the Church of Jesus Christ gone down!
—
Loren Cunningham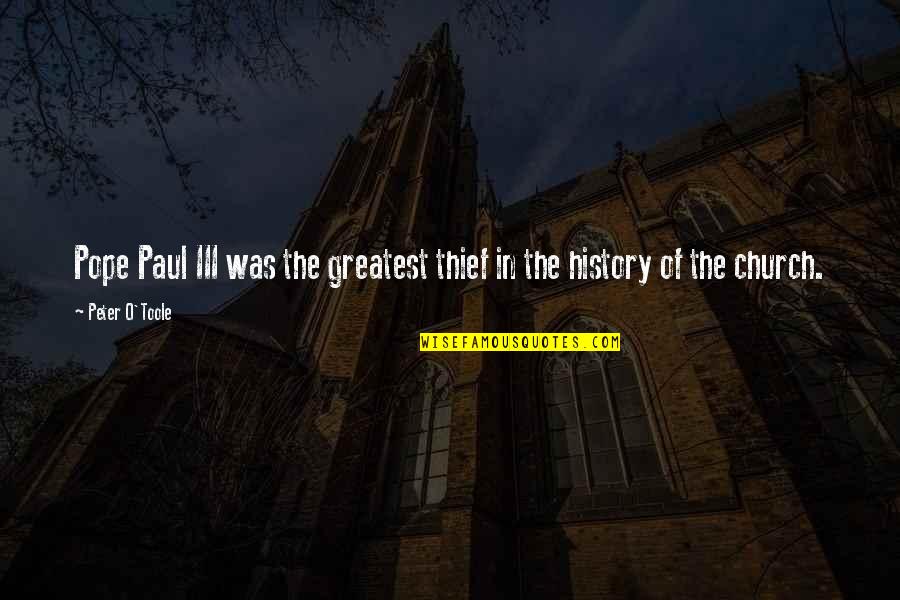 Pope Paul III was the greatest thief in the history of the church.
—
Peter O'Toole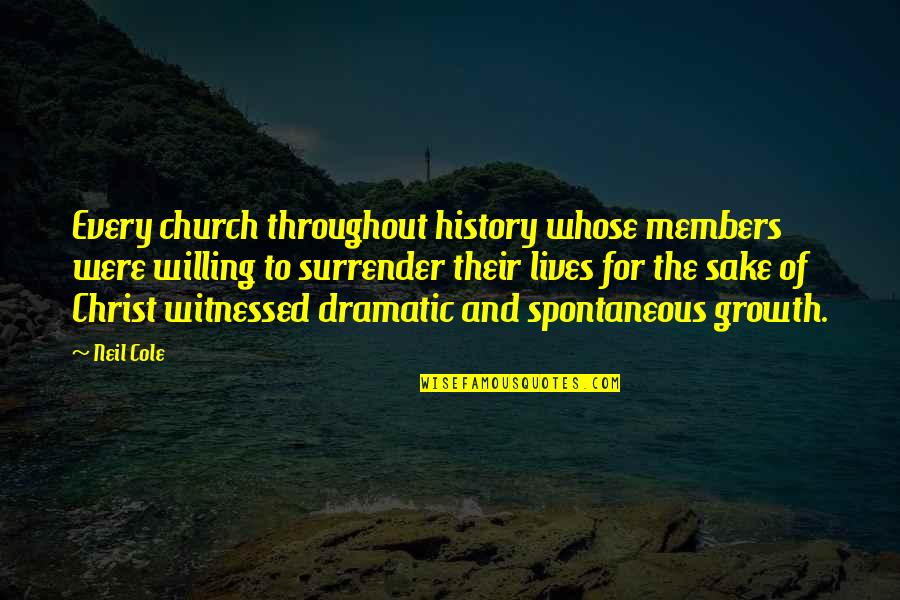 Every church throughout history whose members were willing to surrender their lives for the sake of Christ witnessed dramatic and spontaneous growth.
—
Neil Cole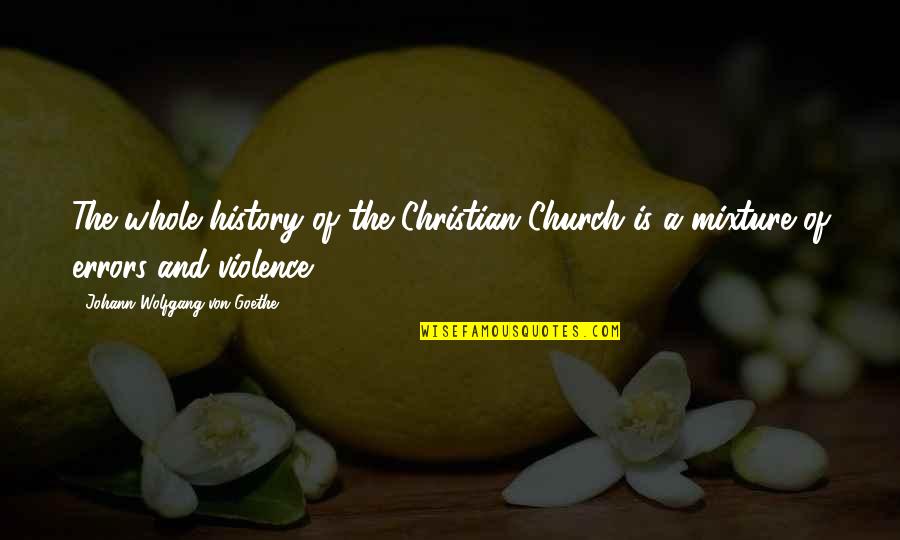 The whole history of the Christian Church is a mixture of errors and violence.
—
Johann Wolfgang Von Goethe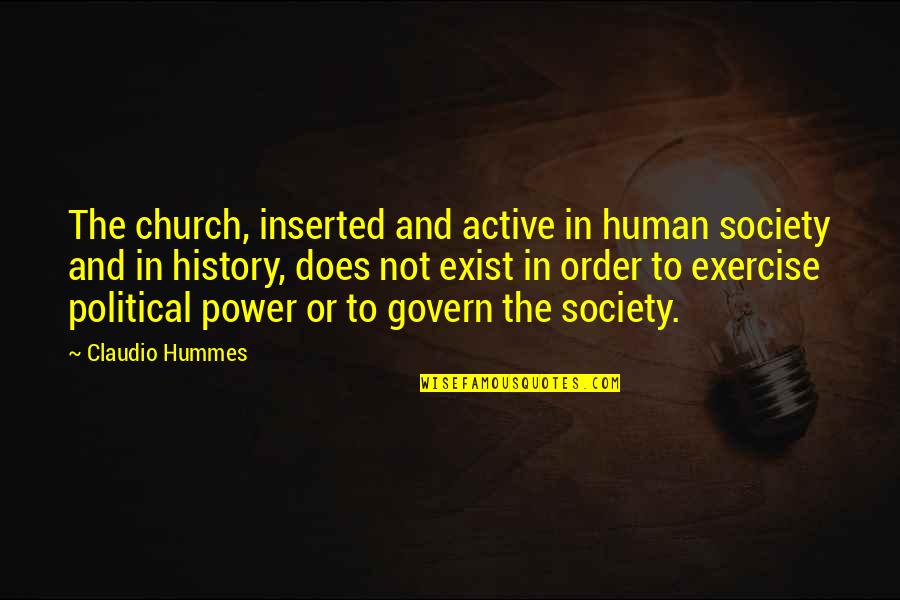 The church, inserted and active in human society and in history, does not exist in order to exercise political power or to govern the society.
—
Claudio Hummes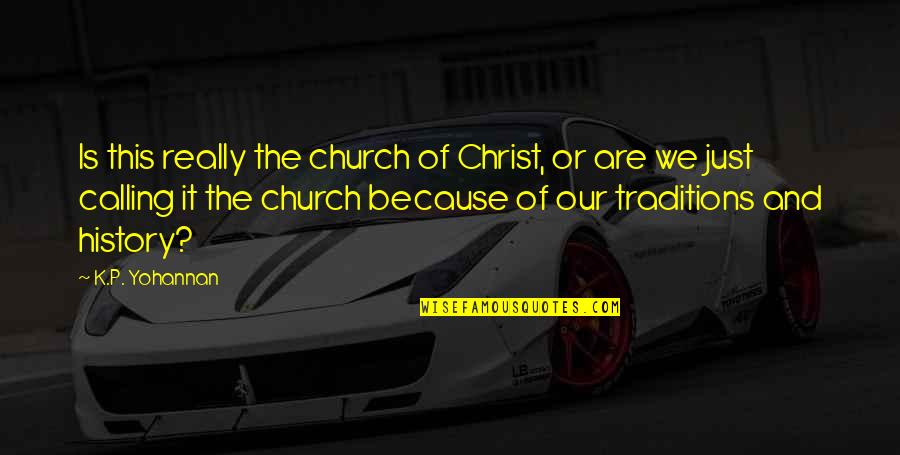 Is this really the church of Christ, or are we just calling it the church because of our traditions and history?
—
K.P. Yohannan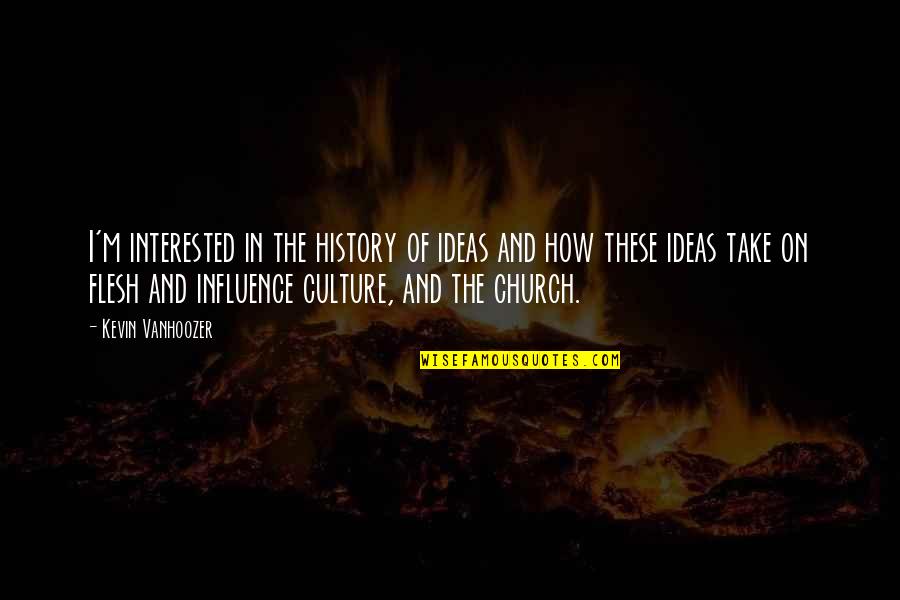 I'm interested in the history of ideas and how these ideas take on flesh and influence culture, and the church. —
Kevin Vanhoozer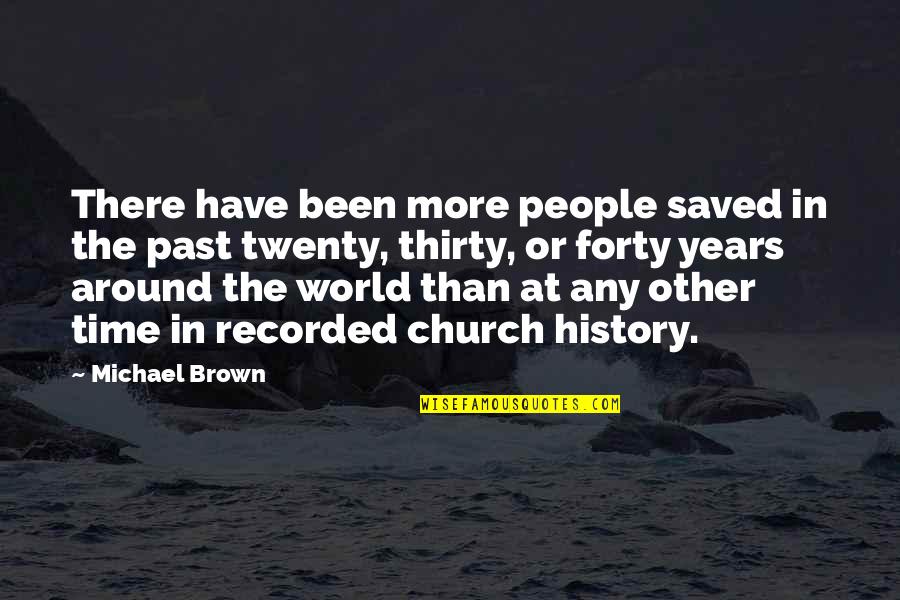 There have been more people saved in the past twenty, thirty, or forty years around the world than at any other time in recorded
church history
. —
Michael Brown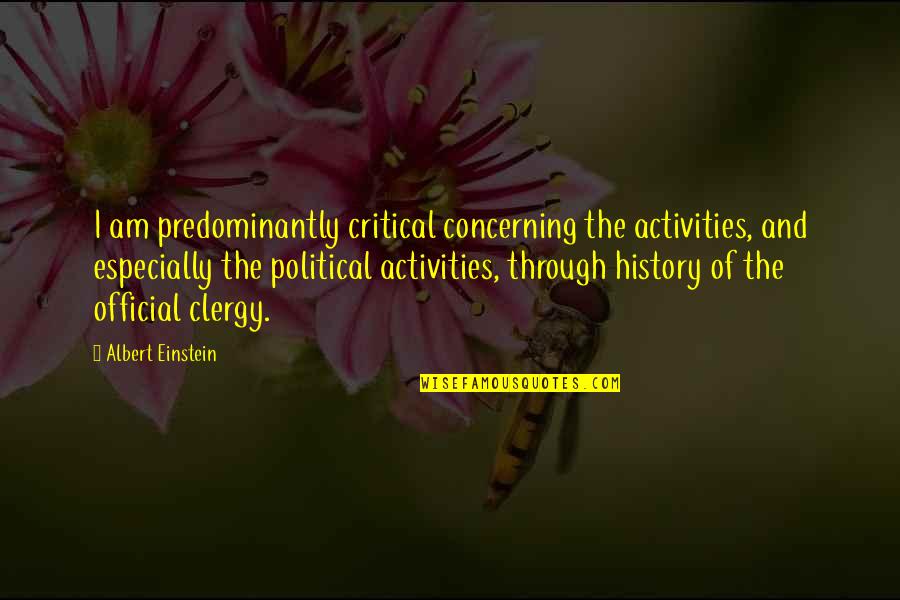 I am predominantly critical concerning the activities, and especially the political activities, through history of the official clergy. —
Albert Einstein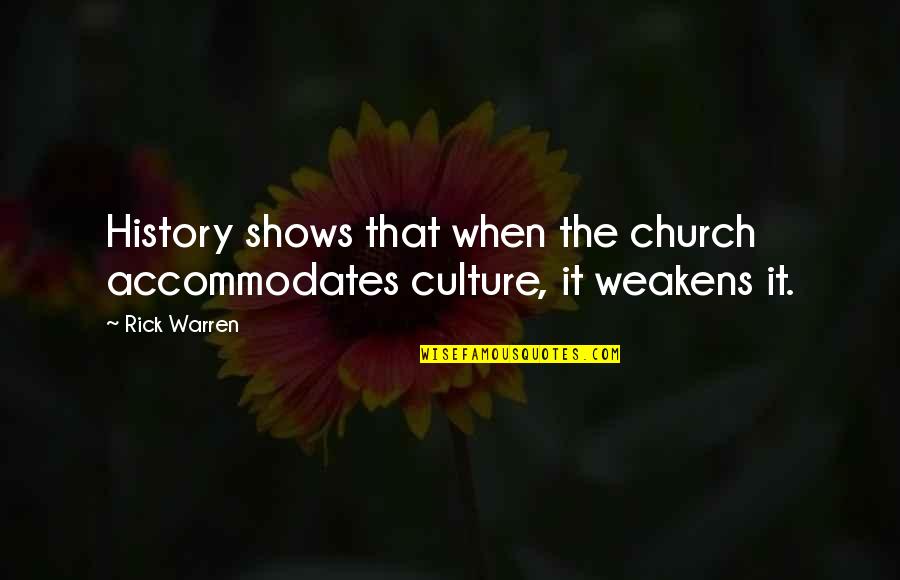 History shows that when the church accommodates culture, it weakens it. —
Rick Warren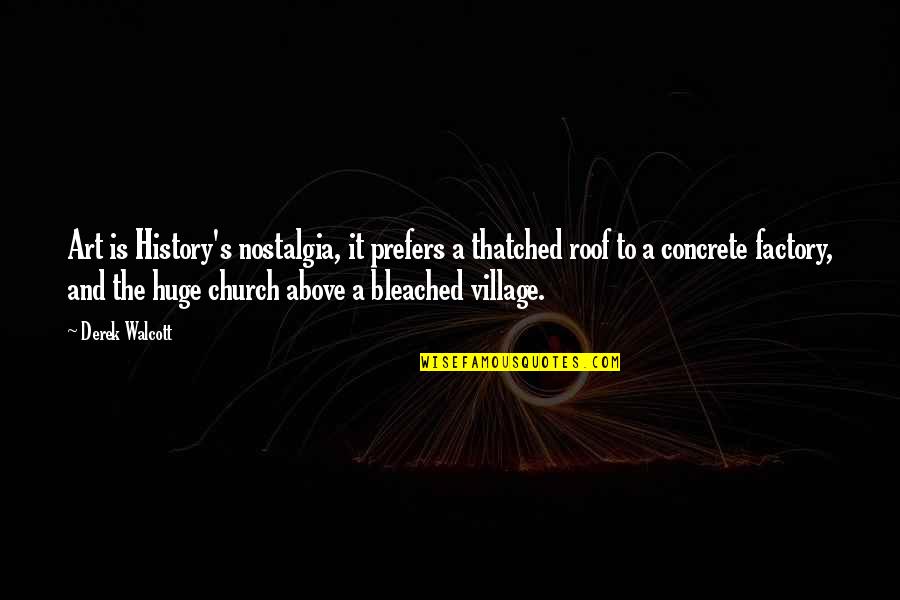 Art is History's nostalgia, it prefers a thatched roof to a concrete factory, and the huge church above a bleached village. —
Derek Walcott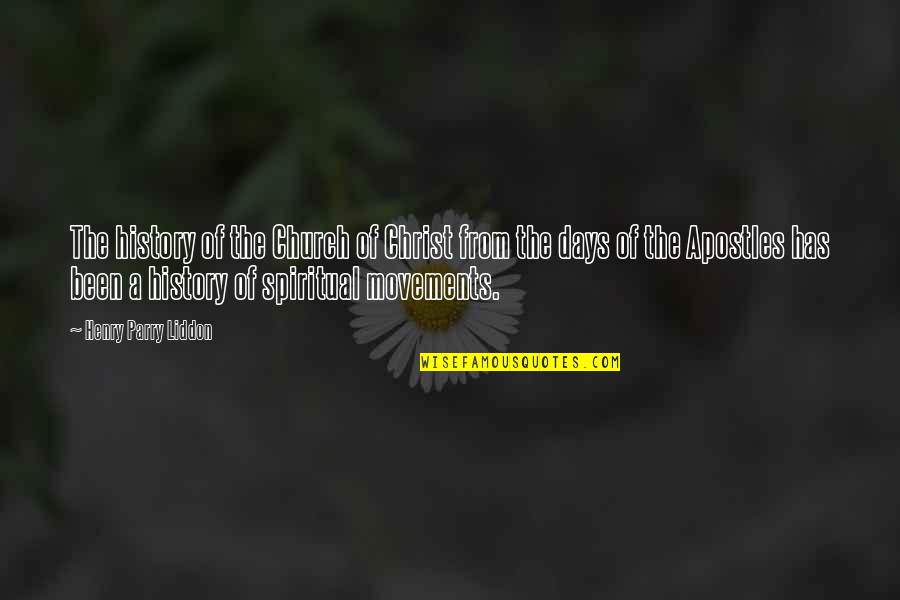 The history of the Church of Christ from the days of the Apostles has been a history of spiritual movements. —
Henry Parry Liddon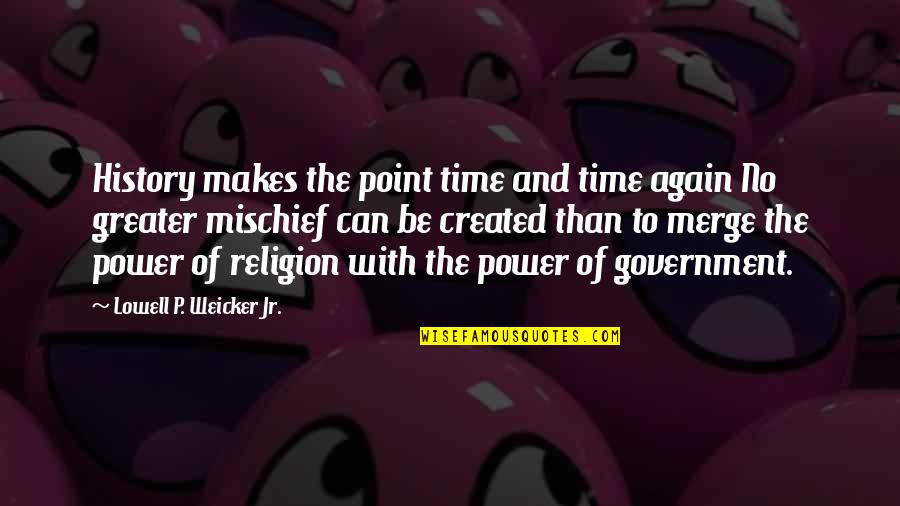 History makes the point time and time again No greater mischief can be created than to merge the power of religion with the power of government. —
Lowell P. Weicker Jr.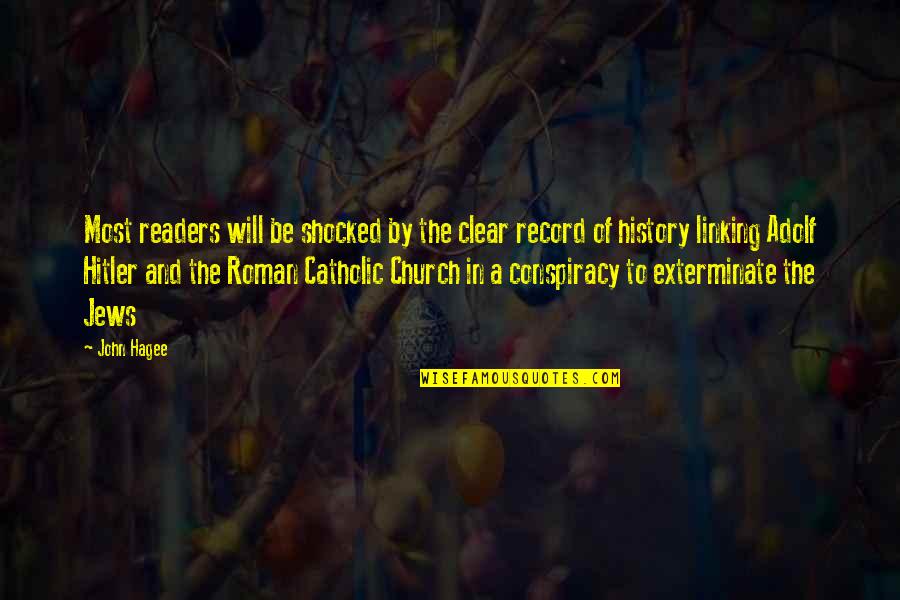 Most readers will be shocked by the clear record of history linking Adolf Hitler and the Roman Catholic Church in a conspiracy to exterminate the Jews —
John Hagee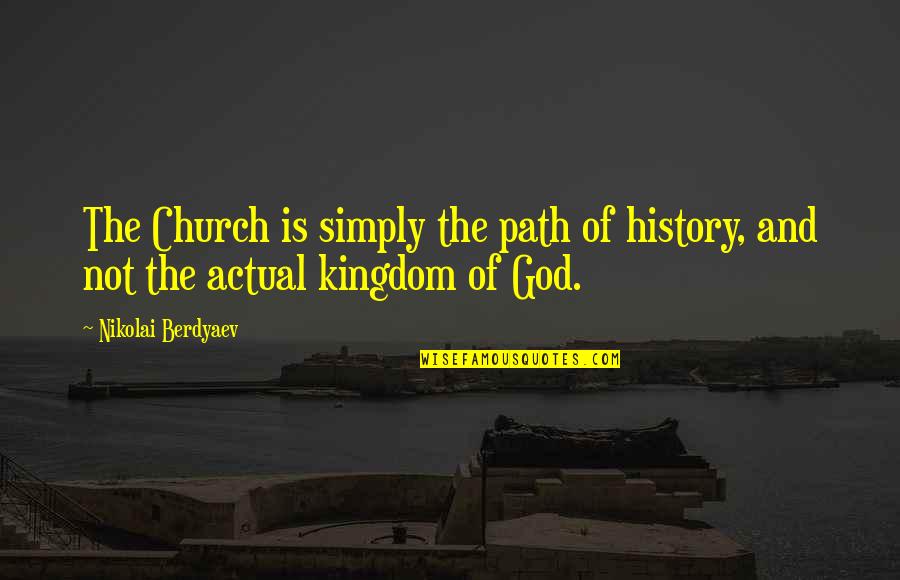 The Church is simply the path of history, and not the actual kingdom of God. —
Nikolai Berdyaev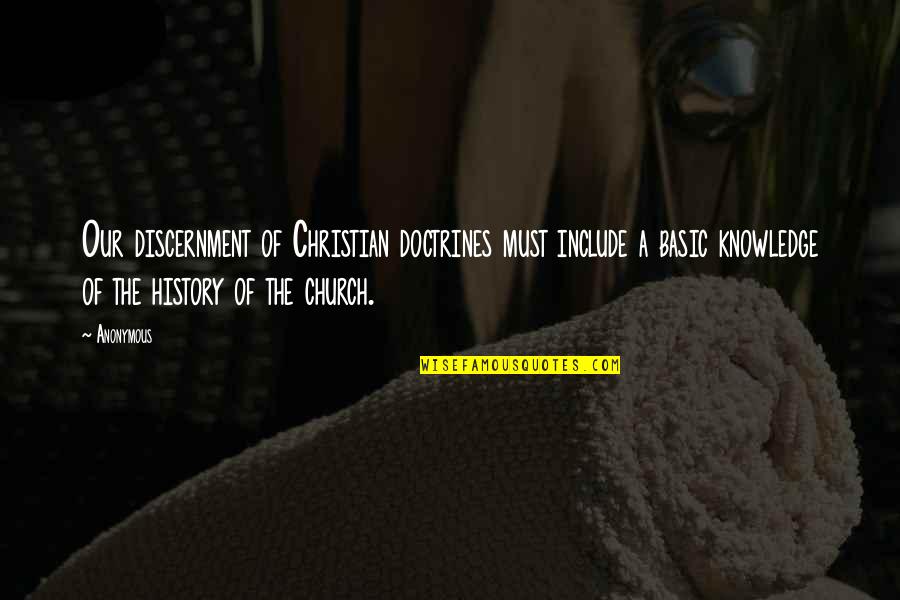 Our discernment of Christian doctrines must include a basic knowledge of the history of the church. —
Anonymous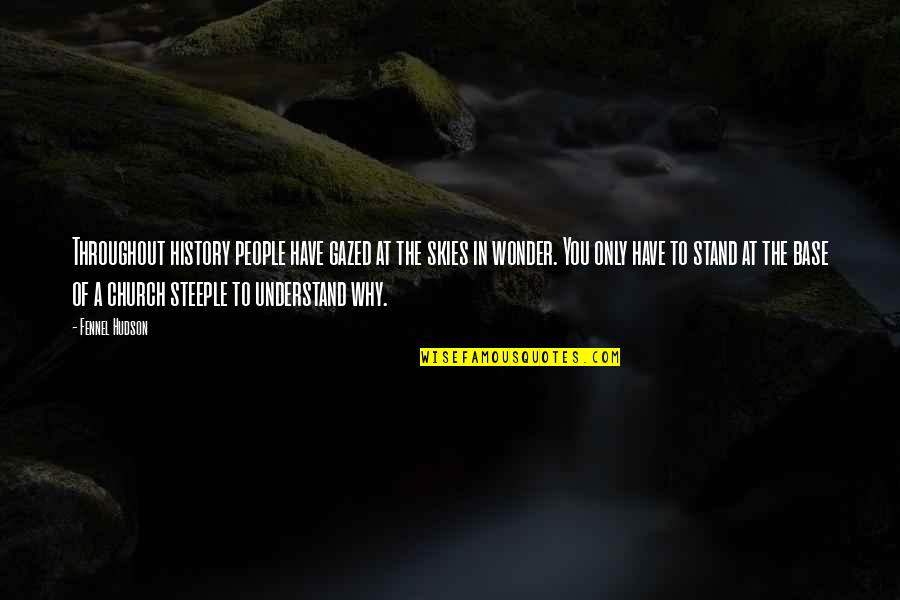 Throughout history people have gazed at the skies in wonder. You only have to stand at the base of a church steeple to understand why. —
Fennel Hudson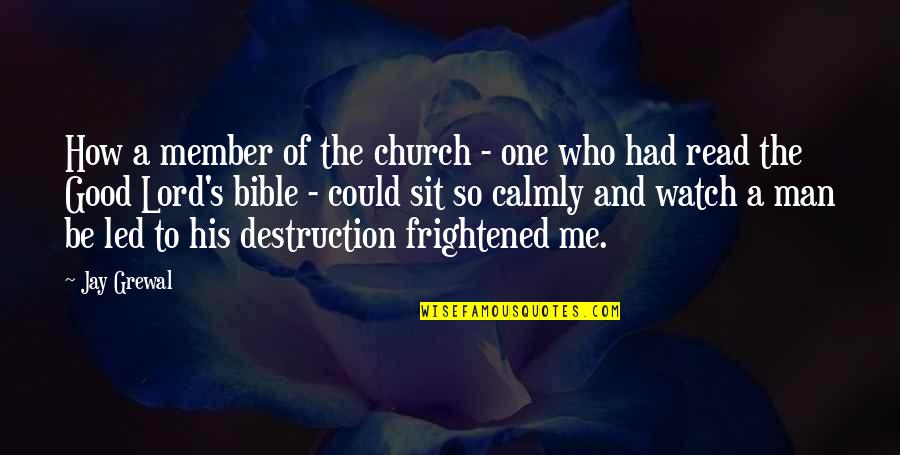 How a member of the church - one who had read the Good Lord's bible - could sit so calmly and watch a man be led to his destruction frightened me. —
Jay Grewal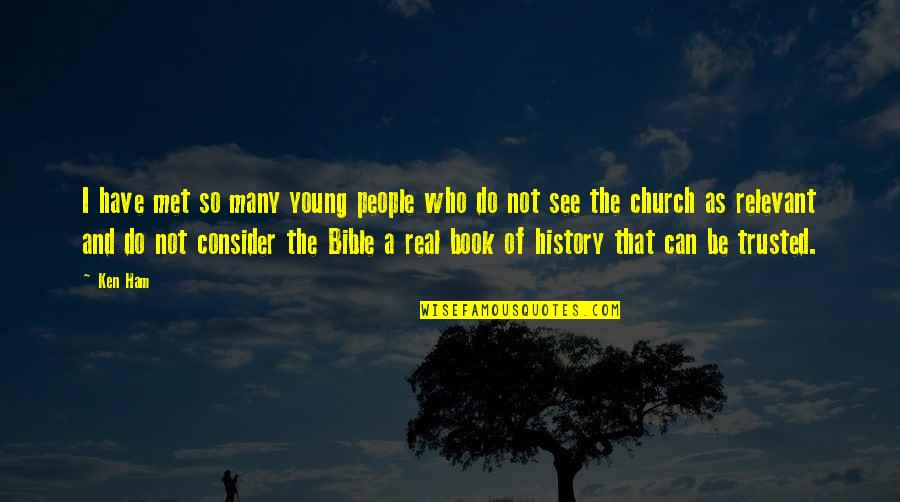 I have met so many young people who do not see the church as relevant and do not consider the Bible a real book of history that can be trusted. —
Ken Ham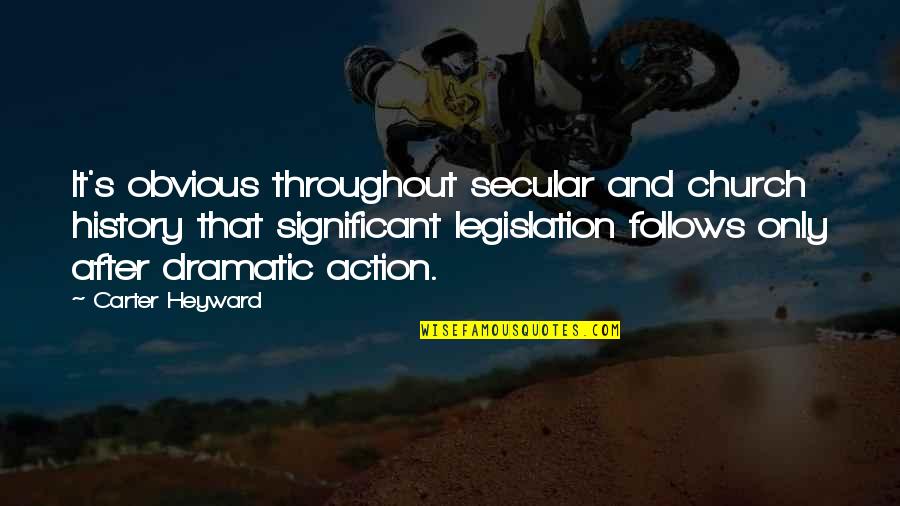 It's obvious throughout secular and
church history
that significant legislation follows only after dramatic action. —
Carter Heyward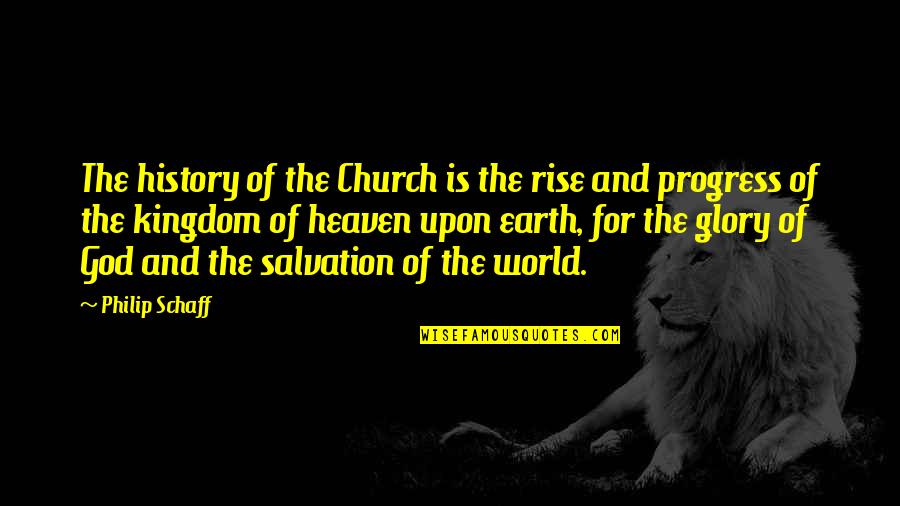 The history of the Church is the rise and progress of the kingdom of heaven upon earth, for the glory of God and the salvation of the world. —
Philip Schaff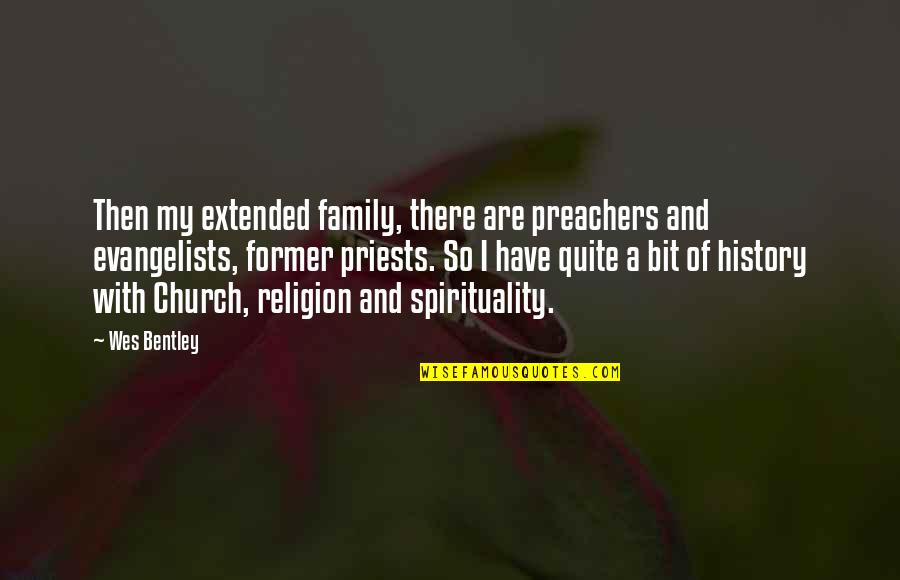 Then my extended family, there are preachers and evangelists, former priests. So I have quite a bit of history with Church, religion and spirituality. —
Wes Bentley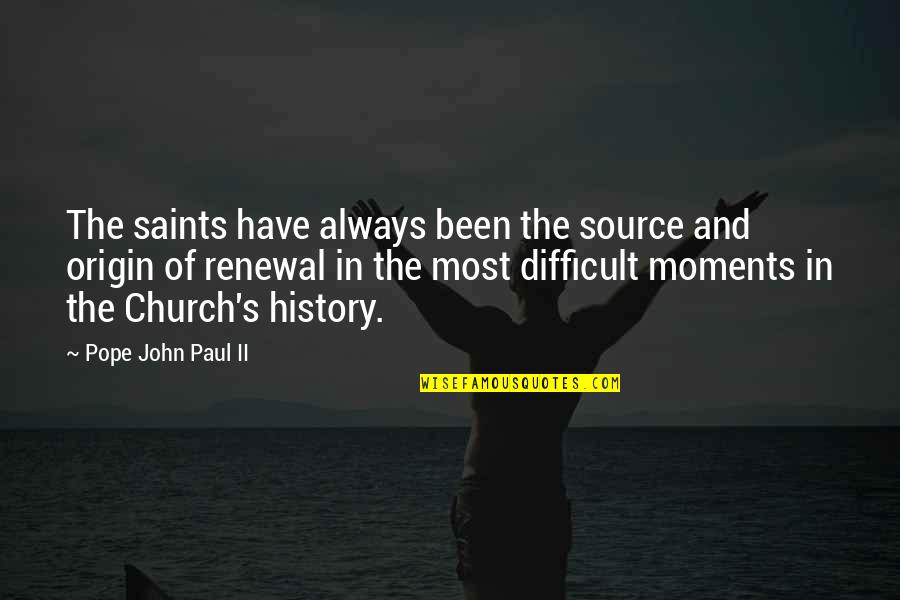 The saints have always been the source and origin of renewal in the most difficult moments in the Church's history. —
Pope John Paul II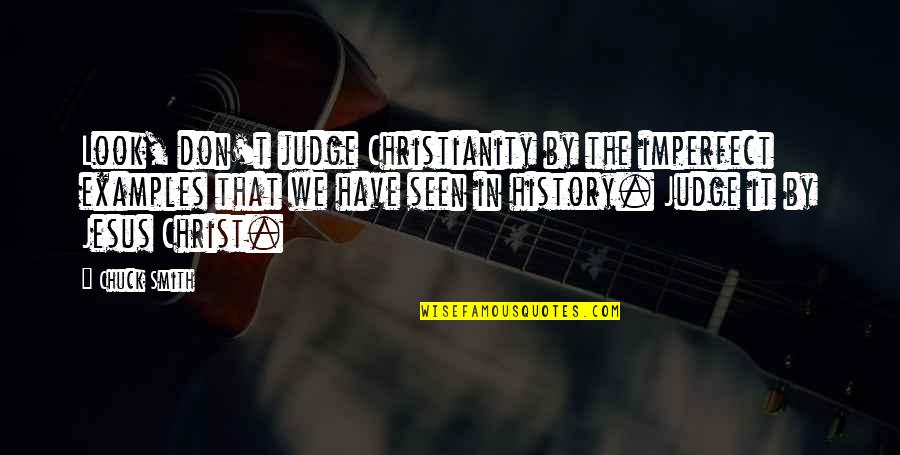 Look, don't judge Christianity by the imperfect examples that we have seen in history. Judge it by Jesus Christ. —
Chuck Smith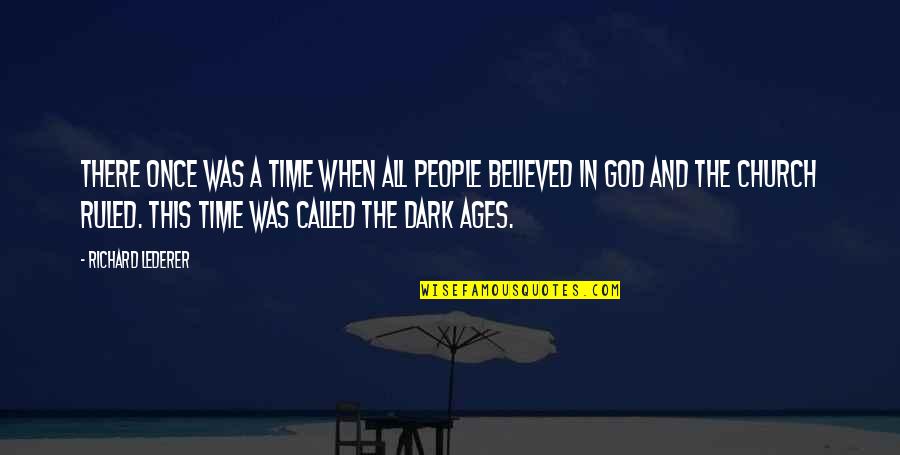 There once was a time when all people believed in God and the church ruled. This time was called the Dark Ages. —
Richard Lederer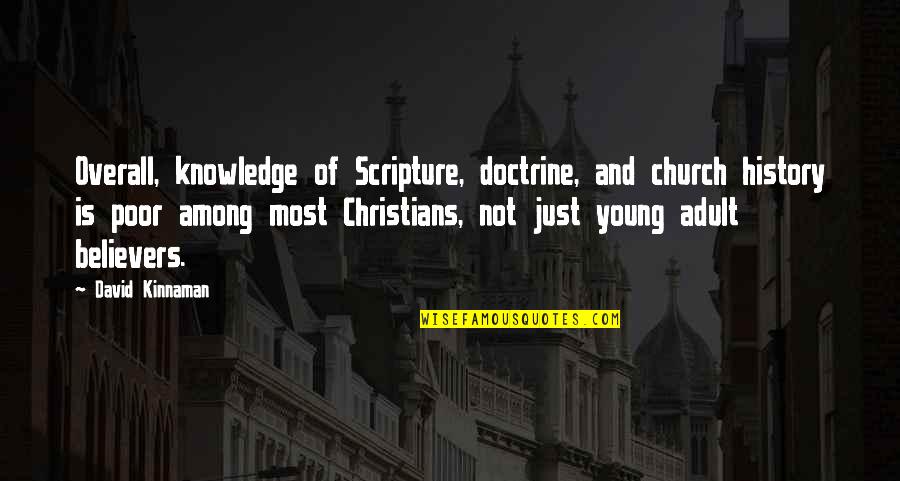 Overall, knowledge of Scripture, doctrine, and
church history
is poor among most Christians, not just young adult believers. —
David Kinnaman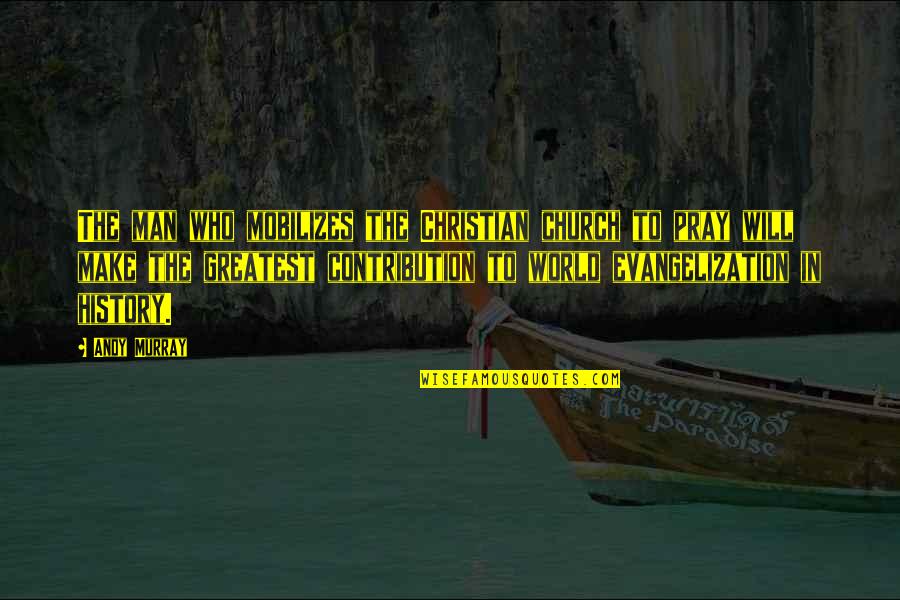 The man who mobilizes the Christian church to pray will make the greatest contribution to world evangelization in history. —
Andy Murray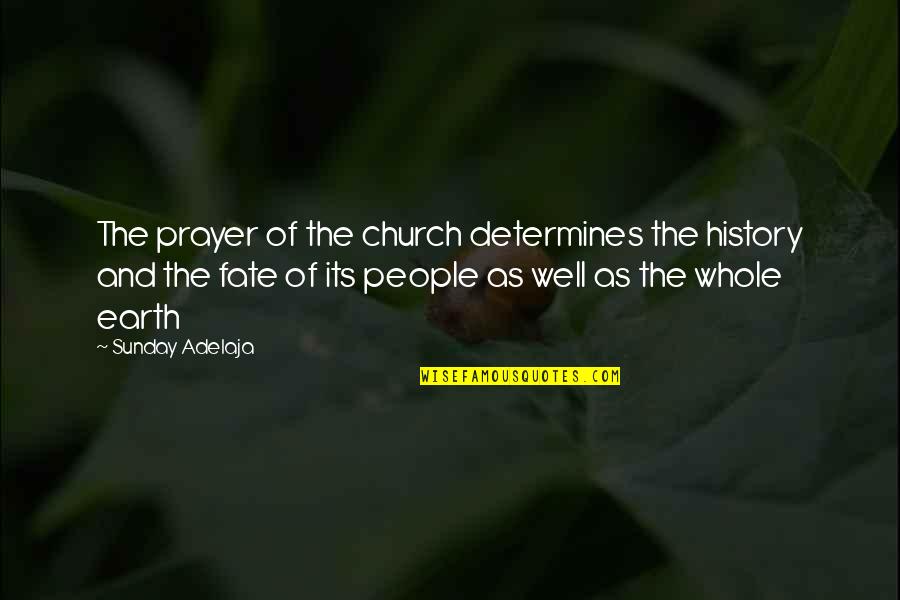 The prayer of the church determines the history and the fate of its people as well as the whole earth —
Sunday Adelaja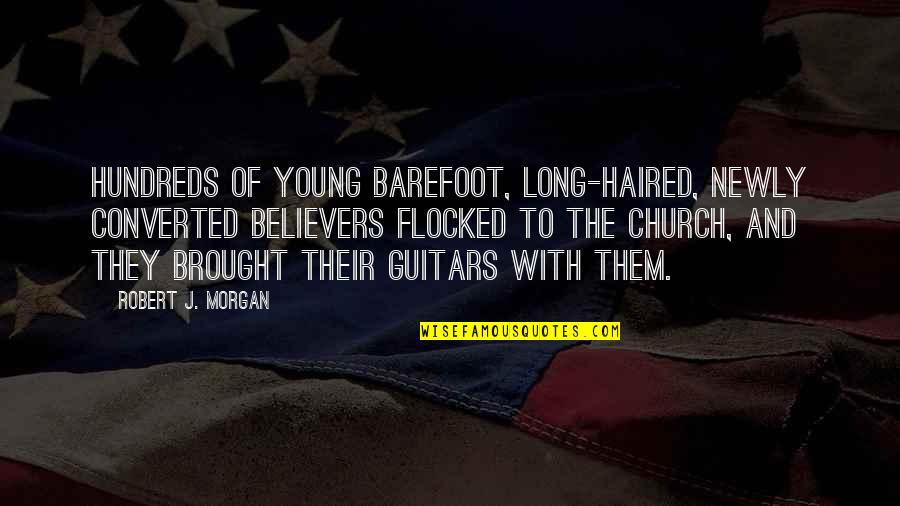 Hundreds of young barefoot, long-haired, newly converted believers flocked to the church, and they brought their guitars with them. —
Robert J. Morgan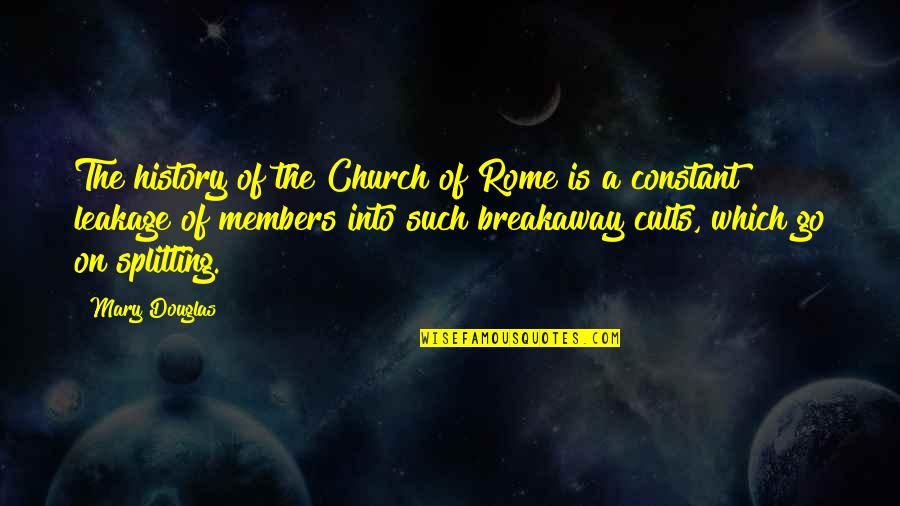 The history of the Church of Rome is a constant leakage of members into such breakaway cults, which go on splitting. —
Mary Douglas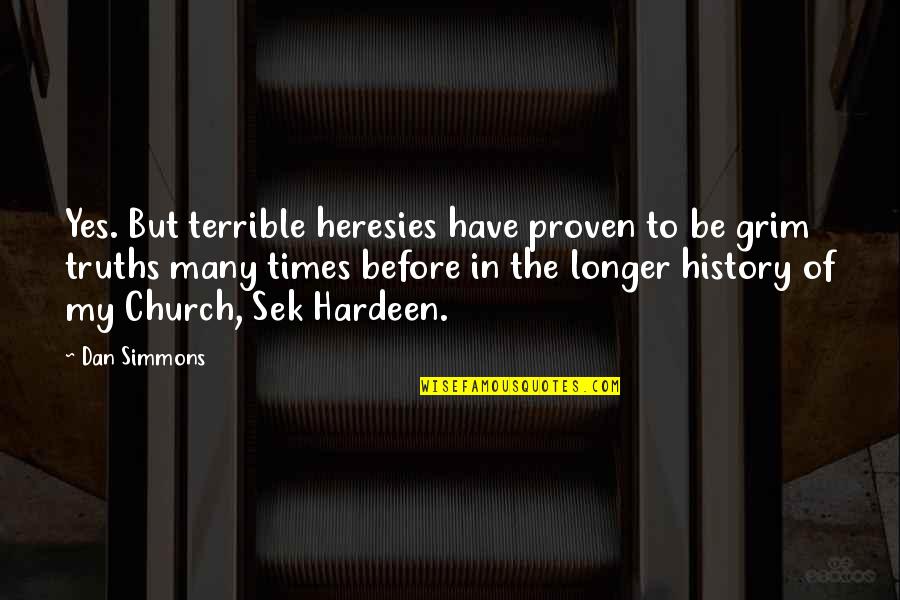 Yes. But terrible heresies have proven to be grim truths many times before in the longer history of my Church, Sek Hardeen. —
Dan Simmons