Ida Rolf Quotes
Top 6 wise famous quotes and sayings by Ida Rolf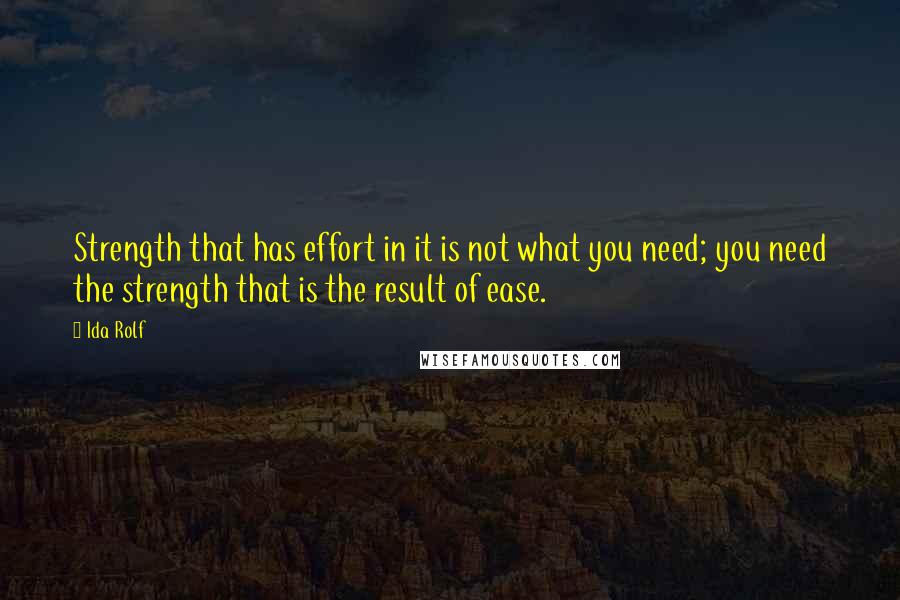 Strength that has effort in it is not what you need; you need the strength that is the result of ease.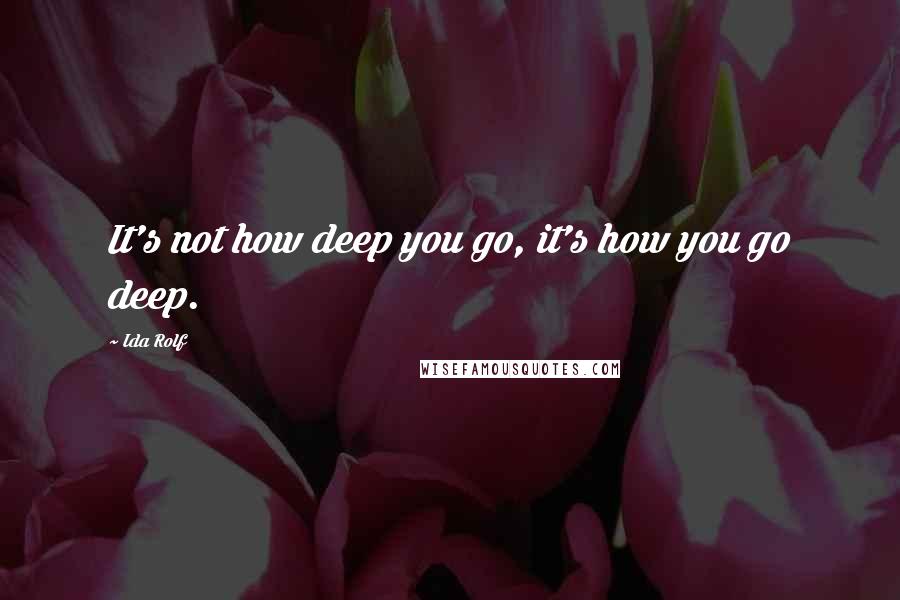 It's not how deep you go, it's how you go deep.
You cant get beyond the body unless you free the body itself.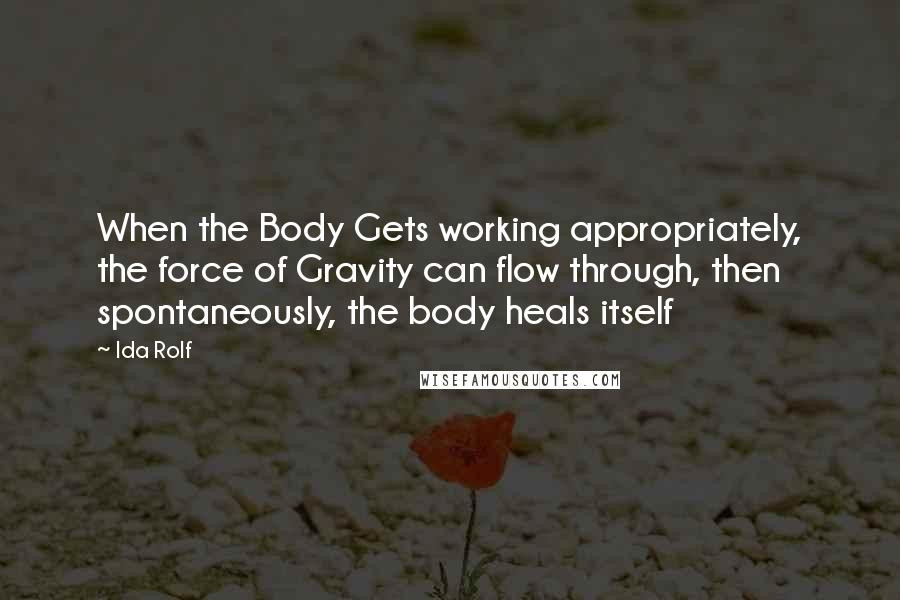 When the Body Gets working appropriately, the force of Gravity can flow through, then spontaneously, the body heals itself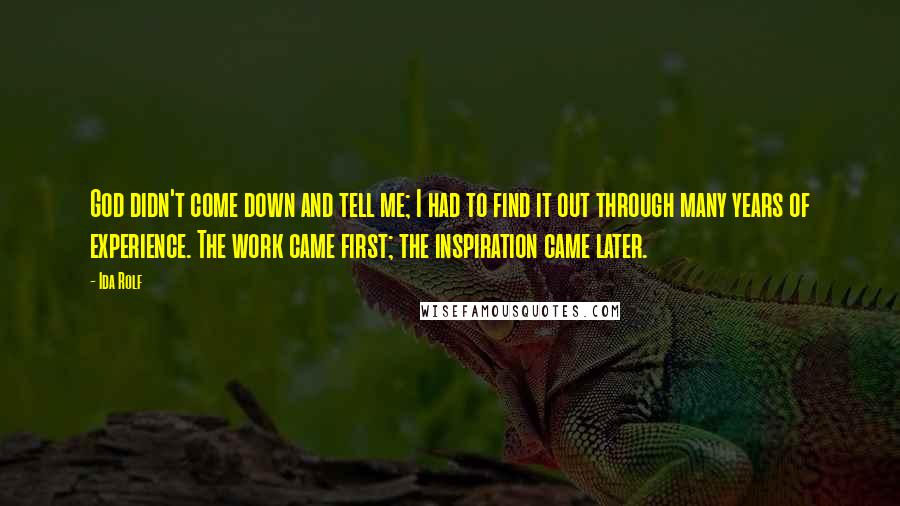 God didn't come down and tell me; I had to find it out through many years of experience. The work came first; the inspiration came later.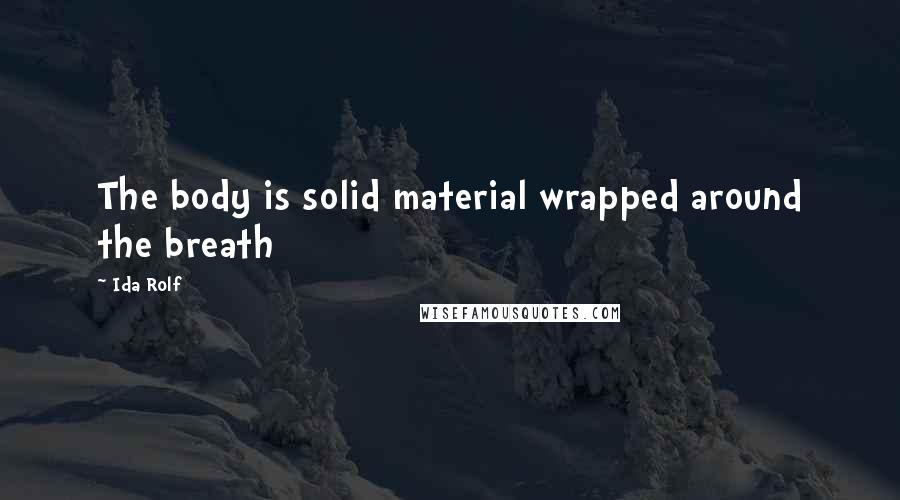 The body is solid material wrapped around the breath