Chlumsky Quotes
Collection of top 28 famous quotes about Chlumsky
Chlumsky Quotes & Sayings
Happy to read and share the best inspirational Chlumsky quotes, sayings and quotations on Wise Famous Quotes.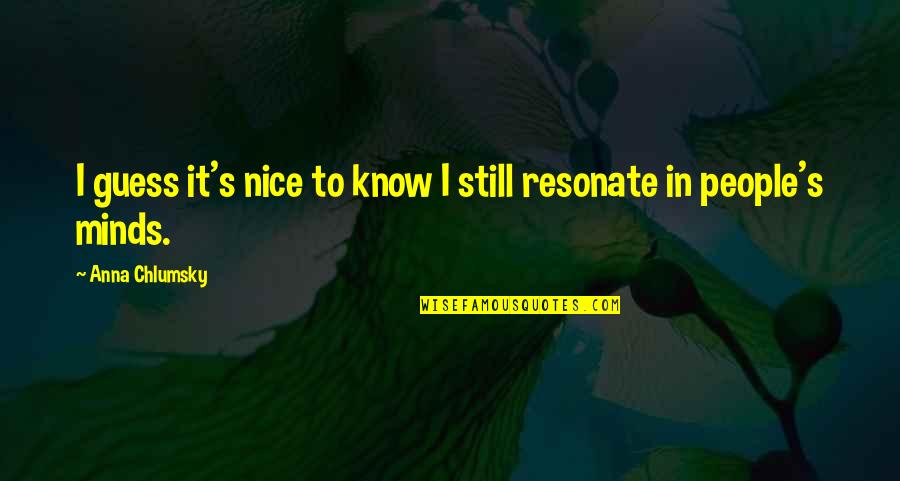 I guess it's nice to know I still resonate in people's minds.
—
Anna Chlumsky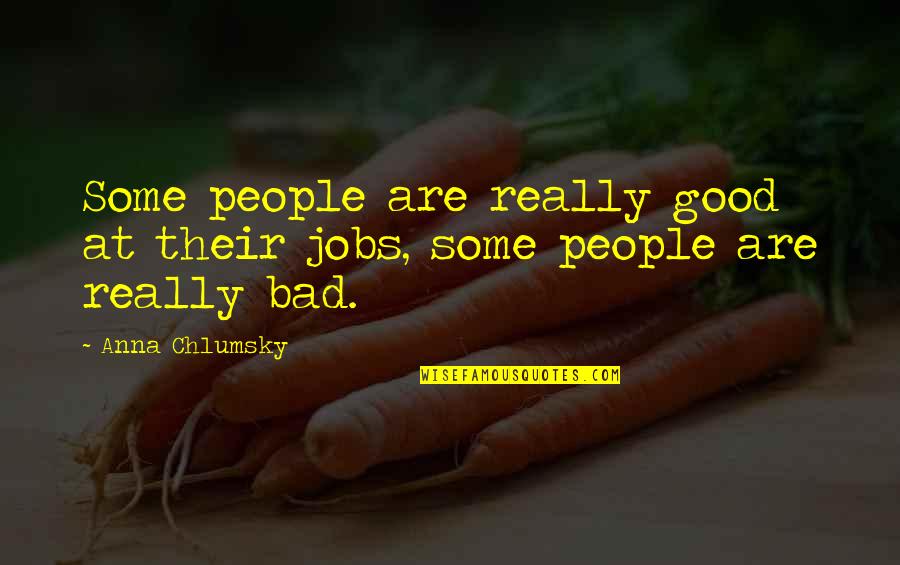 Some people are really good at their jobs, some people are really bad.
—
Anna Chlumsky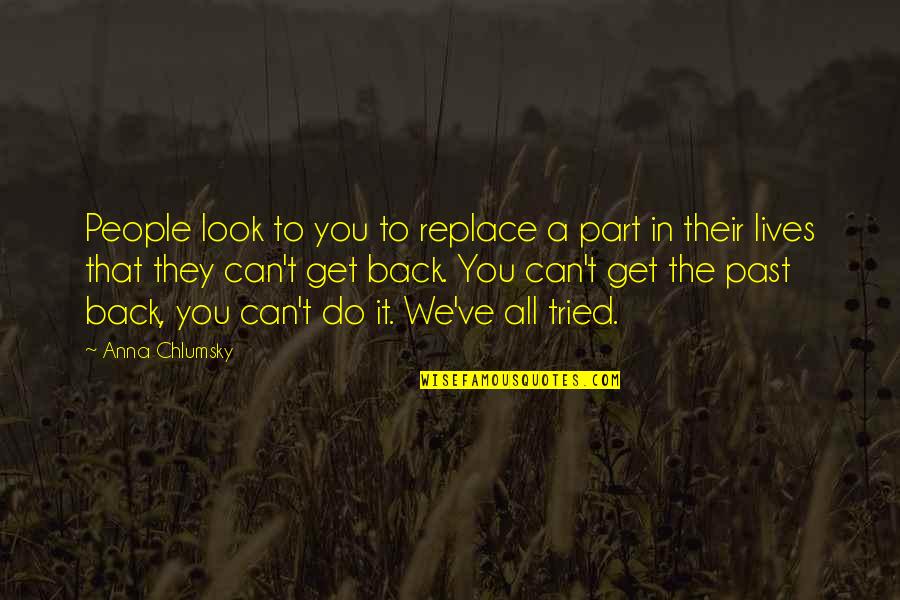 People look to you to replace a part in their lives that they can't get back. You can't get the past back, you can't do it. We've all tried.
—
Anna Chlumsky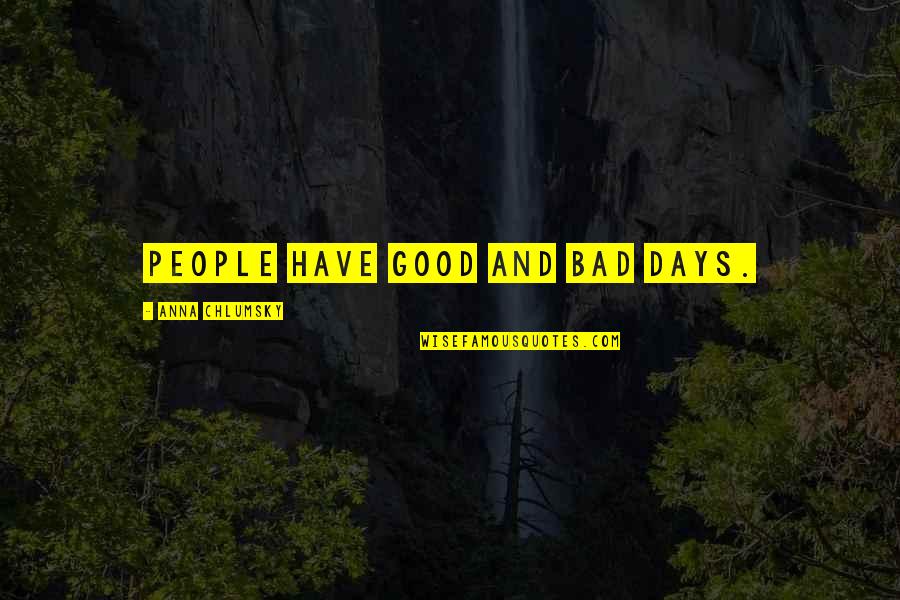 People have good and bad days. —
Anna Chlumsky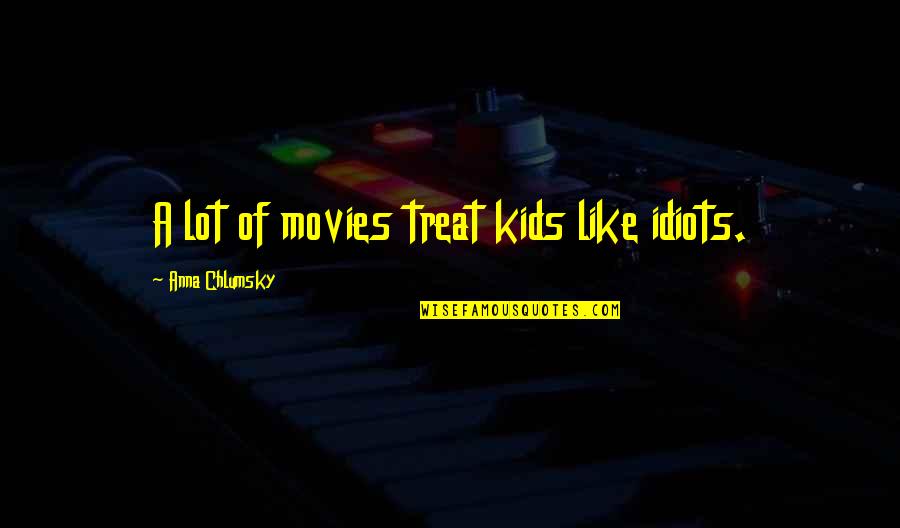 A lot of movies treat kids like idiots. —
Anna Chlumsky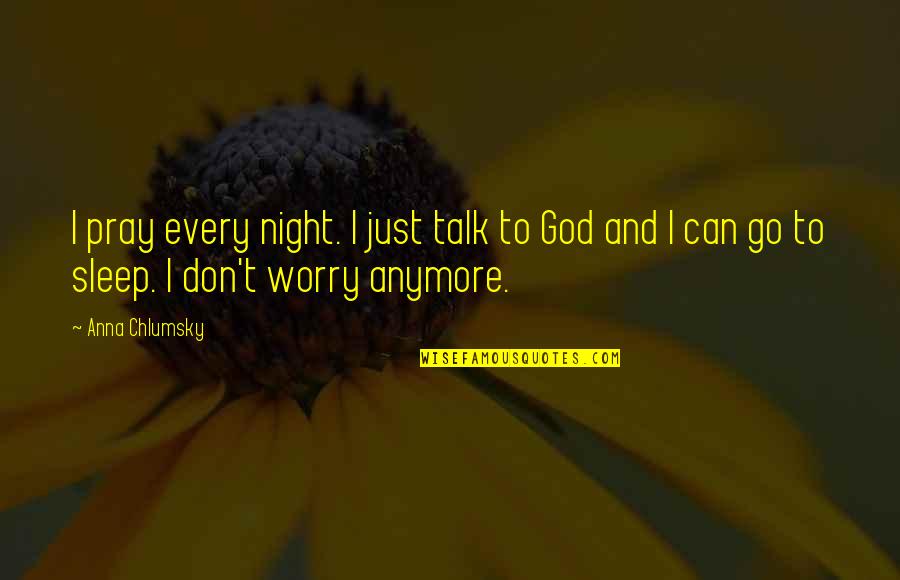 I pray every night. I just talk to God and I can go to sleep. I don't worry anymore. —
Anna Chlumsky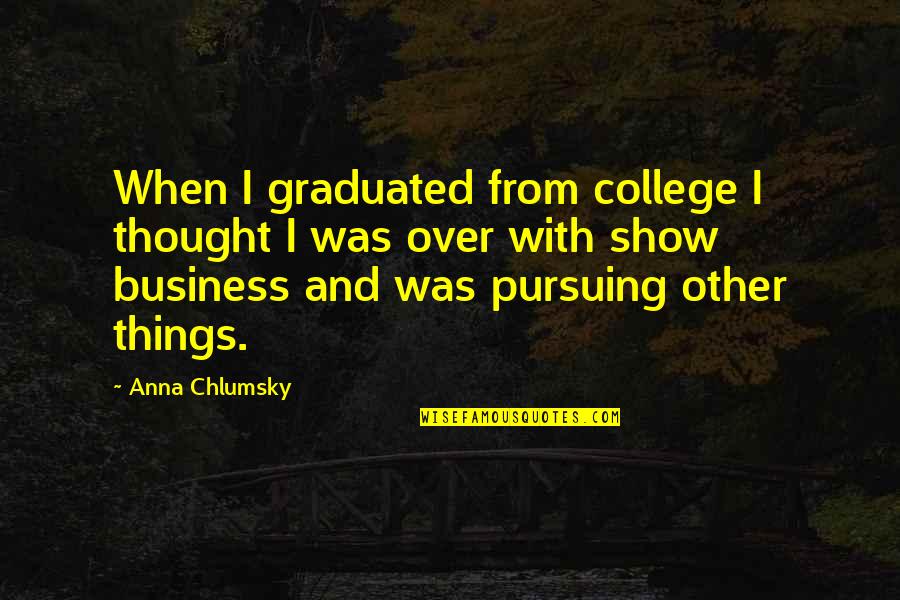 When I graduated from college I thought I was over with show business and was pursuing other things. —
Anna Chlumsky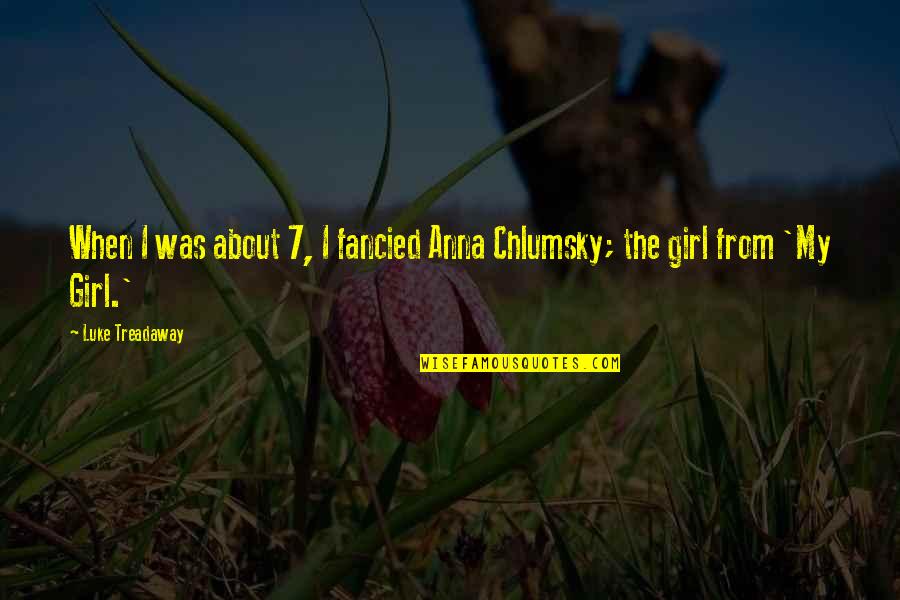 When I was about 7, I fancied Anna
Chlumsky
; the girl from 'My Girl.' —
Luke Treadaway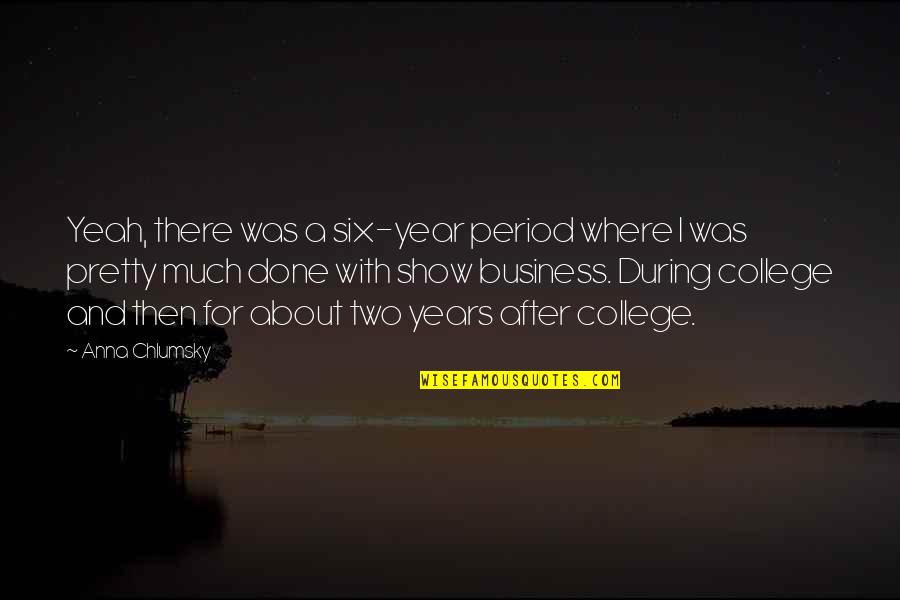 Yeah, there was a six-year period where I was pretty much done with show business. During college and then for about two years after college. —
Anna Chlumsky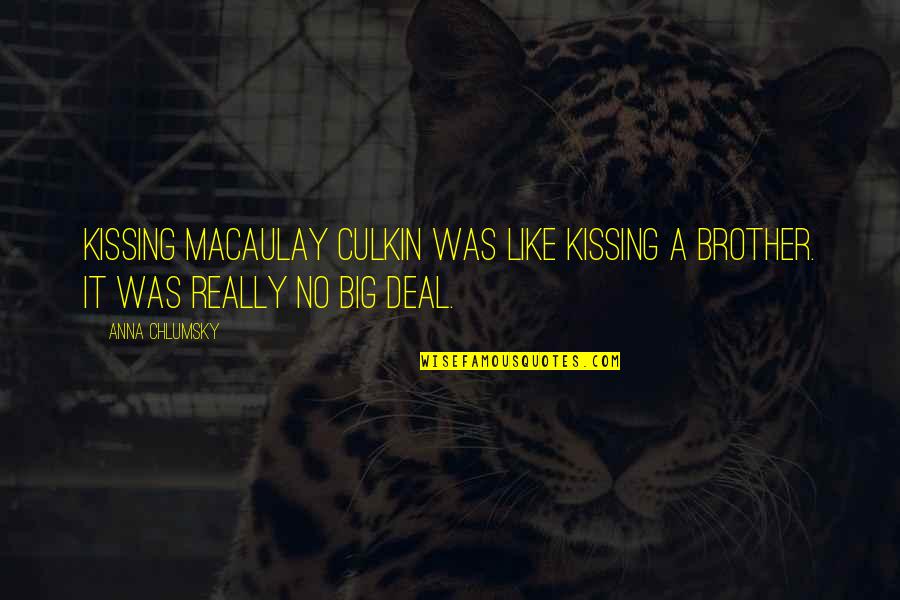 Kissing Macaulay Culkin was like kissing a brother. It was really no big deal. —
Anna Chlumsky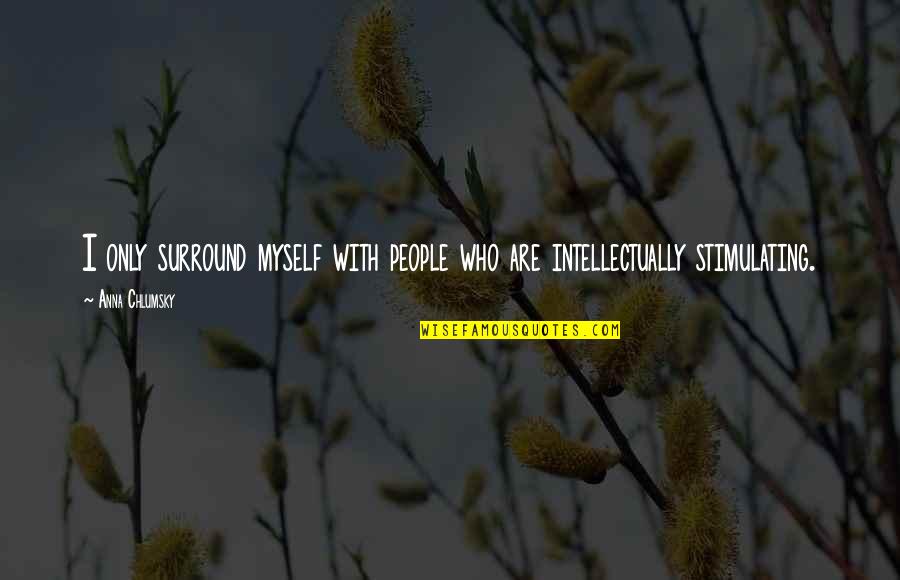 I only surround myself with people who are intellectually stimulating. —
Anna Chlumsky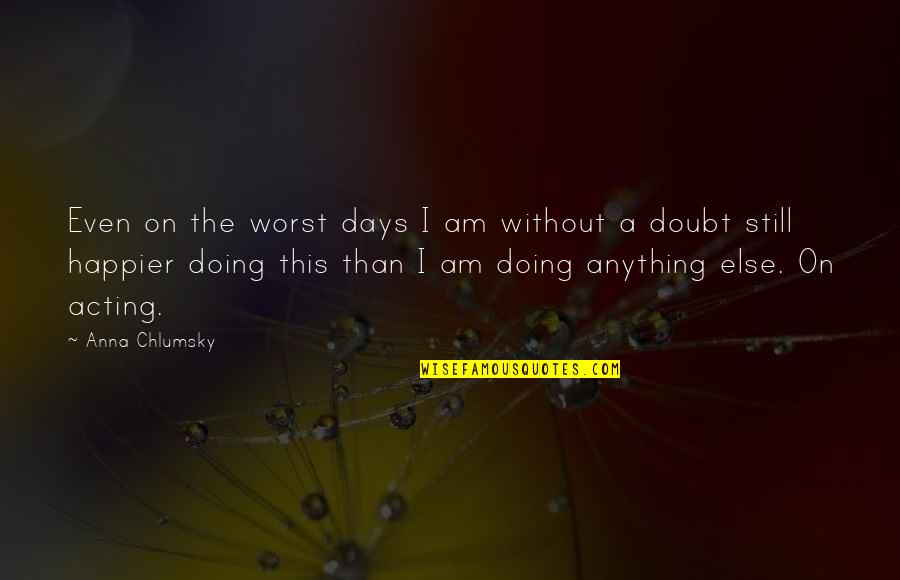 Even on the worst days I am without a doubt still happier doing this than I am doing anything else. On acting. —
Anna Chlumsky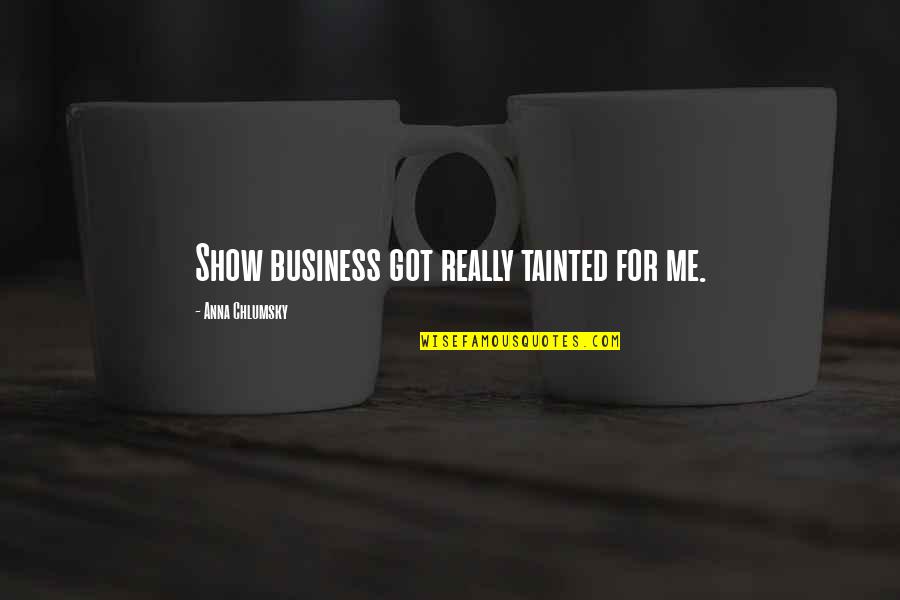 Show business got really tainted for me. —
Anna Chlumsky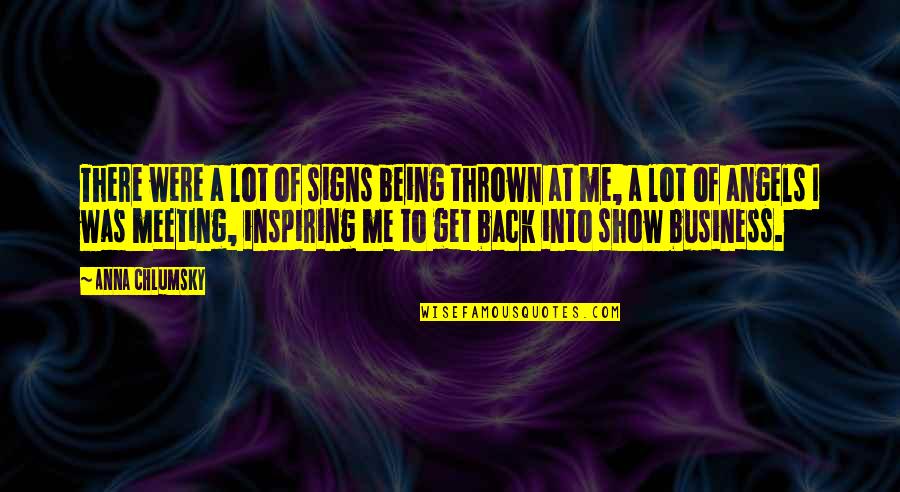 There were a lot of signs being thrown at me, a lot of angels I was meeting, inspiring me to get back into show business. —
Anna Chlumsky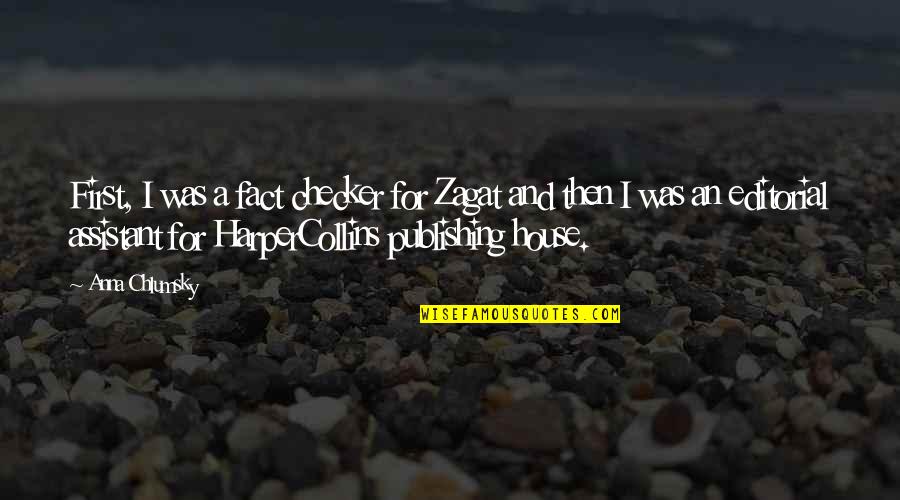 First, I was a fact checker for Zagat and then I was an editorial assistant for HarperCollins publishing house. —
Anna Chlumsky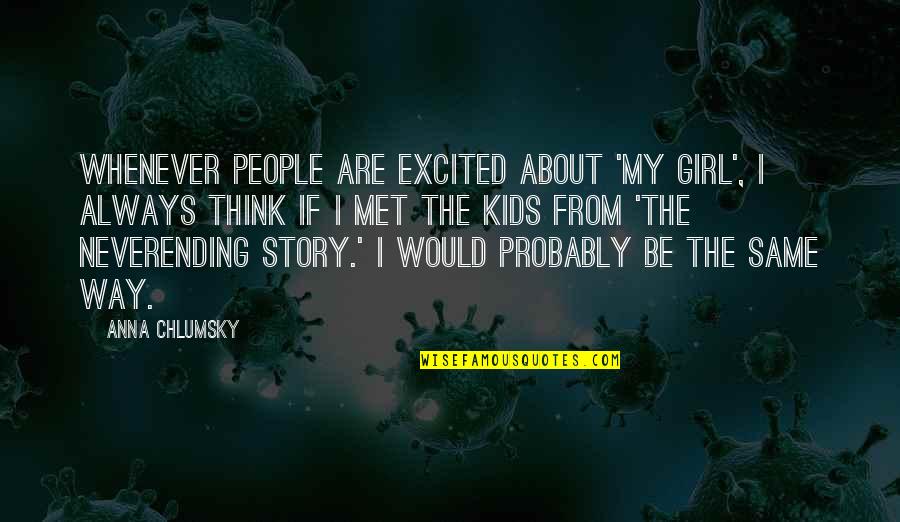 Whenever people are excited about 'My Girl', I always think if I met the kids from 'The Neverending Story.' I would probably be the same way. —
Anna Chlumsky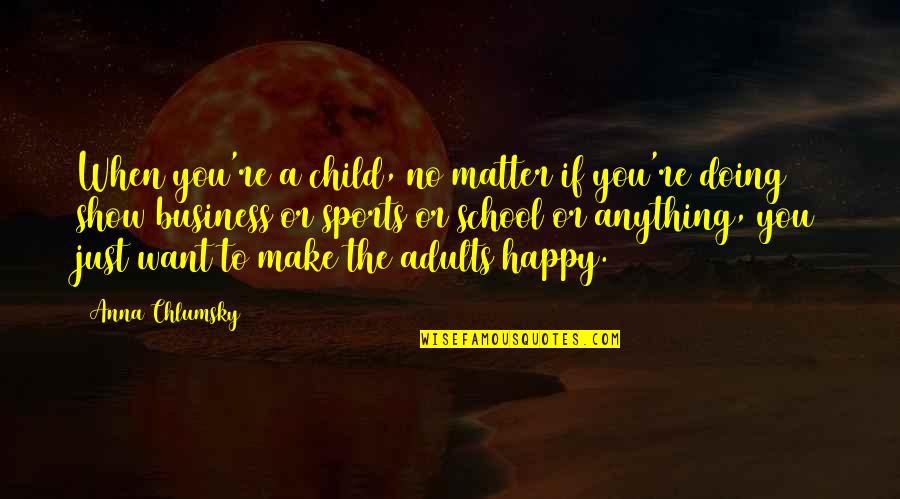 When you're a child, no matter if you're doing show business or sports or school or anything, you just want to make the adults happy. —
Anna Chlumsky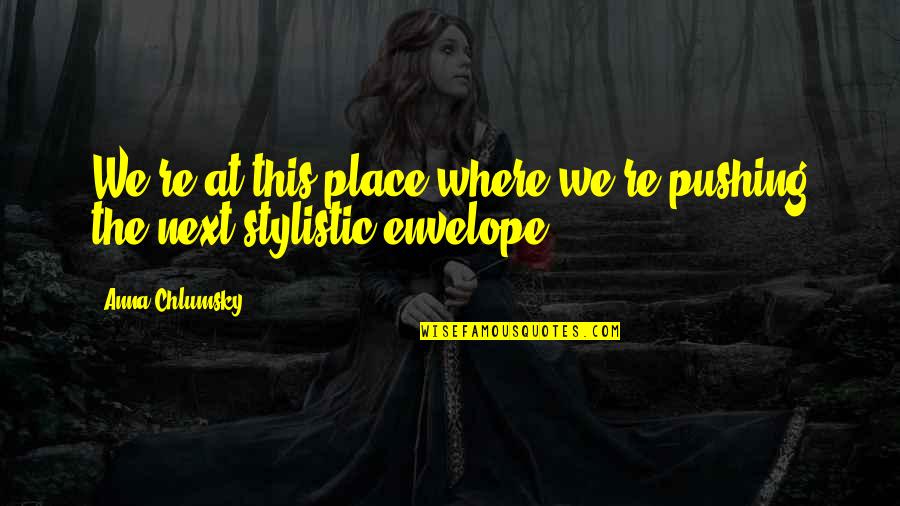 We're at this place where we're pushing the next stylistic envelope. —
Anna Chlumsky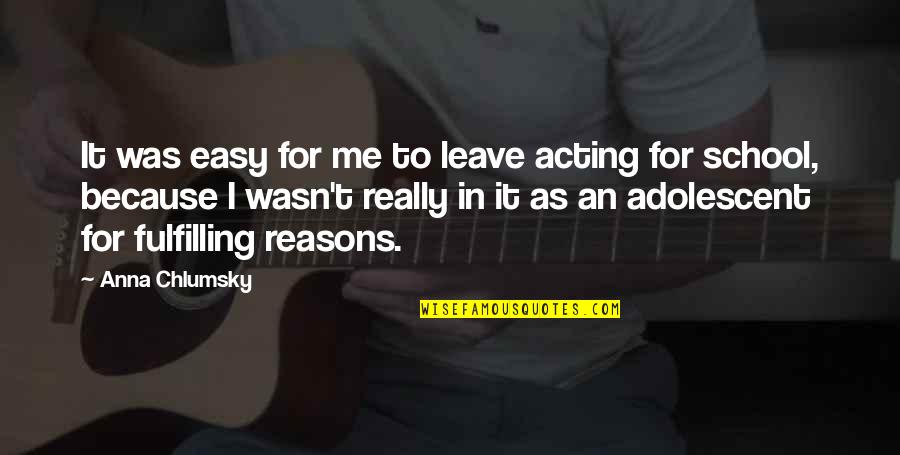 It was easy for me to leave acting for school, because I wasn't really in it as an adolescent for fulfilling reasons. —
Anna Chlumsky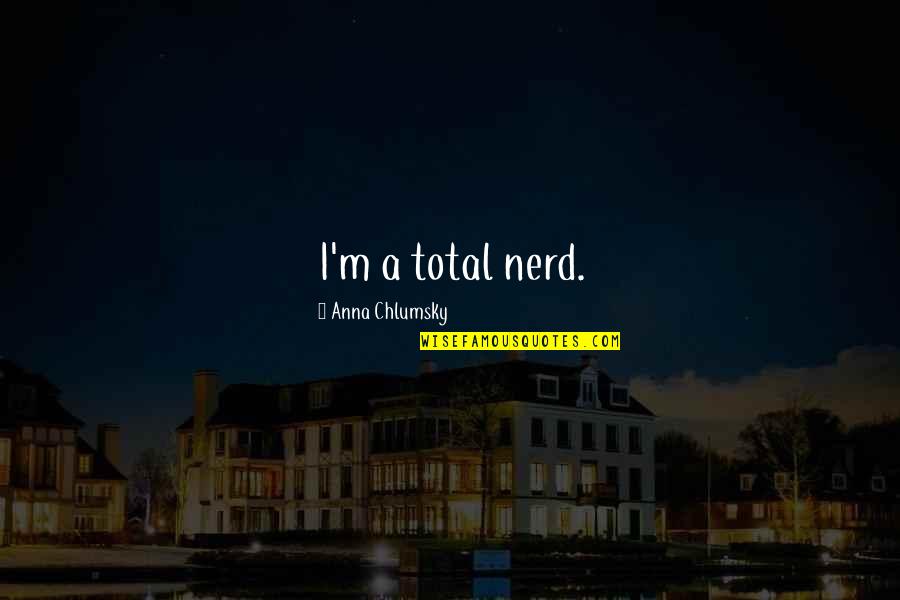 I'm a total nerd. —
Anna Chlumsky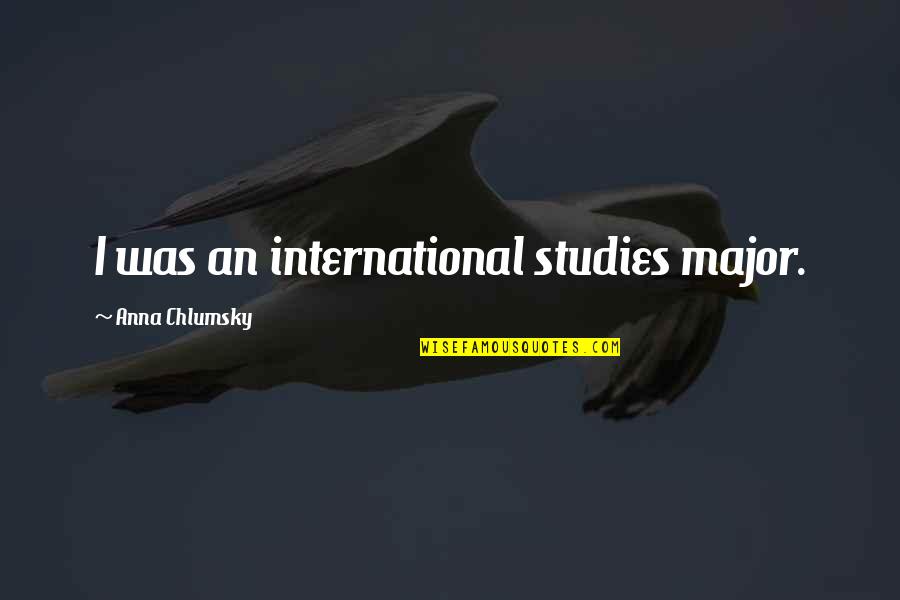 I was an international studies major. —
Anna Chlumsky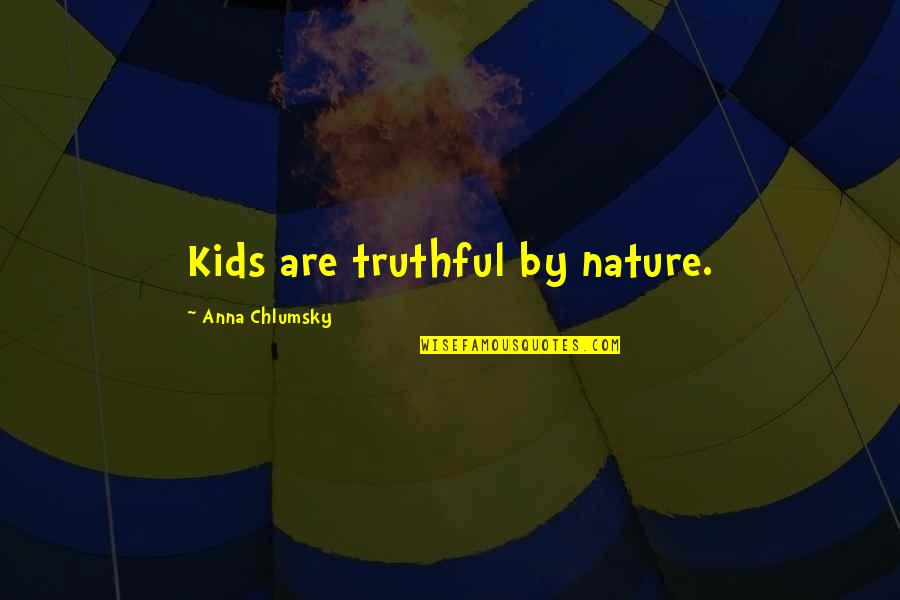 Kids are truthful by nature. —
Anna Chlumsky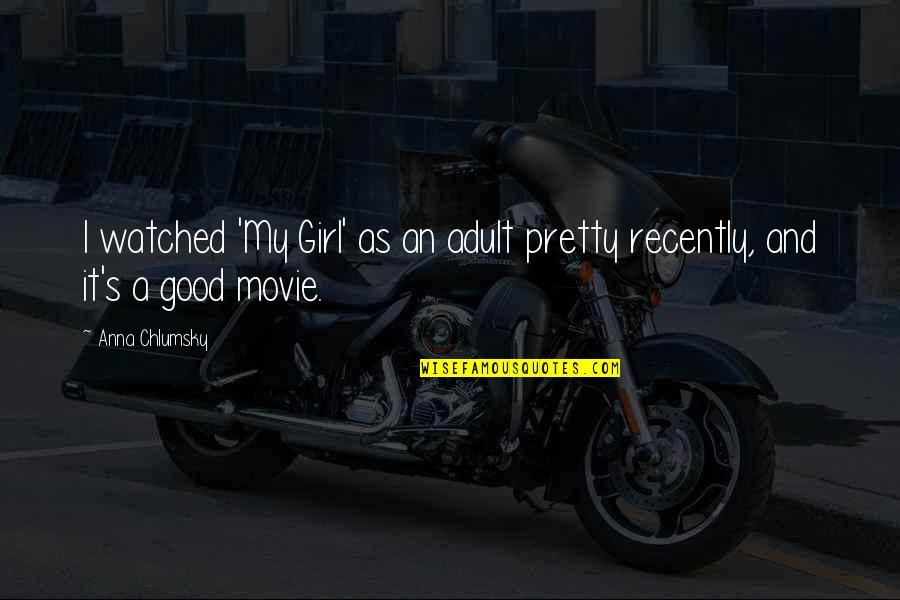 I watched 'My Girl' as an adult pretty recently, and it's a good movie. —
Anna Chlumsky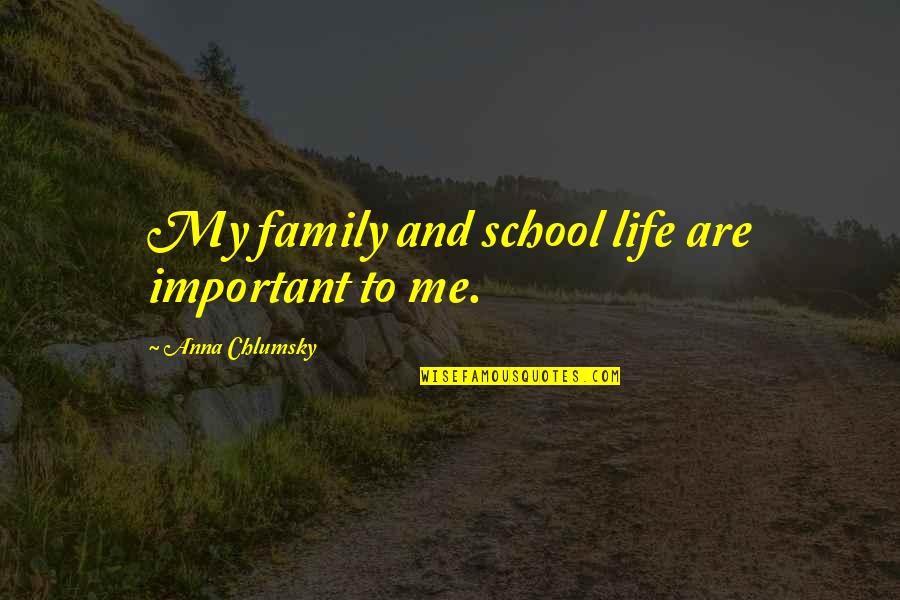 My family and school life are important to me. —
Anna Chlumsky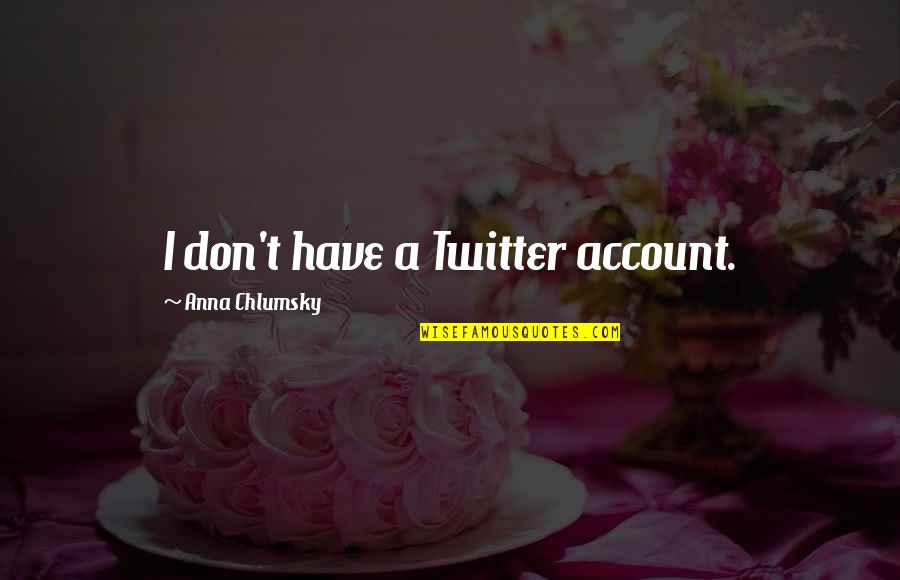 I don't have a Twitter account. —
Anna Chlumsky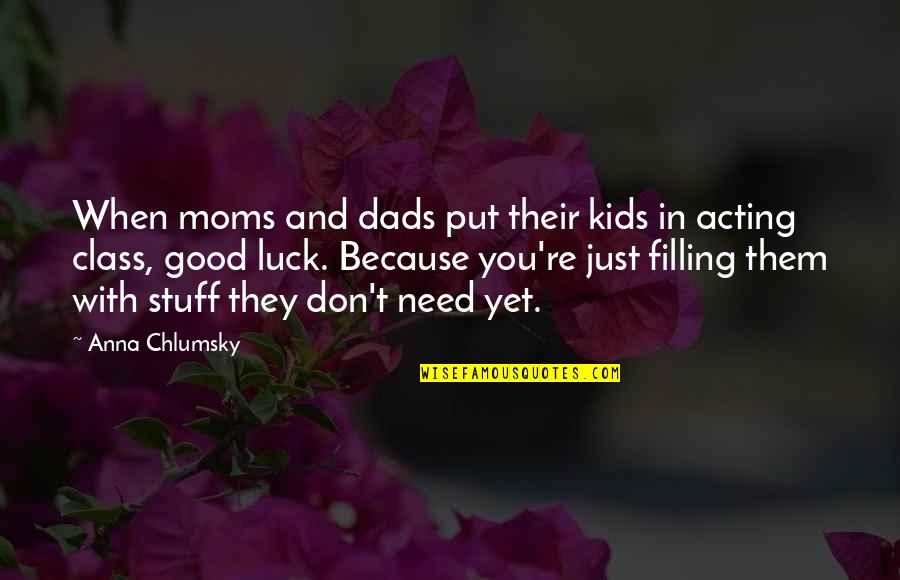 When moms and dads put their kids in acting class, good luck. Because you're just filling them with stuff they don't need yet. —
Anna Chlumsky