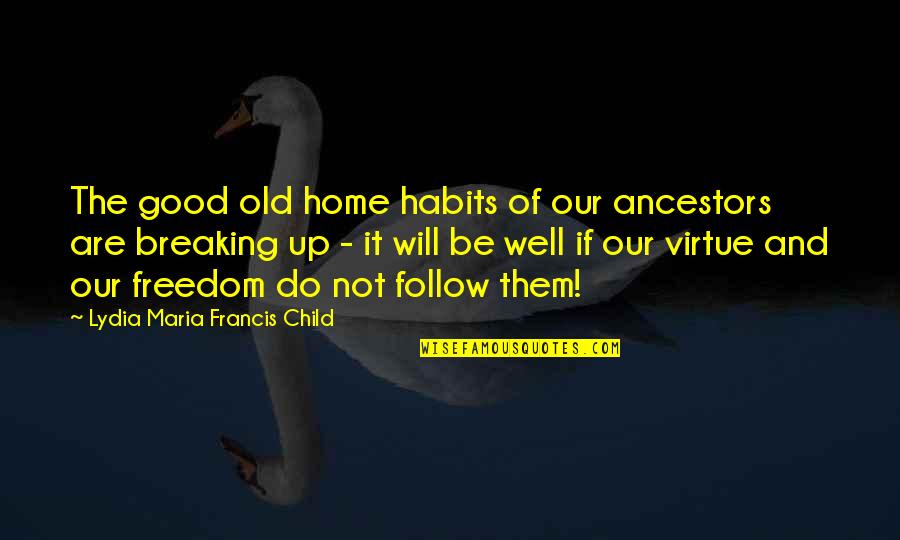 The good old home habits of our ancestors are breaking up - it will be well if our virtue and our freedom do not follow them!
—
Lydia Maria Francis Child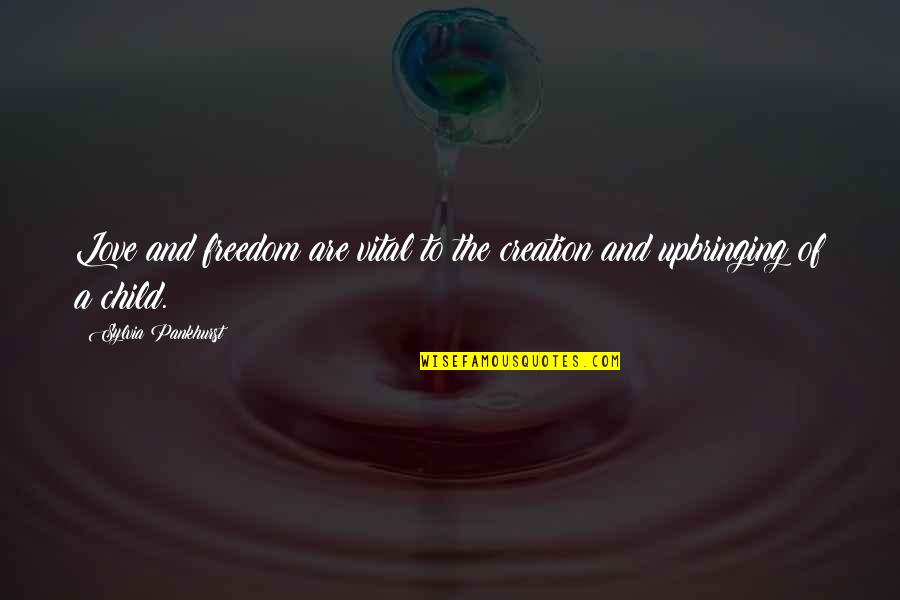 Love and freedom are vital to the creation and upbringing of a child.
—
Sylvia Pankhurst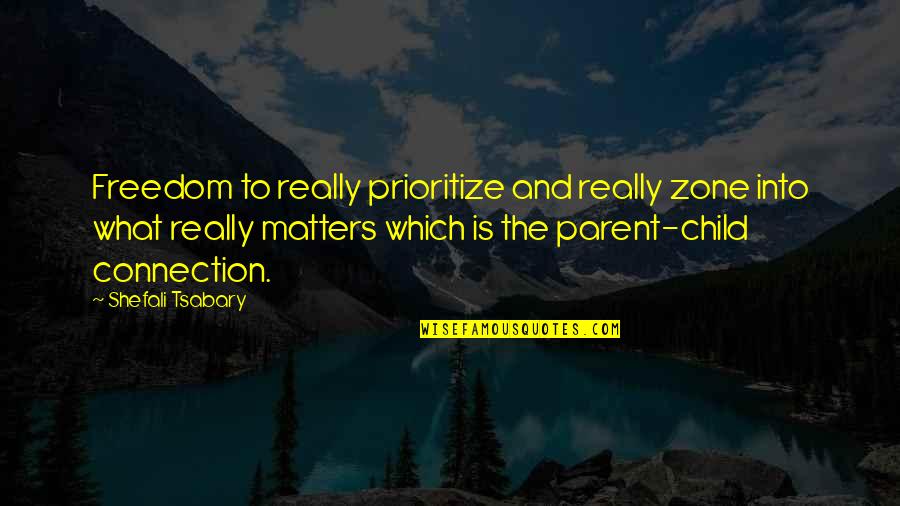 Freedom to really prioritize and really zone into what really matters which is the parent-child connection.
—
Shefali Tsabary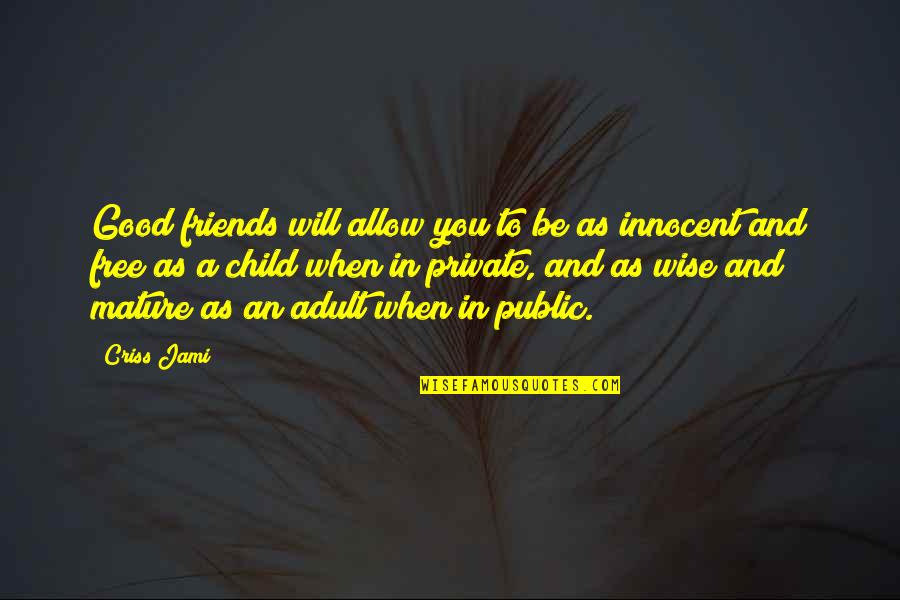 Good friends will allow you to be as innocent and free as a child when in private, and as wise and mature as an adult when in public.
—
Criss Jami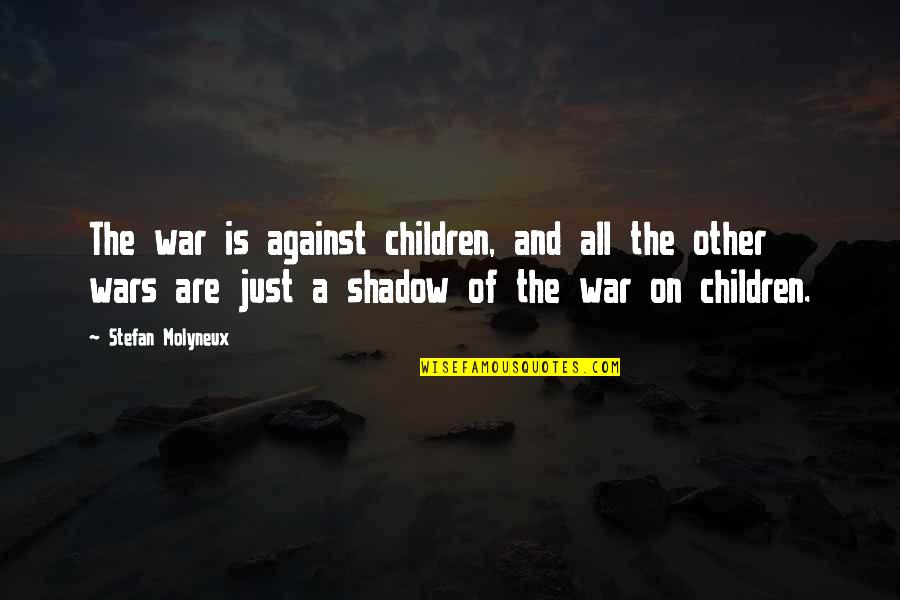 The war is against children, and all the other wars are just a shadow of the war on children.
—
Stefan Molyneux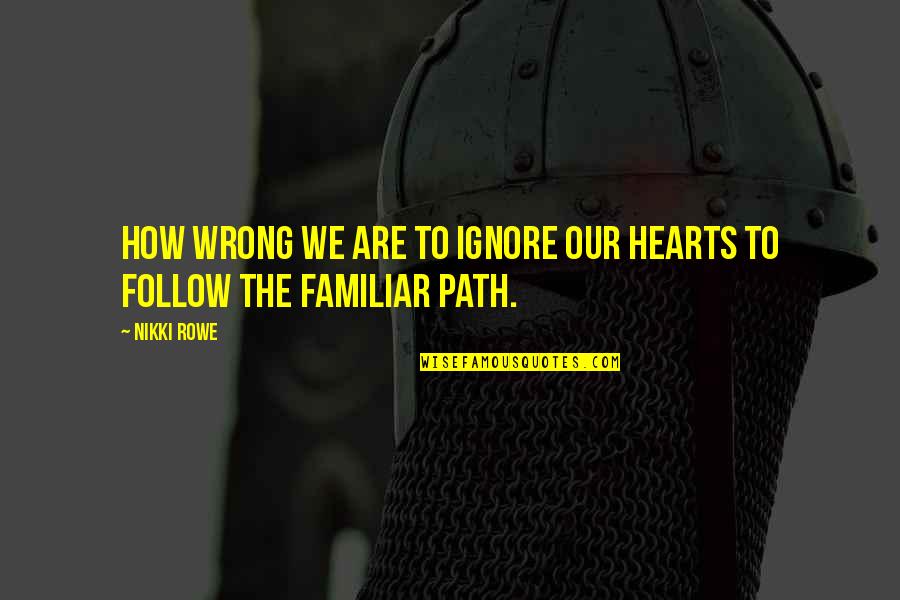 How wrong we are to ignore our hearts to follow the familiar path.
—
Nikki Rowe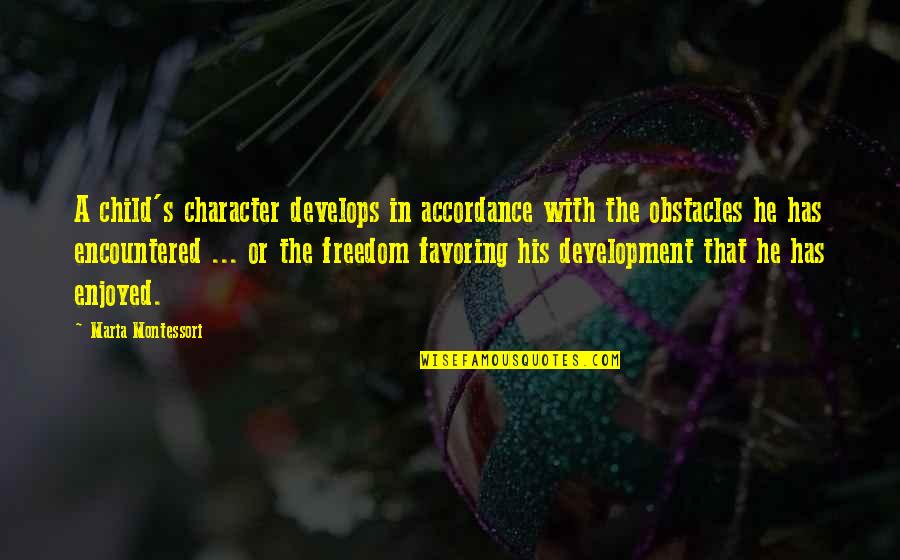 A child's character develops in accordance with the obstacles he has encountered ... or the freedom favoring his development that he has enjoyed.
—
Maria Montessori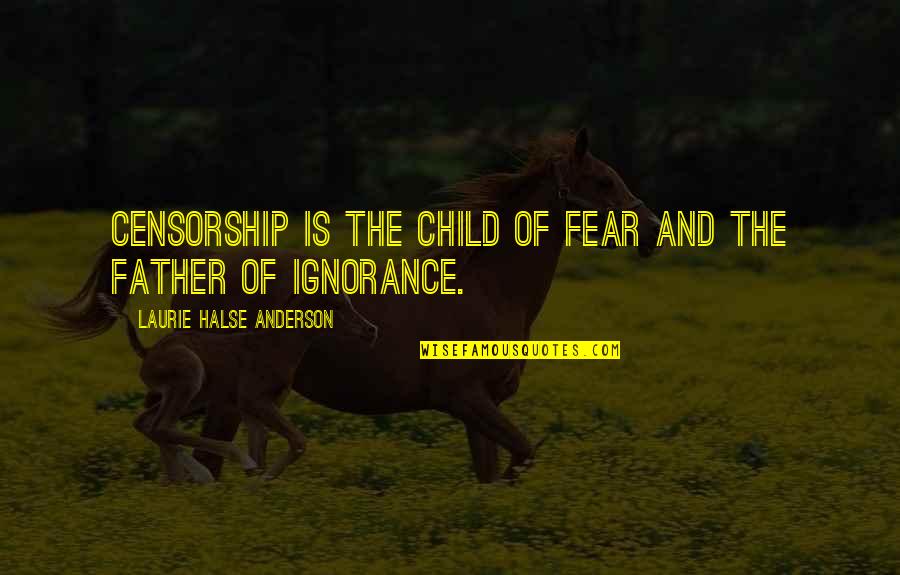 Censorship is the child of fear and the father of ignorance.
—
Laurie Halse Anderson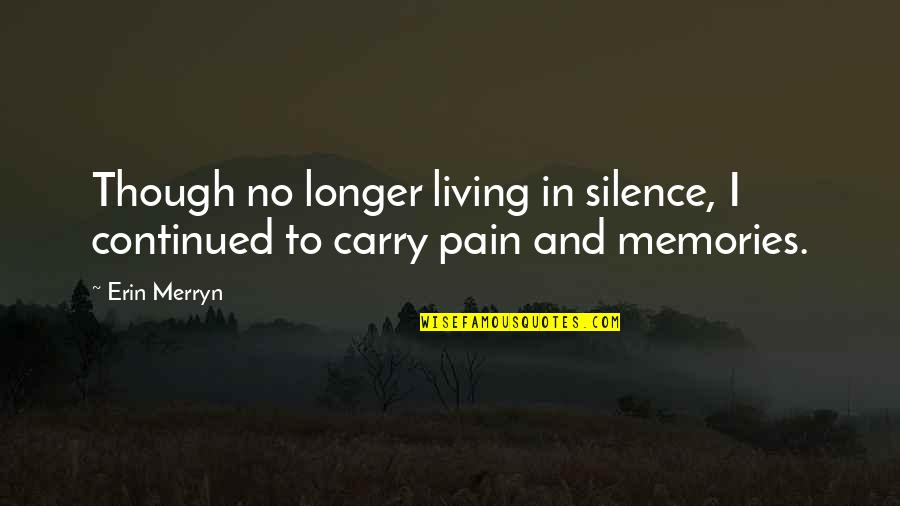 Though no longer living in silence, I continued to carry pain and memories.
—
Erin Merryn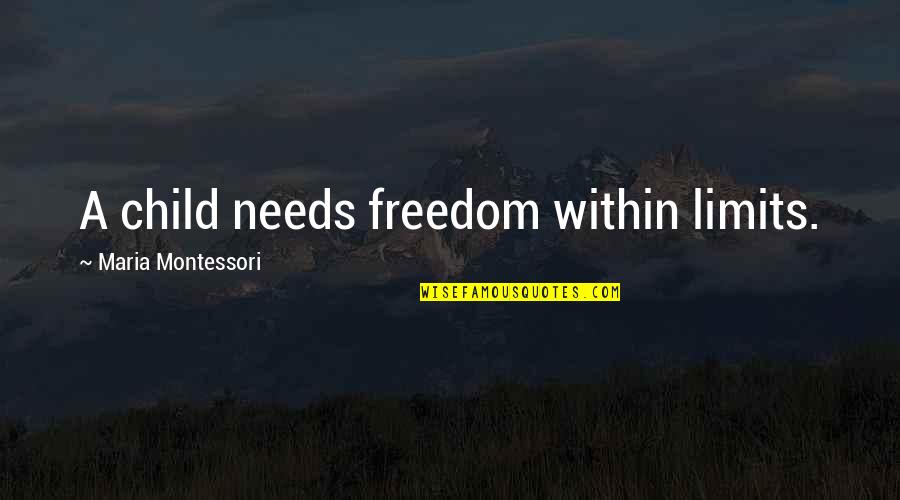 A child needs freedom within limits.
—
Maria Montessori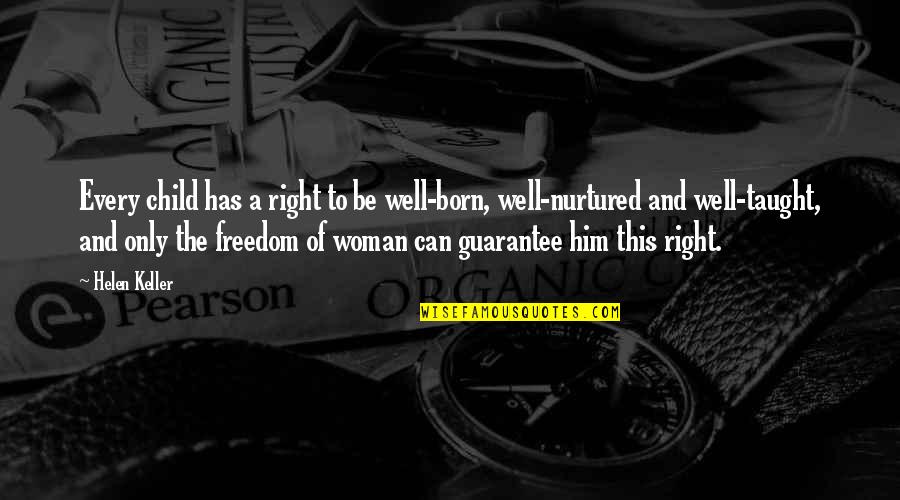 Every child has a right to be well-born, well-nurtured and well-taught, and only the freedom of woman can guarantee him this right.
—
Helen Keller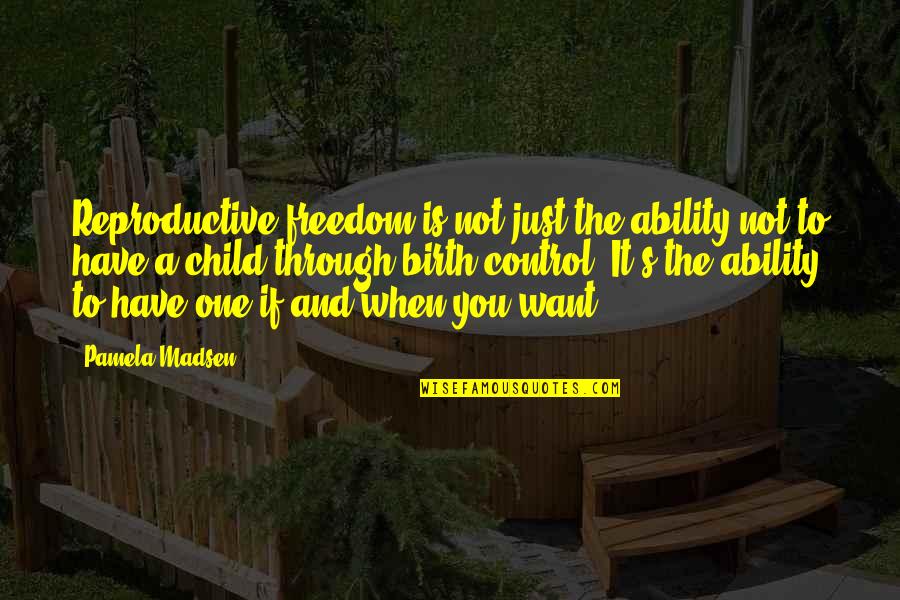 Reproductive freedom is not just the ability not to have a child through birth control. It's the ability to have one if and when you want.
—
Pamela Madsen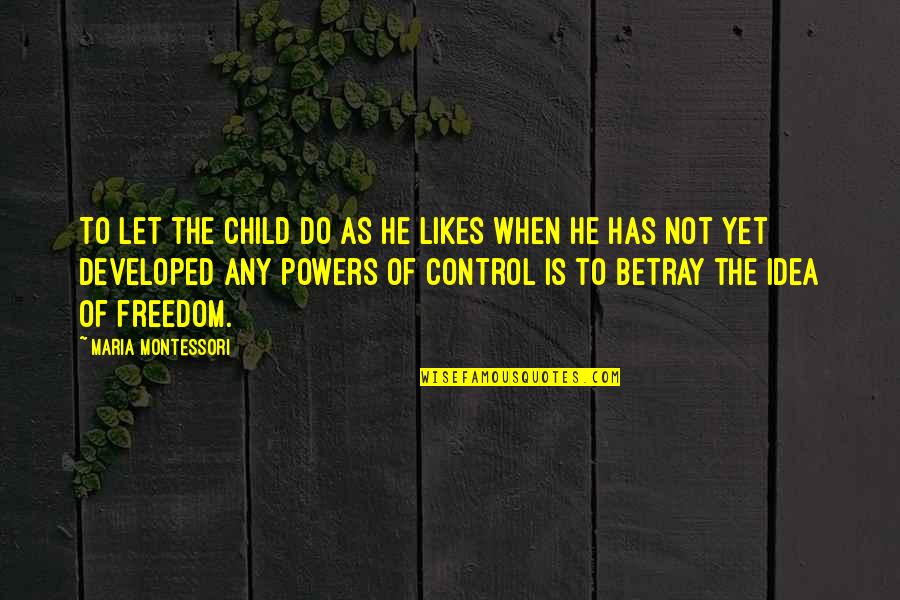 To let the child do as he likes when he has not yet developed any powers of control is to betray the idea of freedom. —
Maria Montessori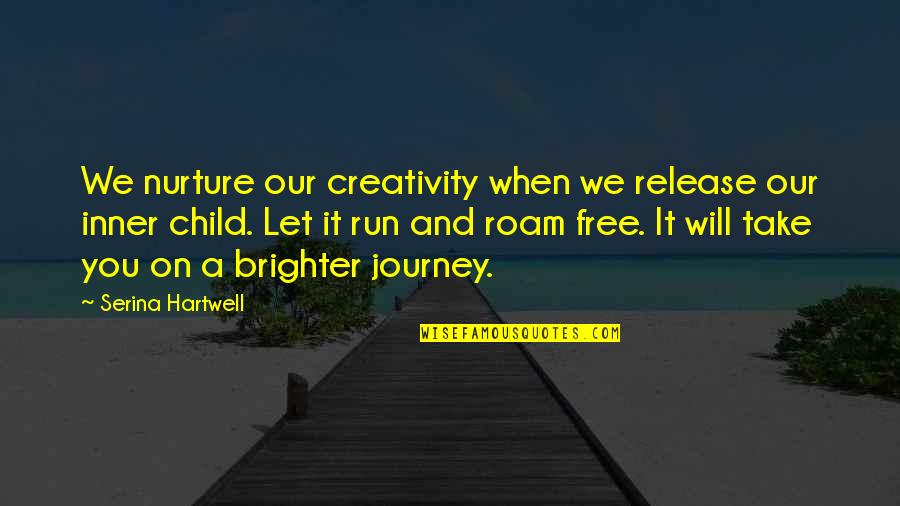 We nurture our creativity when we release our inner child. Let it run and roam free. It will take you on a brighter journey. —
Serina Hartwell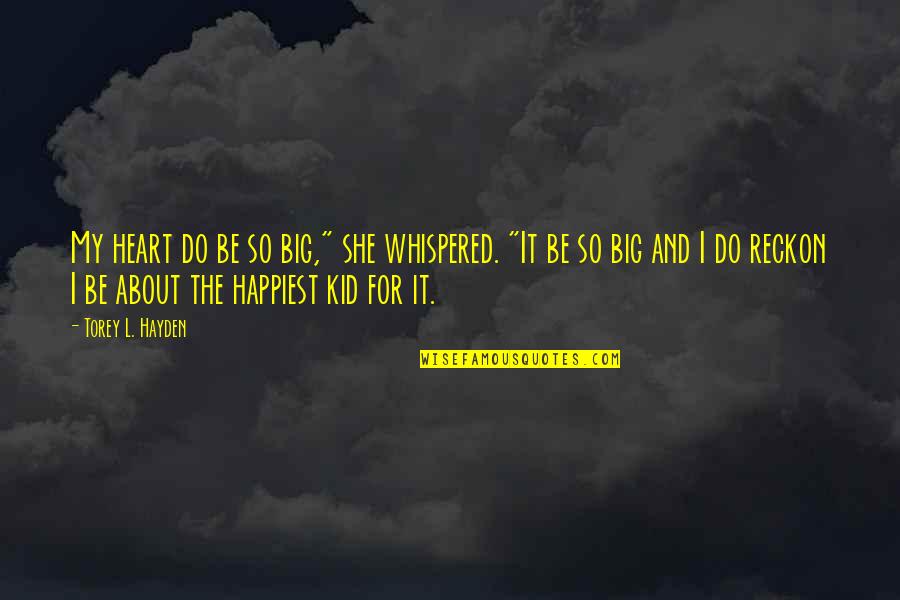 My heart do be so big," she whispered. "It be so big and I do reckon I be about the happiest kid for it. —
Torey L. Hayden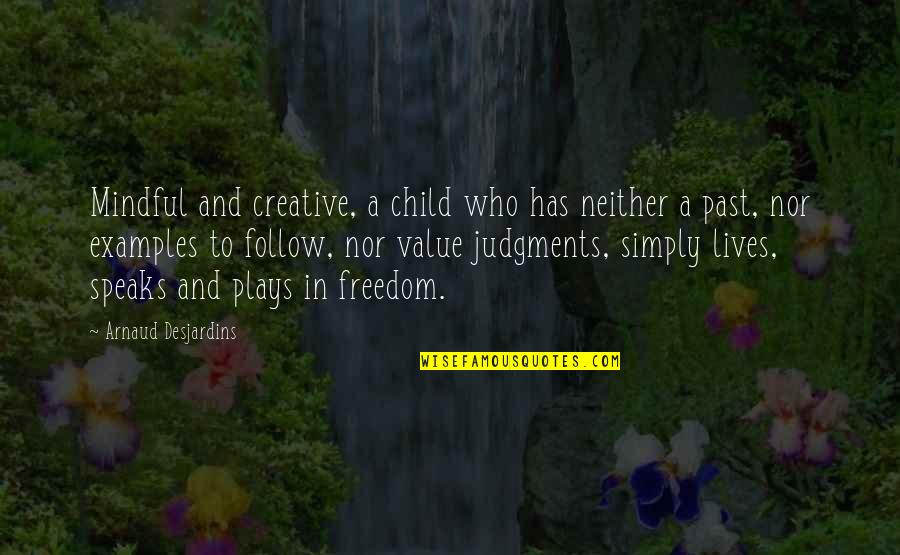 Mindful and creative, a child who has neither a past, nor examples to follow, nor value judgments, simply lives, speaks and plays in freedom. —
Arnaud Desjardins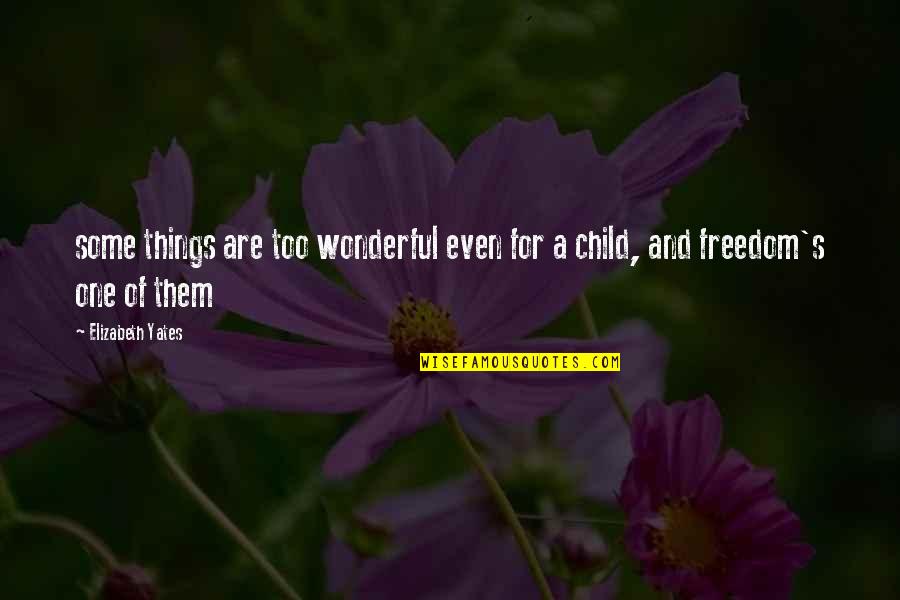 some things are too wonderful even for a child, and freedom's one of them —
Elizabeth Yates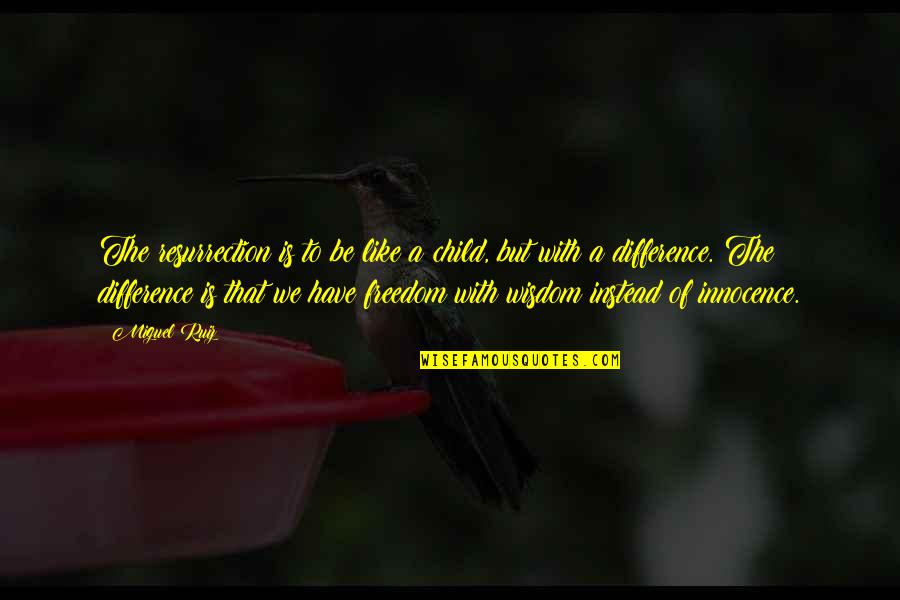 The resurrection is to be like a child, but with a difference. The difference is that we have freedom with wisdom instead of innocence. —
Miguel Ruiz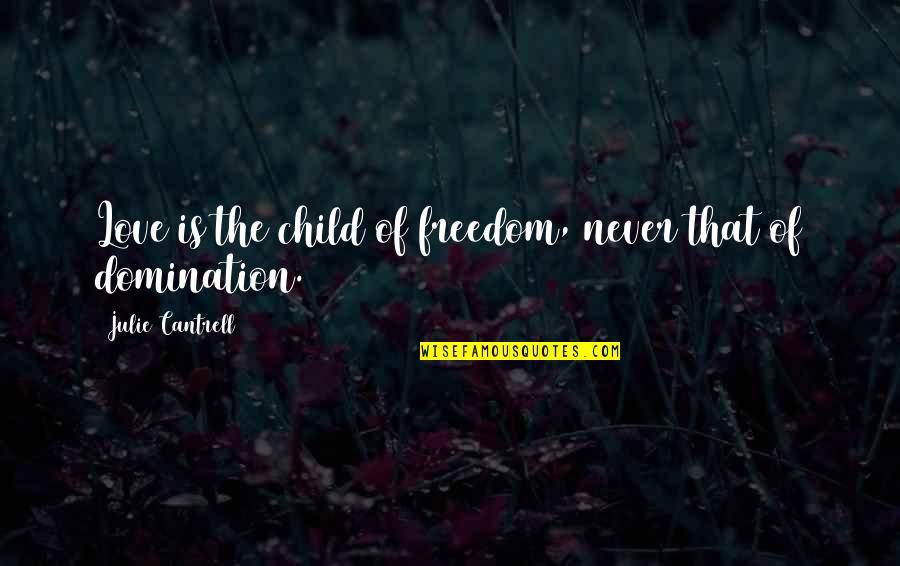 Love is the child of freedom, never that of domination. —
Julie Cantrell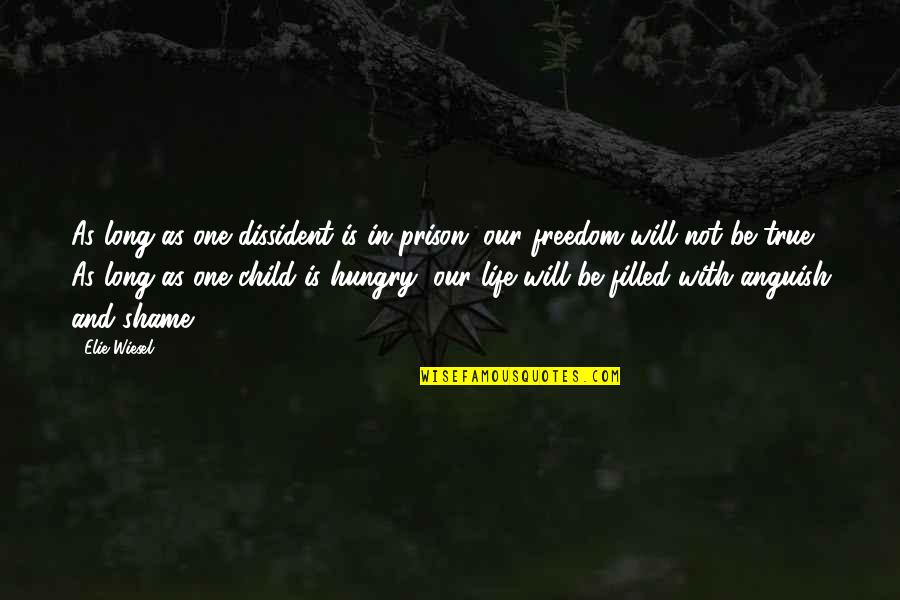 As long as one dissident is in prison, our freedom will not be true. As long as one child is hungry, our life will be filled with anguish and shame. —
Elie Wiesel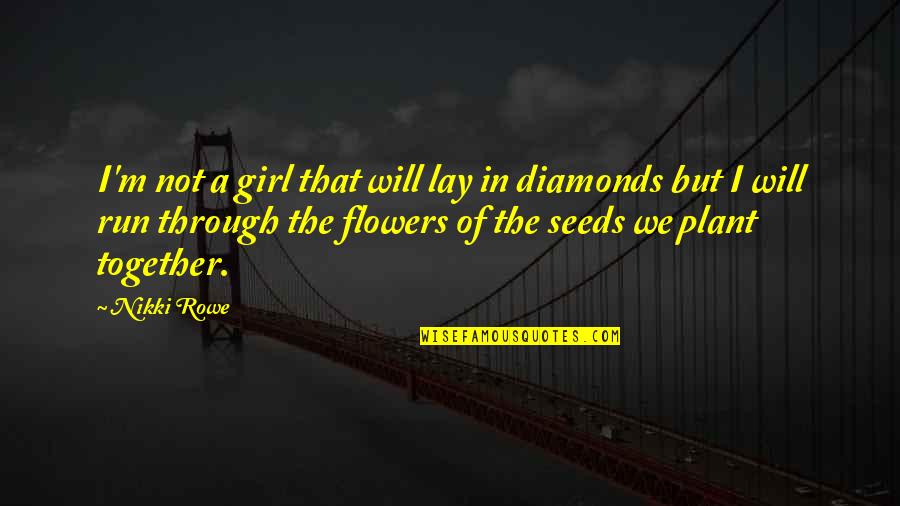 I'm not a girl that will lay in diamonds but I will run through the flowers of the seeds we plant together. —
Nikki Rowe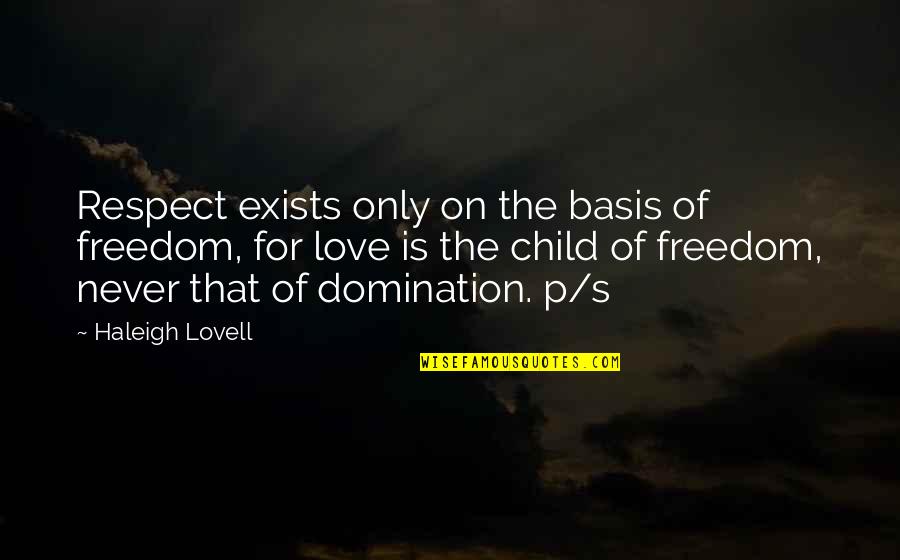 Respect exists only on the basis of freedom, for love is the child of freedom, never that of domination. p/s —
Haleigh Lovell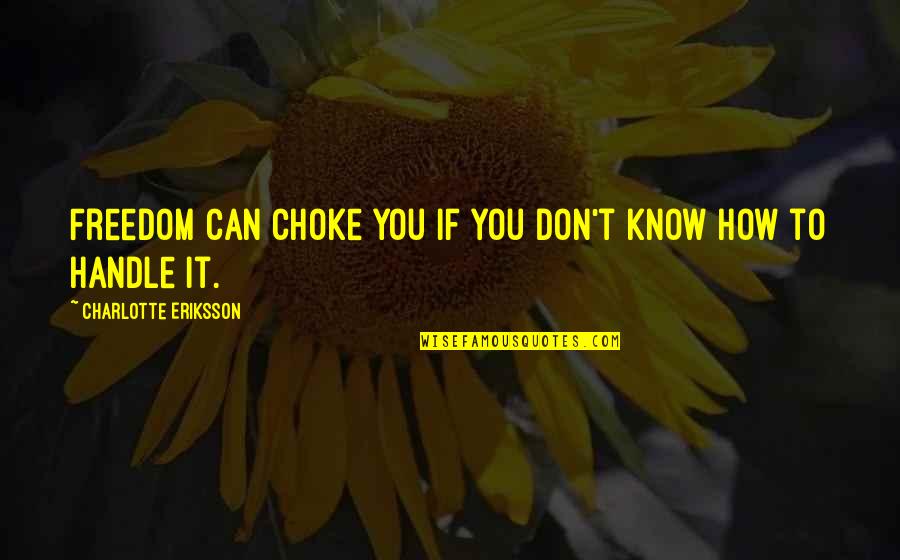 Freedom can choke you if you don't know how to handle it. —
Charlotte Eriksson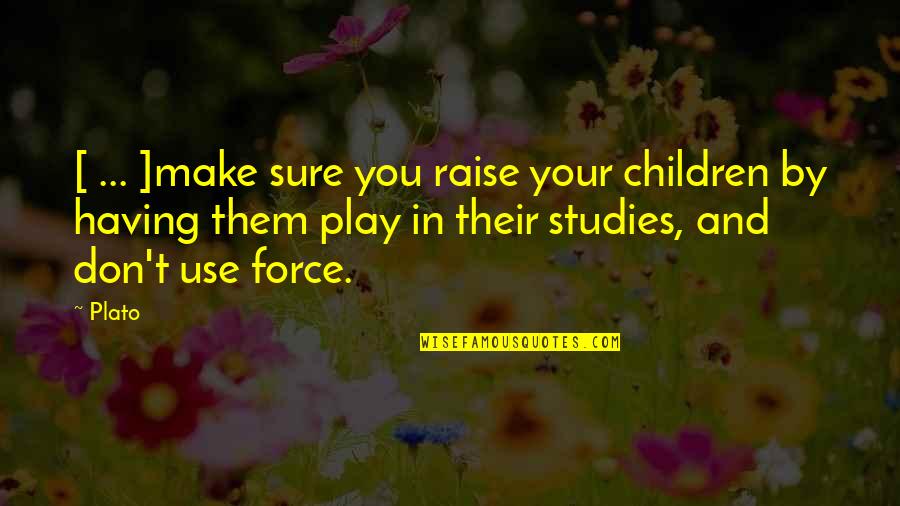 [ ... ]make sure you raise your children by having them play in their studies, and don't use force. —
Plato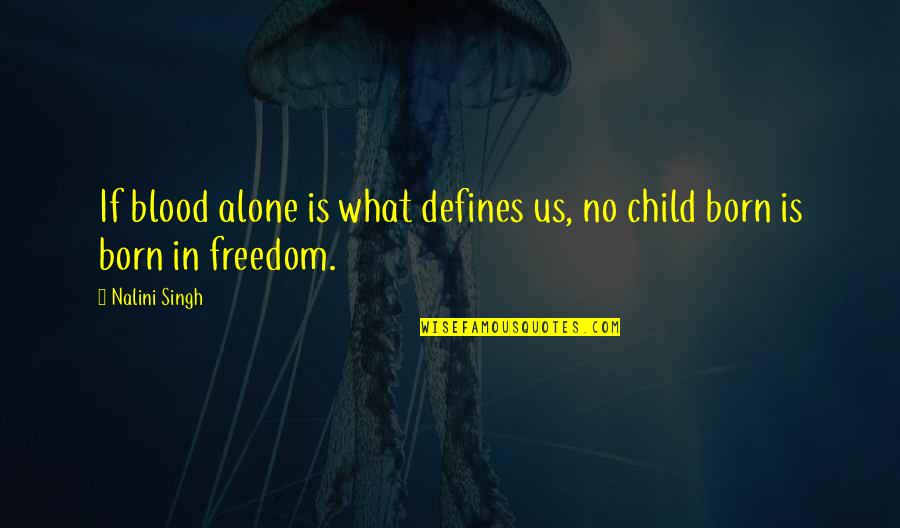 If blood alone is what defines us, no child born is born in freedom. —
Nalini Singh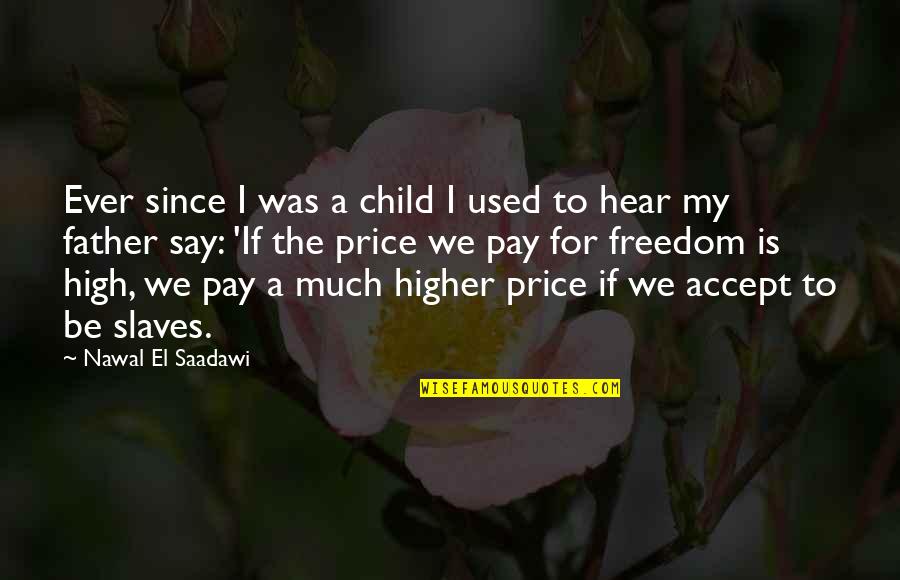 Ever since I was a child I used to hear my father say: 'If the price we pay for freedom is high, we pay a much higher price if we accept to be slaves. —
Nawal El Saadawi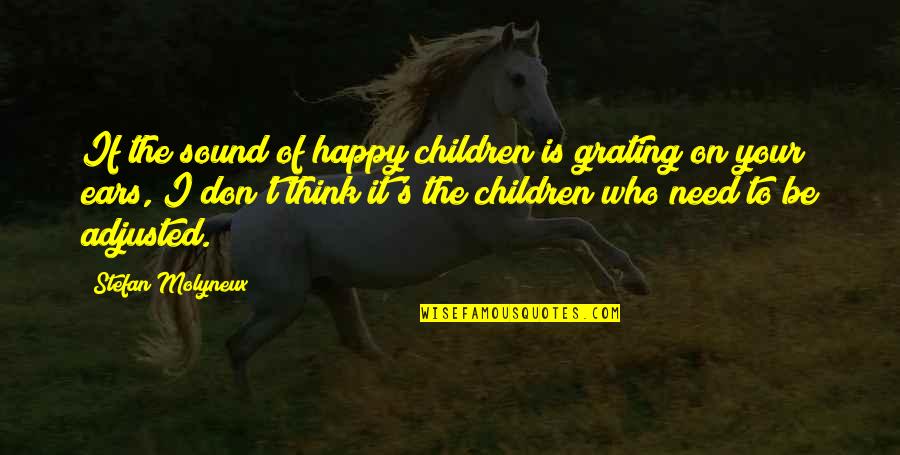 If the sound of happy children is grating on your ears, I don't think it's the children who need to be adjusted. —
Stefan Molyneux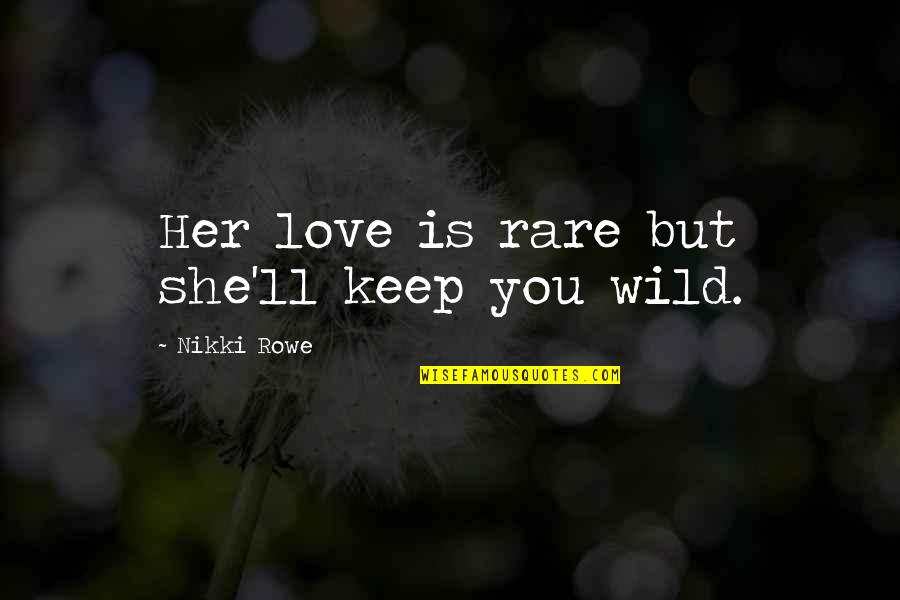 Her love is rare but she'll keep you wild. —
Nikki Rowe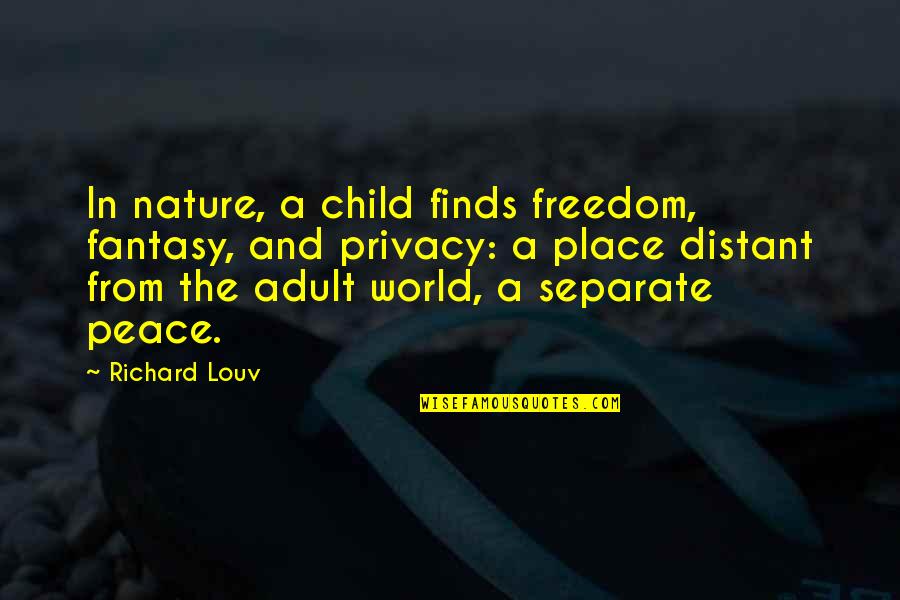 In nature, a child finds freedom, fantasy, and privacy: a place distant from the adult world, a separate peace. —
Richard Louv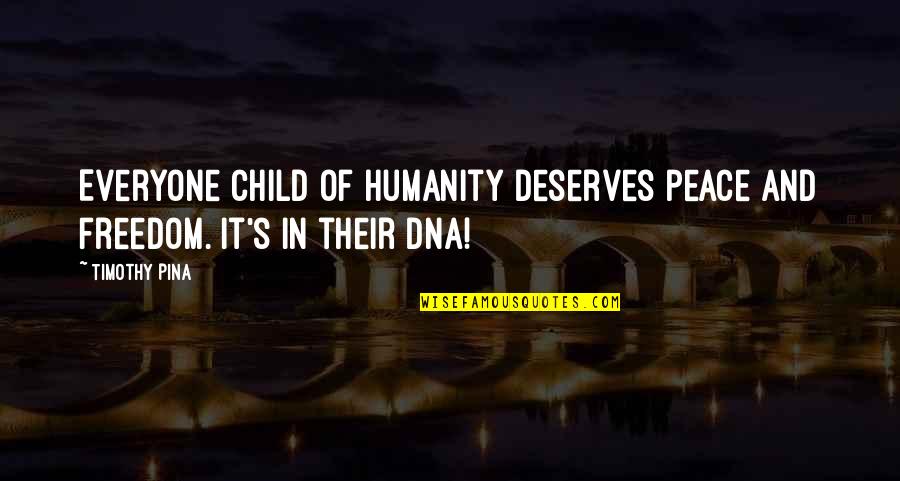 Everyone child of humanity deserves peace and freedom. It's in their DNA! —
Timothy Pina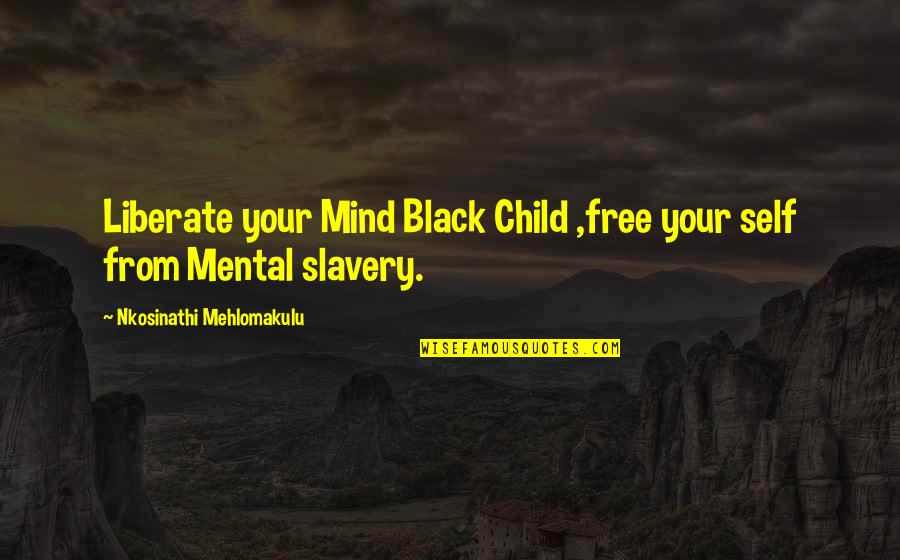 Liberate your Mind Black Child ,free your self from Mental slavery. —
Nkosinathi Mehlomakulu