Character And Beauty Quotes
Collection of top 47 famous quotes about Character And Beauty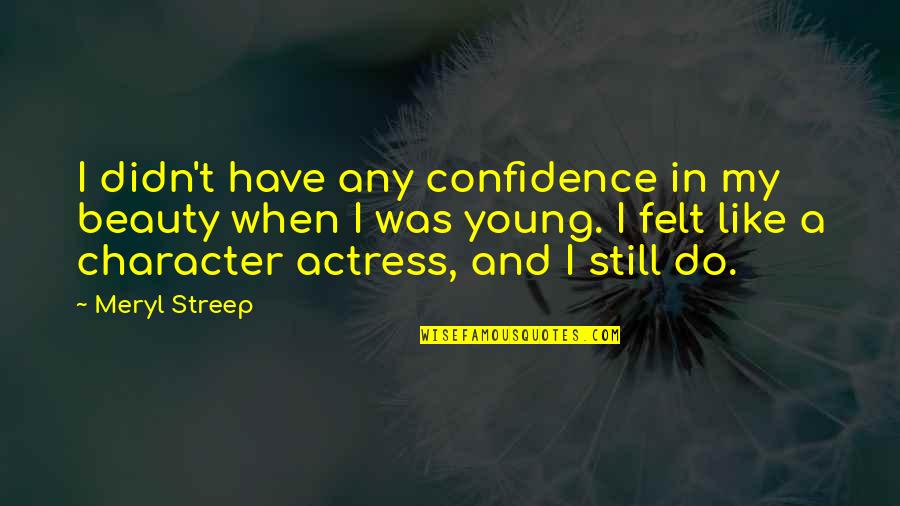 I didn't have any confidence in my beauty when I was young. I felt like a character actress, and I still do.
—
Meryl Streep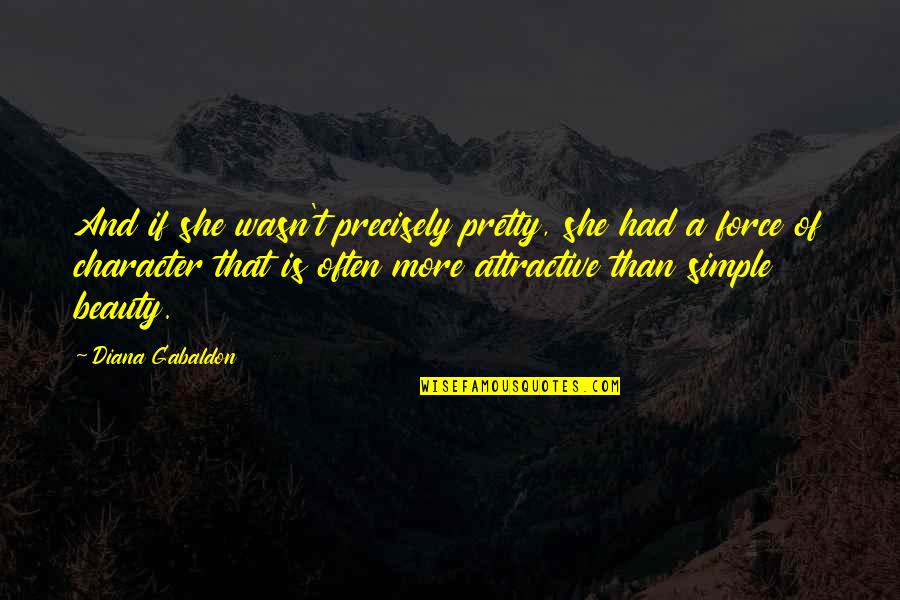 And if she wasn't precisely pretty, she had a force of character that is often more attractive than simple beauty.
—
Diana Gabaldon
As the excellence of steel is strength, and the excellence of art is beauty, so the excellence of mankind is moral character.
—
Aiden Wilson Tozer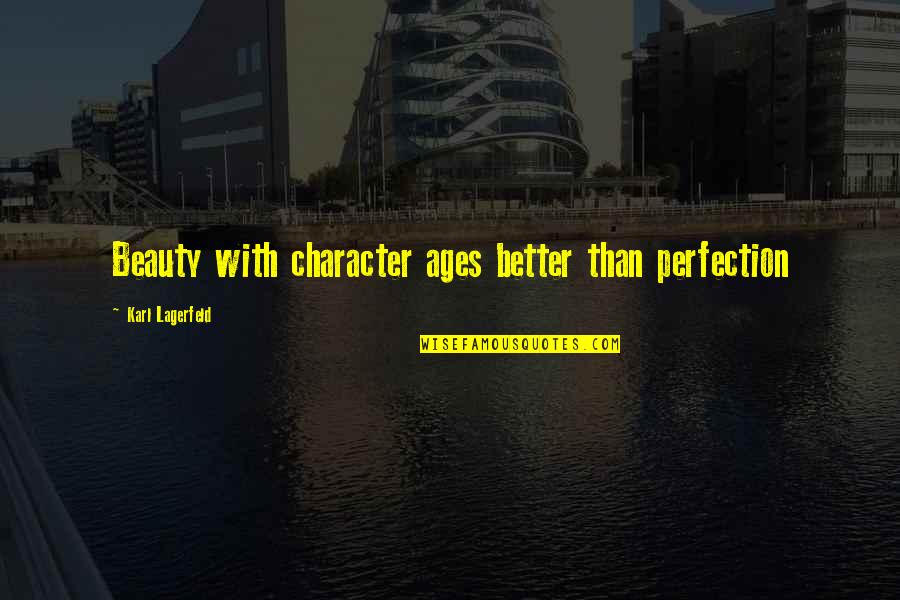 Beauty with character ages better than perfection
—
Karl Lagerfeld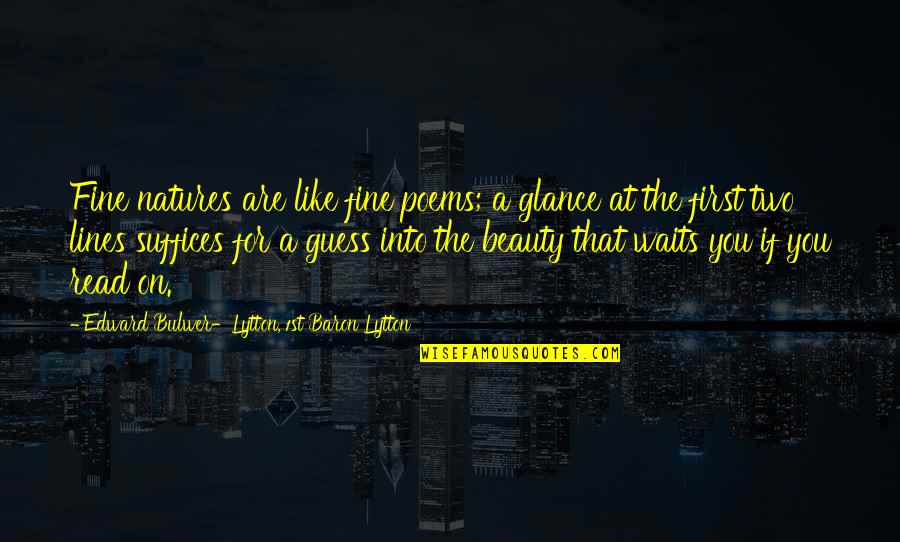 Fine natures are like fine poems; a glance at the first two lines suffices for a guess into the beauty that waits you if you read on.
—
Edward Bulwer-Lytton, 1st Baron Lytton
Sometimes you have to look past a person's mistakes to see God's presence.
—
Shannon L. Alder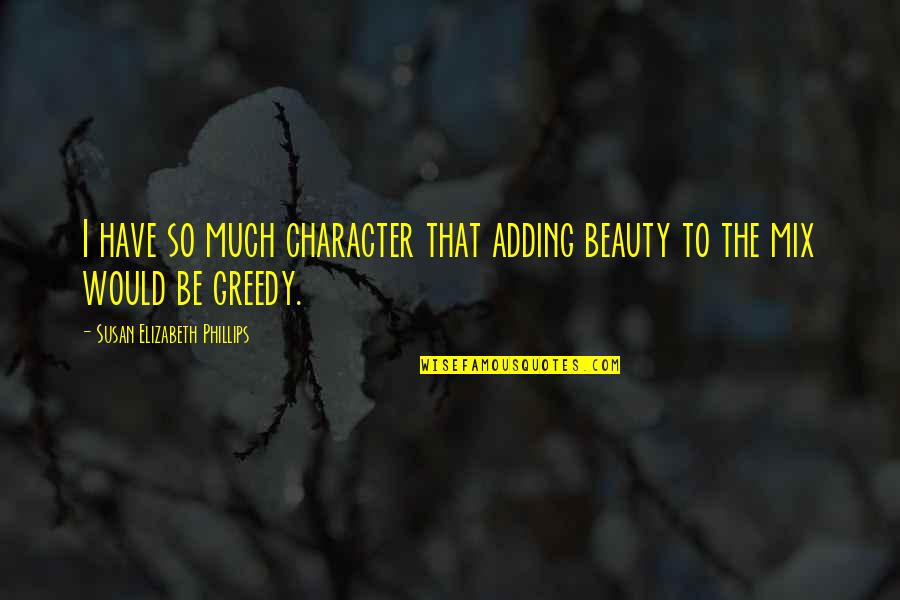 I have so much character that adding beauty to the mix would be greedy.
—
Susan Elizabeth Phillips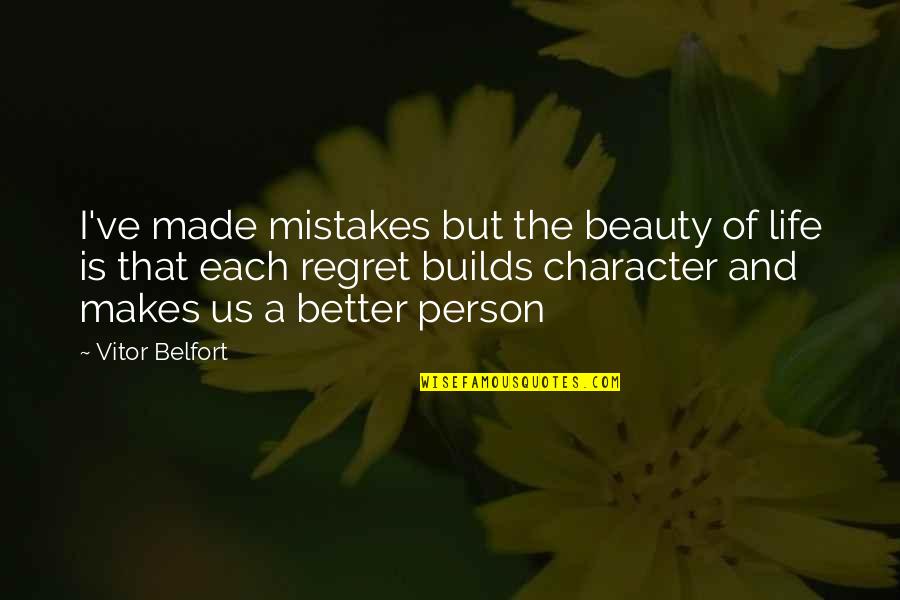 I've made mistakes but the beauty of life is that each regret builds character and makes us a better person
—
Vitor Belfort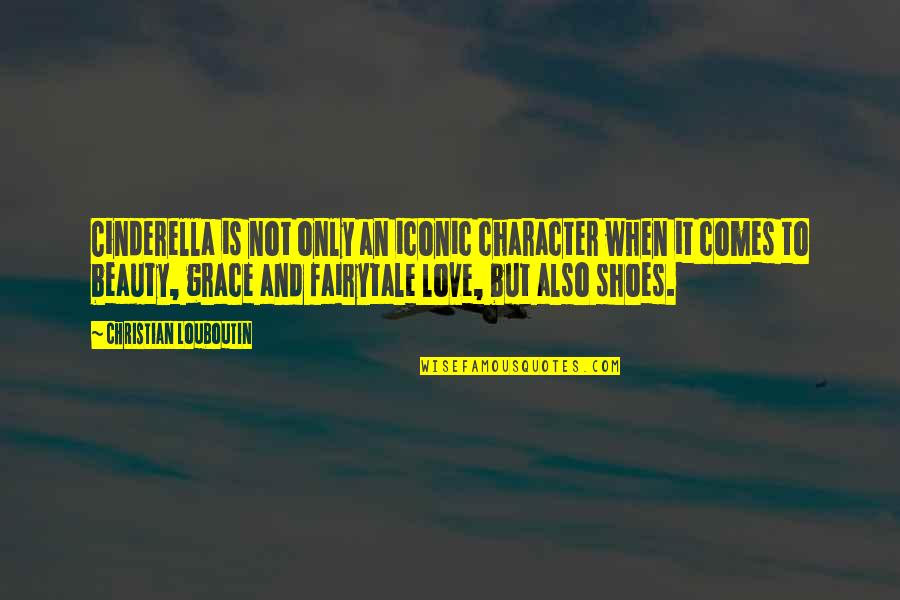 Cinderella is not only an iconic character when it comes to beauty, grace and fairytale love, but also shoes.
—
Christian Louboutin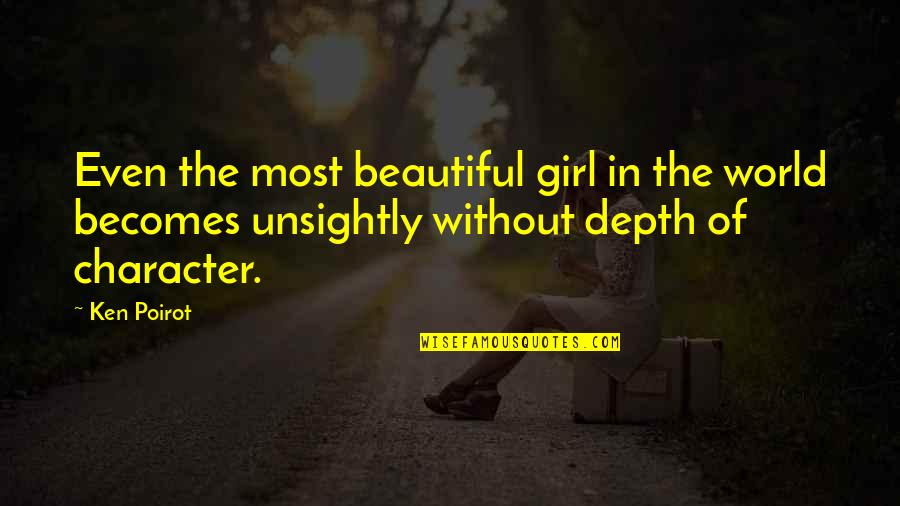 Even the most beautiful girl in the world becomes unsightly without depth of character.
—
Ken Poirot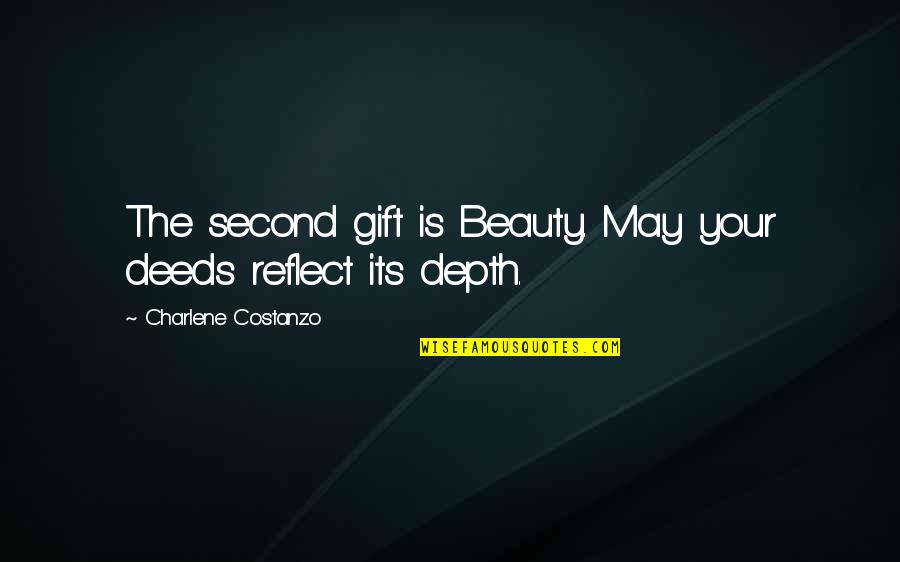 The second gift is Beauty. May your deeds reflect its depth.
—
Charlene Costanzo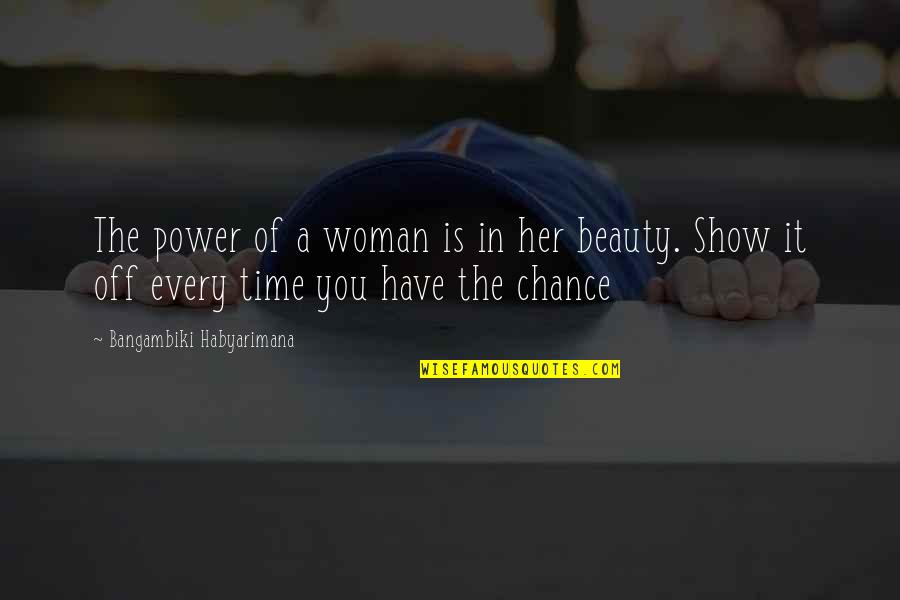 The power of a woman is in her beauty. Show it off every time you have the chance —
Bangambiki Habyarimana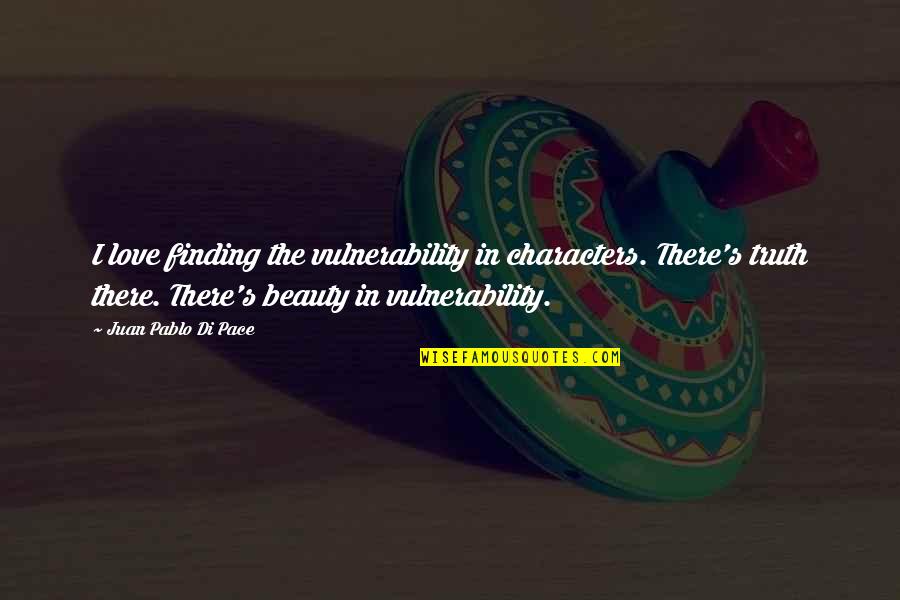 I love finding the vulnerability in characters. There's truth there. There's beauty in vulnerability. —
Juan Pablo Di Pace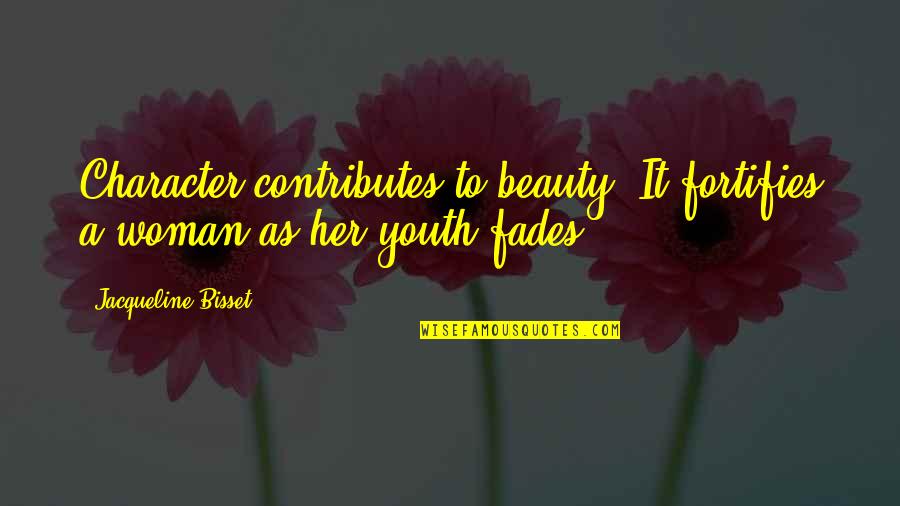 Character contributes to beauty. It fortifies a woman as her youth fades. —
Jacqueline Bisset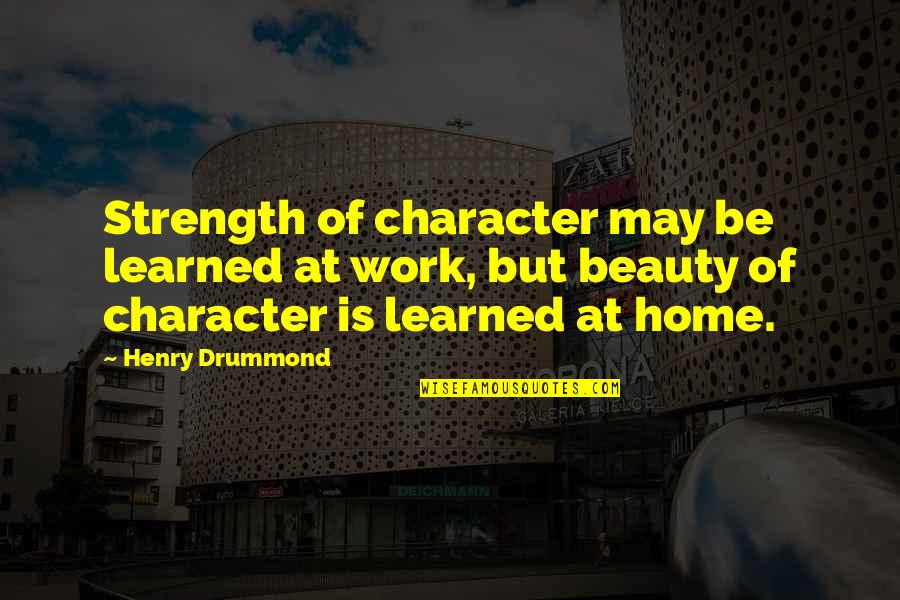 Strength of character may be learned at work, but beauty of character is learned at home. —
Henry Drummond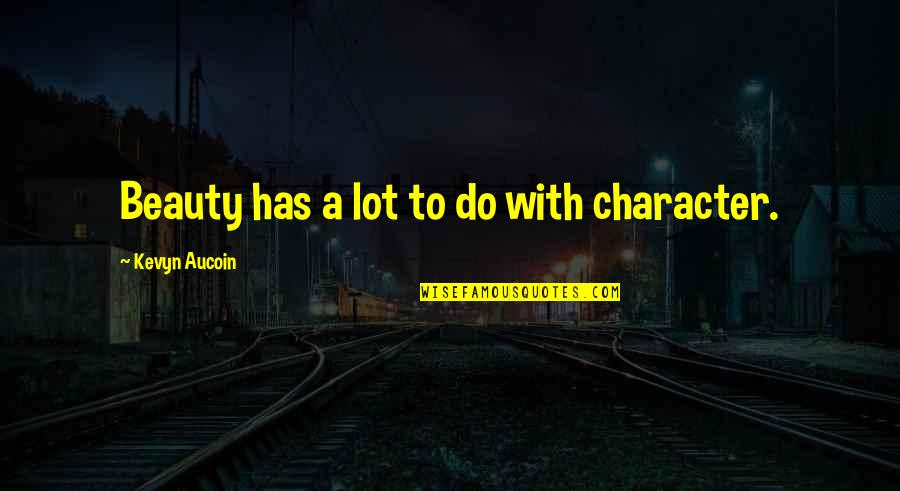 Beauty has a lot to do with character. —
Kevyn Aucoin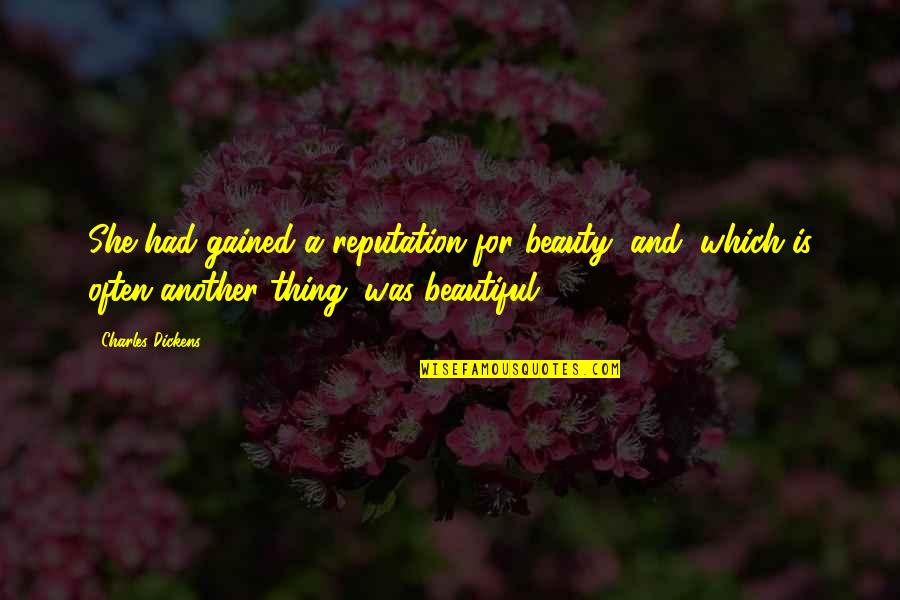 She had gained a reputation for beauty, and (which is often another thing) was beautiful. —
Charles Dickens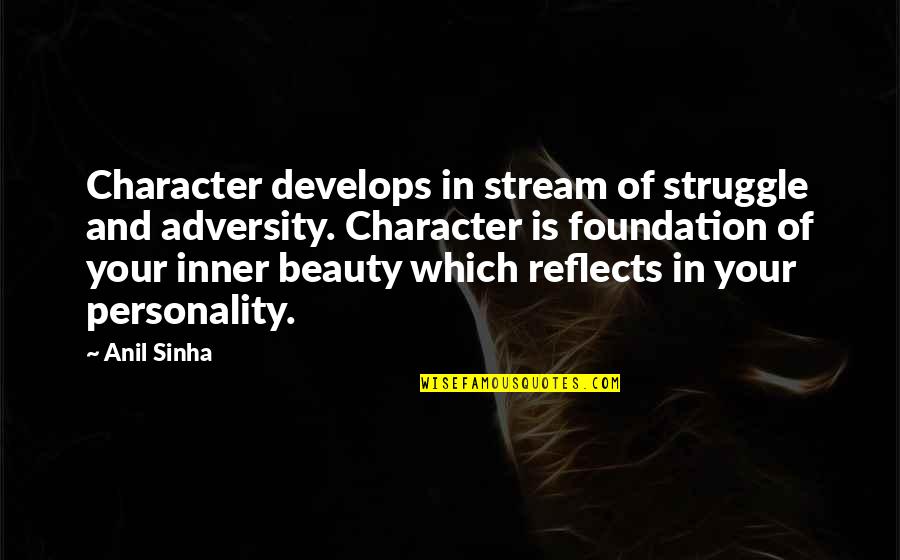 Character develops in stream of struggle and adversity. Character is foundation of your inner beauty which reflects in your personality. —
Anil Sinha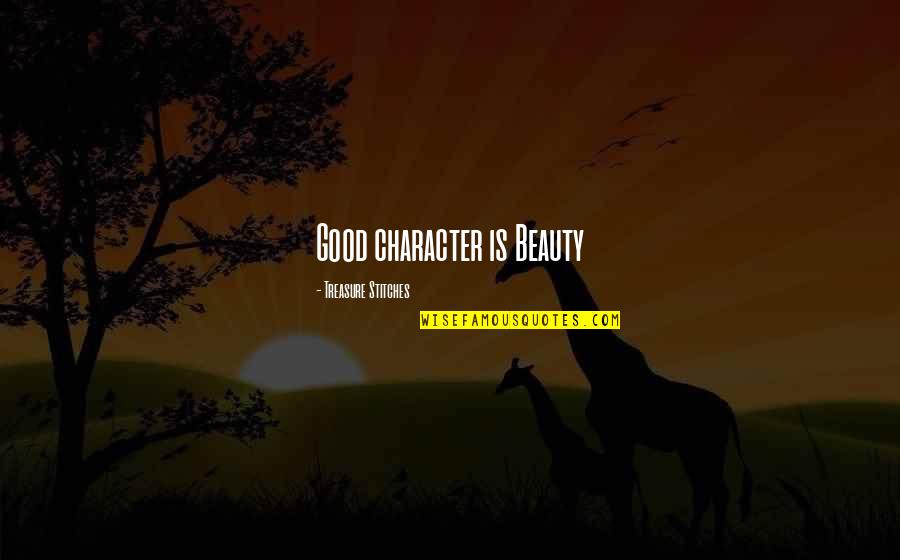 Good character is Beauty —
Treasure Stitches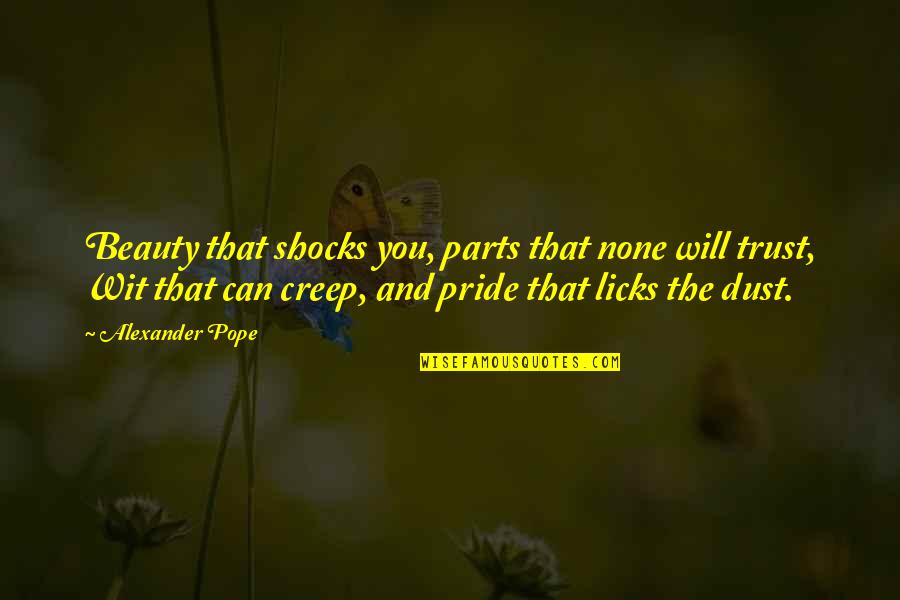 Beauty that shocks you, parts that none will trust, Wit that can creep, and pride that licks the dust. —
Alexander Pope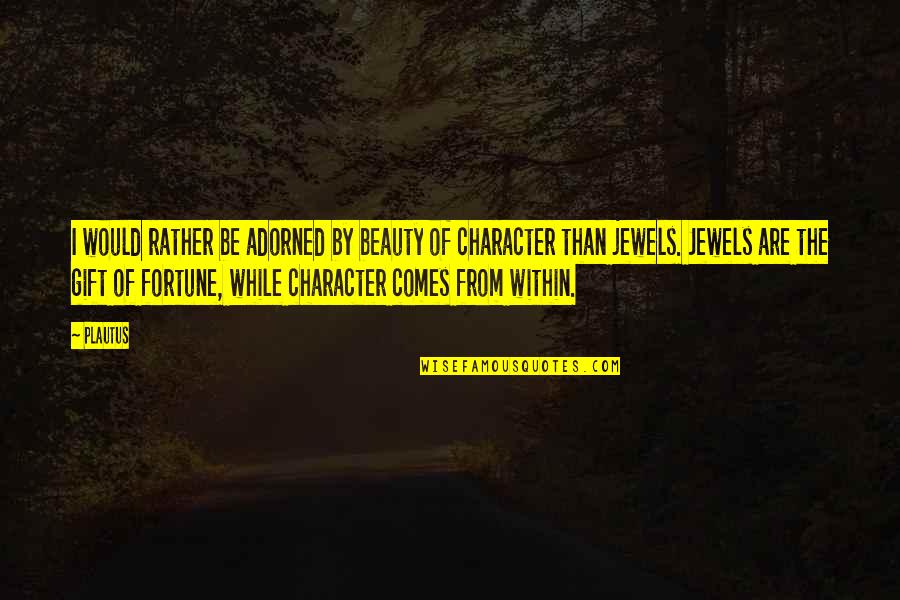 I would rather be adorned by beauty of character than jewels. Jewels are the gift of fortune, while character comes from within. —
Plautus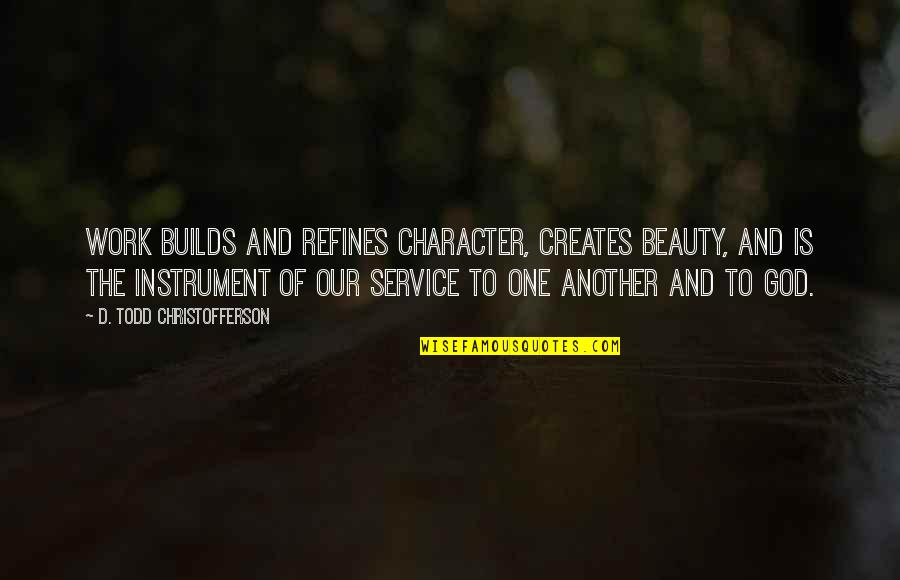 Work builds and refines character, creates beauty, and is the instrument of our service to one another and to God. —
D. Todd Christofferson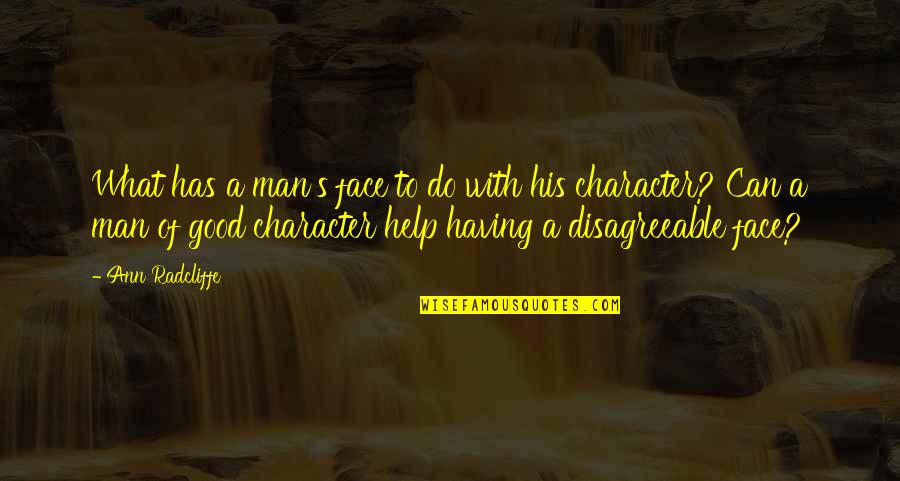 What has a man's face to do with his character? Can a man of good character help having a disagreeable face? —
Ann Radcliffe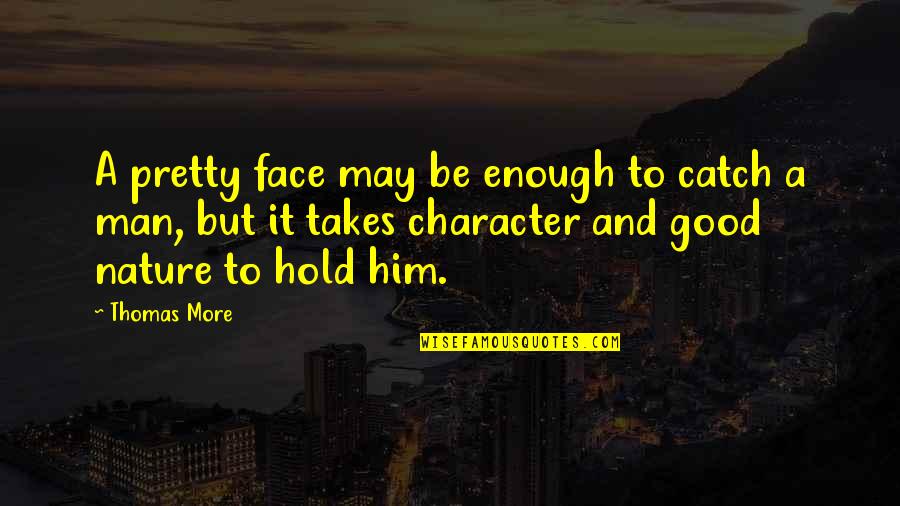 A pretty face may be enough to catch a man, but it takes character and good nature to hold him. —
Thomas More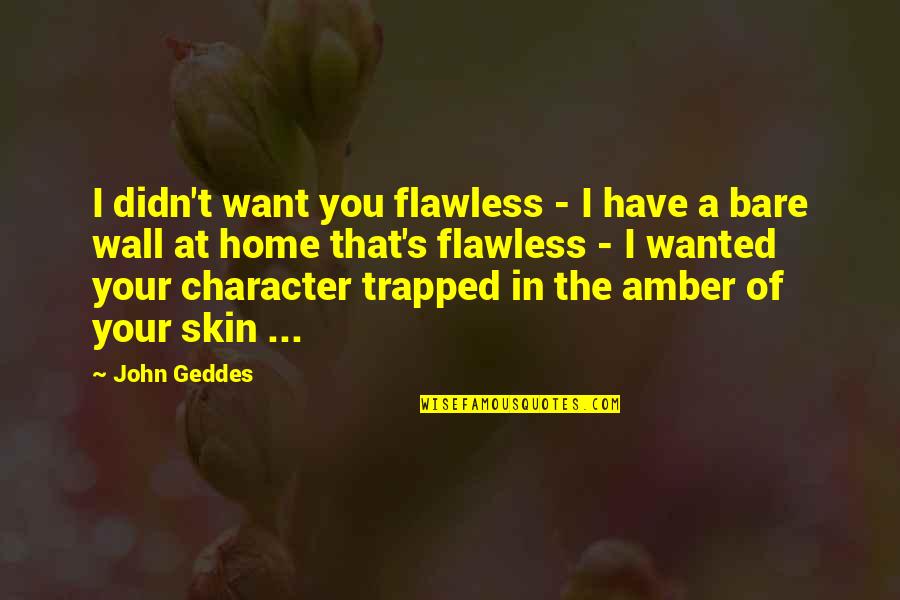 I didn't want you flawless - I have a bare wall at home that's flawless - I wanted your character trapped in the amber of your skin ... —
John Geddes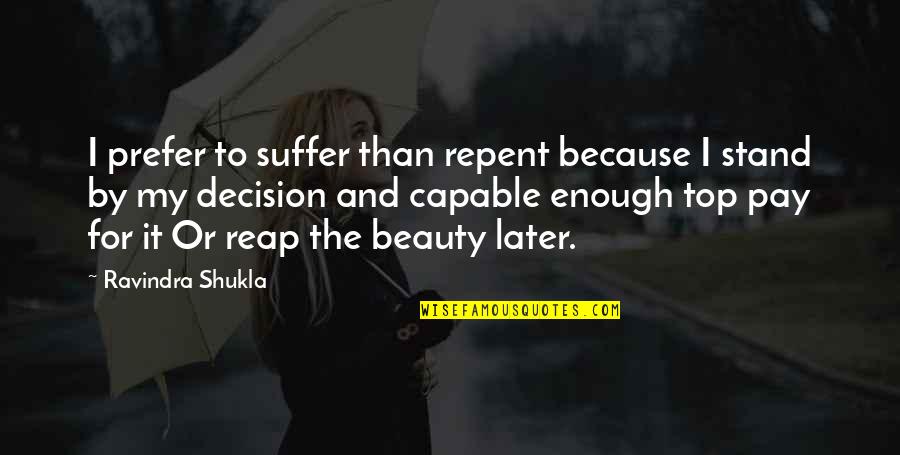 I prefer to suffer than repent because I stand by my decision and capable enough top pay for it Or reap the beauty later. —
Ravindra Shukla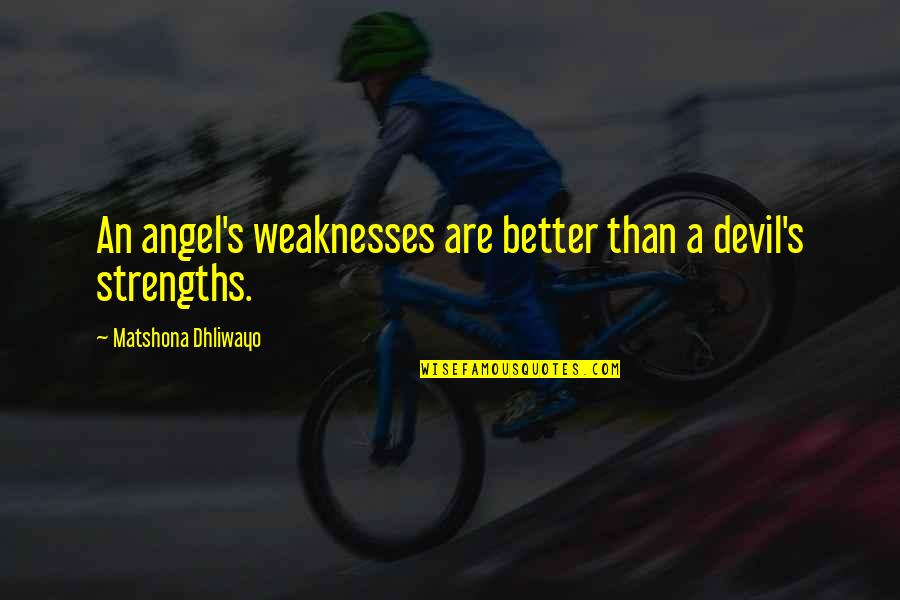 An angel's weaknesses are better than a devil's strengths. —
Matshona Dhliwayo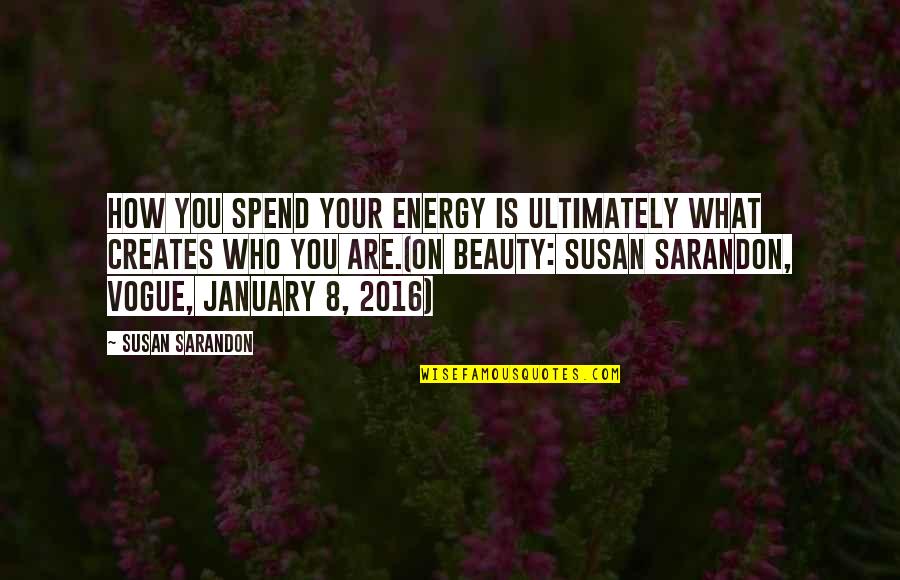 How you spend your energy is ultimately what creates who you are.
(On Beauty: Susan Sarandon, Vogue, January 8, 2016) —
Susan Sarandon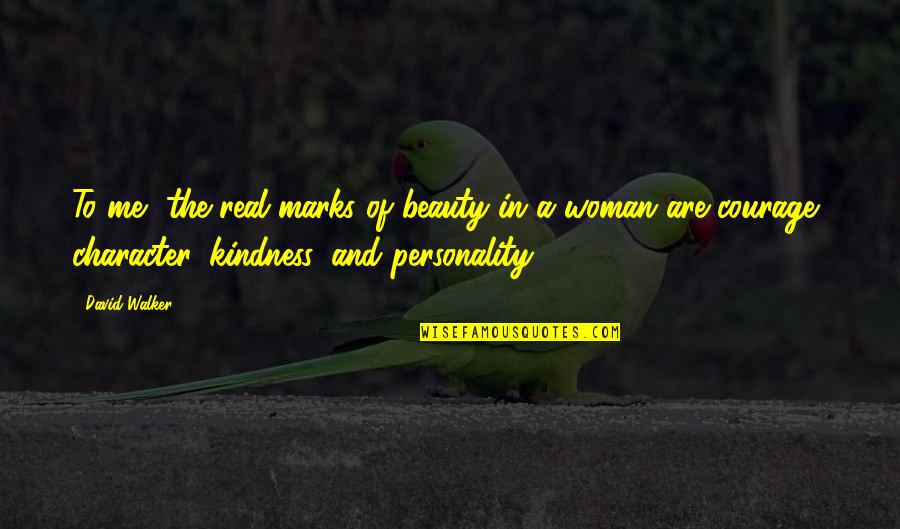 To me, the real marks of beauty in a woman are courage, character, kindness, and personality. —
David Walker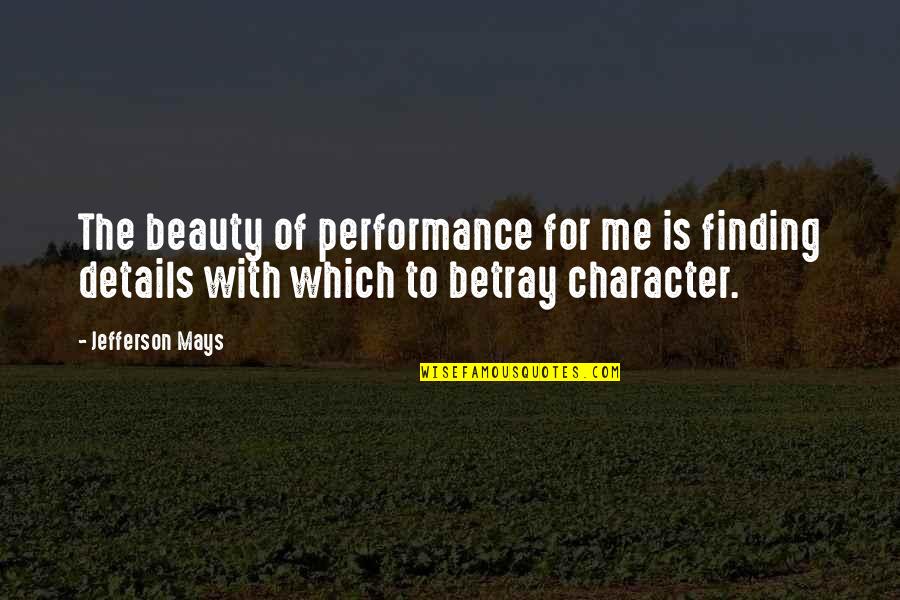 The beauty of performance for me is finding details with which to betray character. —
Jefferson Mays
Every woman with her own makeup! —
Ljupka Cvetanova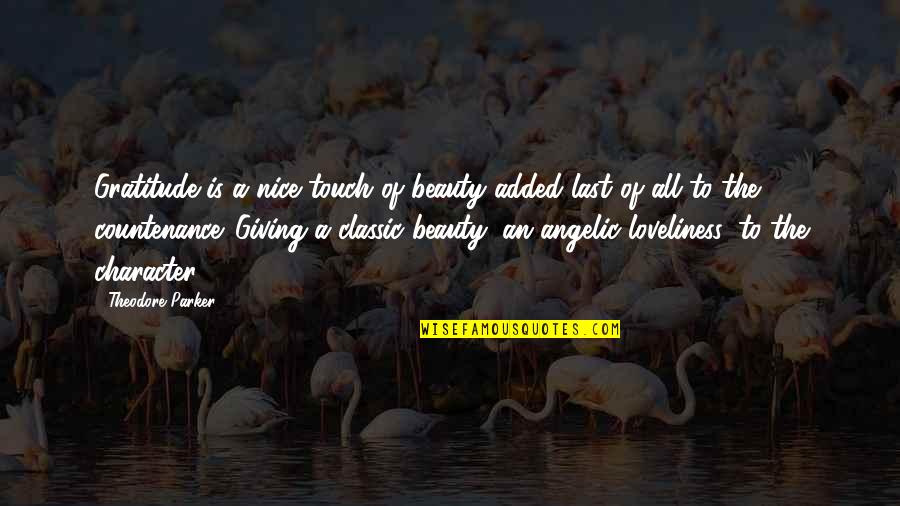 Gratitude is a nice touch of beauty added last of all to the countenance. Giving a classic beauty, an angelic loveliness, to the character. —
Theodore Parker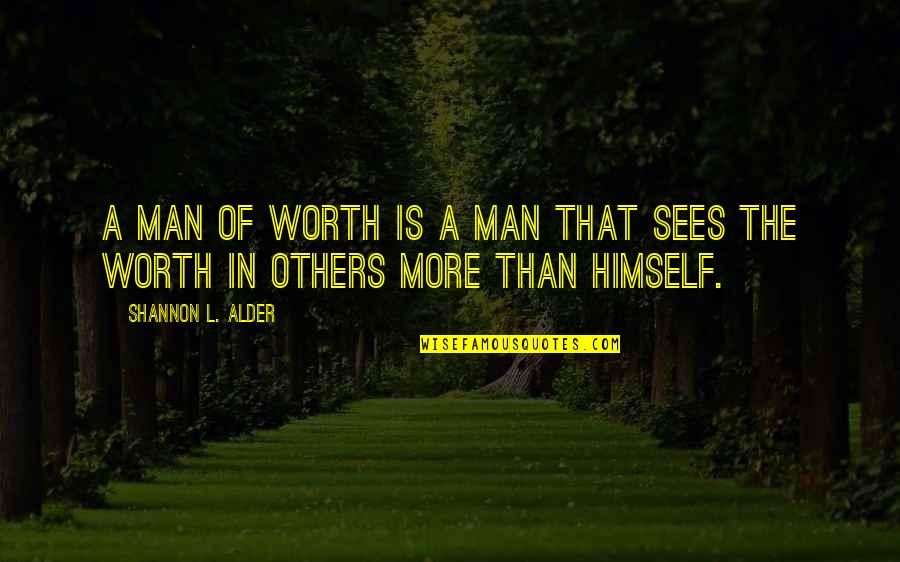 A man of worth is a man that sees the worth in others more than himself. —
Shannon L. Alder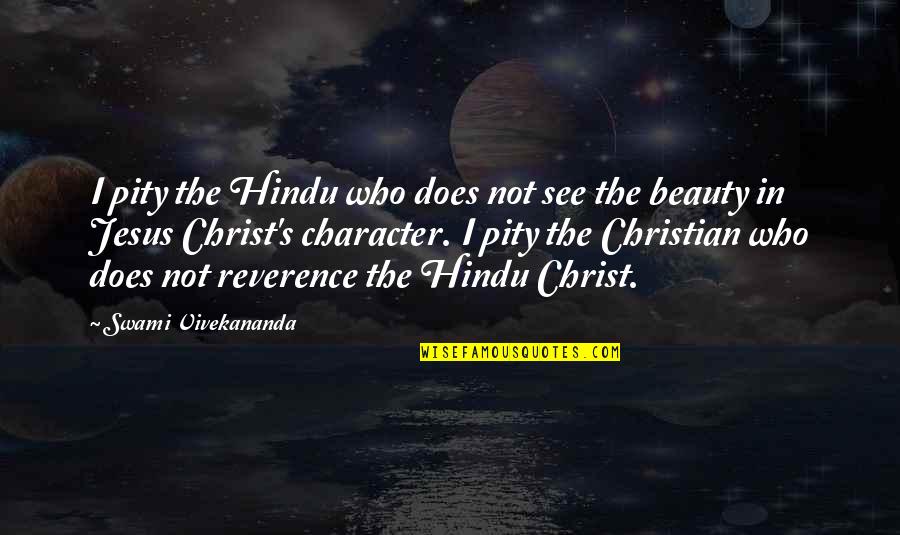 I pity the Hindu who does not see the beauty in Jesus Christ's character. I pity the Christian who does not reverence the Hindu Christ. —
Swami Vivekananda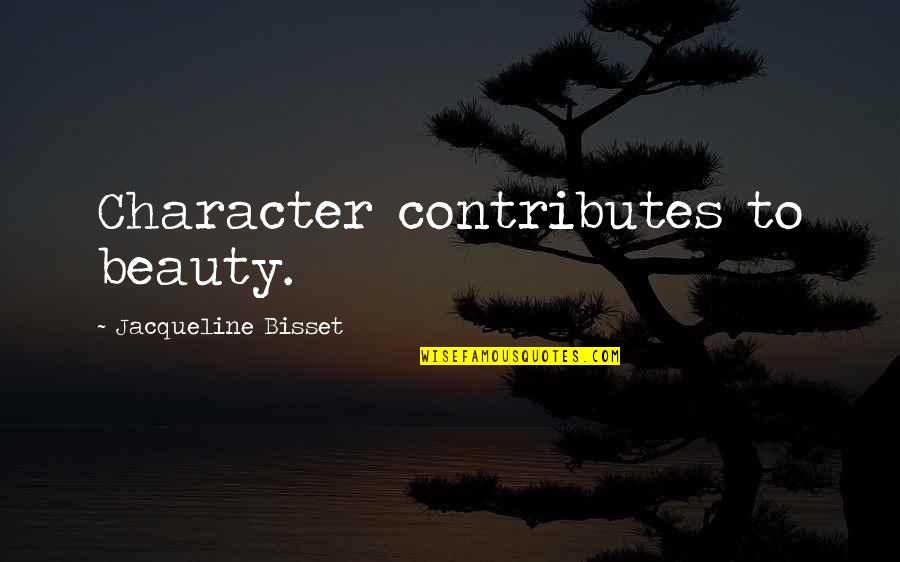 Character contributes to beauty. —
Jacqueline Bisset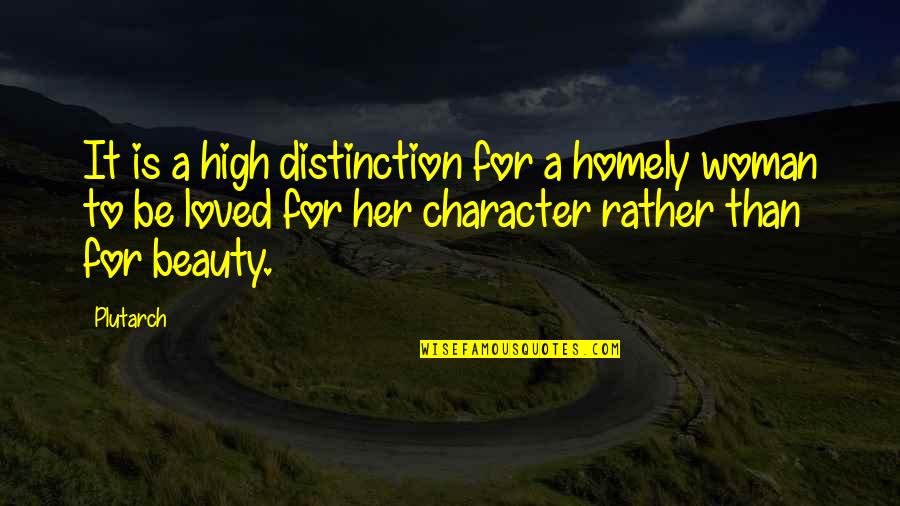 It is a high distinction for a homely woman to be loved for her character rather than for beauty. —
Plutarch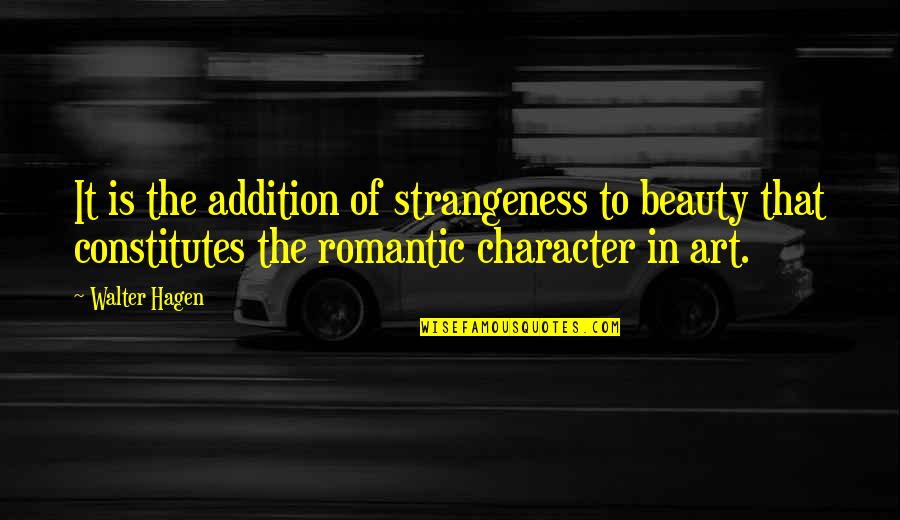 It is the addition of strangeness to beauty that constitutes the romantic character in art. —
Walter Hagen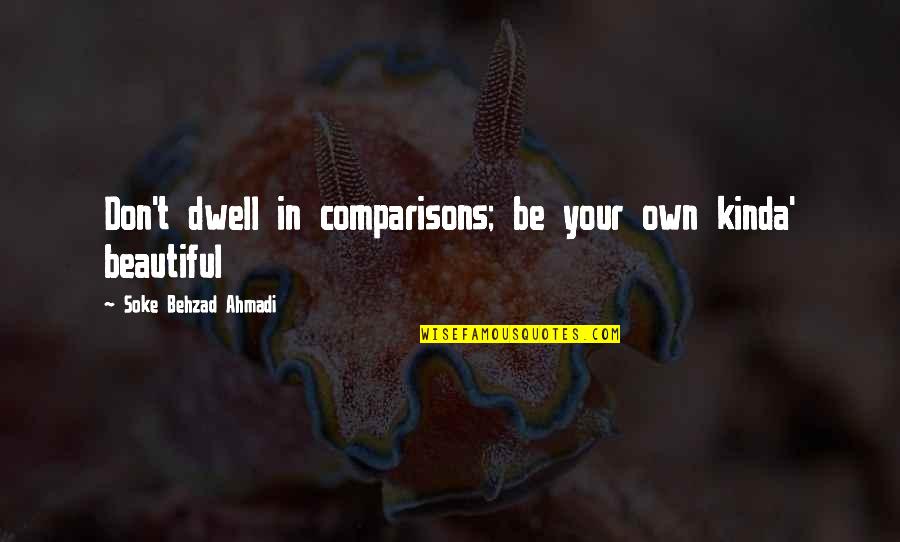 Don't dwell in comparisons; be your own kinda' beautiful —
Soke Behzad Ahmadi
A woman can't do anything about her appearance. Either she's pretty or she isn't. But her character is quite another matter. —
Julie Garwood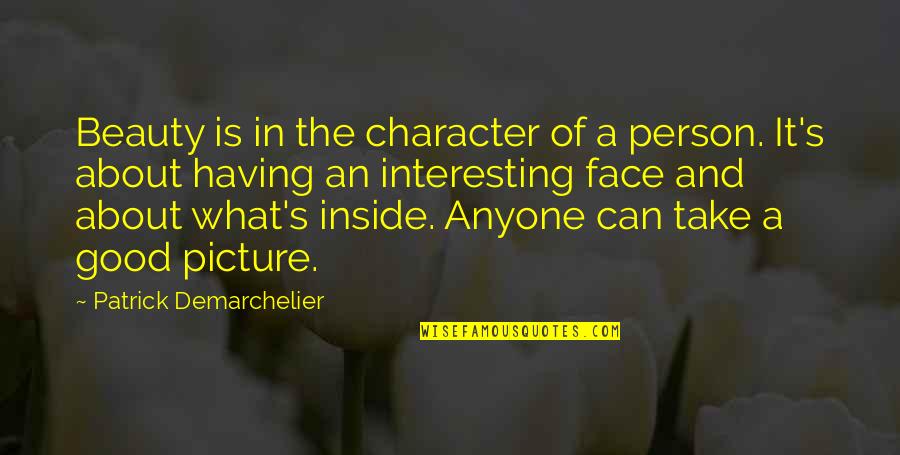 Beauty is in the character of a person. It's about having an interesting face and about what's inside. Anyone can take a good picture. —
Patrick Demarchelier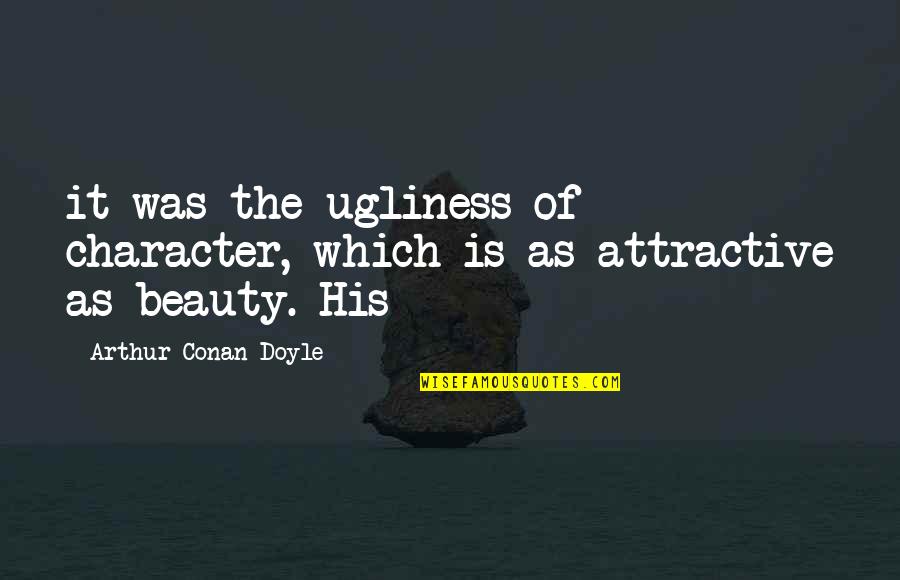 it was the ugliness of character, which is as attractive as beauty. His —
Arthur Conan Doyle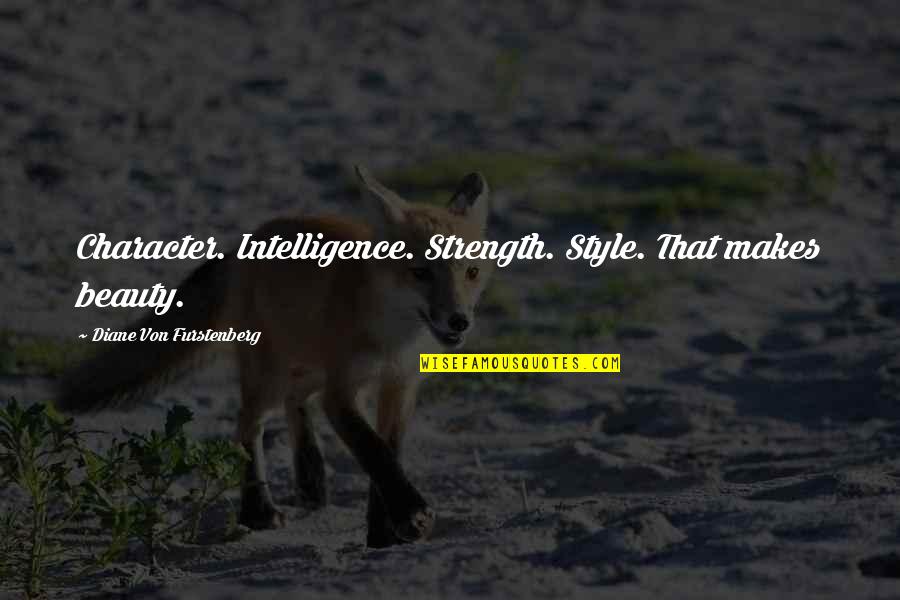 Character. Intelligence. Strength. Style. That makes beauty. —
Diane Von Furstenberg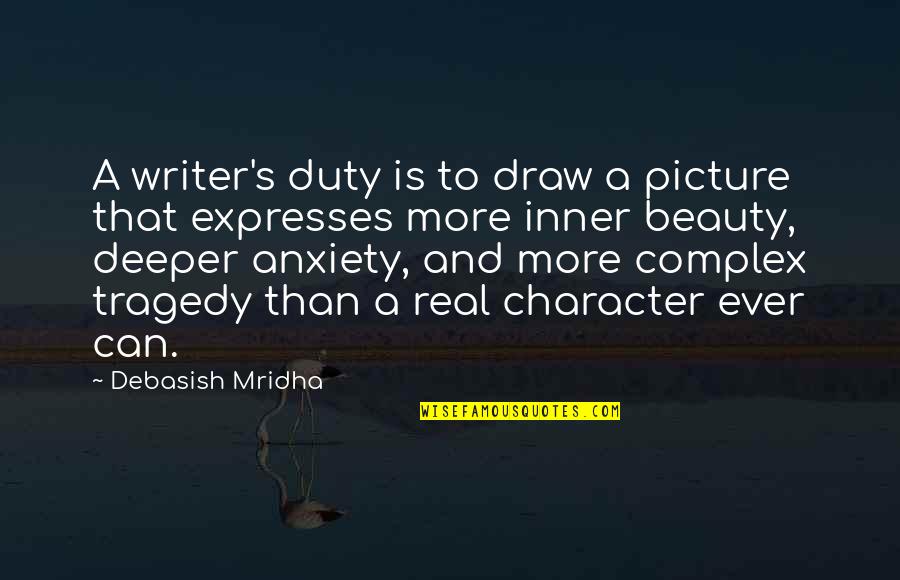 A writer's duty is to draw a picture that expresses more inner beauty, deeper anxiety, and more complex tragedy than a real character ever can. —
Debasish Mridha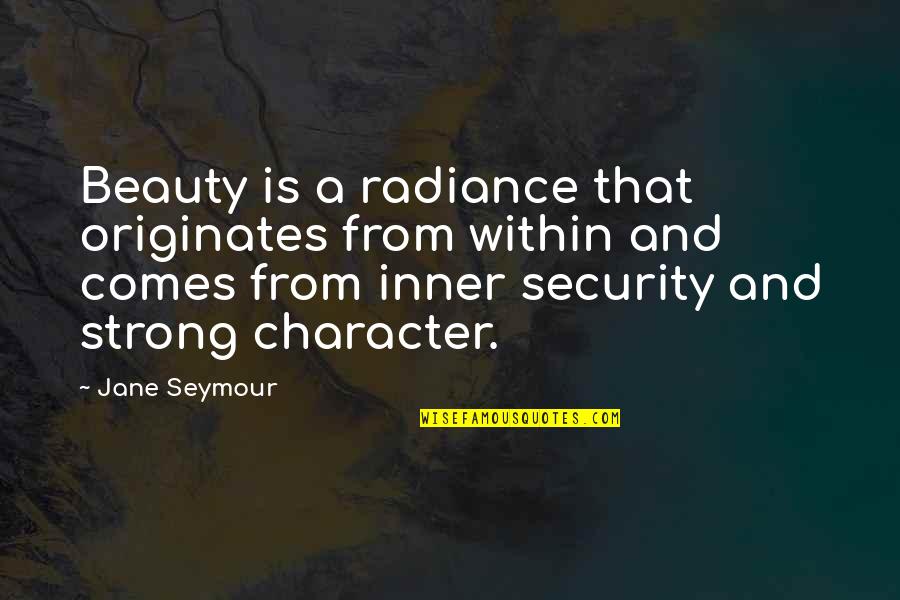 Beauty is a radiance that originates from within and comes from inner security and strong character. —
Jane Seymour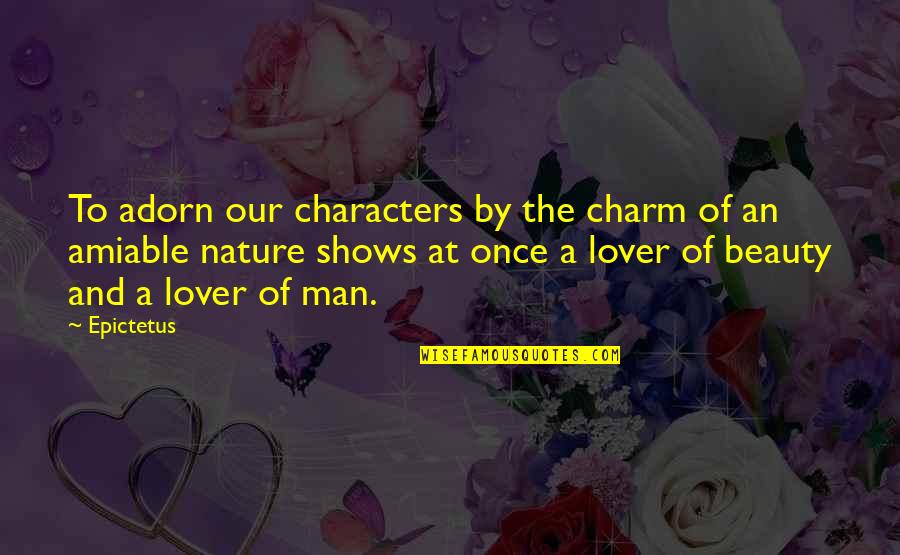 To adorn our characters by the charm of an amiable nature shows at once a lover of beauty and a lover of man. —
Epictetus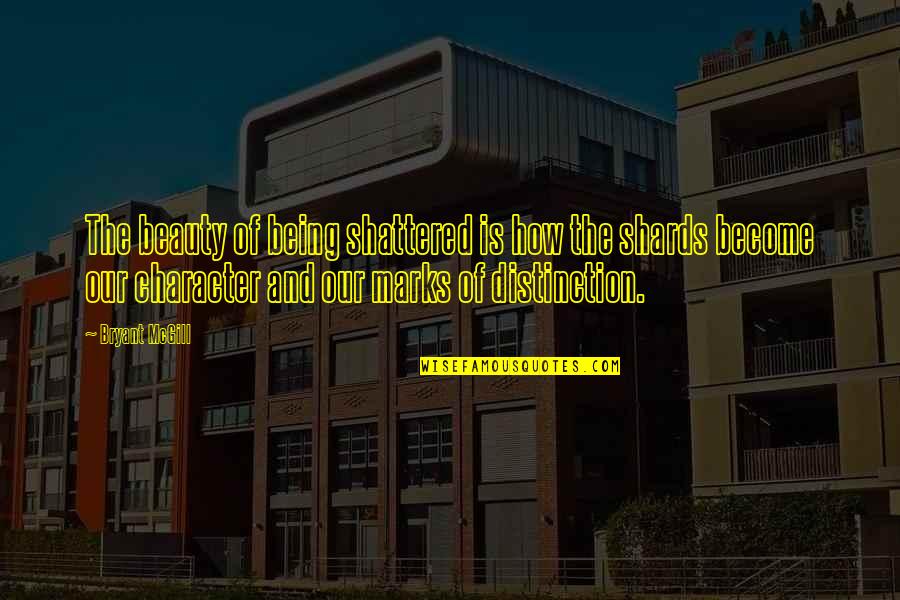 The beauty of being shattered is how the shards become our character and our marks of distinction. —
Bryant McGill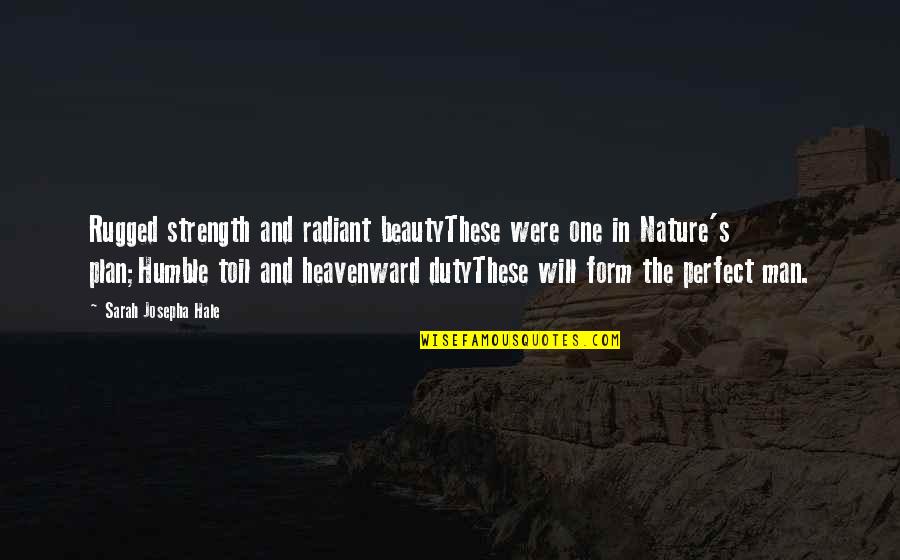 Rugged strength and radiant beauty
These were one in Nature's plan;
Humble toil and heavenward duty
These will form the perfect man. —
Sarah Josepha Hale