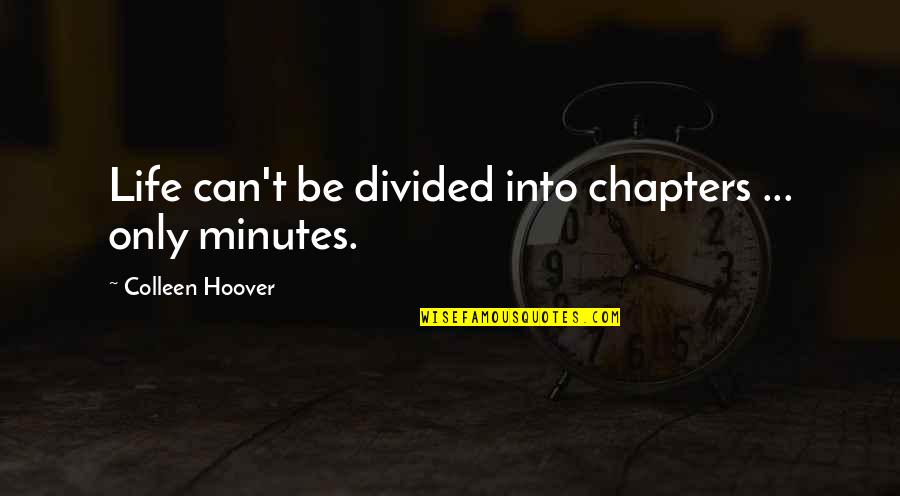 Life can't be divided into chapters ... only minutes.
—
Colleen Hoover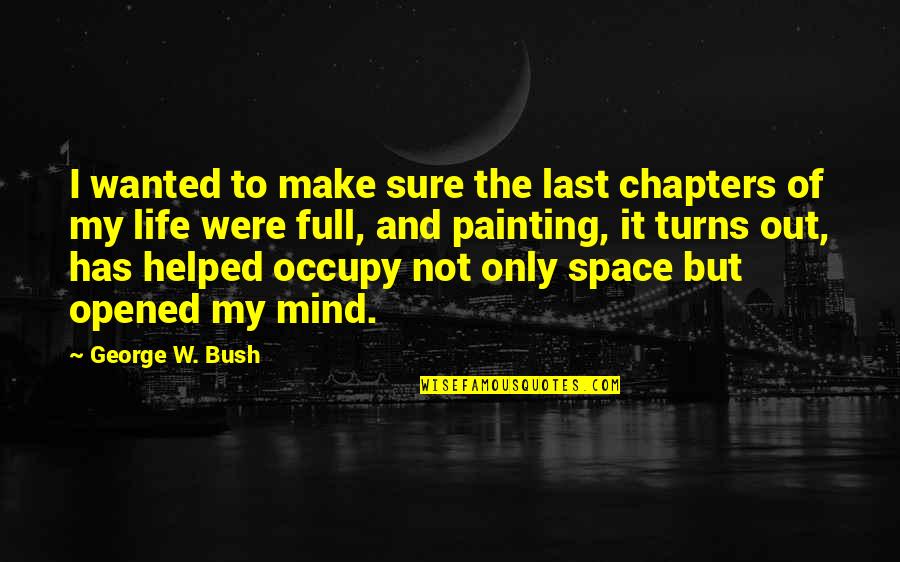 I wanted to make sure the last chapters of my life were full, and painting, it turns out, has helped occupy not only space but opened my mind.
—
George W. Bush
Chapters - Life has many different chapters for us. One bad chapter doesn't mean the end of the book.
—
Edenia Archuleta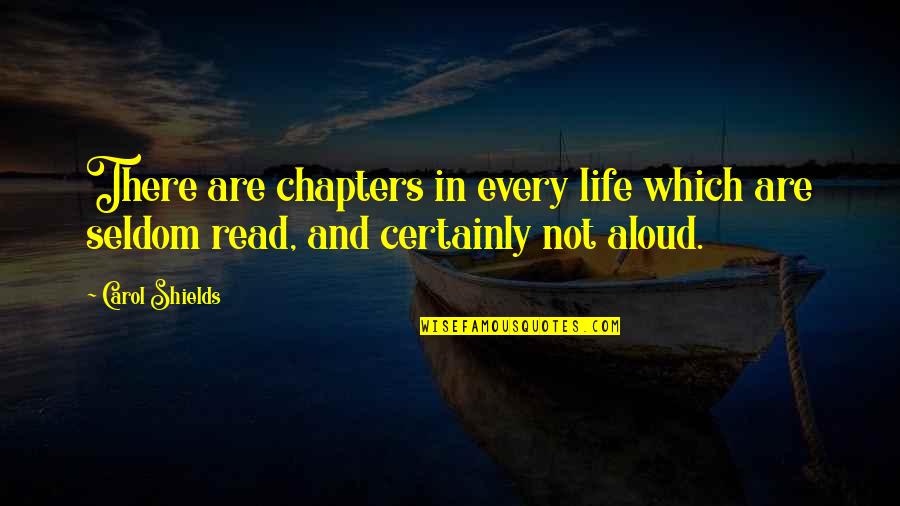 There are chapters in every life which are seldom read, and certainly not aloud.
—
Carol Shields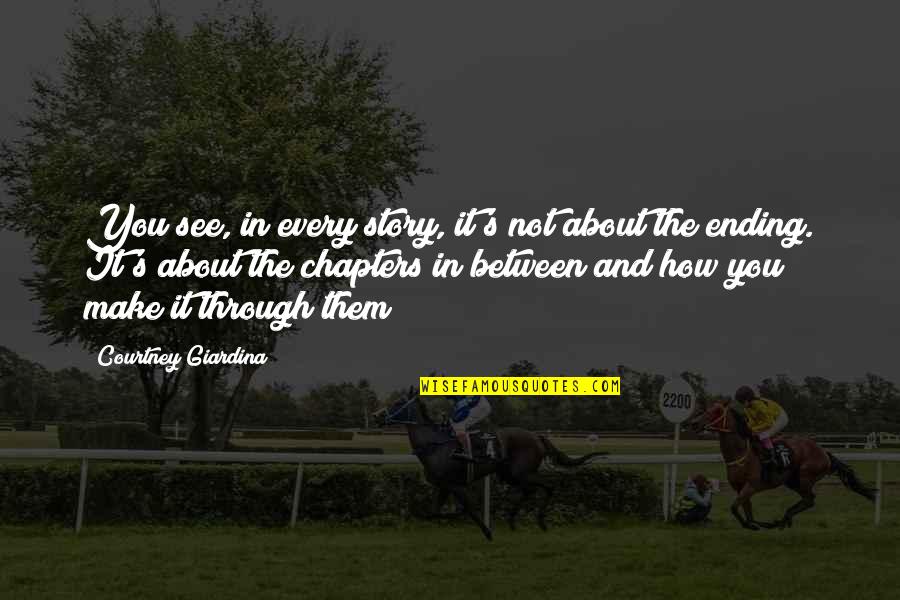 You see, in every story, it's not about the ending. It's about the chapters in between and how you make it through them
—
Courtney Giardina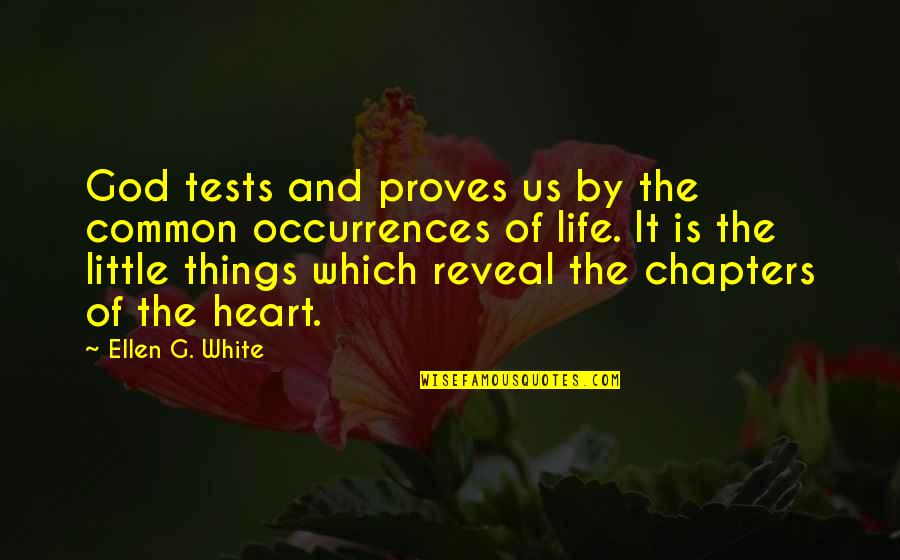 God tests and proves us by the common occurrences of life. It is the little things which reveal the chapters of the heart.
—
Ellen G. White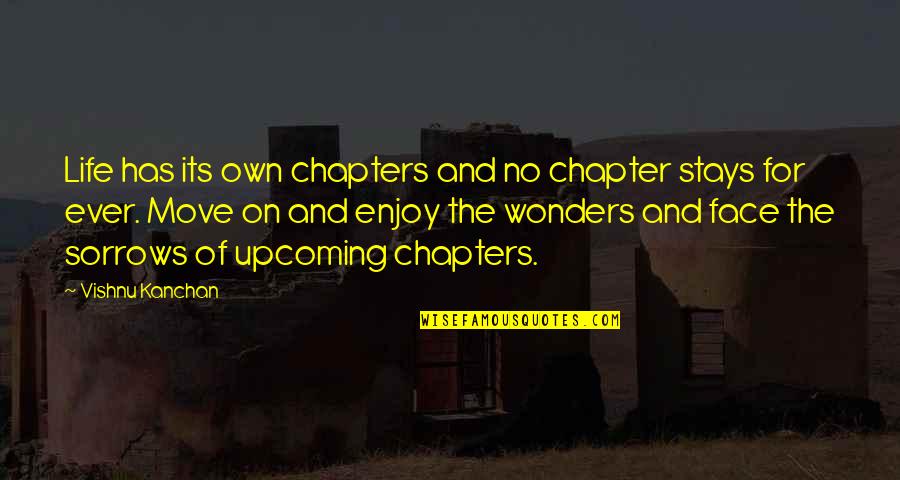 Life has its own chapters and no chapter stays for ever. Move on and enjoy the wonders and face the sorrows of upcoming chapters.
—
Vishnu Kanchan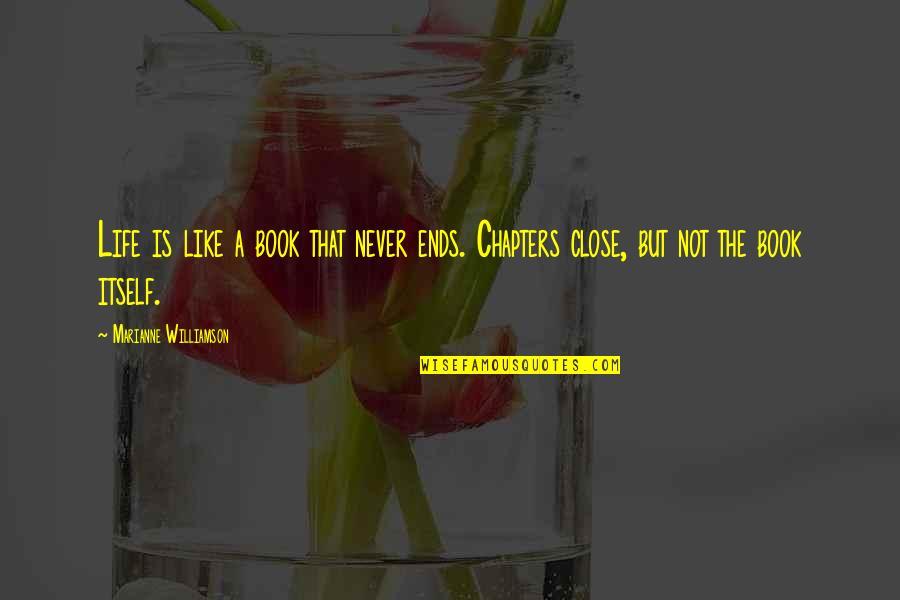 Life is like a book that never ends. Chapters close, but not the book itself.
—
Marianne Williamson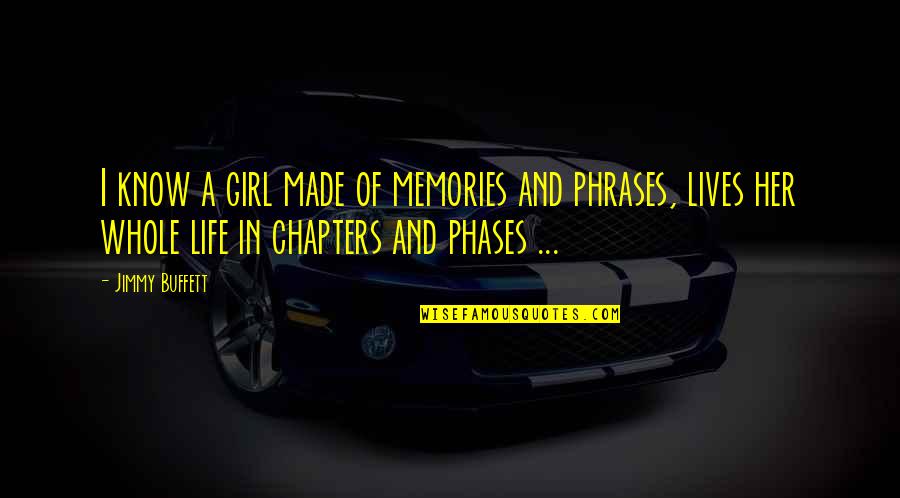 I know a girl made of memories and phrases, lives her whole life in chapters and phases ... —
Jimmy Buffett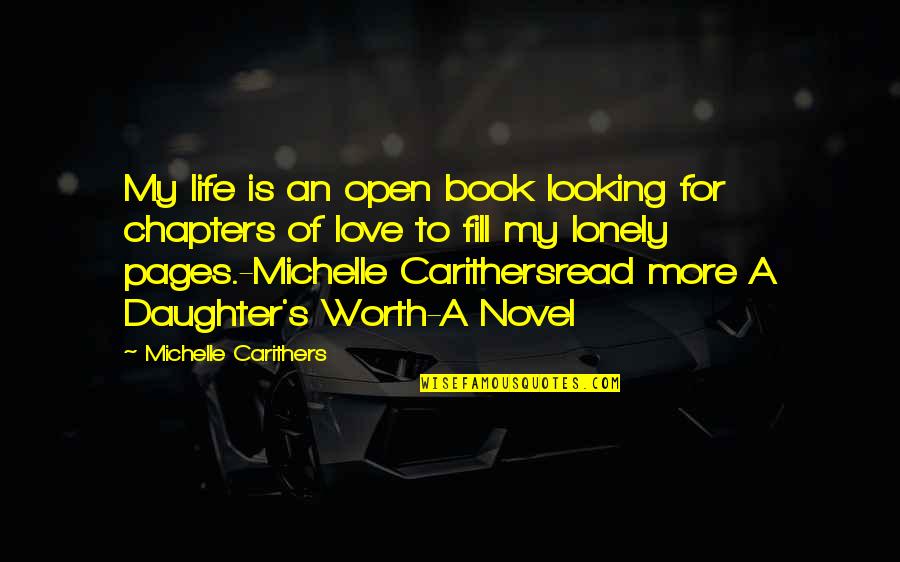 My life is an open book looking for chapters of love to fill my lonely pages.
-Michelle Carithers
read more A Daughter's Worth-A Novel —
Michelle Carithers
In everybody's life there are hidden chapters which they hope may never be known. —
Agatha Christie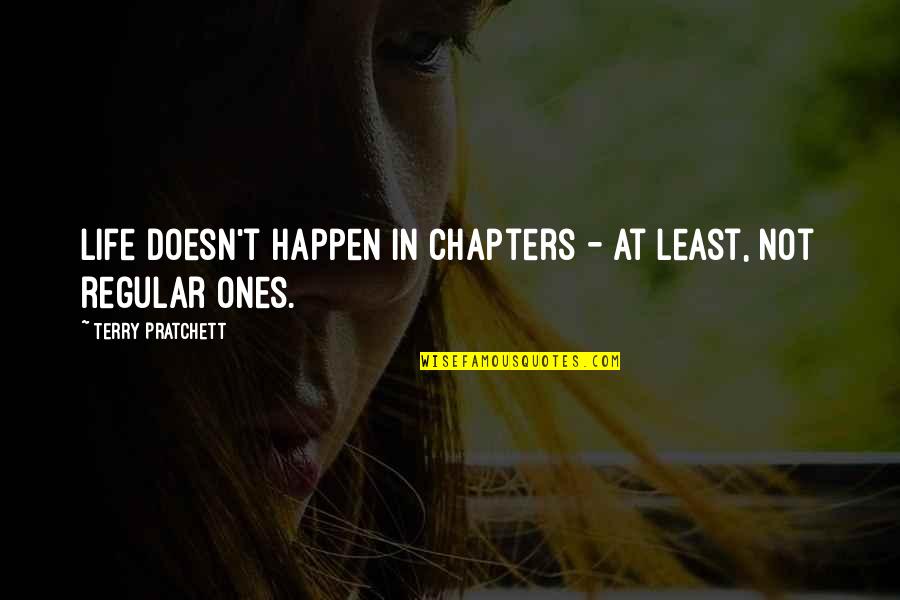 Life doesn't happen in chapters - at least, not regular ones. —
Terry Pratchett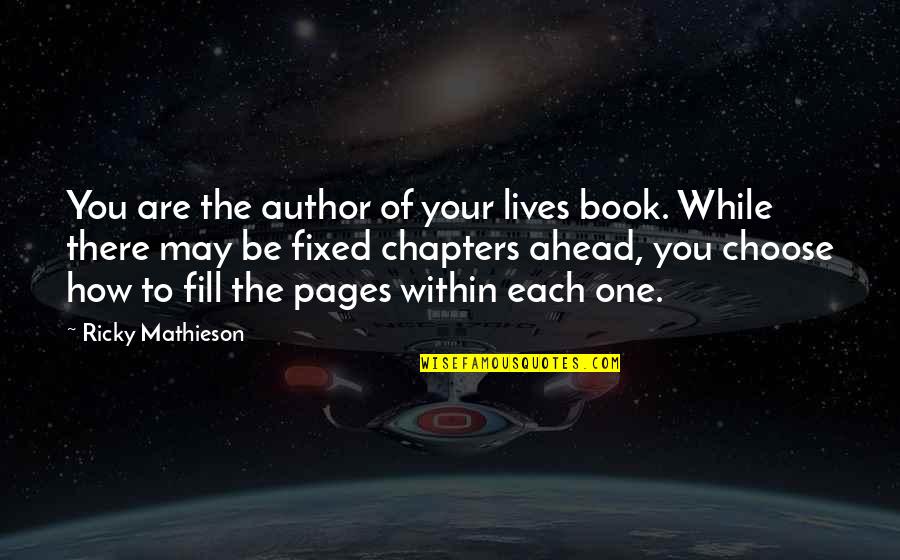 You are the author of your lives book. While there may be fixed chapters ahead, you choose how to fill the pages within each one. —
Ricky Mathieson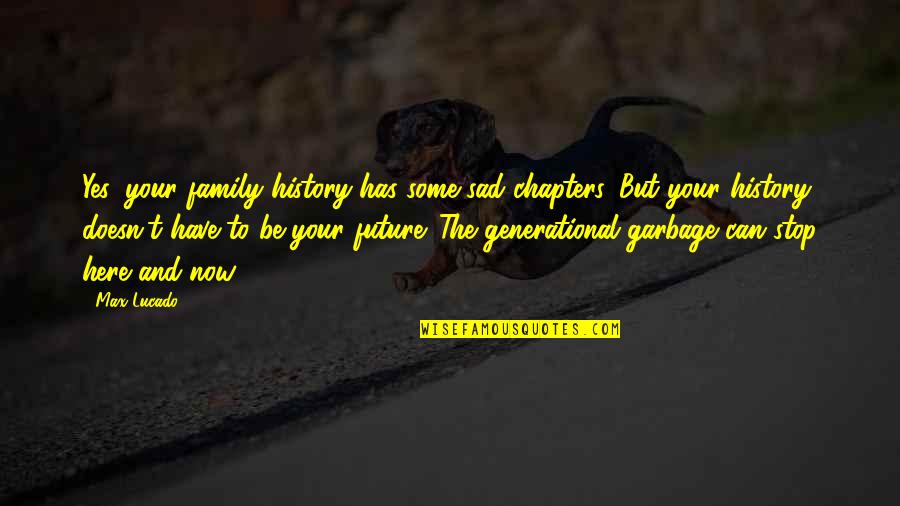 Yes, your family history has some sad chapters. But your history doesn't have to be your future. The generational garbage can stop here and now. —
Max Lucado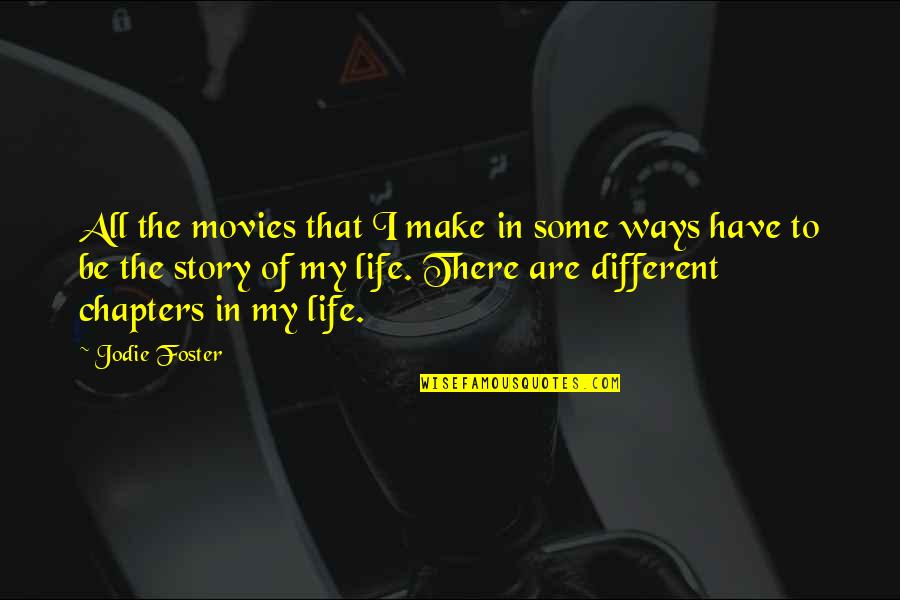 All the movies that I make in some ways have to be the story of my life. There are different chapters in my life. —
Jodie Foster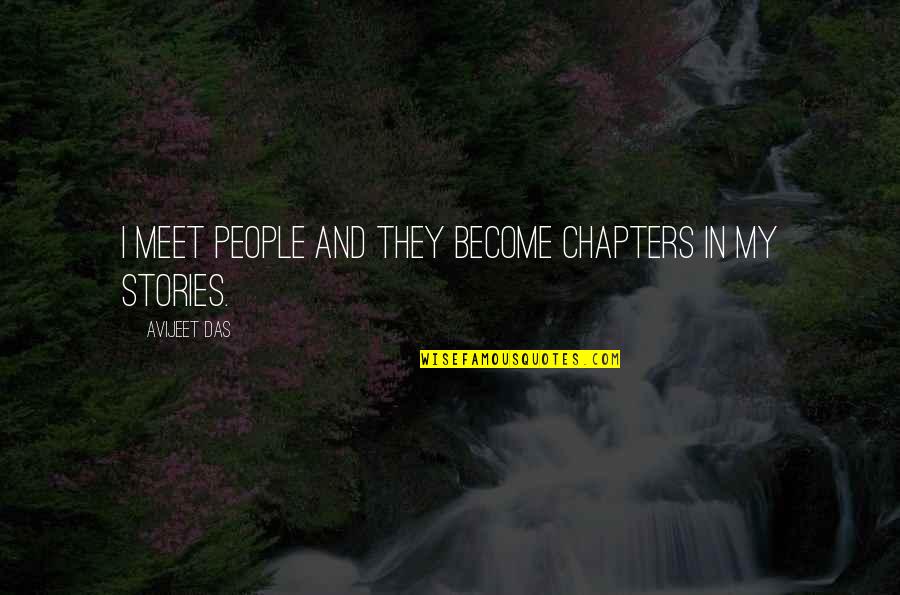 I meet people and they become chapters in my stories. —
Avijeet Das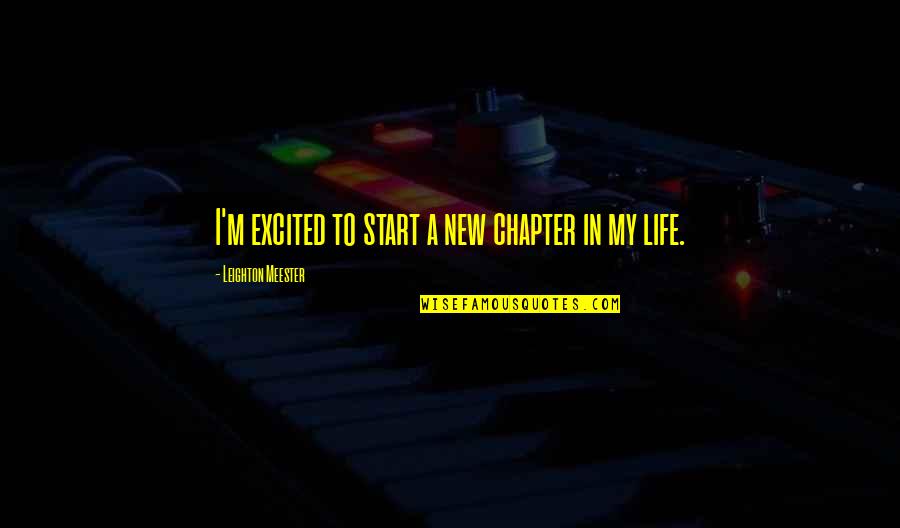 I'm excited to start a new chapter in my life. —
Leighton Meester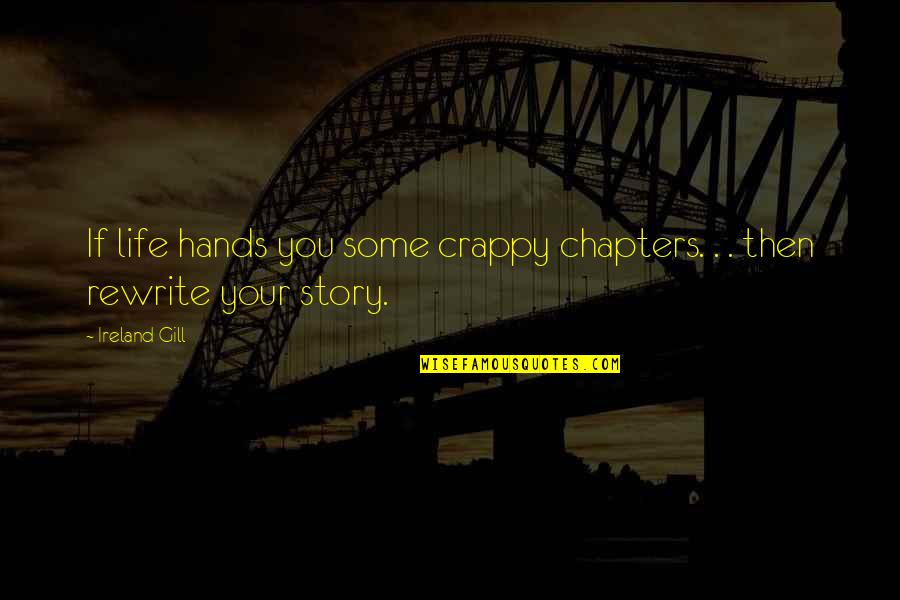 If life hands you some crappy chapters. . . then rewrite your story. —
Ireland Gill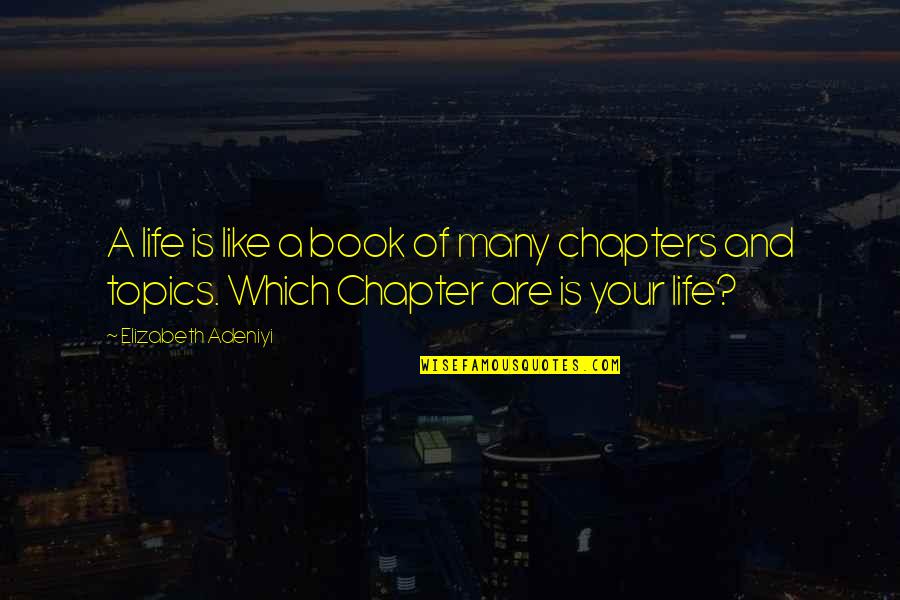 A life is like a book of many chapters and topics. Which Chapter are is your life? —
Elizabeth Adeniyi
Life is like authoring a novel, our choices write the chapters that decide our path, destiny, and if you're blessed, a happy ending. —
Brandie Knight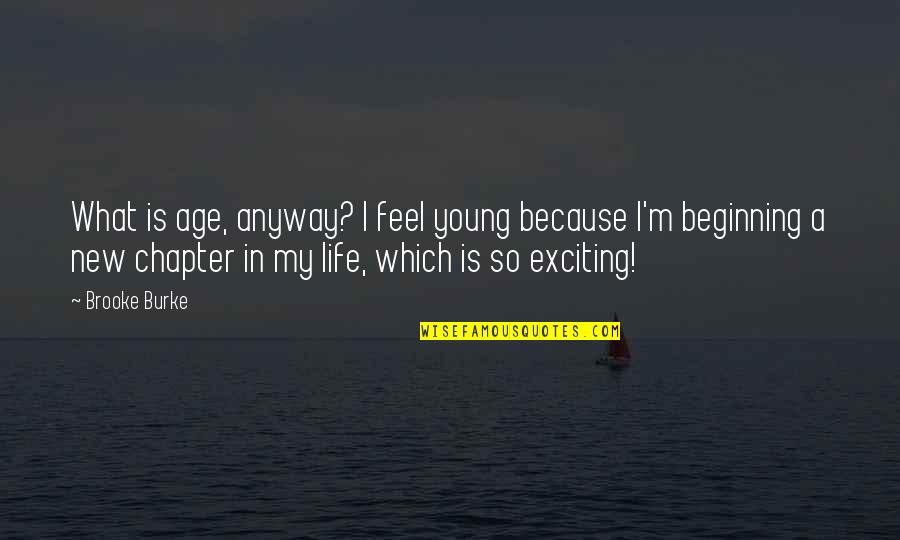 What is age, anyway? I feel young because I'm beginning a new chapter in my life, which is so exciting! —
Brooke Burke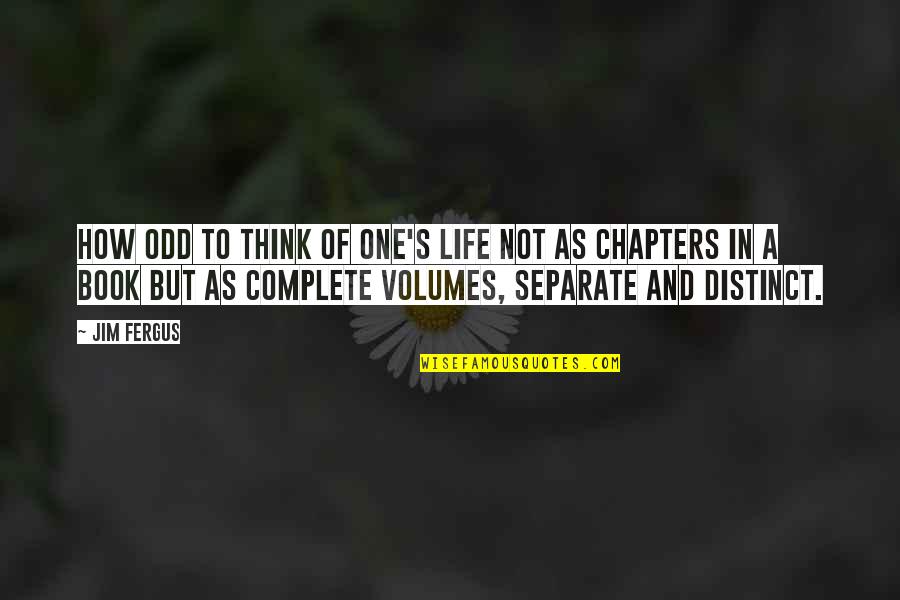 How odd to think of one's life not as chapters in a book but as complete volumes, separate and distinct.
—
Jim Fergus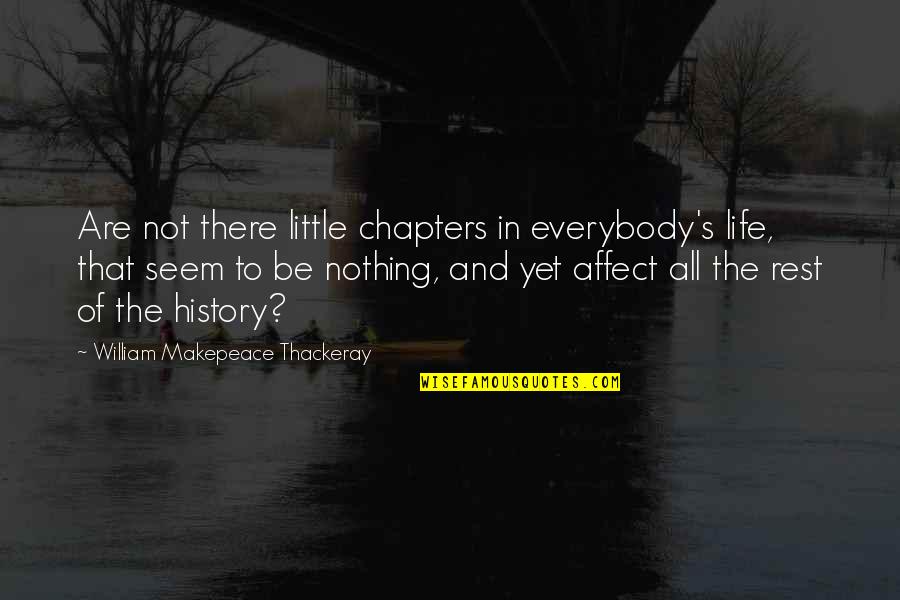 Are not there little chapters in everybody's life, that seem to be nothing, and yet affect all the rest of the history? —
William Makepeace Thackeray