Chance And Risk Quotes
Collection of top 61 famous quotes about Chance And Risk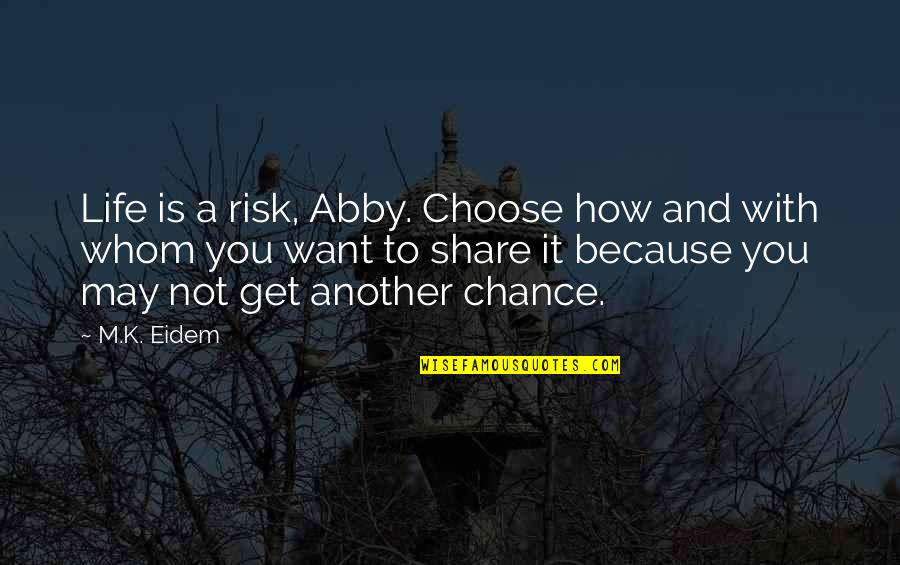 Life is a risk, Abby. Choose how and with whom you want to share it because you may not get another chance.
—
M.K. Eidem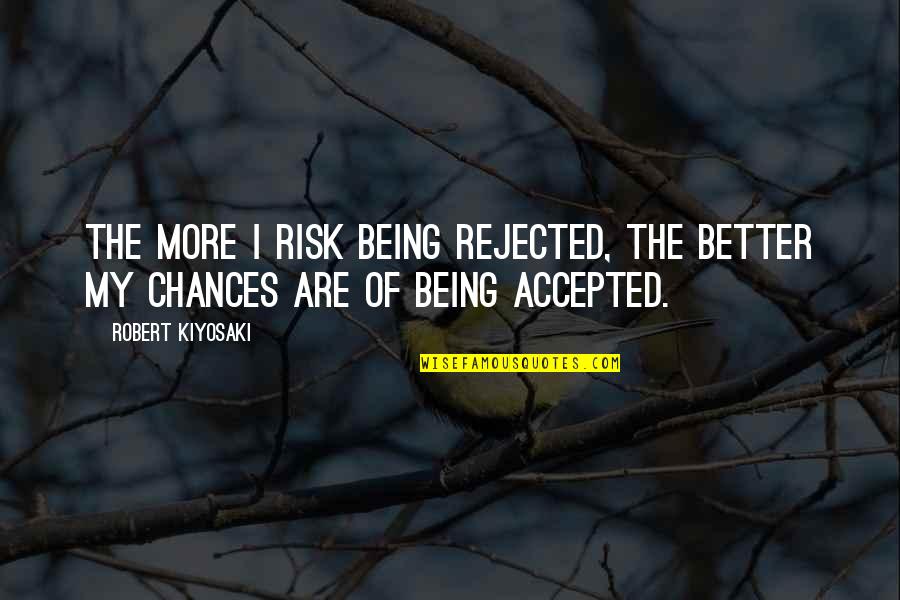 The more I risk being rejected, the better my chances are of being accepted.
—
Robert Kiyosaki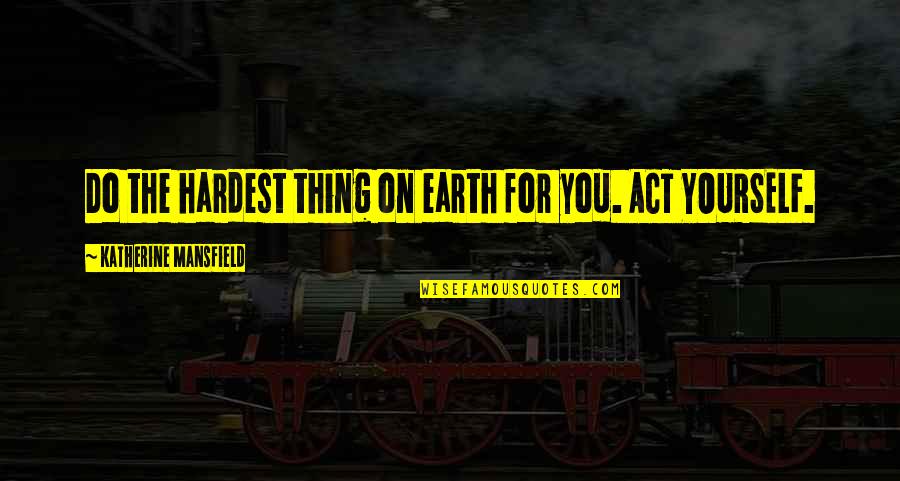 Do the hardest thing on earth for you. ACT YOURSELF.
—
Katherine Mansfield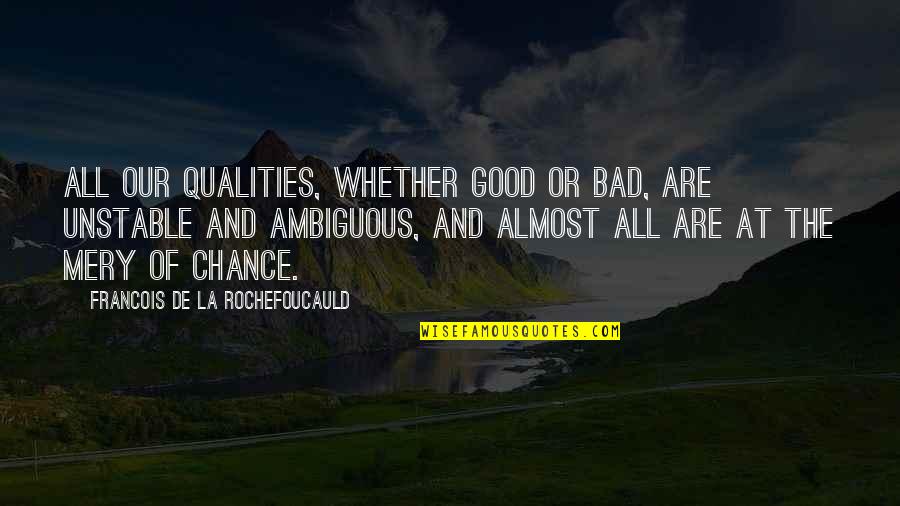 All our qualities, whether good or bad, are unstable and ambiguous, and almost all are at the mery of chance.
—
Francois De La Rochefoucauld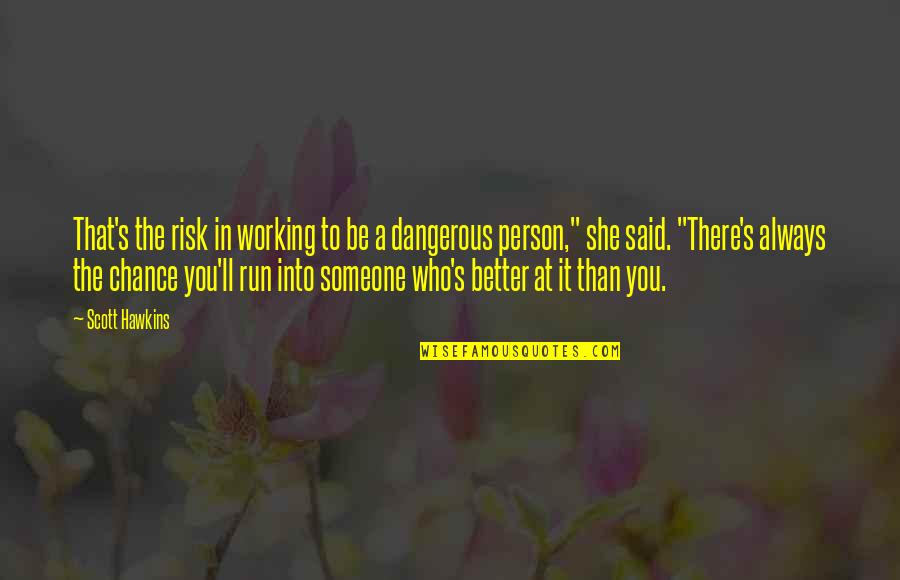 That's the risk in working to be a dangerous person," she said. "There's always the chance you'll run into someone who's better at it than you.
—
Scott Hawkins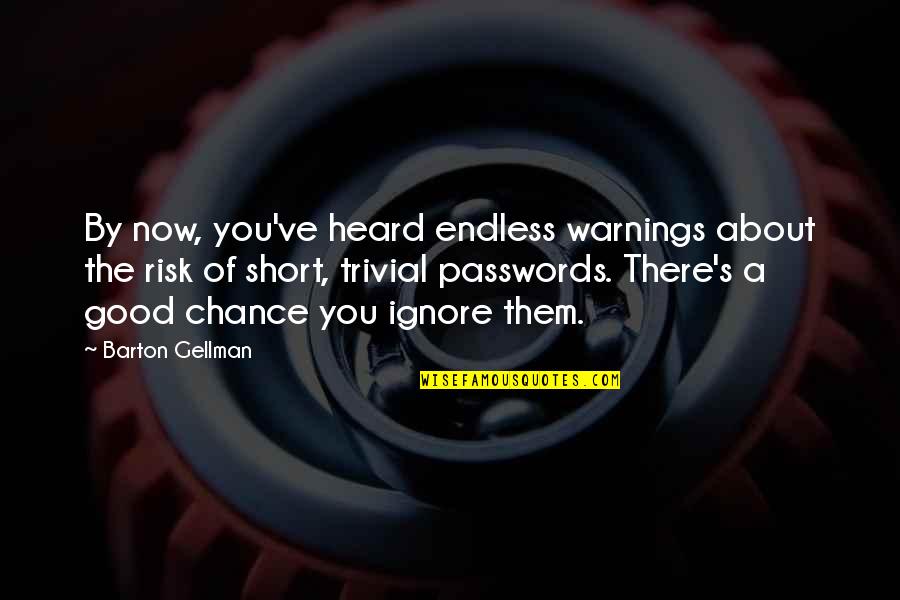 By now, you've heard endless warnings about the risk of short, trivial passwords. There's a good chance you ignore them.
—
Barton Gellman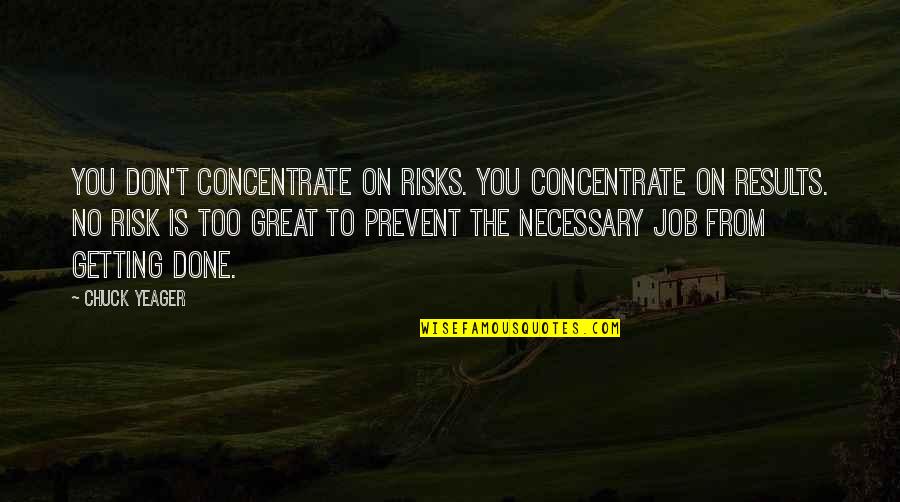 You don't concentrate on risks. You concentrate on results. No risk is too great to prevent the necessary job from getting done.
—
Chuck Yeager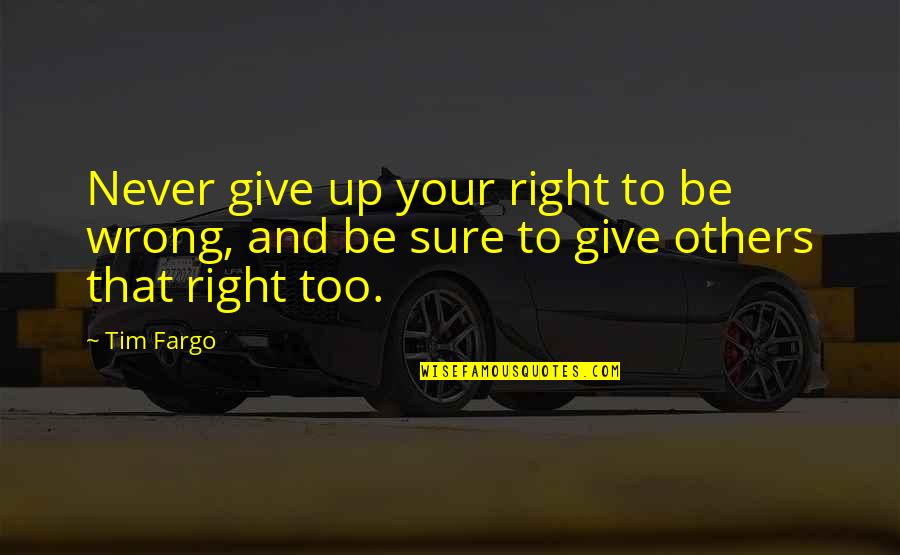 Never give up your right to be wrong, and be sure to give others that right too.
—
Tim Fargo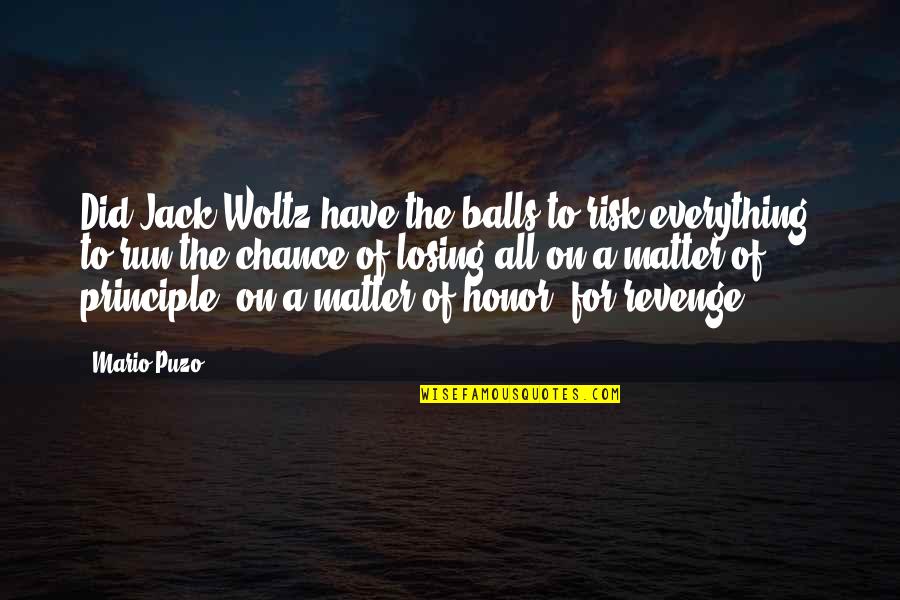 Did Jack Woltz have the balls to risk everything, to run the chance of losing all on a matter of principle, on a matter of honor; for revenge? —
Mario Puzo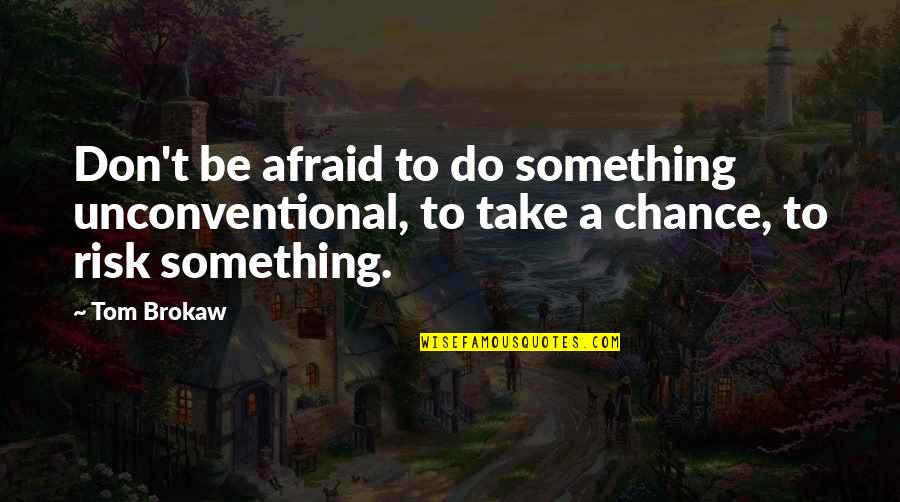 Don't be afraid to do something unconventional, to take a chance, to risk something. —
Tom Brokaw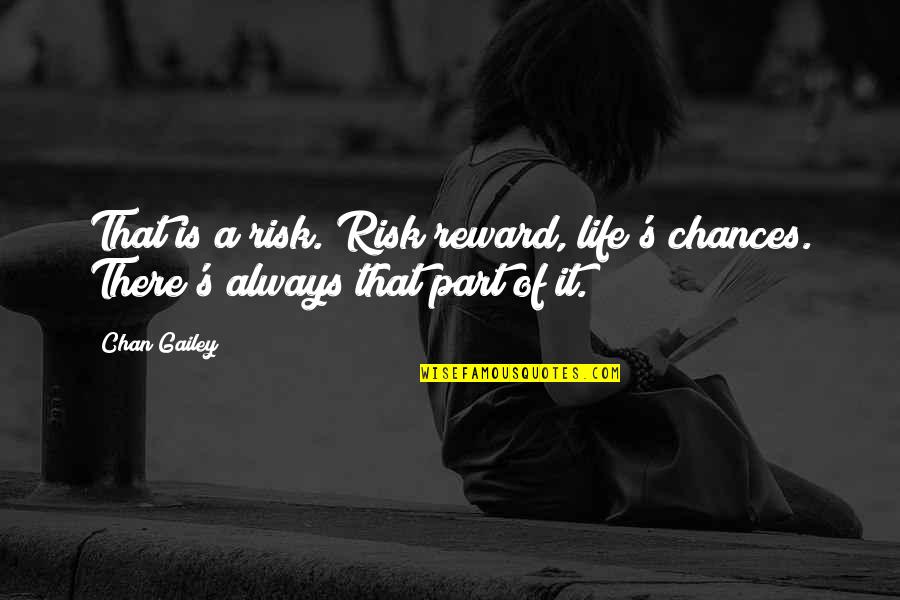 That is a risk. Risk/reward, life's chances. There's always that part of it. —
Chan Gailey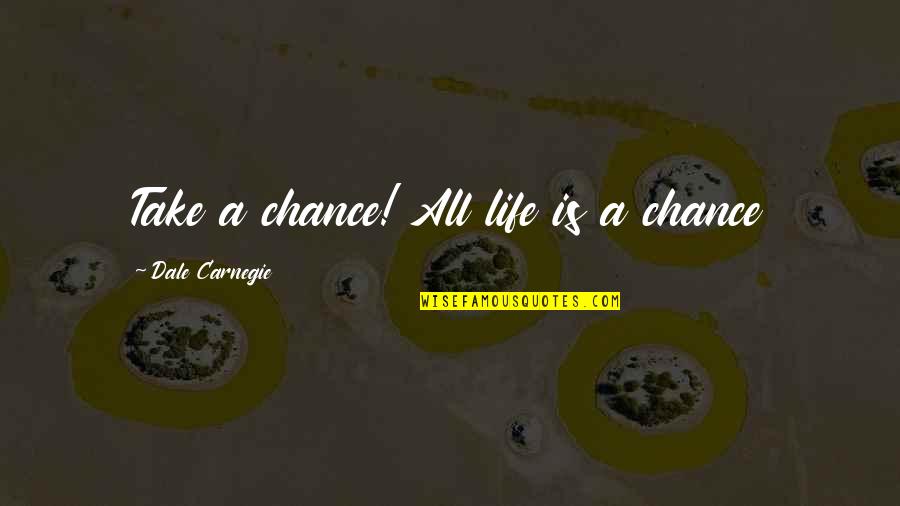 Take a chance! All life is a chance —
Dale Carnegie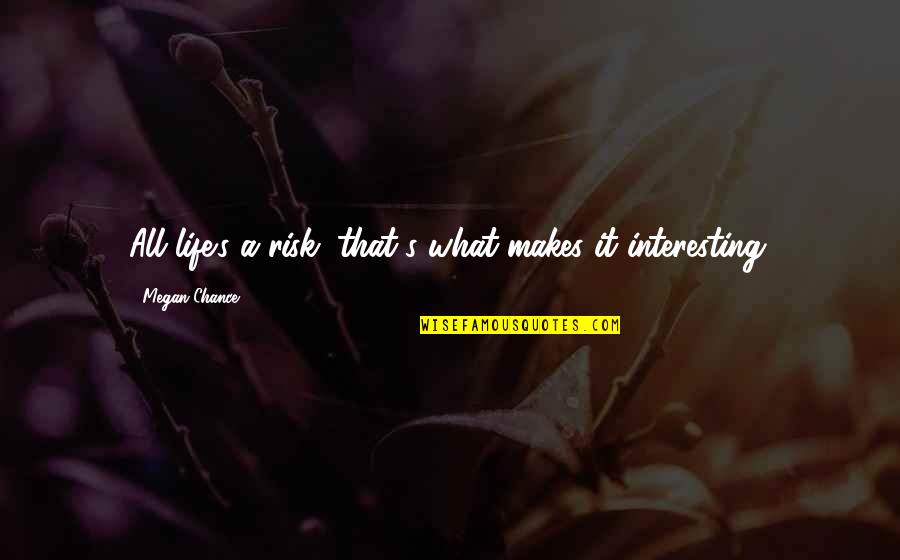 All life's a risk, that's what makes it interesting. —
Megan Chance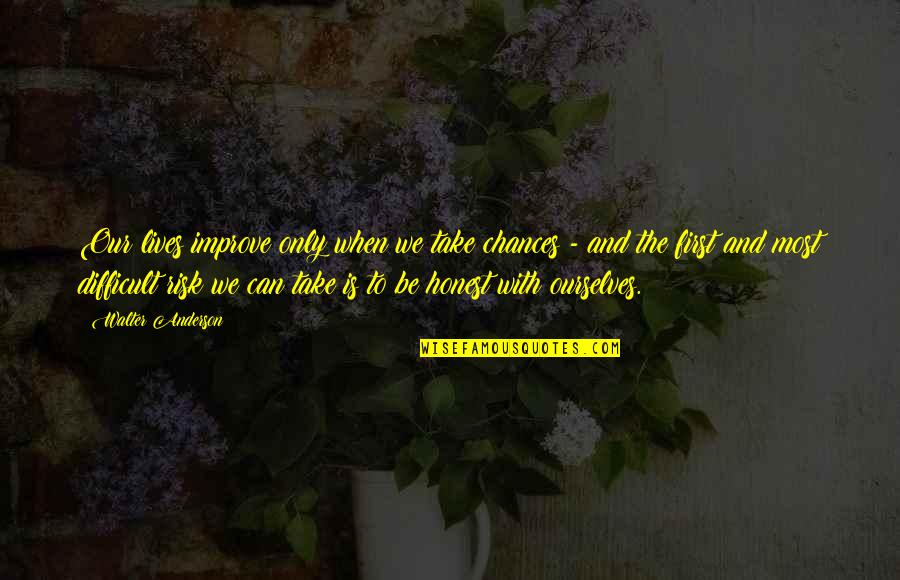 Our lives improve only when we take chances - and the first and most difficult risk we can take is to be honest with ourselves. —
Walter Anderson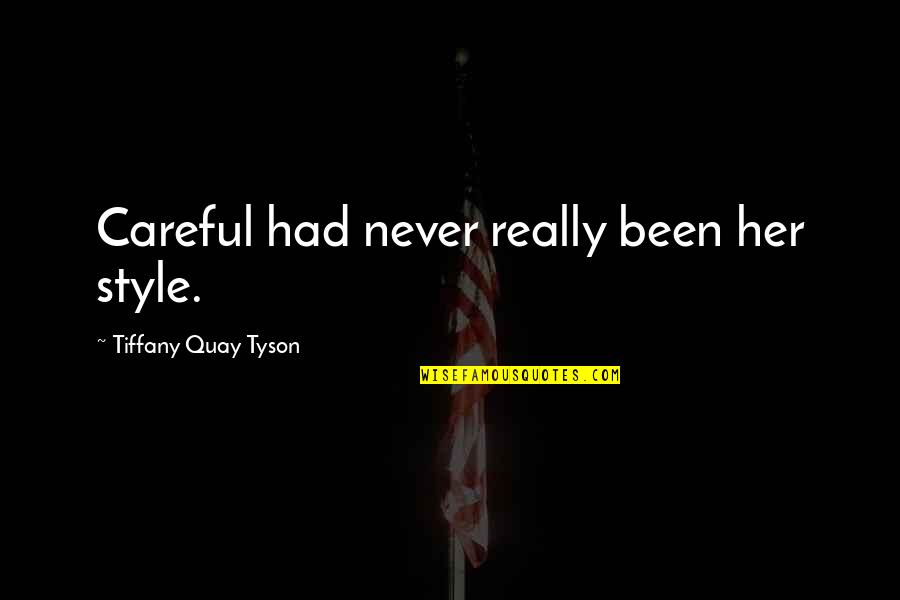 Careful had never really been her style. —
Tiffany Quay Tyson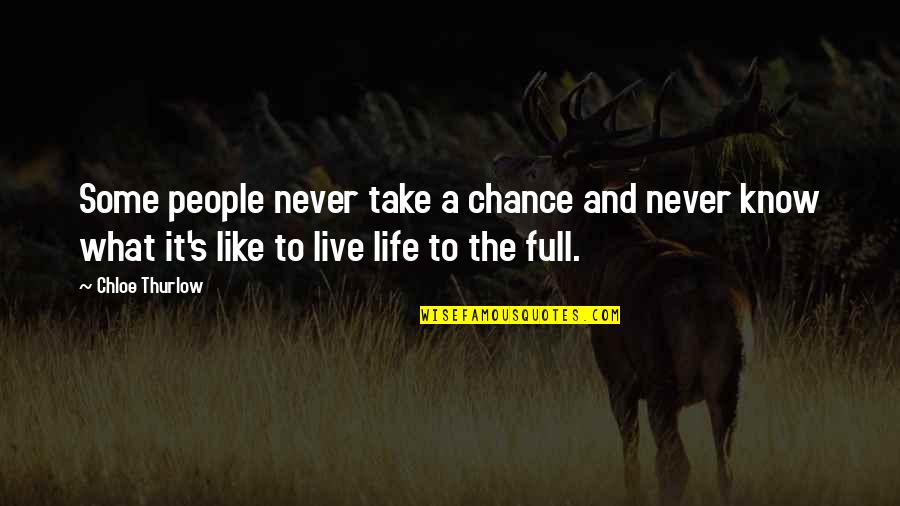 Some people never take a chance and never know what it's like to live life to the full. —
Chloe Thurlow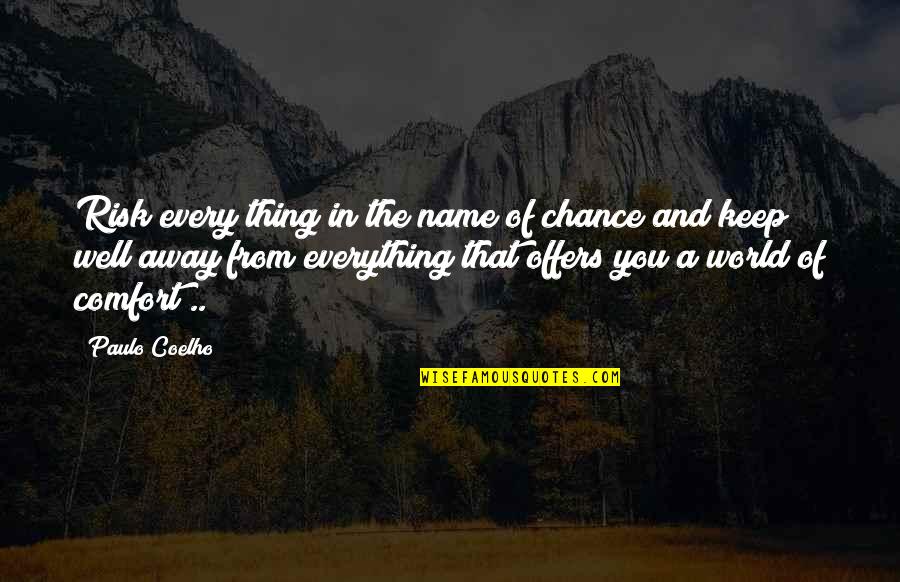 Risk every thing in the name of chance and keep well away from everything that offers you a world of comfort .. —
Paulo Coelho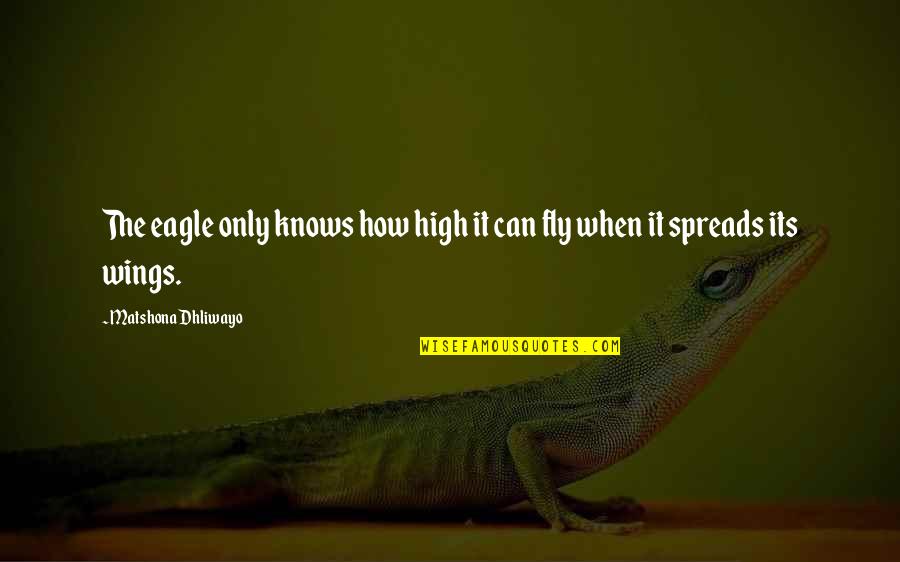 The eagle only knows how high it can fly when it spreads its wings. —
Matshona Dhliwayo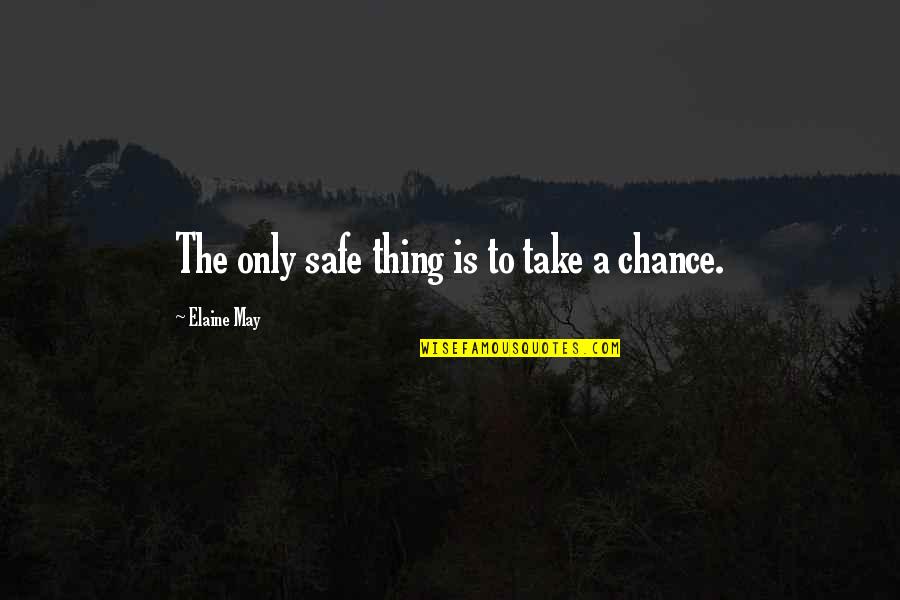 The only safe thing is to take a chance. —
Elaine May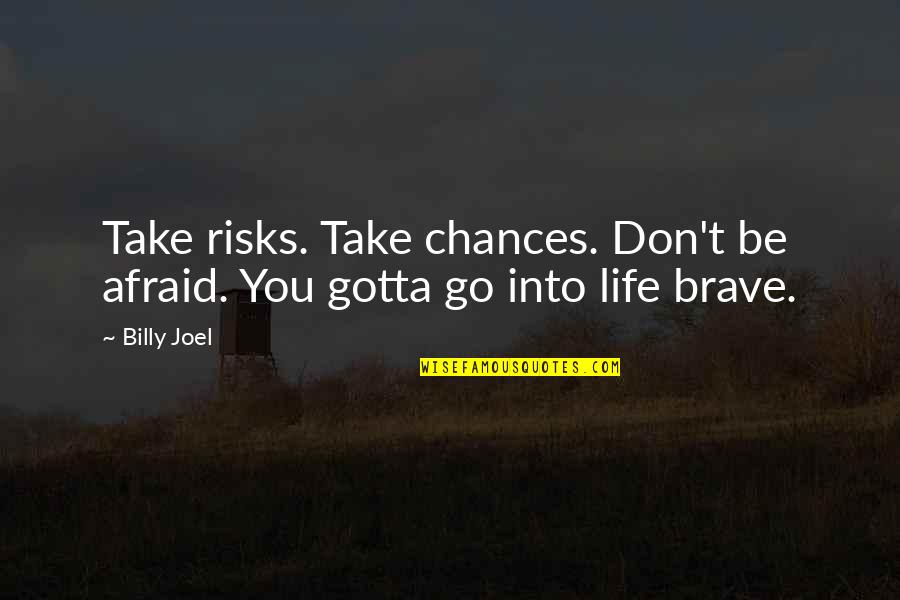 Take risks. Take chances. Don't be afraid. You gotta go into life brave. —
Billy Joel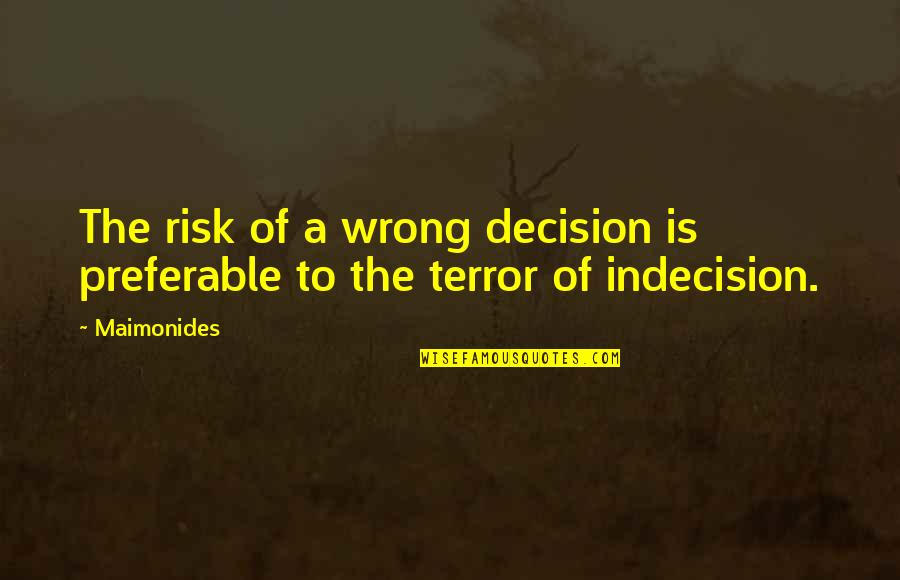 The risk of a wrong decision is preferable to the terror of indecision. —
Maimonides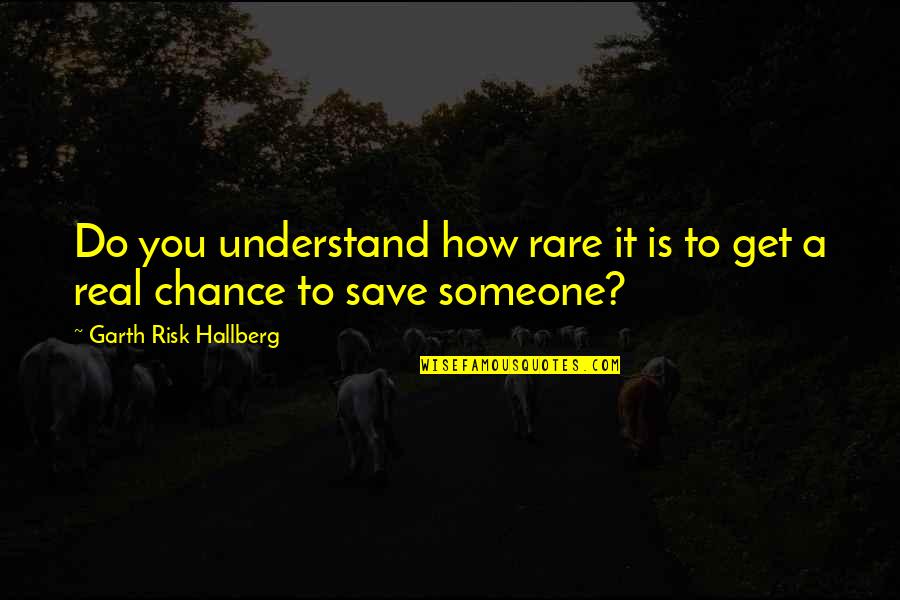 Do you understand how rare it is to get a real chance to save someone? —
Garth Risk Hallberg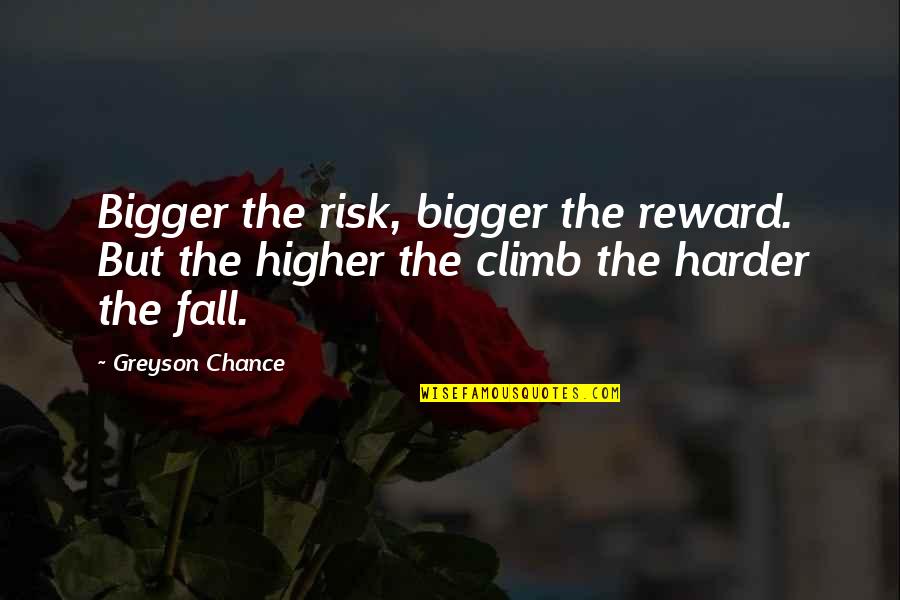 Bigger the risk, bigger the reward. But the higher the climb the harder the fall. —
Greyson Chance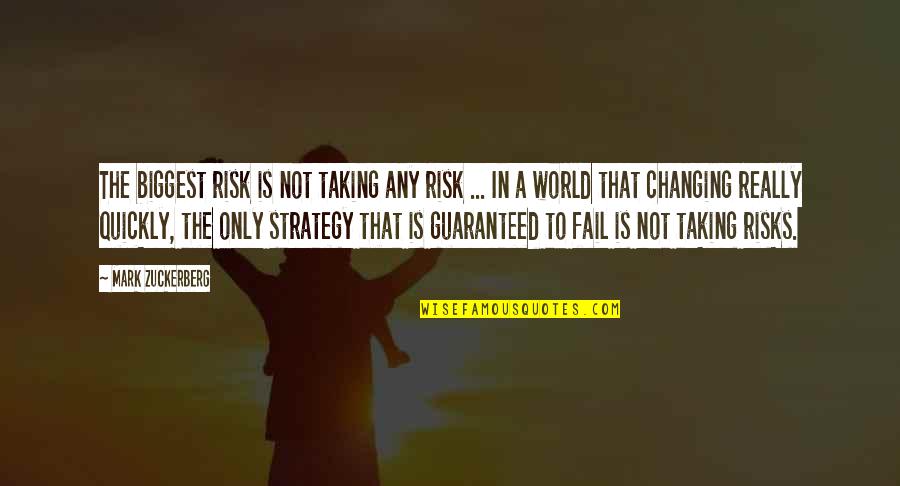 The biggest risk is not taking any risk ... In a world that changing really quickly, the only strategy that is guaranteed to fail is not taking risks. —
Mark Zuckerberg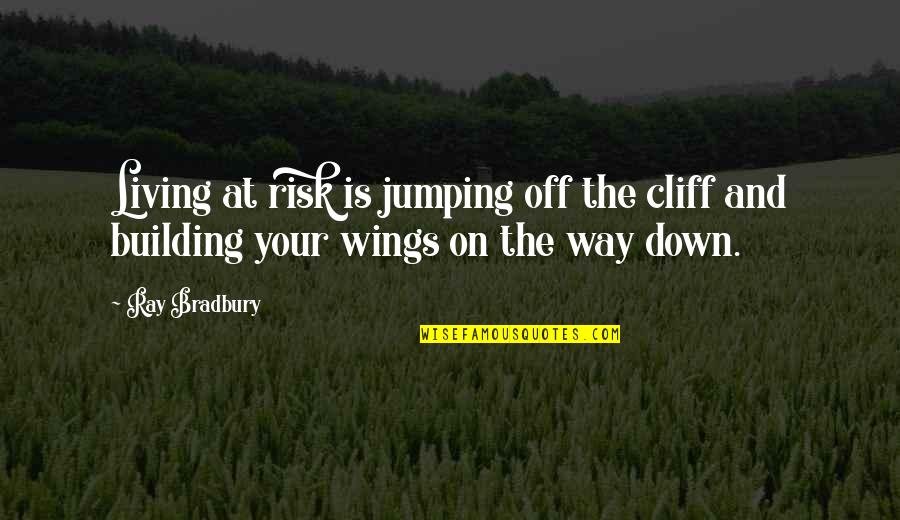 Living at risk is jumping off the cliff and building your wings on the way down. —
Ray Bradbury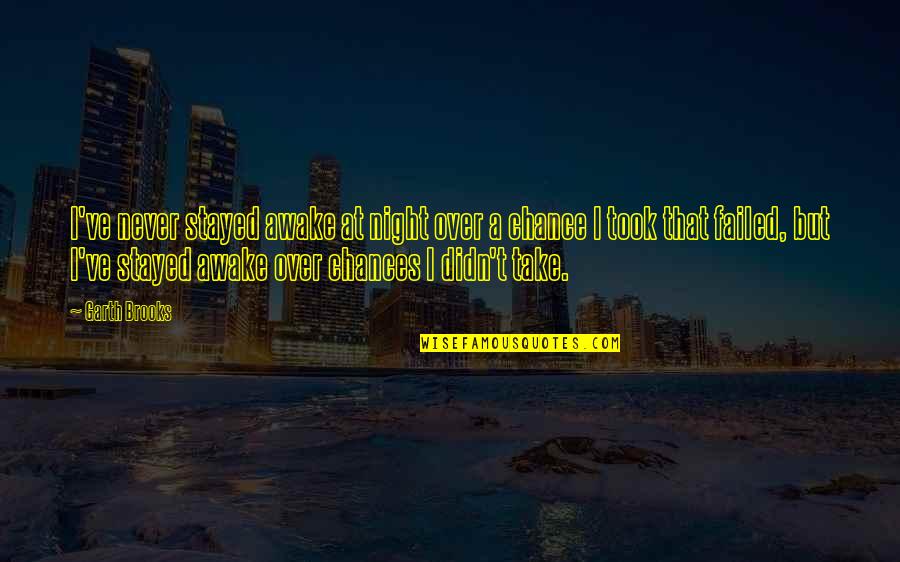 I've never stayed awake at night over a chance I took that failed, but I've stayed awake over chances I didn't take. —
Garth Brooks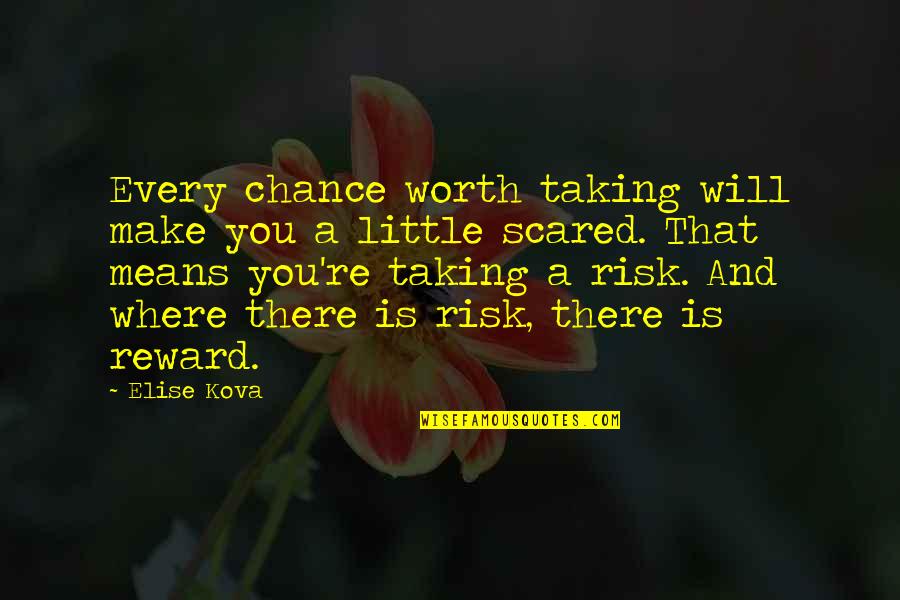 Every chance worth taking will make you a little scared. That means you're taking a risk. And where there is risk, there is reward. —
Elise Kova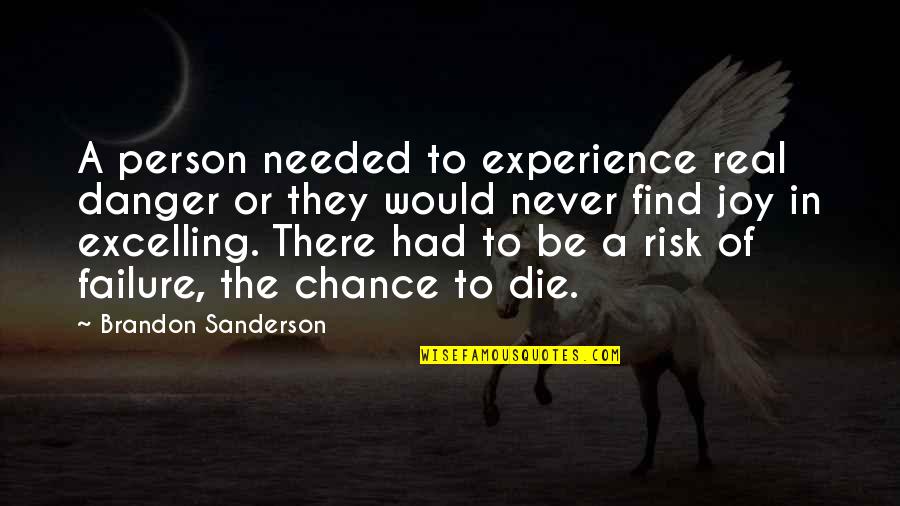 A person needed to experience real danger or they would never find joy in excelling. There had to be a risk of failure, the chance to die. —
Brandon Sanderson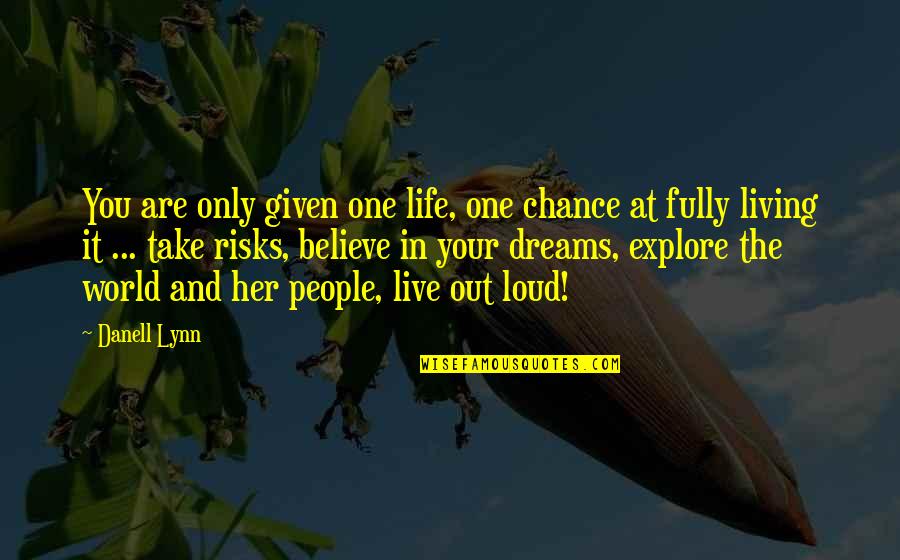 You are only given one life, one chance at fully living it ... take risks, believe in your dreams, explore the world and her people, live out loud! —
Danell Lynn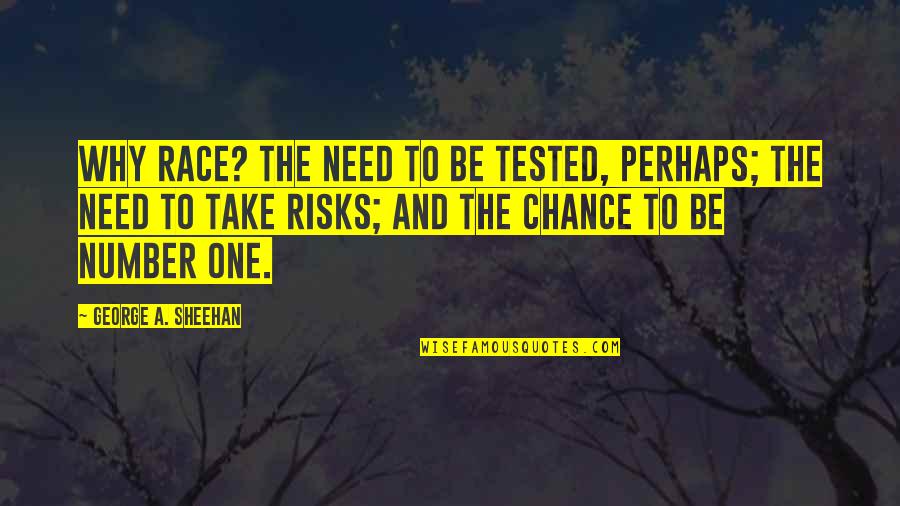 Why race? The need to be tested, perhaps; the need to take risks; and the chance to be number one. —
George A. Sheehan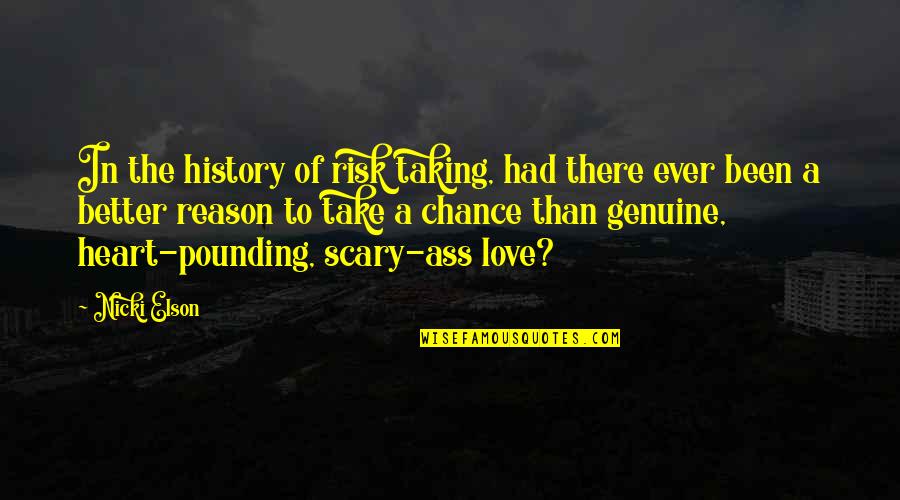 In the history of risk taking, had there ever been a better reason to take a chance than genuine, heart-pounding, scary-ass love? —
Nicki Elson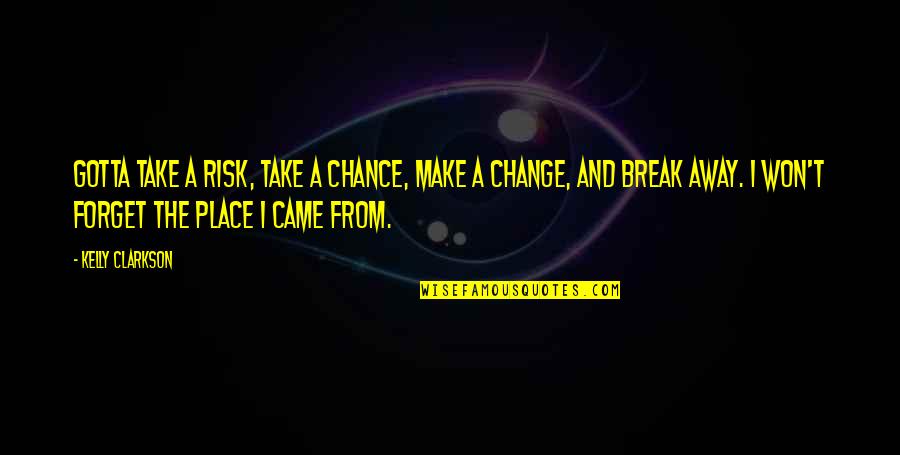 Gotta take a risk, take a chance, make a change, and break away. I won't forget the place I came from. —
Kelly Clarkson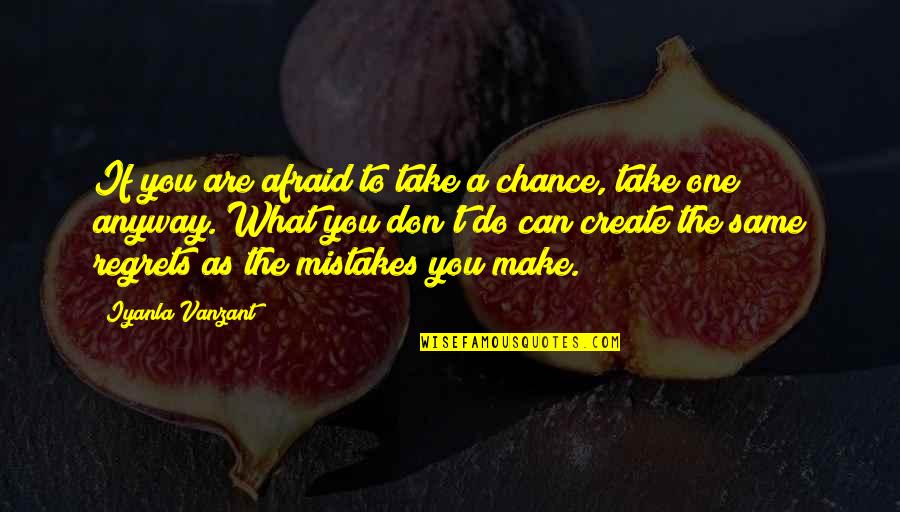 If you are afraid to take a chance, take one anyway. What you don't do can create the same regrets as the mistakes you make. —
Iyanla Vanzant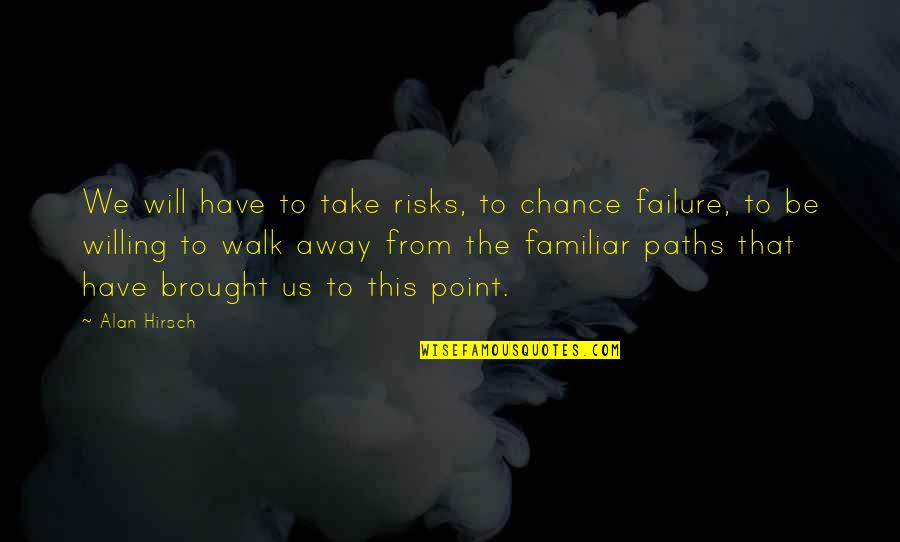 We will have to take risks, to chance failure, to be willing to walk away from the familiar paths that have brought us to this point. —
Alan Hirsch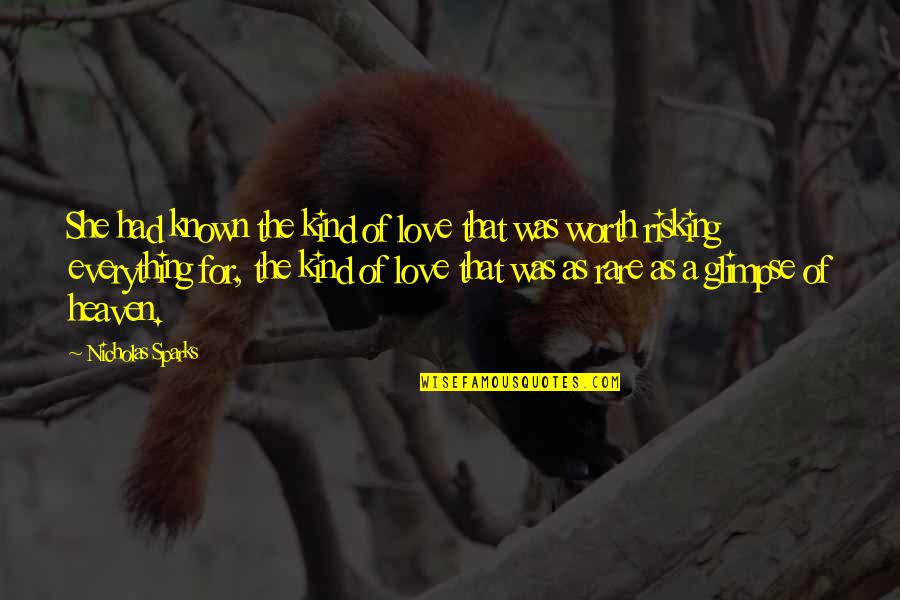 She had known the kind of love that was worth risking everything for, the kind of love that was as rare as a glimpse of heaven. —
Nicholas Sparks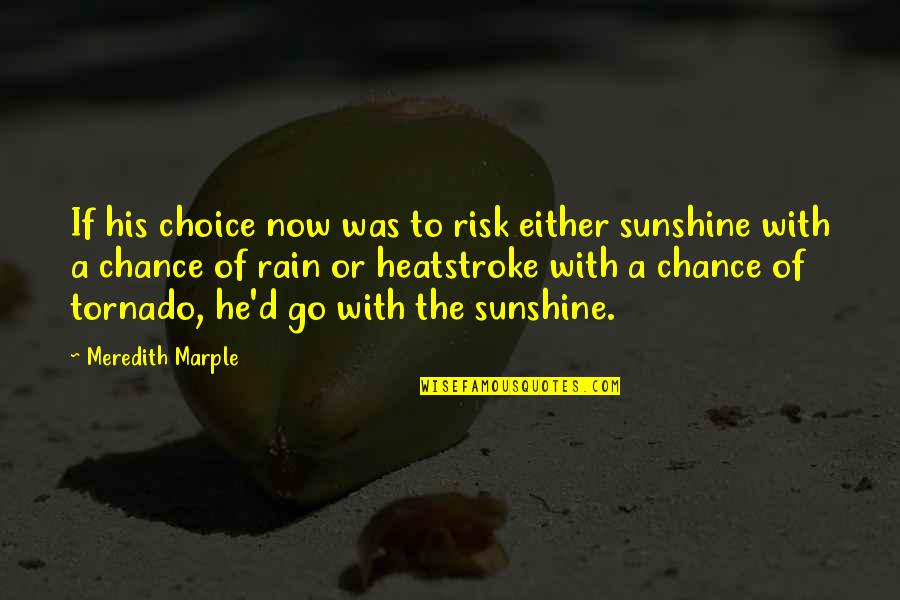 If his choice now was to risk either sunshine with a chance of rain or heatstroke with a chance of tornado, he'd go with the sunshine. —
Meredith Marple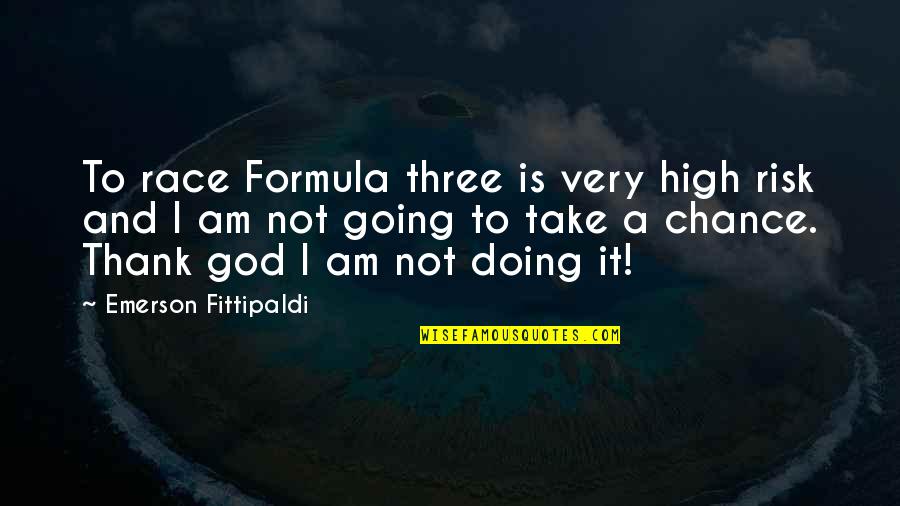 To race Formula three is very high risk and I am not going to take a chance. Thank god I am not doing it! —
Emerson Fittipaldi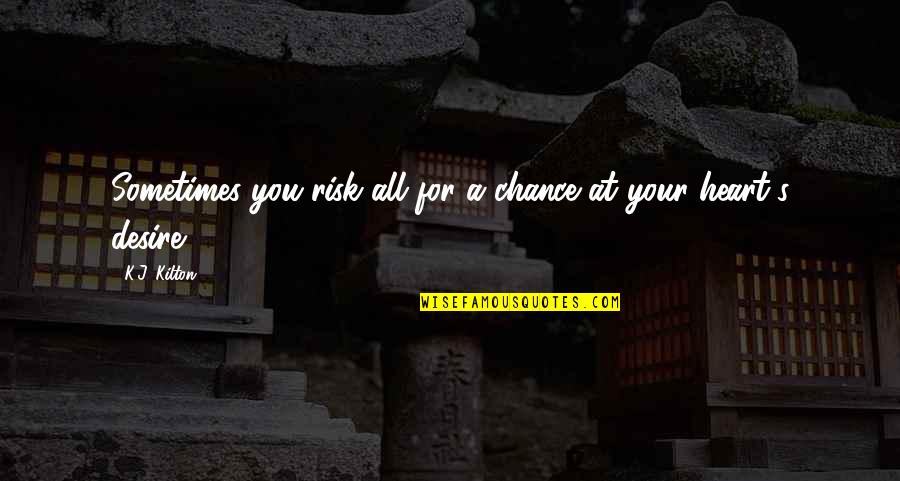 Sometimes you risk all for a chance at your heart's desire... —
K.J. Kilton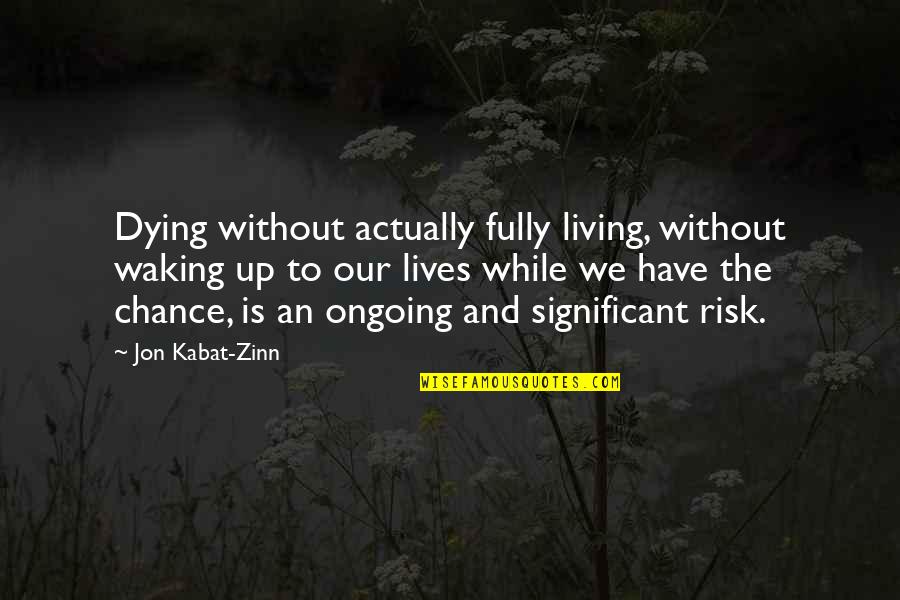 Dying without actually fully living, without waking up to our lives while we have the chance, is an ongoing and significant risk. —
Jon Kabat-Zinn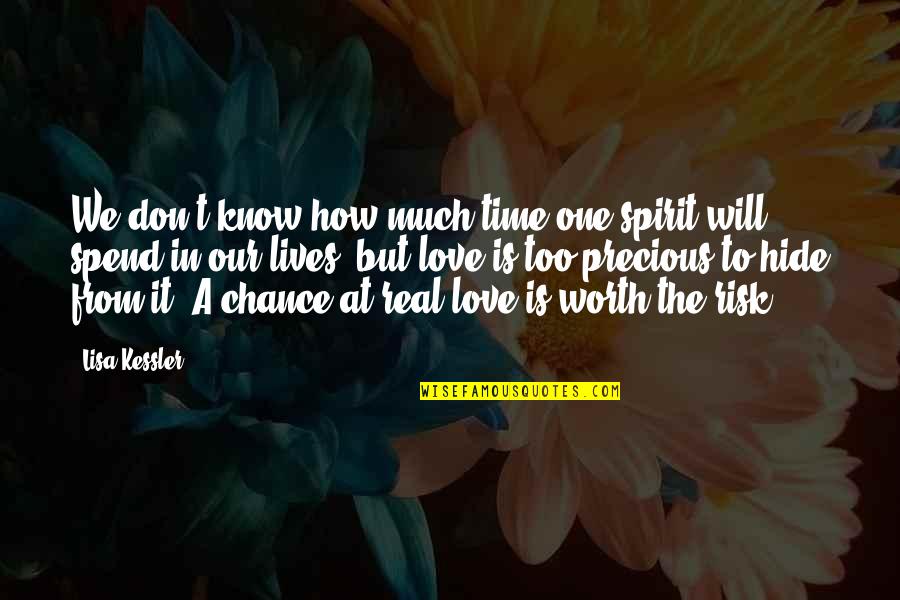 We don't know how much time one spirit will spend in our lives, but love is too precious to hide from it. A chance at real love is worth the risk. —
Lisa Kessler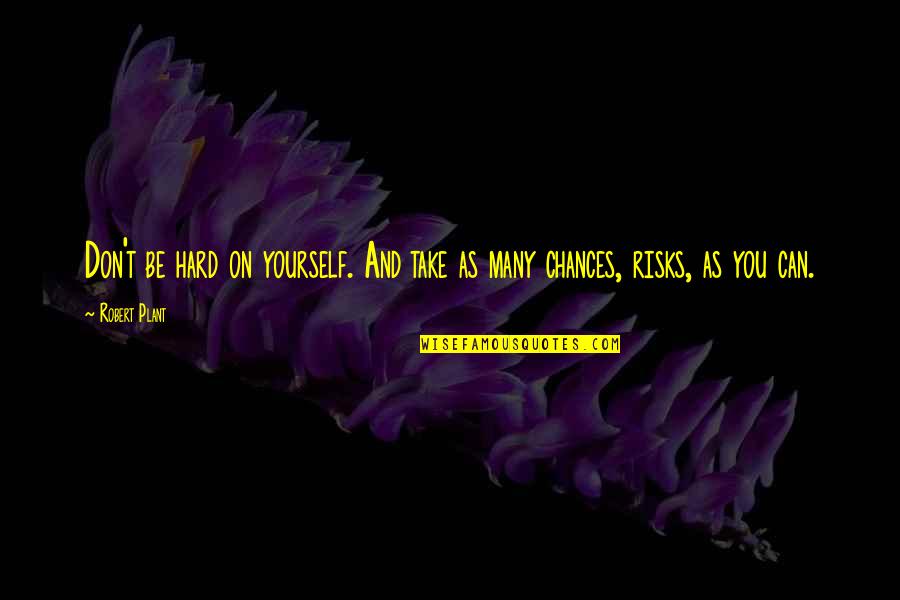 Don't be hard on yourself. And take as many chances, risks, as you can. —
Robert Plant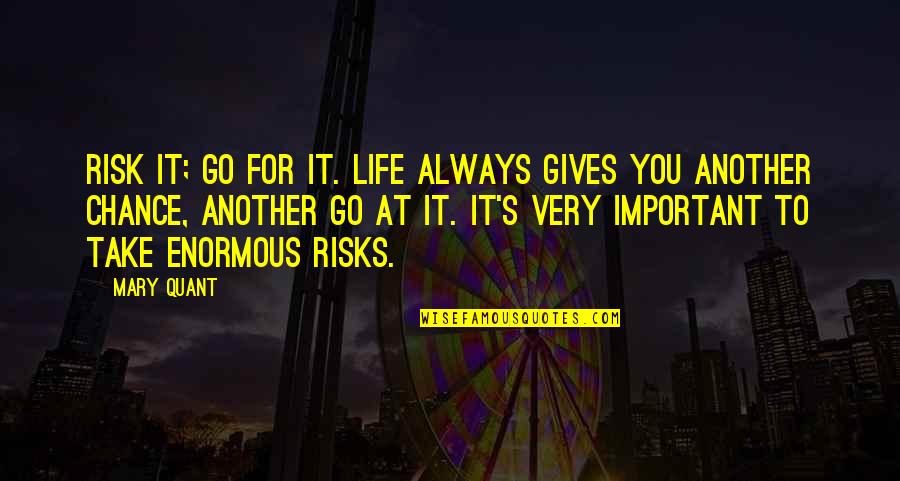 Risk it; go for it. Life always gives you another chance, another go at it. It's very important to take enormous risks. —
Mary Quant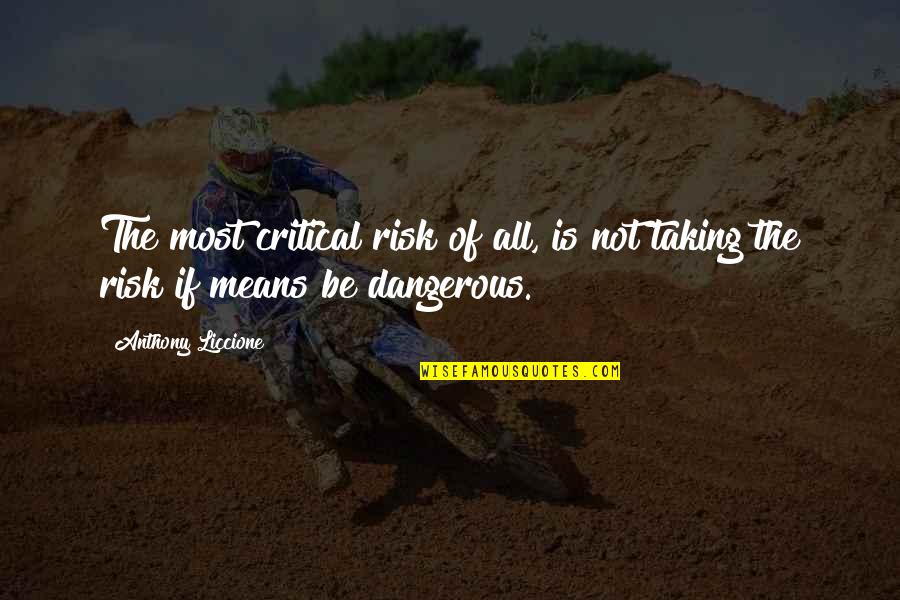 The most critical risk of all, is not taking the risk if means be dangerous. —
Anthony Liccione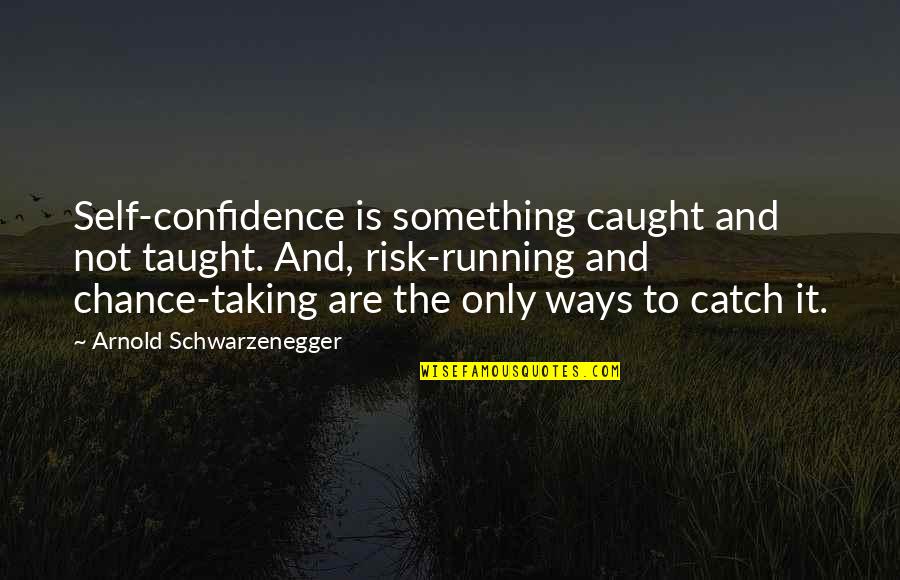 Self-confidence is something caught and not taught. And, risk-running and chance-taking are the only ways to catch it. —
Arnold Schwarzenegger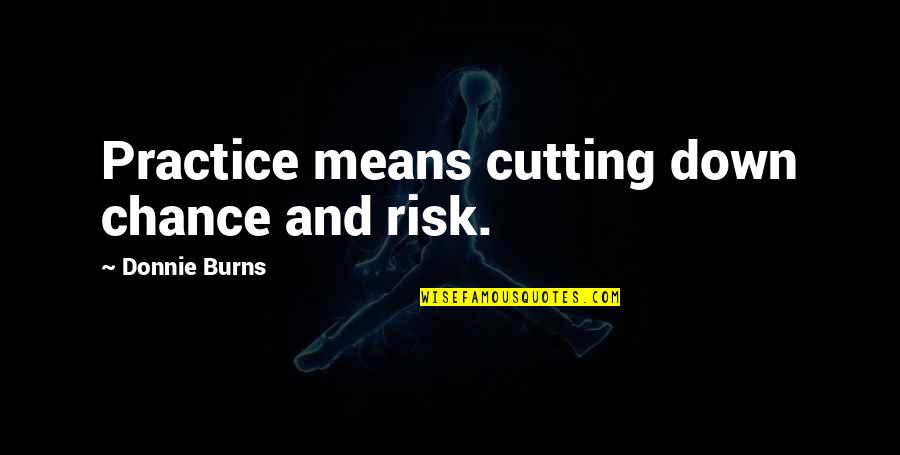 Practice means cutting down
chance and risk
. —
Donnie Burns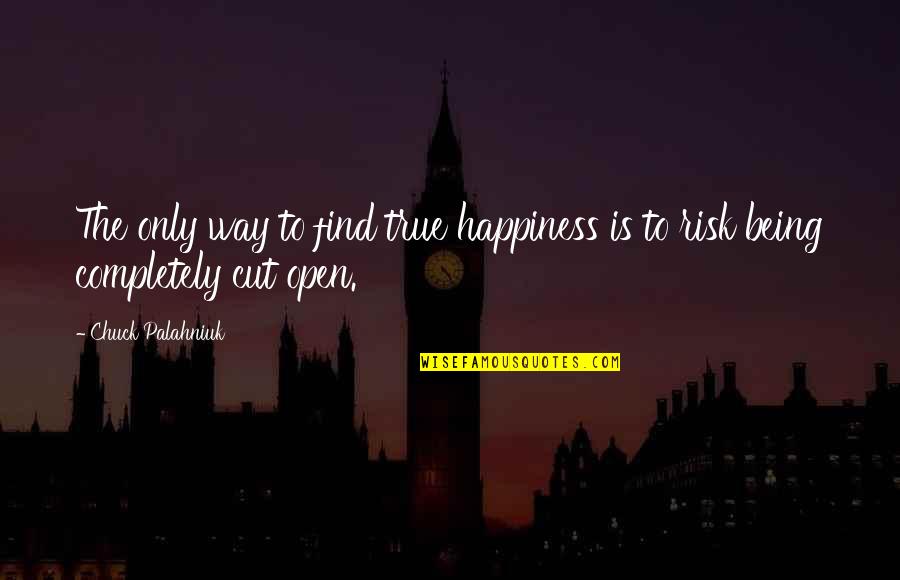 The only way to find true happiness is to risk being completely cut open. —
Chuck Palahniuk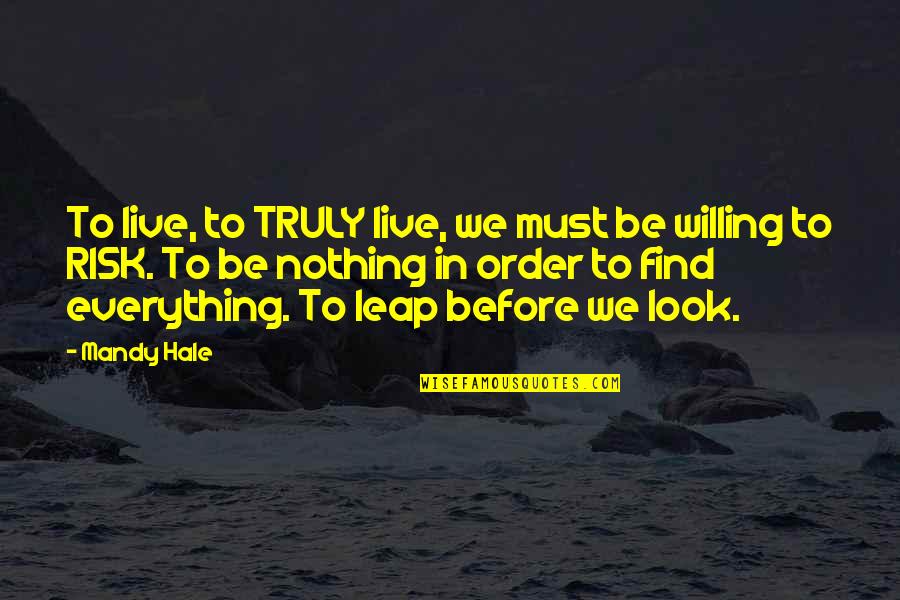 To live, to TRULY live, we must be willing to RISK. To be nothing in order to find everything. To leap before we look. —
Mandy Hale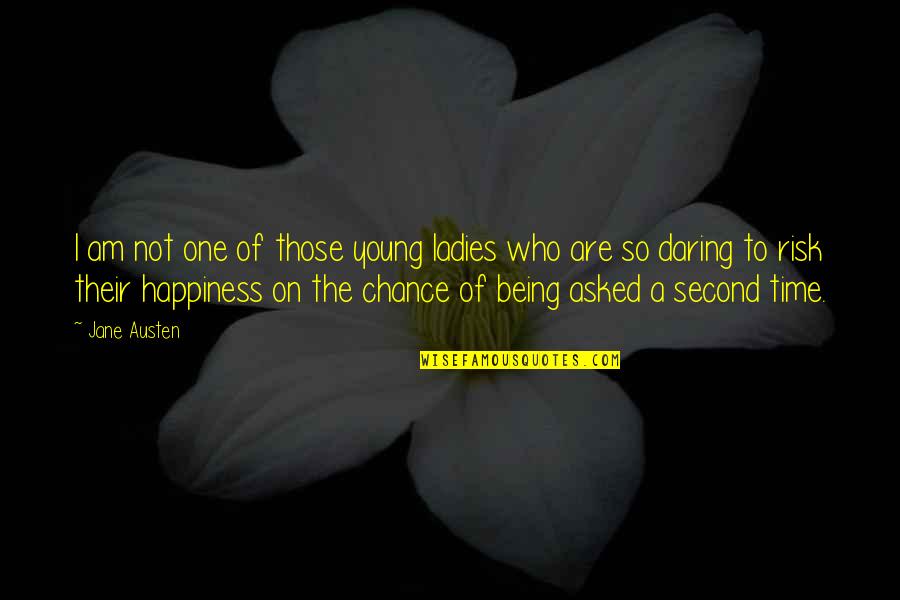 I am not one of those young ladies who are so daring to risk their happiness on the chance of being asked a second time. —
Jane Austen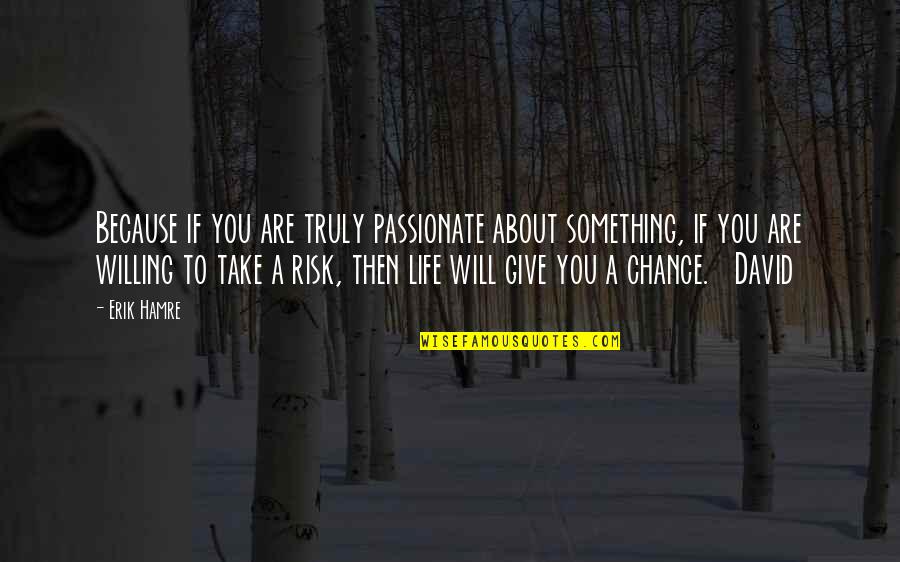 Because if you are truly passionate about something, if you are willing to take a risk, then life will give you a chance. David —
Erik Hamre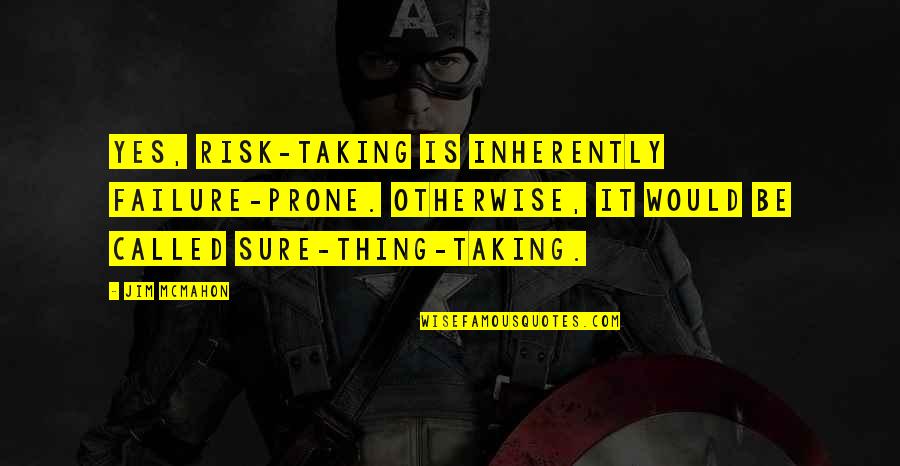 Yes, risk-taking is inherently failure-prone. Otherwise, it would be called sure-thing-taking. —
Jim McMahon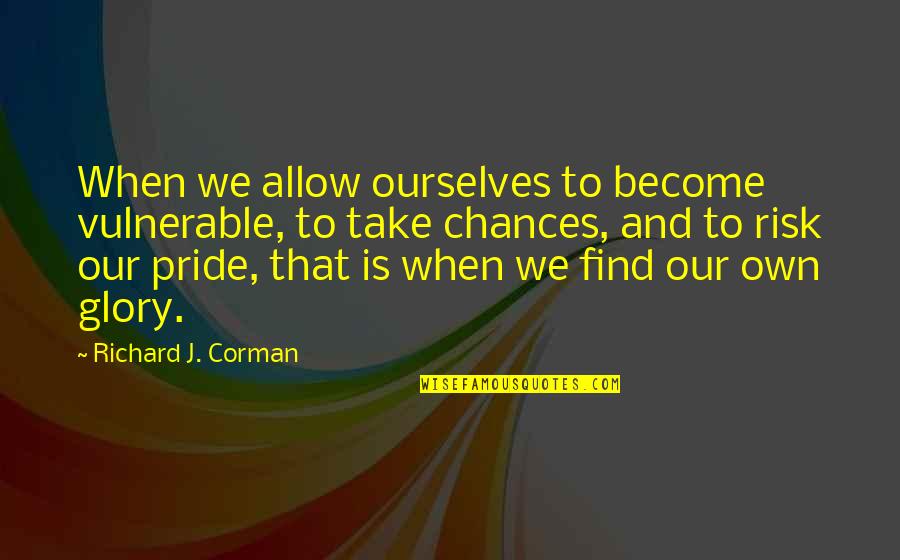 When we allow ourselves to become vulnerable, to take chances, and to risk our pride, that is when we find our own glory. —
Richard J. Corman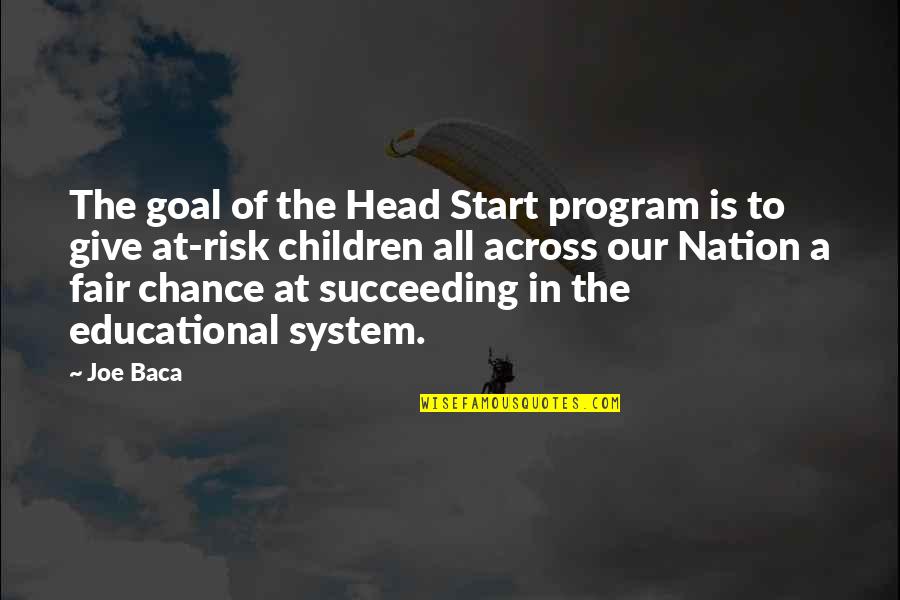 The goal of the Head Start program is to give at-risk children all across our Nation a fair chance at succeeding in the educational system. —
Joe Baca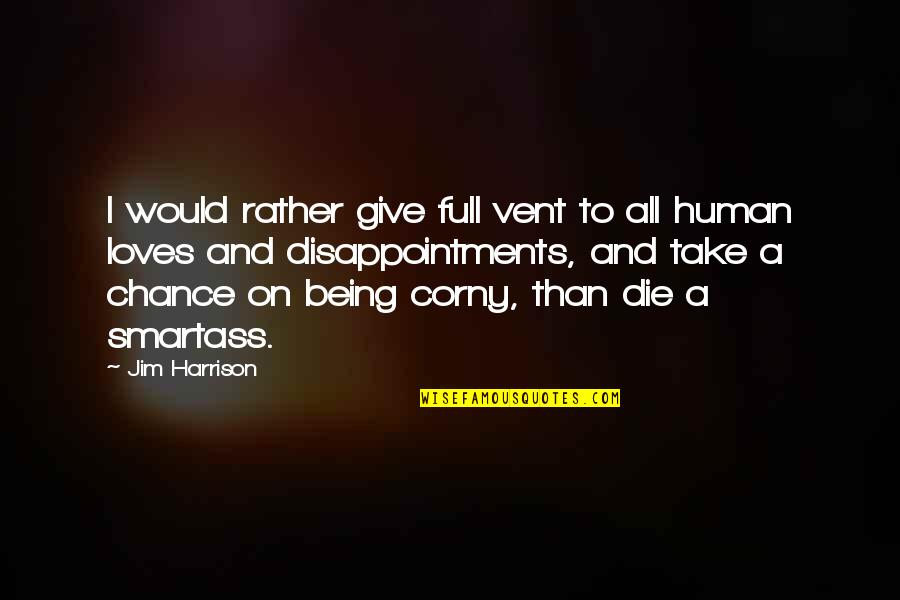 I would rather give full vent to all human loves and disappointments, and take a chance on being corny, than die a smartass. —
Jim Harrison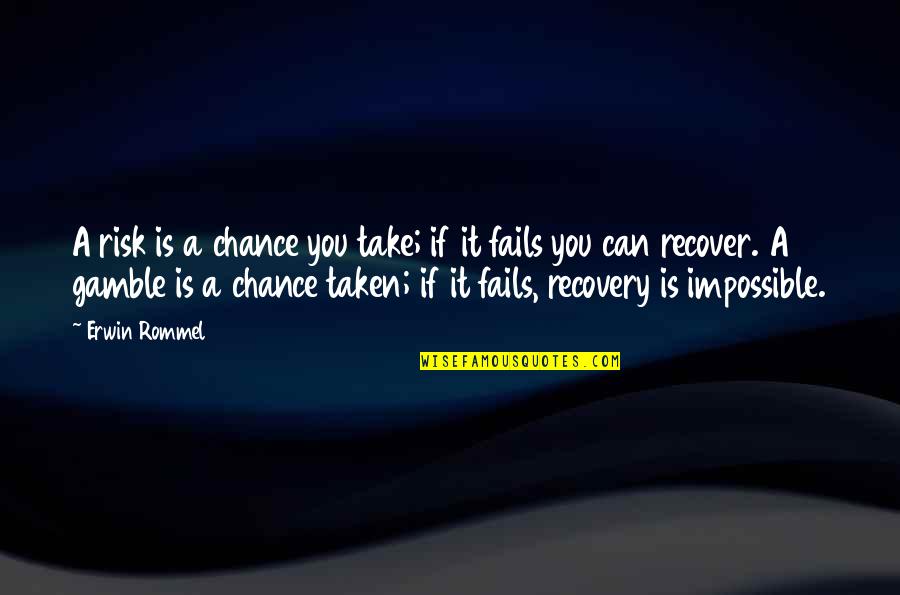 A risk is a chance you take; if it fails you can recover. A gamble is a chance taken; if it fails, recovery is impossible. —
Erwin Rommel