Caregiver Quotes
Collection of top 32 famous quotes about Caregiver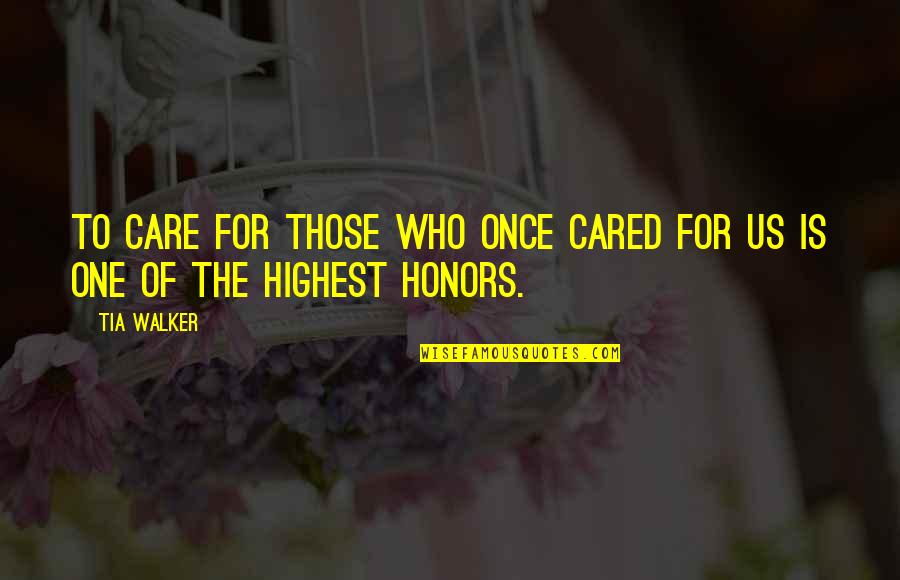 To care for those who once cared for us is one of the highest honors.
—
Tia Walker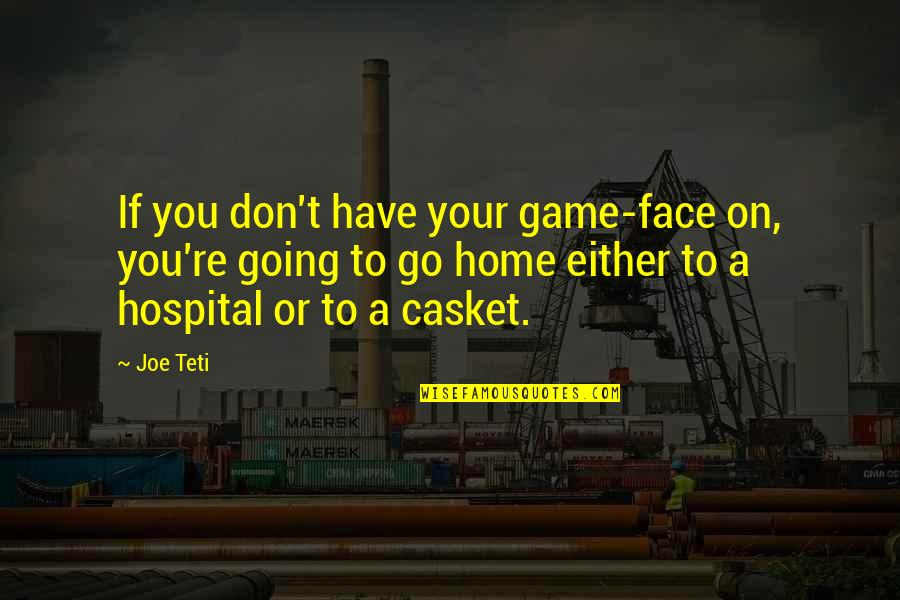 If you don't have your game-face on, you're going to go home either to a hospital or to a casket.
—
Joe Teti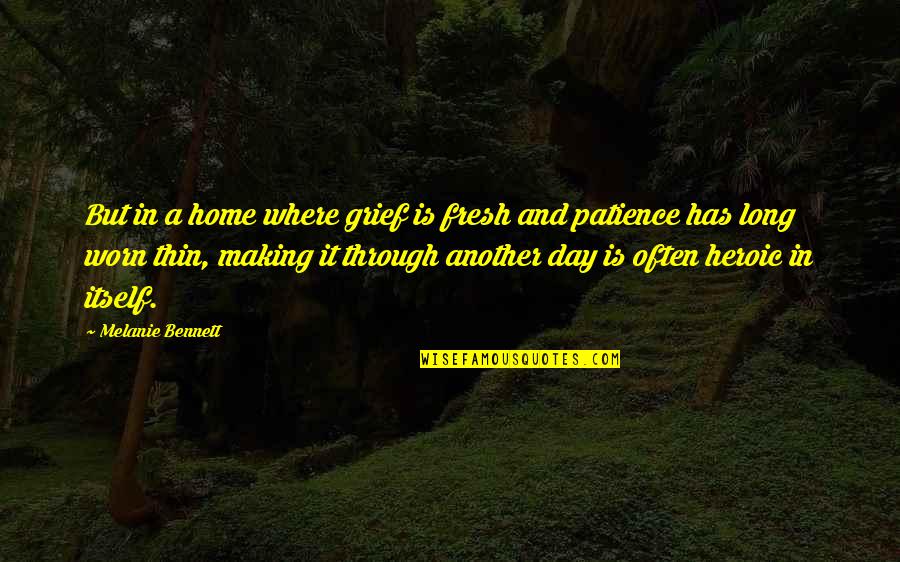 But in a home where grief is fresh and patience has long worn thin, making it through another day is often heroic in itself.
—
Melanie Bennett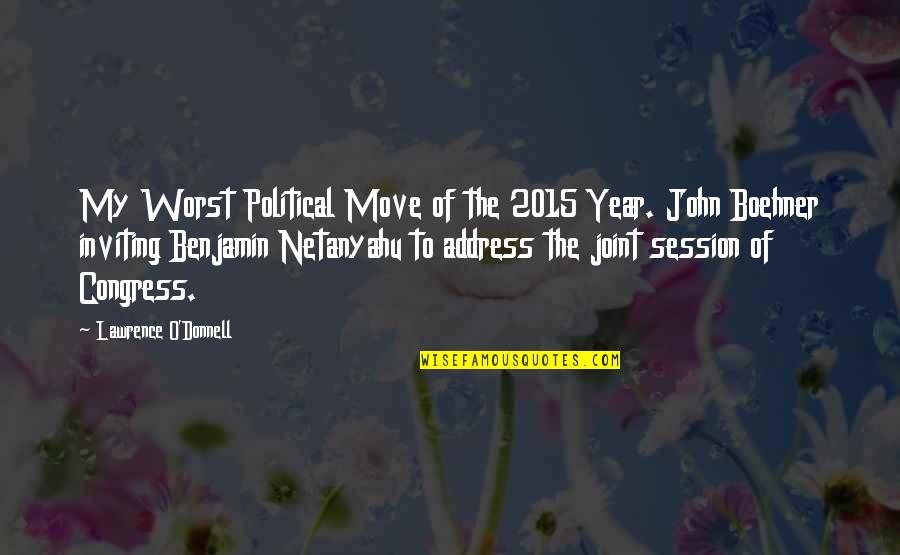 My Worst Political Move of the 2015 Year. John Boehner inviting Benjamin Netanyahu to address the joint session of Congress.
—
Lawrence O'Donnell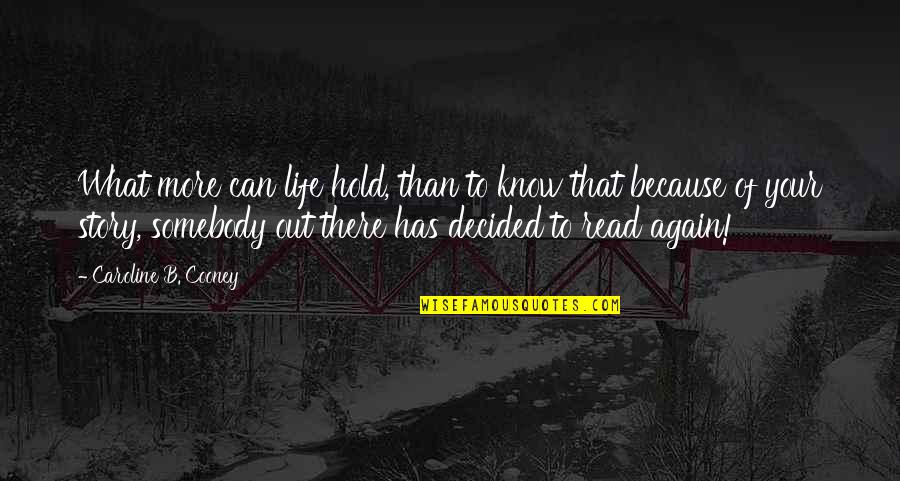 What more can life hold, than to know that because of your story, somebody out there has decided to read again!
—
Caroline B. Cooney
I'm not a caregiver.
—
Jeanne Phillips
Because when you're the
caregiver
, you're just as much the patient as the actual patient. —
Bryan Bishop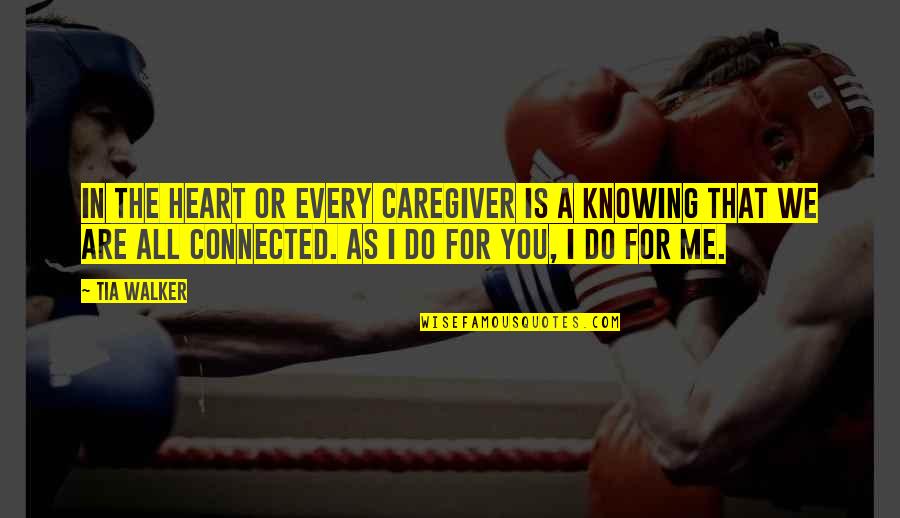 In the heart or every
caregiver
is a knowing that we are all connected. As I do for you, I do for me. —
Tia Walker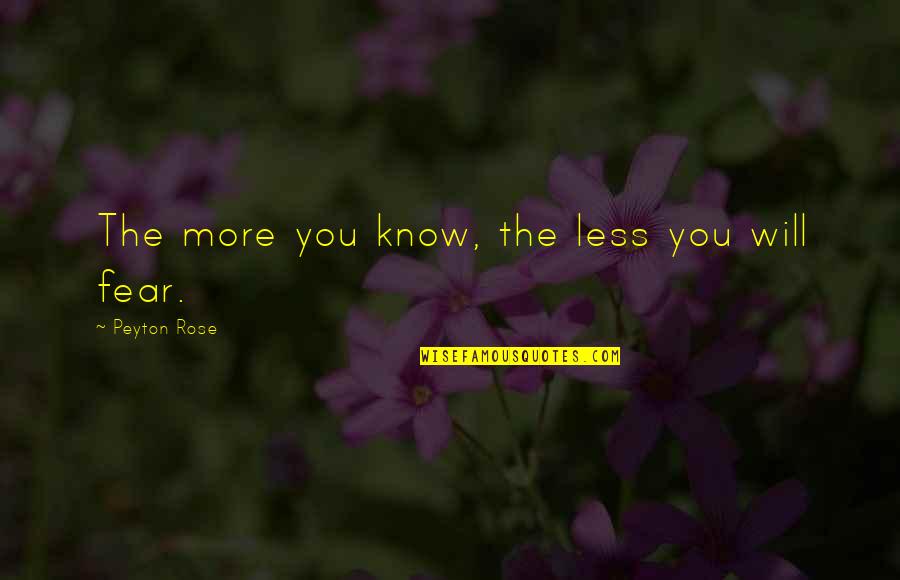 The more you know, the less you will fear. —
Peyton Rose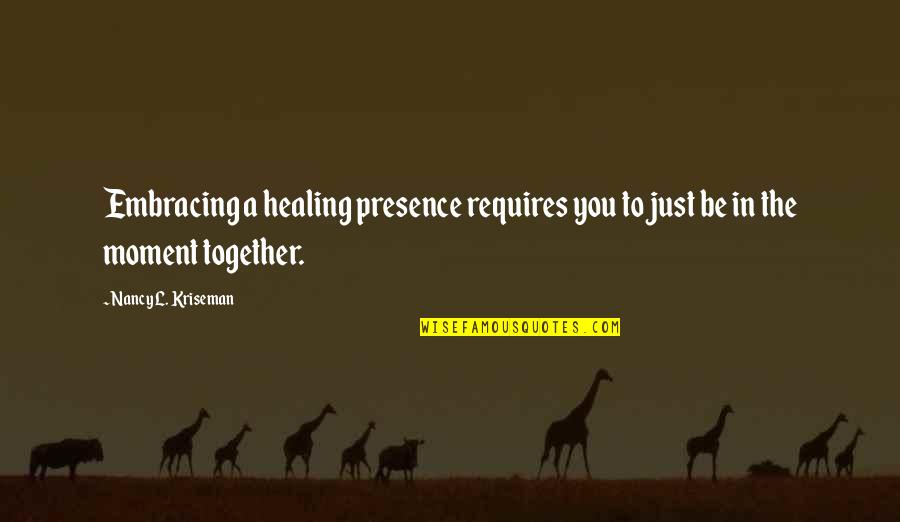 Embracing a healing presence requires you to just be in the moment together. —
Nancy L. Kriseman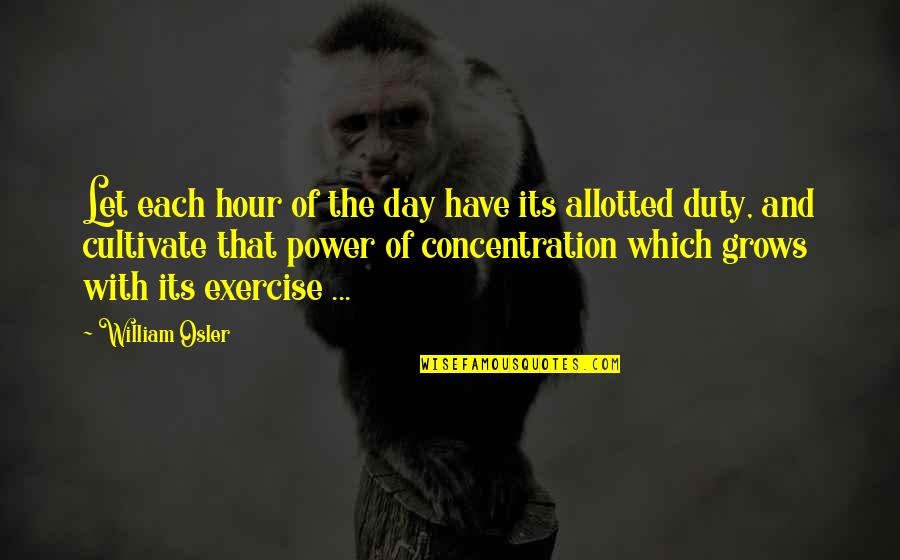 Let each hour of the day have its allotted duty, and cultivate that power of concentration which grows with its exercise ... —
William Osler
One goal of the mindful
caregiver
is to find ways to not feel 'dis-eased' in the caregiving process. —
Nancy L. Kriseman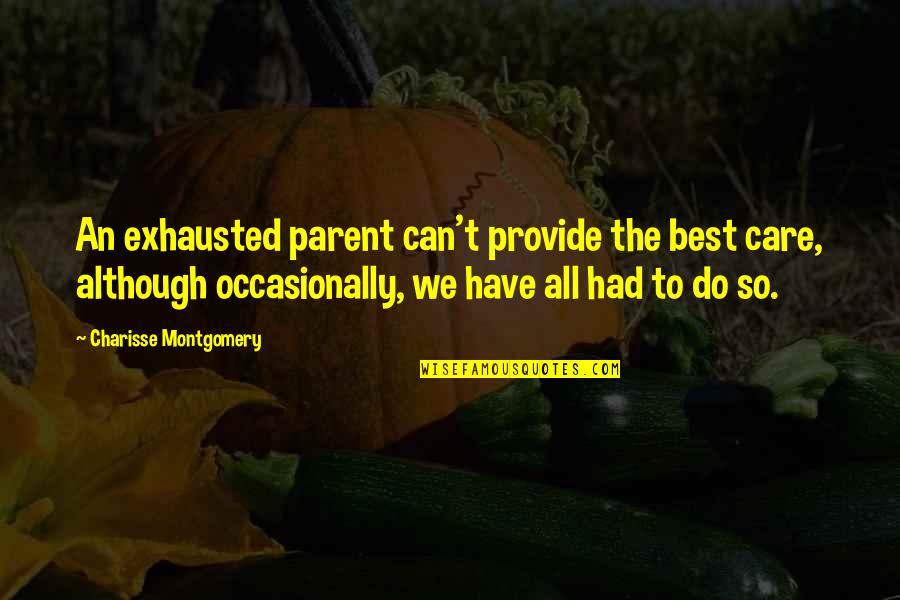 An exhausted parent can't provide the best care, although occasionally, we have all had to do so. —
Charisse Montgomery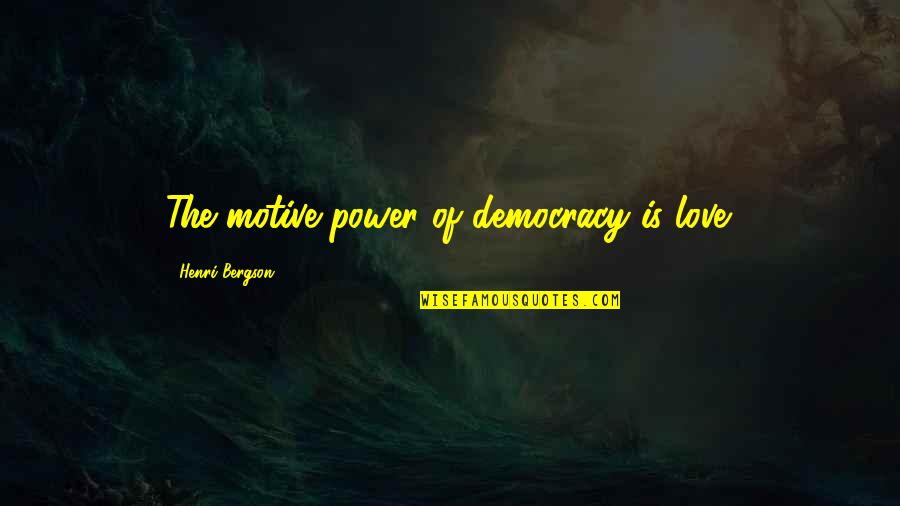 The motive power of democracy is love. —
Henri Bergson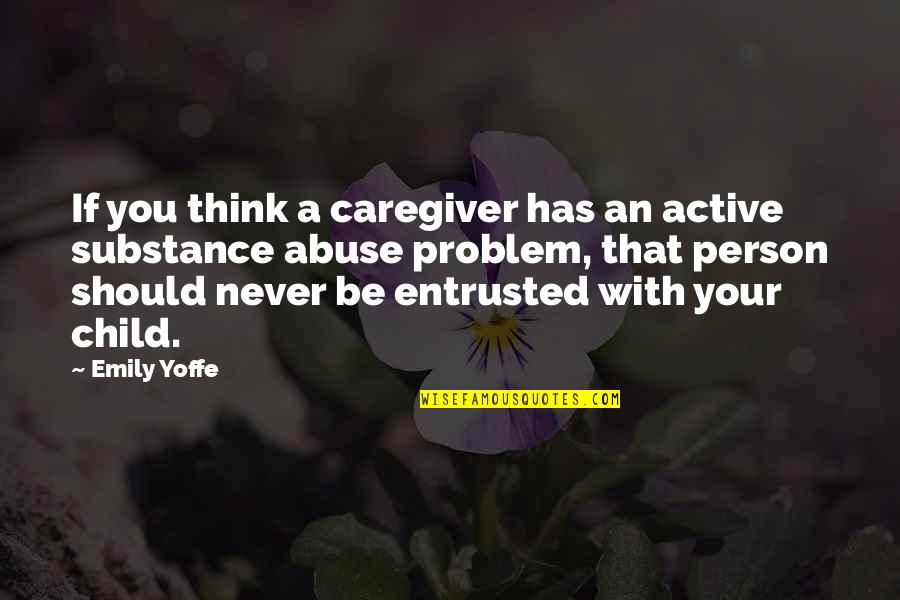 If you think a
caregiver
has an active substance abuse problem, that person should never be entrusted with your child. —
Emily Yoffe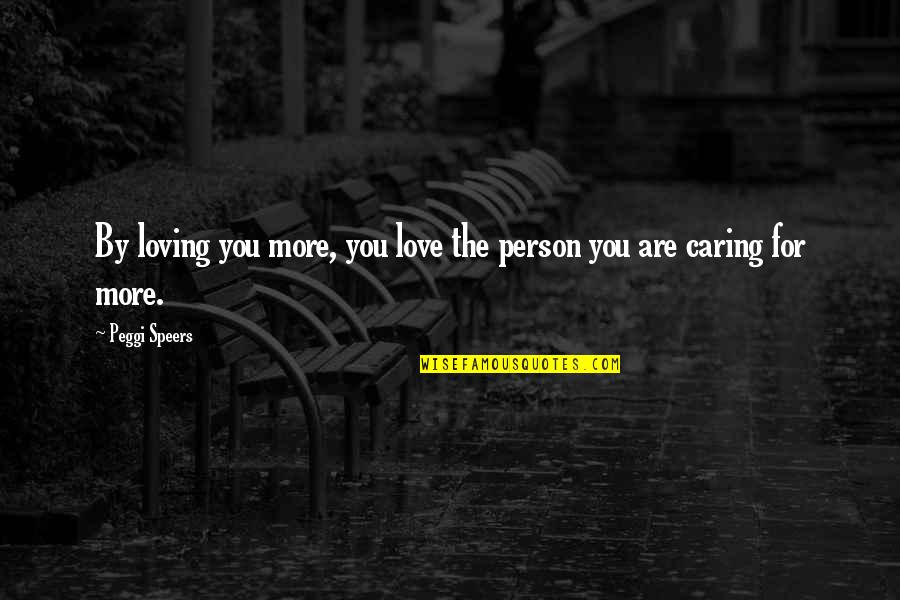 By loving you more, you love the person you are caring for more. —
Peggi Speers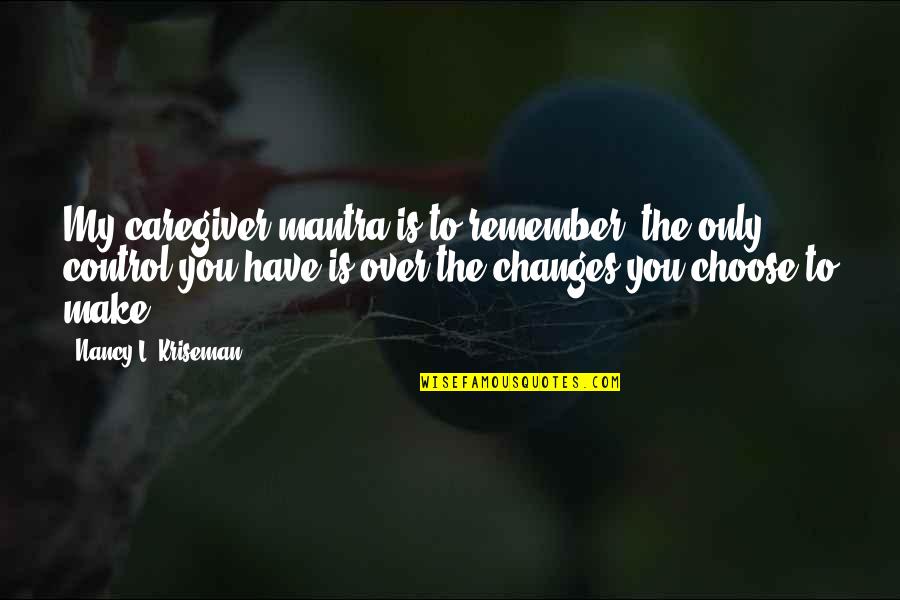 My
caregiver
mantra is to remember: the only control you have is over the changes you choose to make. —
Nancy L. Kriseman
Tears water our eyes.
"Remember," mom soothes, "like the beautiful blooms beneath the weeds, Nana is still Nana underneath. —
Kathryn Harrison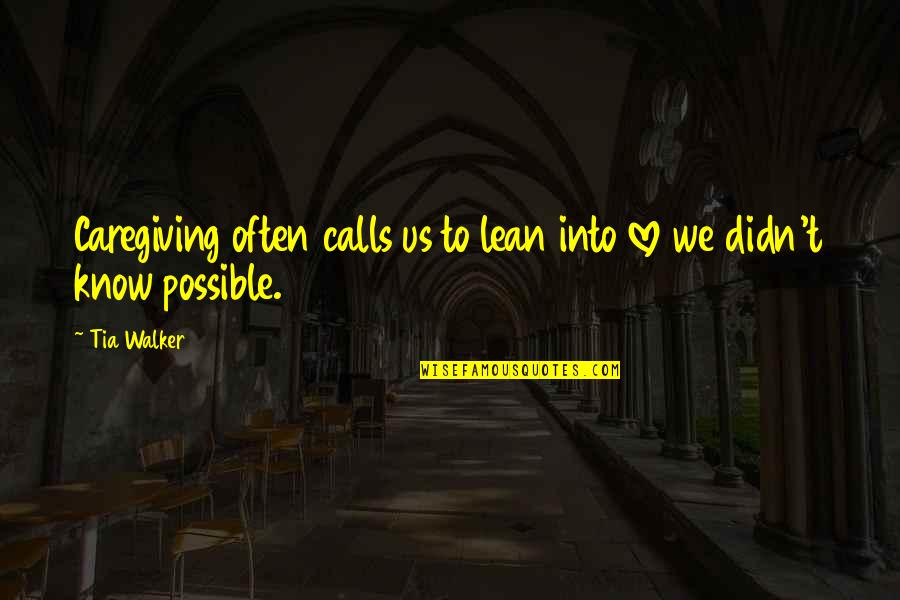 Caregiving often calls us to lean into love we didn't know possible. —
Tia Walker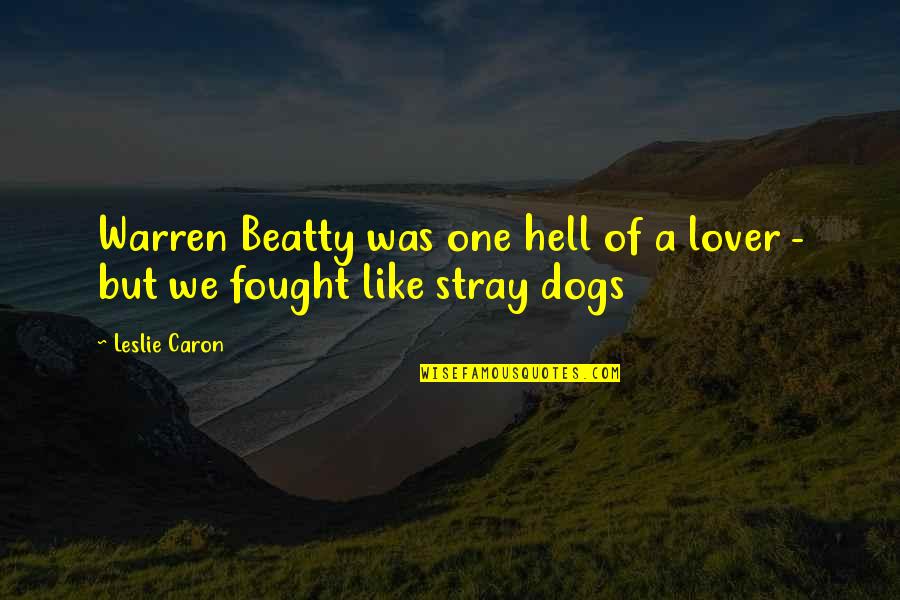 Warren Beatty was one hell of a lover - but we fought like stray dogs —
Leslie Caron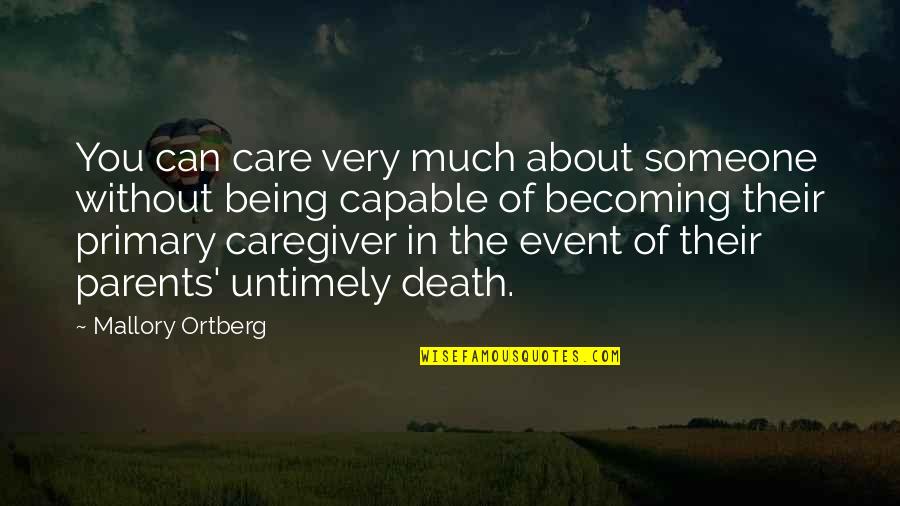 You can care very much about someone without being capable of becoming their primary
caregiver
in the event of their parents' untimely death. —
Mallory Ortberg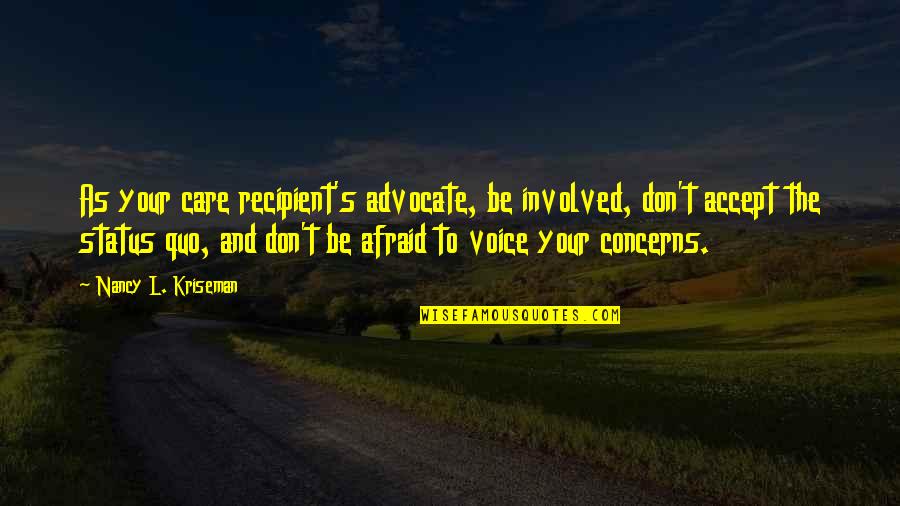 As your care recipient's advocate, be involved, don't accept the status quo, and don't be afraid to voice your concerns. —
Nancy L. Kriseman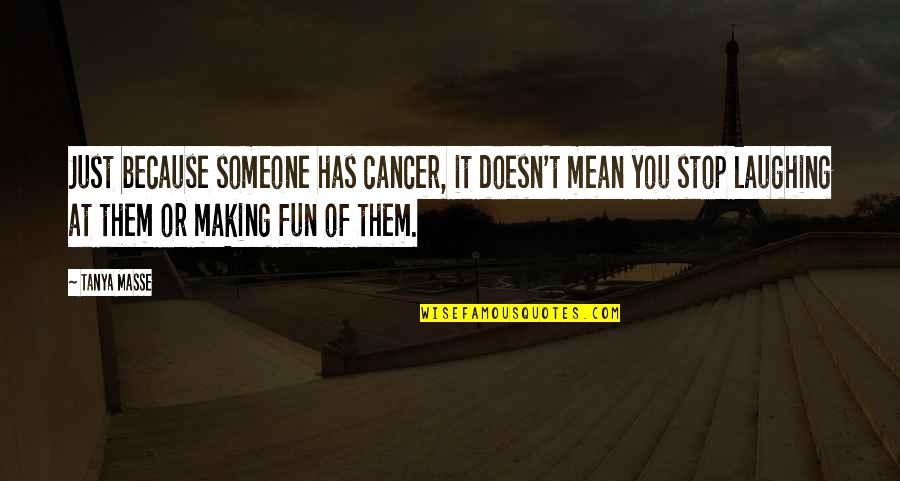 Just because someone has cancer, it doesn't mean you stop laughing at them or making fun of them. —
Tanya Masse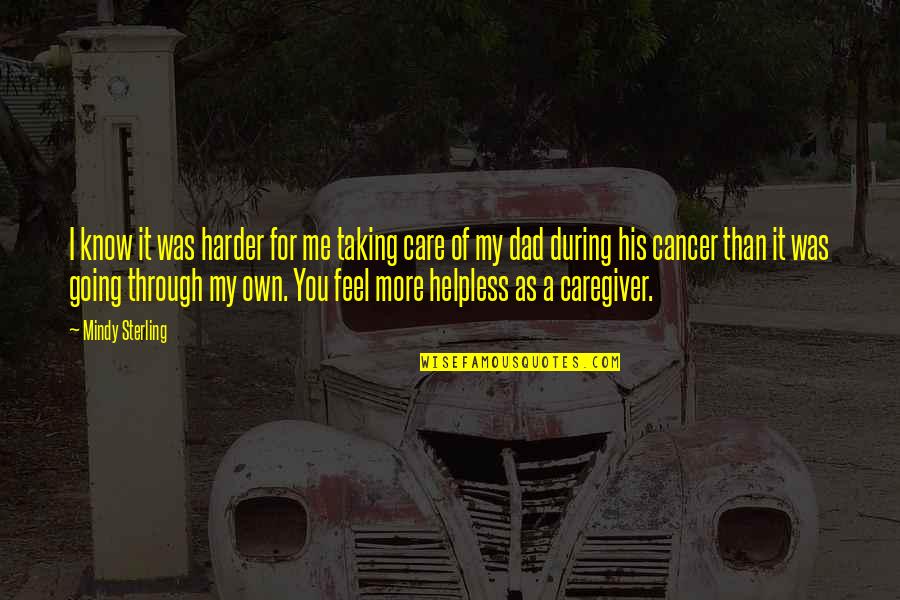 I know it was harder for me taking care of my dad during his cancer than it was going through my own. You feel more helpless as a
caregiver
. —
Mindy Sterling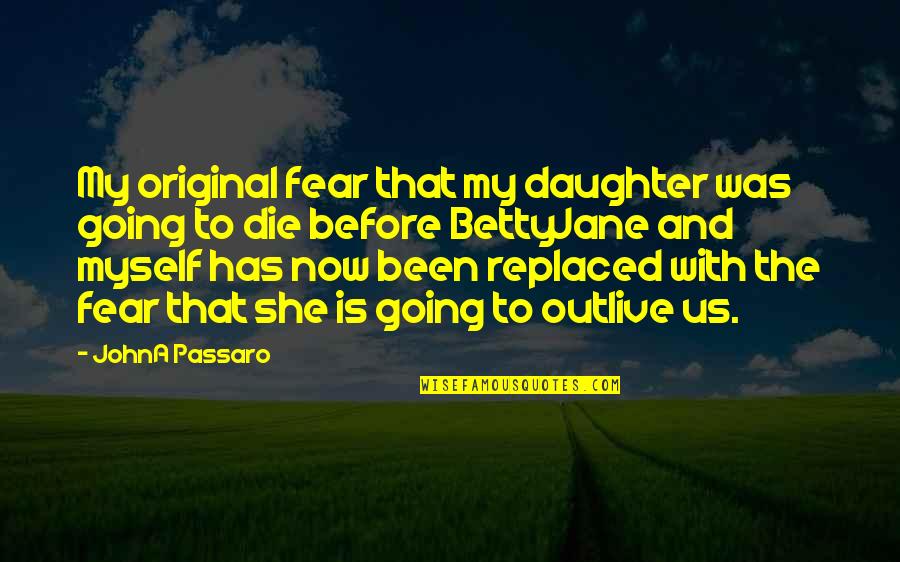 My original fear that my daughter was going to die before BettyJane and myself has now been replaced with the fear that she is going to outlive us. —
JohnA Passaro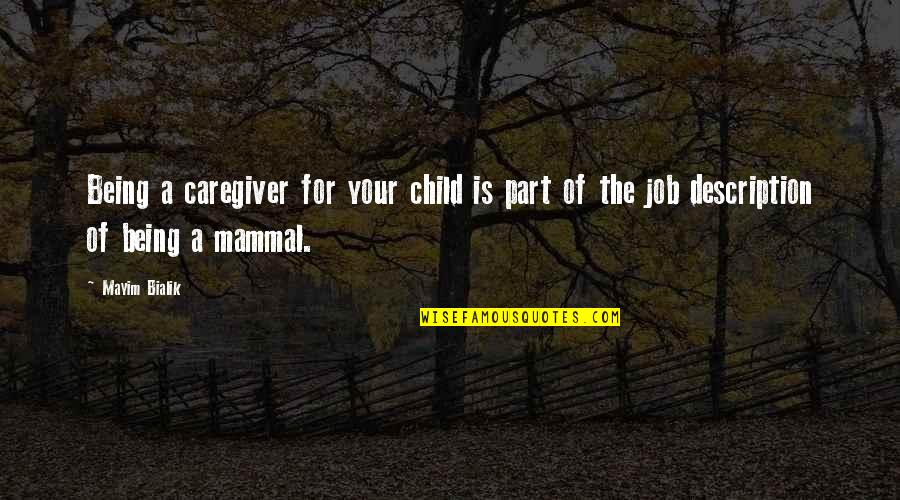 Being a
caregiver
for your child is part of the job description of being a mammal. —
Mayim Bialik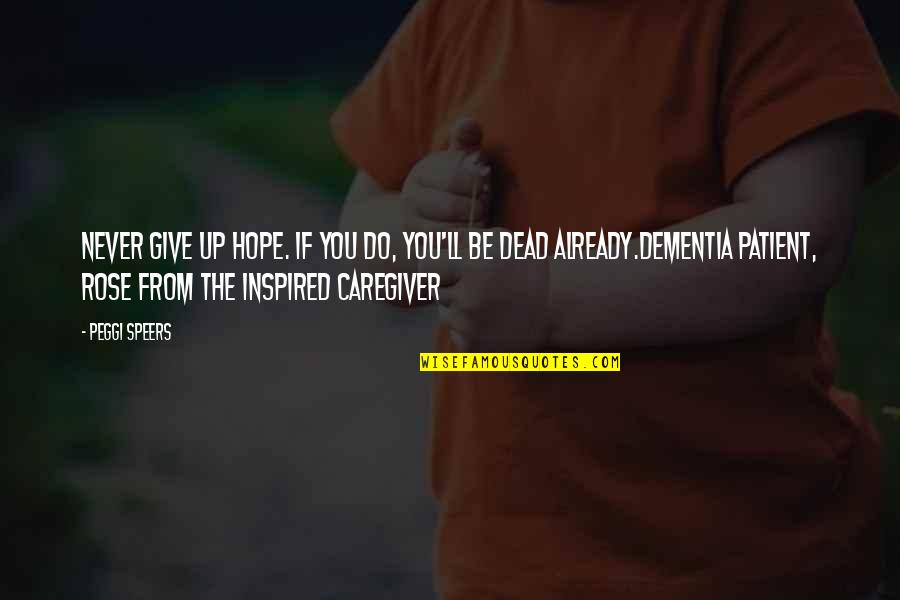 Never give up hope. If you do, you'll be dead already.
Dementia Patient, Rose from The Inspired
Caregiver
—
Peggi Speers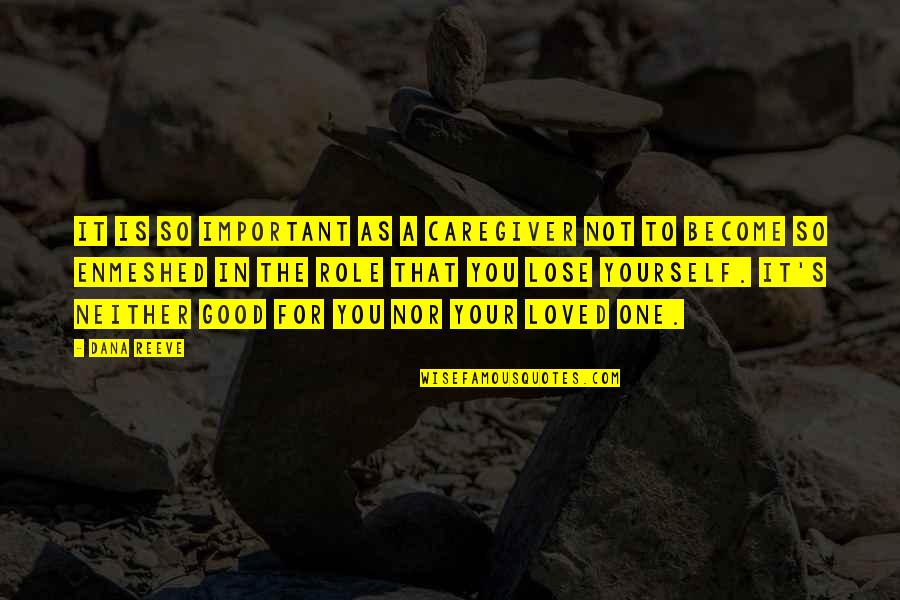 It is so important as a
caregiver
not to become so enmeshed in the role that you lose yourself. It's neither good for you nor your loved one. —
Dana Reeve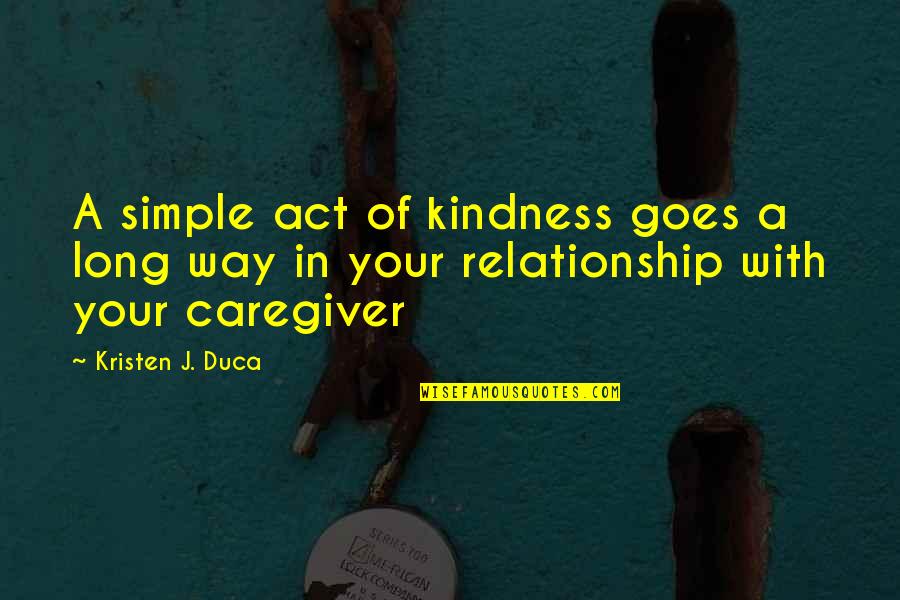 A simple act of kindness goes a long way in your relationship with your
caregiver
—
Kristen J. Duca